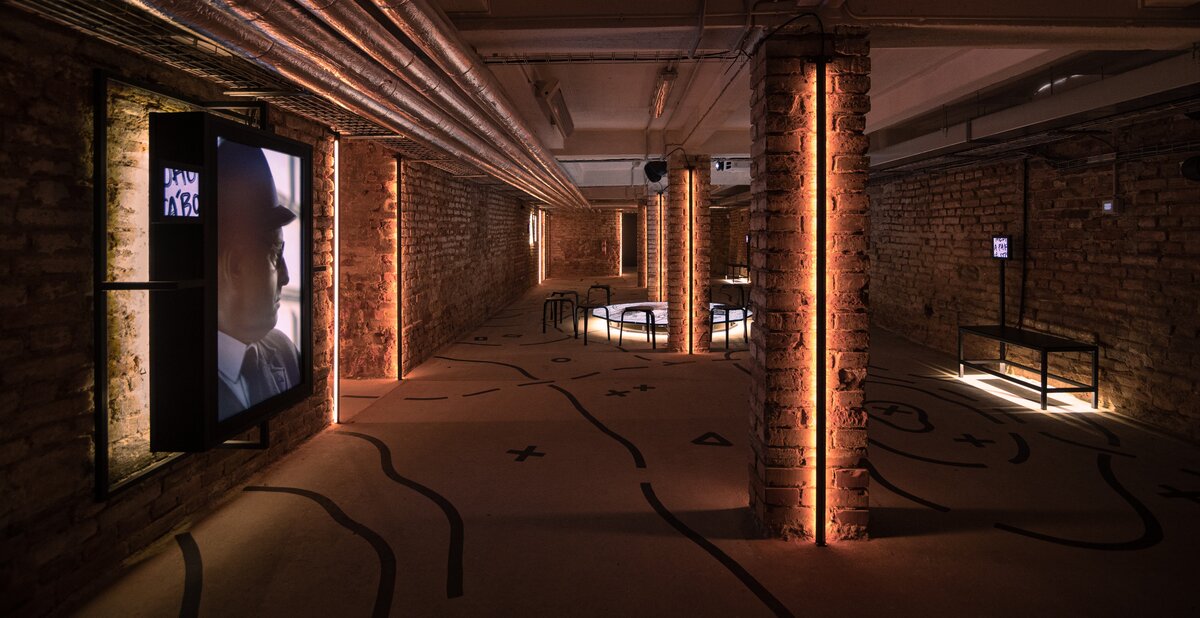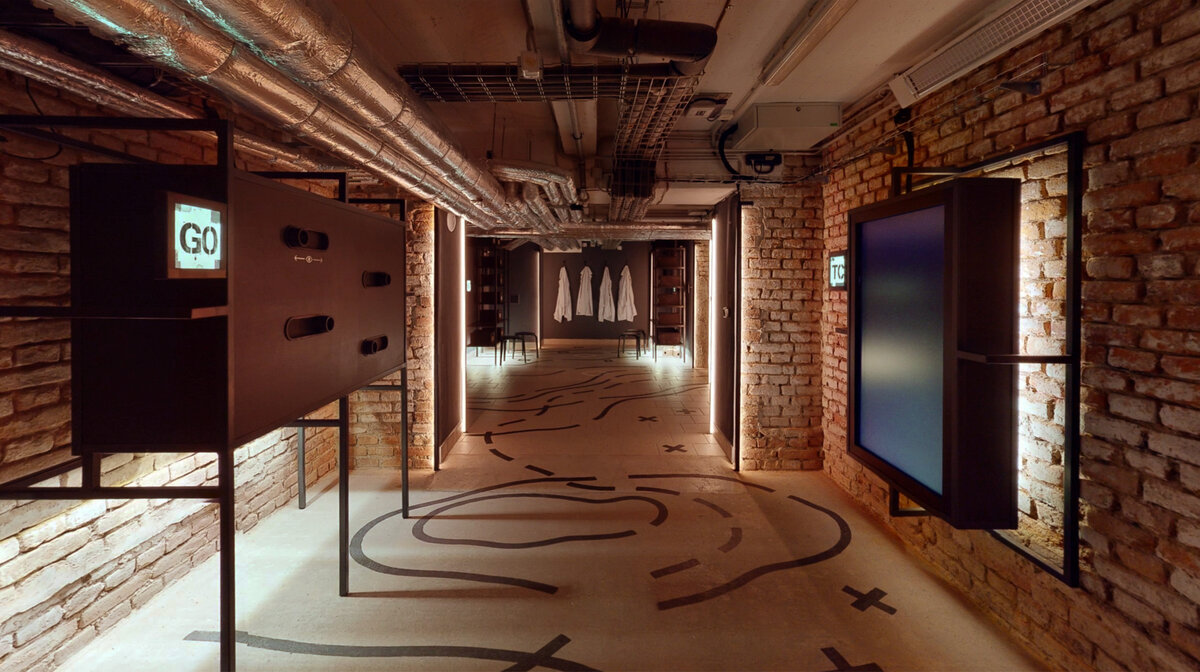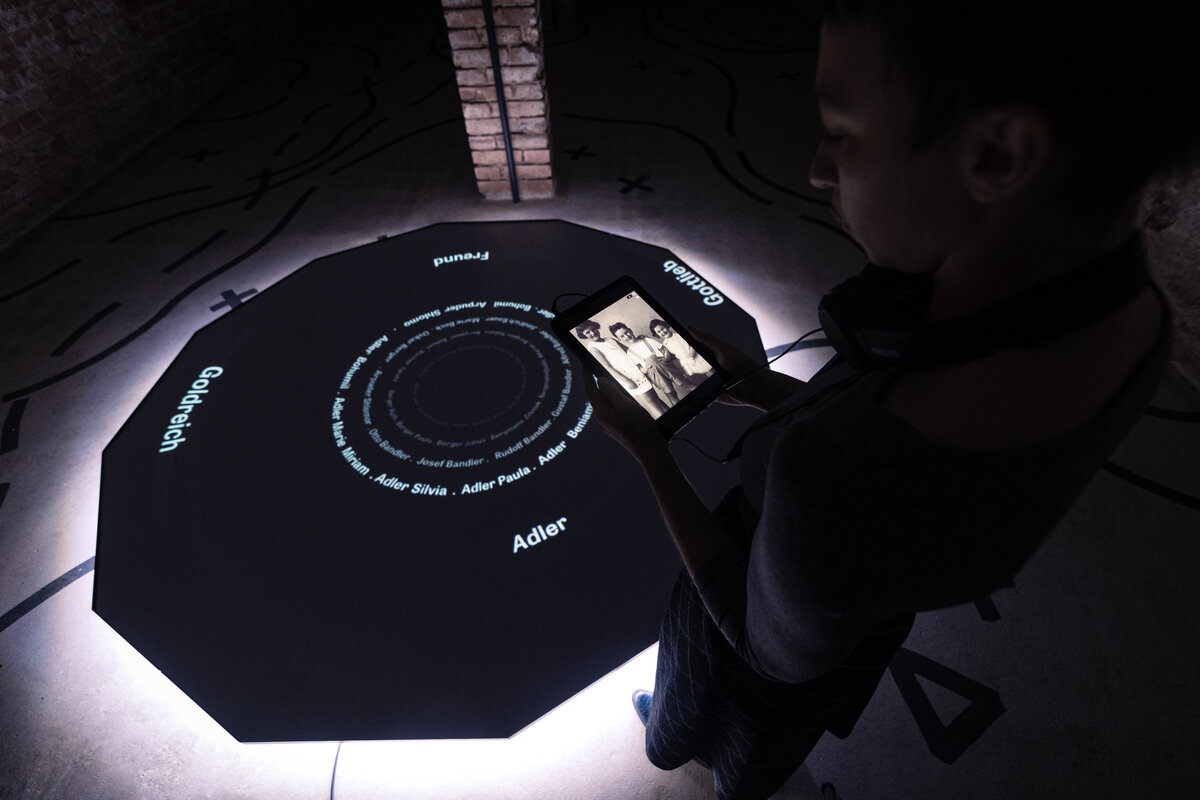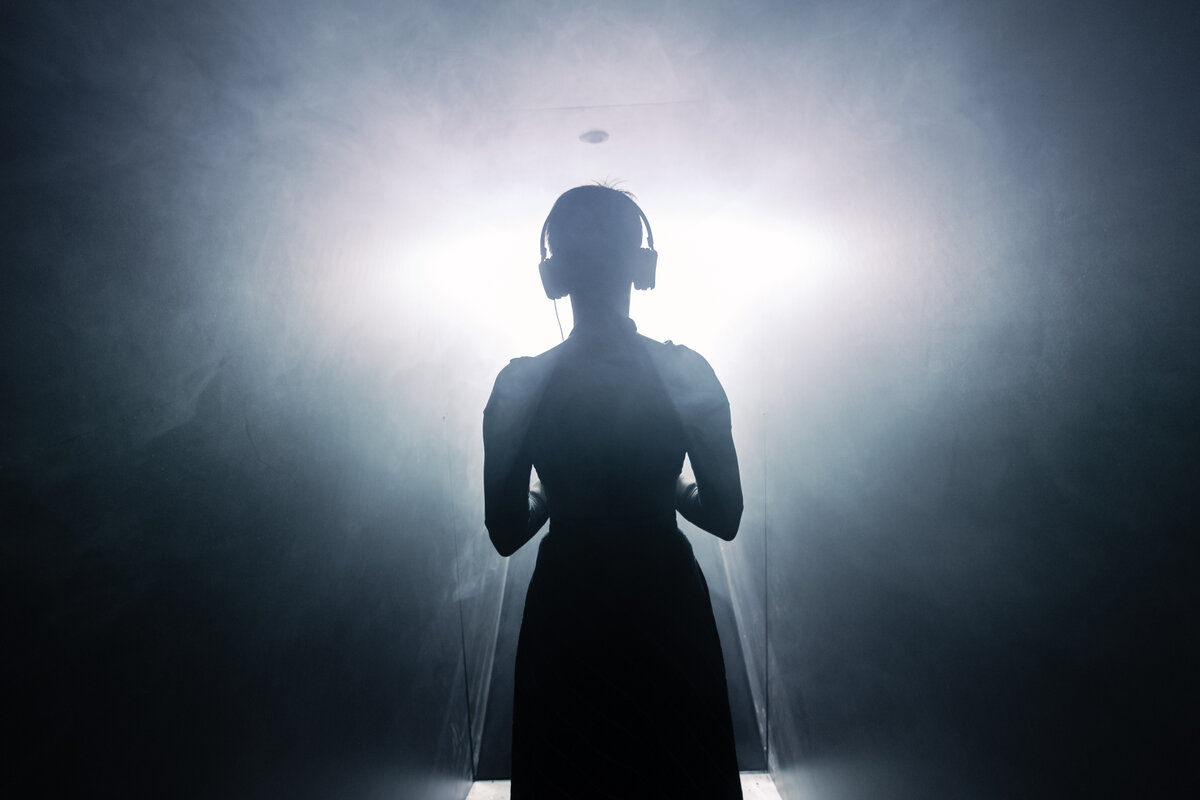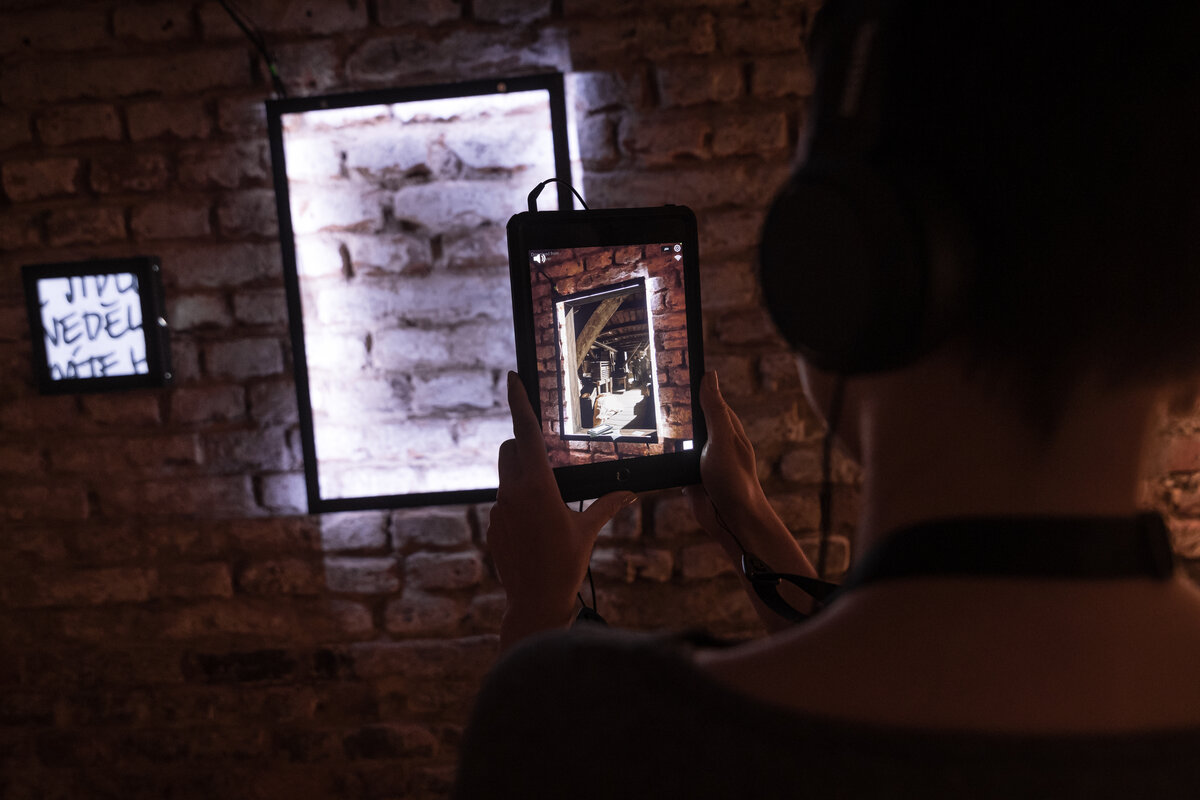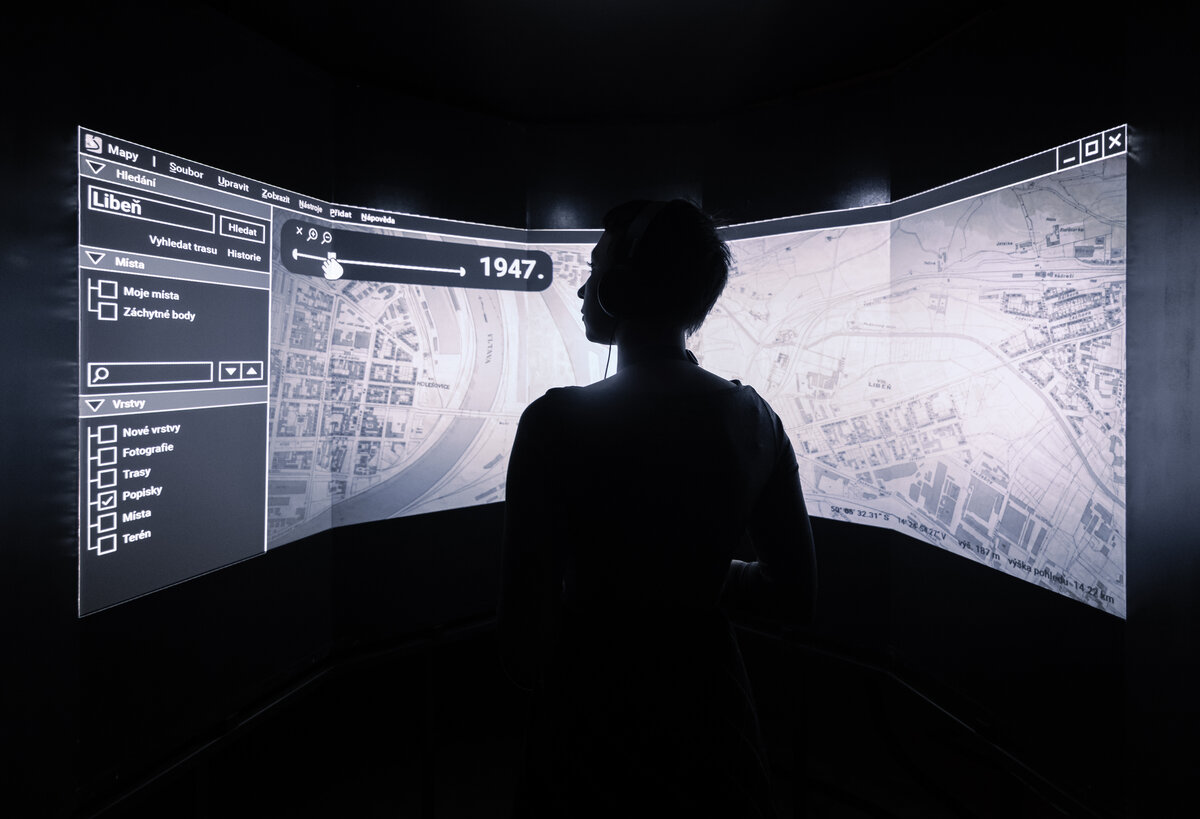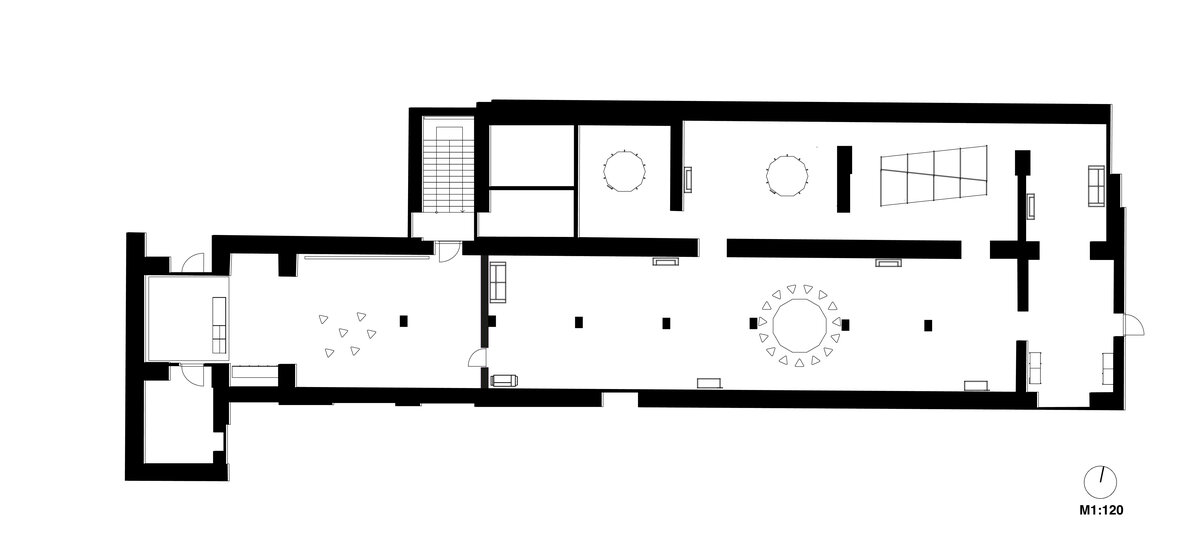 | | |
| --- | --- |
| Author | Monument Office, 3dsense, Post Bellum |
| Studio | |
| Location | Machoňova pasáž, třída Míru 60, Pardubice |
| Investor | Post Bellum, z. ú. |
| Supplier | 3dsense, Extended |
| Date of project approval | November 2021 |
| Fotograf | |
The collective of the non-profit organization Post Bellum and creative studios Monument Office and 3dsense has created a new generation museum in the underground of Machoňova Pasáž in Pilsen. It is an audiovisual exhibition that presents pieces of our history through the personal stories of WWII survivors. The main goal was to create an environment that not only underlines the strength of the exposition but is also multi-purpose in its minimalist design, allowing for planned content changes without further intervention. The result is a space cleansed of all deposits, whose subtly industrial appearance, combined with dark furniture and lighting, illustrates the atmosphere of the exposition and the considered upcoming expositions. The significant element is the exposition itself. It is presented in five rooms with a digital guide that accompanies visitors to each exhibit, helps them navigate, and coordinates them in a way that they do not disturb each other. With the use of modern technologies such as touch screens, augmented reality and special smoke effect chambers, the Memory of Nations institute introduces a museum of the 21st century – a place where you can touch the past.
As the building is listed, there could not be any permanent changes to the construction. The basement areas were therefore cleaned, and thanks to the exposed masonry, reinforced concrete ceilings, and concrete floor, a space was created that is ready to serve the new contents of the exhibitions. The interconnected LED lighting works with the light atmosphere to illustrate the environment. The dominant feature is the technology that creates interactive exposition.
Green building
Environmental certification
| | |
| --- | --- |
| Type and level of certificate | - |
Water management
| | |
| --- | --- |
| Is rainwater used for irrigation? | |
| Is rainwater used for other purposes, e.g. toilet flushing ? | |
| Does the building have a green roof / facade ? | |
| Is reclaimed waste water used, e.g. from showers and sinks ? | |
The quality of the indoor environment
| | |
| --- | --- |
| Is clean air supply automated ? | |
| Is comfortable temperature during summer and winter automated? | |
| Is natural lighting guaranteed in all living areas? | |
| Is artificial lighting automated? | |
| Is acoustic comfort, specifically reverberation time, guaranteed? | |
| Does the layout solution include zoning and ergonomics elements? | |
Principles of circular economics
| | |
| --- | --- |
| Does the project use recycled materials? | |
| Does the project use recyclable materials? | |
| Are materials with a documented Environmental Product Declaration (EPD) promoted in the project? | |
| Are other sustainability certifications used for materials and elements? | |
Energy efficiency
| | |
| --- | --- |
| Energy performance class of the building according to the Energy Performance Certificate of the building | |
| Is efficient energy management (measurement and regular analysis of consumption data) considered? | |
| Are renewable sources of energy used, e.g. solar system, photovoltaics? | |
Interconnection with surroundings
| | |
| --- | --- |
| Does the project enable the easy use of public transport? | |
| Does the project support the use of alternative modes of transport, e.g cycling, walking etc. ? | |
| Is there access to recreational natural areas, e.g. parks, in the immediate vicinity of the building? | |