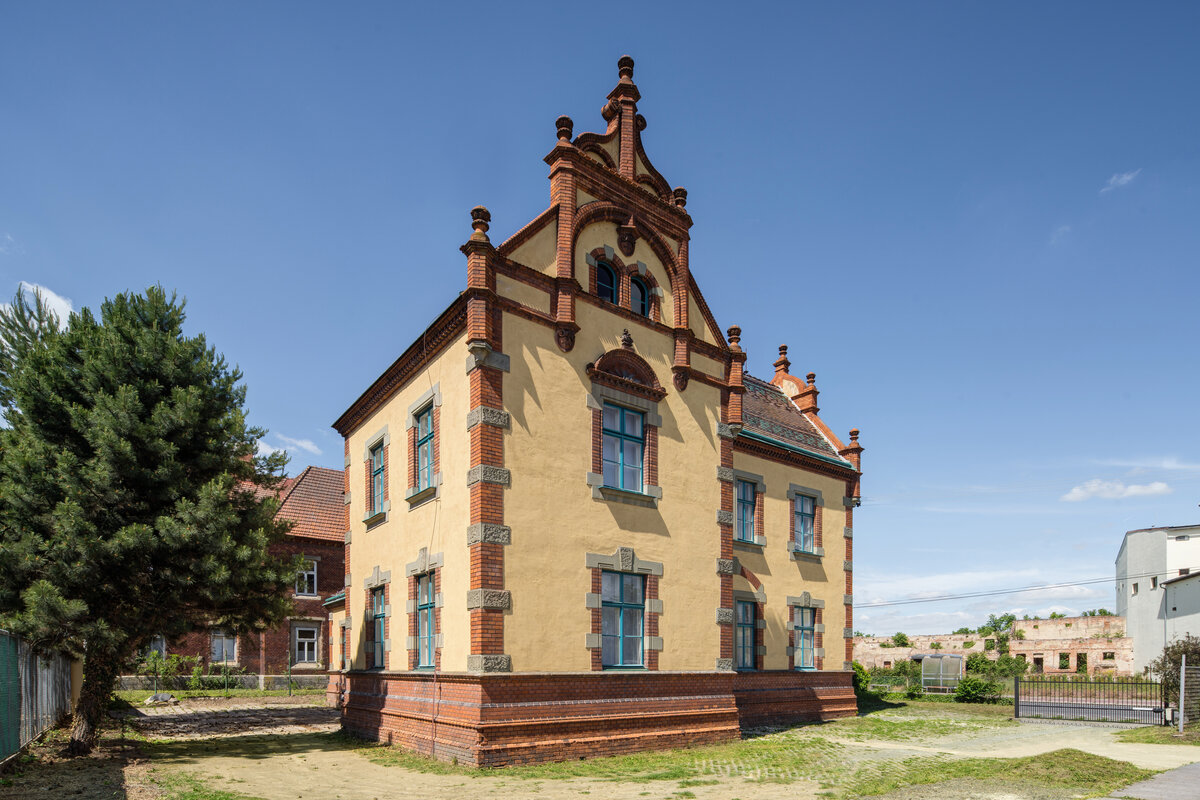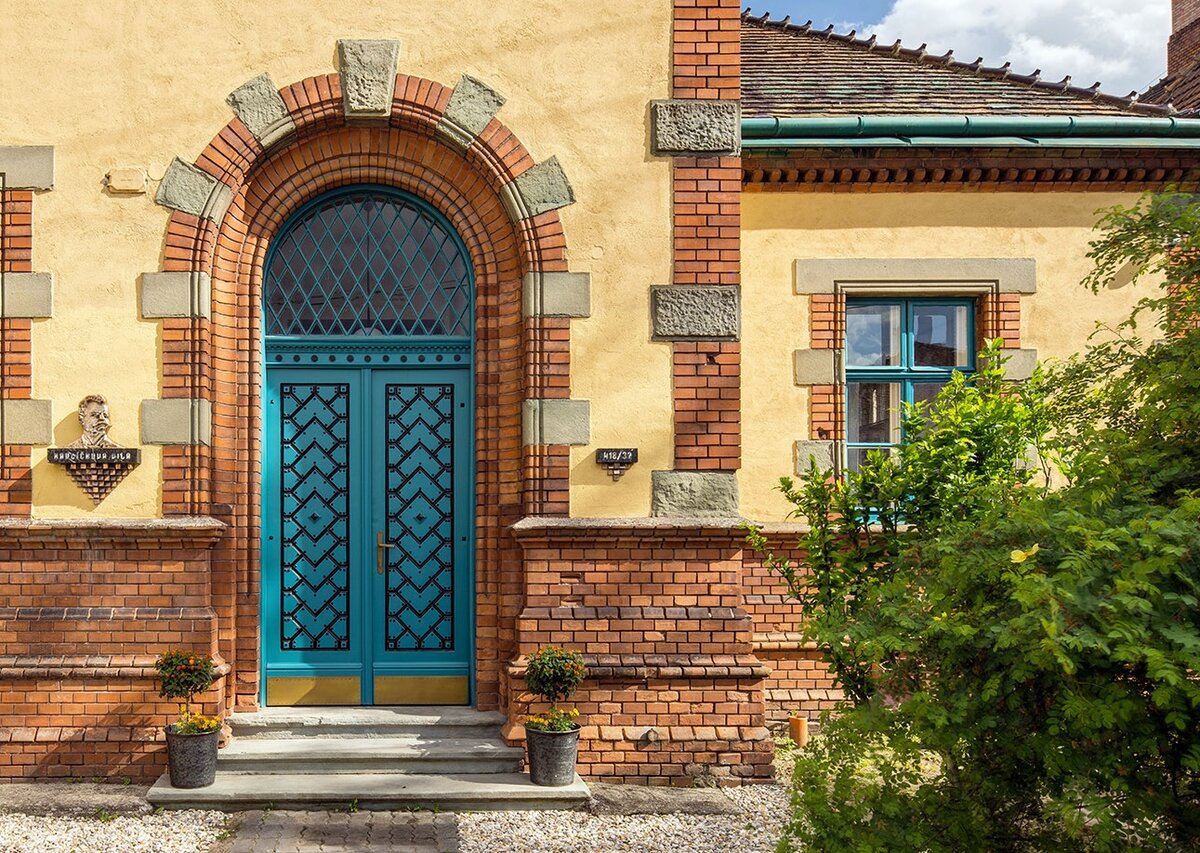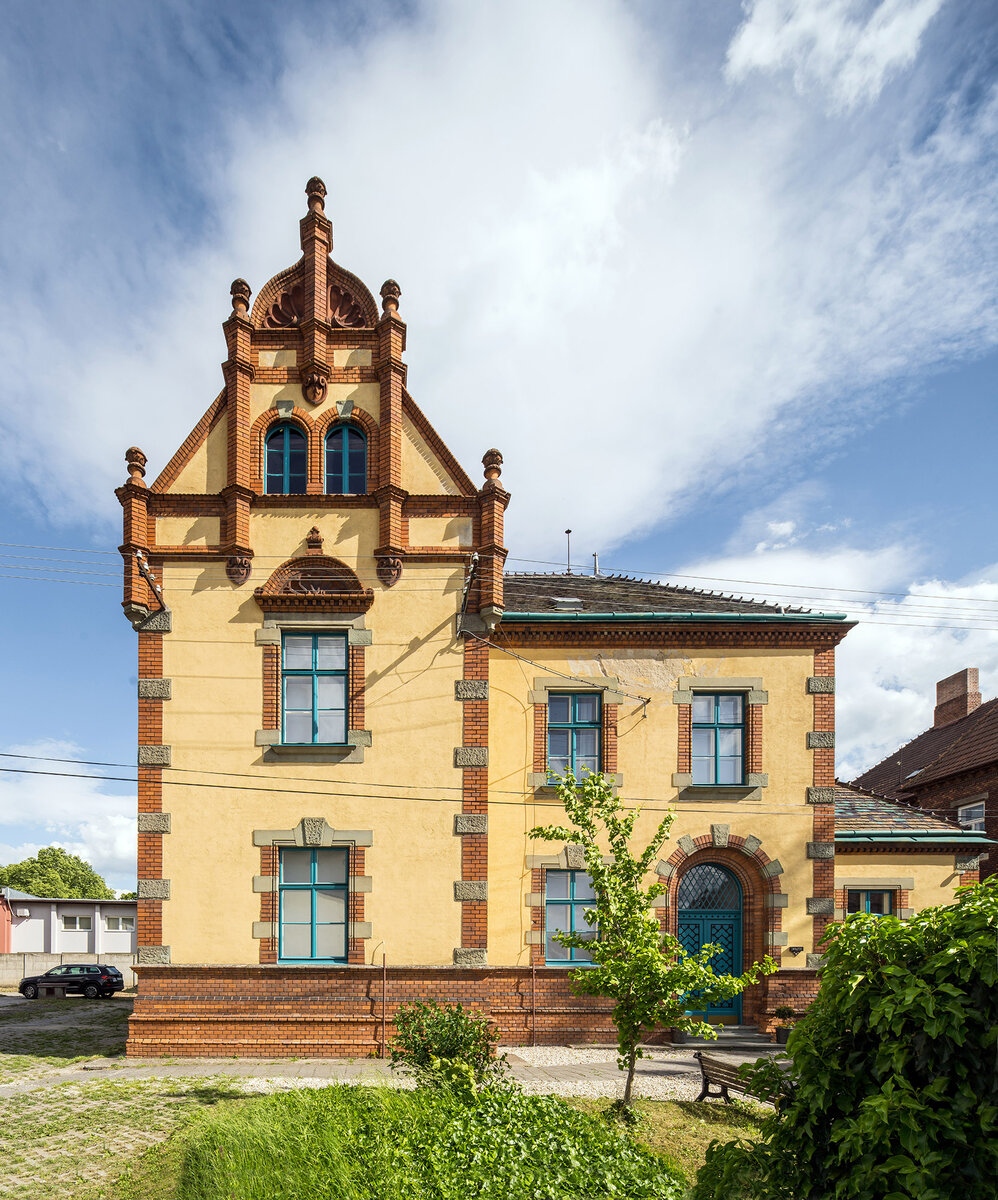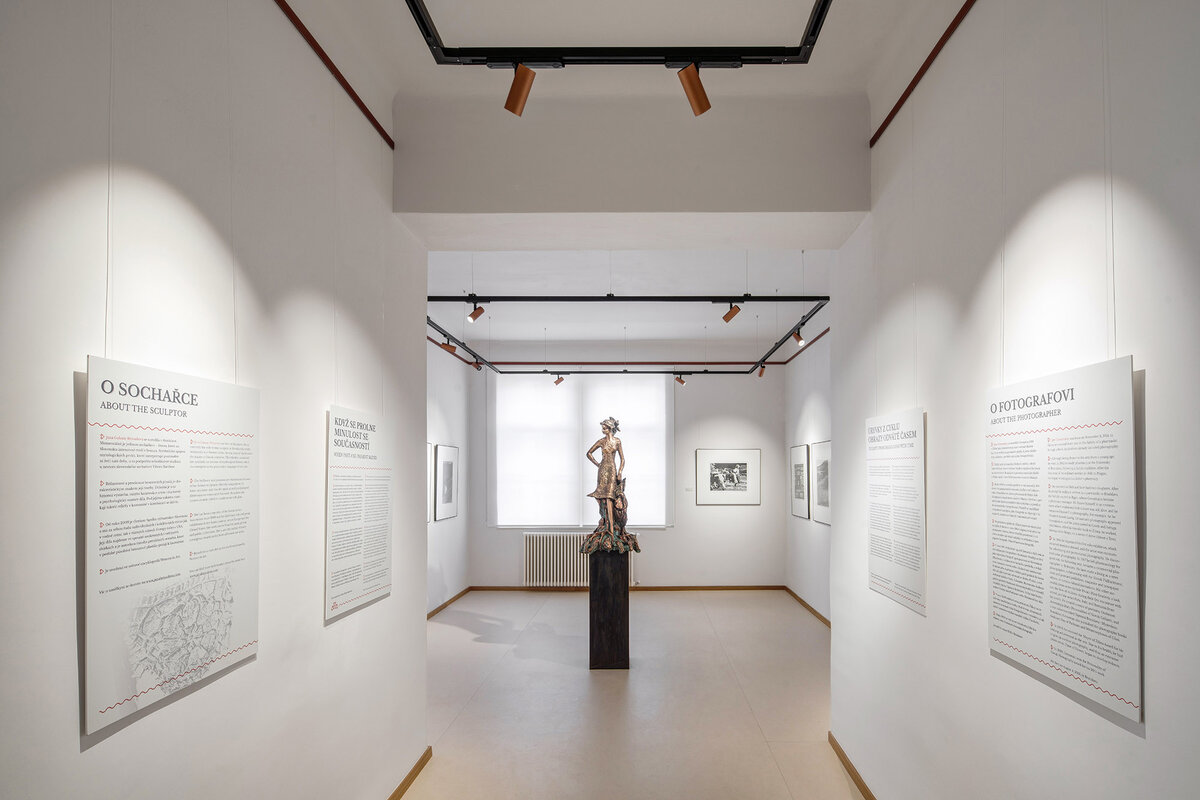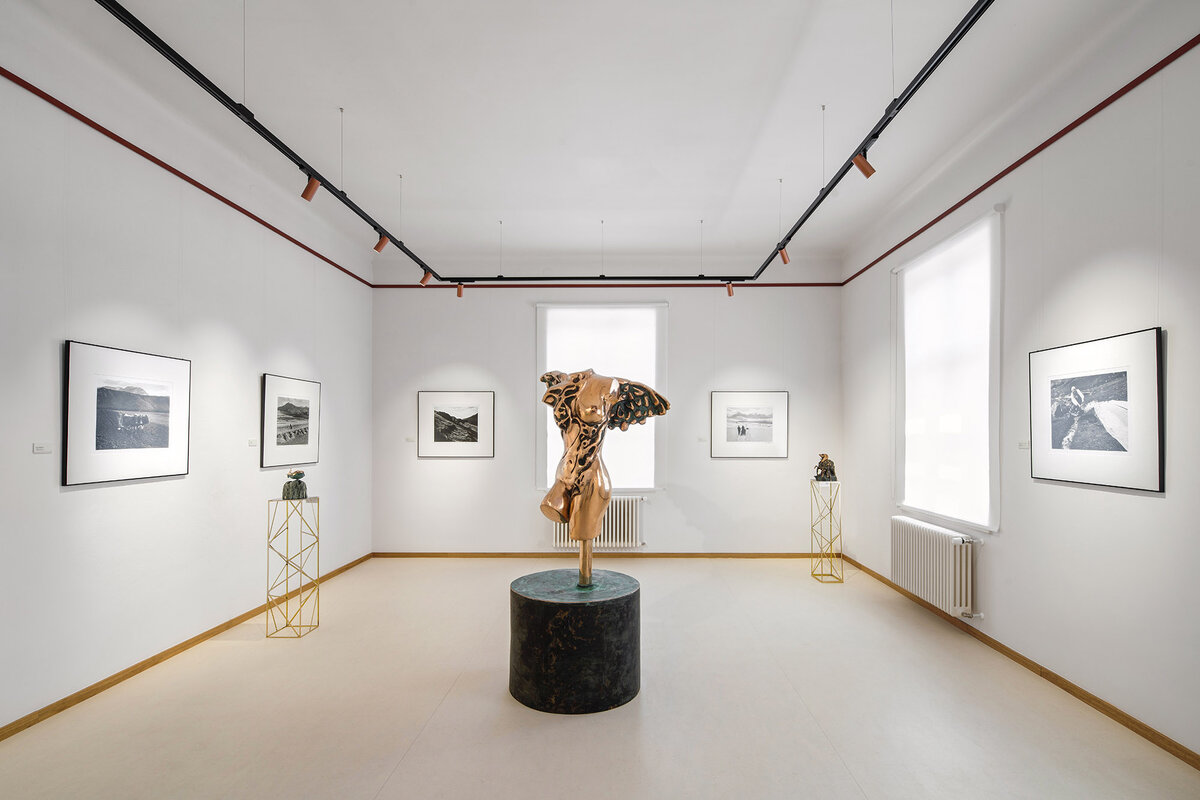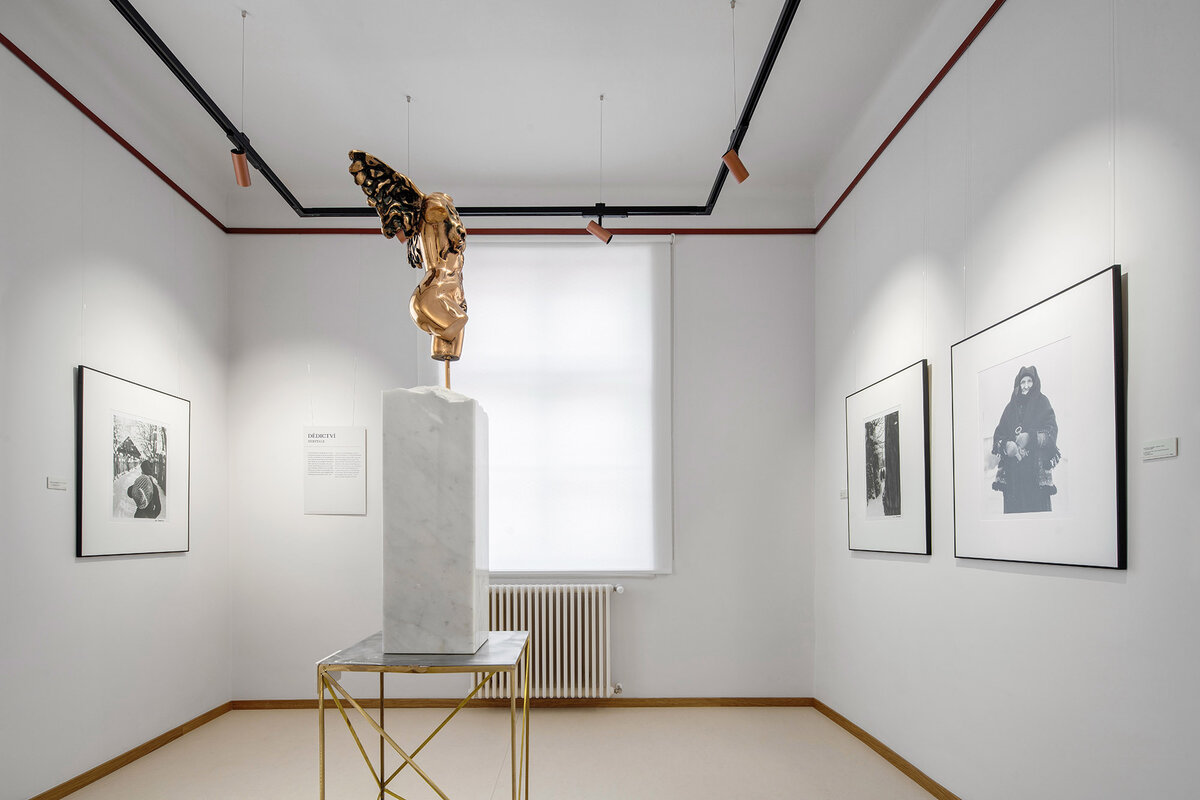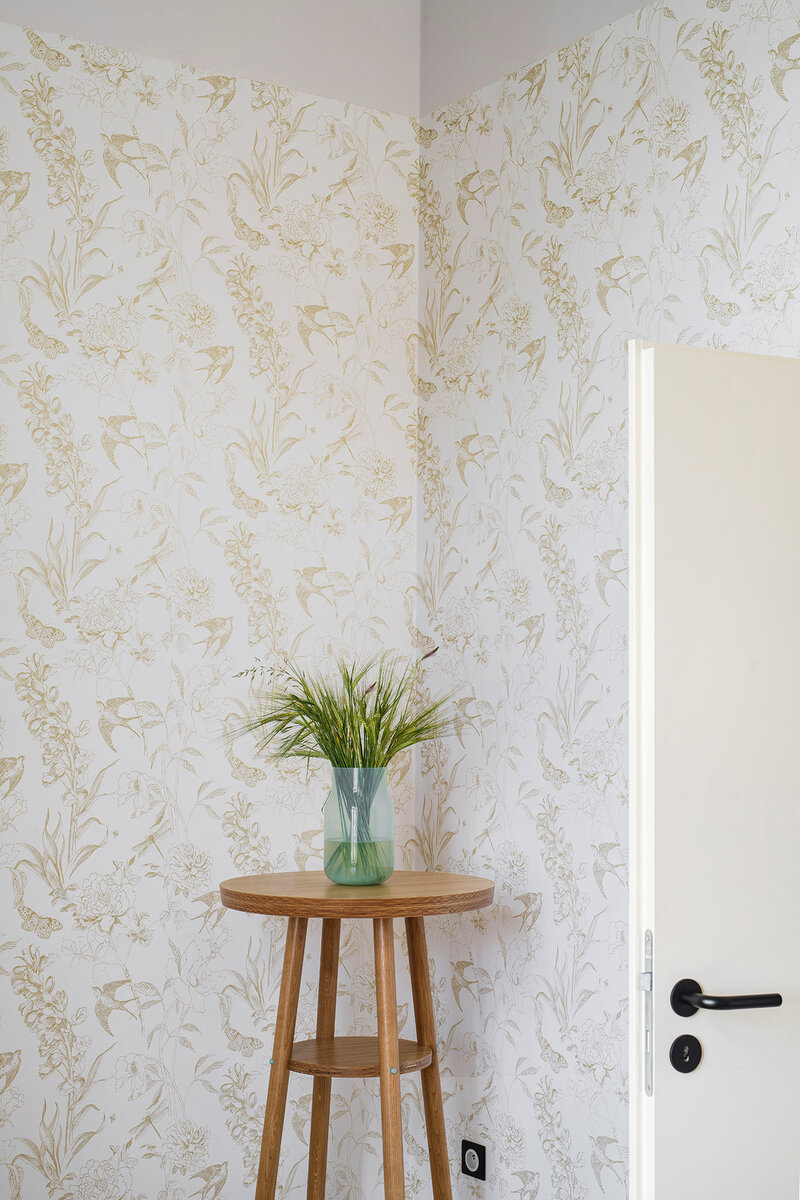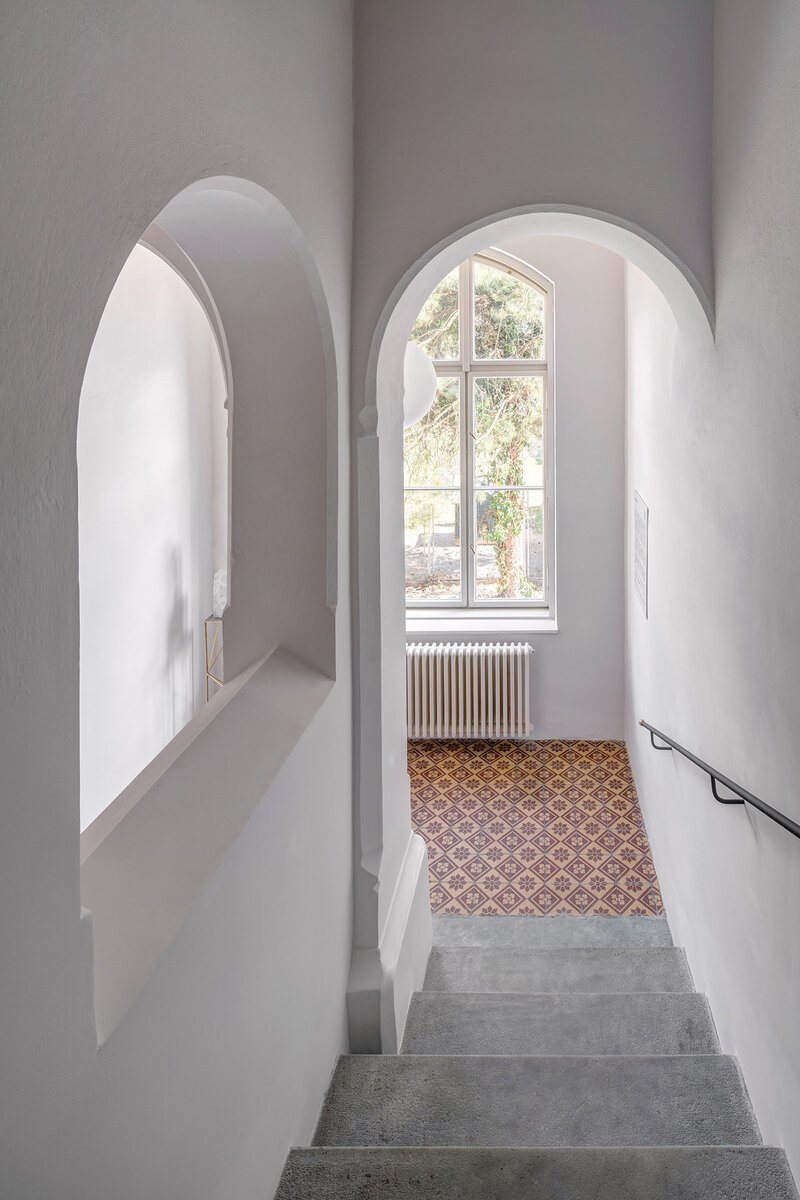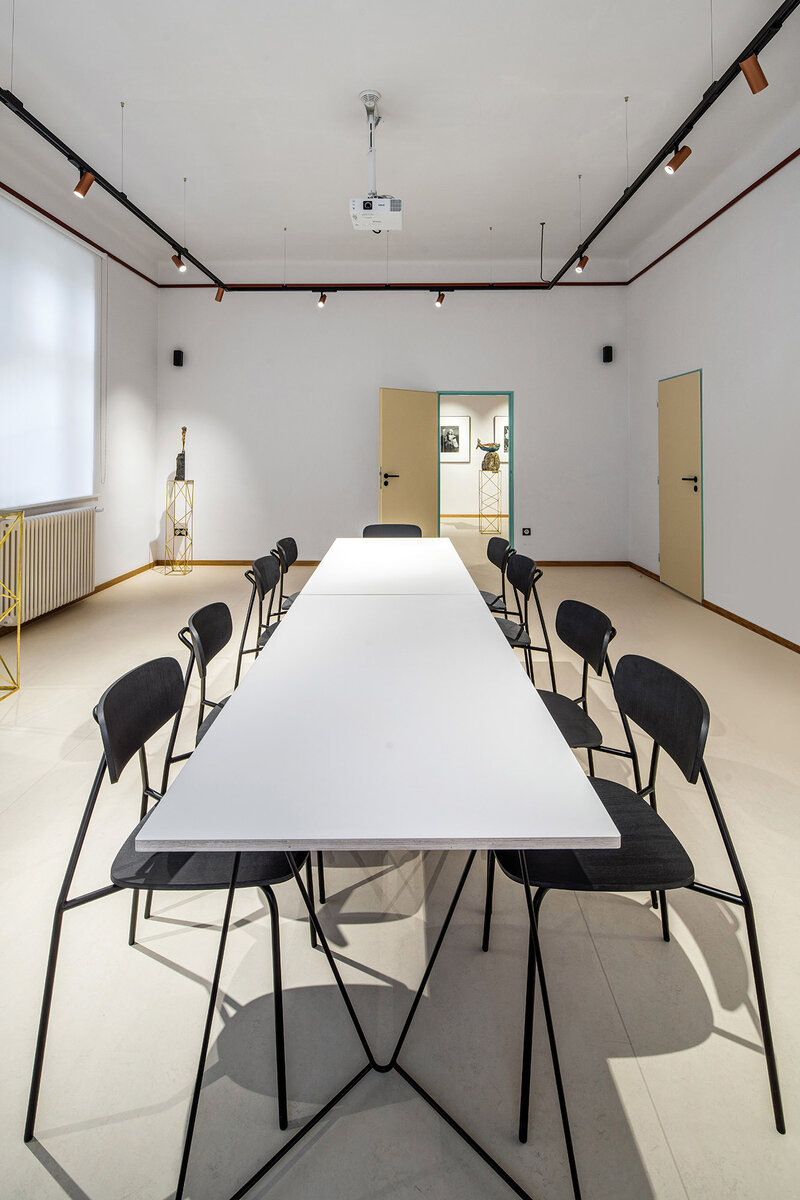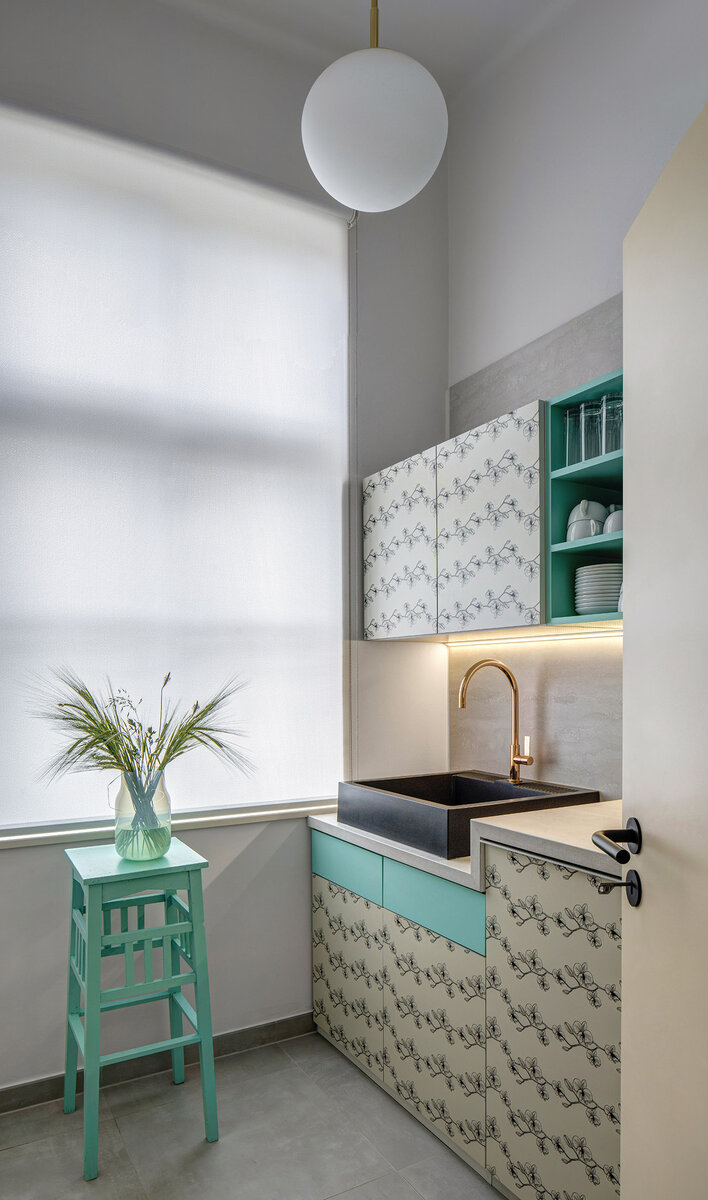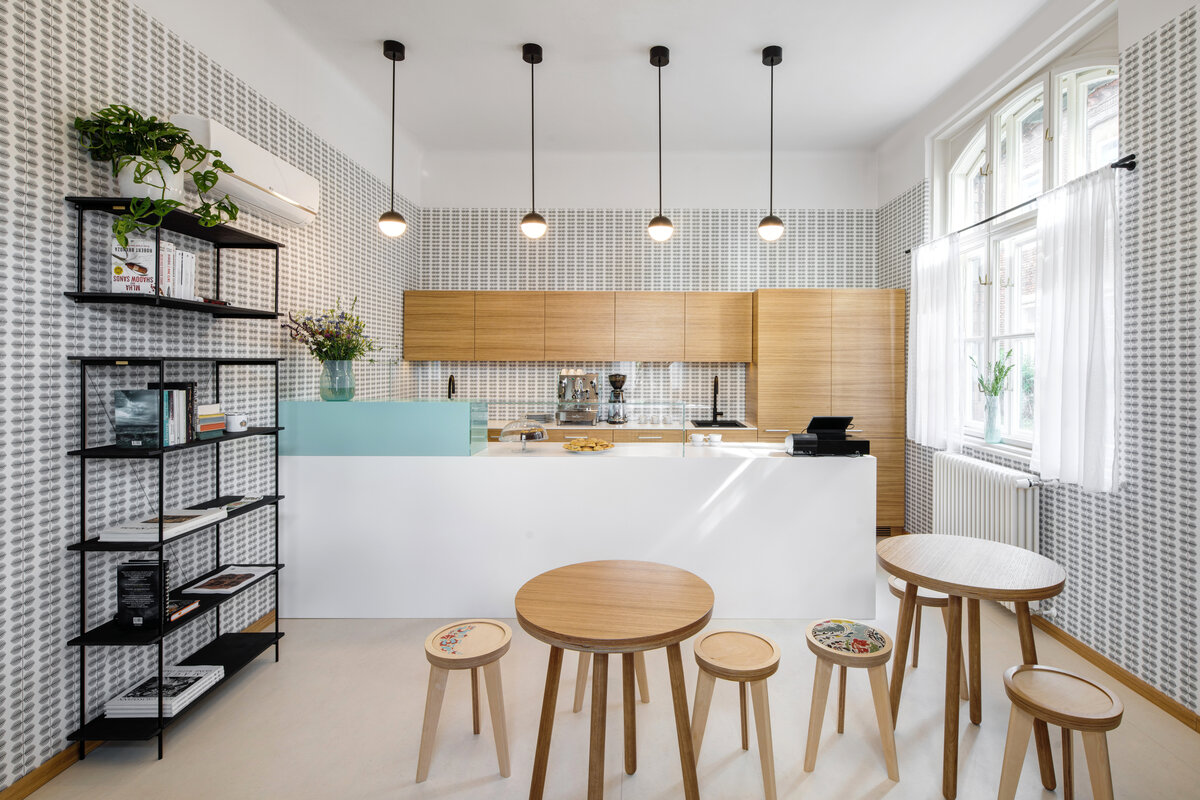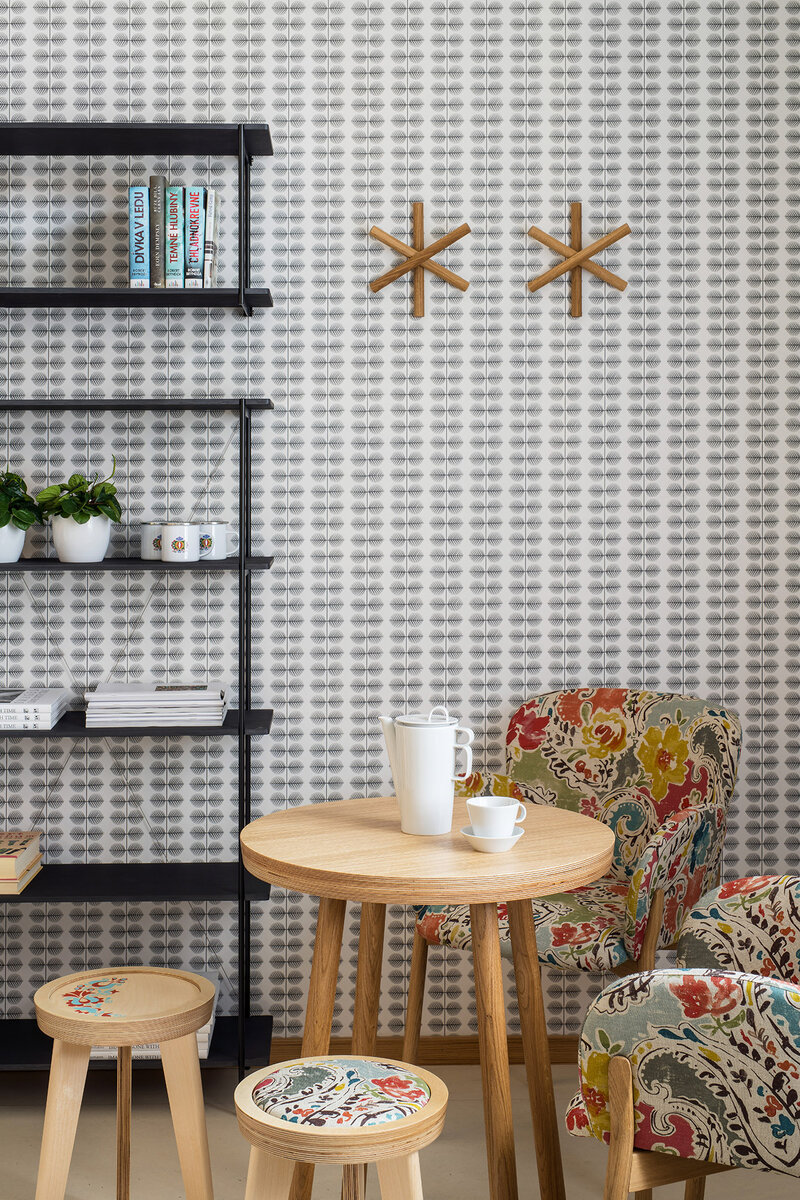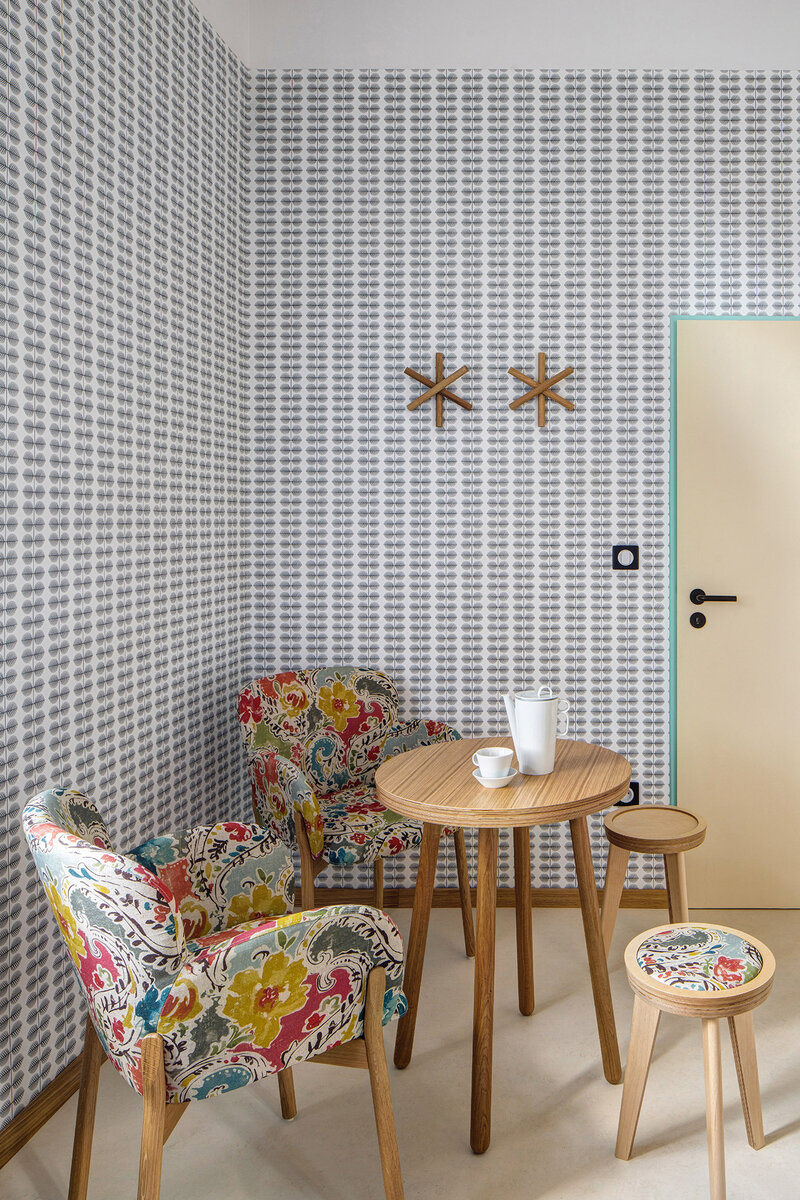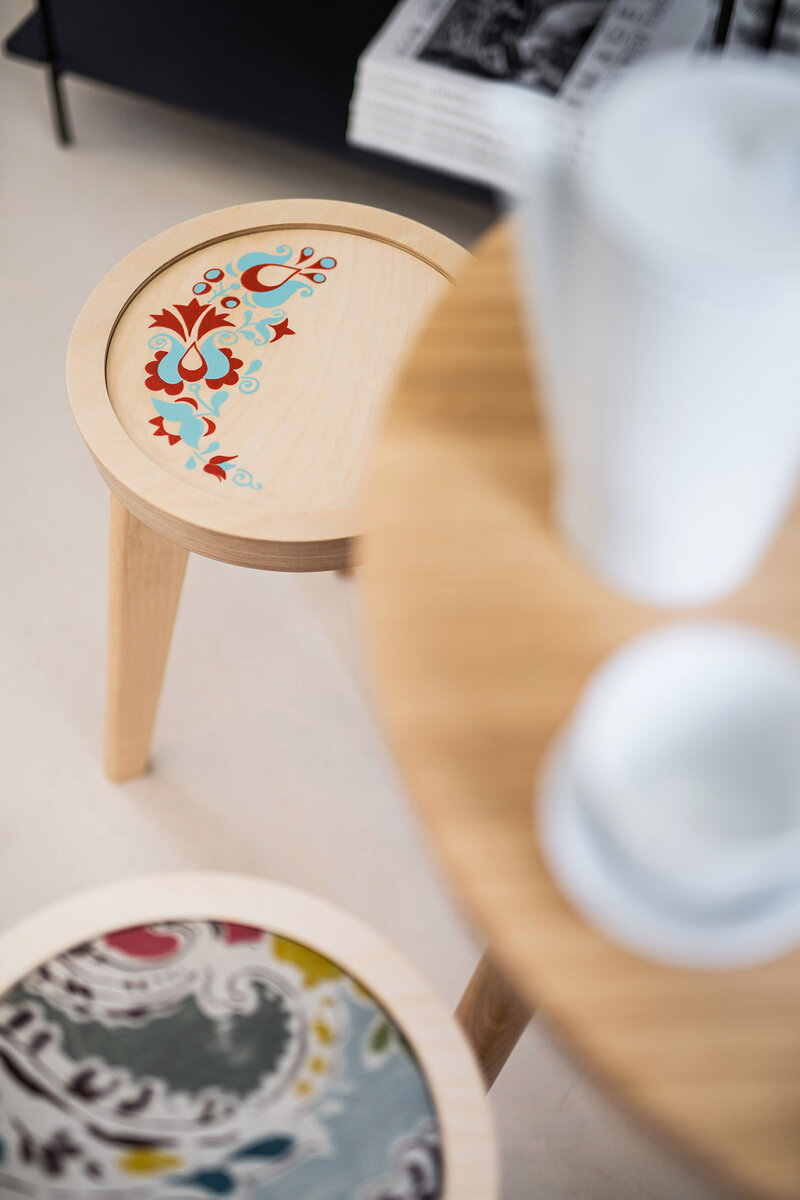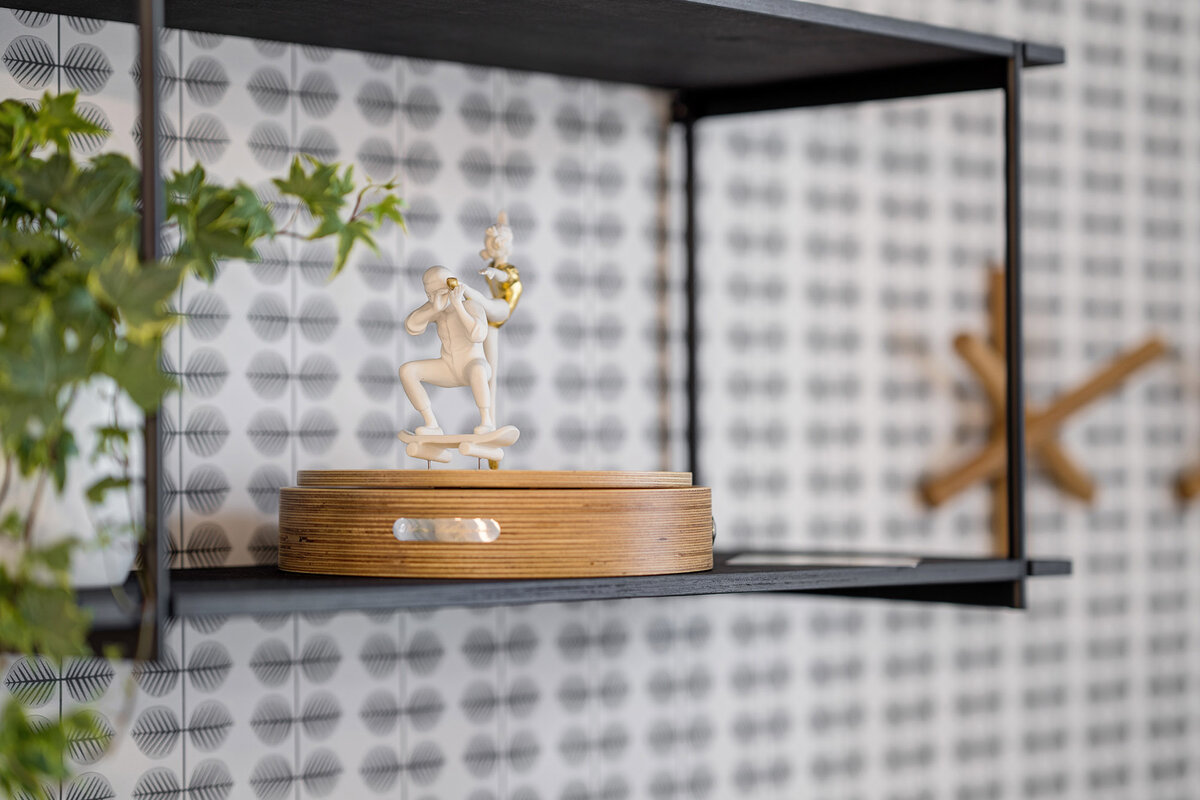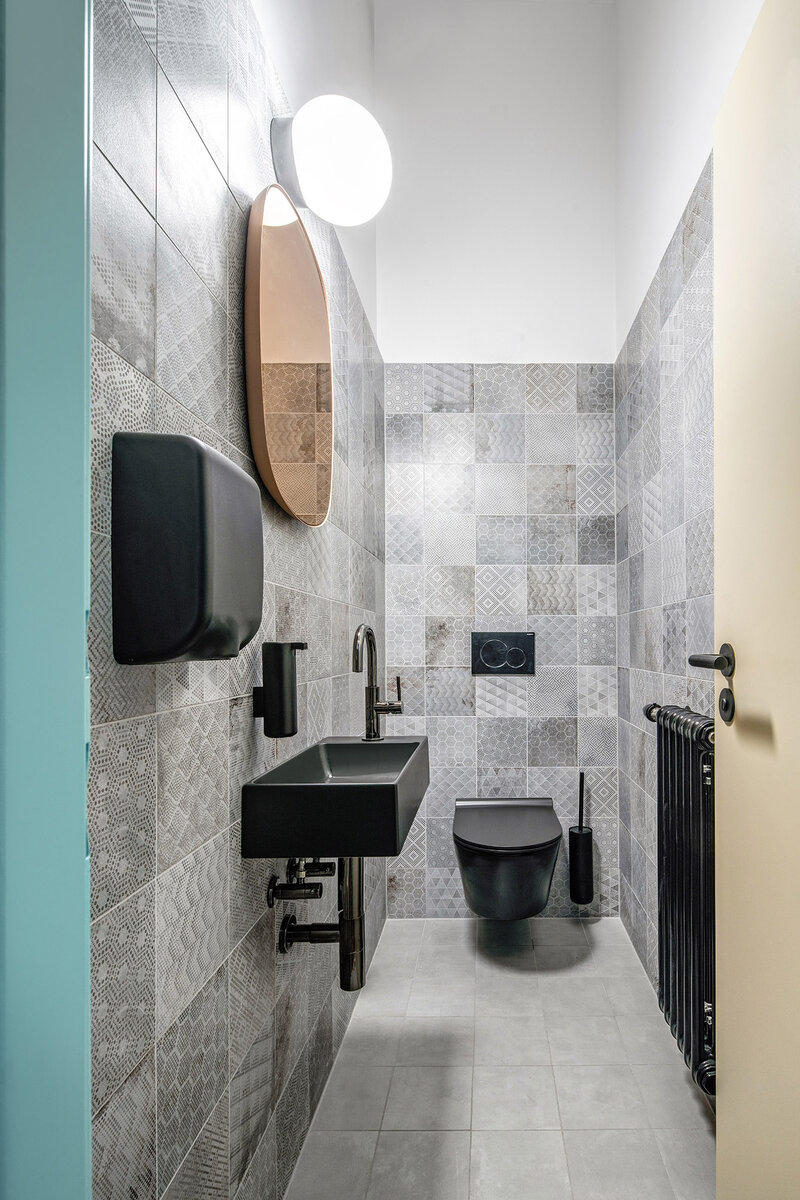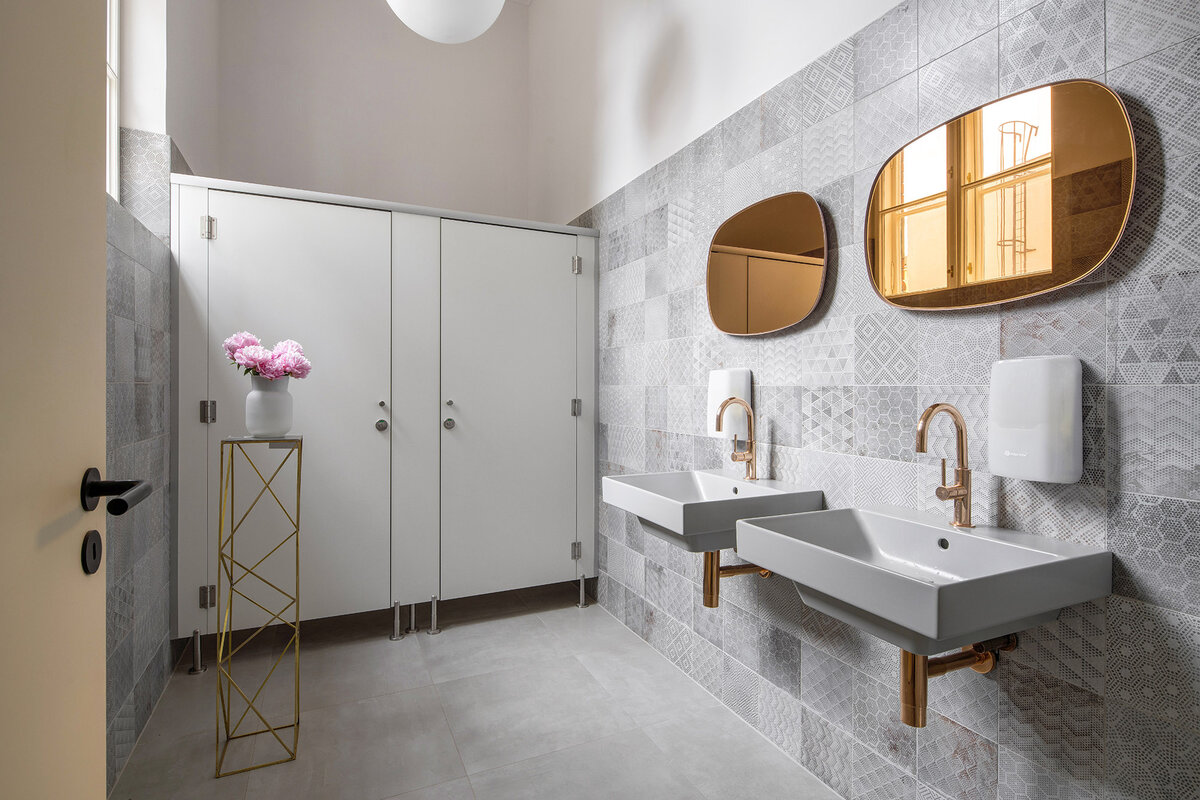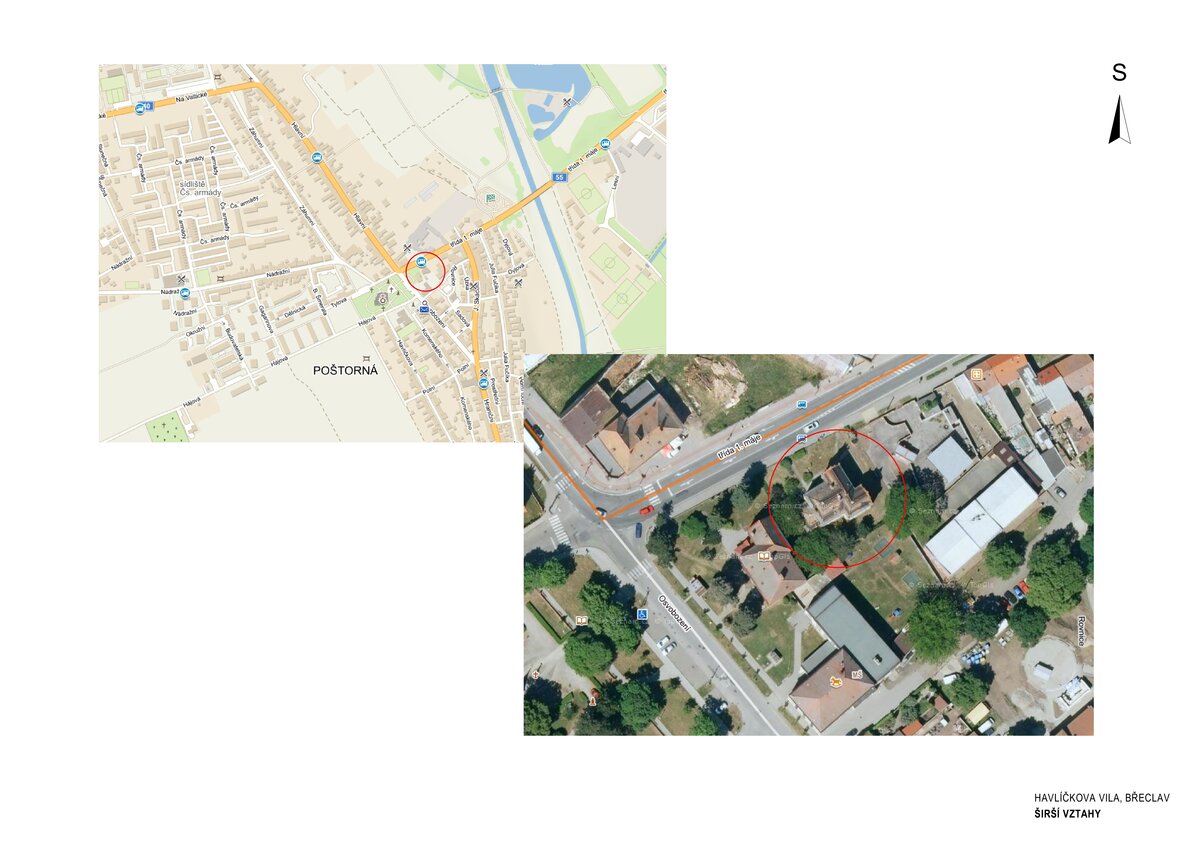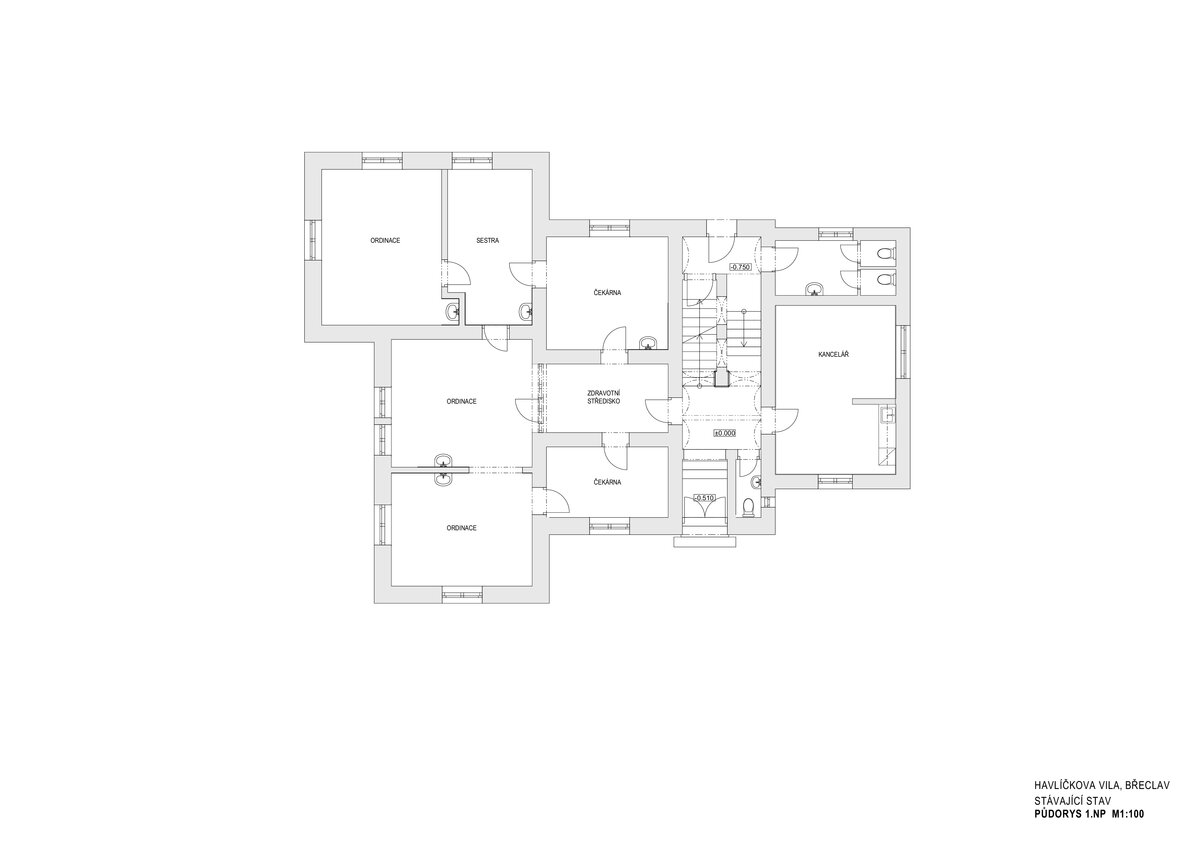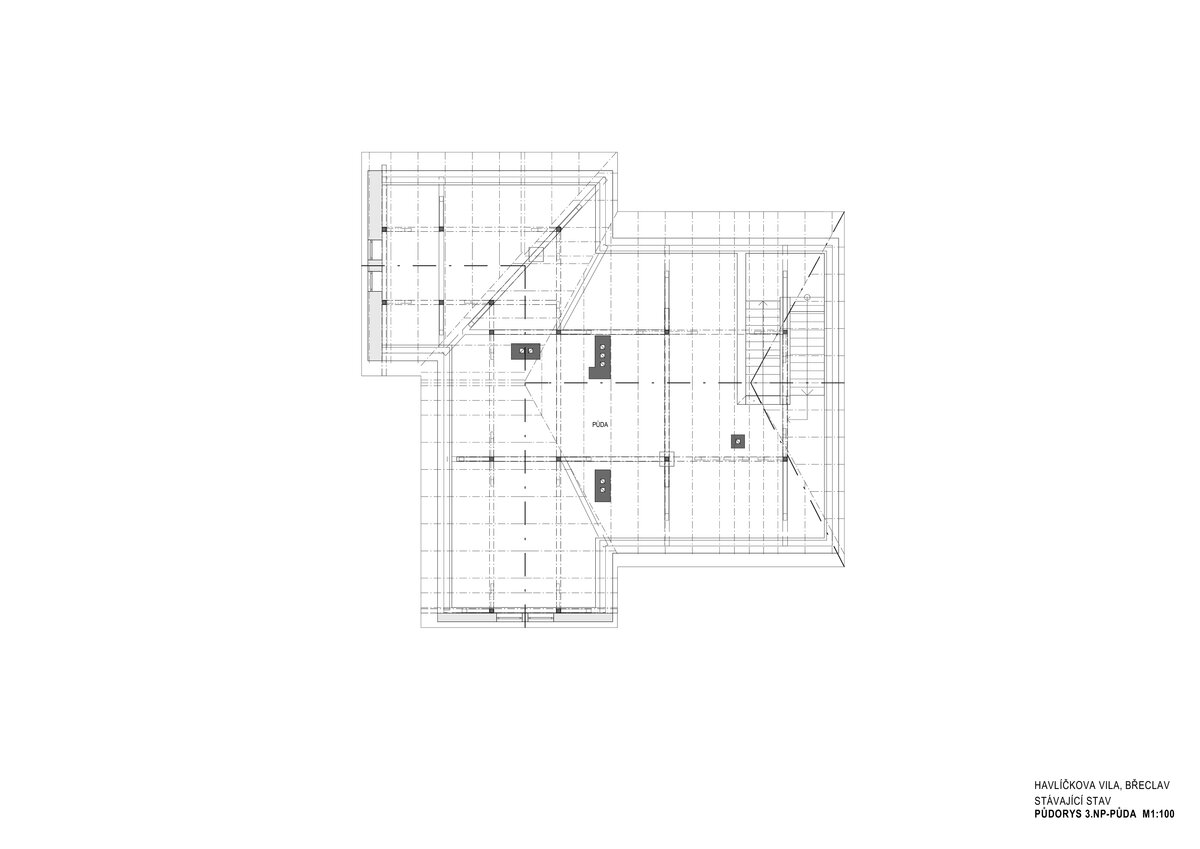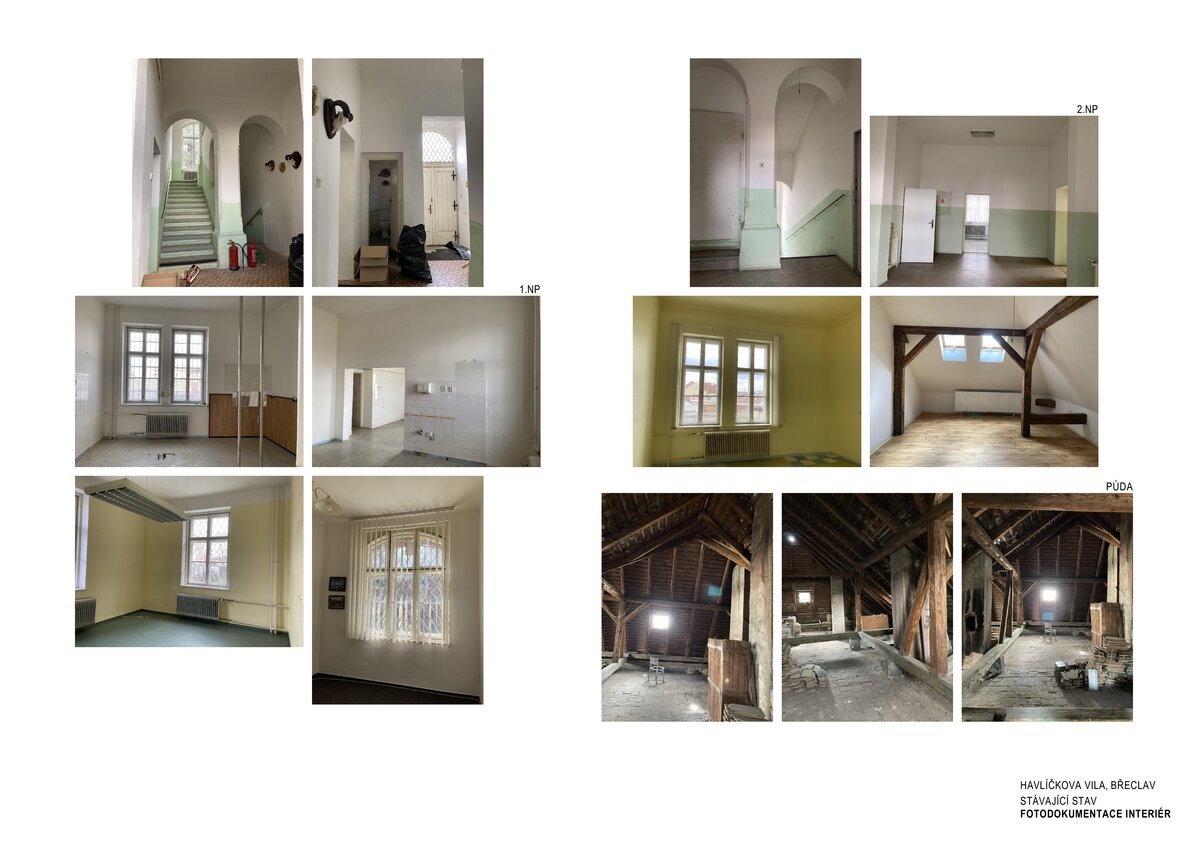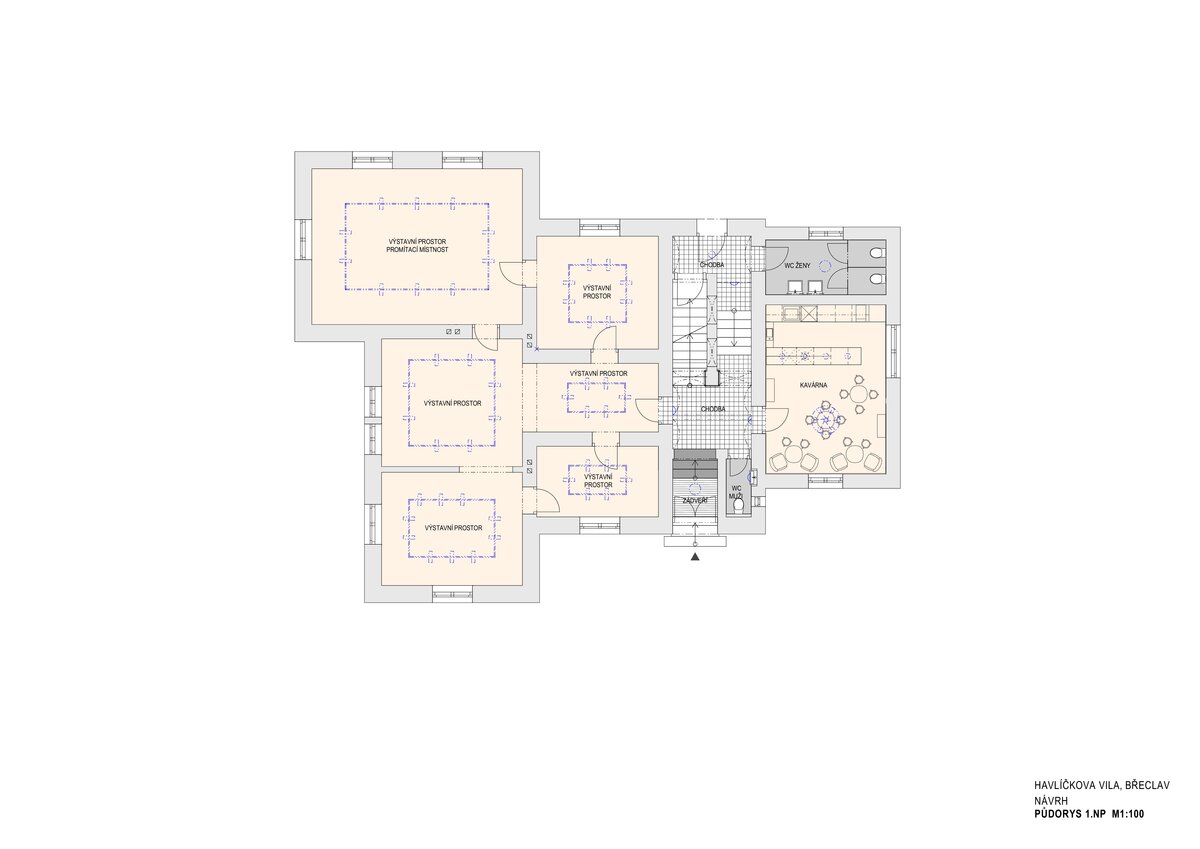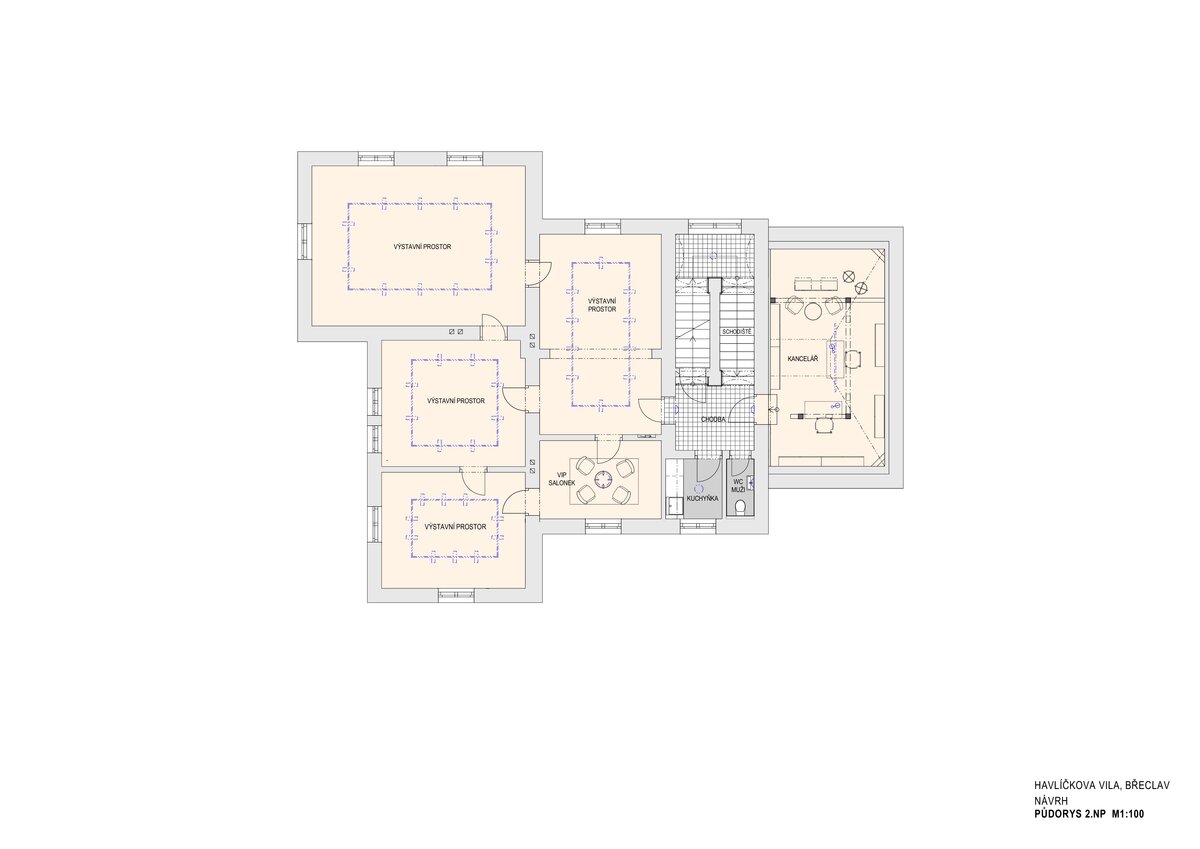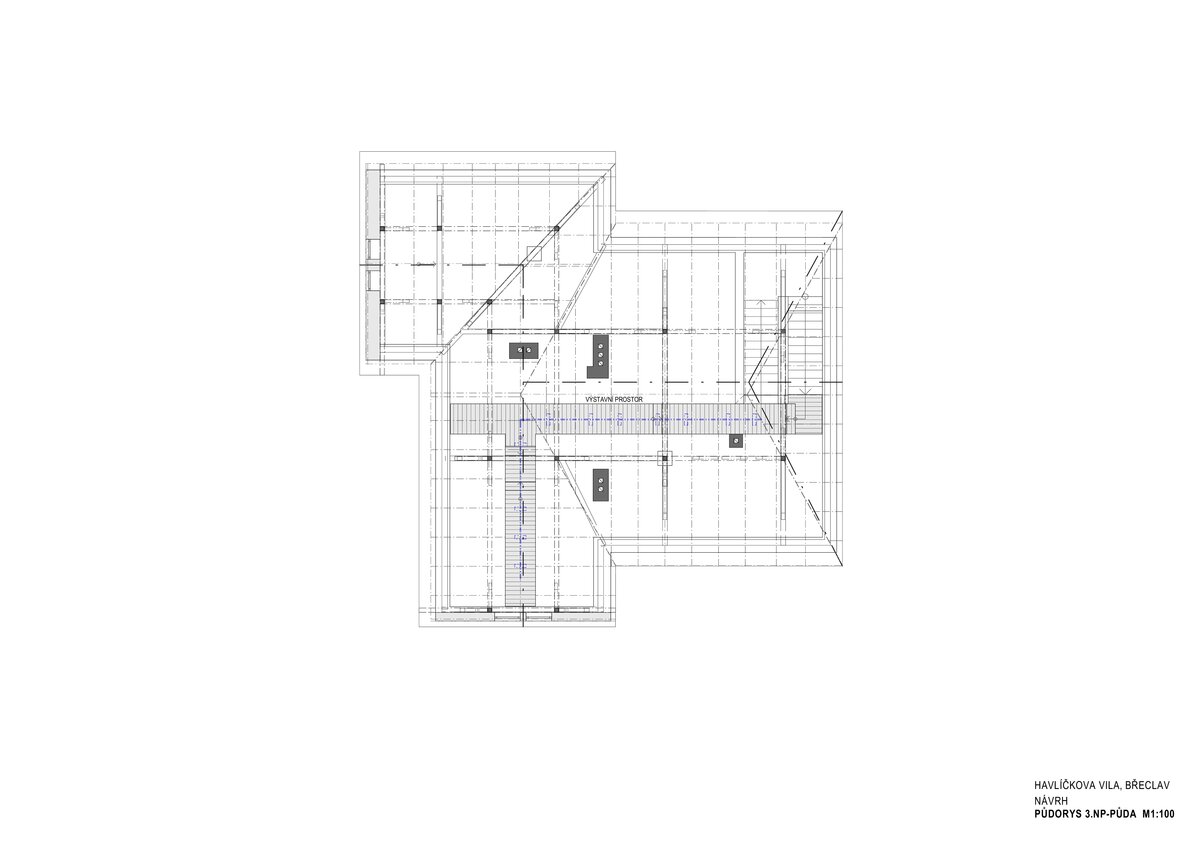 | | |
| --- | --- |
| Author | HELENA DAŘBUJÁNOVÁ/ DAD STUDIO |
| Studio | |
| Location | tř. 1. máje 418, Poštorná, 691 41 Břeclav |
| Investor | Nadační fond Moravská krása |
| Supplier | Stavitelství Josef Hasil, Lanžhot |
| Date of project approval | March 2022 |
| Fotograf | |
HAVLÍČEK VILLA
The story of the villa where it was necessary to create a beautiful structure for even more beautiful content

Monika Vintrlíková comes from Břeclav.
Ten years ago, together with her husband, she began a production operation in Atlanta, Georgia, USA to produce metal parts for the automotive industry. This venture provides financial backing to support activities that make Moravian folk culture better known both in the Czech Republic and abroad.
In 2020, they decided to promote these activities by establishing a foundation called Moravská krása/Moravian Glory. The main goal of the foundation is to support the traditions of Southern Moravia and the history of this distinctive region so that they will be taken over by future generations and rich Moravian folklore will not fall into oblivion.
They also began to manage the Havlíček's villa, which is owned by the family and was built by Jan II of Liechtenstein.
It's not only the location of Moravská krása/Moravian Glory's headquarters, but also a unique gallery with a gallery café, and includes space for lectures, workshops, screenings, and concerts. Mr. and Mrs. Vintrlík are also preparing extensive renovations of the garden and transforming it into a publicly accessible space, as well as the construction of a garden pavilion that will serve larger social activities not only of the foundation.

Activities of Moravská krása/Moravian Glory Foundation include but are not limited to bringing attention to the tradition of folk costumes and folk-art painters, teaching the skill of painting ornaments and its promotion, organizing folklore exhibitions, art workshops, teaching traditional techniques, and establishing a collection fund for folk culture.
Through modern art and collaborations with modern artists, they connect the cultural legacy of the past with the present so that it can continue to live and grow both in the Czech Republic and abroad.
In the USA, they cooperate with expatriate associations in Washington, D.C., Chicago, and New York.

Monika Vintrlíková is also the Honorary Consul of the Czech Republic for the state of Georgia. She is an incredible woman full of energy, constant enthusiasm, and a visionary.
People with such qualities, ambition, and abilities are few and far between, therefore it is necessary to appreciate them and follow in their footsteps.
The building was designed by Liechtenstein court architect Karl Weinbrenner in 1900.
Reconstruction of the villa
In the summer of 2021, the interior of the villa was remodeled, and a new interior was created so that the villa could fulfill a new function.
Inappropriate modifications from past renovations were removed.
Many original architectural details have been preserved in the interior, which have been retained and incorporated into the overall context – arcade staircase, windows and doors, tilework, the original roof truss, inscriptions from chimney sweep masters on chimney flutes...
The investor's goal for the Havlíček Villa was to build not only the foundation's headquarters, but mainly a multifunctional premises for its extensive activities.
Every floor of the villa consists of extensive multifunctional gallery spaces with a professional lighting and exhibition hanging system.
On the main floor there is a small gallery of contemporary art and a café.
On the 2nd floor there is the office of the foundation, a kitchen, a VIP lounge and a universal room for workshops, lectures, or screenings.
On the 3rd floor there is an open space with the original roof truss which we wanted to make accessible to visitors of the villa. After consultation with structural engineers, walkable footbridges were built here, allowing visitors to walk around. In doing so we created another attractive space for special exhibits.
Materials, colors, design:
In the interiors of the villa, all the doors were left so that the spaces could be used multifunctionally. This makes it possible to separate the individual rooms and use them for non-gallery related purposes.The chosen color scheme is clean, fresh, Moravian, full of ambience, sun, and Moravian friendliness. The floor covering - ivory color marmoleum is everywhere except for the original tiles. Paintings, door coatings and new radiators are coordinated in the same color scheme. The only color difference in the interior are the door frames that are light turquoise.
The interior furnishings used are mainly from Czech brands – Master&Master, TON, Helena Dařbujánová, DECHEM, Jiří Pelcl, LUCIS, M&T, all complemented by works of art by Zlatka Lamrová and Matyáš Chochola.
All modifications have been designed and implemented to highlight the amazing genius loci of this impressive building.
Green building
Environmental certification
| | |
| --- | --- |
| Type and level of certificate | nevlastníme |
Water management
| | |
| --- | --- |
| Is rainwater used for irrigation? | |
| Is rainwater used for other purposes, e.g. toilet flushing ? | |
| Does the building have a green roof / facade ? | |
| Is reclaimed waste water used, e.g. from showers and sinks ? | |
The quality of the indoor environment
| | |
| --- | --- |
| Is clean air supply automated ? | |
| Is comfortable temperature during summer and winter automated? | |
| Is natural lighting guaranteed in all living areas? | |
| Is artificial lighting automated? | |
| Is acoustic comfort, specifically reverberation time, guaranteed? | |
| Does the layout solution include zoning and ergonomics elements? | |
Principles of circular economics
| | |
| --- | --- |
| Does the project use recycled materials? | |
| Does the project use recyclable materials? | |
| Are materials with a documented Environmental Product Declaration (EPD) promoted in the project? | |
| Are other sustainability certifications used for materials and elements? | |
Energy efficiency
| | |
| --- | --- |
| Energy performance class of the building according to the Energy Performance Certificate of the building | F |
| Is efficient energy management (measurement and regular analysis of consumption data) considered? | |
| Are renewable sources of energy used, e.g. solar system, photovoltaics? | |
Interconnection with surroundings
| | |
| --- | --- |
| Does the project enable the easy use of public transport? | |
| Does the project support the use of alternative modes of transport, e.g cycling, walking etc. ? | |
| Is there access to recreational natural areas, e.g. parks, in the immediate vicinity of the building? | |