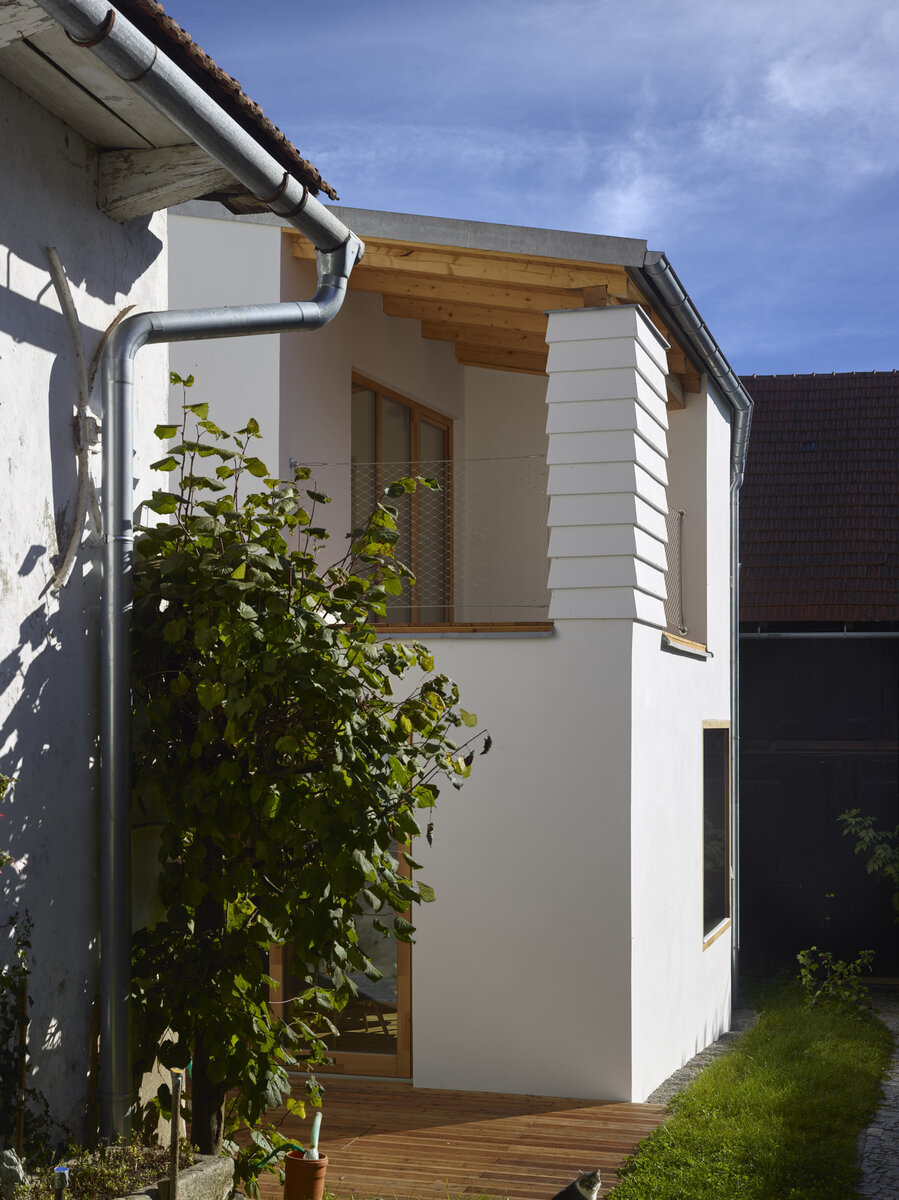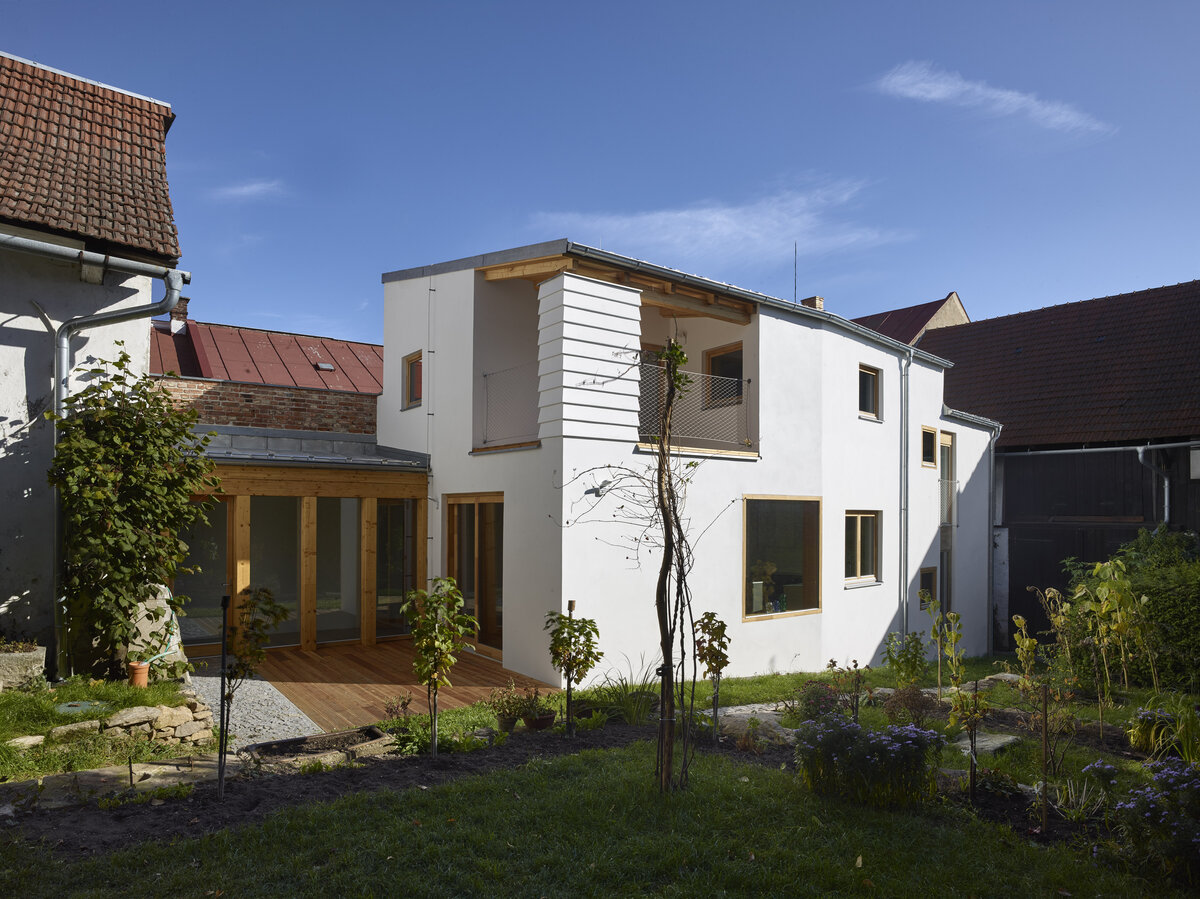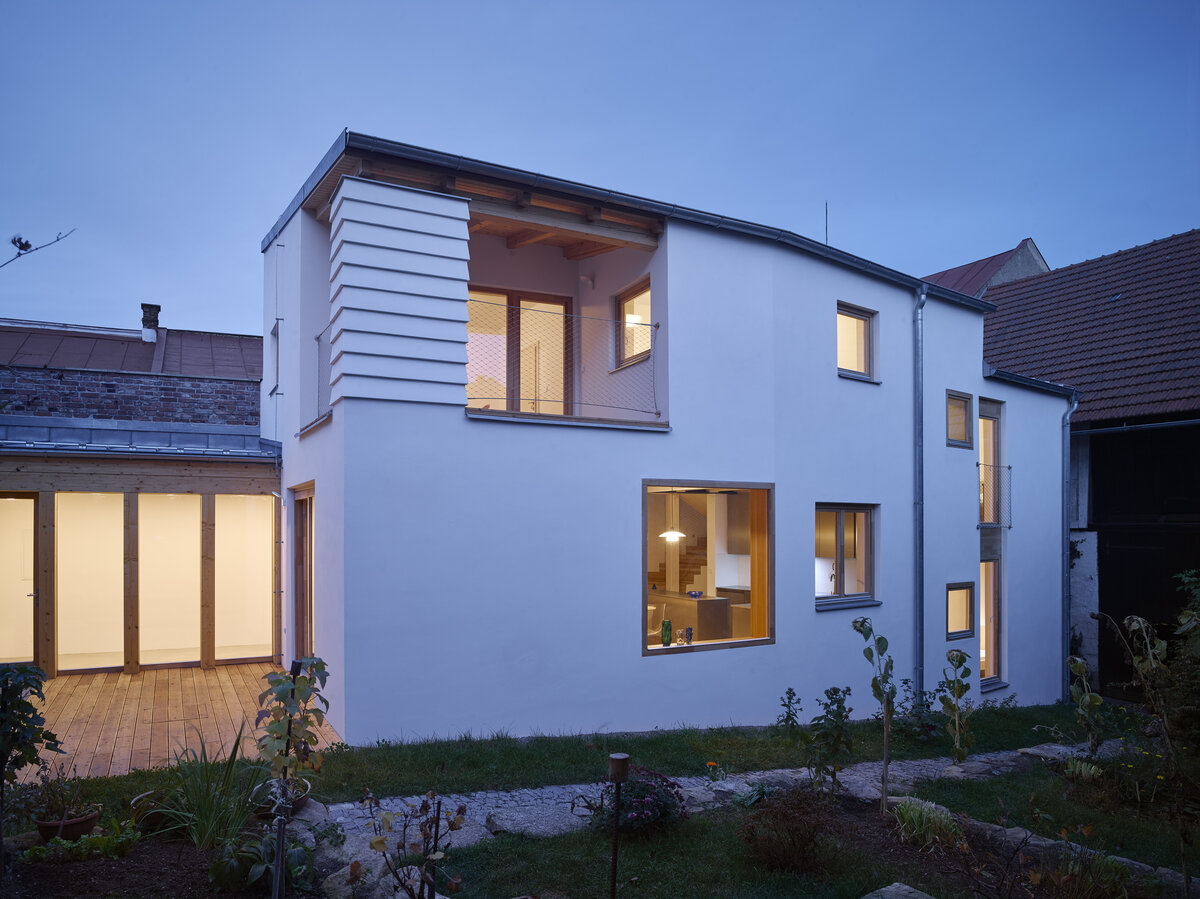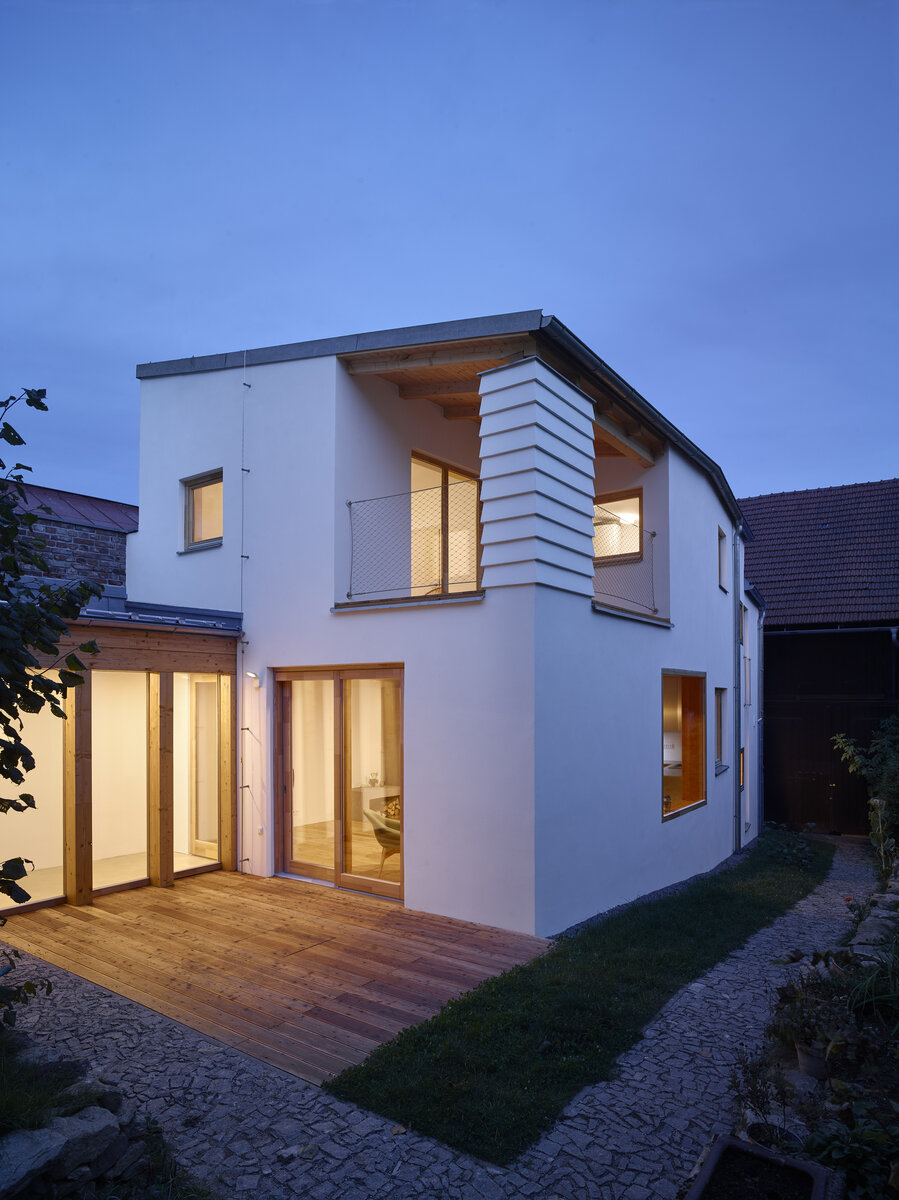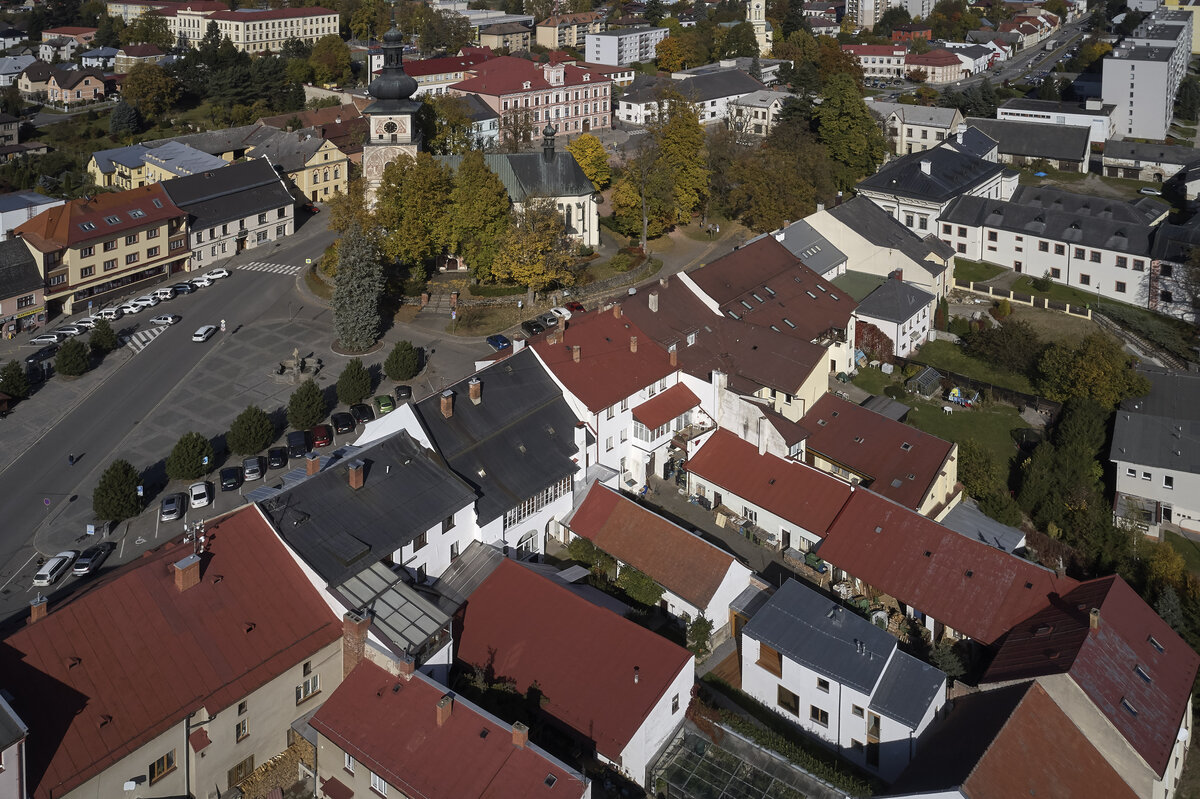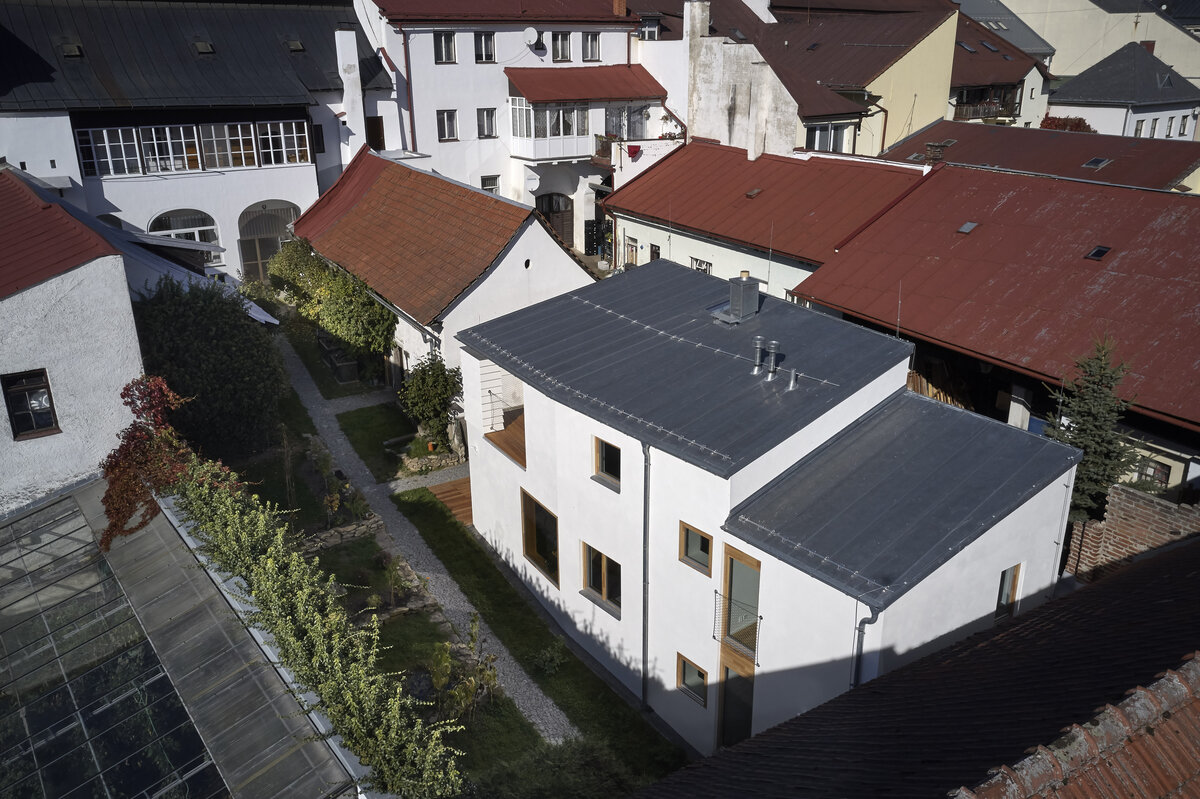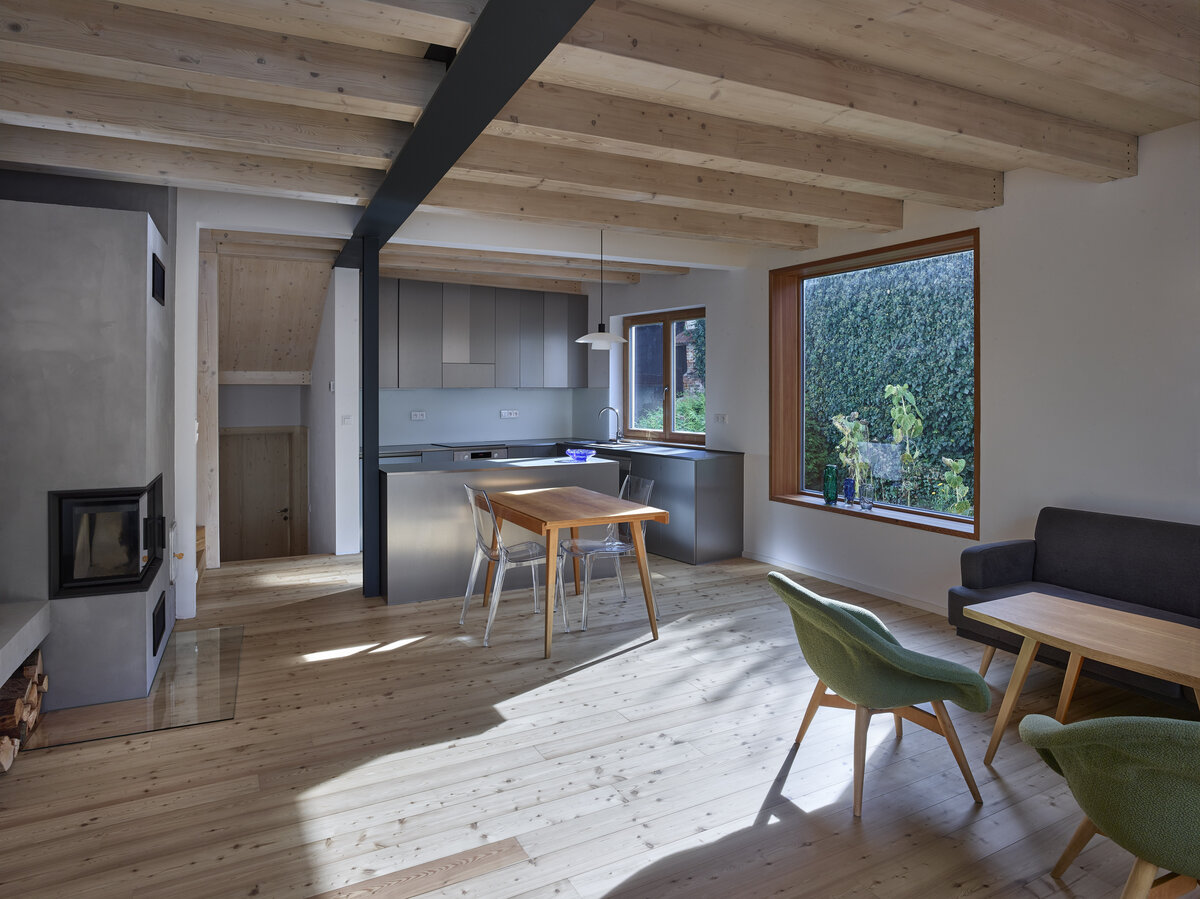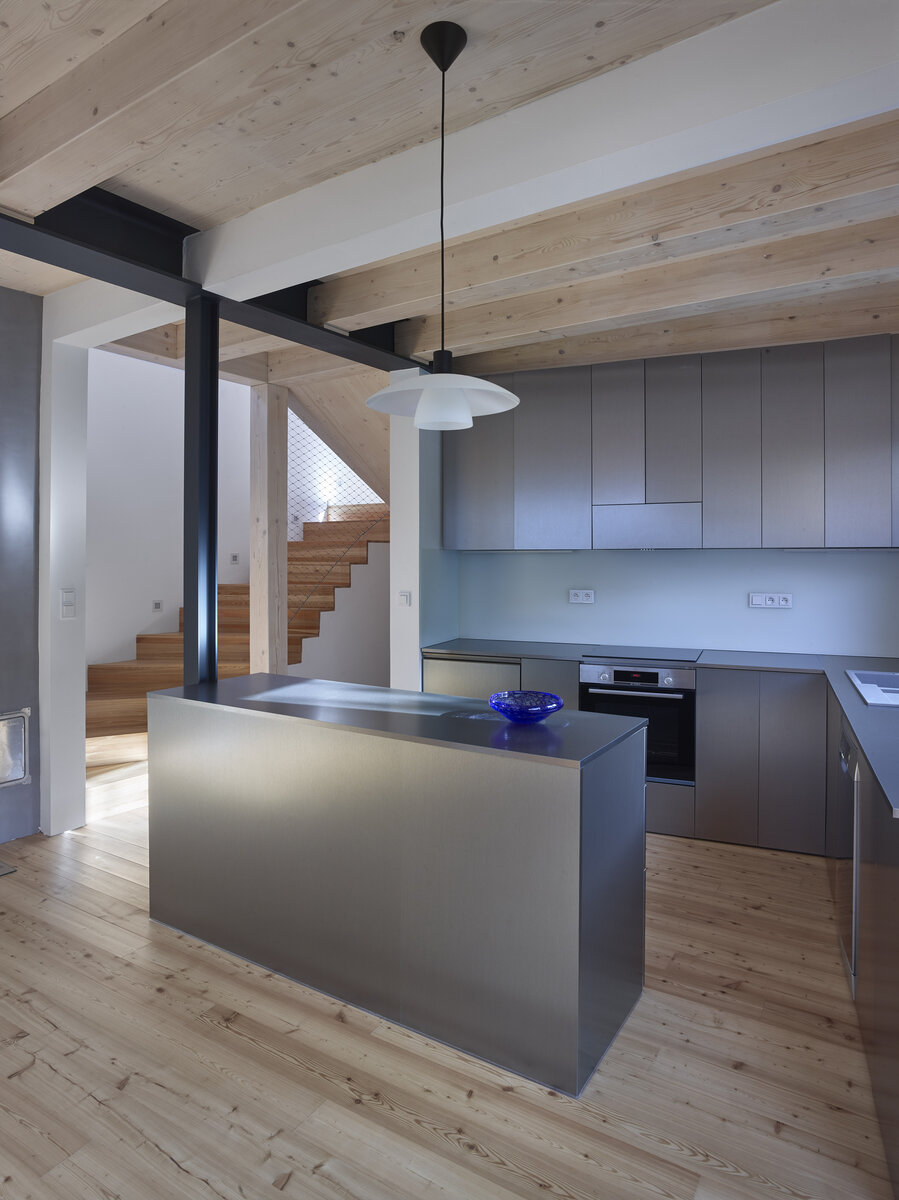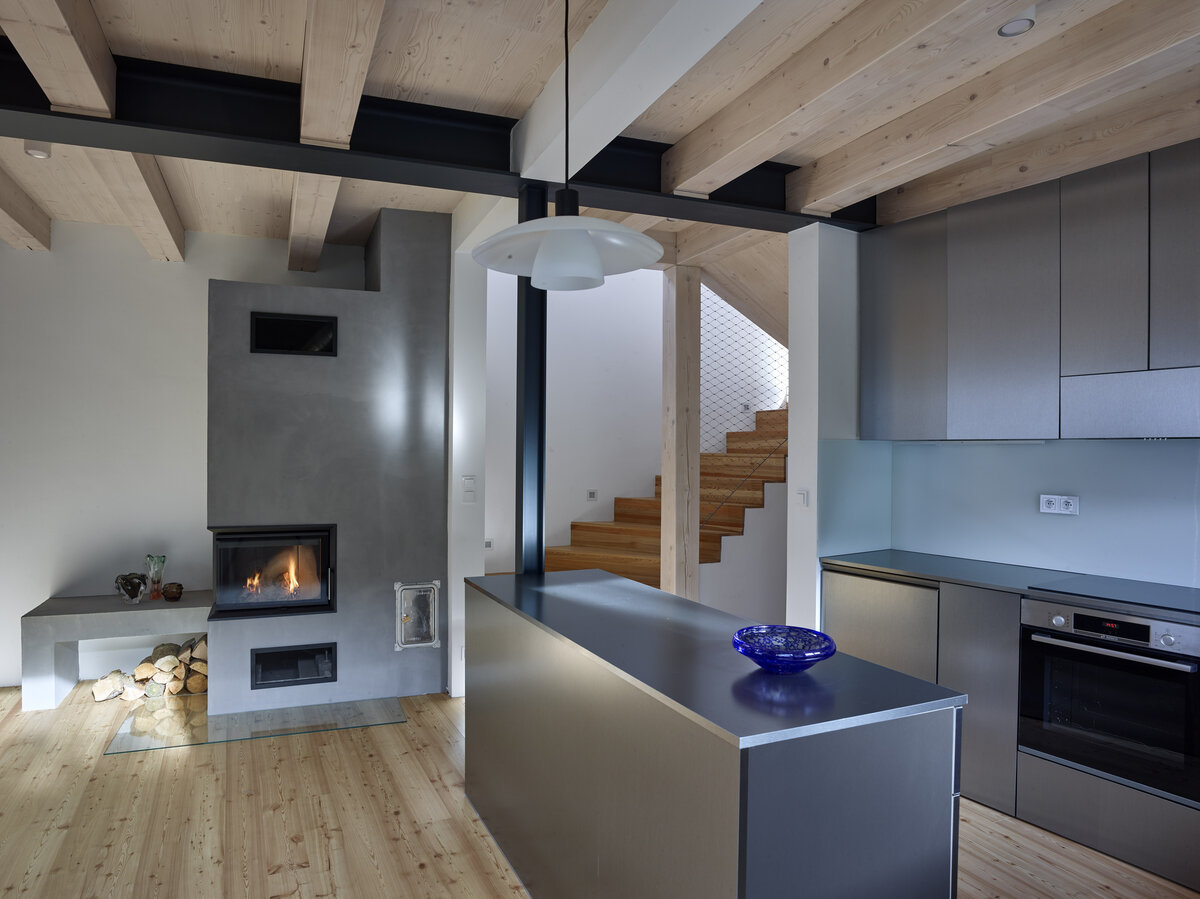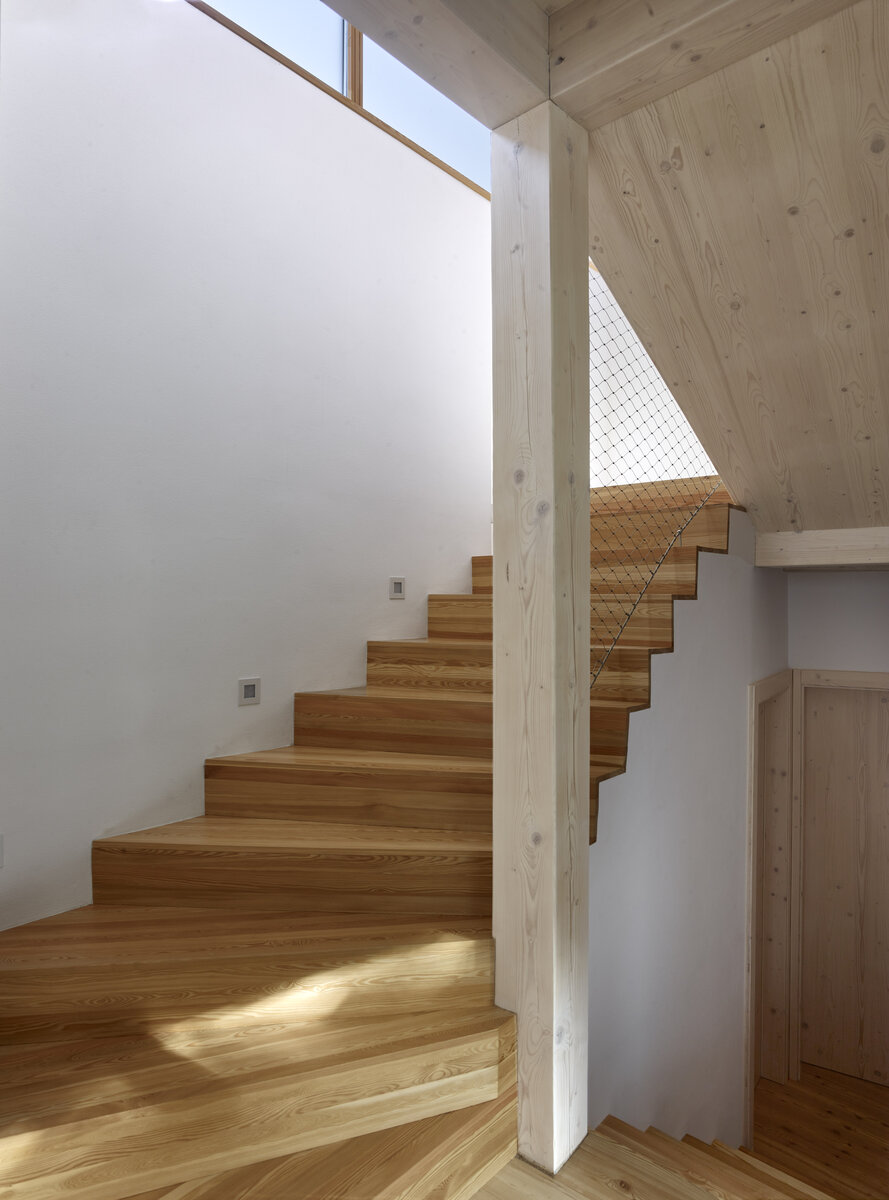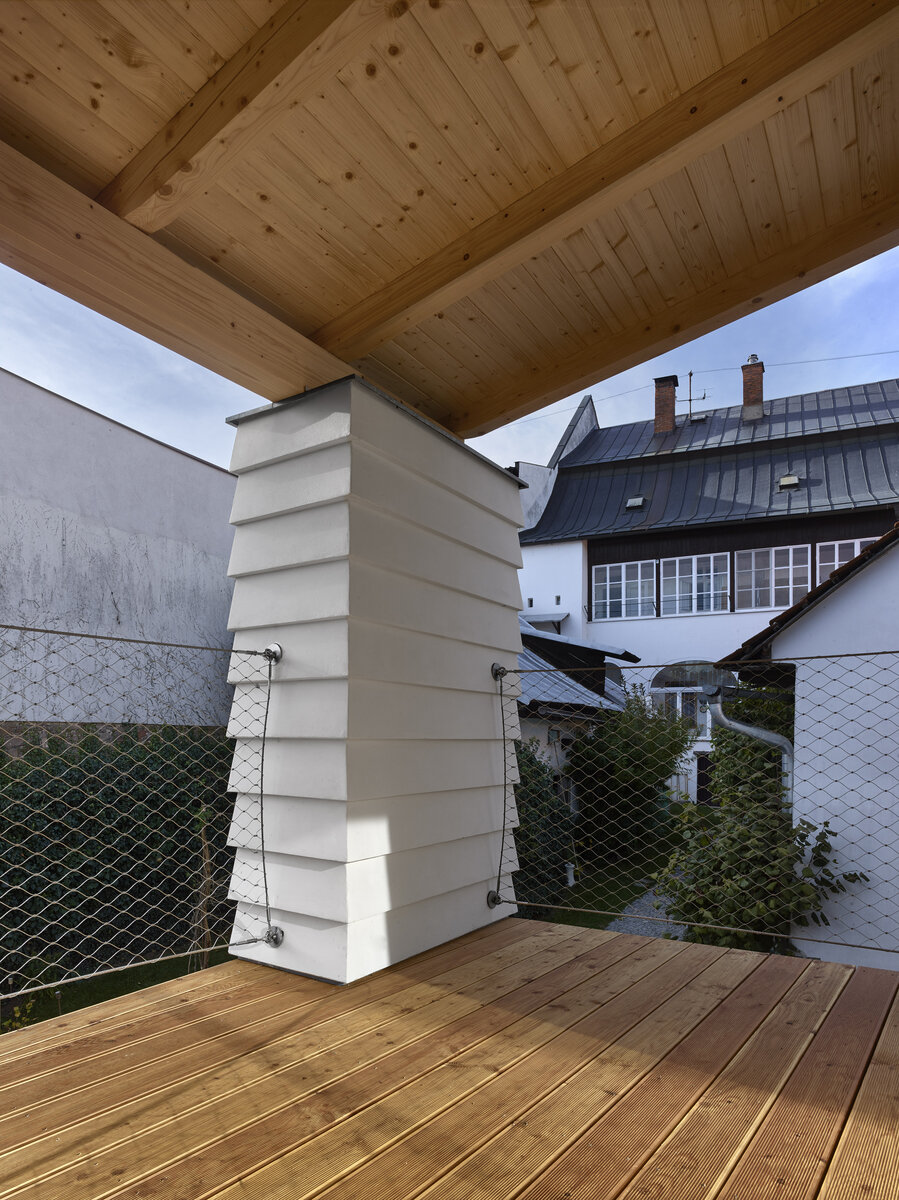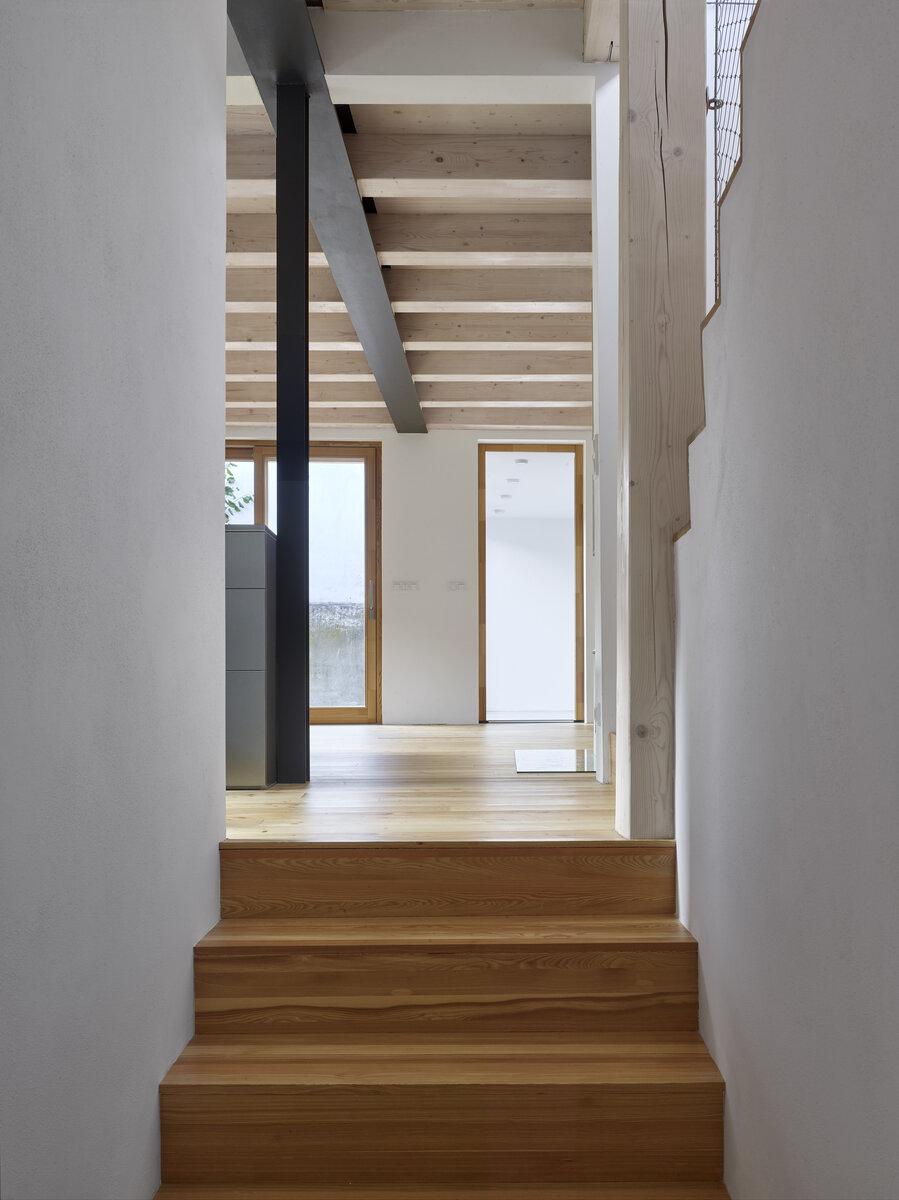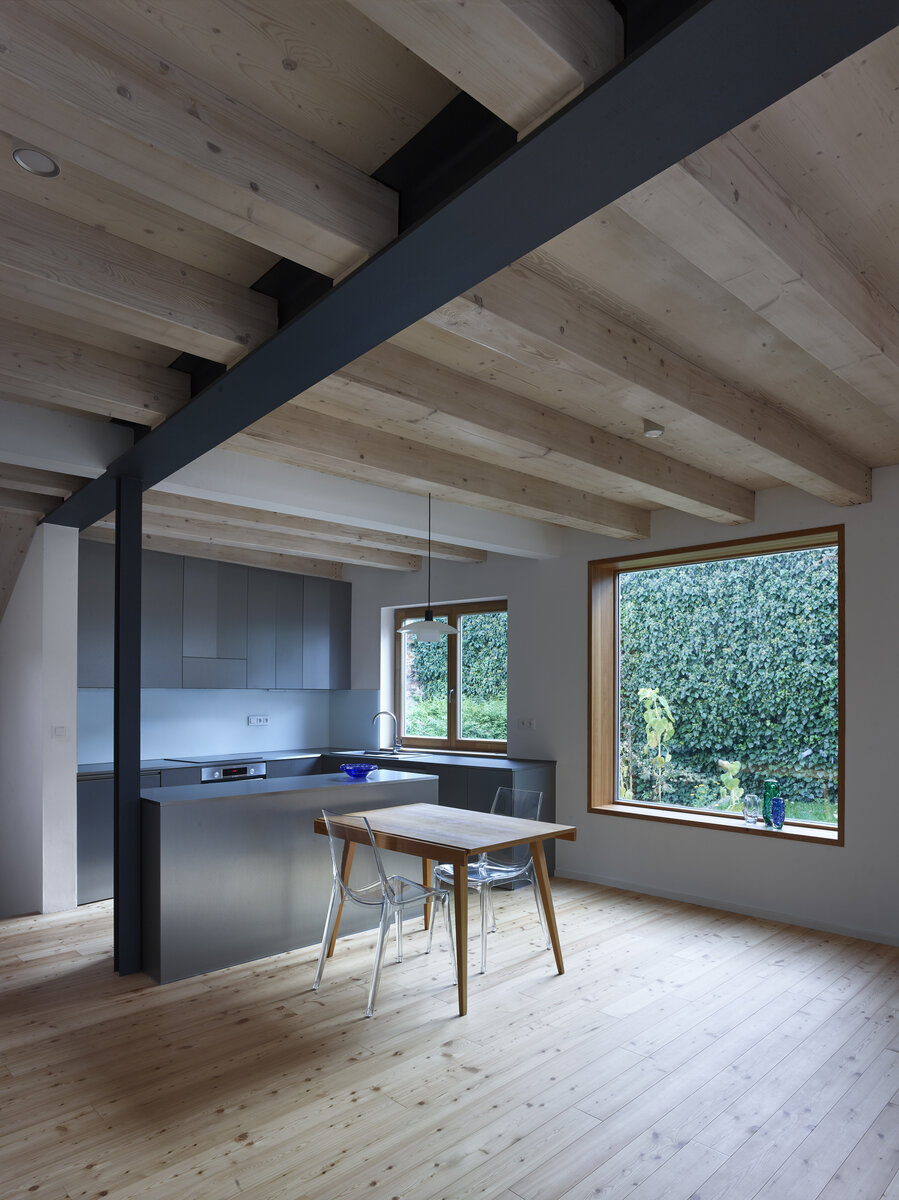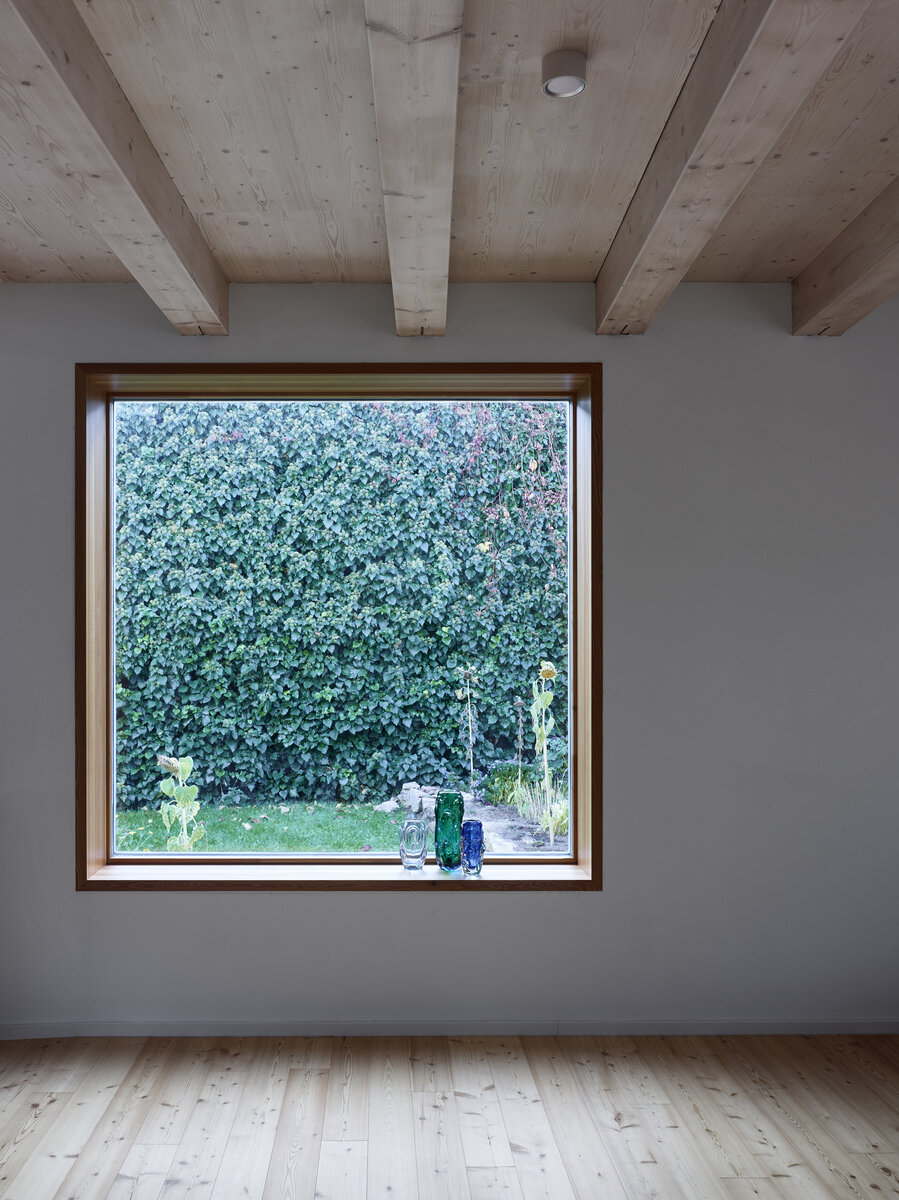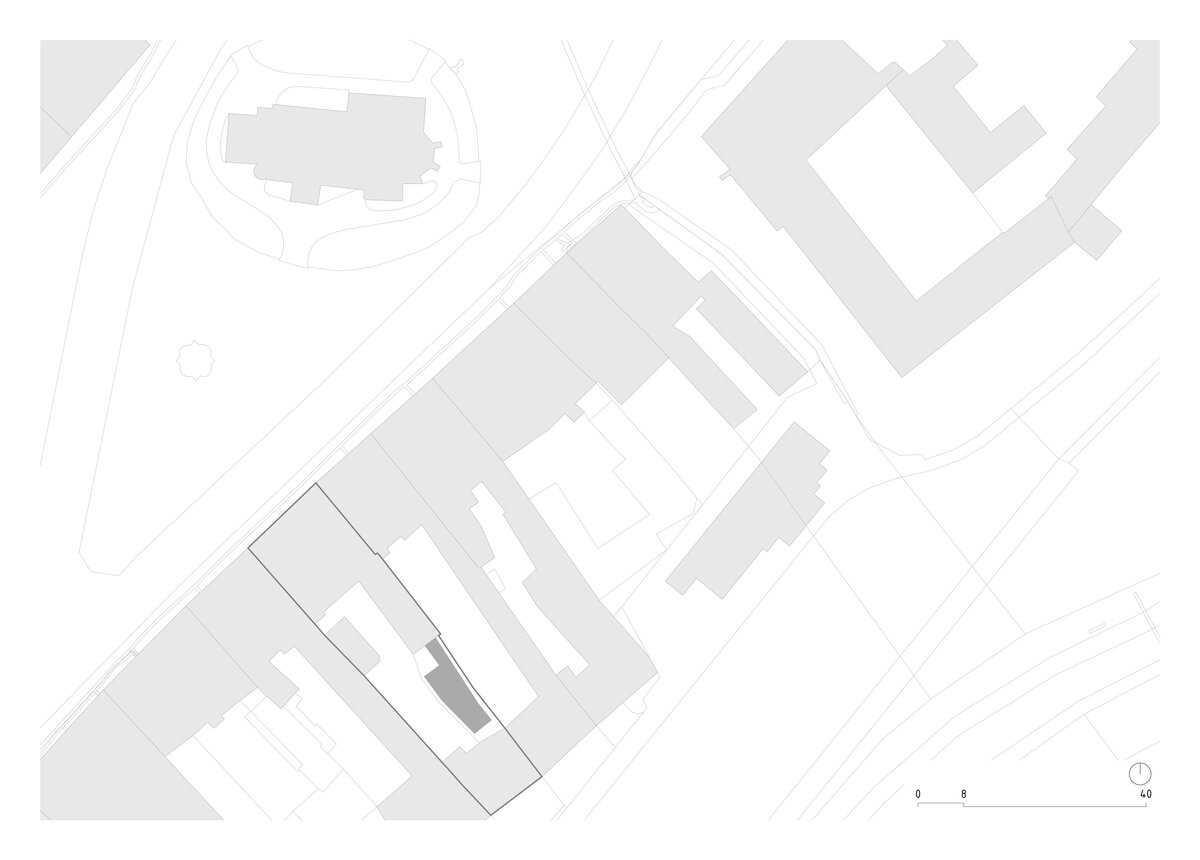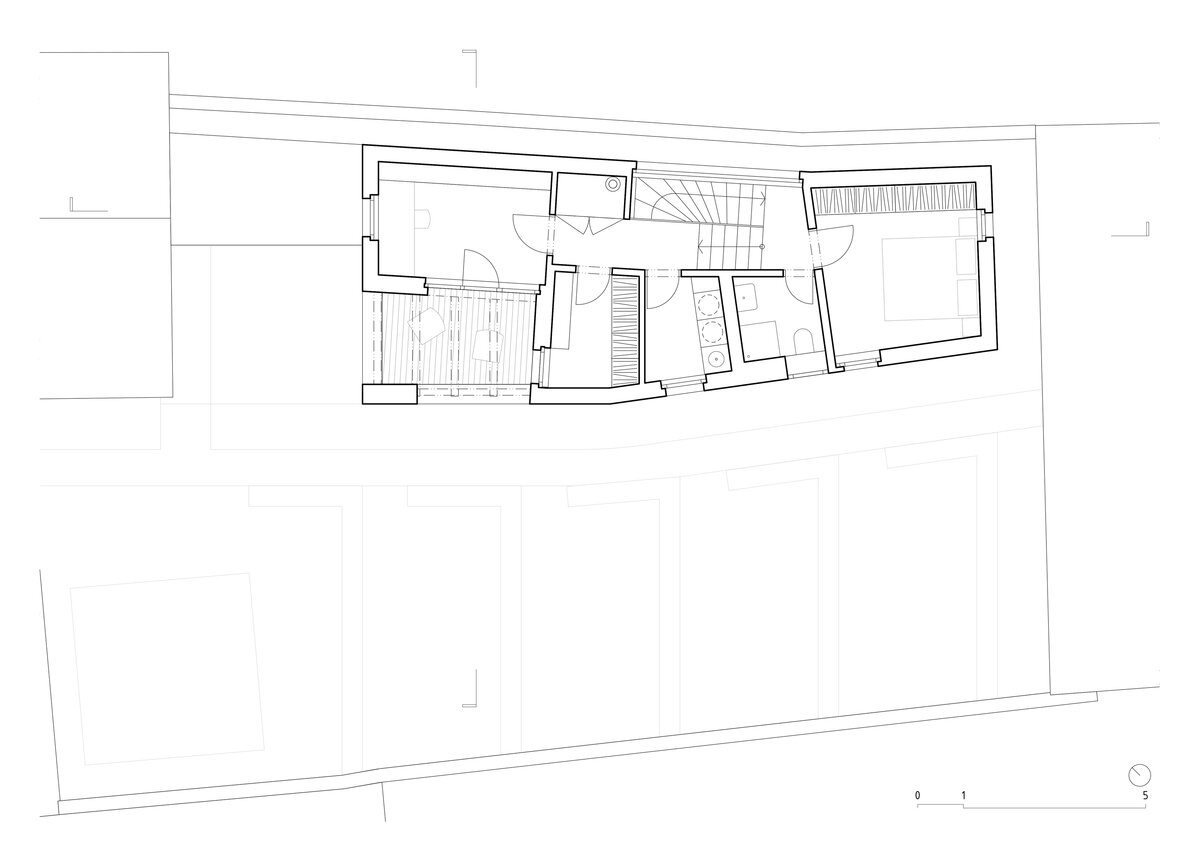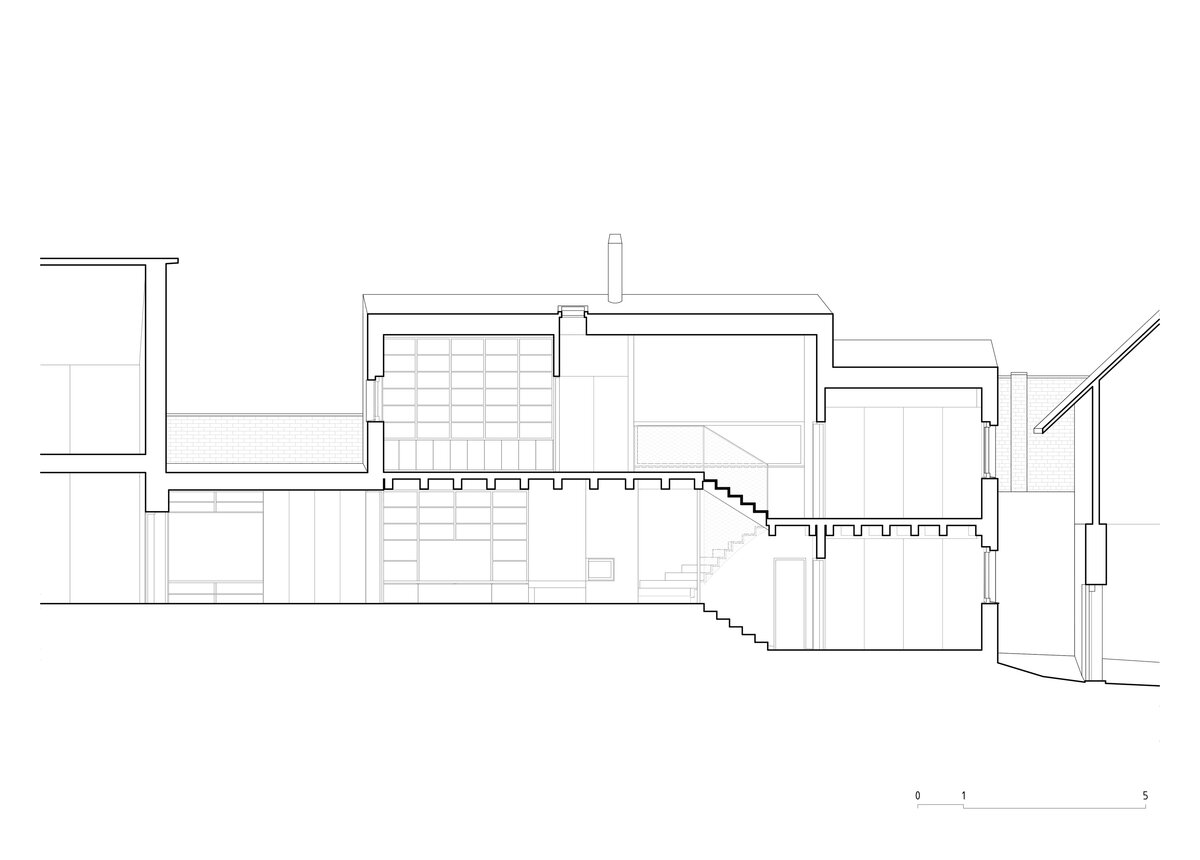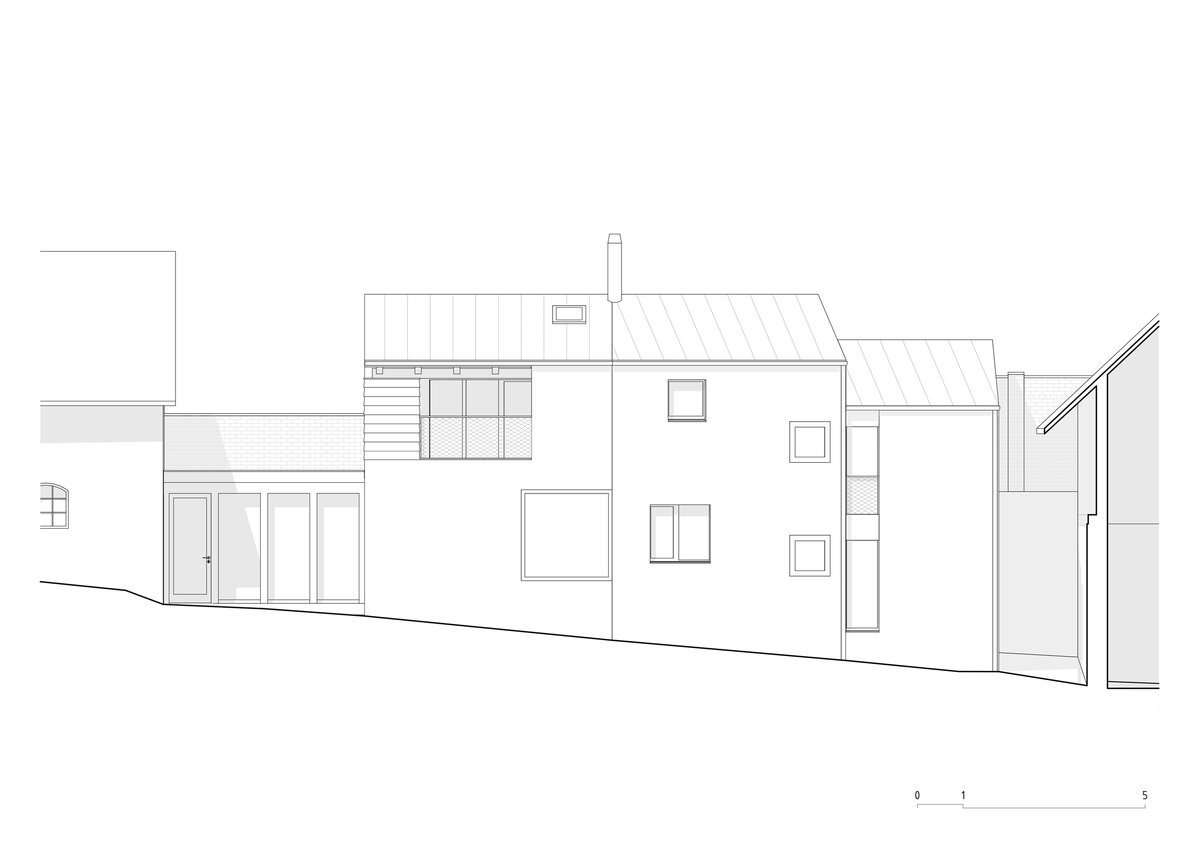 | | |
| --- | --- |
| Author | Ing. arch. Radek Fila, Ing. arch. Jan Pačka, Ing. arch. Igor Šimon / IGLOO ARCHITEKTI, s.r.o. |
| Studio | |
| Location | Vratislavovo náměstí 9, 592 31 Nové Město na Moravě |
| Investor | manželé Macháčkovi, Vratislavovo náměstí 9, 592 31 Nové Město na Moravě |
| Supplier | Vojtěch Solař - Solstav, Fryšava pod Žákovou horou 172, 592 04 |
| Date of project approval | August 2021 |
| Fotograf | |
The task was to design an extension of a family house in the inner courtyard of a historic town house in the center of Nové Město na Moravě.

It is a locality with the best preserved historical buildings in the city, with a narrow and in-depth subdivision. The plot is significantly sloping towards the southeast. Towards the square there is an original town house. In the yard, the original farm buildings located by the high walls separating the neighboring plots of land. The quality of the place is the preserved historical structure of the buildings with the original buildings and architectural details. Views of the surrounding houses, the church tower, the roofs and walls layering are also valuable.

The design is based on the geometry of the land, its orientation to the sides of the world and also the context of the development of courtyards in the area. Therefore, the location along the northeastern border wall in the "gap" between the existing building of the original barns and the barn on the southeastern side of the plot was chosen for the construction in a place that was already built up by farm buildings in the past. This installation of the house is also advantageous in terms of sunshine for living rooms and terraces. The construction respects the existing routes of movement in the courtyard, passages and entrances to existing buildings, respectively to the court.

The main architectural concept of the design is the symbiosis and emotional fusion of the new extension with the existing structure of the buildings, but with a contemporary, modern approach and architectural details, not copying historical forms.

The basic material solution of the design is based on traditional and locally used materials - wood, steel, smooth, gray-white plaster, stone, glass. Due to the more pronounced slope of the terrain in the yard, the extension is divided into several height levels, which allows to reduce and divide the mass of the house. By this principle, the house in the inner courtyard is perceived to be smaller in volume.

It is a composition of mainly square windows with different positions in the lining so that the diversity supports the impression of stratification and shape and design diversity of local courtyard buildings. The glazed areas in the interior look like vivid images, changing according to the seasons and lighting conditions. At the same time, they bring an important light standard and valuable exterior views to the interior.
The house is designed as a brick wall structure with load-bearing perimeter masonry, based on foundation strips. The masonry is made of sand-lime bricks with external insulation. The ceilings above the ground floor are wooden beams with a flap, complemented by an auxiliary steel structure. The roof structure is wooden. The roofing is folded titanium-zinc sheet.

Materials:
sand-lime blocks – masonry
KVH prisms - ceiling construction
steel HEB profiles - column, ceiling construction
cement screed - floors / walls
larch wood - floors / windows
stainless steel nets – railings
titanium zinc - roofing
Green building
Environmental certification
| | |
| --- | --- |
| Type and level of certificate | - |
Water management
| | |
| --- | --- |
| Is rainwater used for irrigation? | |
| Is rainwater used for other purposes, e.g. toilet flushing ? | |
| Does the building have a green roof / facade ? | |
| Is reclaimed waste water used, e.g. from showers and sinks ? | |
The quality of the indoor environment
| | |
| --- | --- |
| Is clean air supply automated ? | |
| Is comfortable temperature during summer and winter automated? | |
| Is natural lighting guaranteed in all living areas? | |
| Is artificial lighting automated? | |
| Is acoustic comfort, specifically reverberation time, guaranteed? | |
| Does the layout solution include zoning and ergonomics elements? | |
Principles of circular economics
| | |
| --- | --- |
| Does the project use recycled materials? | |
| Does the project use recyclable materials? | |
| Are materials with a documented Environmental Product Declaration (EPD) promoted in the project? | |
| Are other sustainability certifications used for materials and elements? | |
Energy efficiency
| | |
| --- | --- |
| Energy performance class of the building according to the Energy Performance Certificate of the building | B |
| Is efficient energy management (measurement and regular analysis of consumption data) considered? | |
| Are renewable sources of energy used, e.g. solar system, photovoltaics? | |
Interconnection with surroundings
| | |
| --- | --- |
| Does the project enable the easy use of public transport? | |
| Does the project support the use of alternative modes of transport, e.g cycling, walking etc. ? | |
| Is there access to recreational natural areas, e.g. parks, in the immediate vicinity of the building? | |