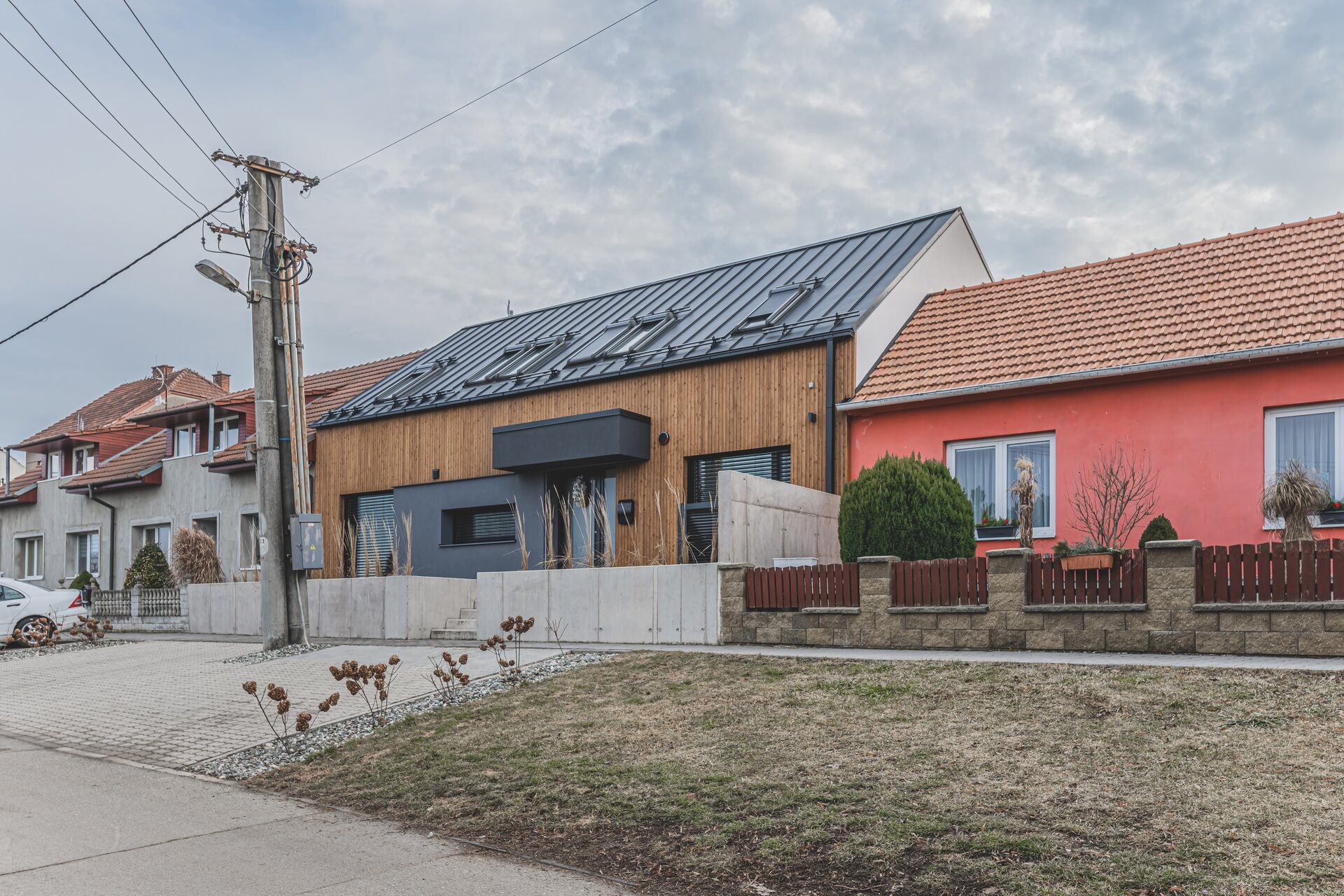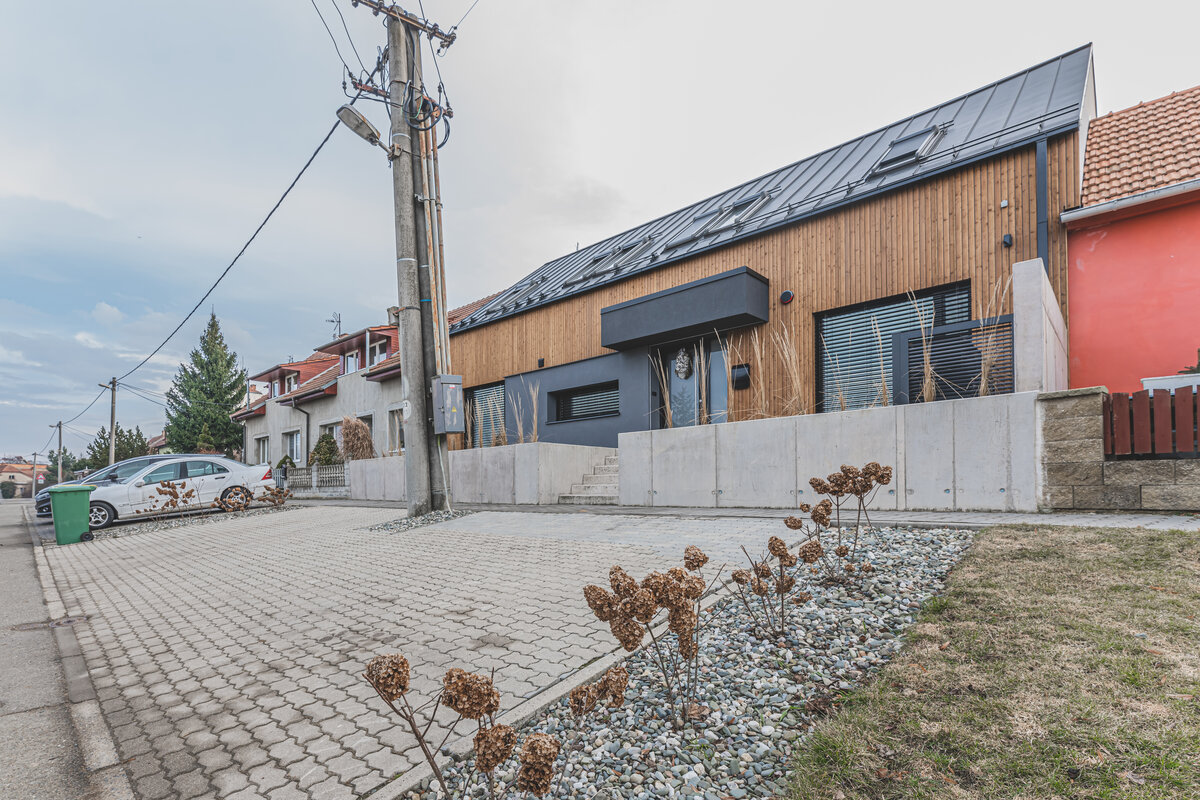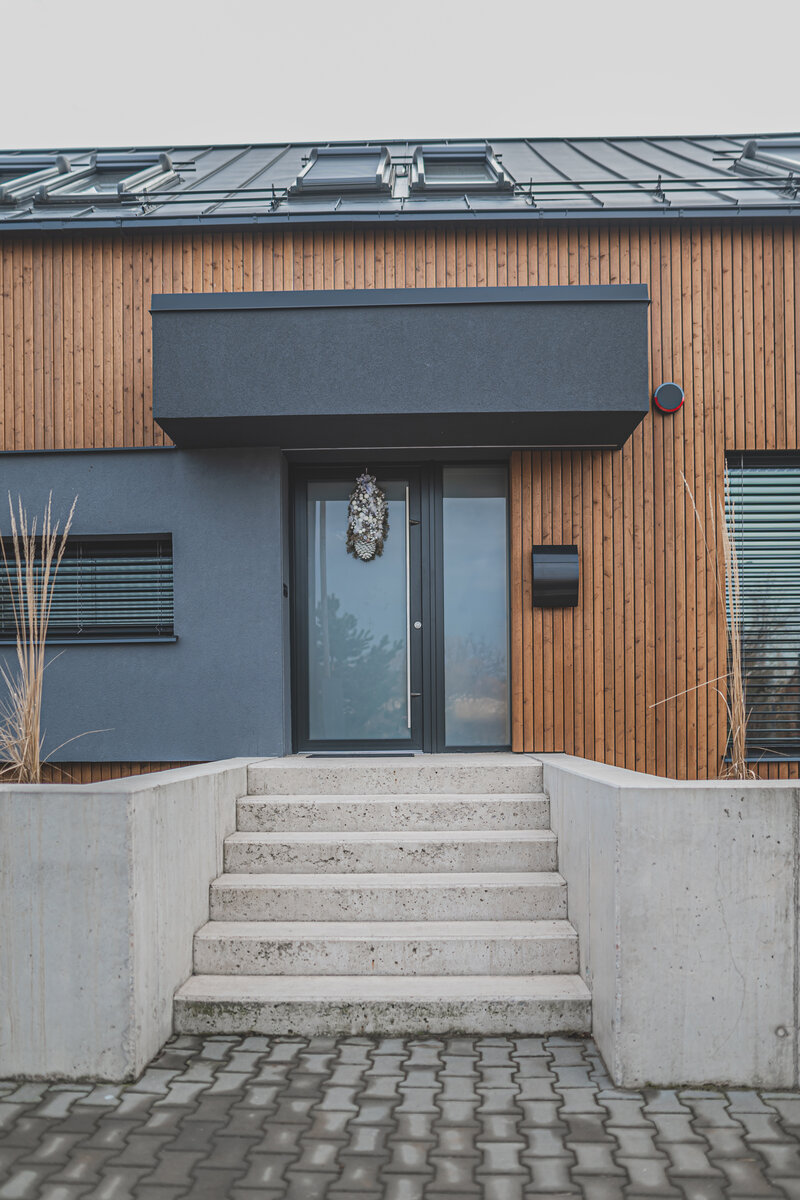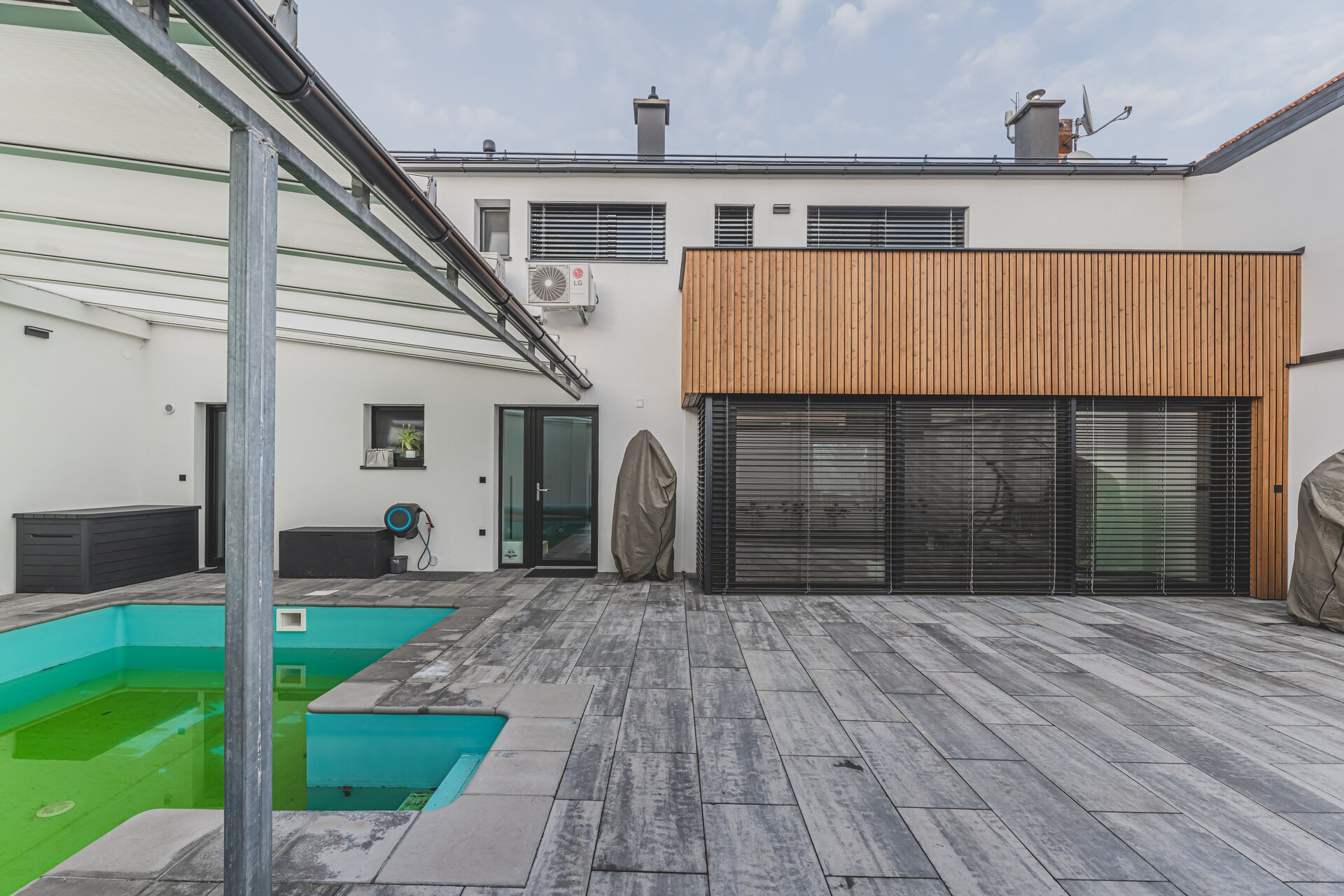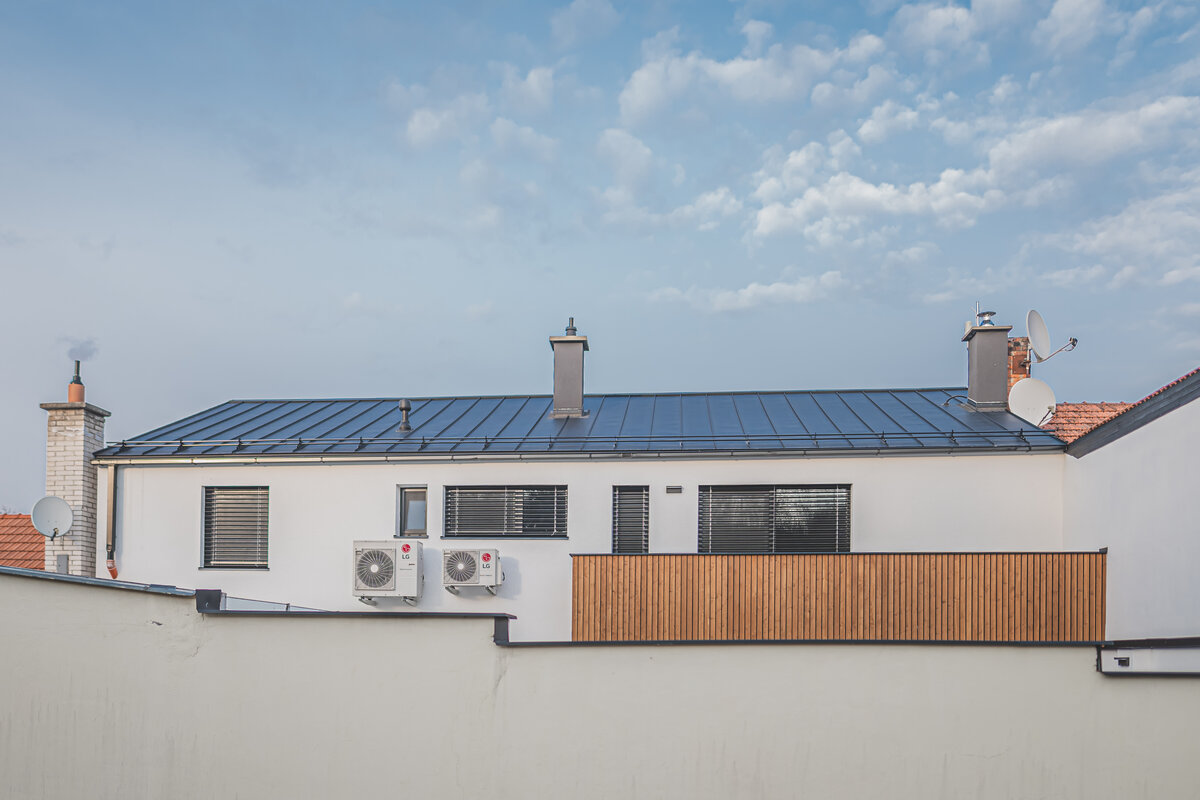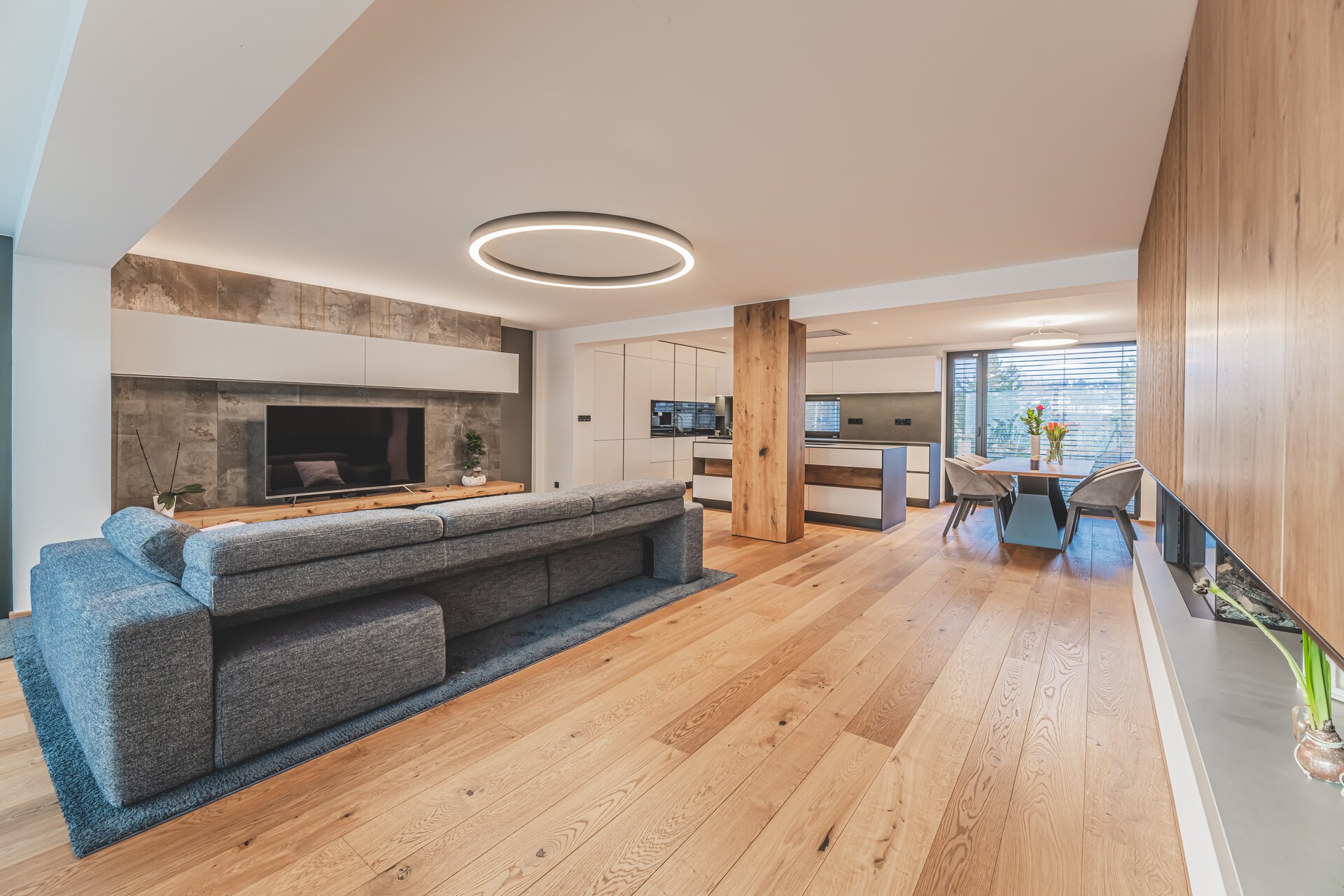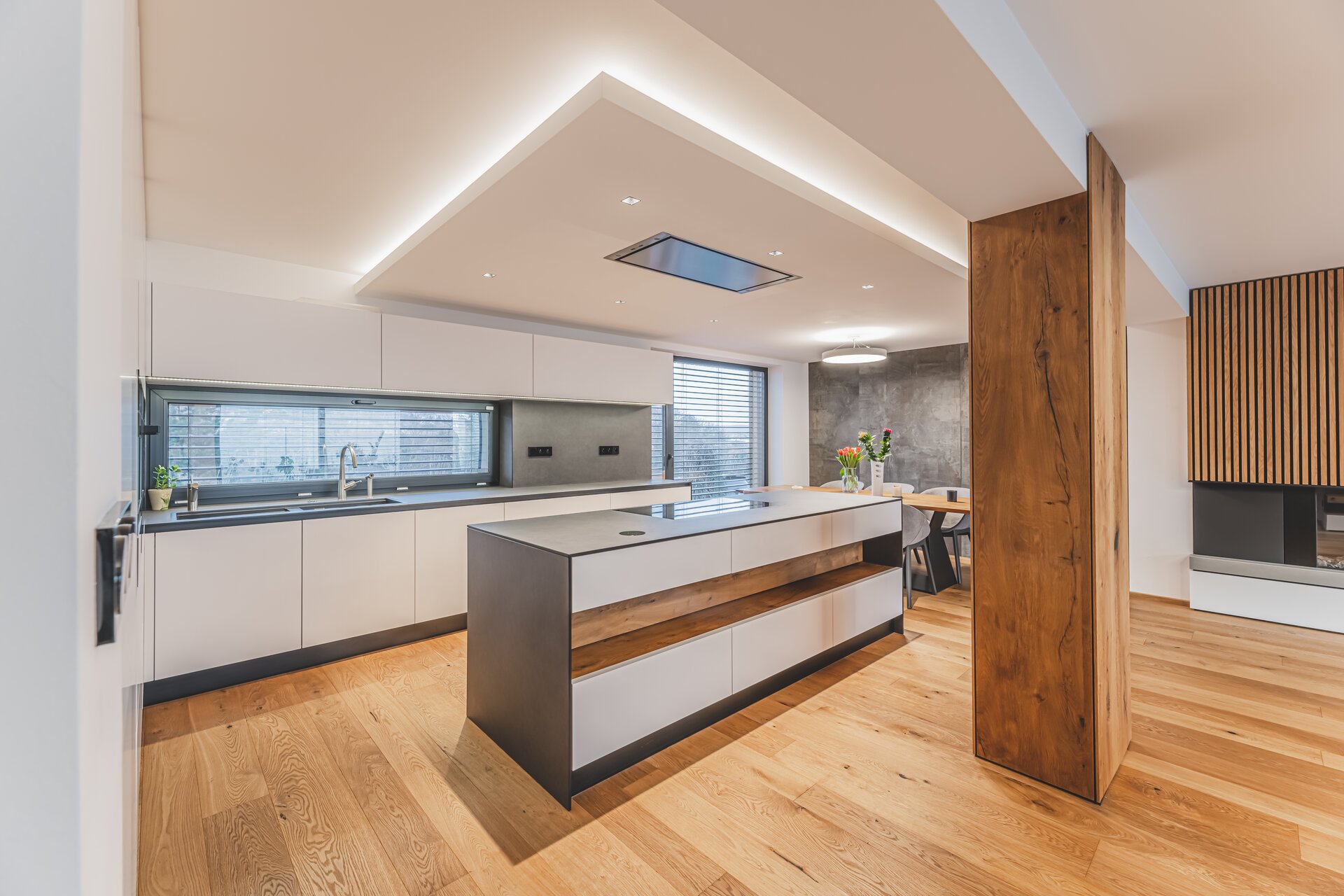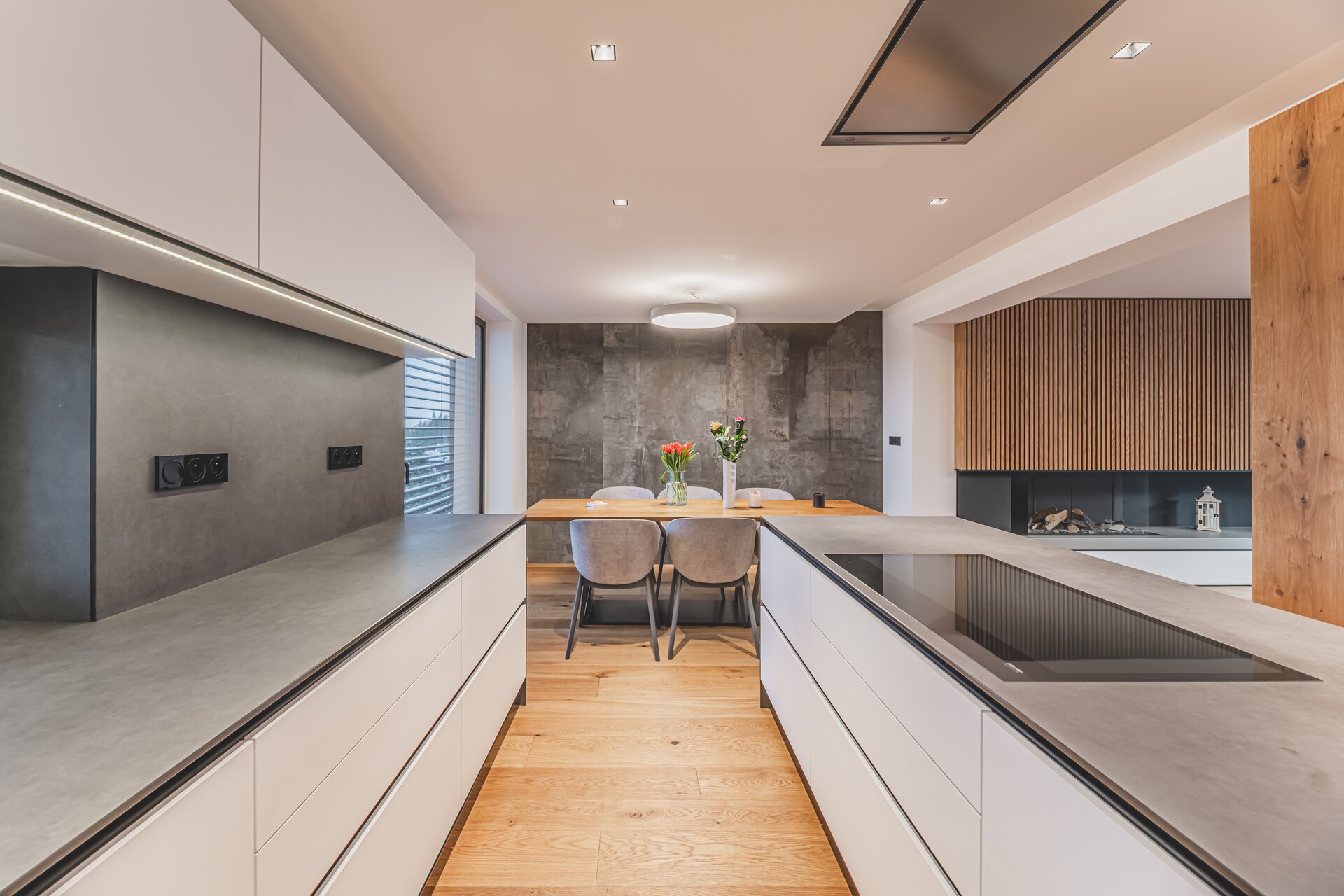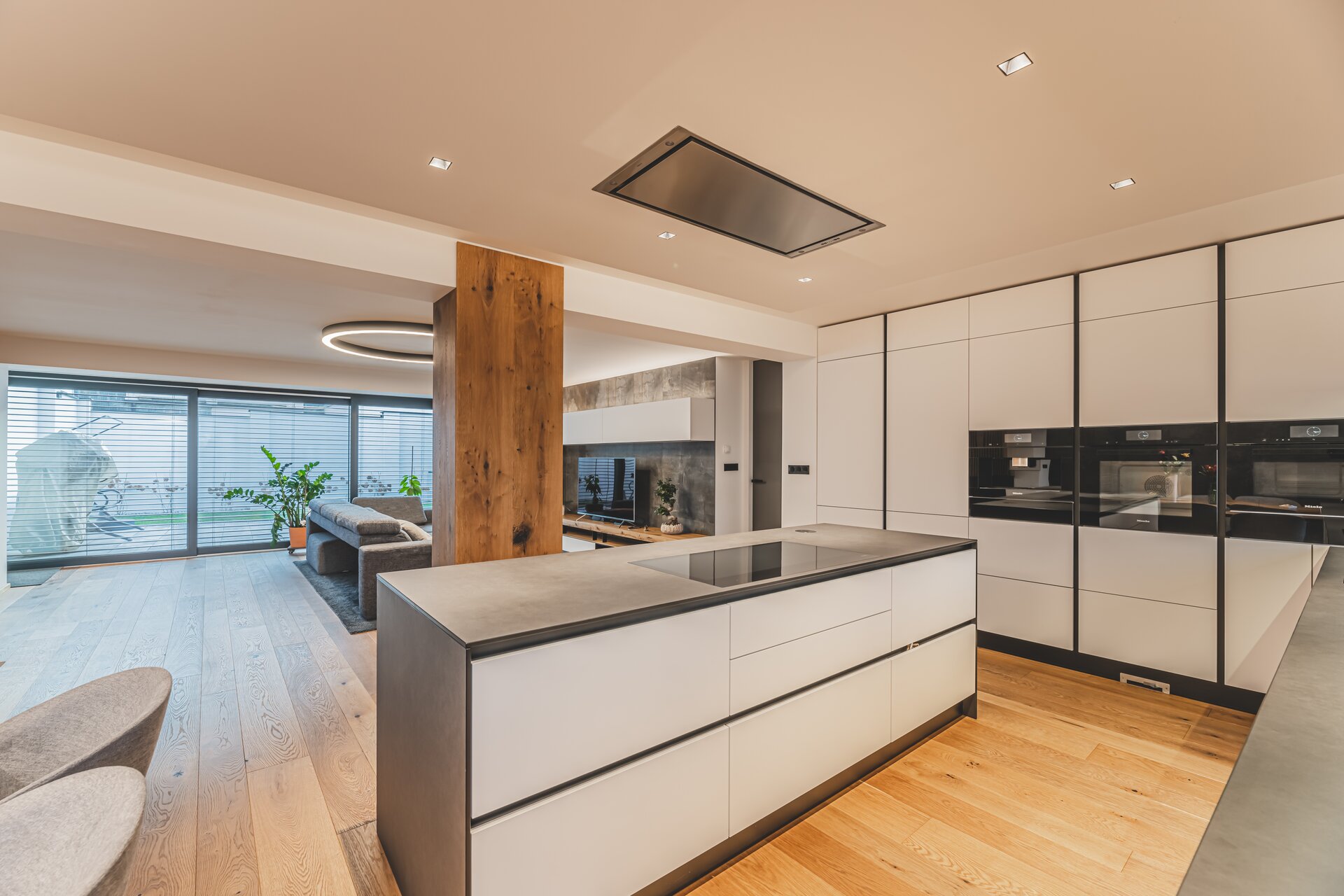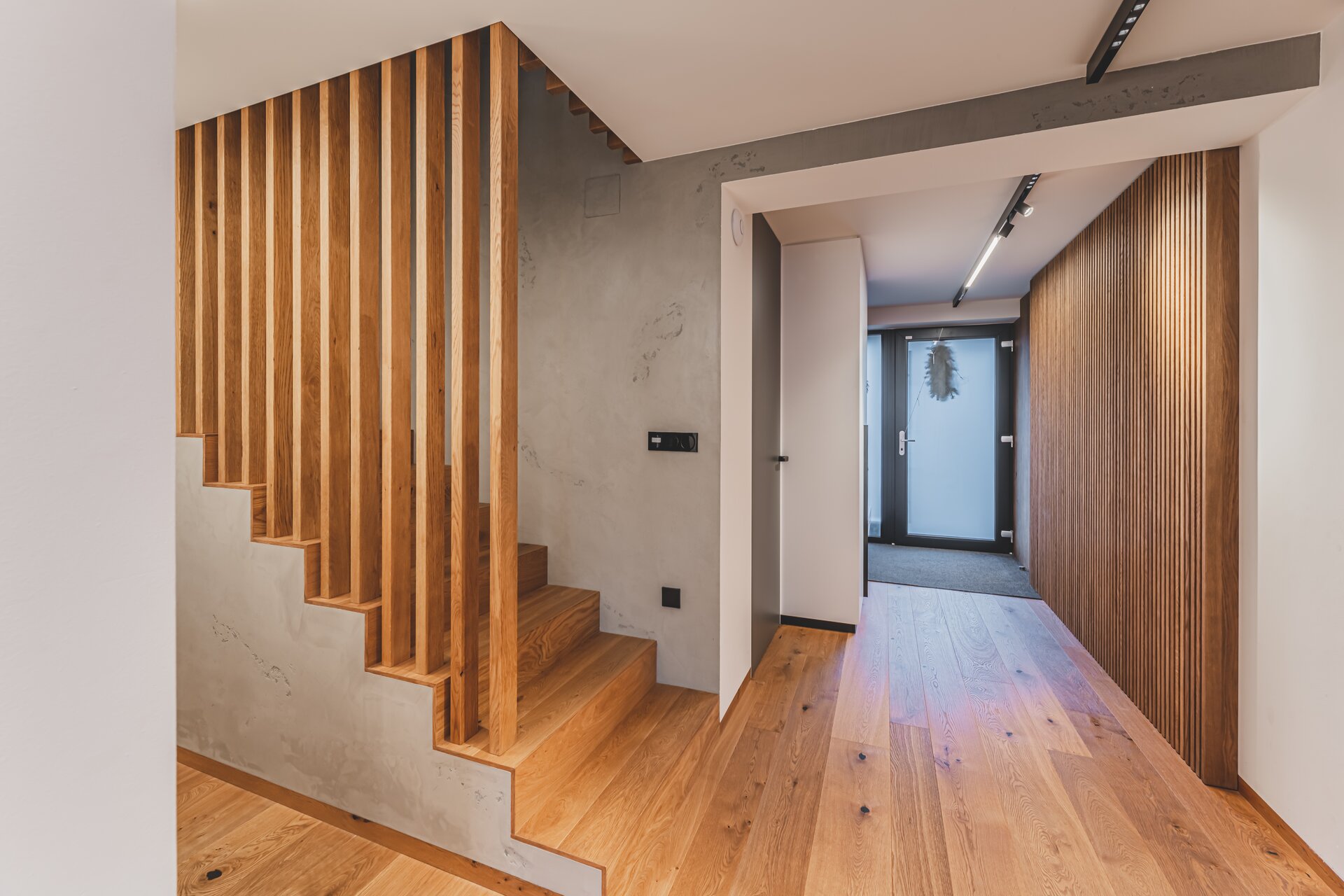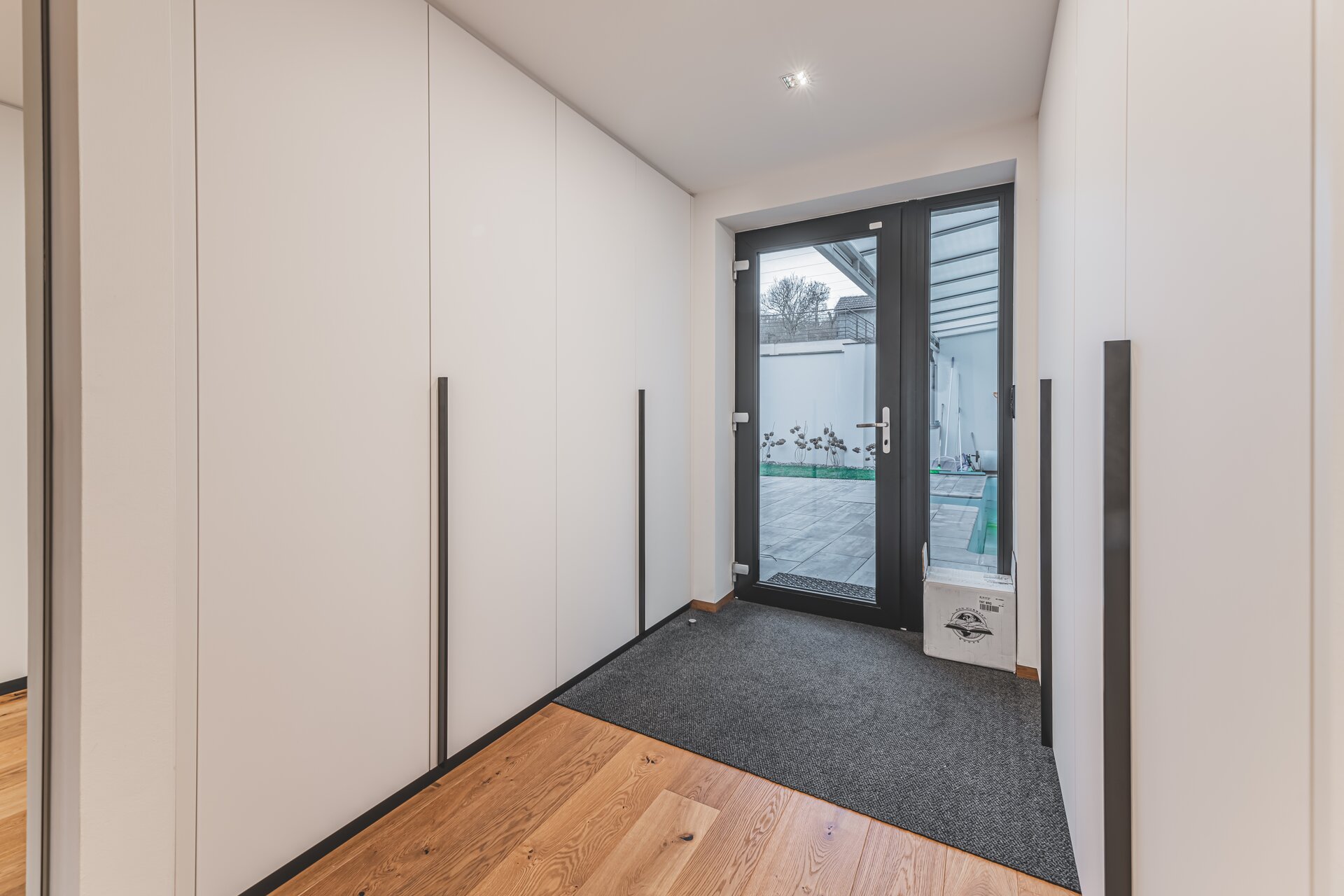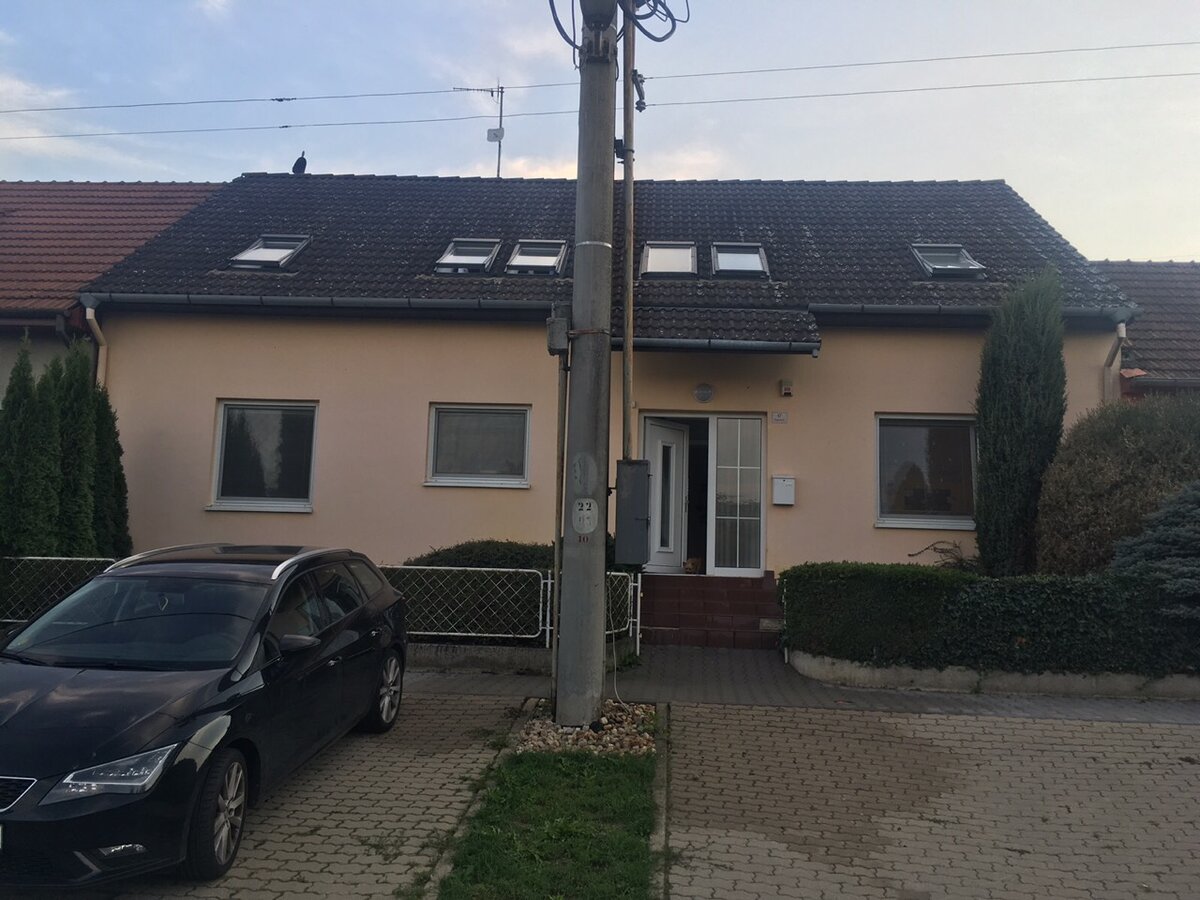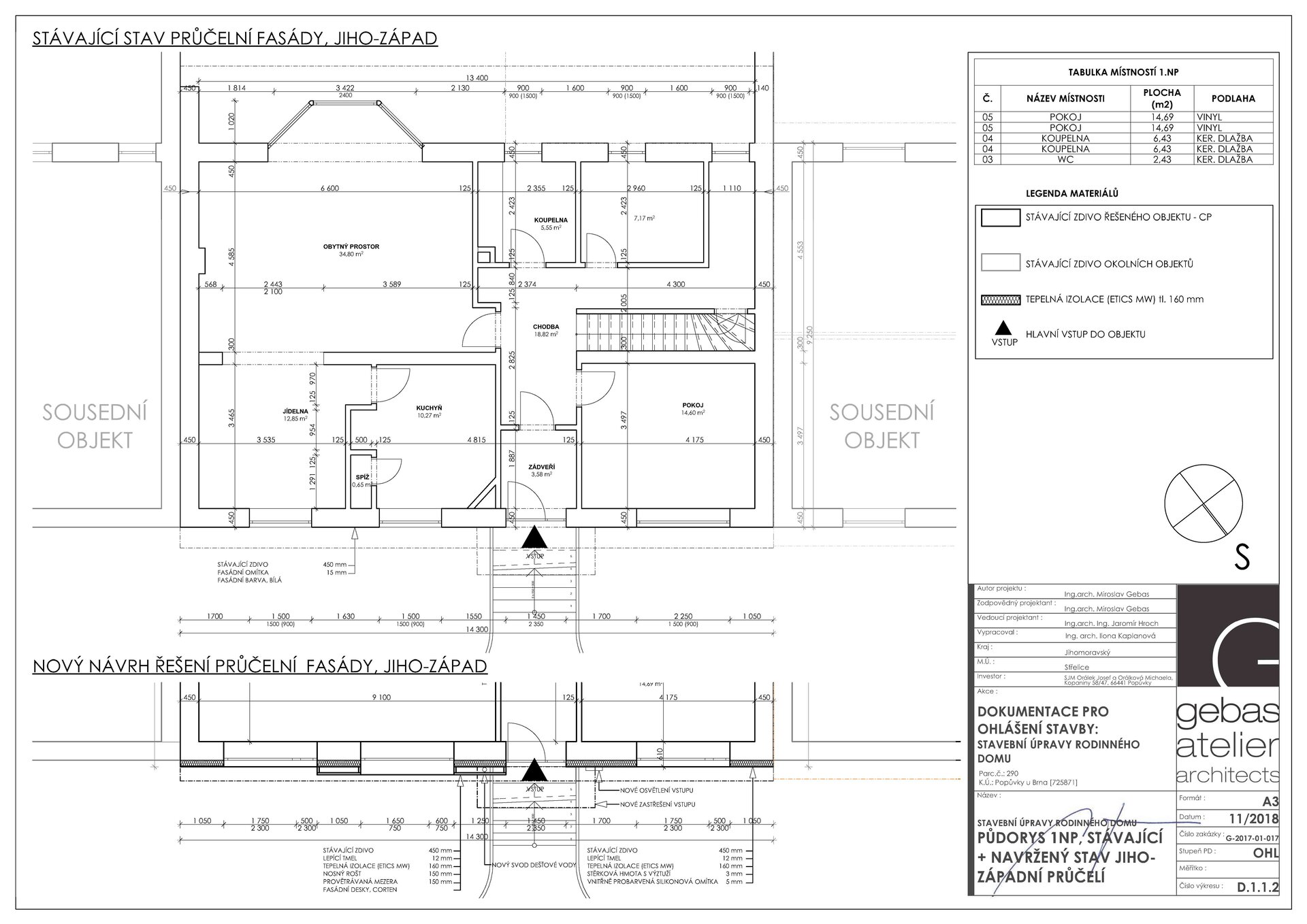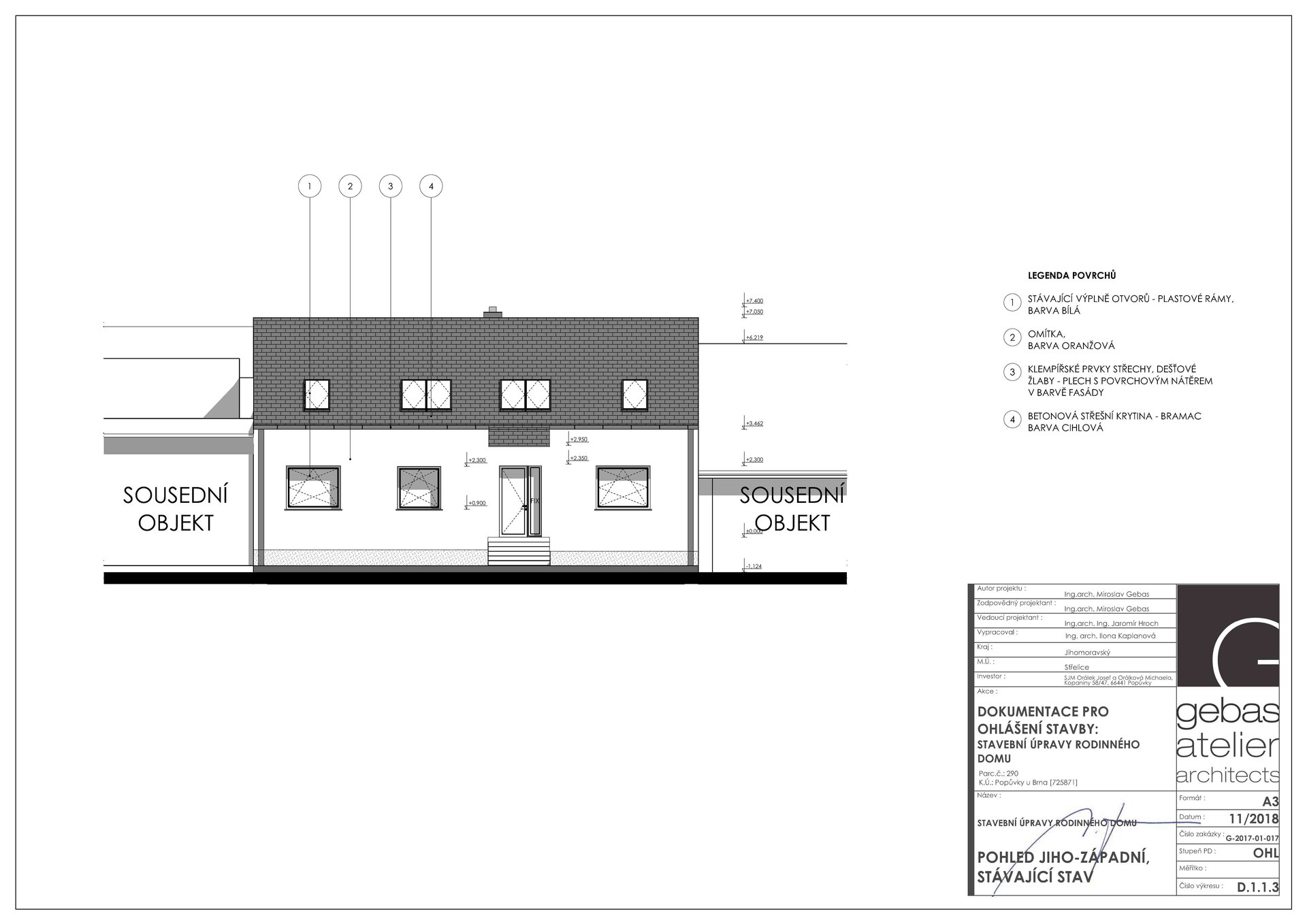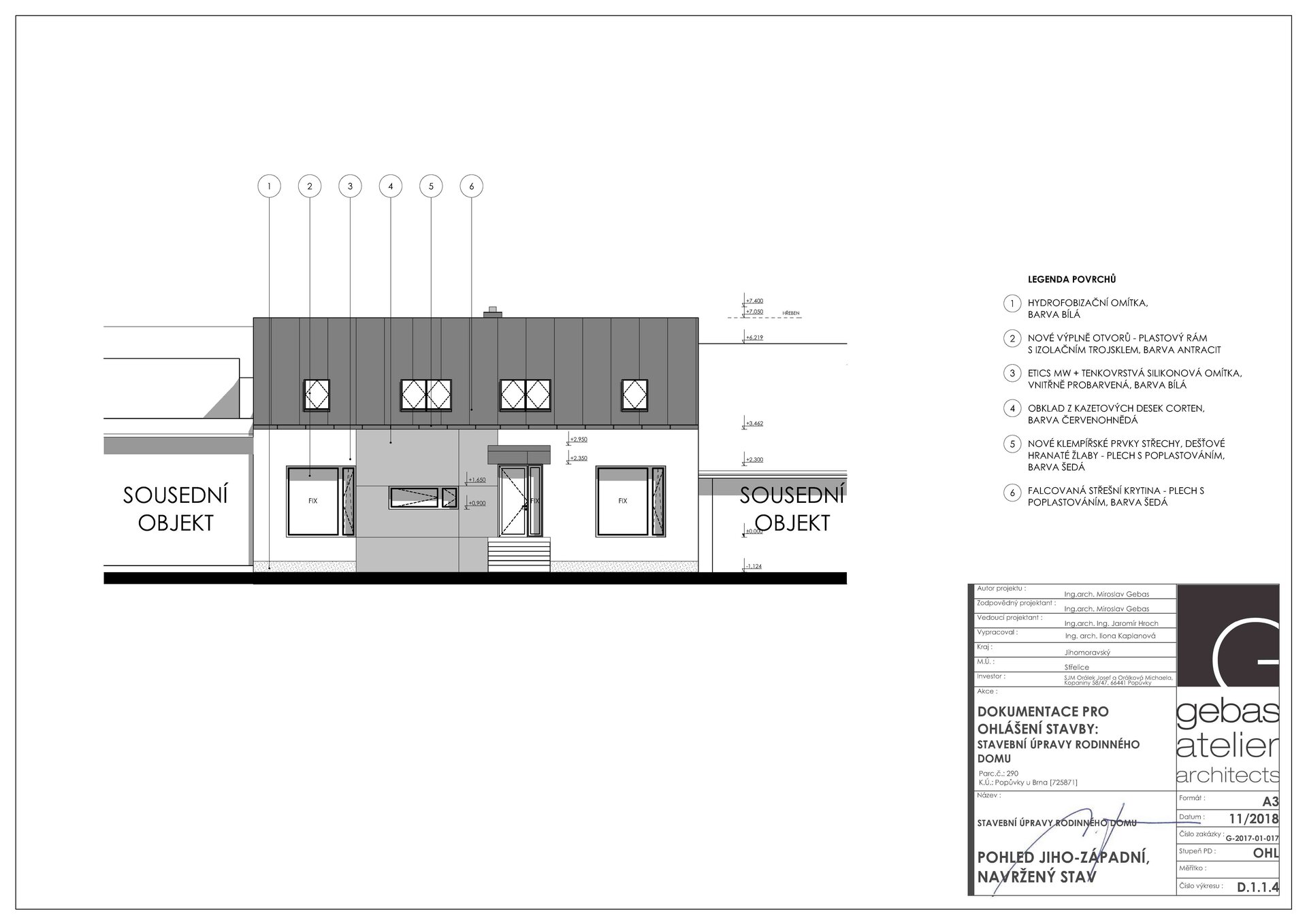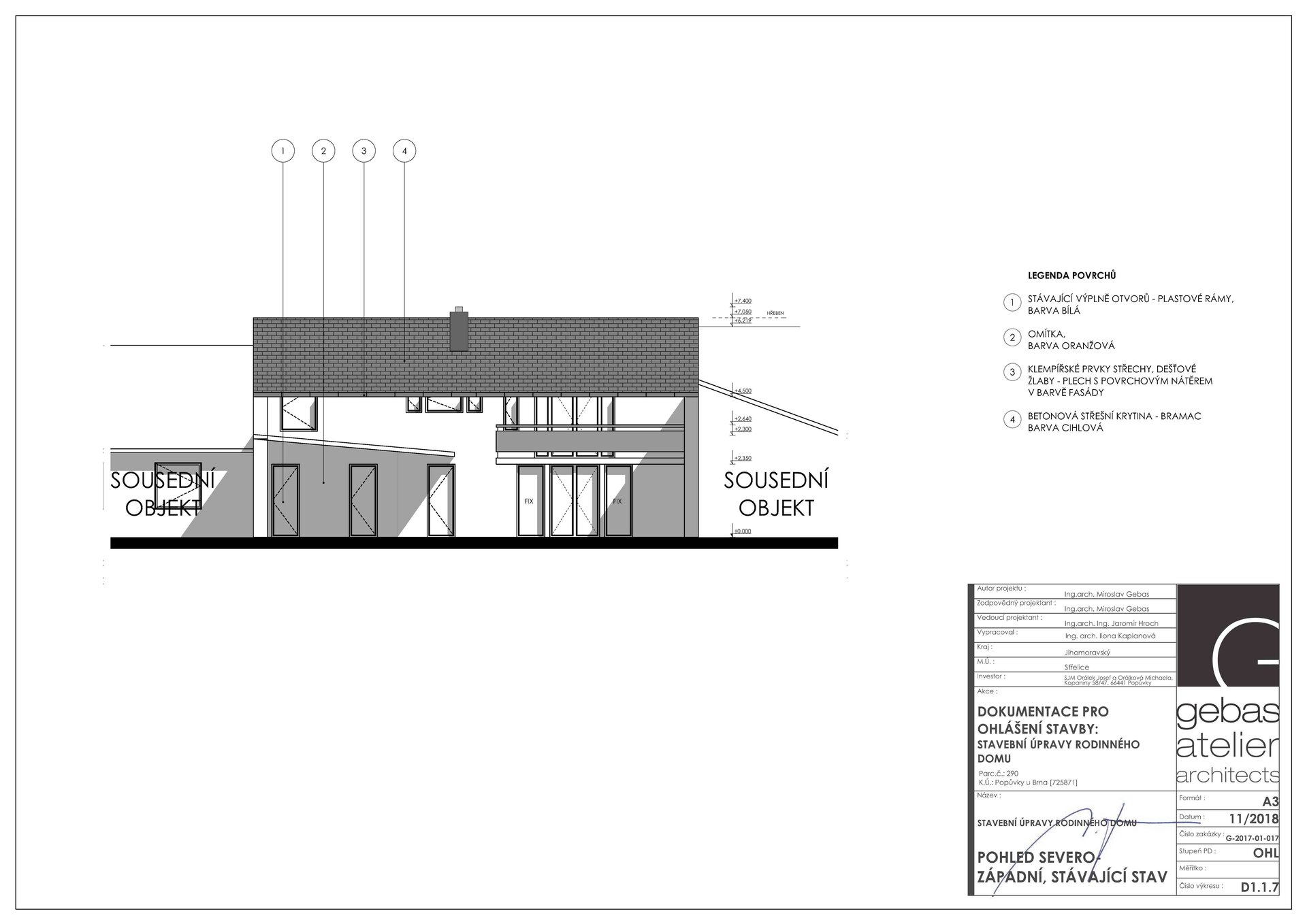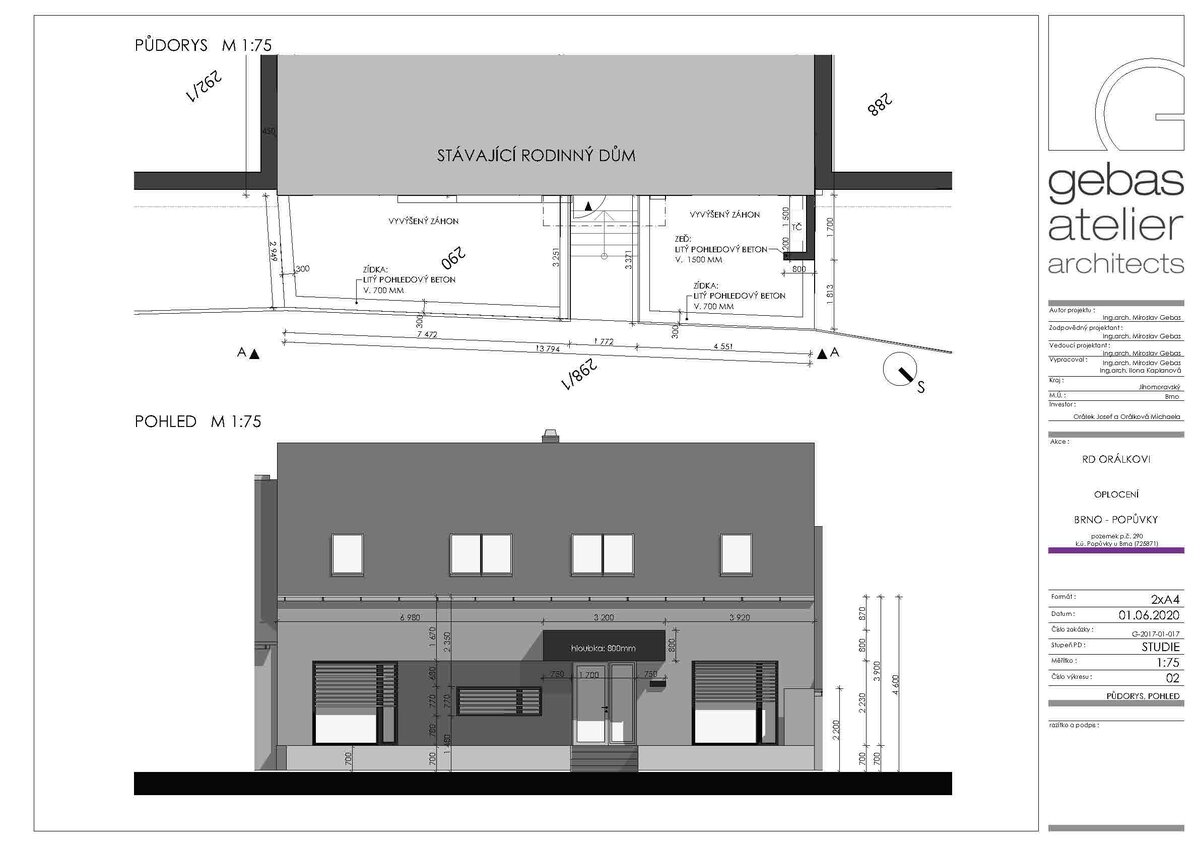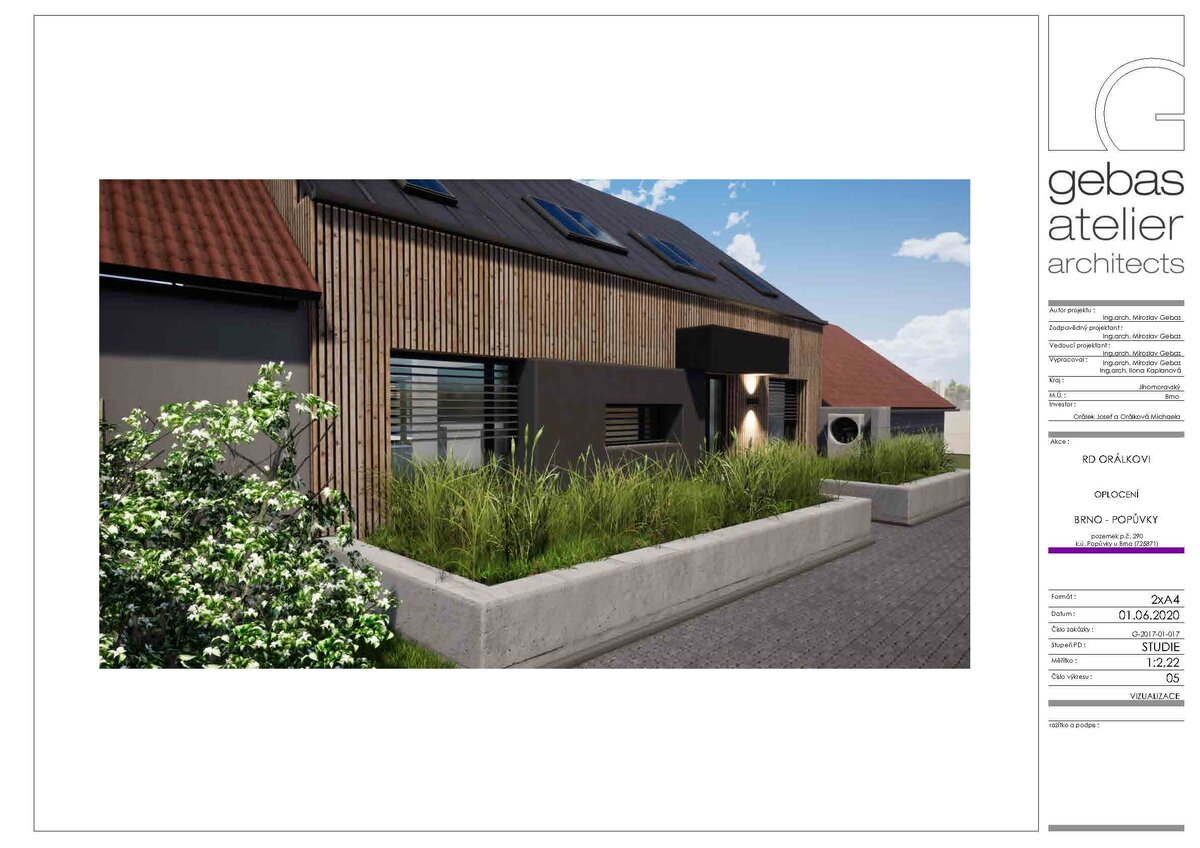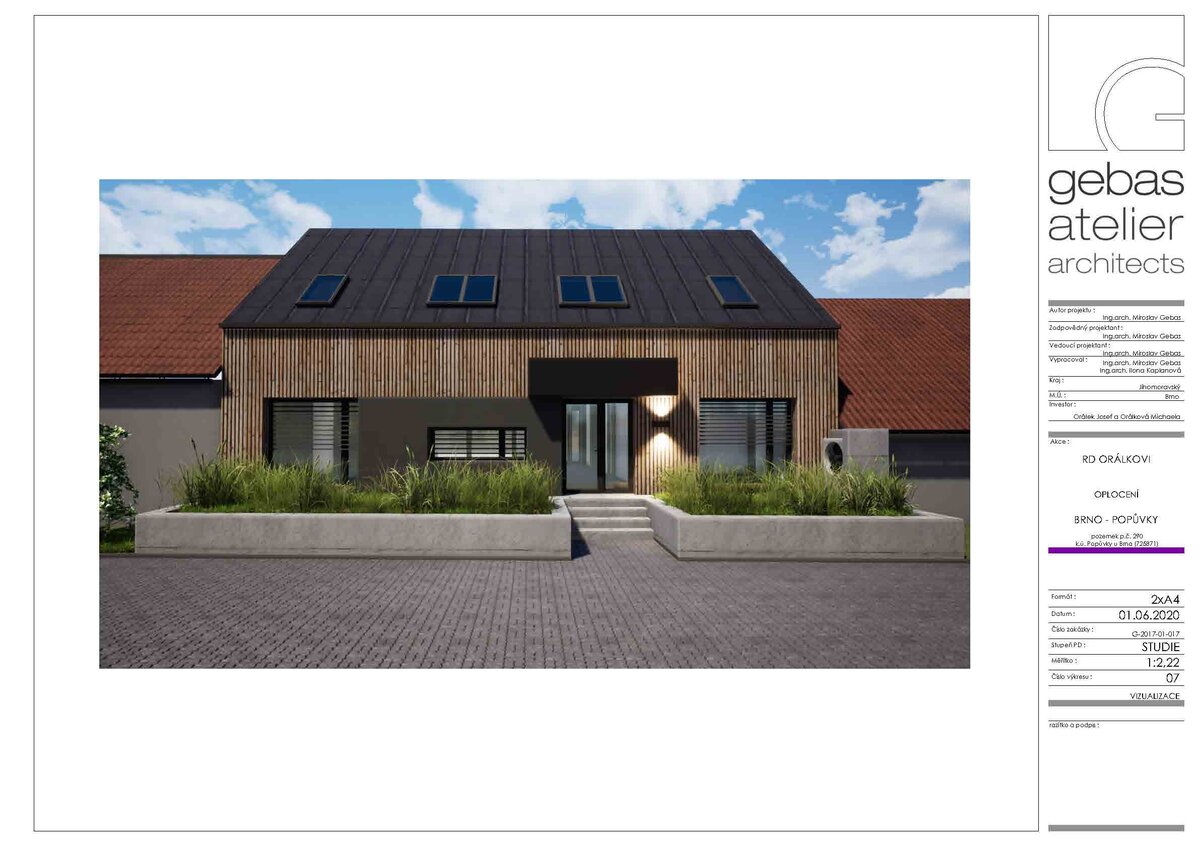 Author
Ing. arch. Miroslav Gebas
Studio
Location
Kopaniny 47, Popůvky
Investor
Josef Orálek
Kopaniny 47, Popůvky
Supplier
stavba - Stavitelství Jeneš s.r.o.
interiér - Sargánek spol.s r.o.
Date of project approval
January 2021
Fotograf
This recently renovated family house is located on the outskirts of Brno. It is a single-storey building with an attic and is designed for a family of four.
The owners had the idea for a well-designed, high-tech home that is simple and easy to maintain.
The renovation included insulation of the facade, replacement of roofing, doors, and windows as well as a change of layout. Non-load-bearing partitions were removed to connect the kitchen, living room, and dining room. The living room is dominated by sliding French windows that overlook the garden and offer direct access to a terrace with a swimming pool. They give the space a light, airy feel.
Another layout change involved the separation of the bathroom and toilet. The heating is secured by a heat pump and the house has three paved parking spaces.
Sargánek Ltd was contracted to design the interiors in accordance with the idea outlined by architects from Gebas studio. The interior is dominated by natural colours – white, grey, anthracite and woody browns.
Despite layout modifications, the purpose of the building remained unchanged.
The following features were replaced: roofing, plumbing, downspouts, and gutters. Concrete roofing was replaced with corrugated metal roofing. New square gutters were fitted with downspouts running down the cavity trays of the new façade. Existing rainwater disposal was preserved. The building envelope was insulated with the ETICS MW system using 160mm thick mineral wool. The same thickness of insulation was used for the plinth and made from extruded polystyrene. The ETICS insulation of the plinth was placed under the gutter pavement. The plaster in the plinth was treated with a water repellent coating.
The windows have anthracite frames and triple glazing.
A new layout was created by removing the non-load-bearing partitions and creating a single space from the dining room, kitchen, and living room. In turn, the toilet and bathroom were separated. Existing wiring was modified to suit the new layout.
Green building
Environmental certification
| | |
| --- | --- |
| Type and level of certificate | - |
Water management
| | |
| --- | --- |
| Is rainwater used for irrigation? | |
| Is rainwater used for other purposes, e.g. toilet flushing ? | |
| Does the building have a green roof / facade ? | |
| Is reclaimed waste water used, e.g. from showers and sinks ? | |
The quality of the indoor environment
| | |
| --- | --- |
| Is clean air supply automated ? | |
| Is comfortable temperature during summer and winter automated? | |
| Is natural lighting guaranteed in all living areas? | |
| Is artificial lighting automated? | |
| Is acoustic comfort, specifically reverberation time, guaranteed? | |
| Does the layout solution include zoning and ergonomics elements? | |
Principles of circular economics
| | |
| --- | --- |
| Does the project use recycled materials? | |
| Does the project use recyclable materials? | |
| Are materials with a documented Environmental Product Declaration (EPD) promoted in the project? | |
| Are other sustainability certifications used for materials and elements? | |
Energy efficiency
| | |
| --- | --- |
| Energy performance class of the building according to the Energy Performance Certificate of the building | B |
| Is efficient energy management (measurement and regular analysis of consumption data) considered? | |
| Are renewable sources of energy used, e.g. solar system, photovoltaics? | |
Interconnection with surroundings
| | |
| --- | --- |
| Does the project enable the easy use of public transport? | |
| Does the project support the use of alternative modes of transport, e.g cycling, walking etc. ? | |
| Is there access to recreational natural areas, e.g. parks, in the immediate vicinity of the building? | |