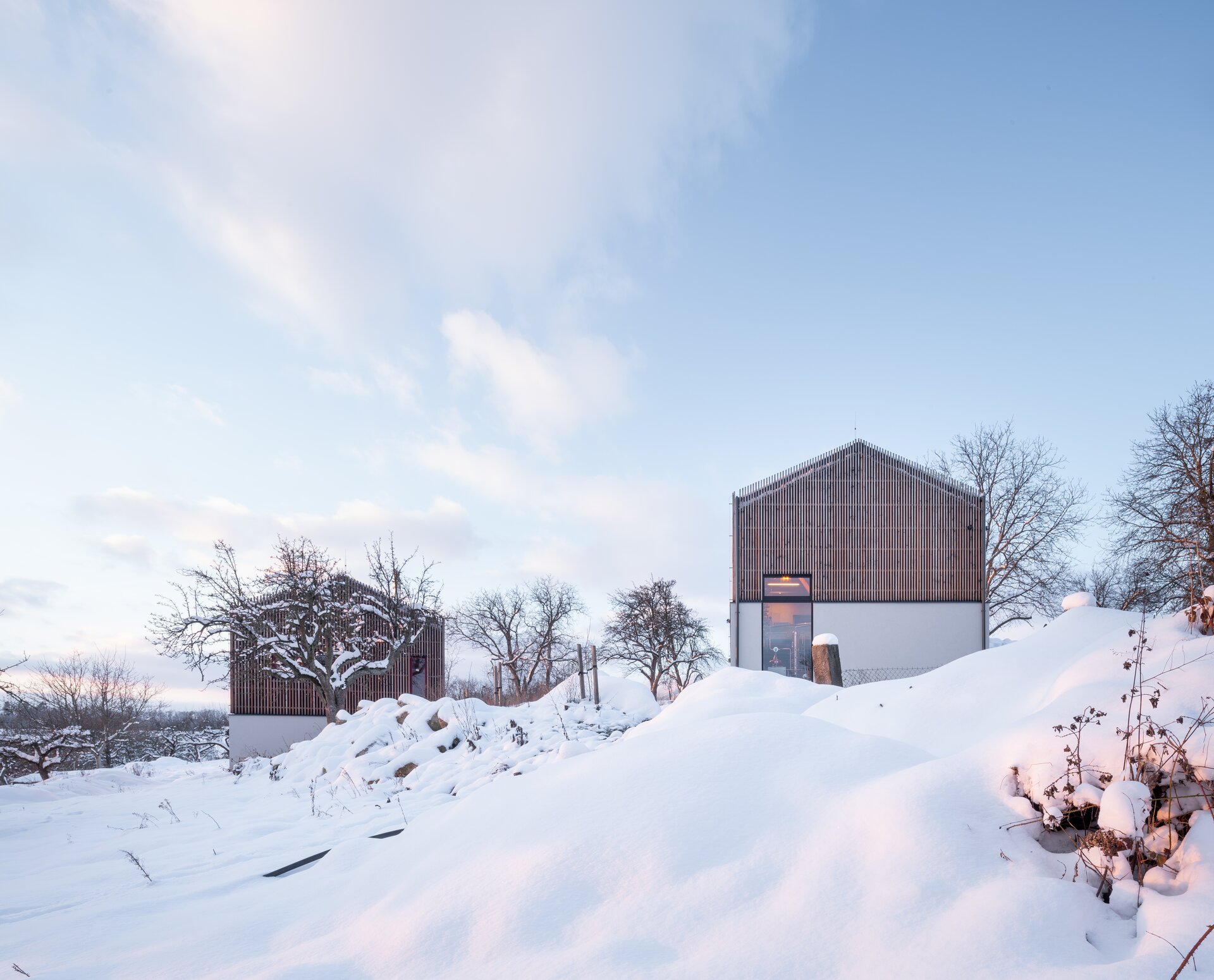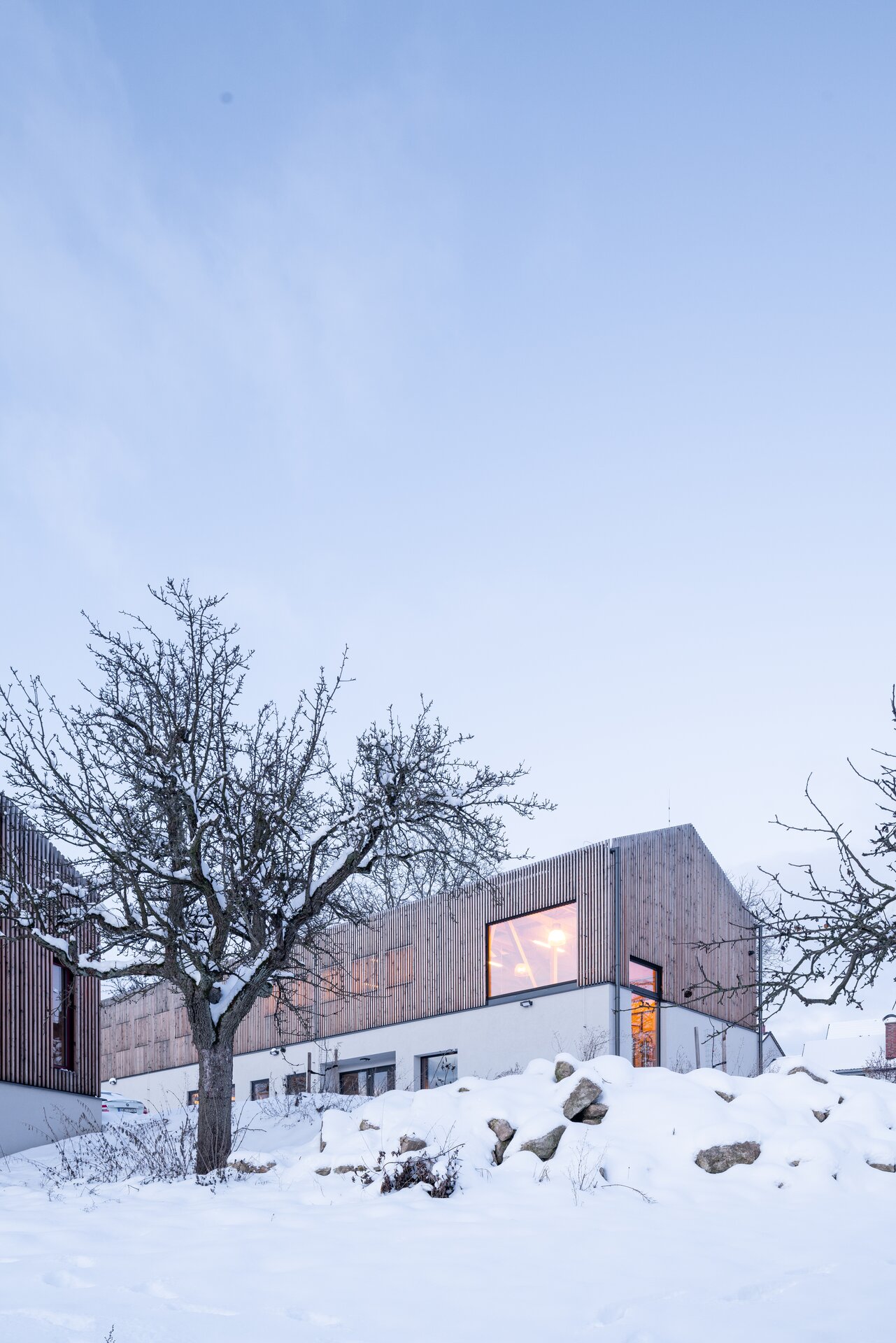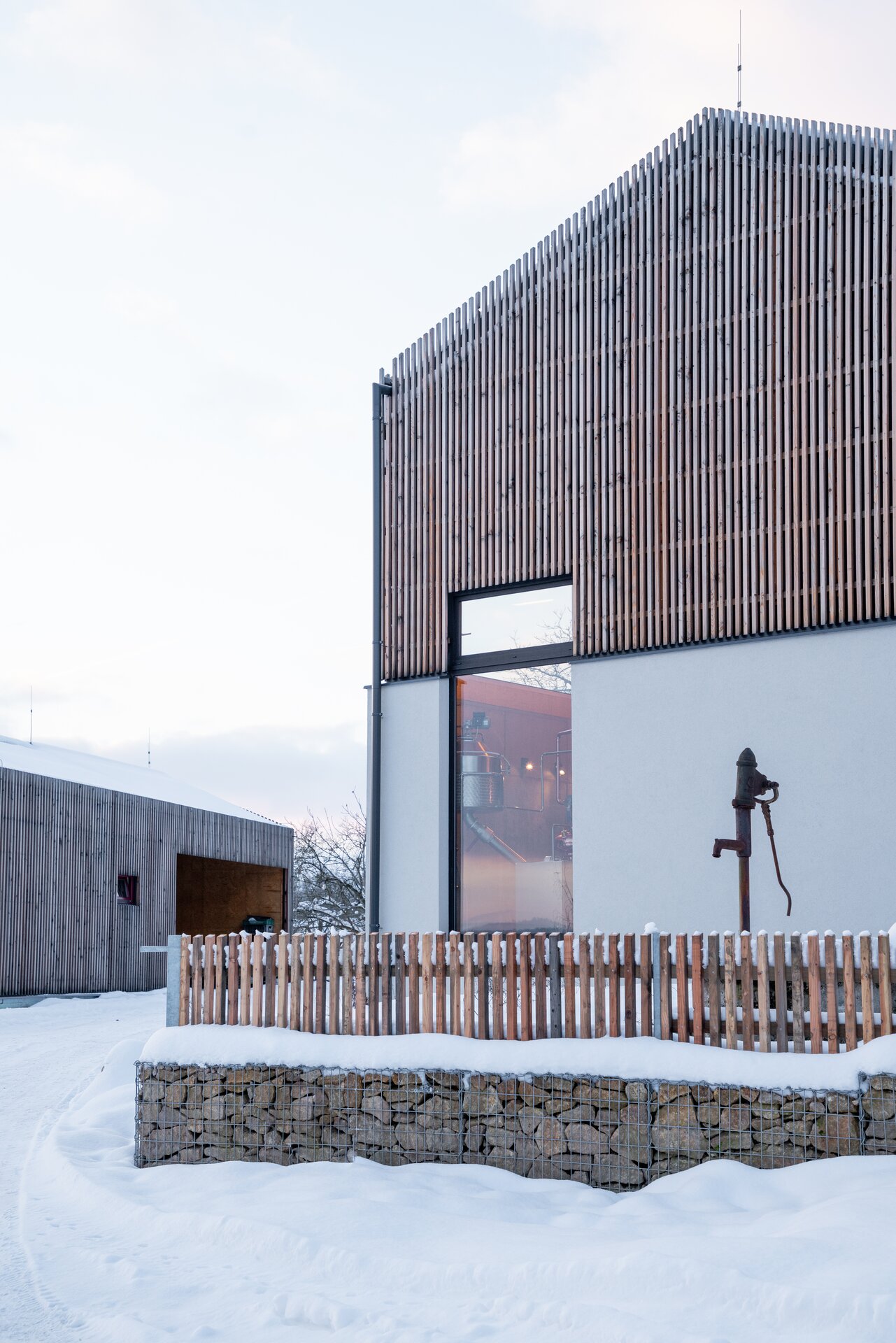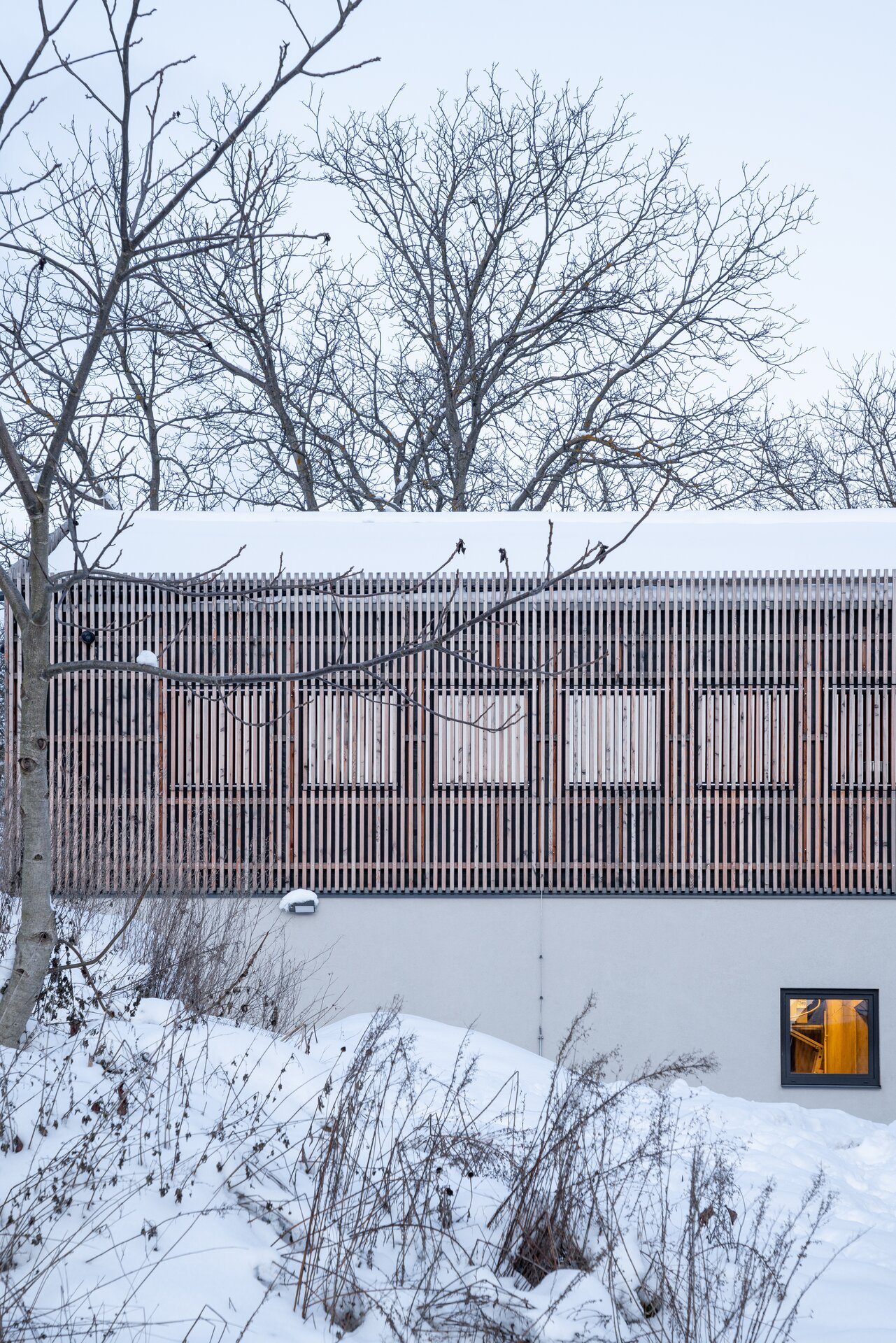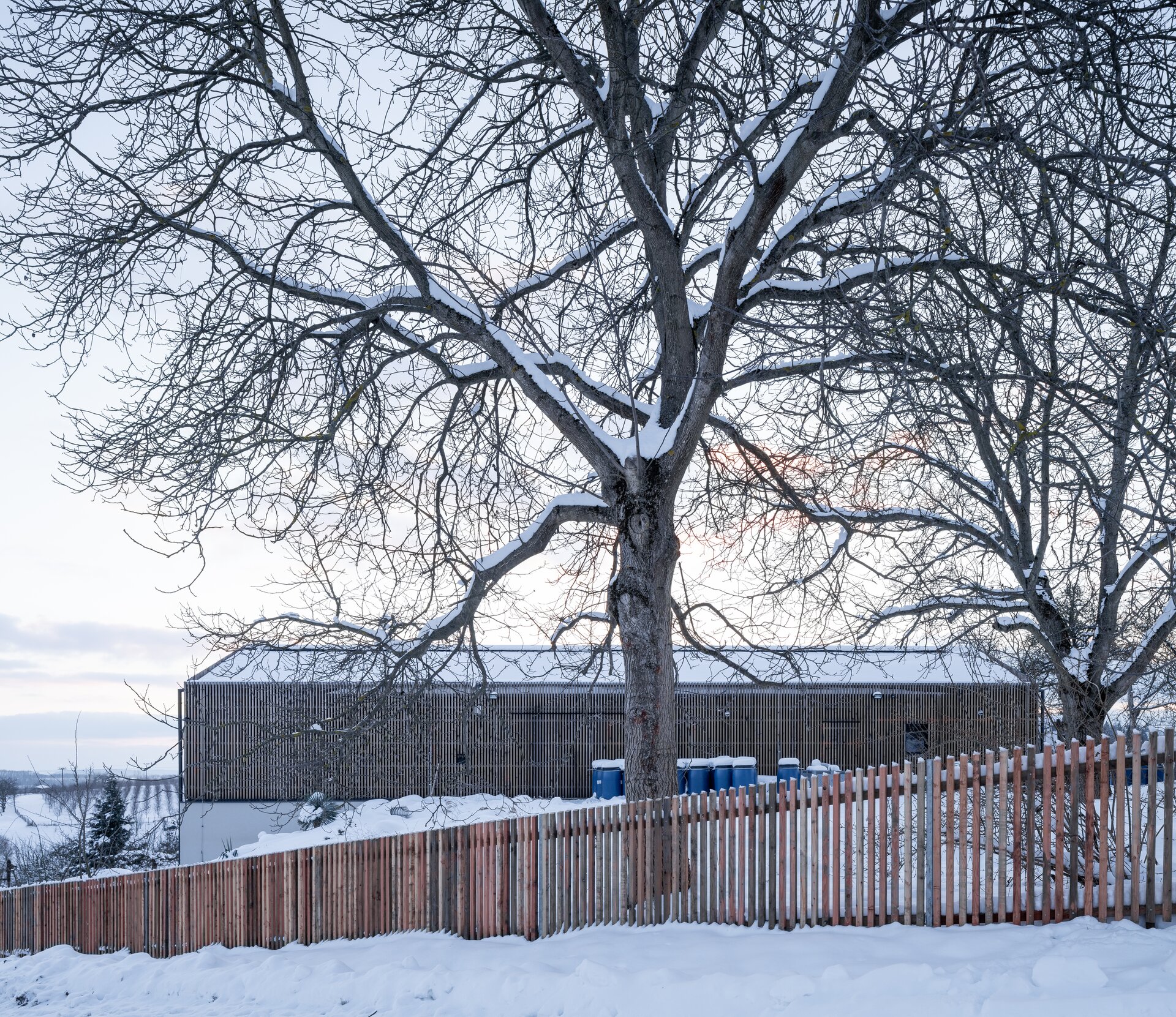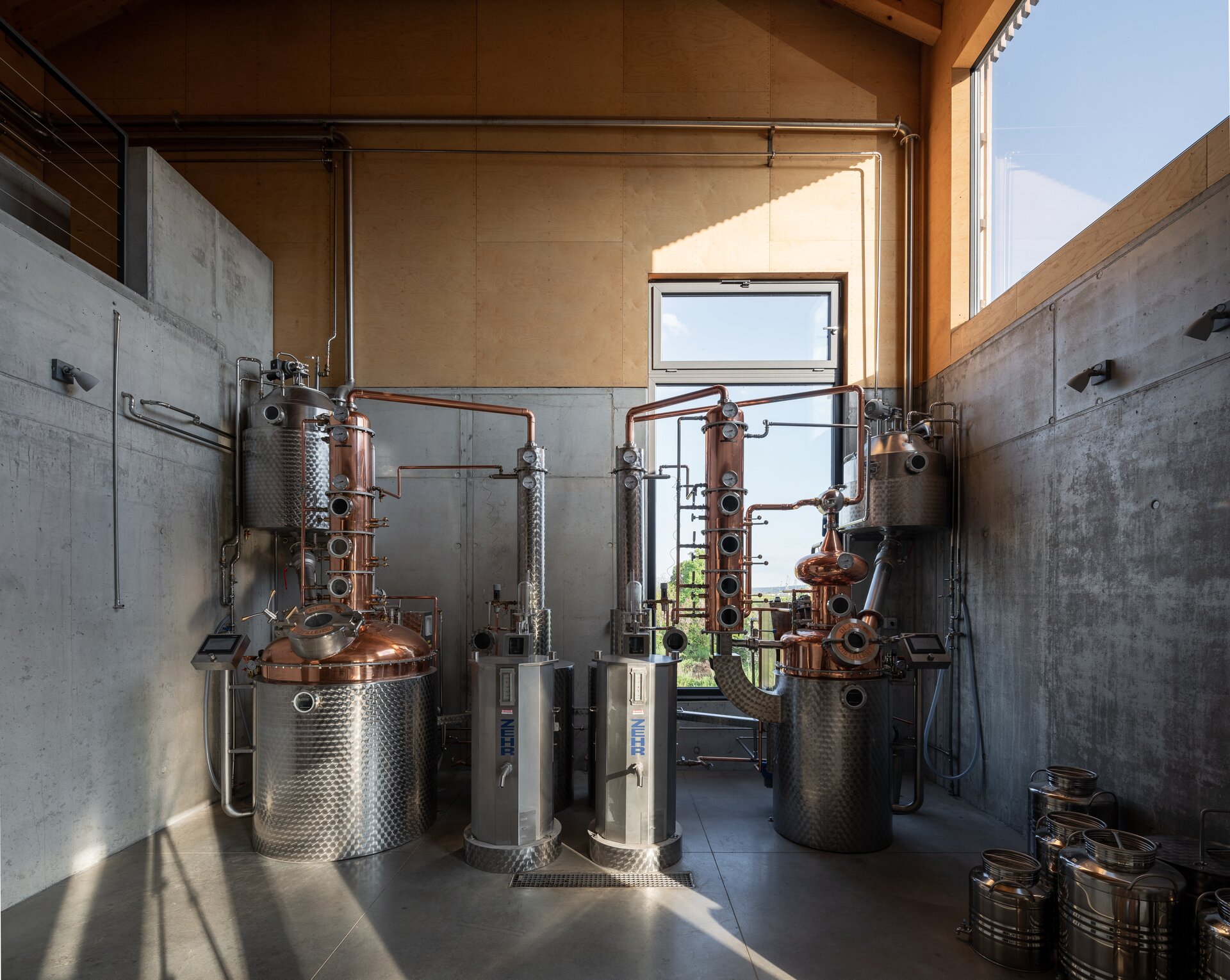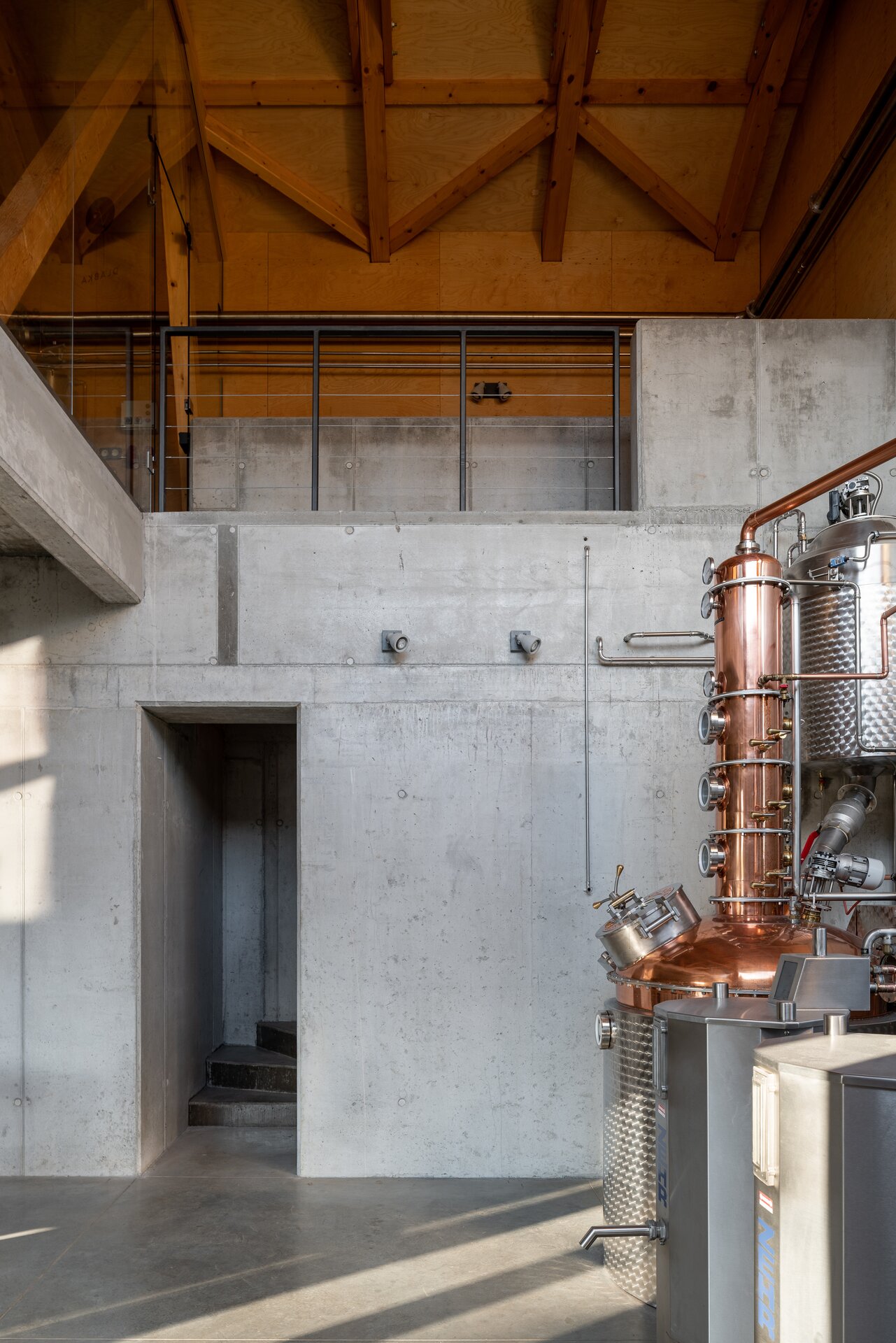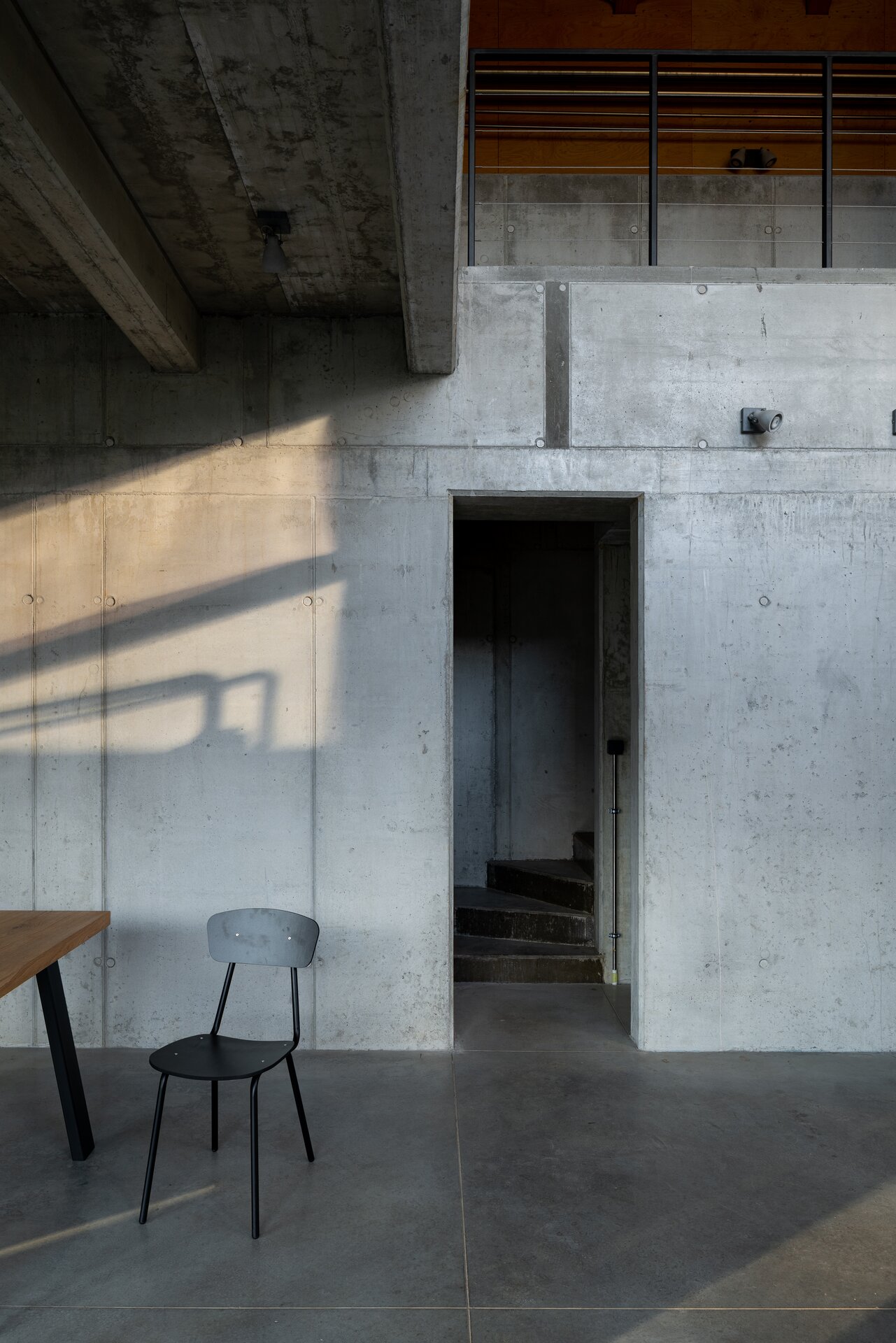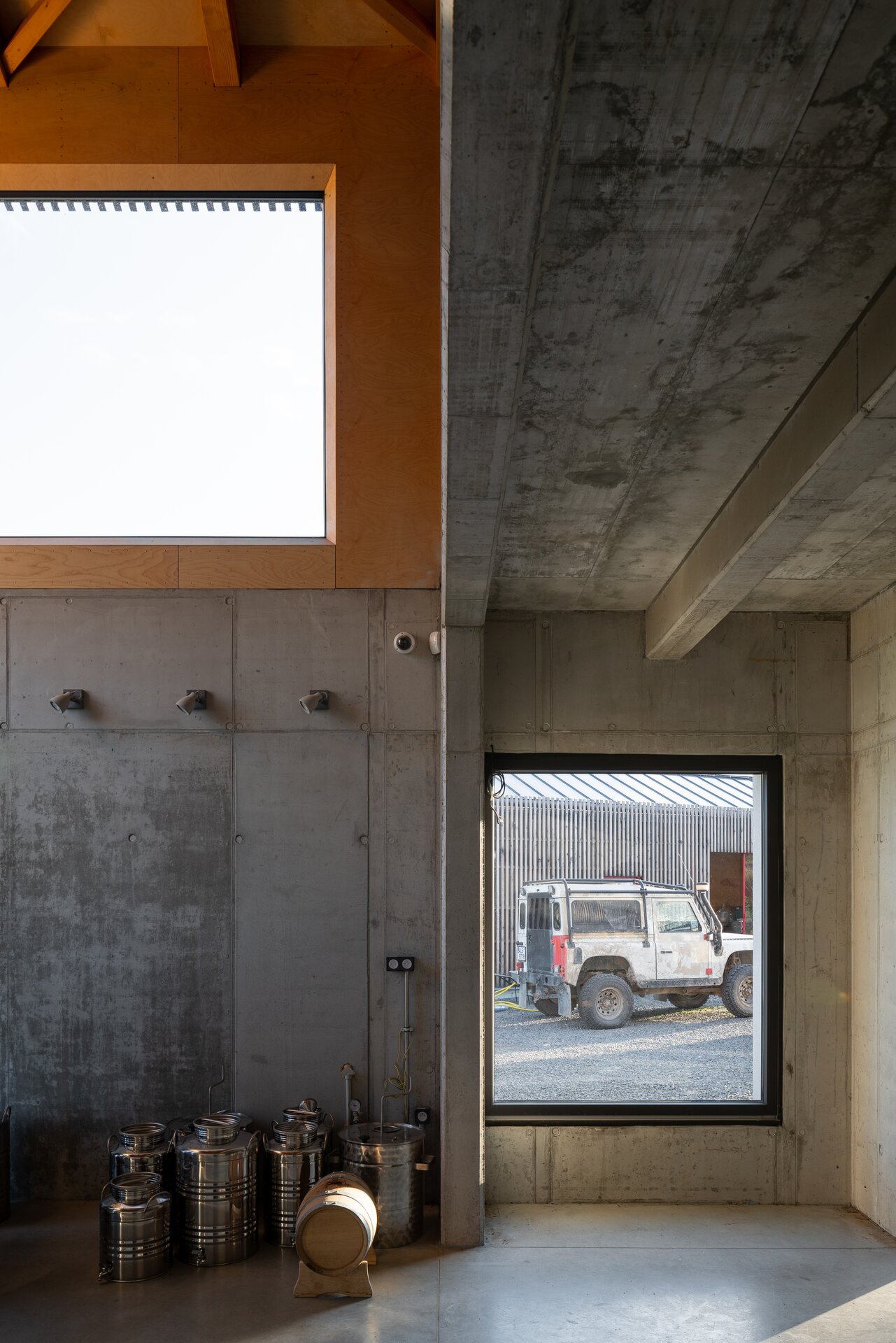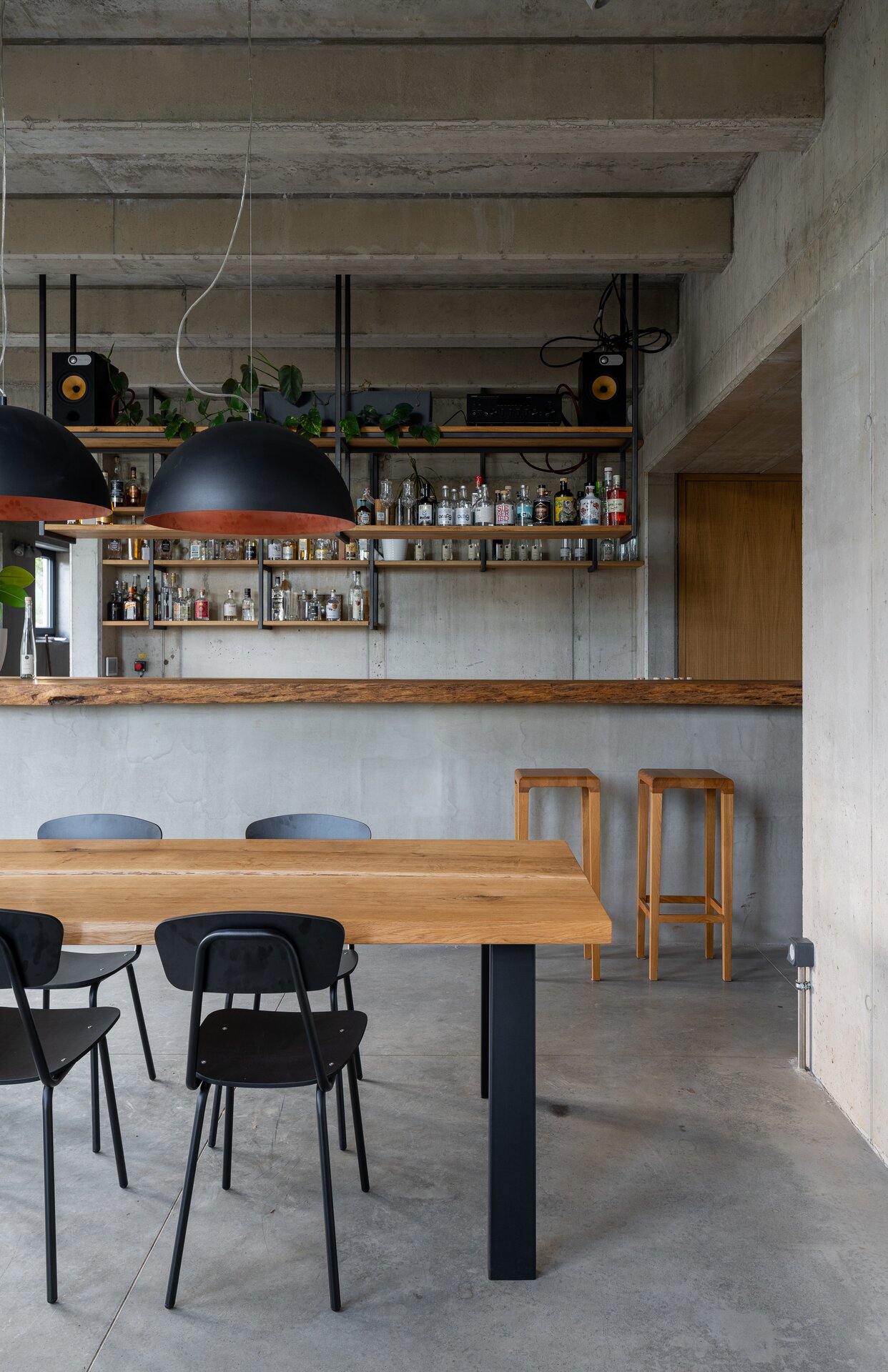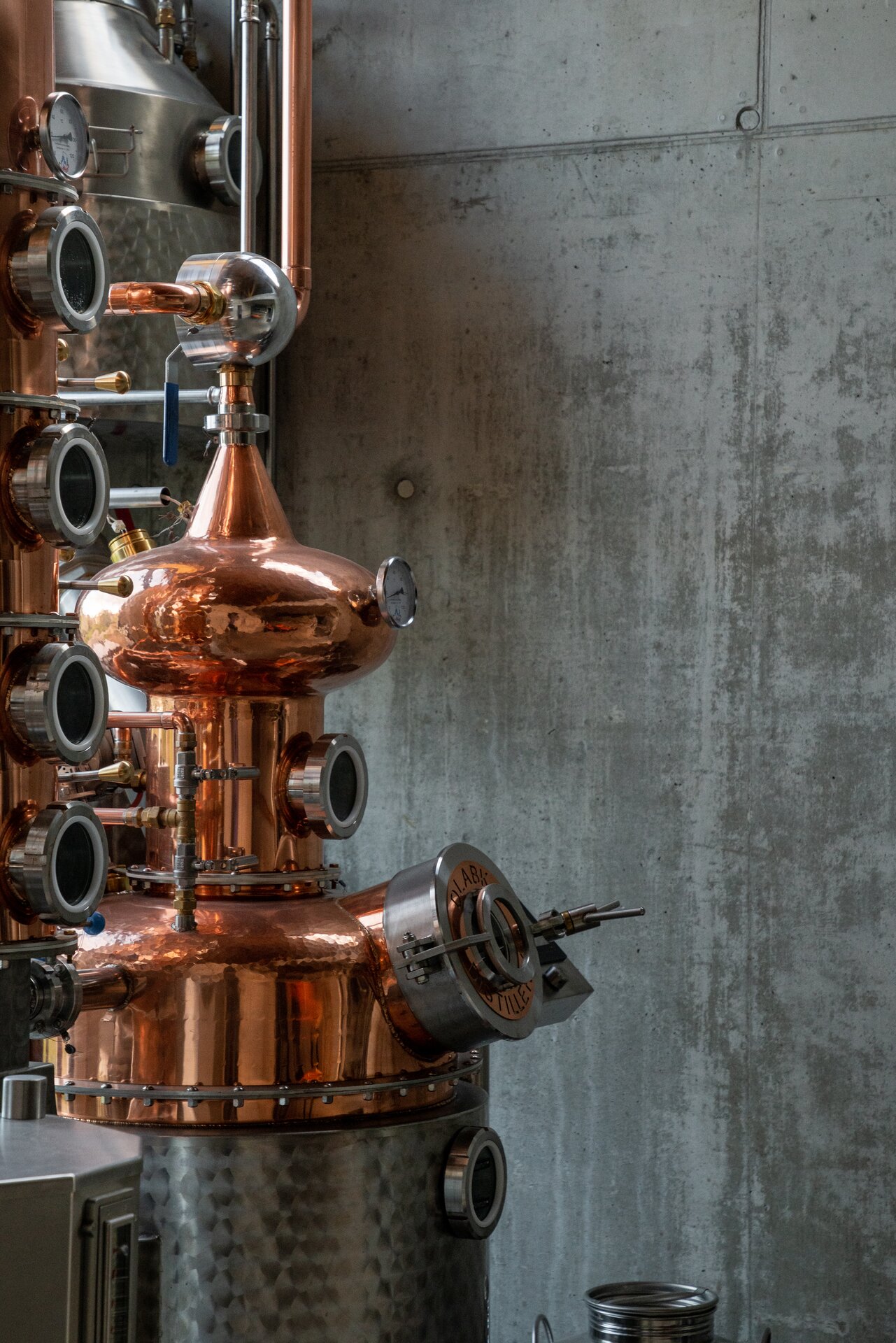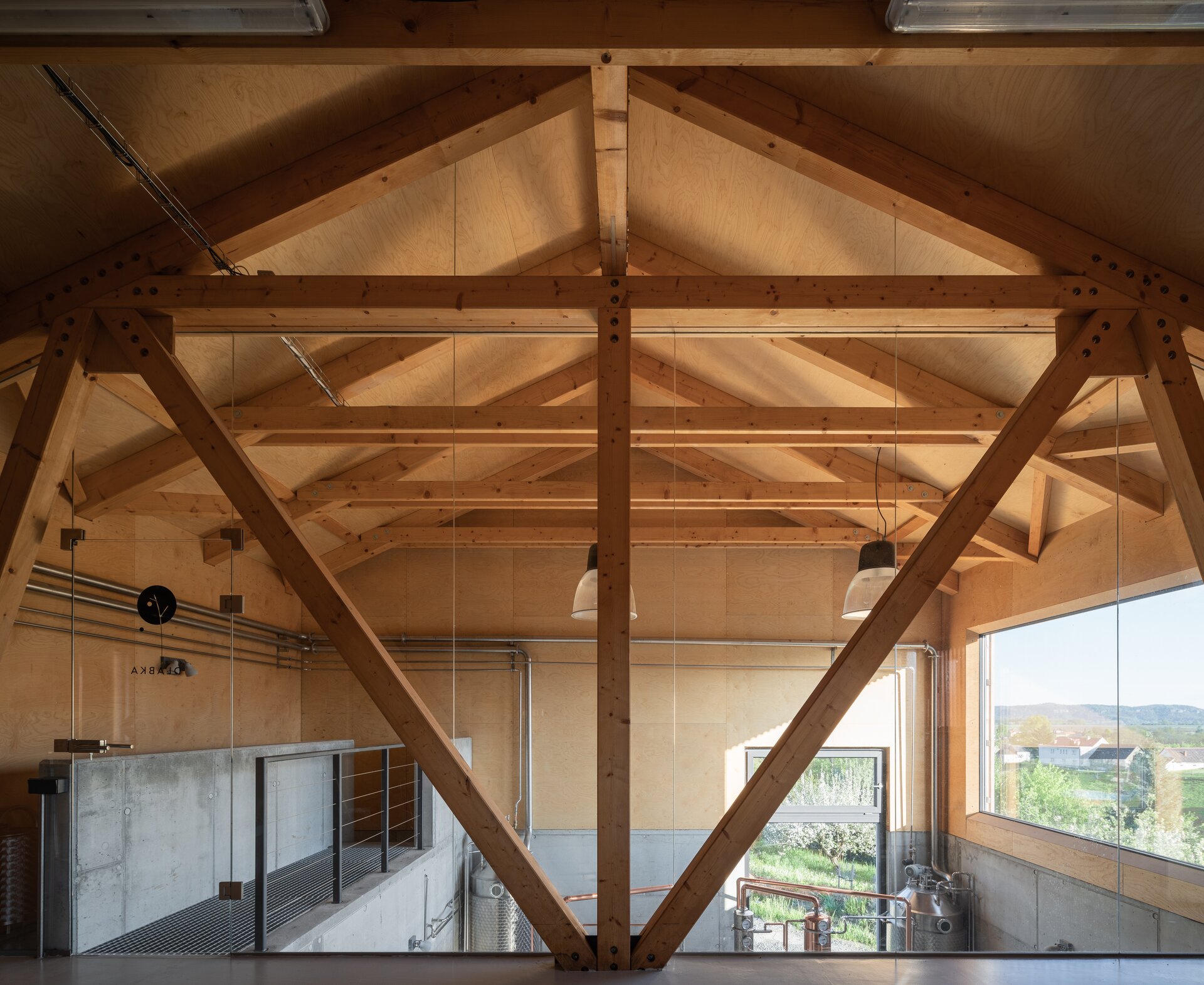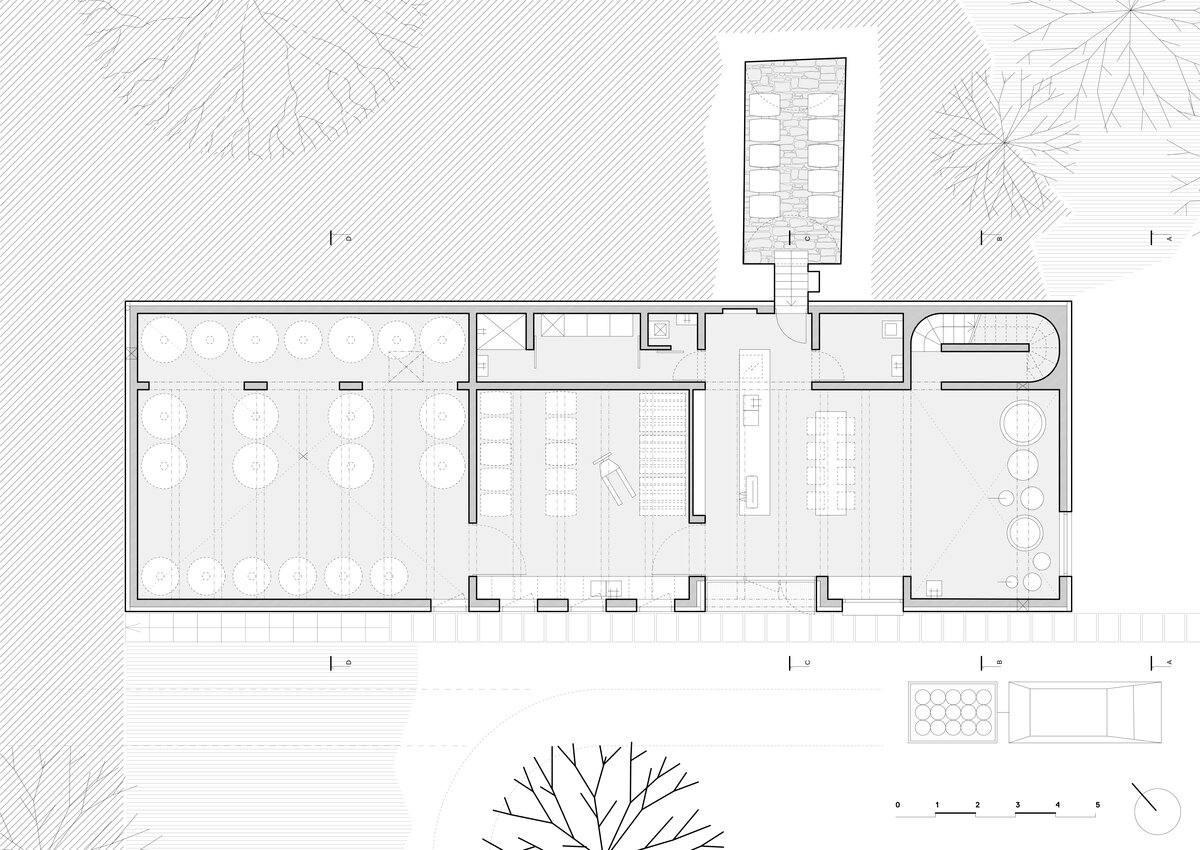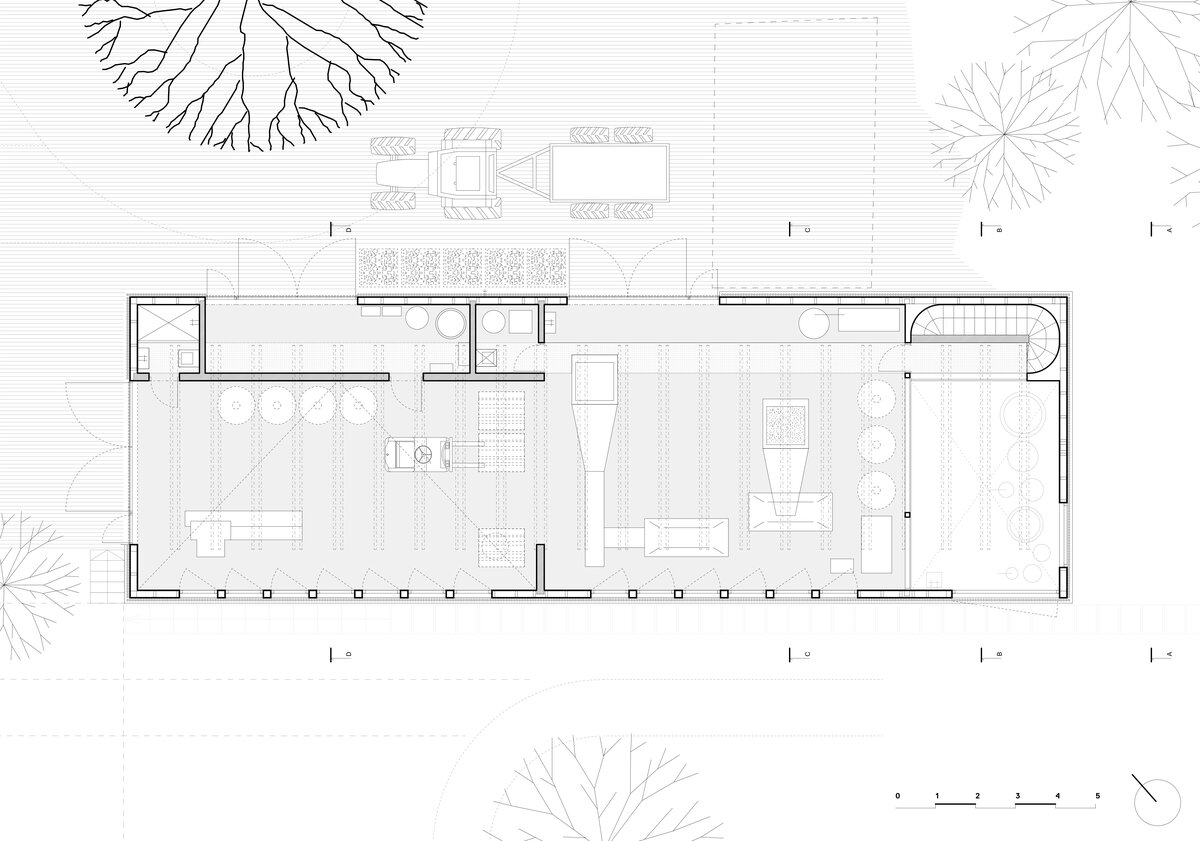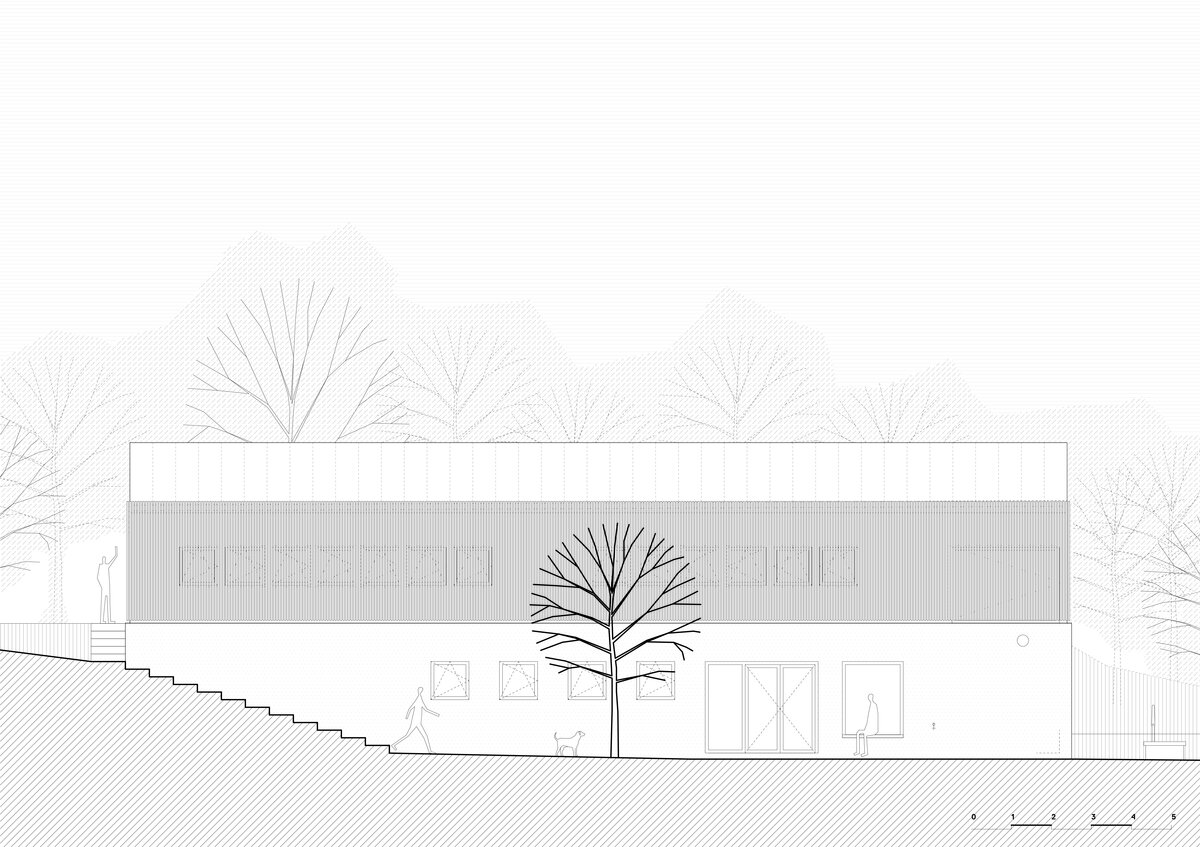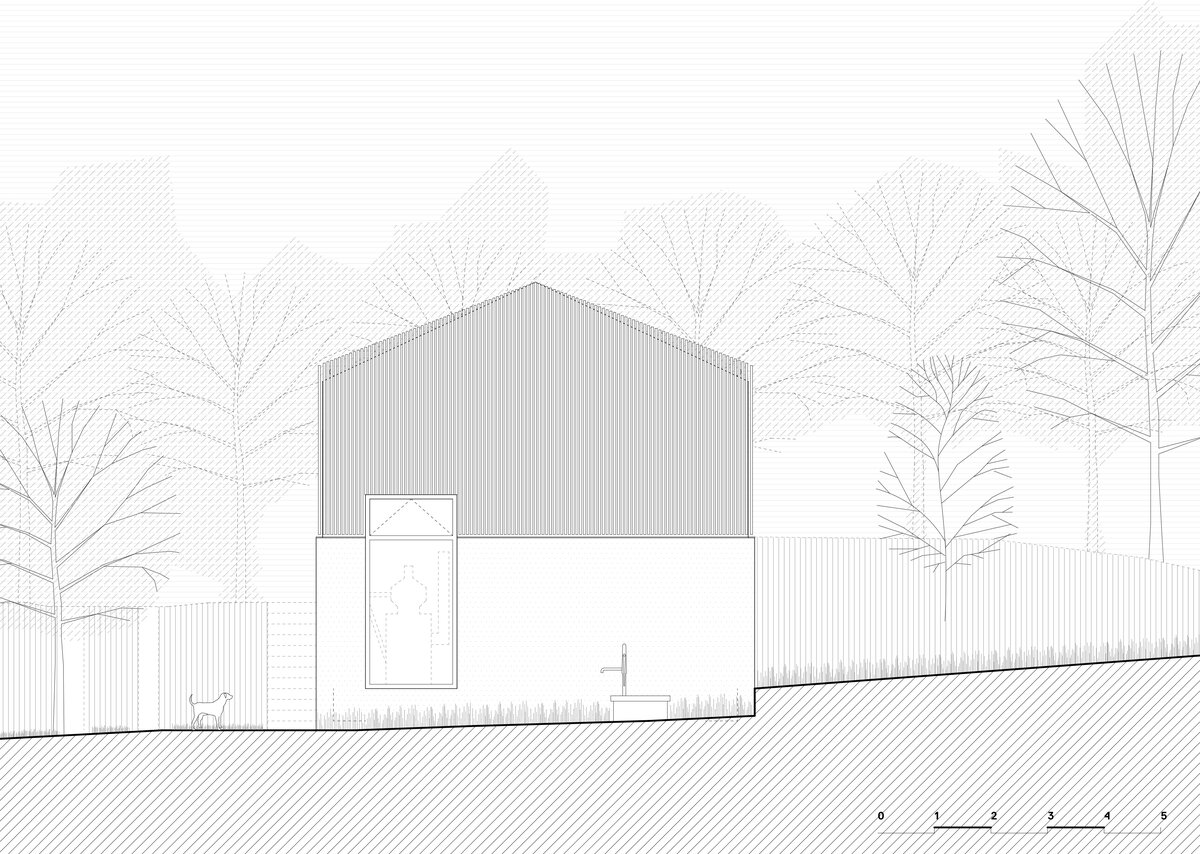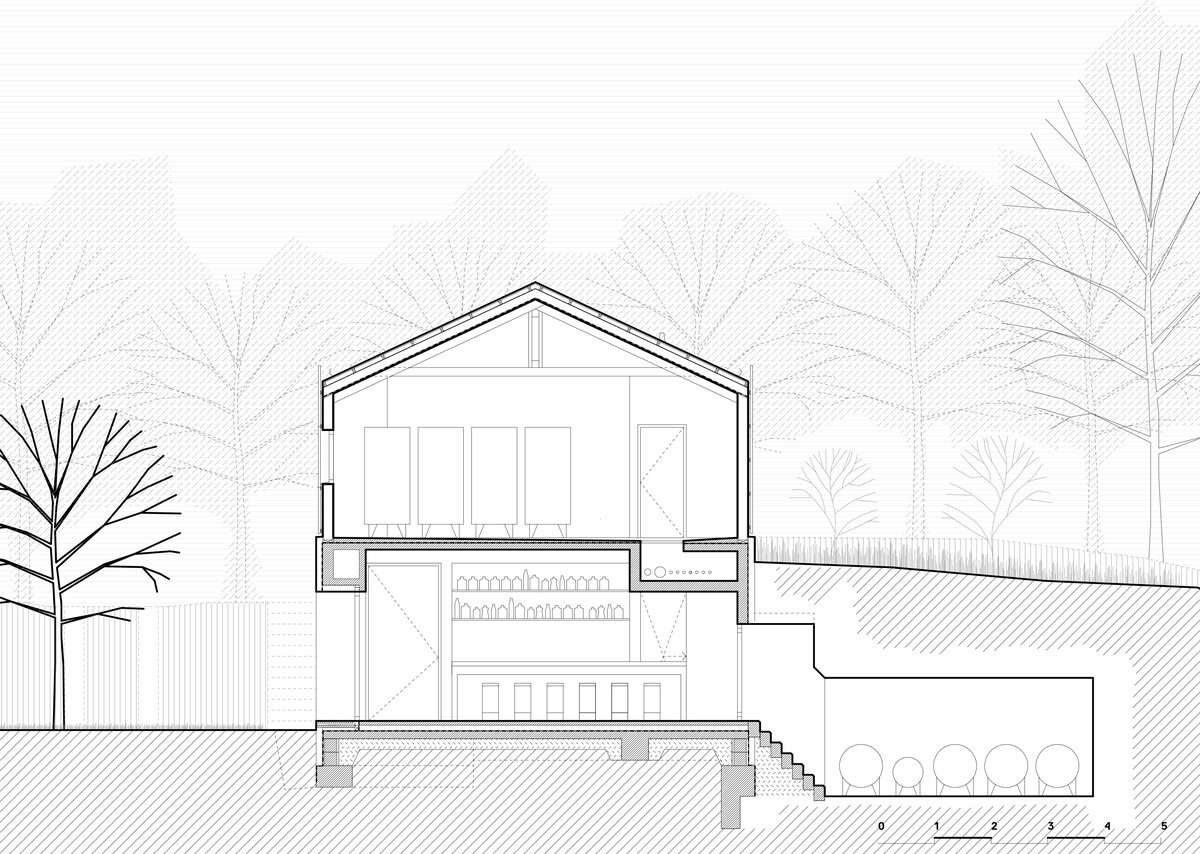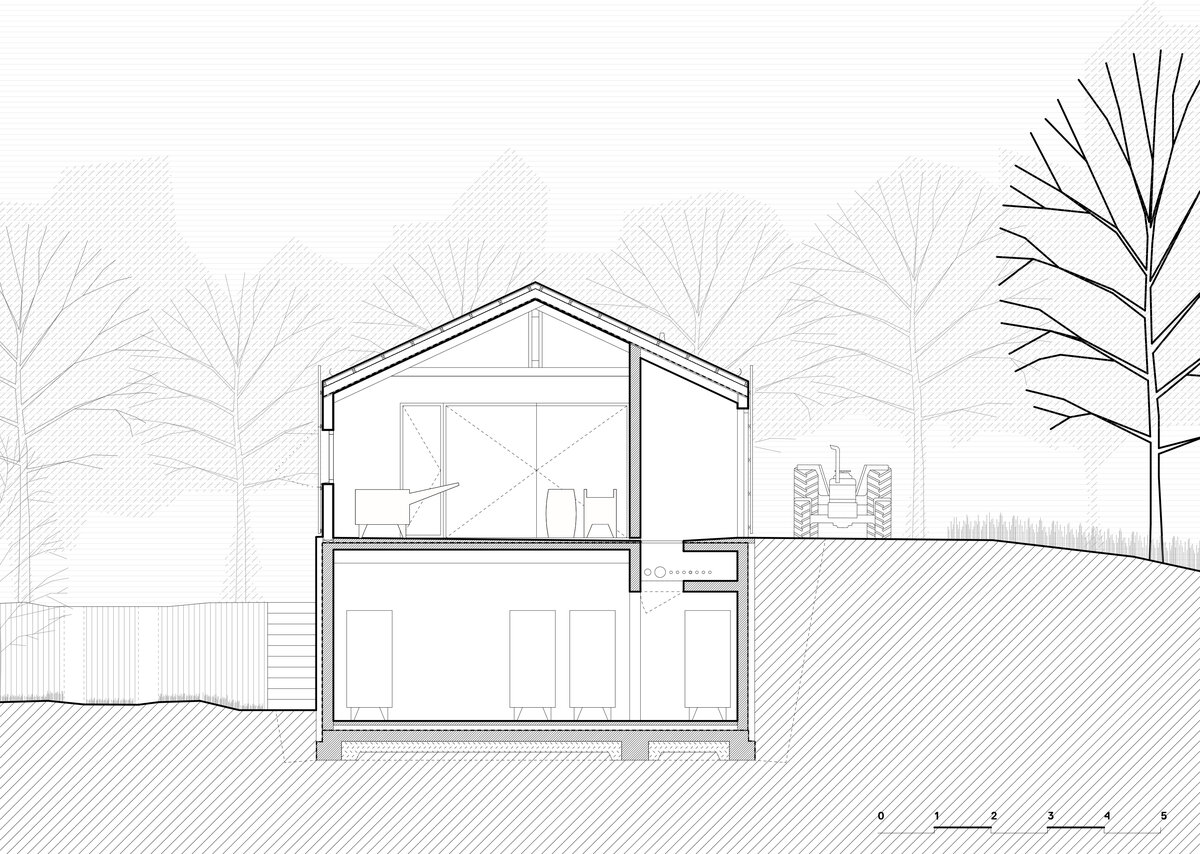 | | |
| --- | --- |
| Author | MgA. Tereza Scheibová; MgA. Václav Šuba a MgA. Jakub Červenka | OBJEKTOR ARCHITEKTI s.r.o. |
| Studio | |
| Location | Svijanský Újezd |
| Investor | Ondřej Dlabola, Kateřina Dlabolová | DLABKA Distillery |
| Supplier | Jednotlivý subdodavatelé |
| Date of project approval | February 2021 |
| Fotograf | |
After years of experience in the banking sector, Ondřej and Kateřina decided to pursue their own dream - to build a distillery. In the picturesque region of the Bohemian countryside, they bought a historic homestead with mature orchards. At that time, there were three old buildings on the site, in a very neglected state, with which the investors did not know what to do.
Their aim was simple and clear - to design a distillery, in the middle of the apple orchards, together with a family house. We decided to maintain the existing and proven urban plan. The triangular arrangement of the former buildings responds to the need of traffic, orientation to the main points and views of the landscape. The change in typology necessitated an update of the mass, which works with the level differences of the existing terrain.
Ground floor is constructed from reinforced concrete structure which is visible from interior. Thermal insulation on ground floor is from mineral wool in ETICS system. Whole upper floor is a different construction system from wooden beams and wooden roof trusses.
Green building
Environmental certification
| | |
| --- | --- |
| Type and level of certificate | - |
Water management
| | |
| --- | --- |
| Is rainwater used for irrigation? | |
| Is rainwater used for other purposes, e.g. toilet flushing ? | |
| Does the building have a green roof / facade ? | |
| Is reclaimed waste water used, e.g. from showers and sinks ? | |
The quality of the indoor environment
| | |
| --- | --- |
| Is clean air supply automated ? | |
| Is comfortable temperature during summer and winter automated? | |
| Is natural lighting guaranteed in all living areas? | |
| Is artificial lighting automated? | |
| Is acoustic comfort, specifically reverberation time, guaranteed? | |
| Does the layout solution include zoning and ergonomics elements? | |
Principles of circular economics
| | |
| --- | --- |
| Does the project use recycled materials? | |
| Does the project use recyclable materials? | |
| Are materials with a documented Environmental Product Declaration (EPD) promoted in the project? | |
| Are other sustainability certifications used for materials and elements? | |
Energy efficiency
| | |
| --- | --- |
| Energy performance class of the building according to the Energy Performance Certificate of the building | |
| Is efficient energy management (measurement and regular analysis of consumption data) considered? | |
| Are renewable sources of energy used, e.g. solar system, photovoltaics? | |
Interconnection with surroundings
| | |
| --- | --- |
| Does the project enable the easy use of public transport? | |
| Does the project support the use of alternative modes of transport, e.g cycling, walking etc. ? | |
| Is there access to recreational natural areas, e.g. parks, in the immediate vicinity of the building? | |