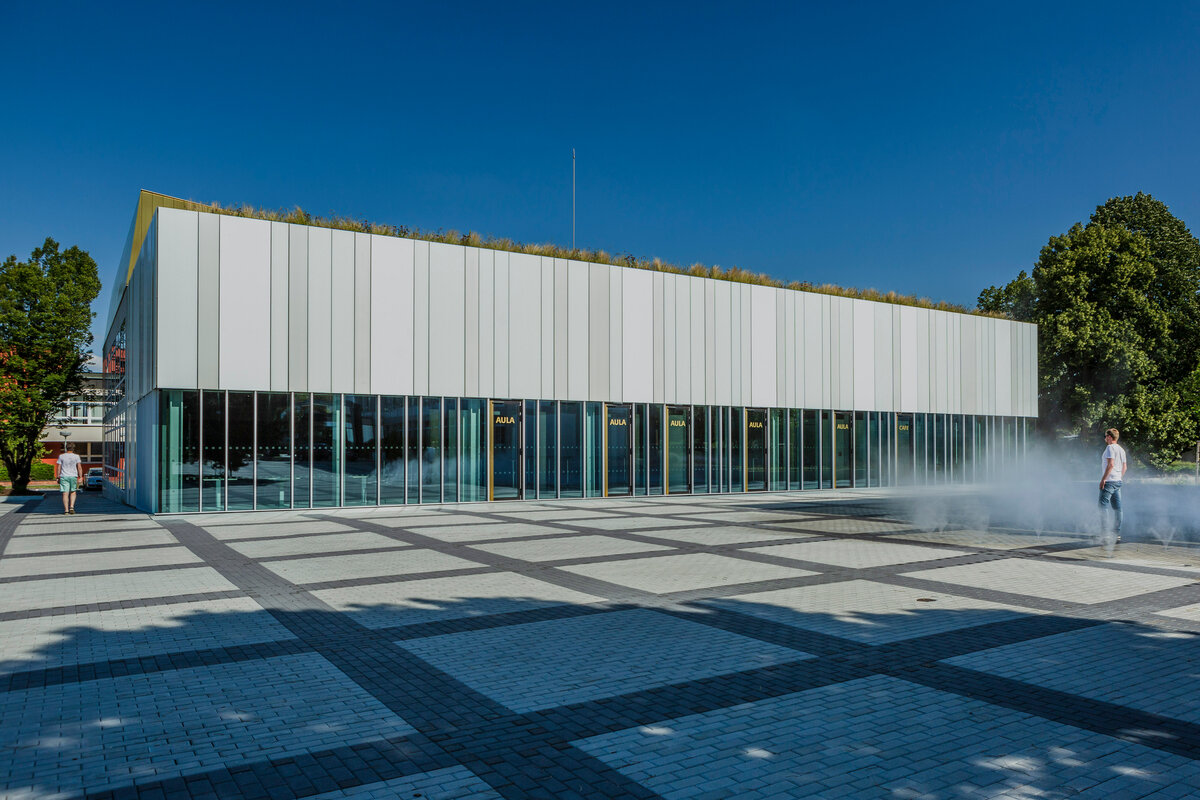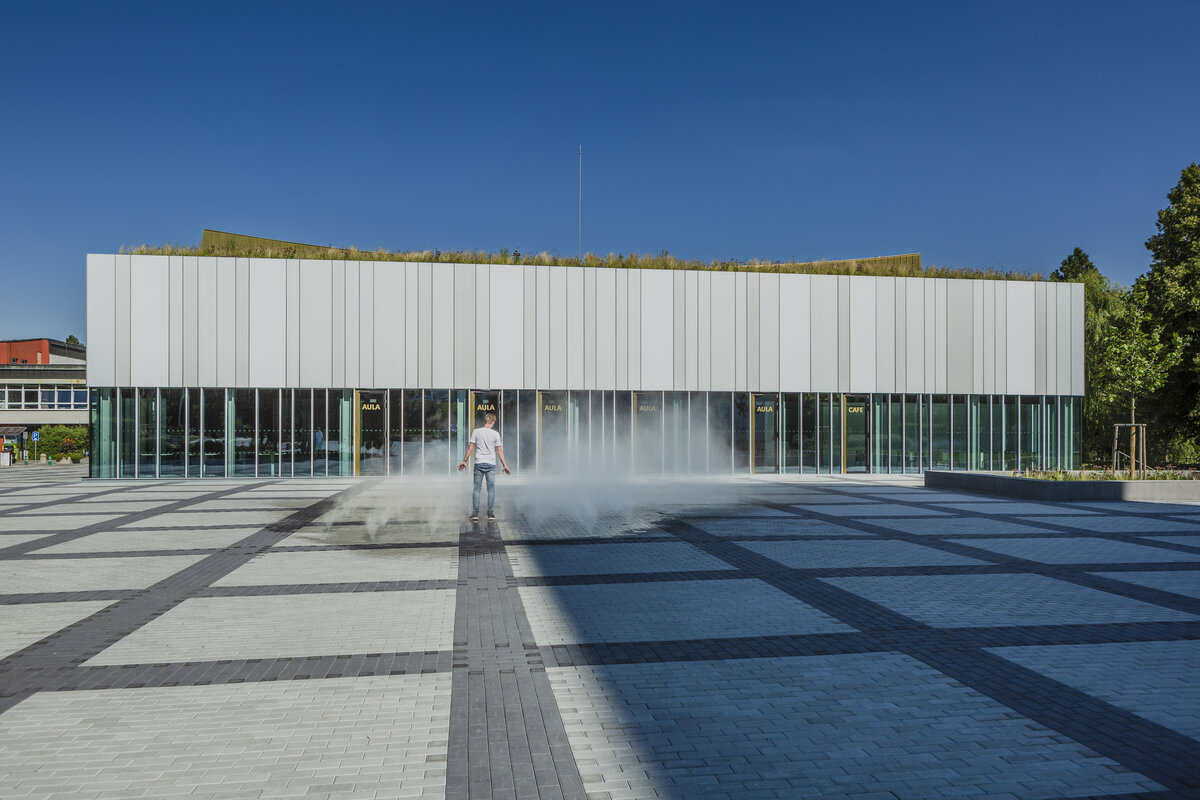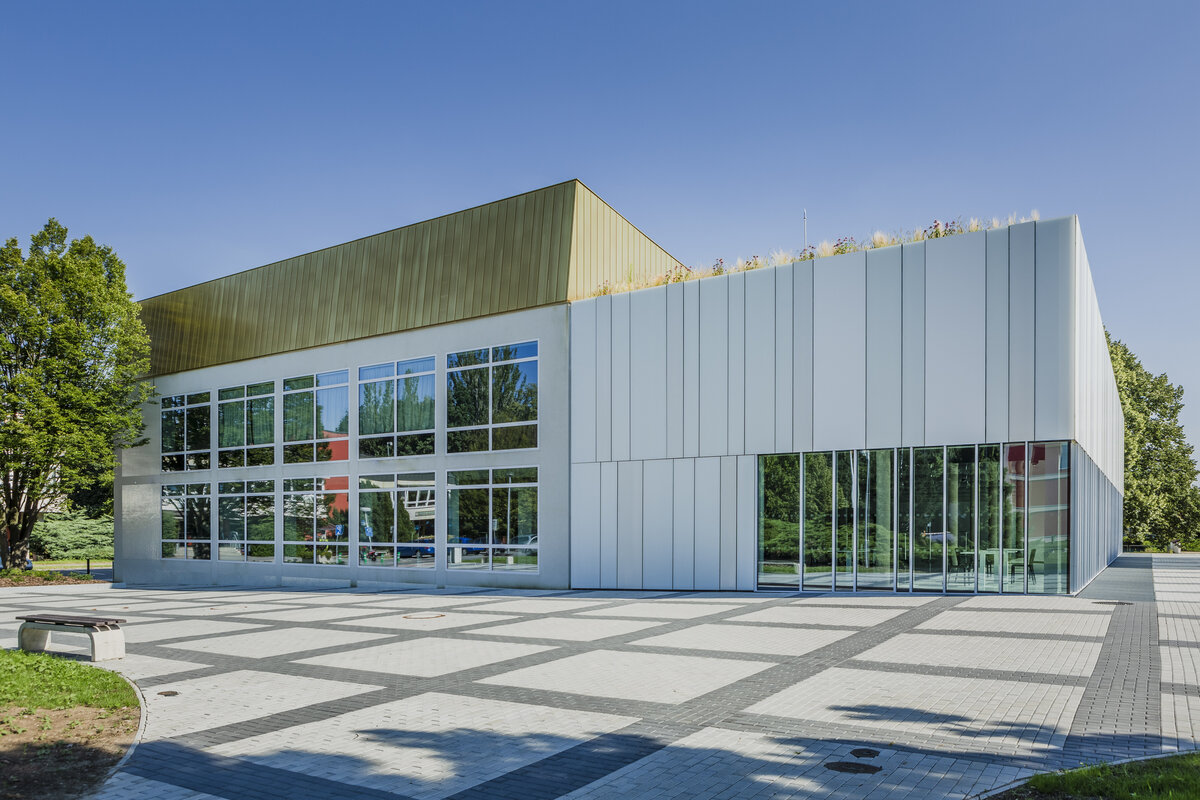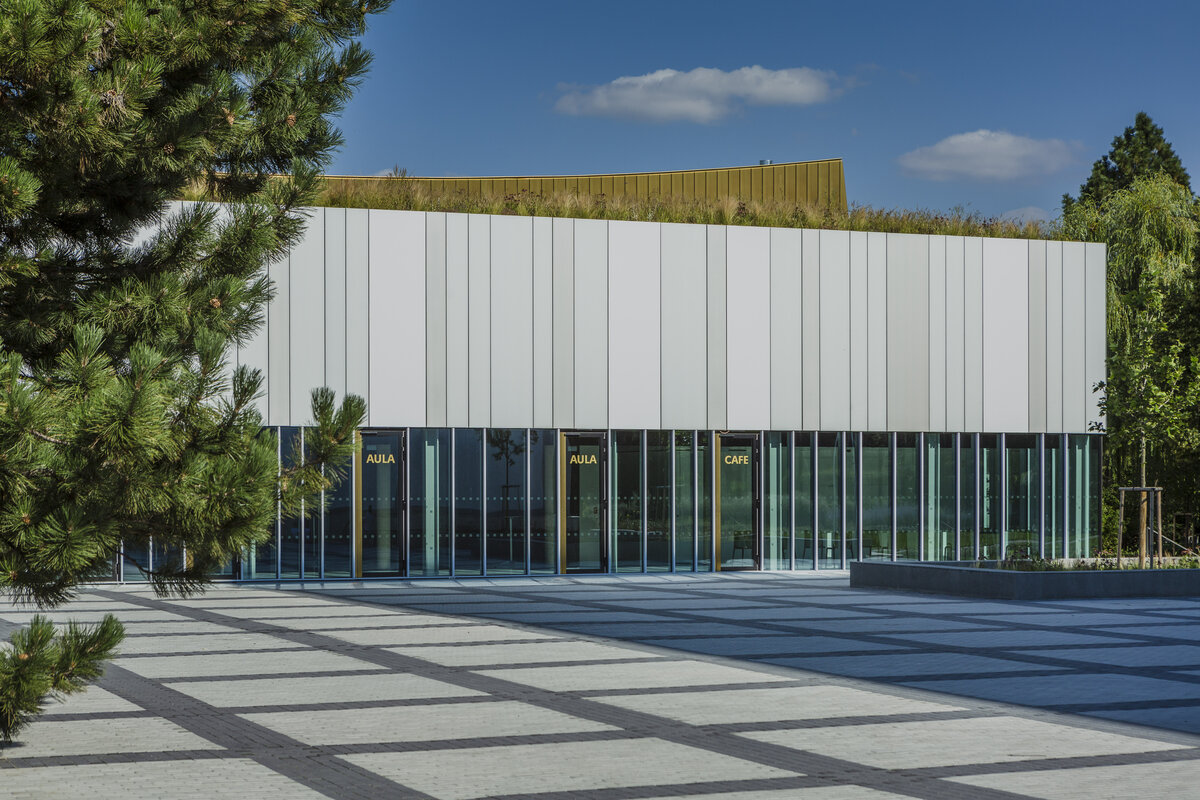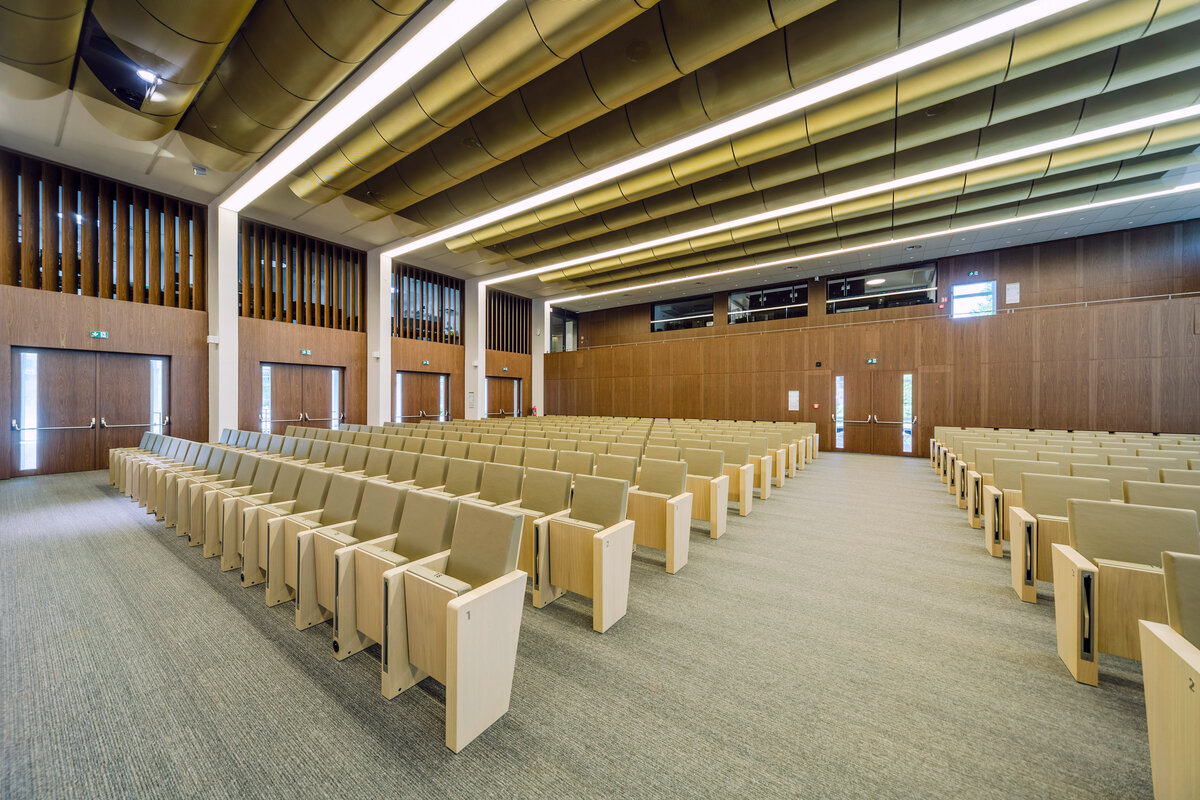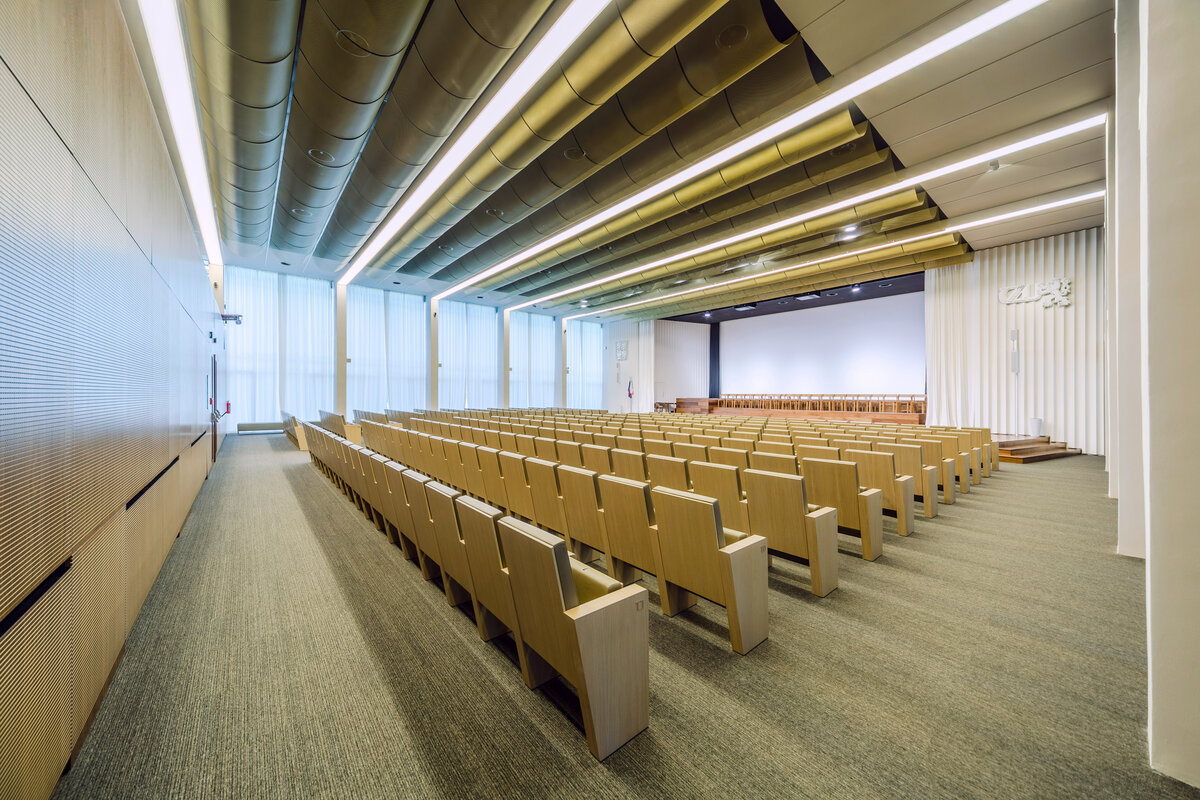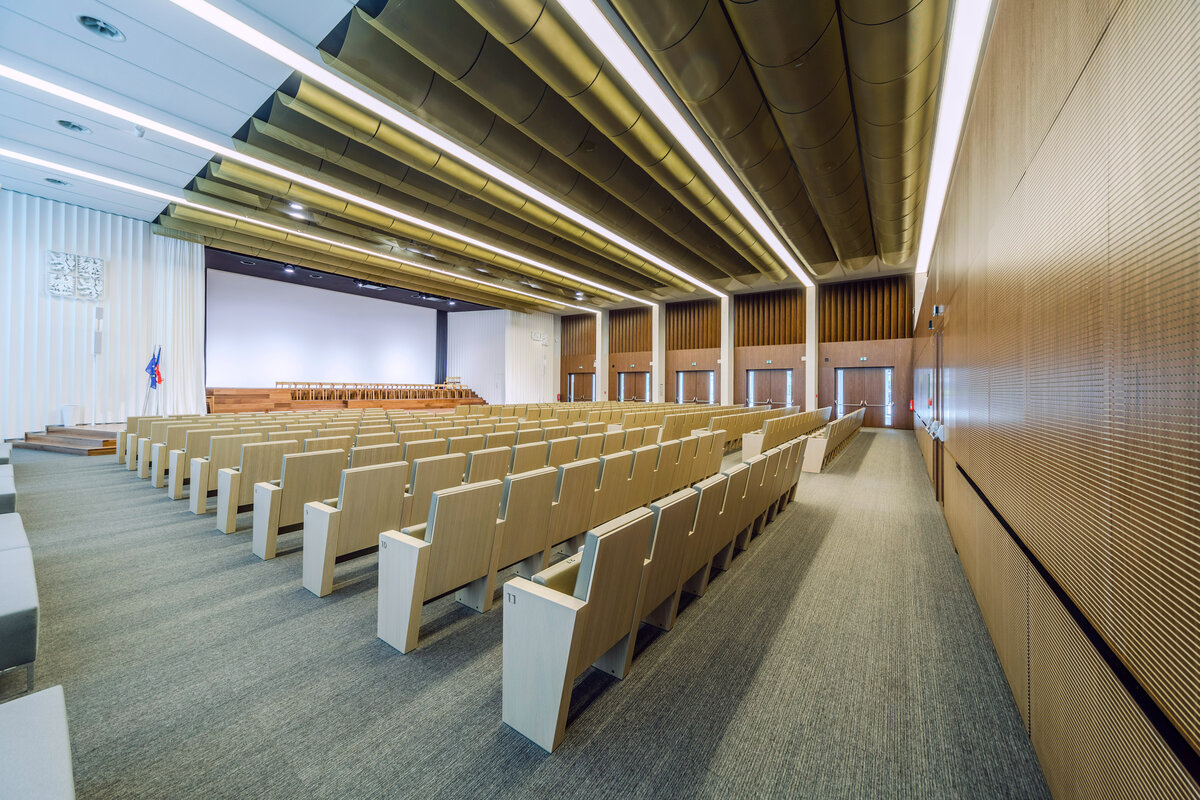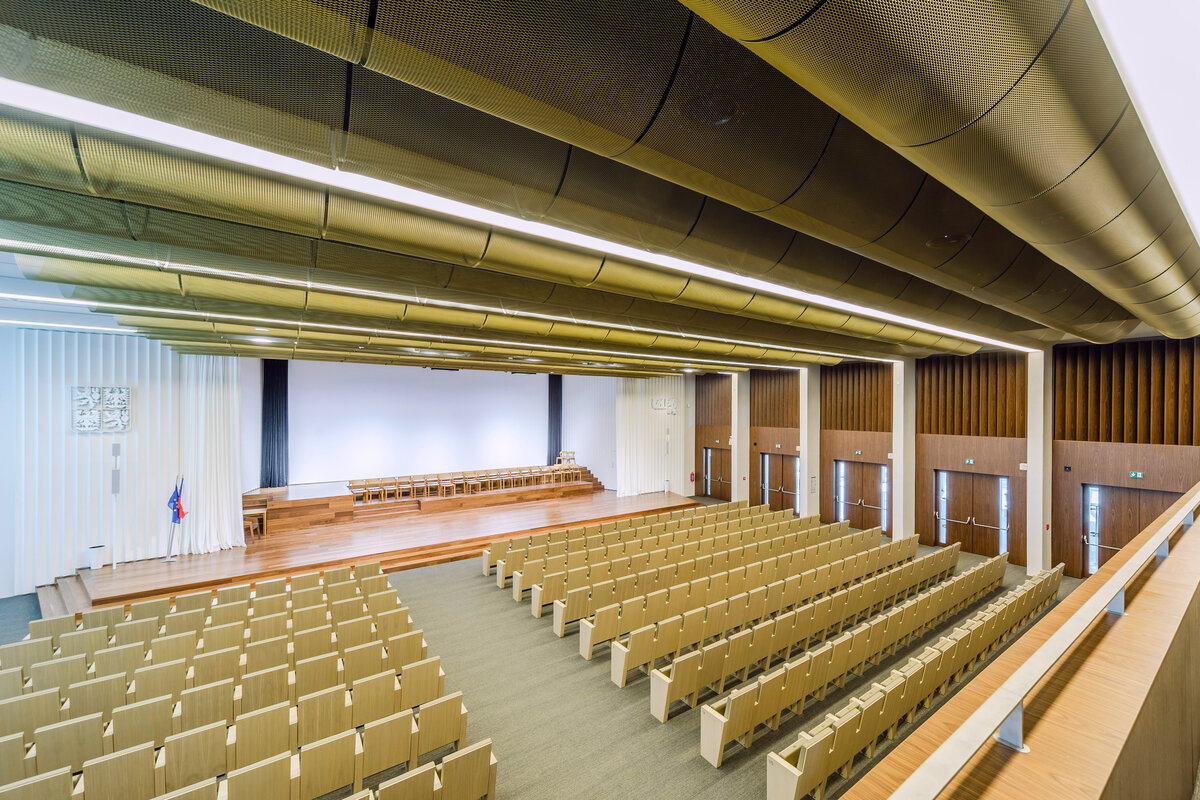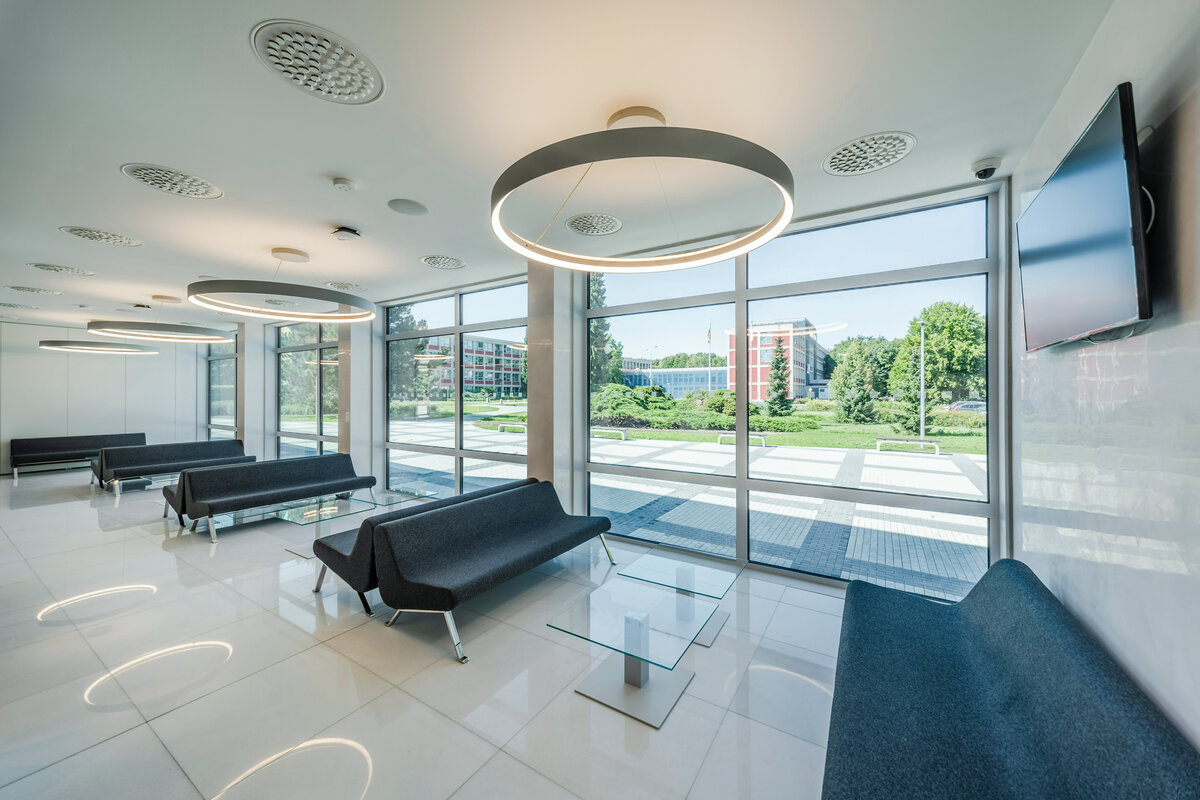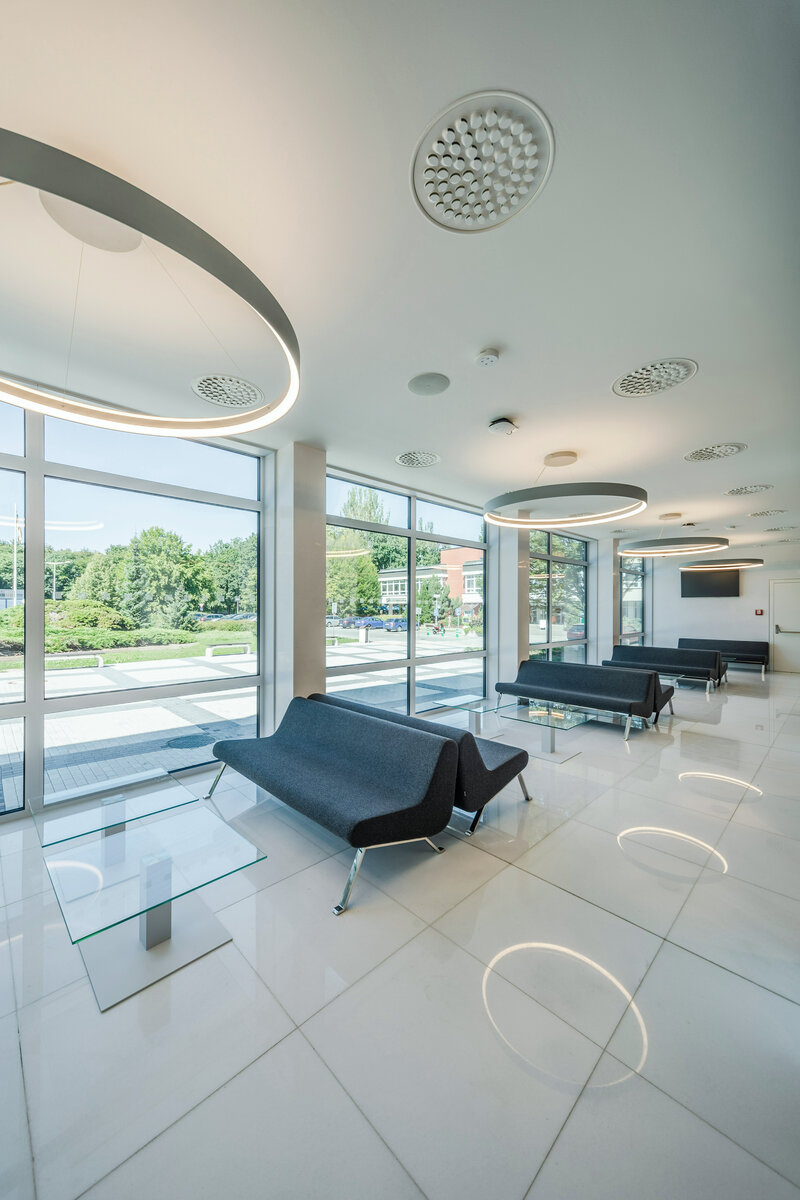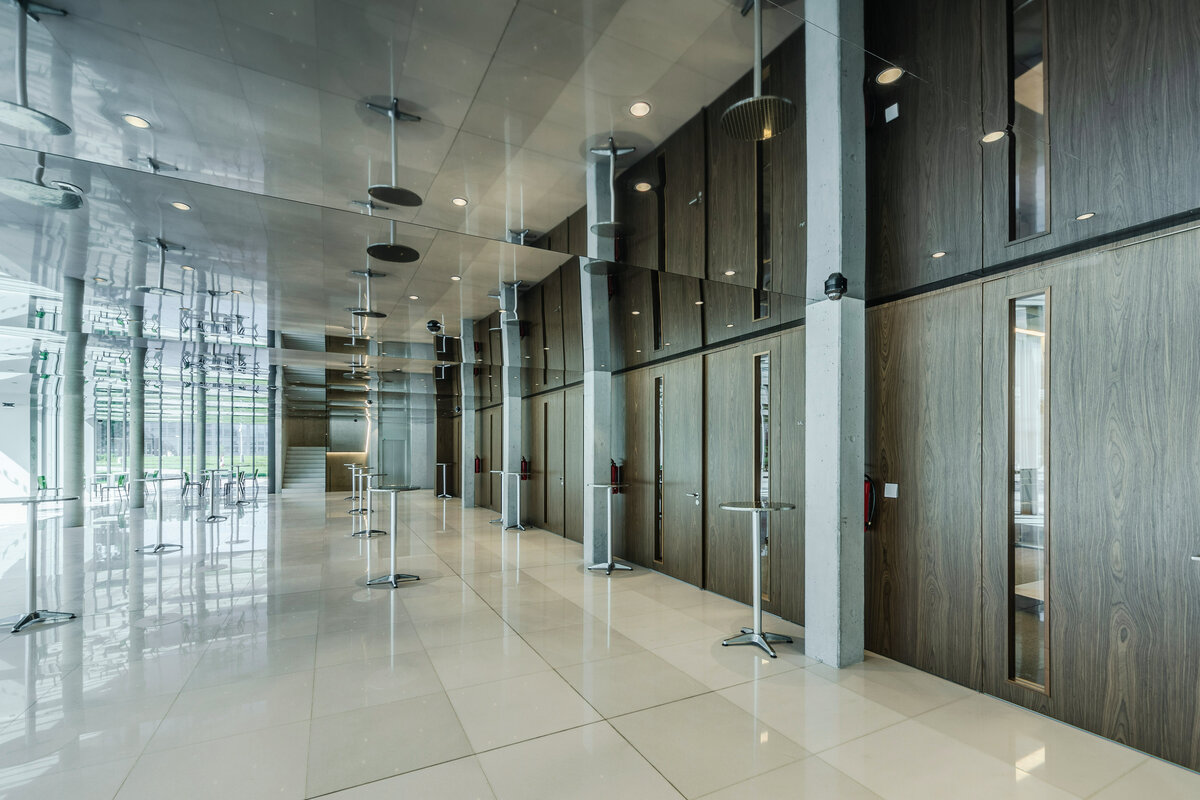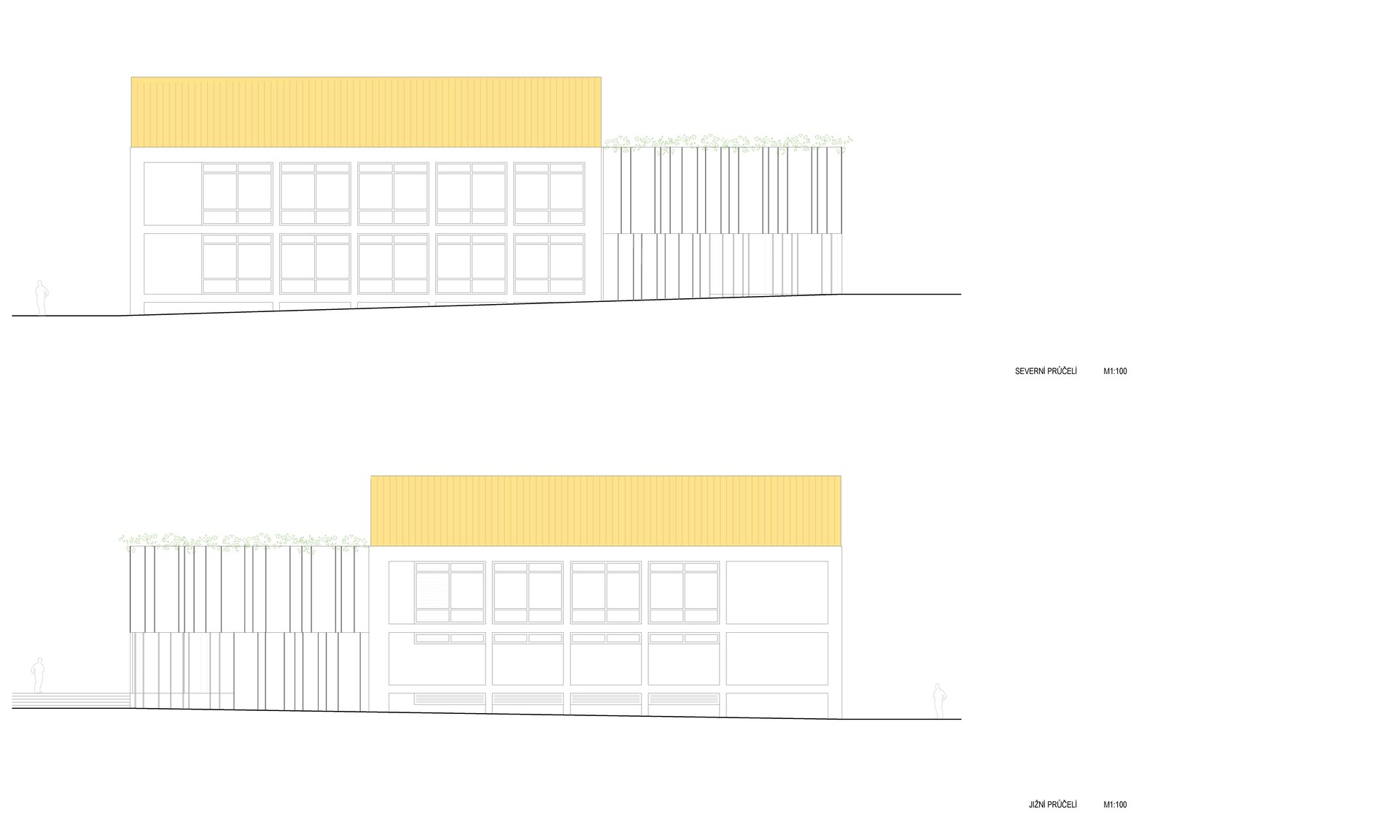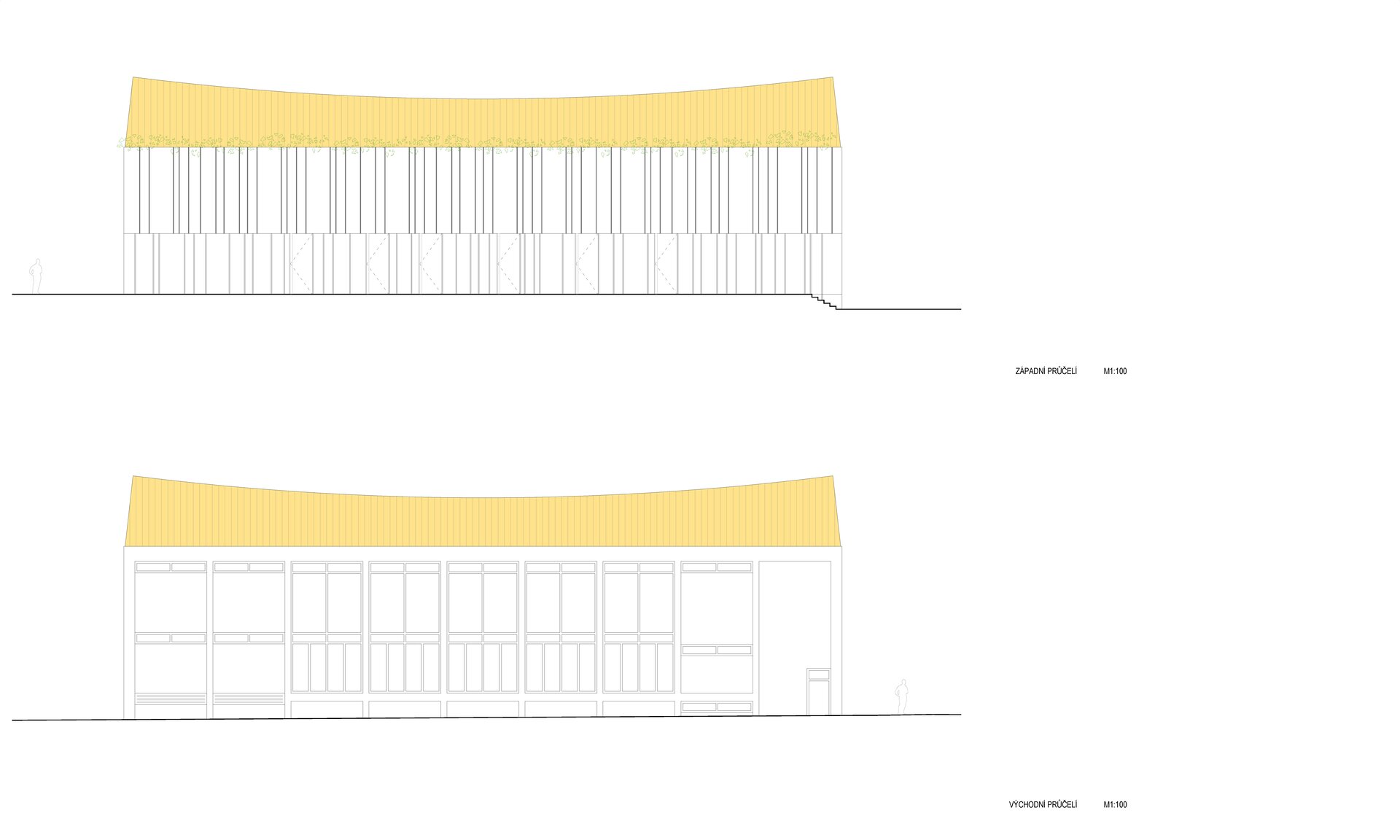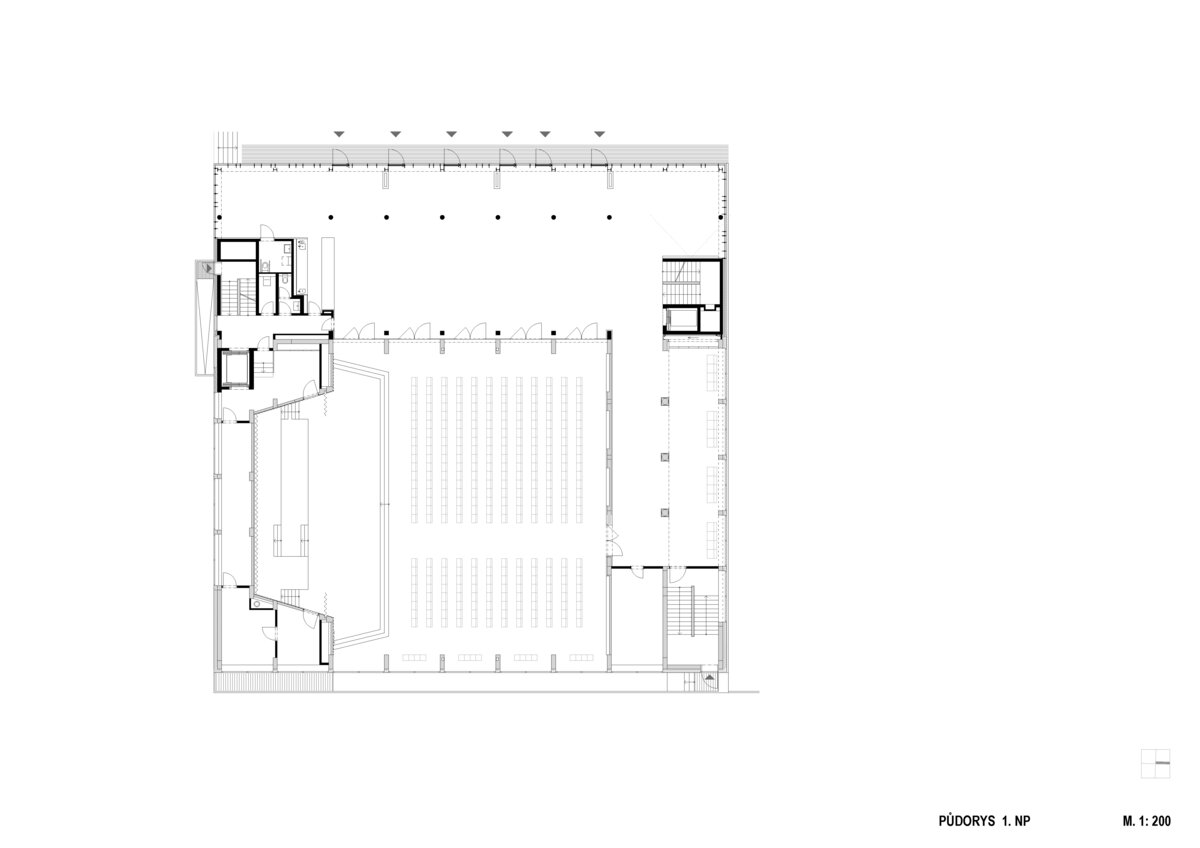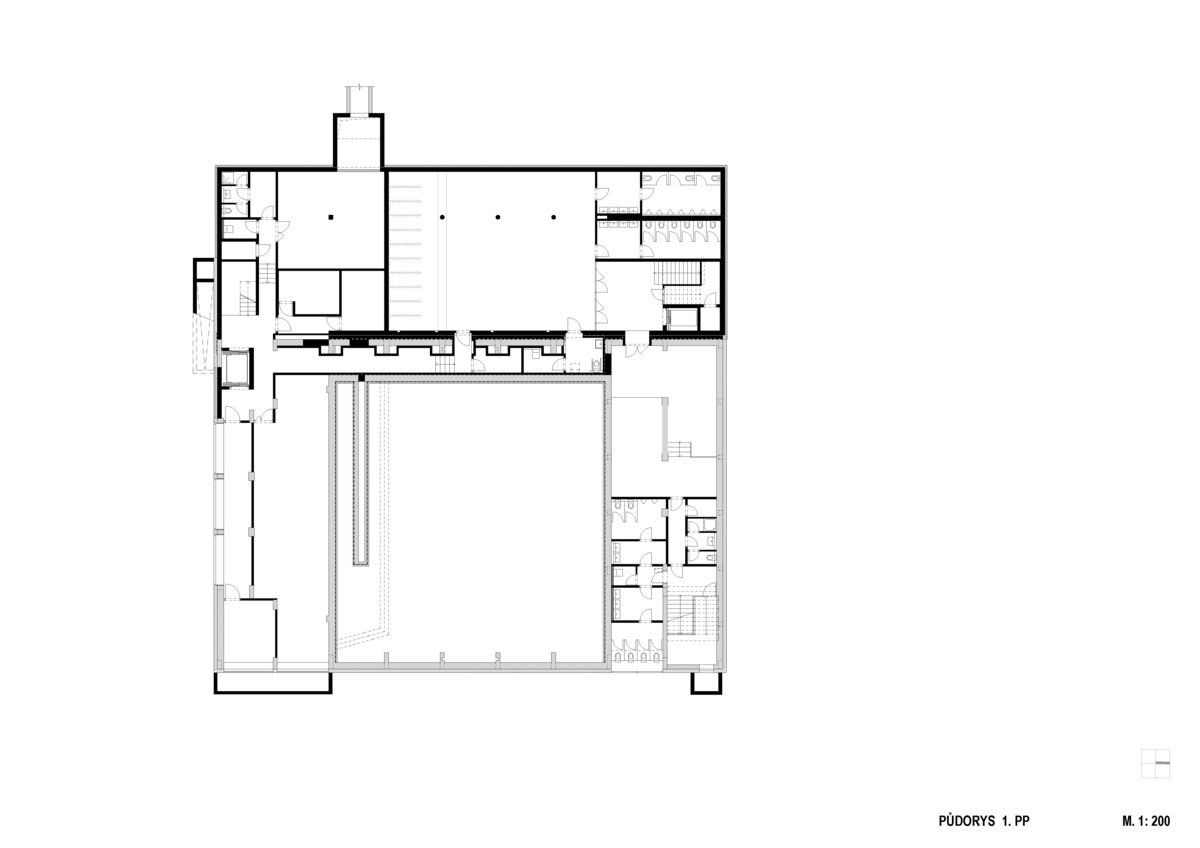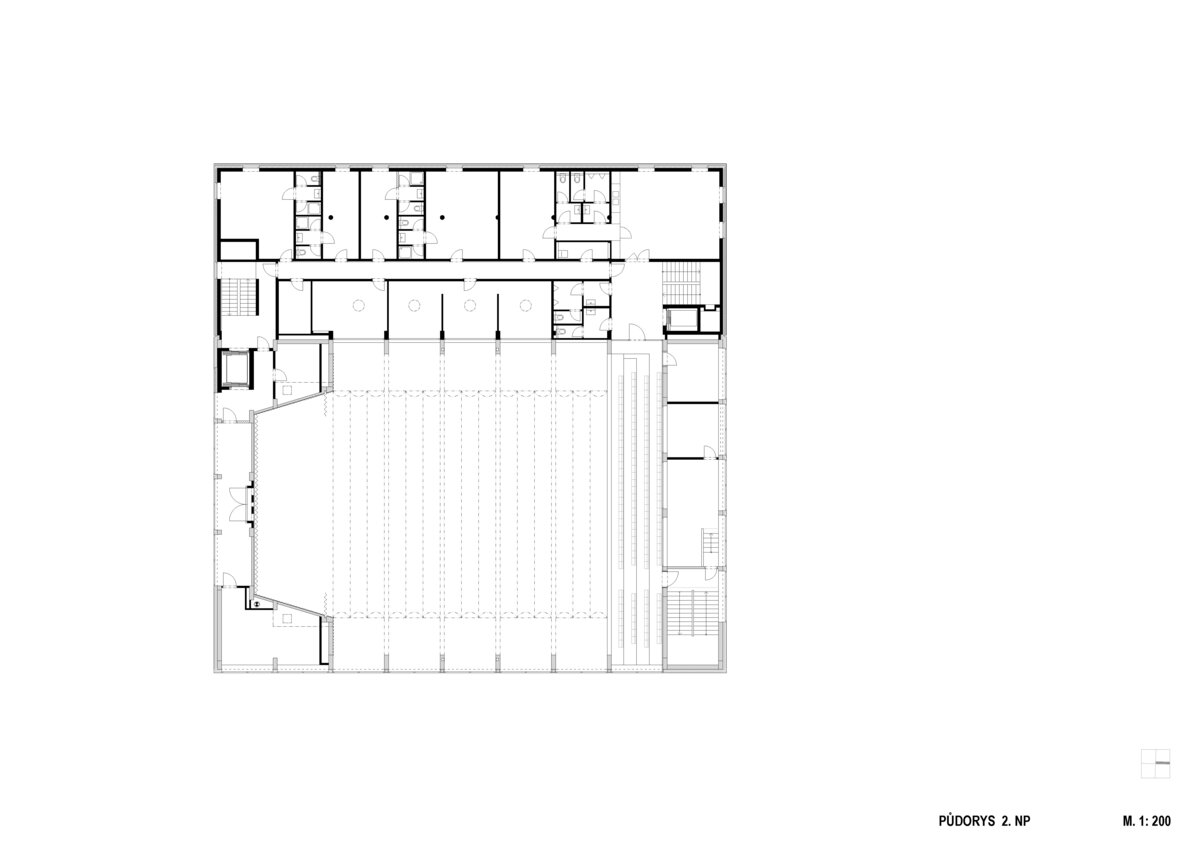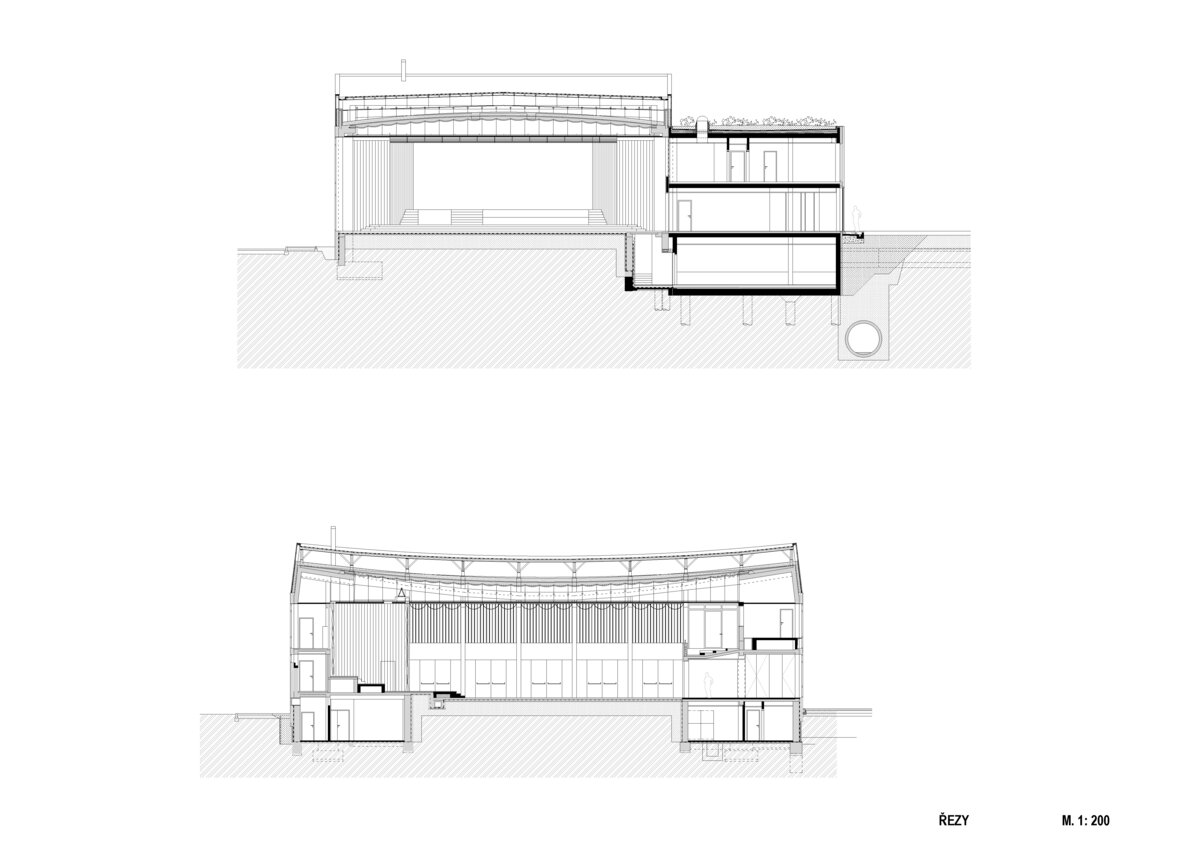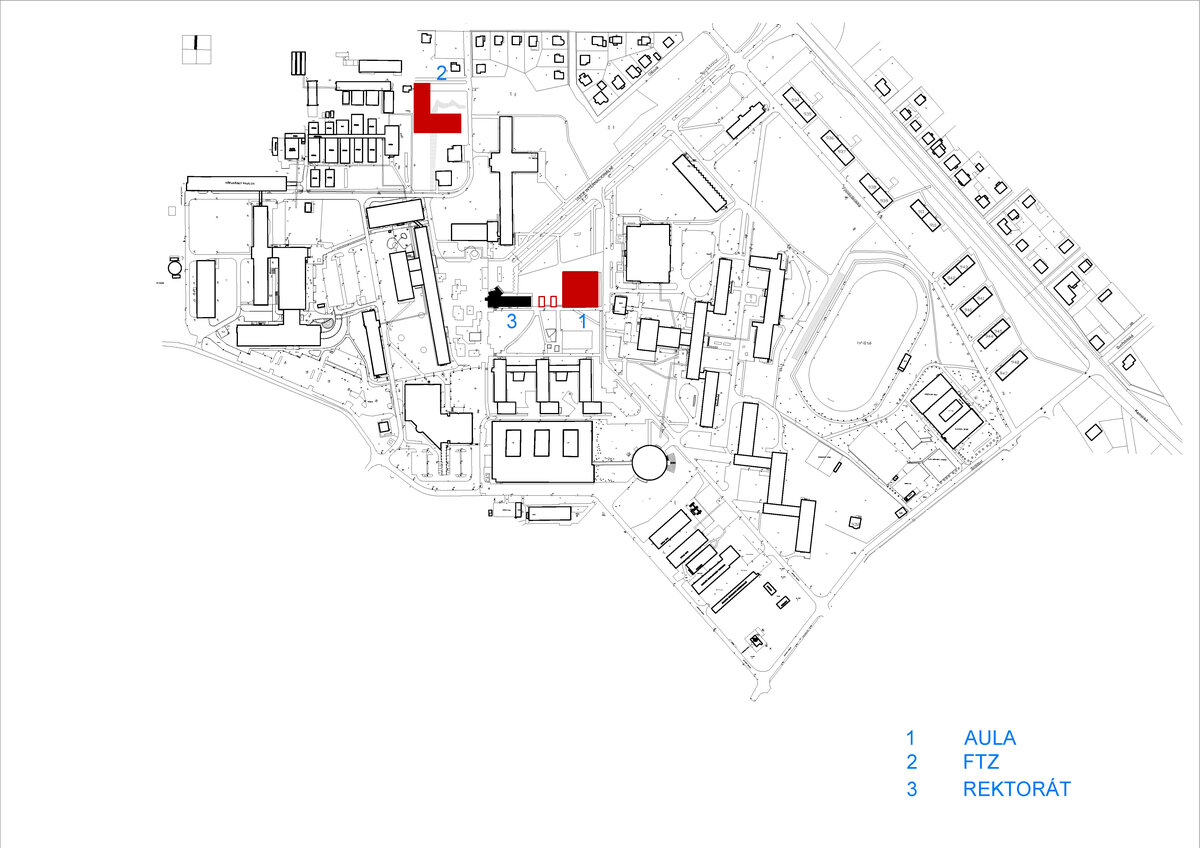 | | |
| --- | --- |
| Author | prof. Dr. Ing. Čejka Jan, Architekti DRNH, doc. Ing. arch. Antonín Novák, Ing. arch. Petr Valenta, Ing. arch. Radovan Smejkal, Ing. arch. Eduard Štěrbák, Ing. arch. Pavel Veselý |
| Studio | |
| Location | Praha 6 - Suchdol, Česká republika |
| Investor | Česká zemědělská univerzita v Praze |
| Supplier | UNISTAV CONSTRUCTION a.s. |
| Date of project approval | January 2021 |
| Fotograf | |
The Univerzity Auditorium building was built in 1965 on the basis of an architectural competition for the VŠZ campus, which was won by the architect Jan Čejka in 1958, who also participated in the current reconstruction of the building. Refurbishment and extension of an auditorium An original auditorium hall was no longersuitable in terms of technical equipment, layout or economy of operation and underwent a complete renovation. To expand the area of visitor, operational and technical facilities, an extension was built in front of the western facade of the original building, which responds spatially to the adjacent Rector's Office building.
Together with the square, it creates a significant accent of the entire campus, which is enhanced by the golden colour of the auditorium roof, evoking the impression of the crown that blends into the interior in the form of golden canopies in the ceiling of the main hall. The square between the auditorium and the rectory was redesigned in shape and height and paved, complemented by flower beds with mature trees and a hidden water mist sprayer.
The original expressive processing of the facades as the transcribed shape of the supporting frame with clinker clad brick walls was expressed in a contemporary way by contact insulation of the historic building, where the original frame structure was rewritten into smoothly plastered lesenes and the original masonry walls were lined with pearl mosaic. The façade of the extension is completely transparent at the ground floor level for connecting the exterior with the auditorium foyer, and at the first-floor level without admitted window openings, which are covered with glass cladding with irregular vertical formatting. The roof of the extension is flat with vegetation.
Green building
Environmental certification
| | |
| --- | --- |
| Type and level of certificate | - |
Water management
| | |
| --- | --- |
| Is rainwater used for irrigation? | |
| Is rainwater used for other purposes, e.g. toilet flushing ? | |
| Does the building have a green roof / facade ? | |
| Is reclaimed waste water used, e.g. from showers and sinks ? | |
The quality of the indoor environment
| | |
| --- | --- |
| Is clean air supply automated ? | |
| Is comfortable temperature during summer and winter automated? | |
| Is natural lighting guaranteed in all living areas? | |
| Is artificial lighting automated? | |
| Is acoustic comfort, specifically reverberation time, guaranteed? | |
| Does the layout solution include zoning and ergonomics elements? | |
Principles of circular economics
| | |
| --- | --- |
| Does the project use recycled materials? | |
| Does the project use recyclable materials? | |
| Are materials with a documented Environmental Product Declaration (EPD) promoted in the project? | |
| Are other sustainability certifications used for materials and elements? | |
Energy efficiency
| | |
| --- | --- |
| Energy performance class of the building according to the Energy Performance Certificate of the building | B |
| Is efficient energy management (measurement and regular analysis of consumption data) considered? | |
| Are renewable sources of energy used, e.g. solar system, photovoltaics? | |
Interconnection with surroundings
| | |
| --- | --- |
| Does the project enable the easy use of public transport? | |
| Does the project support the use of alternative modes of transport, e.g cycling, walking etc. ? | |
| Is there access to recreational natural areas, e.g. parks, in the immediate vicinity of the building? | |