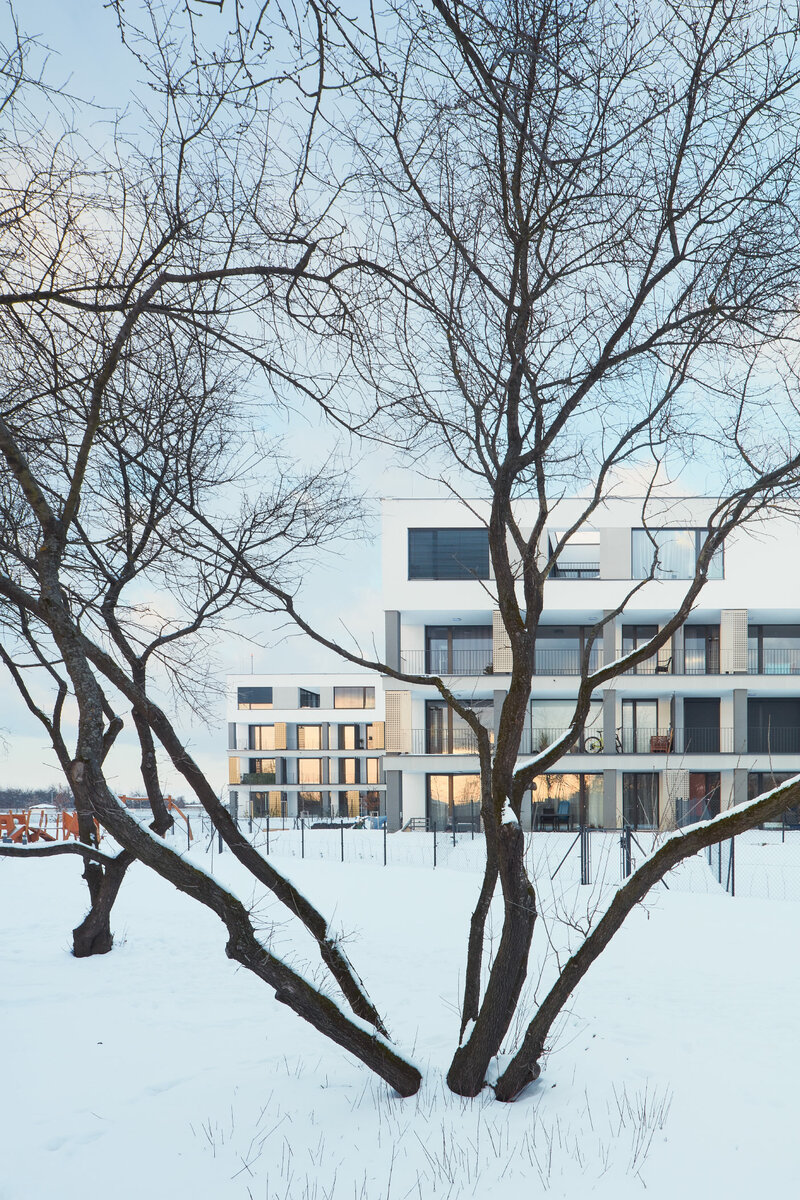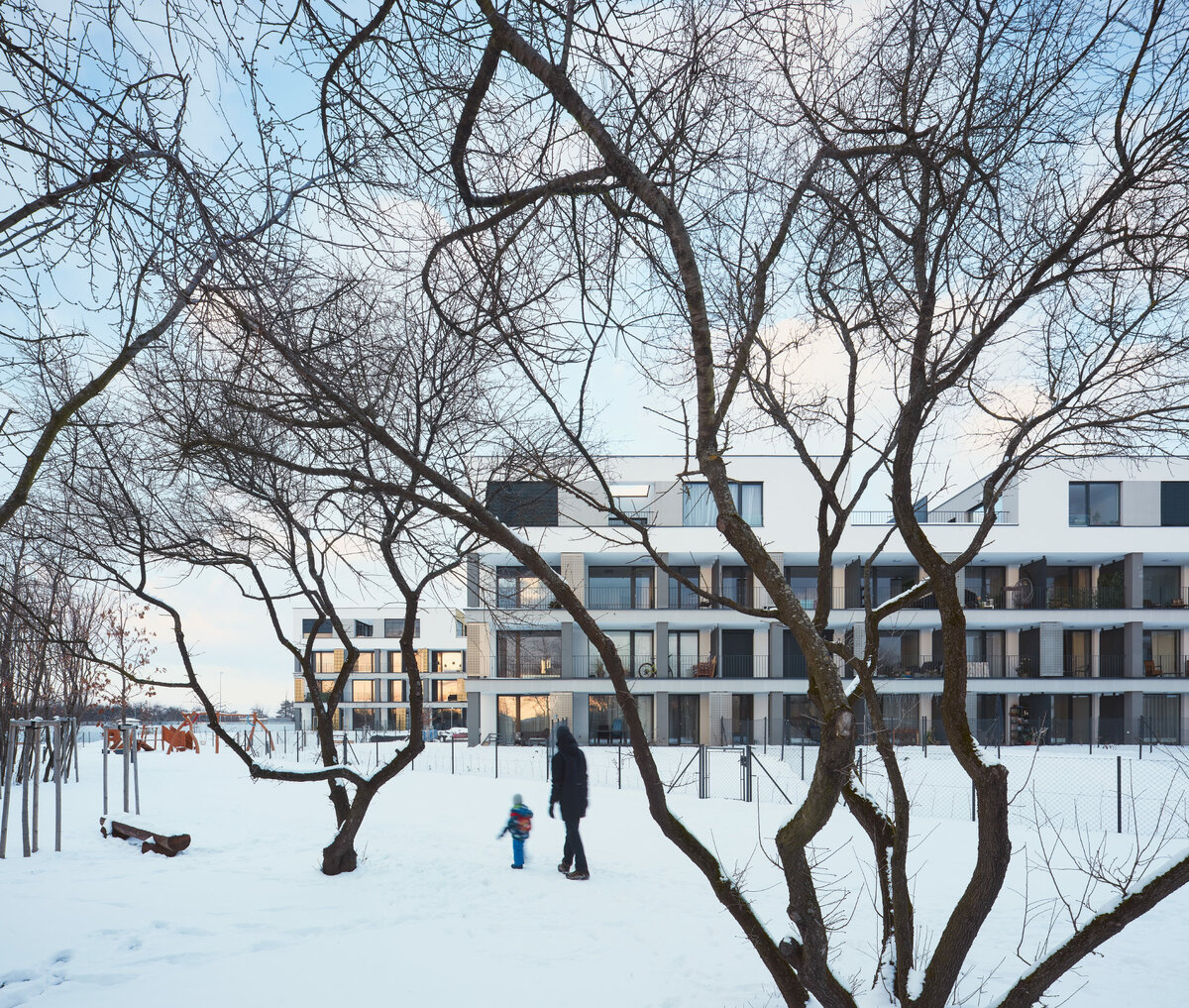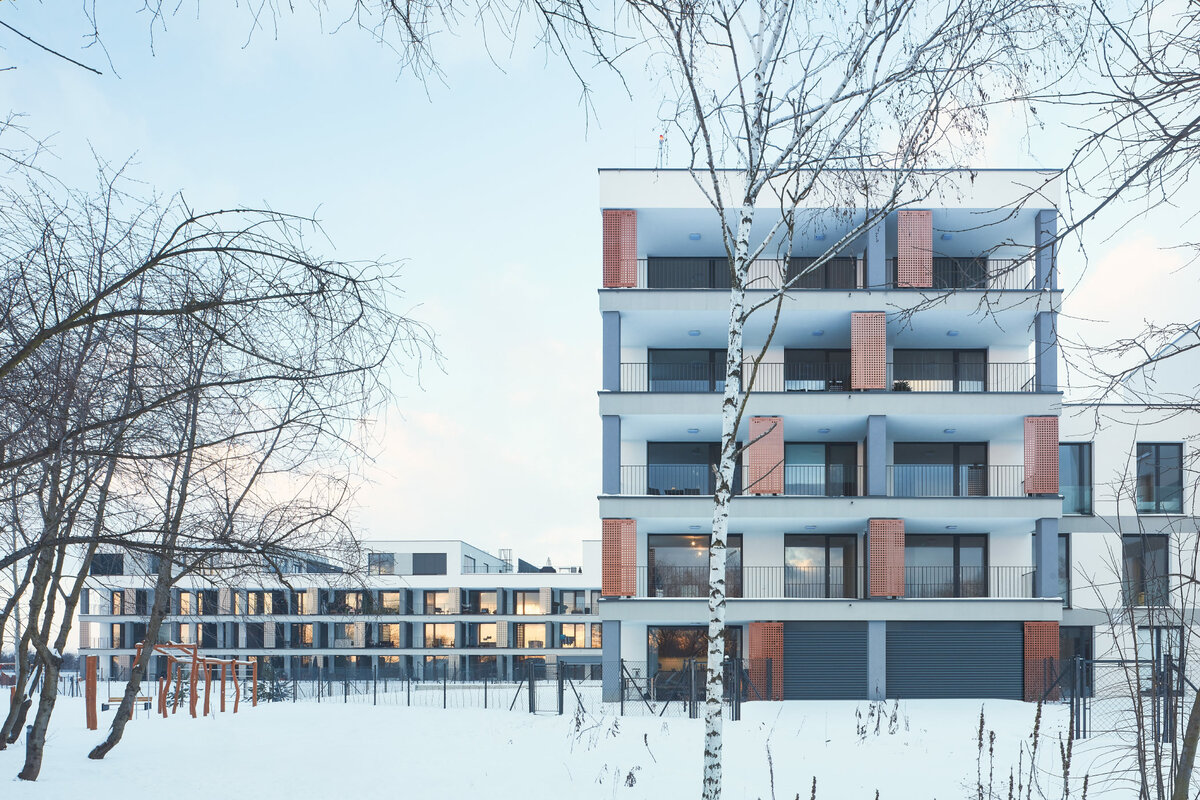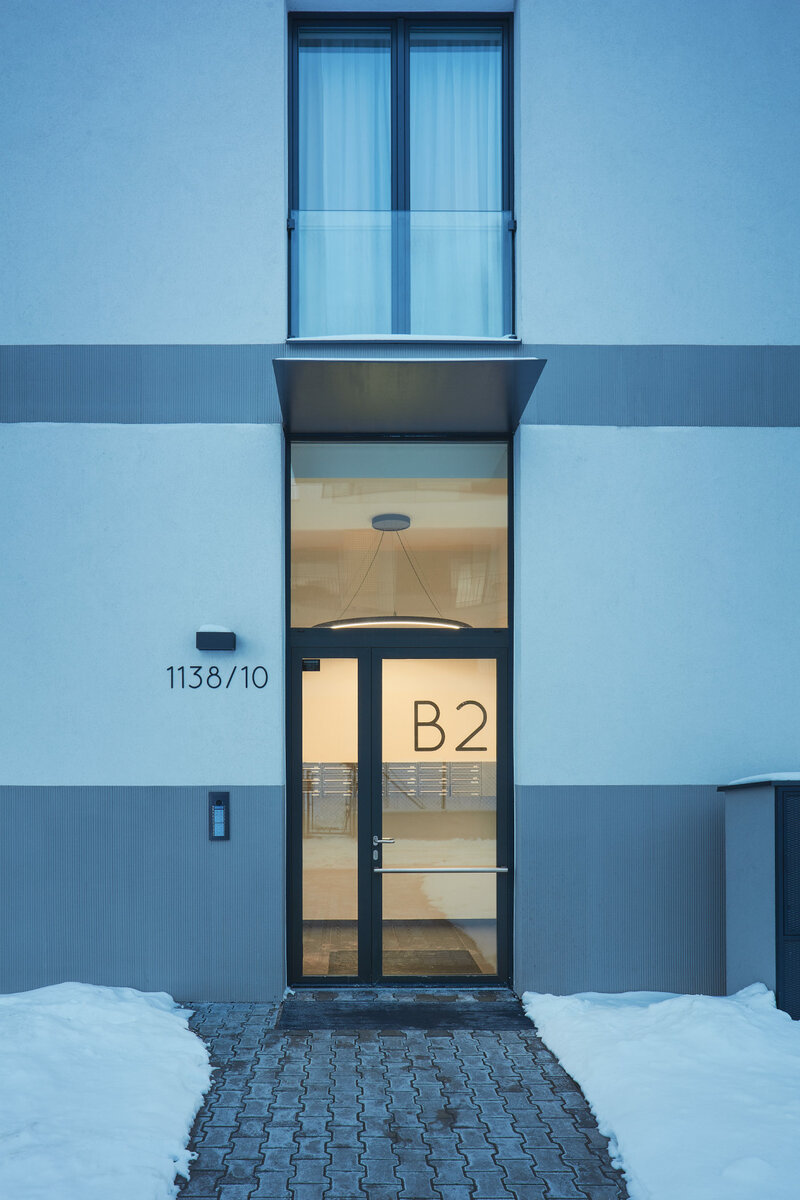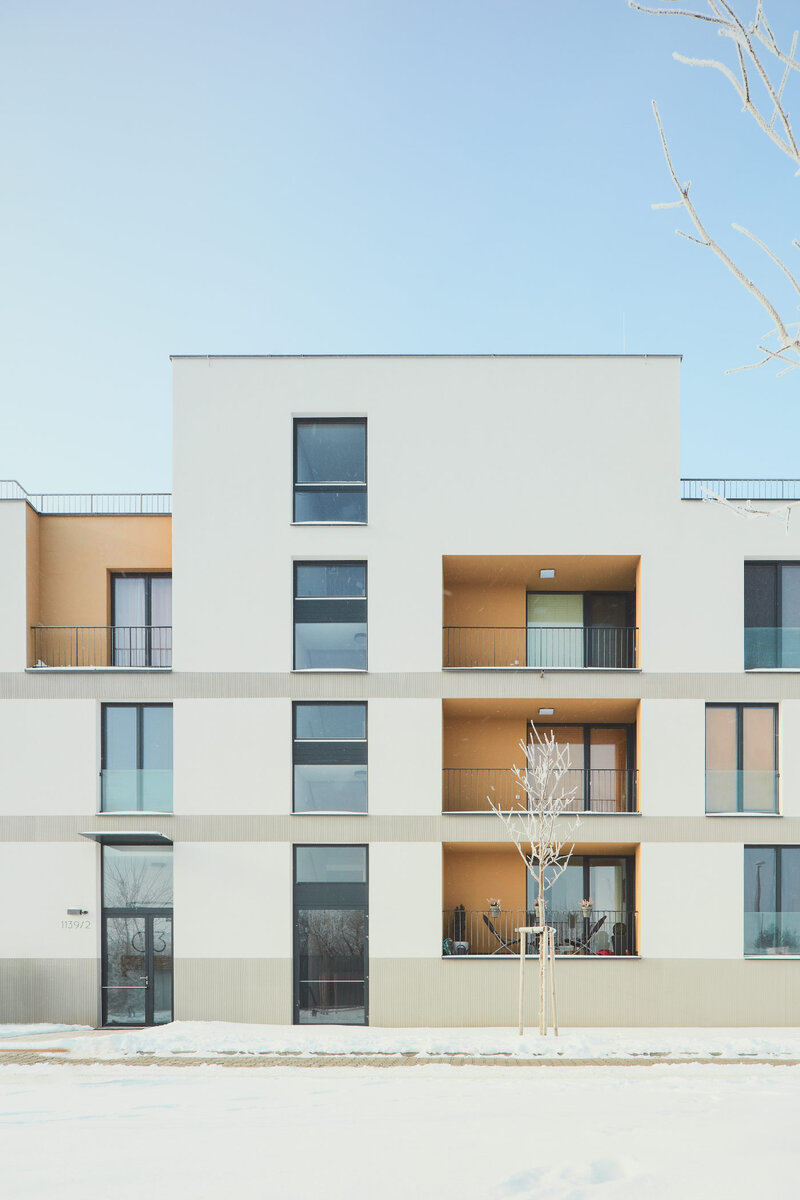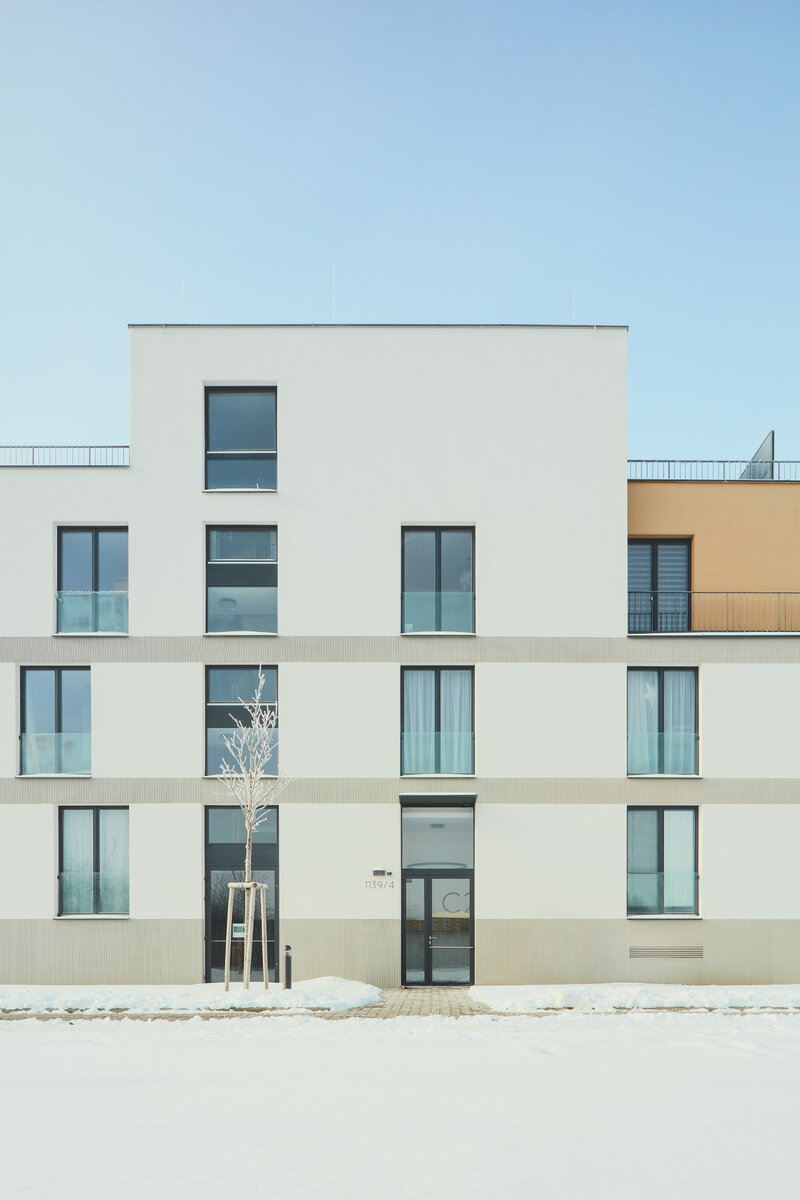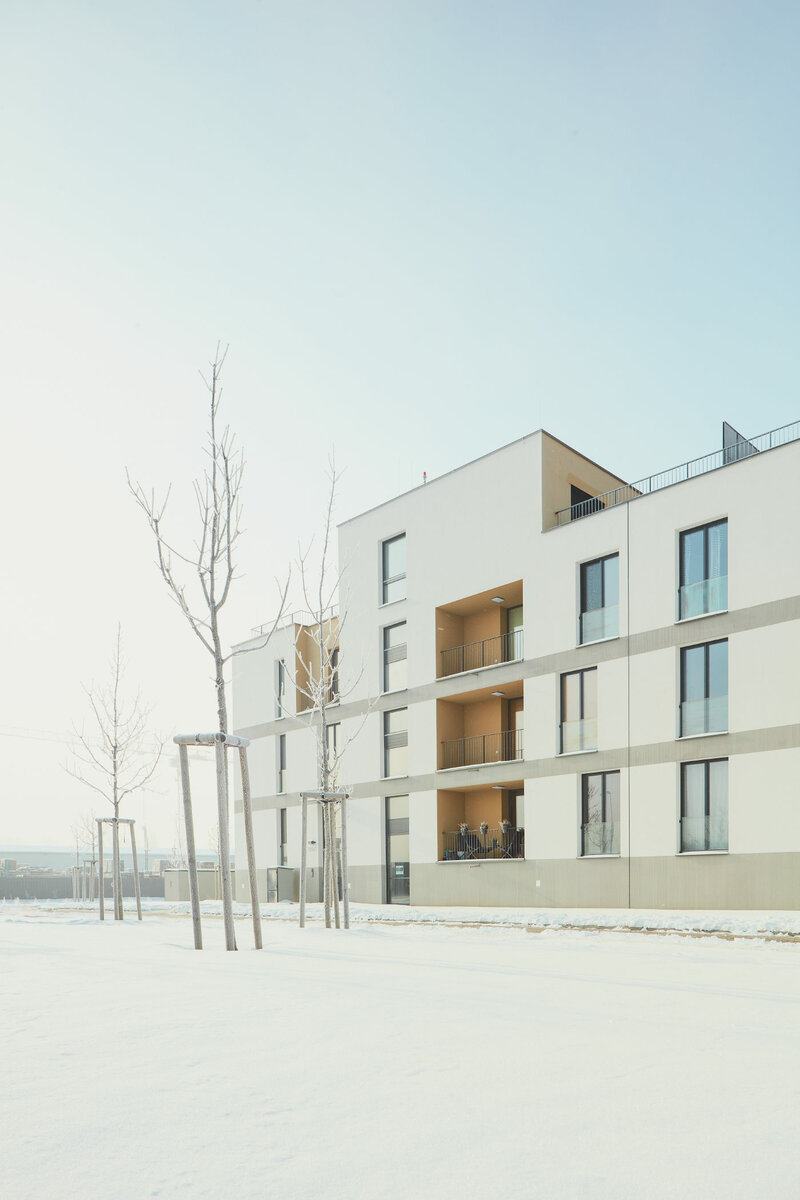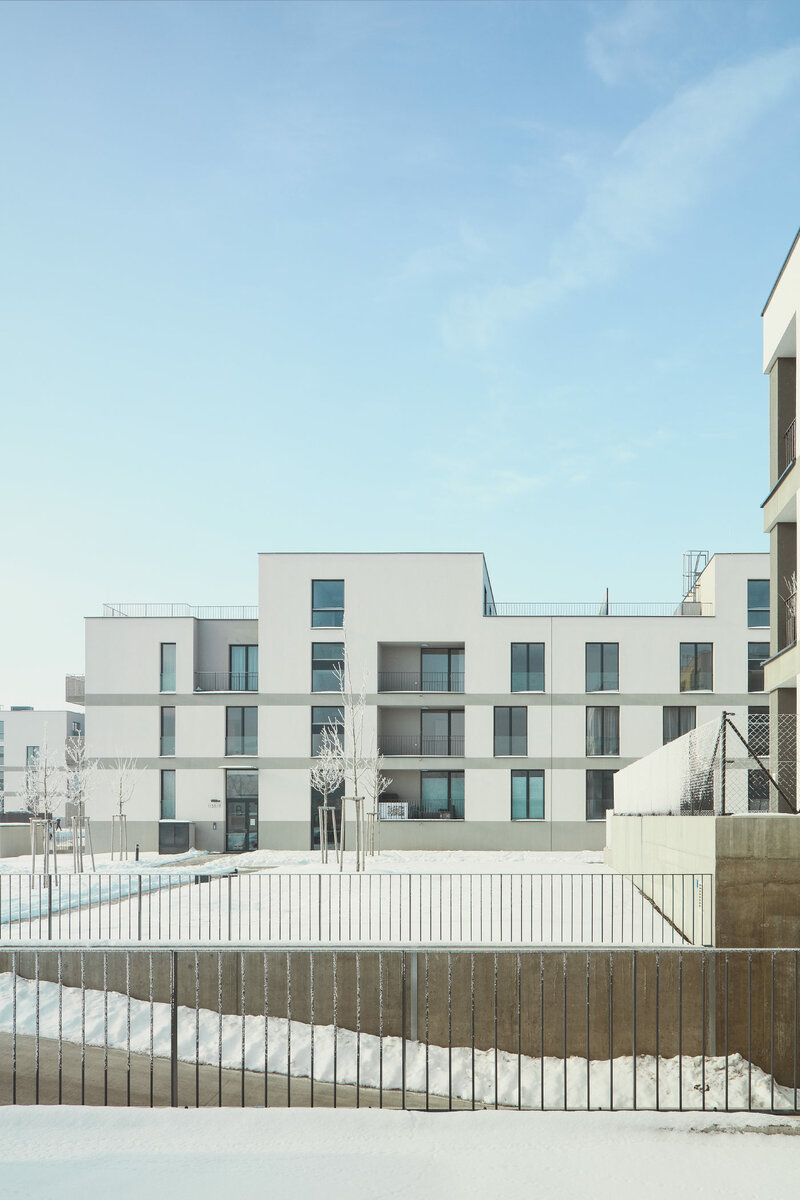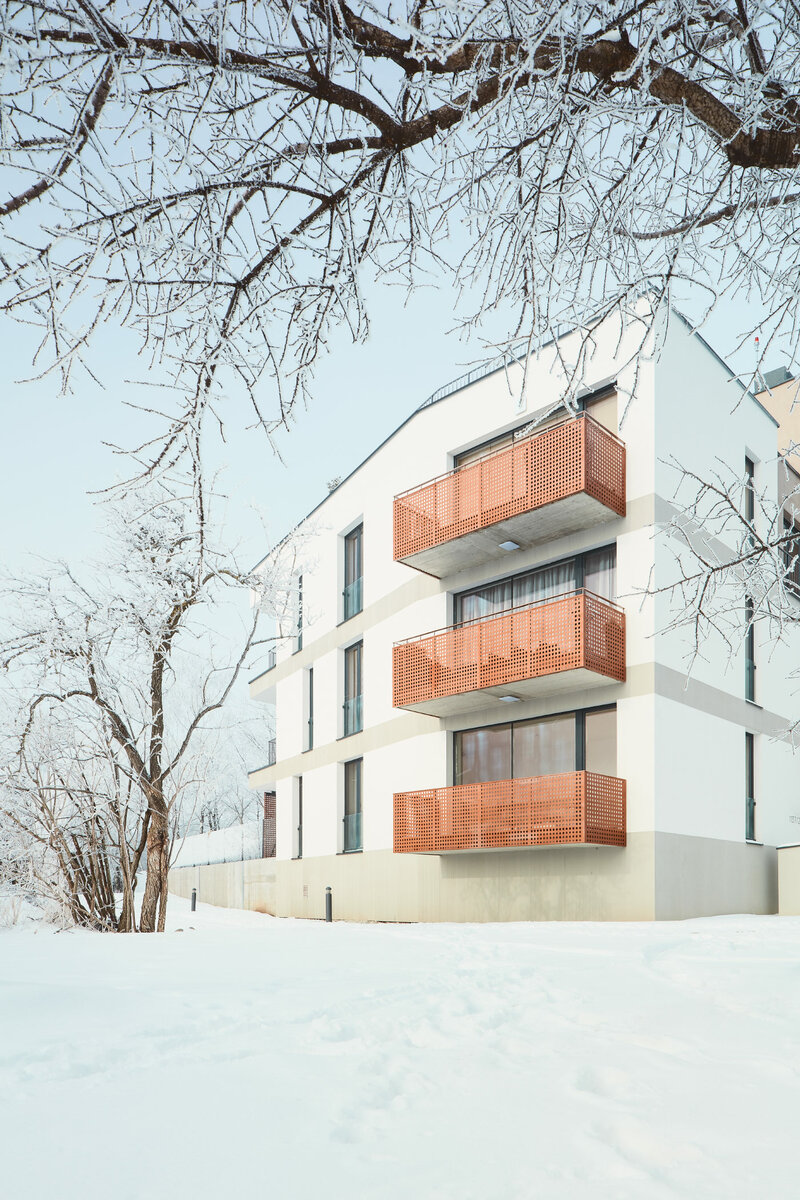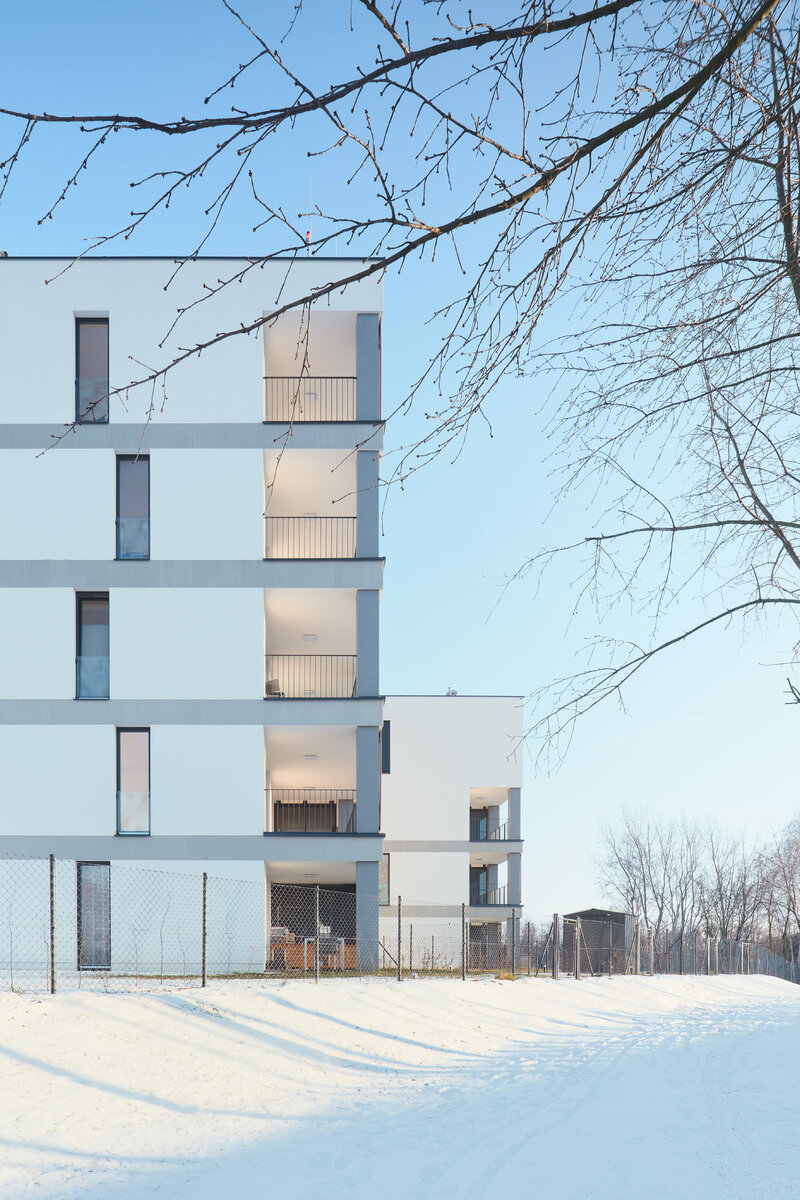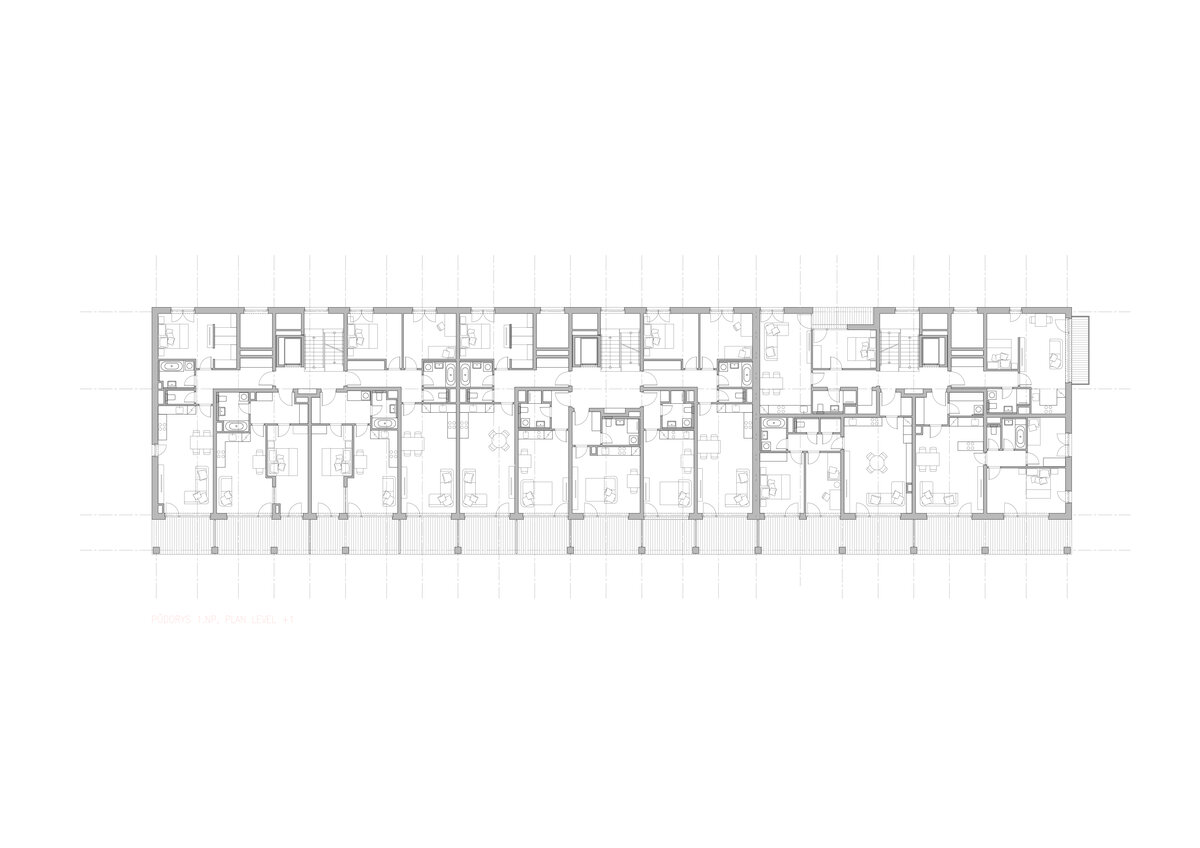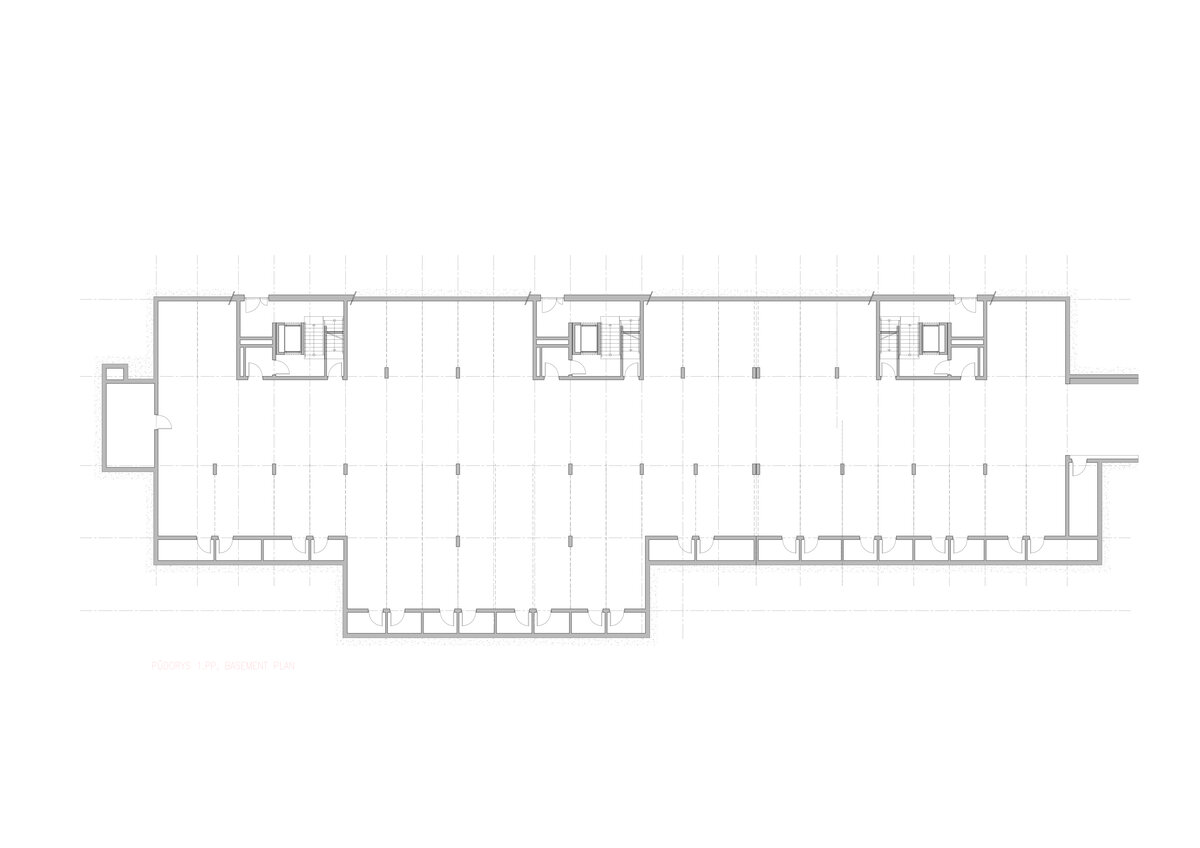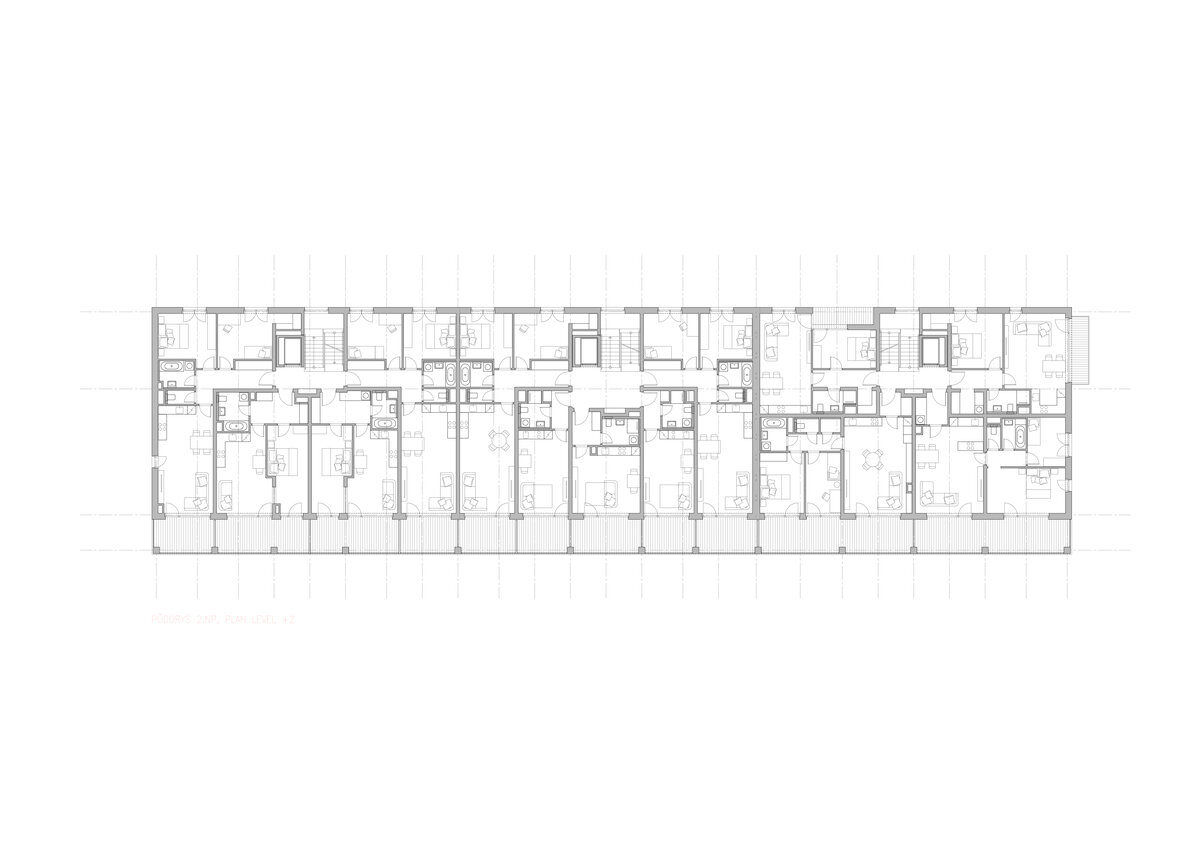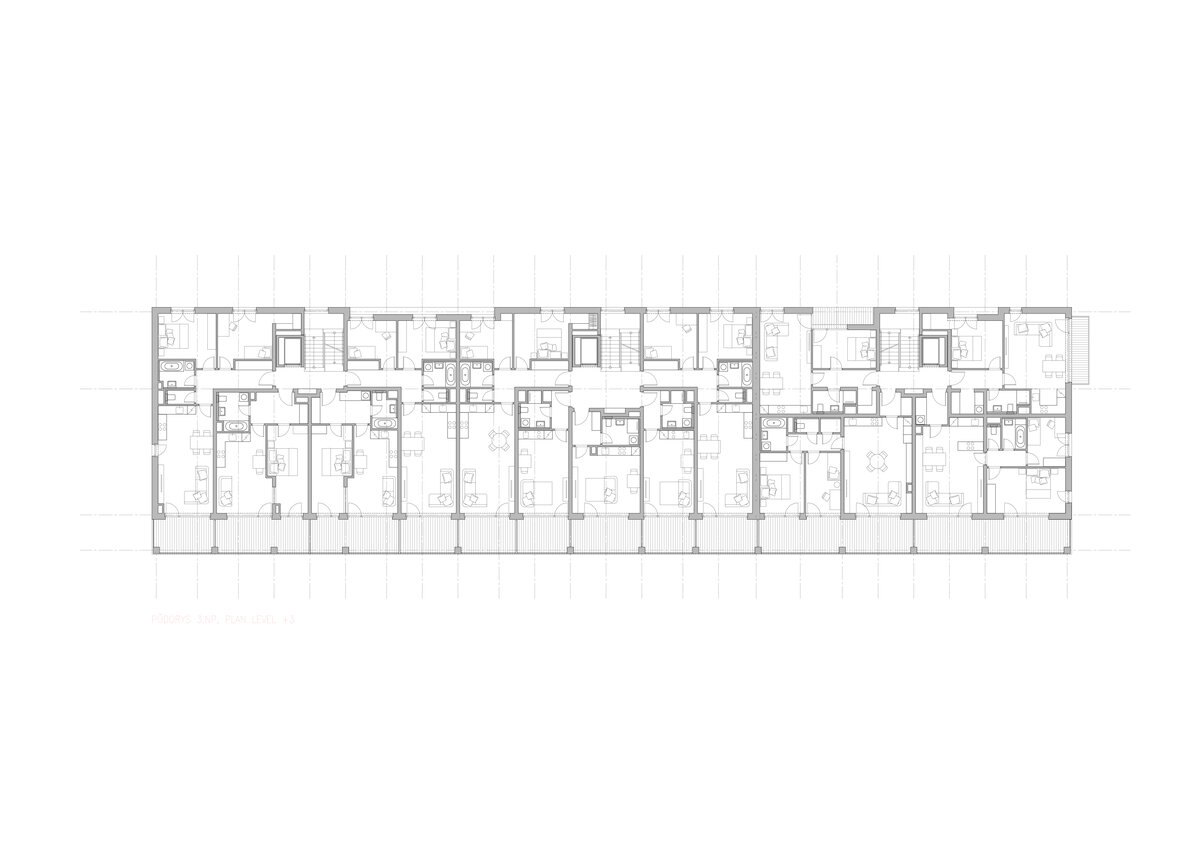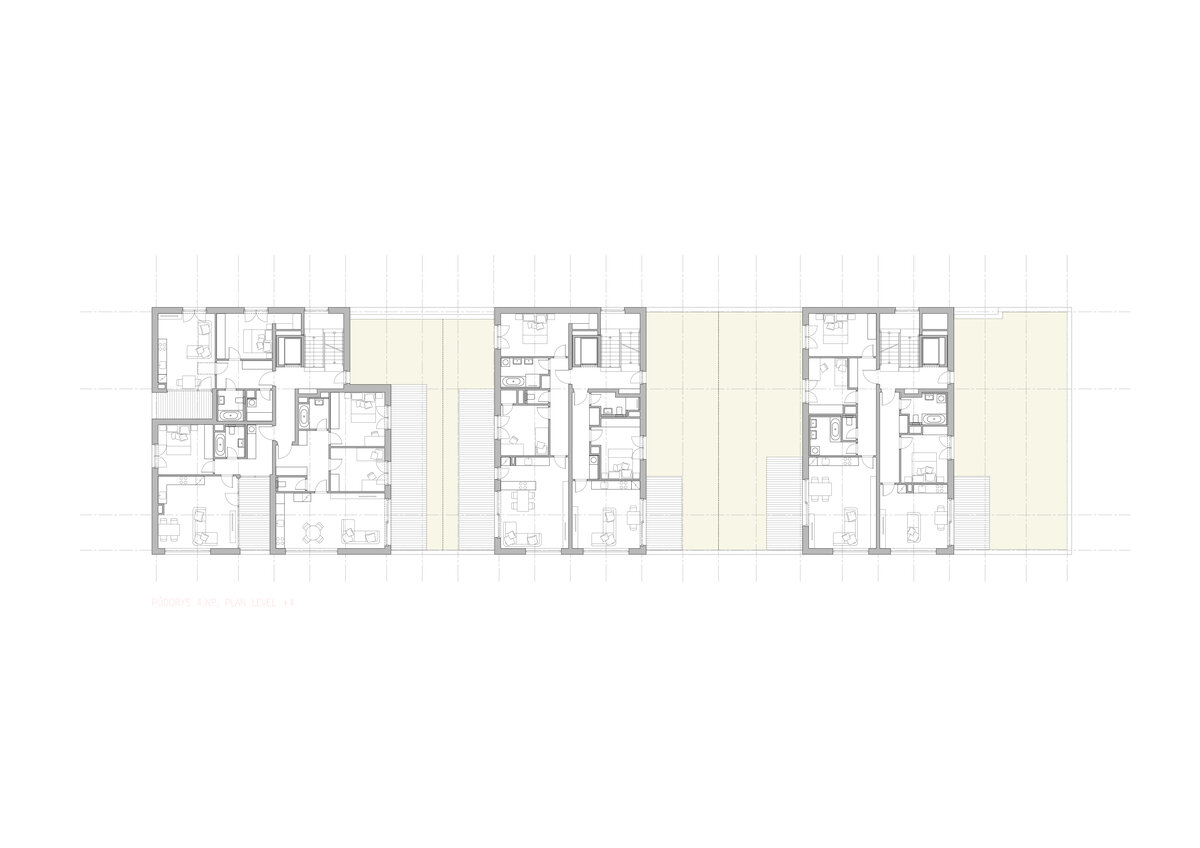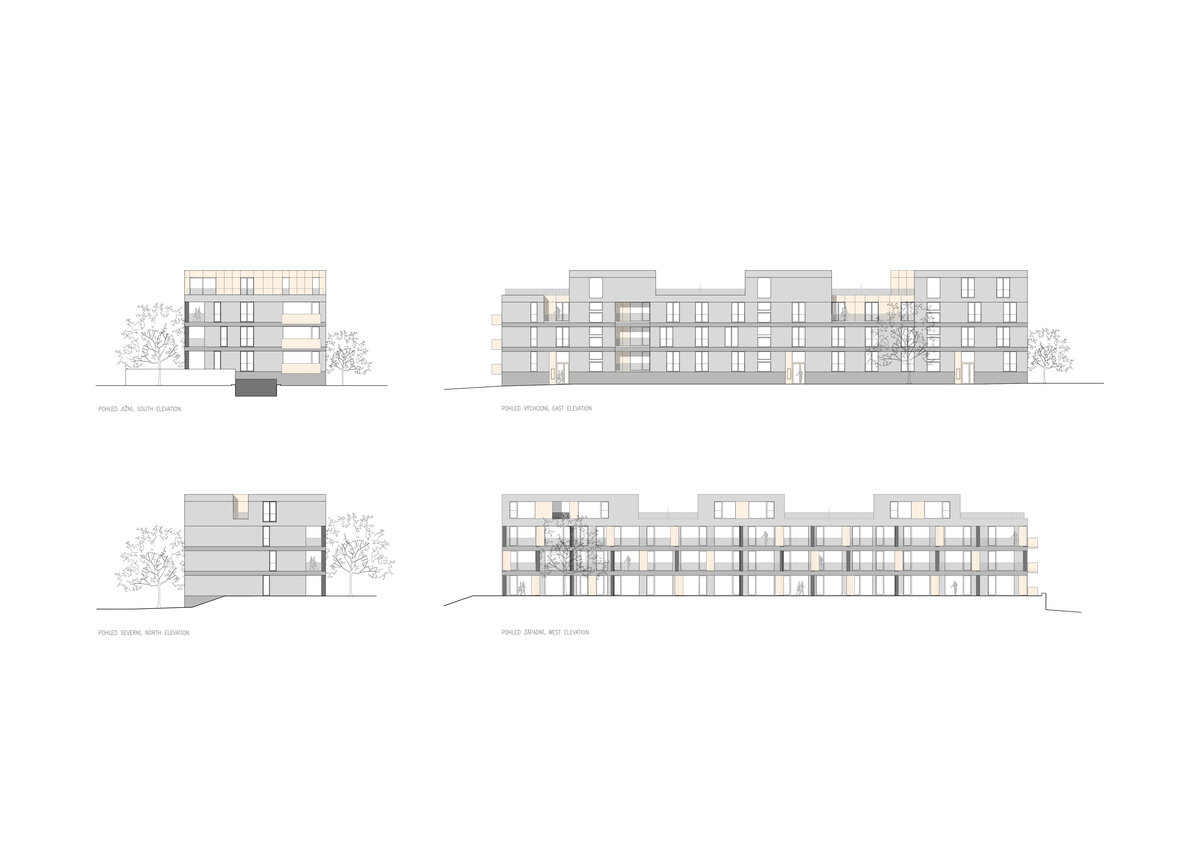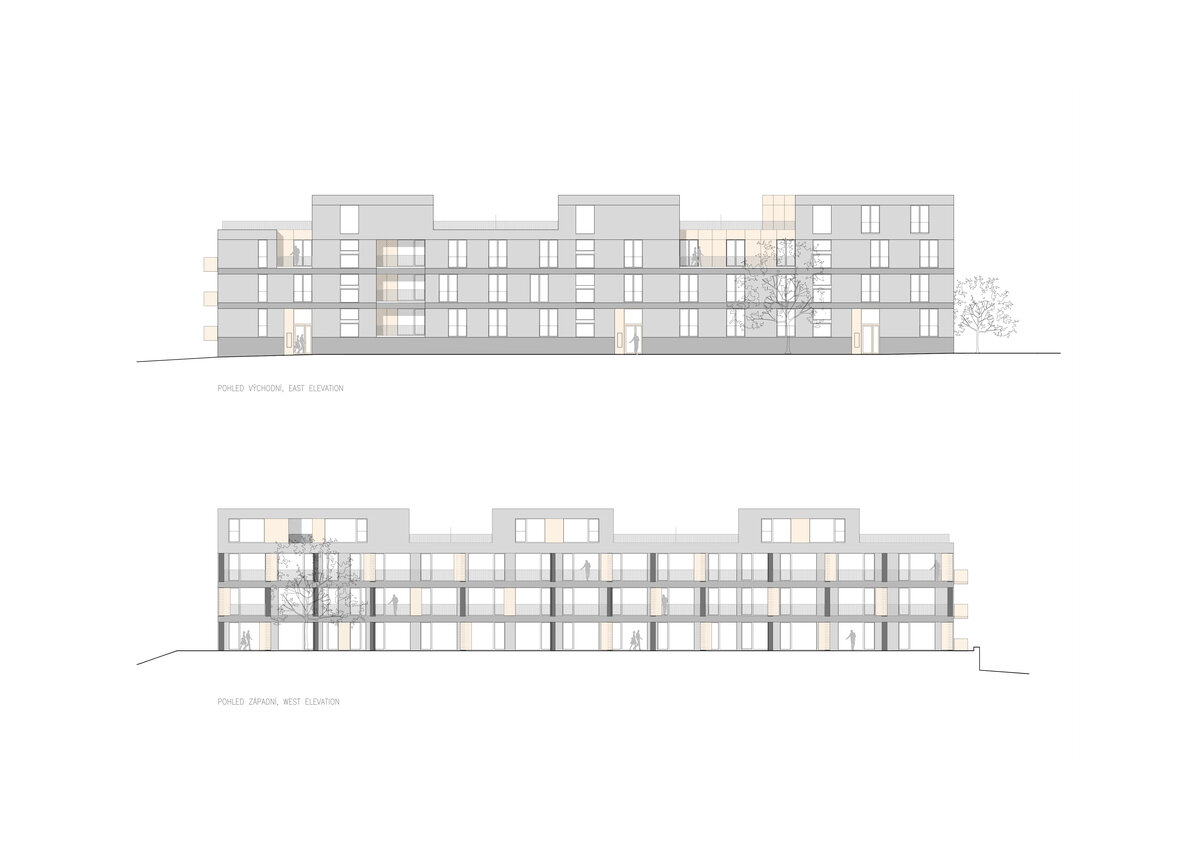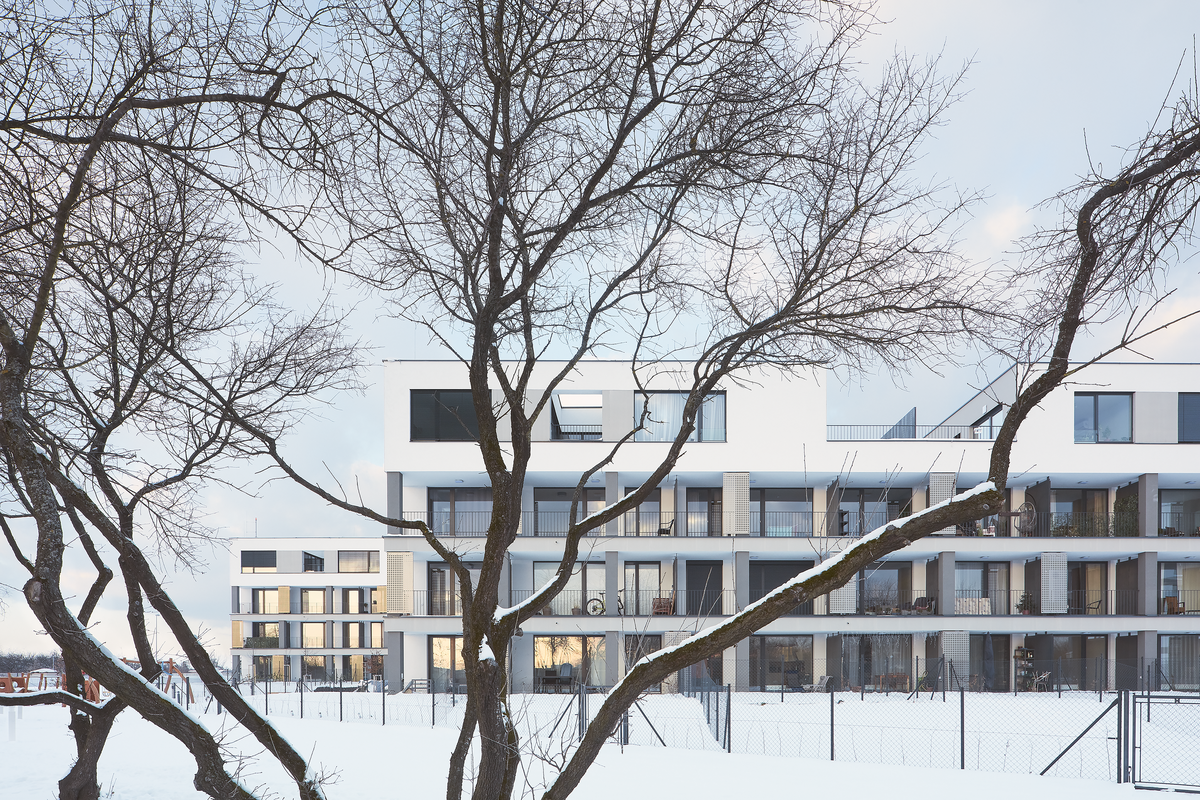 | | |
| --- | --- |
| Author | Ing. arch. Pavel Machar, Ing. arch. Radek Teichman, Ing. arch. Kateřina Margoldová / MACHAR & TEICHMAN |
| Studio | |
| Location | Plzákova 1138/8, 197 00 Praha 19 - Kbely |
| Investor | Top Estates Group s.r.o. |
| Supplier | bez generálního dodavatele |
| Date of project approval | January 2021 |
| Fotograf | |
The Bleriot residential complex in Prague - Kbely is located west of Polaneckého Street as part of a wider transformation zone within walking distance of the Letňany metro station. The existing planning permit defining the volumetric design of the complex was followed by Machar & Teichman with the design of three contemporary apartment buildings.
The three newly designed apartment buildings have horizontal articulation, enhanced on the western facades by continuous spacious loggias overlooking the greenery. The houses are differentiated by complementary colours in golden, nickel and copper shades, which are applied both on the perforated shading panels of the western façades and on the balcony railings and internal staircases of the public areas of each house.

The layout is a combination of apartments from 1 bedroom to 3 bedroom on typical floors with larger apartments within the set-back floors. There are front gardens attached to the apartments within the ground floor. Parking is provided in the basement of the houses.
The studio's aim was to create timeless, simple and efficient architecture within the limited budget of contemporary commerical development, serving its users while offering a quality environment of shared green space.
The design is a transverse load-bearing system, the windows are timber, and the façade is light in combination with hand-grooved horizontal bands and coloured accents within the set-back floors to create generous rooftop apartment terraces.
Green building
Environmental certification
| | |
| --- | --- |
| Type and level of certificate | - |
Water management
| | |
| --- | --- |
| Is rainwater used for irrigation? | |
| Is rainwater used for other purposes, e.g. toilet flushing ? | |
| Does the building have a green roof / facade ? | |
| Is reclaimed waste water used, e.g. from showers and sinks ? | |
The quality of the indoor environment
| | |
| --- | --- |
| Is clean air supply automated ? | |
| Is comfortable temperature during summer and winter automated? | |
| Is natural lighting guaranteed in all living areas? | |
| Is artificial lighting automated? | |
| Is acoustic comfort, specifically reverberation time, guaranteed? | |
| Does the layout solution include zoning and ergonomics elements? | |
Principles of circular economics
| | |
| --- | --- |
| Does the project use recycled materials? | |
| Does the project use recyclable materials? | |
| Are materials with a documented Environmental Product Declaration (EPD) promoted in the project? | |
| Are other sustainability certifications used for materials and elements? | |
Energy efficiency
| | |
| --- | --- |
| Energy performance class of the building according to the Energy Performance Certificate of the building | B |
| Is efficient energy management (measurement and regular analysis of consumption data) considered? | |
| Are renewable sources of energy used, e.g. solar system, photovoltaics? | |
Interconnection with surroundings
| | |
| --- | --- |
| Does the project enable the easy use of public transport? | |
| Does the project support the use of alternative modes of transport, e.g cycling, walking etc. ? | |
| Is there access to recreational natural areas, e.g. parks, in the immediate vicinity of the building? | |