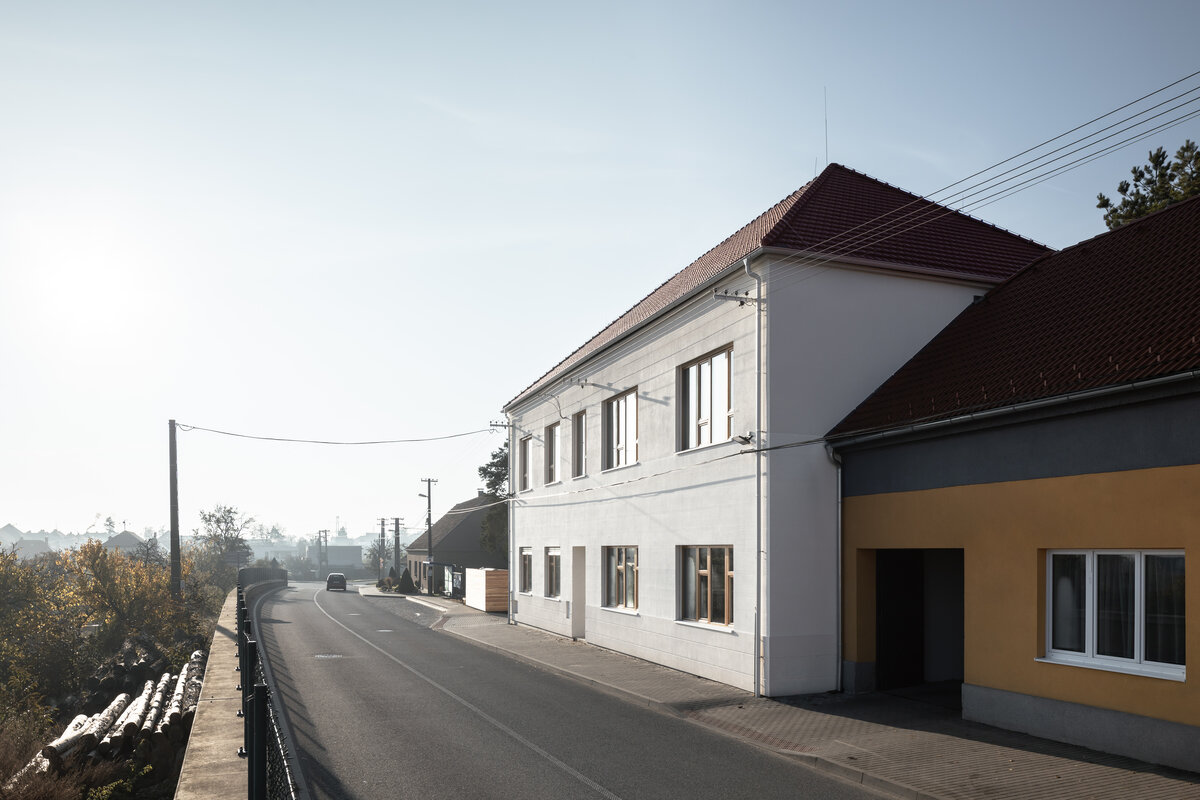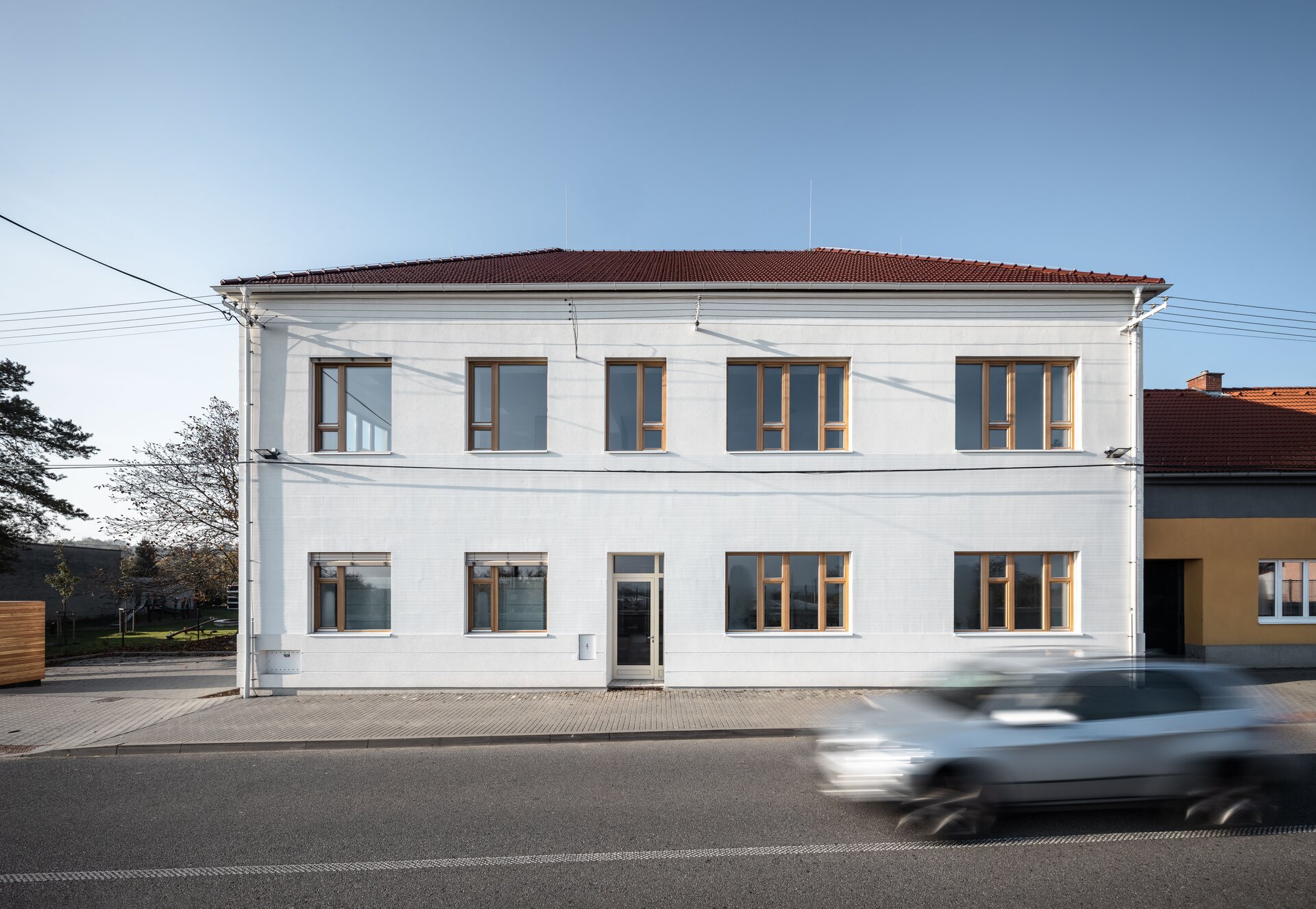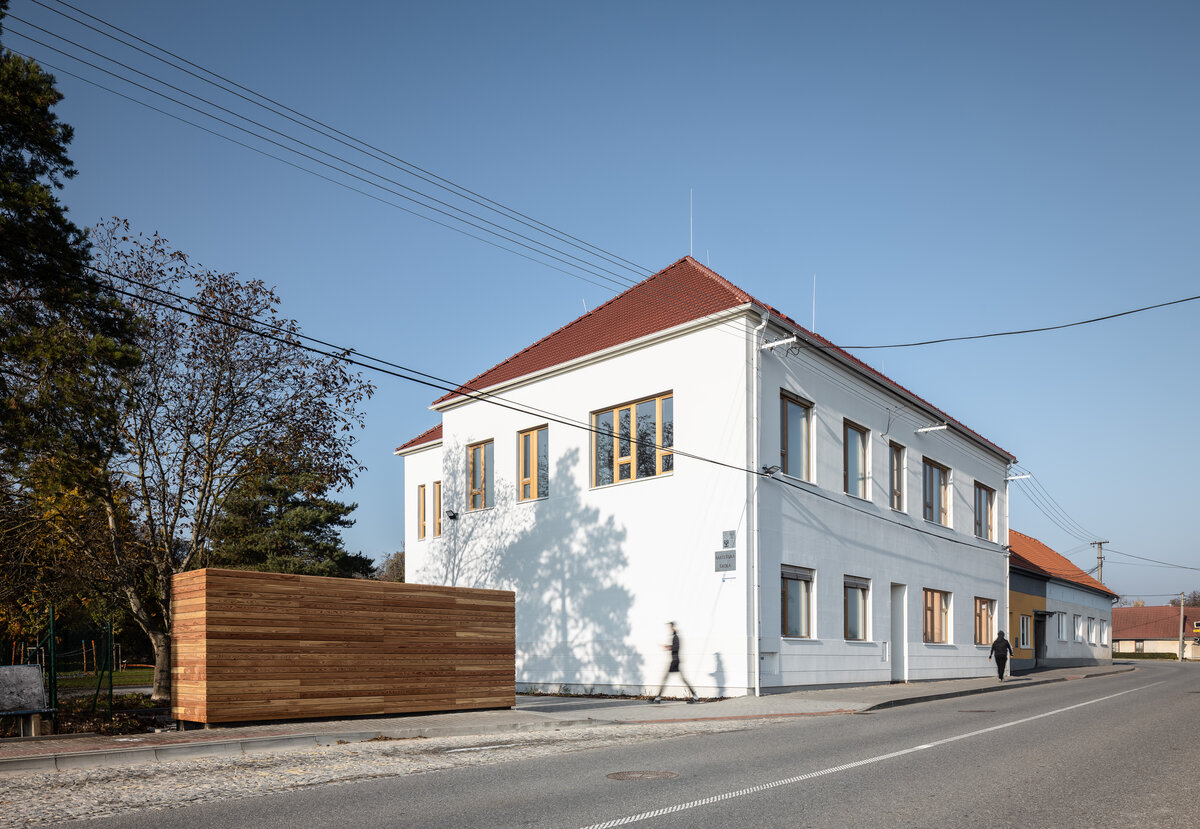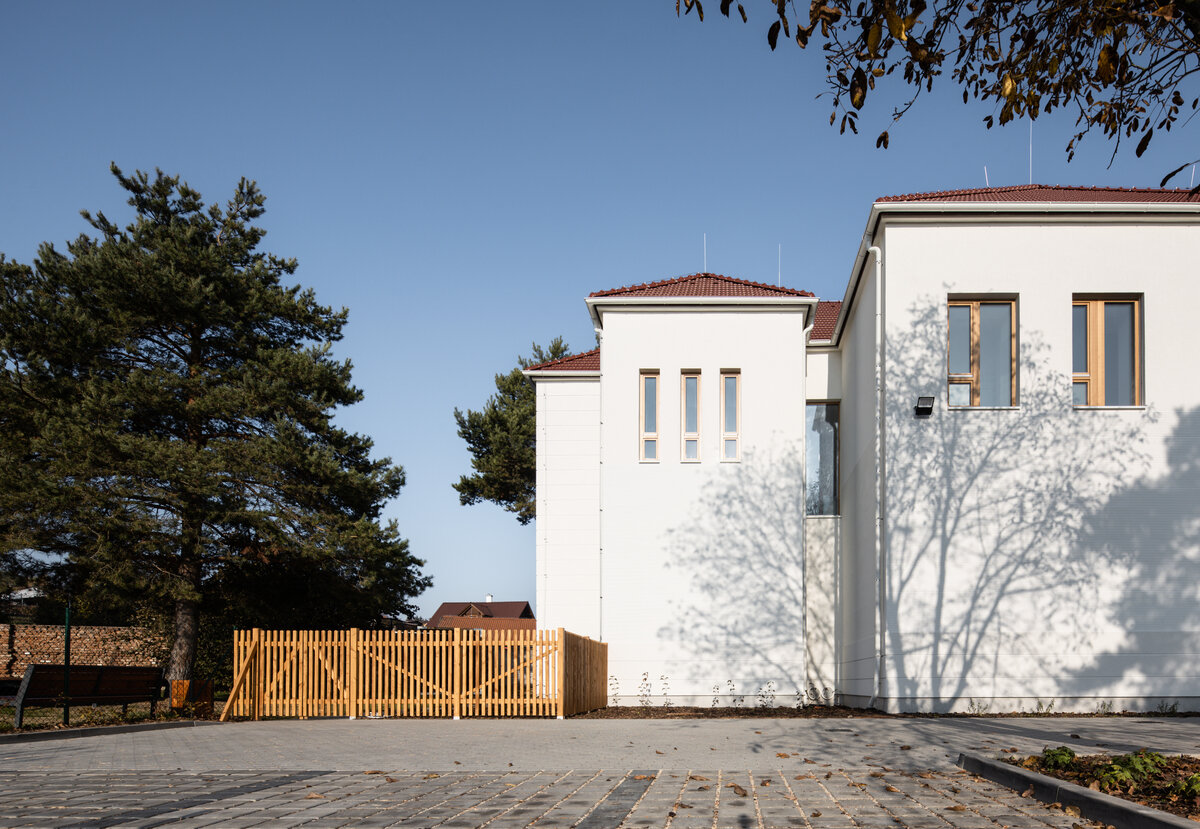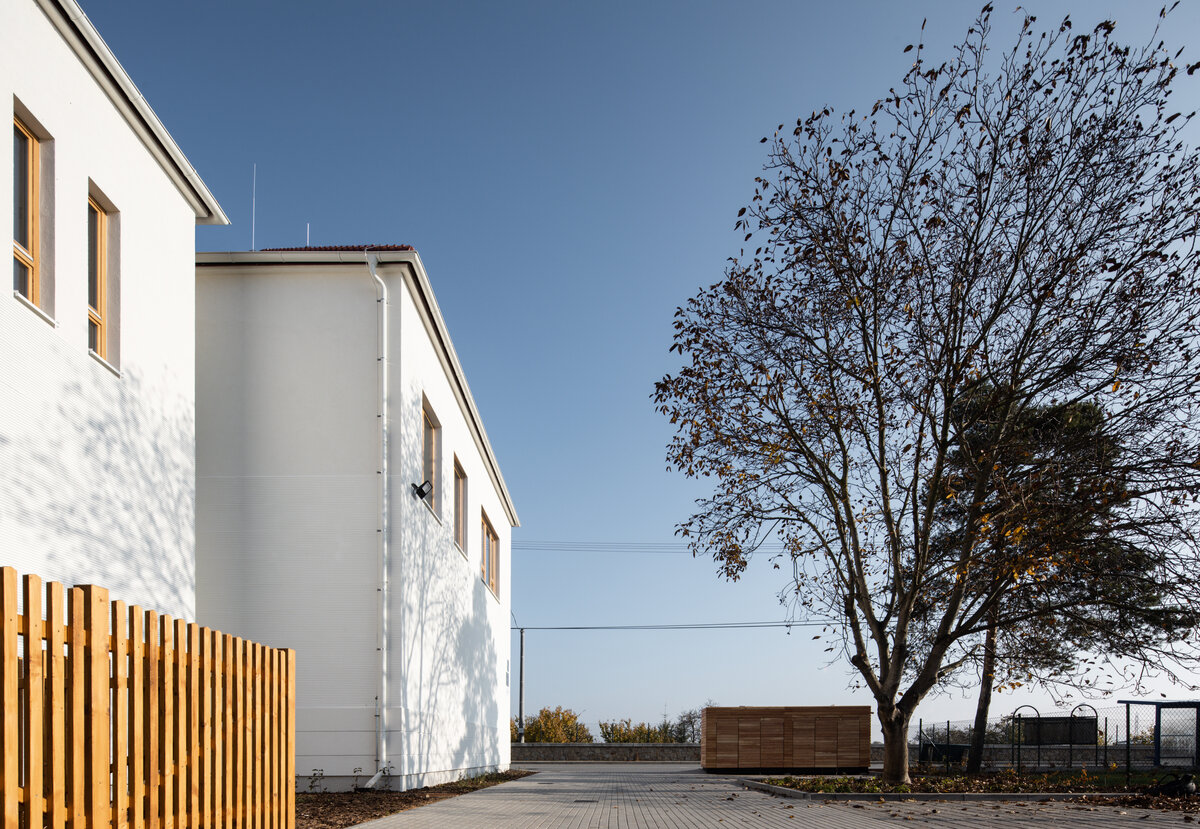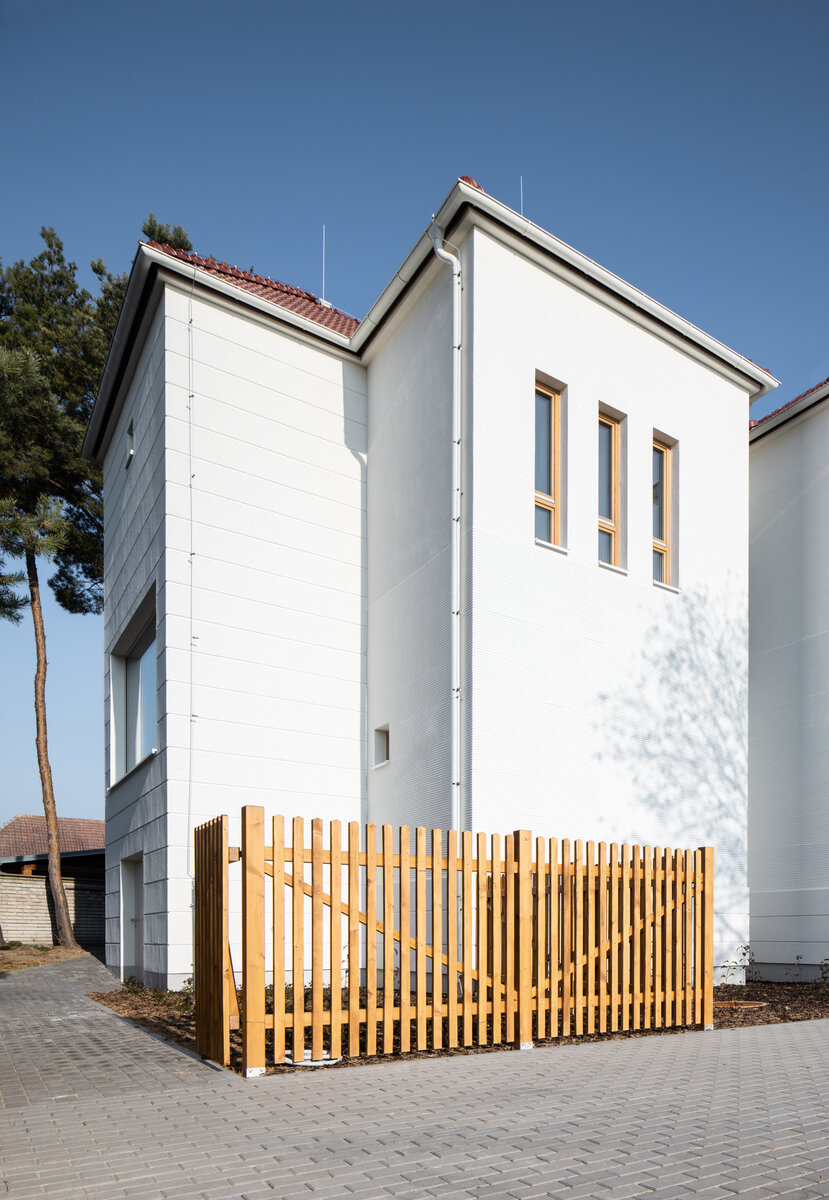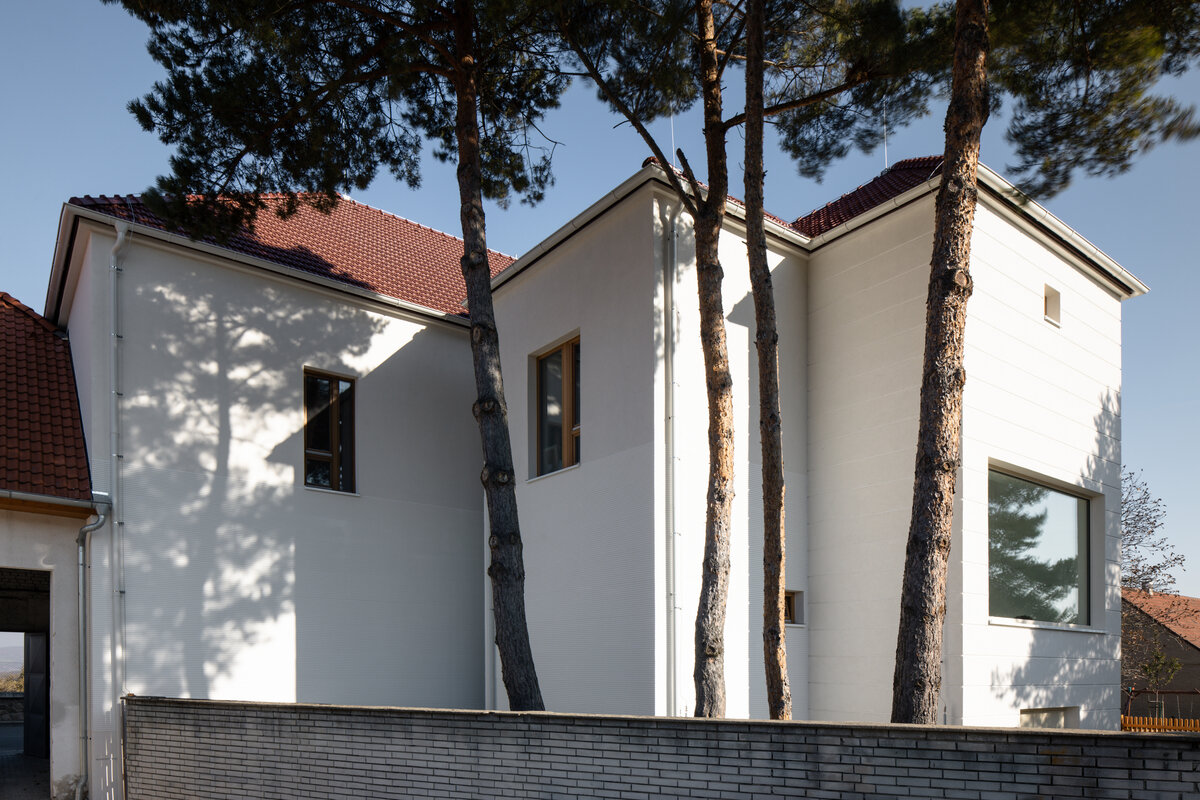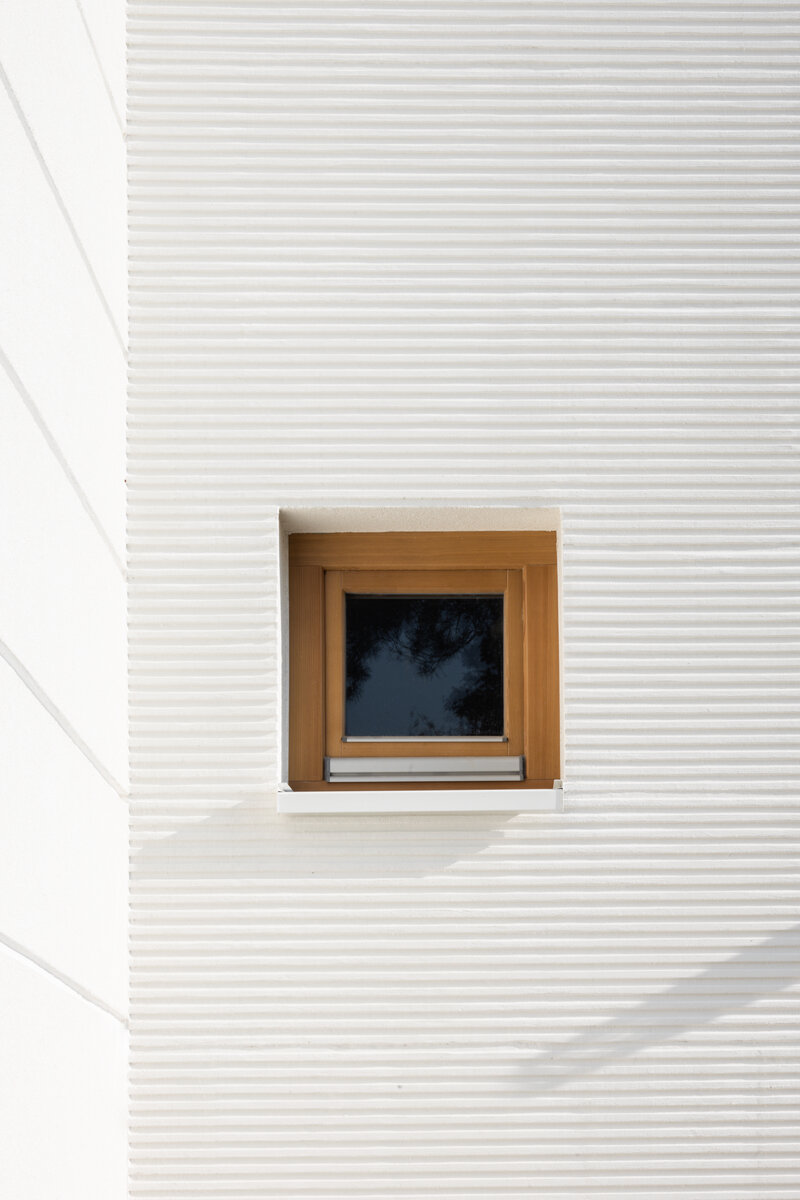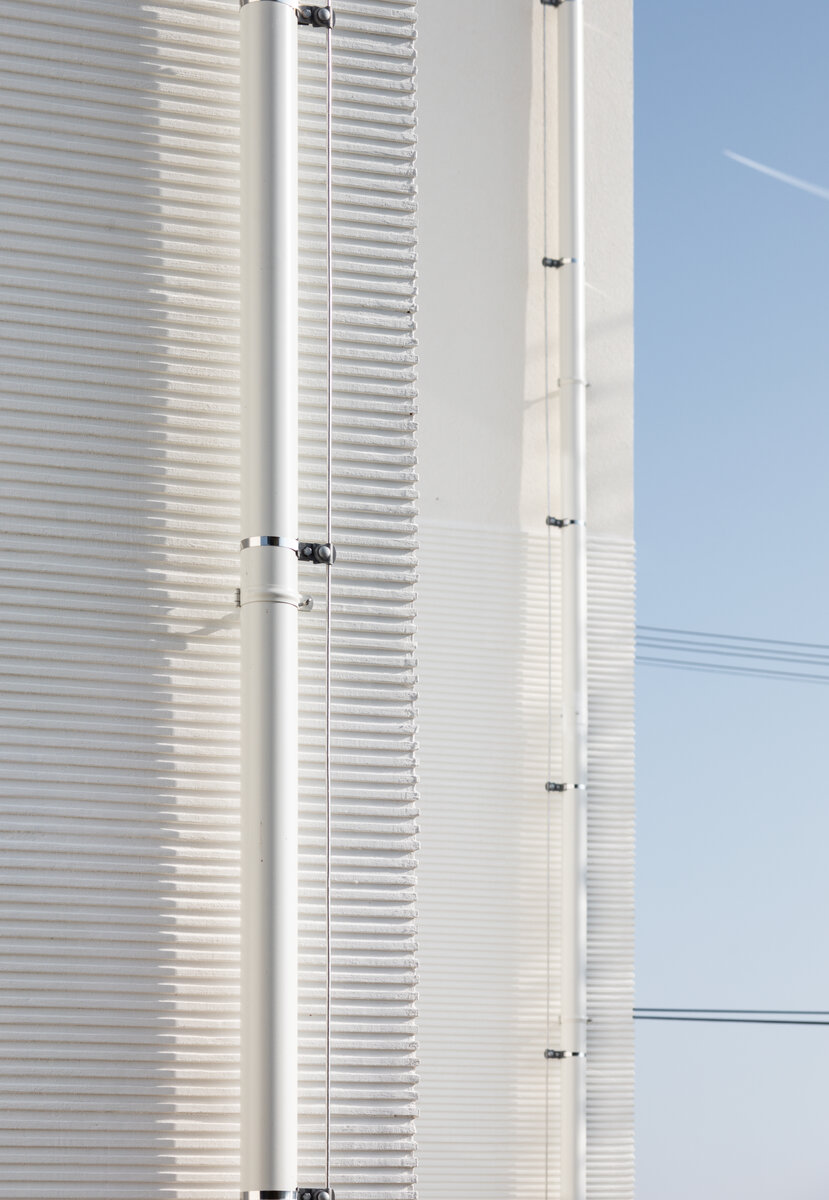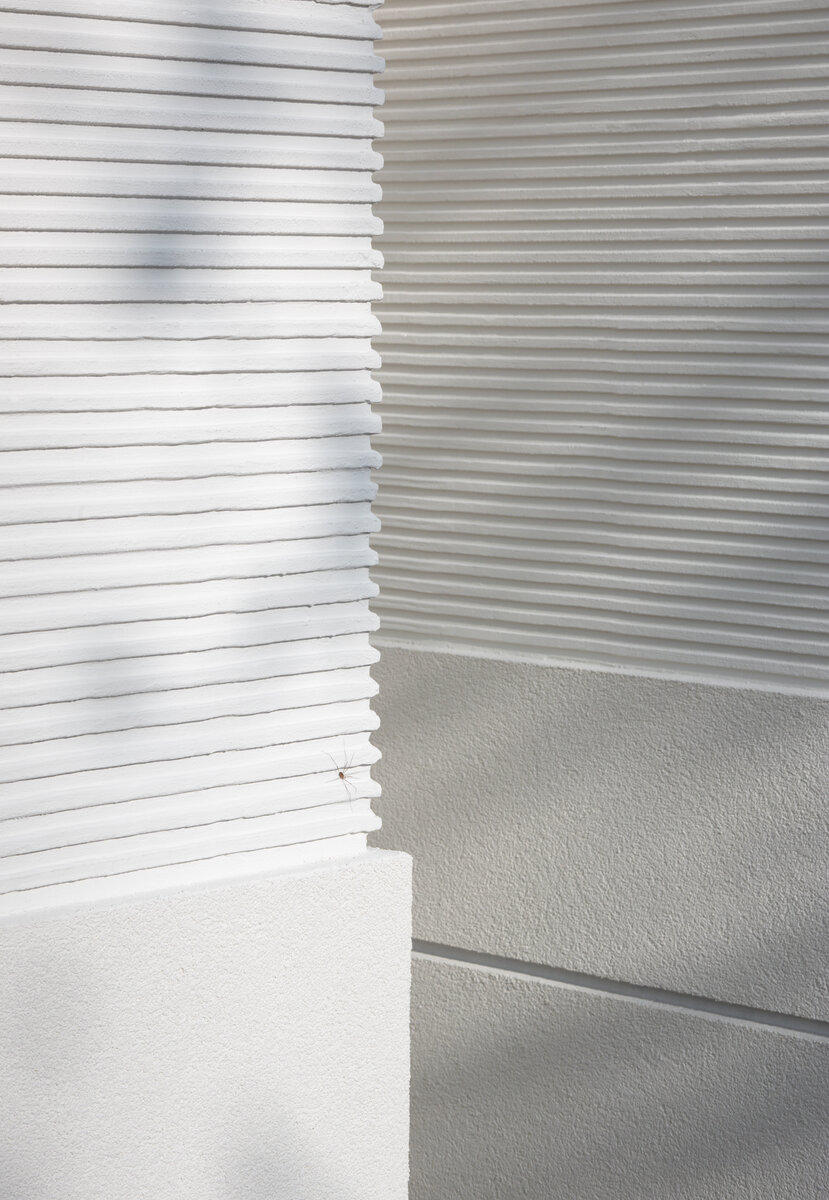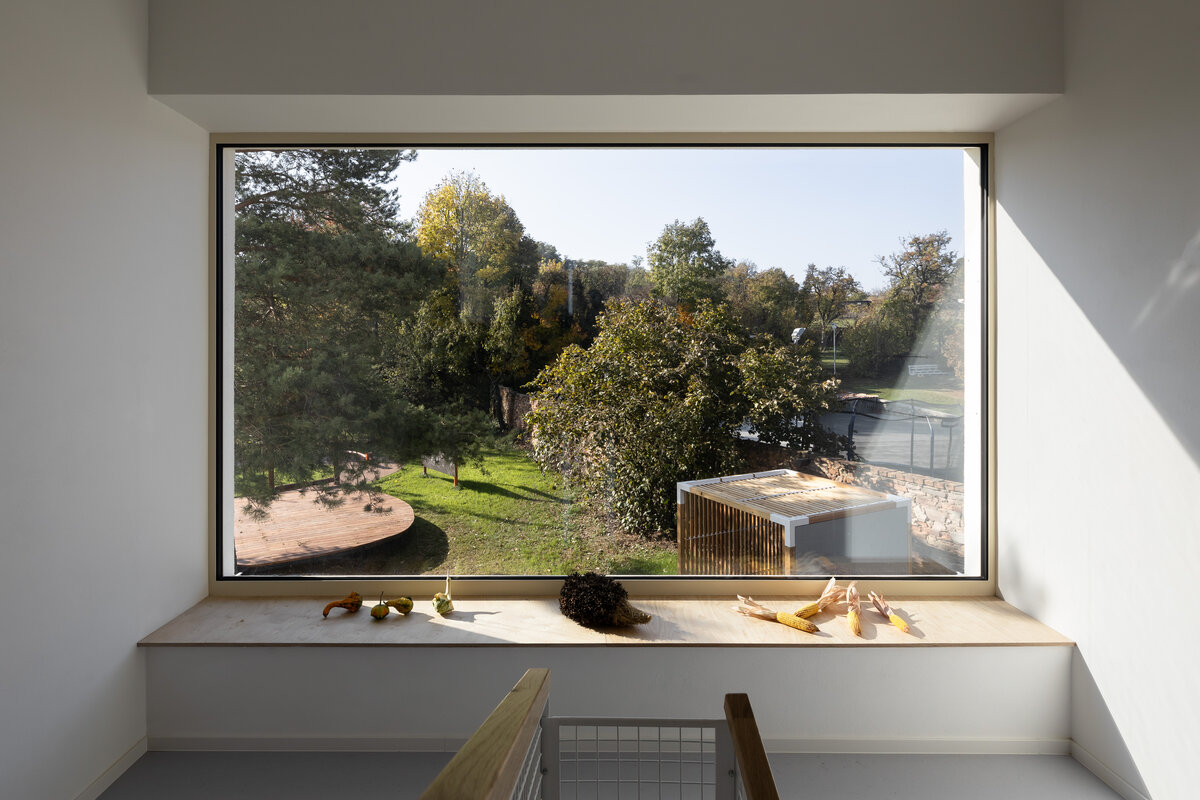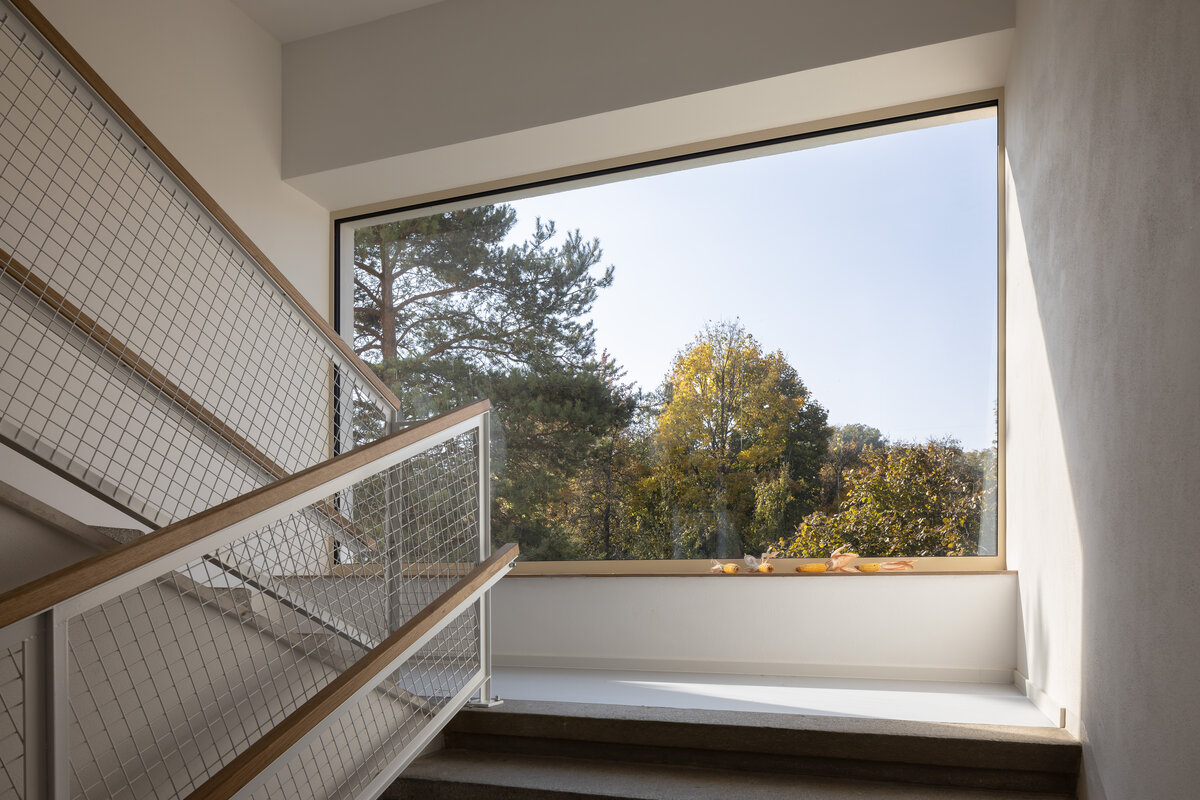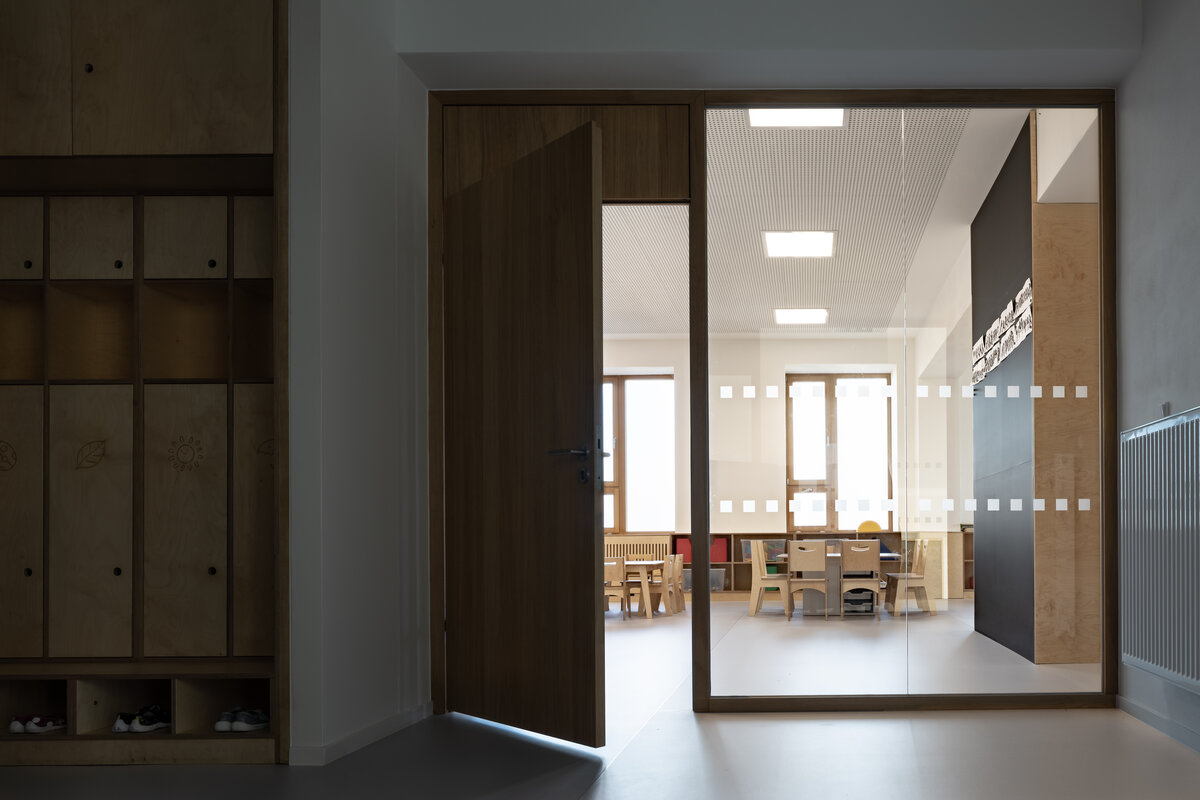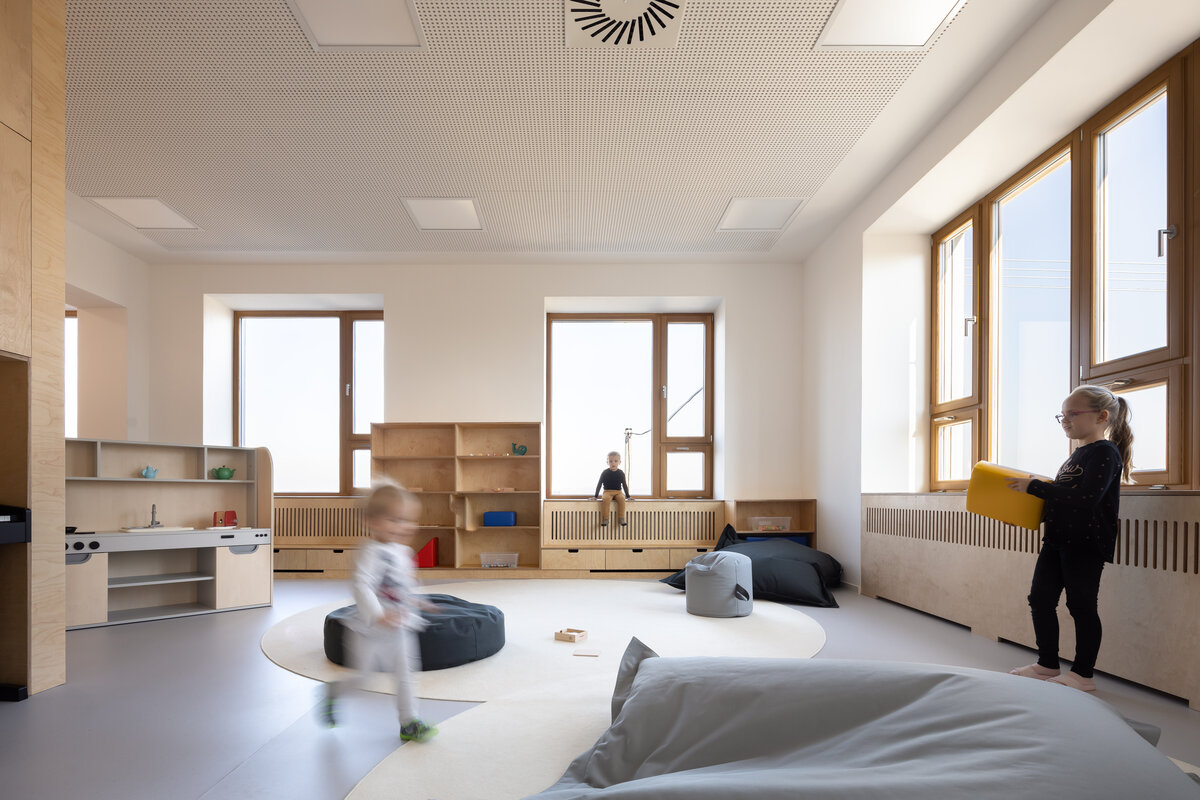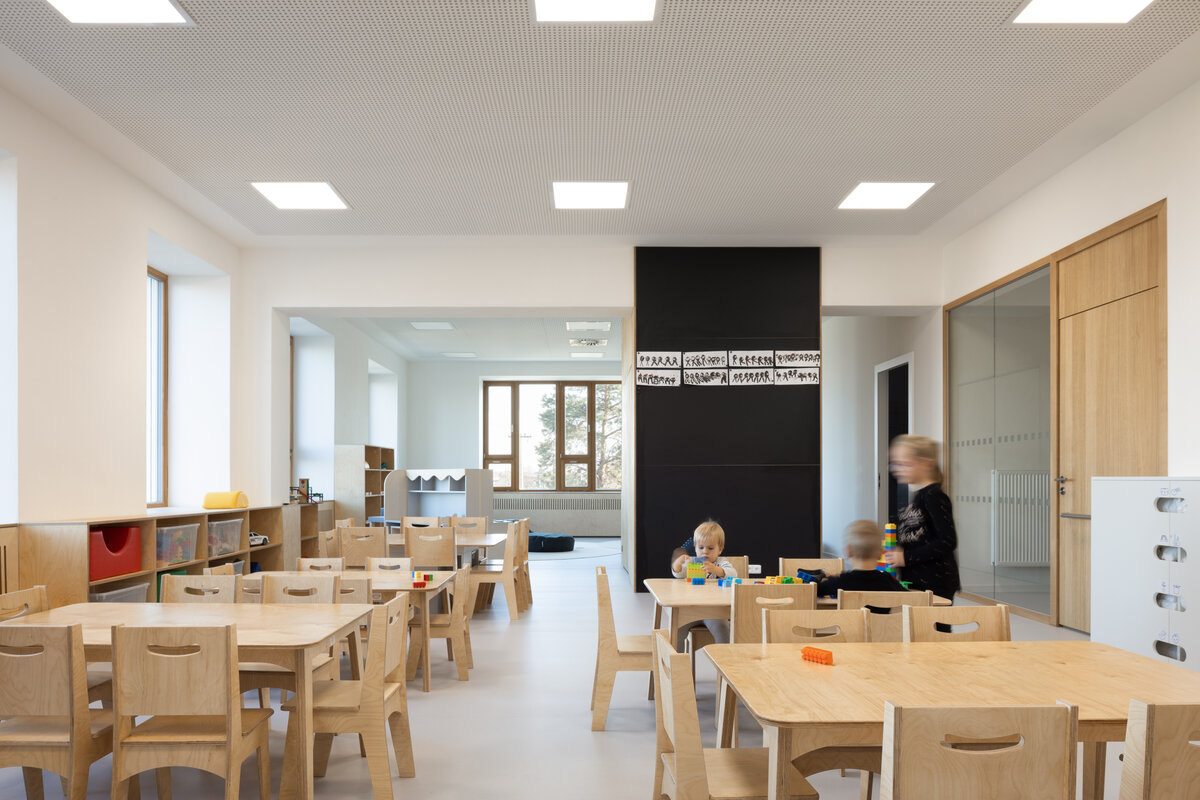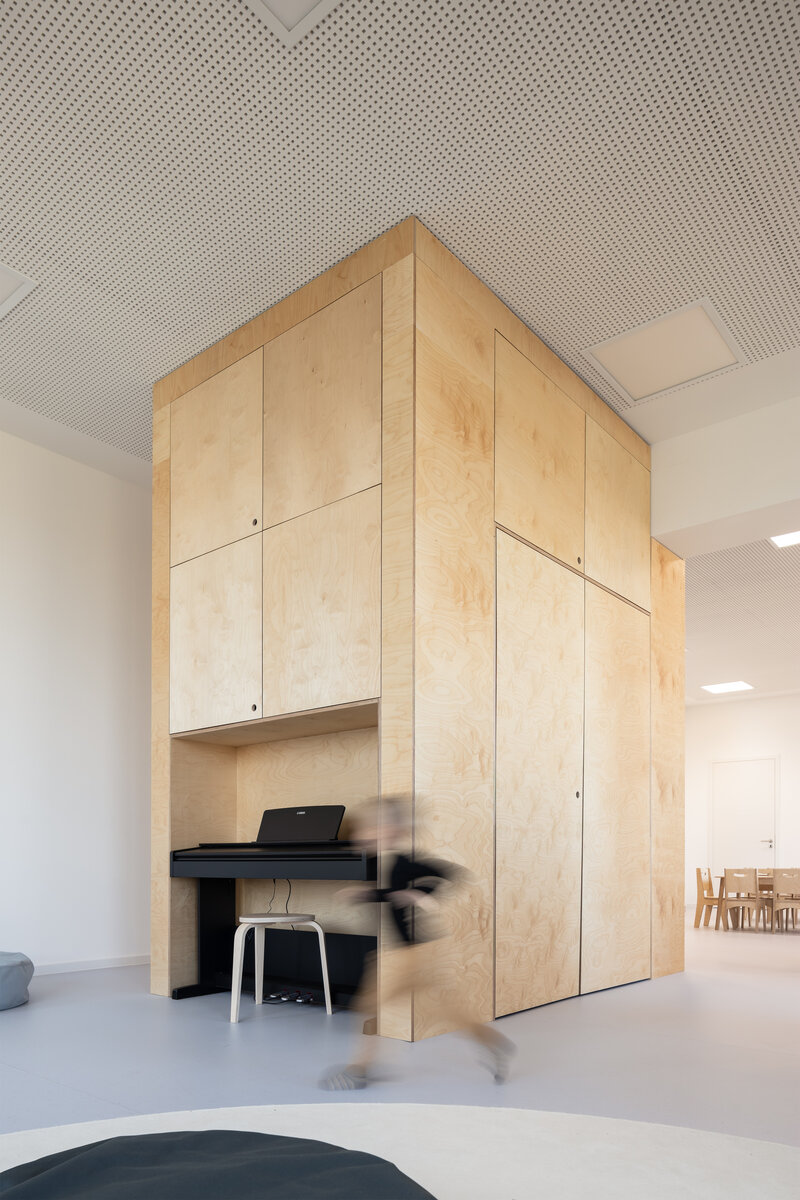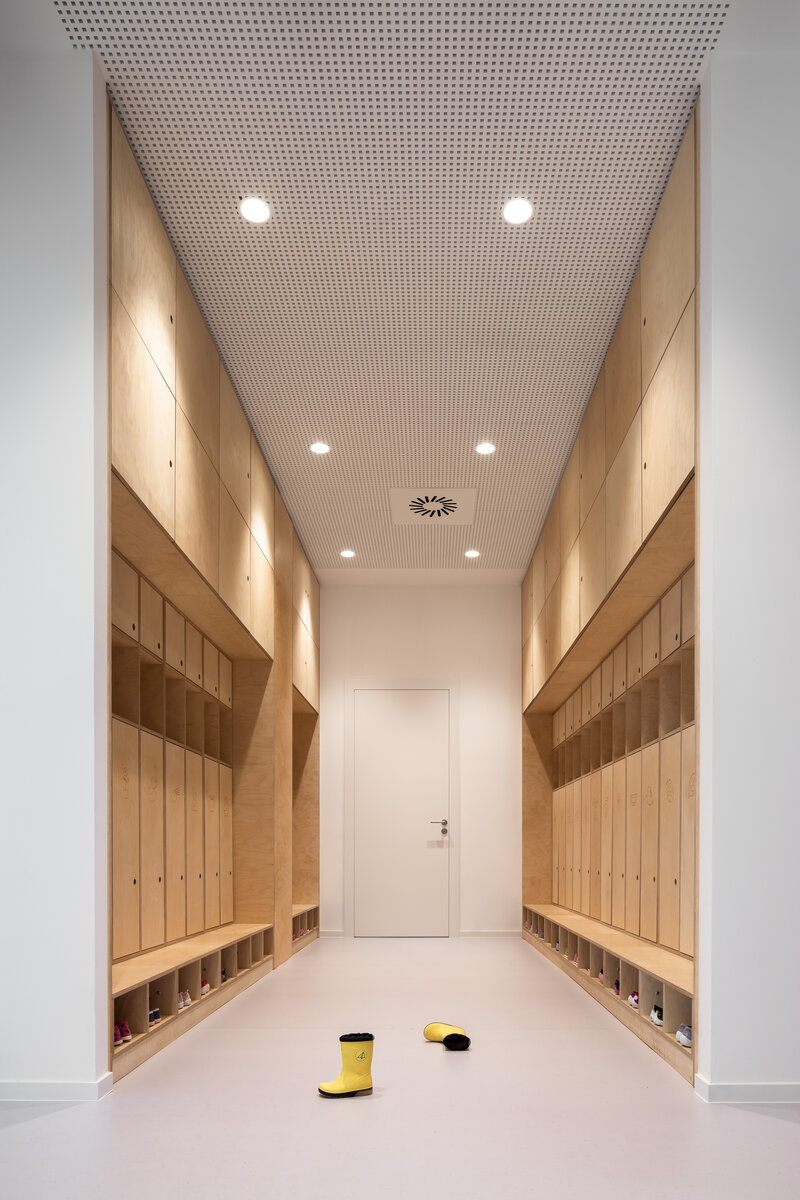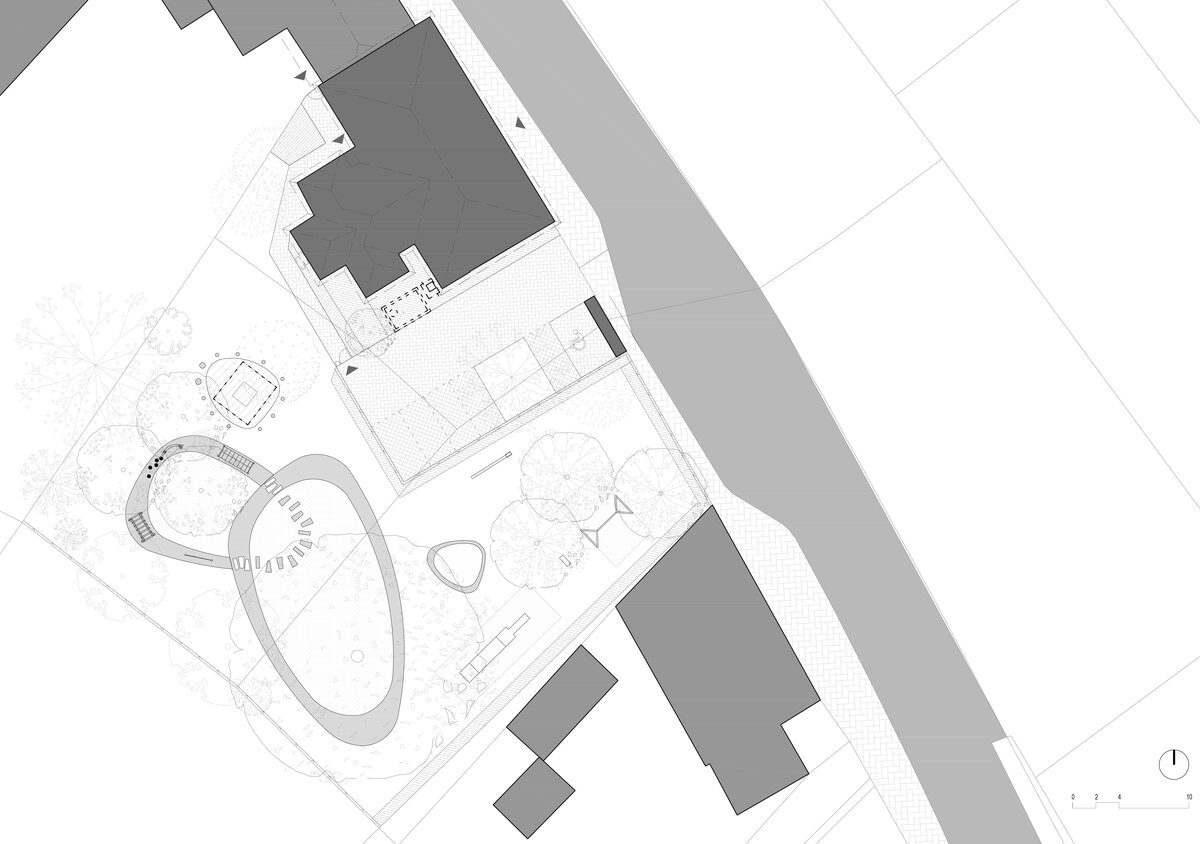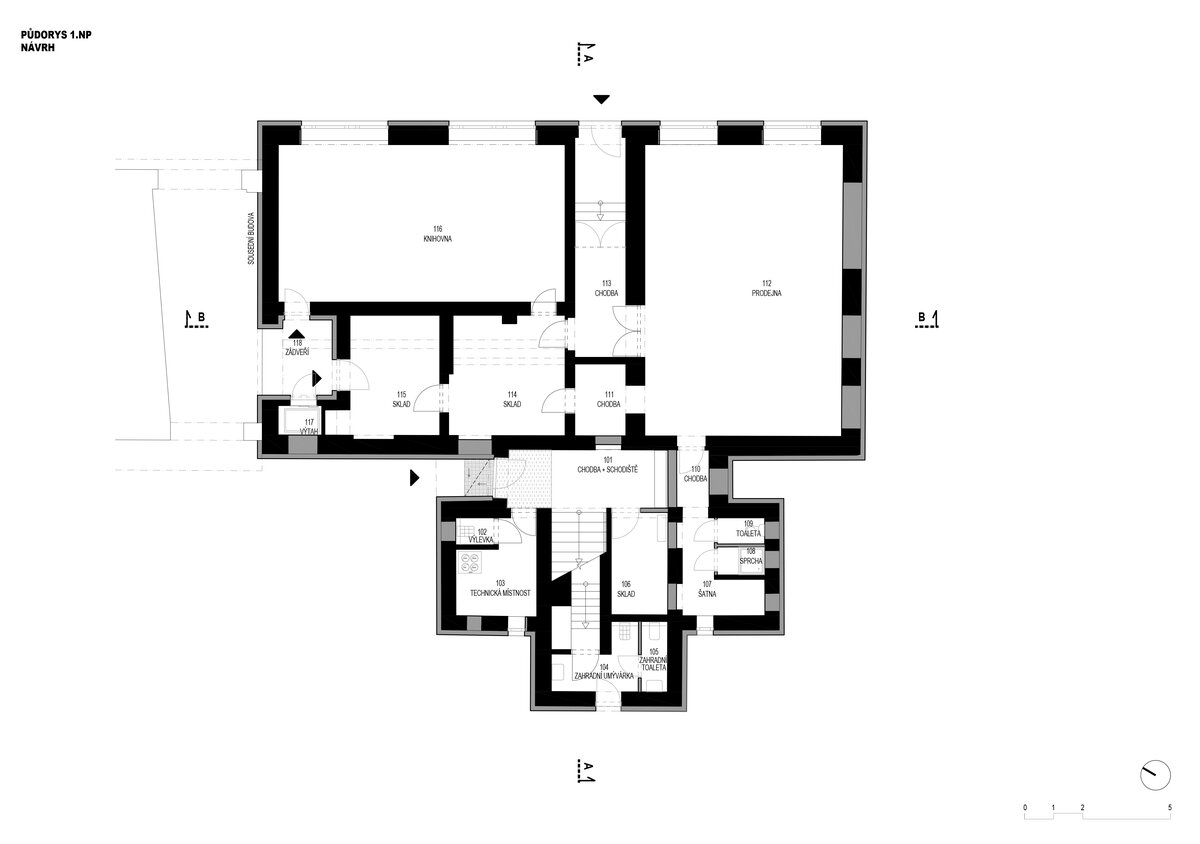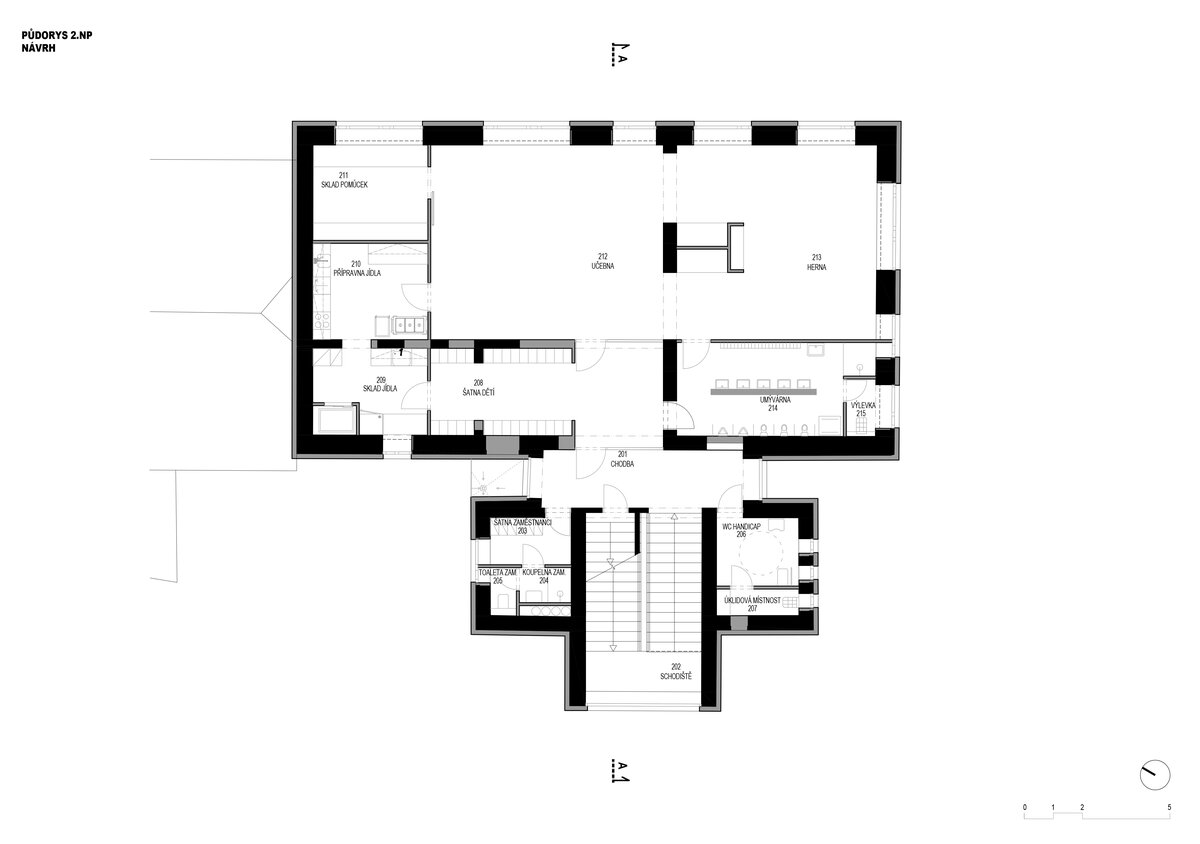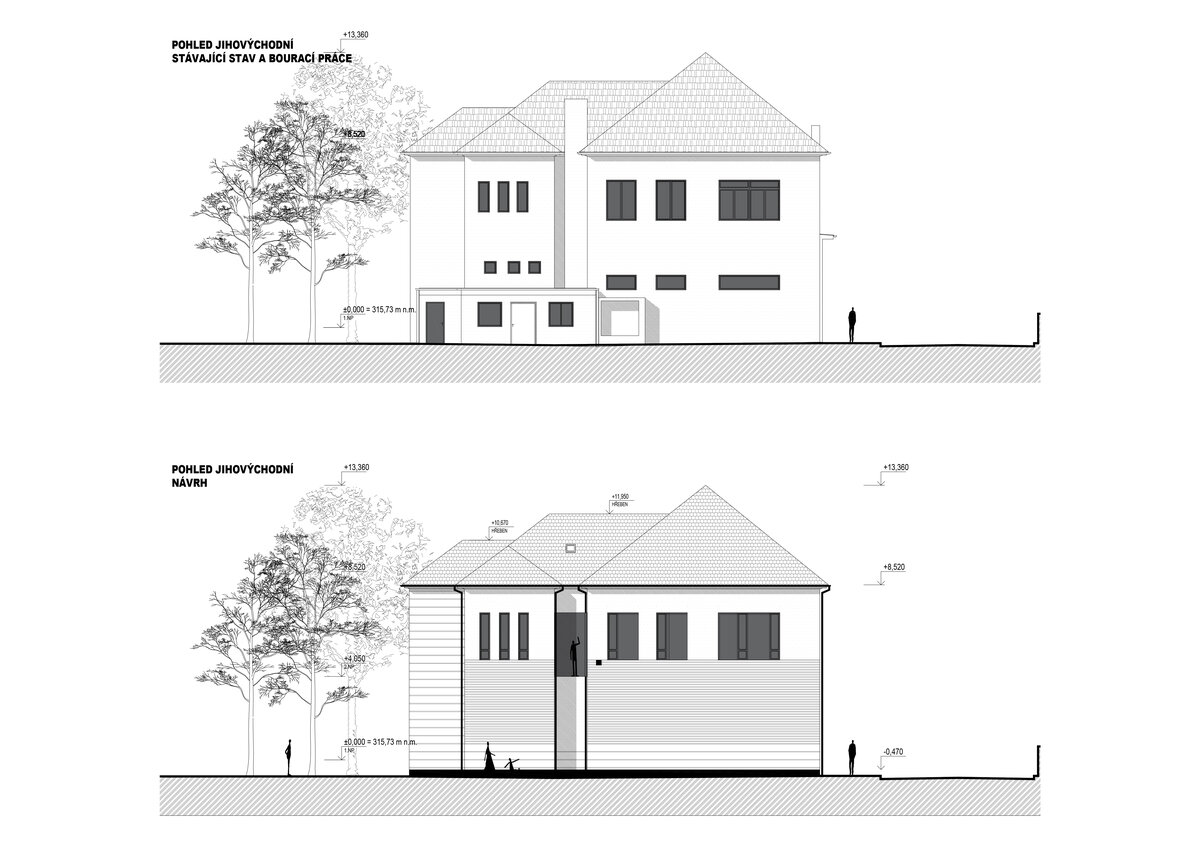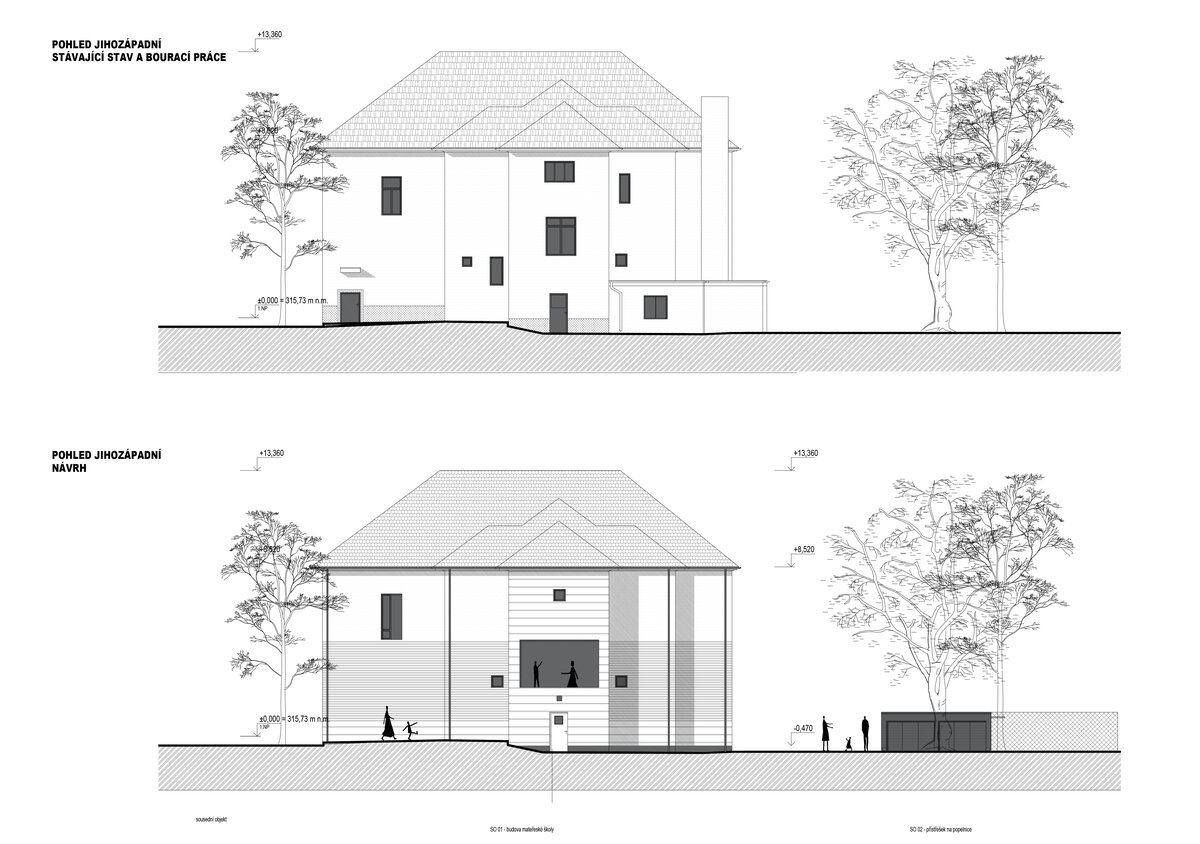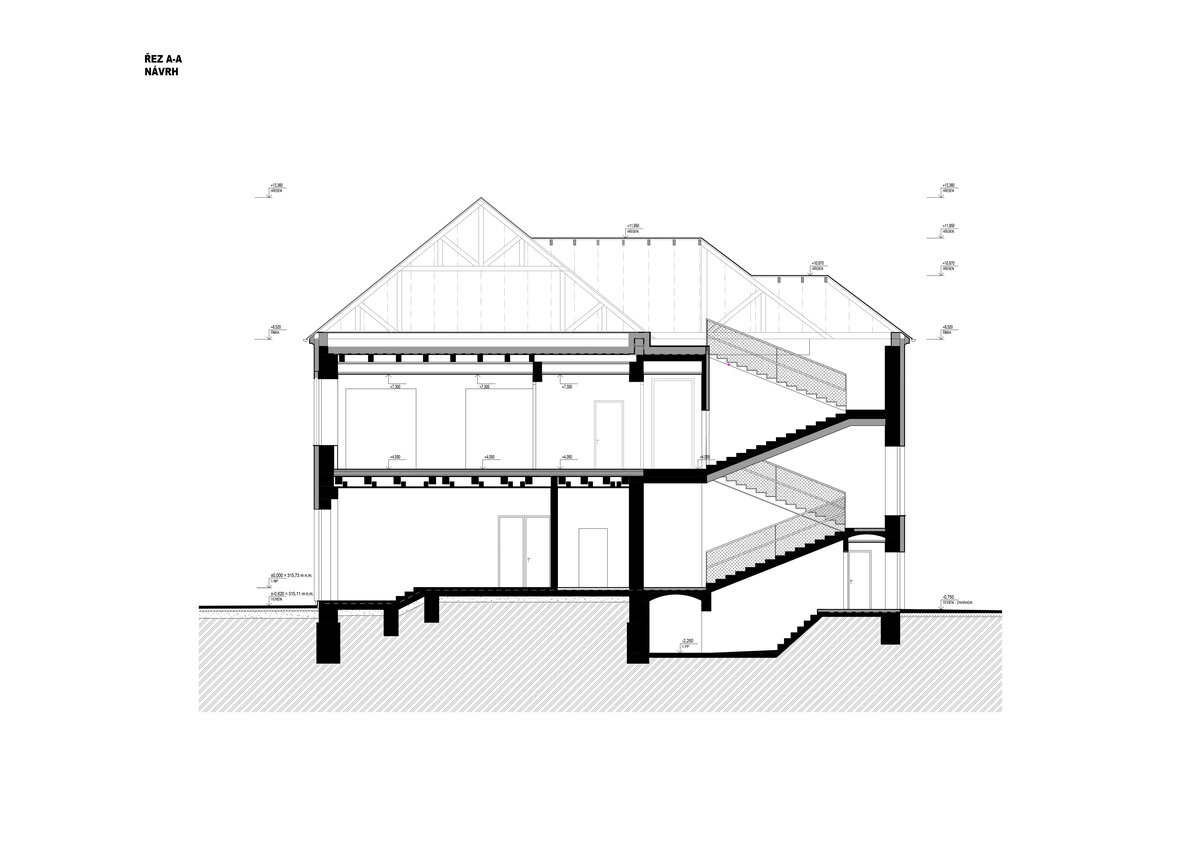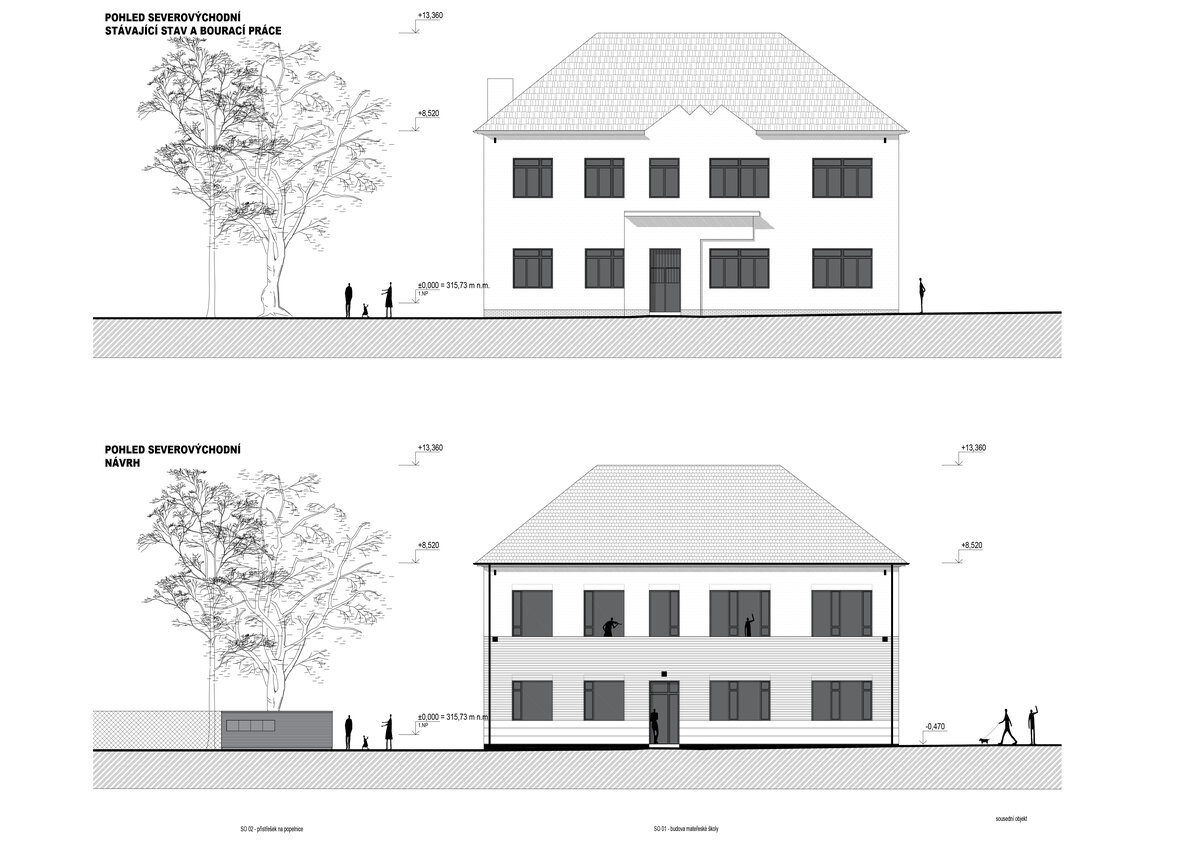 Author
Radek Pasterný, David Bureš, Kristýna Kapraľová, Andrea Schwarzová / CL3 s.r.o.
Studio
Location
Dukovanská 1663, 672 01 Moravský Krumlov - Polánka, Česko
Investor
Město Moravský Krumlov
nám. Klášterní 125
672 01 Moravský Krumlov
Supplier
OSP spol. s r.o.
Okružní 394
672 01 Moravský Krumlov
Date of project approval
August 2021
Fotograf
About 3 km from the centre of Moravský Krumlov is the local part of Polánka. There is a reconstructed kindergarten in the former municipal school, which is the most important building of the local public life after the pub and the church. The main operation of the kindergarten takes place on the first floor, and in addition to it there is also a shop on the ground floor of the building and facilities for the Polanka Citizens' Association, which provides cultural events for the village.

The project involved not only the renovation of the building, but also the adjacent garden, including the removal of old accretions in the form of materials that have now lost their relevance and use to us, such as coal stores and the like. The kindergarten building is an easily legible two-storey building in the street frontage with traditional architectural elements. It is articulated to the garden with a logical stair hall and 'welcome' window - an element that links the local reclaimed garden to the nursery operation.

The scale of the renovation extended to the basic details of the façade, which is designed with profiled plaster in various degrees of profiling representing the historical legacy of the house. Here, however, this play is a contemporary re-writing of the historic bosses and cornices that have formed the dynamic of the houses' appearance since time immemorial.

In the nursery space, it is important to think about the scale of the child who will use the space. Therefore, we chose lowered sills to meet the children's needs to explore nooks and crannies, to observe the wide surroundings and including the distant views of the landscape that the upstairs spaces offer.
The interior of the playroom is bright white with wooden built-in furniture features from the cupboards to the sill solutions with storage. The muted colours were deliberately chosen to reflect the history of the building but also as a contrast to the colourful world of the children - drawings, products, clothes, toys etc.

The renovation of the building addressed not only the new layout that meets today's requirements, but also the technical side of the building addressing the hygiene requirements for the quality and comfort of the indoor use of the space.
It is an original brick building, with reconstructed wooden ceilings. The building was newly insulated with mineral insulation and provided with a new profiled facade. Heating is designed as hot water, the source of which is a gas boiler. Ventilation is solved centrally with a recuperation unit.
Green building
Environmental certification
| | |
| --- | --- |
| Type and level of certificate | - |
Water management
| | |
| --- | --- |
| Is rainwater used for irrigation? | |
| Is rainwater used for other purposes, e.g. toilet flushing ? | |
| Does the building have a green roof / facade ? | |
| Is reclaimed waste water used, e.g. from showers and sinks ? | |
The quality of the indoor environment
| | |
| --- | --- |
| Is clean air supply automated ? | |
| Is comfortable temperature during summer and winter automated? | |
| Is natural lighting guaranteed in all living areas? | |
| Is artificial lighting automated? | |
| Is acoustic comfort, specifically reverberation time, guaranteed? | |
| Does the layout solution include zoning and ergonomics elements? | |
Principles of circular economics
| | |
| --- | --- |
| Does the project use recycled materials? | |
| Does the project use recyclable materials? | |
| Are materials with a documented Environmental Product Declaration (EPD) promoted in the project? | |
| Are other sustainability certifications used for materials and elements? | |
Energy efficiency
| | |
| --- | --- |
| Energy performance class of the building according to the Energy Performance Certificate of the building | B |
| Is efficient energy management (measurement and regular analysis of consumption data) considered? | |
| Are renewable sources of energy used, e.g. solar system, photovoltaics? | |
Interconnection with surroundings
| | |
| --- | --- |
| Does the project enable the easy use of public transport? | |
| Does the project support the use of alternative modes of transport, e.g cycling, walking etc. ? | |
| Is there access to recreational natural areas, e.g. parks, in the immediate vicinity of the building? | |