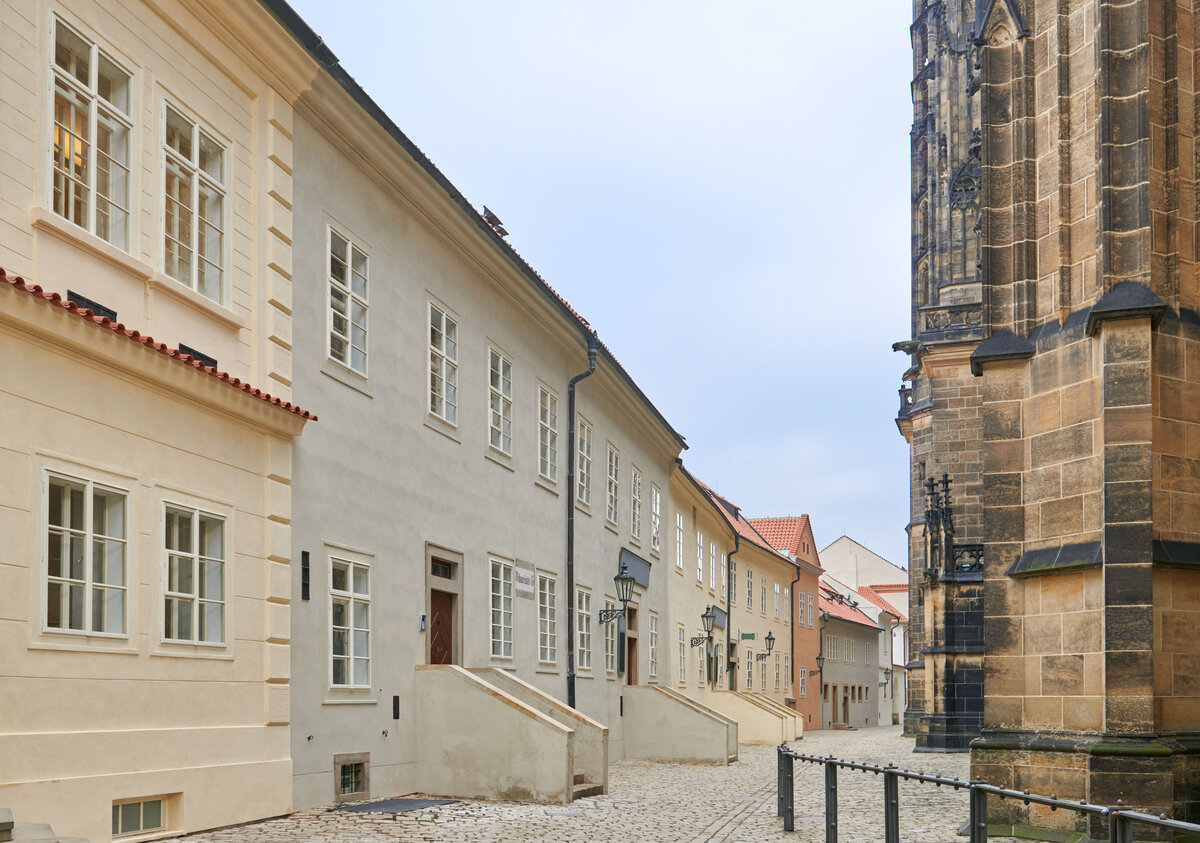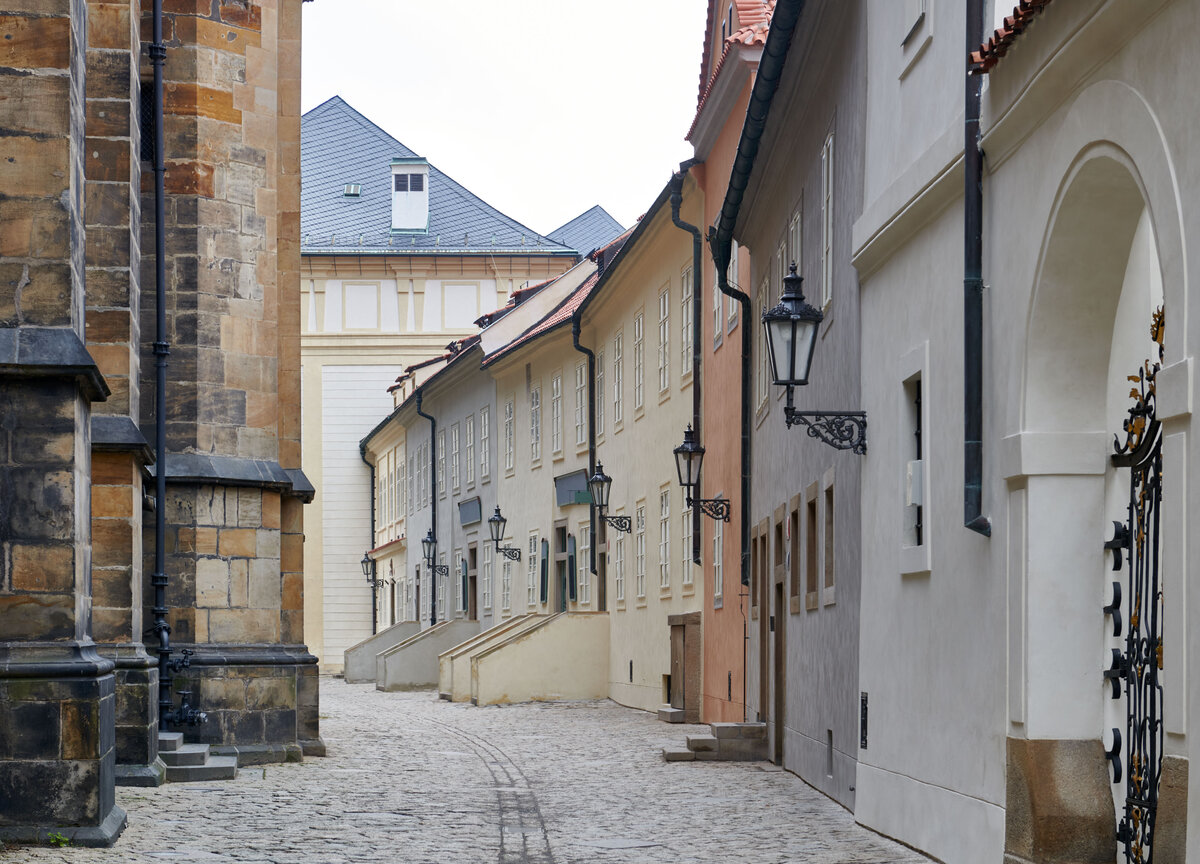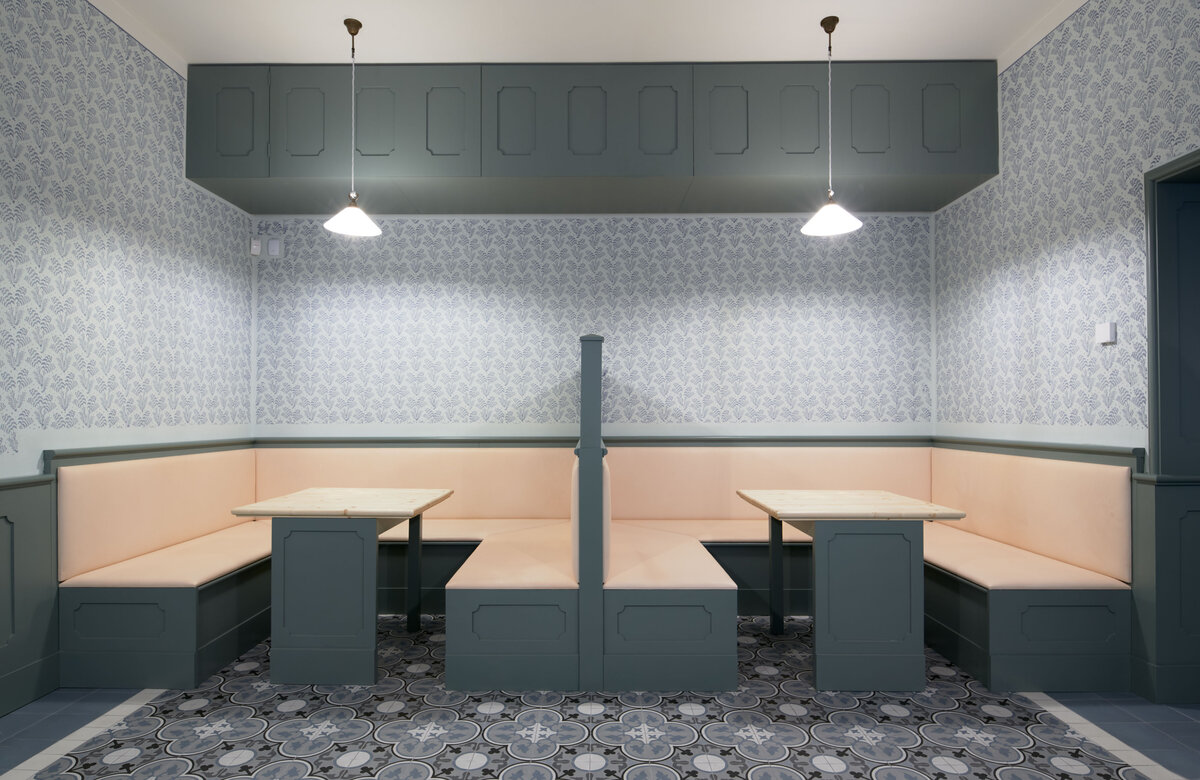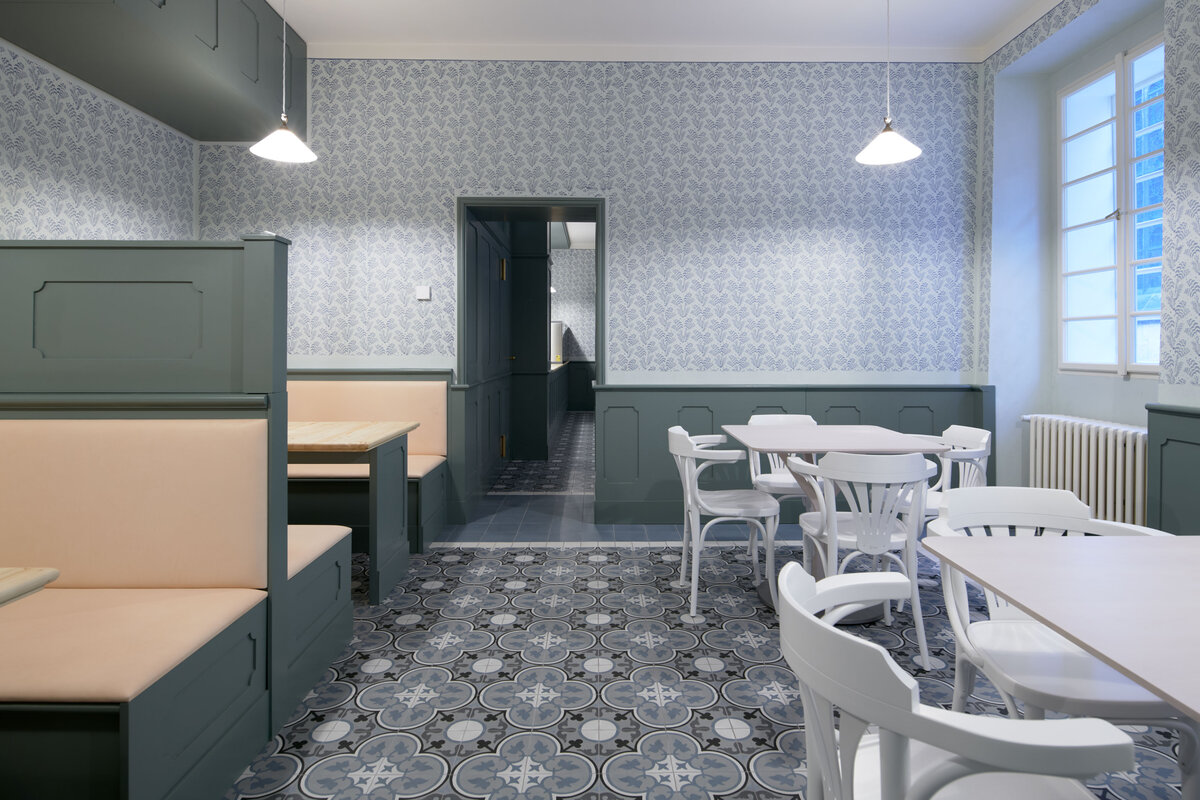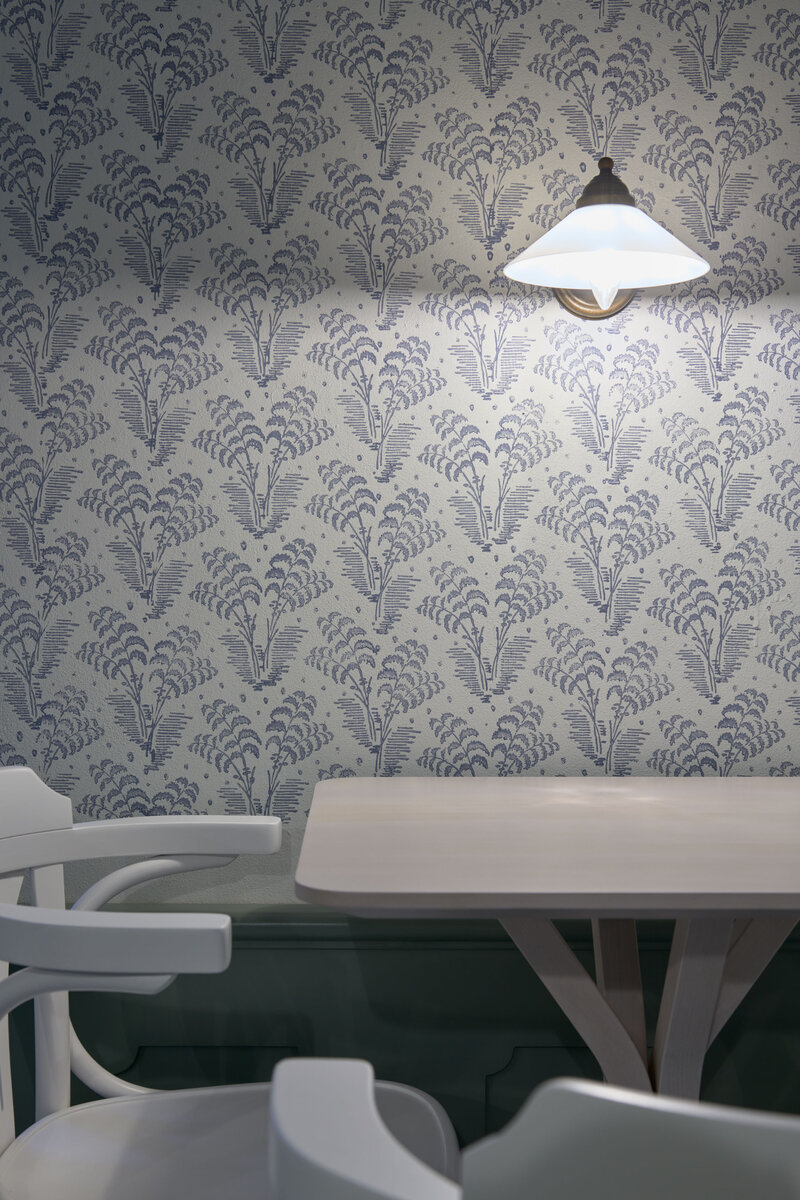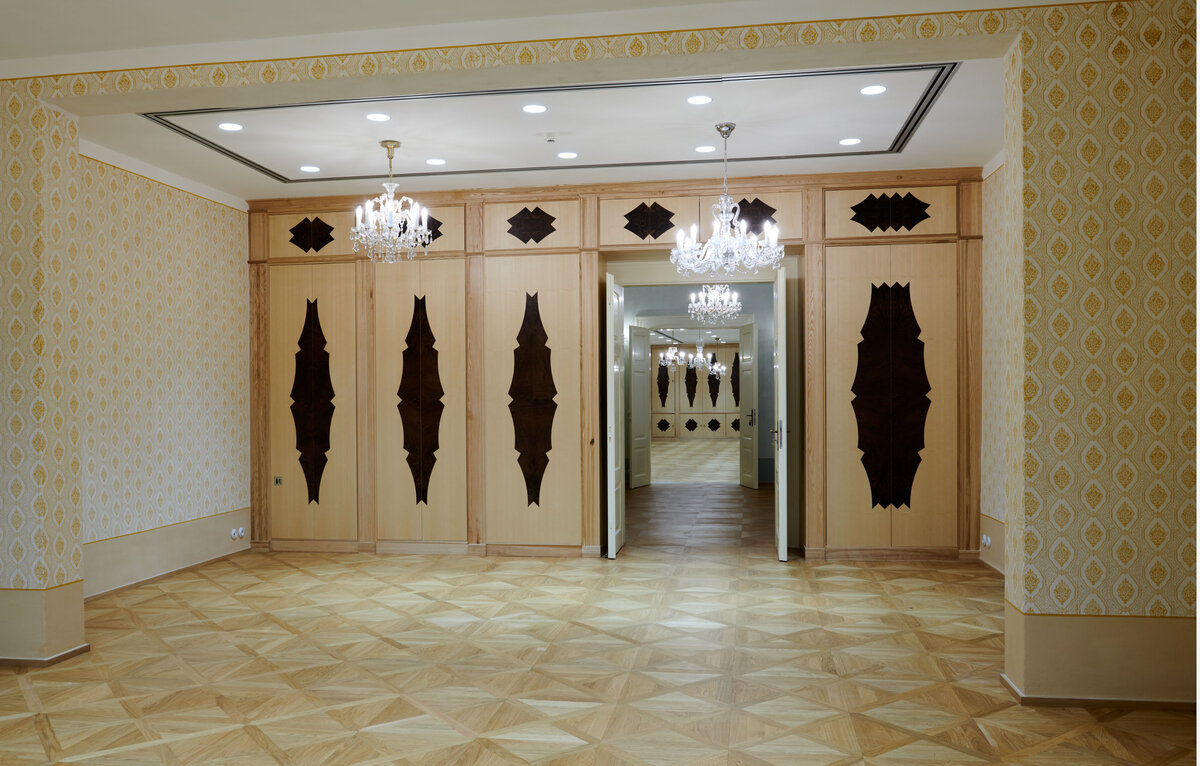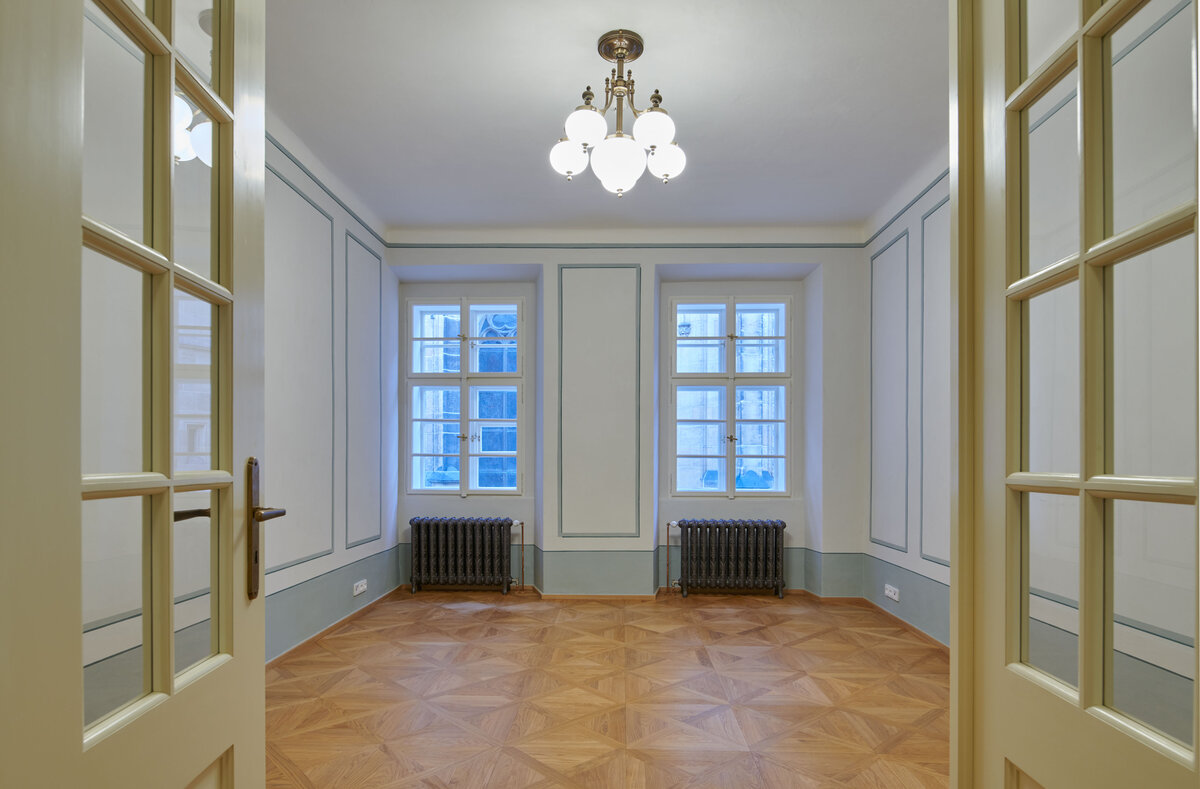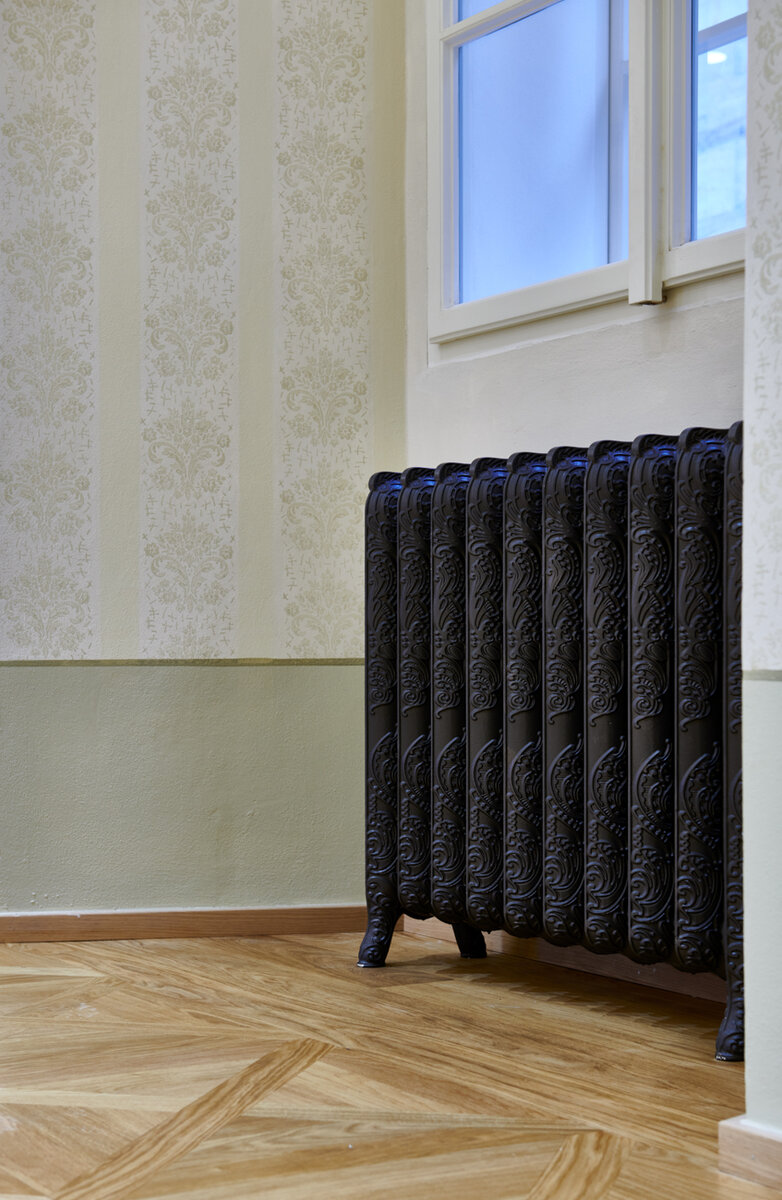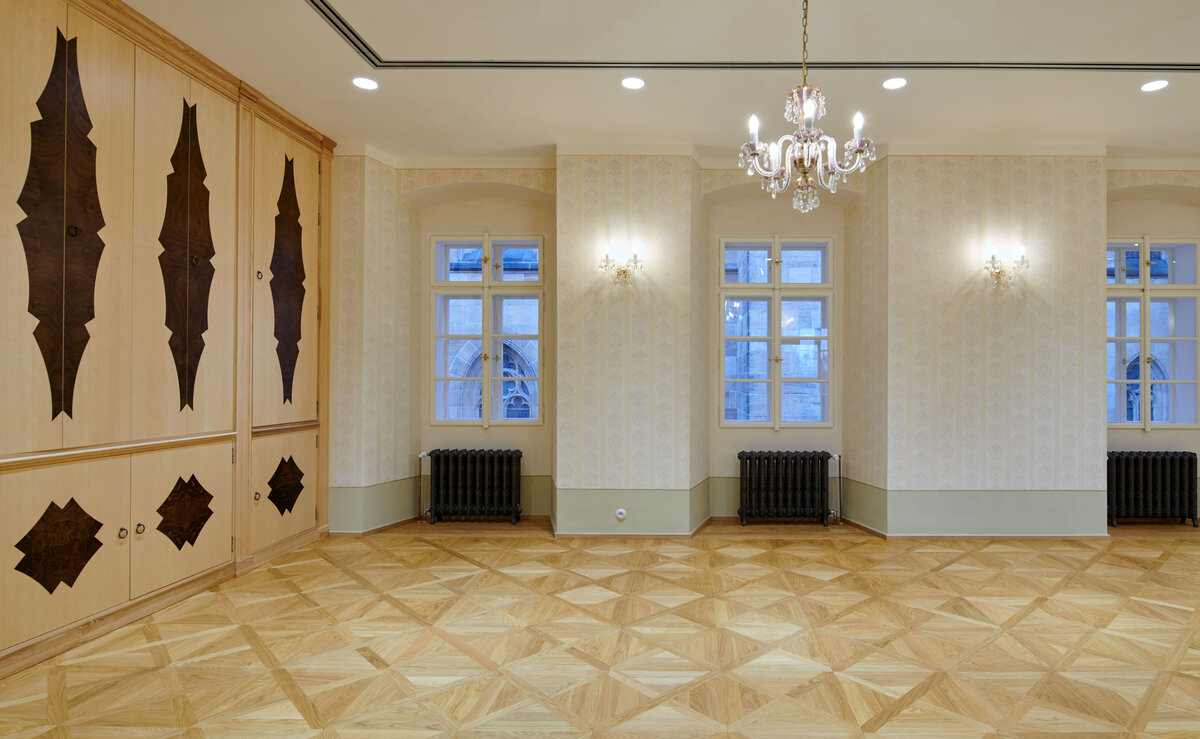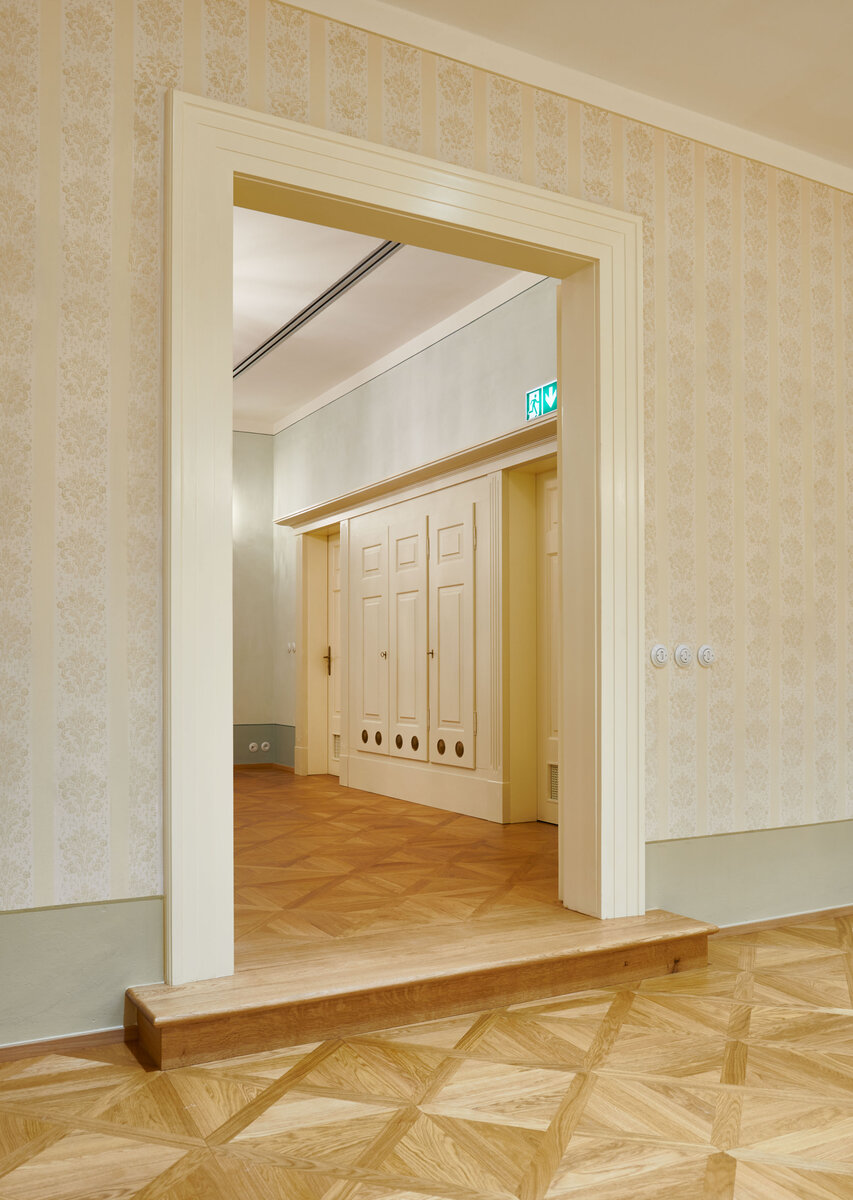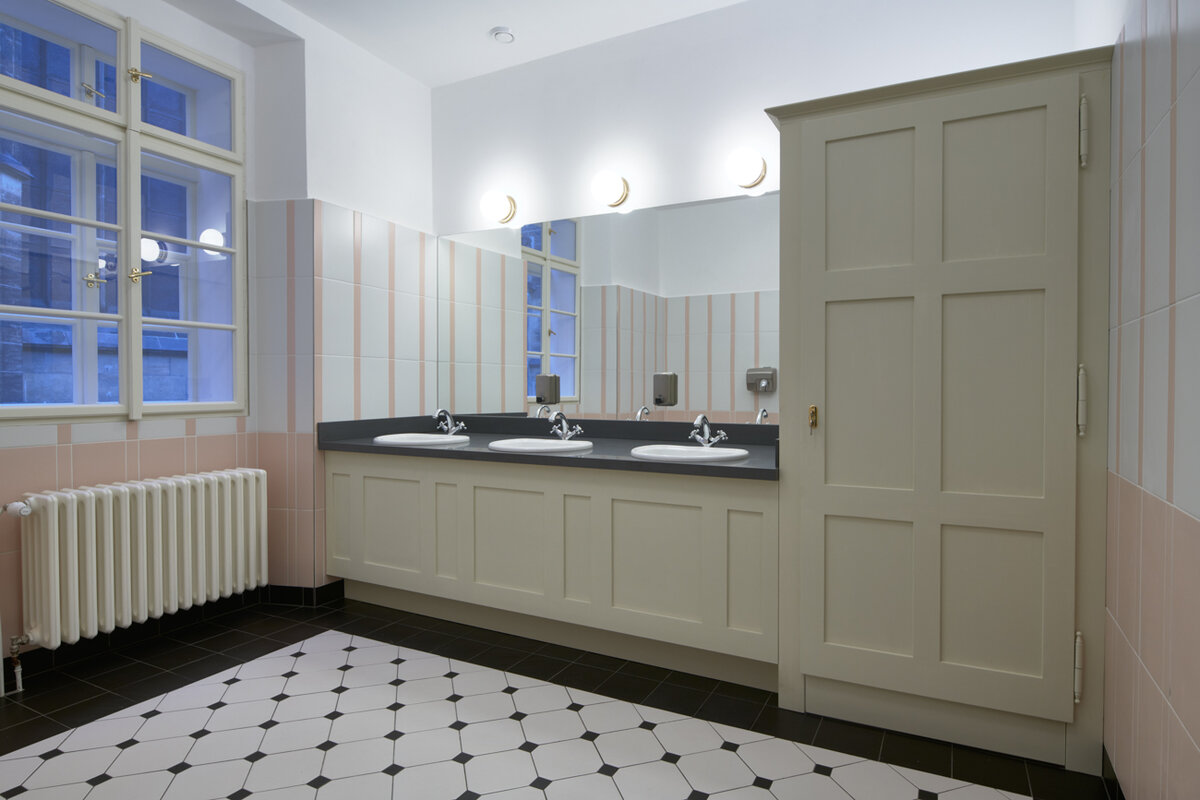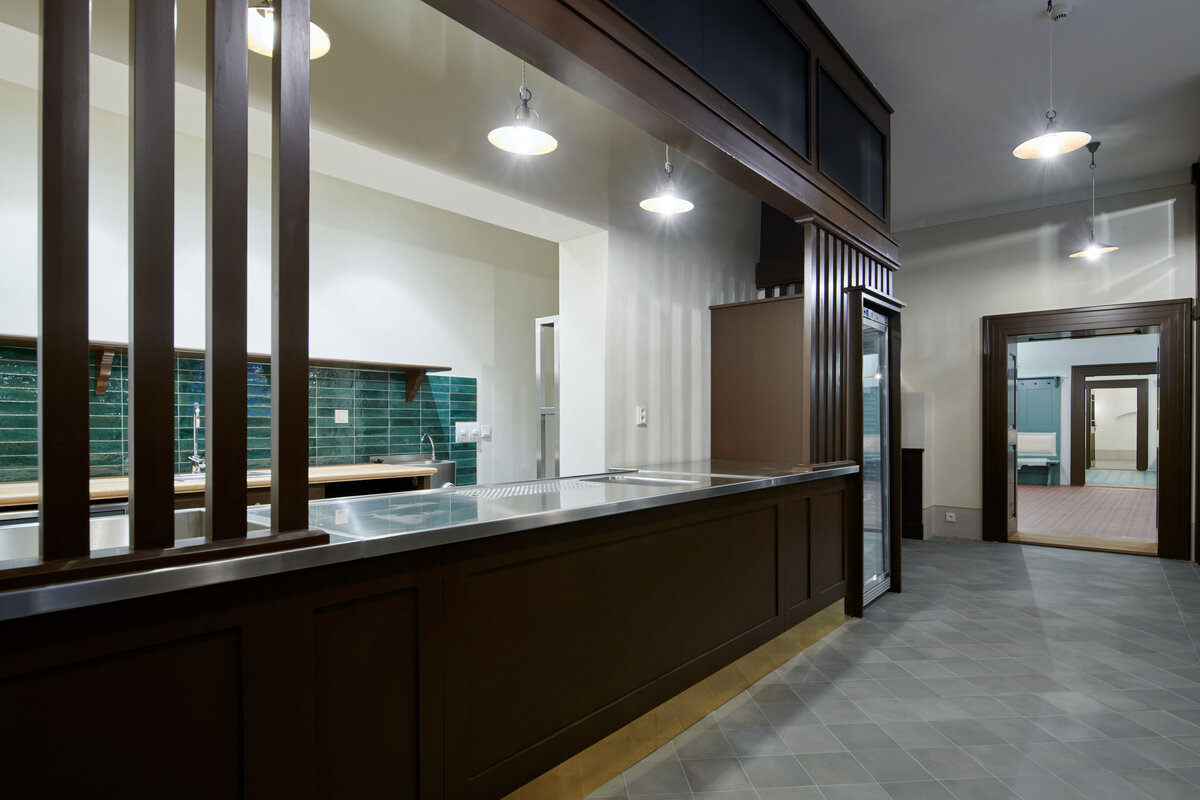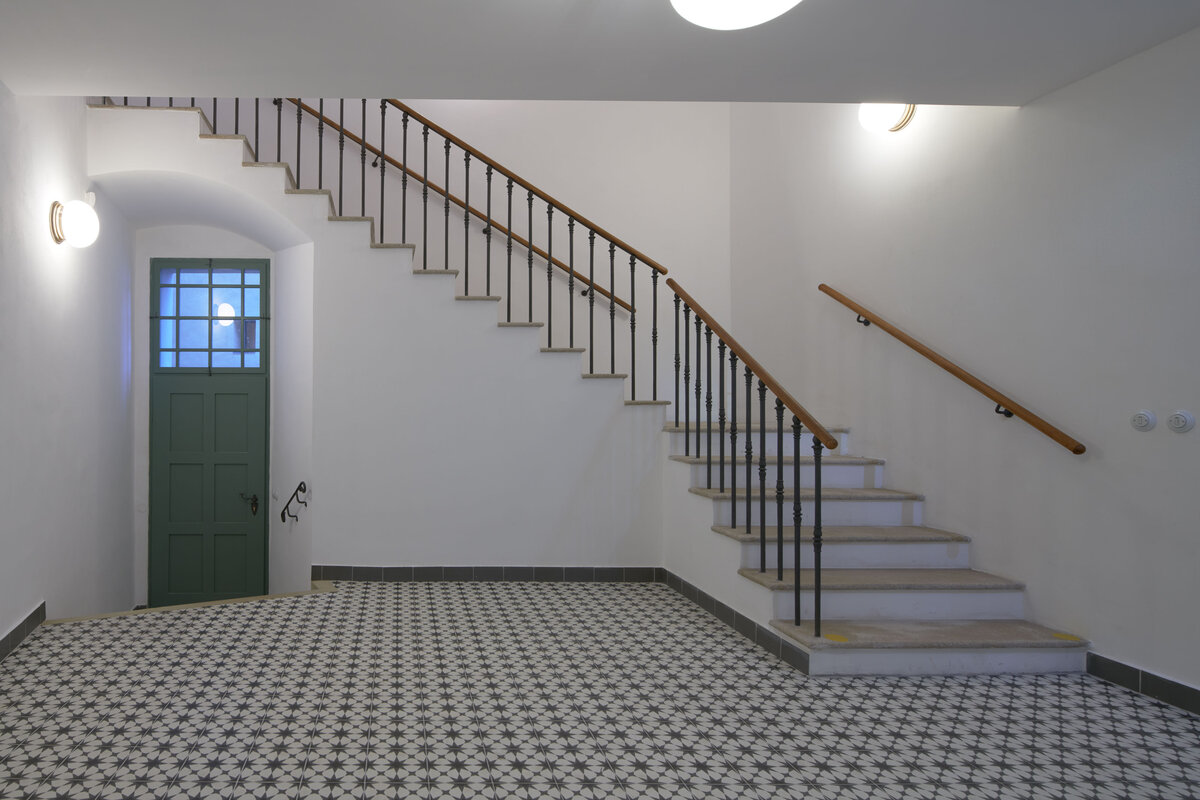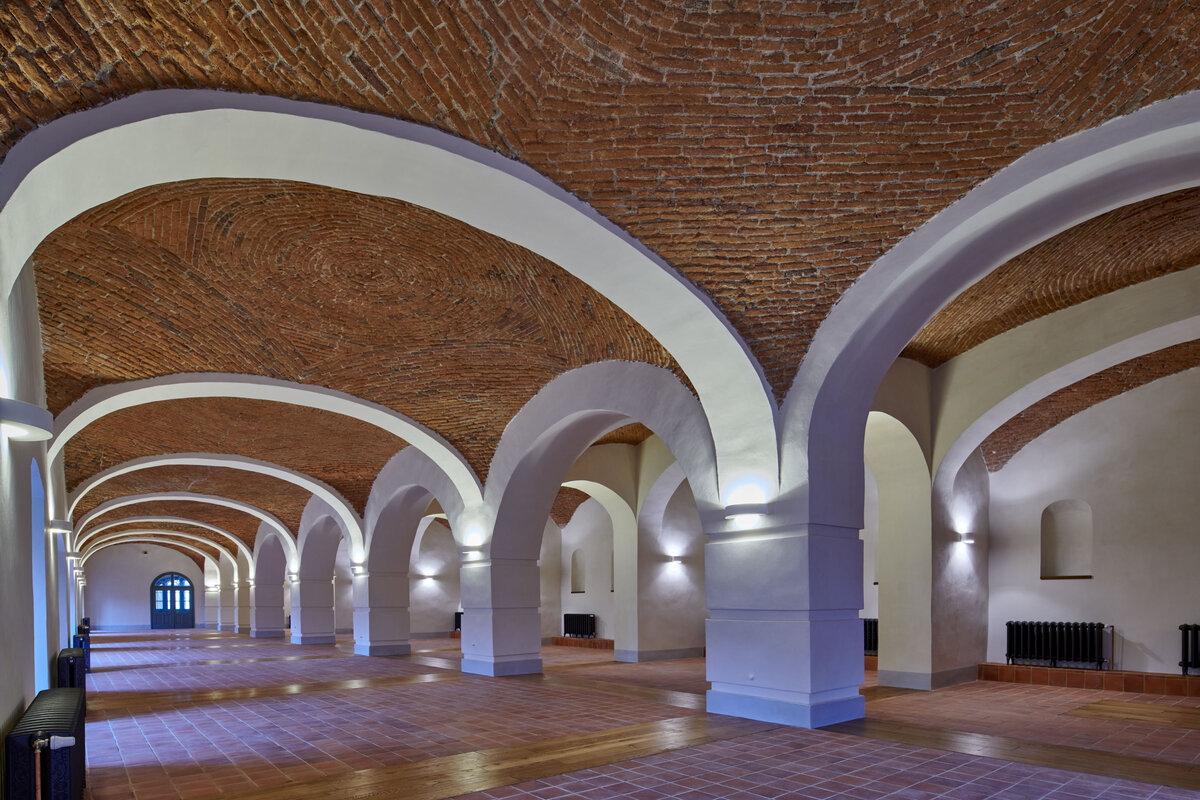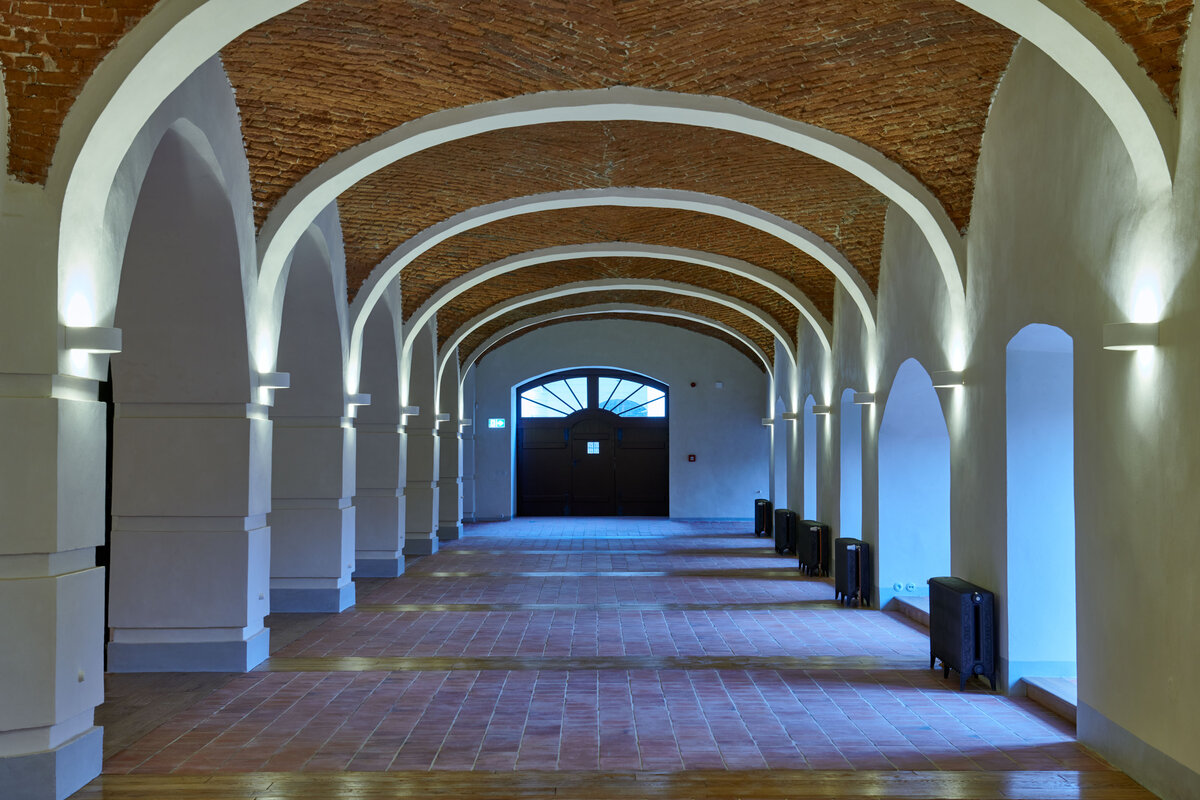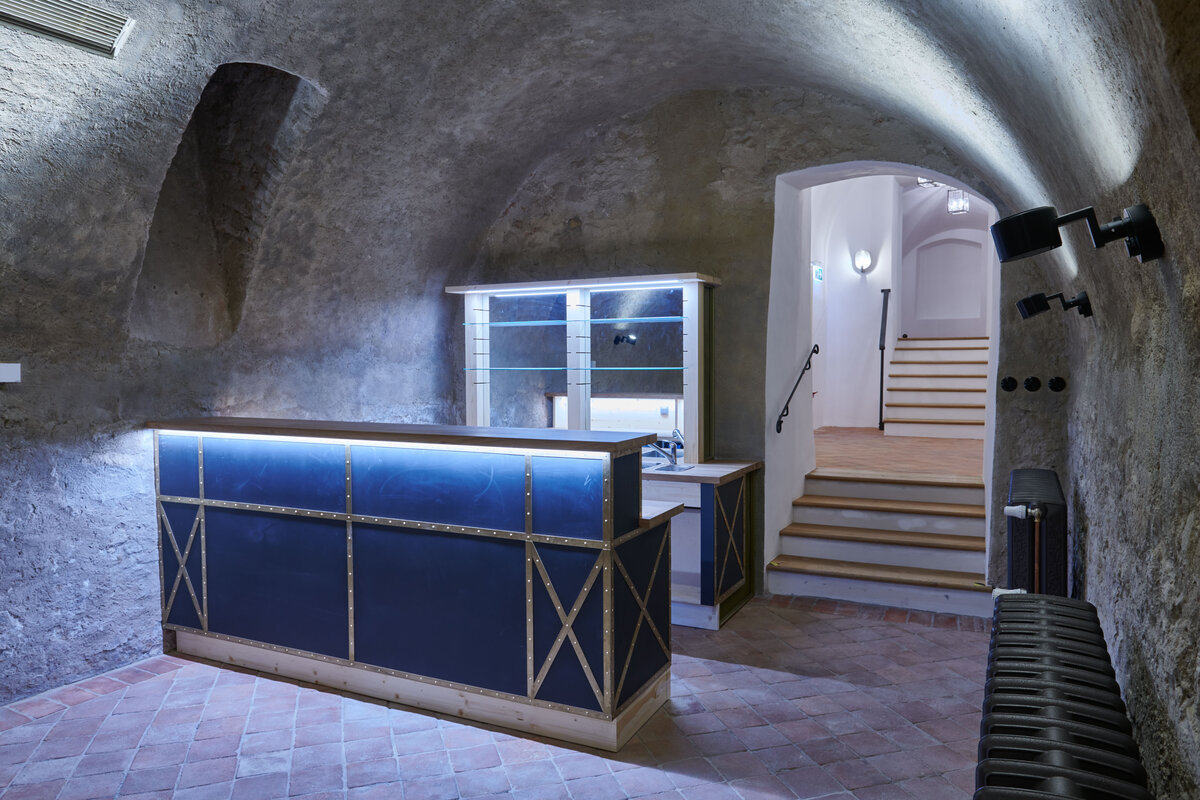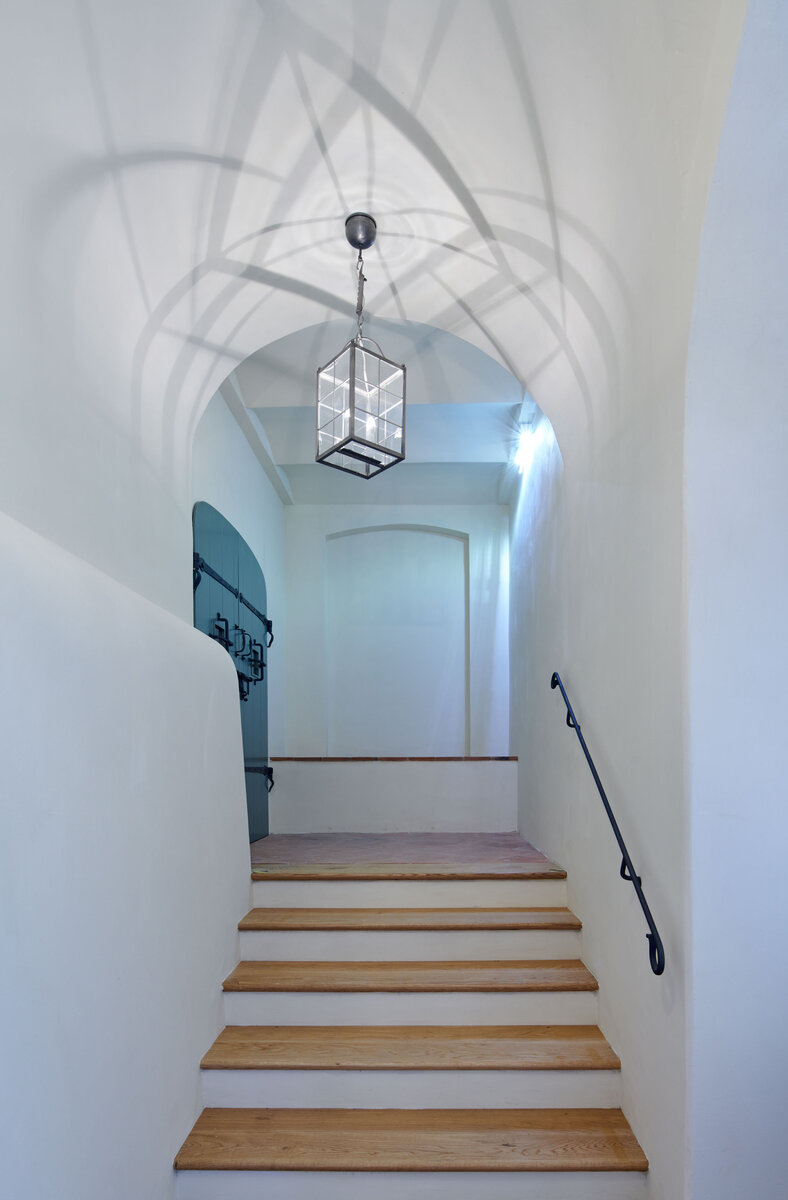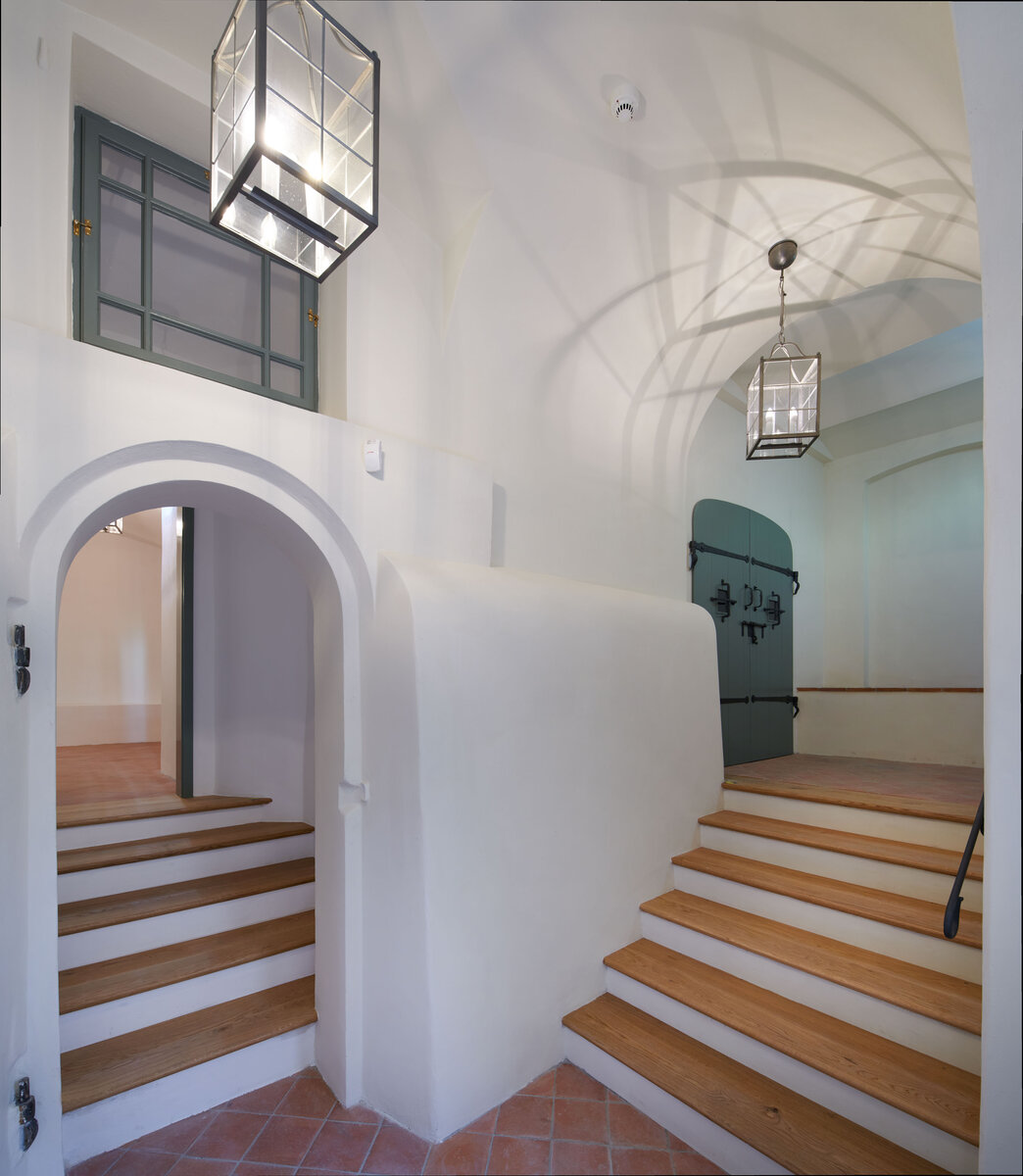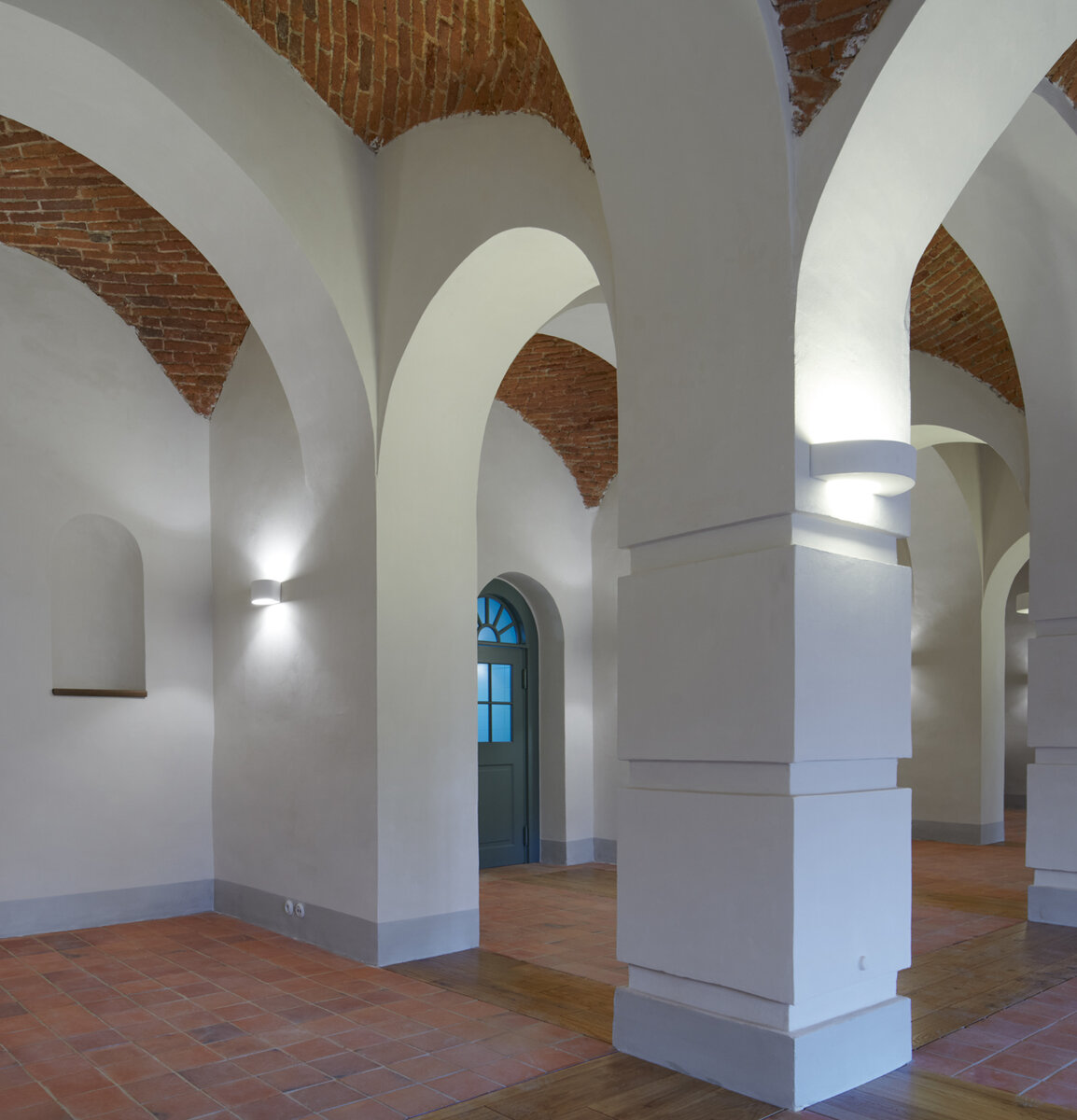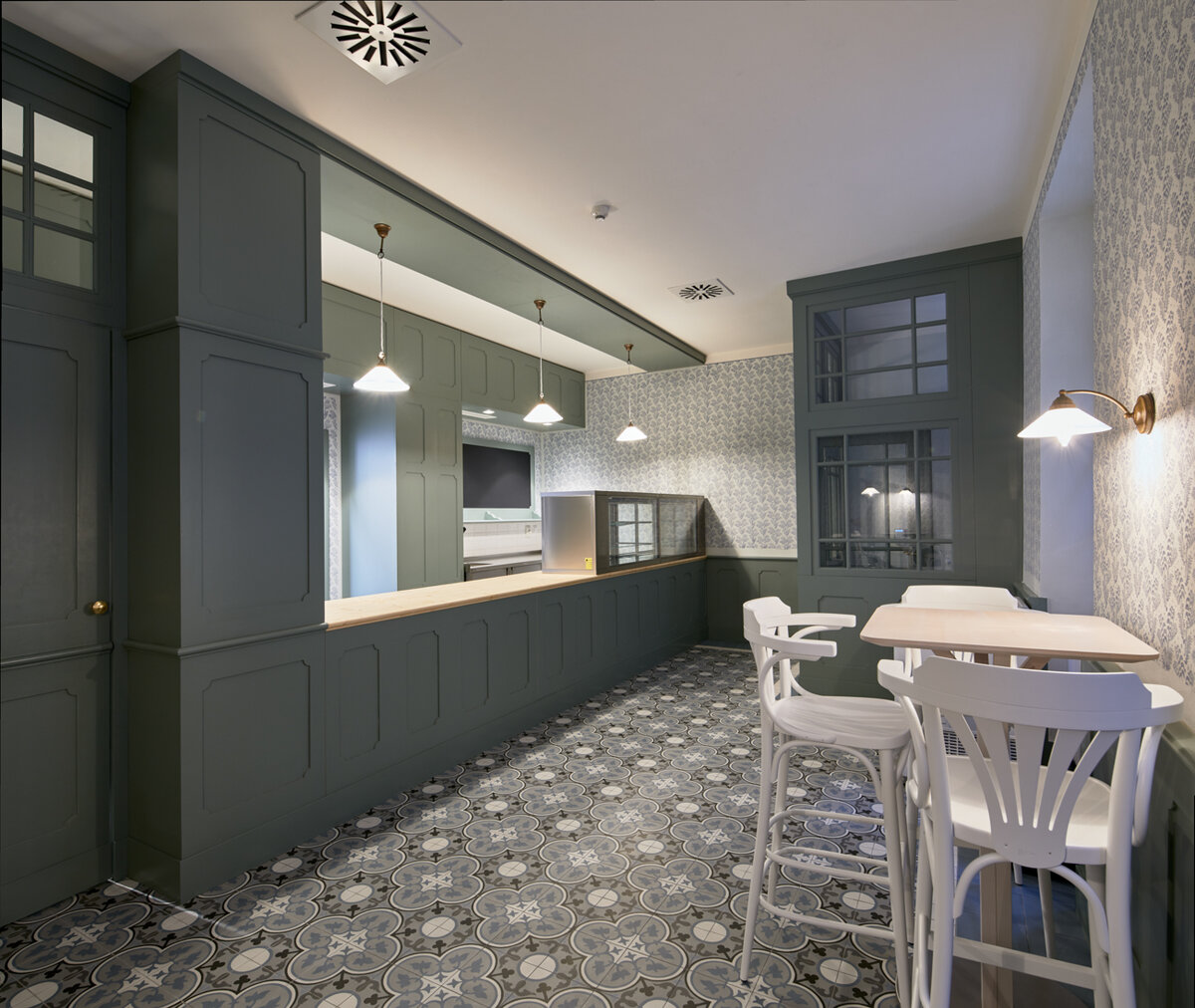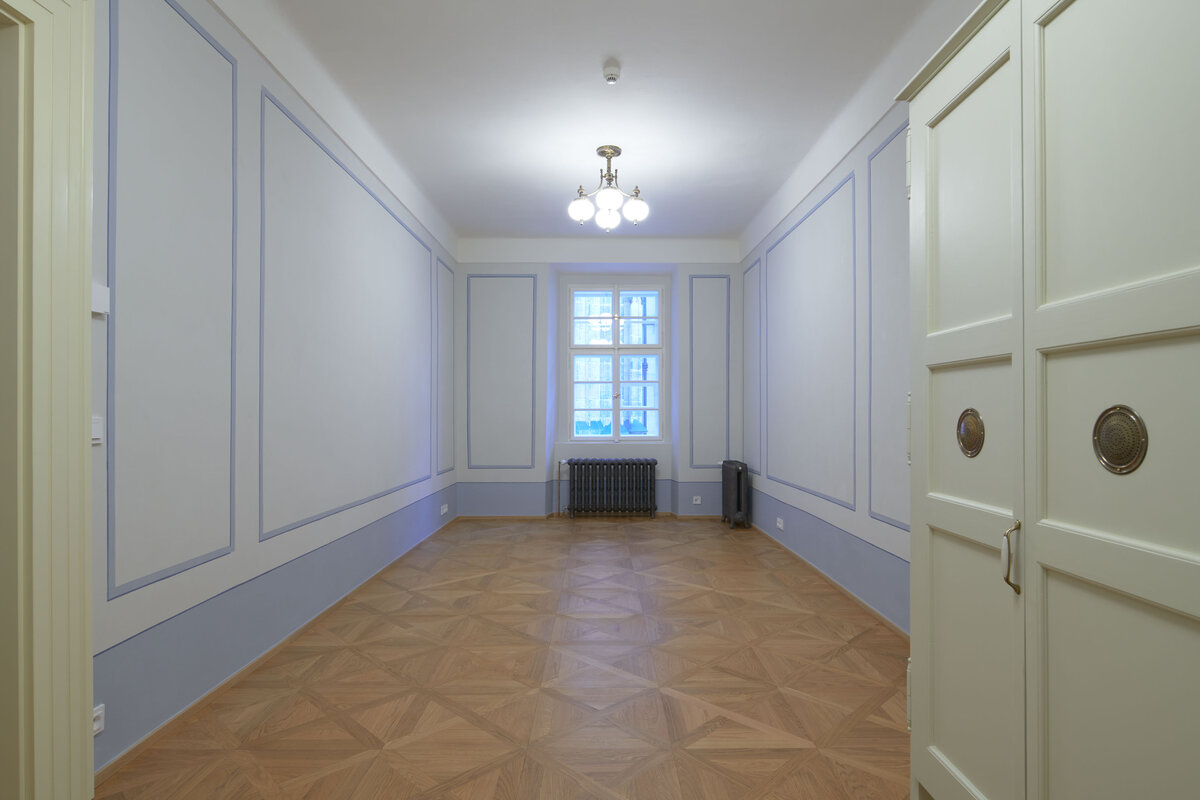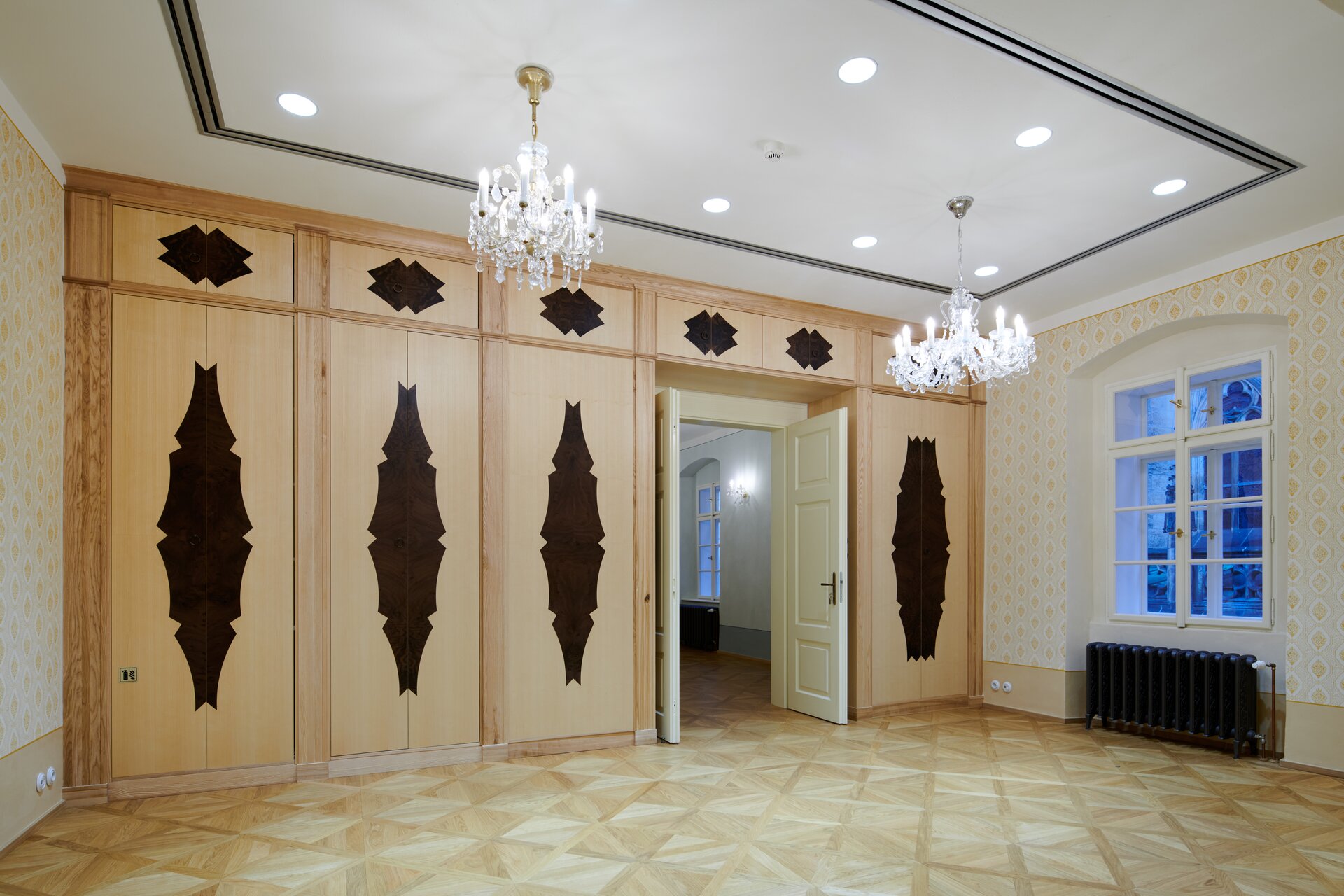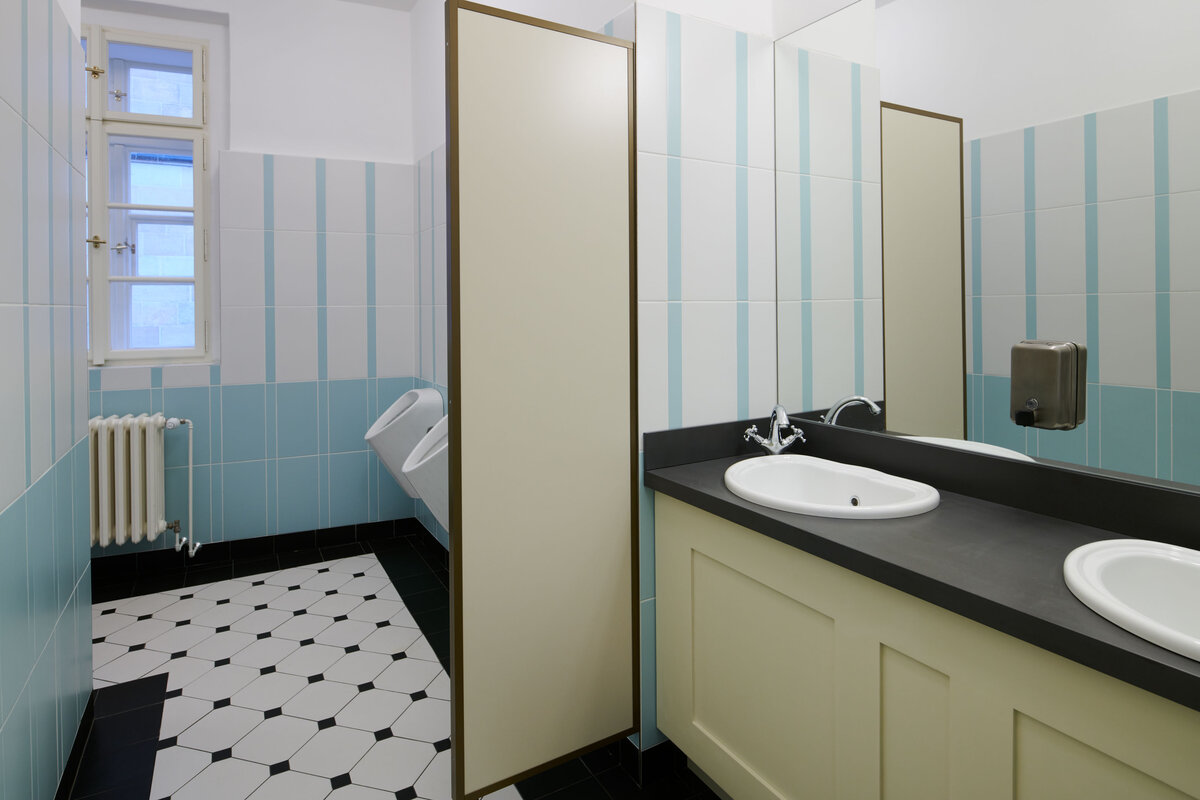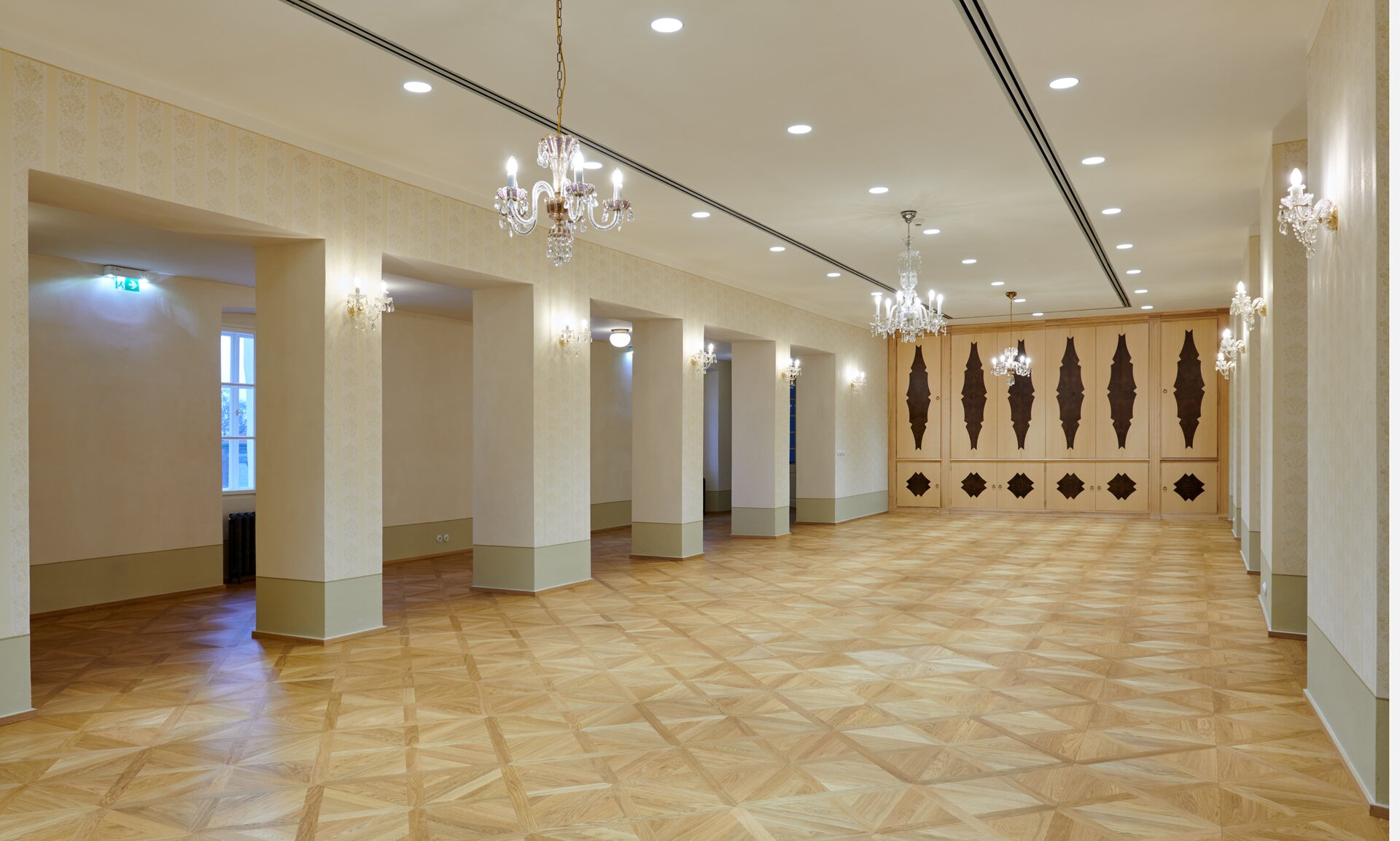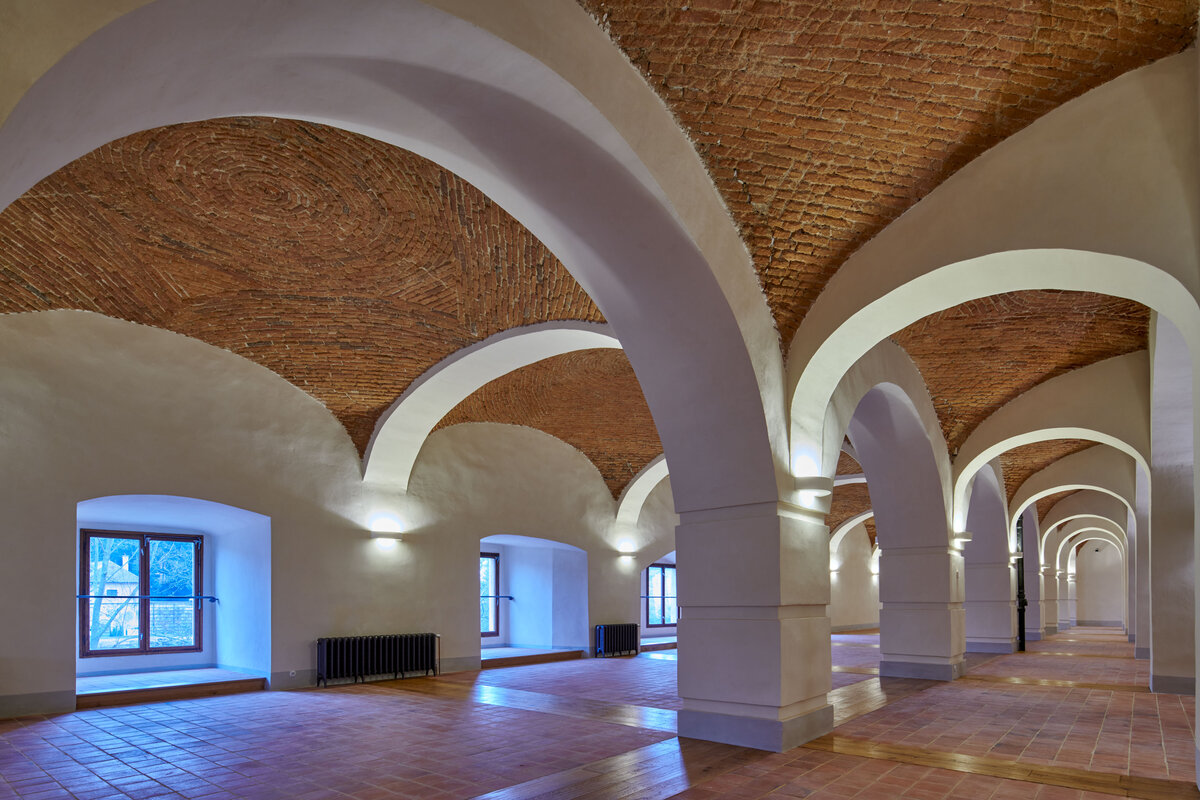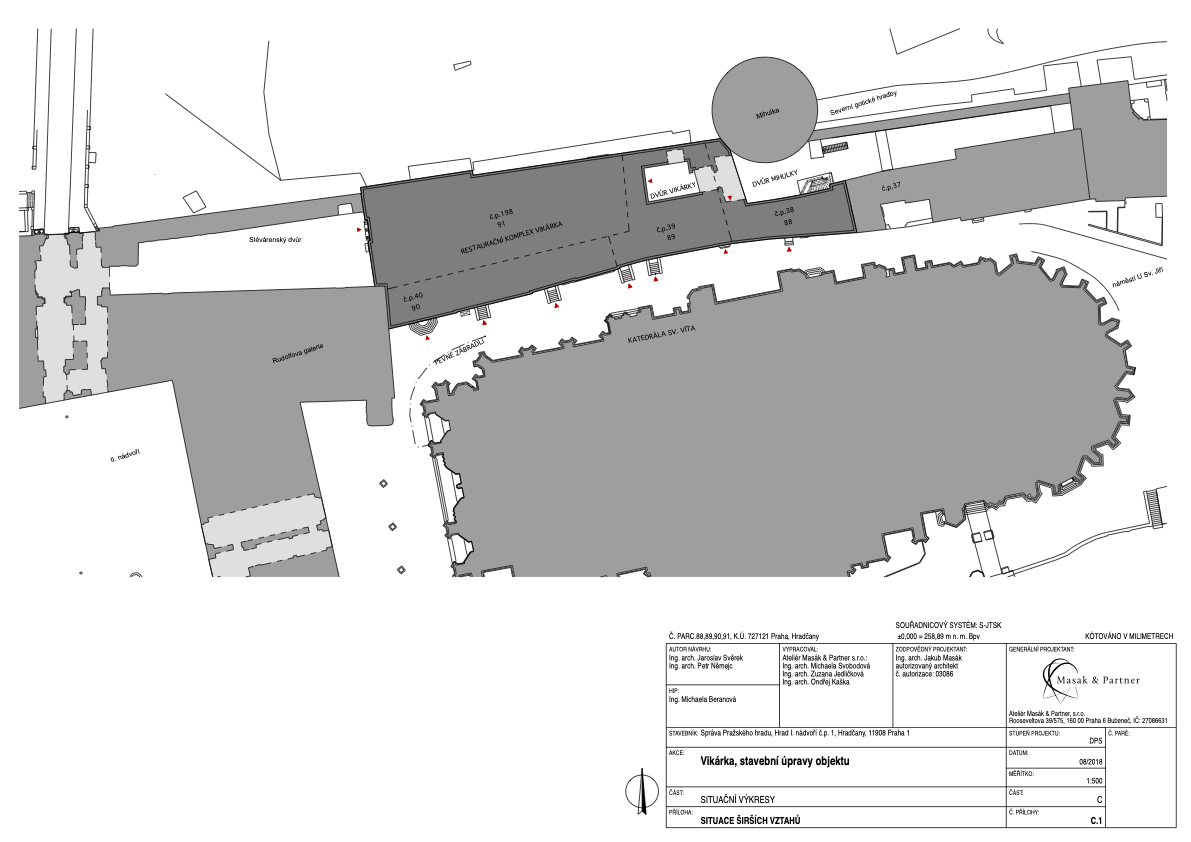 Author
Masák & Partner, s.r.o.
Studio
Location
Objekty Vikárky - budovy č.p.38, 39, 40, 198 Pražský hrad
Investor
Správa Pražského hradu
se sídlem: Hrad I. nádvoří č.p. 1, Hradčany, 119 08 Praha 1
Supplier
POHL,
Na Pomezí 2483, 252 63 Roztoky
Date of project approval
December 2021
Fotograf
The reconstruction of the Vikarka building had two approaches. The first one was about modernization of its restaurant and the expansion of the building's functions for the needs of the Castle's operation.

Secondly, the revitalization of the building in terms od architectural expression in accordance with the care of monuments took place. The building was literally a mixture of architectural styles and the last documented building period of architecture which was valuable was classicism. Therefore the aim of the project was to build on this period.
However, some modern interventions that did not disturb the new concept, such as internal and external spinal staircase built in the 90s of the 20. century, were maintained.

When it comes to the interier and the premises for visitors, the main goal was to emphasize the history of the building and design it in traditional quality materials - wood, non-ferrous metals while the emphasis was placed in a high level of craftsmanship.

Despite the fact that premises of operating facilities are modern in terms of hygiene and functionality, we tried to be decent in the choice of colors and put the traditional building techniques first. The primacy of monument elements in the assessment of interventions applies wherever possible.

Another interesting issue was the rehabilitation of the Romanesque hall with a monastery cloister torso.
There is a large ventilation system with engine rooms in the attics of the building. The ventilation is led in the ceilings and risers in the original routes. The central heating is connected to the central boiler room via an exchanger station in the attics. Cast iron finned radiators were used in public areas. There is a new electrical wiring - both high and low current. The wiring was led in the original routes or in the floors if possible.
Green building
Environmental certification
| | |
| --- | --- |
| Type and level of certificate | - |
Water management
| | |
| --- | --- |
| Is rainwater used for irrigation? | |
| Is rainwater used for other purposes, e.g. toilet flushing ? | |
| Does the building have a green roof / facade ? | |
| Is reclaimed waste water used, e.g. from showers and sinks ? | |
The quality of the indoor environment
| | |
| --- | --- |
| Is clean air supply automated ? | |
| Is comfortable temperature during summer and winter automated? | |
| Is natural lighting guaranteed in all living areas? | |
| Is artificial lighting automated? | |
| Is acoustic comfort, specifically reverberation time, guaranteed? | |
| Does the layout solution include zoning and ergonomics elements? | |
Principles of circular economics
| | |
| --- | --- |
| Does the project use recycled materials? | |
| Does the project use recyclable materials? | |
| Are materials with a documented Environmental Product Declaration (EPD) promoted in the project? | |
| Are other sustainability certifications used for materials and elements? | |
Energy efficiency
| | |
| --- | --- |
| Energy performance class of the building according to the Energy Performance Certificate of the building | G |
| Is efficient energy management (measurement and regular analysis of consumption data) considered? | |
| Are renewable sources of energy used, e.g. solar system, photovoltaics? | |
Interconnection with surroundings
| | |
| --- | --- |
| Does the project enable the easy use of public transport? | |
| Does the project support the use of alternative modes of transport, e.g cycling, walking etc. ? | |
| Is there access to recreational natural areas, e.g. parks, in the immediate vicinity of the building? | |