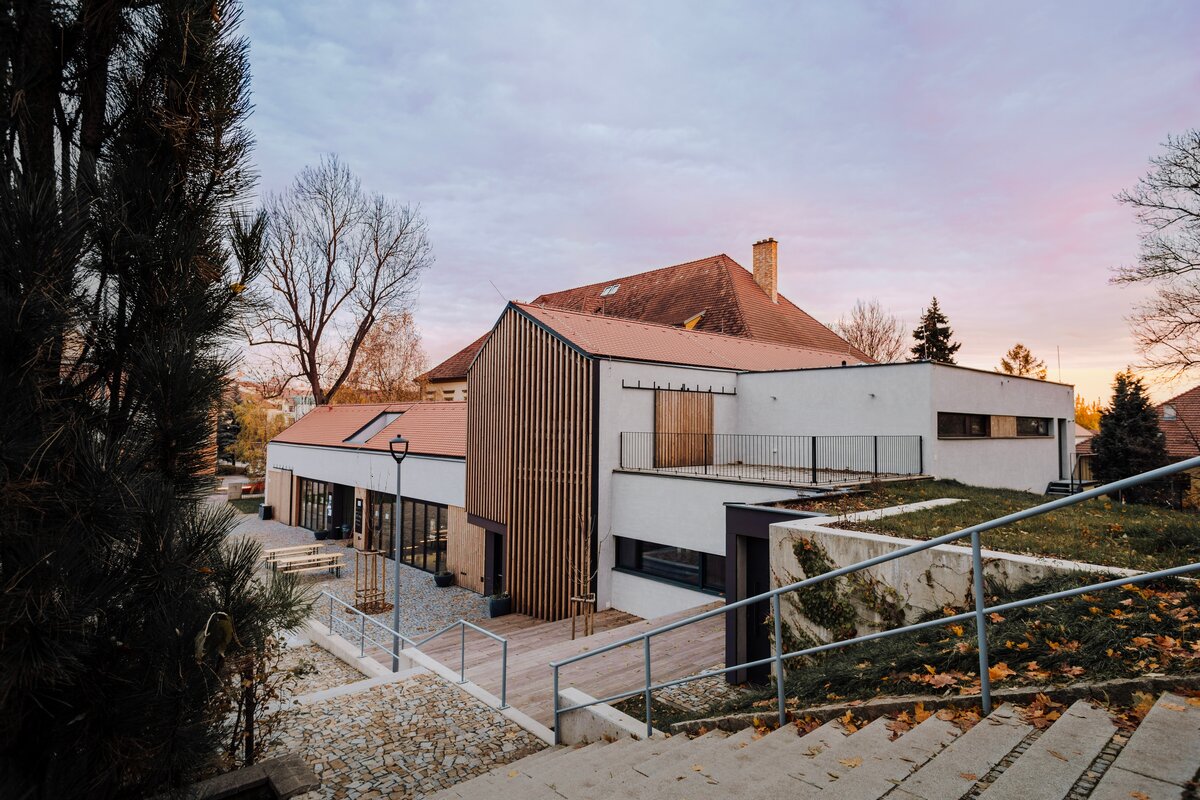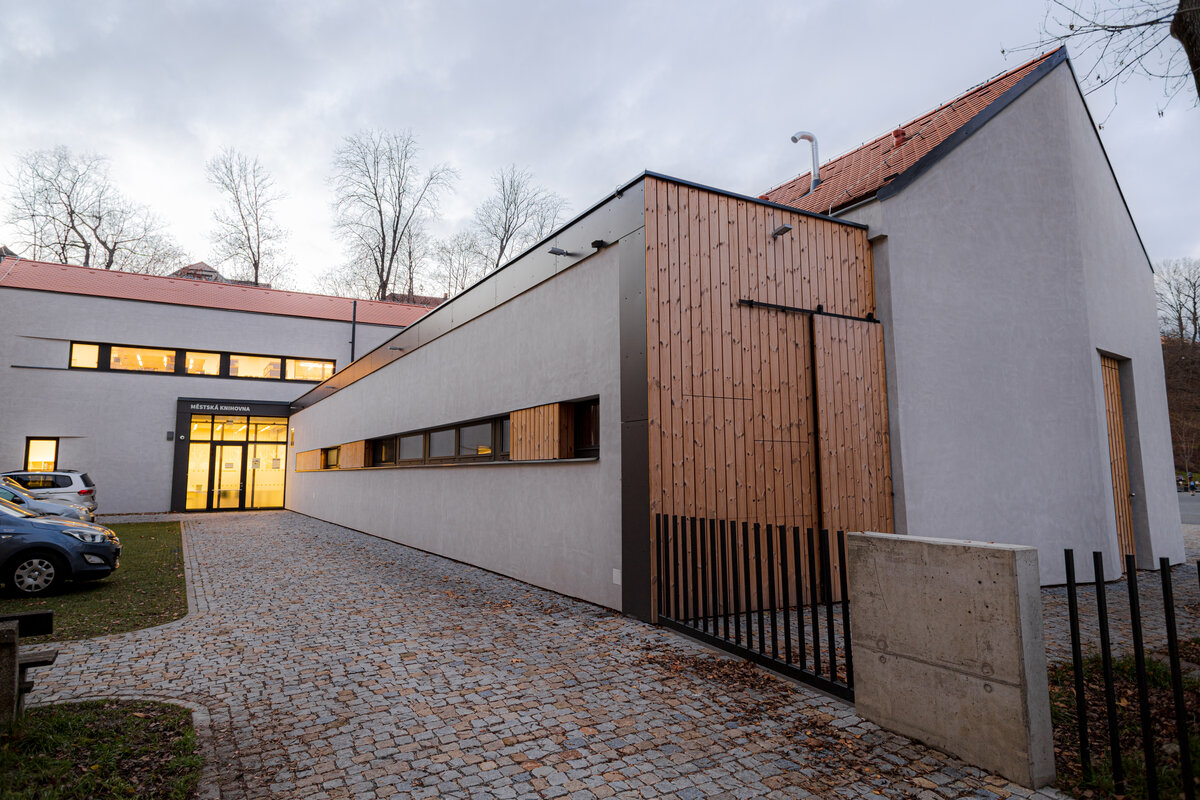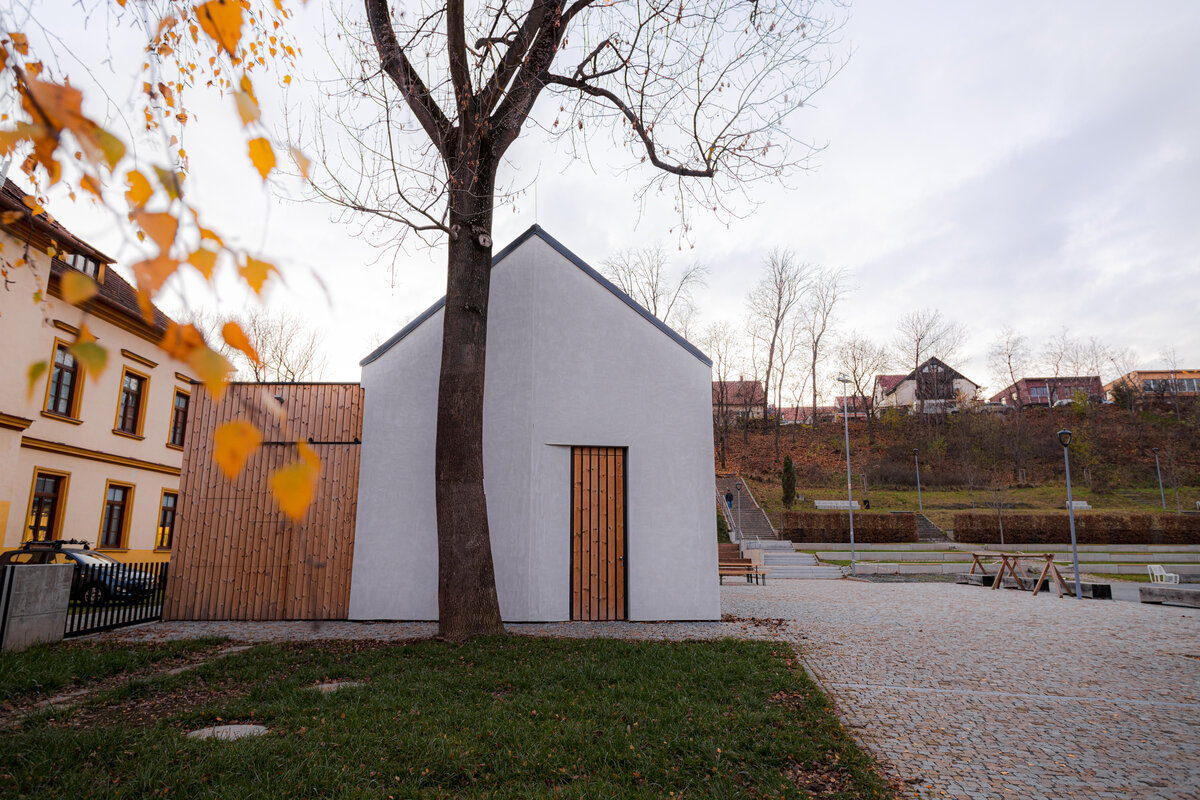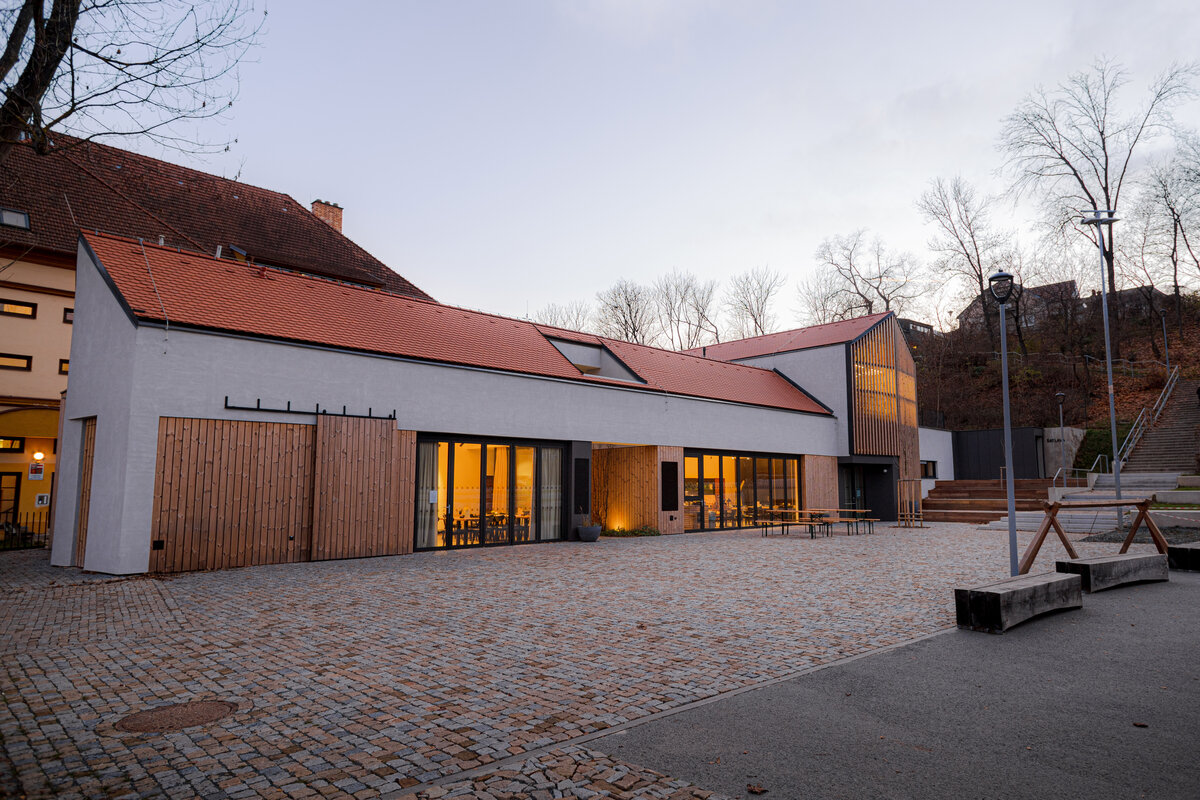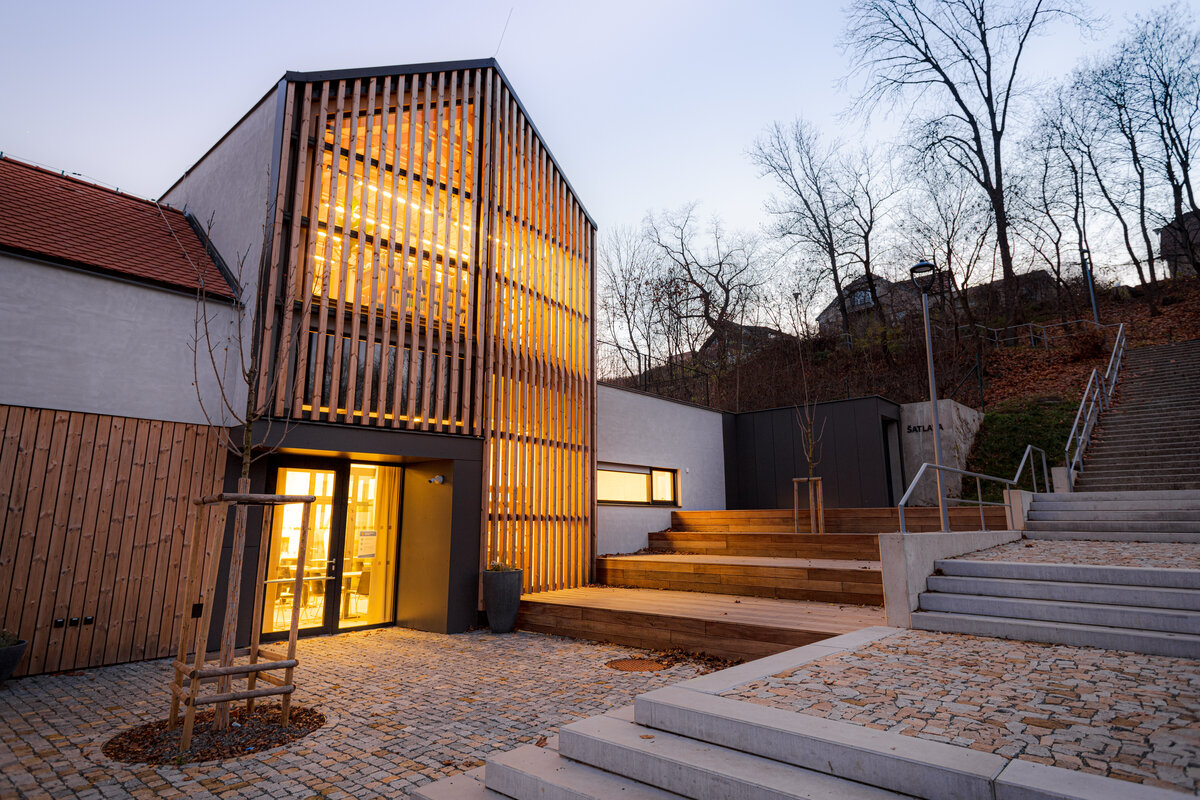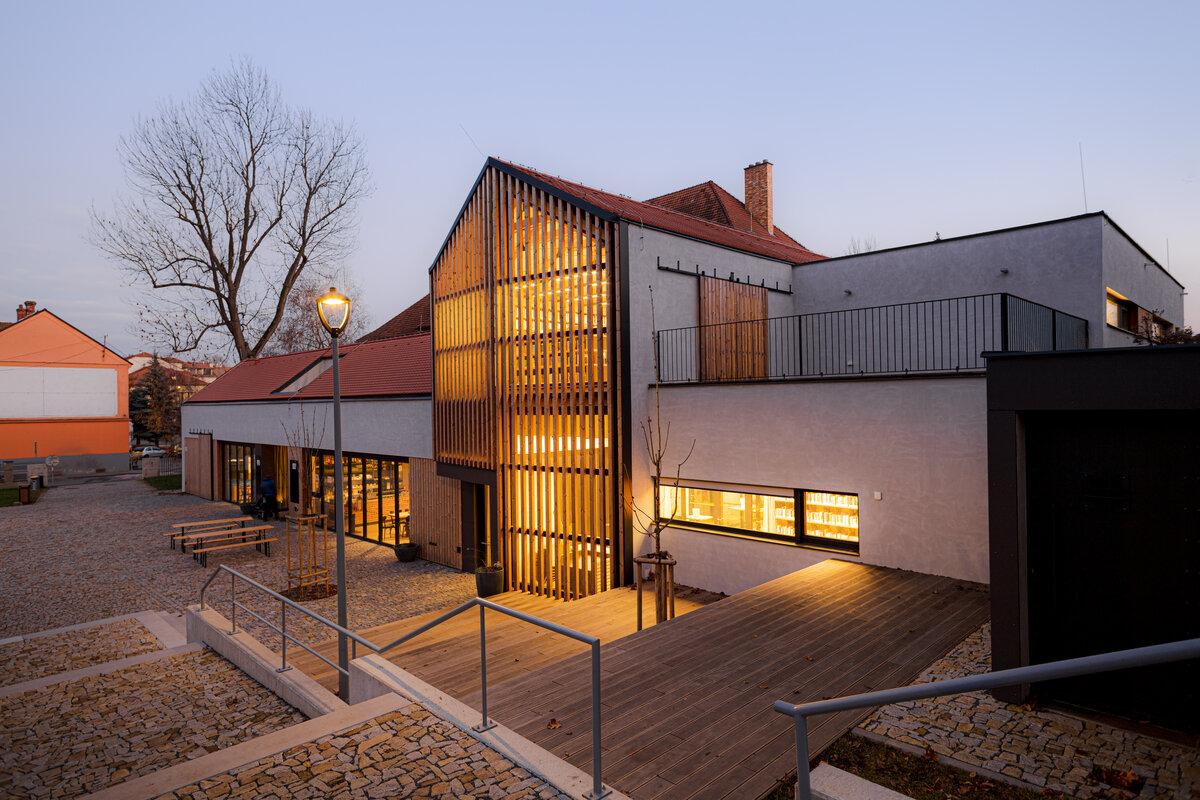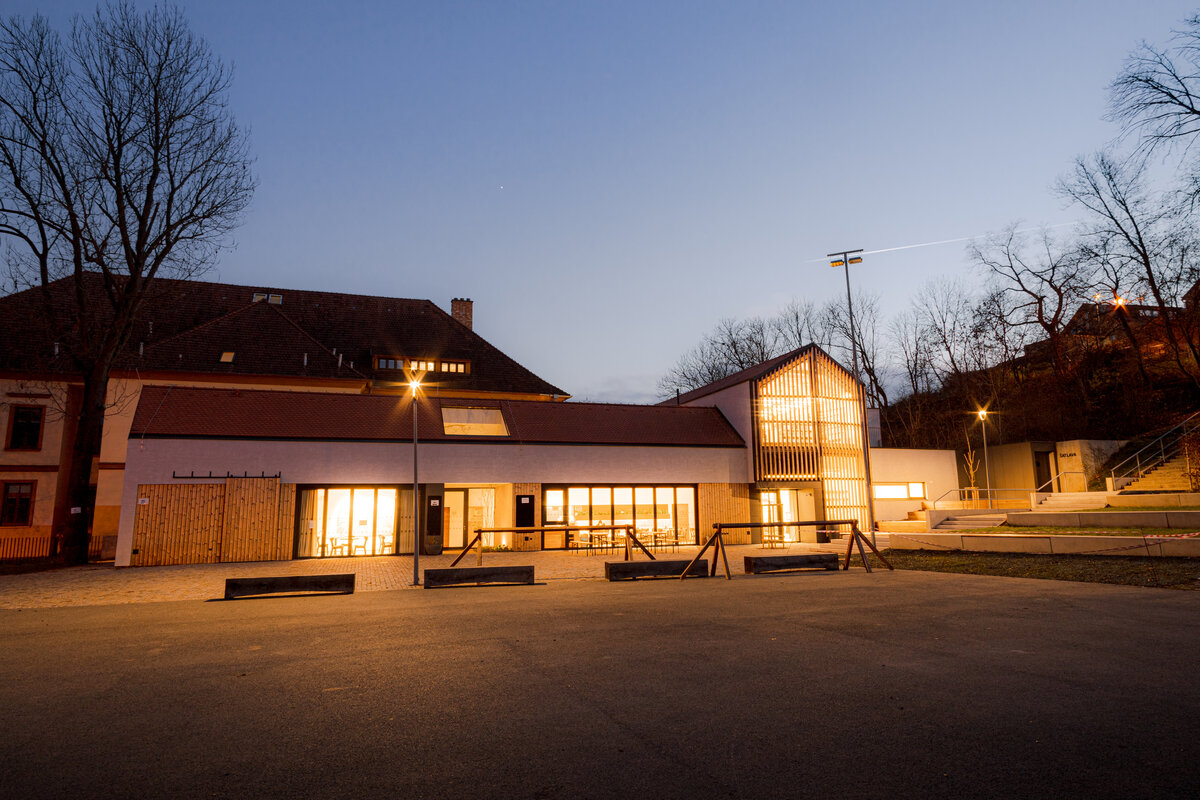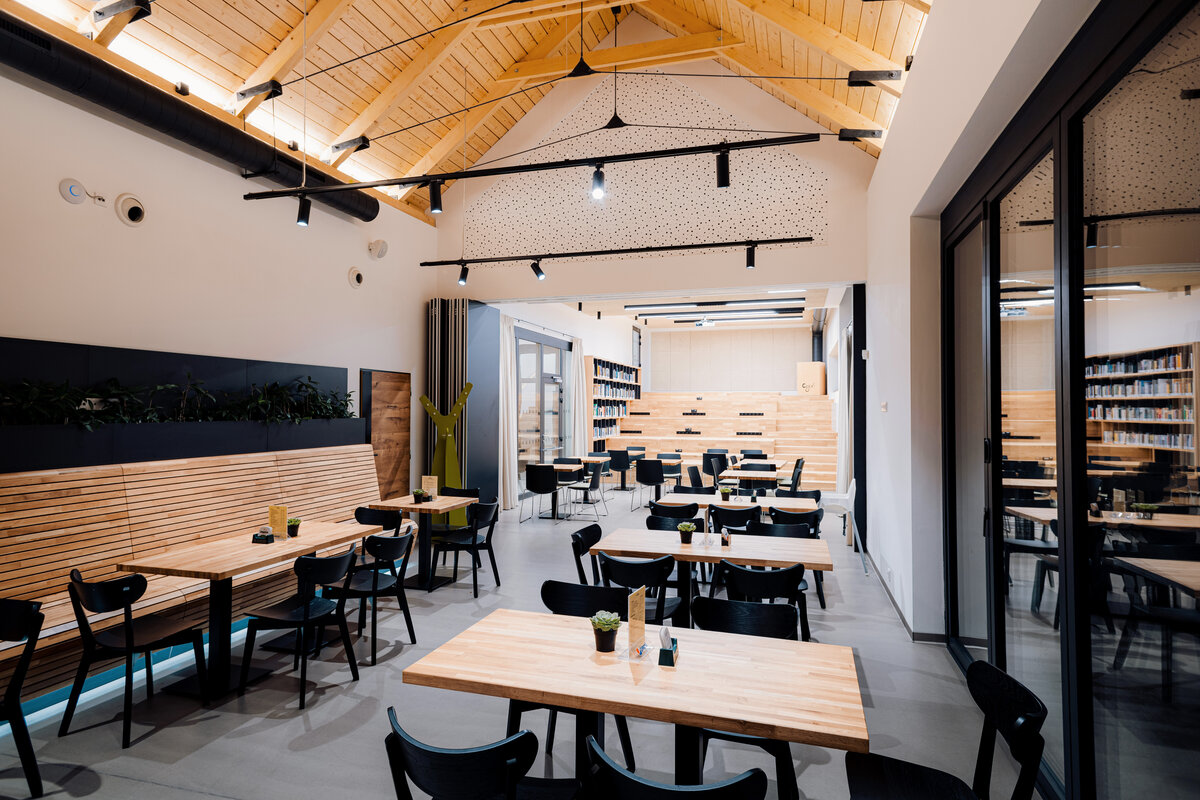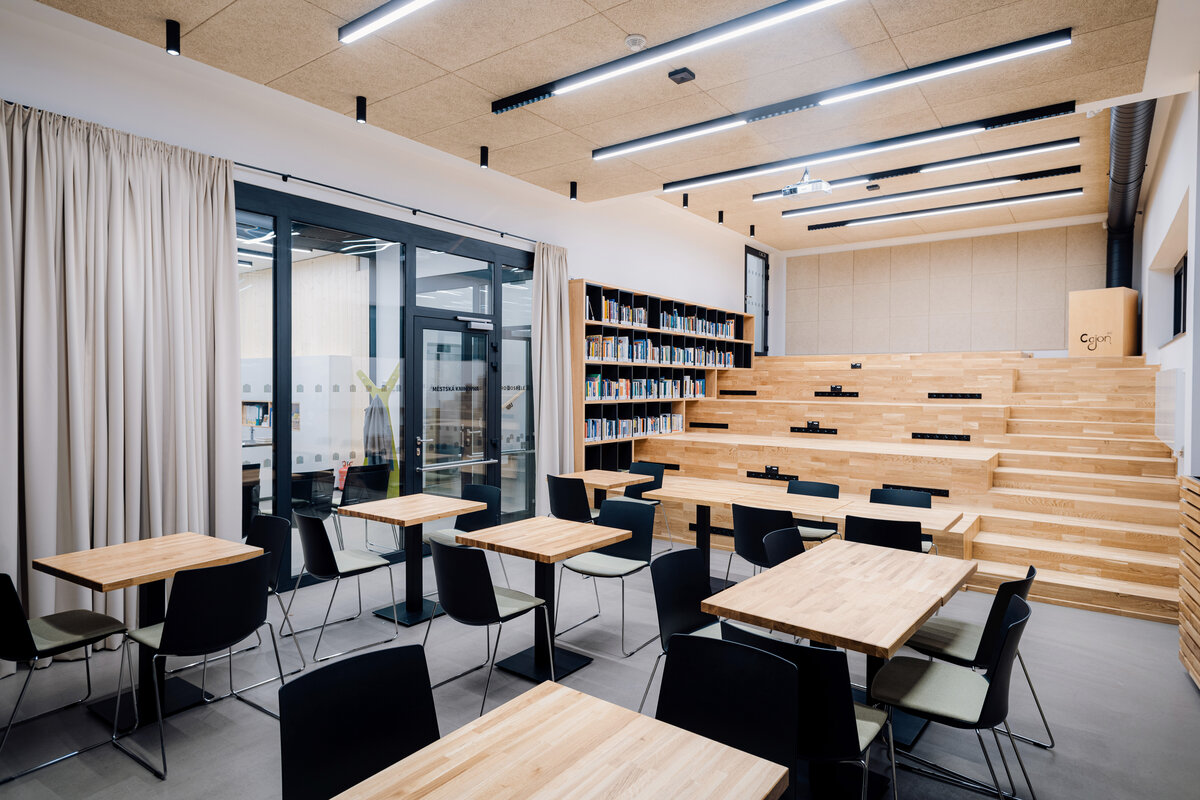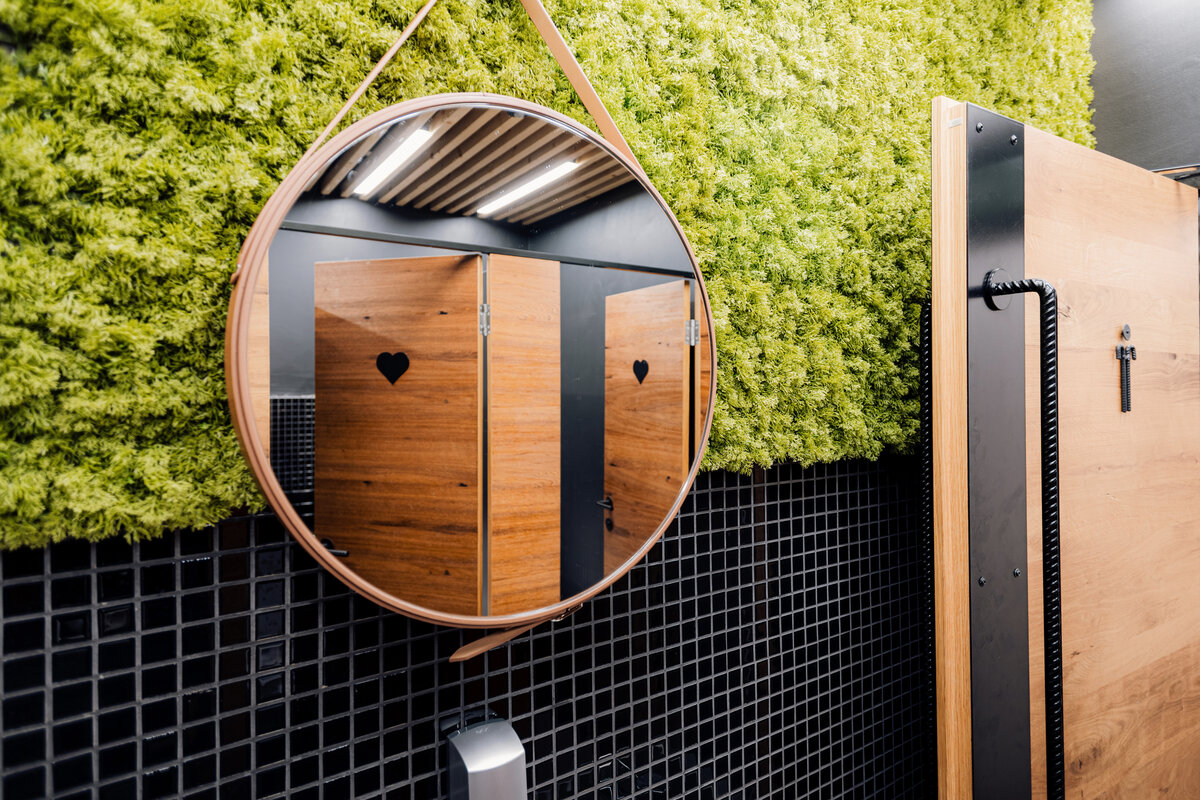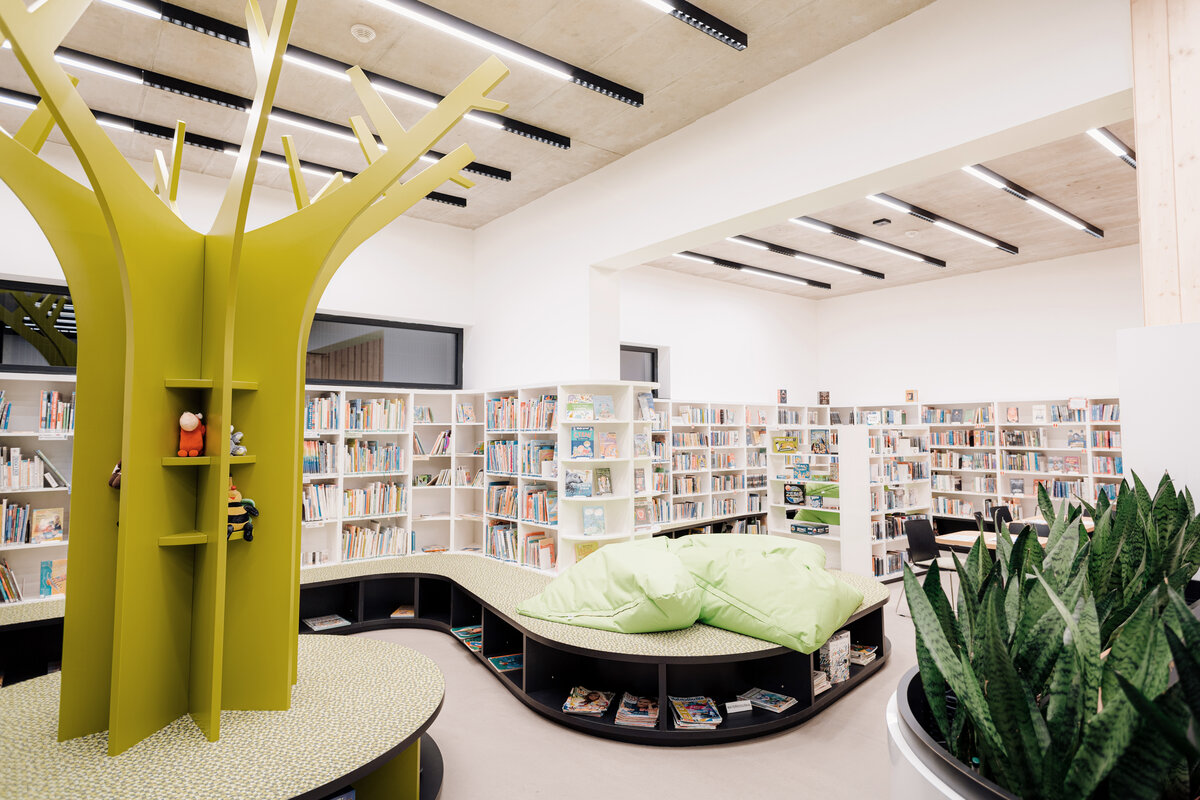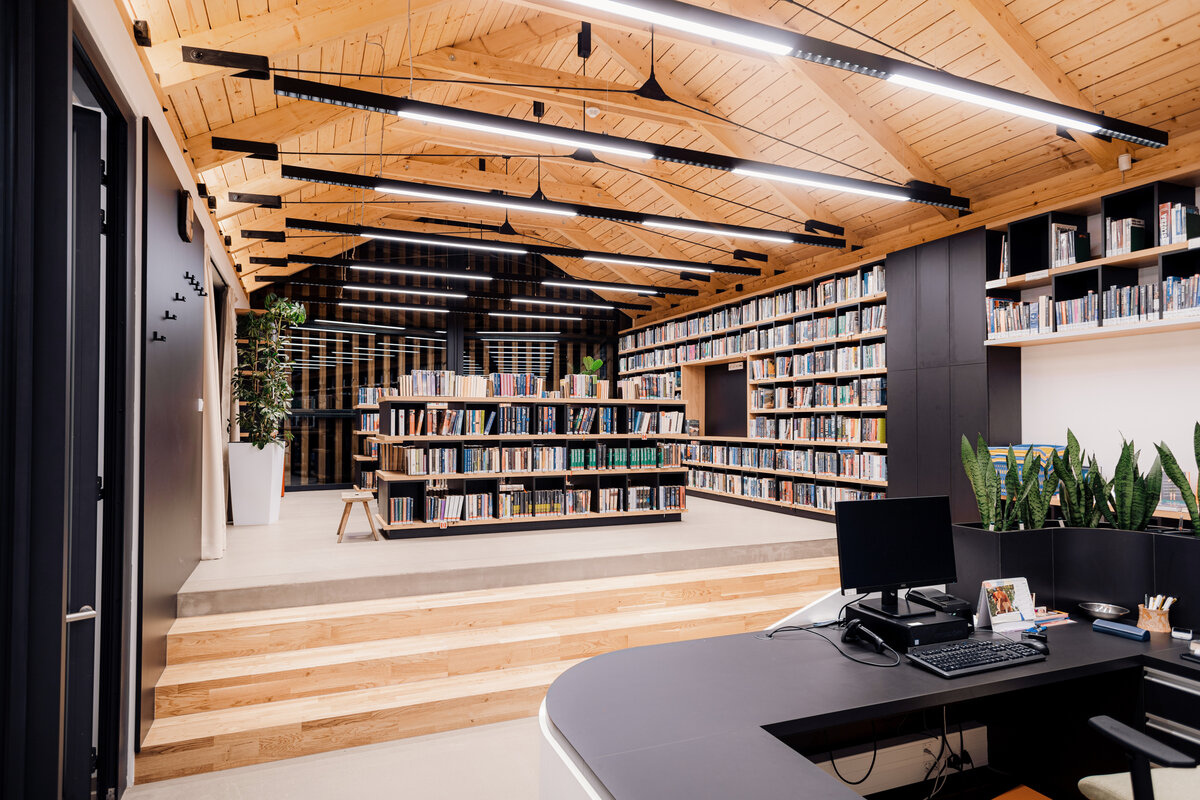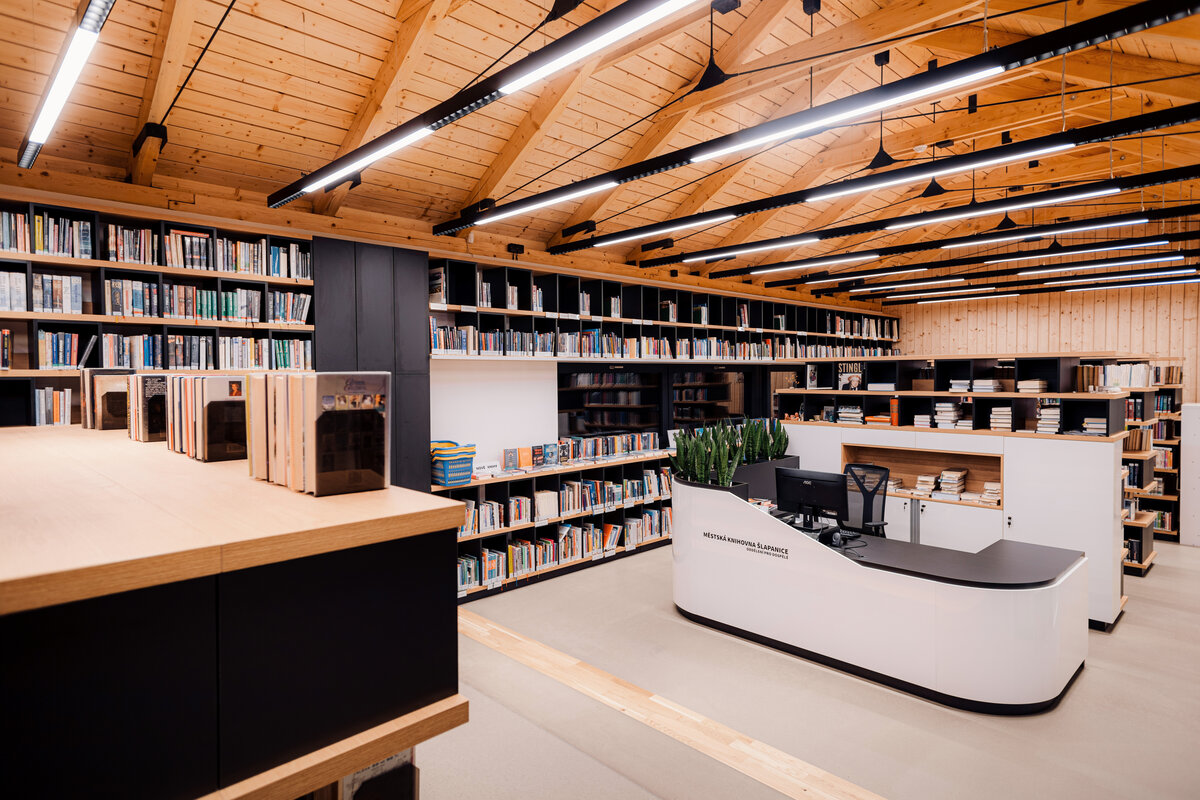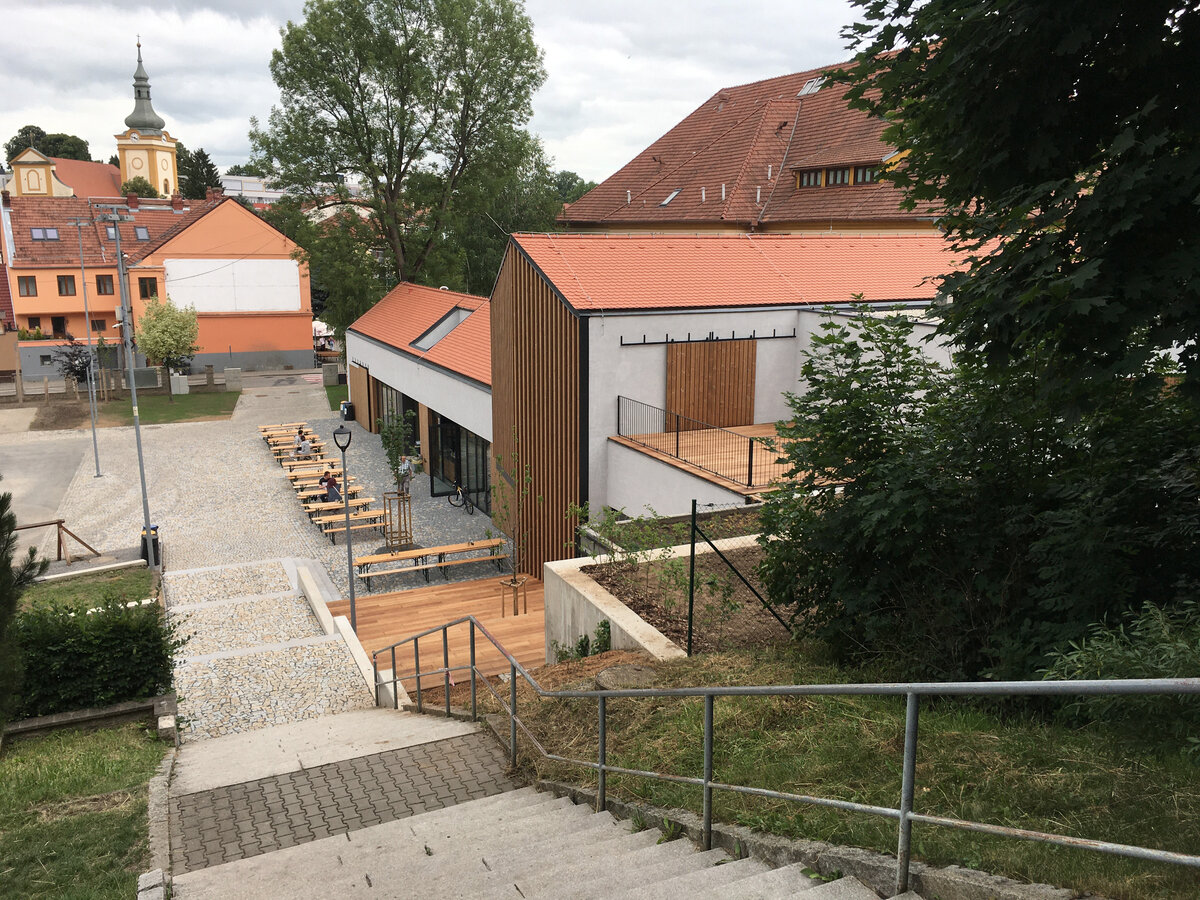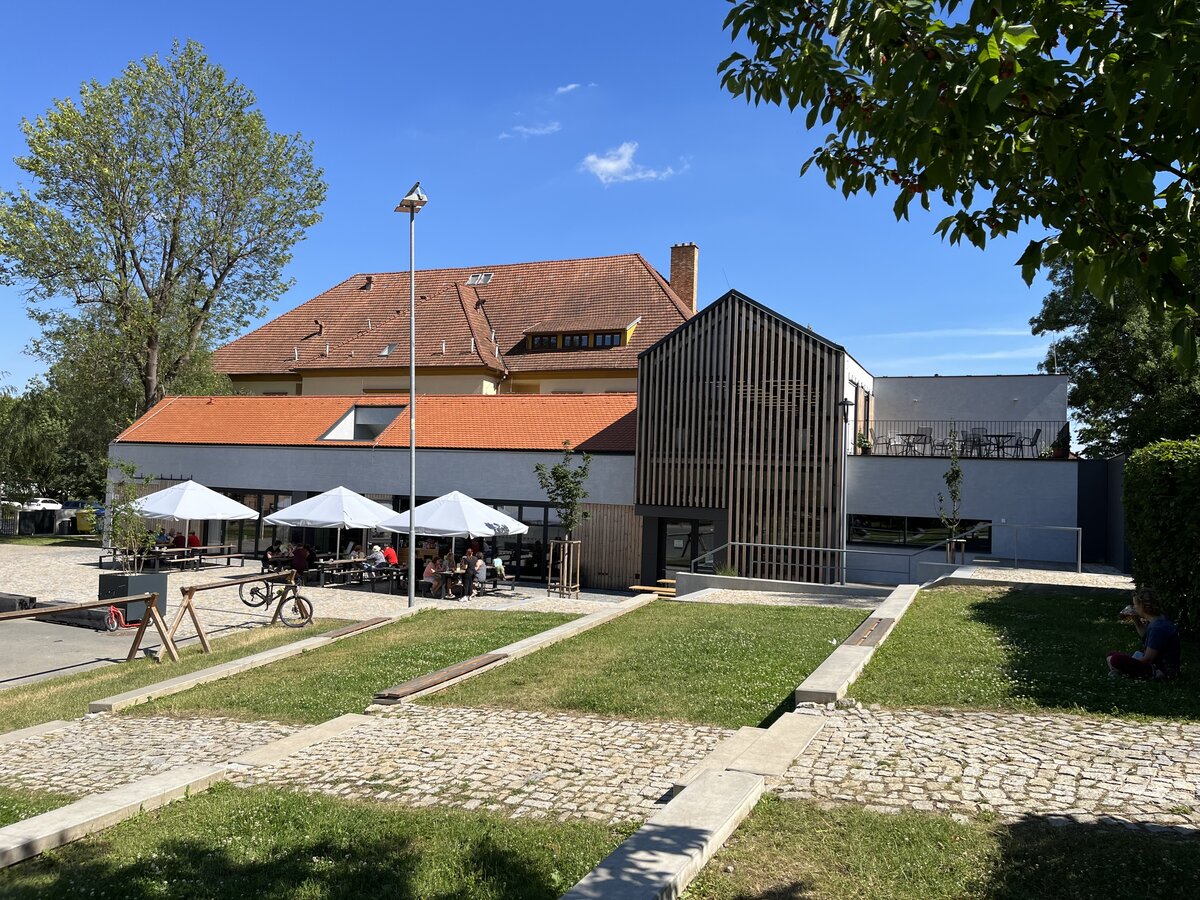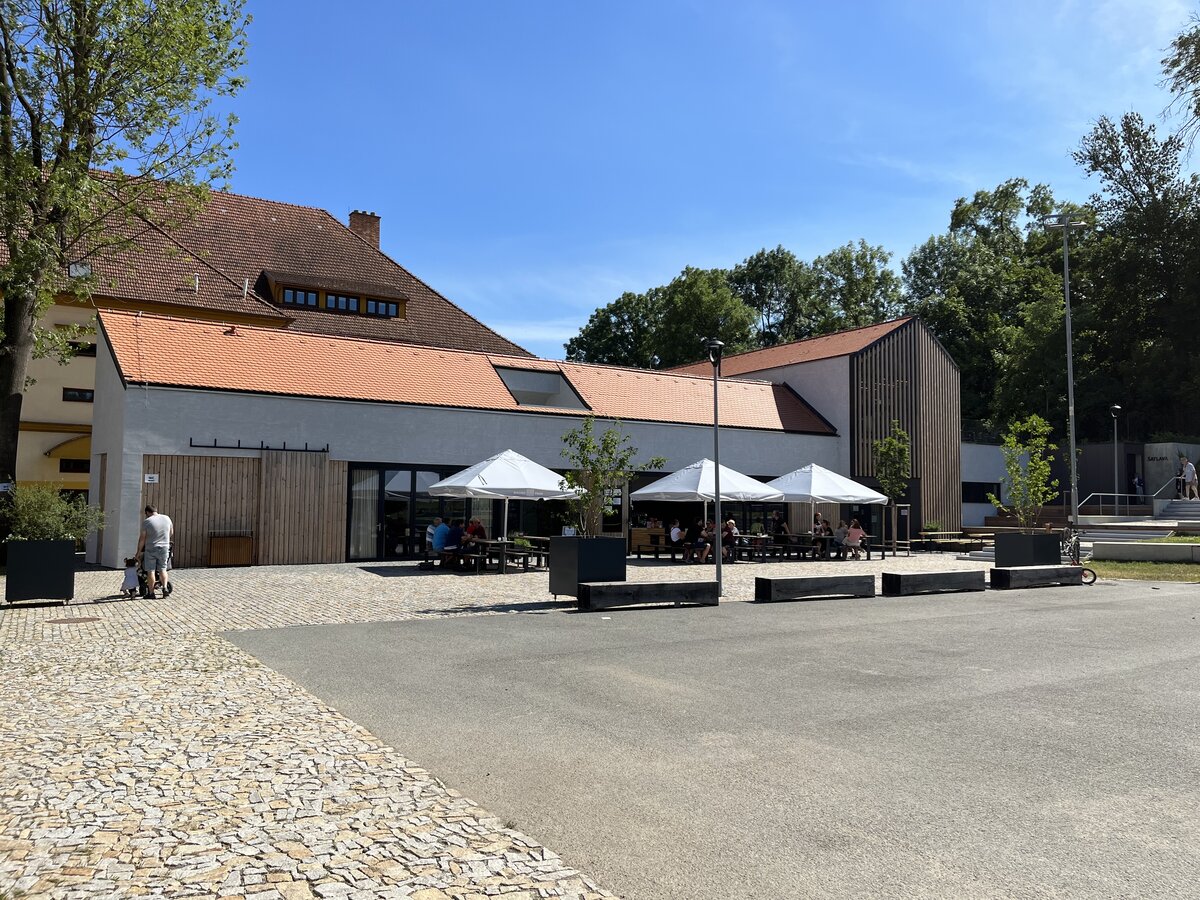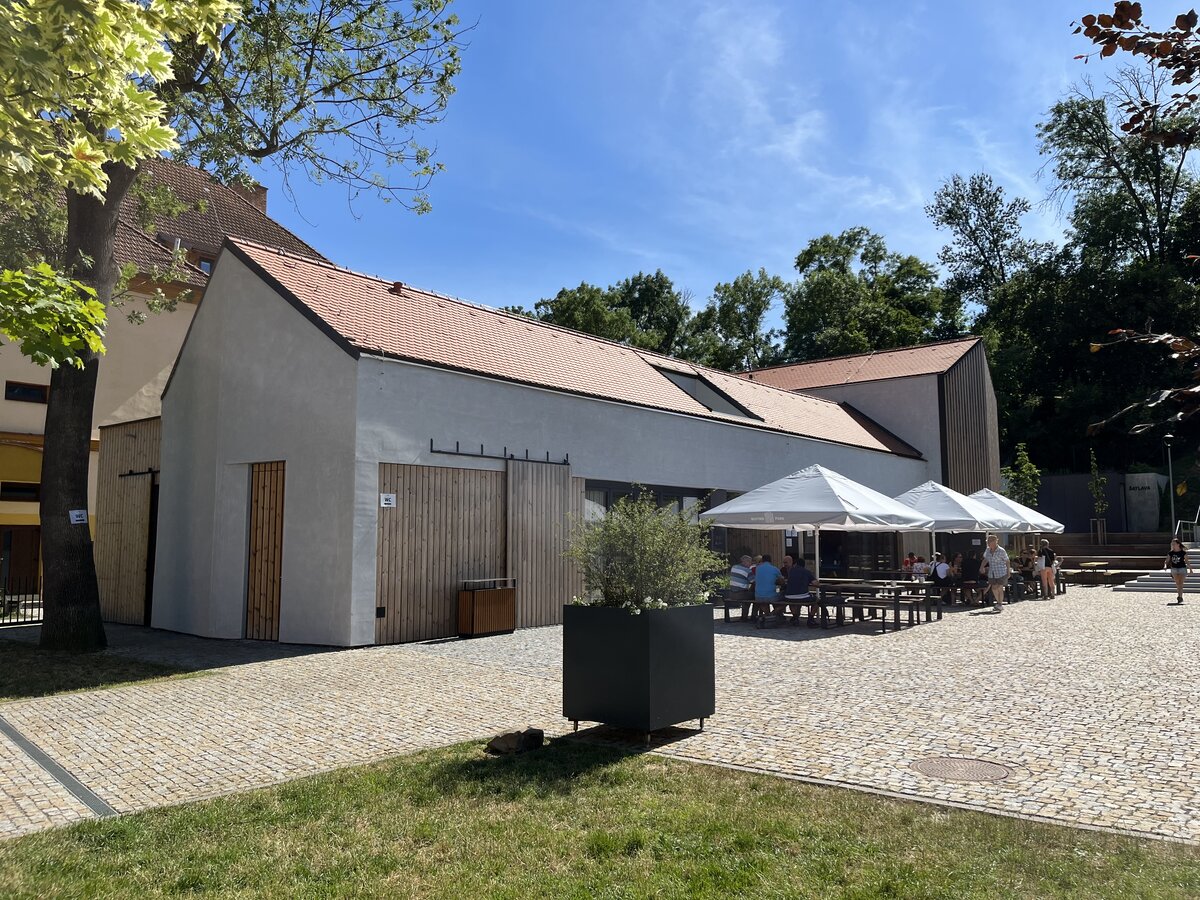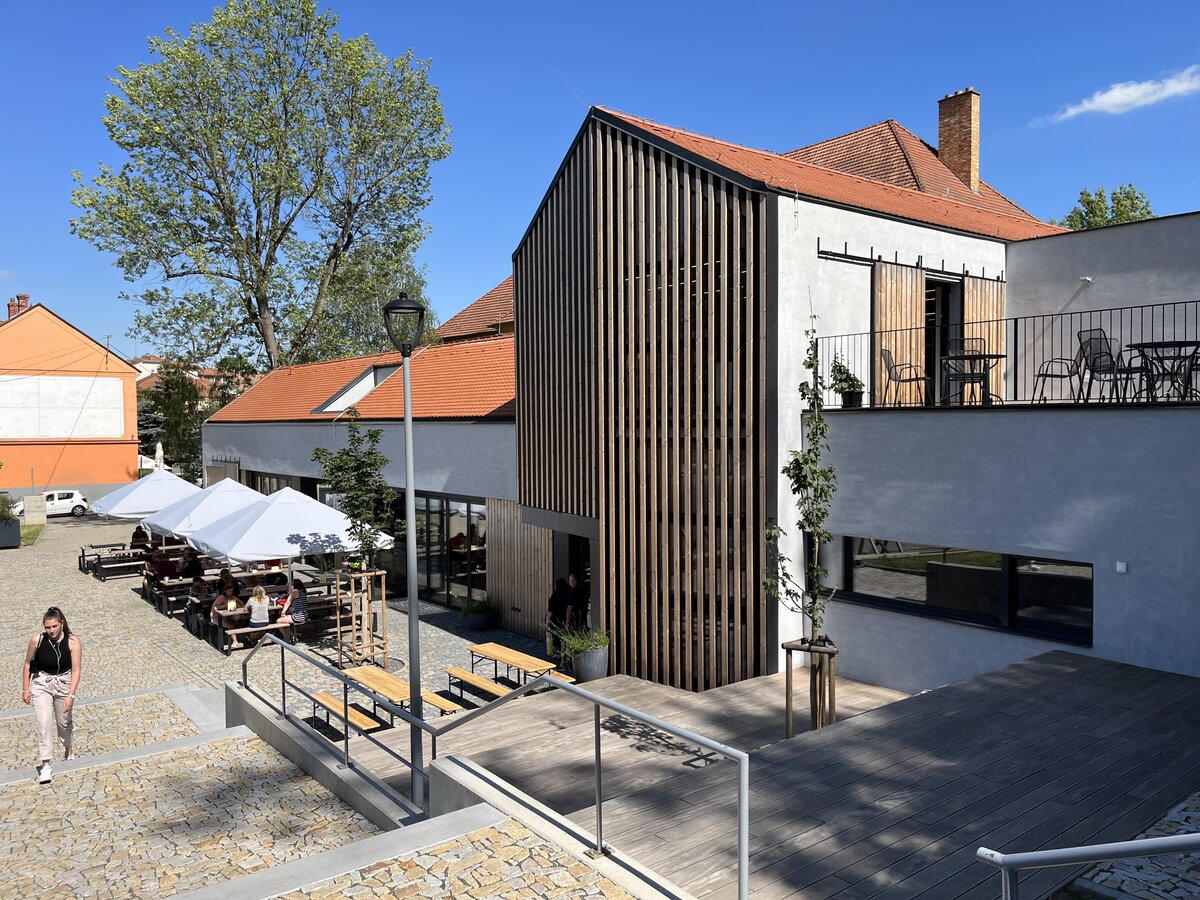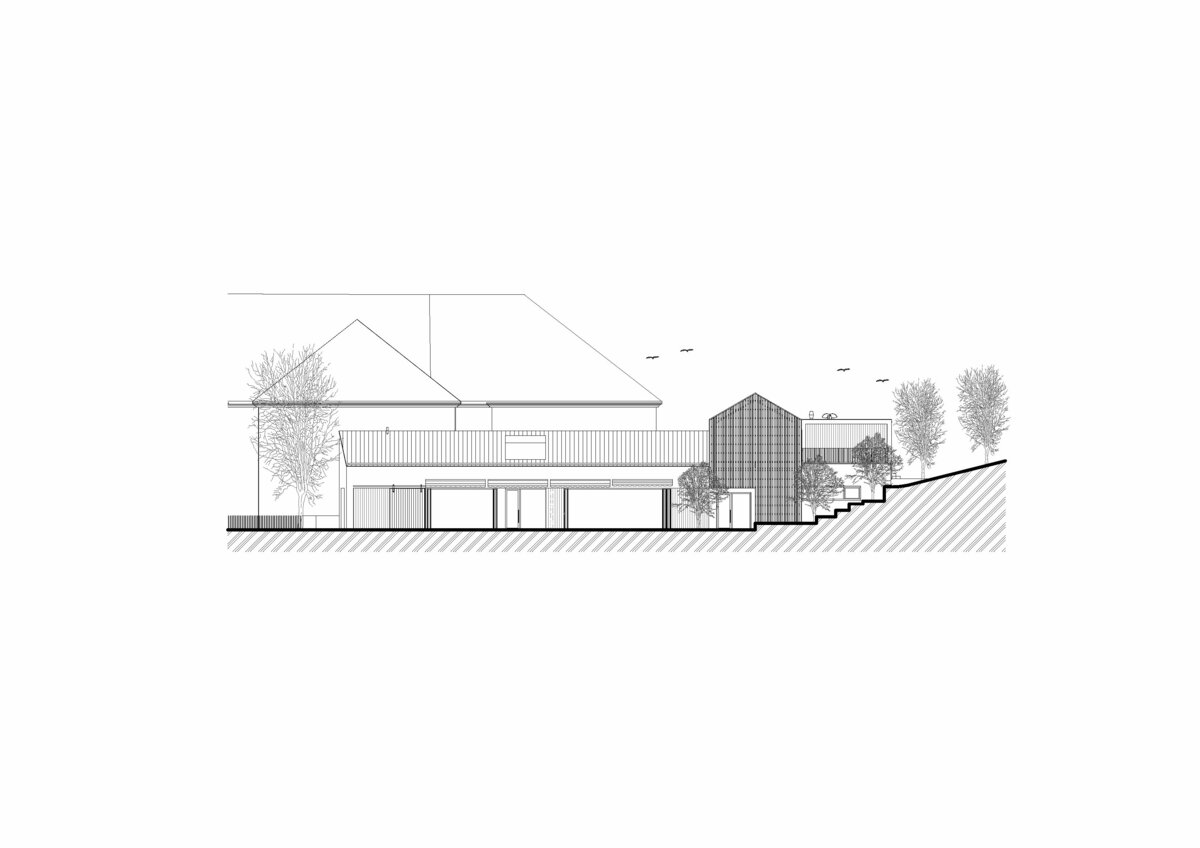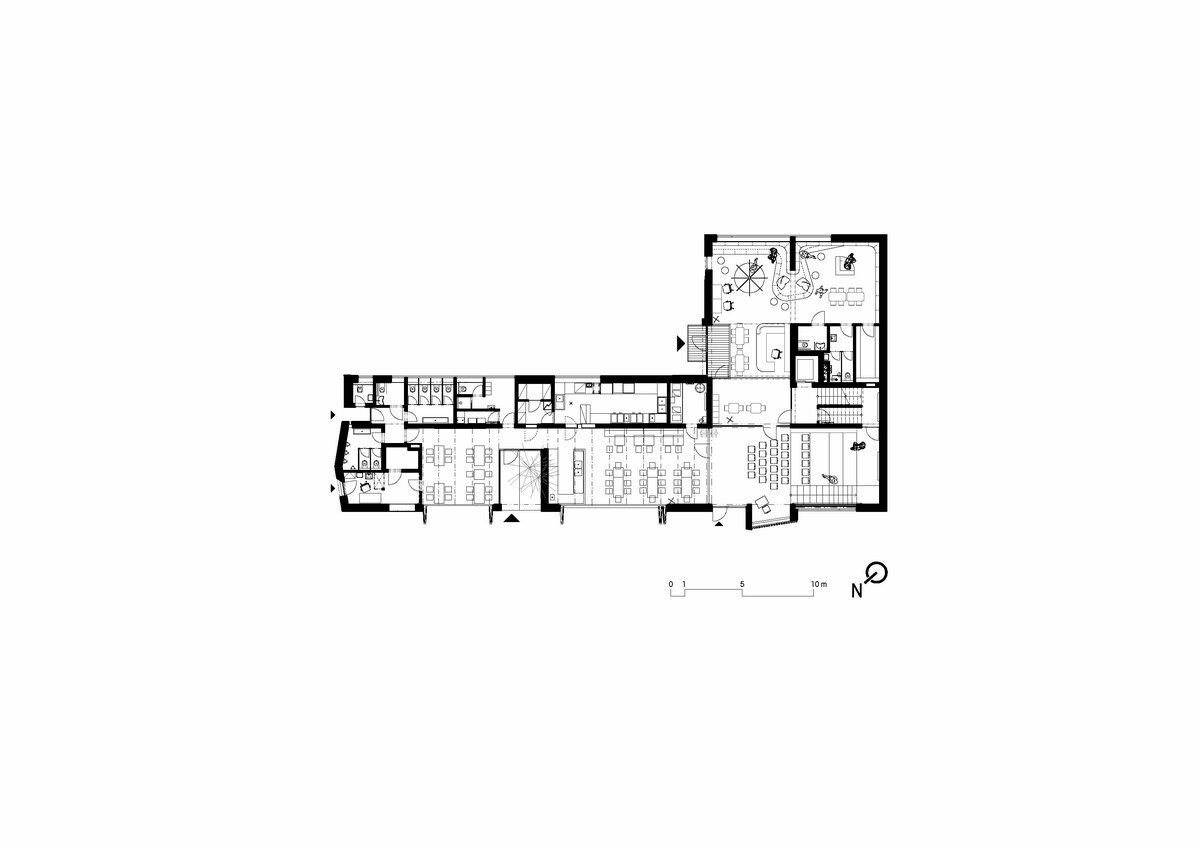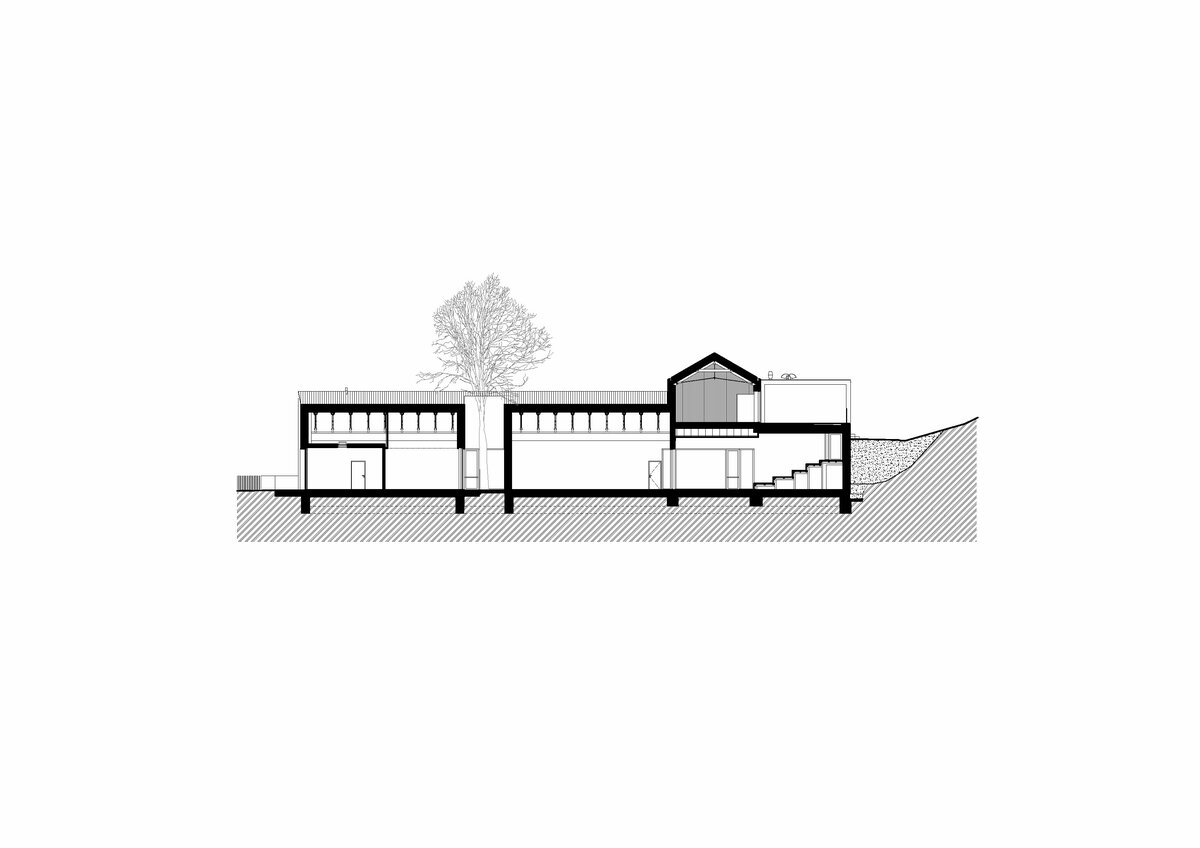 | | |
| --- | --- |
| Author | Ing. arch. Milan Podroužek / ARCHIX s.r.o. spoluautoři: Ing. arch. Martin Kubeš, Ing. arch. Jaroslav Mareš, Ing. arch. Petr Buryška |
| Studio | |
| Location | Riegrova ul. 1930/ 23, Šlapanice 664 51 |
| Investor | Město Šlapanice |
| Supplier | 3V & H, s.r.o. |
| Date of project approval | June 2021 |
| Fotograf | |
The city park in Šlapanice is a natural centre of social life, a meeting place. This is what this house wants to be. It is not pretentious. Its simple morphology corresponds to the settlement around the castle. The two perpendicularly placed masses covered with gable roofs correspond well with the morphology of the surrounding area.

The proposed new building consists of two parts. One of them, perpendicular to Riegrova Street, houses the restaurant. This block contains, in addition to the necessary facilities, public toilets. In the summer months, the restaurant area can be directly connected to the generous space of the city park by means of a folding wall.
The second part, which is perpendicular to the restaurant block, houses the city library. It has a separate entrance close to the Šlapanice Grammar School. Behind the entrance on the ground floor is the children's and young adults' section, and upstairs is the adult section.
The main focal point of the "cross" at the intersection of the two masses is a multi-purpose meeting space. It can be transformed into a café and a reading room where visitors can read books from the shelves, or it can be separated from the restaurant and used for lectures, concerts, recitals, small theatre performances for children and adults, town festivals and other activities.
The space can be connected either with the restaurant or with the library space, or it can be used separately. The elevation of the hall follows the existing terrain and naturally extends to the outdoor terraces.
The façades are dominated by wooden cladding of heat-treated pine, by glass, metal, ceramic roof tiles and facade insulation system. The paved areas are made of granite combined with concrete.
Green building
Environmental certification
| | |
| --- | --- |
| Type and level of certificate | - |
Water management
| | |
| --- | --- |
| Is rainwater used for irrigation? | |
| Is rainwater used for other purposes, e.g. toilet flushing ? | |
| Does the building have a green roof / facade ? | |
| Is reclaimed waste water used, e.g. from showers and sinks ? | |
The quality of the indoor environment
| | |
| --- | --- |
| Is clean air supply automated ? | |
| Is comfortable temperature during summer and winter automated? | |
| Is natural lighting guaranteed in all living areas? | |
| Is artificial lighting automated? | |
| Is acoustic comfort, specifically reverberation time, guaranteed? | |
| Does the layout solution include zoning and ergonomics elements? | |
Principles of circular economics
| | |
| --- | --- |
| Does the project use recycled materials? | |
| Does the project use recyclable materials? | |
| Are materials with a documented Environmental Product Declaration (EPD) promoted in the project? | |
| Are other sustainability certifications used for materials and elements? | |
Energy efficiency
| | |
| --- | --- |
| Energy performance class of the building according to the Energy Performance Certificate of the building | A |
| Is efficient energy management (measurement and regular analysis of consumption data) considered? | |
| Are renewable sources of energy used, e.g. solar system, photovoltaics? | |
Interconnection with surroundings
| | |
| --- | --- |
| Does the project enable the easy use of public transport? | |
| Does the project support the use of alternative modes of transport, e.g cycling, walking etc. ? | |
| Is there access to recreational natural areas, e.g. parks, in the immediate vicinity of the building? | |