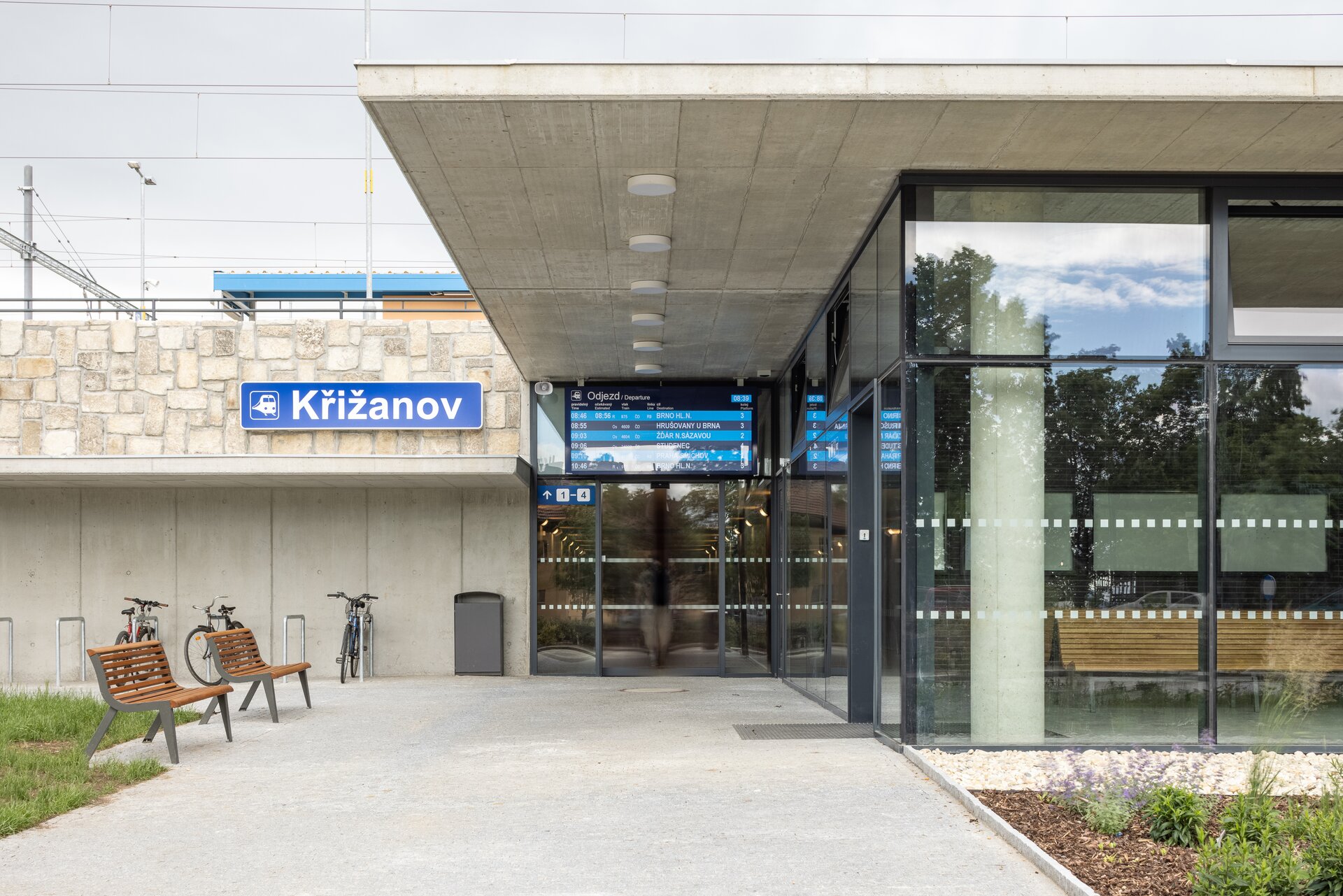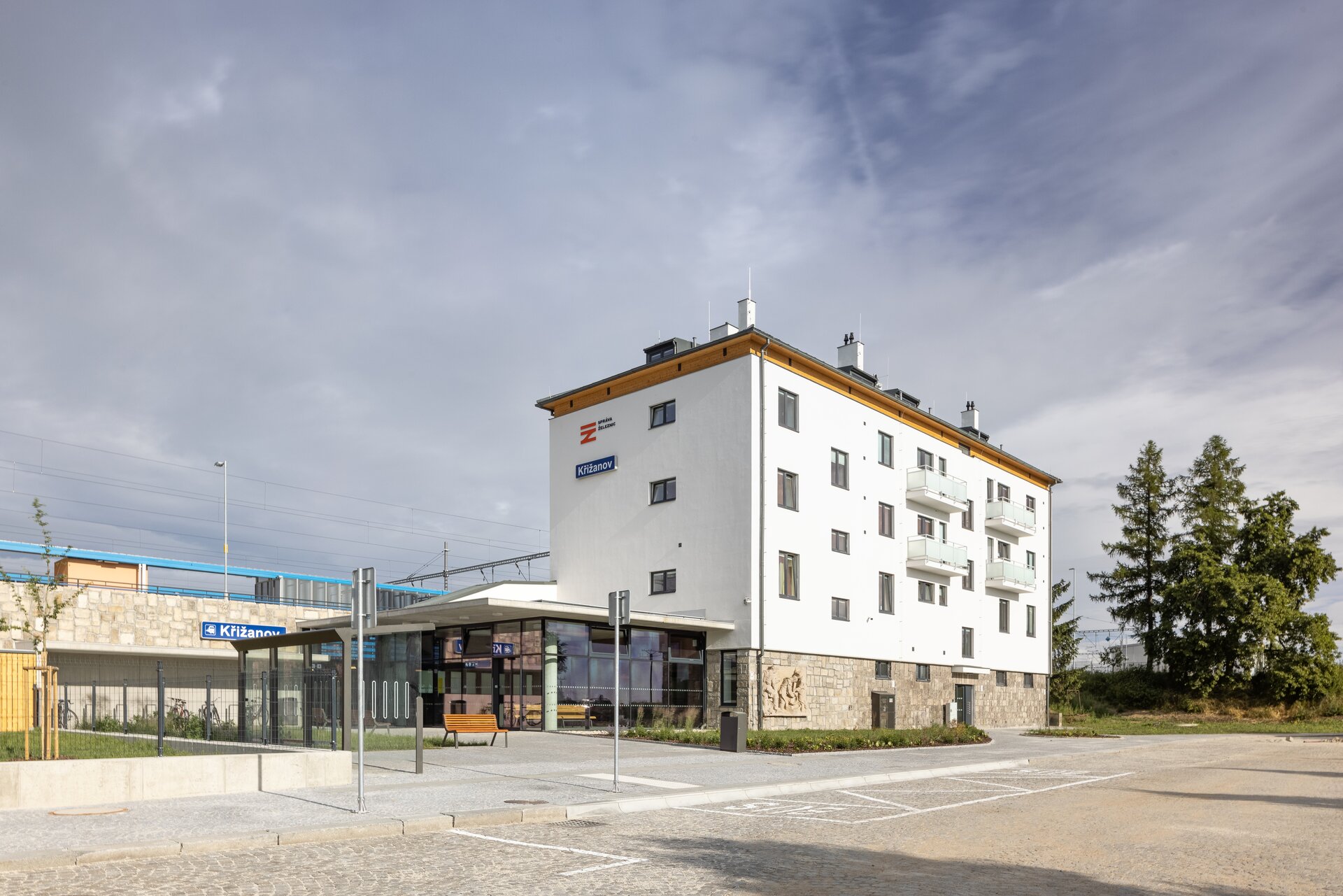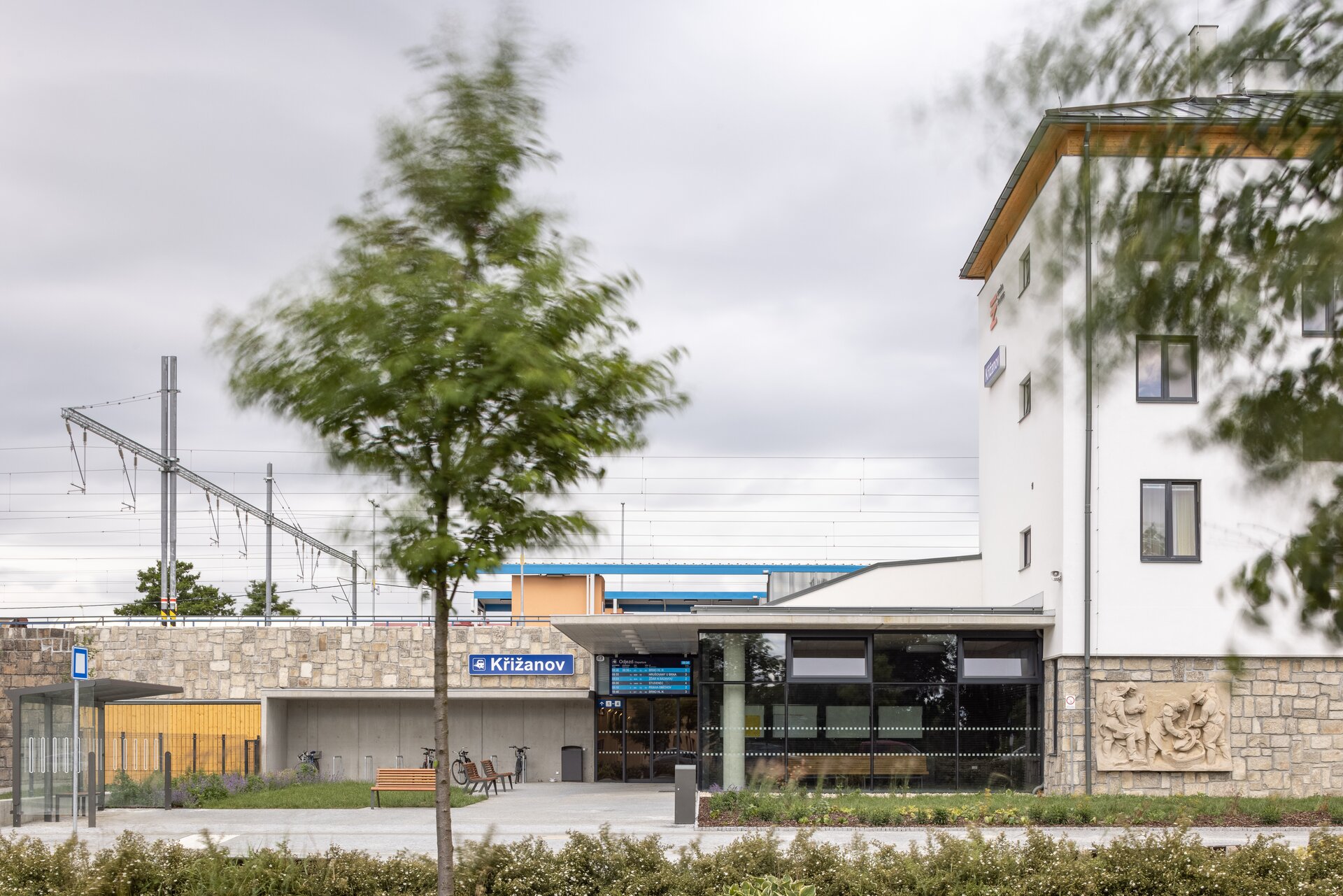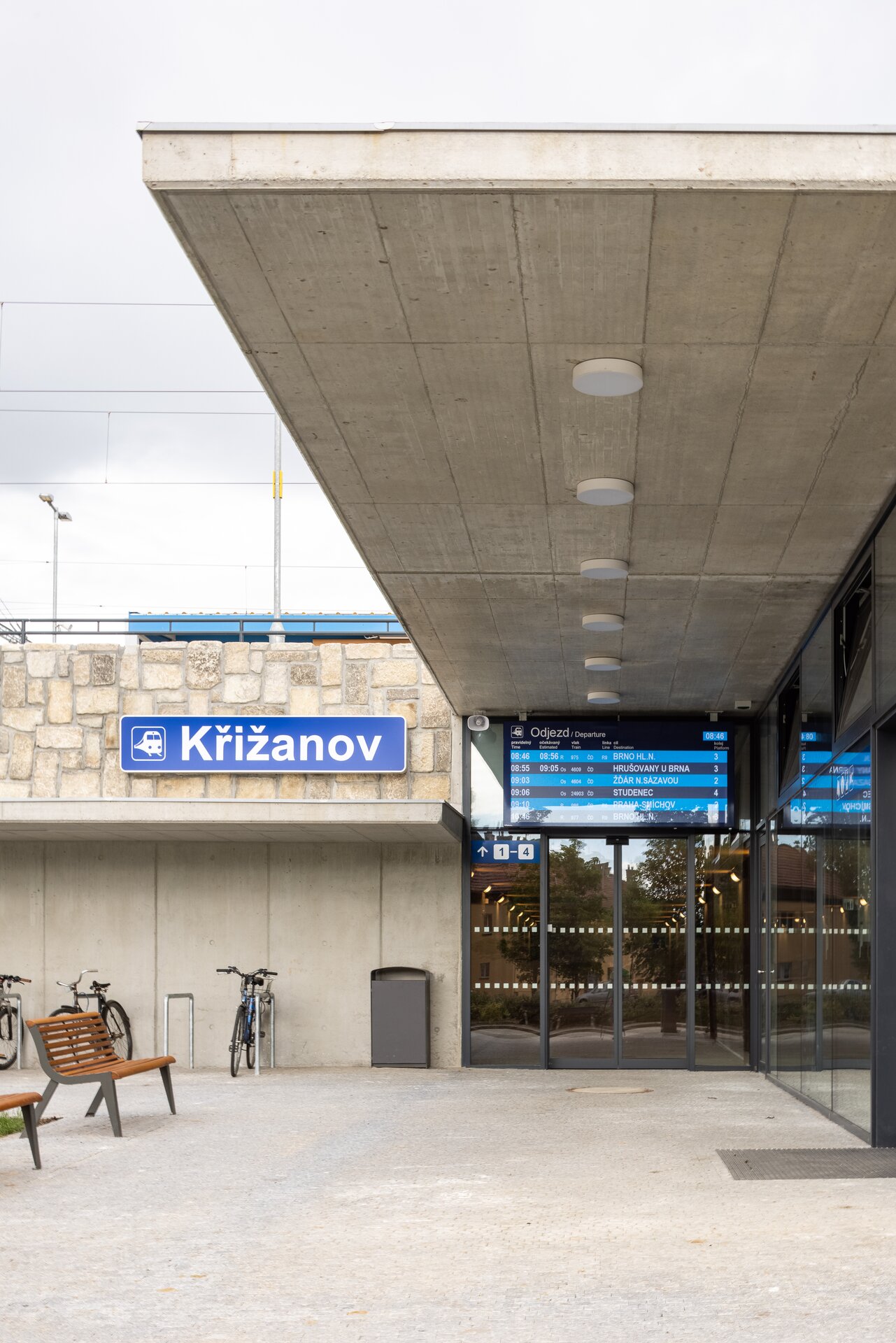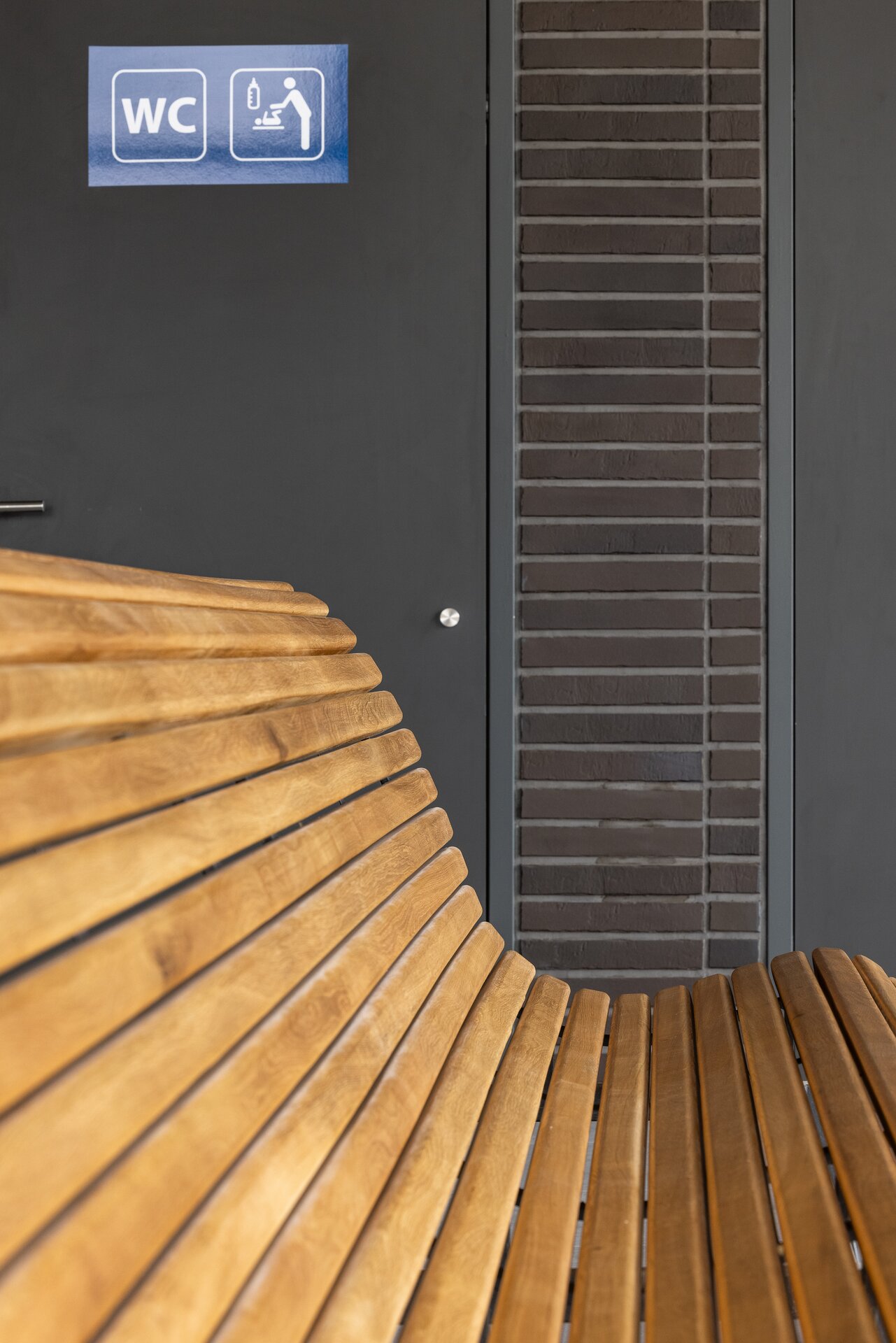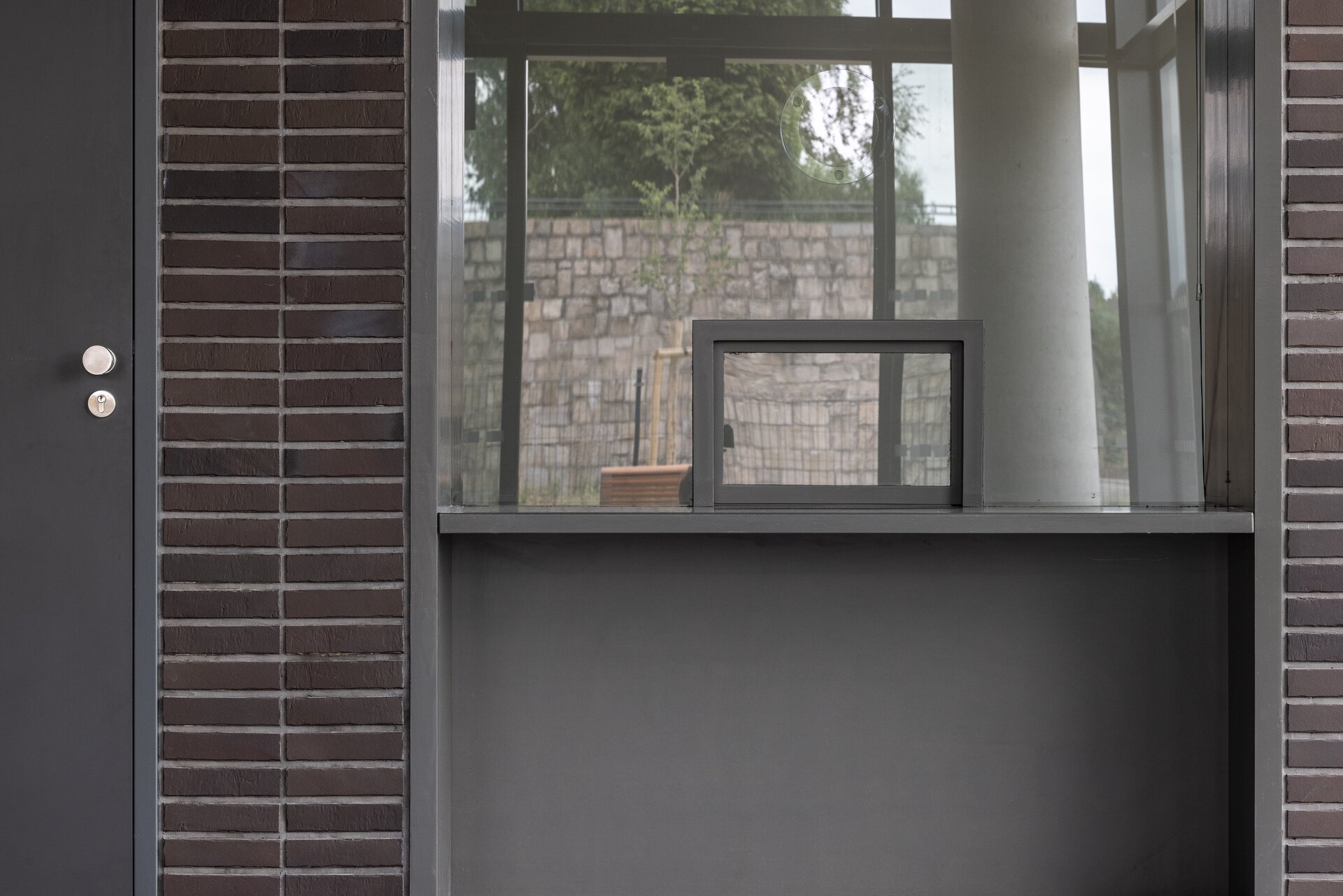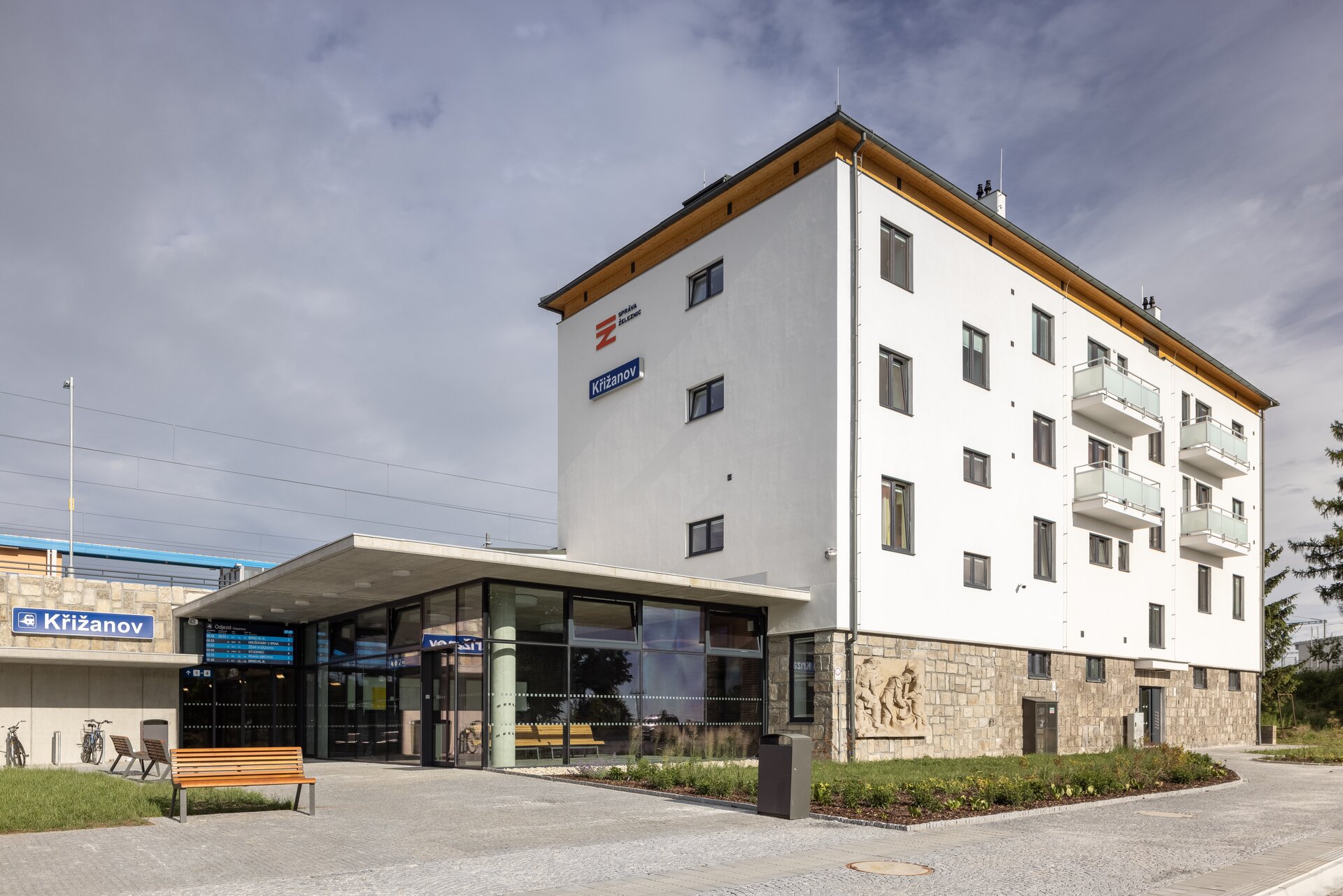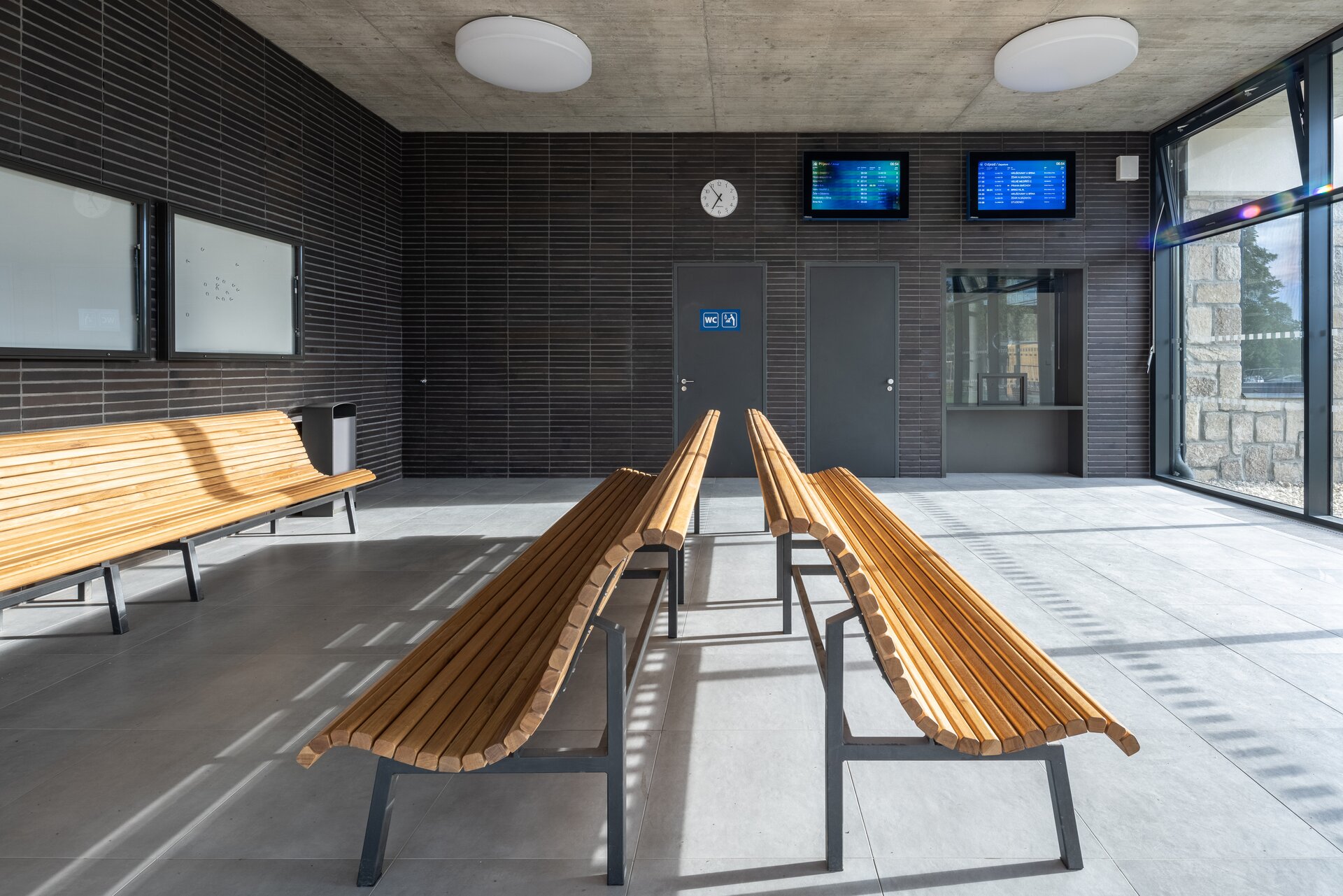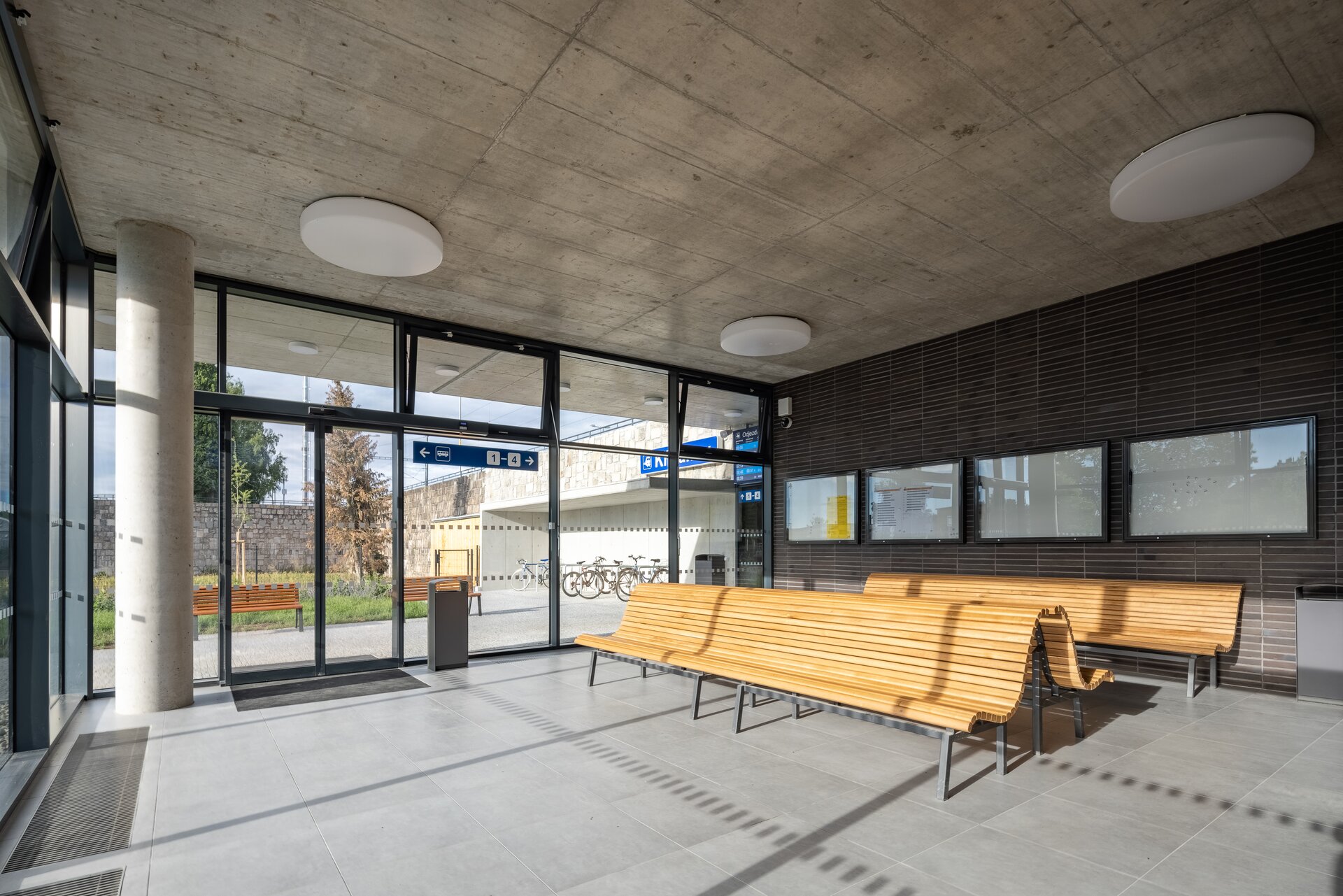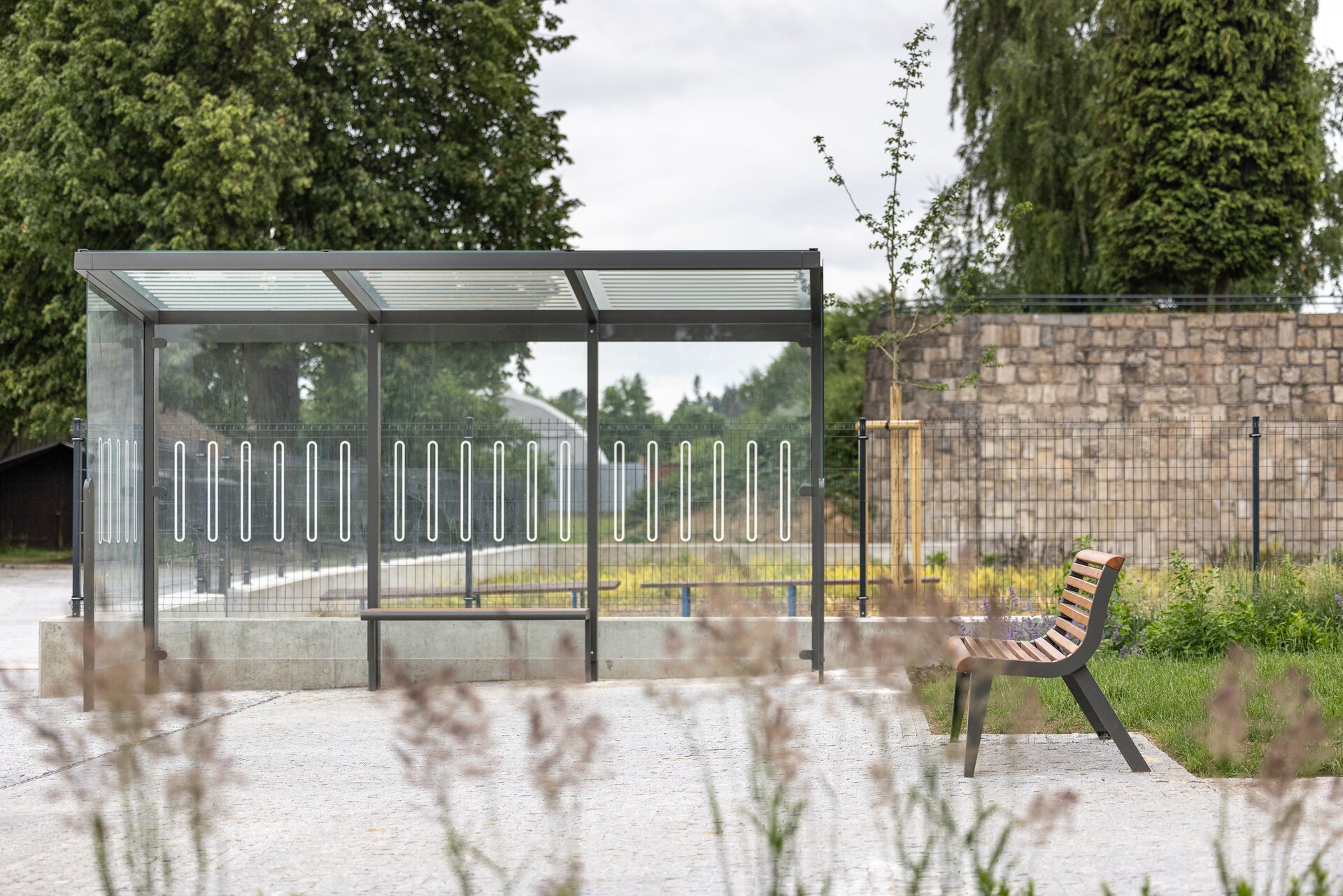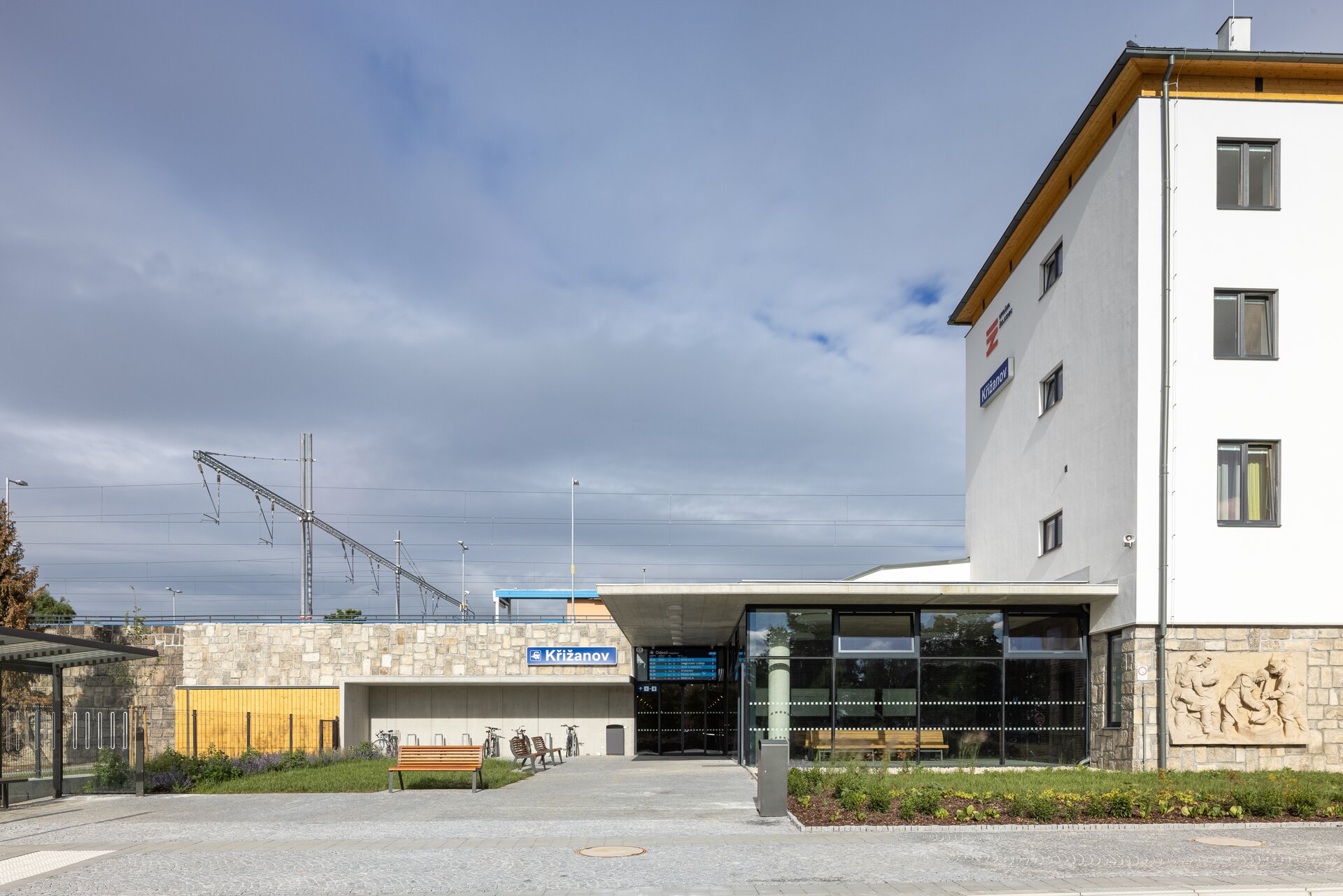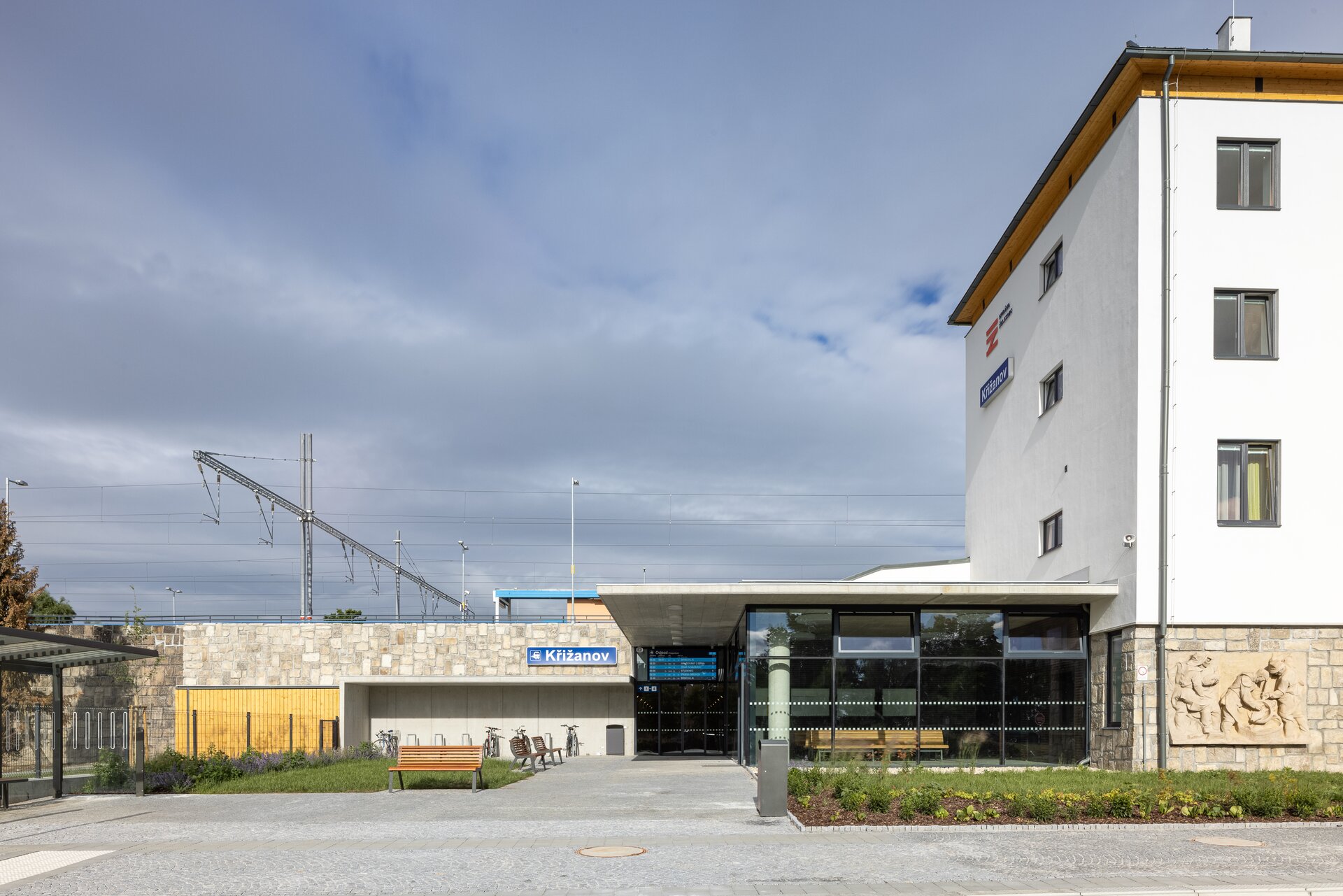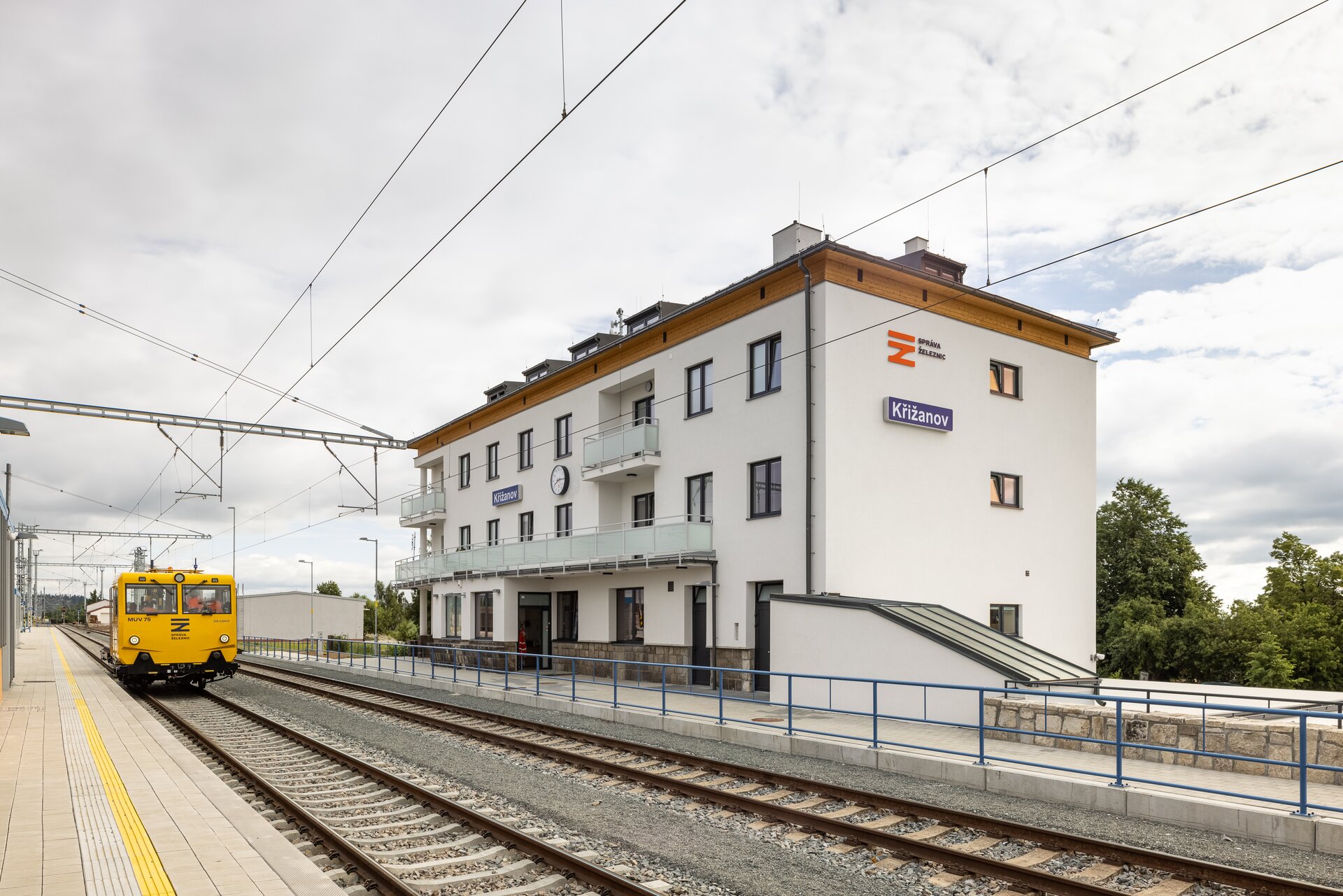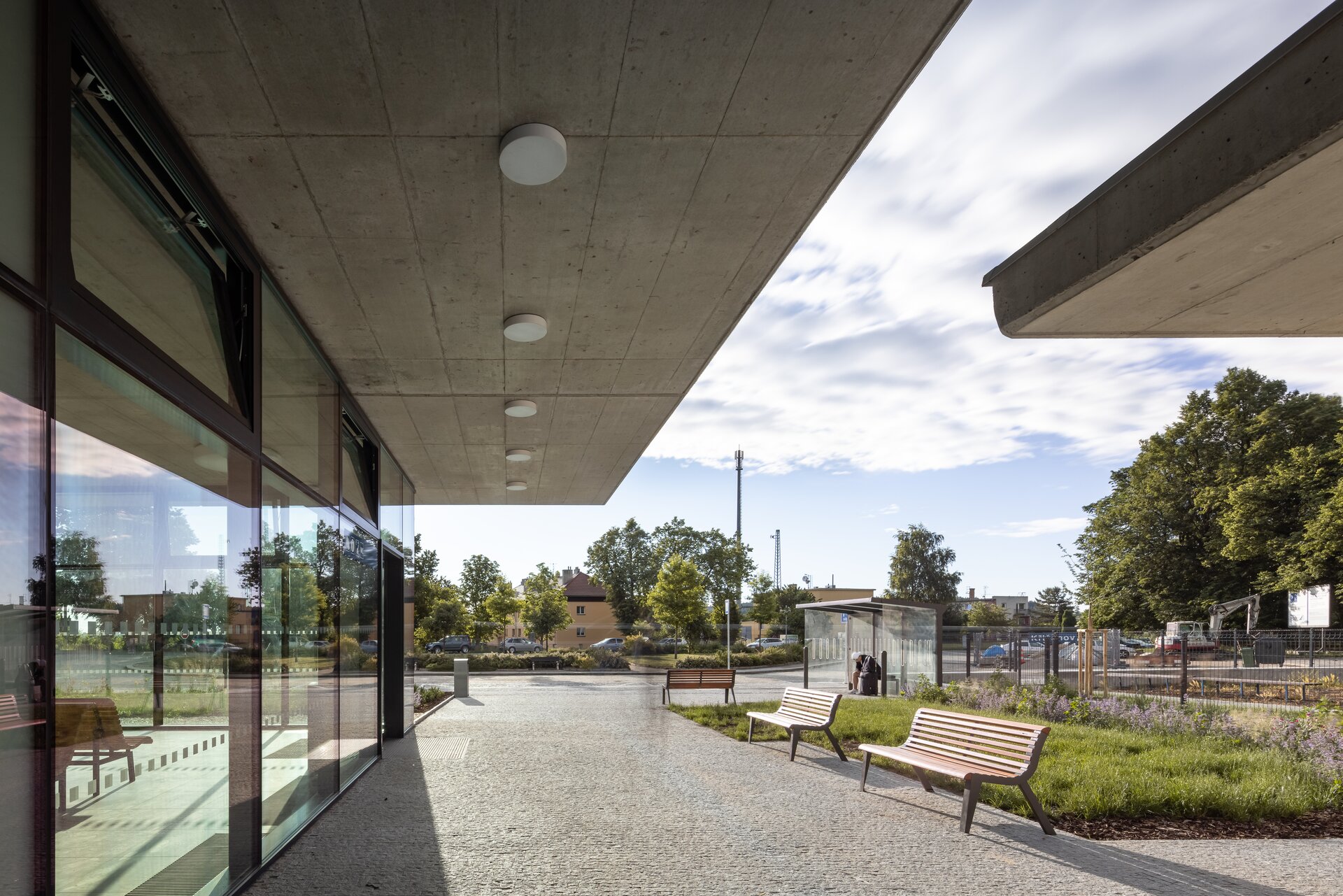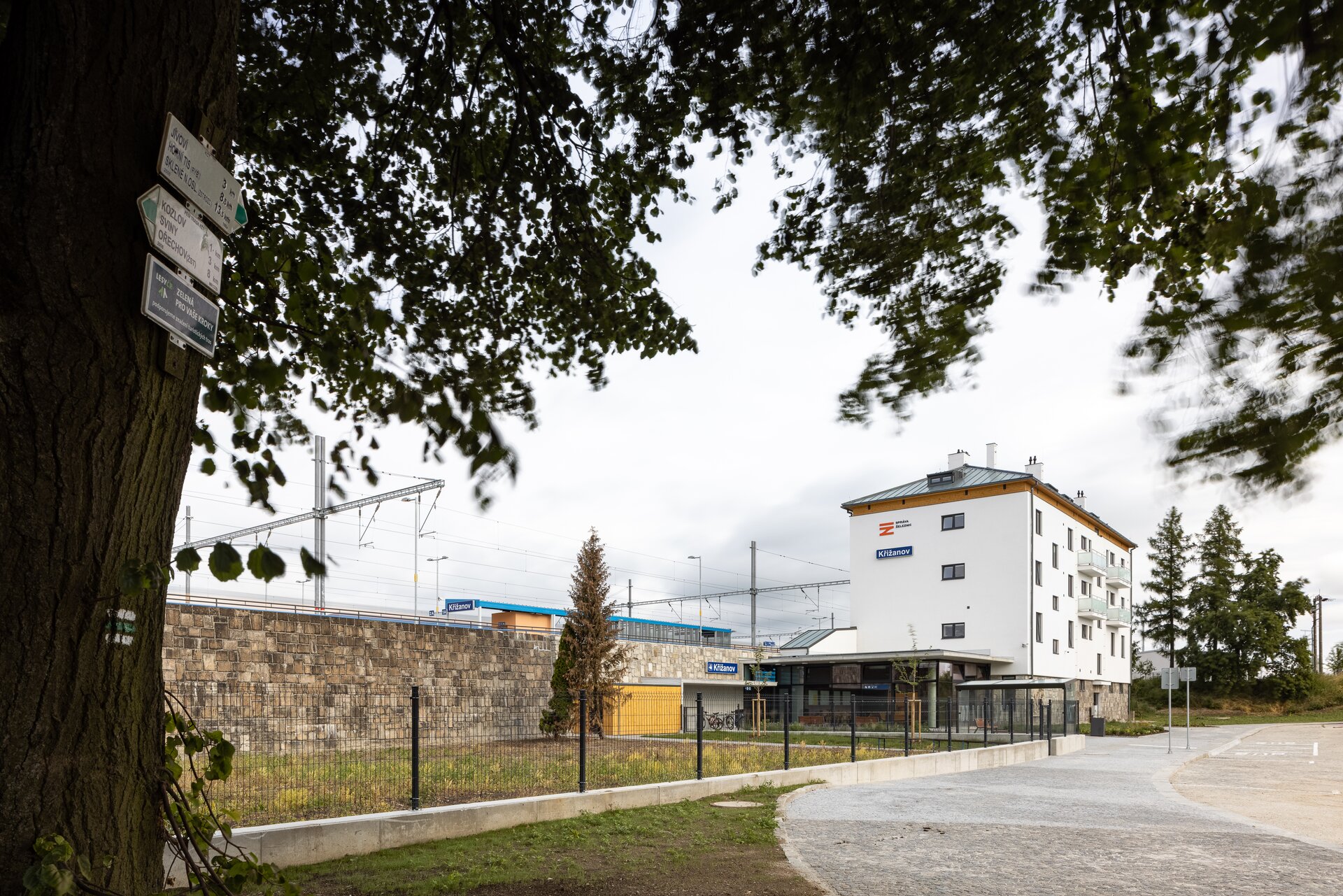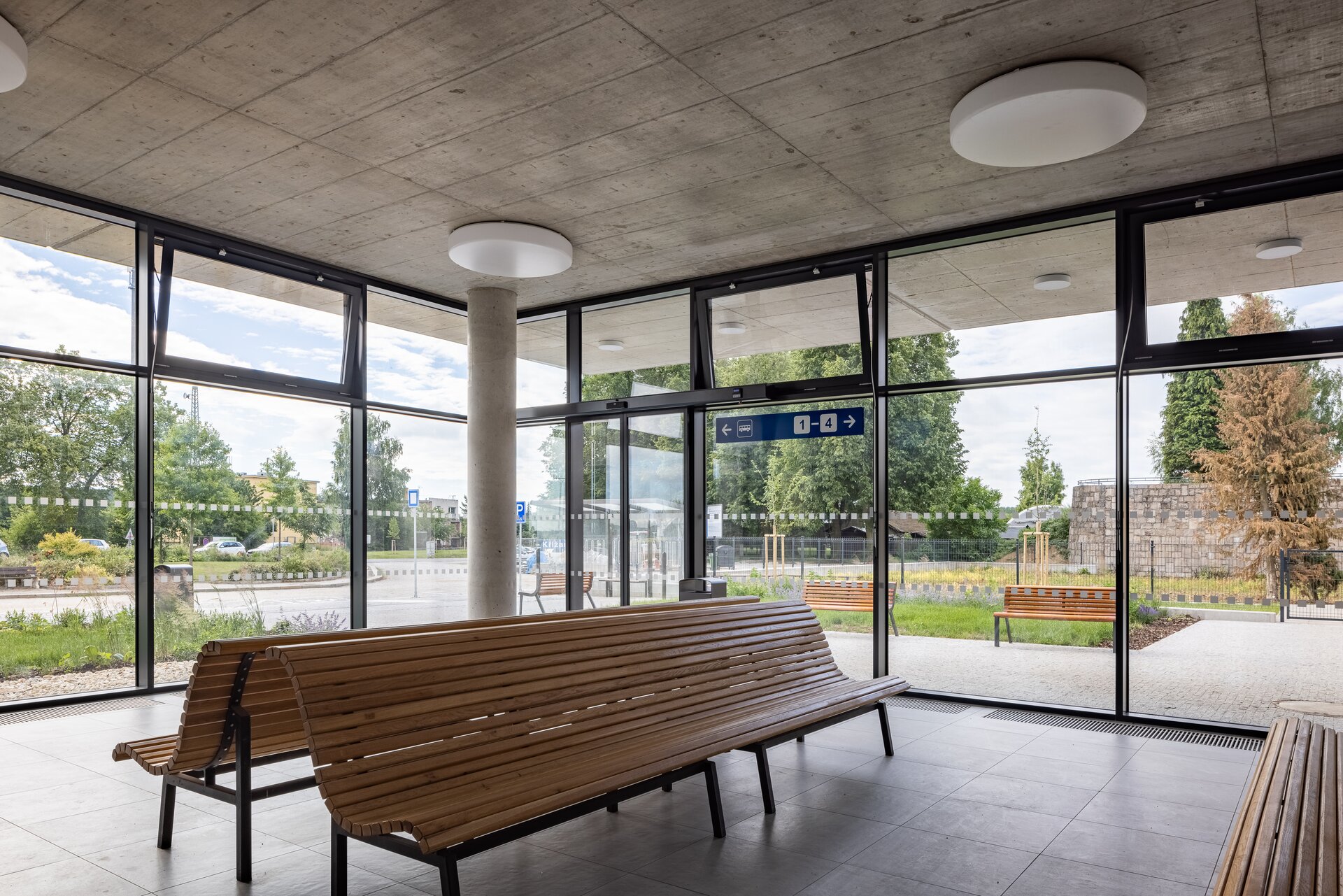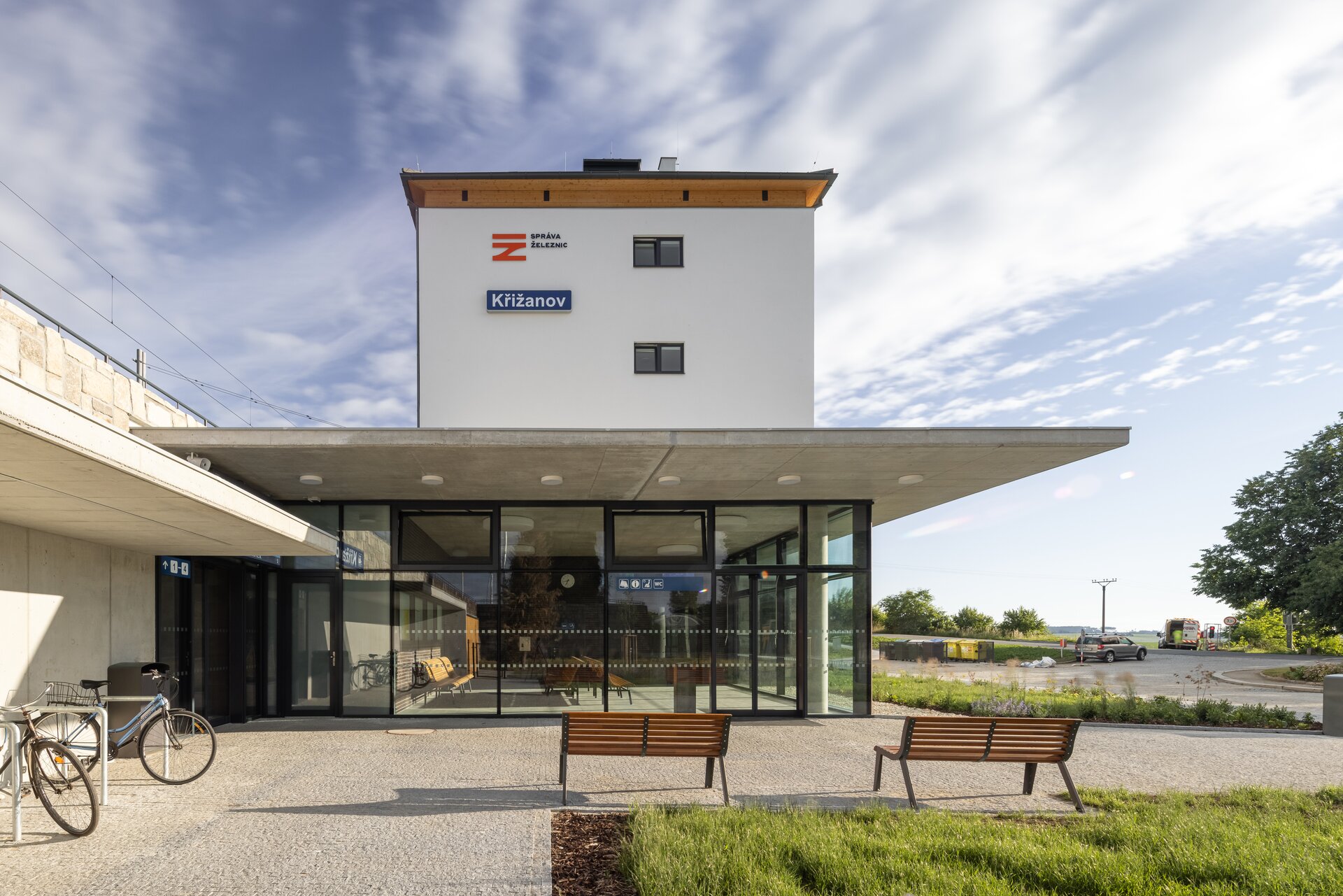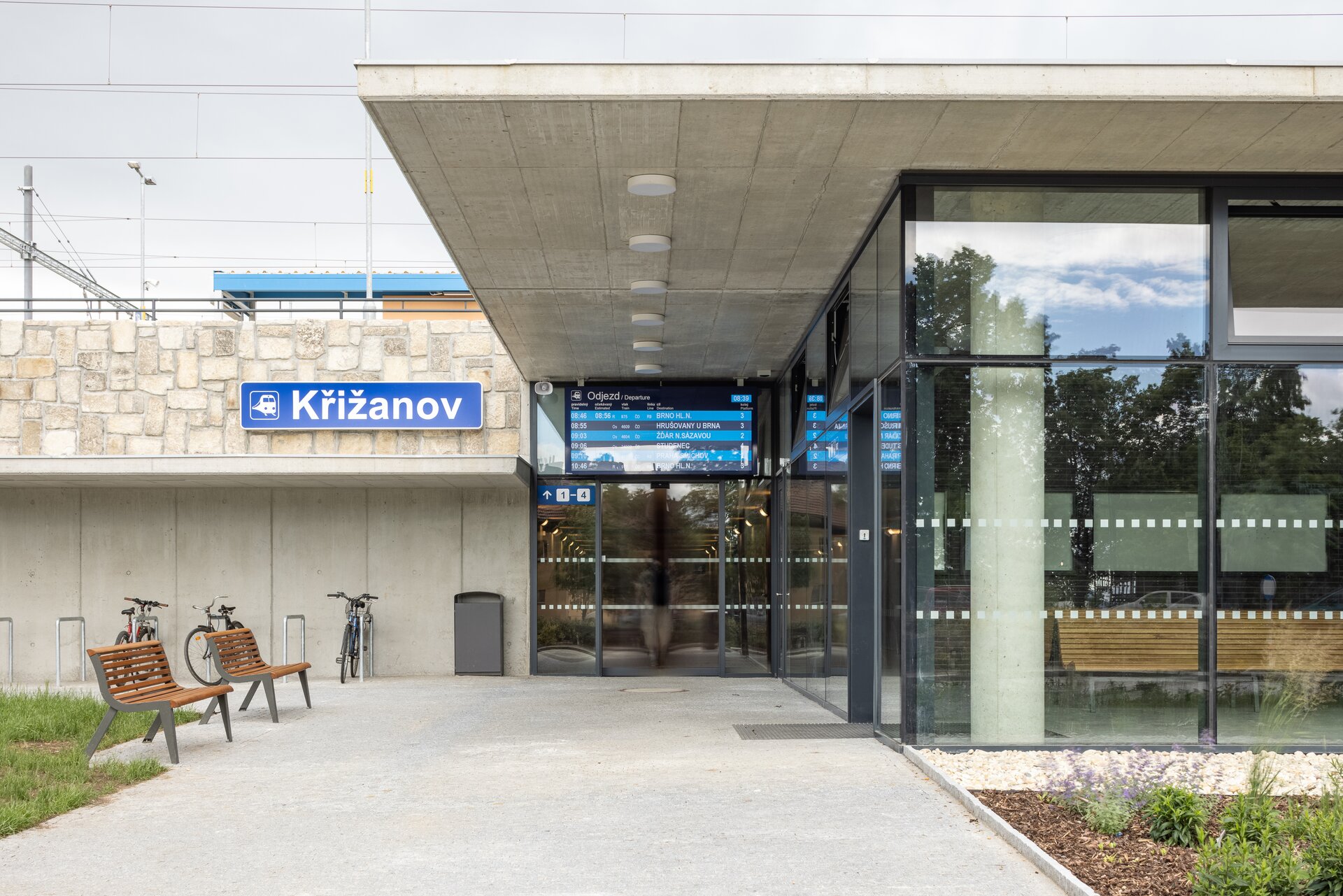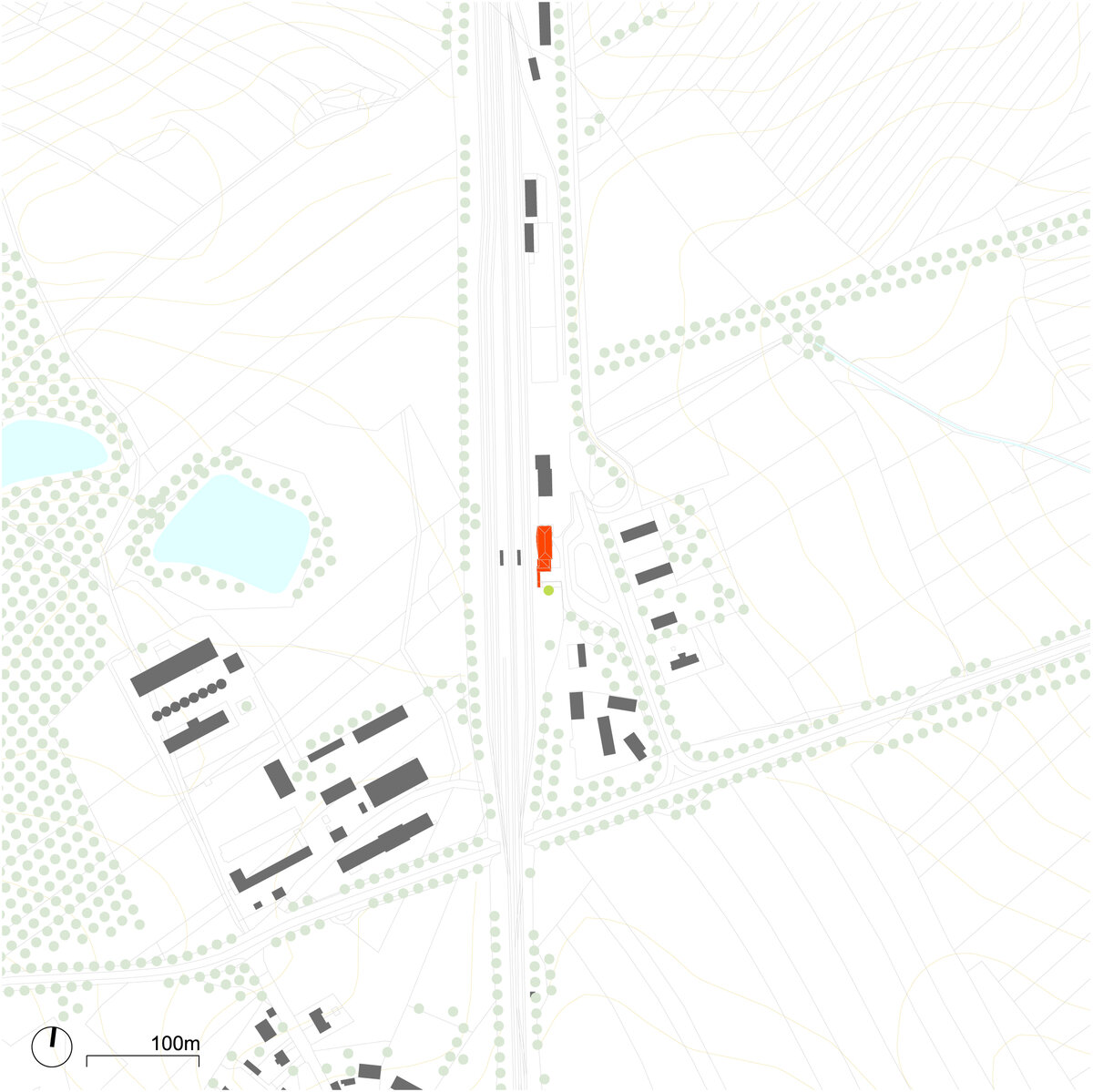 | | |
| --- | --- |
| Author | Jiří Knesl, Jakub Kynčl, Jan Tesárek / knesl kynčl architekti s.r.o. |
| Studio | |
| Location | Železniční stanice Křižanov, Kozlov, 594 51 |
| Investor | Správa železnic, s.o. |
| Supplier | FIRESTA – Fišer, rekonstrukce, stavby, a.s. |
| Date of project approval | January 2022 |
| Fotograf | |
The railway station building in Křižanov was completed in 1955. It lies on the national line Kúty – Brno – Havlíčkův Brod and serves as a transfer hub for train and bus transport. The station welcomes 660 passengers per day. However, the facility was originally designed to handle far more traffic due to plans at the time to erect a large machine factory on the land adjacent. That was before 1948, of course, and when the project faced resistance from local farmers, the factory (ŽĎAS) was eventually built in nearby Ždár nad Sázavou instead, leaving behind an oversized station building in Křižanov. The project dealt with the reconstruction of the entire building, including extensions of the new area.
The revitalisation project included complete reconstruction of all buildings and optimisation of operations. The main building and operational facilities of the station, short-term lodging, and flats underwent complete reconstruction. The work also included structural modifications to the underpass leading to the platforms. The concourse building was demolished and replaced by a smaller building with public areas (waiting room and public toilets). The remaining land vacated by the demolition provided space for new paved areas, park landscaping, covered bicycle parking, and storage for the adjacent garden. At the same time, renovations were done to the immediate surroundings and bus stands.
Green building
Environmental certification
| | |
| --- | --- |
| Type and level of certificate | - |
Water management
| | |
| --- | --- |
| Is rainwater used for irrigation? | |
| Is rainwater used for other purposes, e.g. toilet flushing ? | |
| Does the building have a green roof / facade ? | |
| Is reclaimed waste water used, e.g. from showers and sinks ? | |
The quality of the indoor environment
| | |
| --- | --- |
| Is clean air supply automated ? | |
| Is comfortable temperature during summer and winter automated? | |
| Is natural lighting guaranteed in all living areas? | |
| Is artificial lighting automated? | |
| Is acoustic comfort, specifically reverberation time, guaranteed? | |
| Does the layout solution include zoning and ergonomics elements? | |
Principles of circular economics
| | |
| --- | --- |
| Does the project use recycled materials? | |
| Does the project use recyclable materials? | |
| Are materials with a documented Environmental Product Declaration (EPD) promoted in the project? | |
| Are other sustainability certifications used for materials and elements? | |
Energy efficiency
| | |
| --- | --- |
| Energy performance class of the building according to the Energy Performance Certificate of the building | C |
| Is efficient energy management (measurement and regular analysis of consumption data) considered? | |
| Are renewable sources of energy used, e.g. solar system, photovoltaics? | |
Interconnection with surroundings
| | |
| --- | --- |
| Does the project enable the easy use of public transport? | |
| Does the project support the use of alternative modes of transport, e.g cycling, walking etc. ? | |
| Is there access to recreational natural areas, e.g. parks, in the immediate vicinity of the building? | |