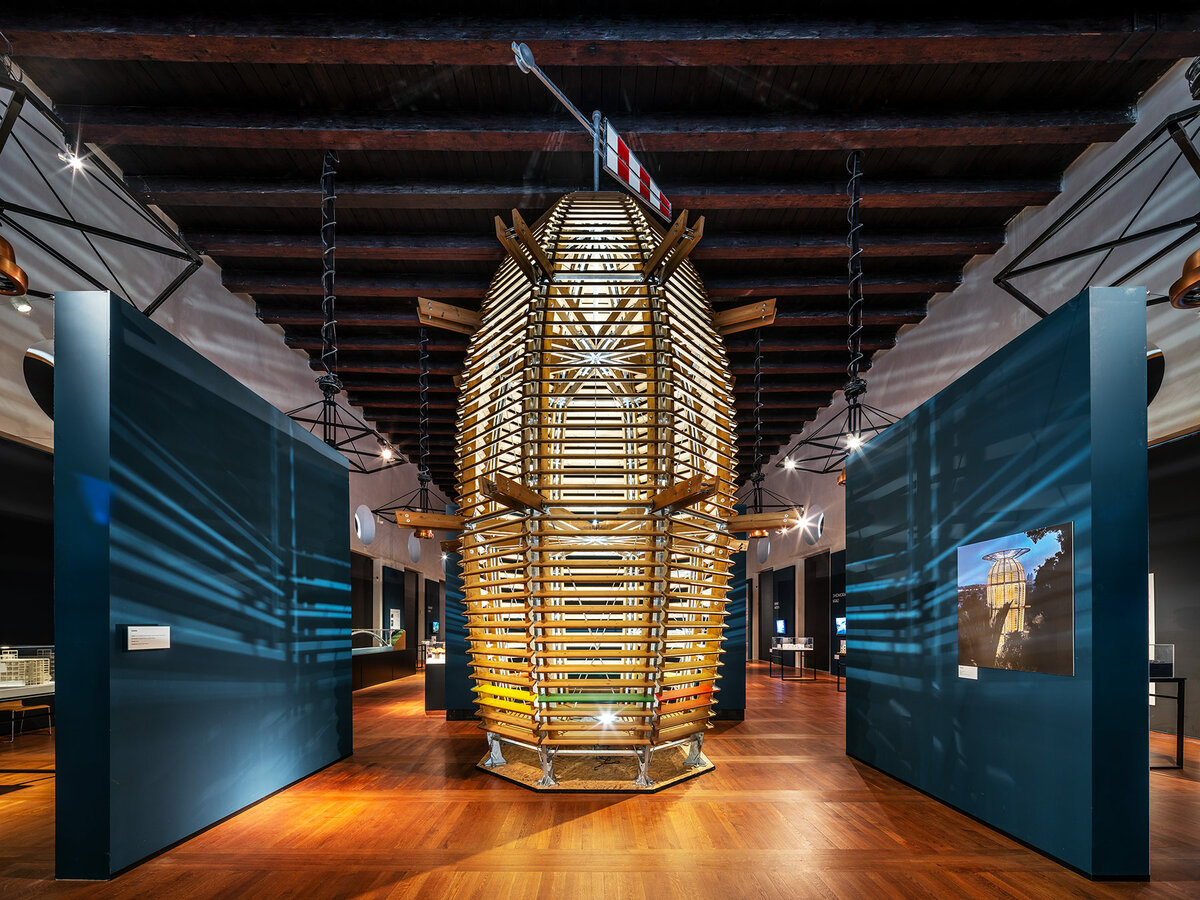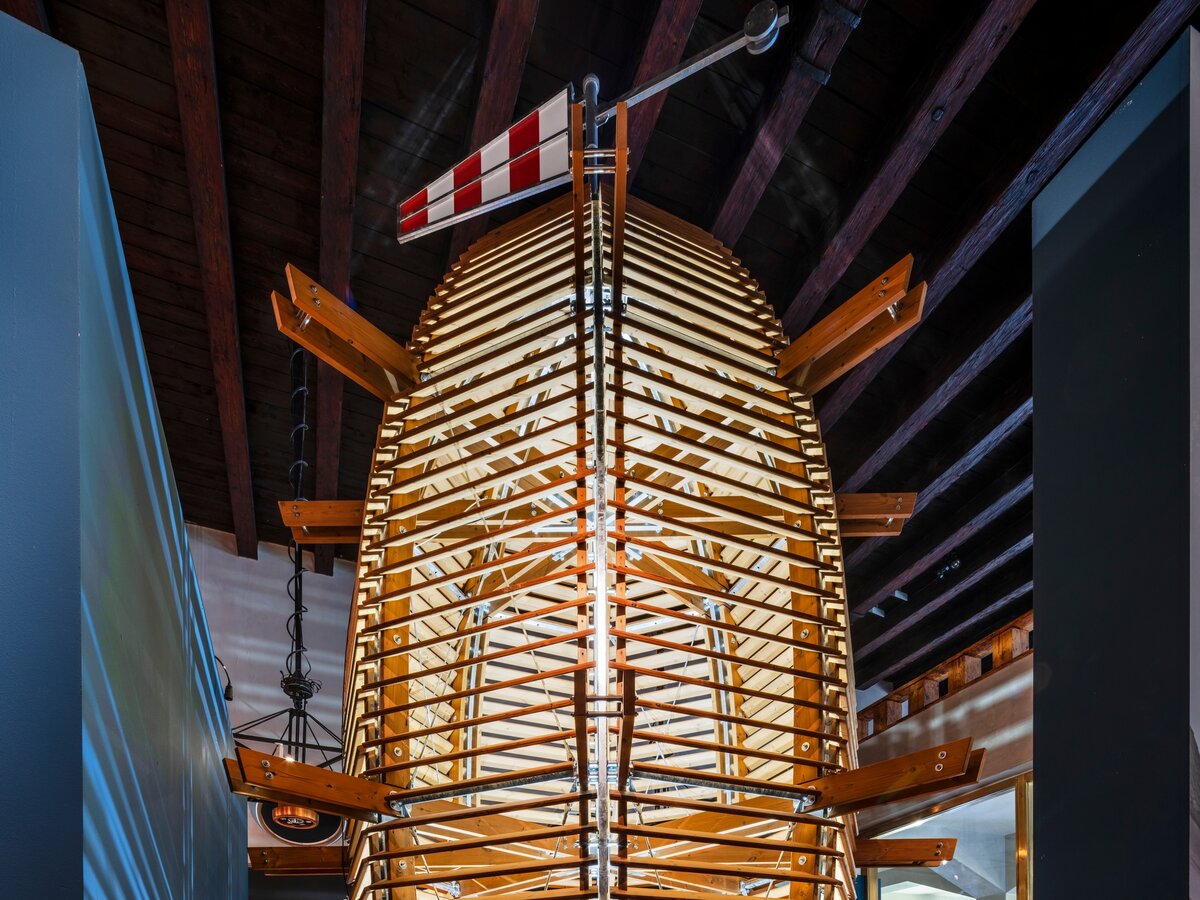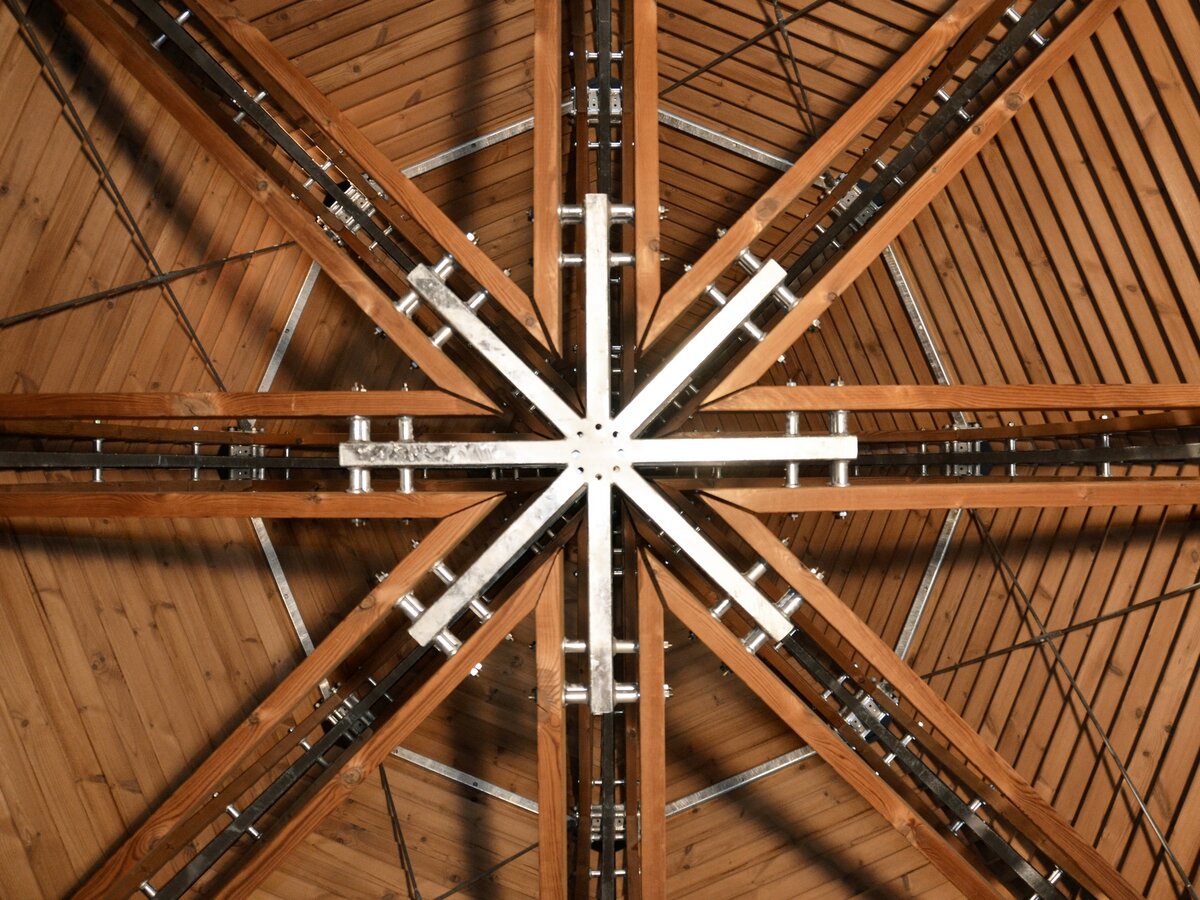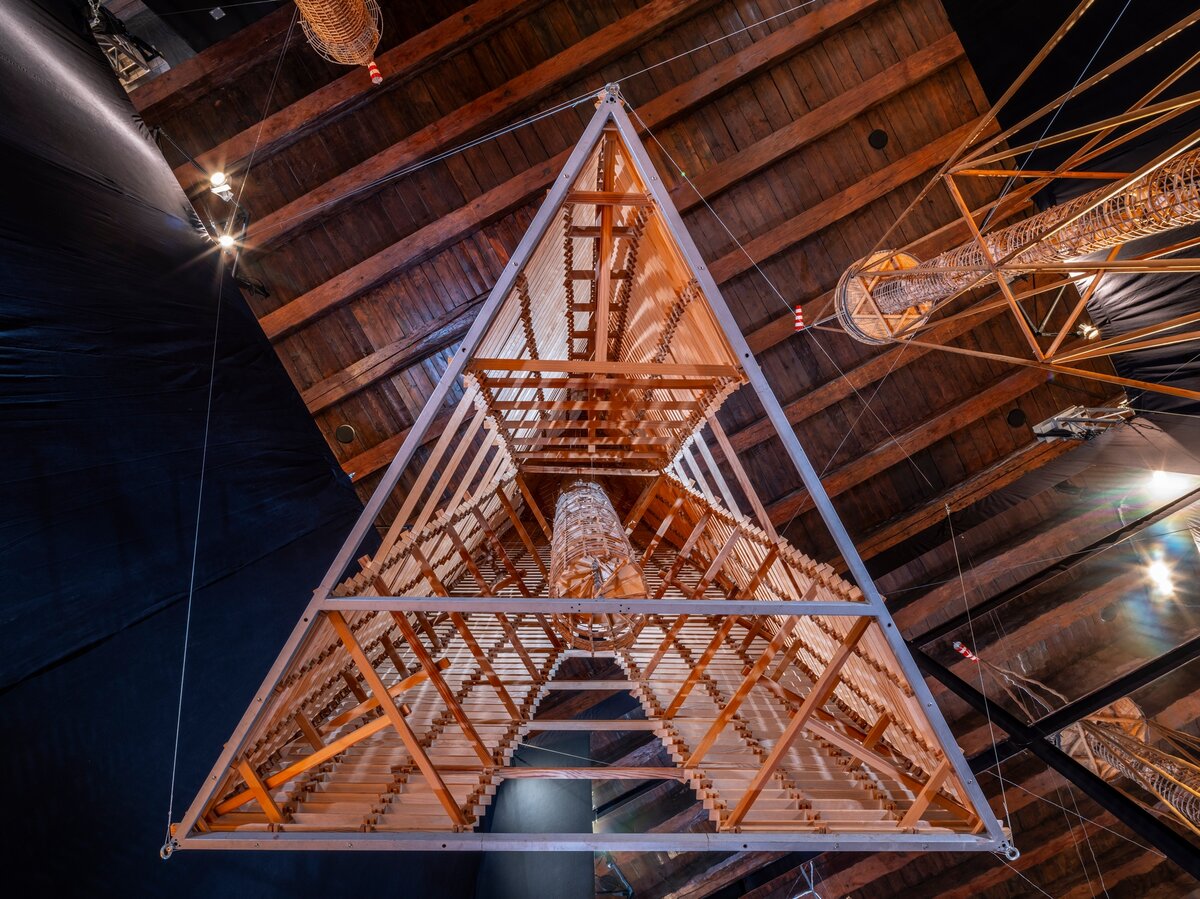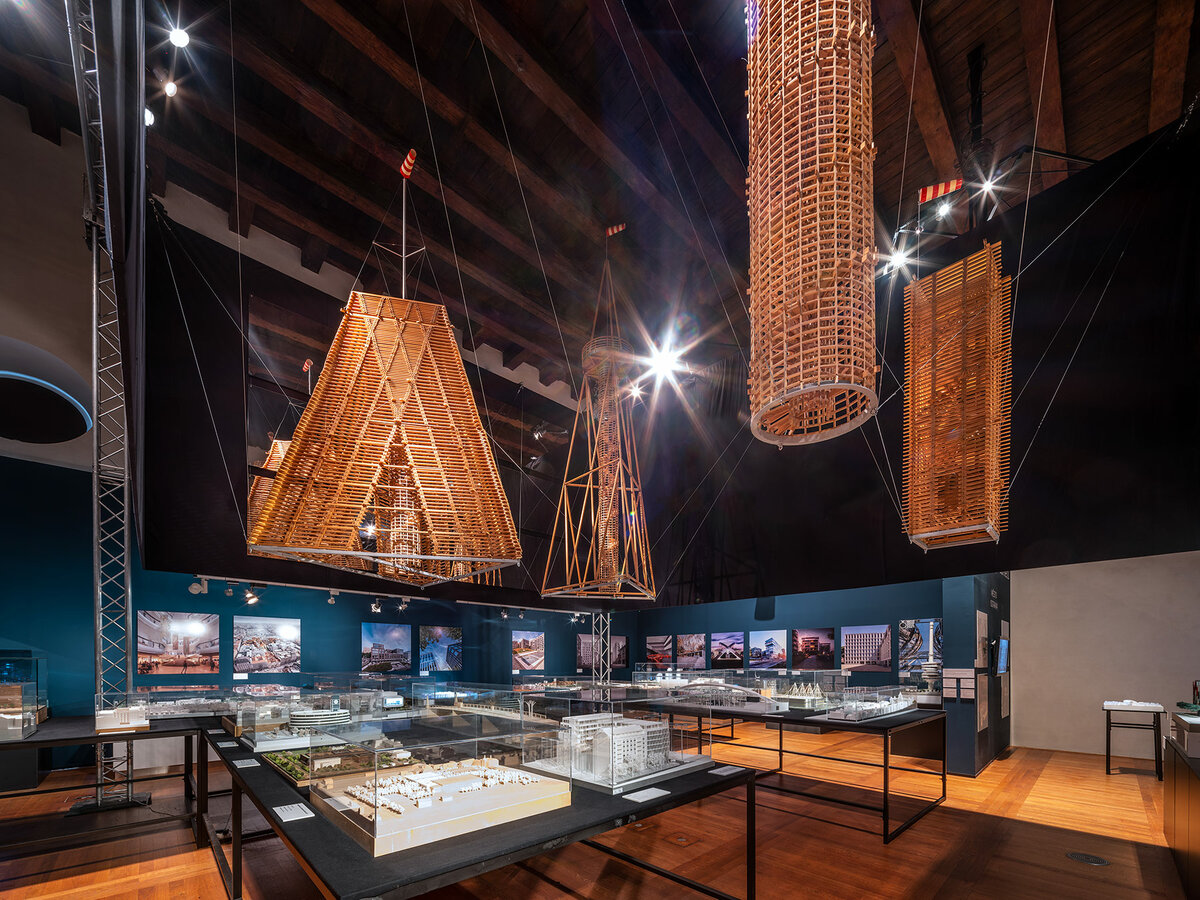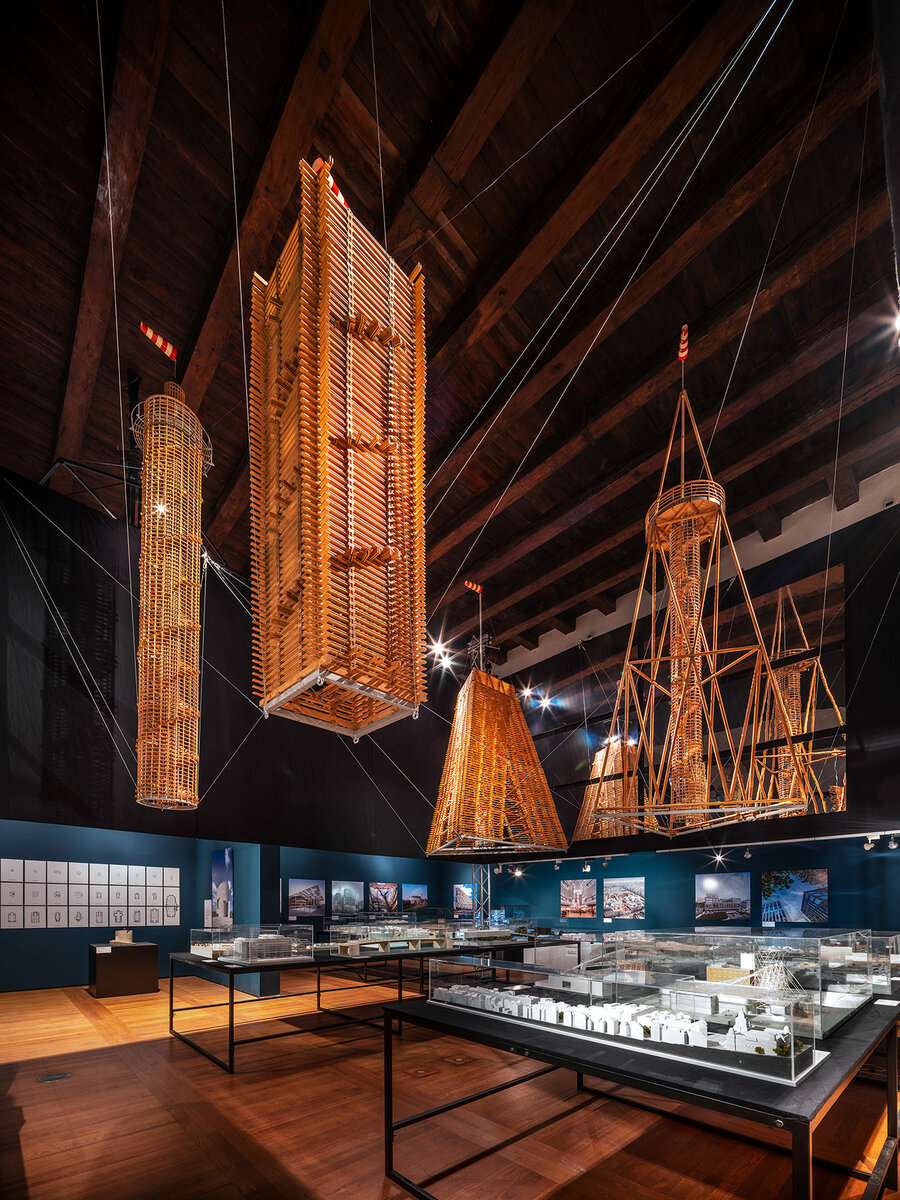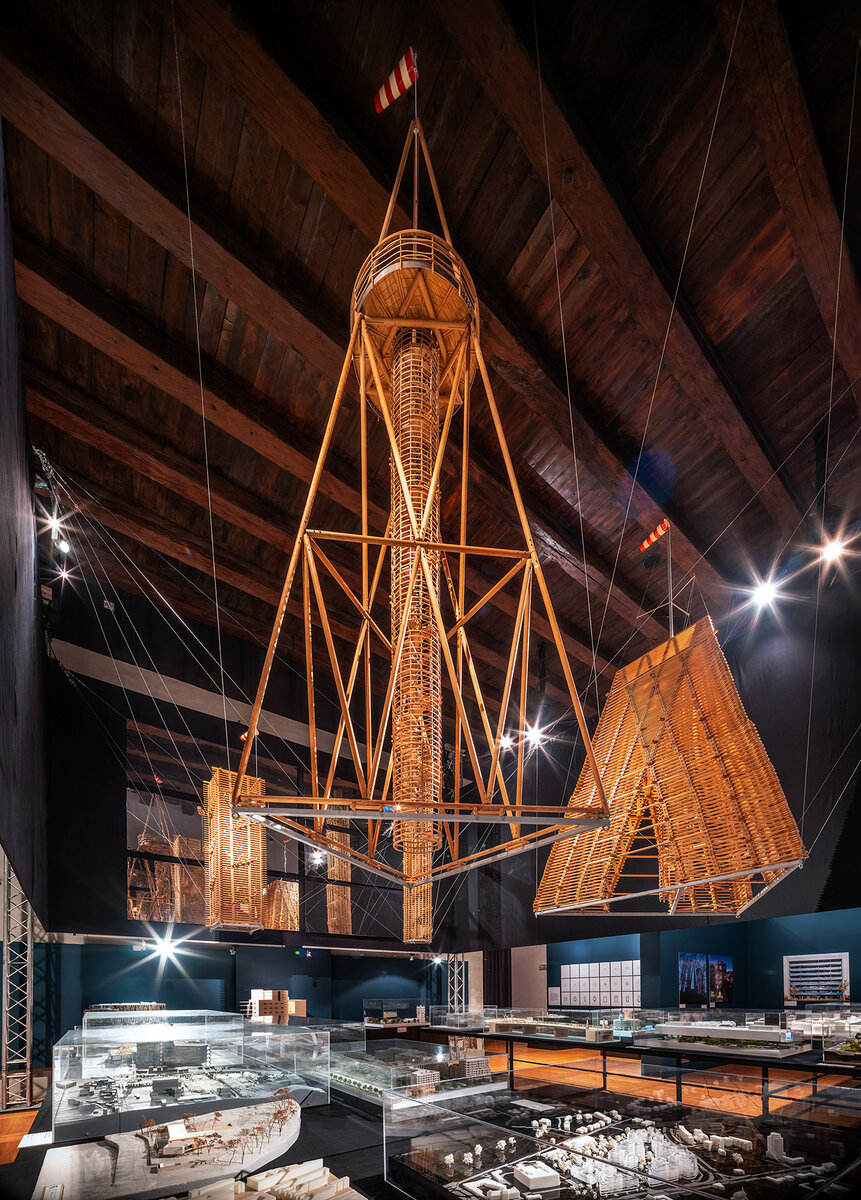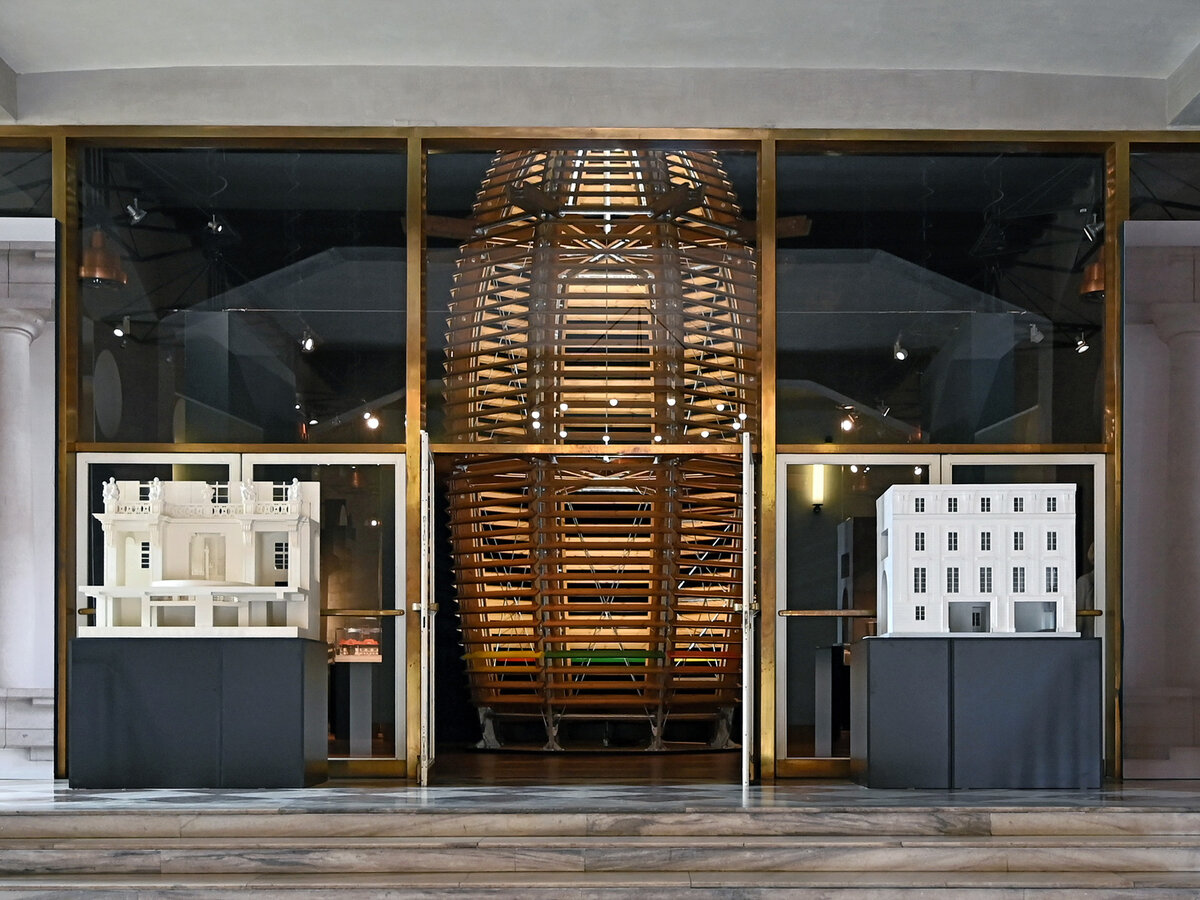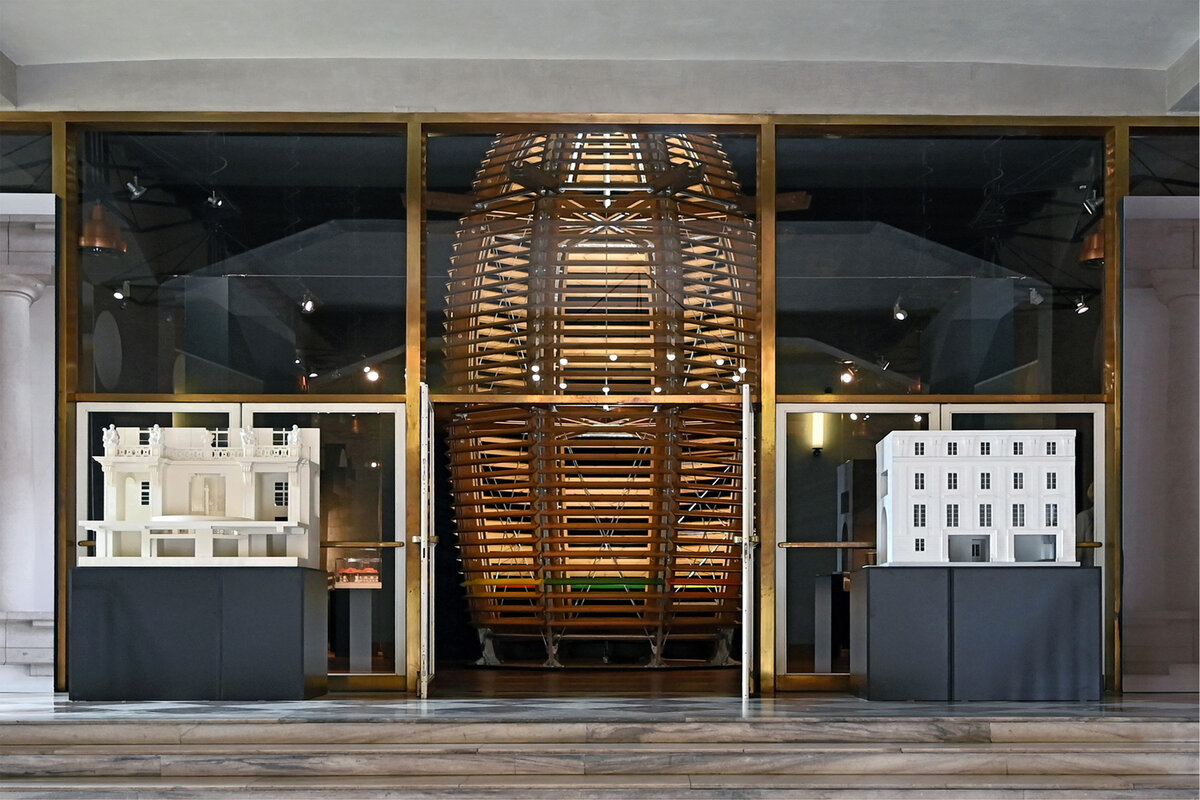 Author
Huť Architektury Martin Rajniš s.r.o., Prof. Ing. arch. Martin Rajniš, Ing. arch. Tomáš Kosnar
Studio
Location
Jízdarna Pražského hradu
U Prašného mostu 3, 118 00 Praha 1 - Hradčany
Investor
HAMR
Supplier
HAMR
Date of project approval
September 2021
Fotograf
On the occasion of the 150th anniversary of the birth of architect Jan Kotěra, an exhibition entitled "Czech Architecture from Art Nouveau to the Present" was created in the Prague Castle Riding Hall. The organizers of the exhibition, architect Petr Ivanov and curator of architecture and historian Vladimír Šlapeta, structured the exhibition into five units, the last of which represented Czech architecture after the Velvet Revolution. The curators sought to gather and present architecture on models.
The visitor walks through the darkened Riding Hall divided by dark walls, which create irregular corridors, which respond well to the various scales of the models, which are suitable for spot intense lighting.
As we have become accustomed to, the work of Guild of architecture Martin Rajniš deviates from what is expected. It was no different at this exhibition. The guild designed and realized 2 parts of the exhibition named Apiary and Towers.
The first part was a tall black cube with mirrors with four hanging models of lookout towers hanging over the heads of visitors.
The decision to hang wooden models of already built towers at a scale of 1: 8, in the space above the commonly presented architecture, presented the unclassifiable nature of this work, the approach to architecture and material.
The second part of the Guild of architectur Martin Rajniš to the exhibition was the Včelín building centrally located at the entrance to the exhibition. The "model" presented an approach to construction, wood, structure literally haptically 1: 1. Thanks to the concurrence of the dates of the implementation of the Apiary and the exhibition, we had the opportunity to effectively present the real architecture directly in the exhibition. In addition, the apiary was created as a small equivalent of the Esther Tower, which the office built in 2017 in Jerusalem, Israel. It could therefore be understood as a "model" of the Jerusalem Esther.
The specific atmosphere of light and darkness in the exhibition made the wooden models really stand out.
wooden models of already realized towers in 1: 8 scale
only wood used
iron cables hanger

Apiary in 1: 1 scale
wood
iron construction elements
Green building
Environmental certification
| | |
| --- | --- |
| Type and level of certificate | - |
Water management
| | |
| --- | --- |
| Is rainwater used for irrigation? | |
| Is rainwater used for other purposes, e.g. toilet flushing ? | |
| Does the building have a green roof / facade ? | |
| Is reclaimed waste water used, e.g. from showers and sinks ? | |
The quality of the indoor environment
| | |
| --- | --- |
| Is clean air supply automated ? | |
| Is comfortable temperature during summer and winter automated? | |
| Is natural lighting guaranteed in all living areas? | |
| Is artificial lighting automated? | |
| Is acoustic comfort, specifically reverberation time, guaranteed? | |
| Does the layout solution include zoning and ergonomics elements? | |
Principles of circular economics
| | |
| --- | --- |
| Does the project use recycled materials? | |
| Does the project use recyclable materials? | |
| Are materials with a documented Environmental Product Declaration (EPD) promoted in the project? | |
| Are other sustainability certifications used for materials and elements? | |
Energy efficiency
| | |
| --- | --- |
| Energy performance class of the building according to the Energy Performance Certificate of the building | |
| Is efficient energy management (measurement and regular analysis of consumption data) considered? | |
| Are renewable sources of energy used, e.g. solar system, photovoltaics? | |
Interconnection with surroundings
| | |
| --- | --- |
| Does the project enable the easy use of public transport? | |
| Does the project support the use of alternative modes of transport, e.g cycling, walking etc. ? | |
| Is there access to recreational natural areas, e.g. parks, in the immediate vicinity of the building? | |