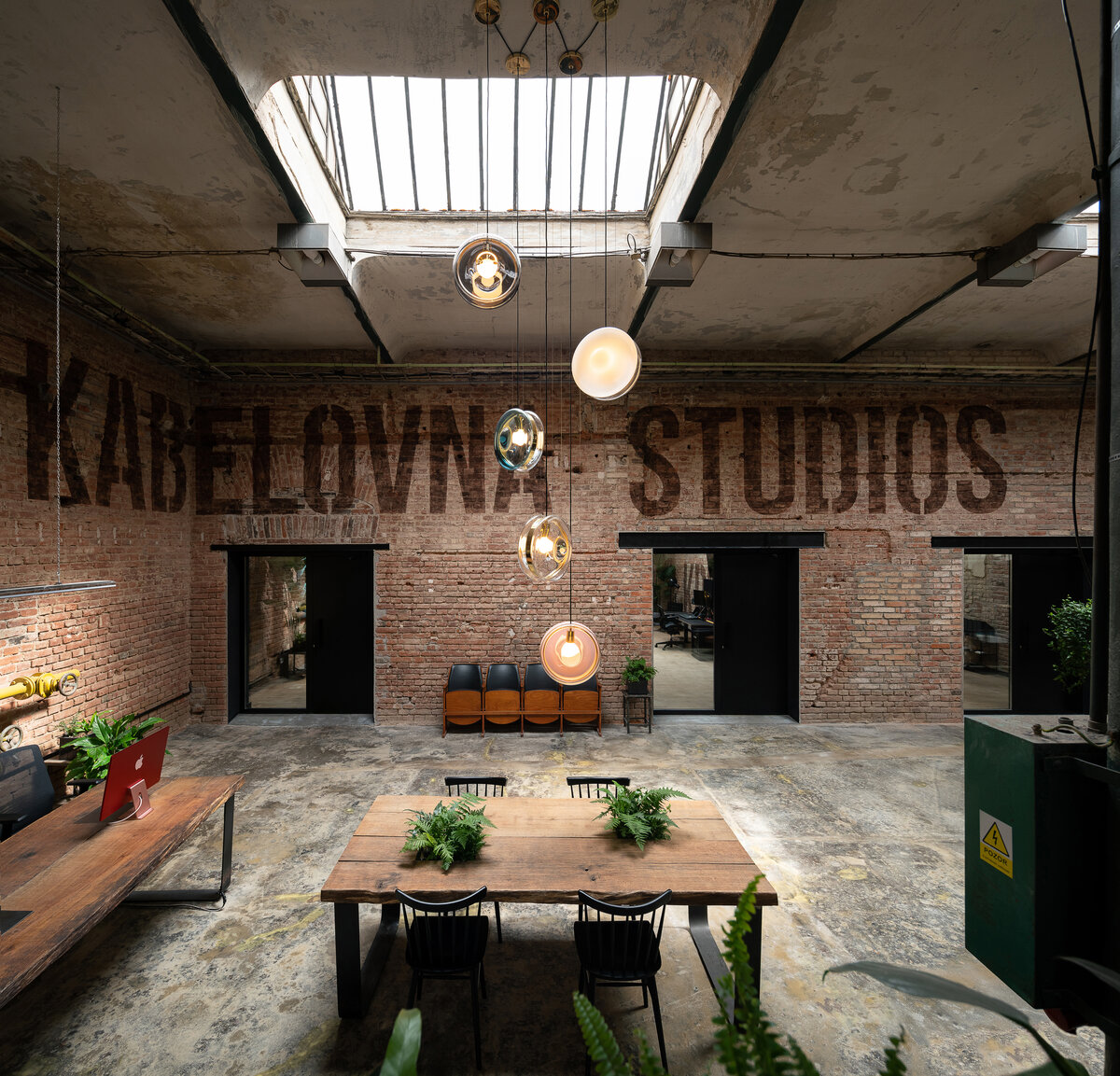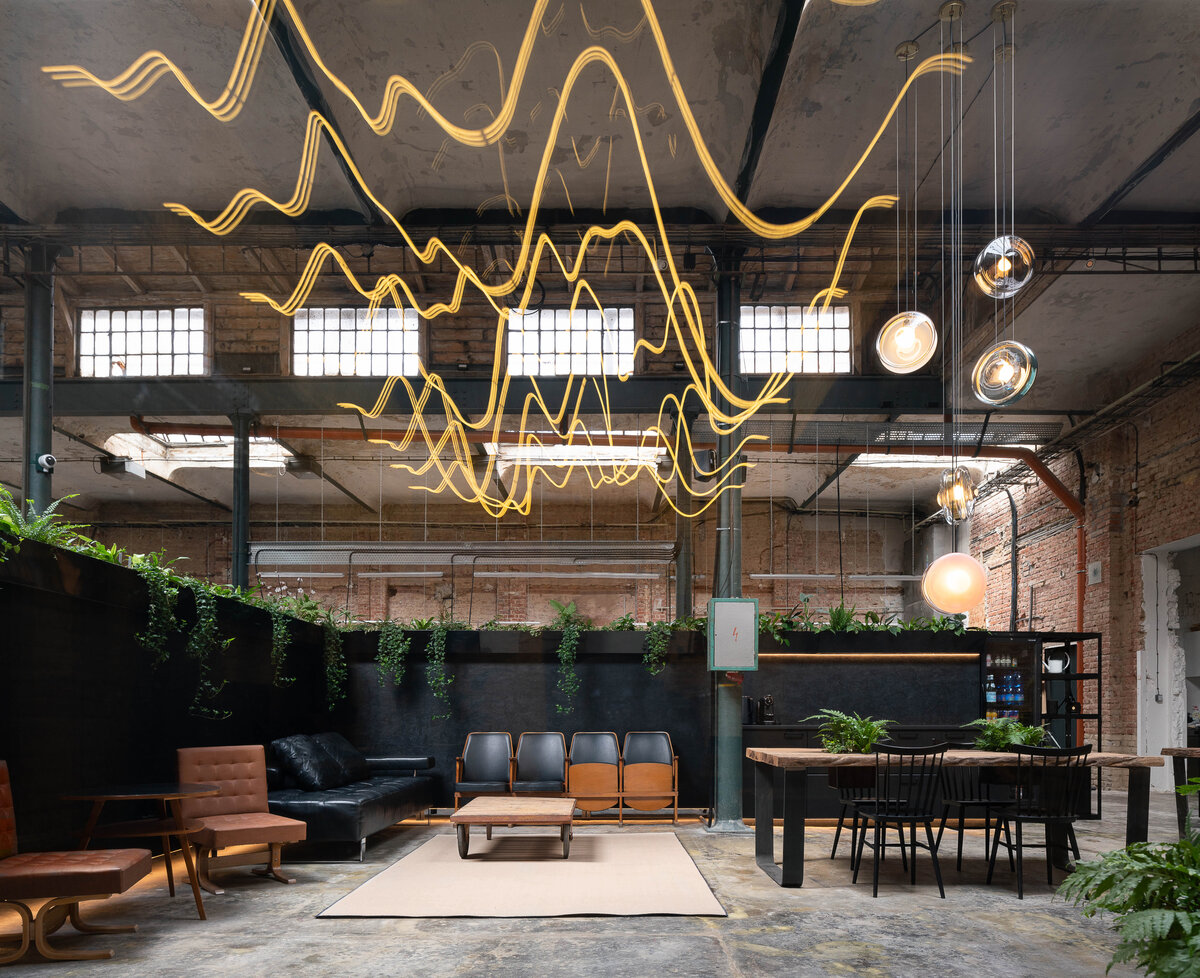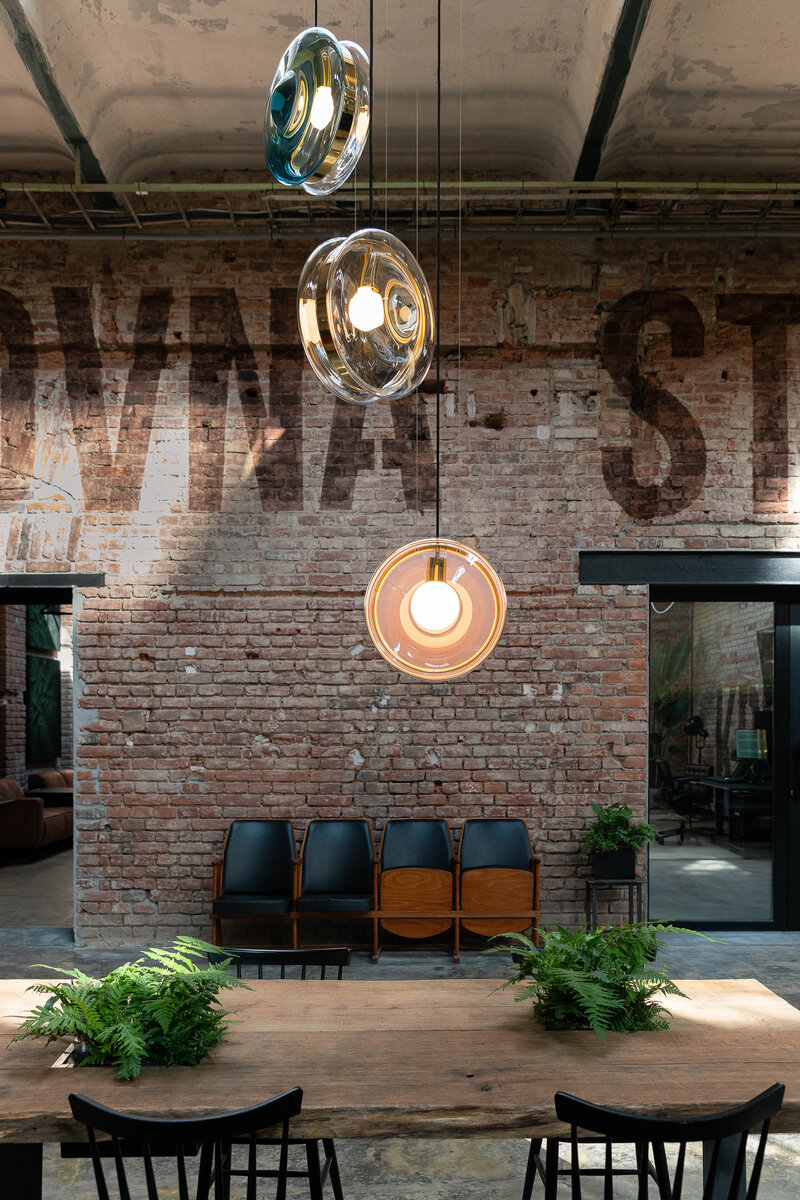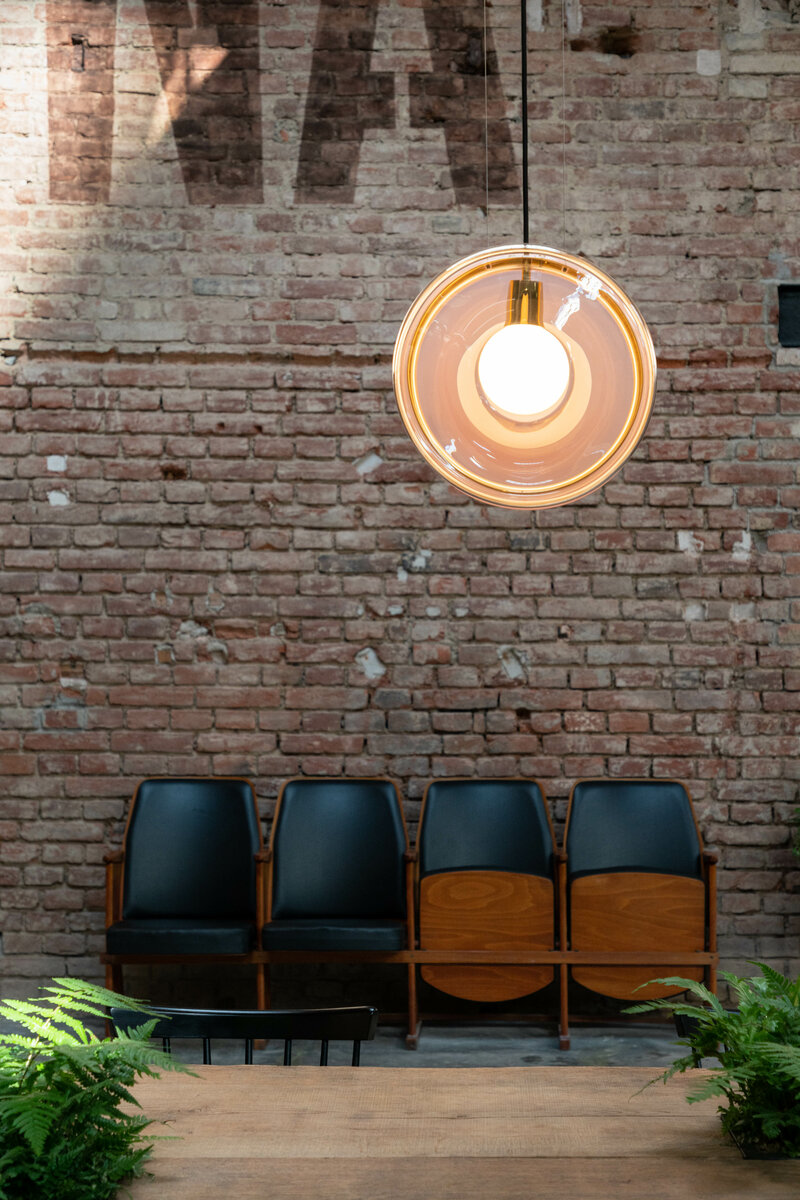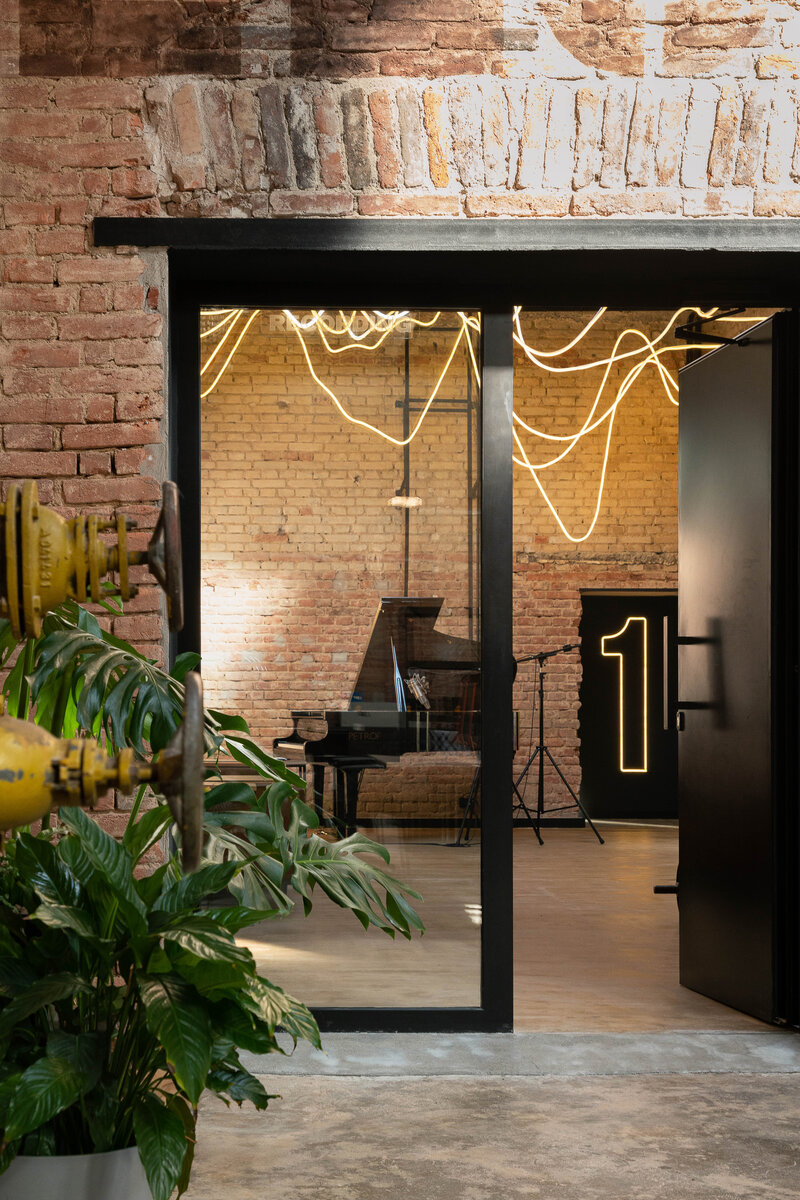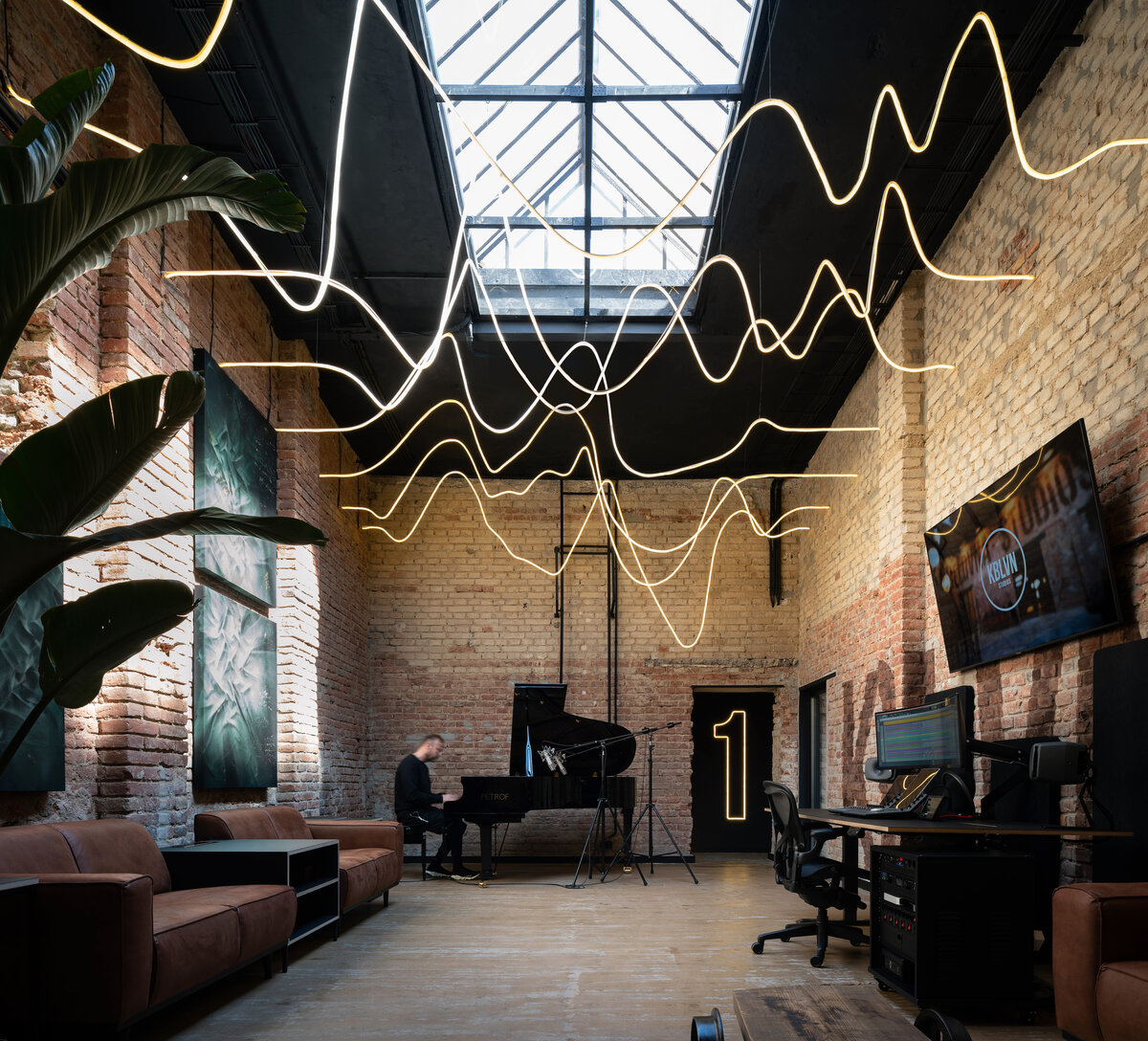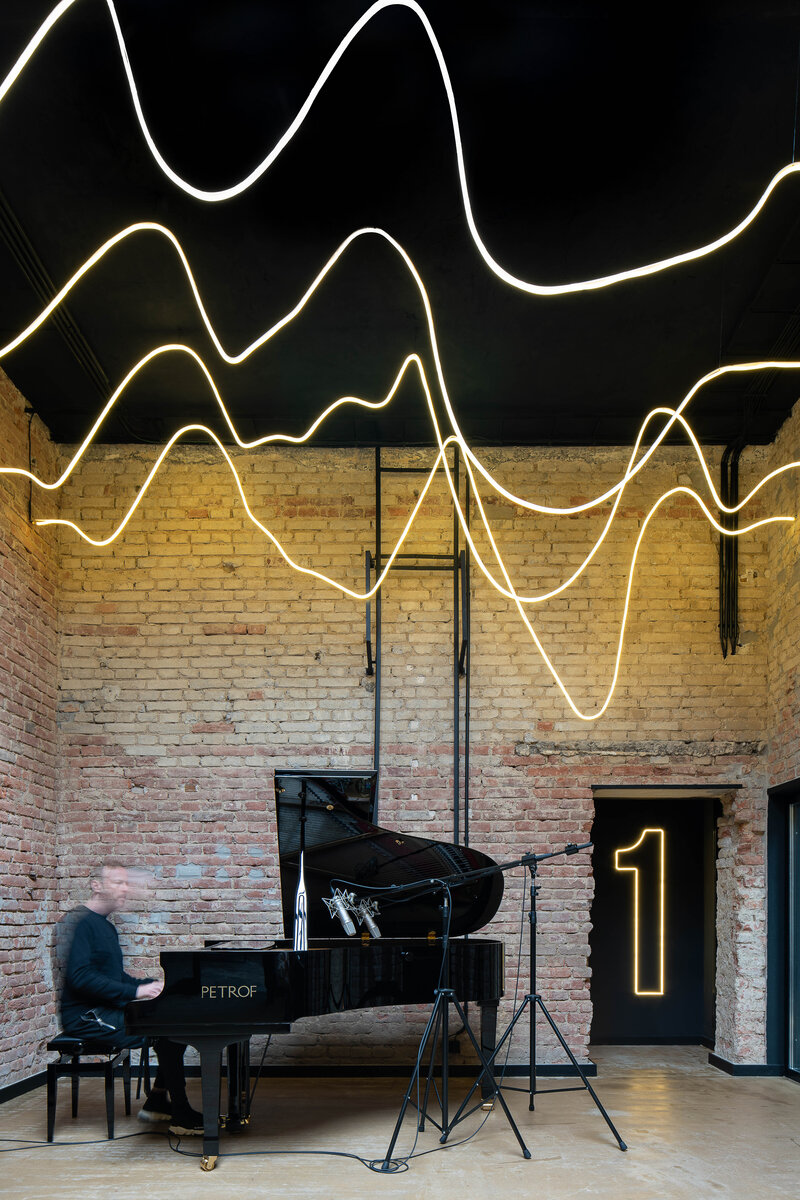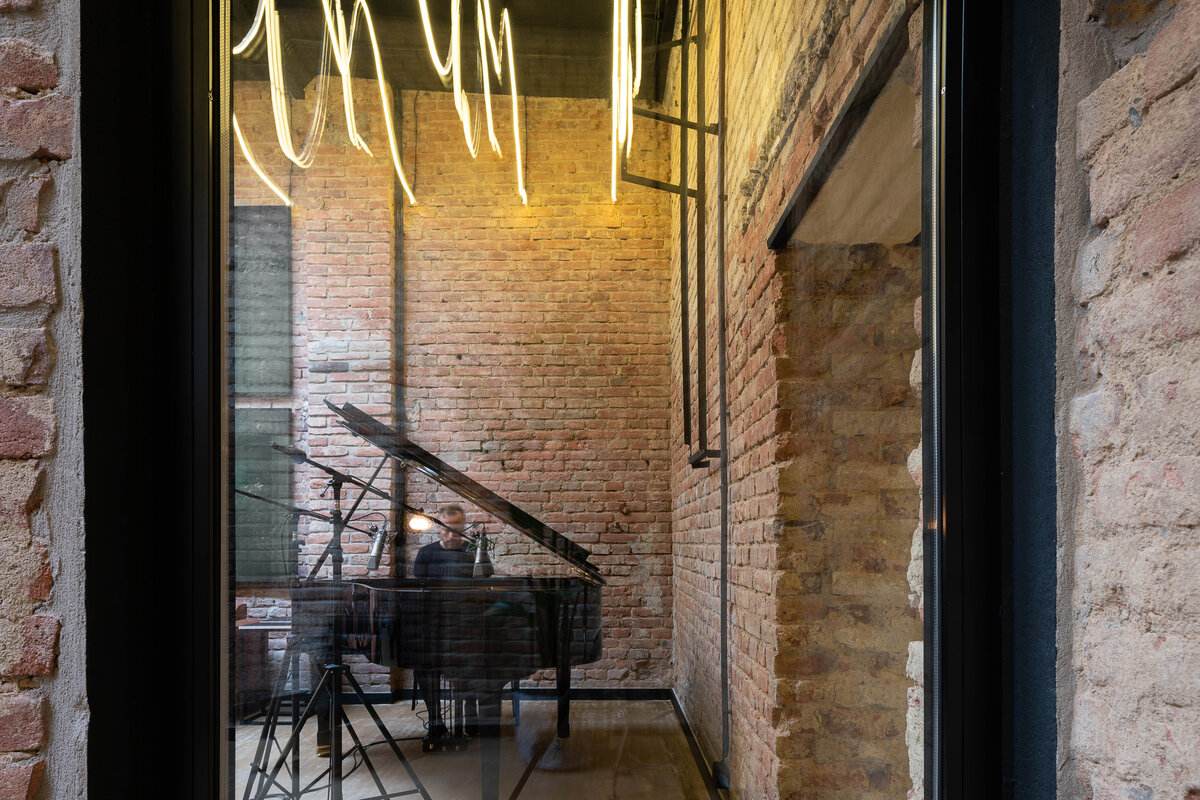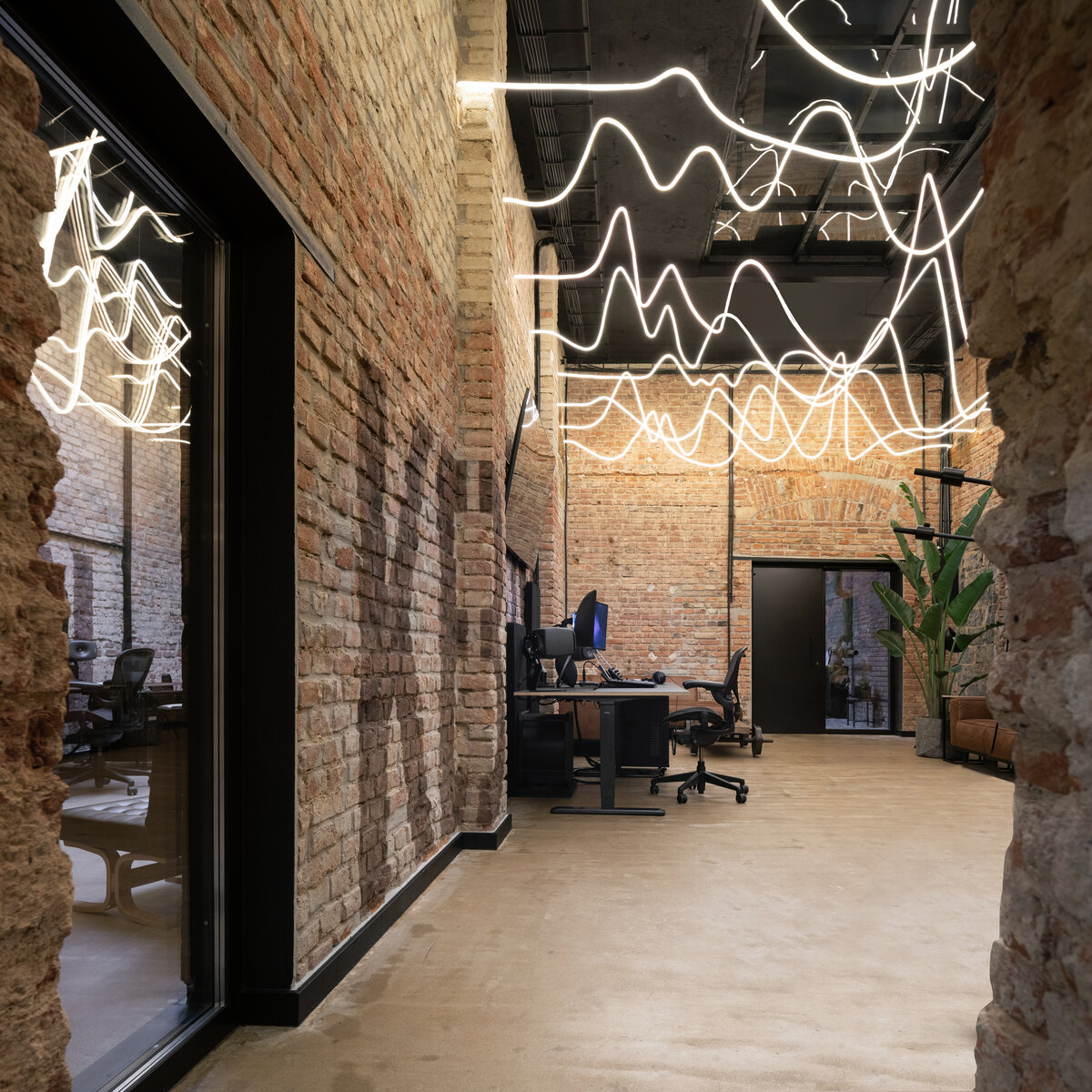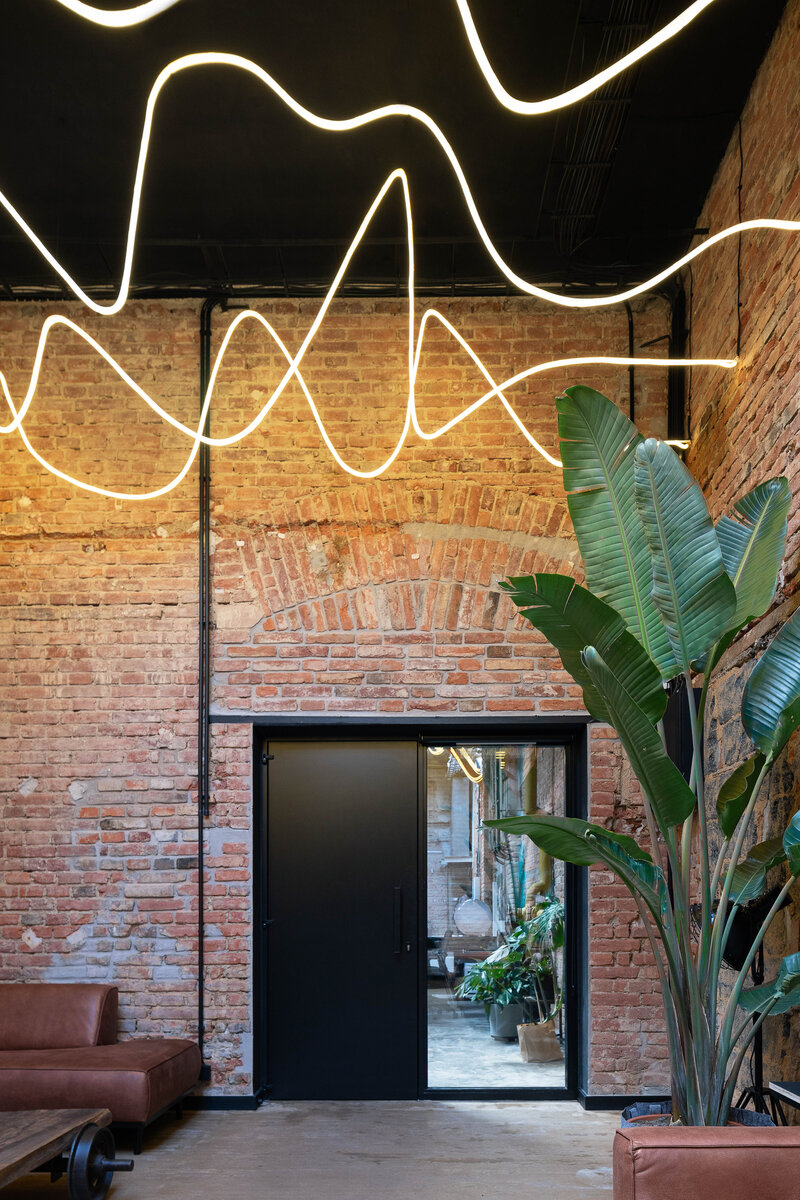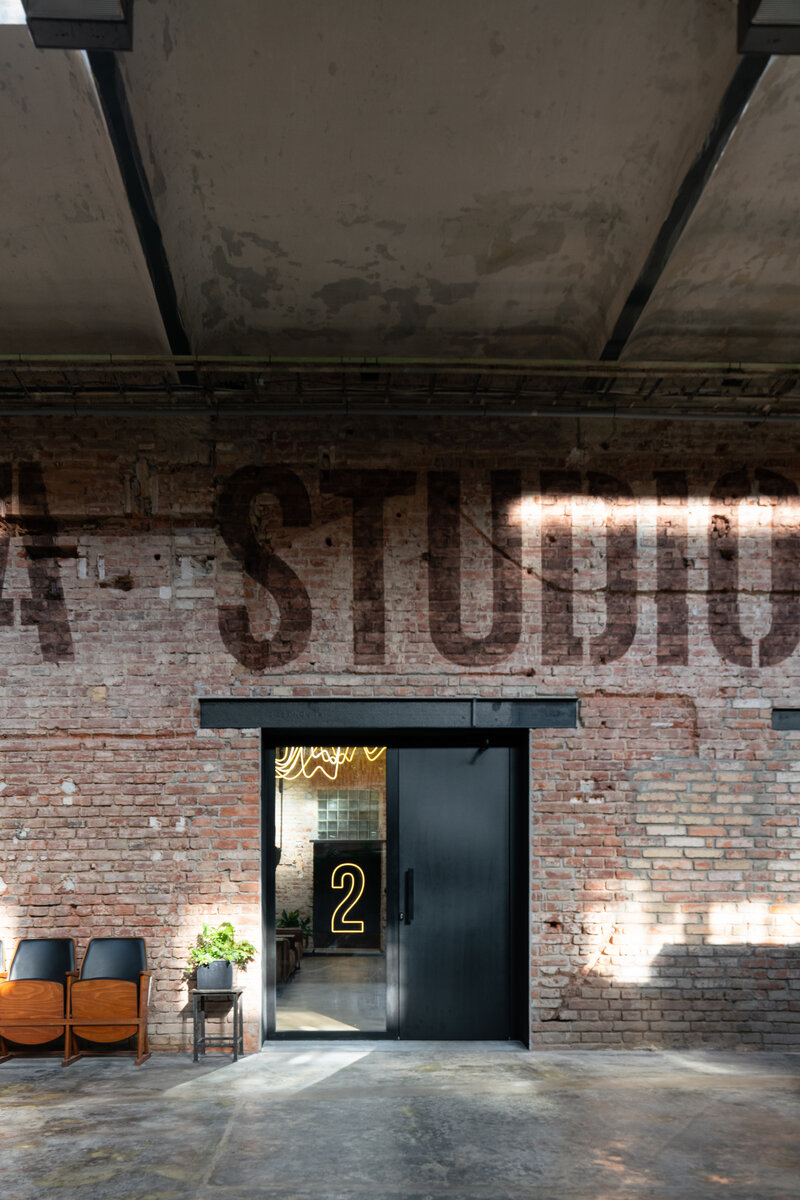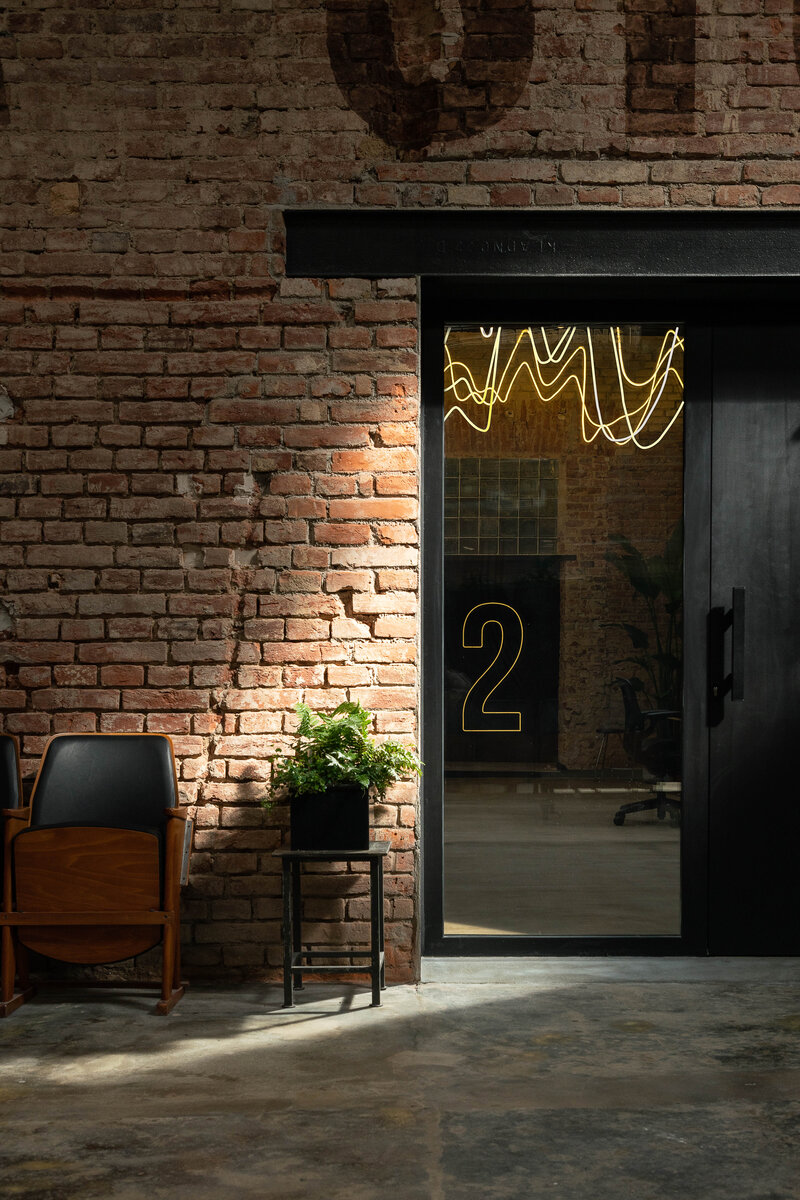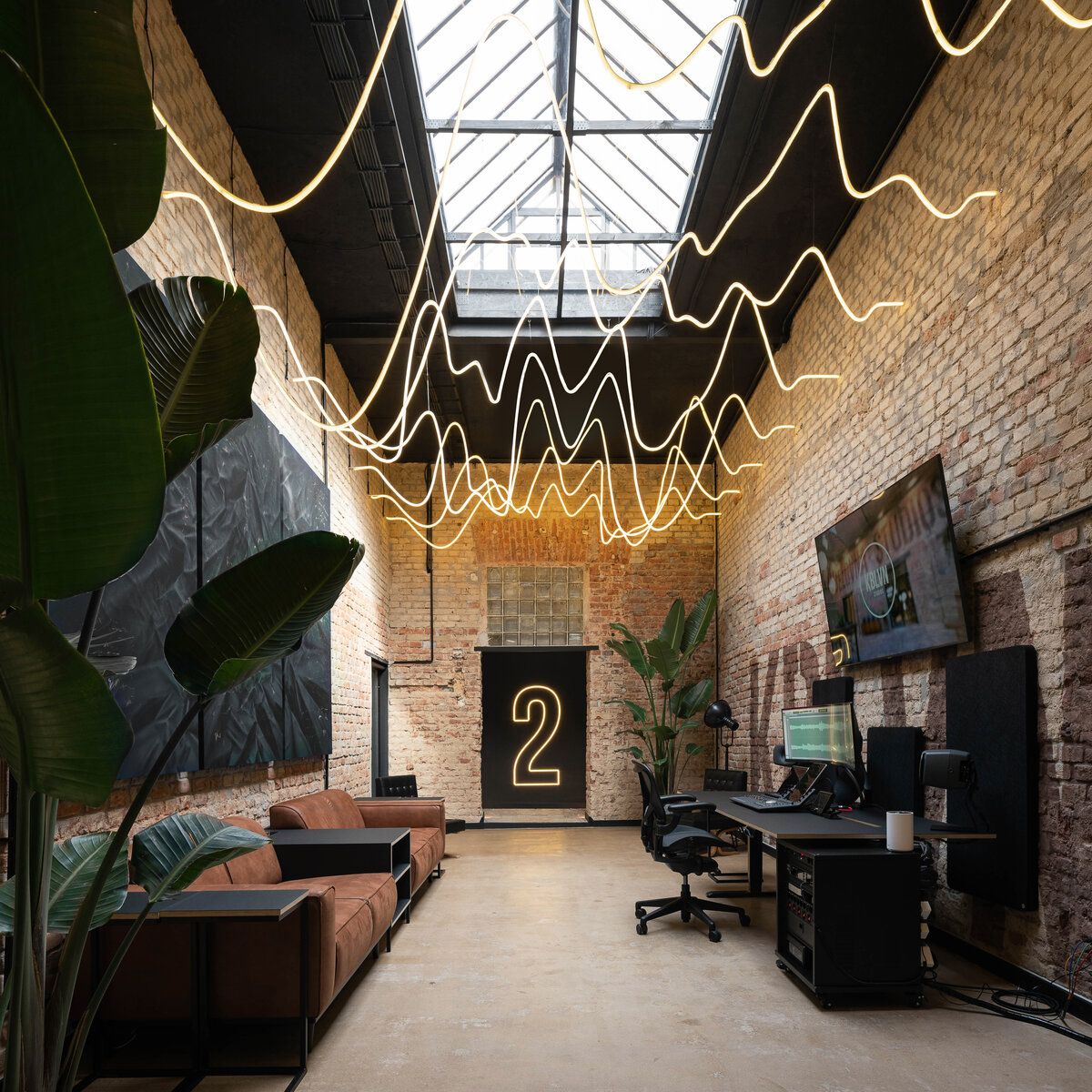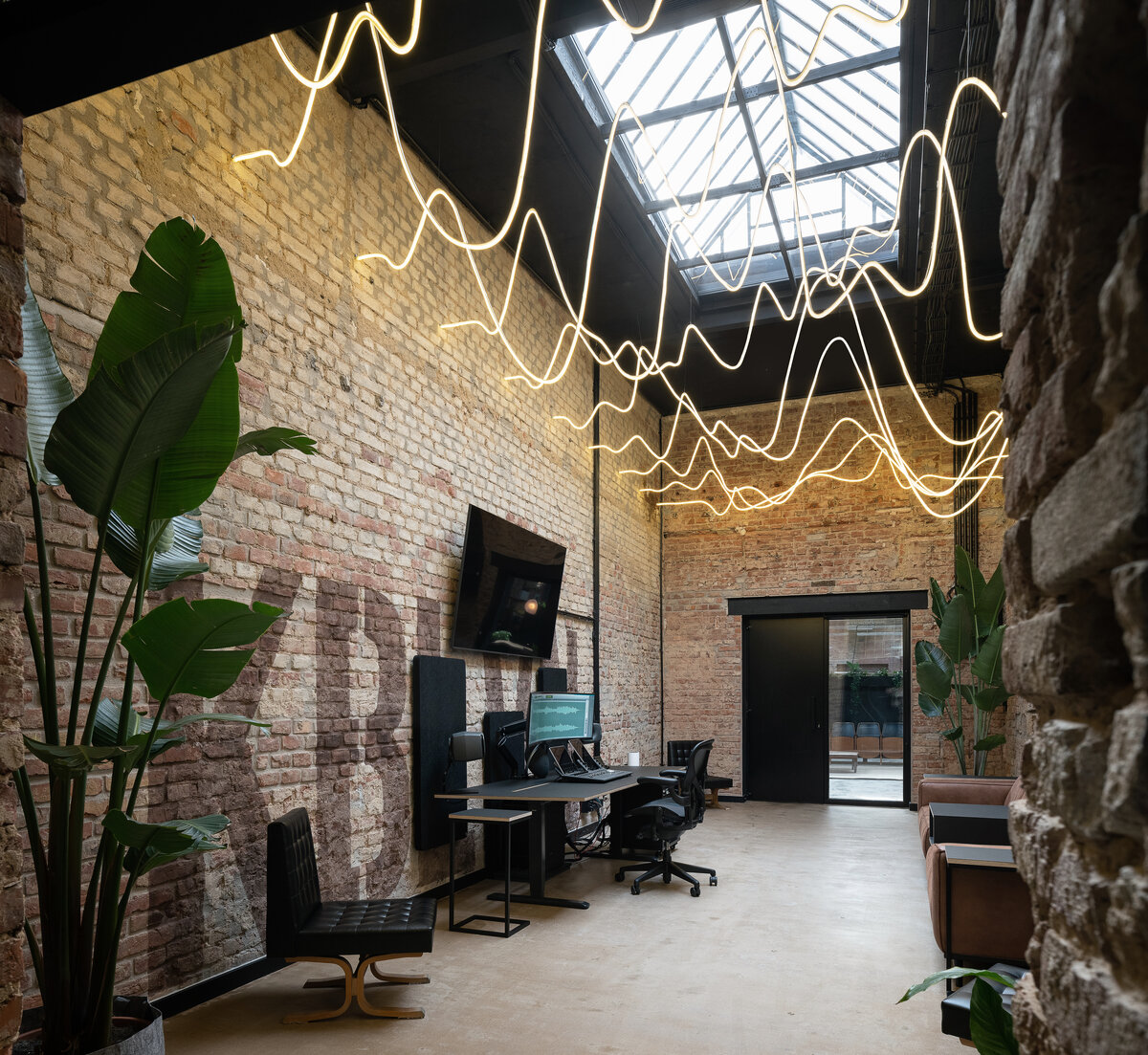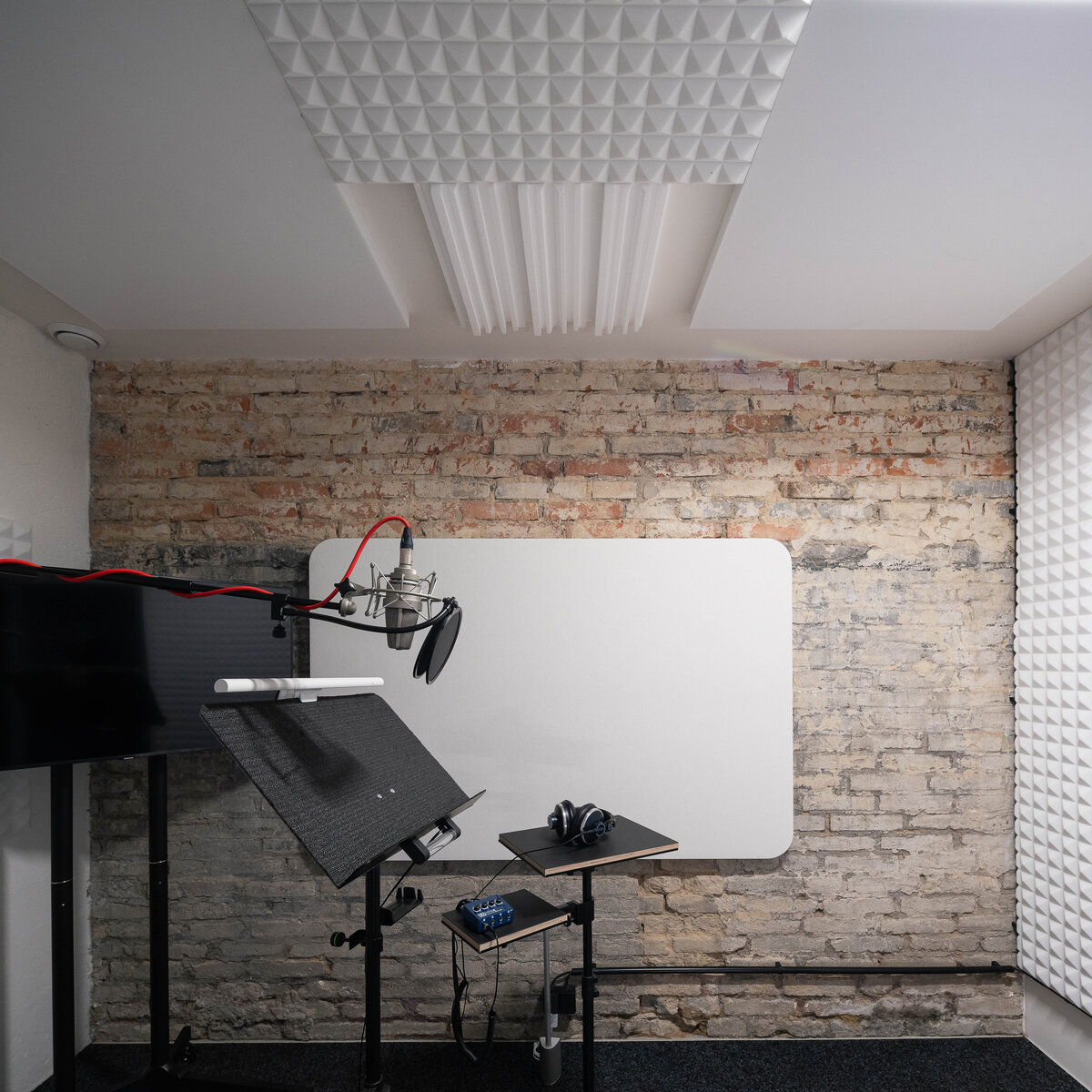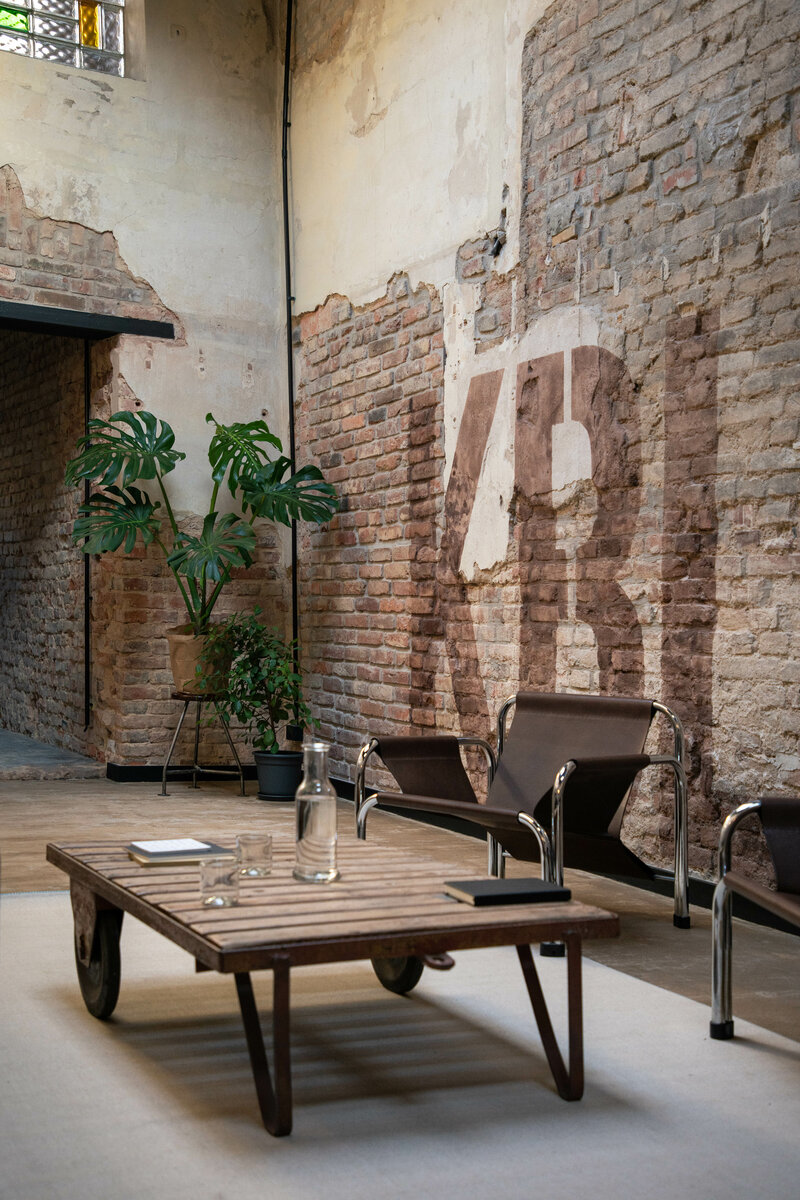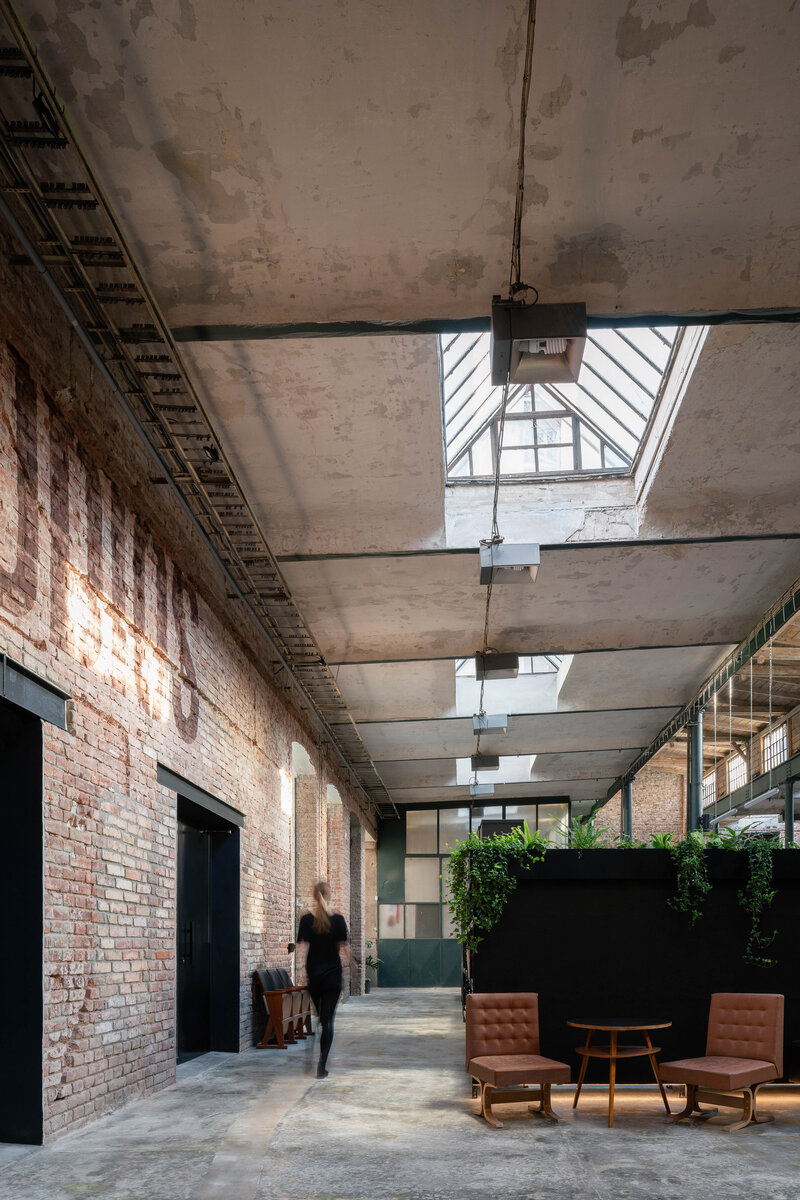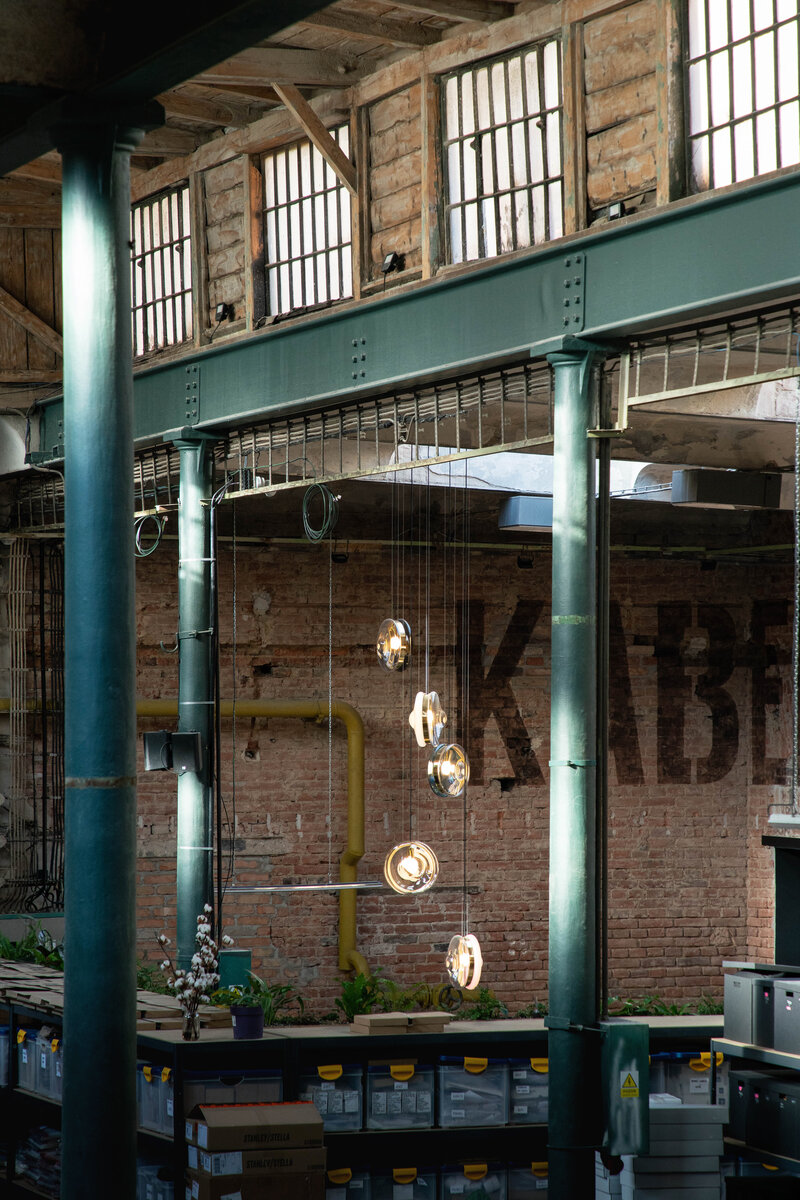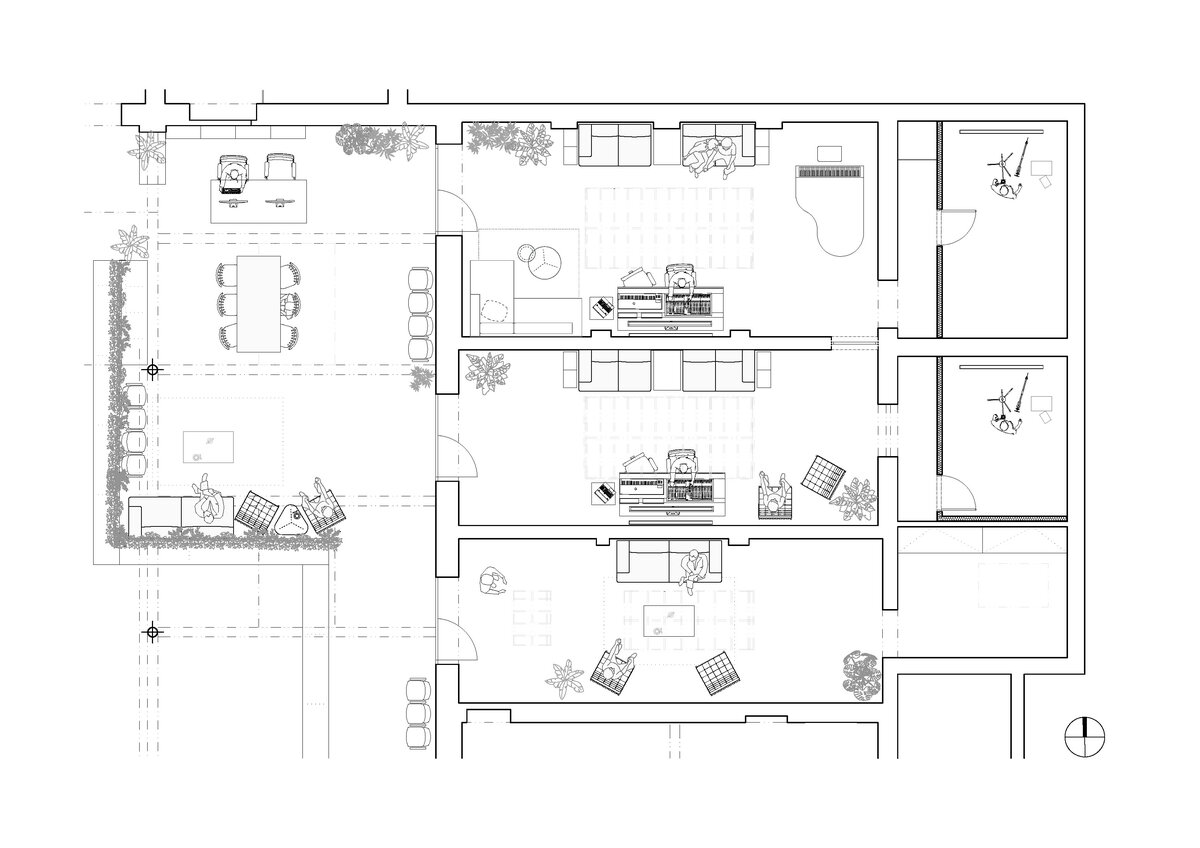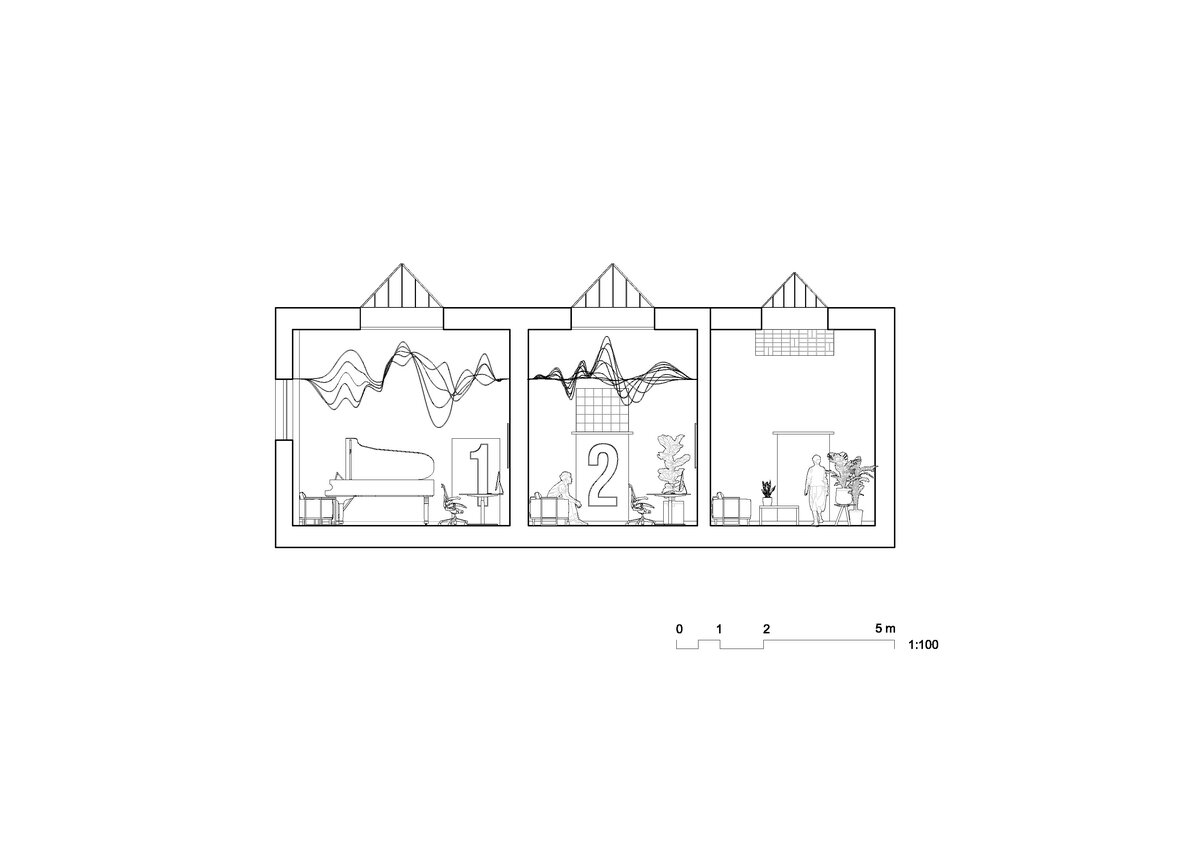 | | |
| --- | --- |
| Author | Barbara Bencova / B² Architecture |
| Studio | |
| Location | Dělnická 27, Praha 7 |
| Investor | Karel Havlíček |
| Supplier | SL5, s.r.o., Tusarova 31, Praha 7 |
| Date of project approval | February 2022 |
| Fotograf | |
In an industrial shared environment, the Kabelovna Studios challenge the typical design of recording studios. Benefiting from natural light, the excellent acoustic properties of exposed bricks, and the sloped five-meter tall ceilings, the studios provide an inviting and aesthetically pleasing workspace. The neon lights, designed by the architects, are a nod to the studio's function. Large warm sound waves dominate the ceilings, and their shape constantly changes as one moves through the space.
Usable floor area - 250 m2
Kabelovna Studios uniqueness is embedded in its regenerative transformation from an old industrial afterthought into a dynamic workspace that breaks the traditional barriers of the recording industry.
The industrial complex in which the studios are set in, brings together several artistic entities: a fashion designer, a painter, and a screen printing production company, which effortlessly creates a vibrant, creative environment.

(Redefining Functions - Retaining Forms:) The design is built around two diametrically opposite constraints of redefining the functional usage, while retaining the existing structure. We used the environment to our advantage as much as possible. This is a completely new approach to the recording and post-production industry. All of the current studios in the Czech Republic are built in sterile environments with perfectly calculated acoustic properties. However, the exposed bricks, sloped five meter high ceilings, and additional support of acoustic panels creates excellent acoustics, without the need of building a new overpriced studio.

Retaining most of the surfaces and reusing salvaged elements from the old building creates a resource efficient, sustainable, and cost effective design process. An overlap of new layers to the existing patterns and form of the building gives the space its distinct character which is a harmonic, dynamic mix of old and new. 

With the vision to create a space that showcases the sensitive identity of creation, Kabelovna Studios is a fine example of an evolutionary design approach that integrates the past and the future use of a building. By retaining existing elements and carefully adding contemporary aspects, the high tech elements of the work space has led to a unique, holistic design. This has phenomenally reduced the environmental impacts and project costs while providing a workspace that is humane and aesthetically sensible.
Green building
Environmental certification
| | |
| --- | --- |
| Type and level of certificate | - |
Water management
| | |
| --- | --- |
| Is rainwater used for irrigation? | |
| Is rainwater used for other purposes, e.g. toilet flushing ? | |
| Does the building have a green roof / facade ? | |
| Is reclaimed waste water used, e.g. from showers and sinks ? | |
The quality of the indoor environment
| | |
| --- | --- |
| Is clean air supply automated ? | |
| Is comfortable temperature during summer and winter automated? | |
| Is natural lighting guaranteed in all living areas? | |
| Is artificial lighting automated? | |
| Is acoustic comfort, specifically reverberation time, guaranteed? | |
| Does the layout solution include zoning and ergonomics elements? | |
Principles of circular economics
| | |
| --- | --- |
| Does the project use recycled materials? | |
| Does the project use recyclable materials? | |
| Are materials with a documented Environmental Product Declaration (EPD) promoted in the project? | |
| Are other sustainability certifications used for materials and elements? | |
Energy efficiency
| | |
| --- | --- |
| Energy performance class of the building according to the Energy Performance Certificate of the building | |
| Is efficient energy management (measurement and regular analysis of consumption data) considered? | |
| Are renewable sources of energy used, e.g. solar system, photovoltaics? | |
Interconnection with surroundings
| | |
| --- | --- |
| Does the project enable the easy use of public transport? | |
| Does the project support the use of alternative modes of transport, e.g cycling, walking etc. ? | |
| Is there access to recreational natural areas, e.g. parks, in the immediate vicinity of the building? | |