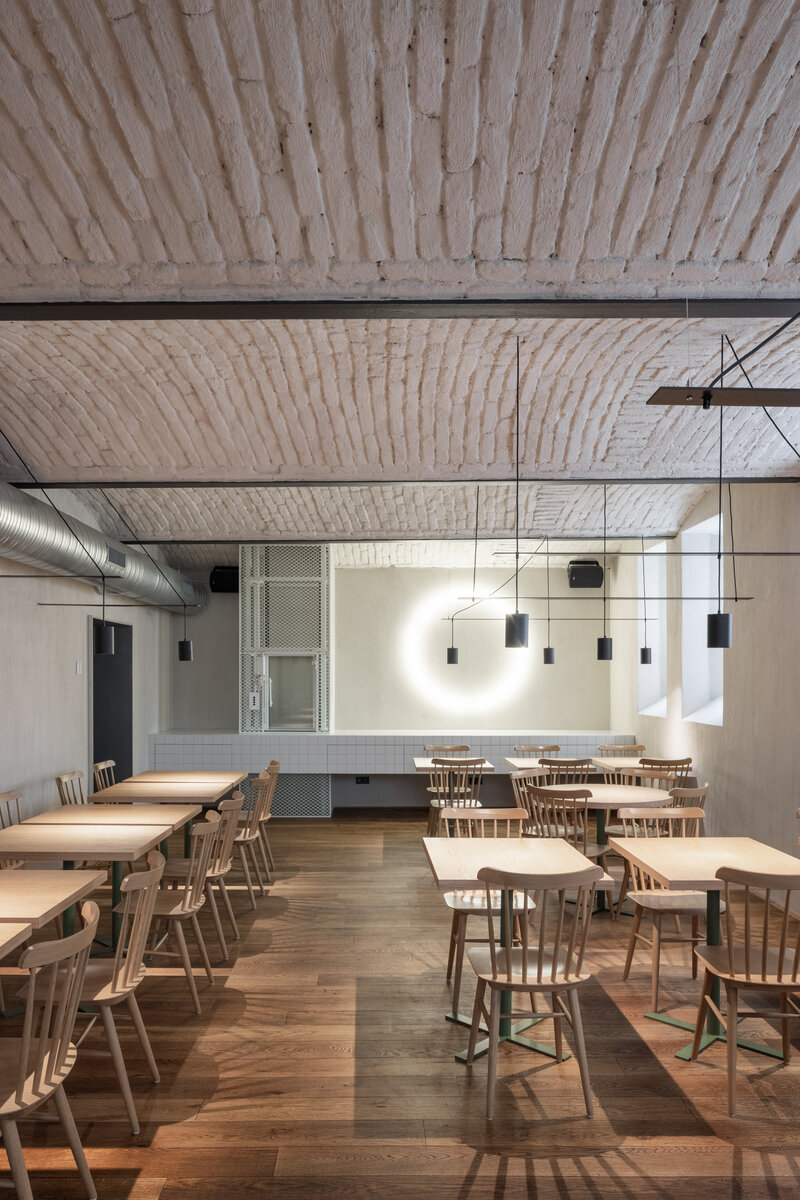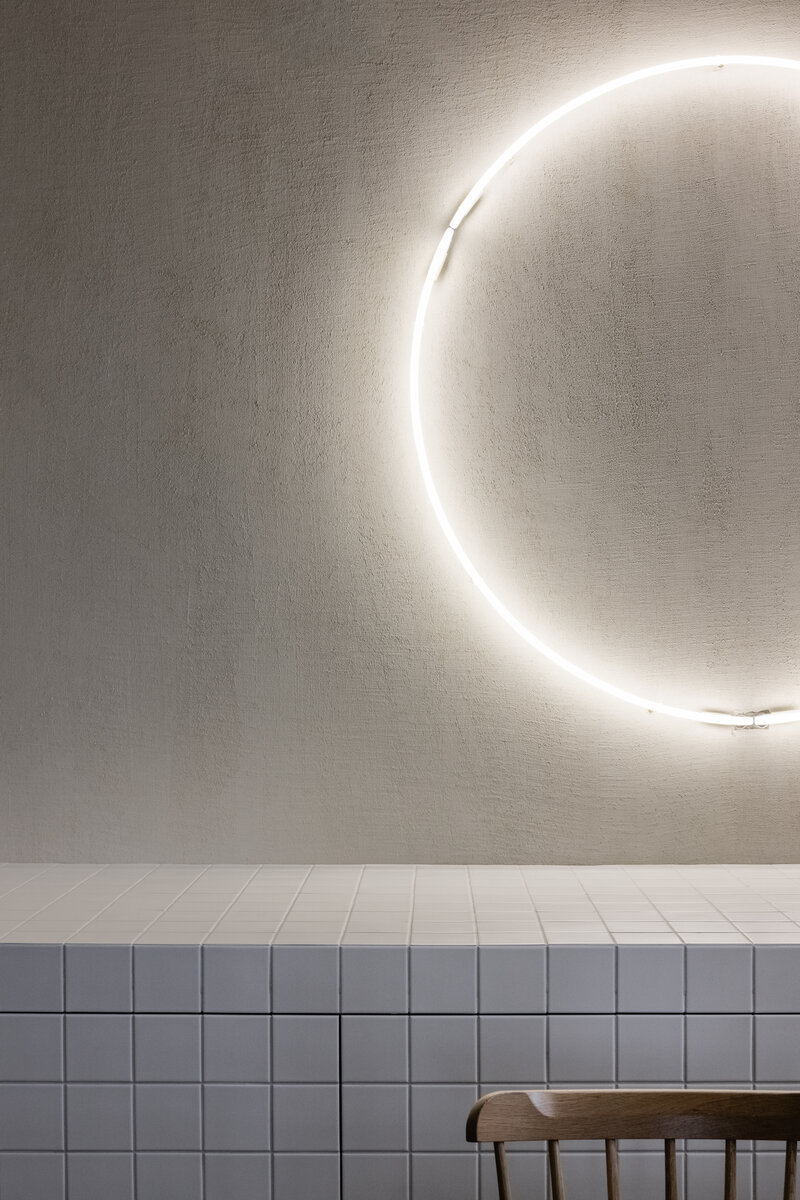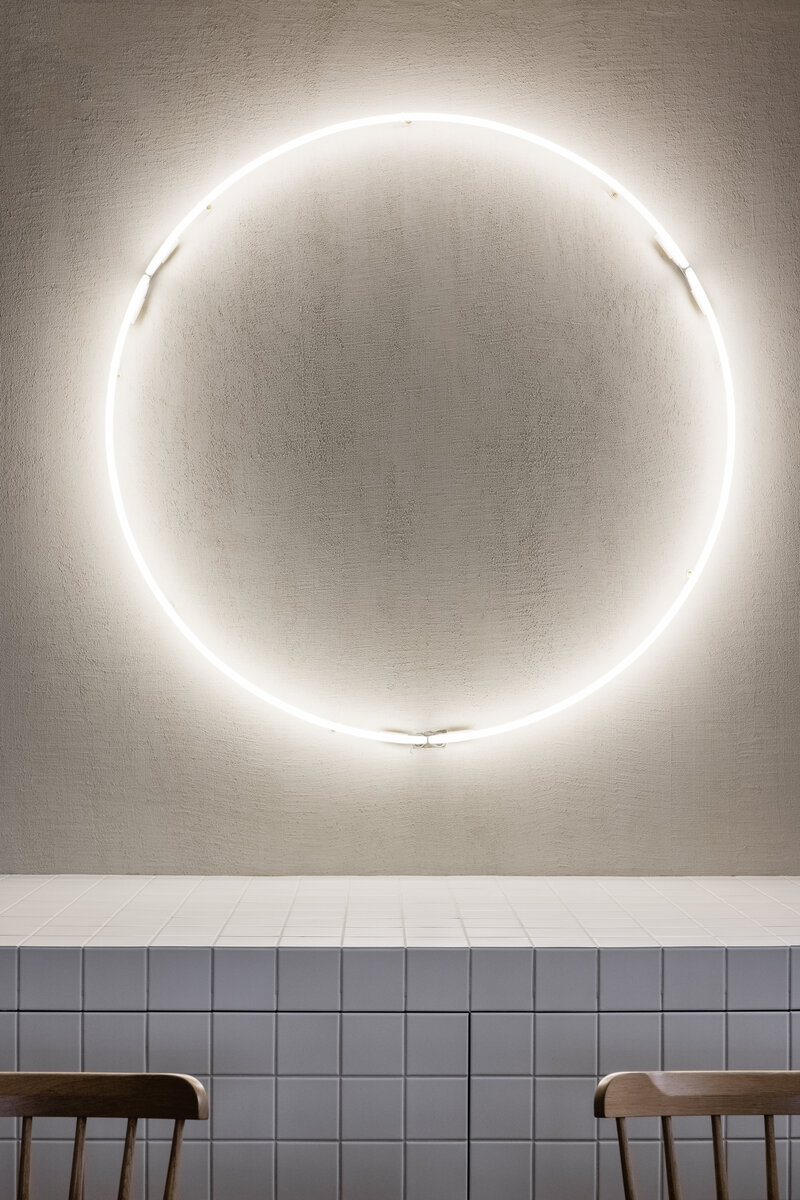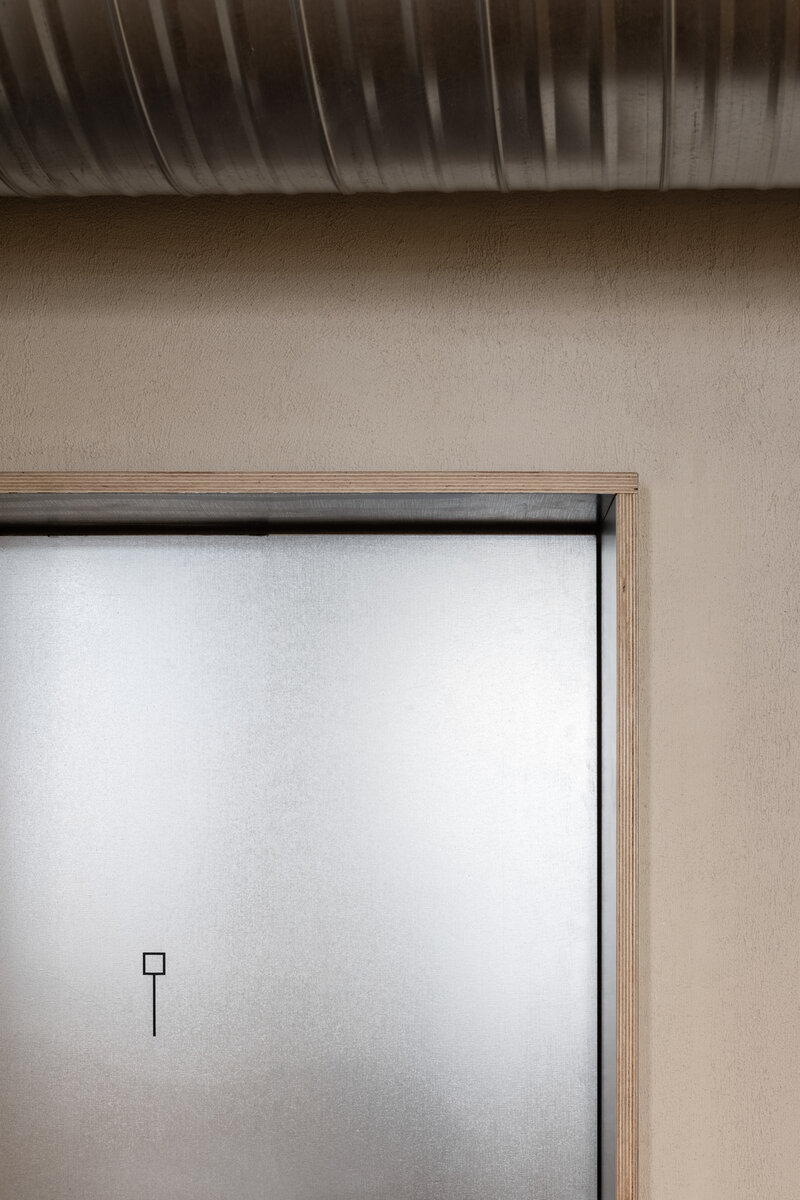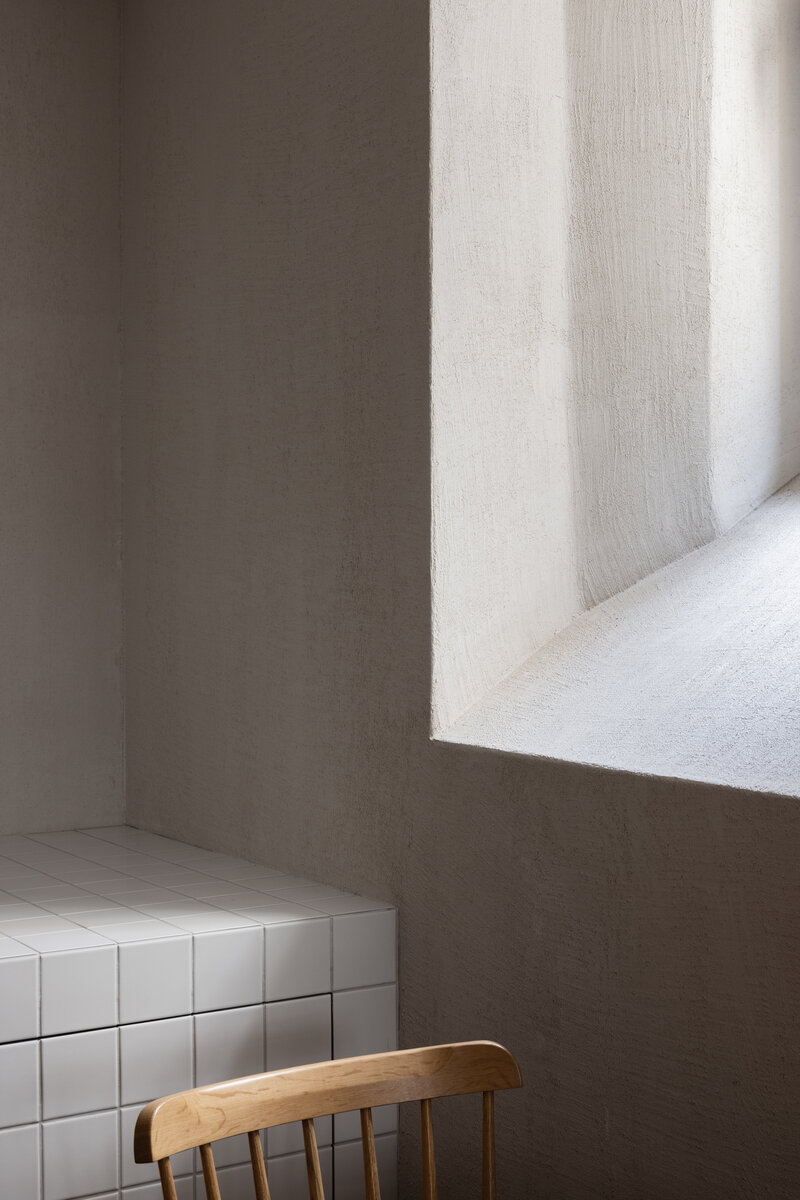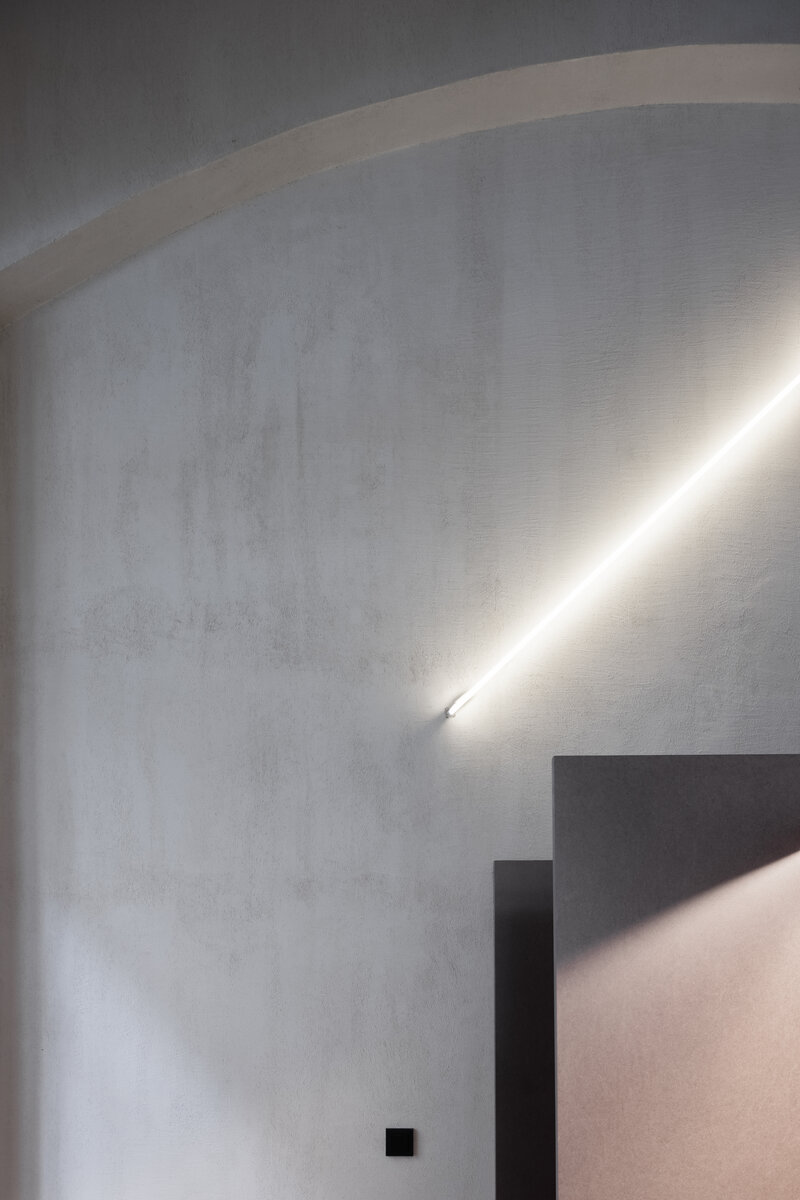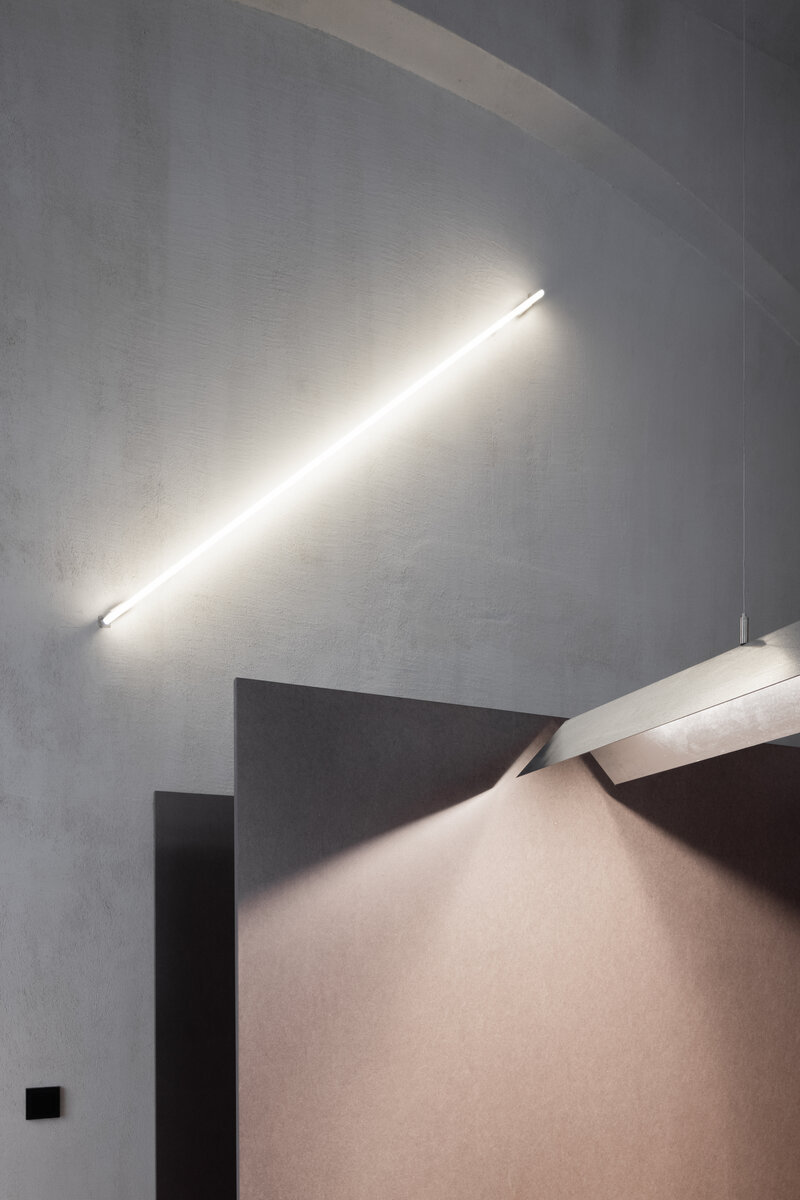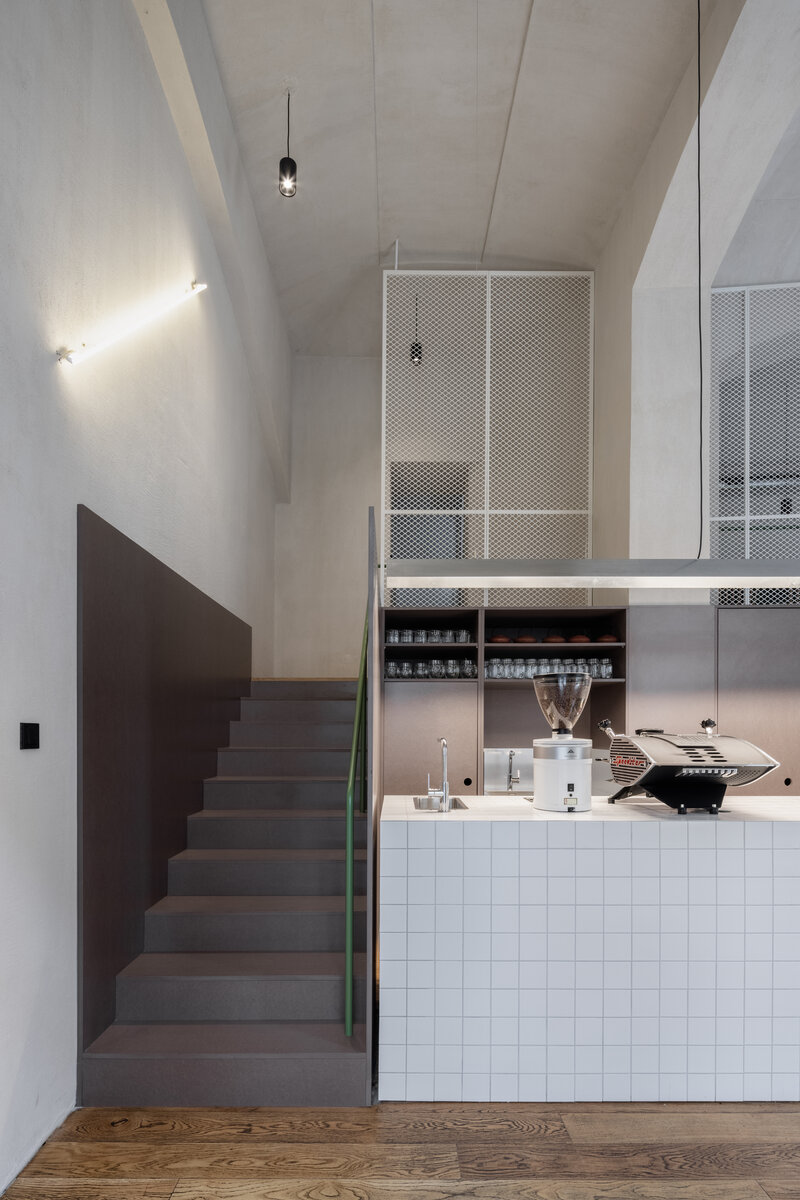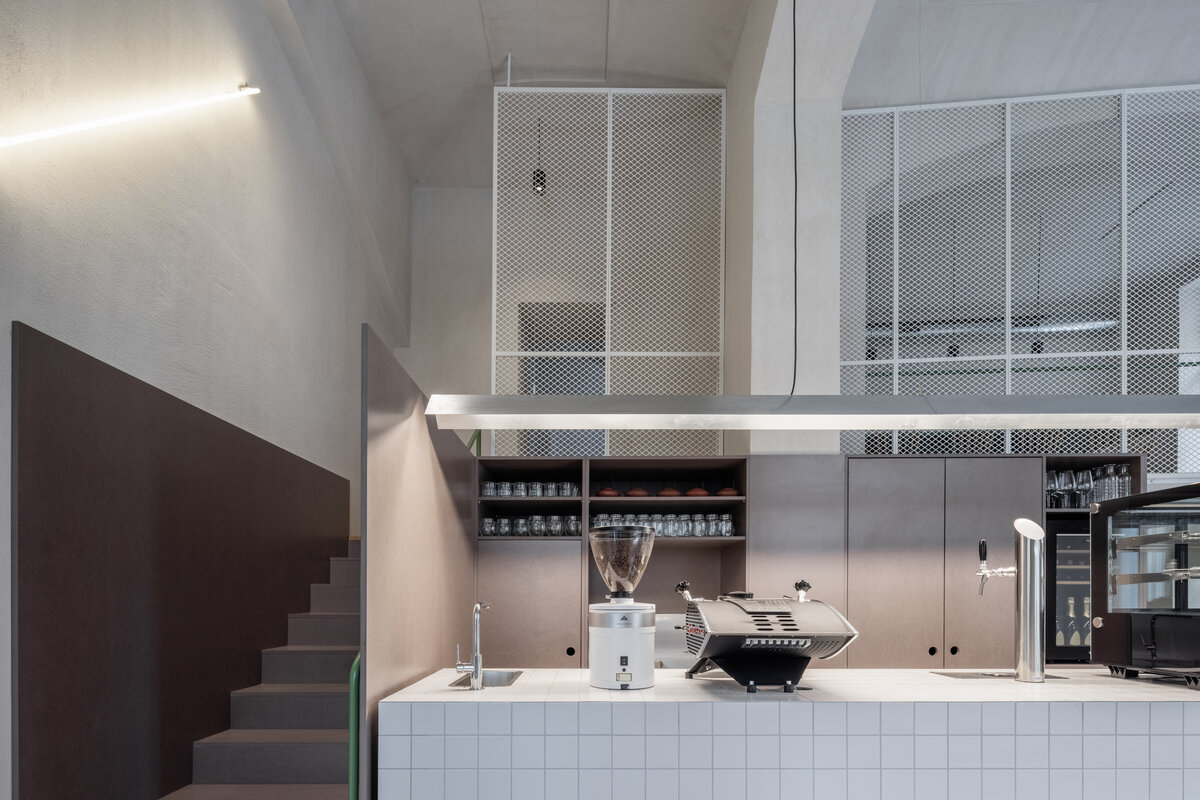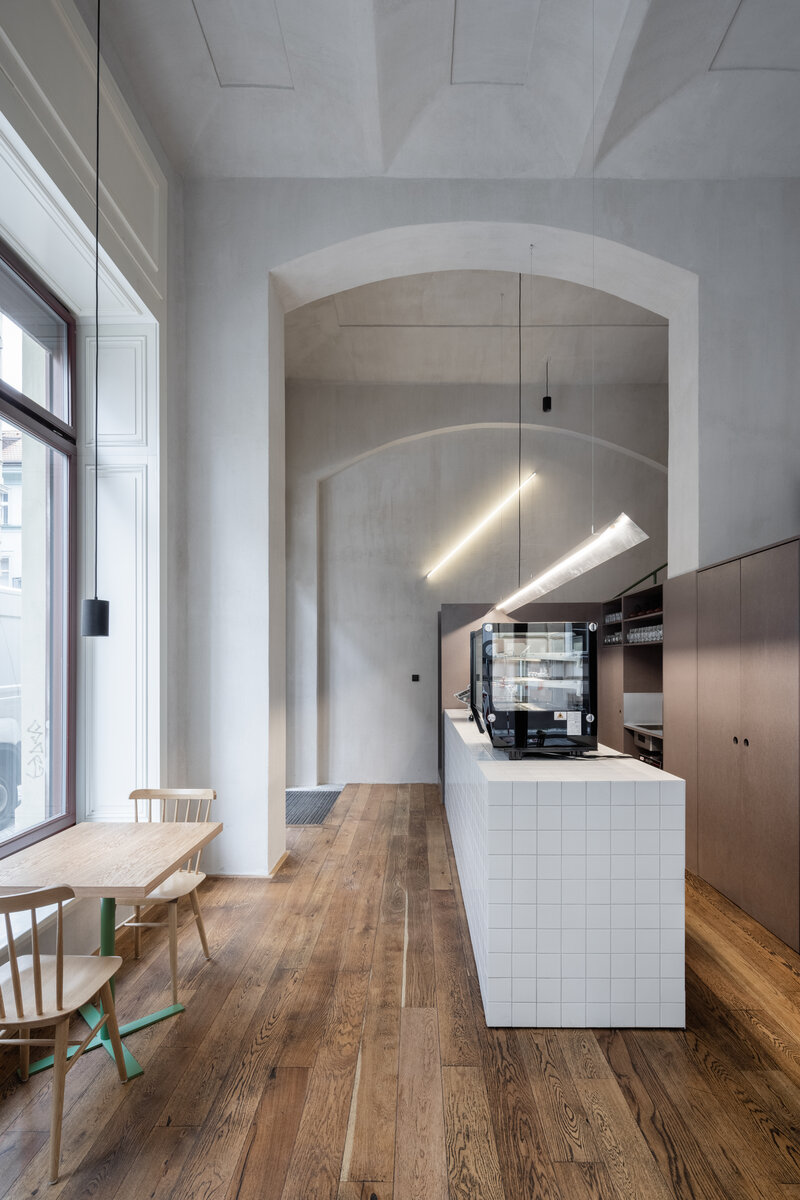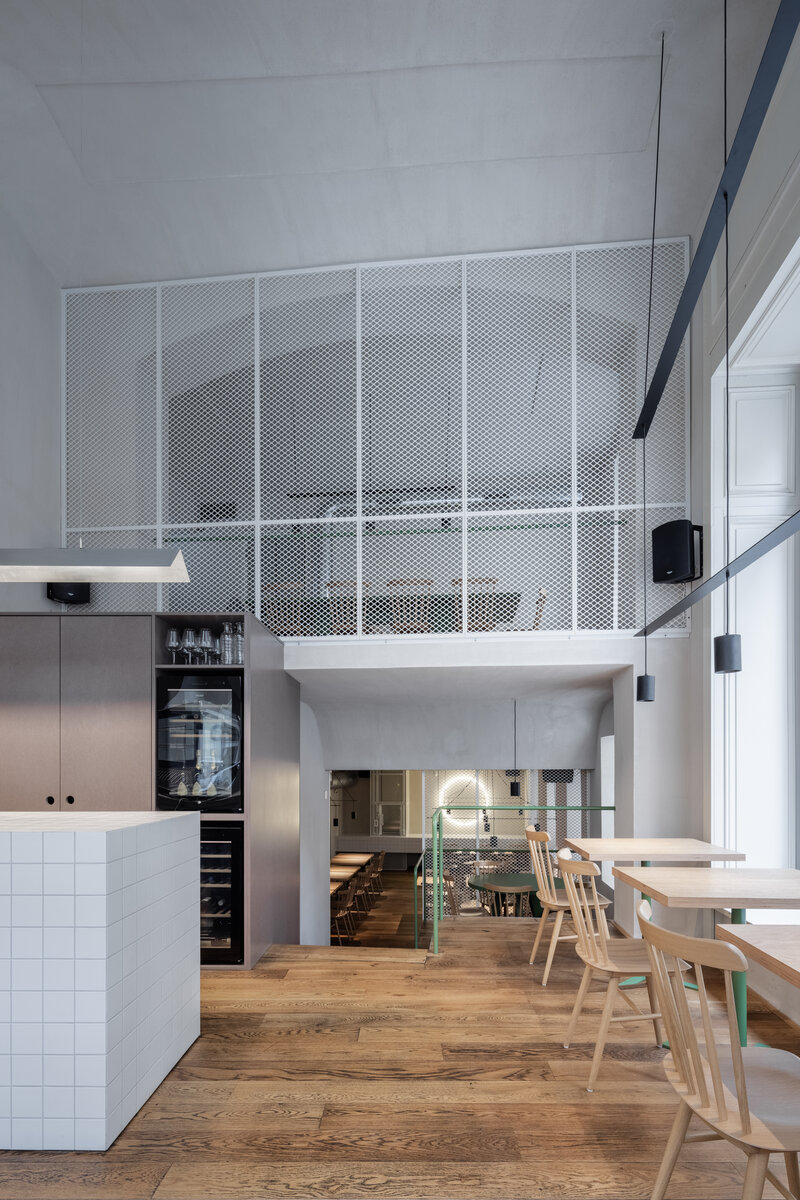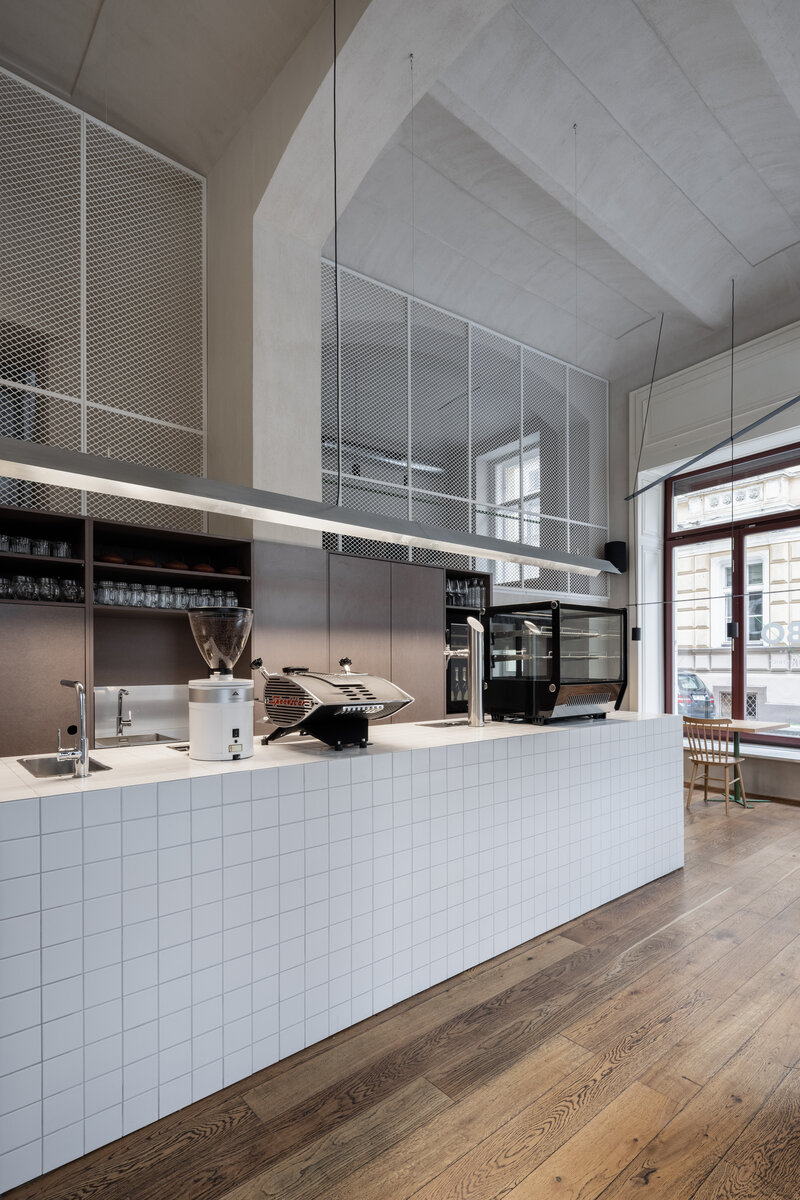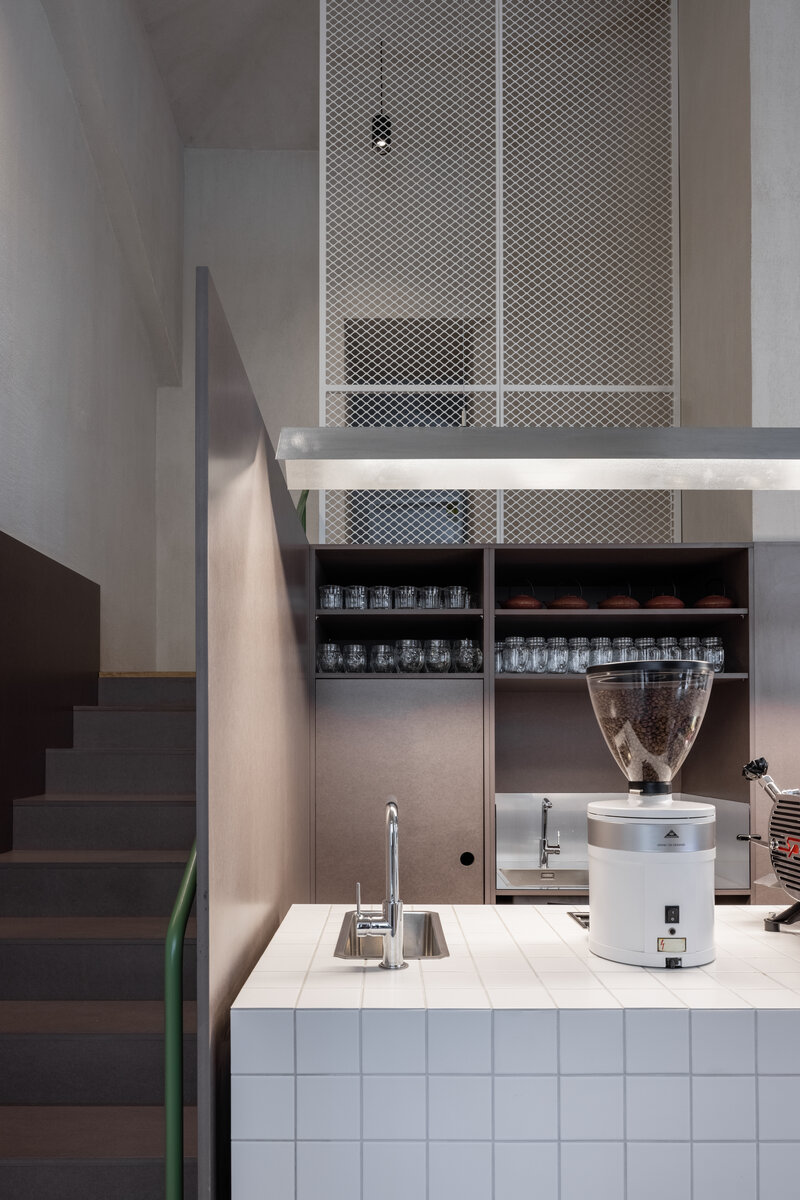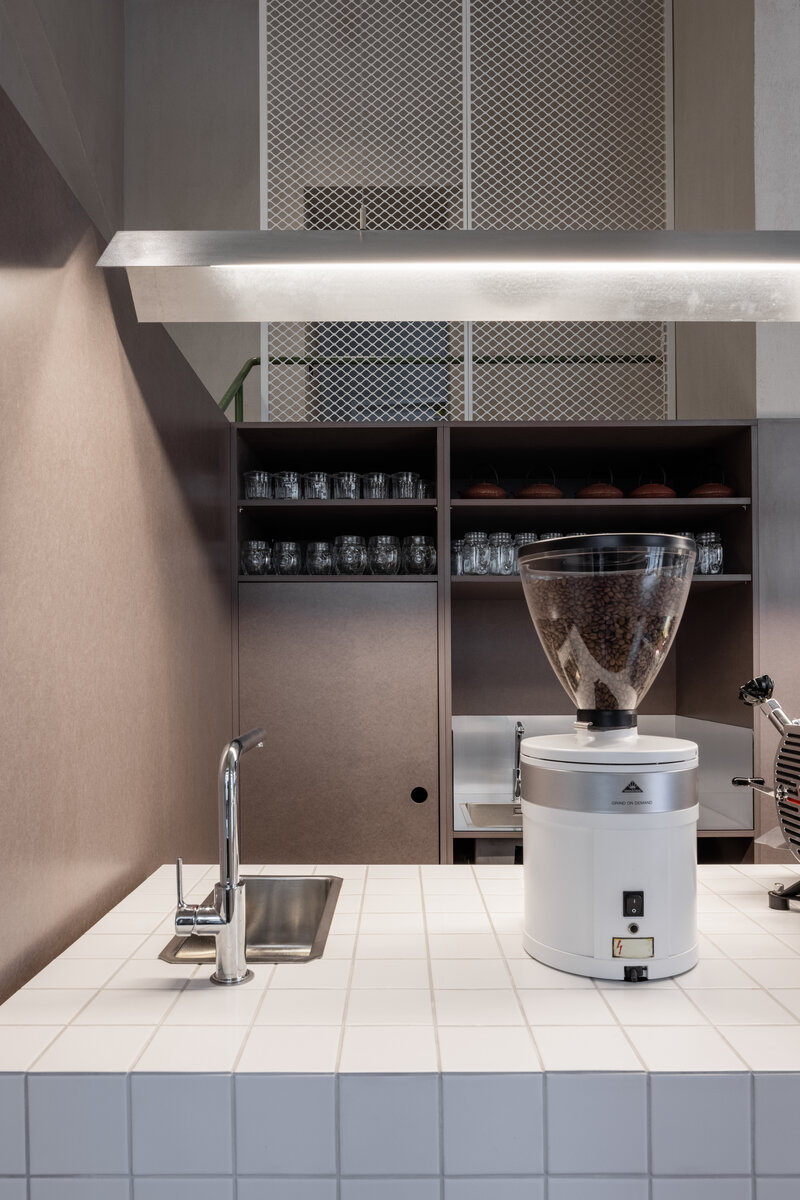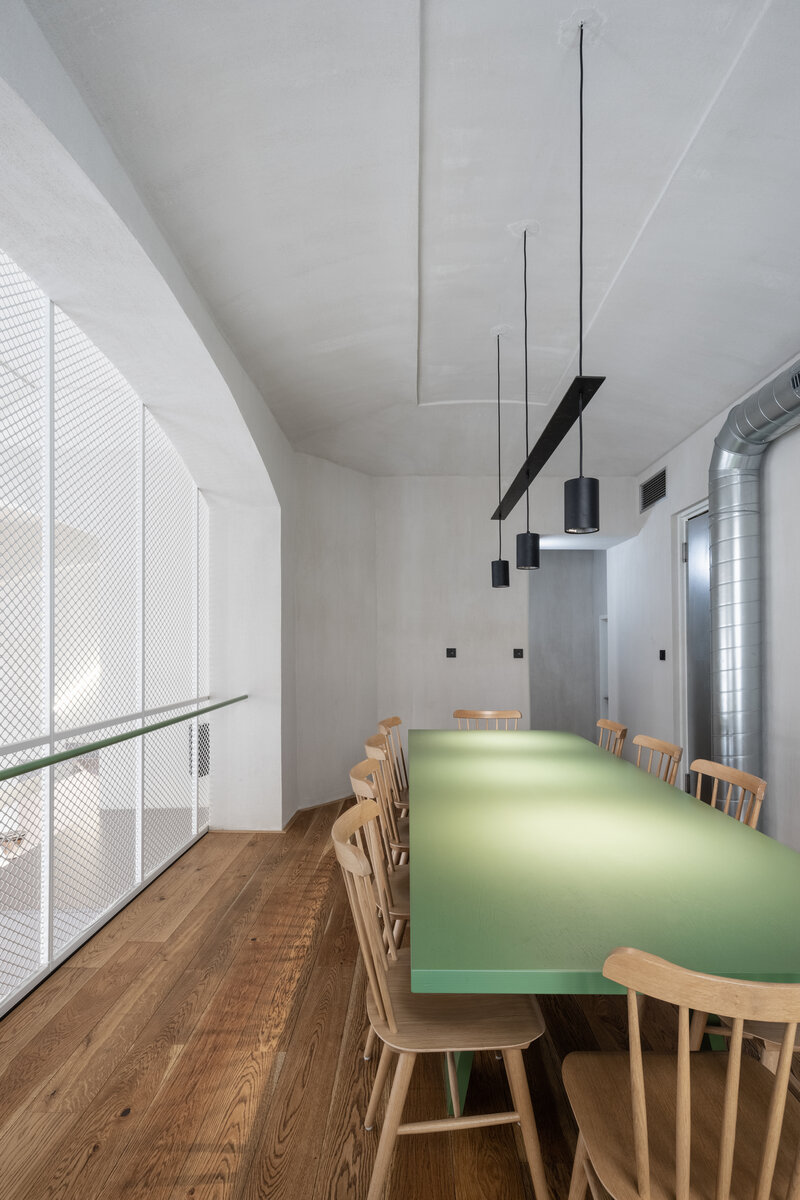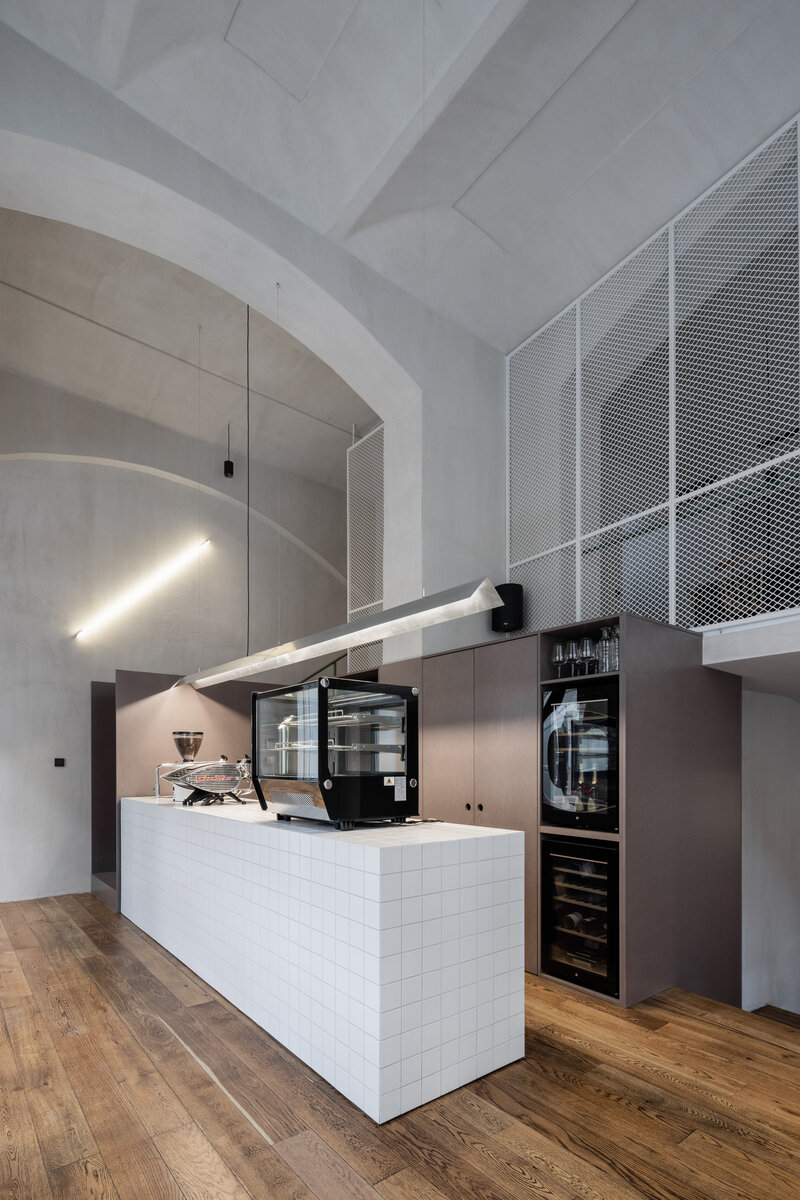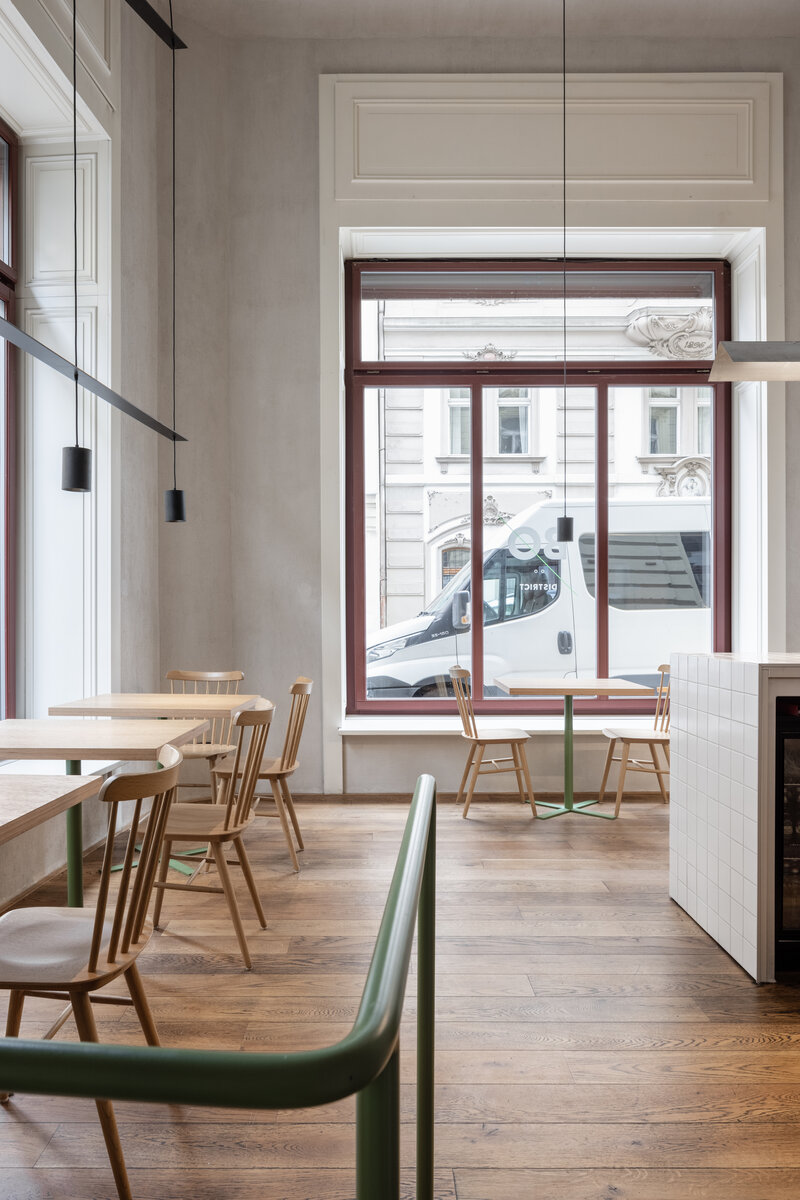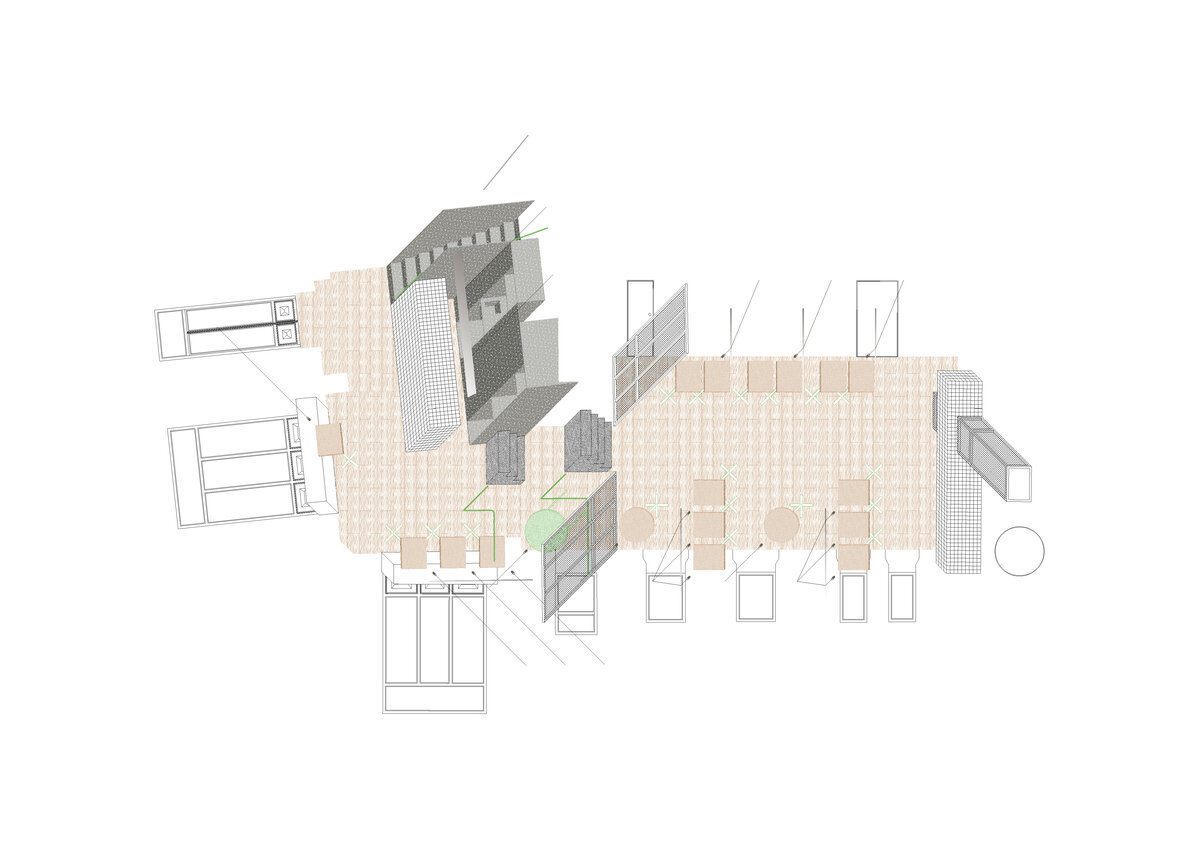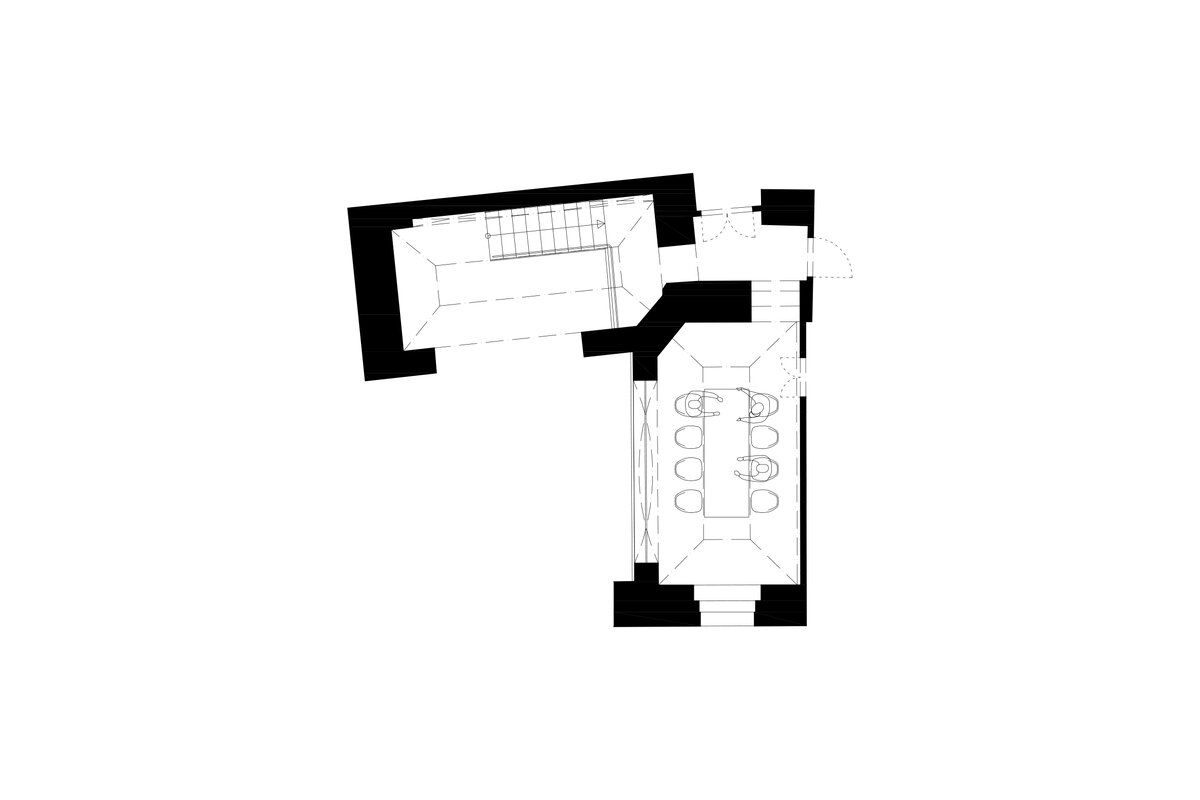 | | |
| --- | --- |
| Author | GRAU / gutgut |
| Studio | |
| Location | PRAHA |
| Investor | Privátny |
| Supplier | Neuvedený |
| Date of project approval | March 2021 |
| Fotograf | |
The BO bistro is located on the ground floor of a house in the historical centre of Prague. The original qualities of the space are highlighted and complemented with new, clean details. The space seeks to be unified with light monochrome colours with subtle accents, thanks to which the interior is brightened. Seemingly a 'rigid' interior makes the aesthetics of colourful Asian dishes stand out.

The space that was divided into several height levels is now unified and supplemented with solitary elements. At the entrance to the main dining space is a dominant box made of grey MDF board that creates a backdrop for the white tiled bar counter. This box not only covers the unevenness of the space but also embodies a staircase leading to the more private part of the restaurant and kitchen. The whole composition is complemented by a distinctive lamp above the bar made of galvanized sheet metal.

The unifying element in the interior is a repeating frame construction made of white expanded metal mesh. This structure gives the space a subtle character of intimacy but still leaves it transparent. The green lightweight steel railings add adequate details to the space.
The original food elevator was preserved in the lower part of the bistro which was uniformly wrapped in white expanded metal mesh. The lift is supplemented by a secondary counter lined with white tiles. The walls and vaulted ceilings have been unified with a new plaster in a light contextual colour, which gives the space a fine texture and brightens it up. The black toilets create a contrast to the light interior. The inserted furniture is uncomplicated, the simple tables are made of beech plywood with green metal legs complemented by simple beech chairs. Interior lighting plays a major role in the overall design. The spotlights directed at the tables are connected by a strip and thus create a spatial structure. The interior lighting offers two neons which form critical elements of space - line and circle. Different sets of lighting become an important element that enhances the atmosphere of the restaurant and thus suggests a perfect dining experience.
Green building
Environmental certification
| | |
| --- | --- |
| Type and level of certificate | - |
Water management
| | |
| --- | --- |
| Is rainwater used for irrigation? | |
| Is rainwater used for other purposes, e.g. toilet flushing ? | |
| Does the building have a green roof / facade ? | |
| Is reclaimed waste water used, e.g. from showers and sinks ? | |
The quality of the indoor environment
| | |
| --- | --- |
| Is clean air supply automated ? | |
| Is comfortable temperature during summer and winter automated? | |
| Is natural lighting guaranteed in all living areas? | |
| Is artificial lighting automated? | |
| Is acoustic comfort, specifically reverberation time, guaranteed? | |
| Does the layout solution include zoning and ergonomics elements? | |
Principles of circular economics
| | |
| --- | --- |
| Does the project use recycled materials? | |
| Does the project use recyclable materials? | |
| Are materials with a documented Environmental Product Declaration (EPD) promoted in the project? | |
| Are other sustainability certifications used for materials and elements? | |
Energy efficiency
| | |
| --- | --- |
| Energy performance class of the building according to the Energy Performance Certificate of the building | |
| Is efficient energy management (measurement and regular analysis of consumption data) considered? | |
| Are renewable sources of energy used, e.g. solar system, photovoltaics? | |
Interconnection with surroundings
| | |
| --- | --- |
| Does the project enable the easy use of public transport? | |
| Does the project support the use of alternative modes of transport, e.g cycling, walking etc. ? | |
| Is there access to recreational natural areas, e.g. parks, in the immediate vicinity of the building? | |