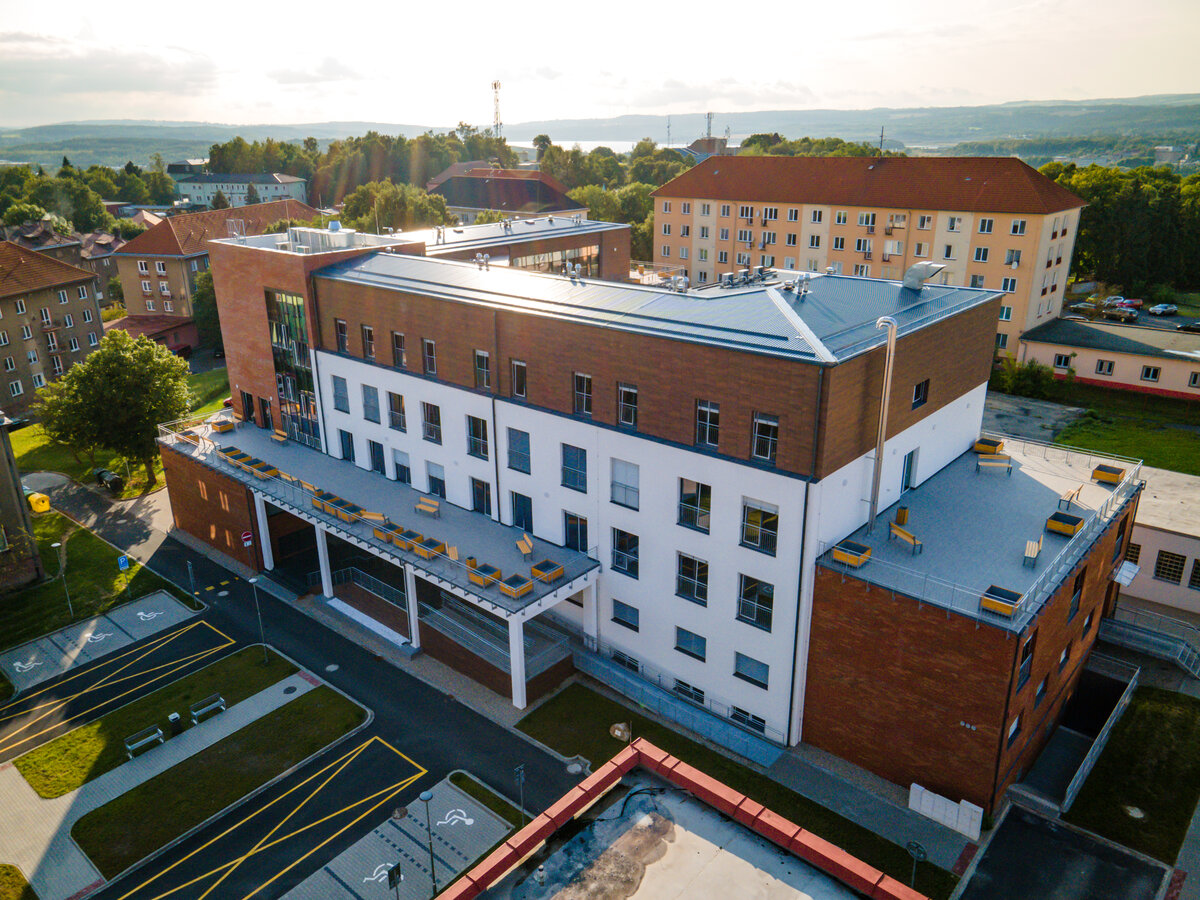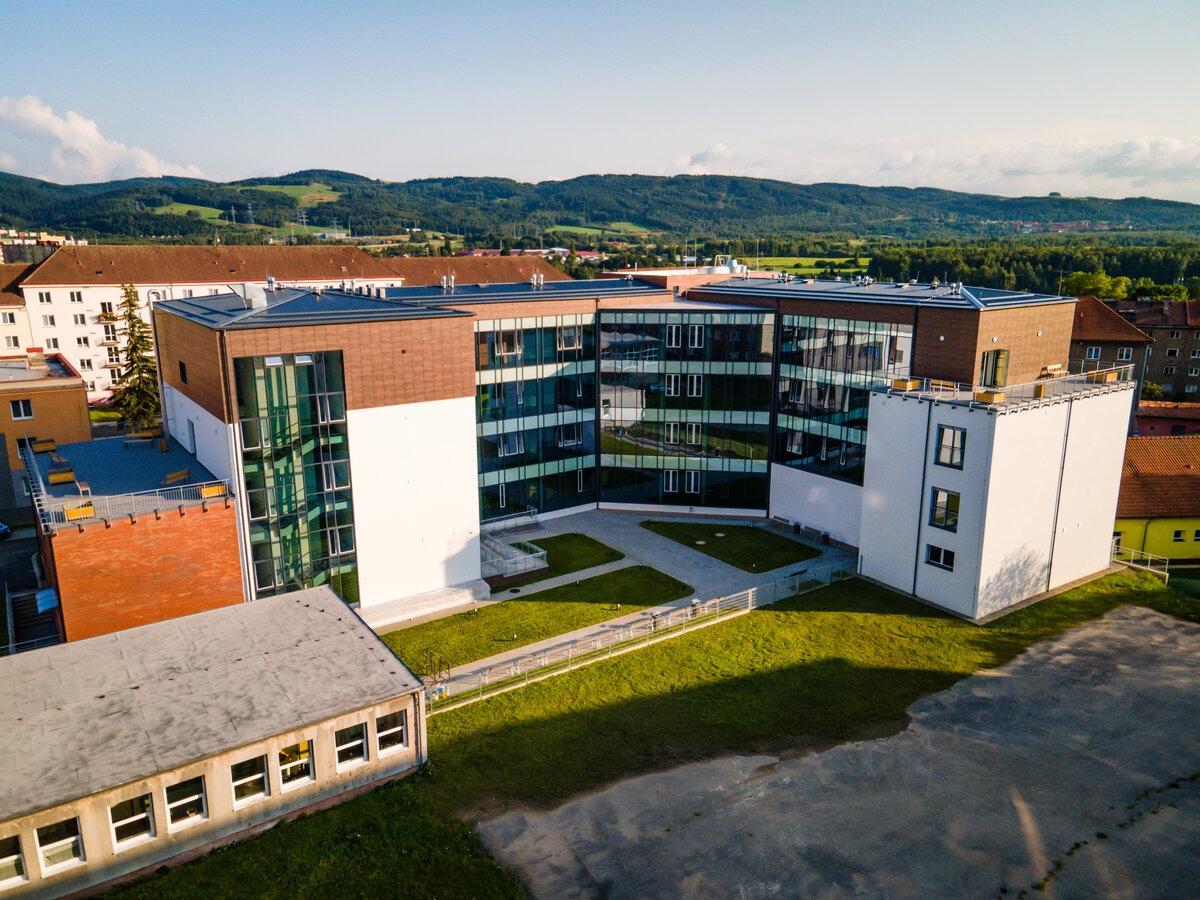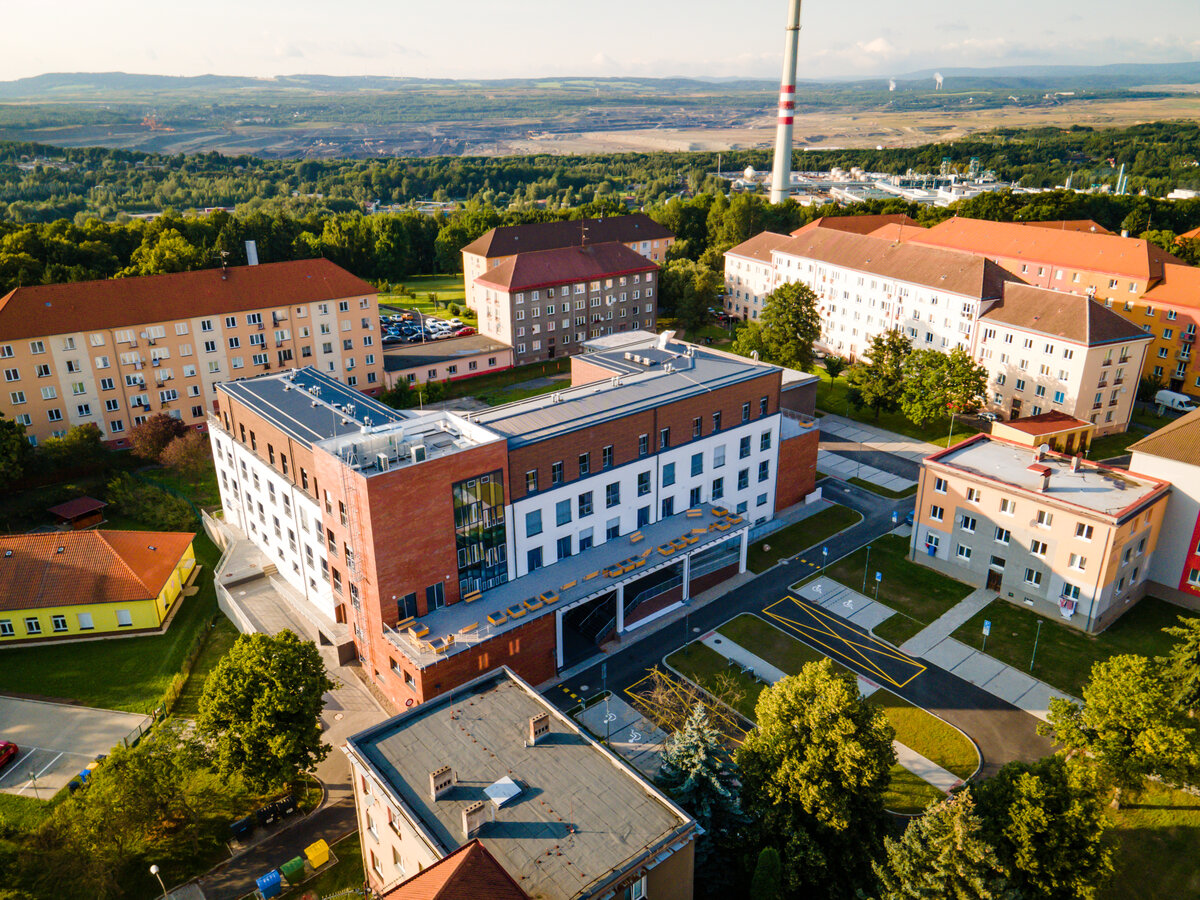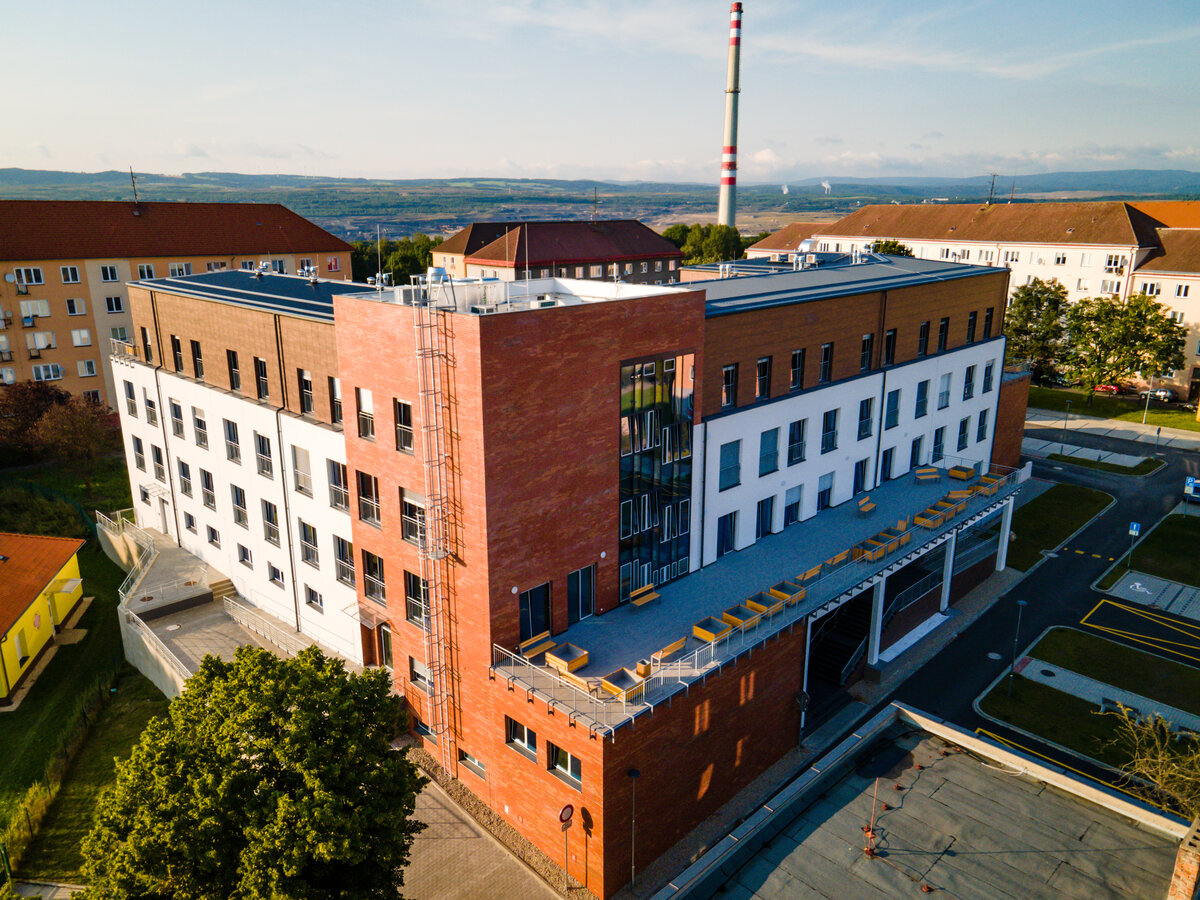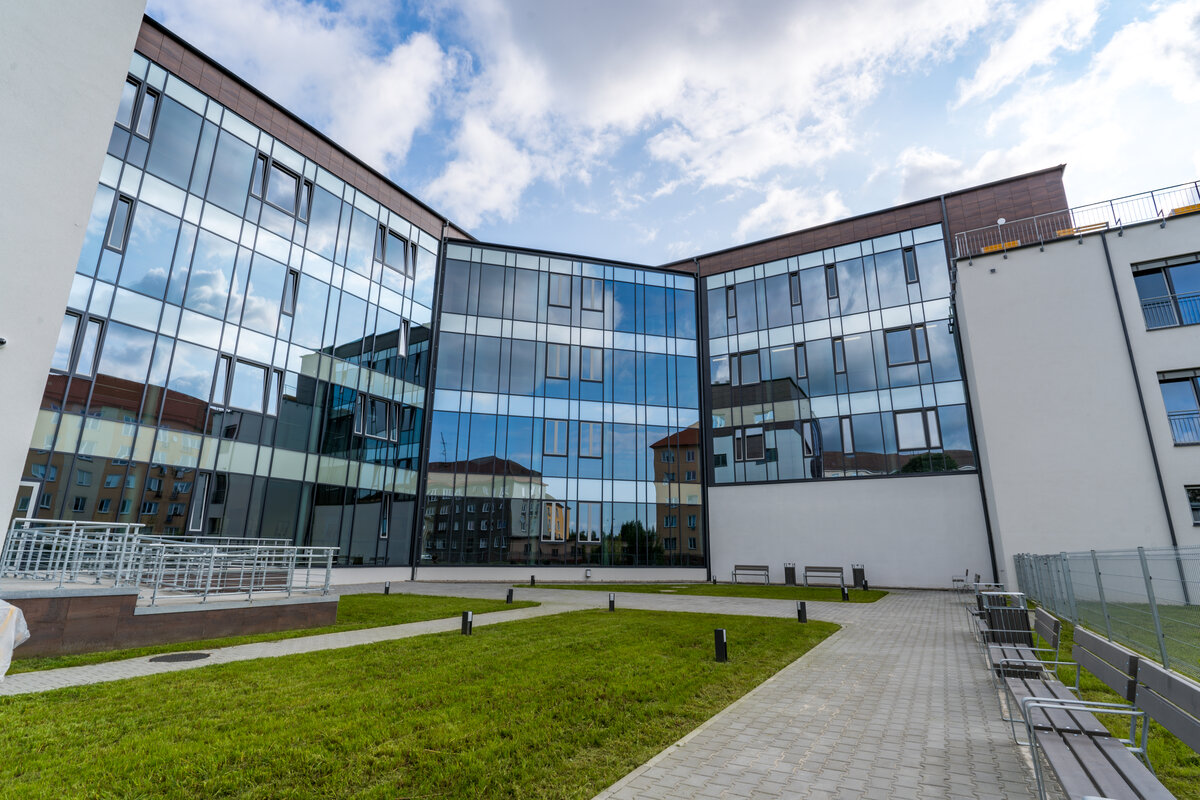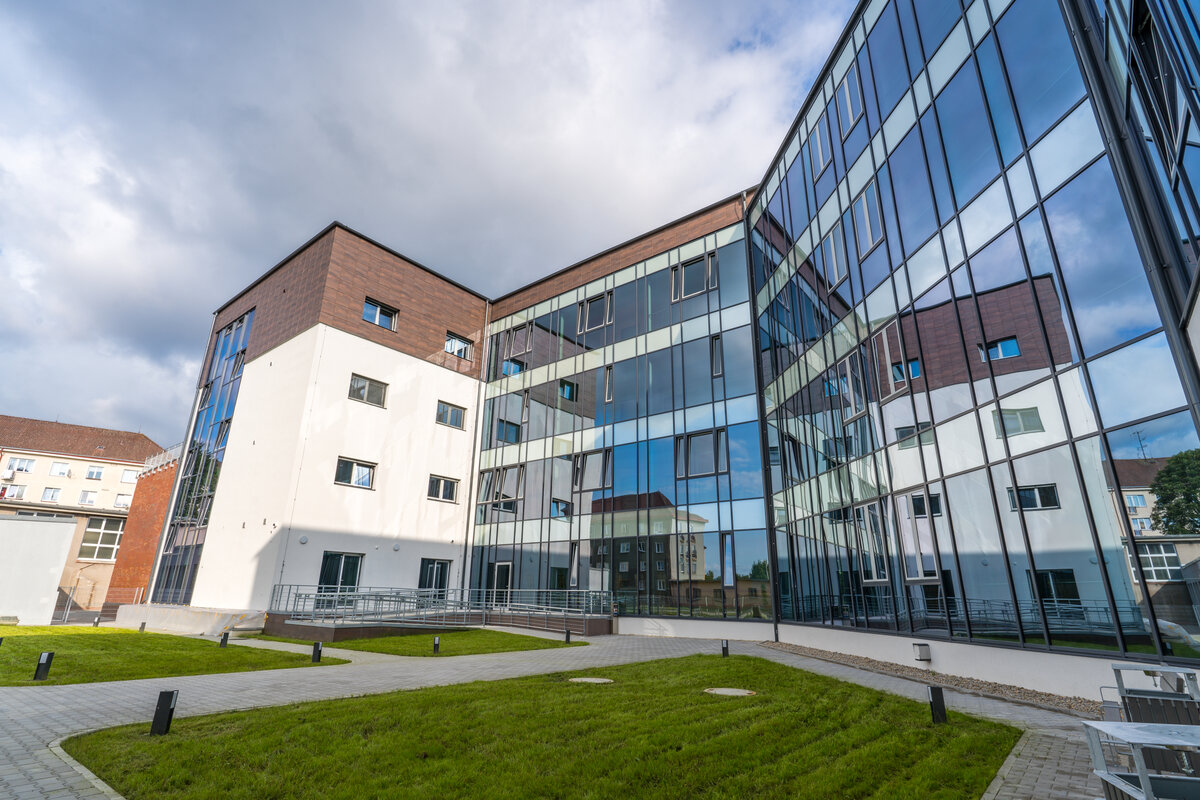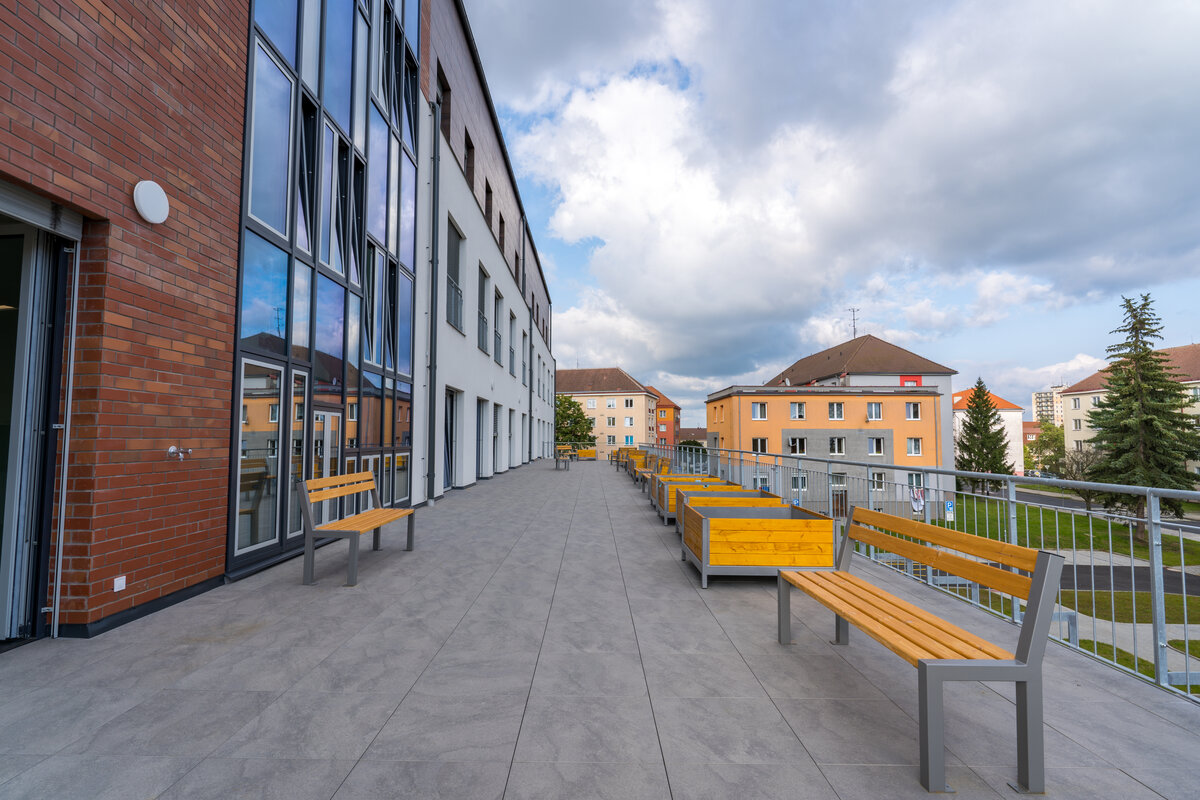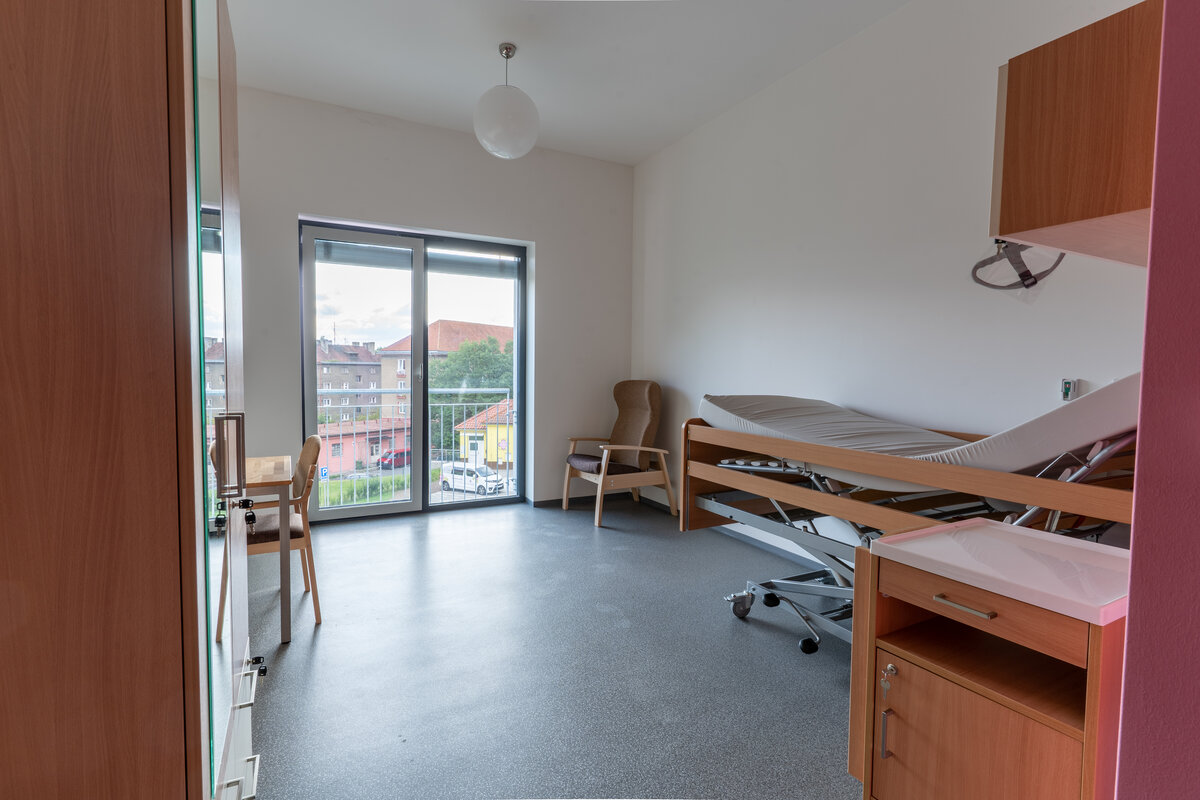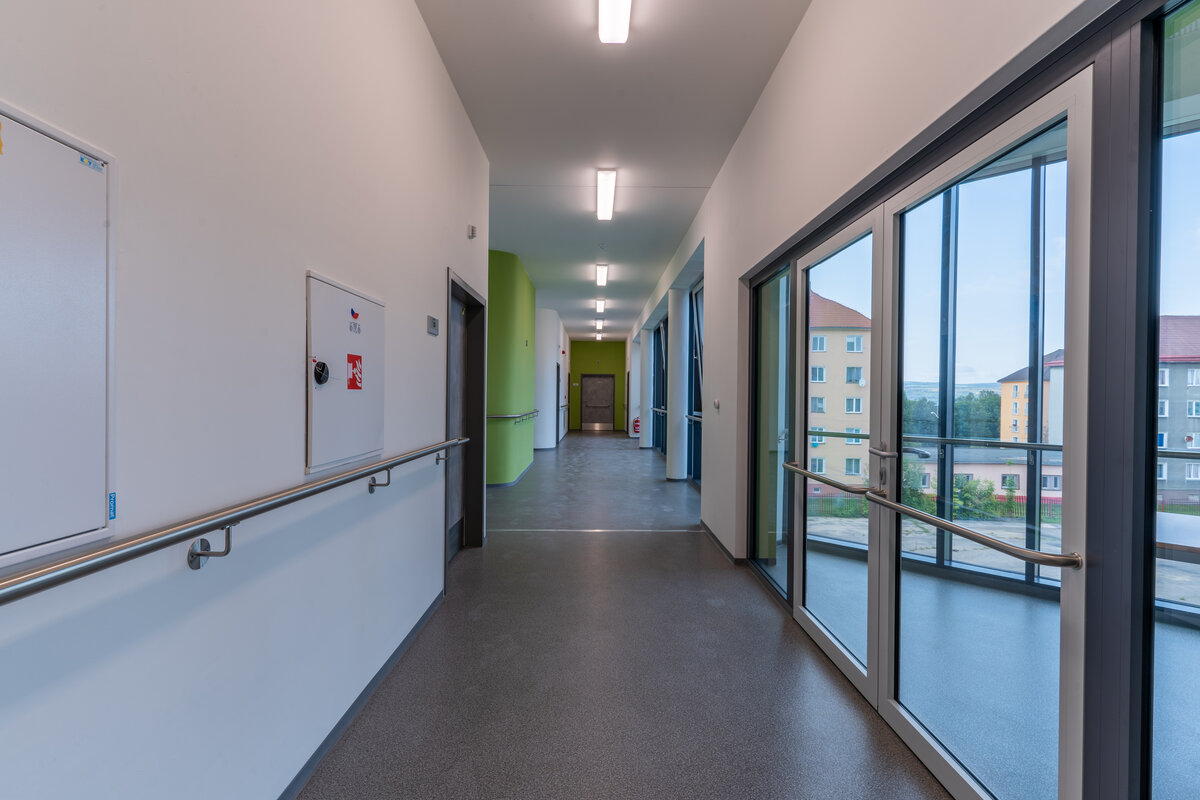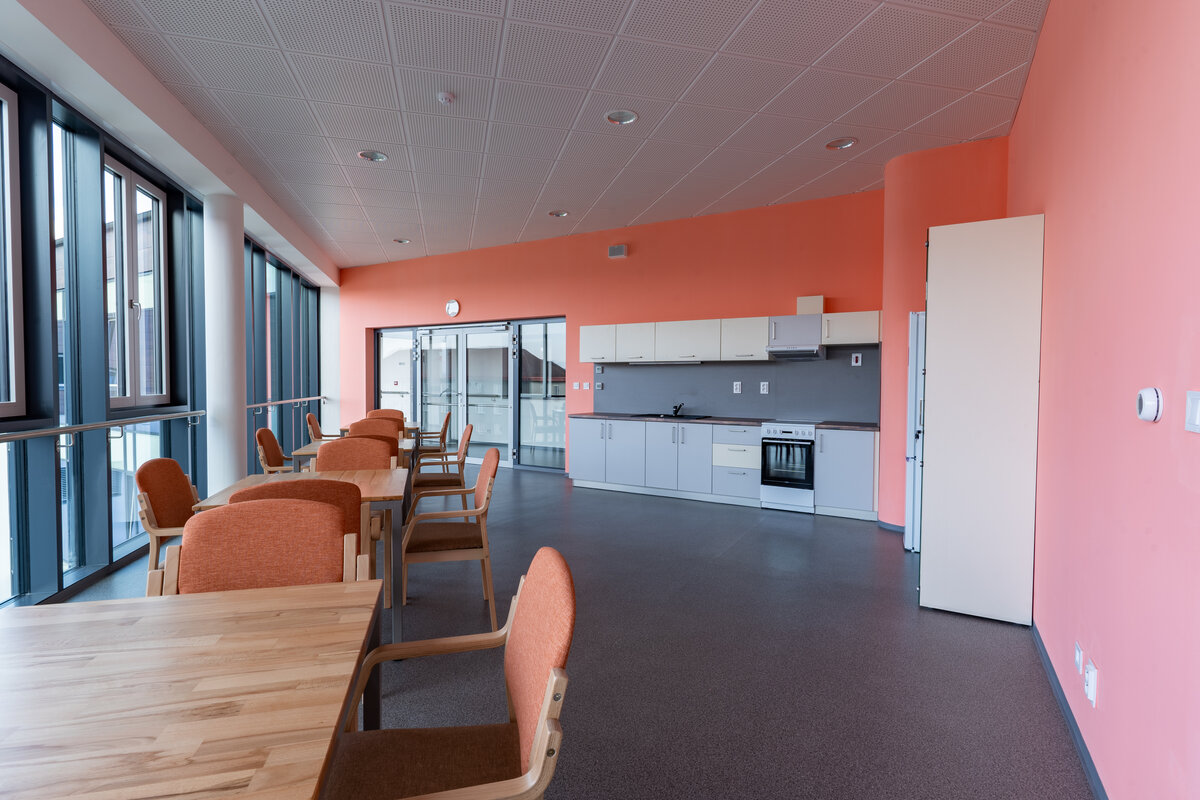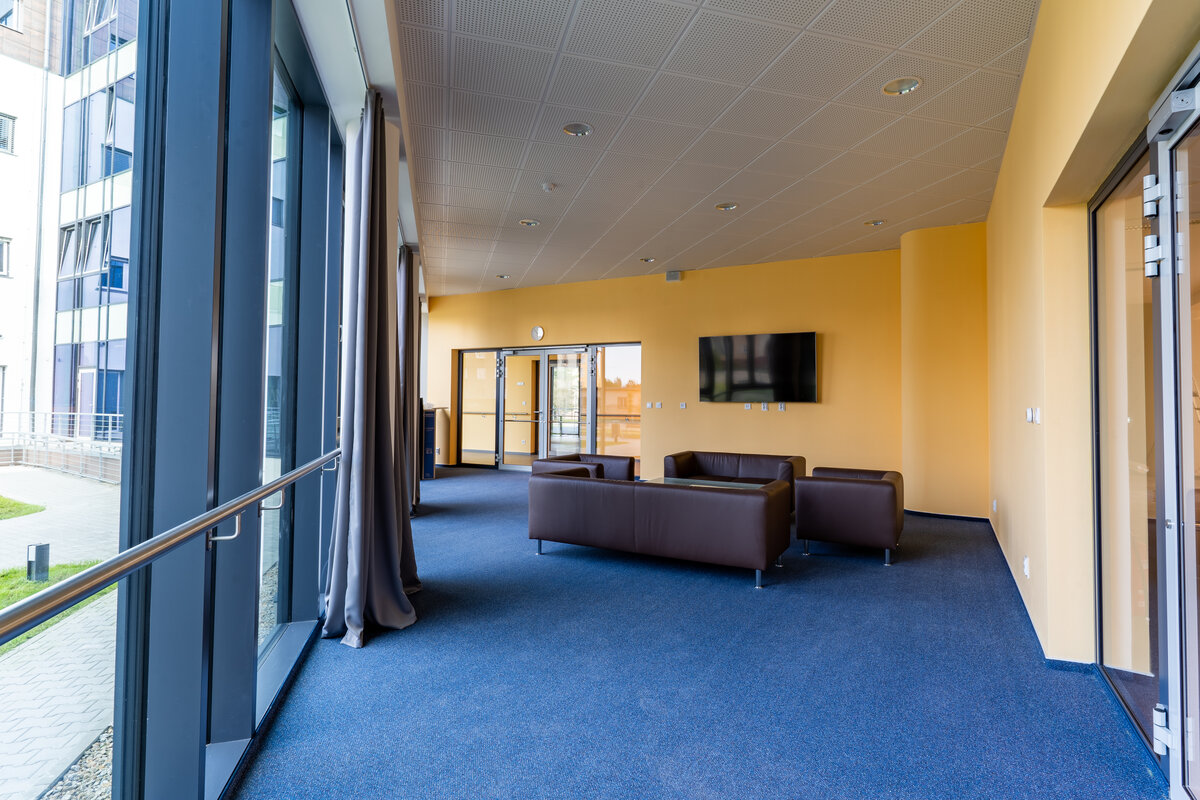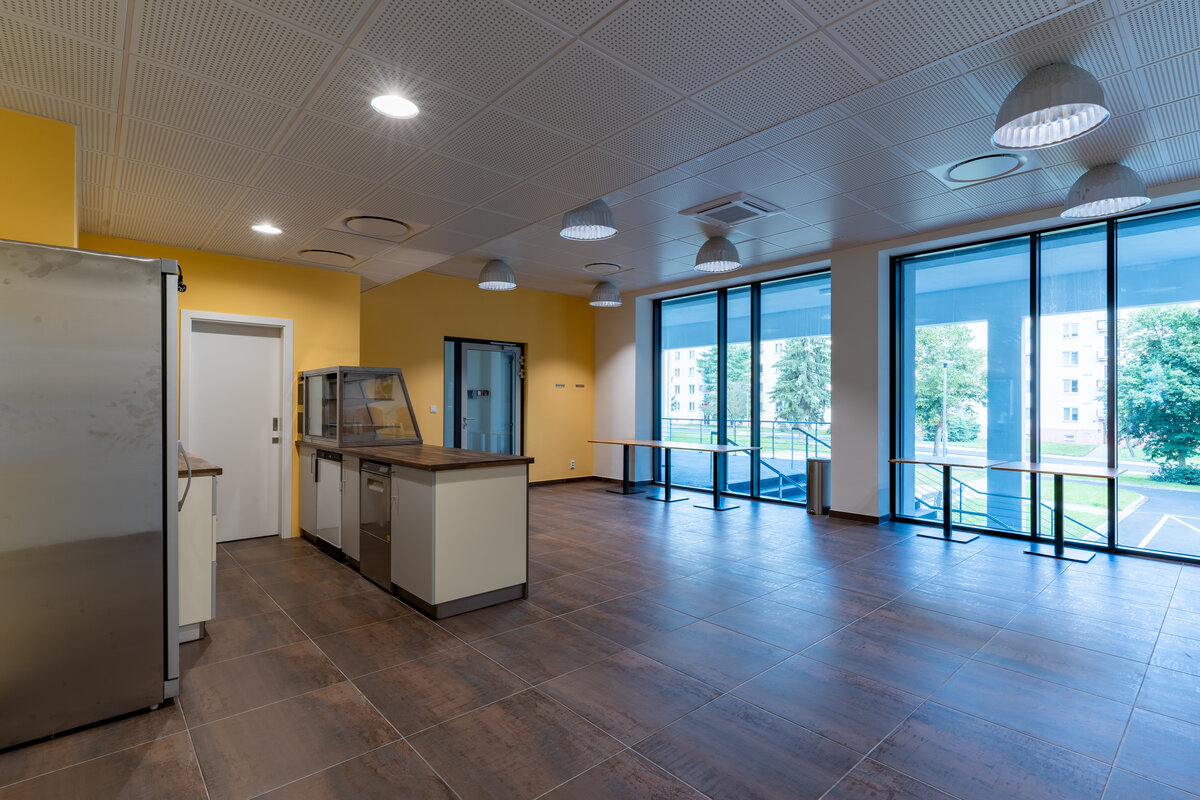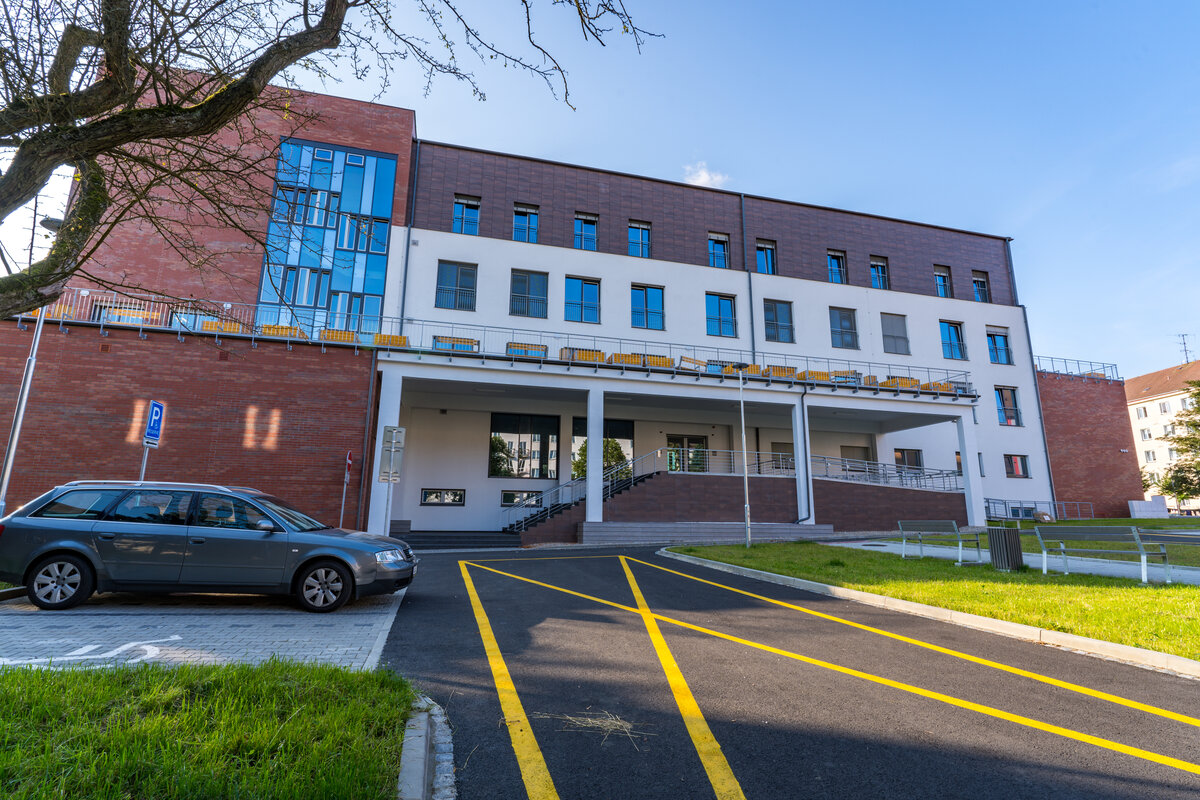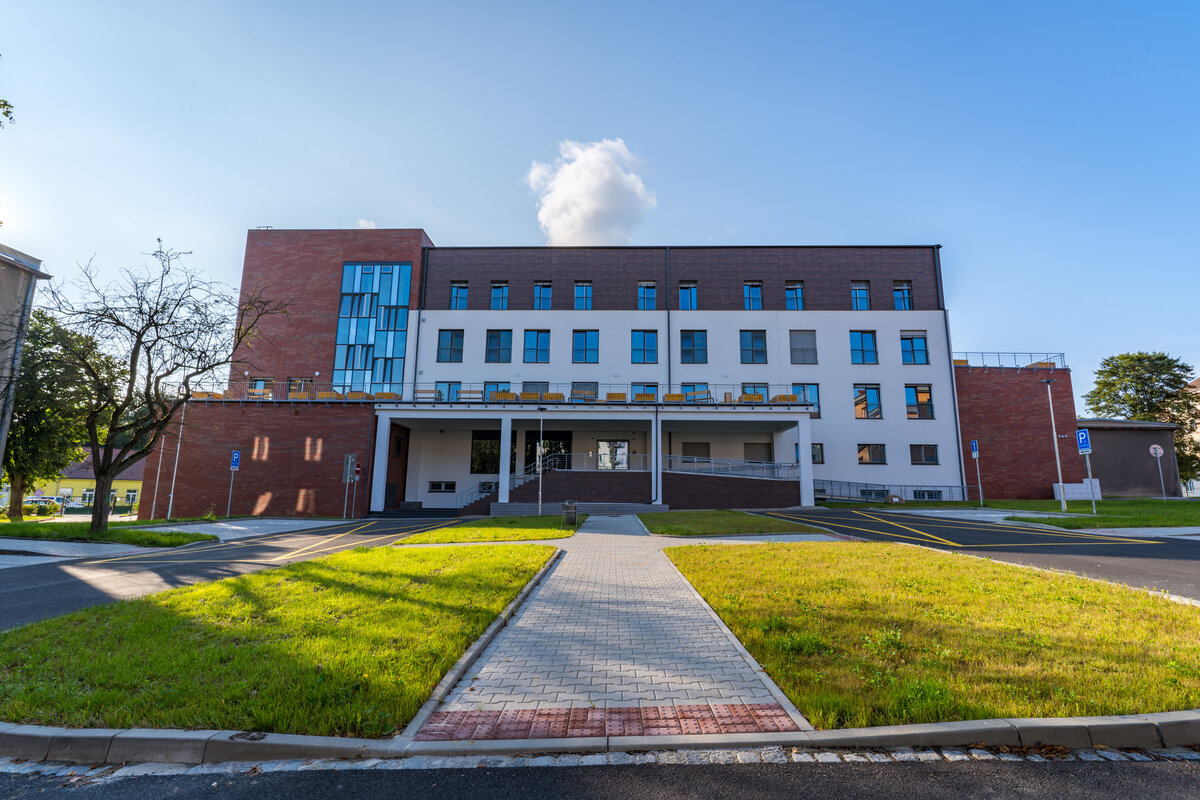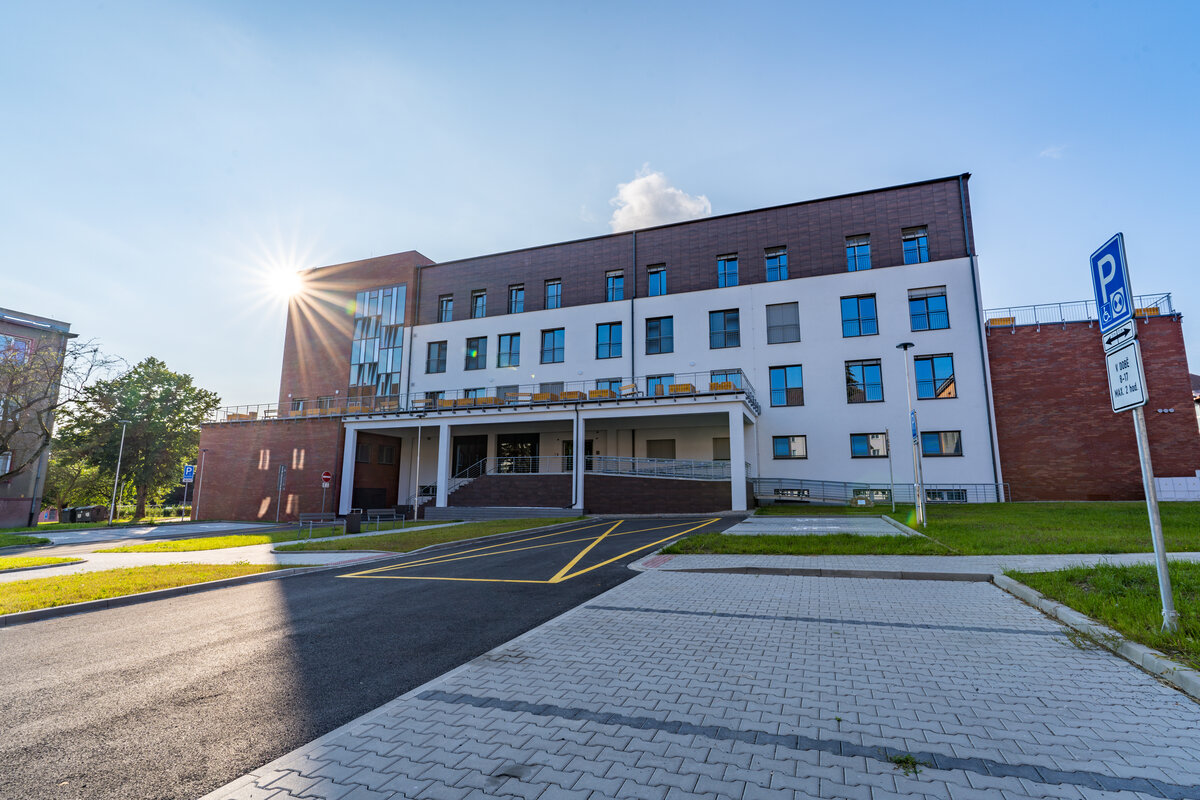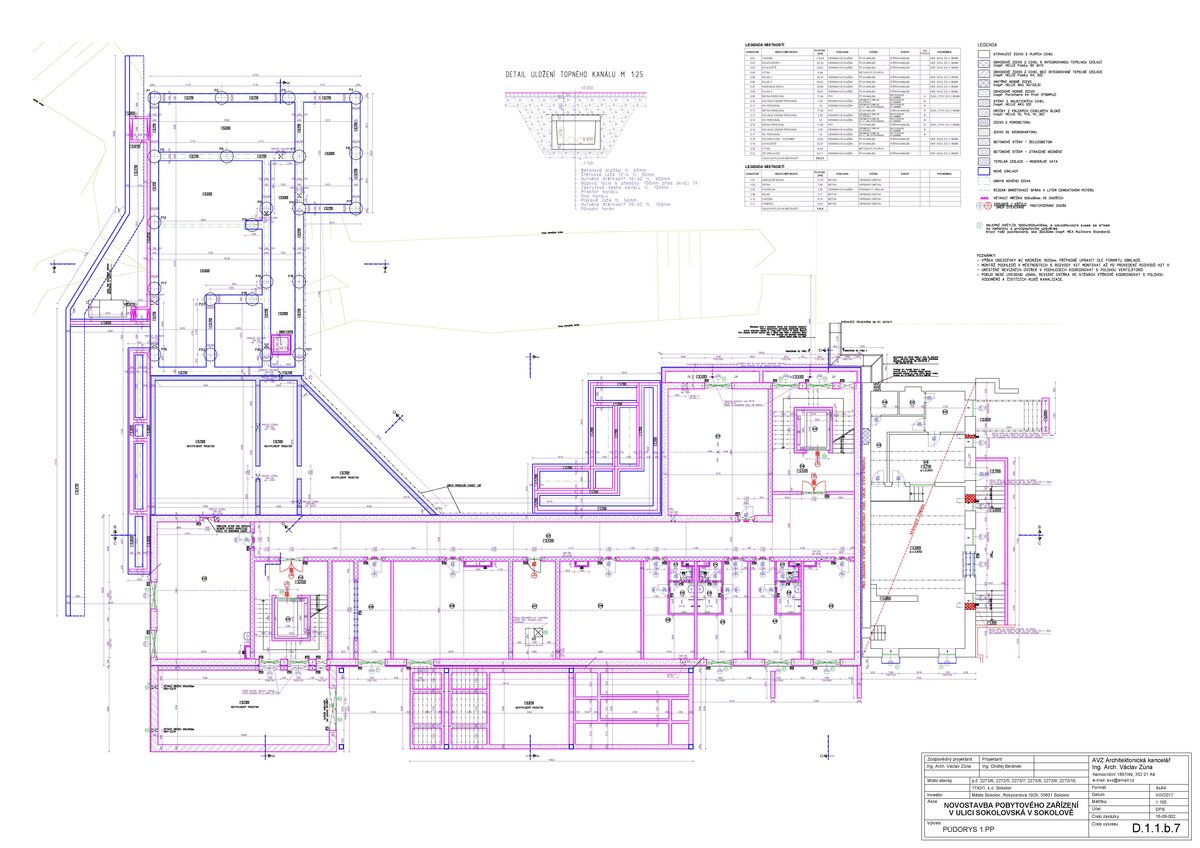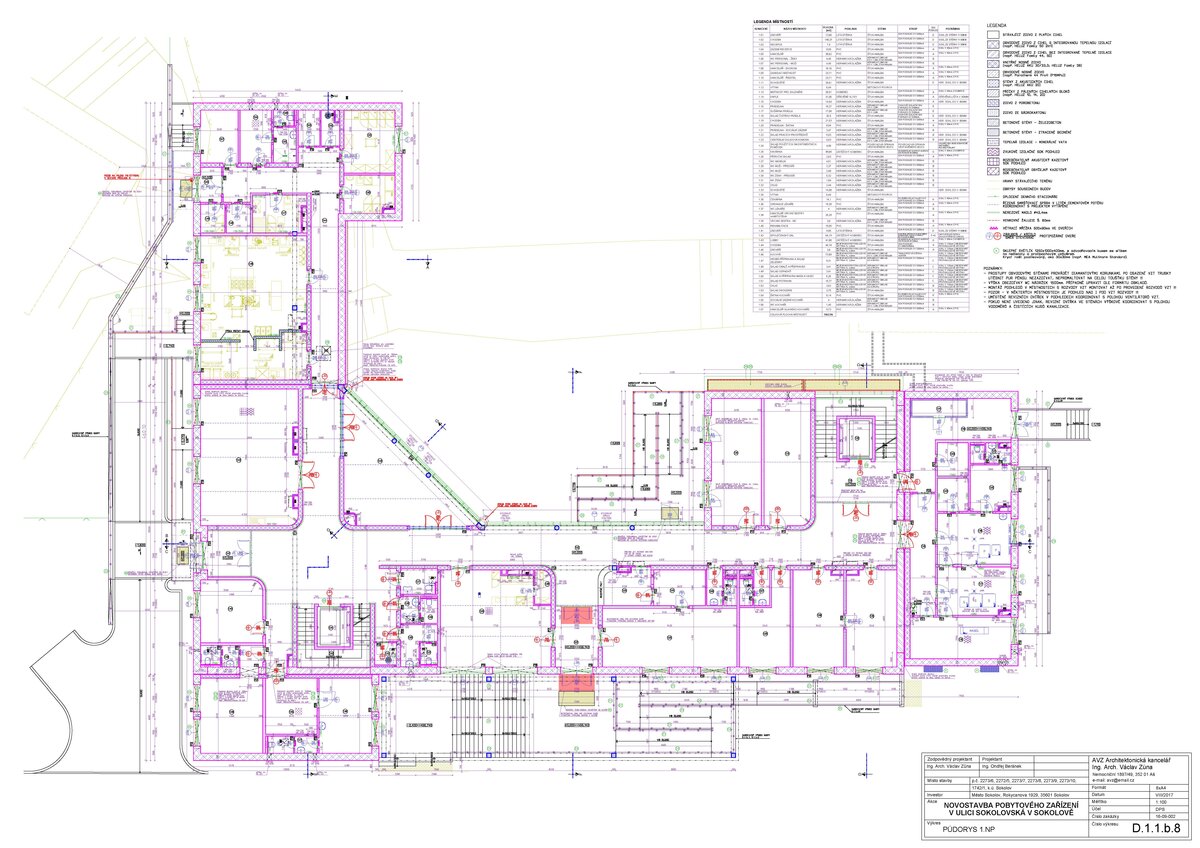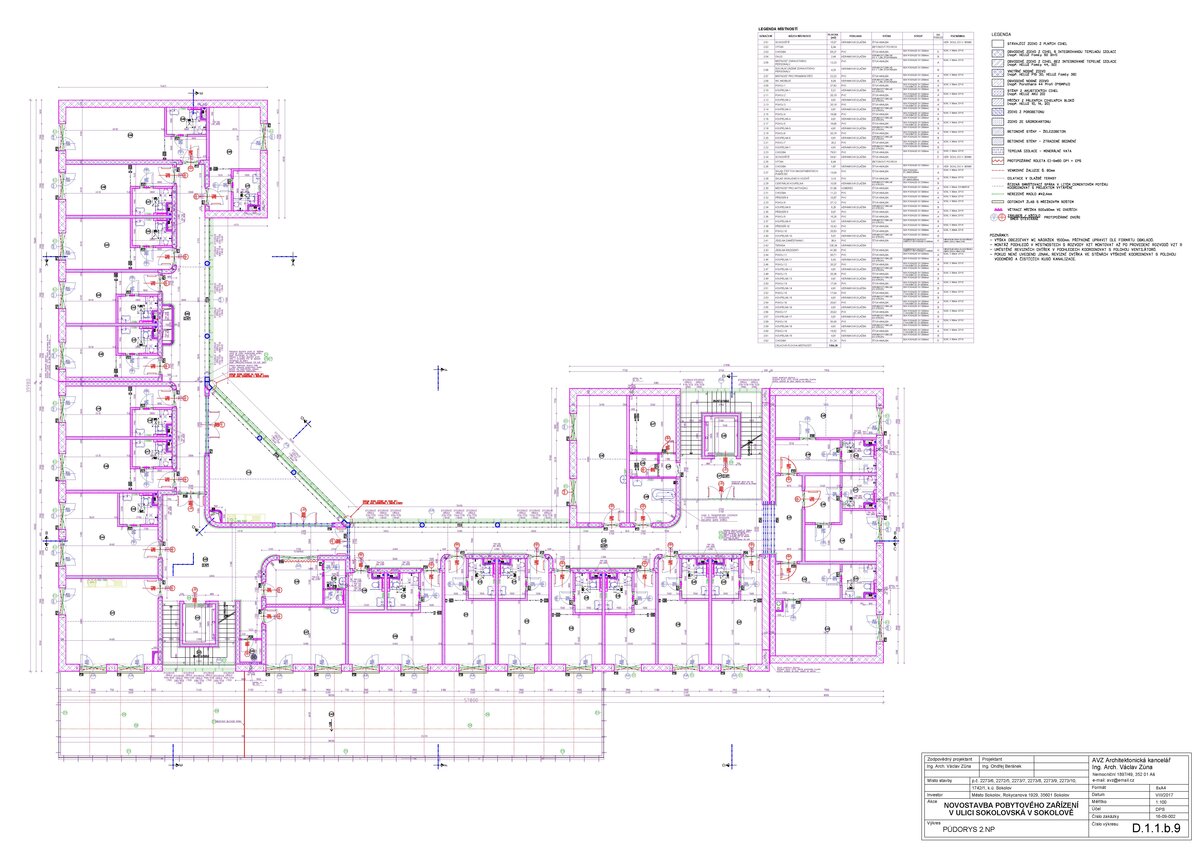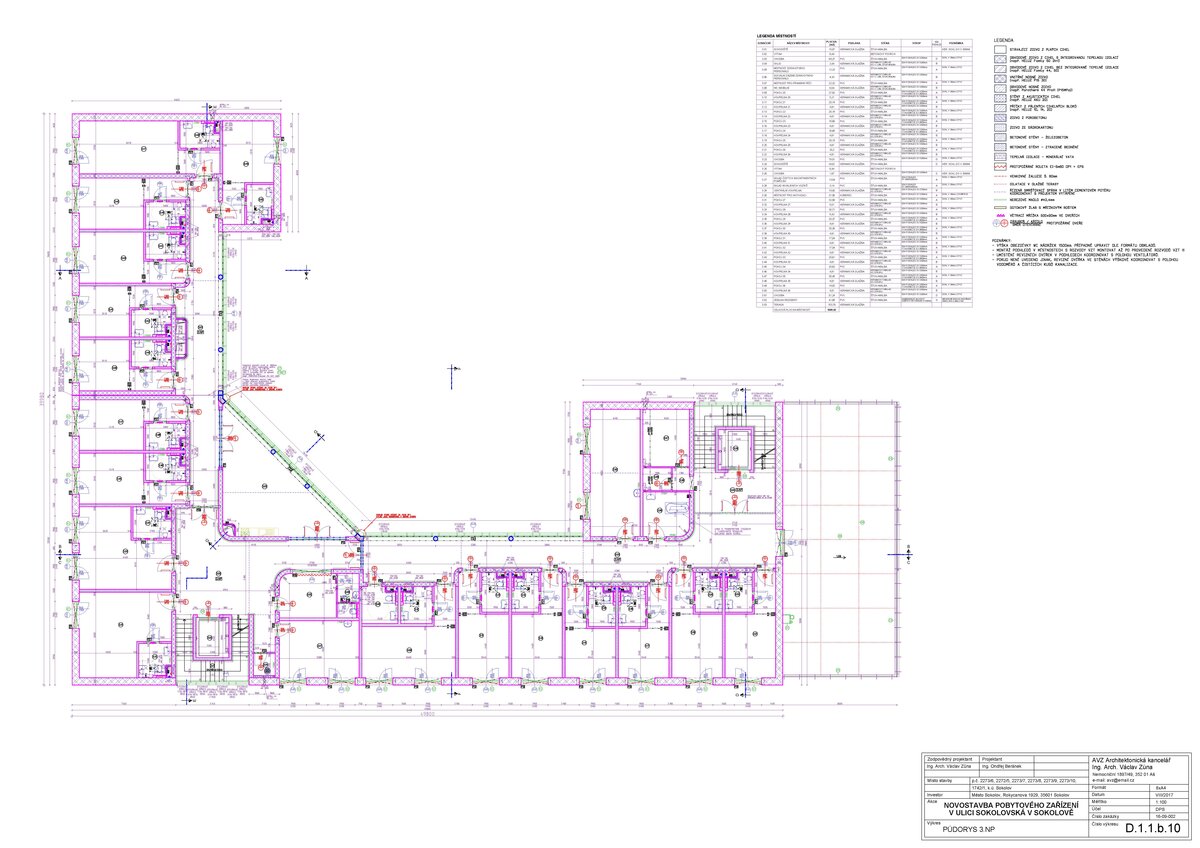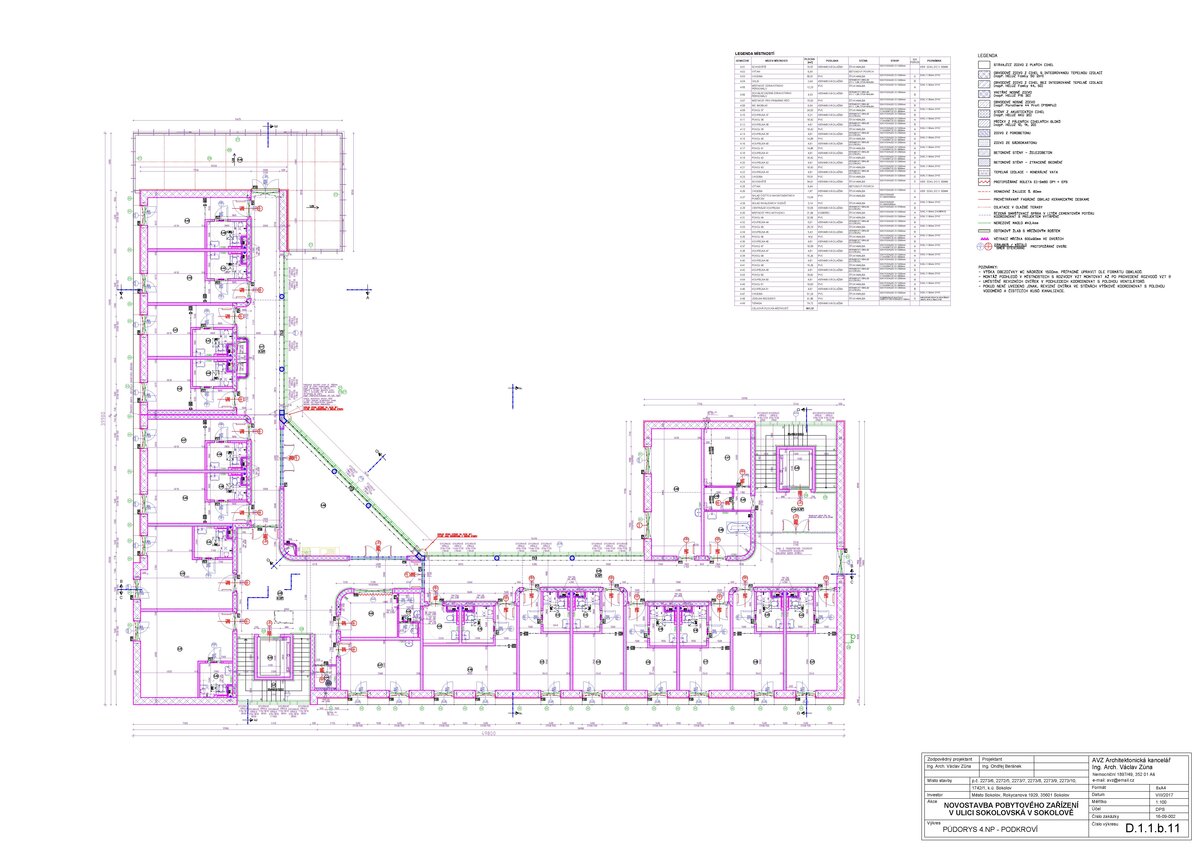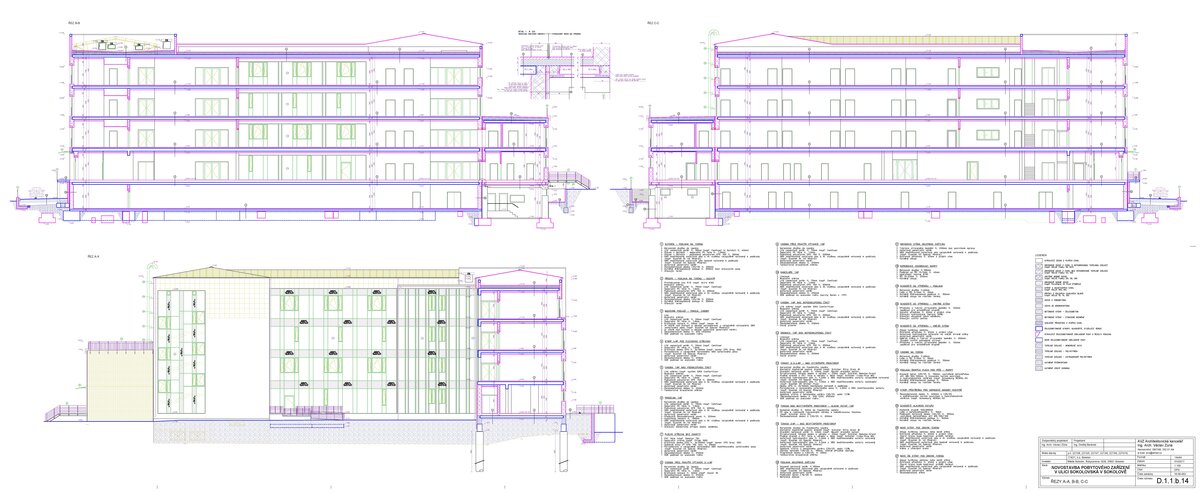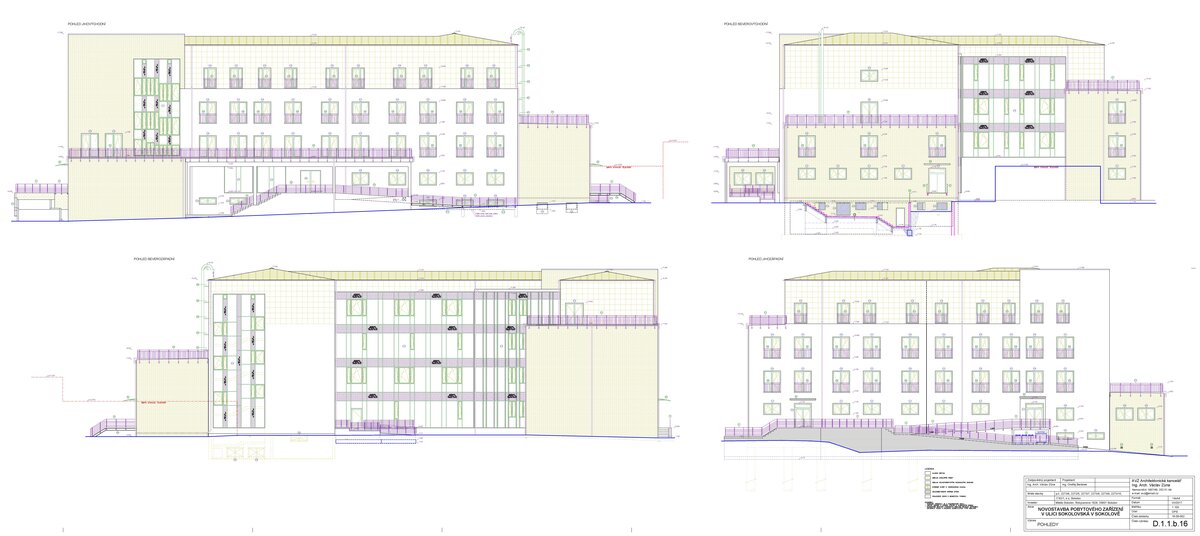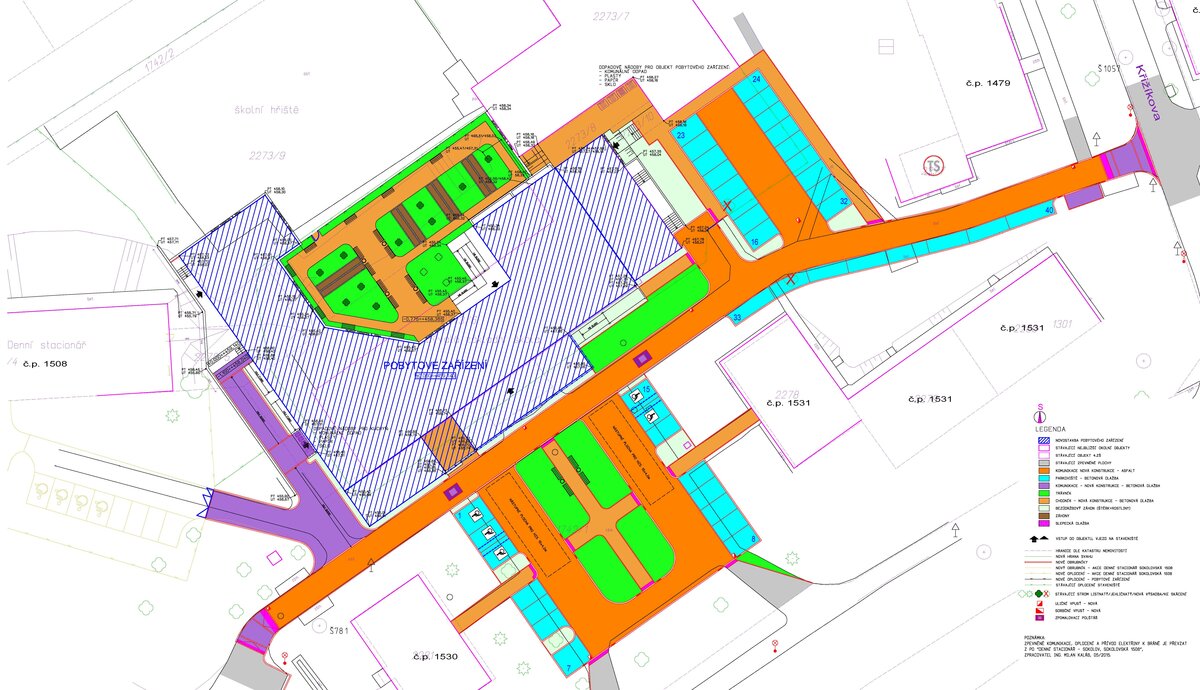 | | |
| --- | --- |
| Author | Václav Zůna, Ondřej Beránek, Petr Hradil / Archeb |
| Studio | |
| Location | Sokolov |
| Investor | Město Sokolov |
| Supplier | Algon a.s. |
| Date of project approval | April 2021 |
| Fotograf | |
With its mass and proportions, the building complements the composition of the housing estate created in the 1950s and 1960s. The composition of the "settlement" at the time of its creation, in its center, counted on the object of "higher" (central) significance. In the past, this function was held by the primary school building, which was demolished at the turn of 2016 and 2017 due to long-term unused capacities.

The residential facility is divided into two wings perpendicular to each other, which are supplemented by a third wing - above the exchanger. Each of the wings is designed in a similar way - it is a dispositional double wing, where a central corridor is located in the courtyard, which manages the rooms or operations (1st floor). The corridor is connected to a private garden through a modular glass facade. Within the building there are 2 central staircases along with elevators, which allow barrier-free access to the entire building. At the intersection of the wings, the building is extended by a "connecting triangle", which serves as a central space within the entire building. The wing situated in the public space has a basement (similar to the original school). Within the 1st floor, the operation of a doctor and rehabilitation, which delimits the main entrance to the building from the front of the building, also serves as a basis for a large residential terrace on the 2nd floor. On the 3rd floor, the residential terrace is located above the original exchanger and in the attic, the terrace is located at the rear of the left wing. Gradual placement of terraces on the individual floors leads to a decrease in the mass of the building upwards. Other entrances to the building are from the left part at the back for the supply and operation of the kitchen, from the left, from the front side entrance to the building for the public, on the right (above the exchanger), for staff and finally in the middle of the building, from behind, from the private garden.
The construction system of the building is a wall, which is supplemented by columns in the place of the modular facade. The ceilings are assumed to be concrete.

From an architectural point of view, the building is divided into three types of materials (surfaces). The first is a classic plaster in white, which symbolizes purity, the second is a brick cladding (or plaster in the color of a brick cladding, which symbolizes durability, and the third is a tile tile that follows the feeling of rusted iron, which symbolizes age and transformation. The front wing of the building is white, delimited on the left and right by a brick wing, and the whole building bears a crown (attic) that is rusty.
Green building
Environmental certification
| | |
| --- | --- |
| Type and level of certificate | - |
Water management
| | |
| --- | --- |
| Is rainwater used for irrigation? | |
| Is rainwater used for other purposes, e.g. toilet flushing ? | |
| Does the building have a green roof / facade ? | |
| Is reclaimed waste water used, e.g. from showers and sinks ? | |
The quality of the indoor environment
| | |
| --- | --- |
| Is clean air supply automated ? | |
| Is comfortable temperature during summer and winter automated? | |
| Is natural lighting guaranteed in all living areas? | |
| Is artificial lighting automated? | |
| Is acoustic comfort, specifically reverberation time, guaranteed? | |
| Does the layout solution include zoning and ergonomics elements? | |
Principles of circular economics
| | |
| --- | --- |
| Does the project use recycled materials? | |
| Does the project use recyclable materials? | |
| Are materials with a documented Environmental Product Declaration (EPD) promoted in the project? | |
| Are other sustainability certifications used for materials and elements? | |
Energy efficiency
| | |
| --- | --- |
| Energy performance class of the building according to the Energy Performance Certificate of the building | B |
| Is efficient energy management (measurement and regular analysis of consumption data) considered? | |
| Are renewable sources of energy used, e.g. solar system, photovoltaics? | |
Interconnection with surroundings
| | |
| --- | --- |
| Does the project enable the easy use of public transport? | |
| Does the project support the use of alternative modes of transport, e.g cycling, walking etc. ? | |
| Is there access to recreational natural areas, e.g. parks, in the immediate vicinity of the building? | |