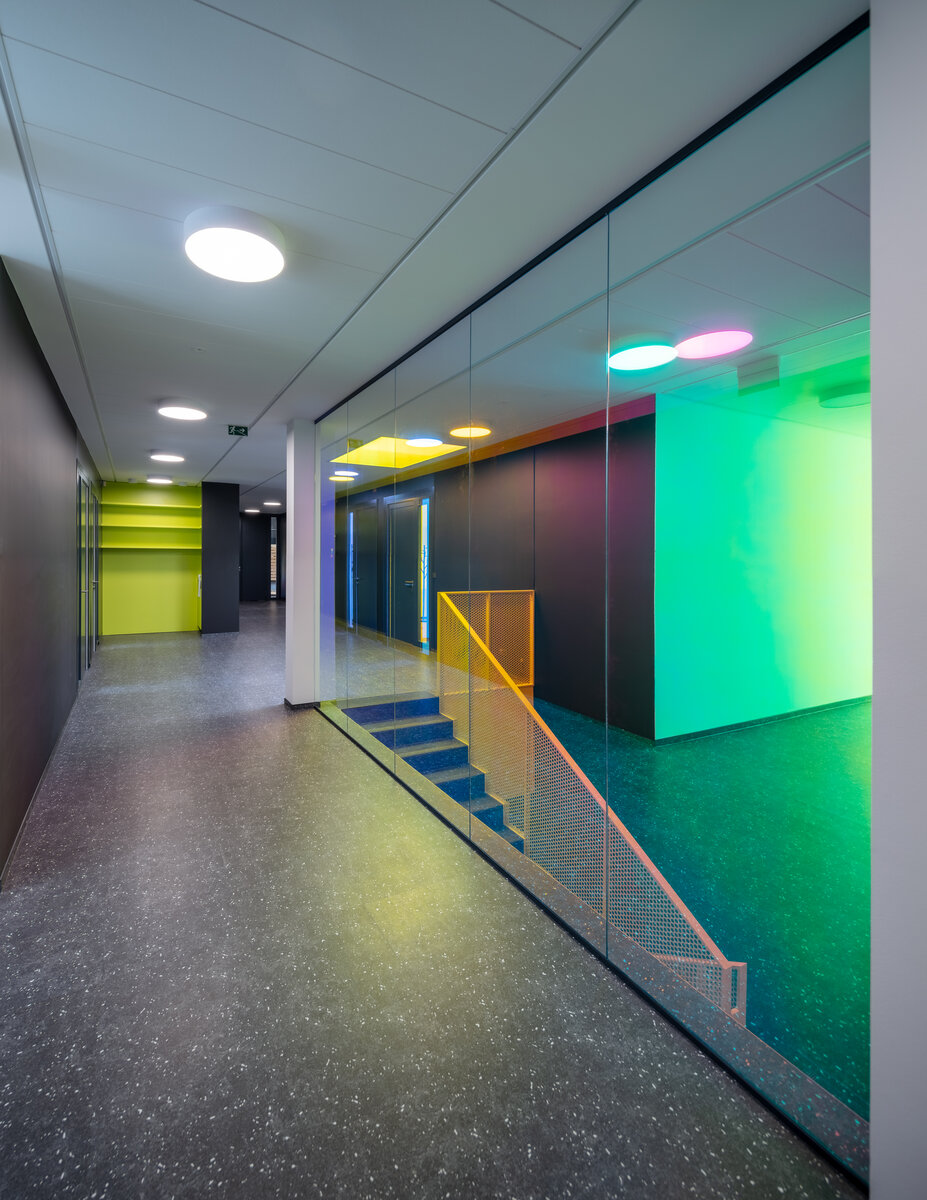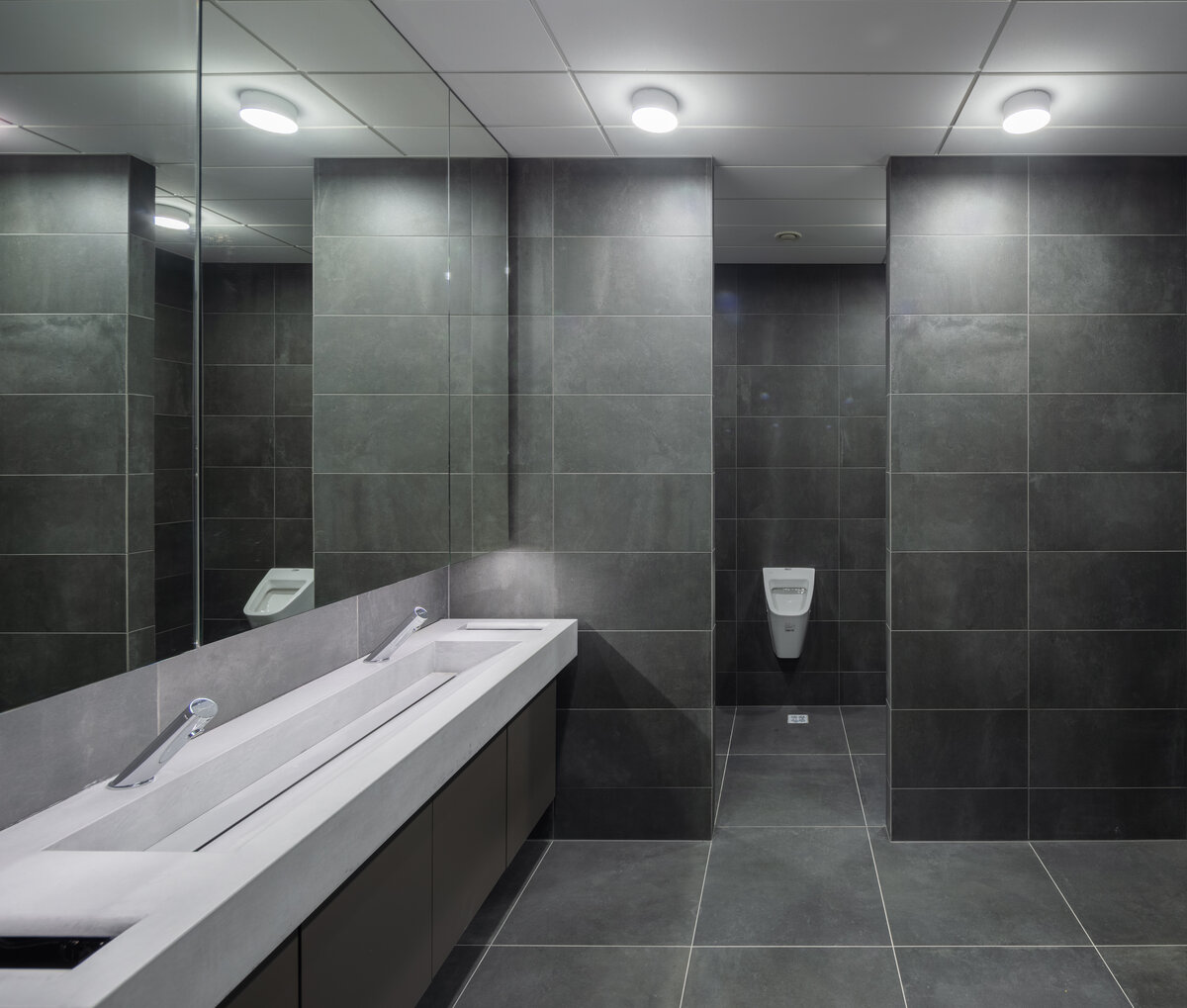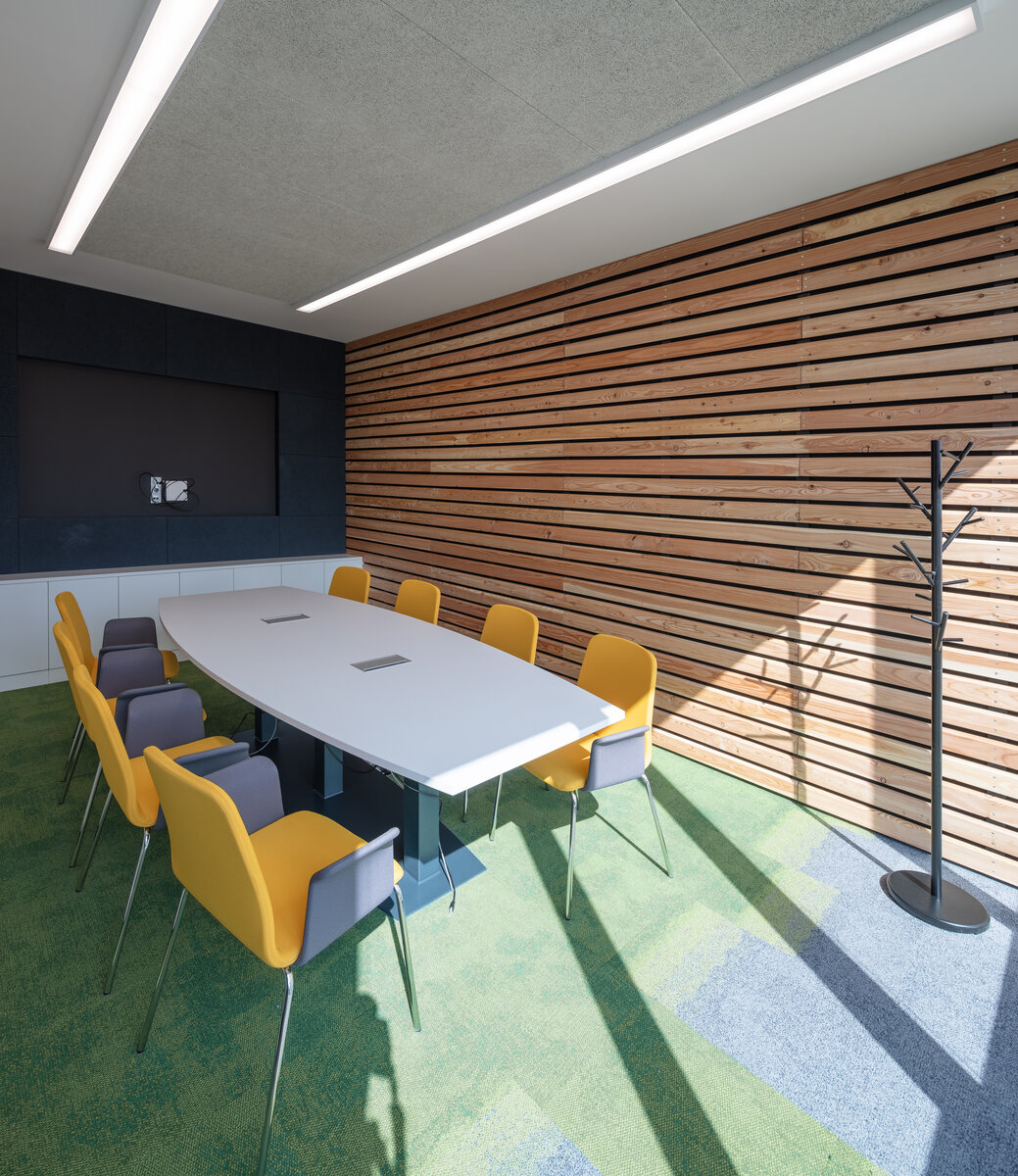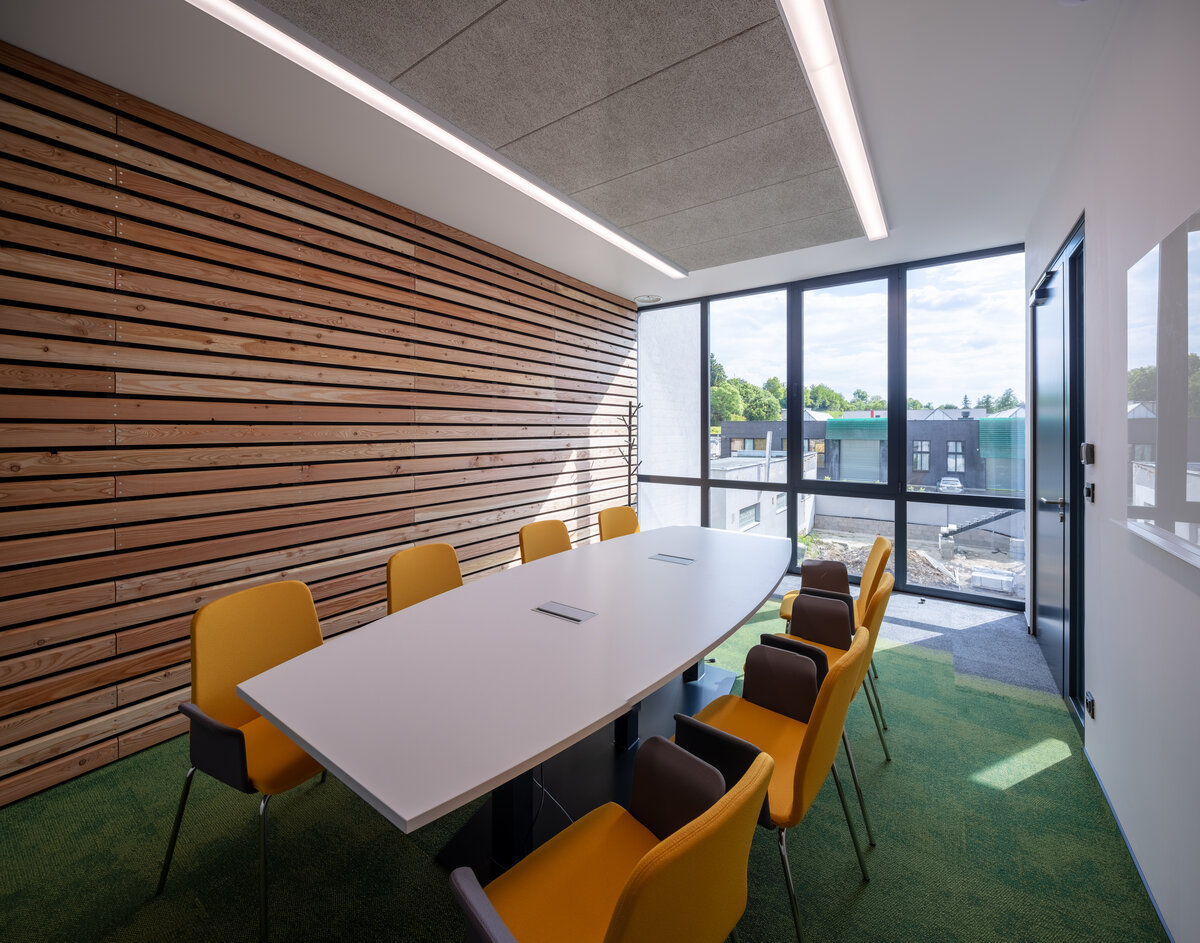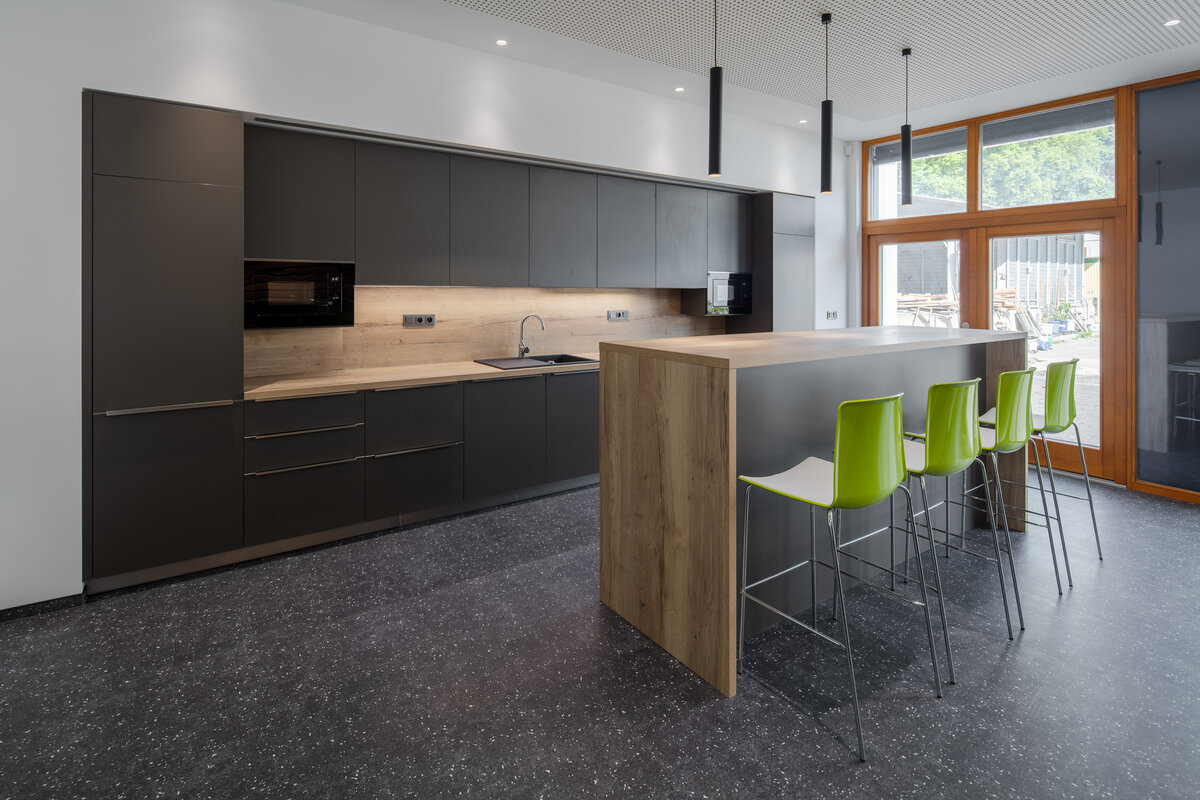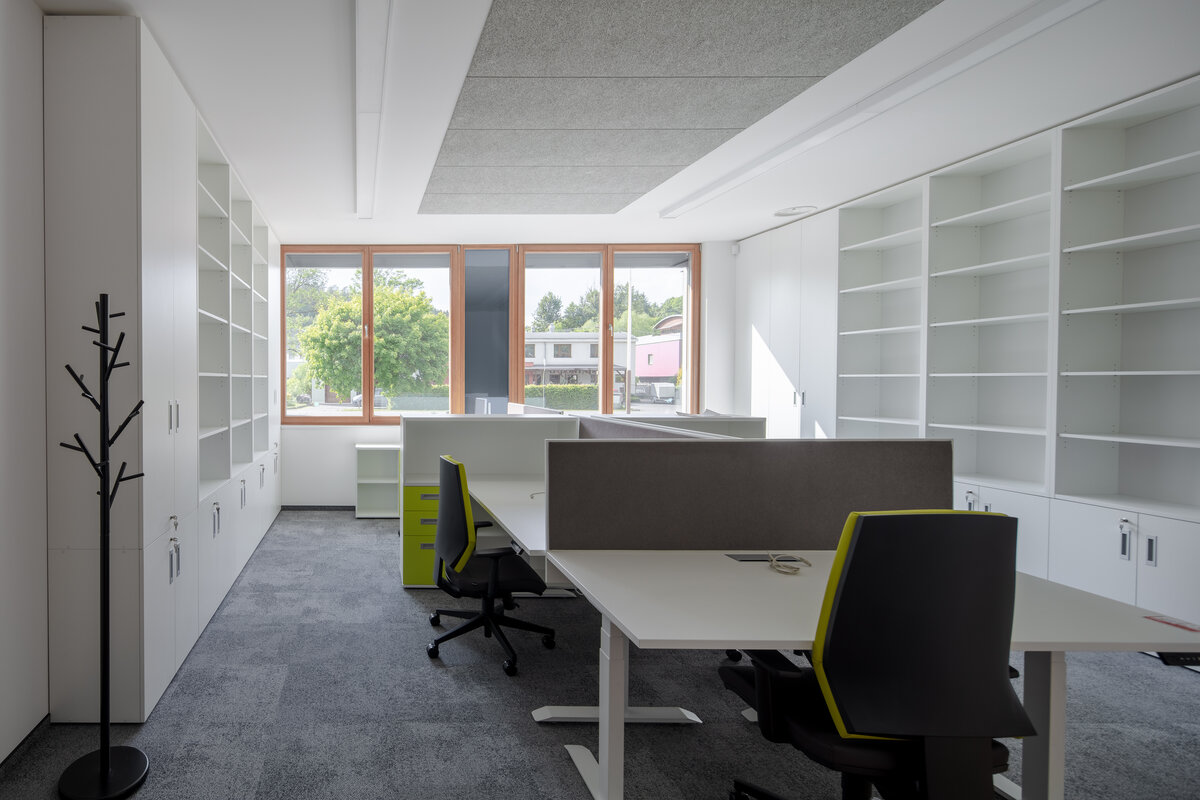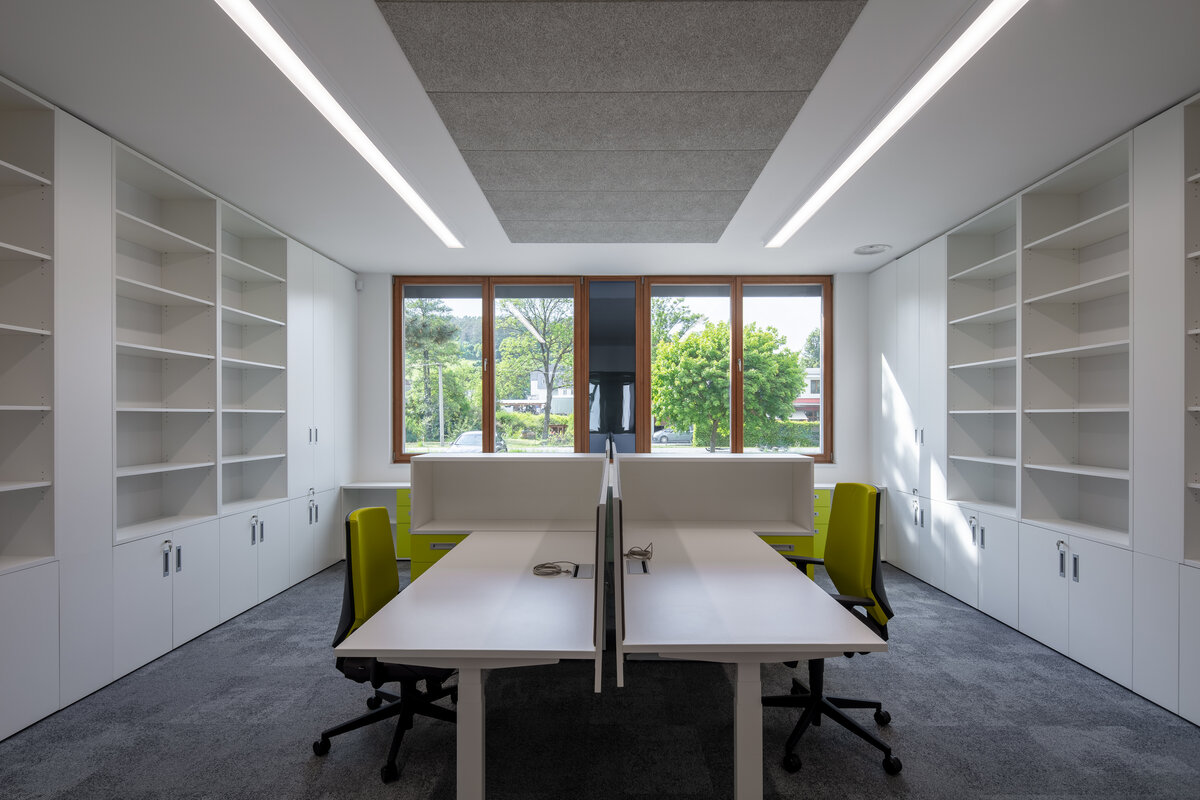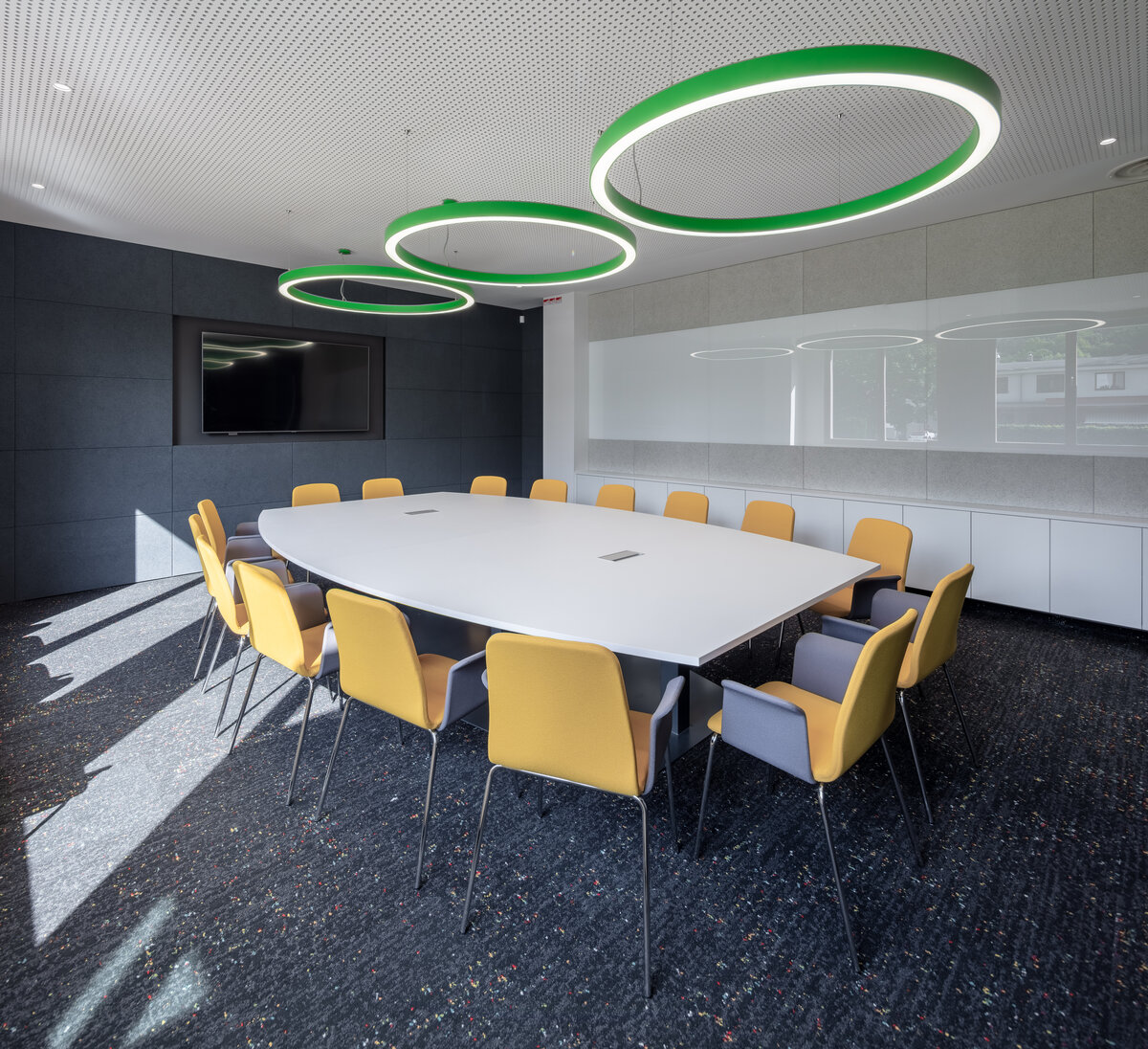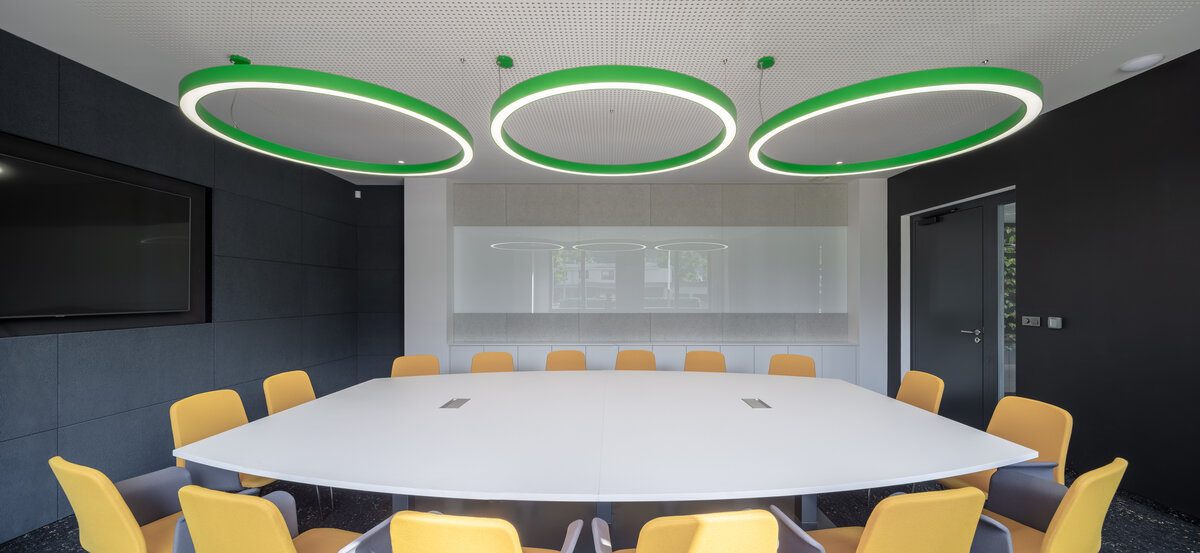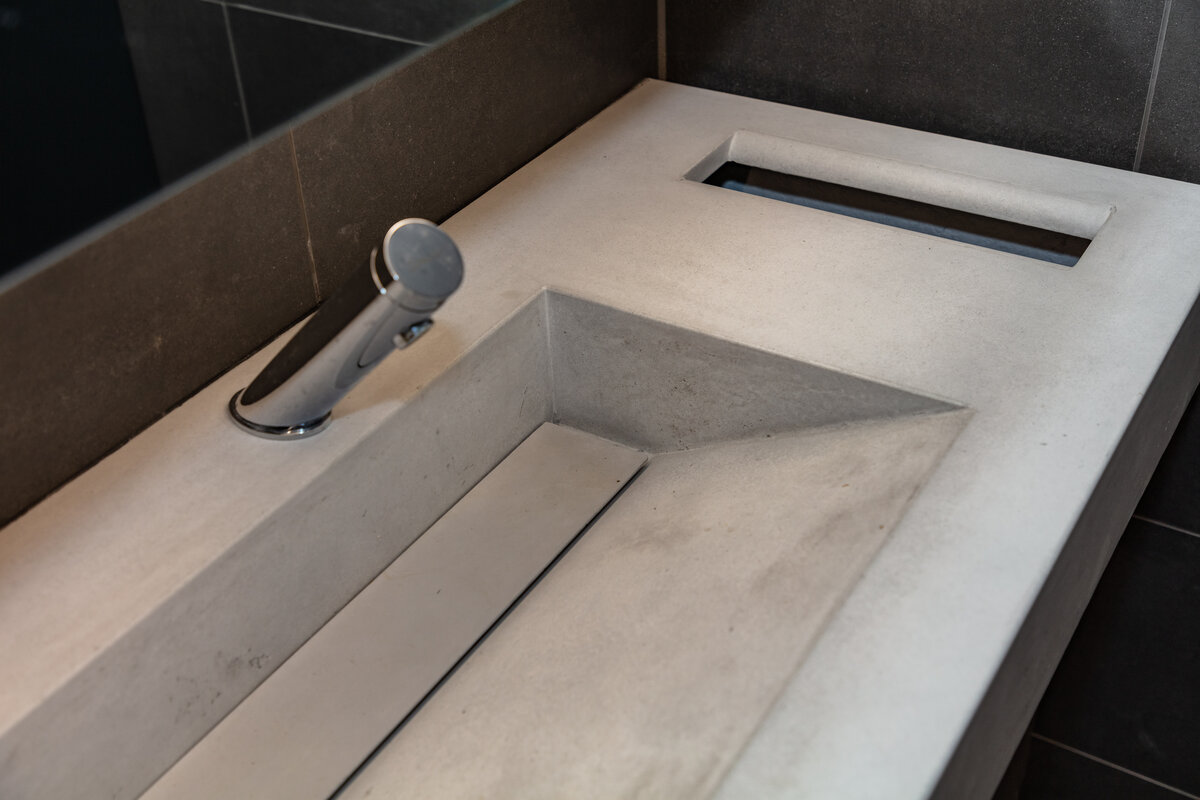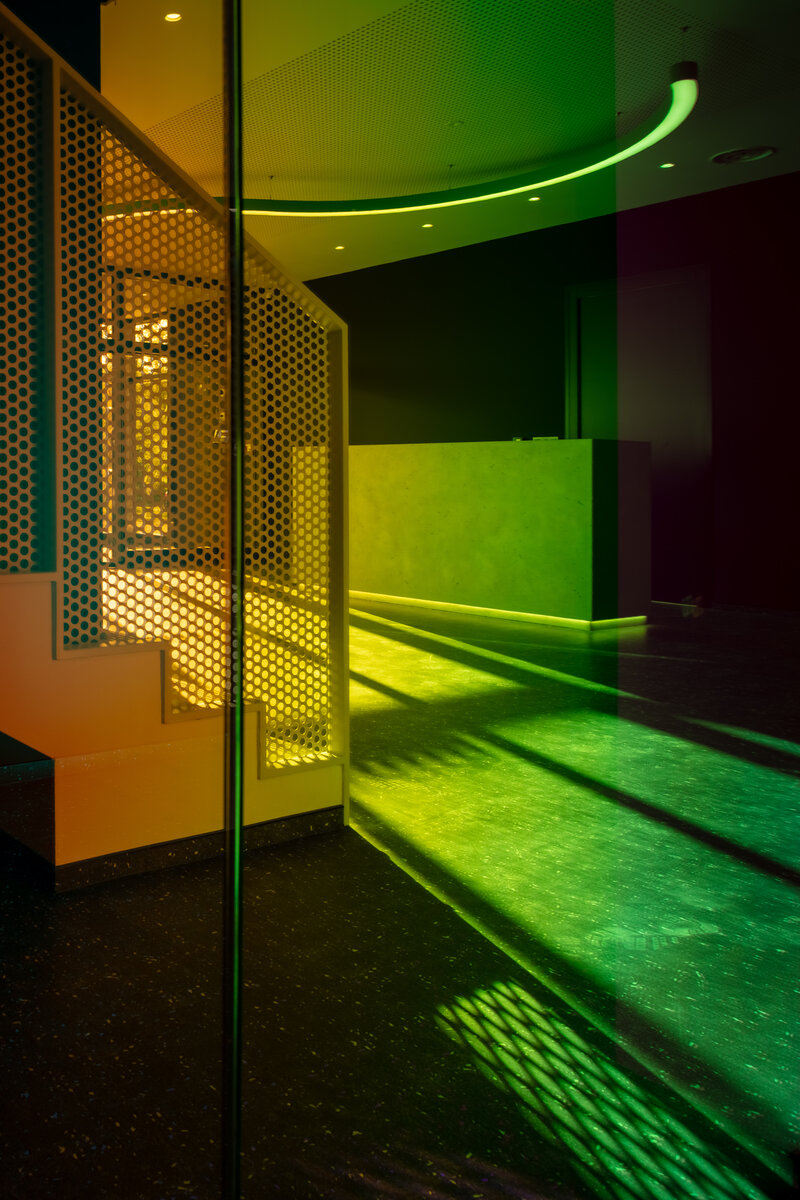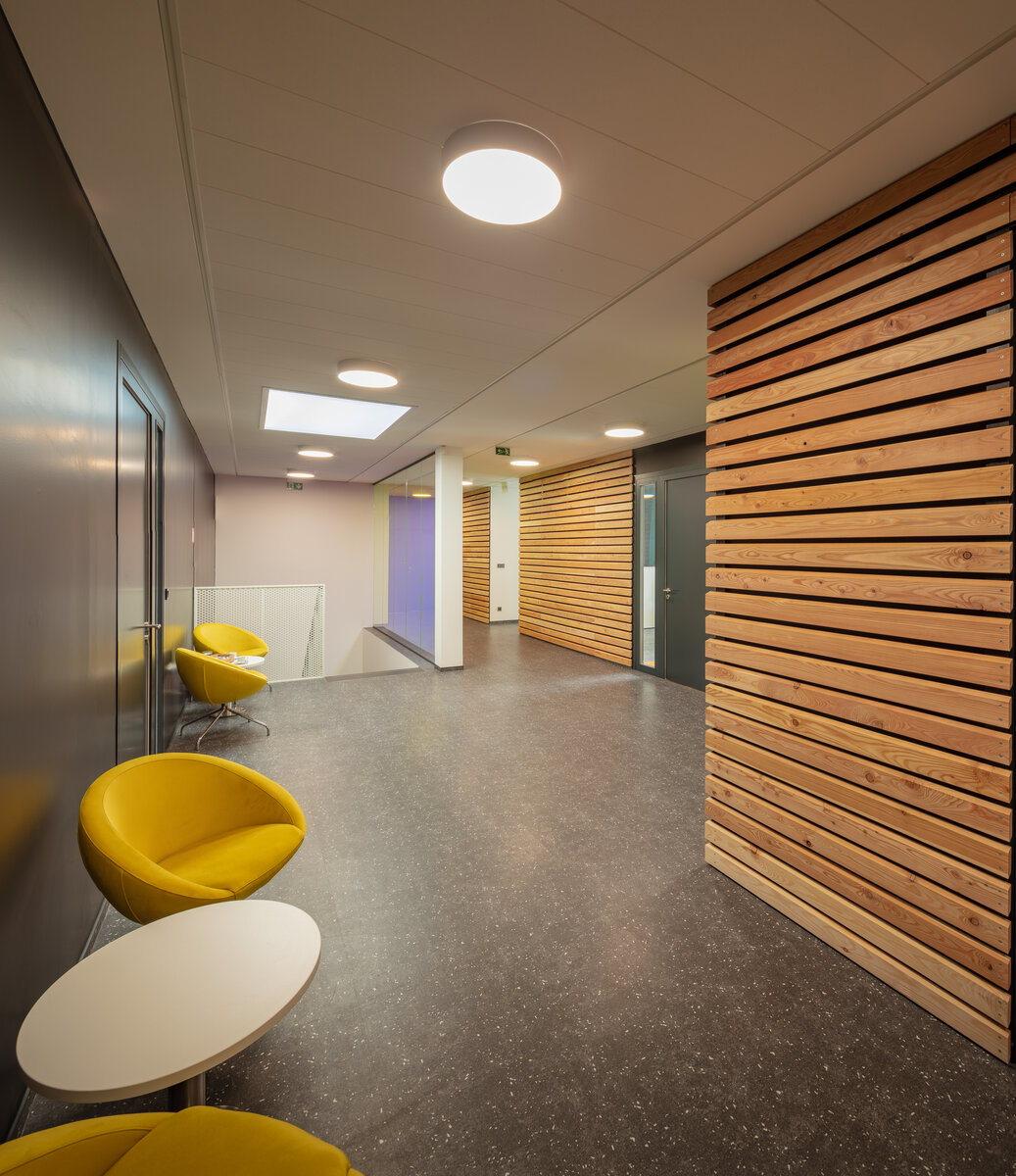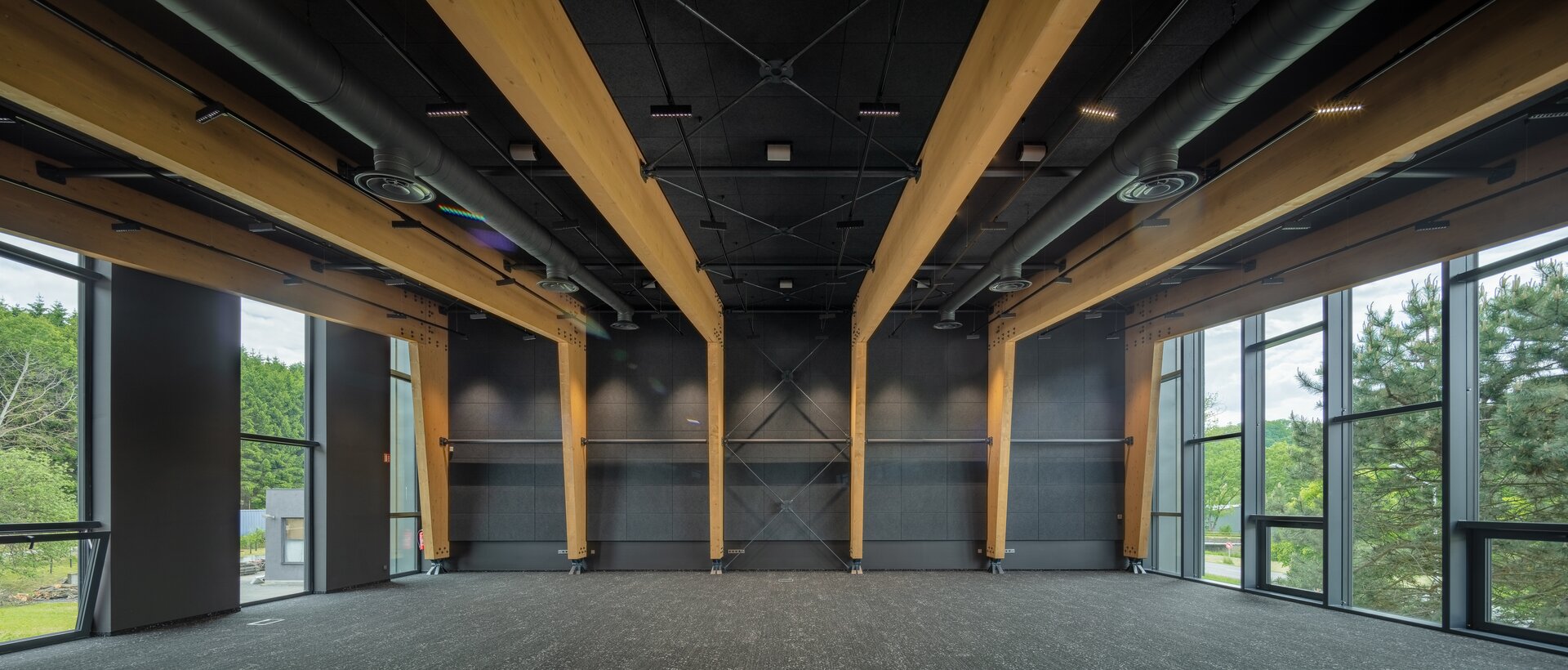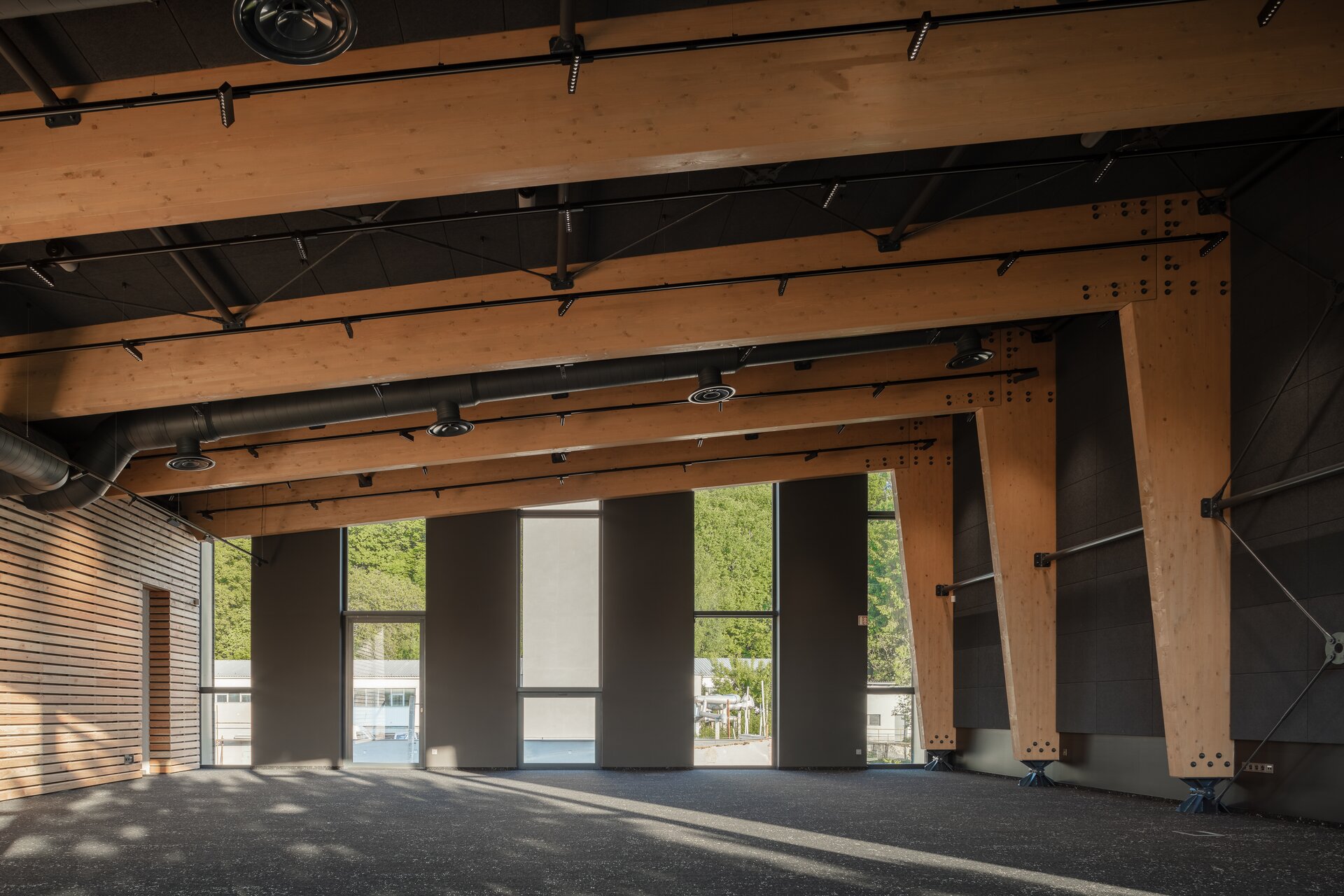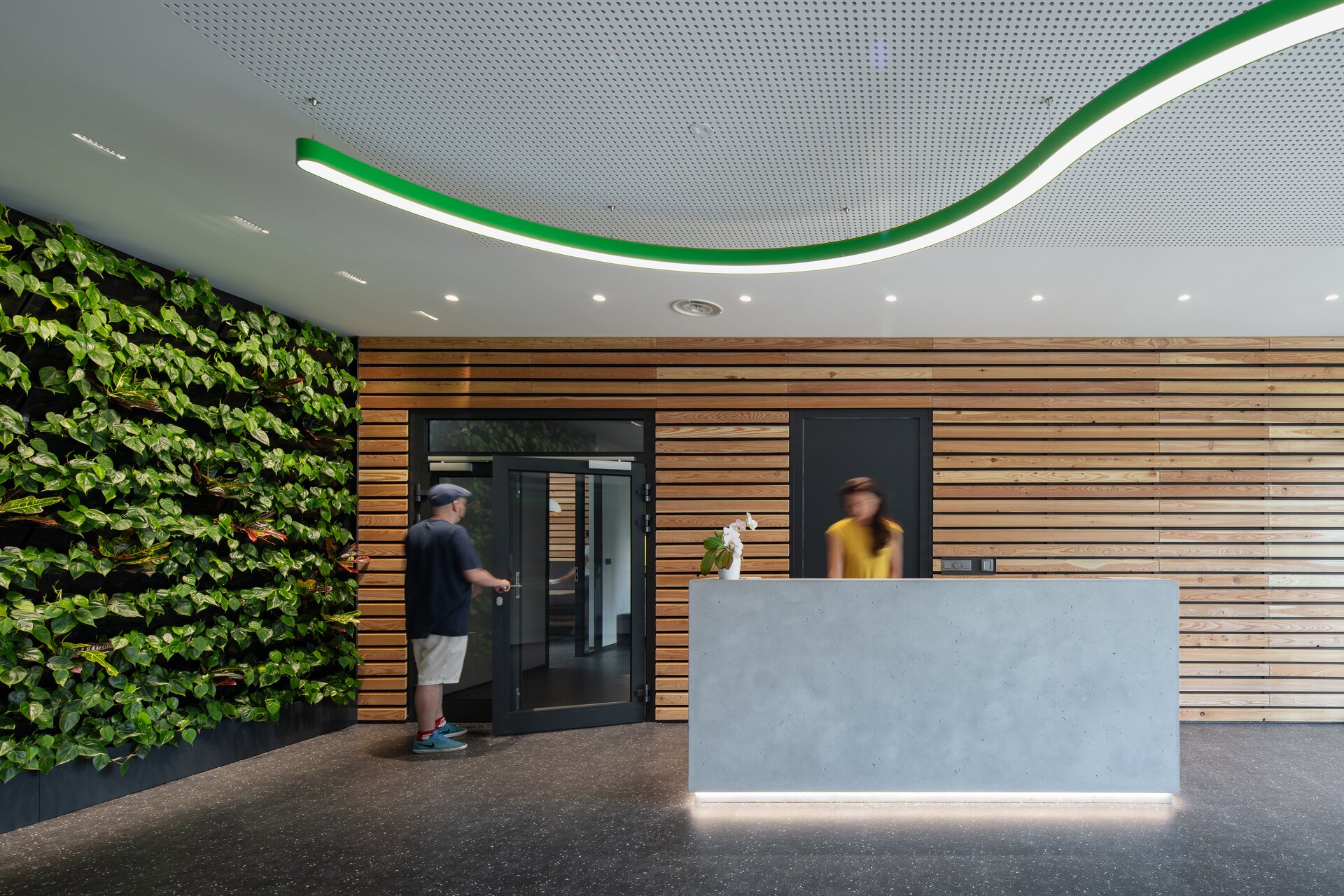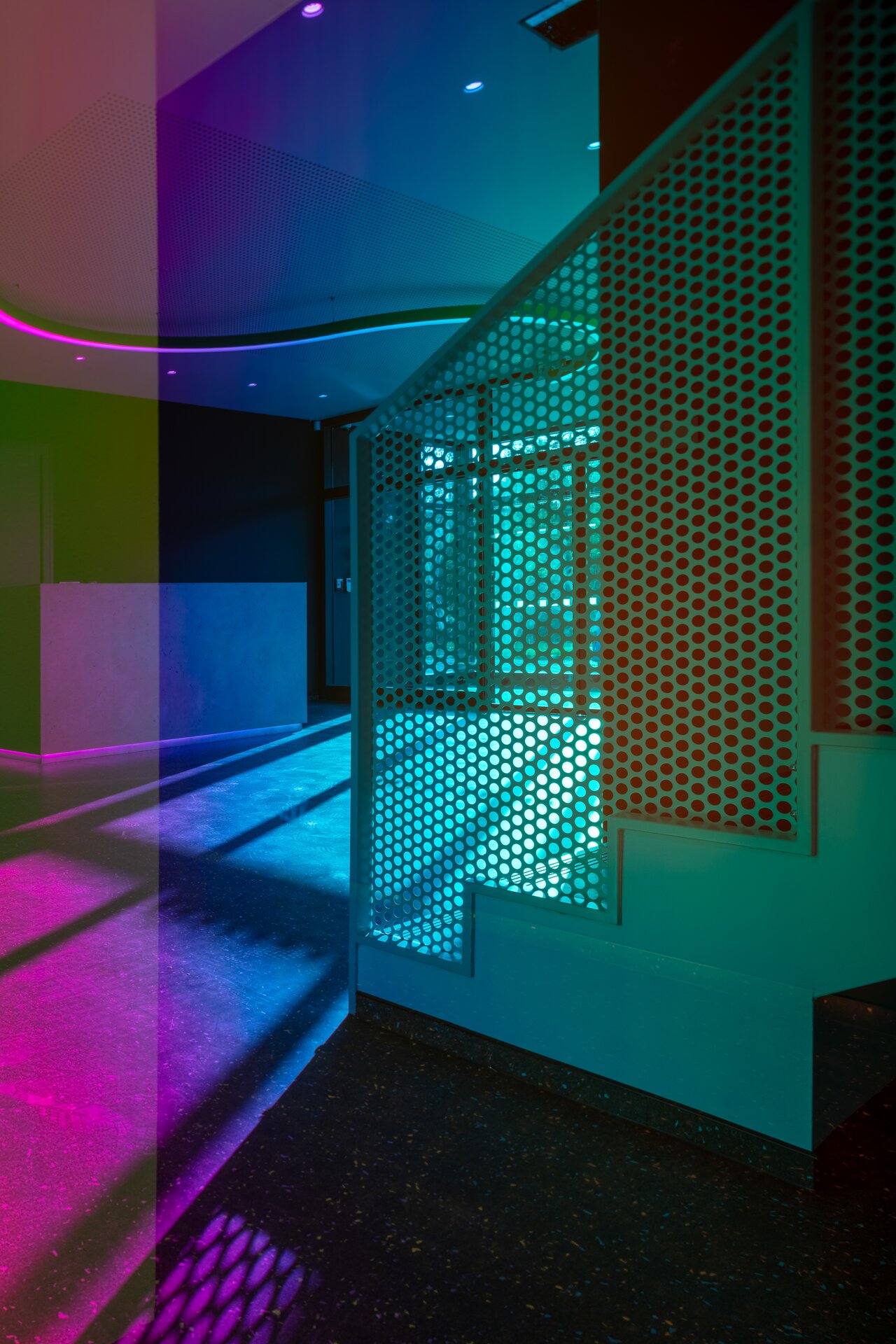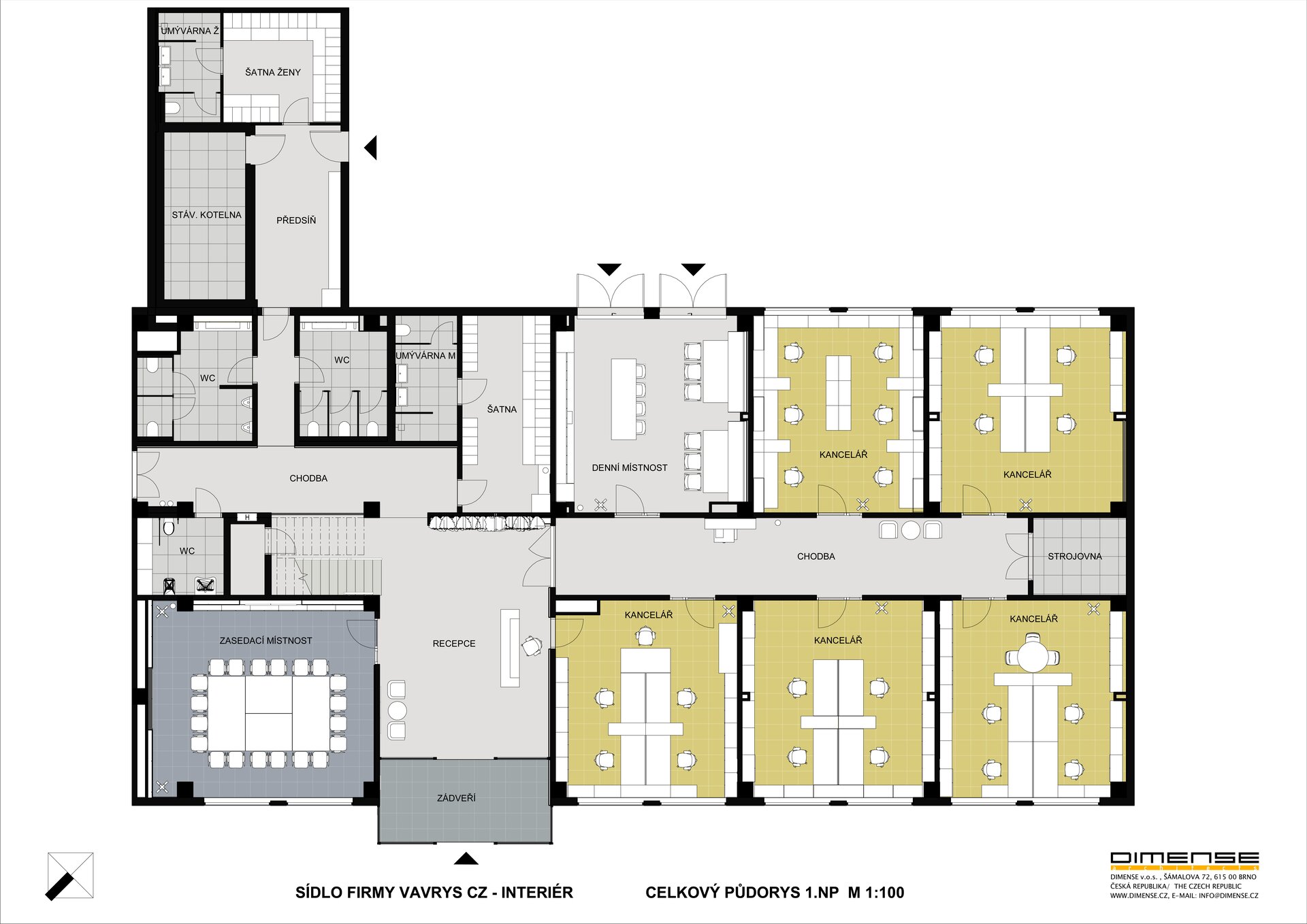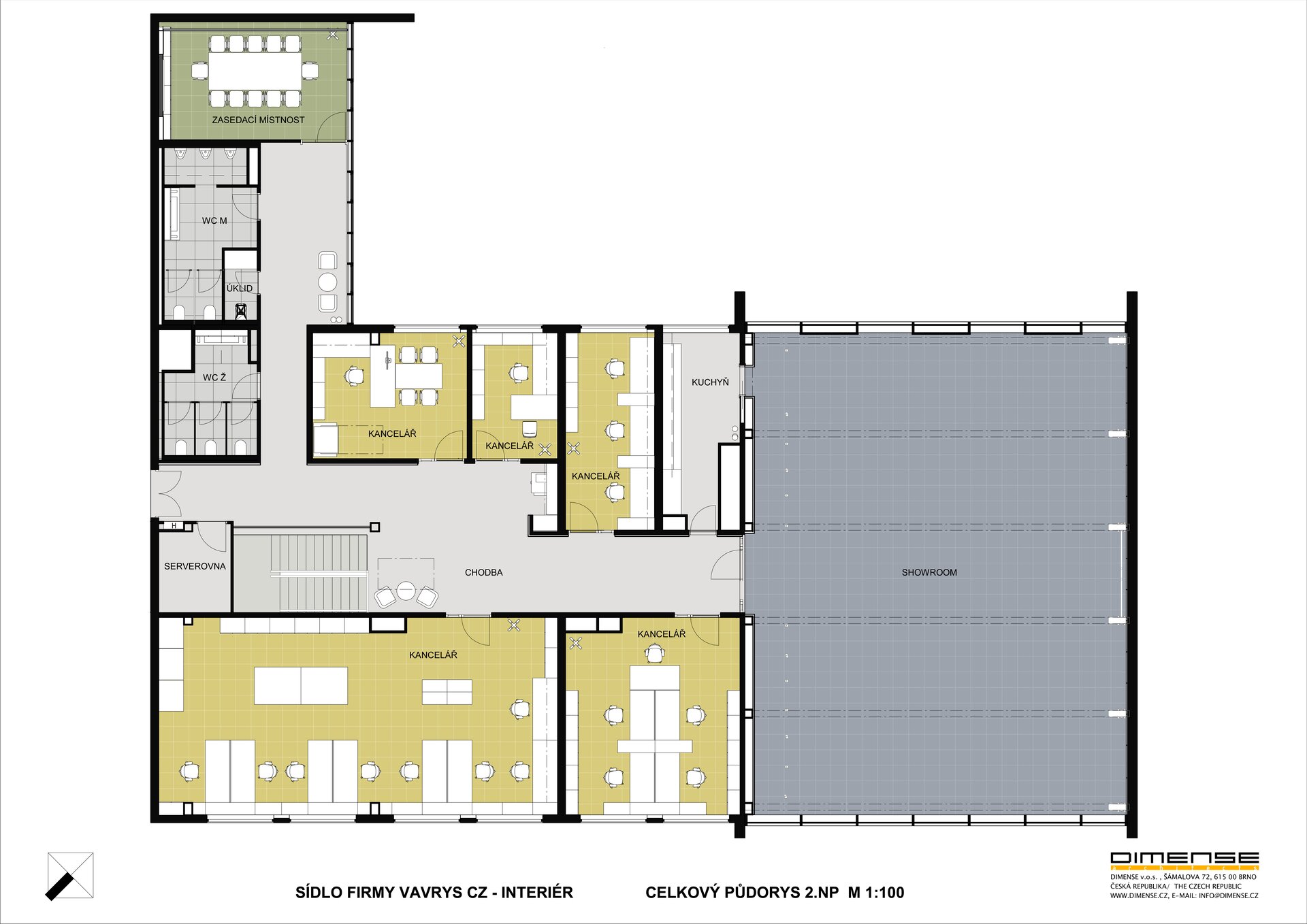 | | |
| --- | --- |
| Author | Petr Hovořák, Hana Zavadilová / DIMENSE Architects |
| Studio | |
| Location | Luhačovice, Uherskobrodská 983 |
| Investor | VAVRYS CZ s.r.o. |
| Supplier | HEMA puls s.r.o. |
| Date of project approval | June 2021 |
| Fotograf | |
The building and its connection with the Interior was influenced by a demanding construction program, which in addition to standard office space included a shop, facilities for employees, state-of-the-art meeting rooms for video conferences with foreign partners and a presentation showroom for new collections and seasonal news, including catering facilities. .
The investor's demand was for a modern and timeless interior, which will reflect lightness, freedom, long-term sustainability and connection with nature, ie properties that are associated with top sports materials and products that the company distributes, while reflecting the spirit of the company. The investor's emphasis was placed on working with daylight, and especially the functional use of all designed spaces.
The task of the architects was to create a representative and at the same time sober interior of the headquarters of Vavrys CZ, one of the largest distributors of sportswear and sports footwear in the Czech Republic.
The two-storey layout includes an entrance reception, several state-of-the-art meeting rooms, and a staff dining room. In addition to offices for individual sales offices, the architects also designed a large showroom with sound system, which allows you to present individual seasonal collections in bulk.
The investor showed an extraordinary understanding for the interconnection of the building with the Interior and a sense of detail. Thanks to his efforts, the Interior has not become a mere internal complement to the building, but they positively influence and complement each other with the building. This created an exceptionally pleasant space for the presentation of top sports products, concentrated business work and relaxation of employees.
The high demands on the working environment of employees were reflected in the use of energy-saving LED lighting with adjustable intensity. By using acoustic ceilings, treads and tiles in all office and meeting rooms, to achieve optimal acoustic comfort in the workplace, and in equipping all workplaces with electrically adjustable workbenches.
The investor supported the architectural design, which worked with maximum use of renewable and natural materials, both for treads and acoustic tiles and floors made of natural wood fiber acoustic boards, concrete shells of sanitary elements and reception desk, to wooden presentation boards made of larch profiles.
The interior includes 2 floors of a reconstructed building with a total floor area of ​​1,150 m2 and its connection with a newly designed sample store with a total floor area of ​​340 m2. The subject of the complex interior solution was the equipment and appearance of all rooms, including the design of all floor finishes, ceilings, tiles, including the coordination and selection of all end fittings, including lighting and sound, HVAC and electrical and sanitary installations.
Green building
Environmental certification
| | |
| --- | --- |
| Type and level of certificate | - |
Water management
| | |
| --- | --- |
| Is rainwater used for irrigation? | |
| Is rainwater used for other purposes, e.g. toilet flushing ? | |
| Does the building have a green roof / facade ? | |
| Is reclaimed waste water used, e.g. from showers and sinks ? | |
The quality of the indoor environment
| | |
| --- | --- |
| Is clean air supply automated ? | |
| Is comfortable temperature during summer and winter automated? | |
| Is natural lighting guaranteed in all living areas? | |
| Is artificial lighting automated? | |
| Is acoustic comfort, specifically reverberation time, guaranteed? | |
| Does the layout solution include zoning and ergonomics elements? | |
Principles of circular economics
| | |
| --- | --- |
| Does the project use recycled materials? | |
| Does the project use recyclable materials? | |
| Are materials with a documented Environmental Product Declaration (EPD) promoted in the project? | |
| Are other sustainability certifications used for materials and elements? | |
Energy efficiency
| | |
| --- | --- |
| Energy performance class of the building according to the Energy Performance Certificate of the building | B |
| Is efficient energy management (measurement and regular analysis of consumption data) considered? | |
| Are renewable sources of energy used, e.g. solar system, photovoltaics? | |
Interconnection with surroundings
| | |
| --- | --- |
| Does the project enable the easy use of public transport? | |
| Does the project support the use of alternative modes of transport, e.g cycling, walking etc. ? | |
| Is there access to recreational natural areas, e.g. parks, in the immediate vicinity of the building? | |