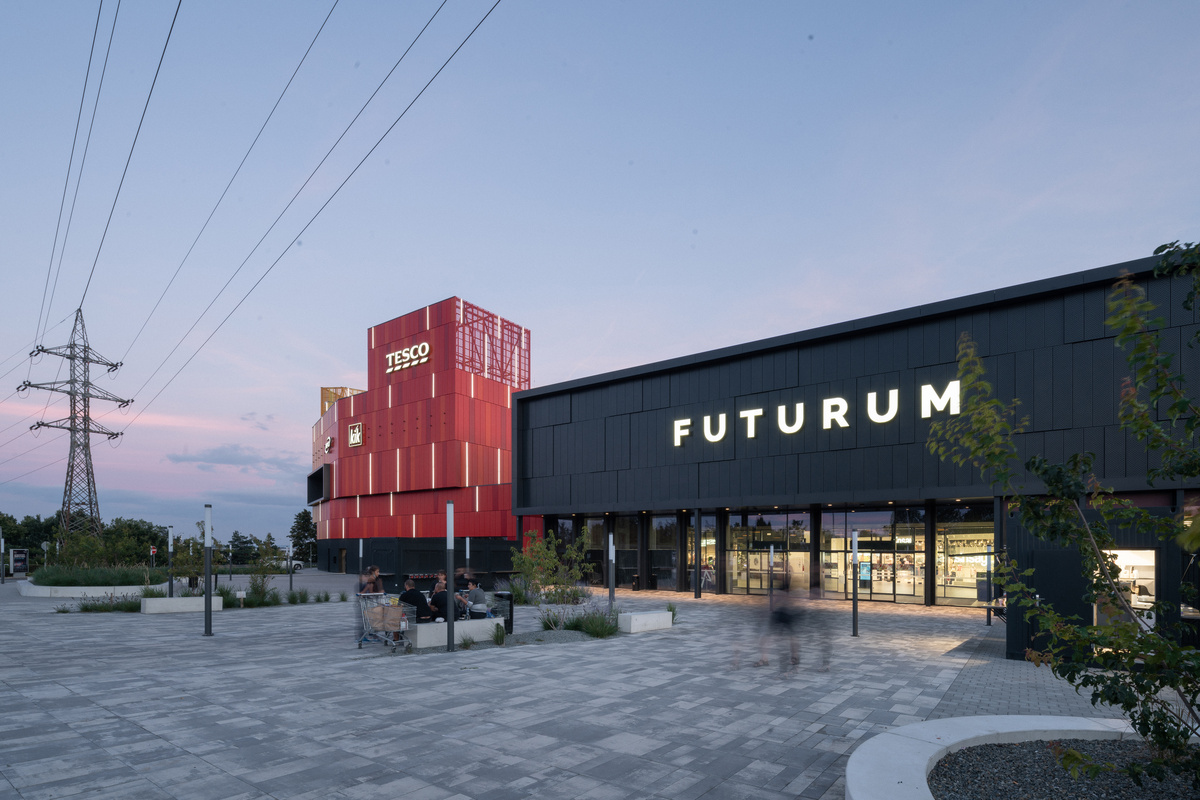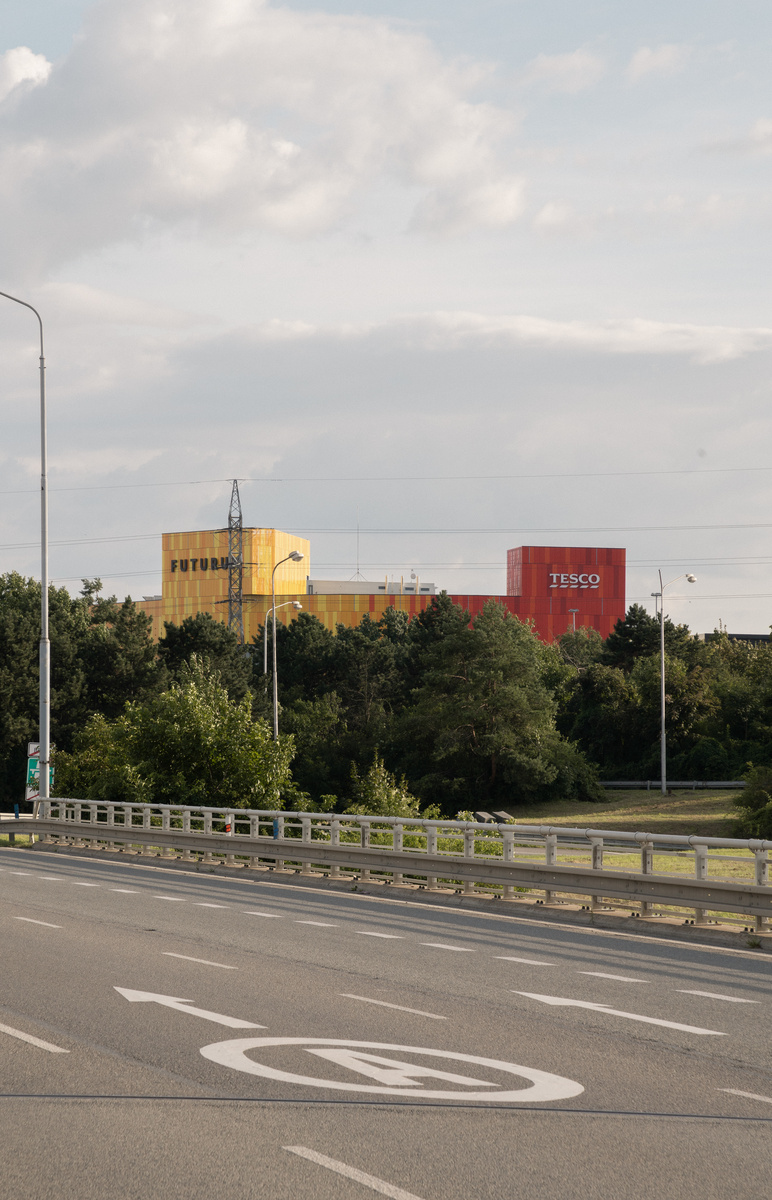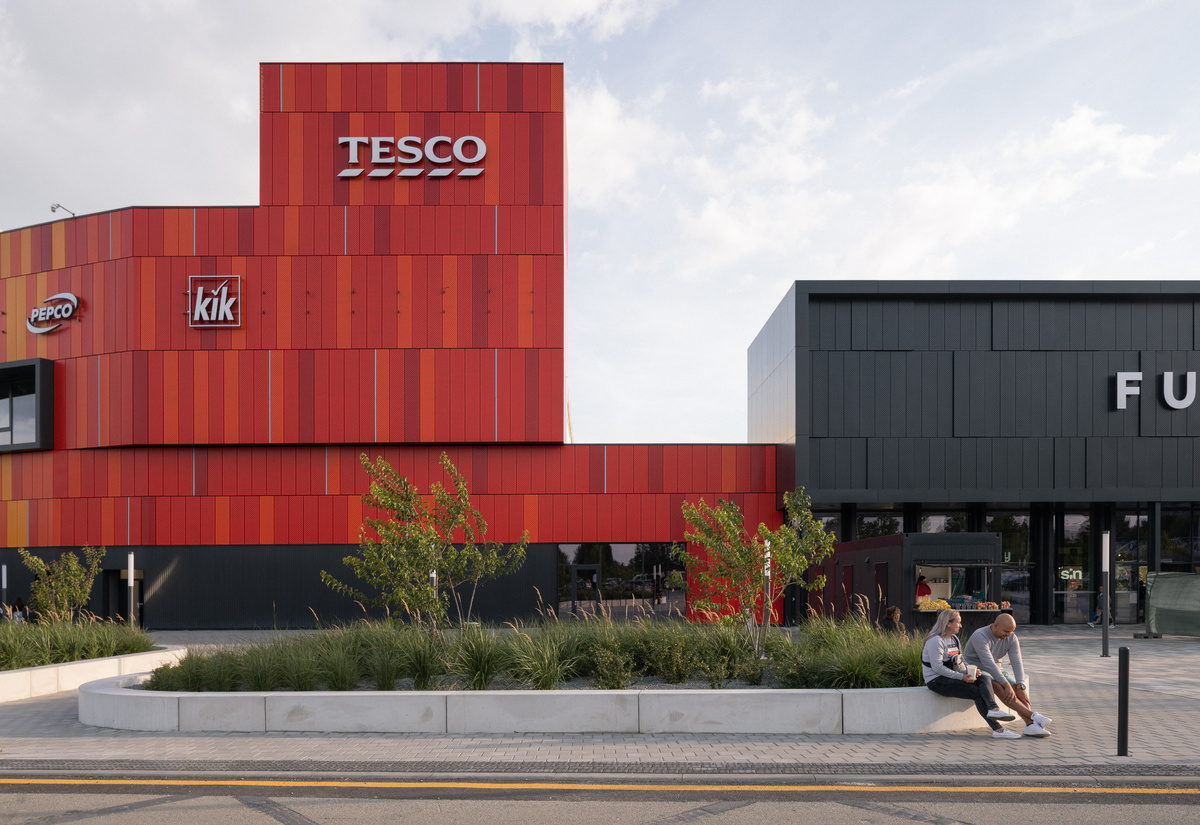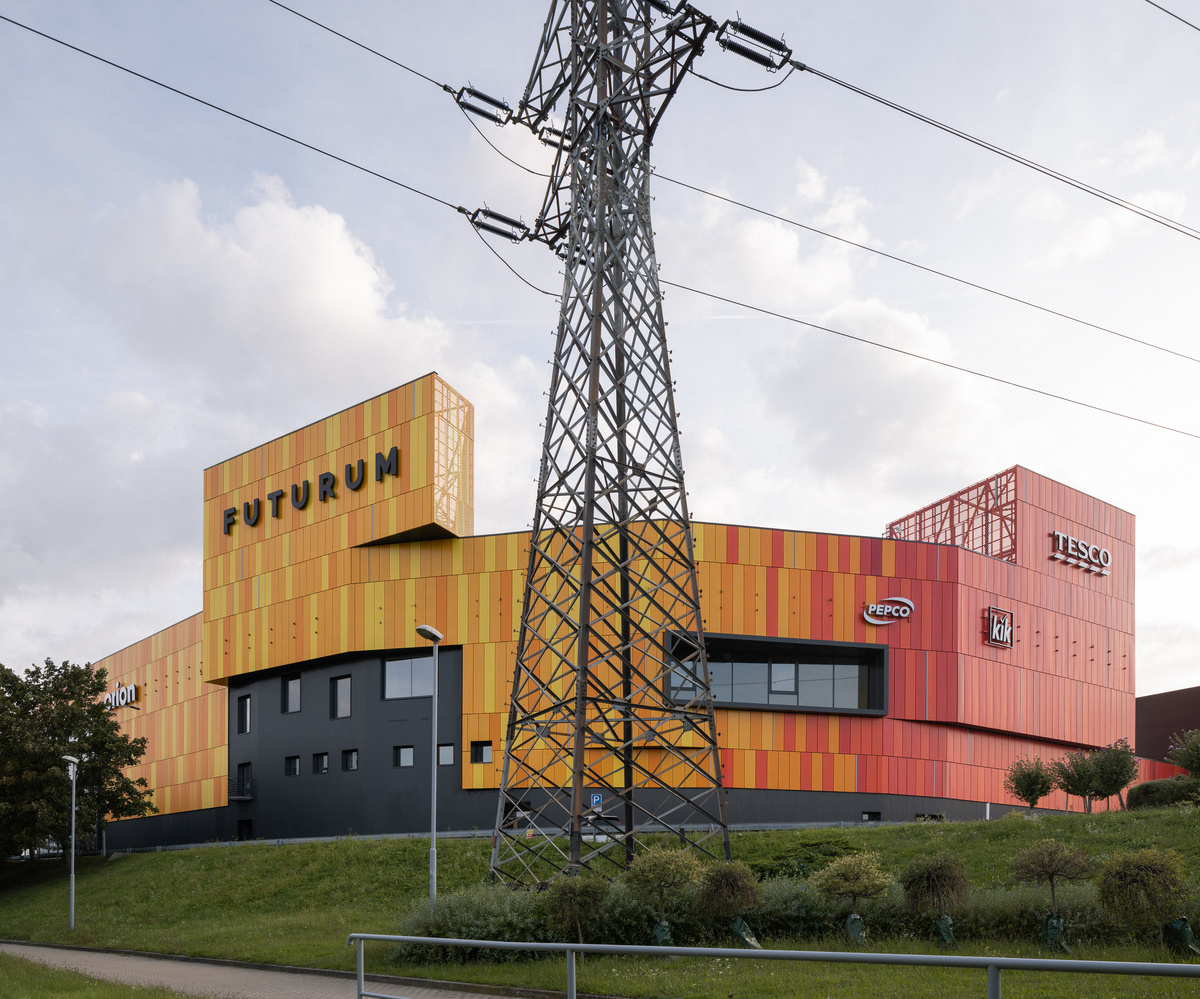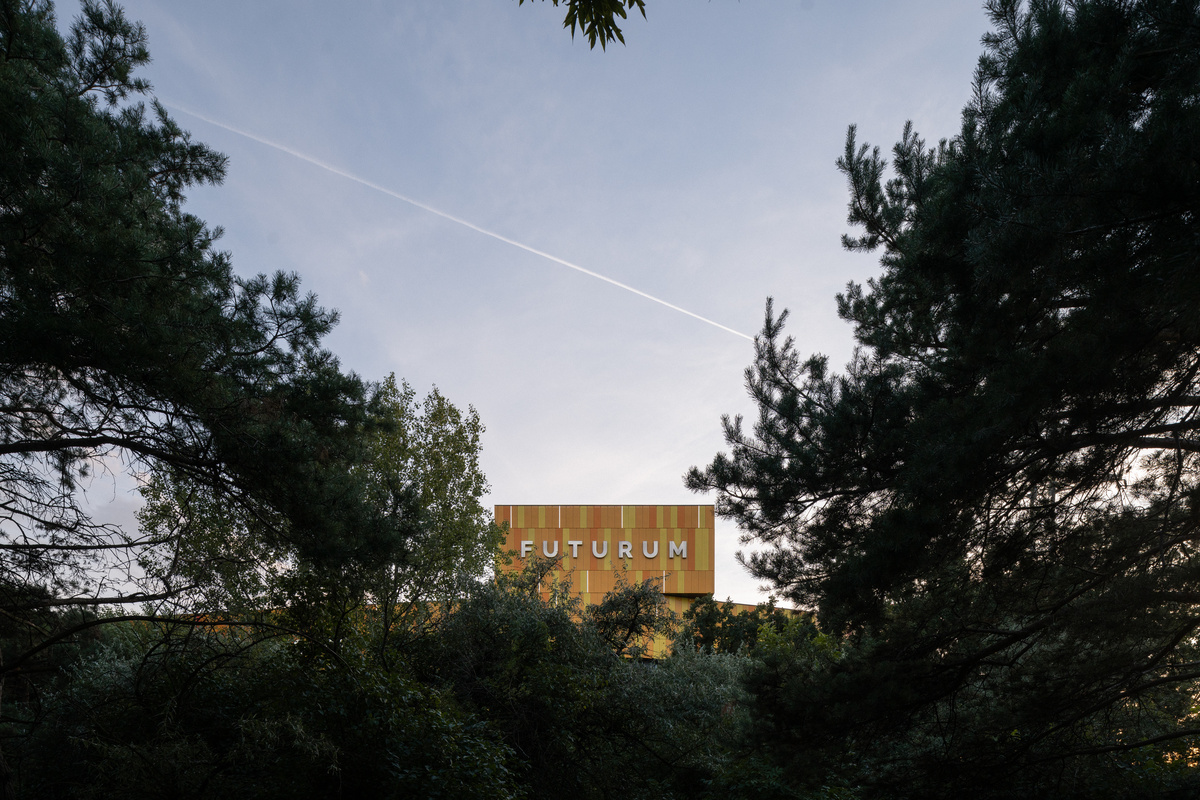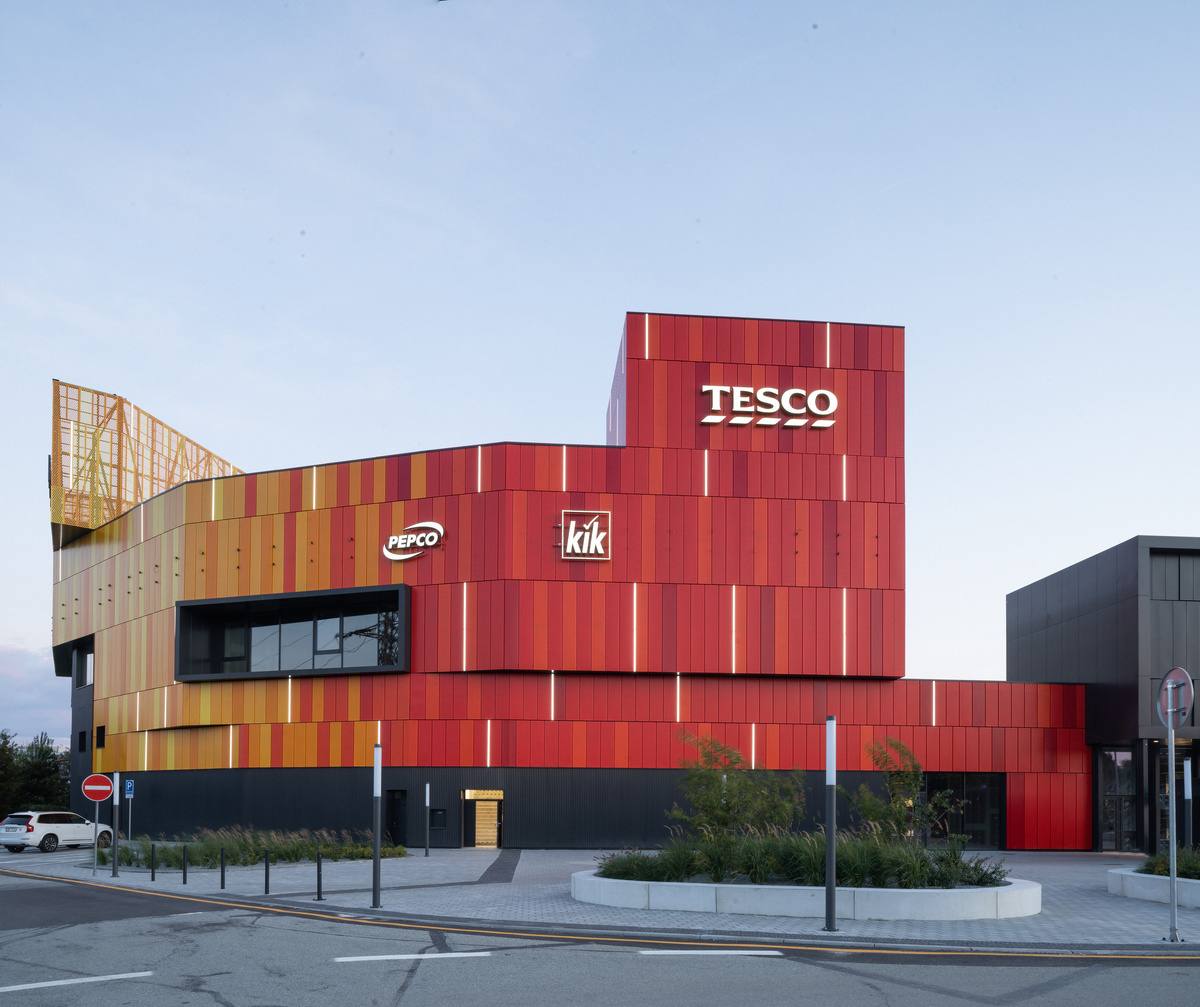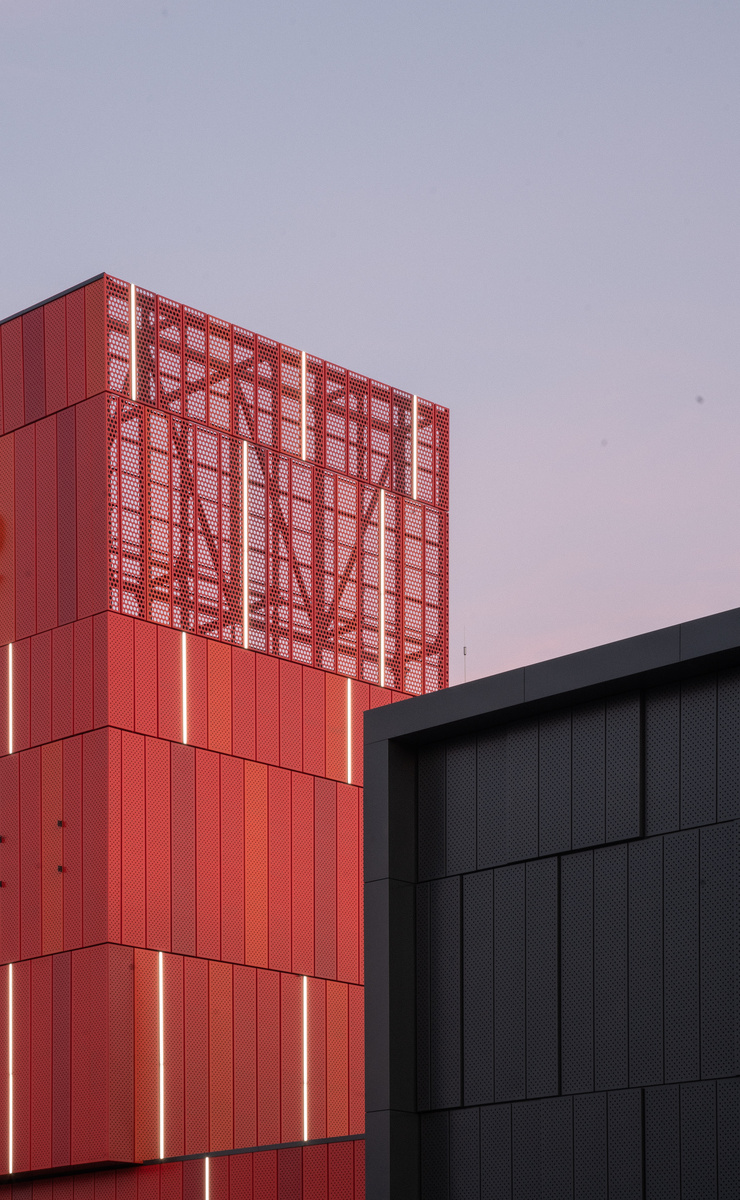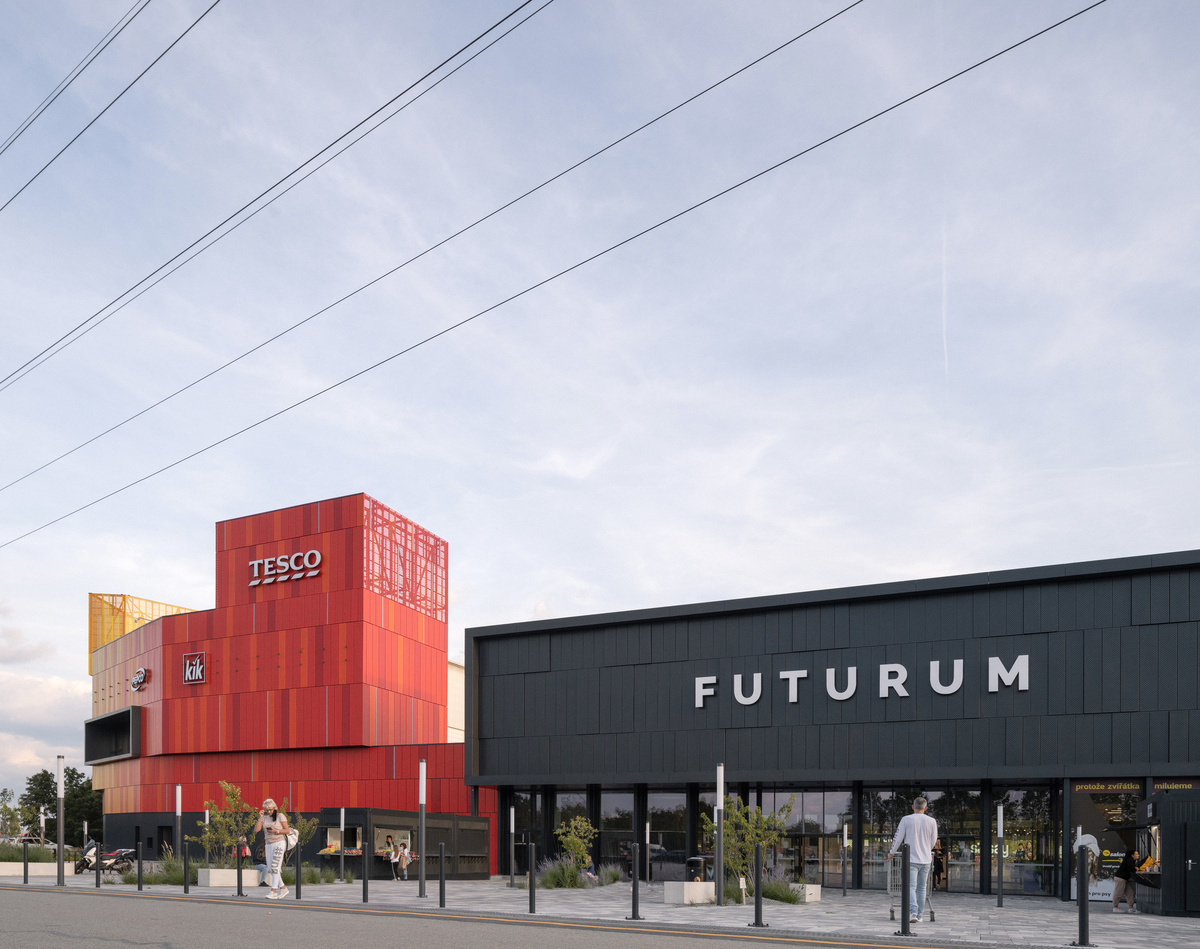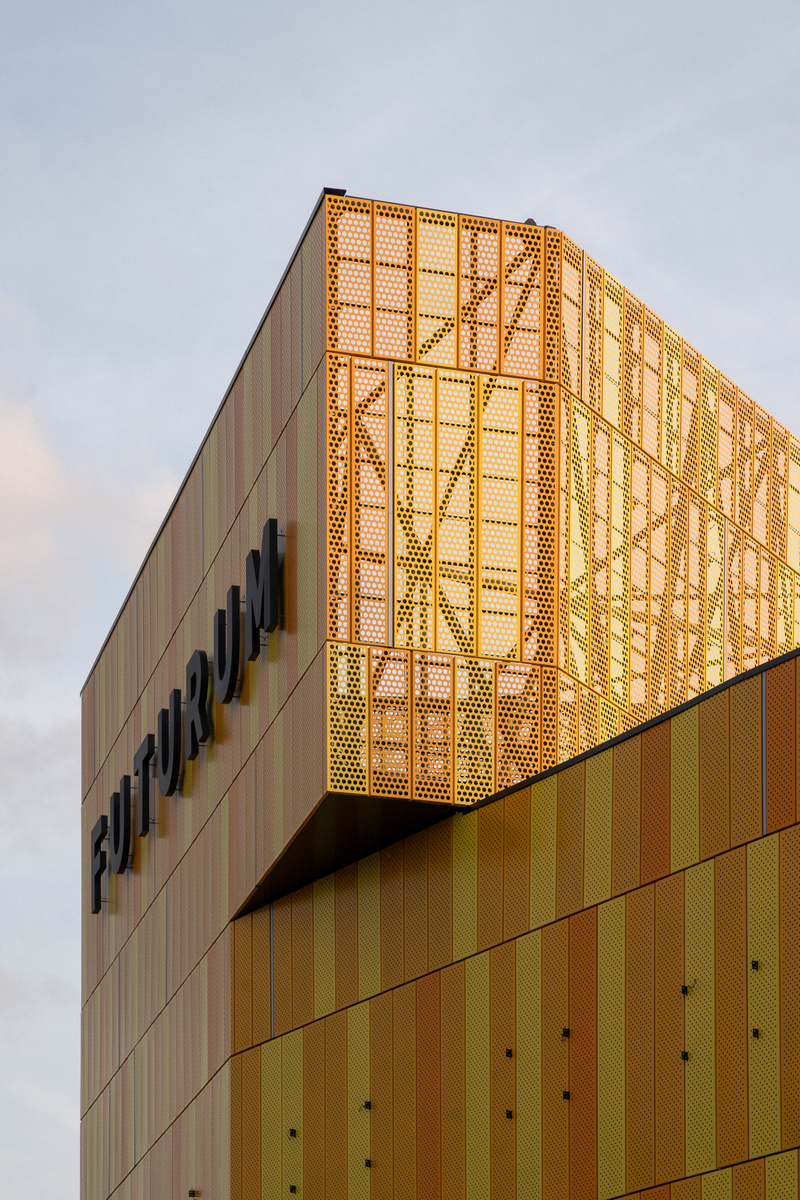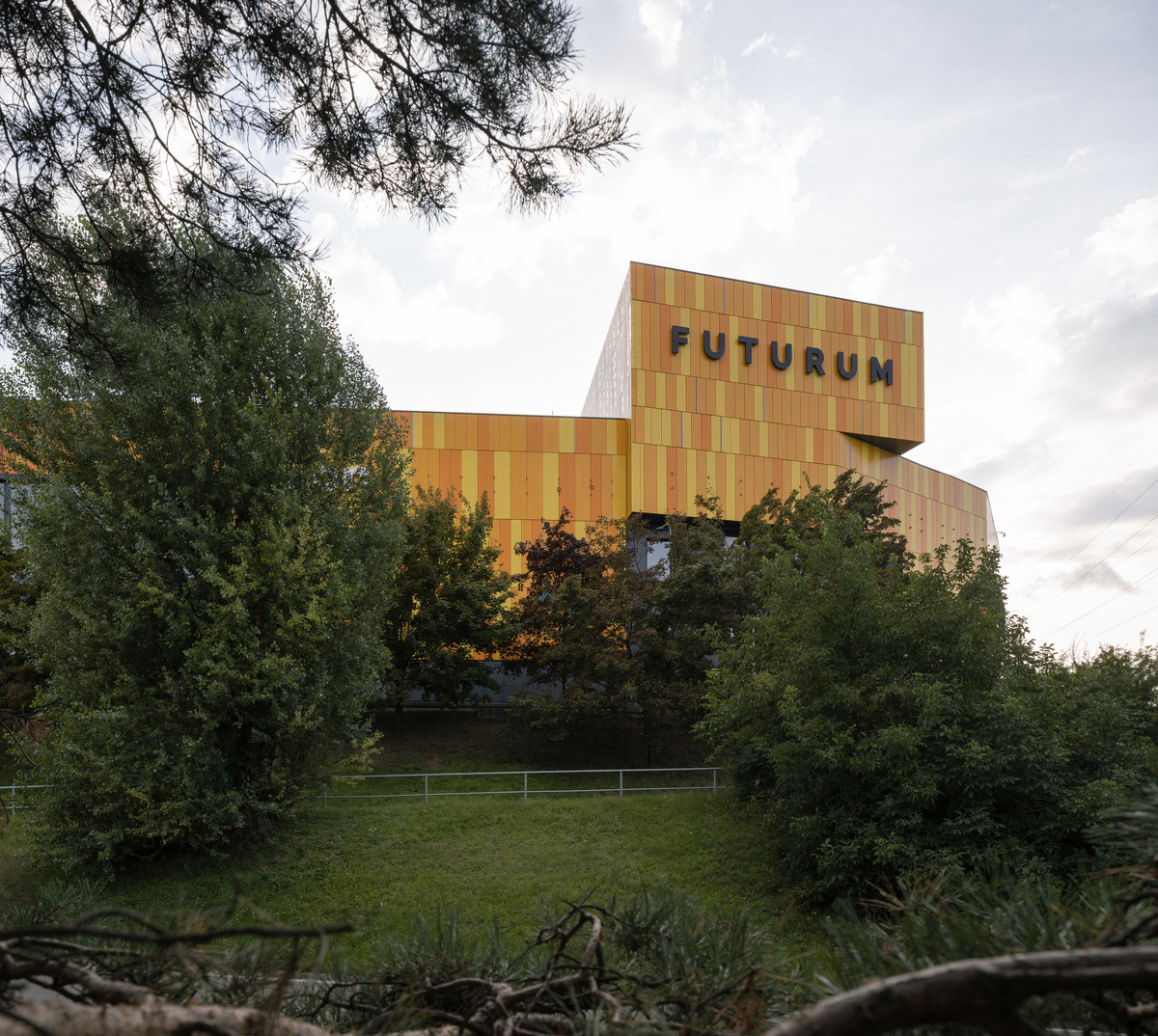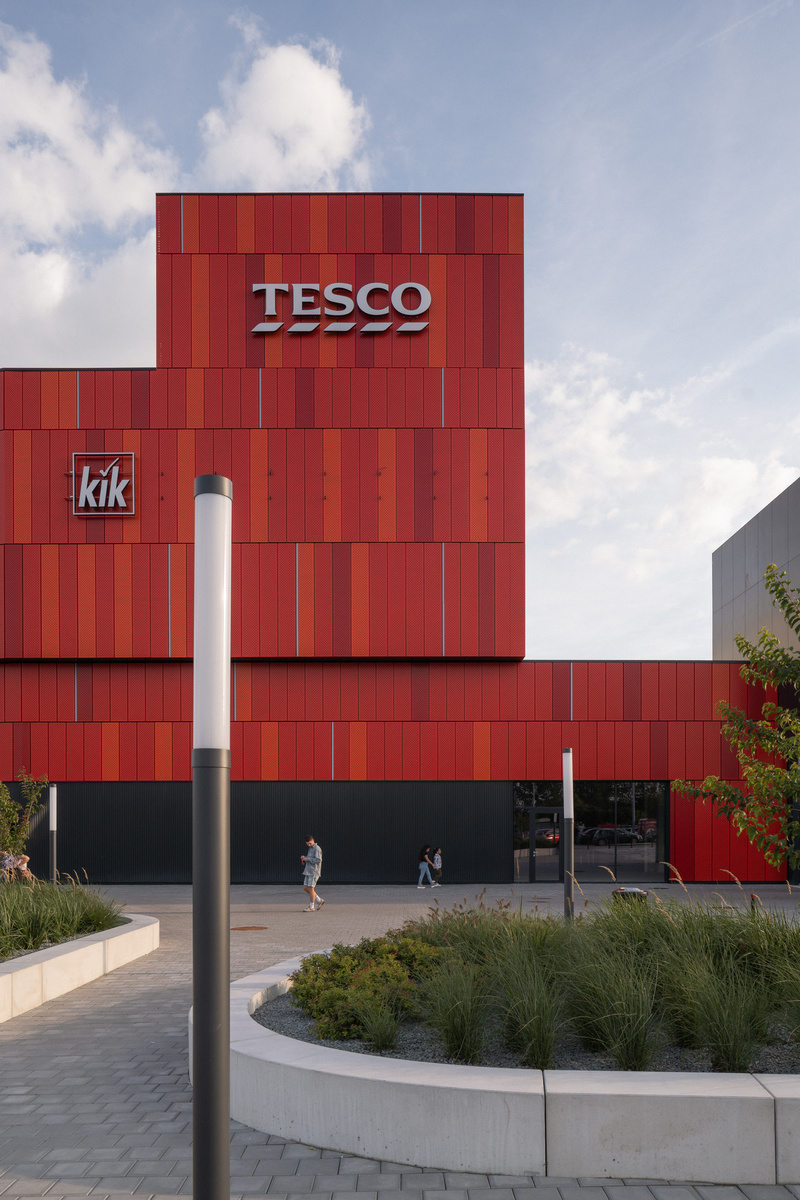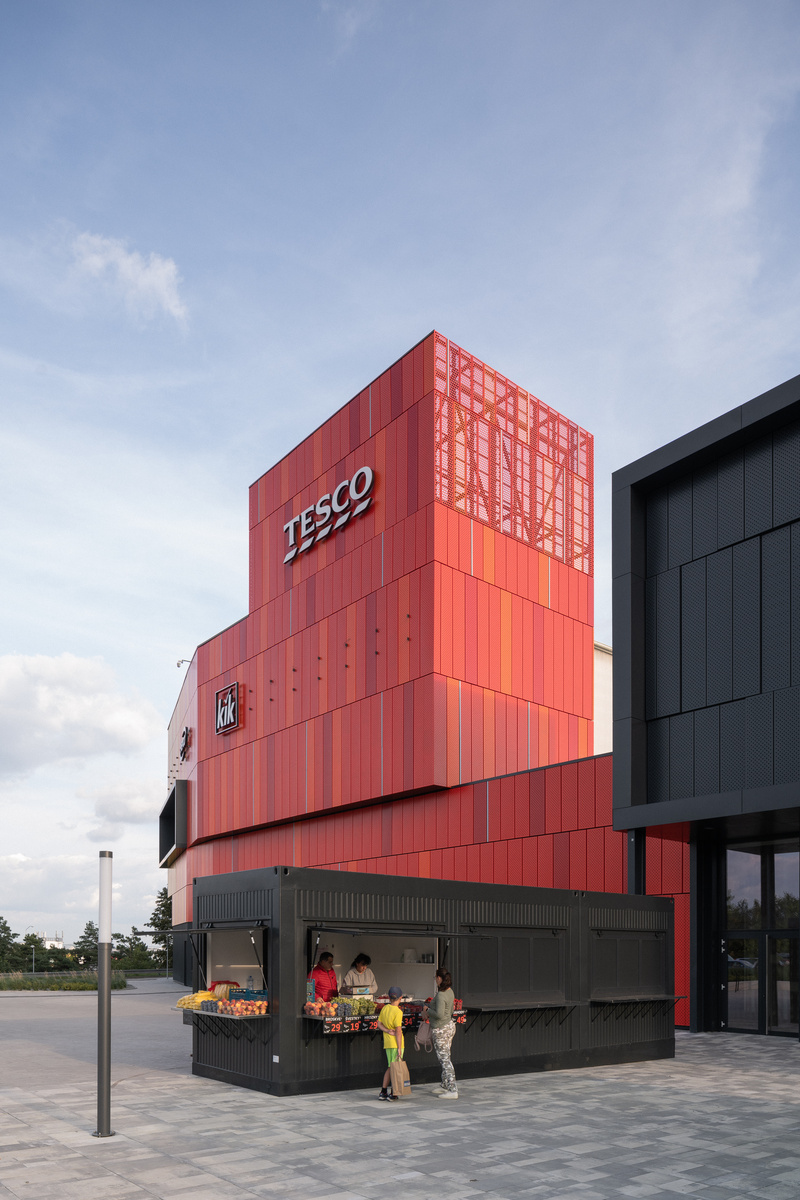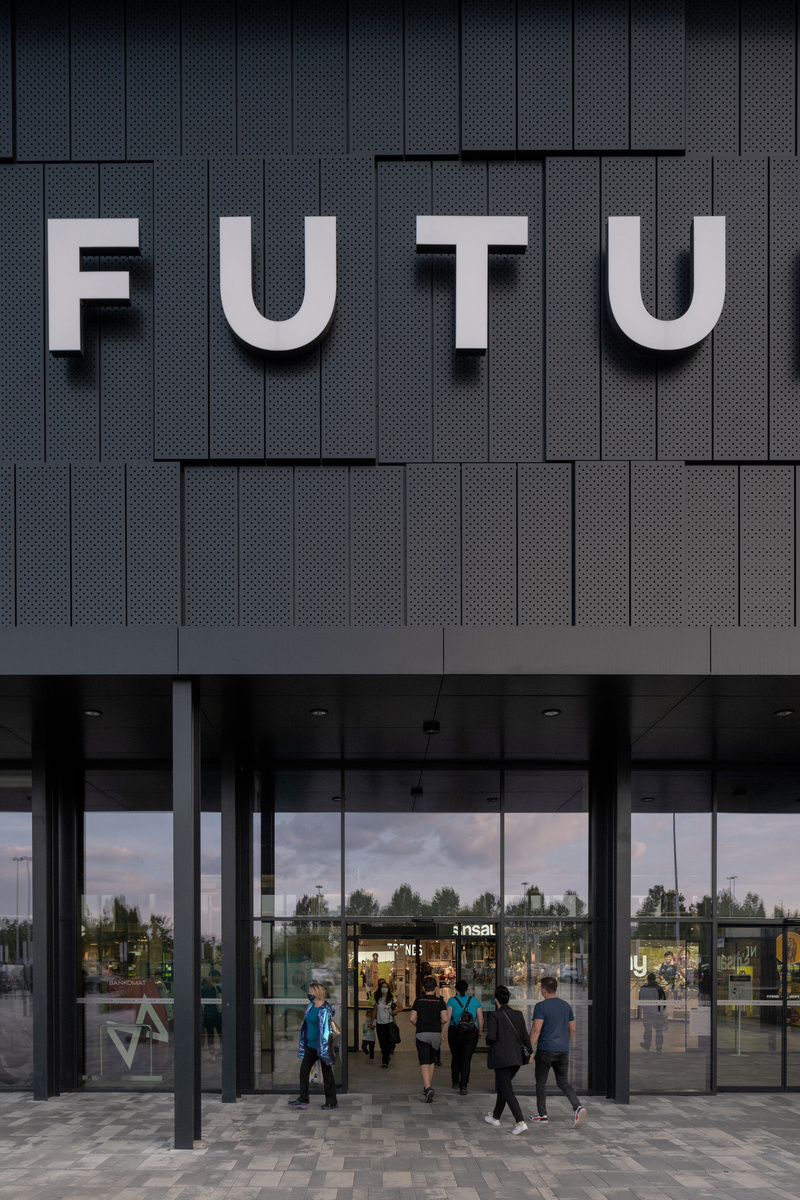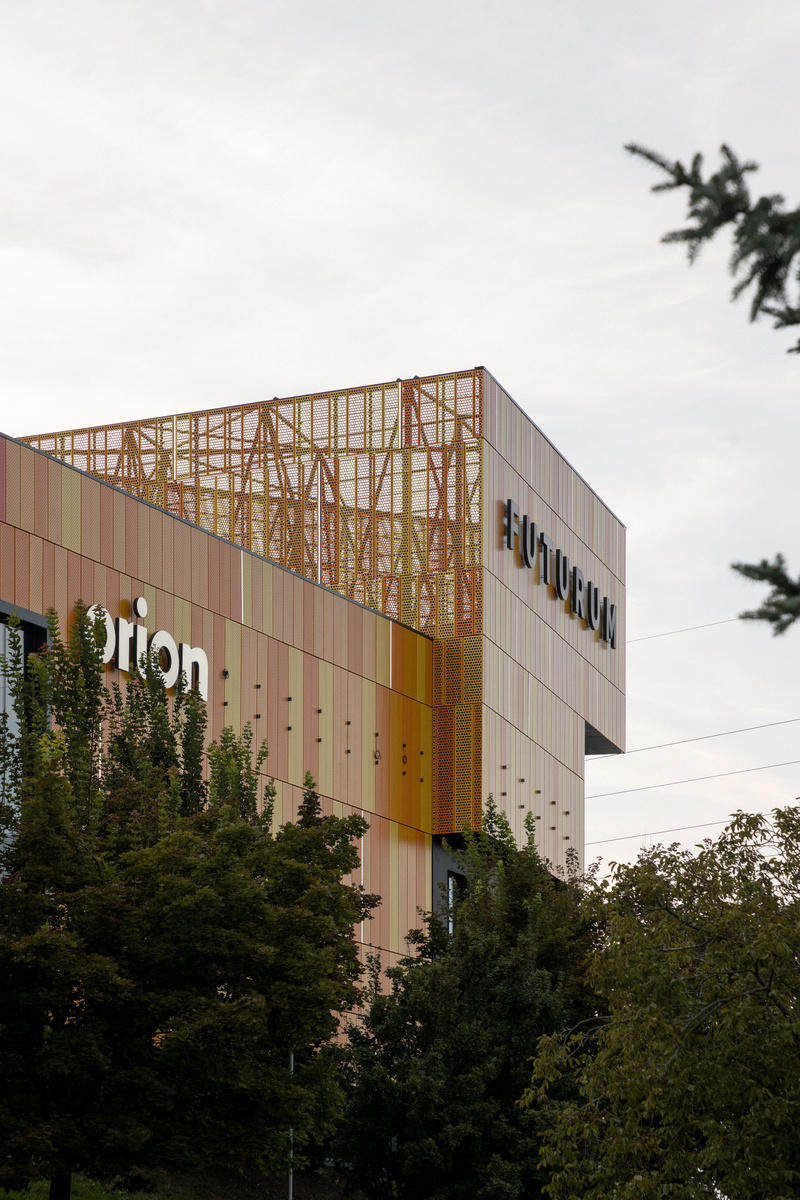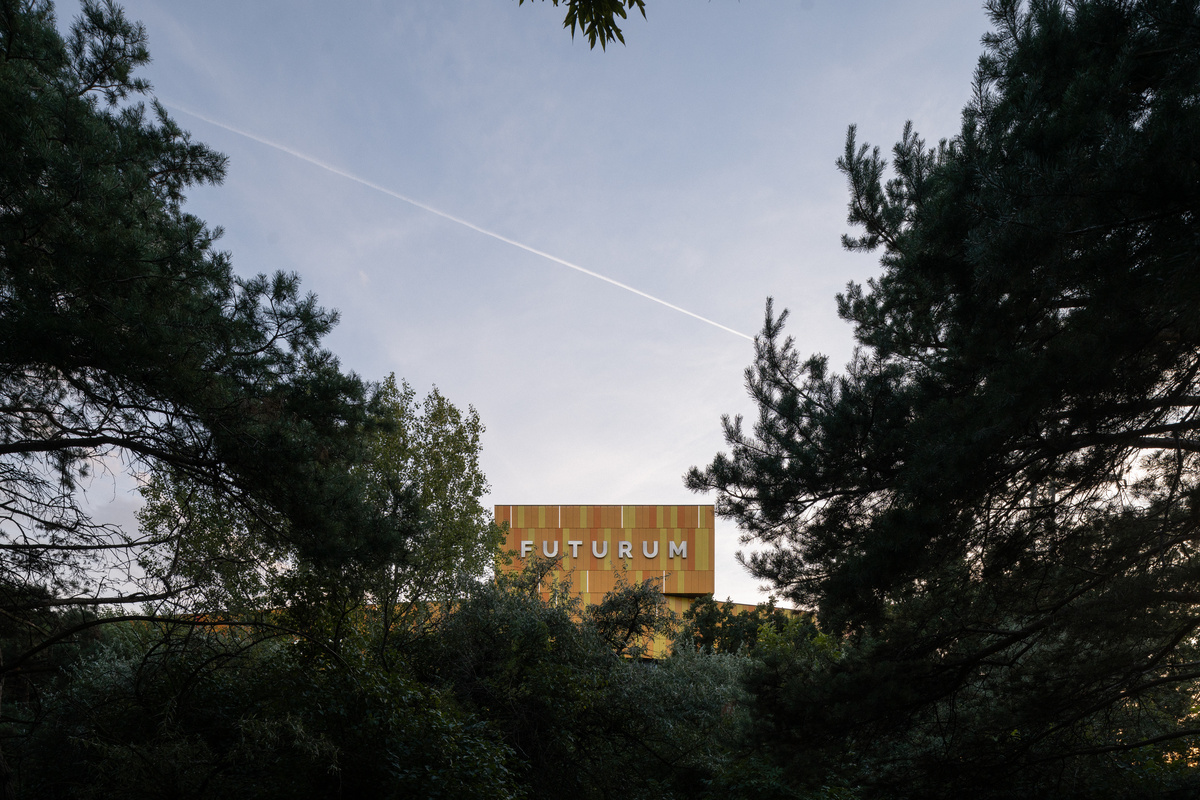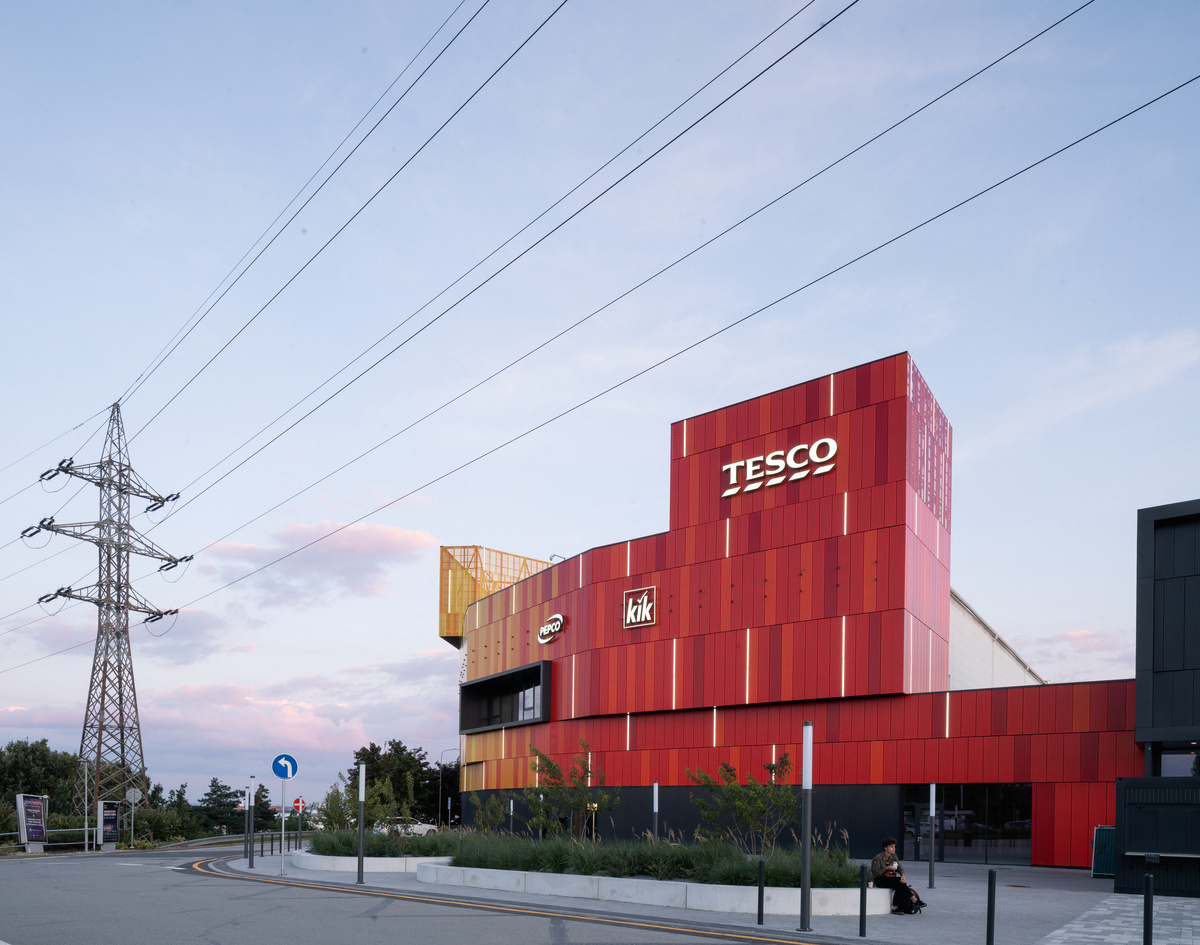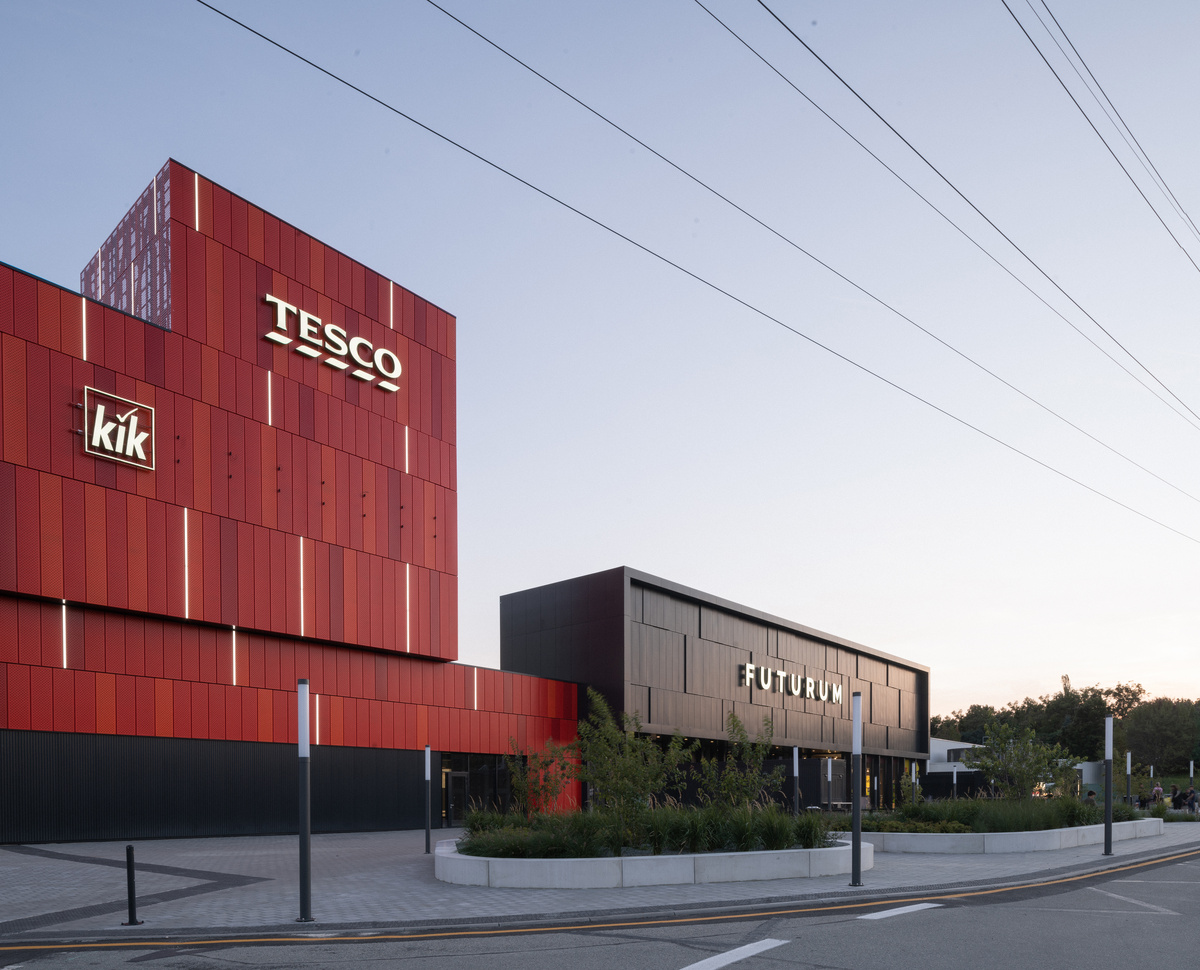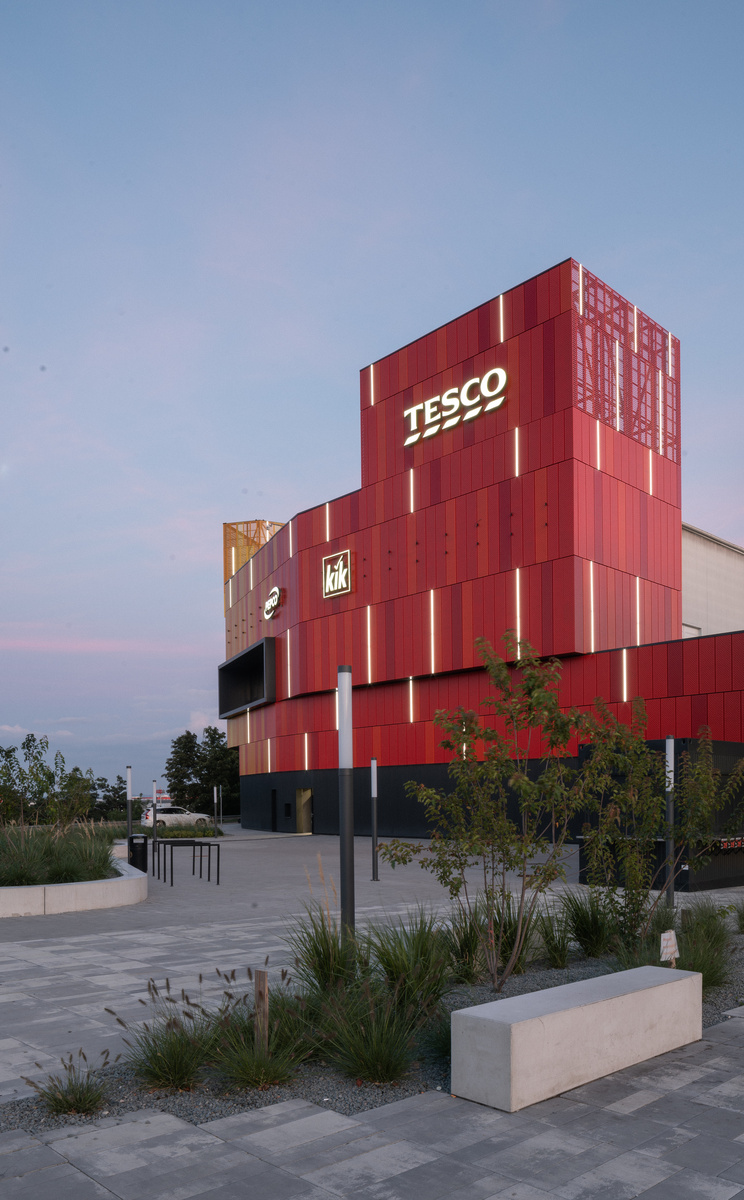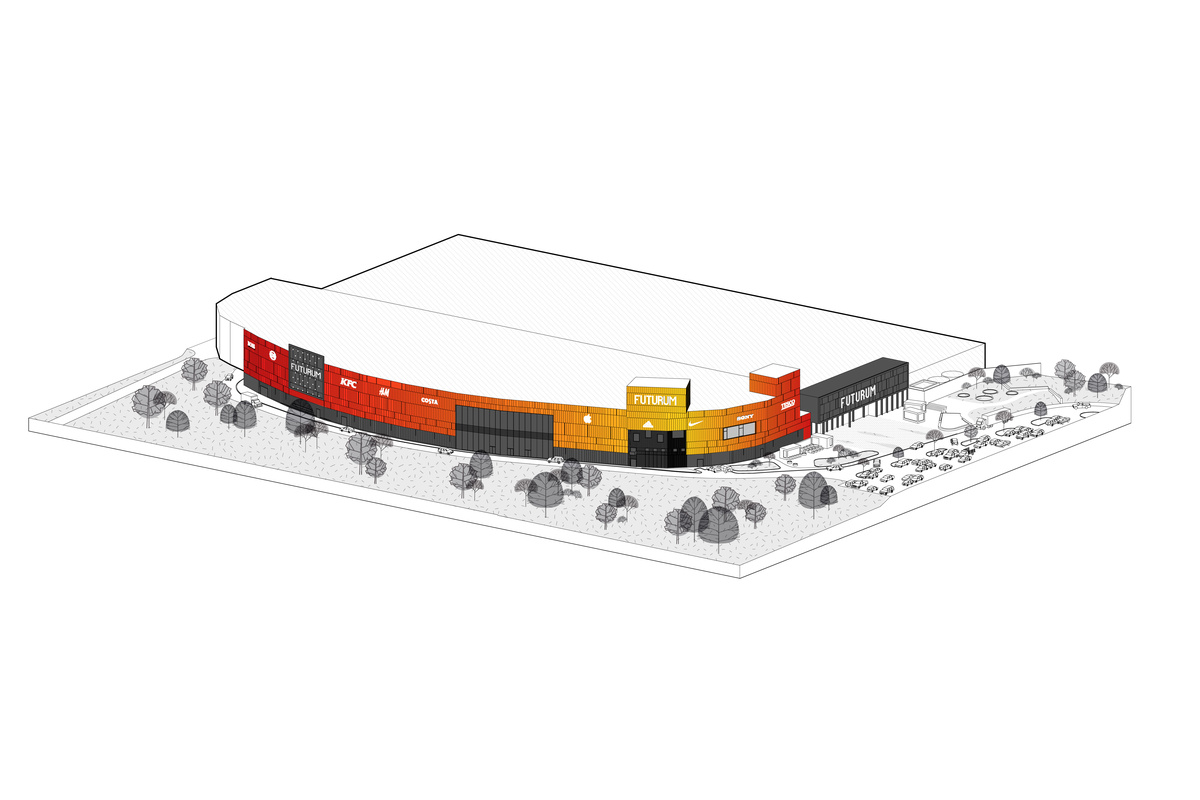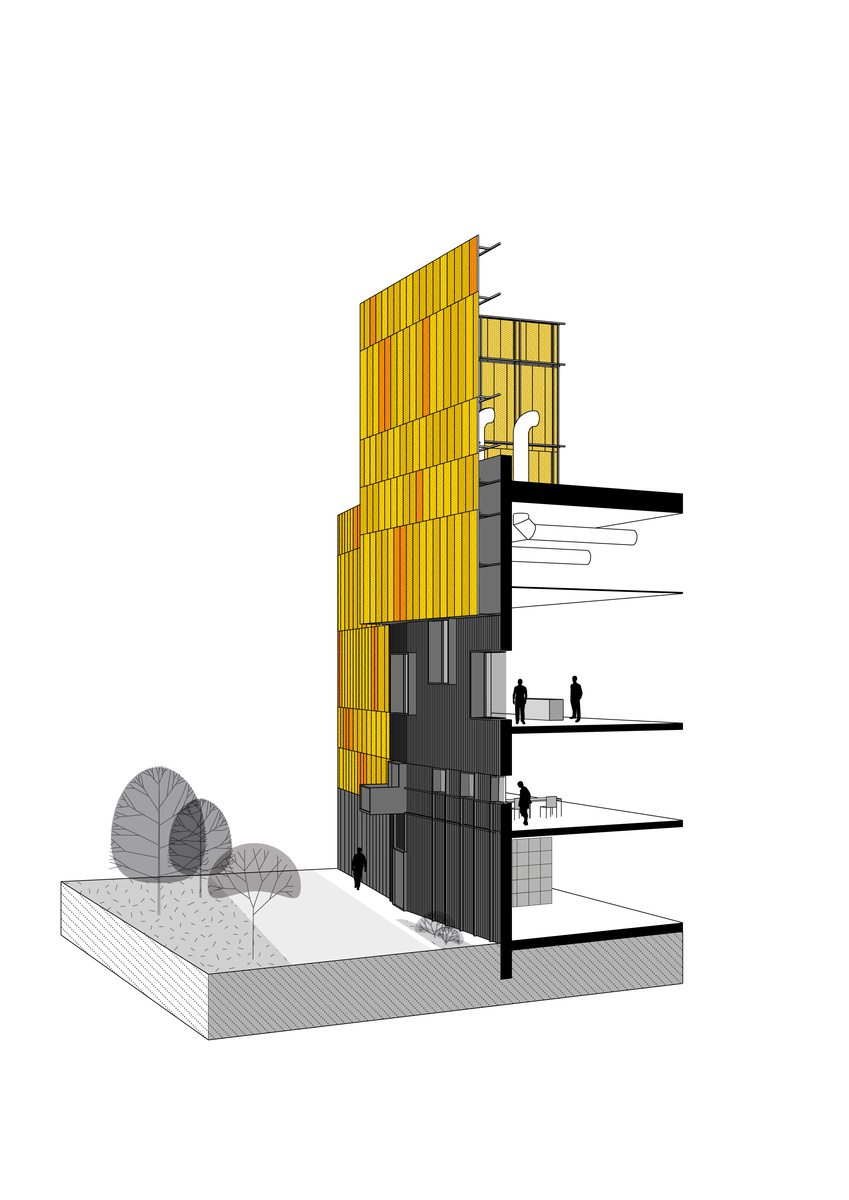 | | |
| --- | --- |
| Author | KOGAA |
| Studio | |
| Location | Vídeňská 132/100, 619 00 Brno-jih |
| Investor | Trikaya |
| Supplier | IMOS, Alglas, Proficheck |
| Date of project approval | June 2021 |
| Fotograf | |
The revitalization of shopping centers is one of the current themes of urban and architectural design. The subject of the exterior reconstruction was primarily the solution of the volume of the existing building, which dominated the skyline with its rounded facade and created the impression of an endless grey barrier. Design of the reconstruction sees the fragmentation of the original volume through matter and colour, bringing the building back to the human scale and, wherever possible, open it and present its contents.
The existing limitations of the plot did not allow for significant extensions beyond the current floor plan, therefore the main gestures were designed in relation to the verticality of the building. This created a total of six "towers", which accentuate the various operating elements that punch on the facade. This impression of a cluster of objects of different volumes is amplified towards the entrance to the visitors, where the scale of this suburban building is brought to dimensions comfortable to human perception. All interventions have made people coming to this center feel as if they were in the city and not on the outskirts.

The color scheme of the façade is another element that breaks the rigidity of the mass, and the gradual transition of colors enables the visitors to better orientate themselves in relation to the complicated traffic around the center.

The high emphasis on quality workmanship of colors was reinforced by the invitation of the painter and graphic artist Václav Kočí, who is the author of the pattern and colors of the facade.

For the sustainability of the aesthetics of the architectural design, a solution of advertising light boxes was proposed. These are placed exclusively in one strip on the facade and their morphology will strictly follow the graphic and architectural manual of the center. By this intervention, we minimize the impact of graphic smog on the suburban zone along Vídeňská Street with the vision of supporting better construction in the given location in the future.
Green building
Environmental certification
| | |
| --- | --- |
| Type and level of certificate | - |
Water management
| | |
| --- | --- |
| Is rainwater used for irrigation? | |
| Is rainwater used for other purposes, e.g. toilet flushing ? | |
| Does the building have a green roof / facade ? | |
| Is reclaimed waste water used, e.g. from showers and sinks ? | |
The quality of the indoor environment
| | |
| --- | --- |
| Is clean air supply automated ? | |
| Is comfortable temperature during summer and winter automated? | |
| Is natural lighting guaranteed in all living areas? | |
| Is artificial lighting automated? | |
| Is acoustic comfort, specifically reverberation time, guaranteed? | |
| Does the layout solution include zoning and ergonomics elements? | |
Principles of circular economics
| | |
| --- | --- |
| Does the project use recycled materials? | |
| Does the project use recyclable materials? | |
| Are materials with a documented Environmental Product Declaration (EPD) promoted in the project? | |
| Are other sustainability certifications used for materials and elements? | |
Energy efficiency
| | |
| --- | --- |
| Energy performance class of the building according to the Energy Performance Certificate of the building | |
| Is efficient energy management (measurement and regular analysis of consumption data) considered? | |
| Are renewable sources of energy used, e.g. solar system, photovoltaics? | |
Interconnection with surroundings
| | |
| --- | --- |
| Does the project enable the easy use of public transport? | |
| Does the project support the use of alternative modes of transport, e.g cycling, walking etc. ? | |
| Is there access to recreational natural areas, e.g. parks, in the immediate vicinity of the building? | |