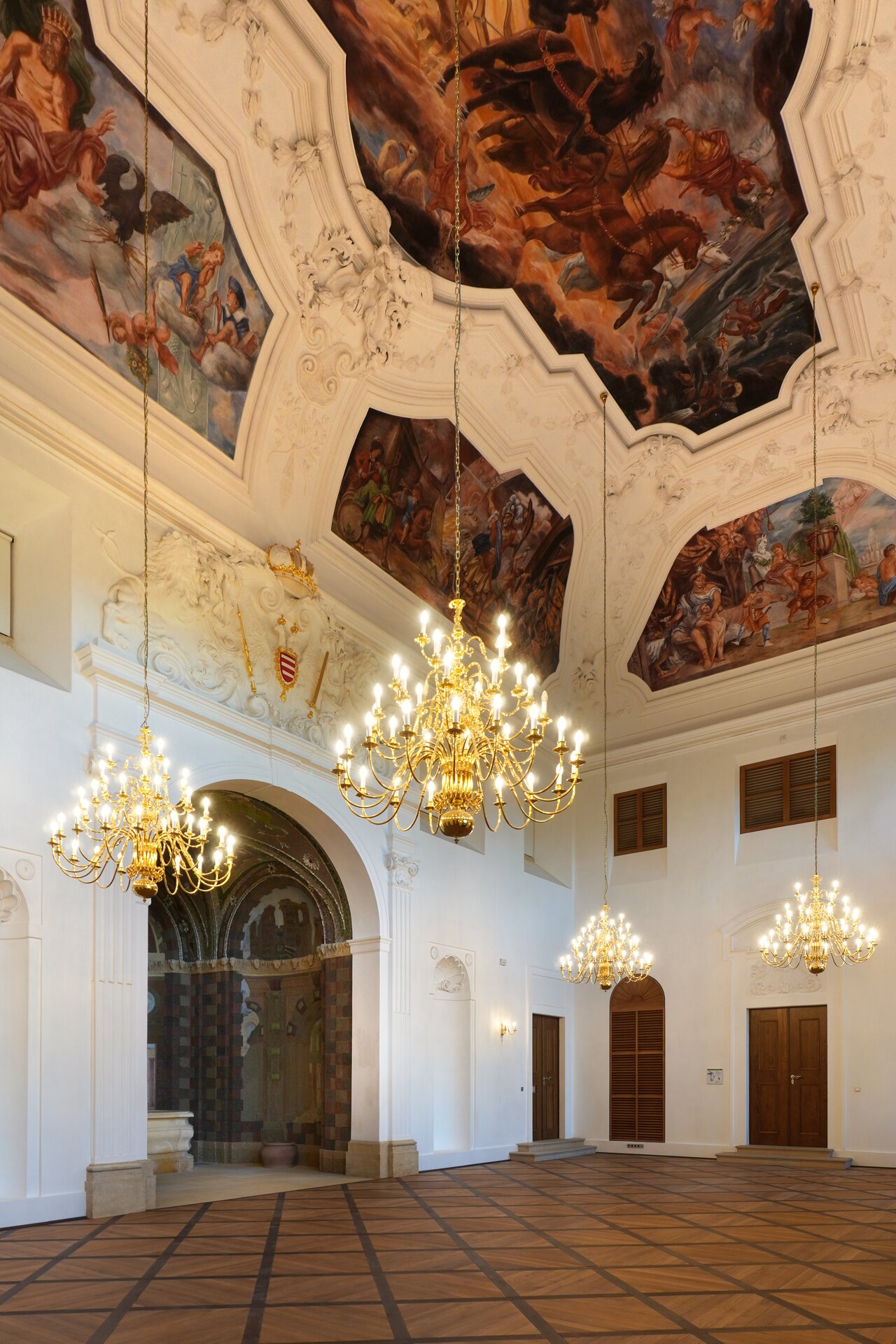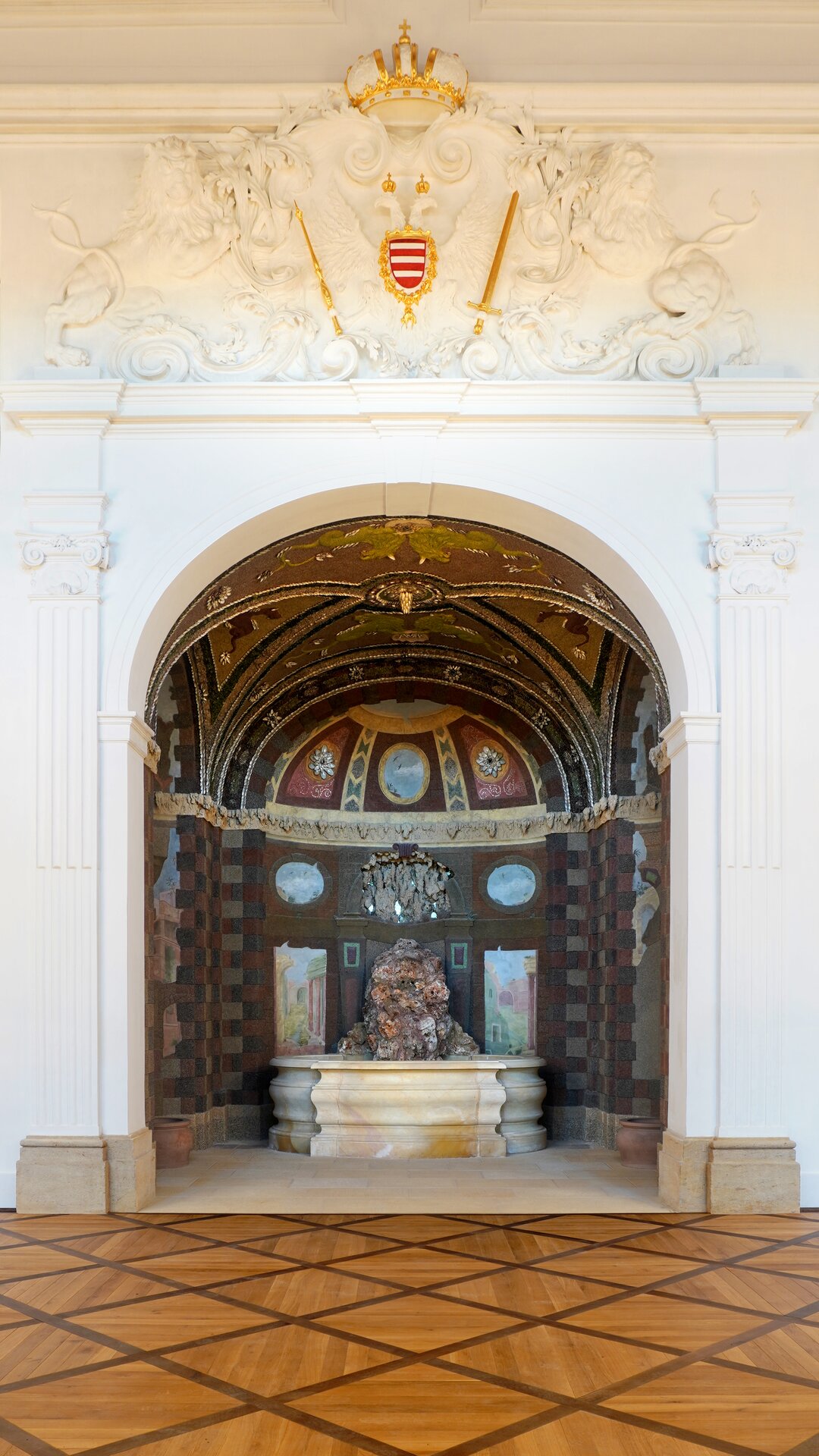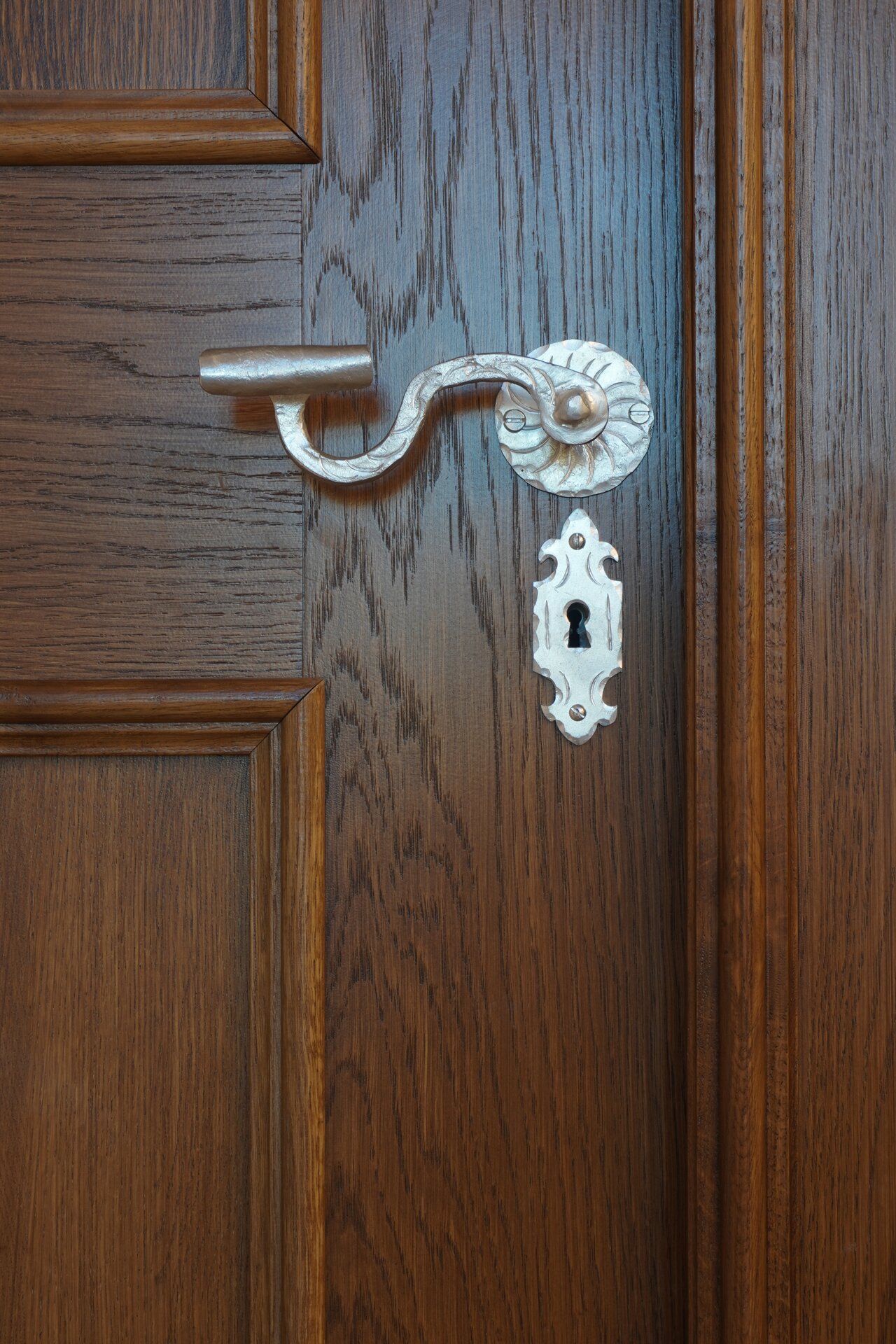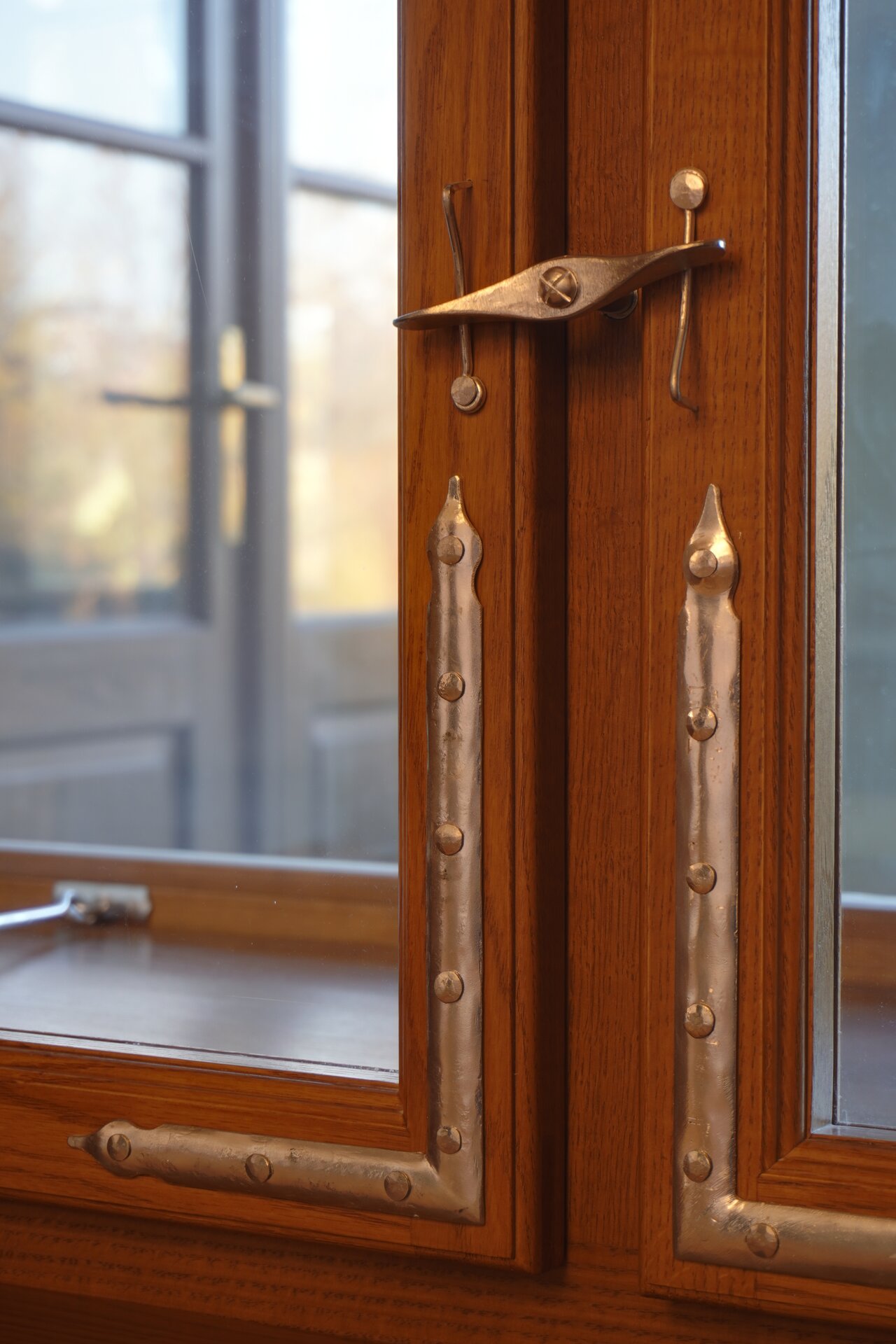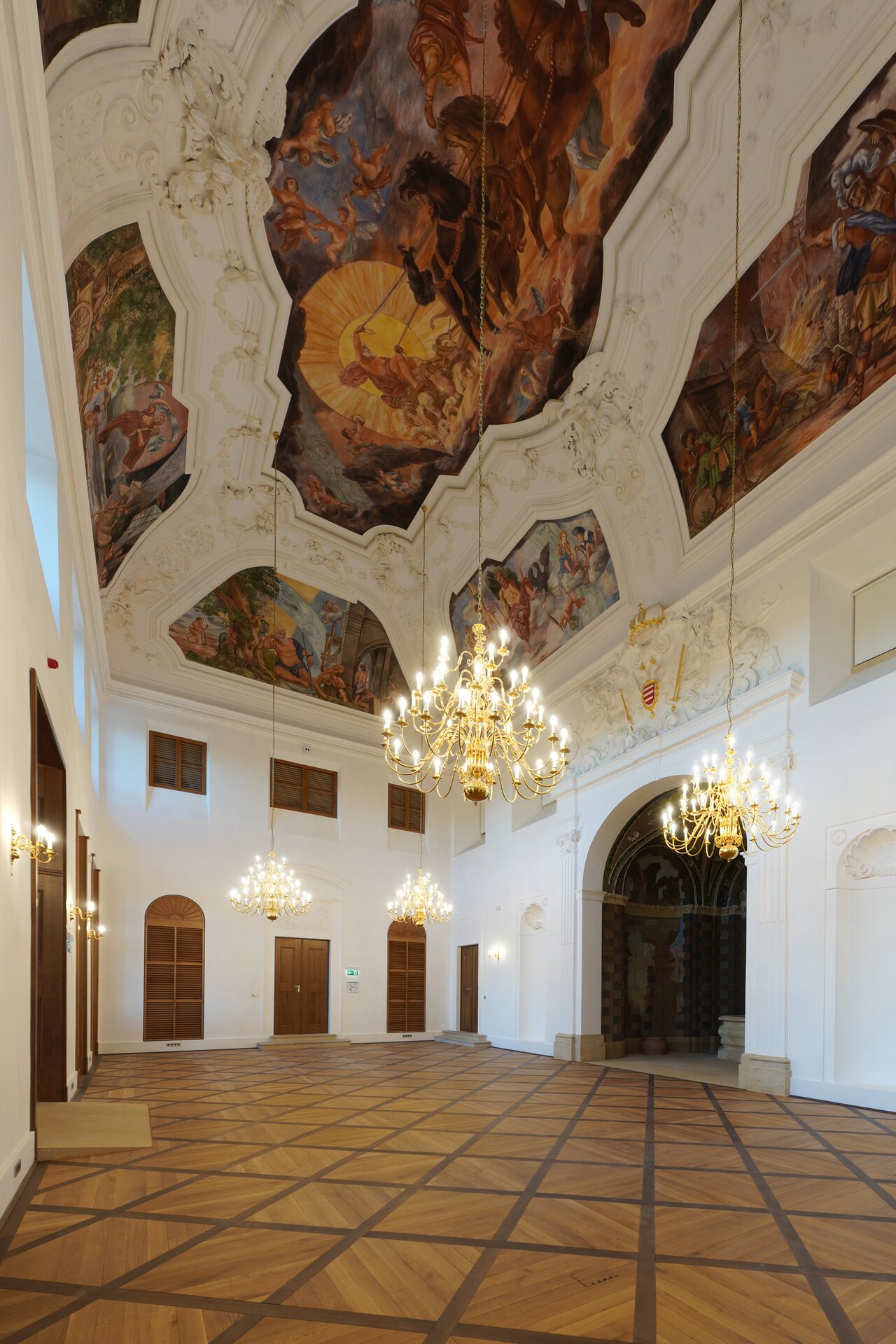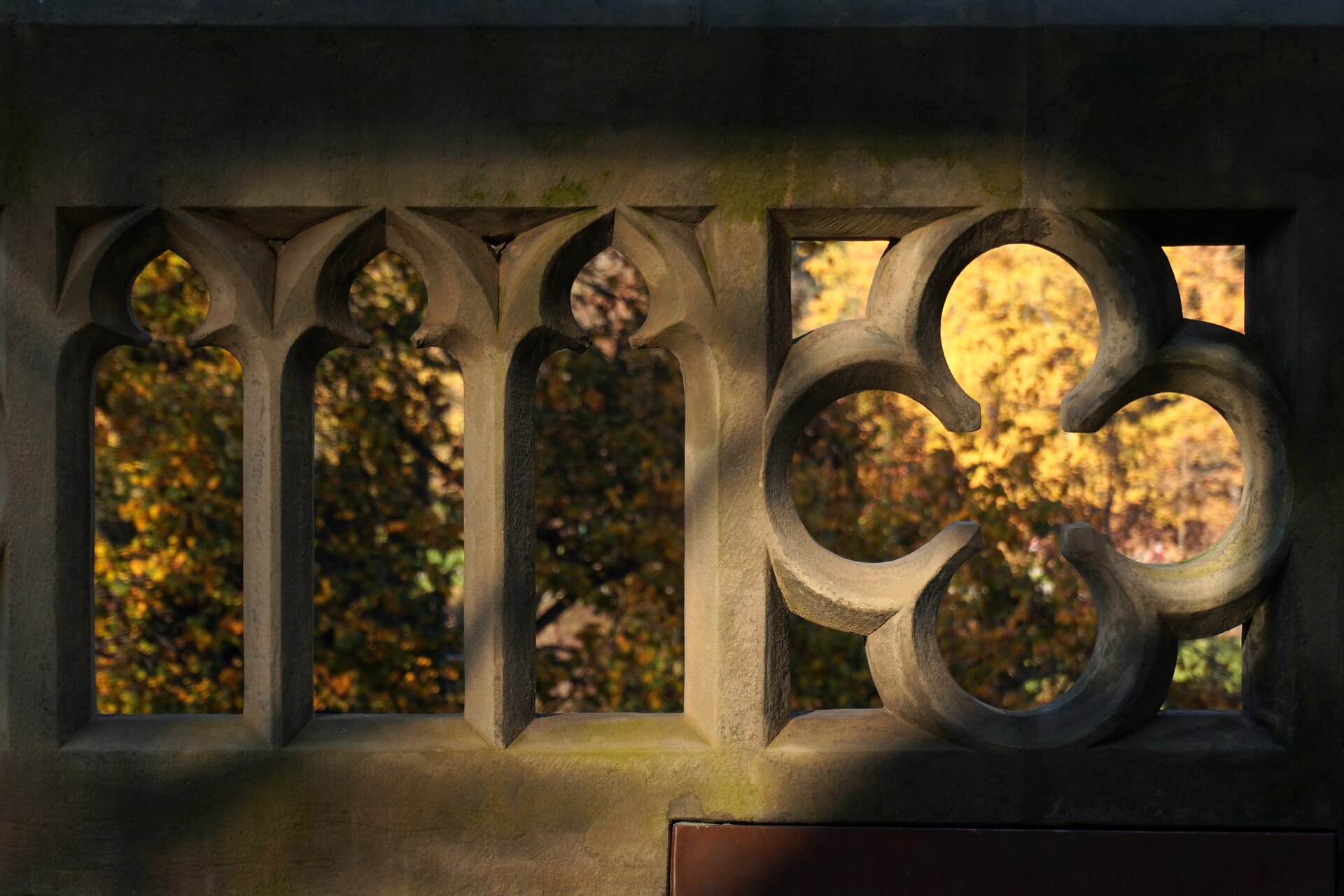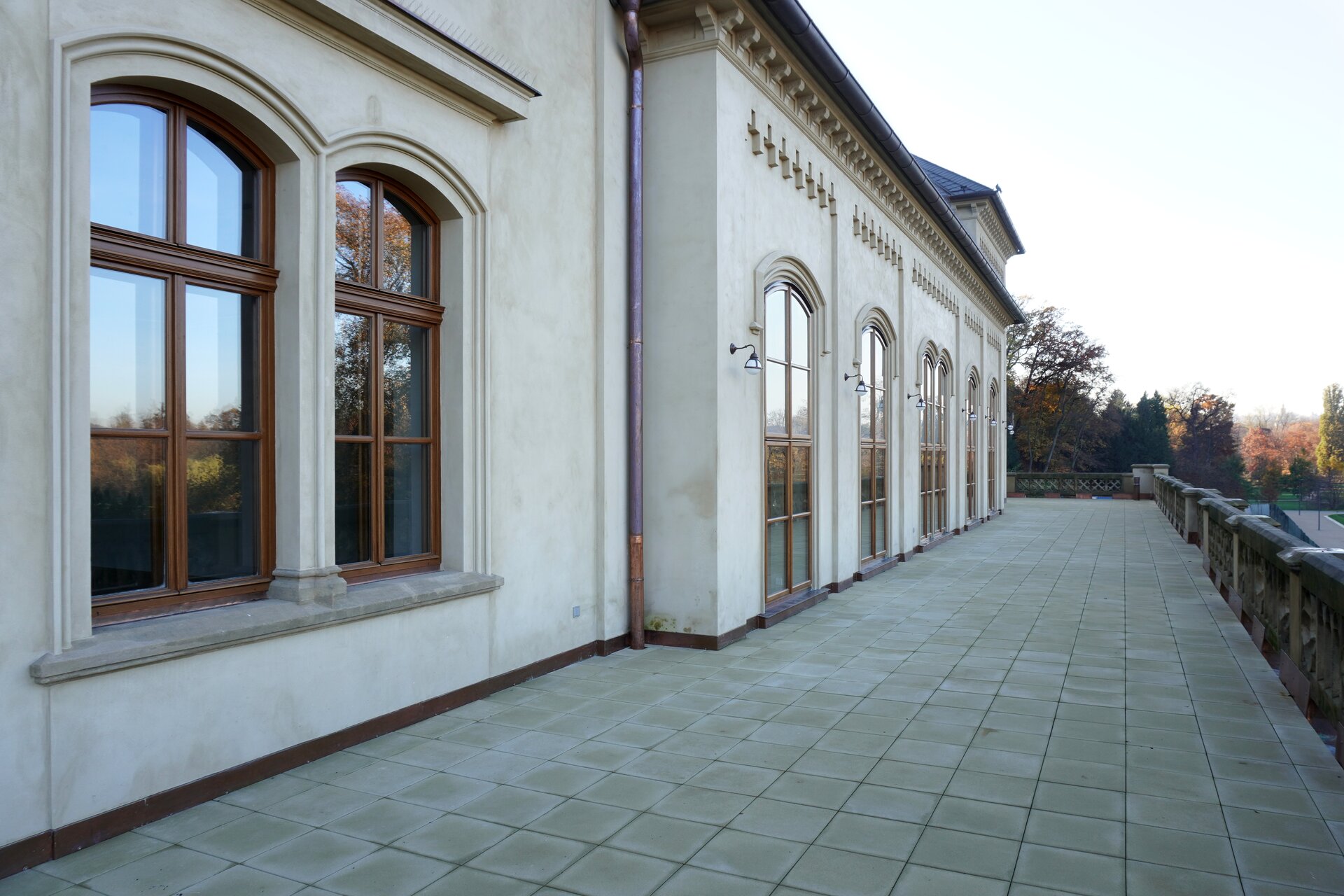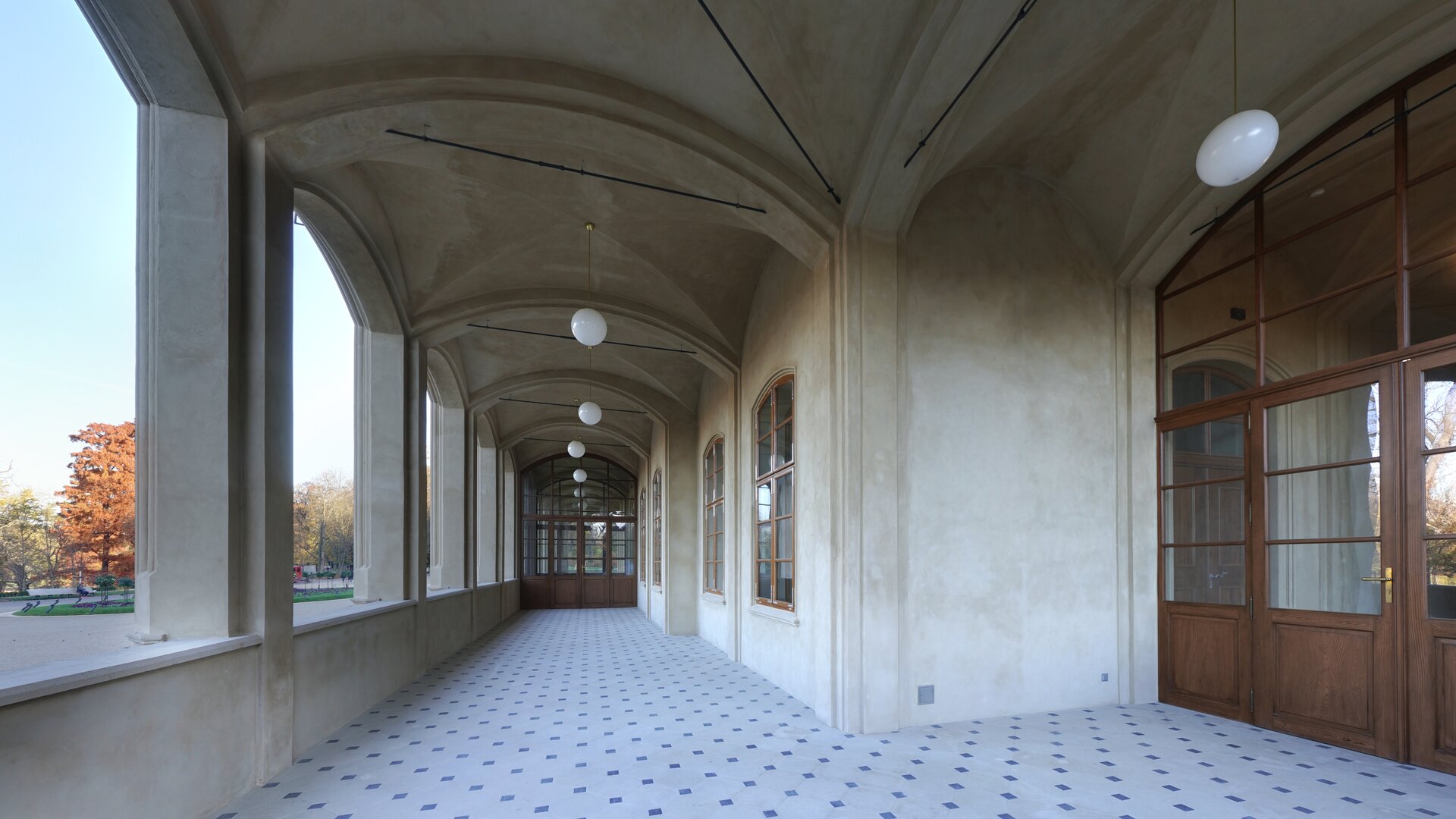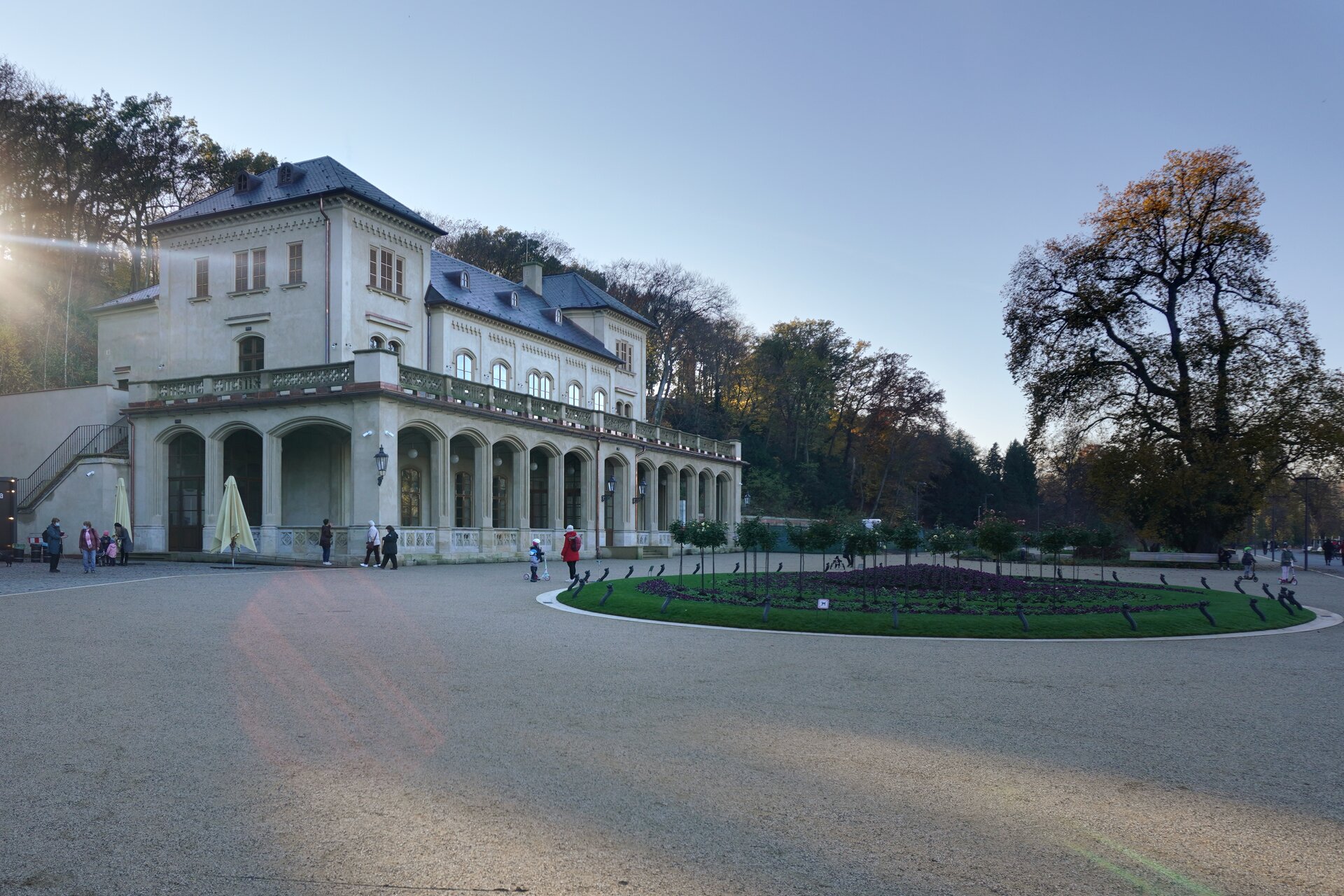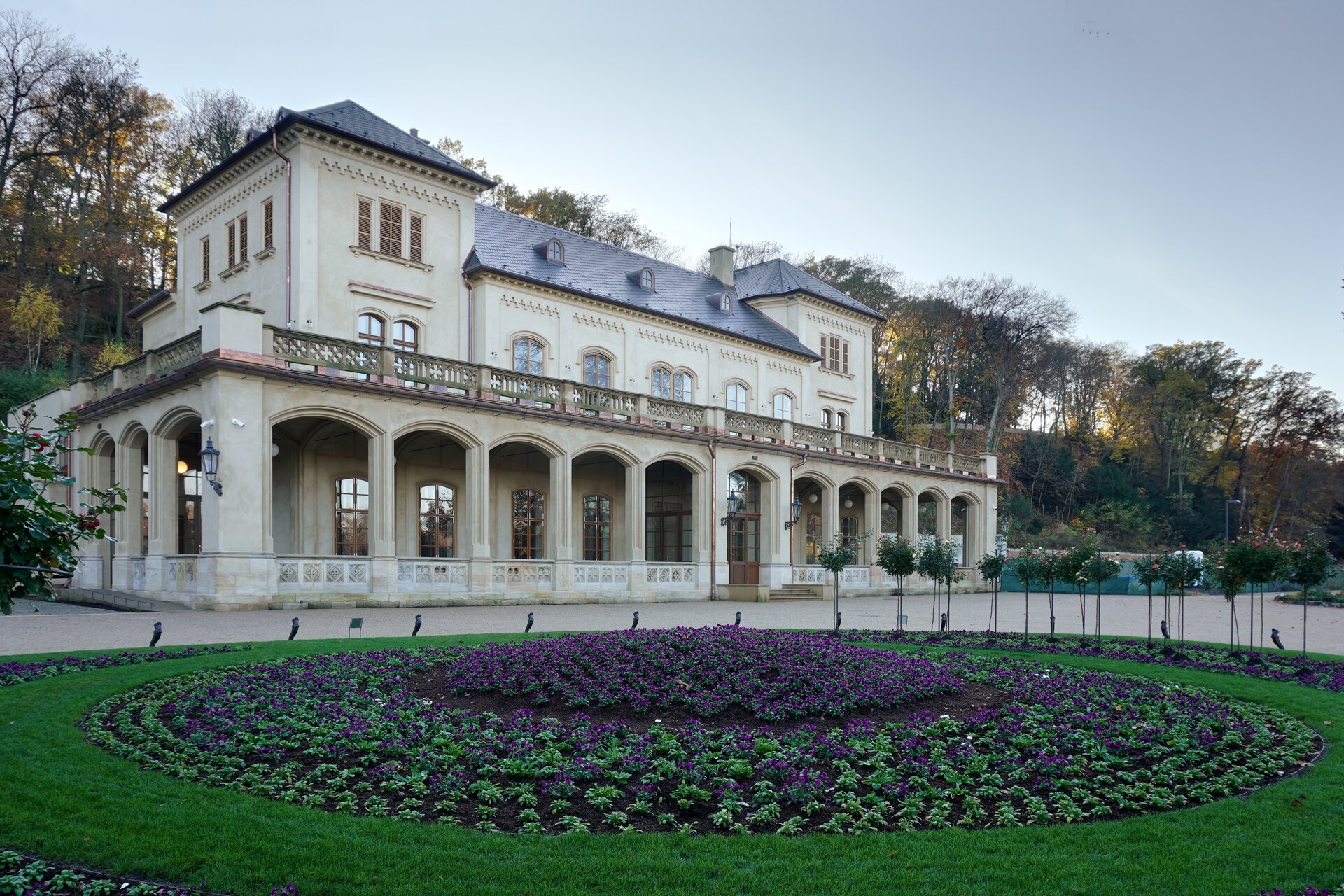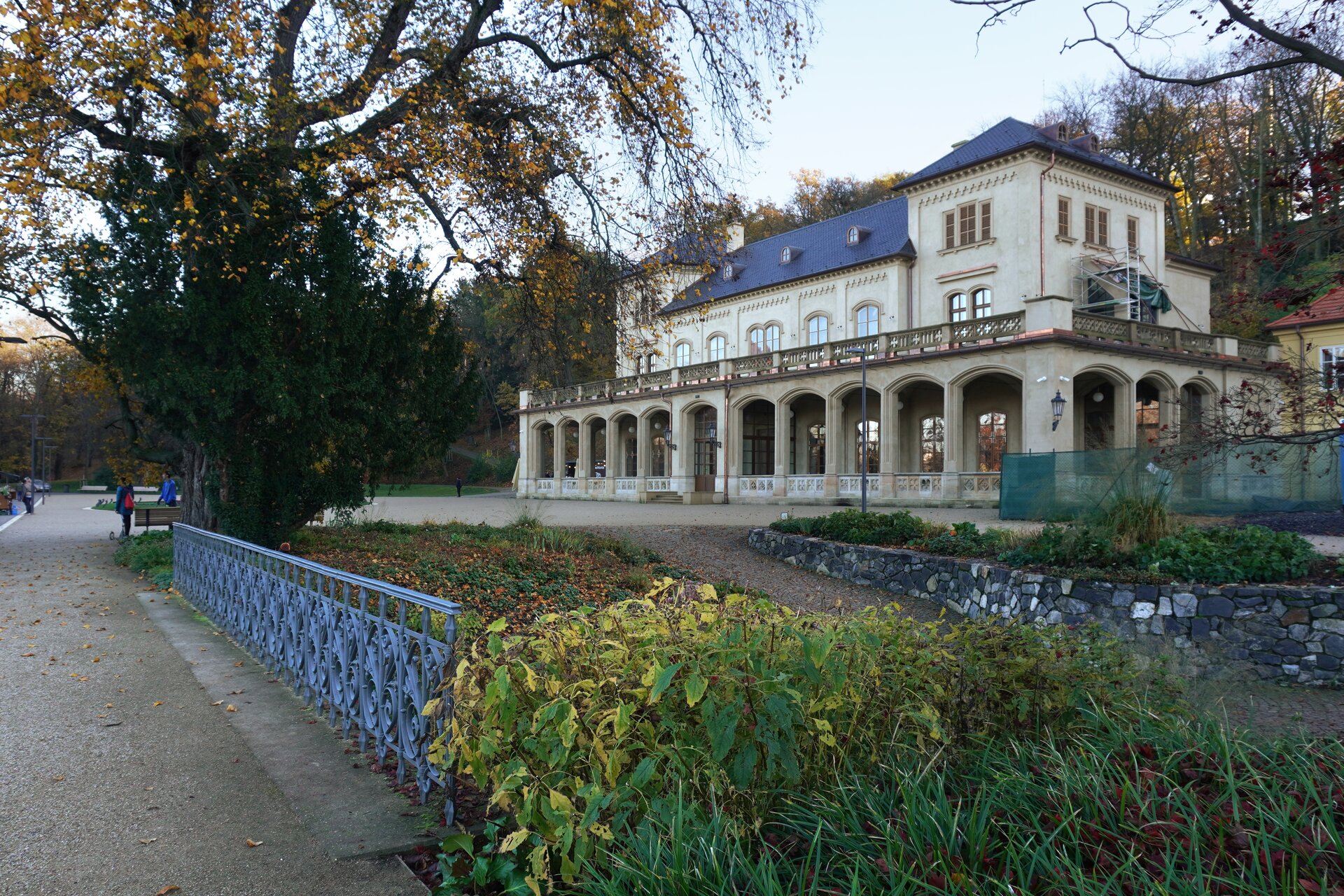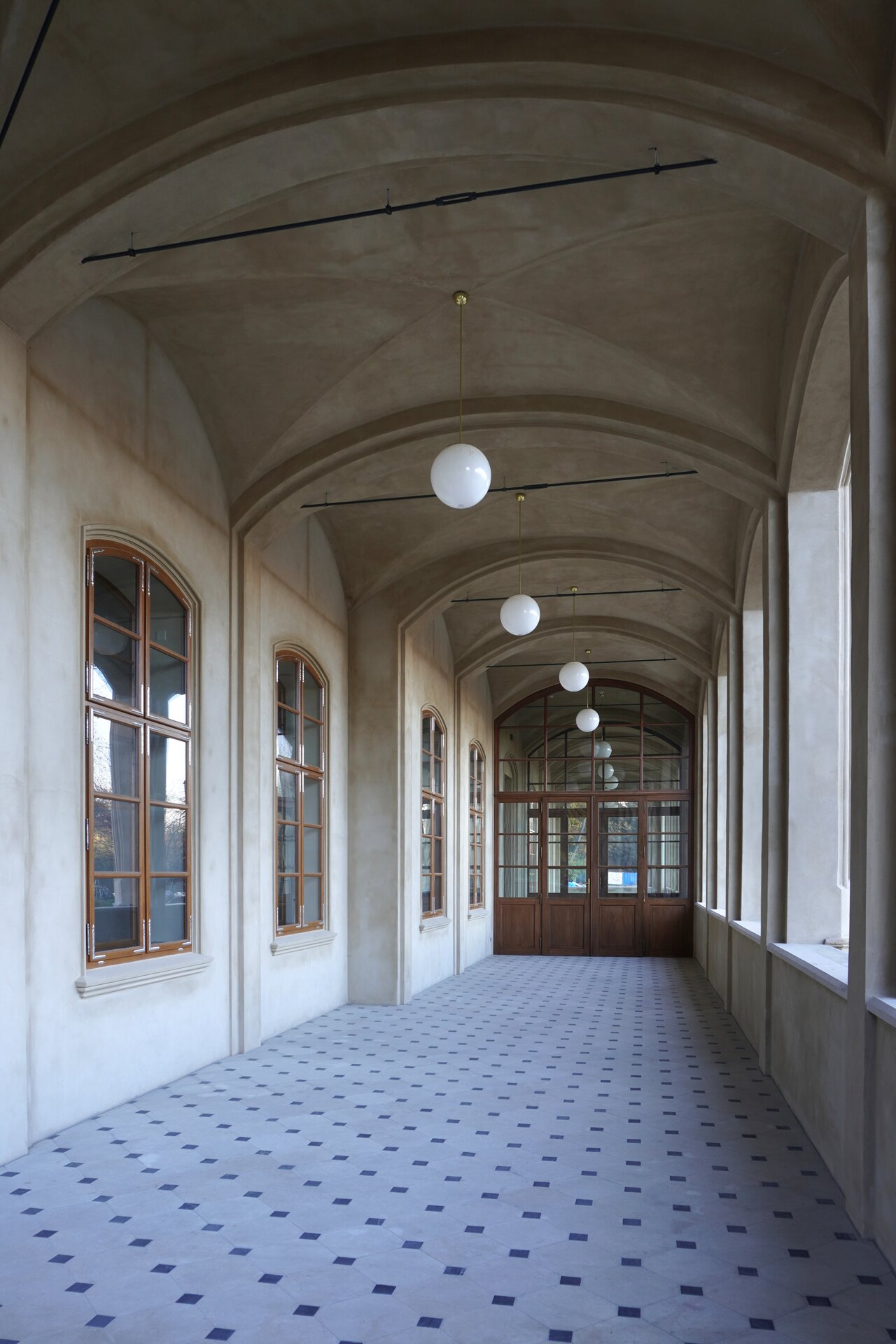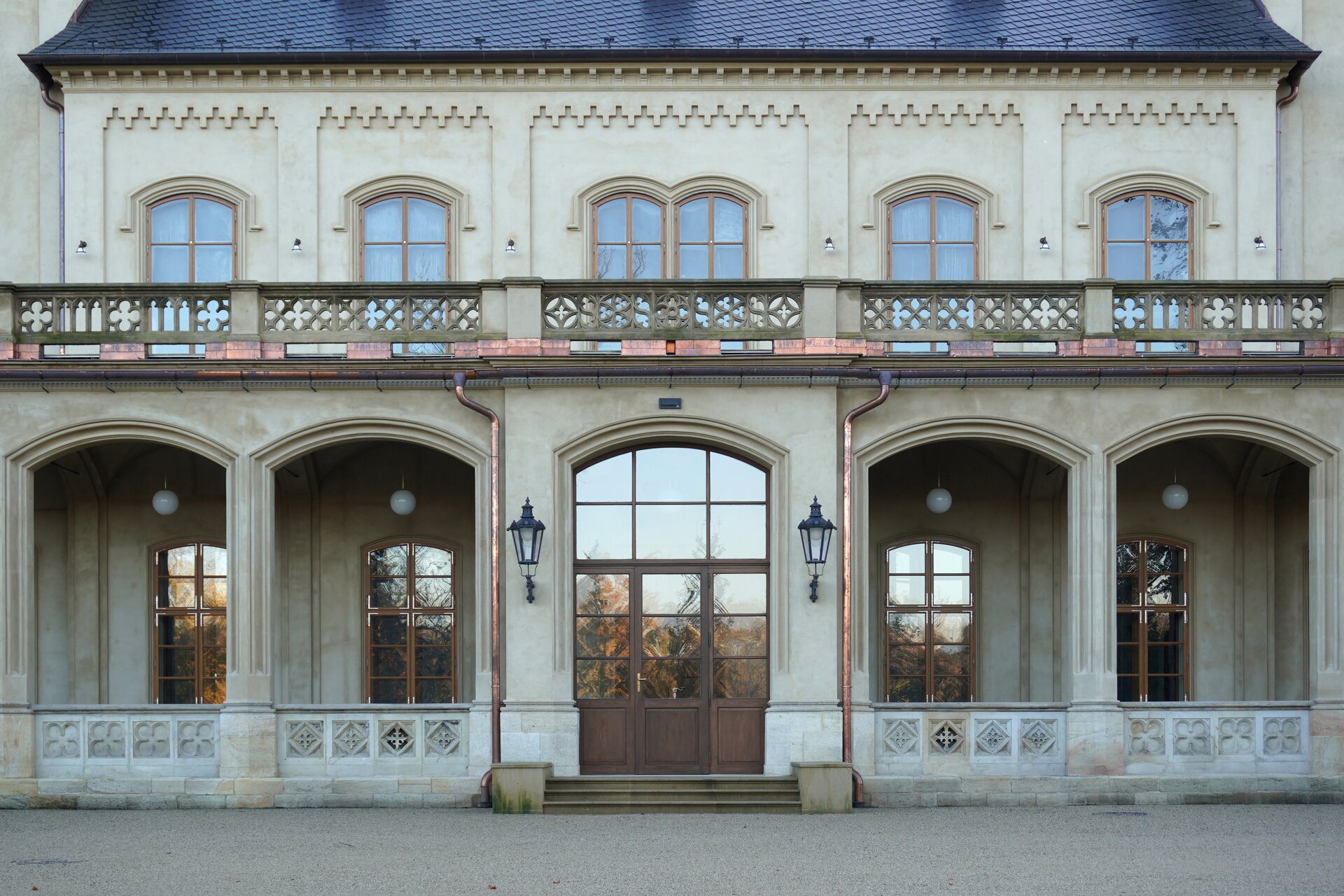 | | |
| --- | --- |
| Author | Hulec & Špička Architekti - Mikuláš Hulec, Daniel Špička, Michala Srnková, Helena Šímová, Matěj Boháč |
| Studio | |
| Location | Praha 7 - Bubeneč, č. p. 20 |
| Investor | Hlavní město Praha |
| Supplier | PRACOM s. r. o. |
| Date of project approval | September 2020 |
| Fotograf | |
Šlechtova restaurace, formerly Royal Hall was built at the end of the 17th century in early Baroque style as a hunting pavilion, decorated with murals by Jan Jakub Stevens and enriched with a romantic grotto. It was re-built in neo-Gothic style in the 19th century and became a renowned garden restaurant. After 1948 its fame began to fade, in 1980's it was burned two times and in 2002 it was flooded to a depth of 5 m. In the 1990's Hulec and Špička Architects began to document the remains of the monument and since 2000 worked on a project for its renovation, at first for Prague 7 and later for the Prague Municipality. In 2021 the first stage of the project was inaugurated – the most valuable historic part. In close cooperation with restorers, the baroque core with the grotto regained as much of its former appearance as possible. A functional replica of a Baroque fountain was installed, neo-Gothic arcades and towers were carefully renovated using appropriate technologies of the period.
The Baroque interiors were restored using professional conservation techniques, as were the authentic decorations of the grotto, where missing parts of the murals and decorations made of freshwater shells and Czech crystals had to be completed. A maximally authentic colour of the romantic Gothic Revival facade was achieved using a special plaster and stucco mixture, consisting of burnt lime, metakaolin and Roman cement. The Baroque part of the building stands on oak piles and deep strip foundations, nevertheless the vaults and sand stone columns of the arcades, severely damaged by fire, had to be structurally reinforced. The timber roof structure and a copy of the original slate clad roof are entirely new. Dampness in the building is eliminated by a combination of ventilated floors in the arcades, injections of the historic masonry and underfloor insulations in the interiors.
Green building
Environmental certification
| | |
| --- | --- |
| Type and level of certificate | - |
Water management
| | |
| --- | --- |
| Is rainwater used for irrigation? | |
| Is rainwater used for other purposes, e.g. toilet flushing ? | |
| Does the building have a green roof / facade ? | |
| Is reclaimed waste water used, e.g. from showers and sinks ? | |
The quality of the indoor environment
| | |
| --- | --- |
| Is clean air supply automated ? | |
| Is comfortable temperature during summer and winter automated? | |
| Is natural lighting guaranteed in all living areas? | |
| Is artificial lighting automated? | |
| Is acoustic comfort, specifically reverberation time, guaranteed? | |
| Does the layout solution include zoning and ergonomics elements? | |
Principles of circular economics
| | |
| --- | --- |
| Does the project use recycled materials? | |
| Does the project use recyclable materials? | |
| Are materials with a documented Environmental Product Declaration (EPD) promoted in the project? | |
| Are other sustainability certifications used for materials and elements? | |
Energy efficiency
| | |
| --- | --- |
| Energy performance class of the building according to the Energy Performance Certificate of the building | G |
| Is efficient energy management (measurement and regular analysis of consumption data) considered? | |
| Are renewable sources of energy used, e.g. solar system, photovoltaics? | |
Interconnection with surroundings
| | |
| --- | --- |
| Does the project enable the easy use of public transport? | |
| Does the project support the use of alternative modes of transport, e.g cycling, walking etc. ? | |
| Is there access to recreational natural areas, e.g. parks, in the immediate vicinity of the building? | |