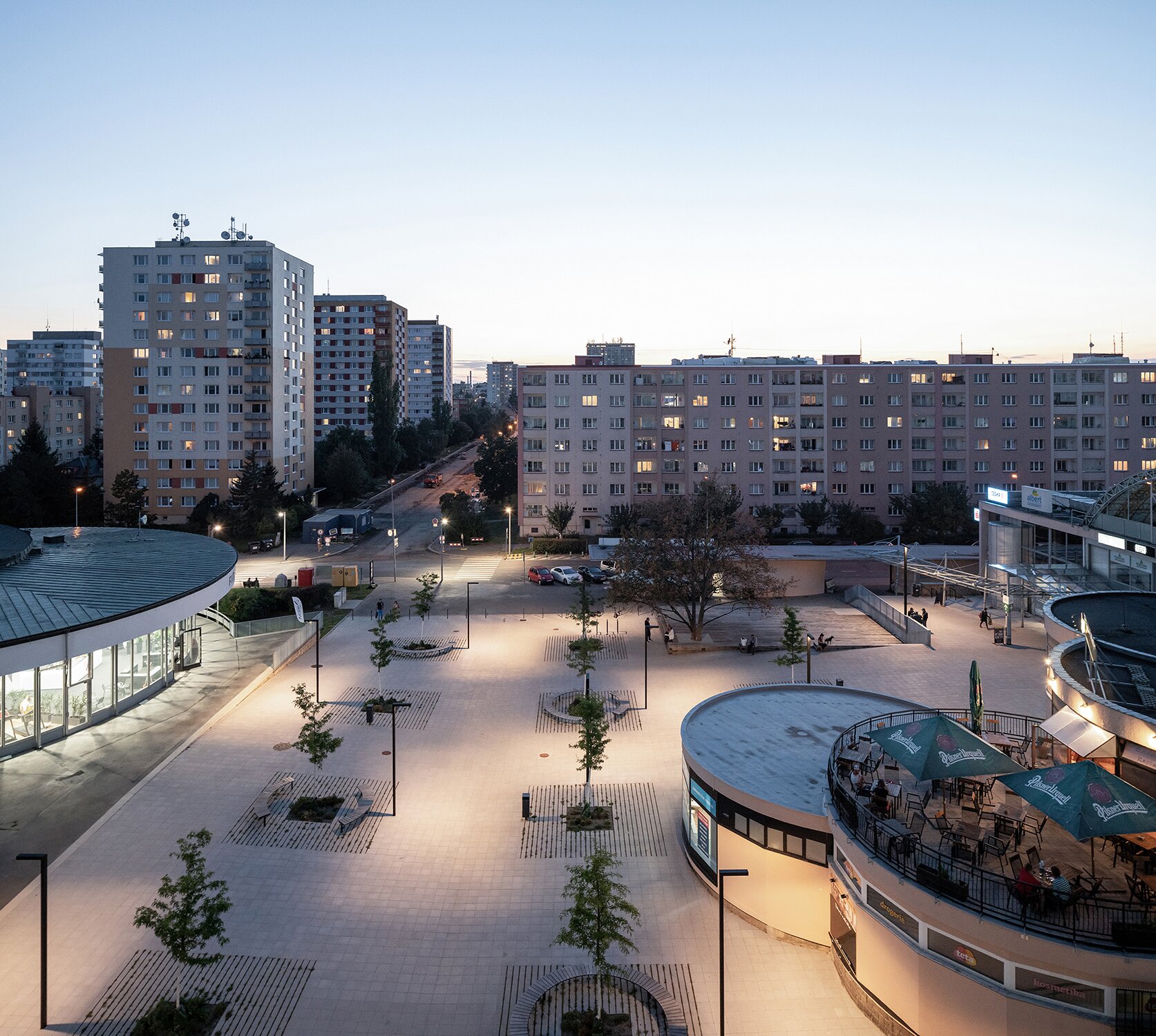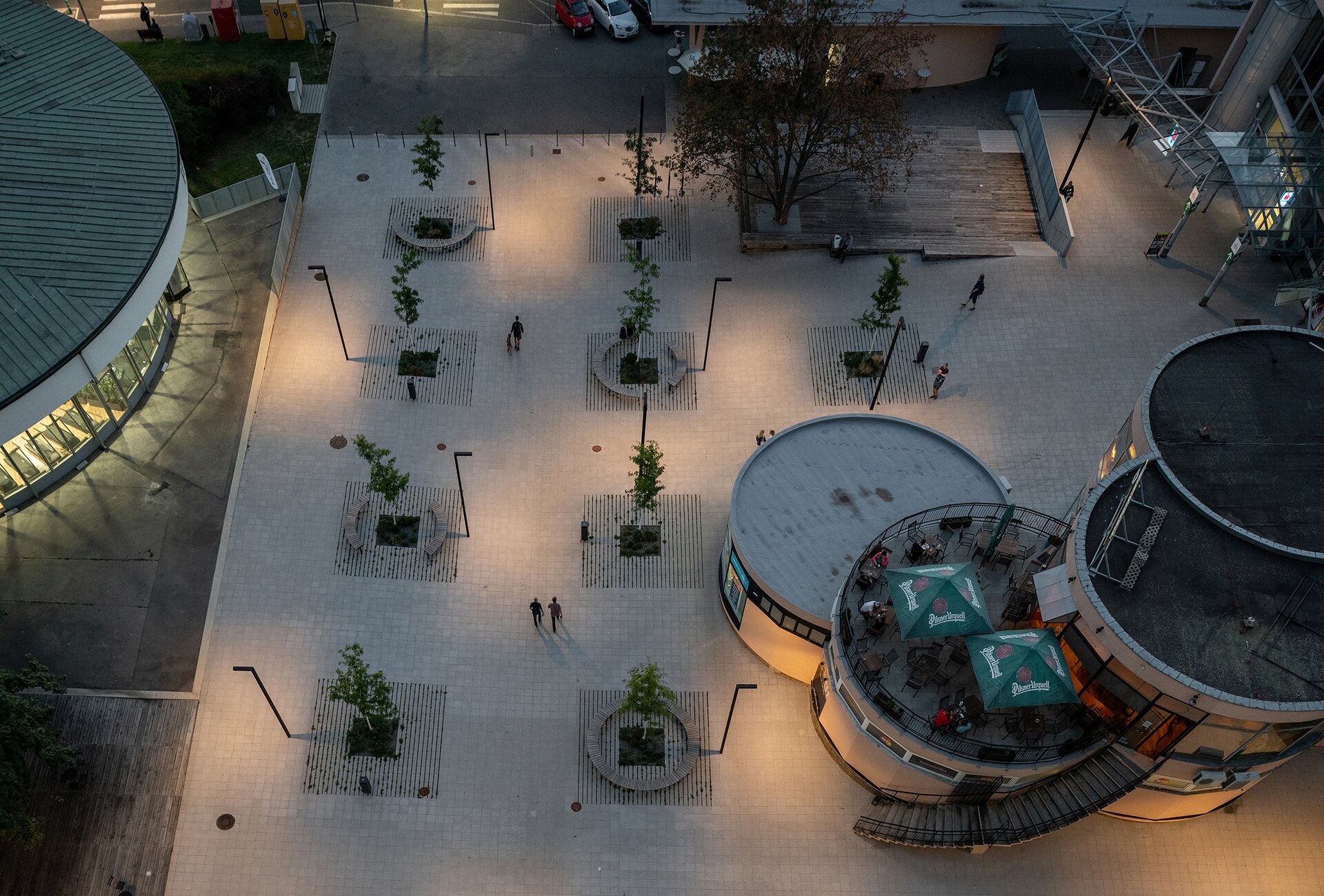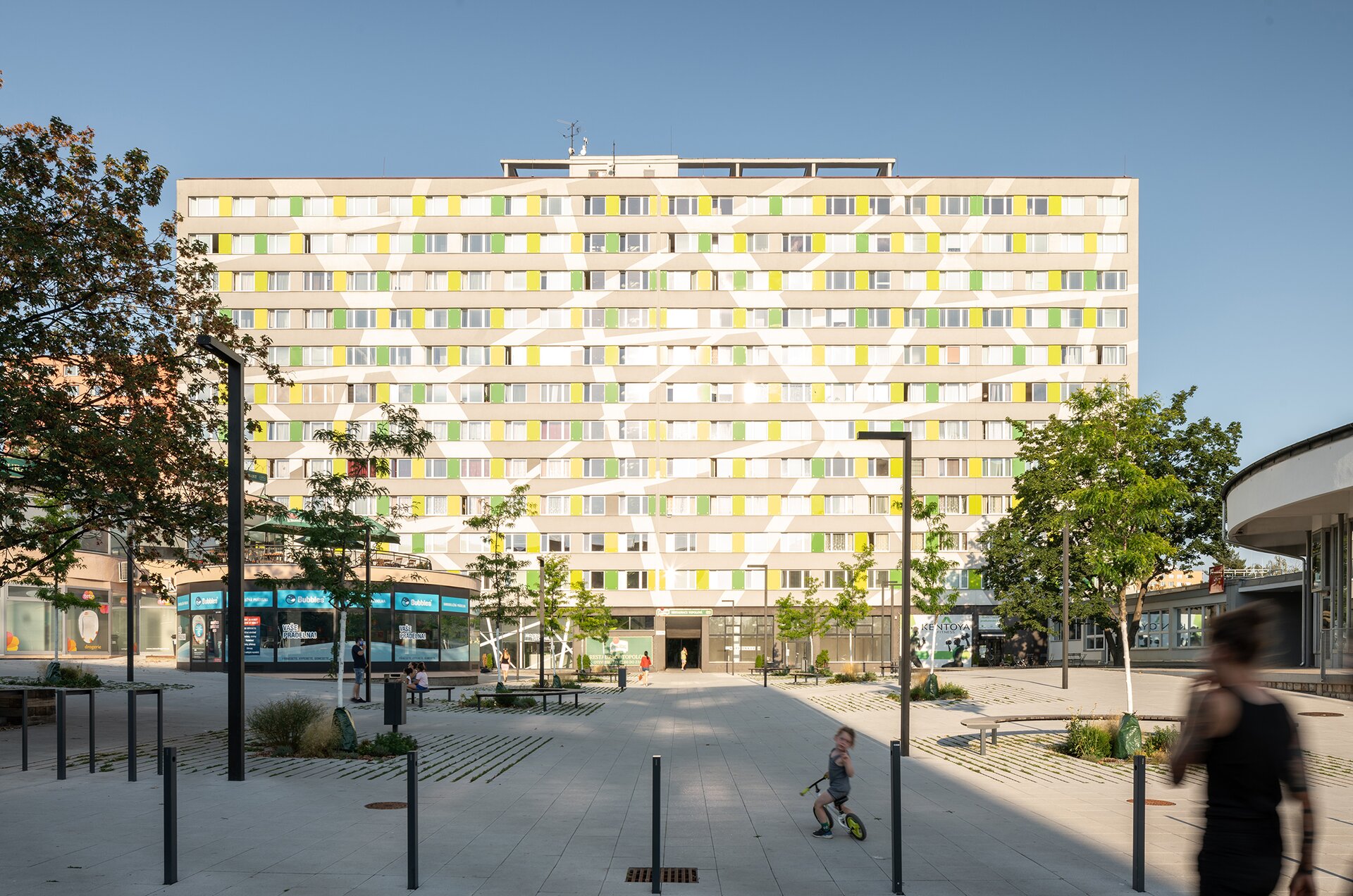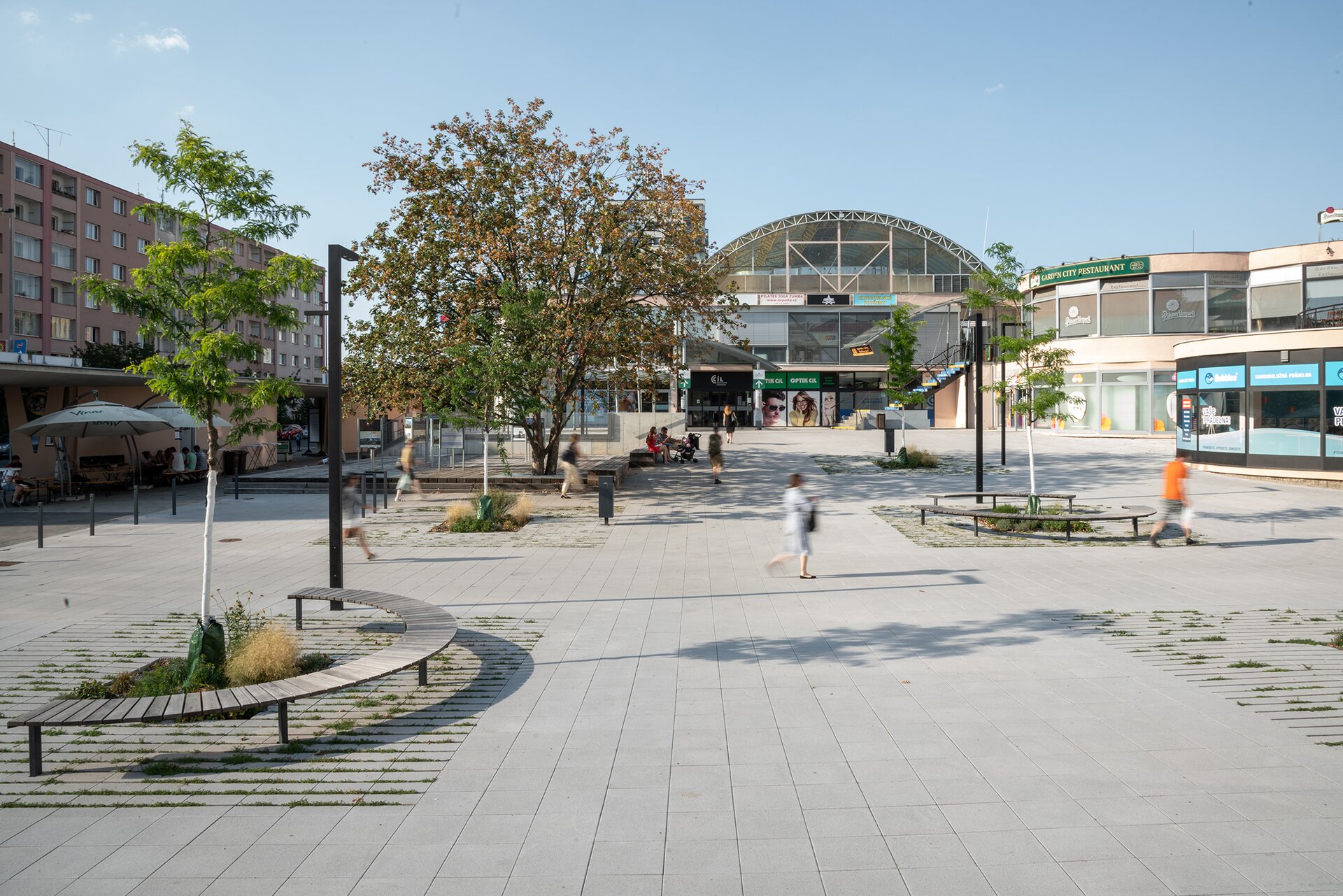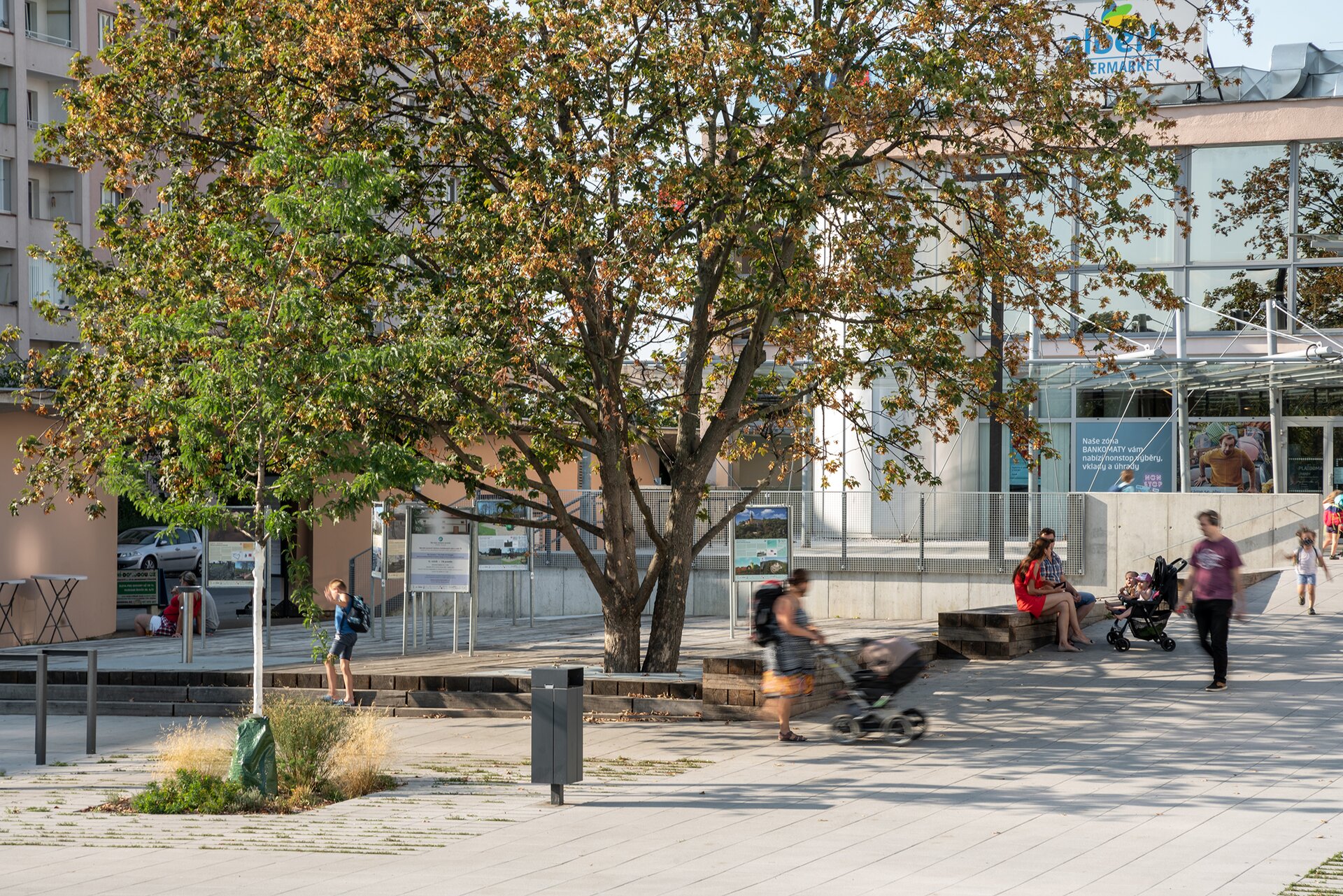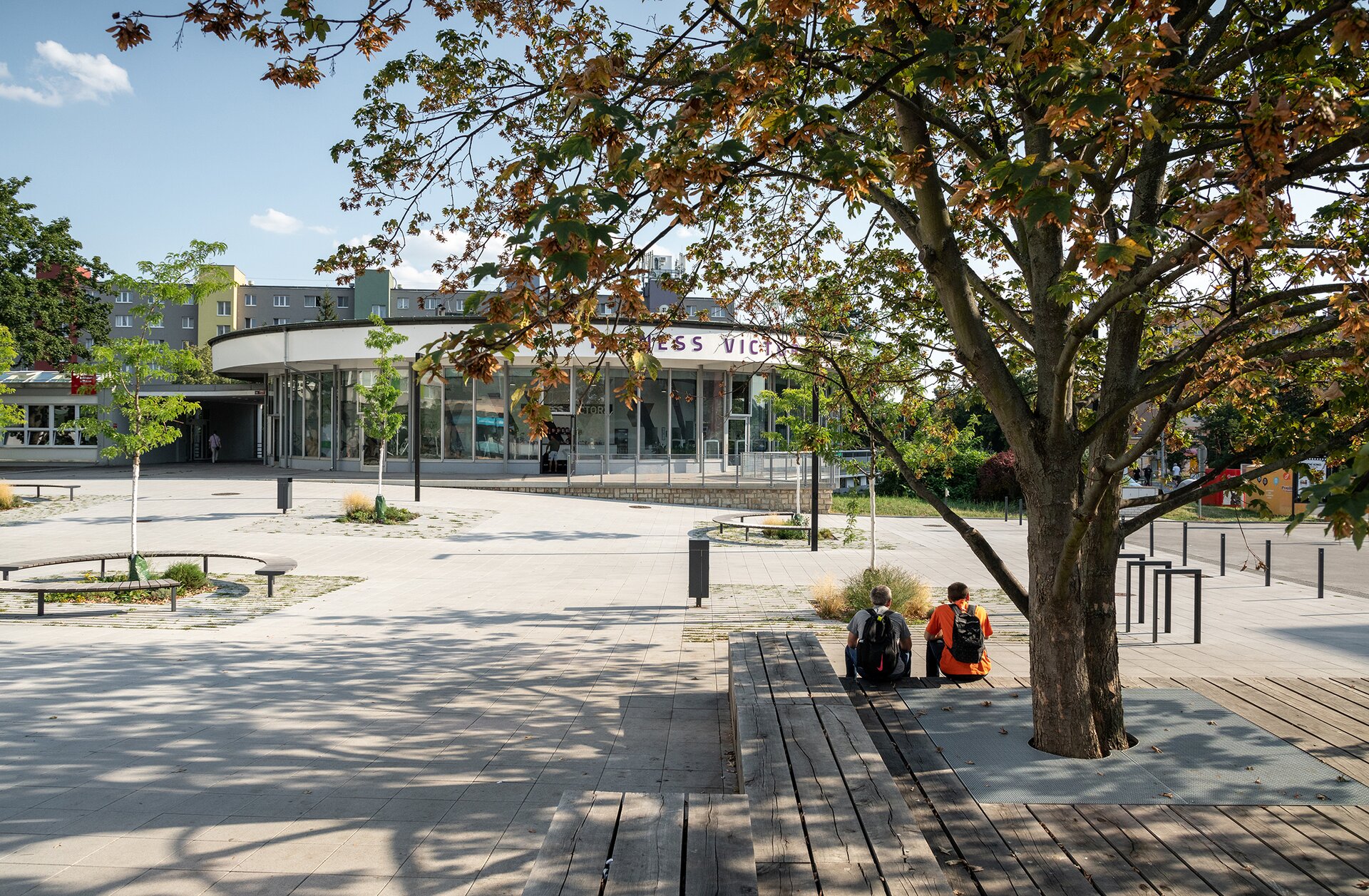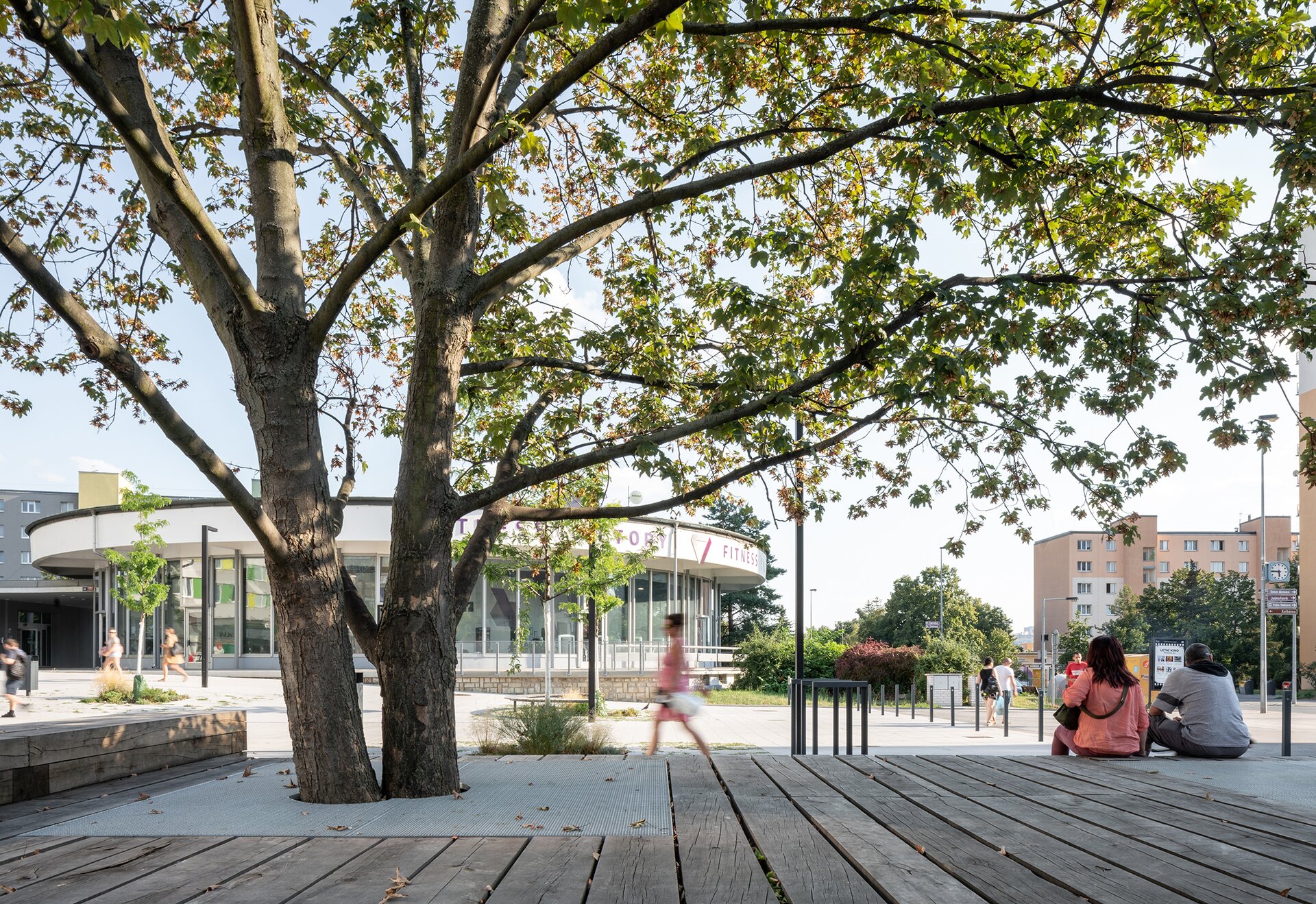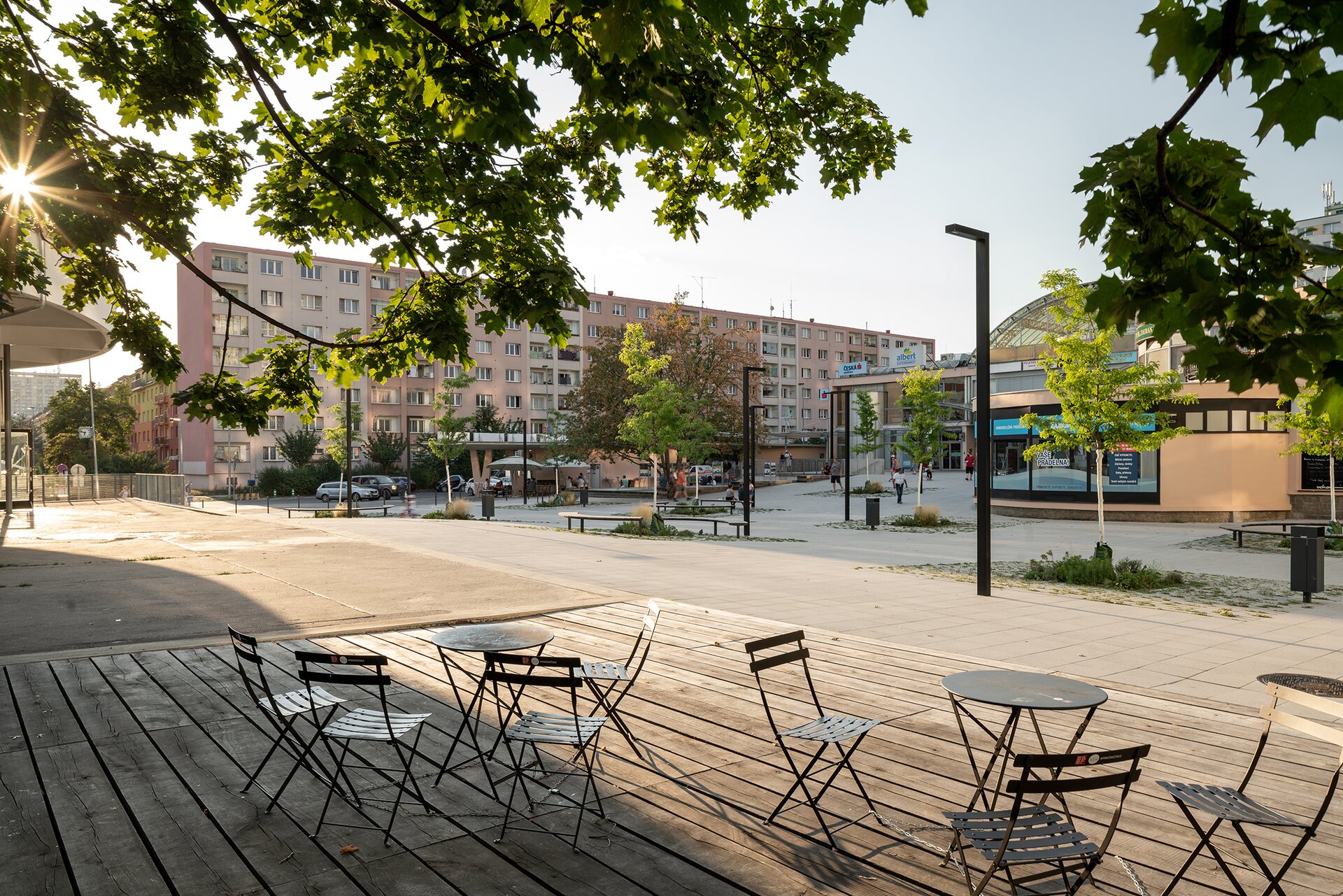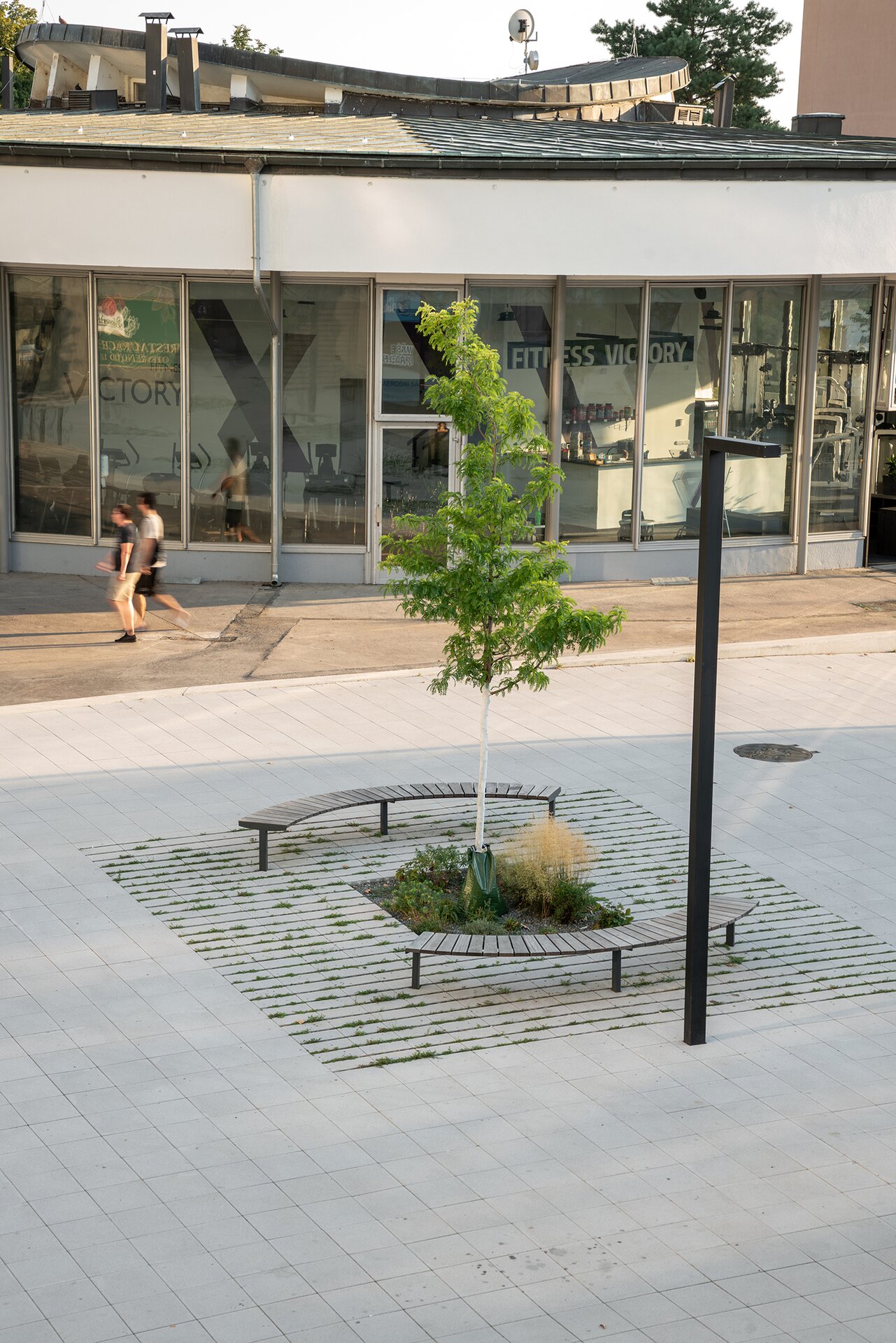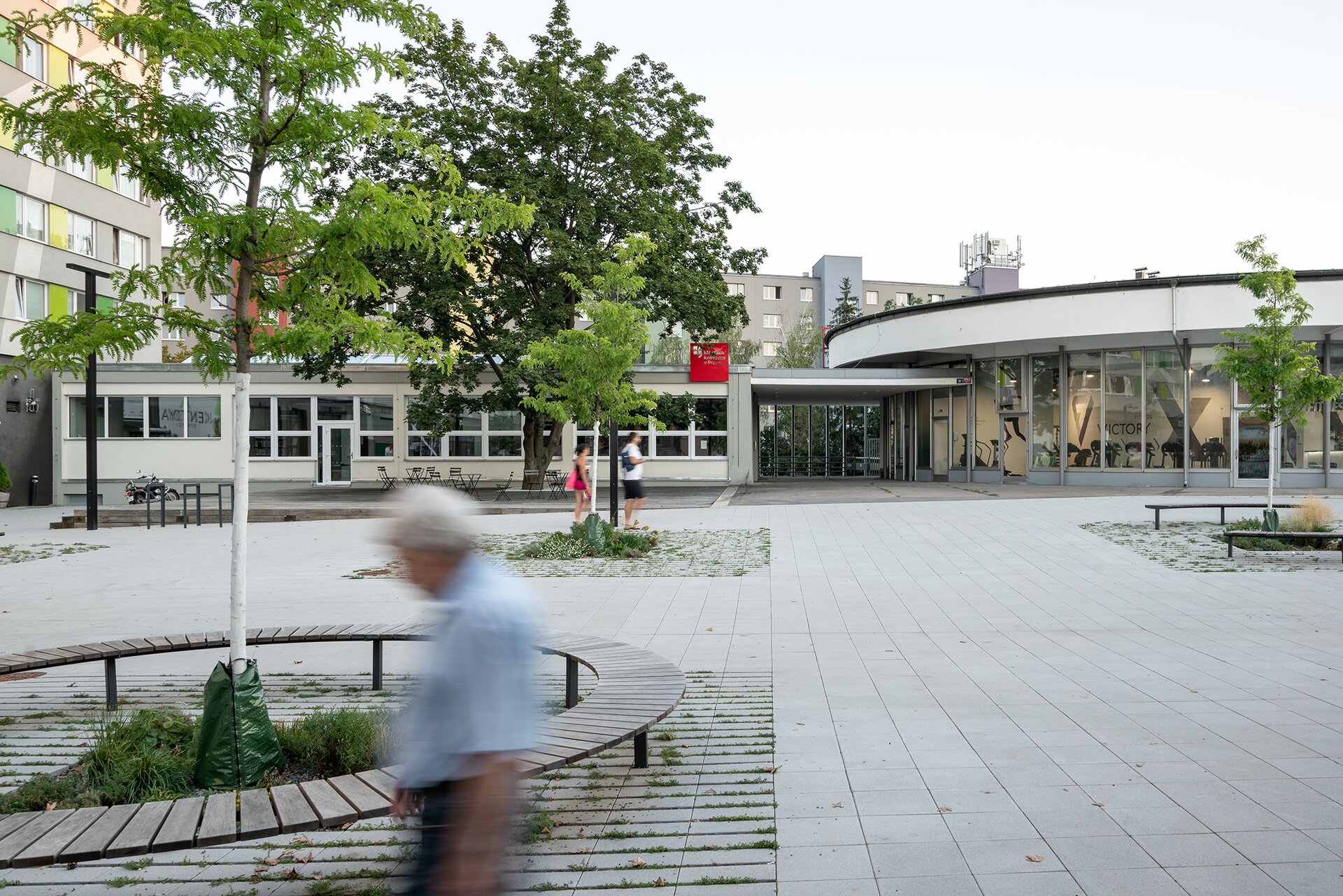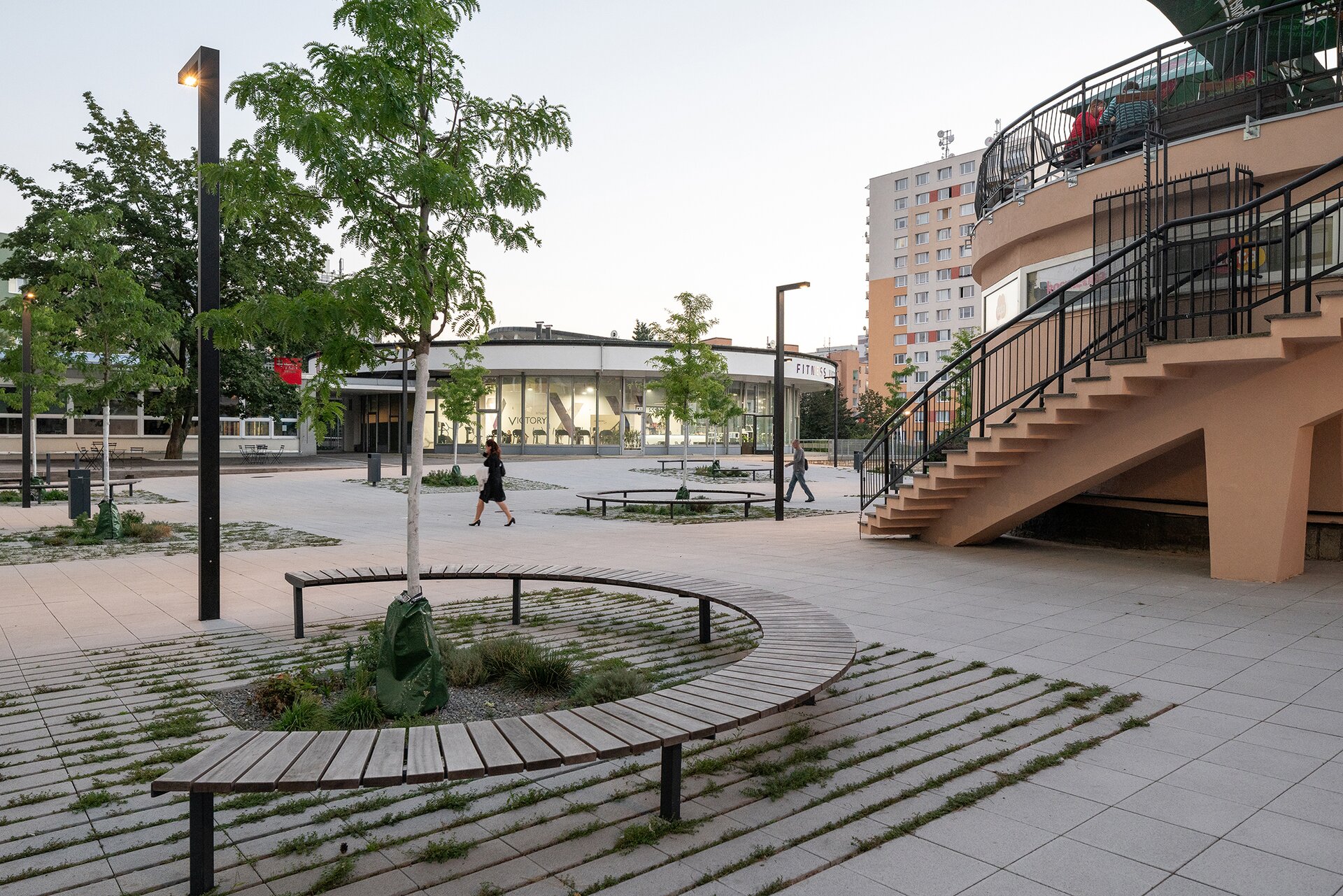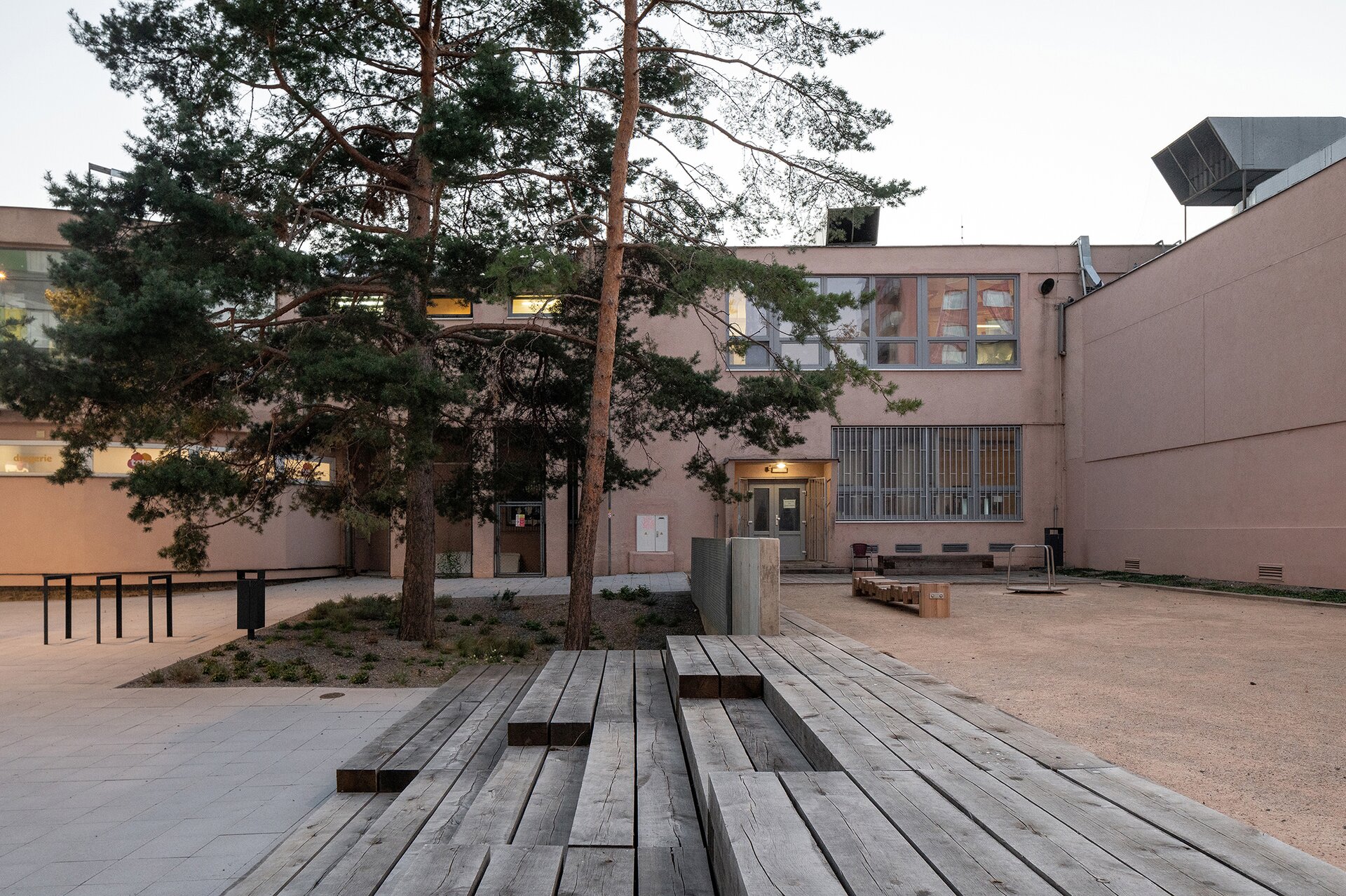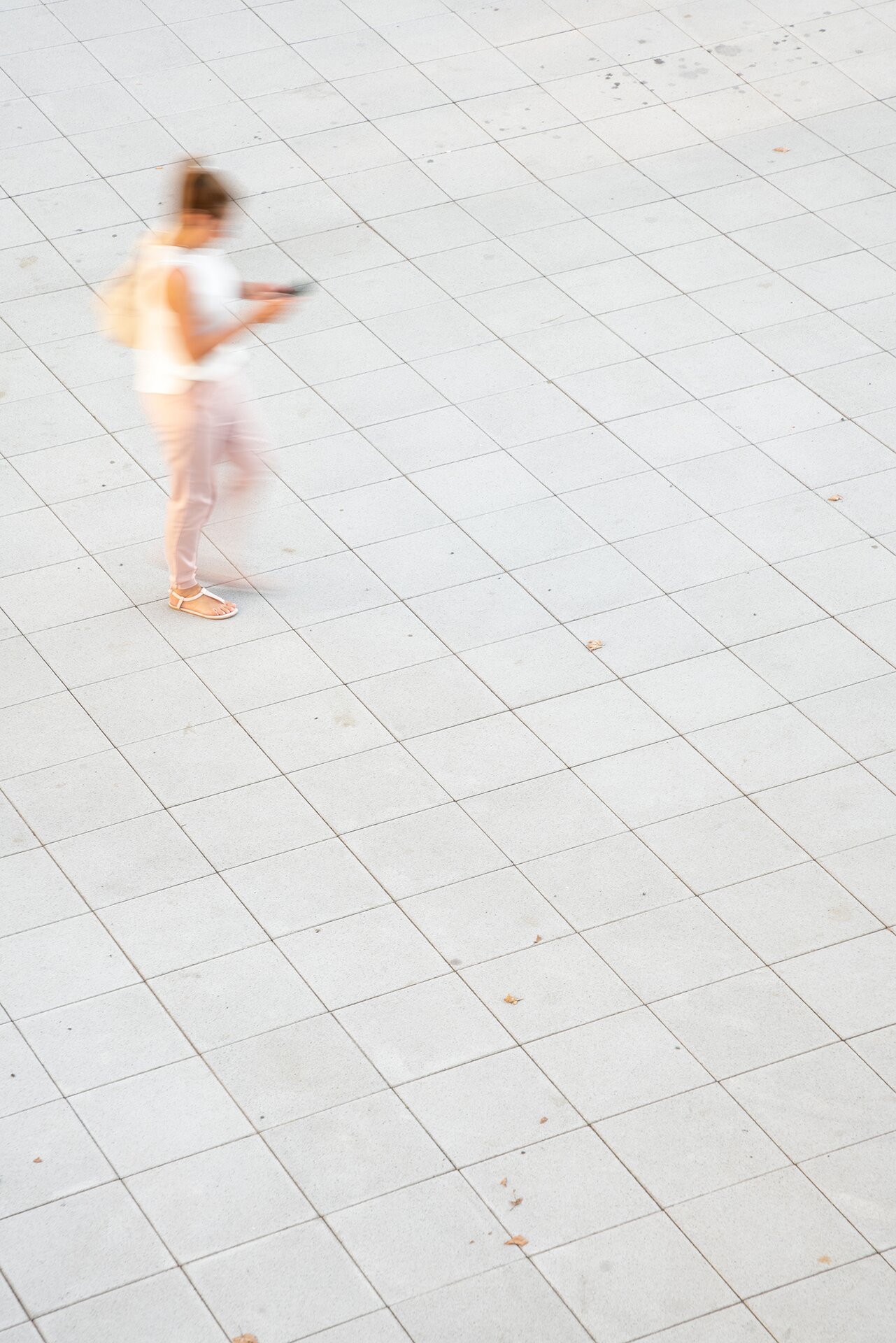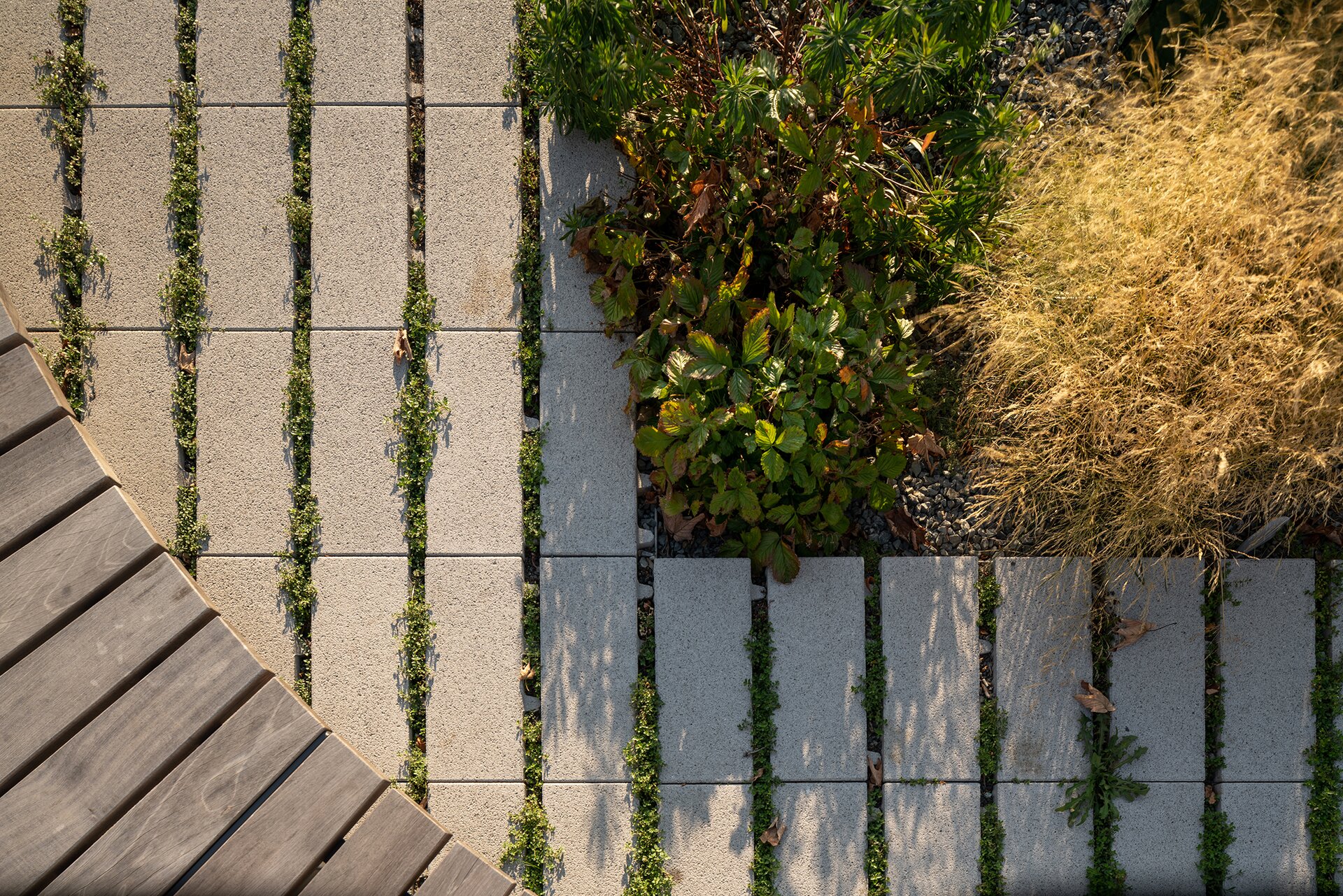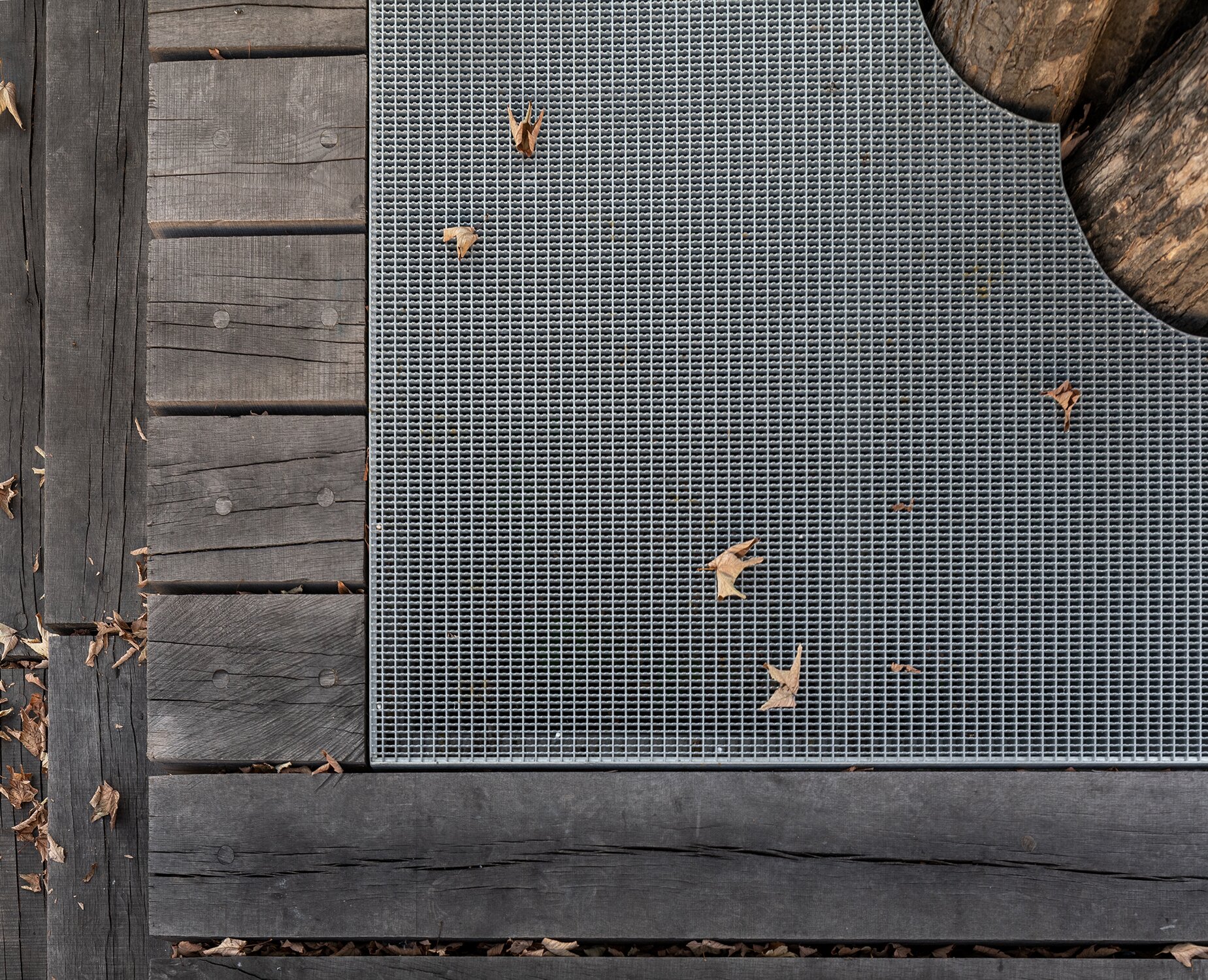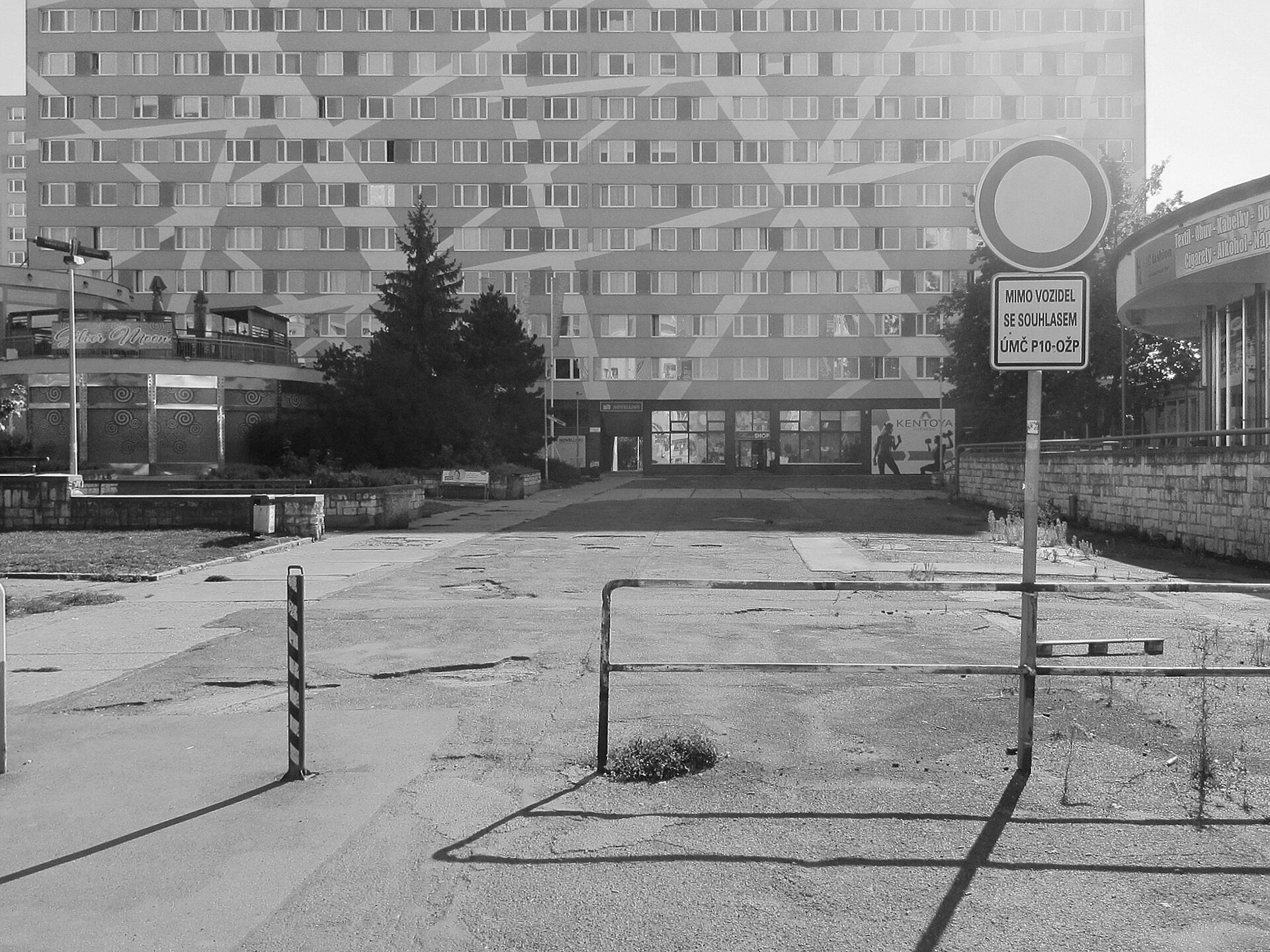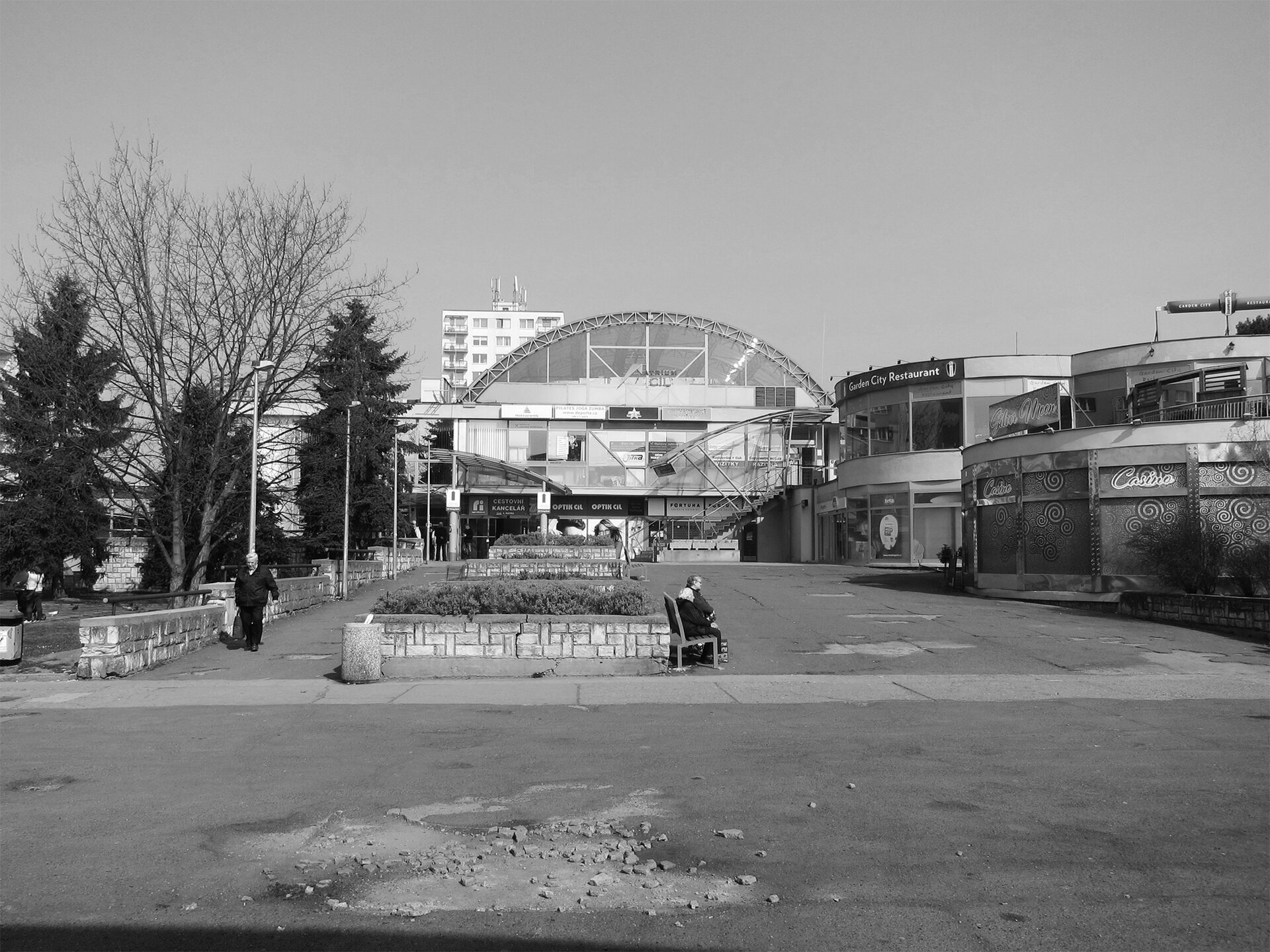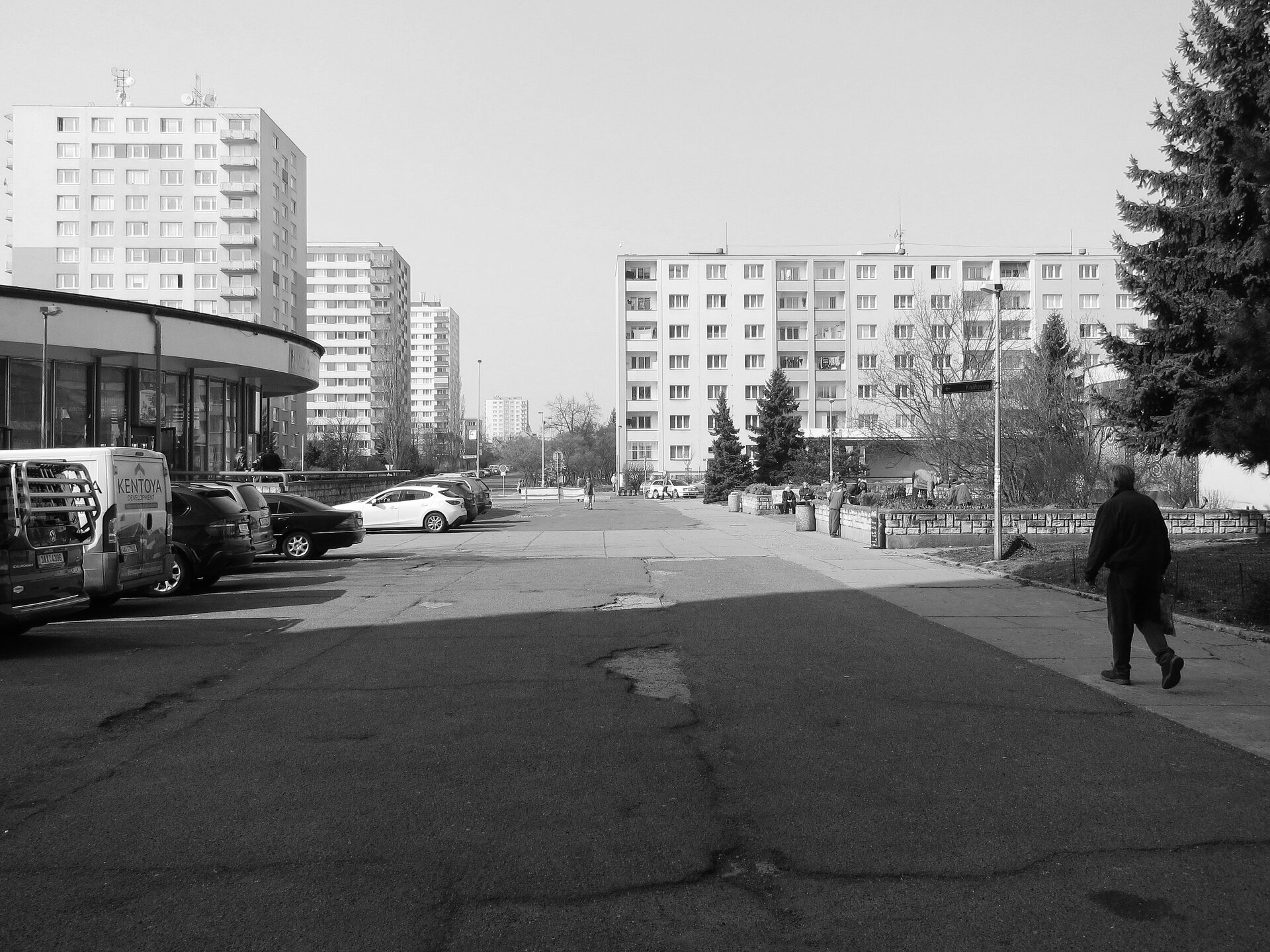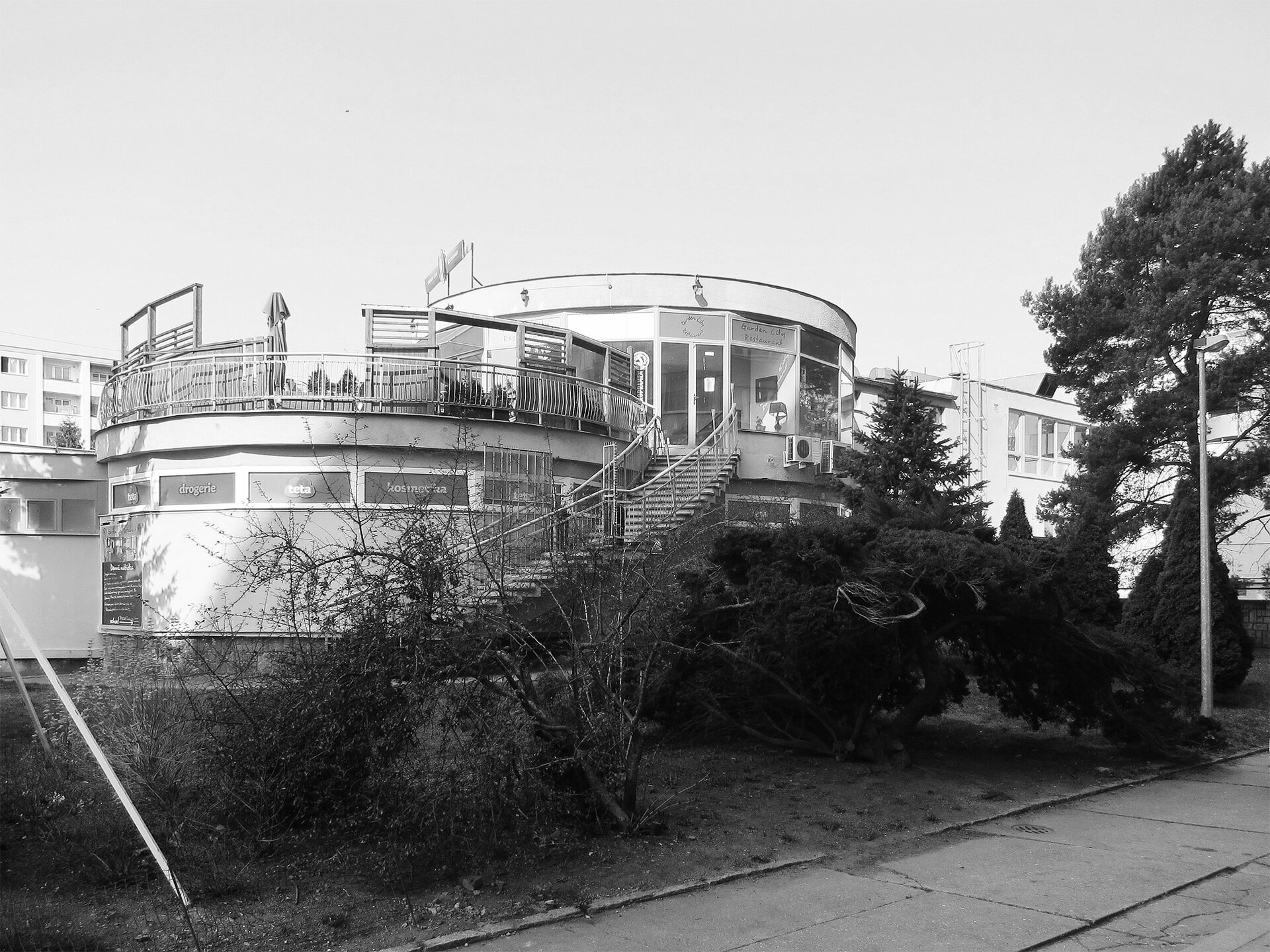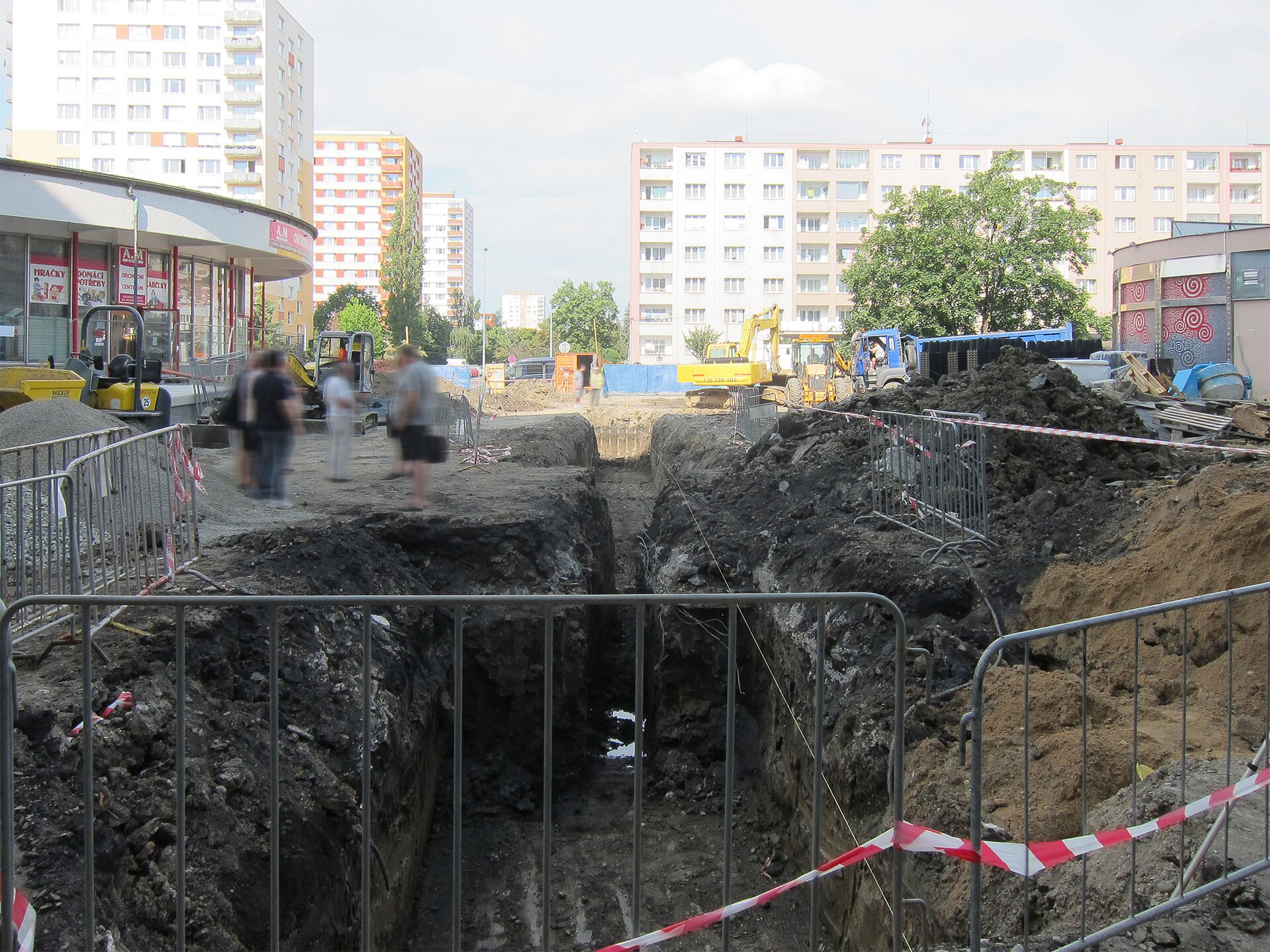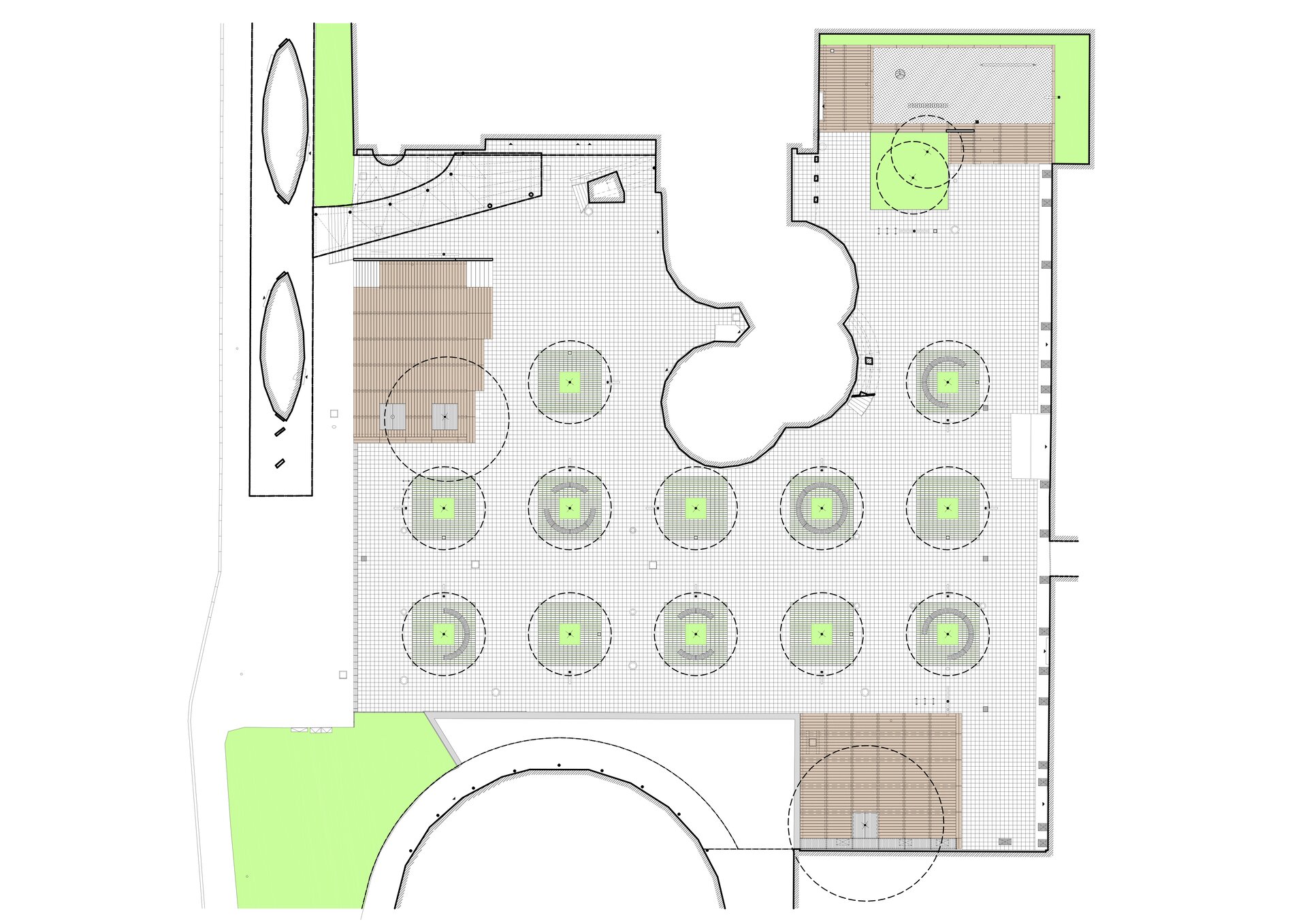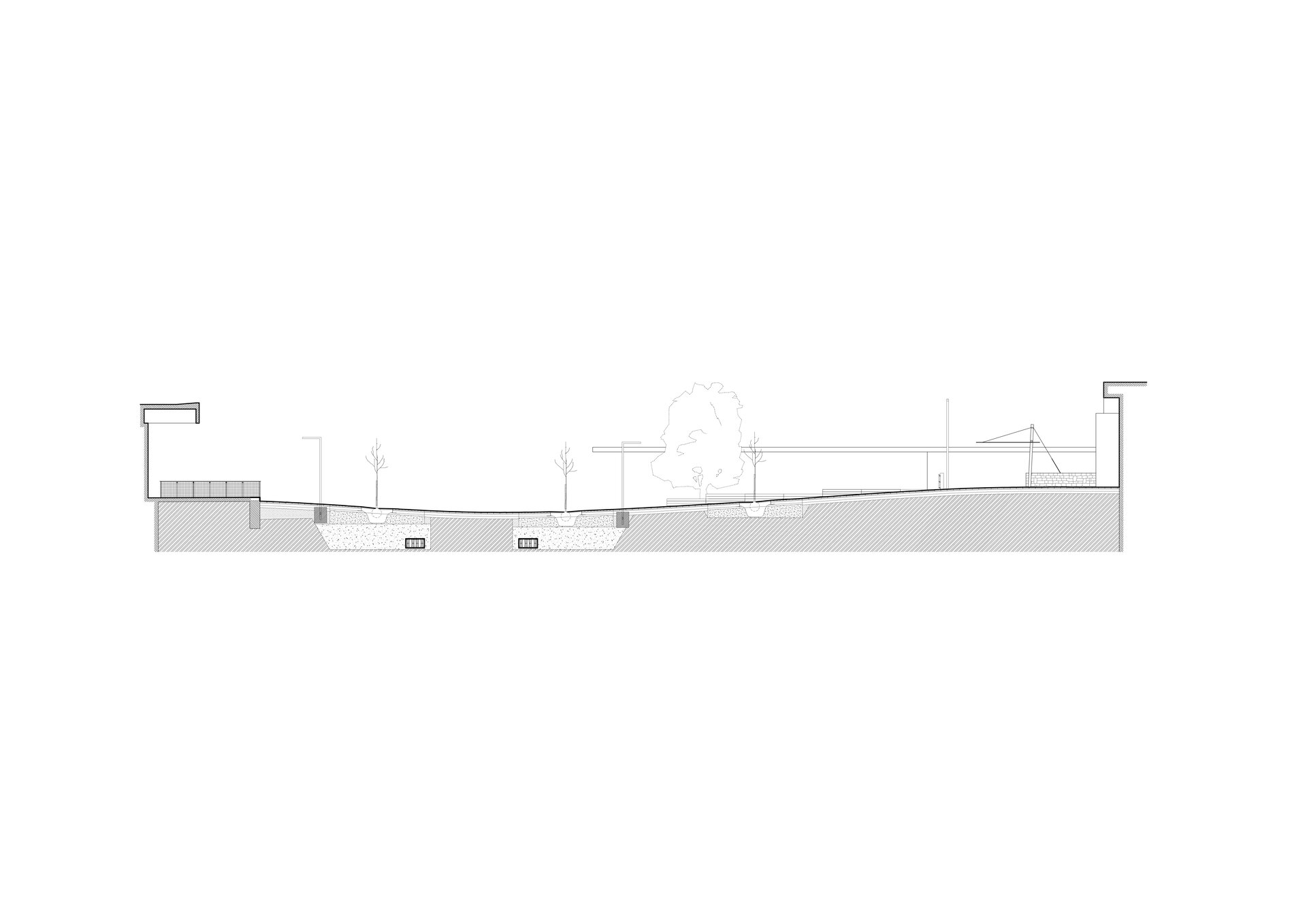 Author
ti2 architekti / Kamil Měrka / Tomáš Kozel / Přemysl Jurák
Studio
Location
Topolová
106 00 Praha 10 - Záběhlice
Investor
MČ Praha 10
Vršovická 68, 101 38 Praha 10
Supplier
Gardenline, s.r.o.
Na Vinici 948/13, Předměstí, 412 01 Litoměřice
Date of project approval
January 2020
Fotograf
The solved area is an important centre of the eastern part of the Zahradní Město.
The investor's effort was to modify the public space, elevate the atmosphere of the place and find its character.
It was proposed to unify the space. A uniform, slightly undulating surface was created - a landscape on which an imaginary grid is projected. New deciduous trees are planted at the intersections, under which paving is laid with a grassy joint with varied vegetation, which will change the atmosphere of the place throughout the year. Elements of new urban furniture are placed on the squares defined in this way.
The trees new podiums are placed next to the left trees.
An essential part of the design is the solution of rainwater management. Under the planted trees, there are large infiltration tanks, to which street drains are connected. Only in the case of heavier and longer-lasting precipitation are the infiltration objects connected to the existing sewerage network via the overflow.
Solved area = 3710 m2
New trees = 12 pcs
Underground infiltration facilities, new public LED lighting, newly installed furniture...
Green building
Environmental certification
| | |
| --- | --- |
| Type and level of certificate | - |
Water management
| | |
| --- | --- |
| Is rainwater used for irrigation? | |
| Is rainwater used for other purposes, e.g. toilet flushing ? | |
| Does the building have a green roof / facade ? | |
| Is reclaimed waste water used, e.g. from showers and sinks ? | |
The quality of the indoor environment
| | |
| --- | --- |
| Is clean air supply automated ? | |
| Is comfortable temperature during summer and winter automated? | |
| Is natural lighting guaranteed in all living areas? | |
| Is artificial lighting automated? | |
| Is acoustic comfort, specifically reverberation time, guaranteed? | |
| Does the layout solution include zoning and ergonomics elements? | |
Principles of circular economics
| | |
| --- | --- |
| Does the project use recycled materials? | |
| Does the project use recyclable materials? | |
| Are materials with a documented Environmental Product Declaration (EPD) promoted in the project? | |
| Are other sustainability certifications used for materials and elements? | |
Energy efficiency
| | |
| --- | --- |
| Energy performance class of the building according to the Energy Performance Certificate of the building | |
| Is efficient energy management (measurement and regular analysis of consumption data) considered? | |
| Are renewable sources of energy used, e.g. solar system, photovoltaics? | |
Interconnection with surroundings
| | |
| --- | --- |
| Does the project enable the easy use of public transport? | |
| Does the project support the use of alternative modes of transport, e.g cycling, walking etc. ? | |
| Is there access to recreational natural areas, e.g. parks, in the immediate vicinity of the building? | |