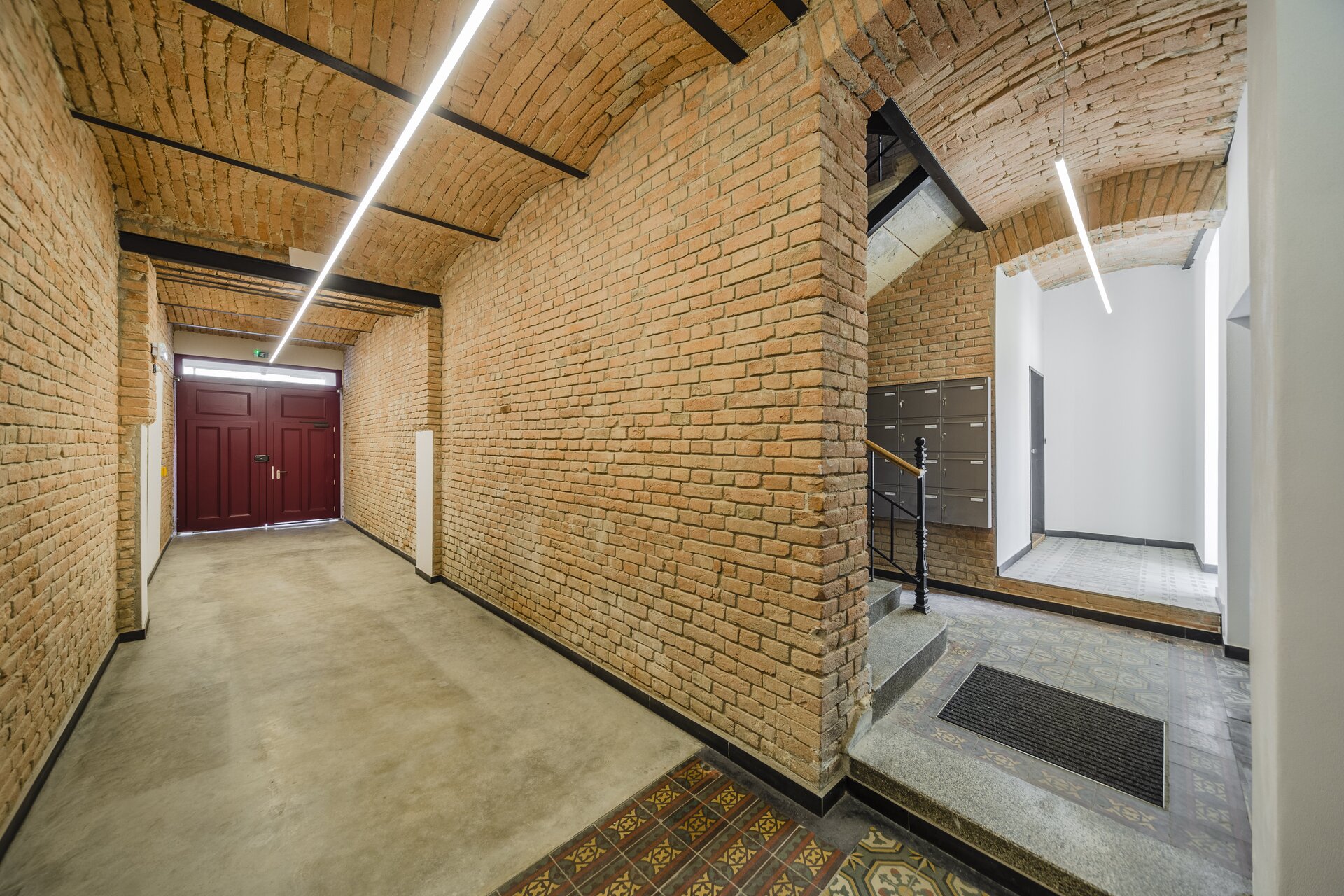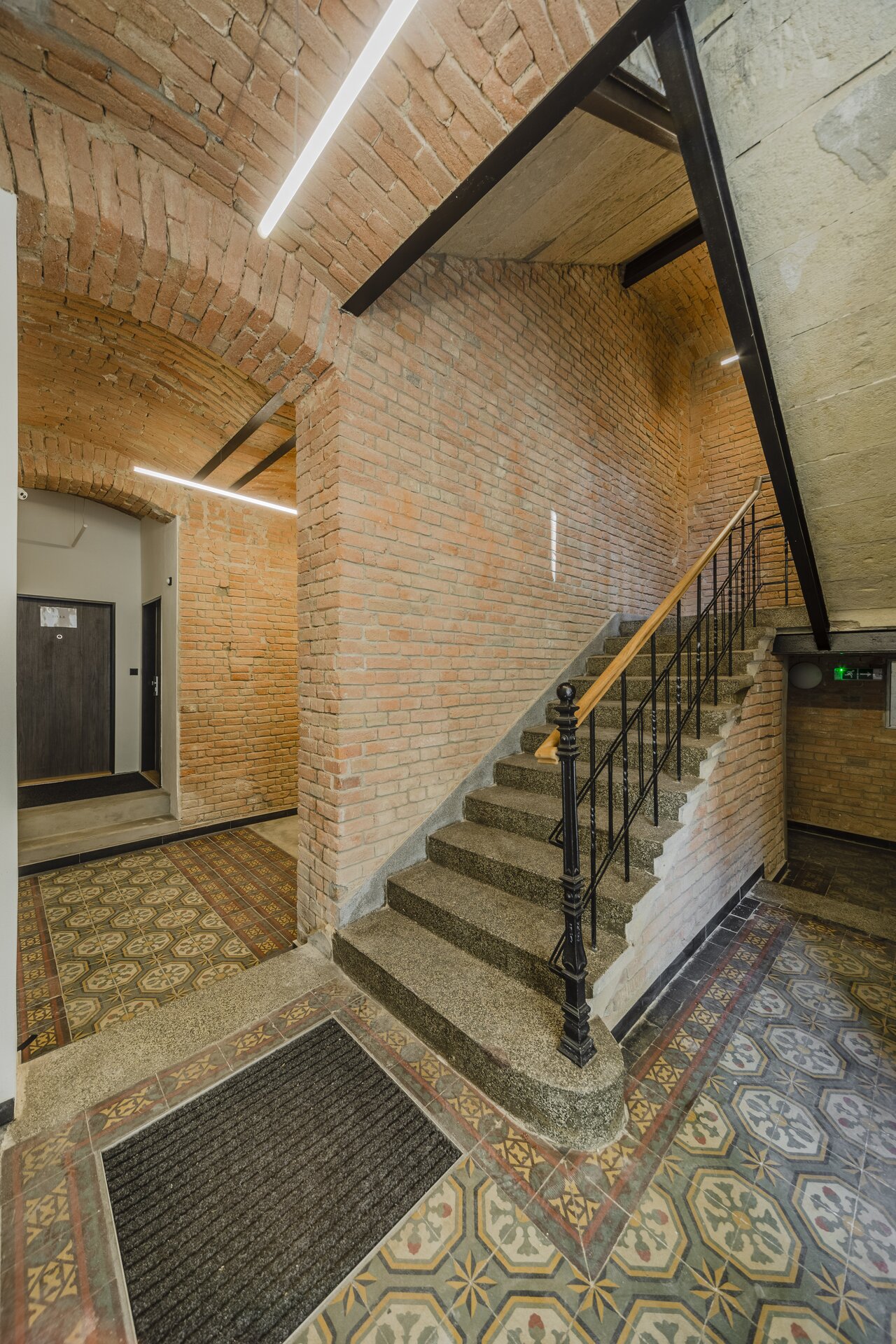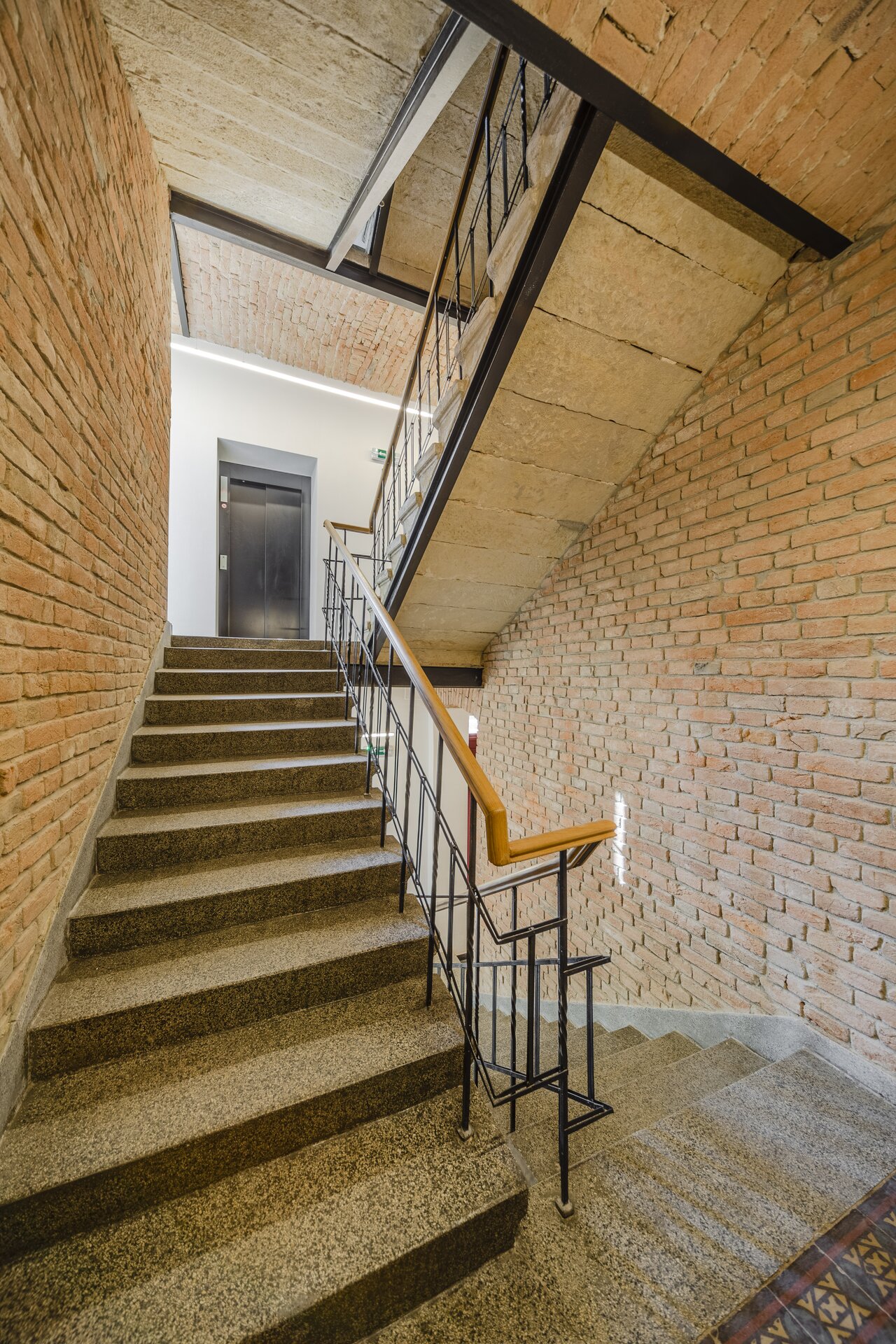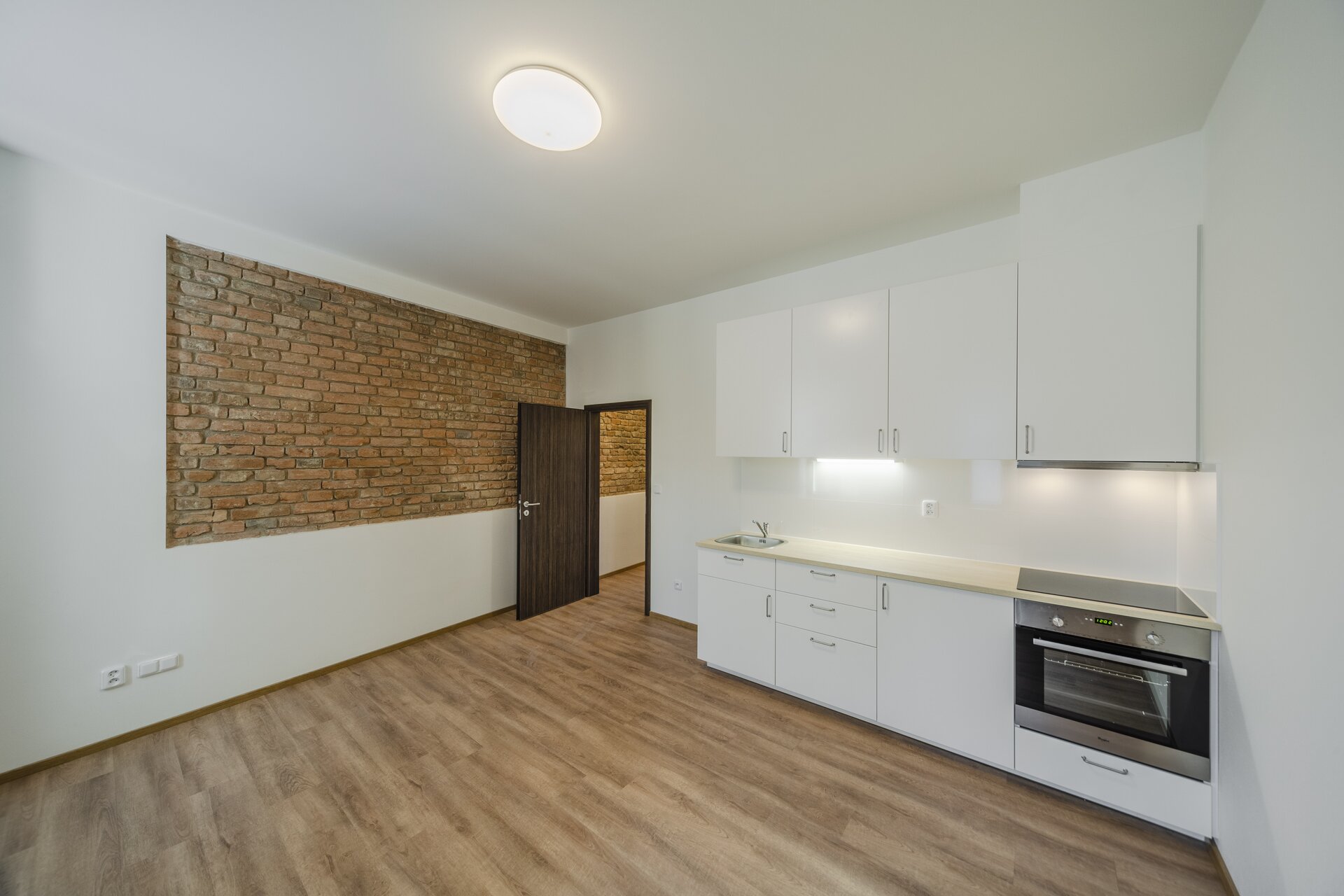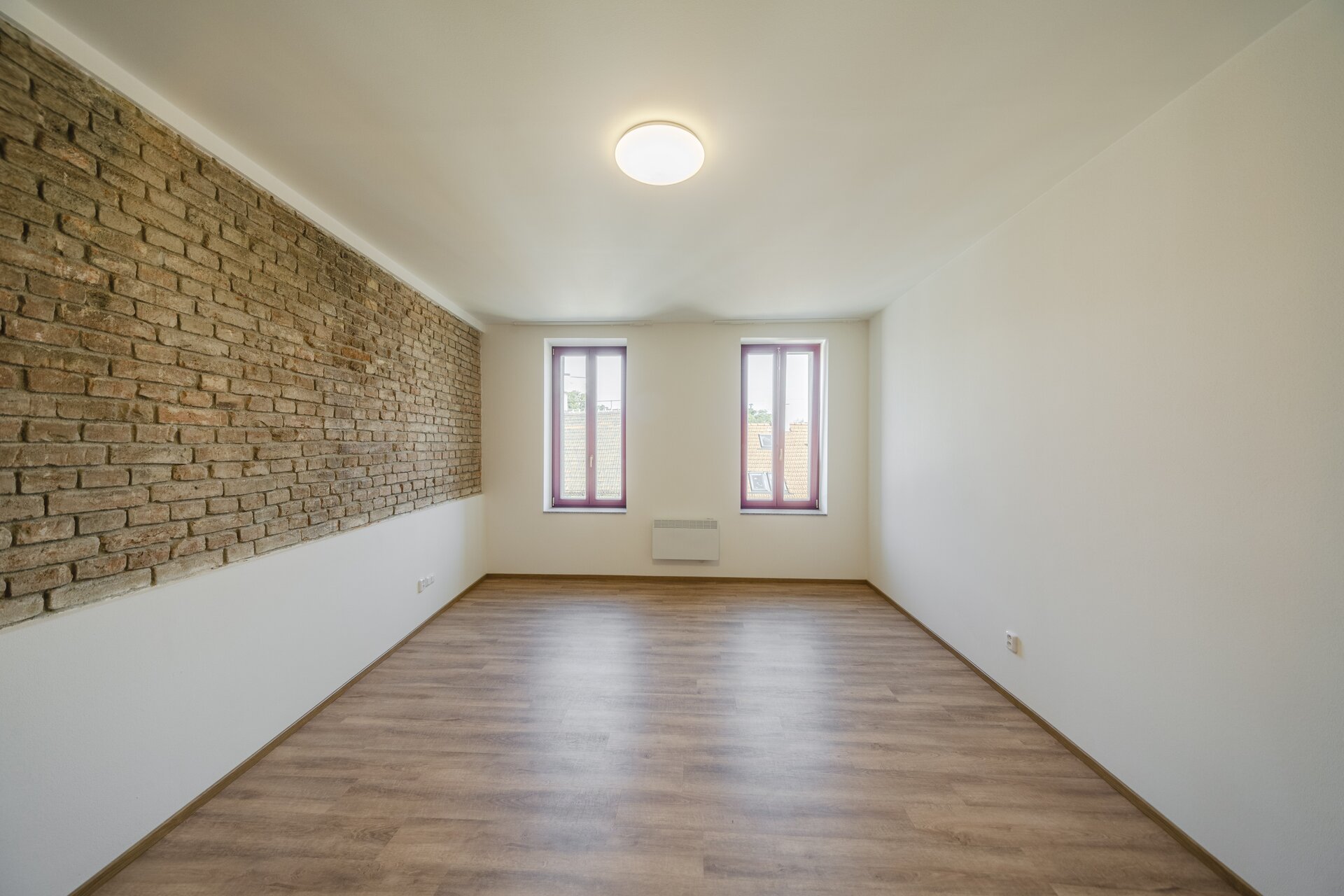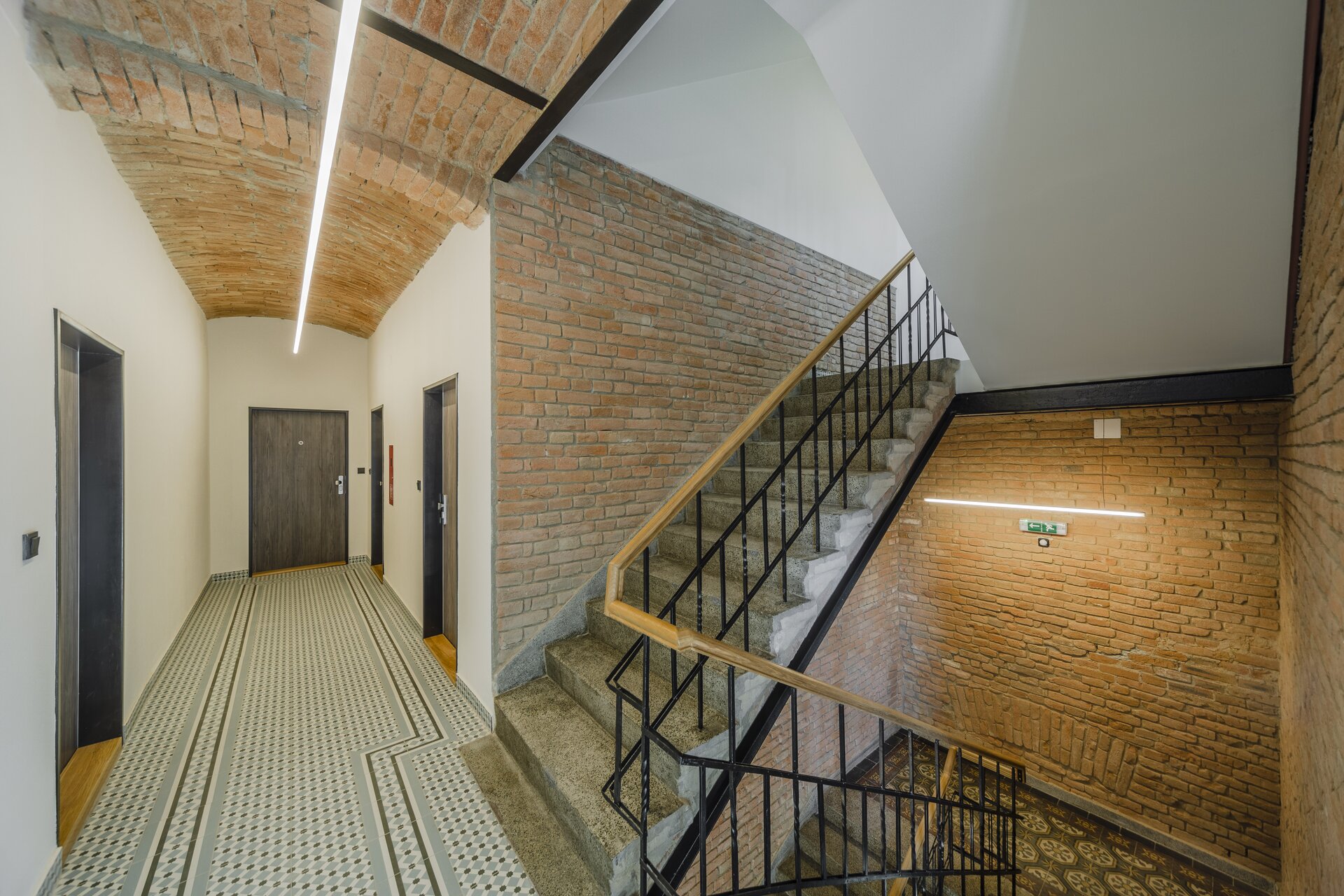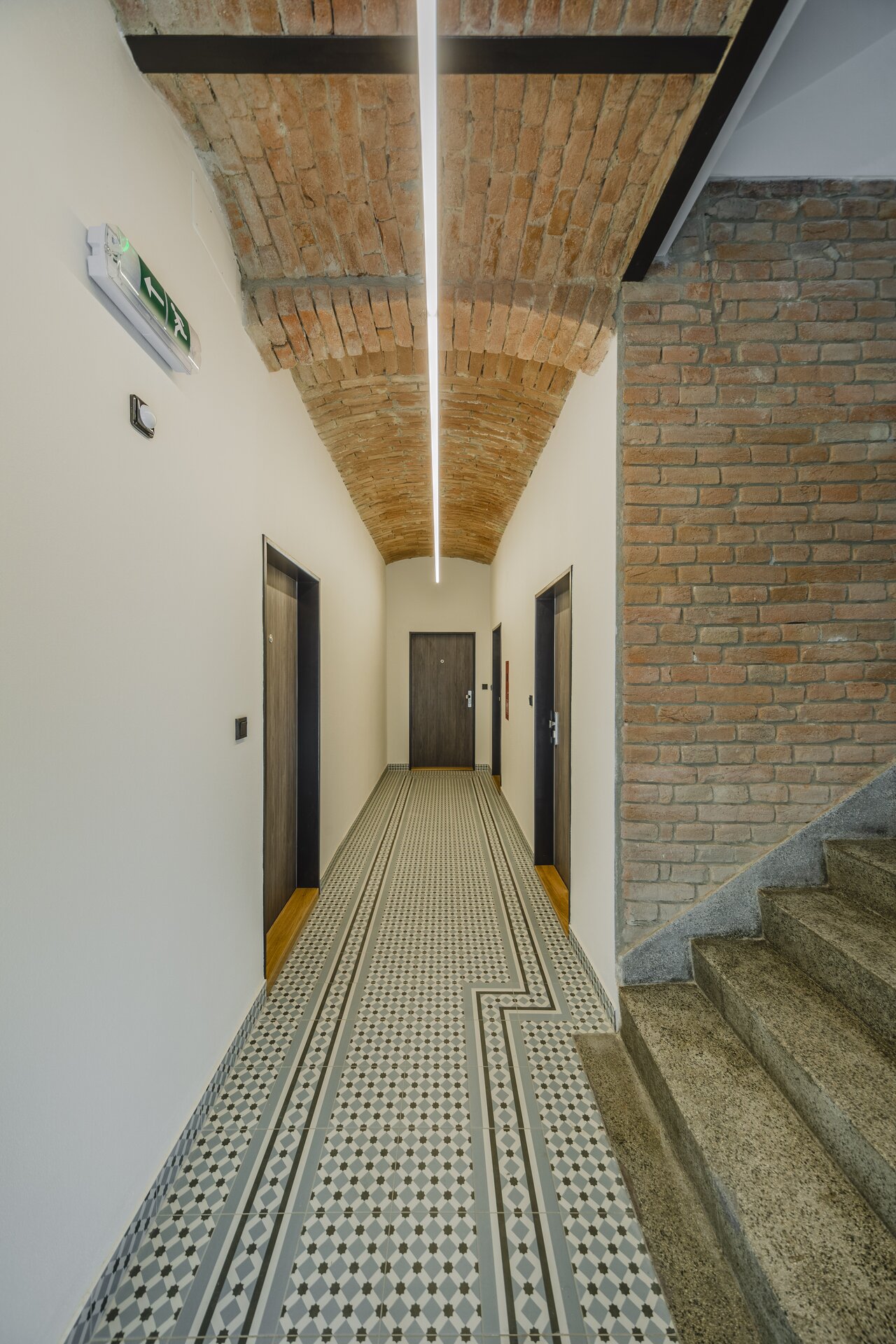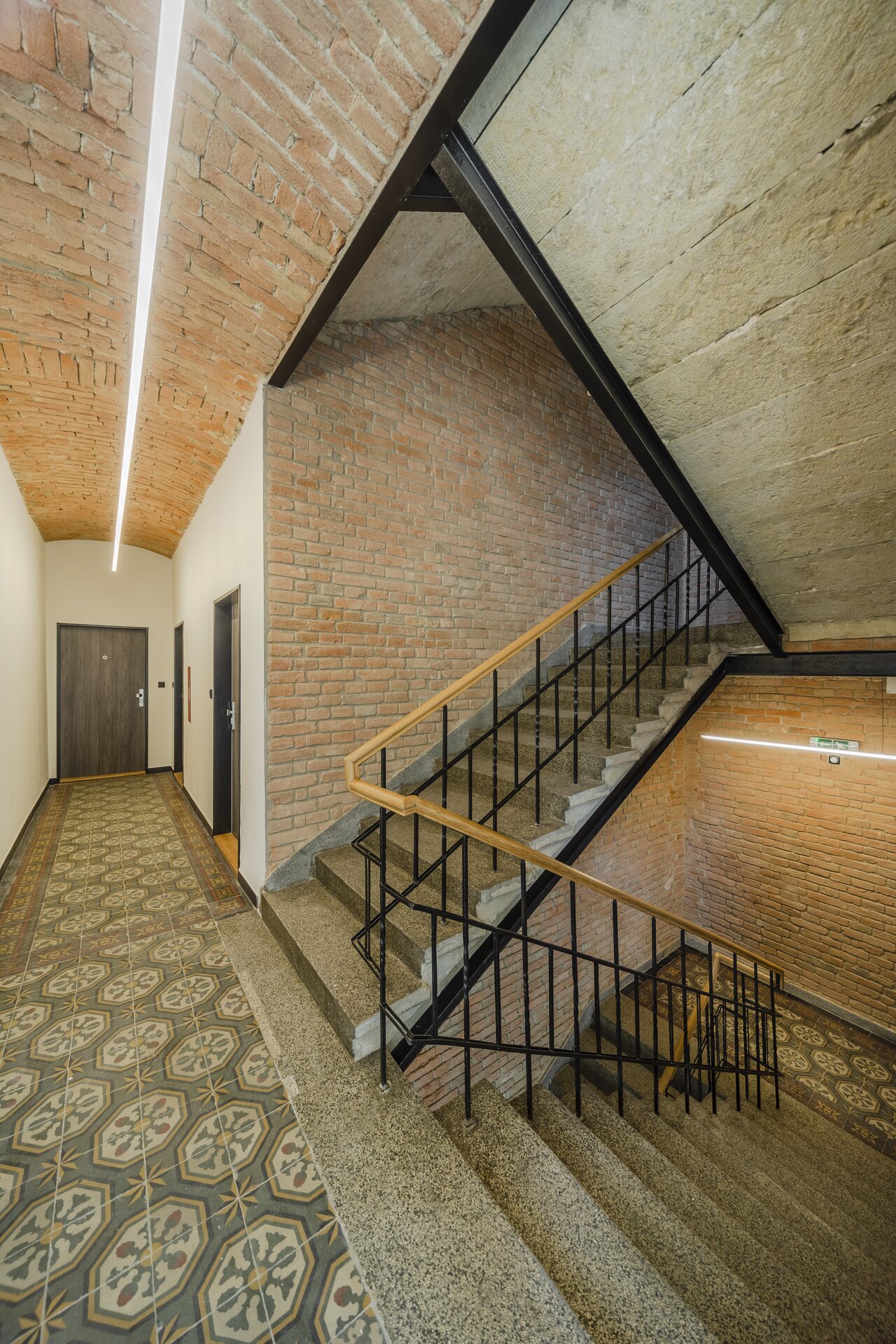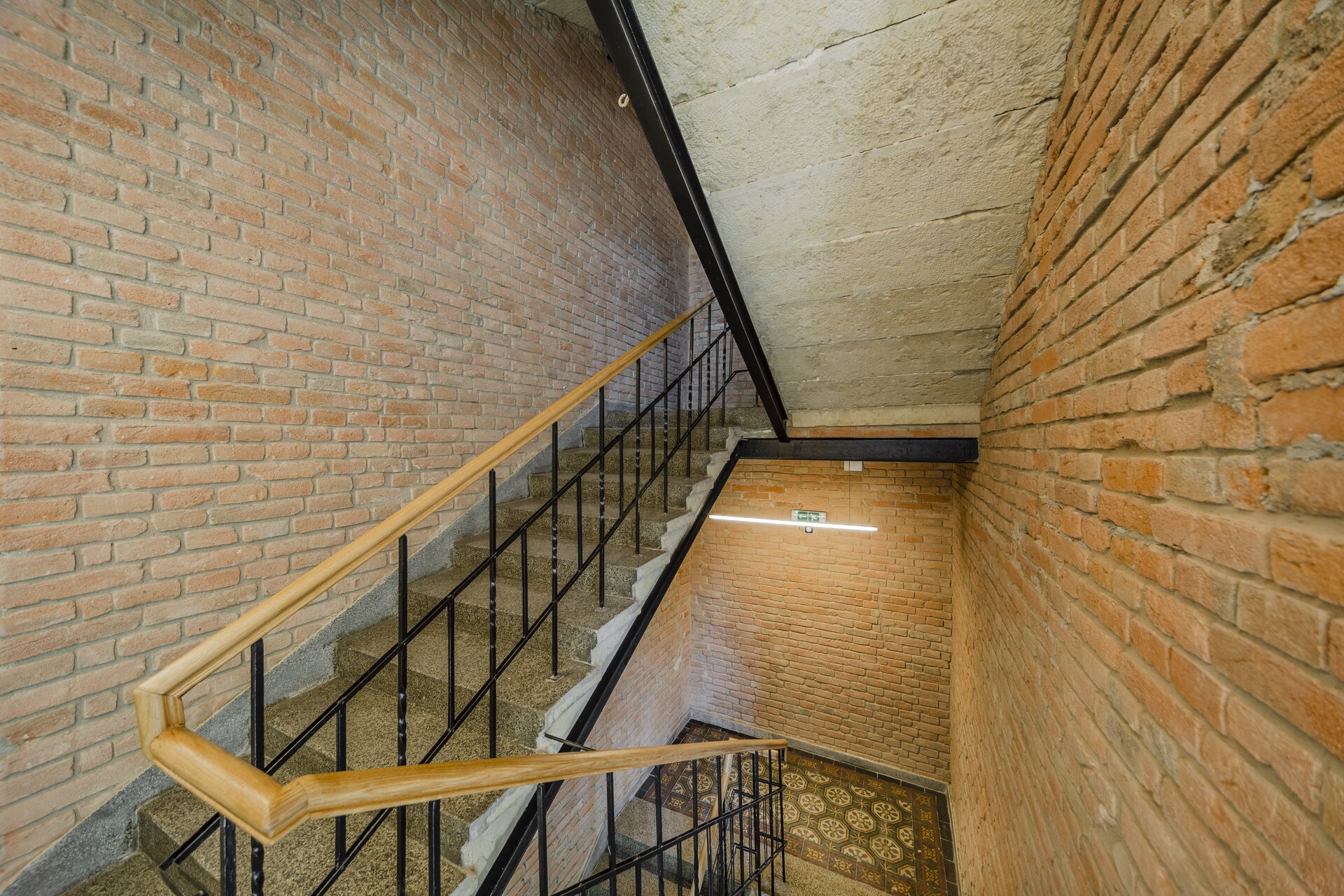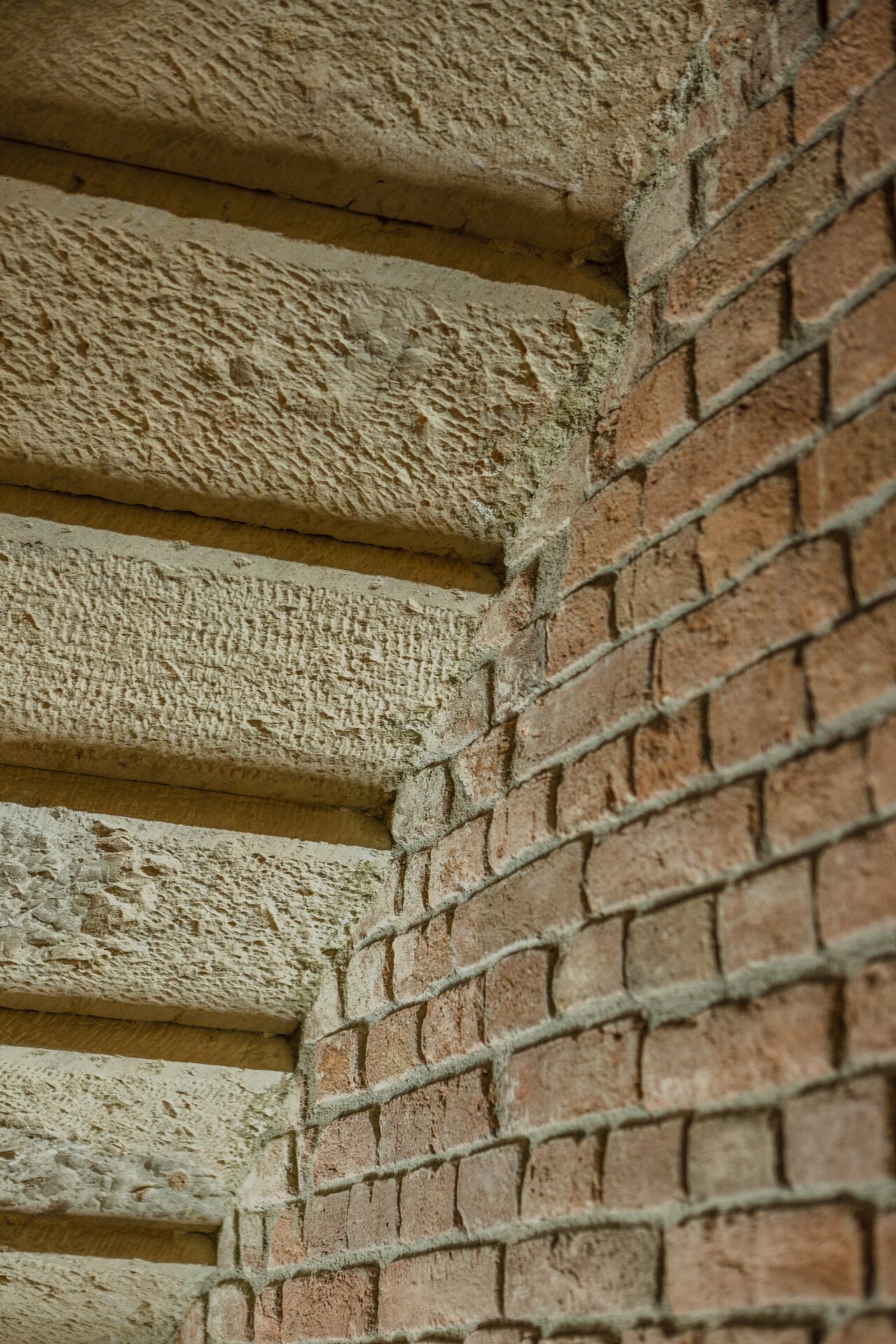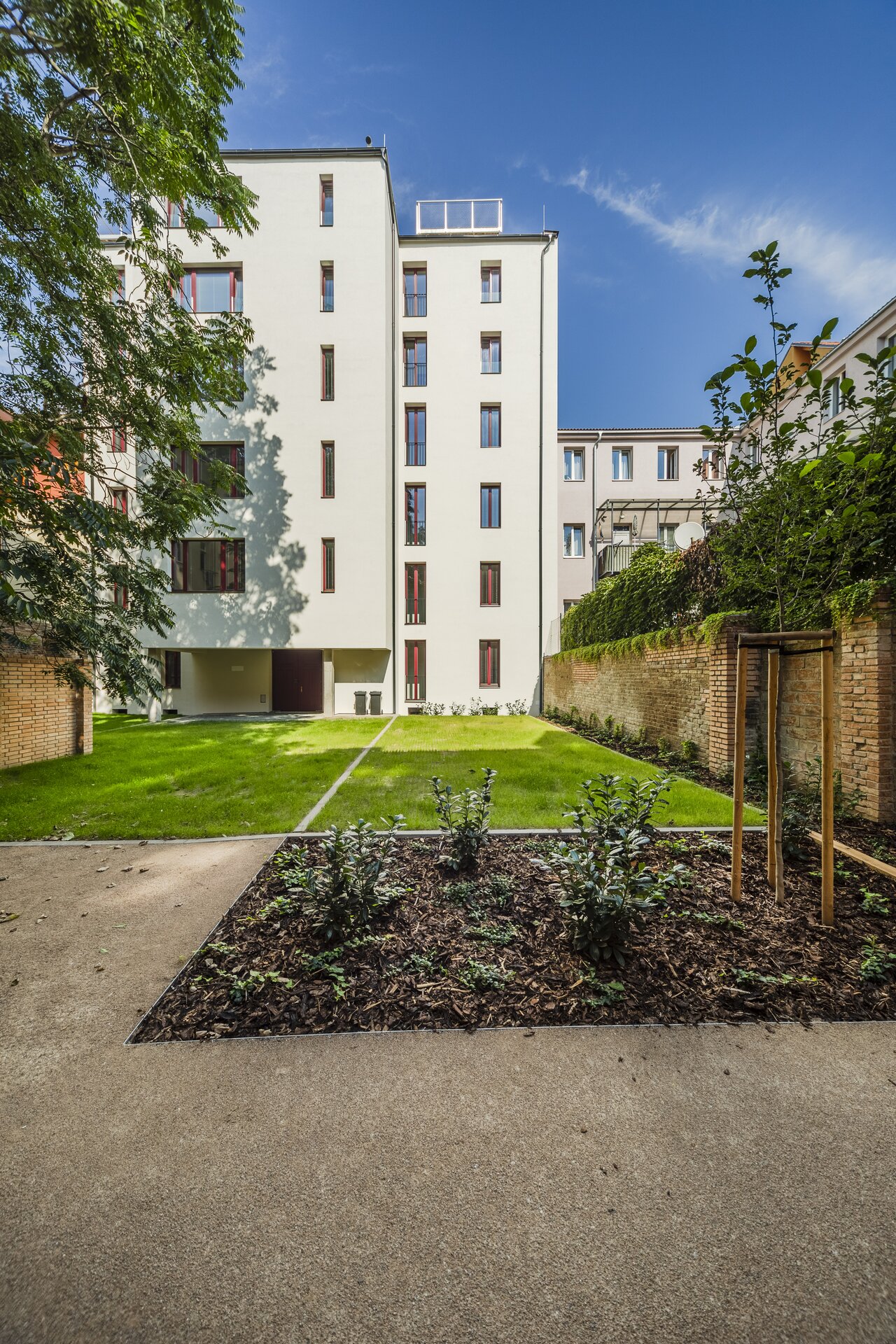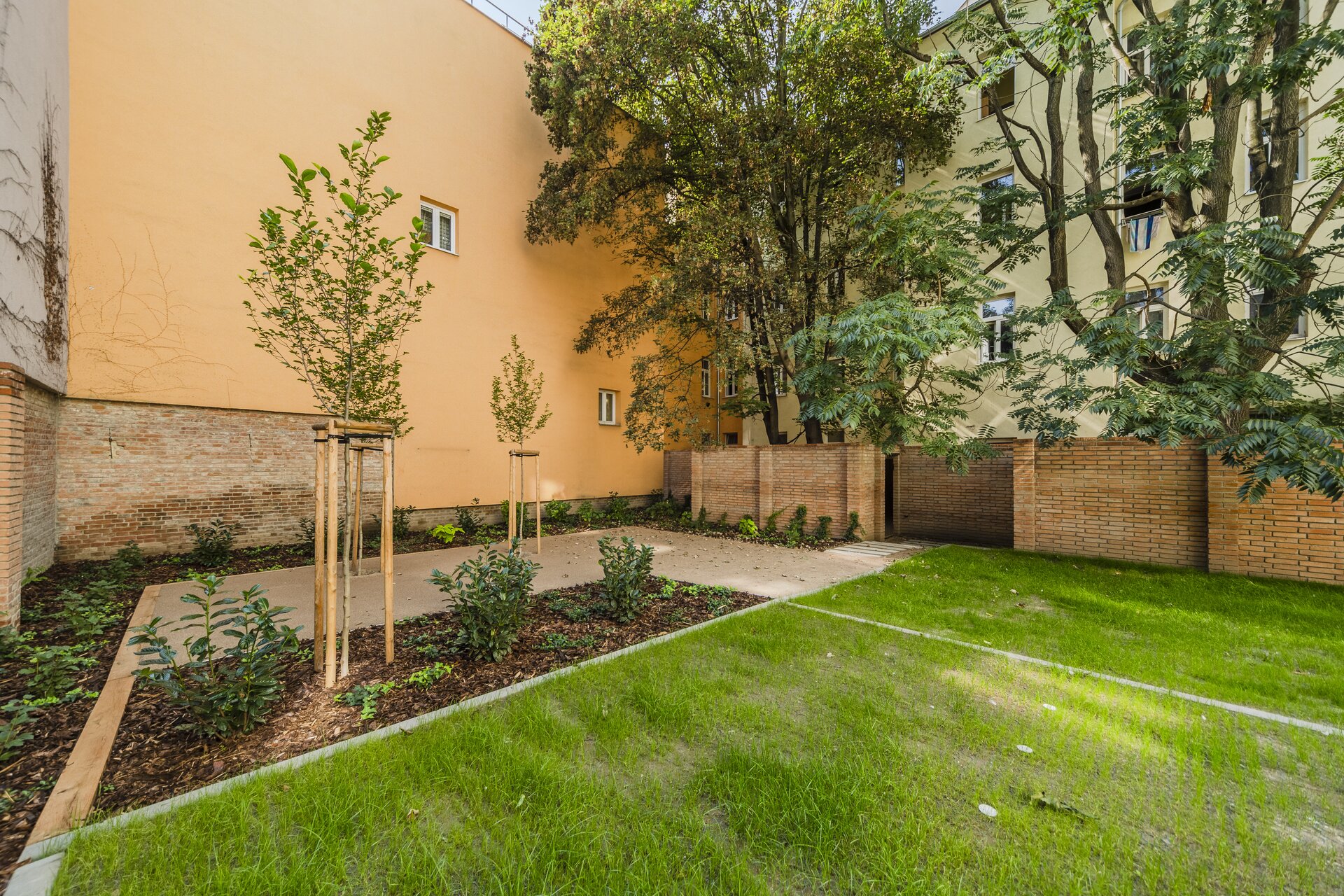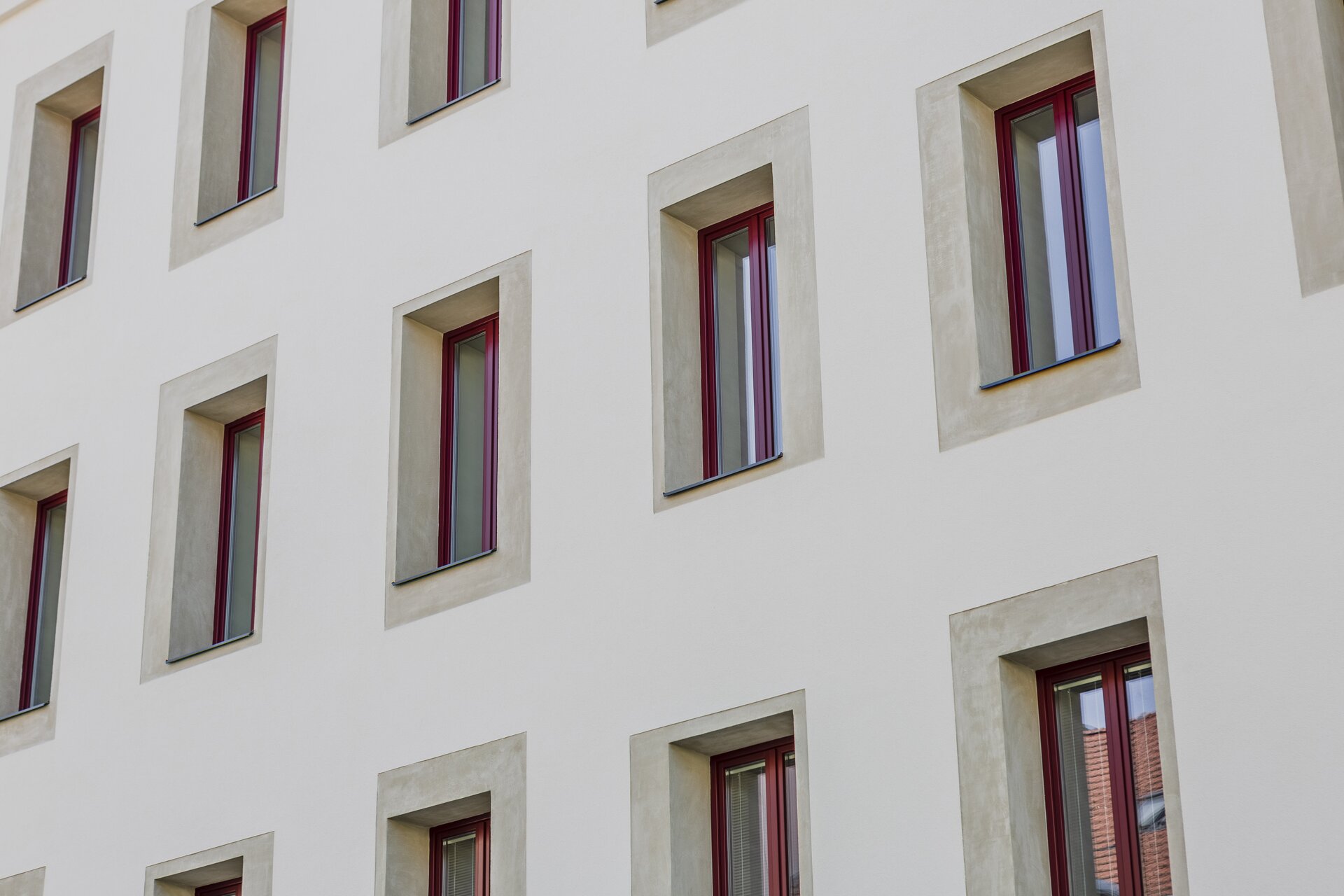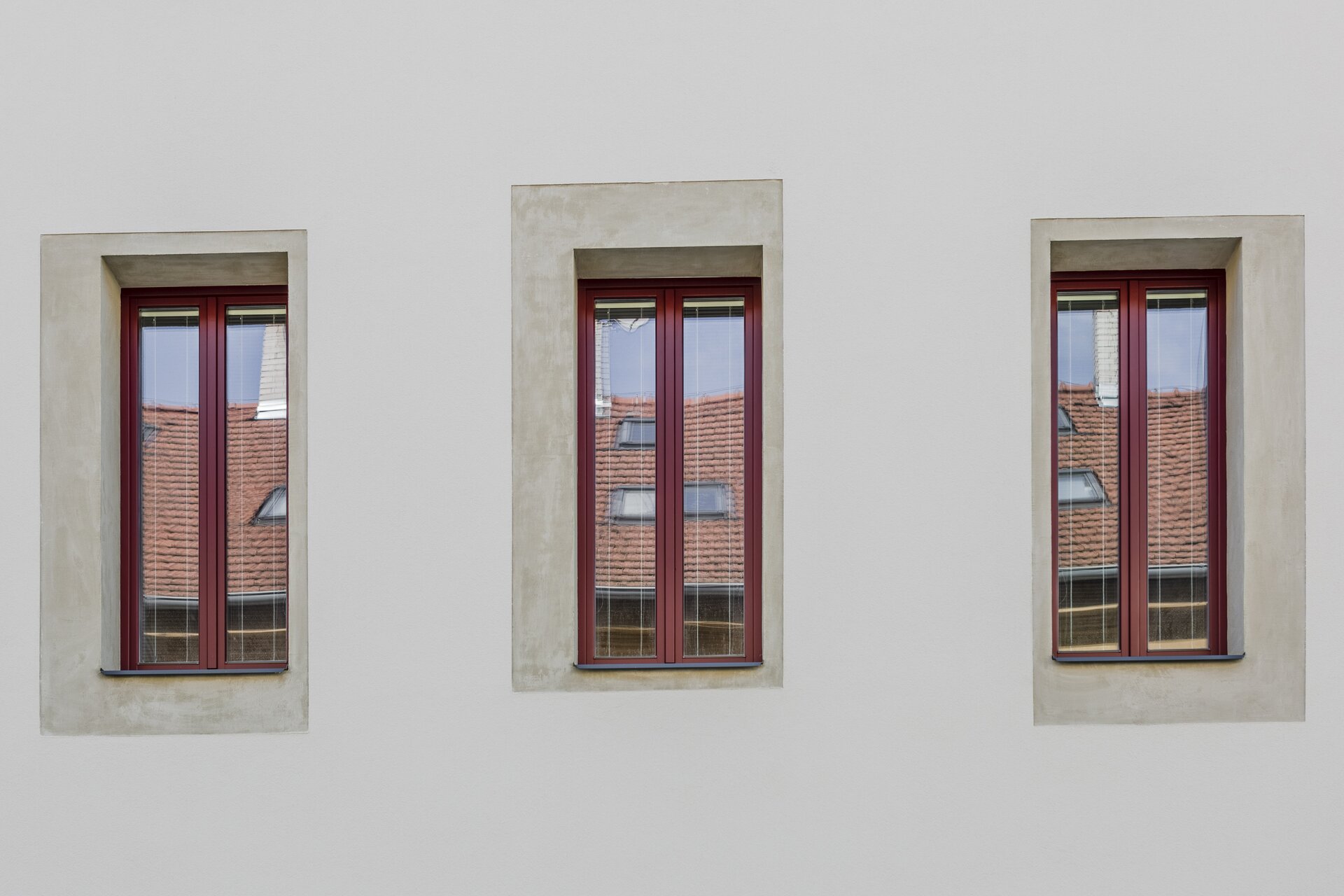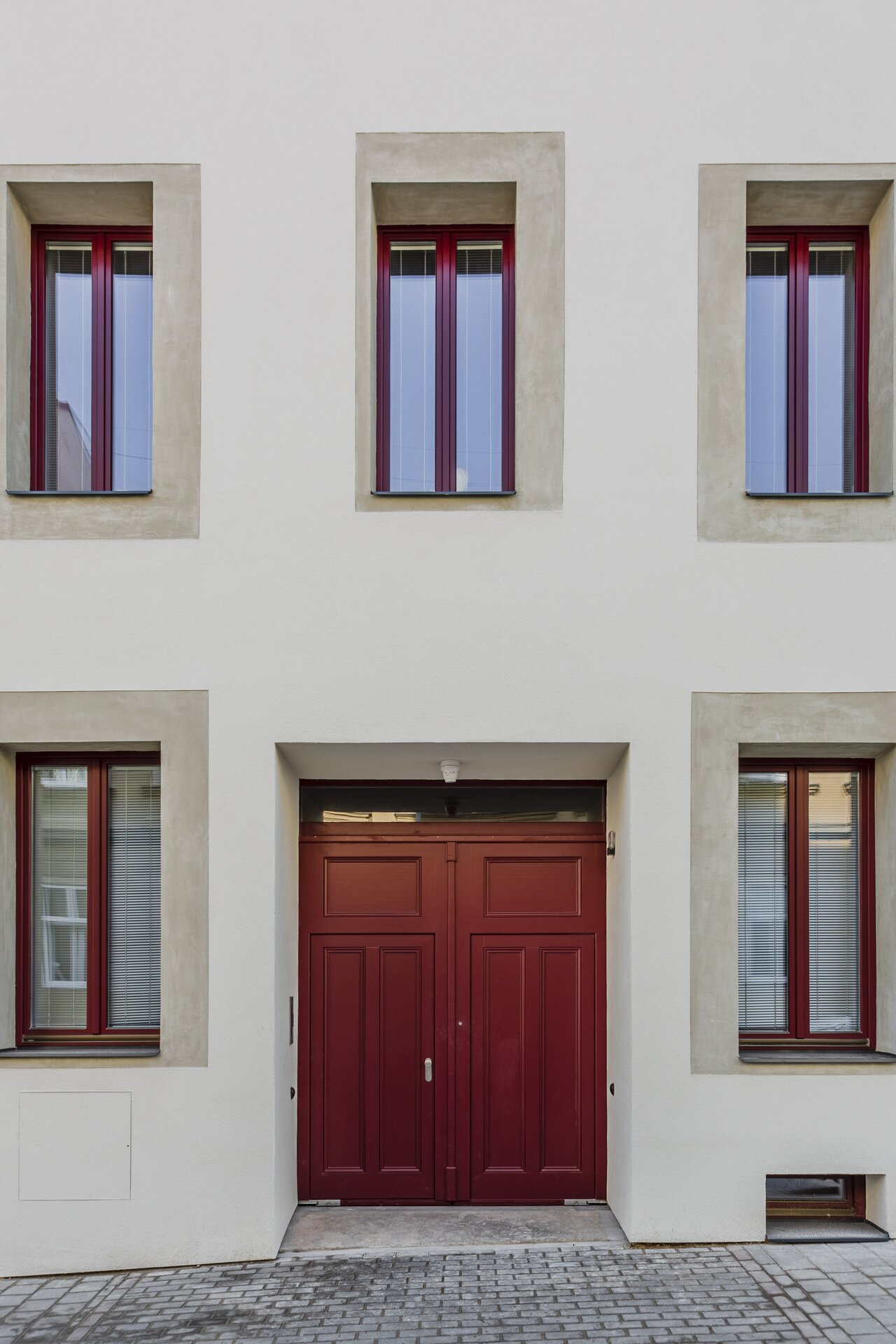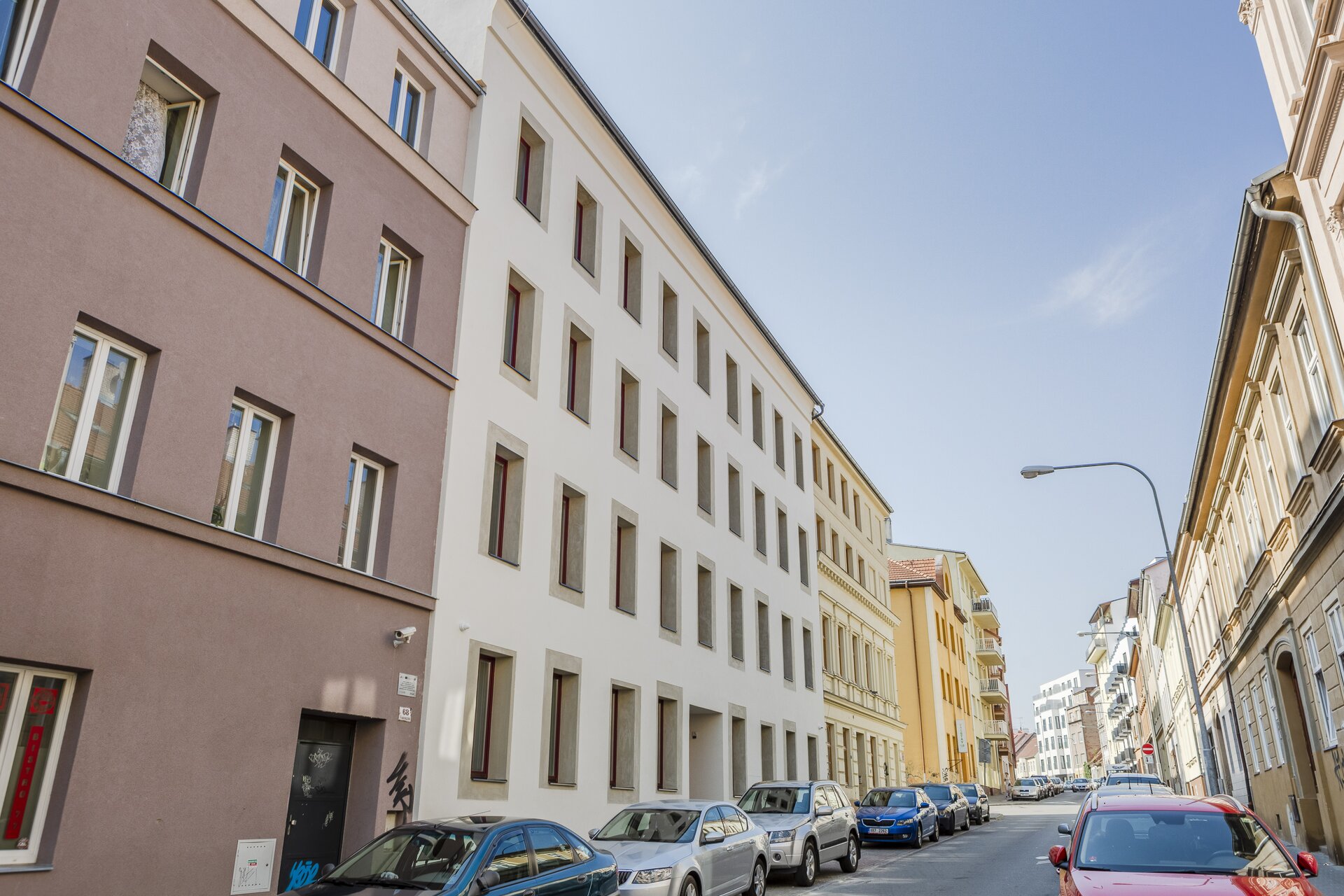 | | |
| --- | --- |
| Author | Tomáš Dvořák architekti s r.o. / Ing. arch. Tomáš Dvořák, Ing. arch. Markéta Grénarová, Ing. arch. Matúš Jánský |
| Studio | |
| Location | Brno, Francouzská 66 |
| Investor | G-seven s r.o., náměstí Svobody 77/12, Brno-město, 602 00 Brno |
| Supplier | Winning PS - stavební firma s.r.o., Křižíkova 2960/72 612 00 Brno |
| Date of project approval | January 2020 |
| Fotograf | |
The task given by the investor was to reconstruct an old am apartment building with a focus on maximal space and usability for optimal cost.
The original character of the art nouveau house was completely lost despite the previous modifications. The house is not a protected monument, so we weren't limited by anything.
Concerning the regulatory limitations of the protection zone of the city monument reservation, we were able to expand the floor plan to the garden with one small flat on each floor. For the small flats, we have used the attic space by lifting the roof on the side of the inner courtyard. This way, we have used all the possibilities to expand the building to the maximum.
The historical plastic elements on the facade to the street were destroyed a long time ago already. We had no context to begin with or anything to reconstruct. Therefore, we have designed a new facade, respecting the character of the buildings around. We didn't change the original shape of the windows, we have only tried to support its verticality with the new articulation. We have designed chambranles around the windows as a typical architectural element. By shifting shapes we have created a playful composition of the facade. The structure of the plaster used for the chambranles, which is similar to limestone, creates a fine material detail. The red color of the windows, which was chosen according to the original window color, is in contrast with the plaster. On the facade to the courtyard, we have used a simple and economical design – white plaster with the thought-out composition of windows.
Green building
Environmental certification
| | |
| --- | --- |
| Type and level of certificate | - |
Water management
| | |
| --- | --- |
| Is rainwater used for irrigation? | |
| Is rainwater used for other purposes, e.g. toilet flushing ? | |
| Does the building have a green roof / facade ? | |
| Is reclaimed waste water used, e.g. from showers and sinks ? | |
The quality of the indoor environment
| | |
| --- | --- |
| Is clean air supply automated ? | |
| Is comfortable temperature during summer and winter automated? | |
| Is natural lighting guaranteed in all living areas? | |
| Is artificial lighting automated? | |
| Is acoustic comfort, specifically reverberation time, guaranteed? | |
| Does the layout solution include zoning and ergonomics elements? | |
Principles of circular economics
| | |
| --- | --- |
| Does the project use recycled materials? | |
| Does the project use recyclable materials? | |
| Are materials with a documented Environmental Product Declaration (EPD) promoted in the project? | |
| Are other sustainability certifications used for materials and elements? | |
Energy efficiency
| | |
| --- | --- |
| Energy performance class of the building according to the Energy Performance Certificate of the building | B |
| Is efficient energy management (measurement and regular analysis of consumption data) considered? | |
| Are renewable sources of energy used, e.g. solar system, photovoltaics? | |
Interconnection with surroundings
| | |
| --- | --- |
| Does the project enable the easy use of public transport? | |
| Does the project support the use of alternative modes of transport, e.g cycling, walking etc. ? | |
| Is there access to recreational natural areas, e.g. parks, in the immediate vicinity of the building? | |