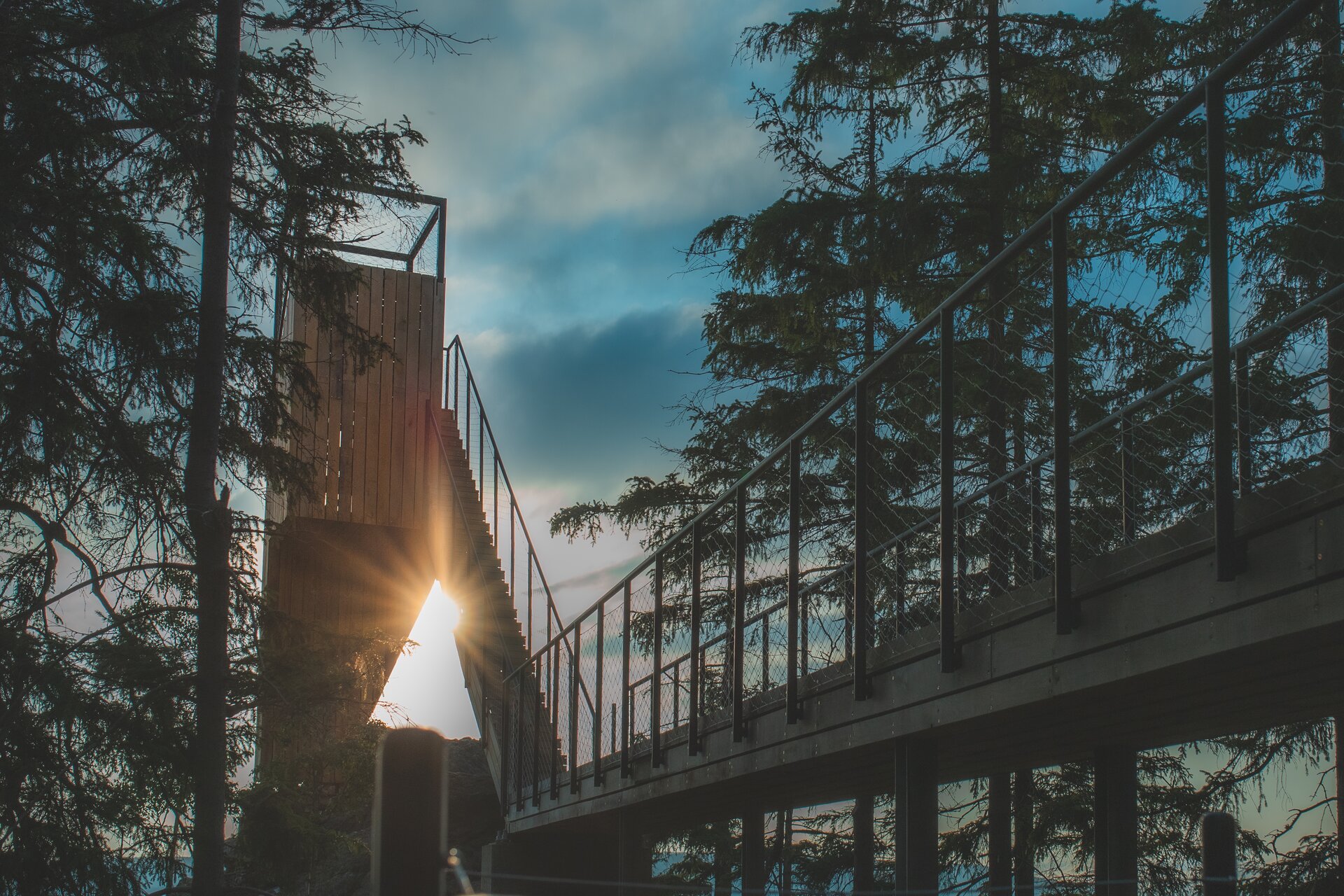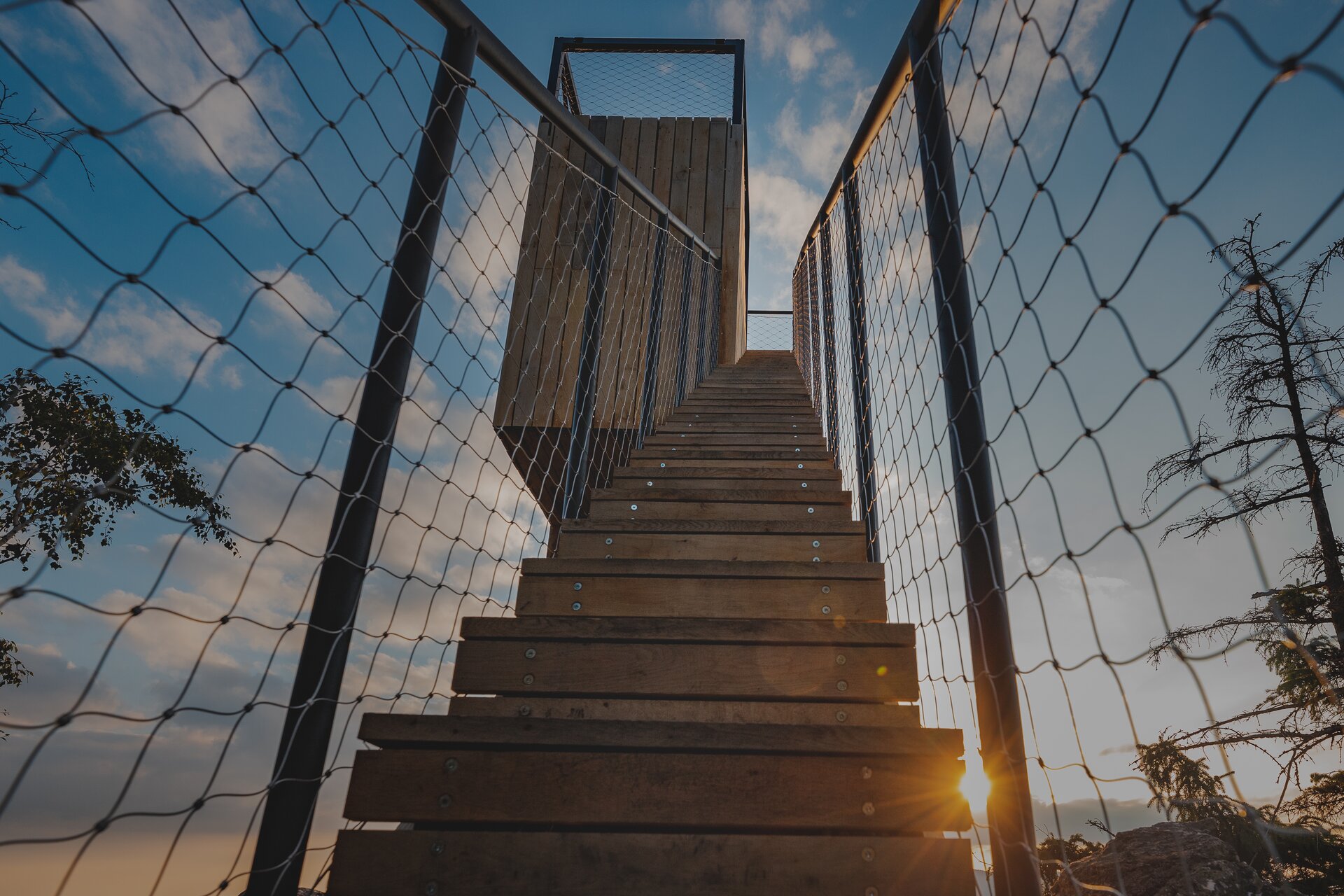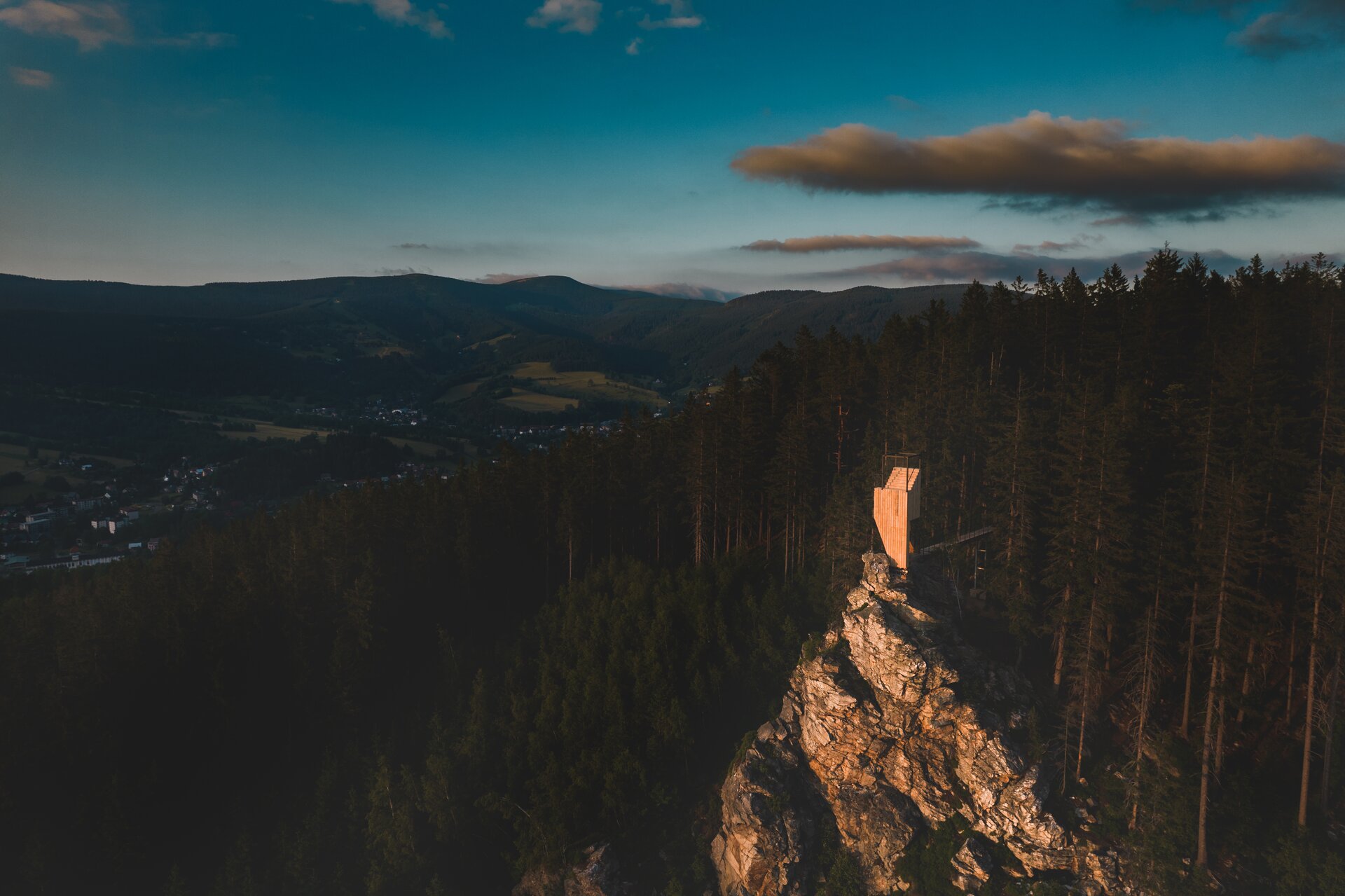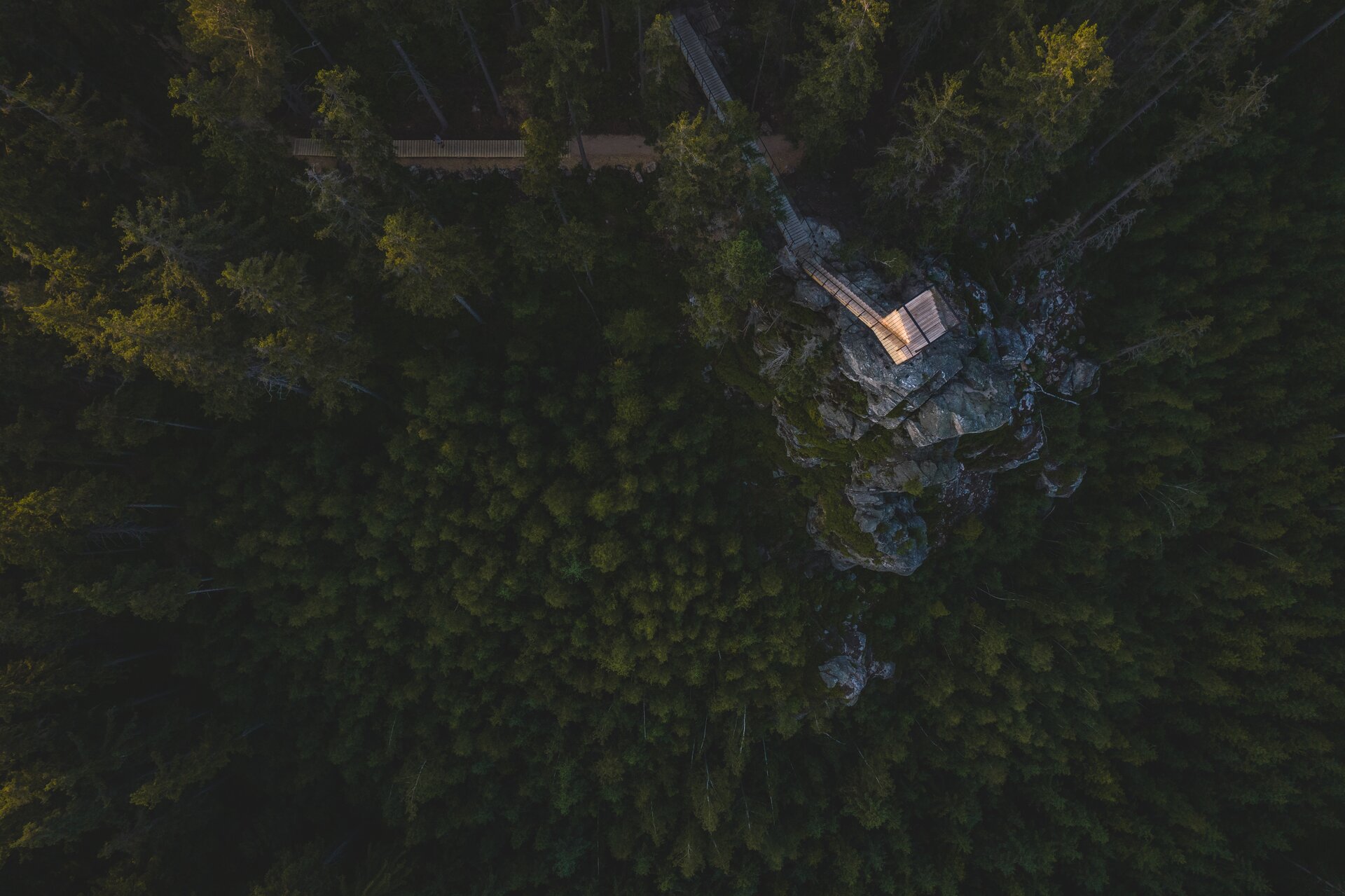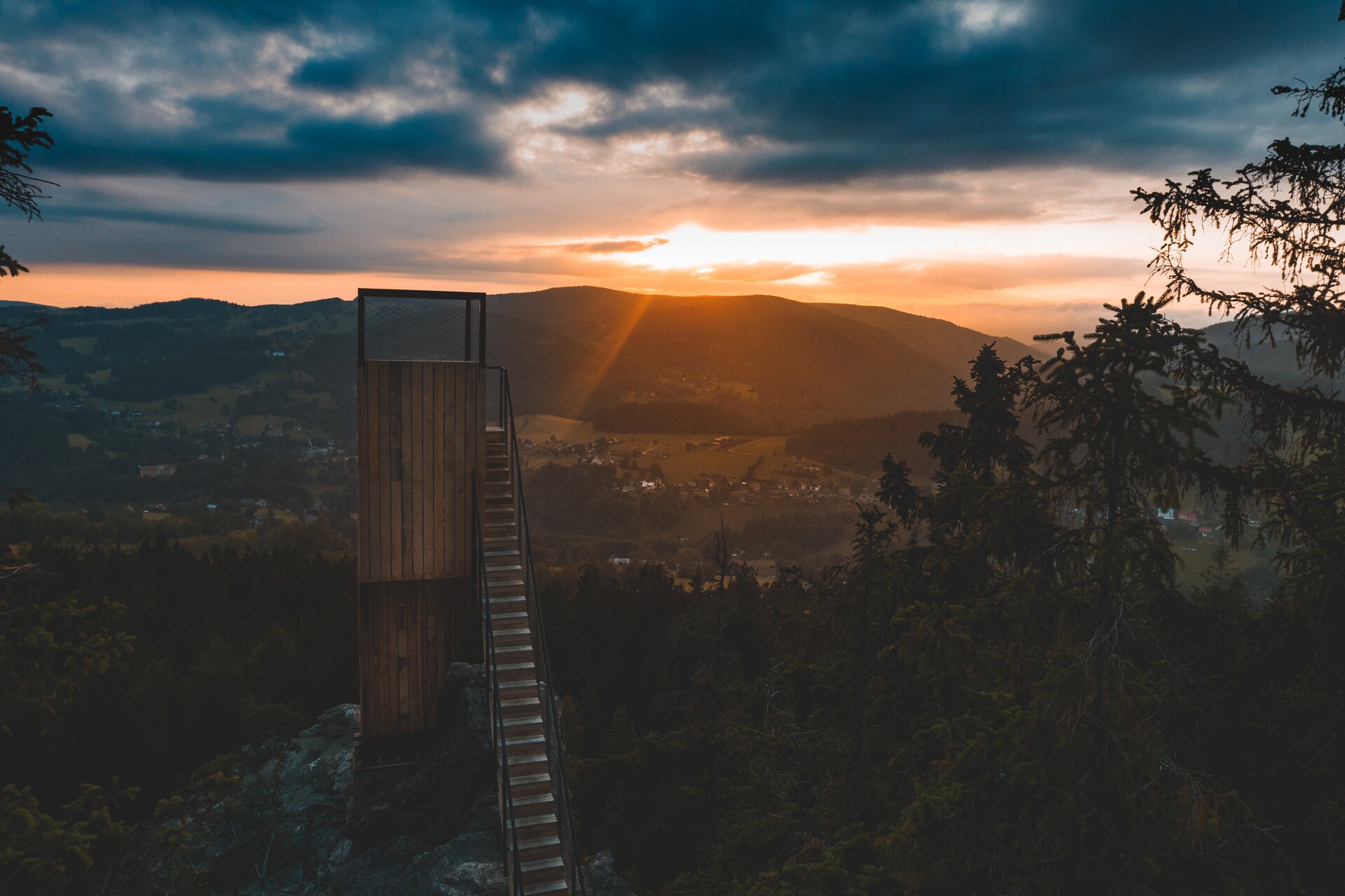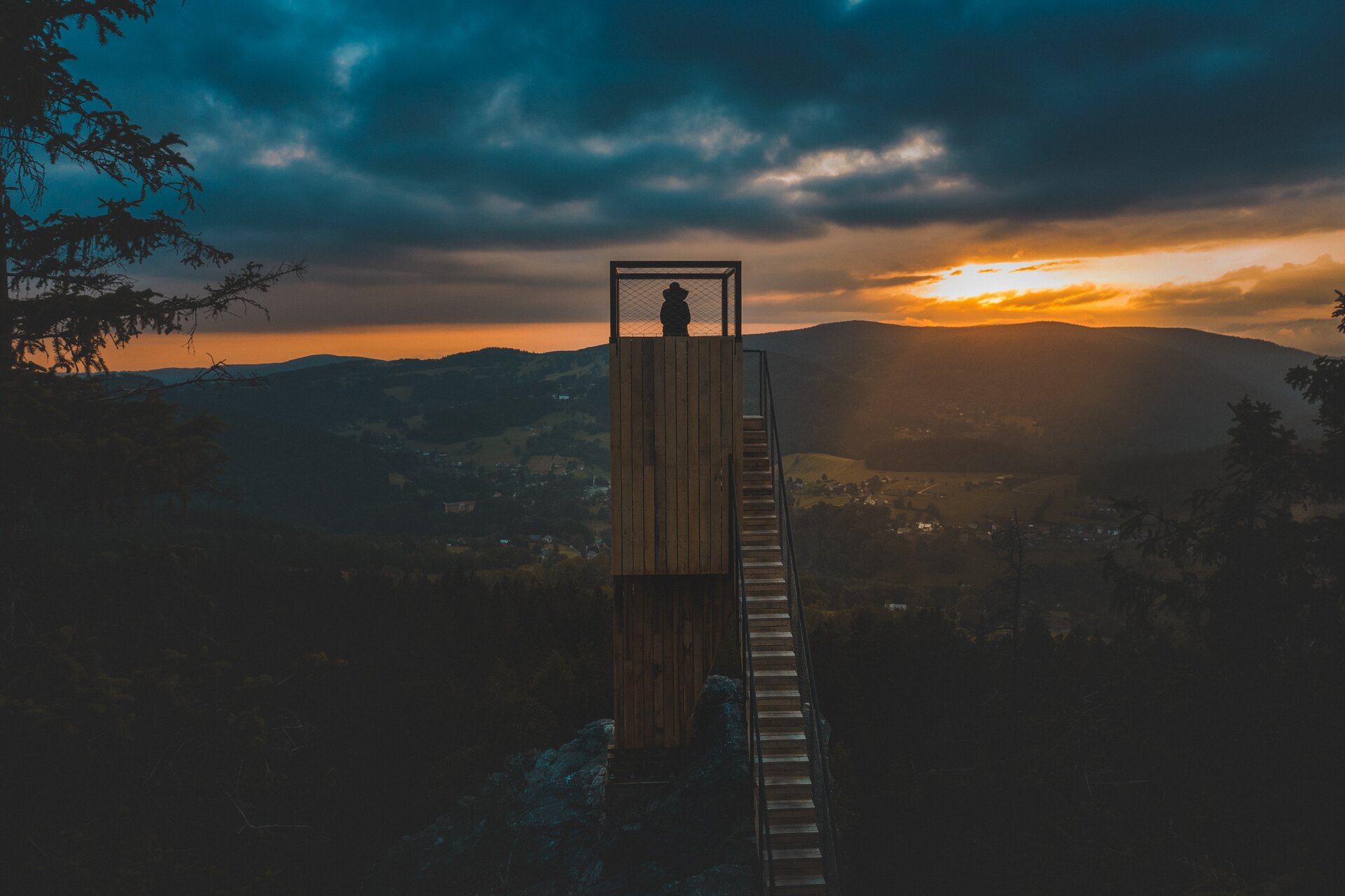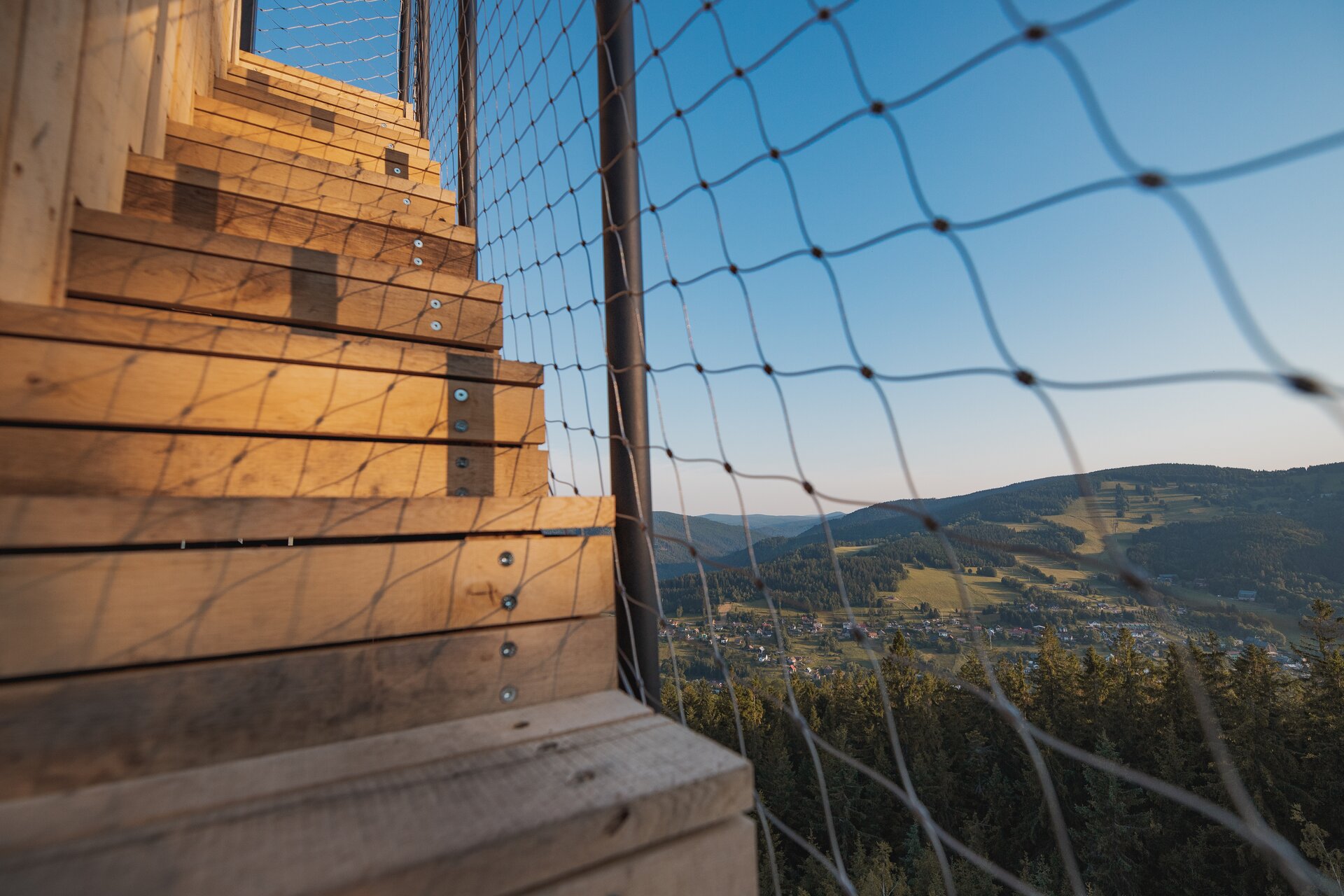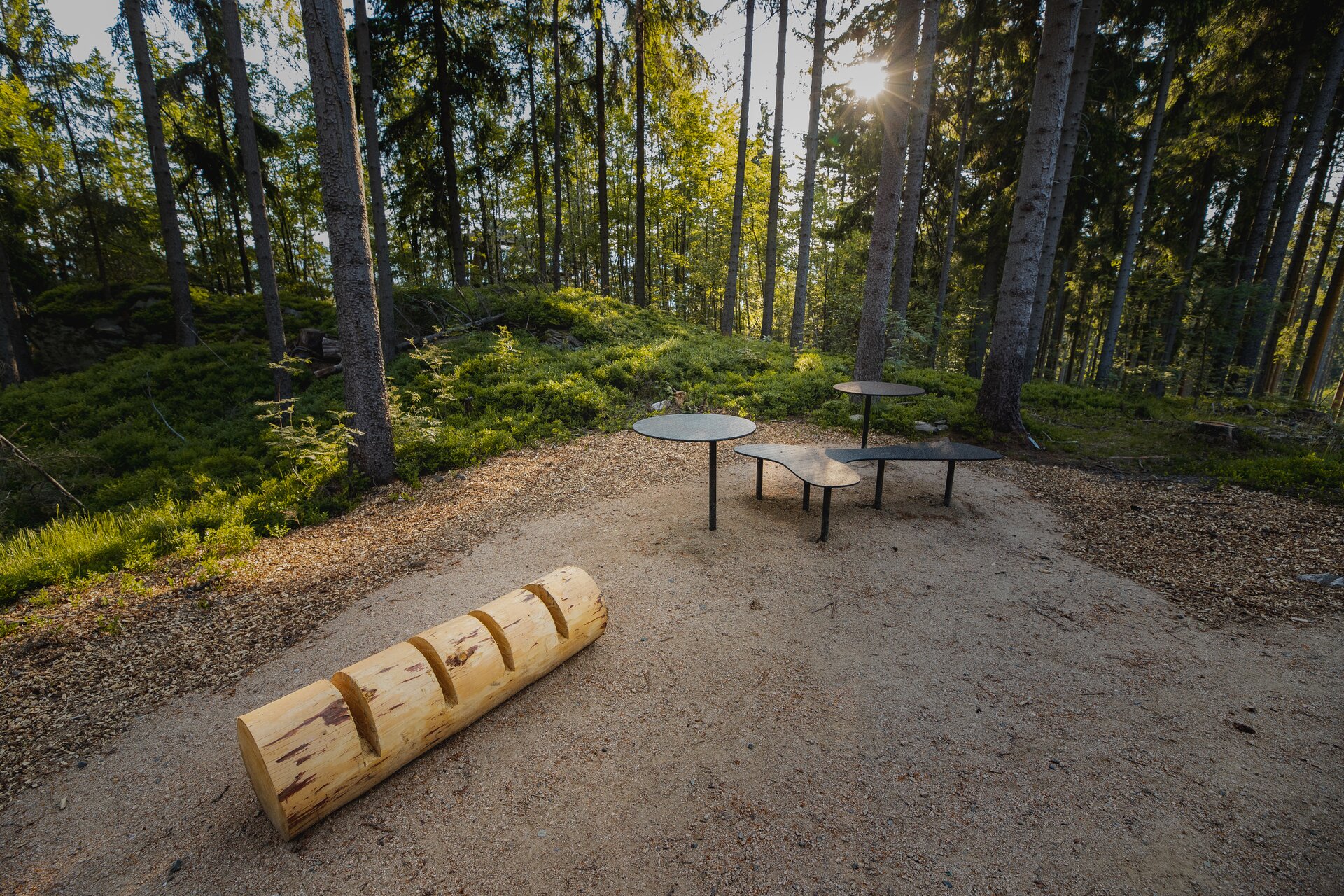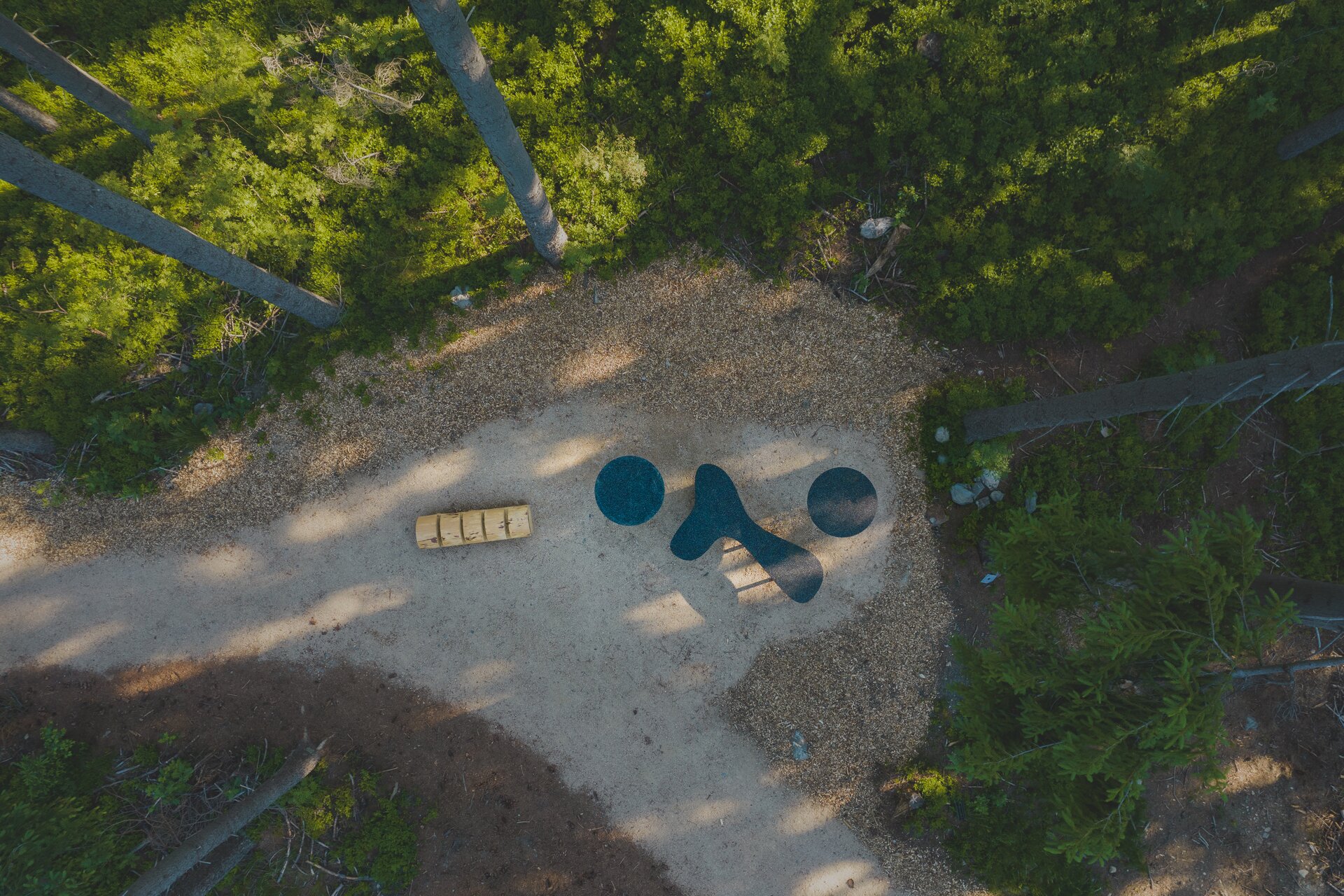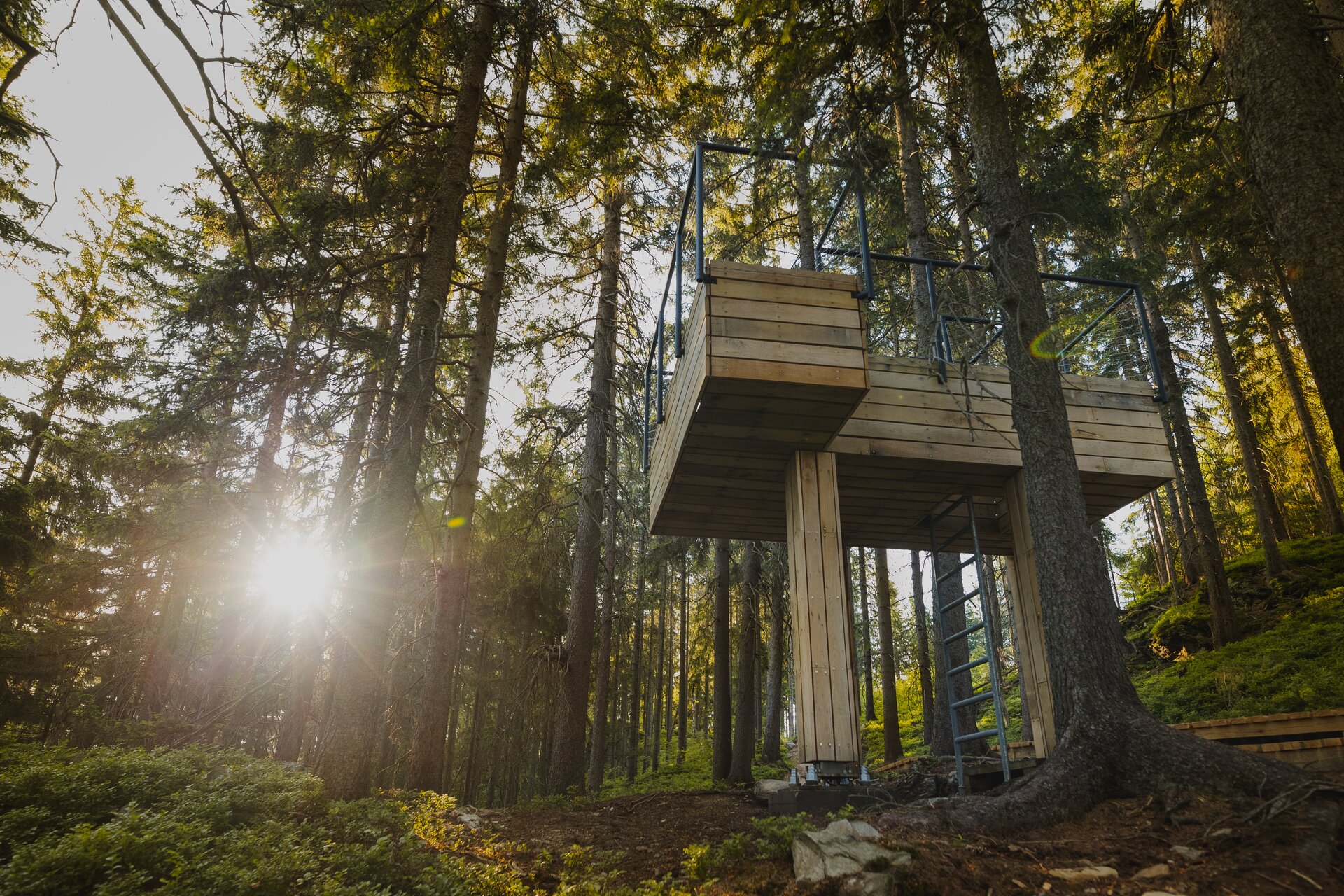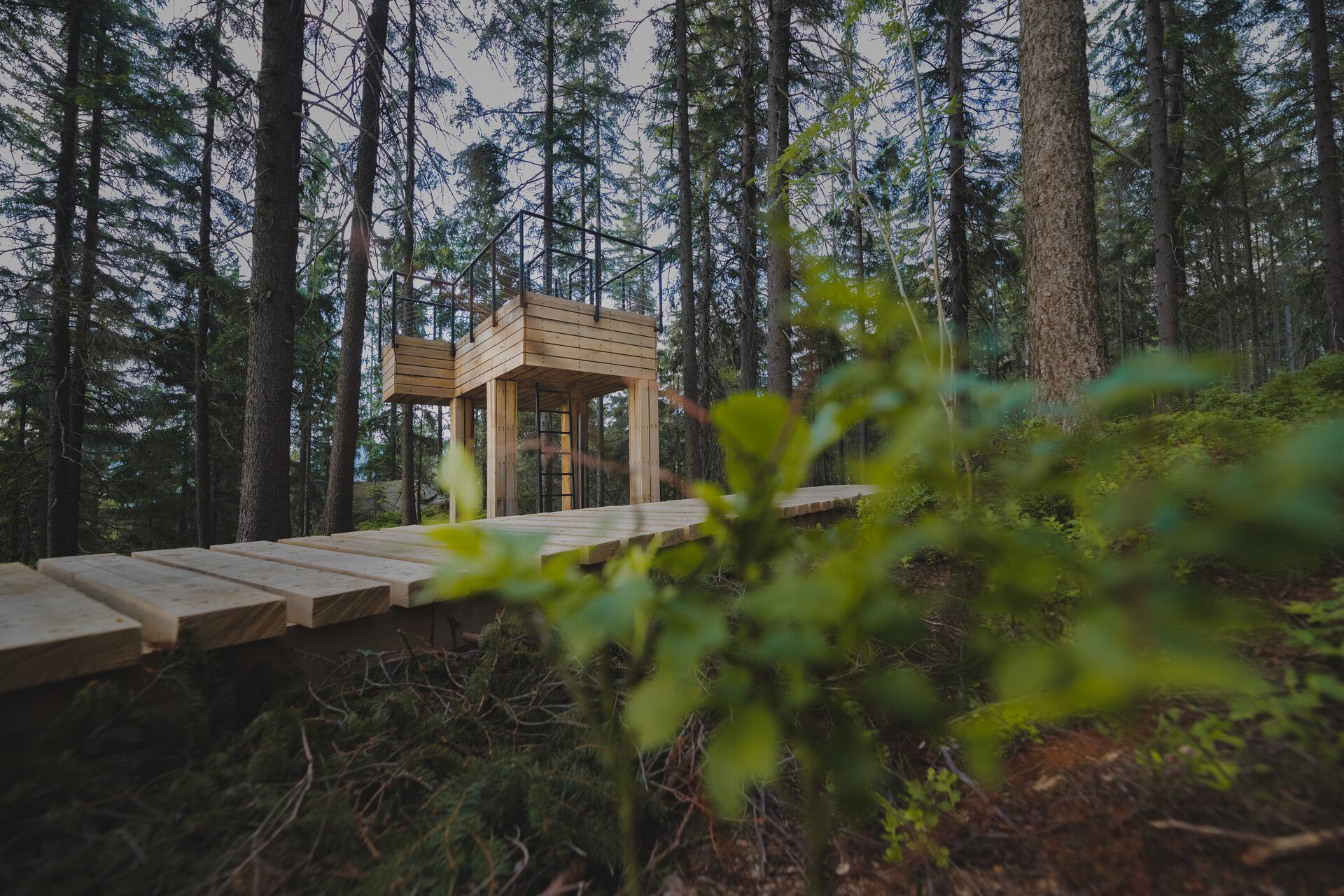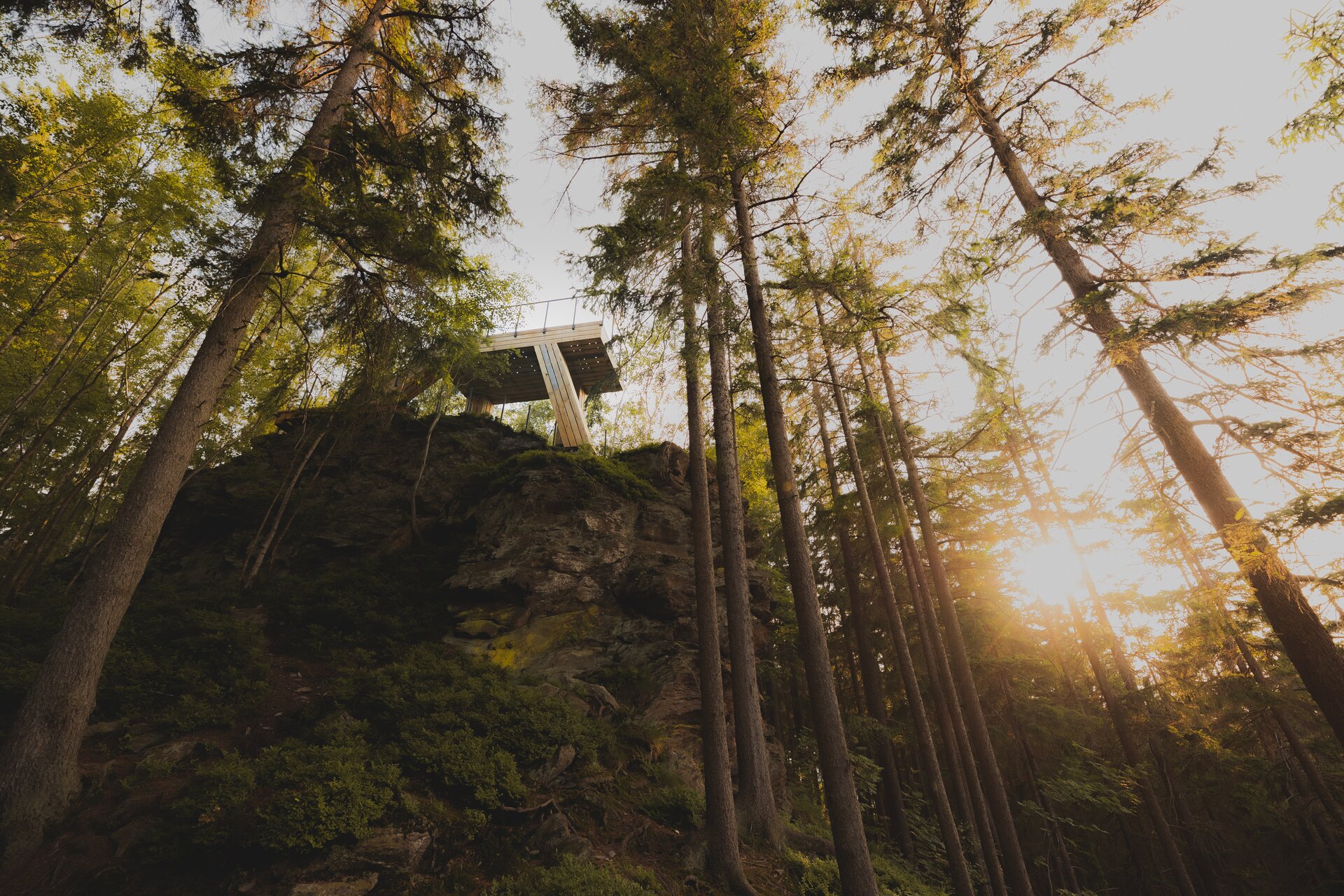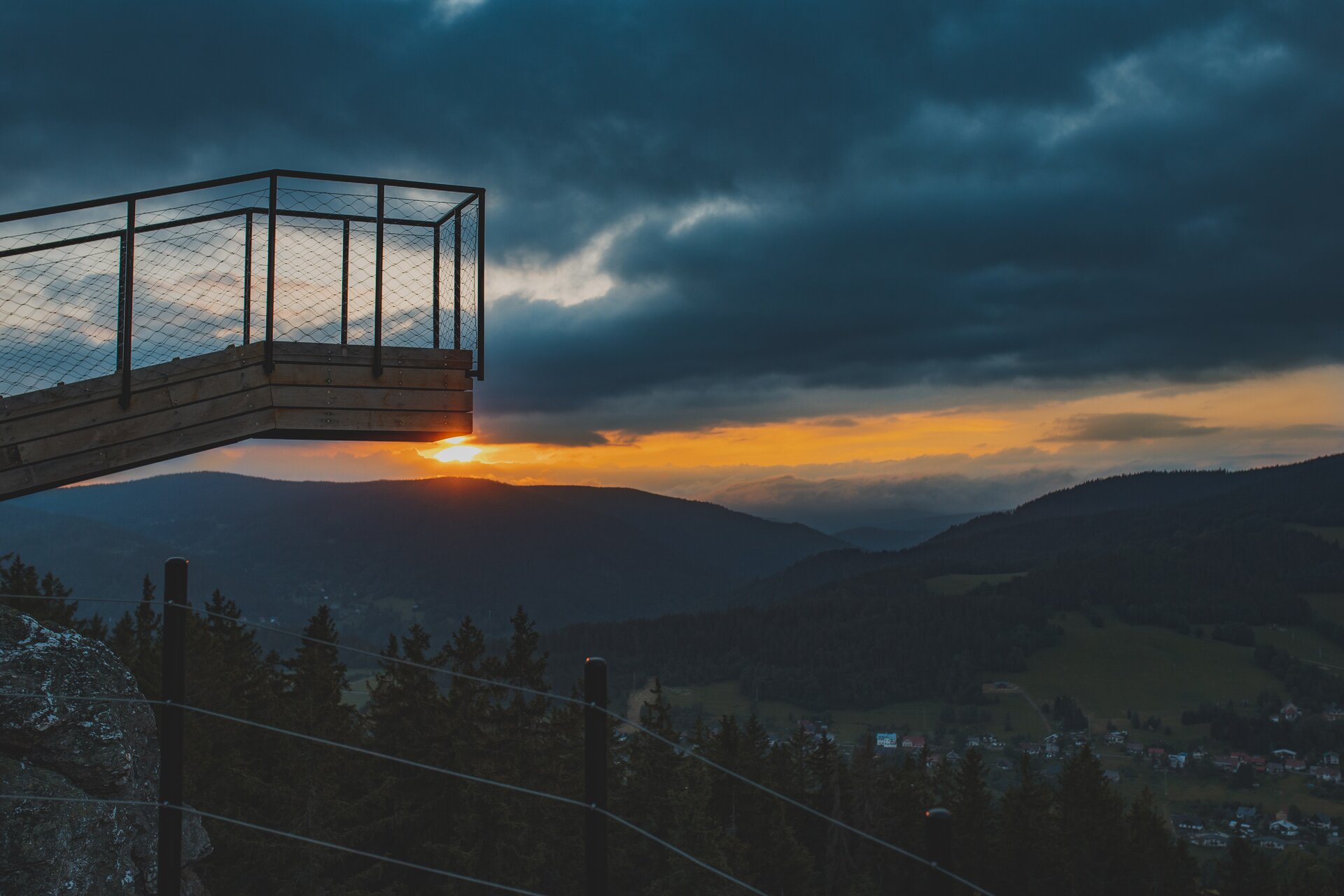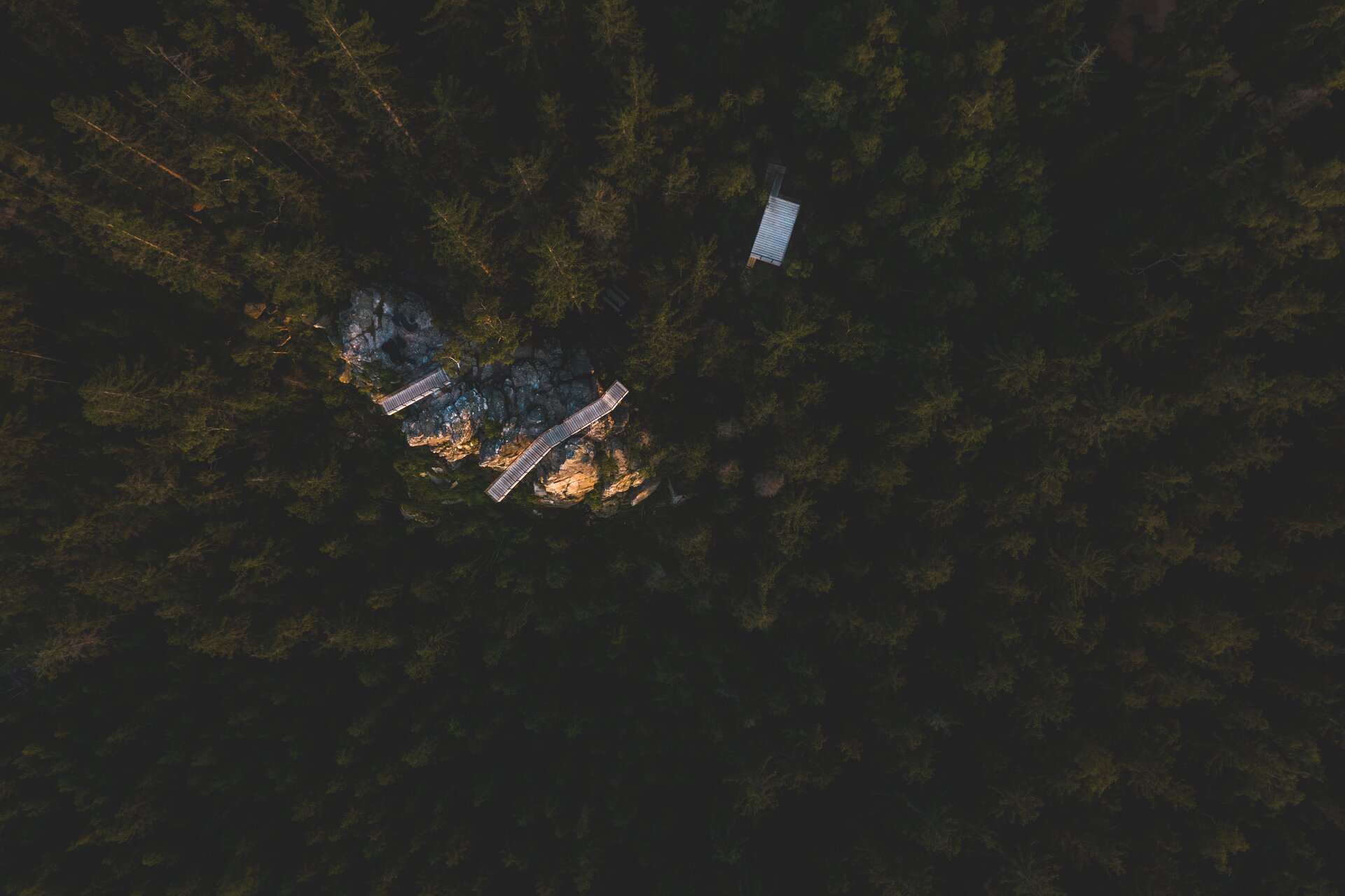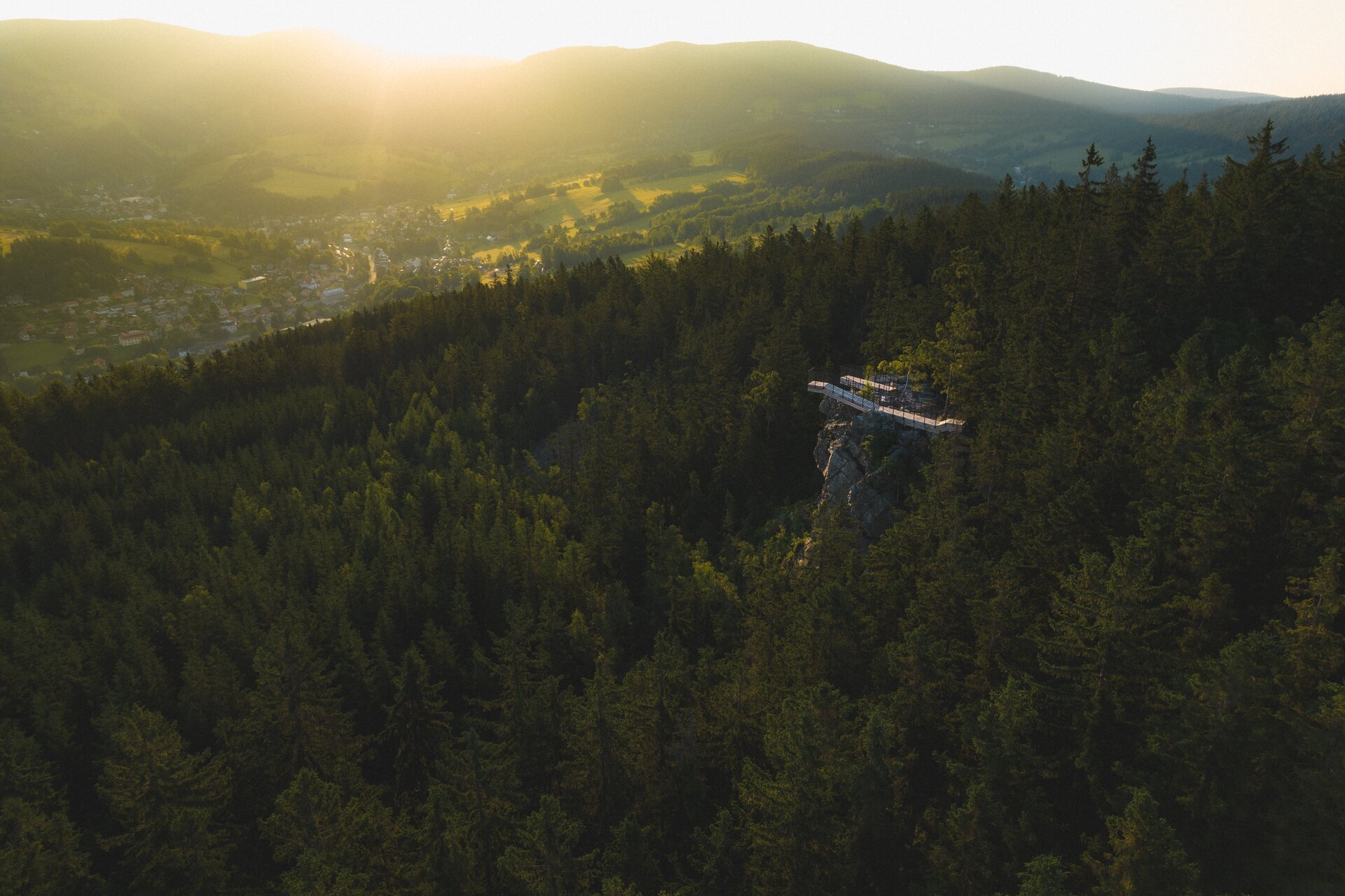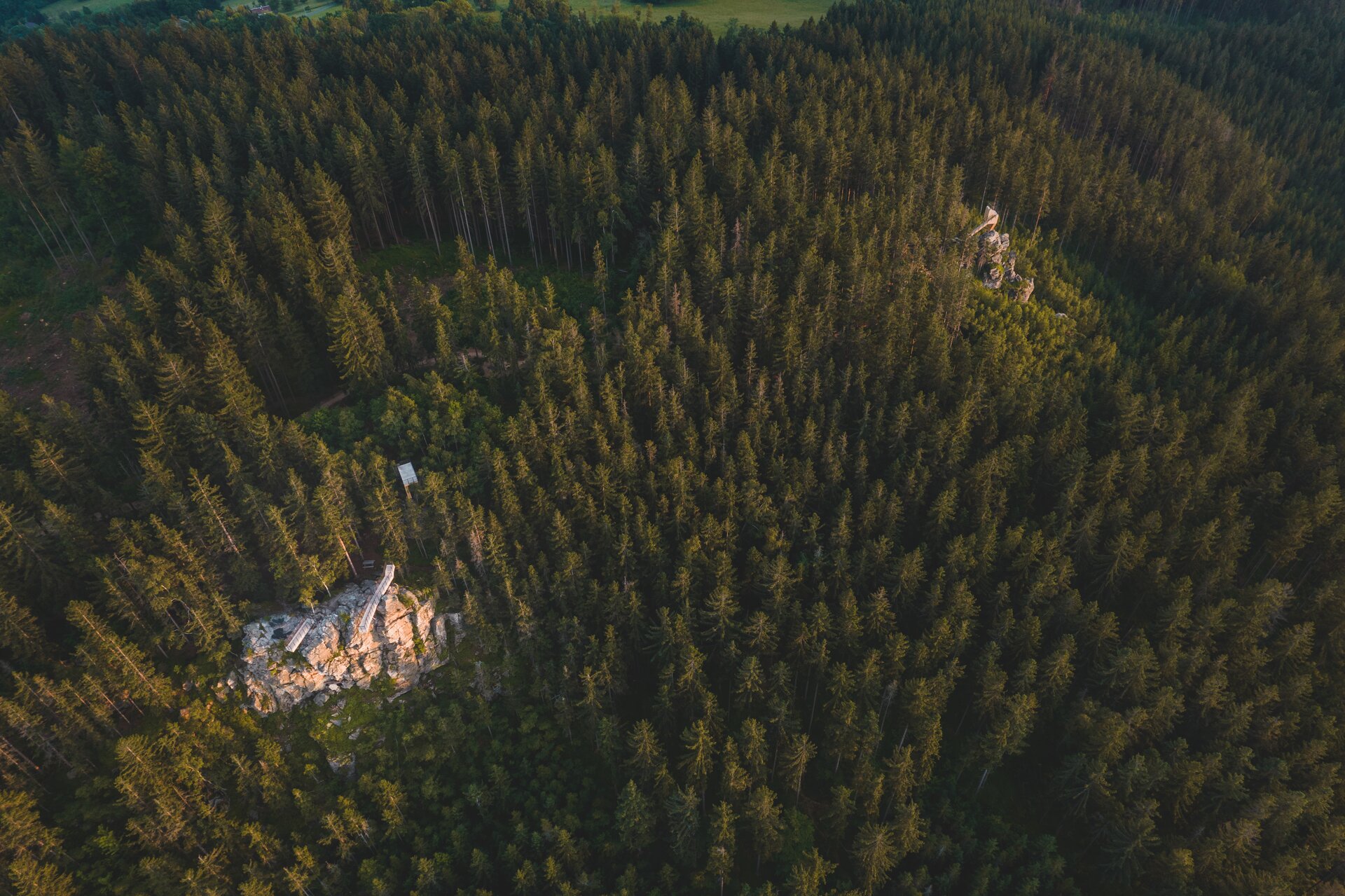 | | |
| --- | --- |
| Author | Mjölk architekti |
| Studio | |
| Location | Rokytnice nad Jizerou |
| Investor | obec Rokytnice nad Jizerou |
| Supplier | STRIX Chomutov, a.s., 28. října 1081/19, 430 01 Chomutov |
| Date of project approval | May 2020 |
| Fotograf | |
Rokytnice nad Jizerou has new guards today. The concept of the project was born from the original intention of the village to build a classic lookout tower on the top of the hill Stráž, or Strážník in folklore. The morphology of the hill proved to be unsuitable for the construction of a lookout tower, so we decided on the concept of several stops on the rocks that line the top of the hill. We were inspired by the figures from the coat of arms of the town Rokytnice for the light structures made of wood and steel. The town is watched over on the rocks of Strážník by four patrons, symbolizing the four villages that in ancient times joined to form the town Rokytnice - the Fox, the Bear, the Sheep and the Miner - The Guard Patrol.
It is a 550-metre long trail starting at the so-called Strážník Rock. The trail connects five distinctive lookout objects whose form is derived from the symbols used in the town's coat of arms: the Fox, the Bear, the Sheep and the Miner. A complementary viewpoint, the Footbridge, is proposed for the Fox viewpoint. In spite of the same structural and material design, the individual viewpoints have their own distinctive shape and character. All structures are steel, sheathed with wide hardwood planks. The railings are made of steel profiles and filled with steel mesh. The Fox - 13 m long recumbent structure. The Footbridge - 6 m long and 1.2 m wide platform. The Bear - 3.5 m high viewing platform. The Sheep - 2.5 m high crumb. The Miner - a 7.5 m high structure composed of steps.
Green building
Environmental certification
| | |
| --- | --- |
| Type and level of certificate | - |
Water management
| | |
| --- | --- |
| Is rainwater used for irrigation? | |
| Is rainwater used for other purposes, e.g. toilet flushing ? | |
| Does the building have a green roof / facade ? | |
| Is reclaimed waste water used, e.g. from showers and sinks ? | |
The quality of the indoor environment
| | |
| --- | --- |
| Is clean air supply automated ? | |
| Is comfortable temperature during summer and winter automated? | |
| Is natural lighting guaranteed in all living areas? | |
| Is artificial lighting automated? | |
| Is acoustic comfort, specifically reverberation time, guaranteed? | |
| Does the layout solution include zoning and ergonomics elements? | |
Principles of circular economics
| | |
| --- | --- |
| Does the project use recycled materials? | |
| Does the project use recyclable materials? | |
| Are materials with a documented Environmental Product Declaration (EPD) promoted in the project? | |
| Are other sustainability certifications used for materials and elements? | |
Energy efficiency
| | |
| --- | --- |
| Energy performance class of the building according to the Energy Performance Certificate of the building | |
| Is efficient energy management (measurement and regular analysis of consumption data) considered? | |
| Are renewable sources of energy used, e.g. solar system, photovoltaics? | |
Interconnection with surroundings
| | |
| --- | --- |
| Does the project enable the easy use of public transport? | |
| Does the project support the use of alternative modes of transport, e.g cycling, walking etc. ? | |
| Is there access to recreational natural areas, e.g. parks, in the immediate vicinity of the building? | |