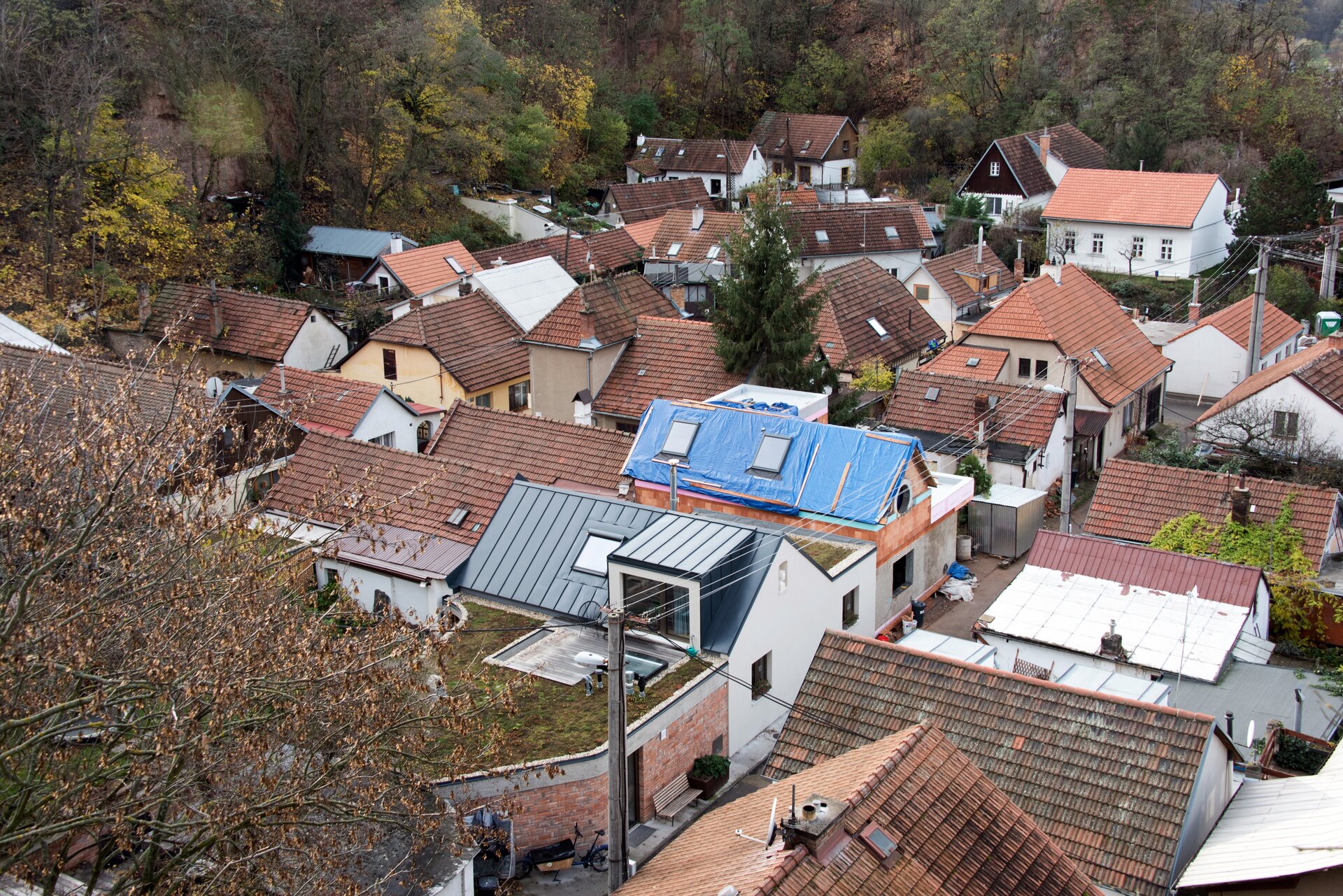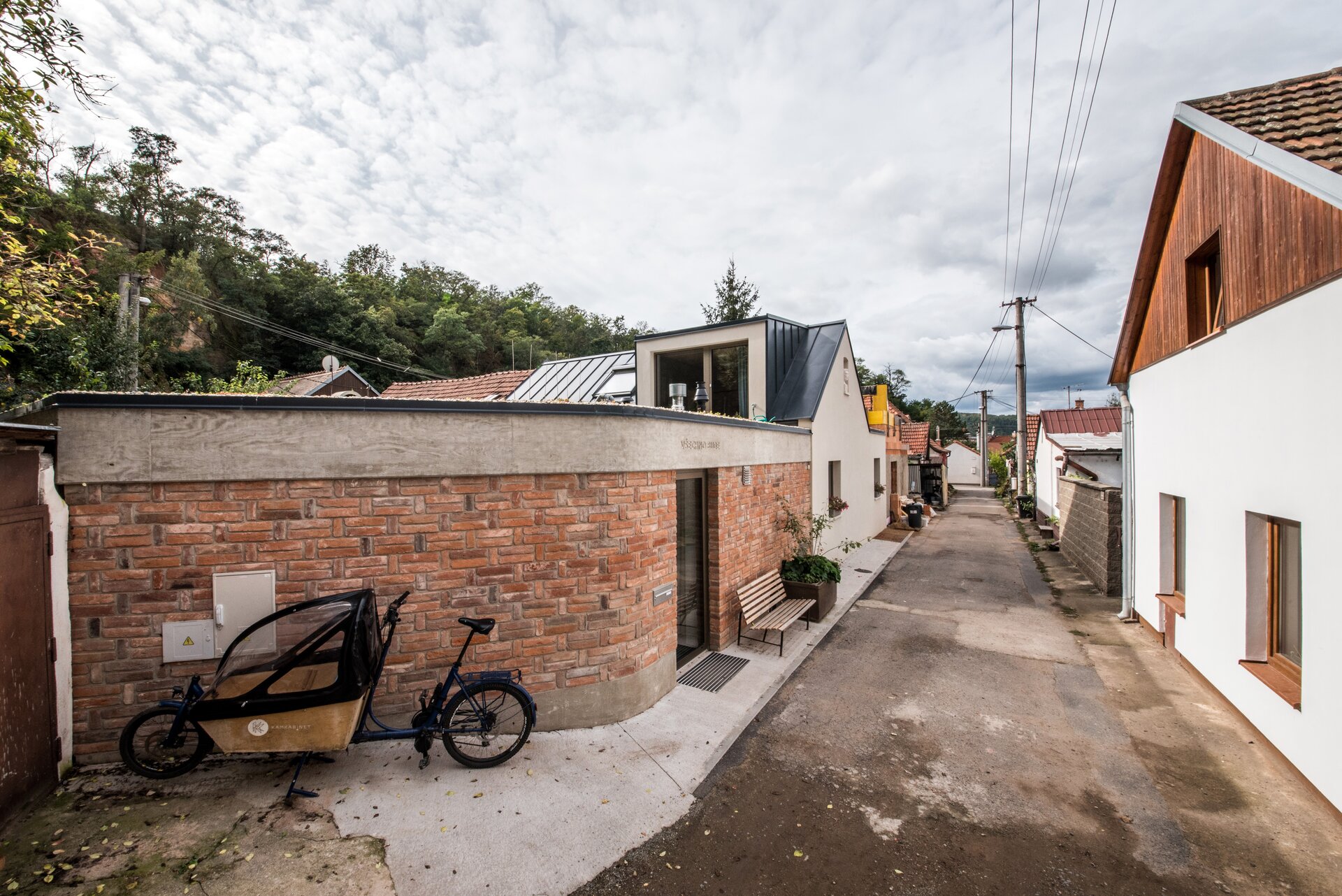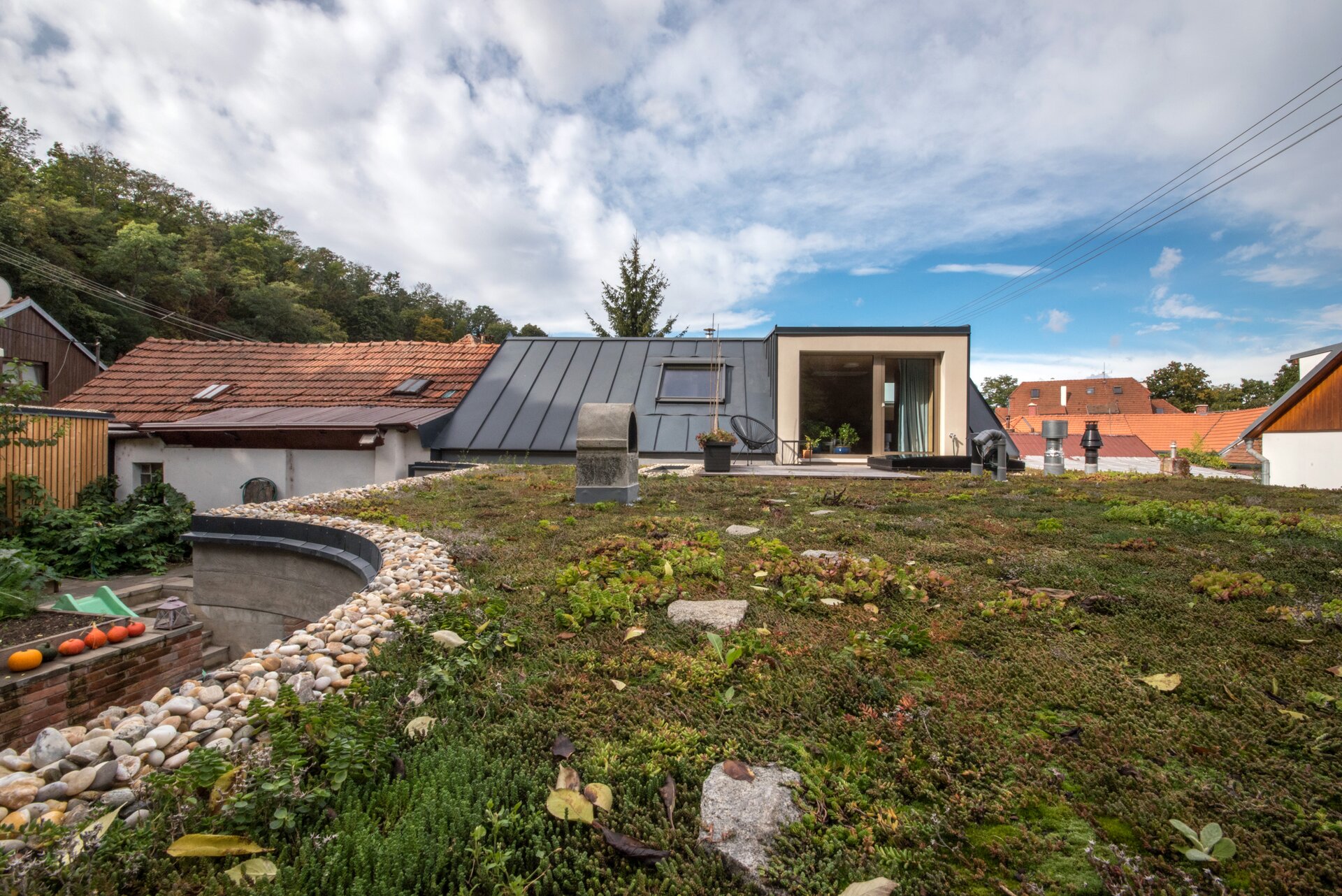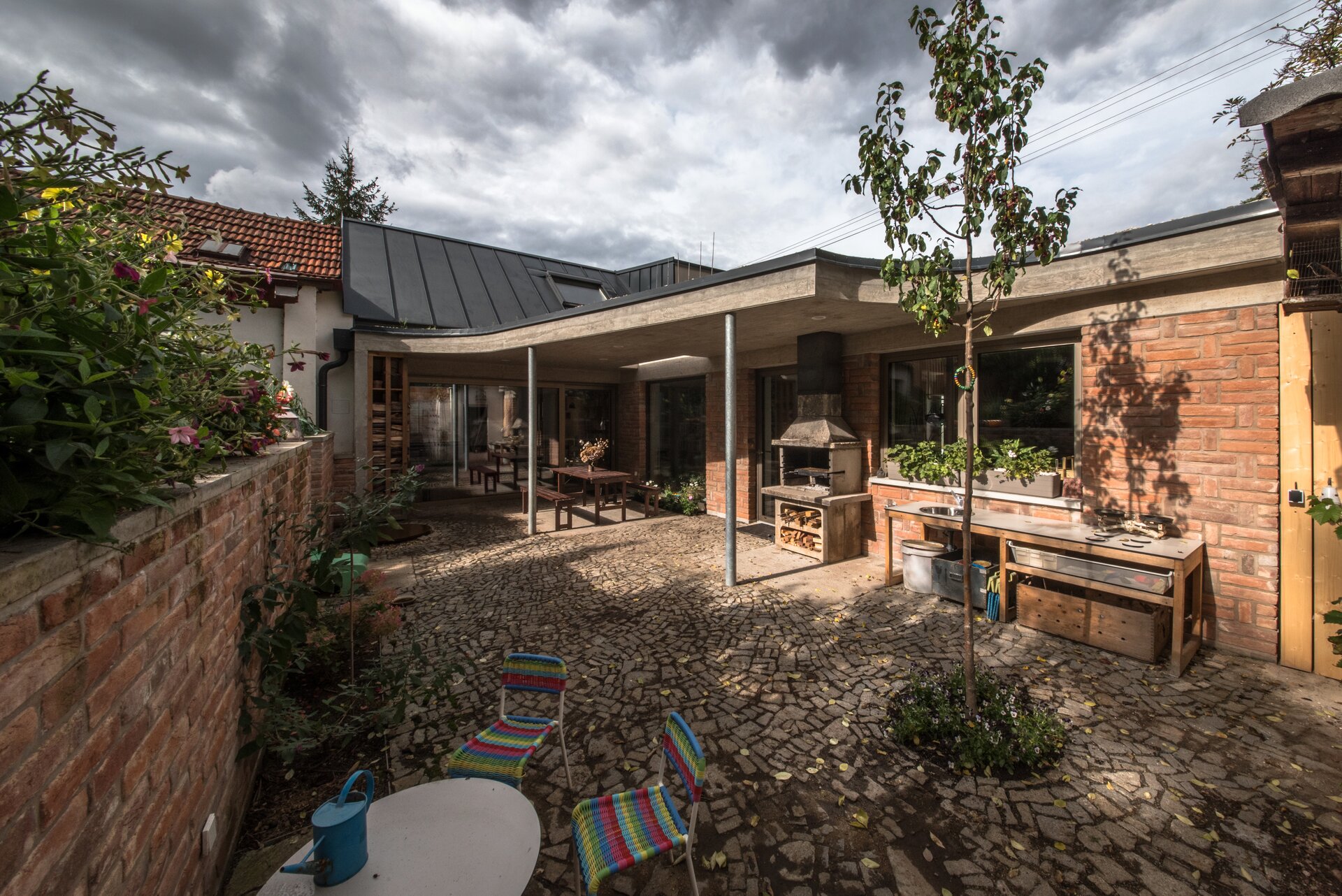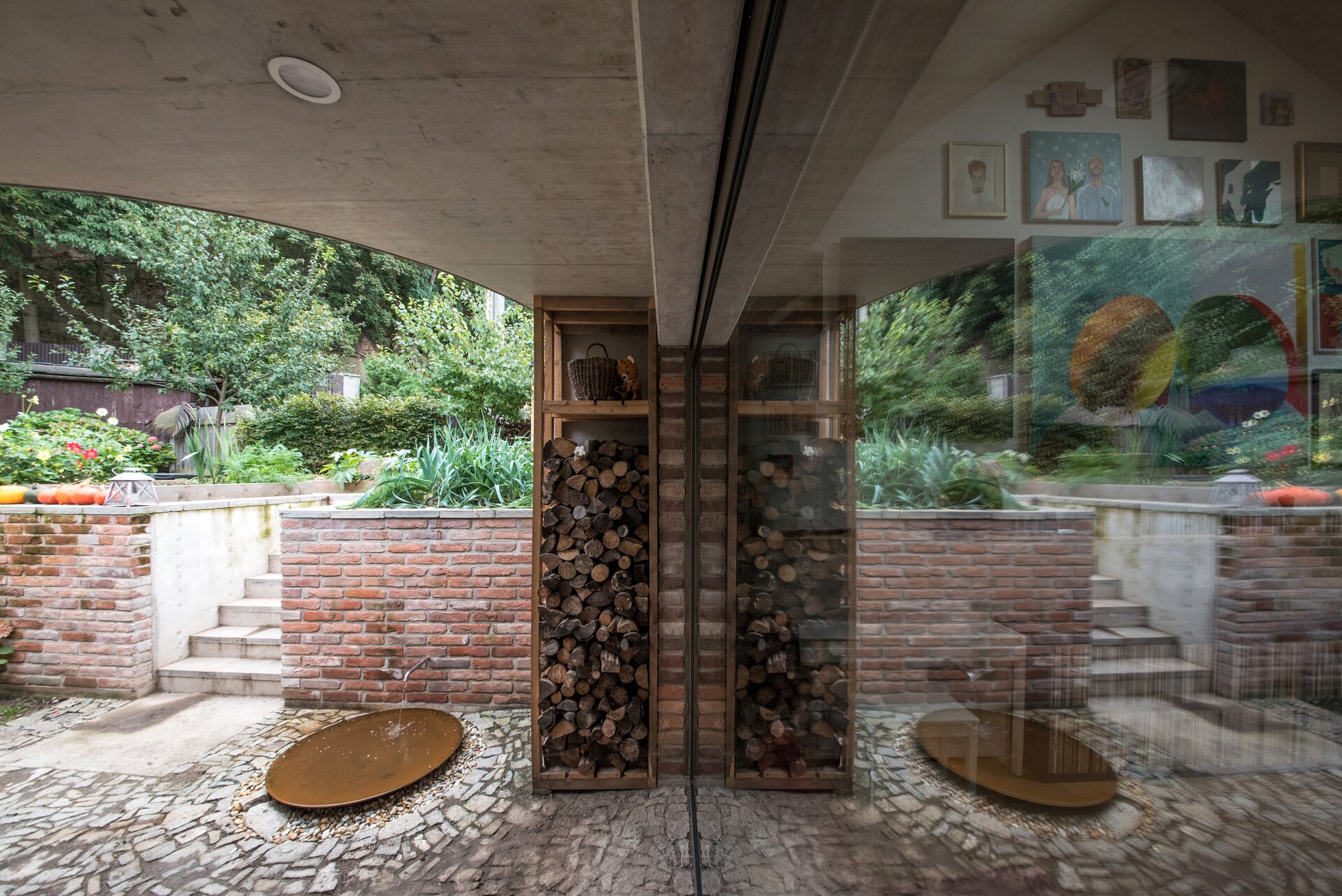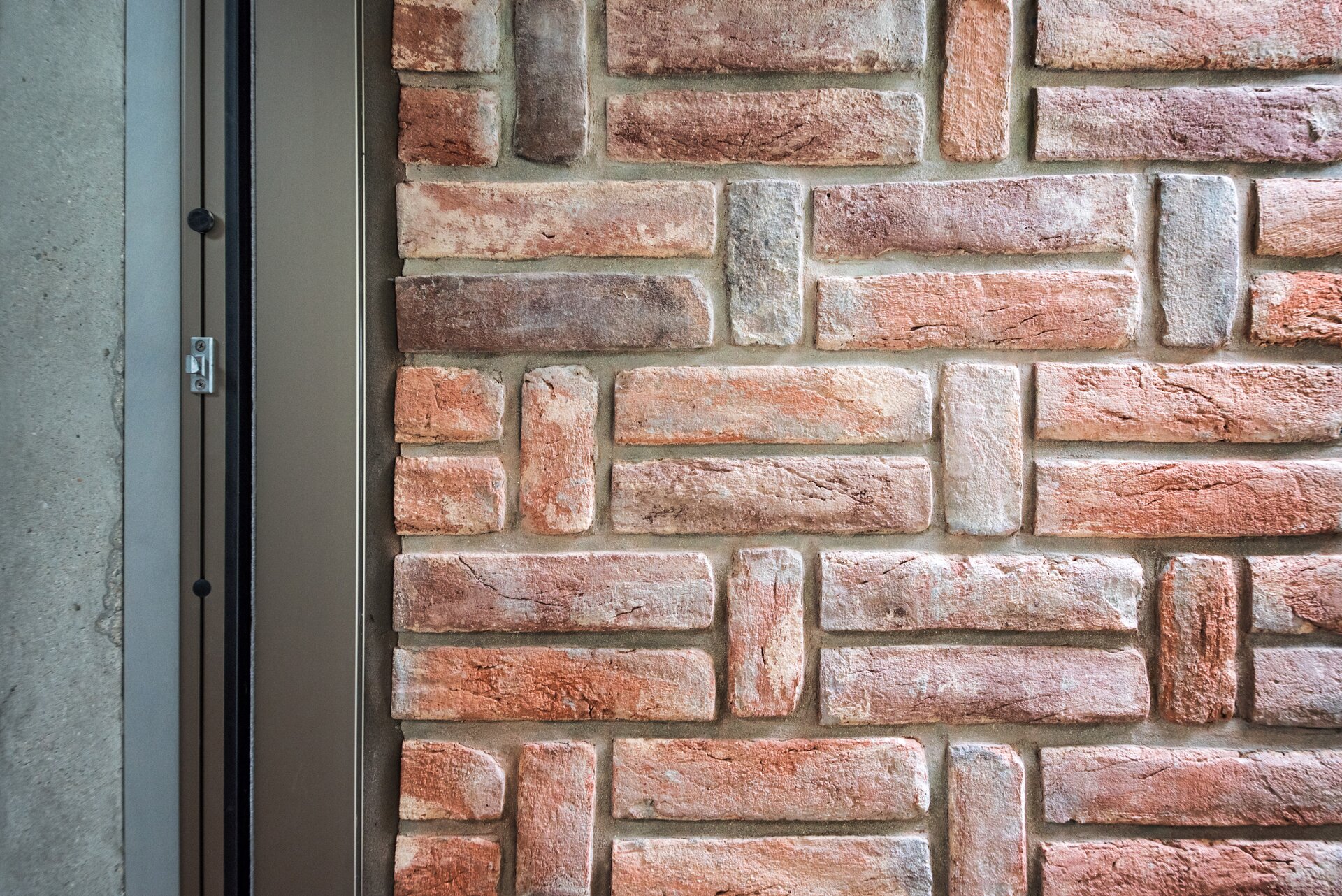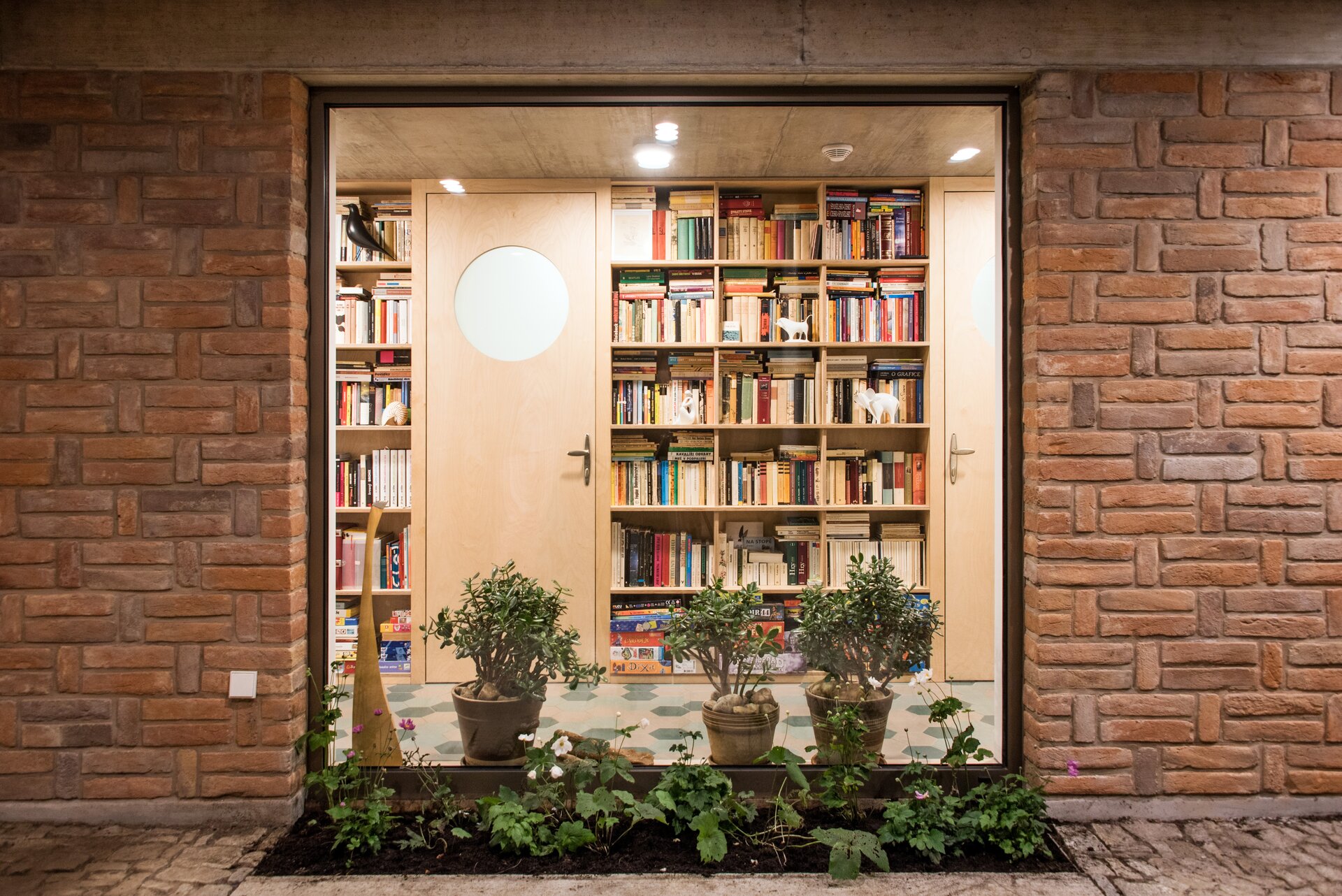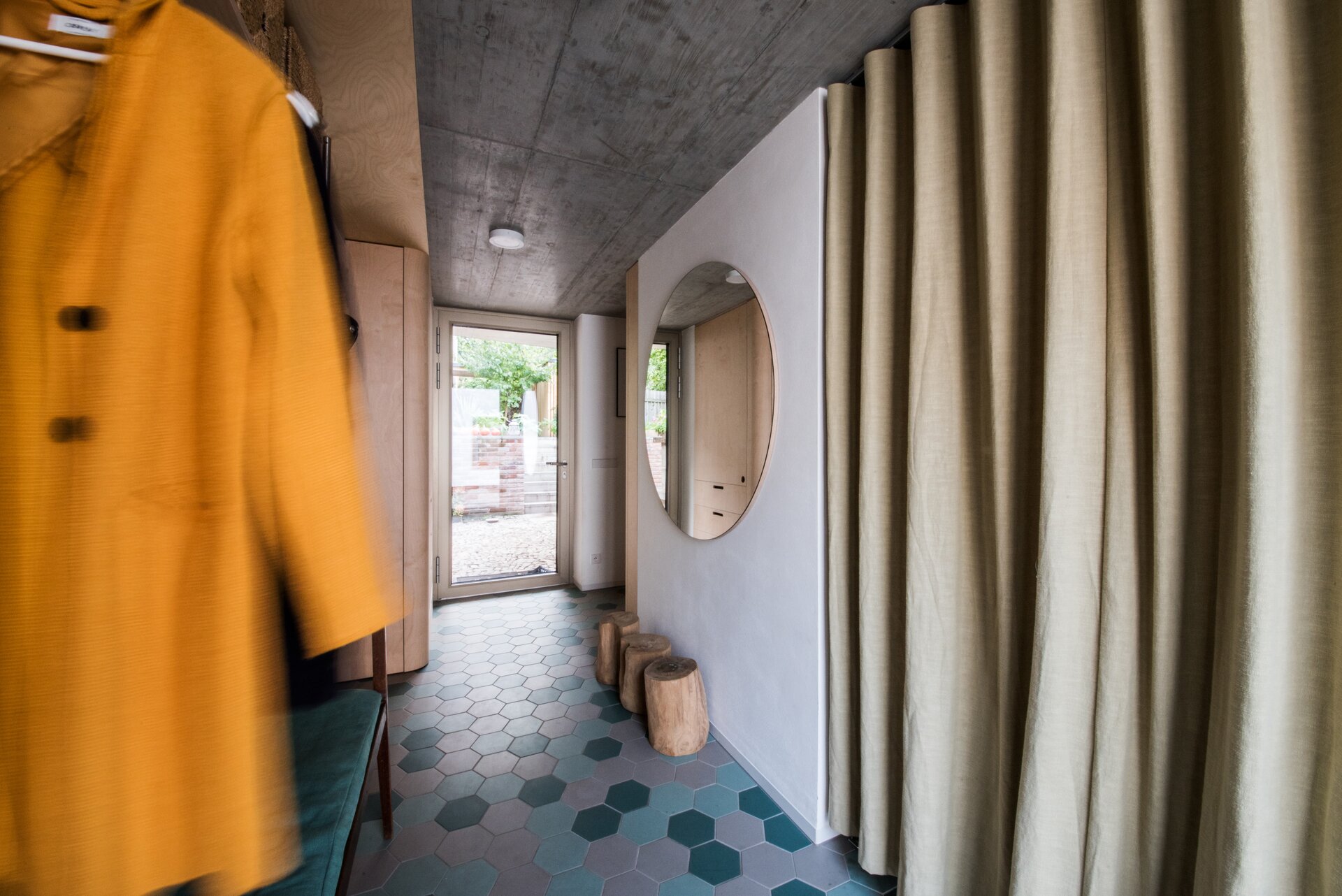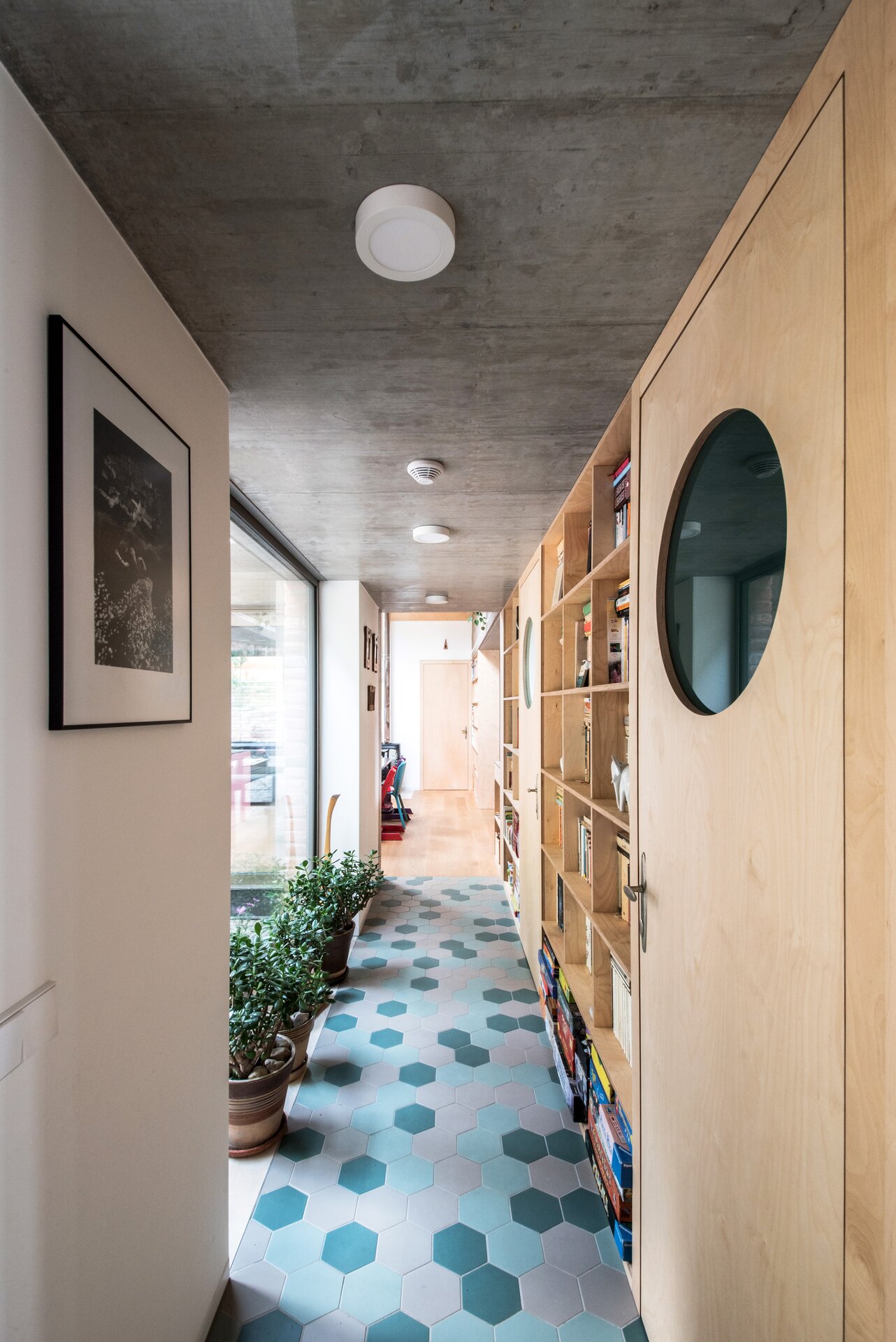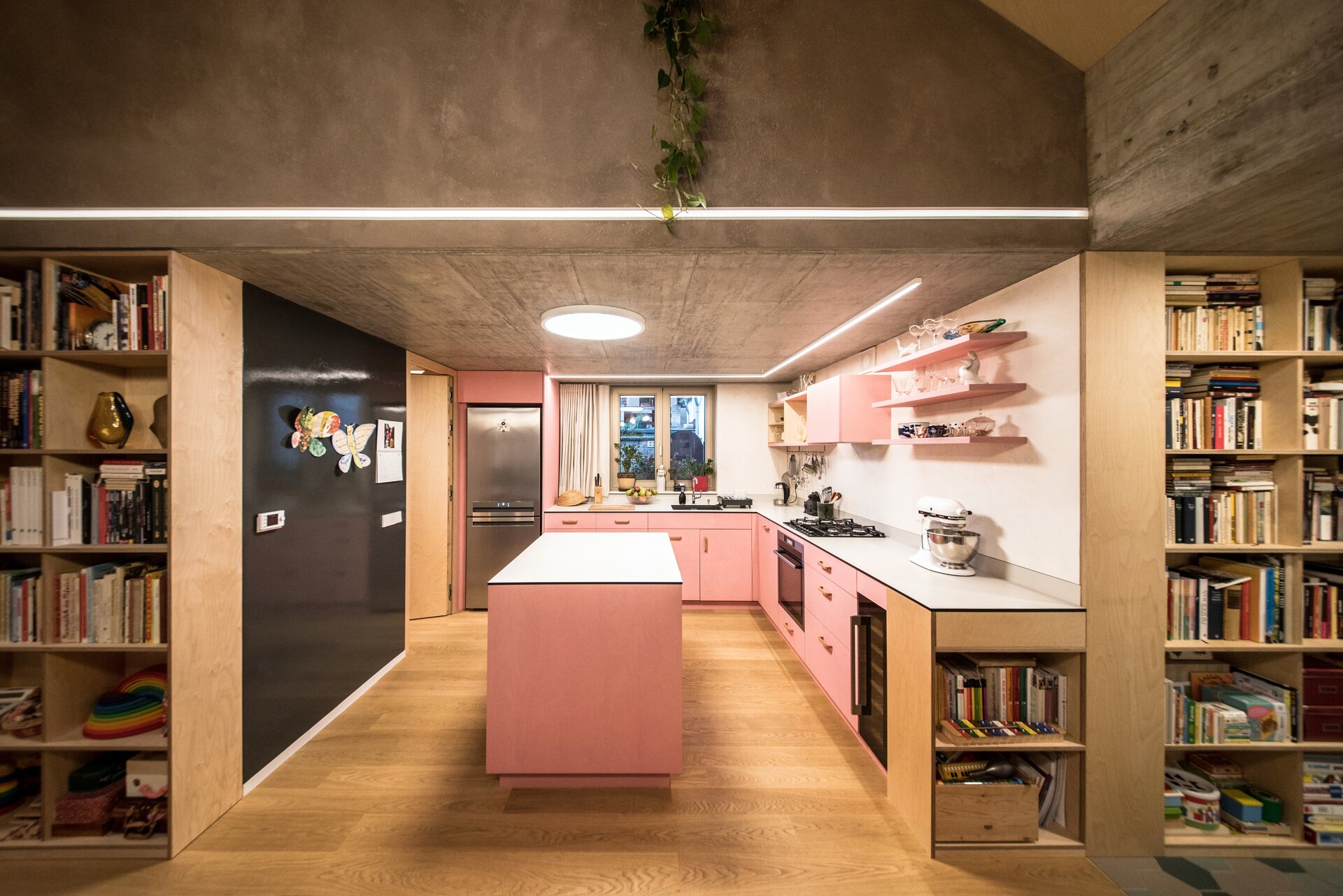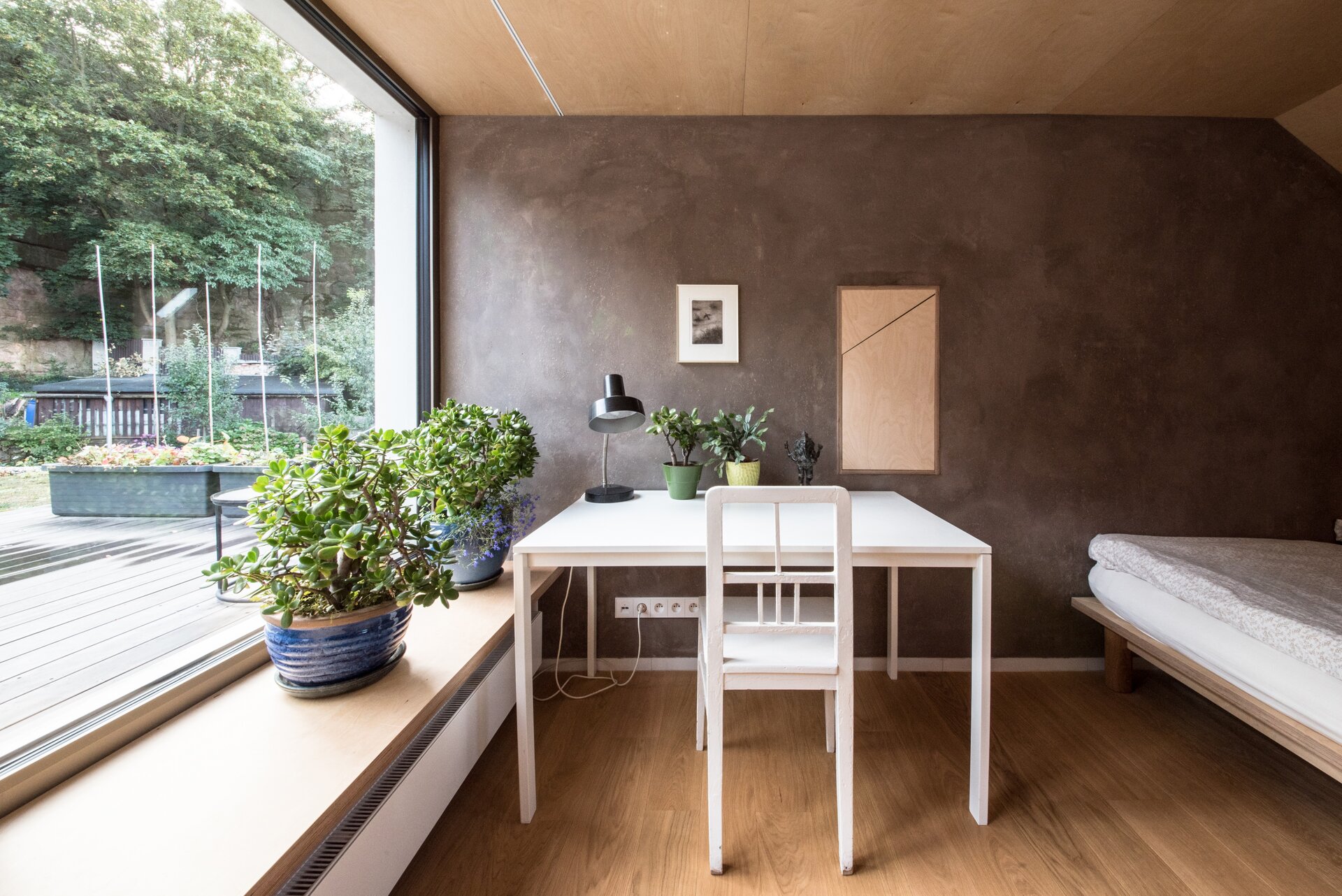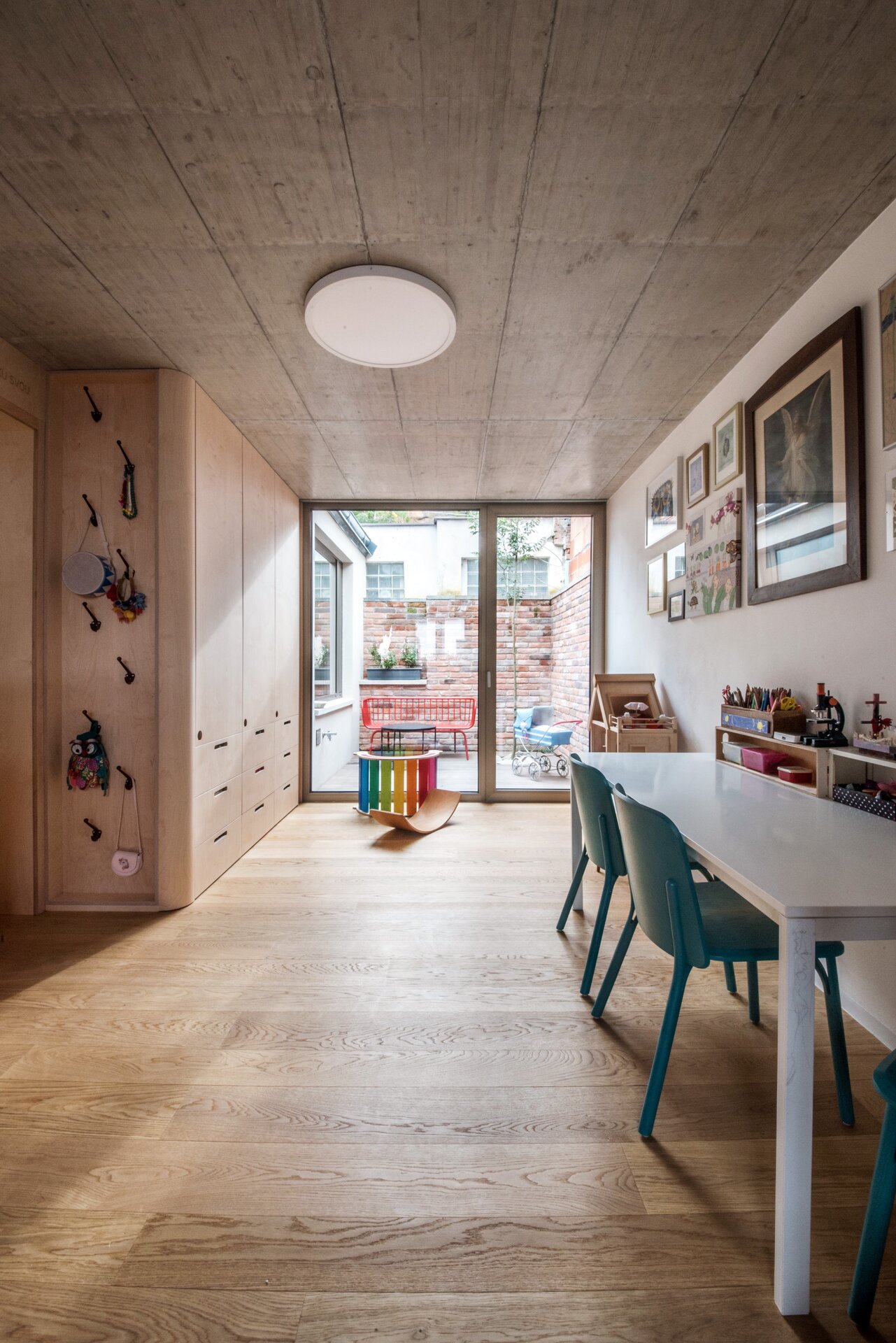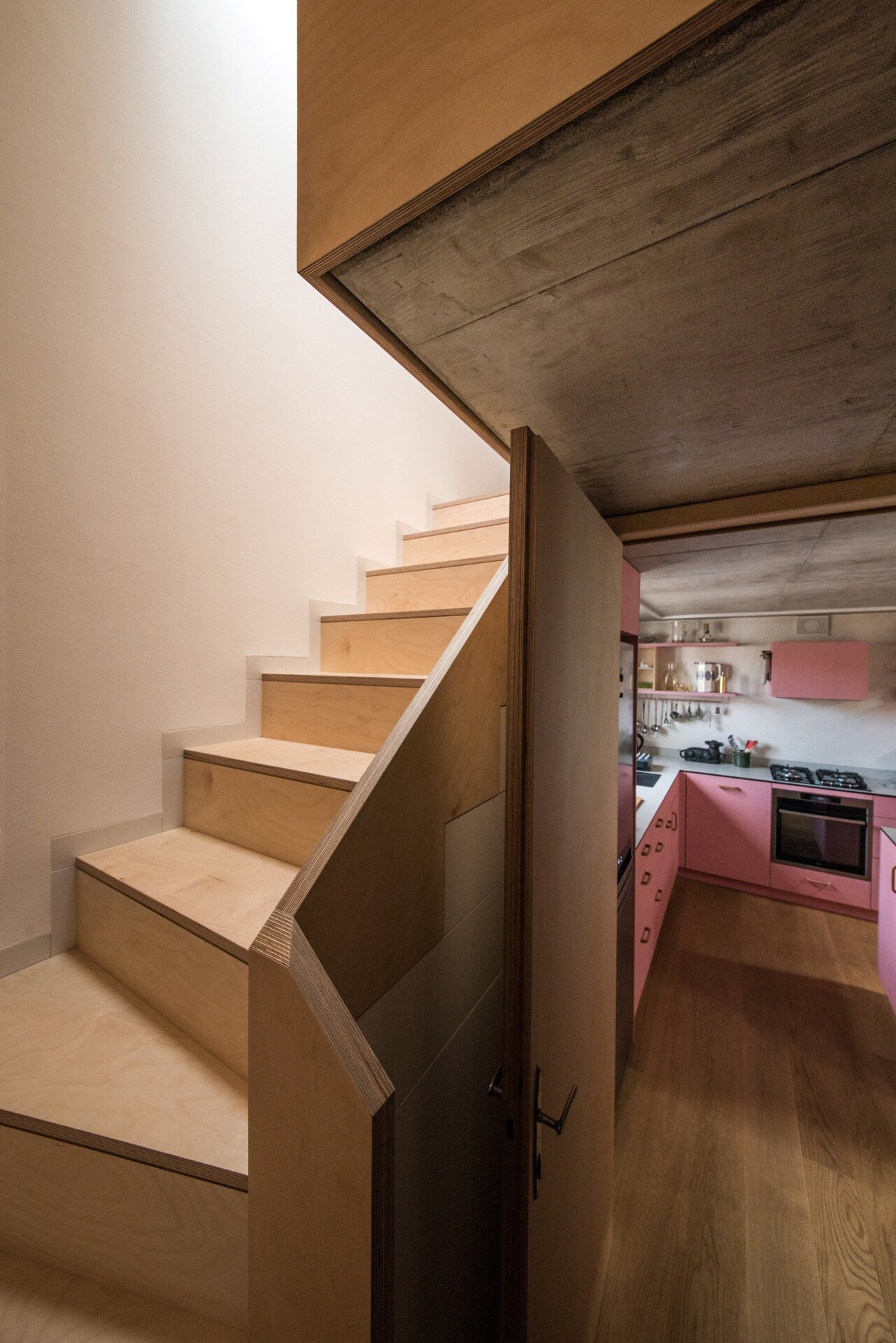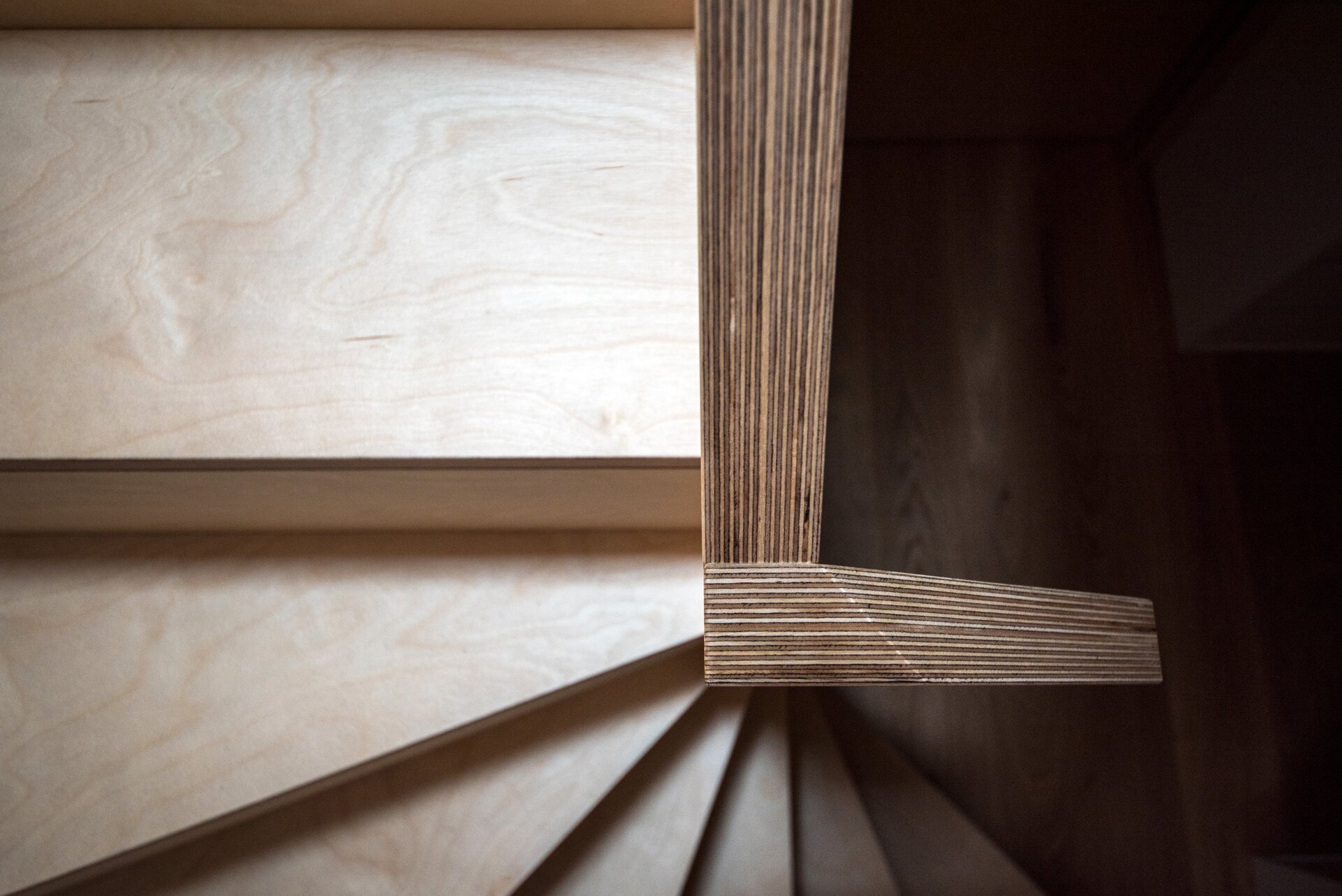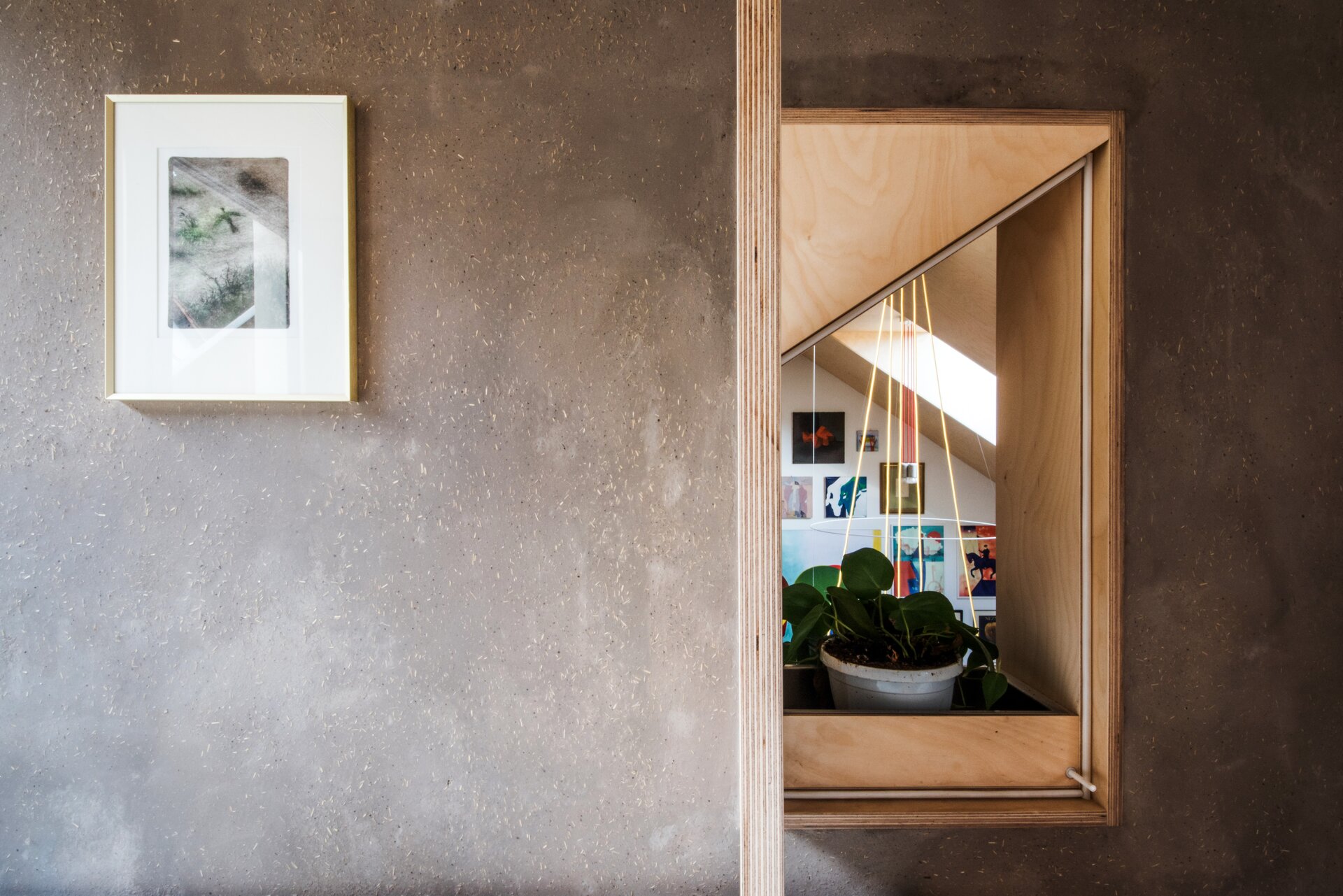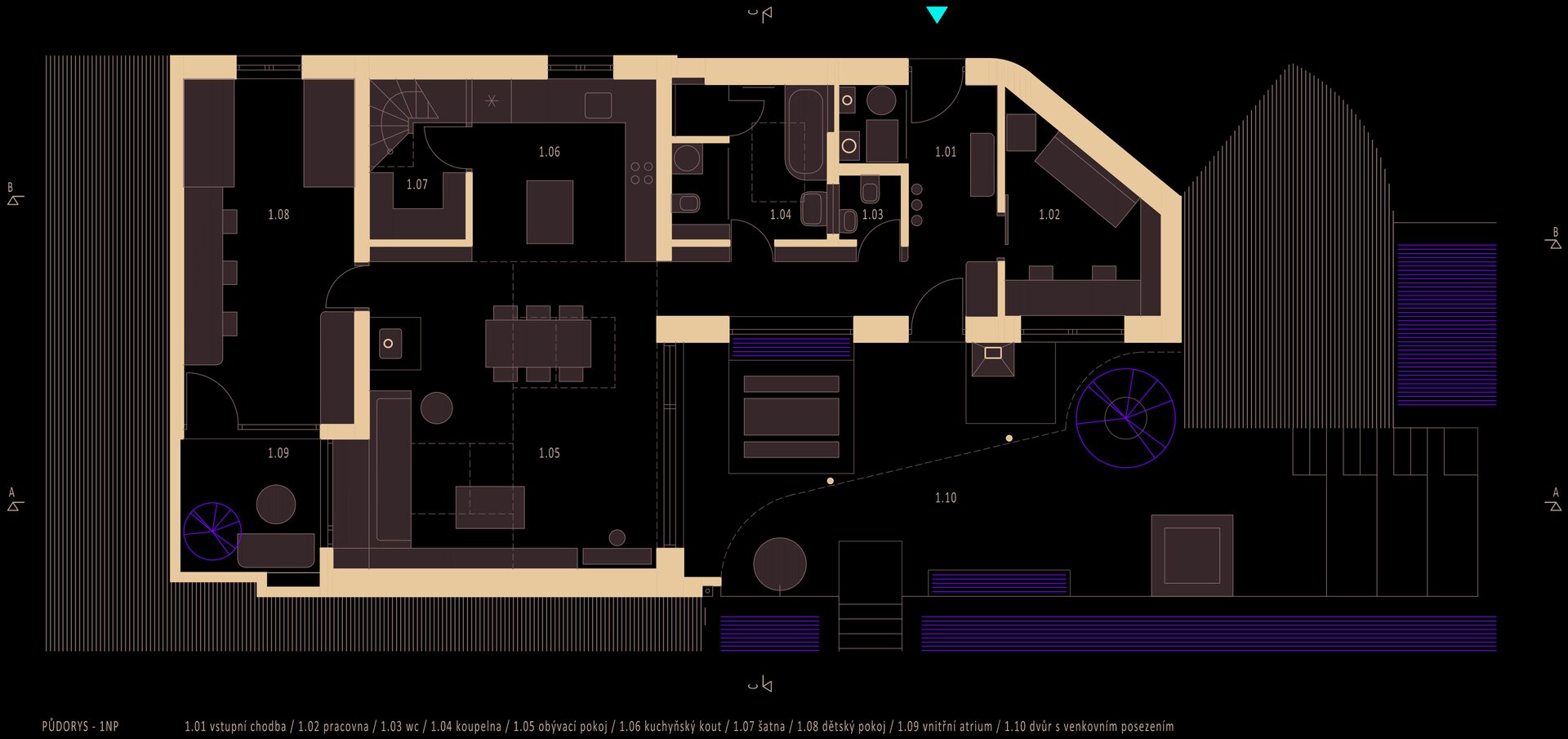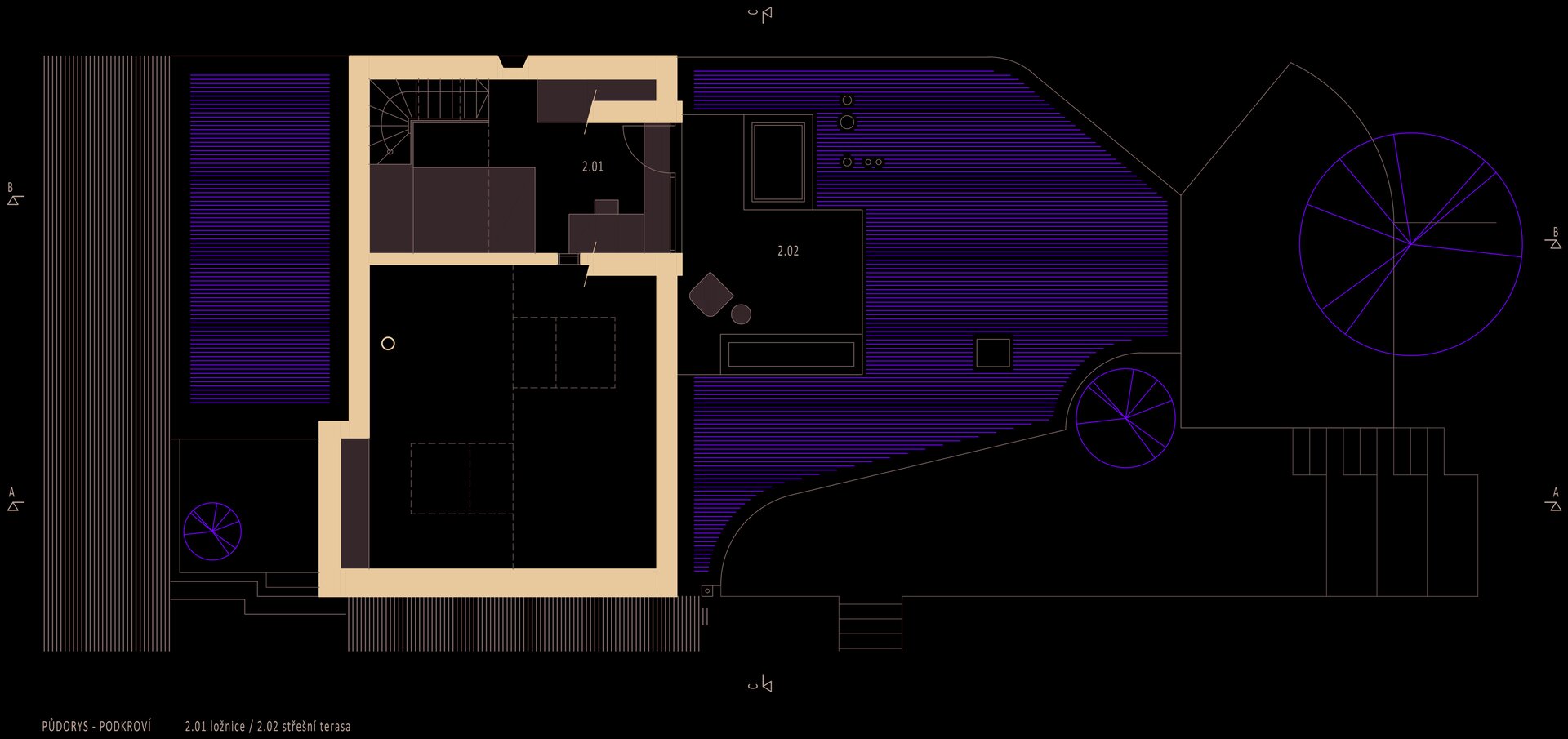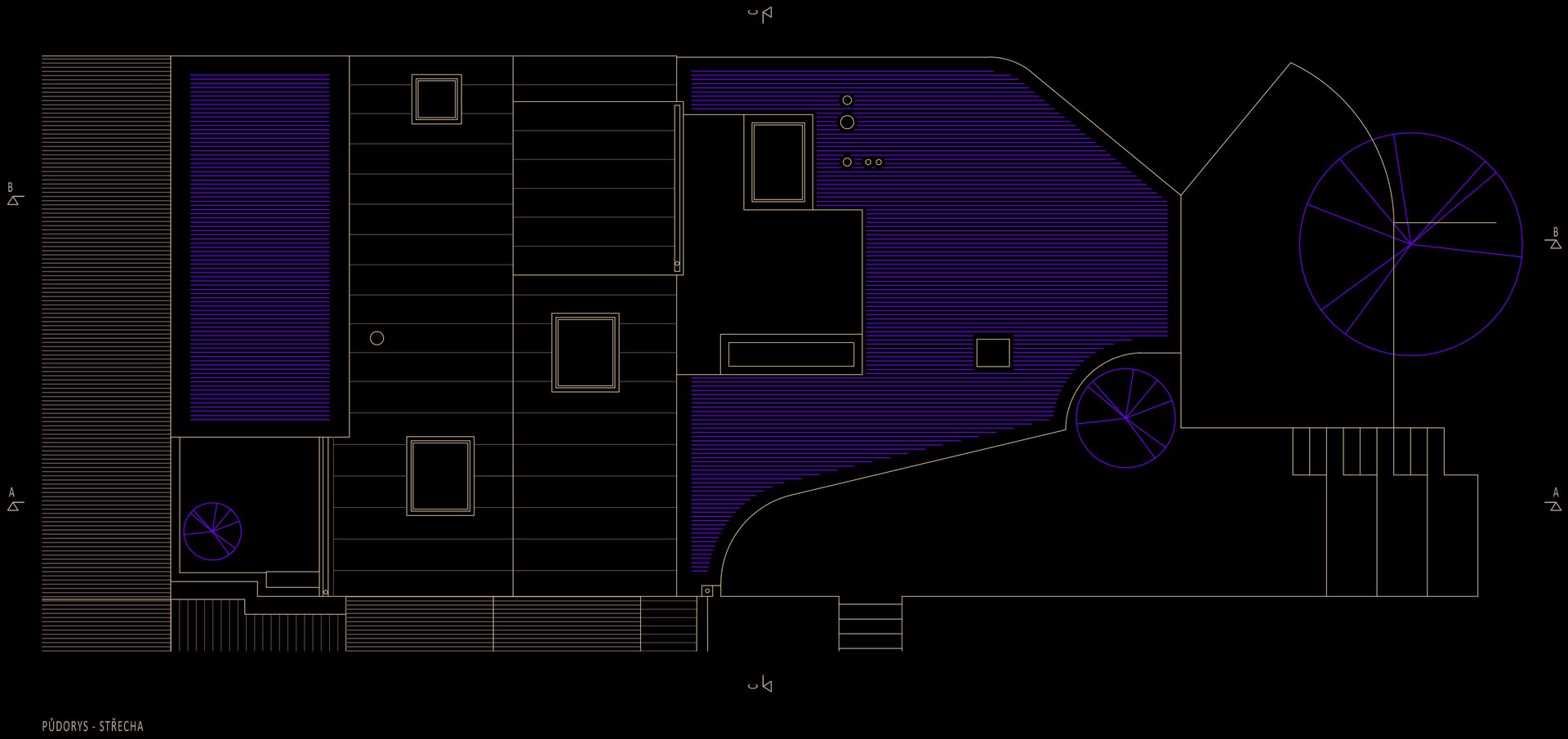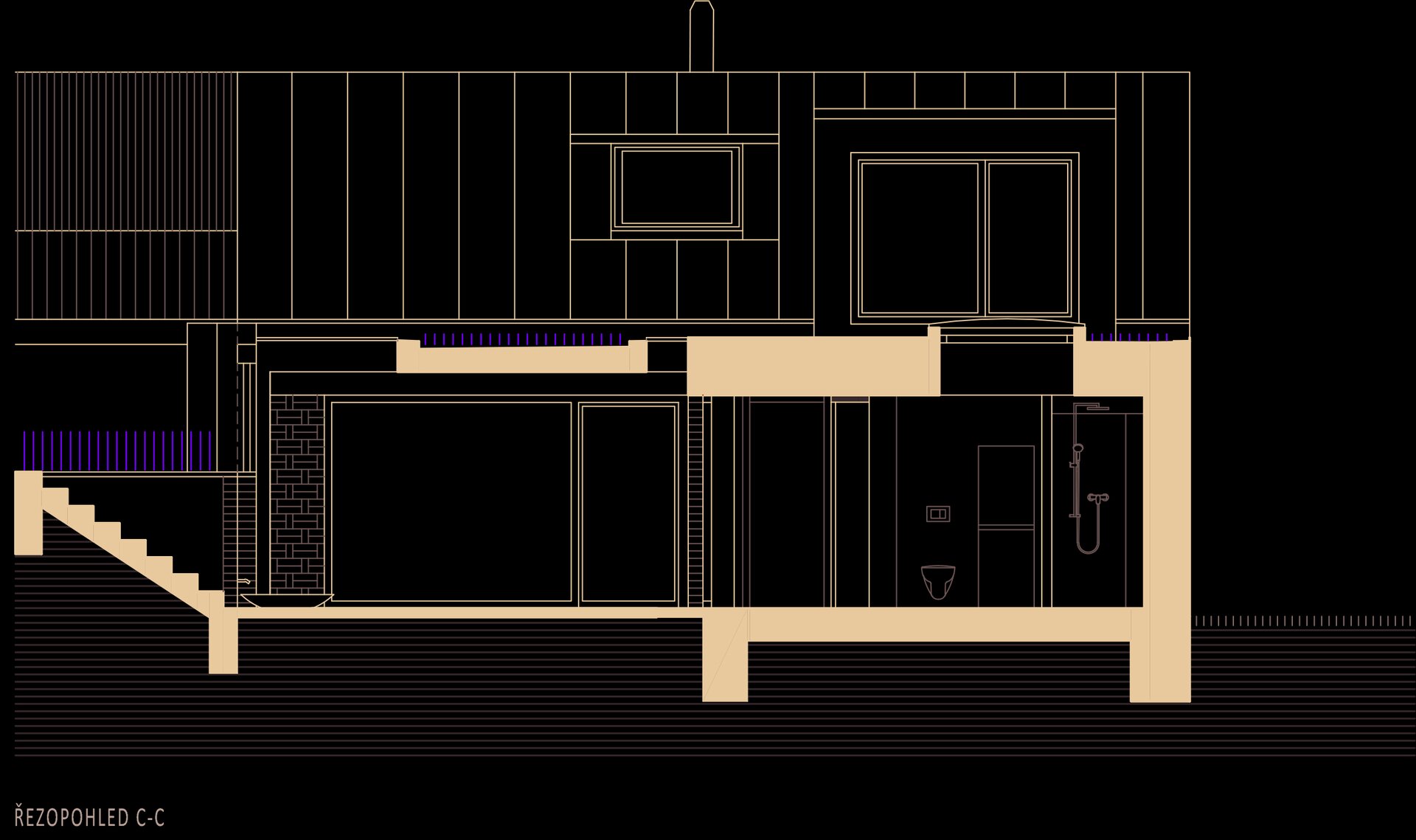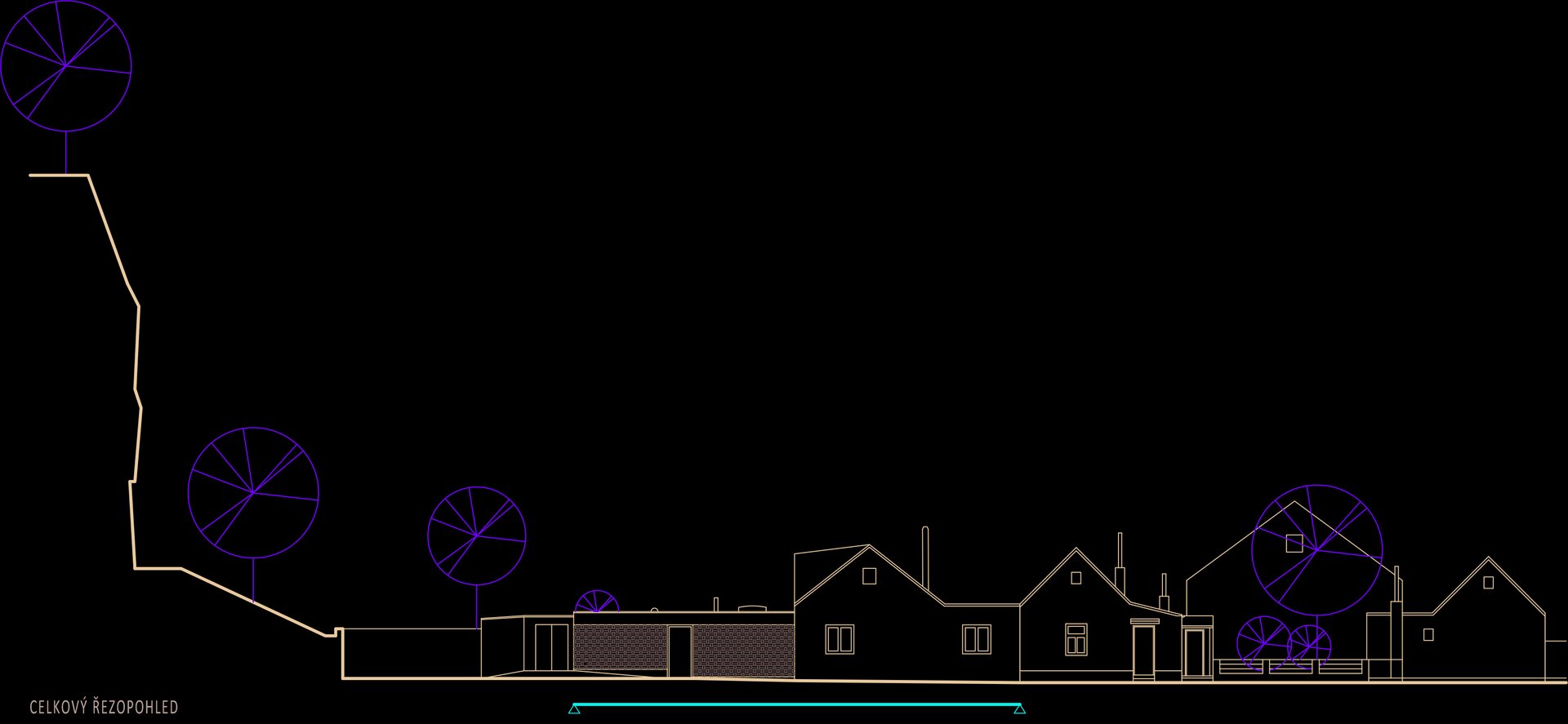 | | |
| --- | --- |
| Author | Radim Horák, Hana Horáková / KAMKAB!NET |
| Studio | |
| Location | Kamenná čtvrť 601/26, 639 00 Brno |
| Investor | soukromá osoba |
| Supplier | KORUstav s.r.o. |
| Date of project approval | April 2020 |
| Fotograf | |
The existing single storey family house with a double pitched, tin clad roof, is very intertwined with the surrounding buildings, both structurally and also with regards to the utility services. Very typical for this area. The house was built in the 30's of the twentieth century. It's one of many at that time temporarily built homes, which were to house families of local blue collar workers.
Internal layout of the house is a result of a gradual infilling of leftover spaces inside small streets, clenched between buildings of this rather organically grown urban nevironment. The layout is very chaotic and does not correspond with nowadays requirements. Every room has a floor level at different height in relation to the other and headrooms are low, only 2,15m. Rooms feel dark and a locally trapped moisture contributes to formation of molds.
The goal of the proposed works was to 'clean up' the chaotic layout, dissect the house strcuturally from the neighbouring buildings, create separate connection to the utilities and last but not leasr to increase the usable internal floor area. At the same time it was very important to bring as much daylight into the newly reconfigured spaces as possible. 
The new extension is covered with extensive green roof. External walls have a sandwich structure. Bricks from the demolition works on the existing house have found new life as facing brickwork on the outside. Use of exposed bricks ties this building back to the past, where employees of the local brick factories would bring this construction material back home for the building of their own homes. Bricks are complemented with fair faces concrete plinth and cornice, which run all the way into the courtyard and form sheltered outdoor seating.
Green building
Environmental certification
| | |
| --- | --- |
| Type and level of certificate | - |
Water management
| | |
| --- | --- |
| Is rainwater used for irrigation? | |
| Is rainwater used for other purposes, e.g. toilet flushing ? | |
| Does the building have a green roof / facade ? | |
| Is reclaimed waste water used, e.g. from showers and sinks ? | |
The quality of the indoor environment
| | |
| --- | --- |
| Is clean air supply automated ? | |
| Is comfortable temperature during summer and winter automated? | |
| Is natural lighting guaranteed in all living areas? | |
| Is artificial lighting automated? | |
| Is acoustic comfort, specifically reverberation time, guaranteed? | |
| Does the layout solution include zoning and ergonomics elements? | |
Principles of circular economics
| | |
| --- | --- |
| Does the project use recycled materials? | |
| Does the project use recyclable materials? | |
| Are materials with a documented Environmental Product Declaration (EPD) promoted in the project? | |
| Are other sustainability certifications used for materials and elements? | |
Energy efficiency
| | |
| --- | --- |
| Energy performance class of the building according to the Energy Performance Certificate of the building | B |
| Is efficient energy management (measurement and regular analysis of consumption data) considered? | |
| Are renewable sources of energy used, e.g. solar system, photovoltaics? | |
Interconnection with surroundings
| | |
| --- | --- |
| Does the project enable the easy use of public transport? | |
| Does the project support the use of alternative modes of transport, e.g cycling, walking etc. ? | |
| Is there access to recreational natural areas, e.g. parks, in the immediate vicinity of the building? | |