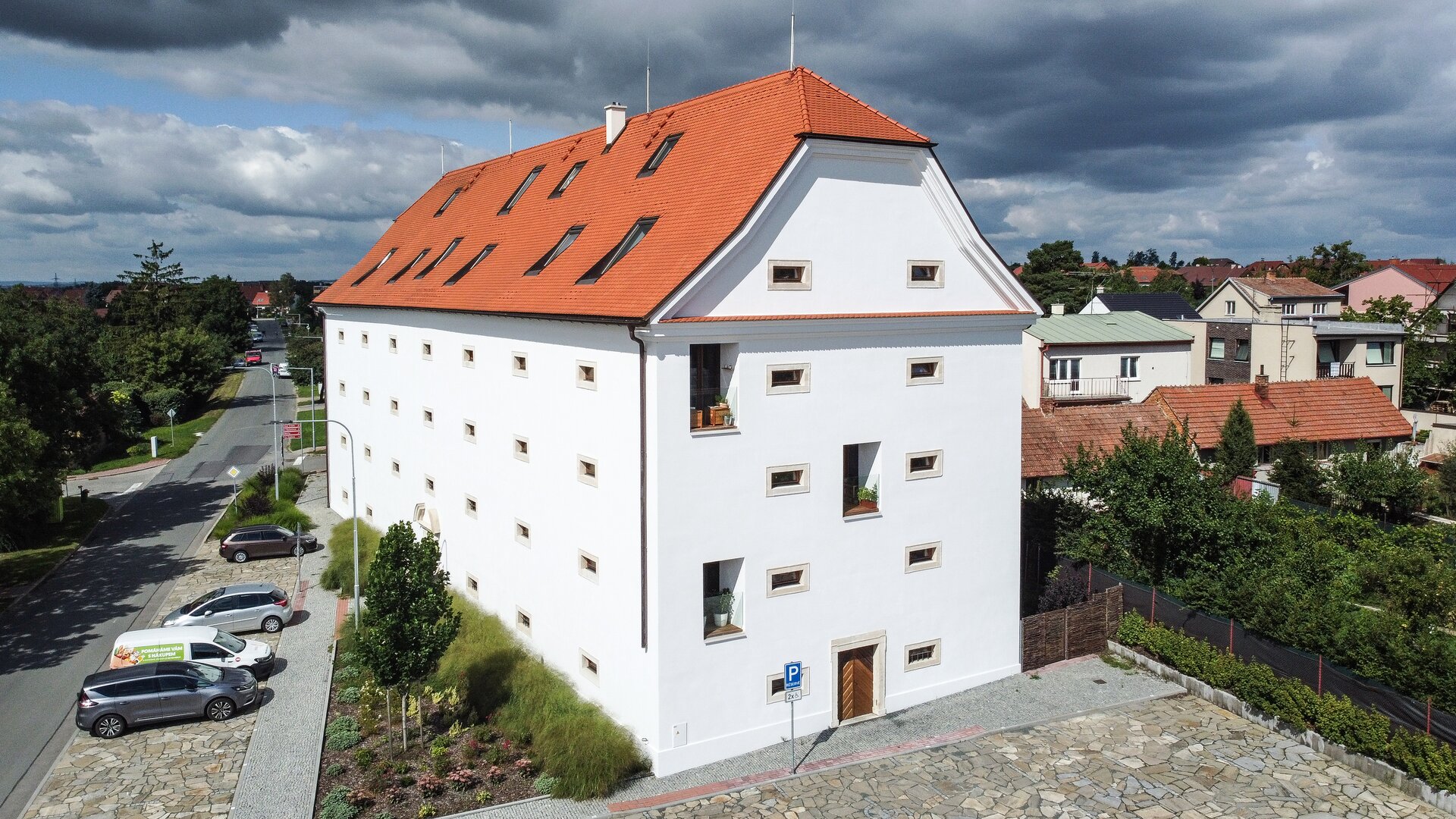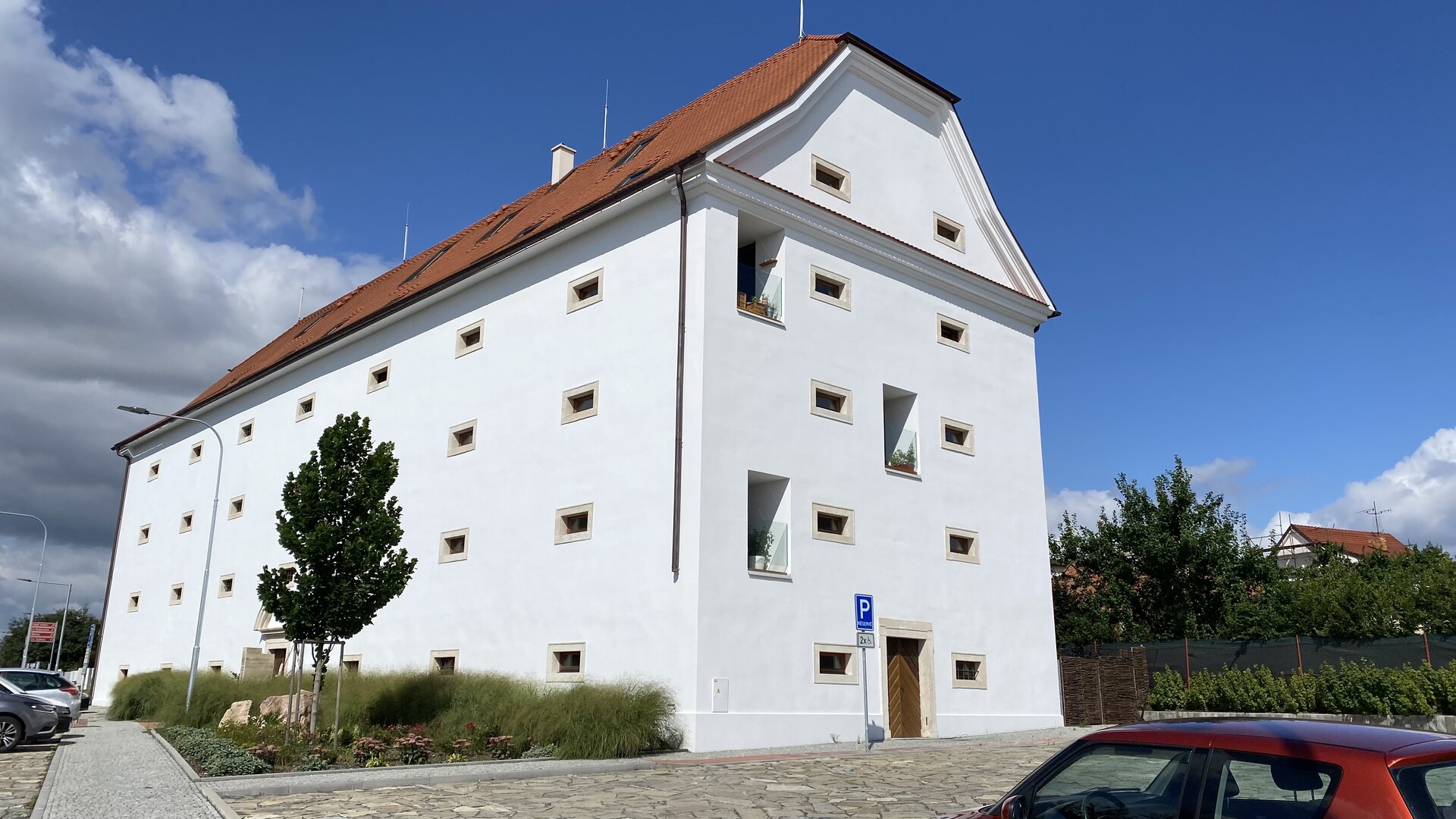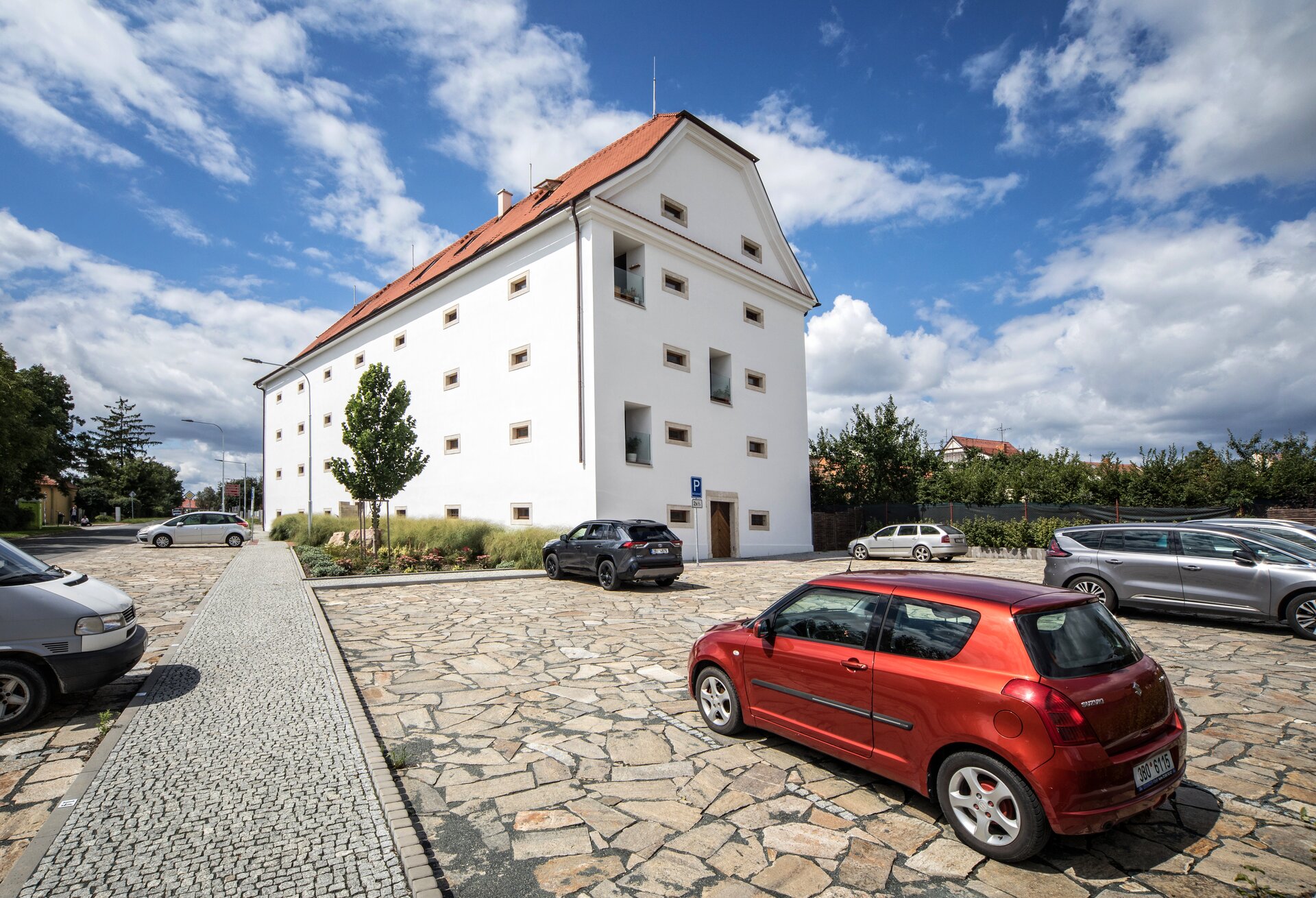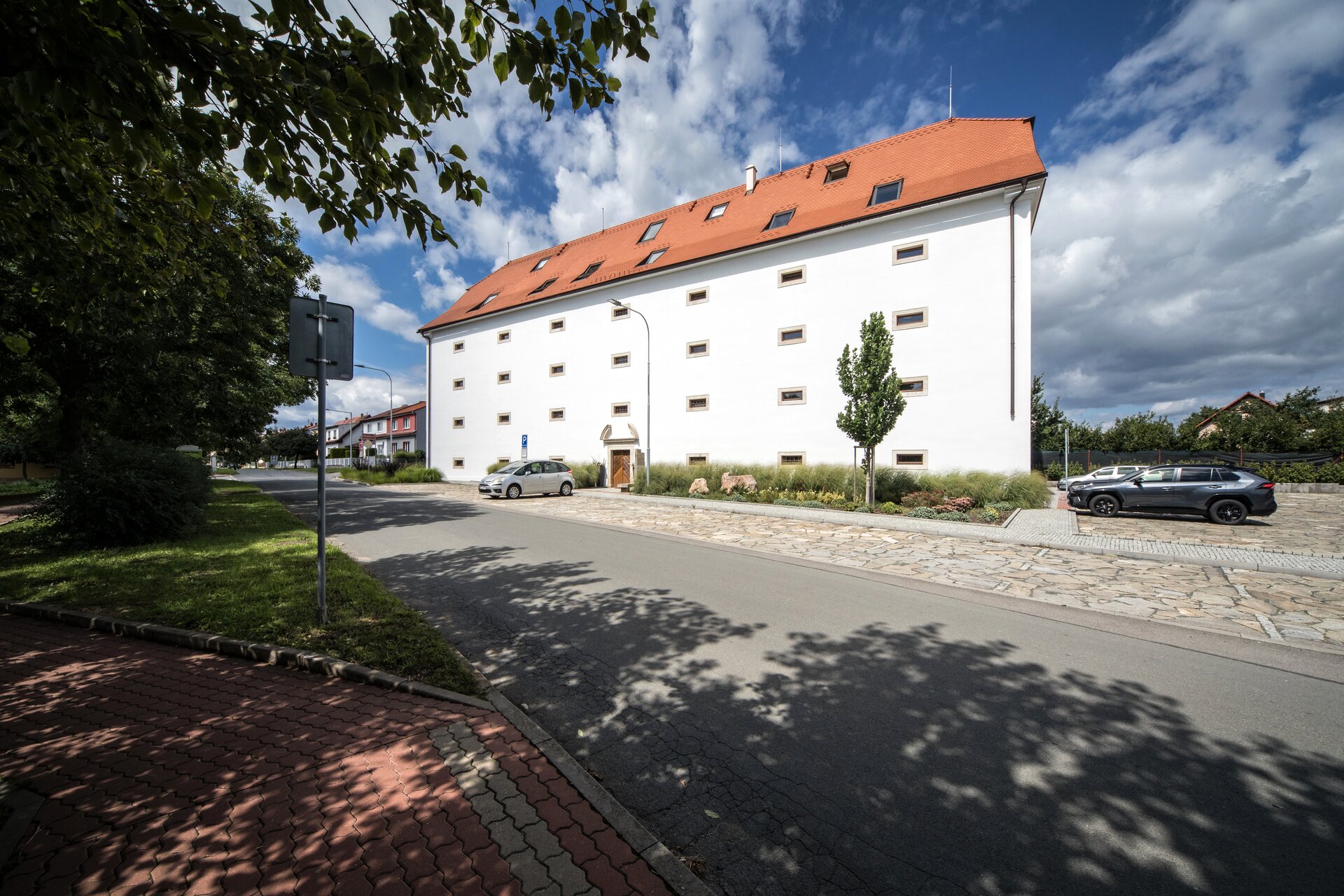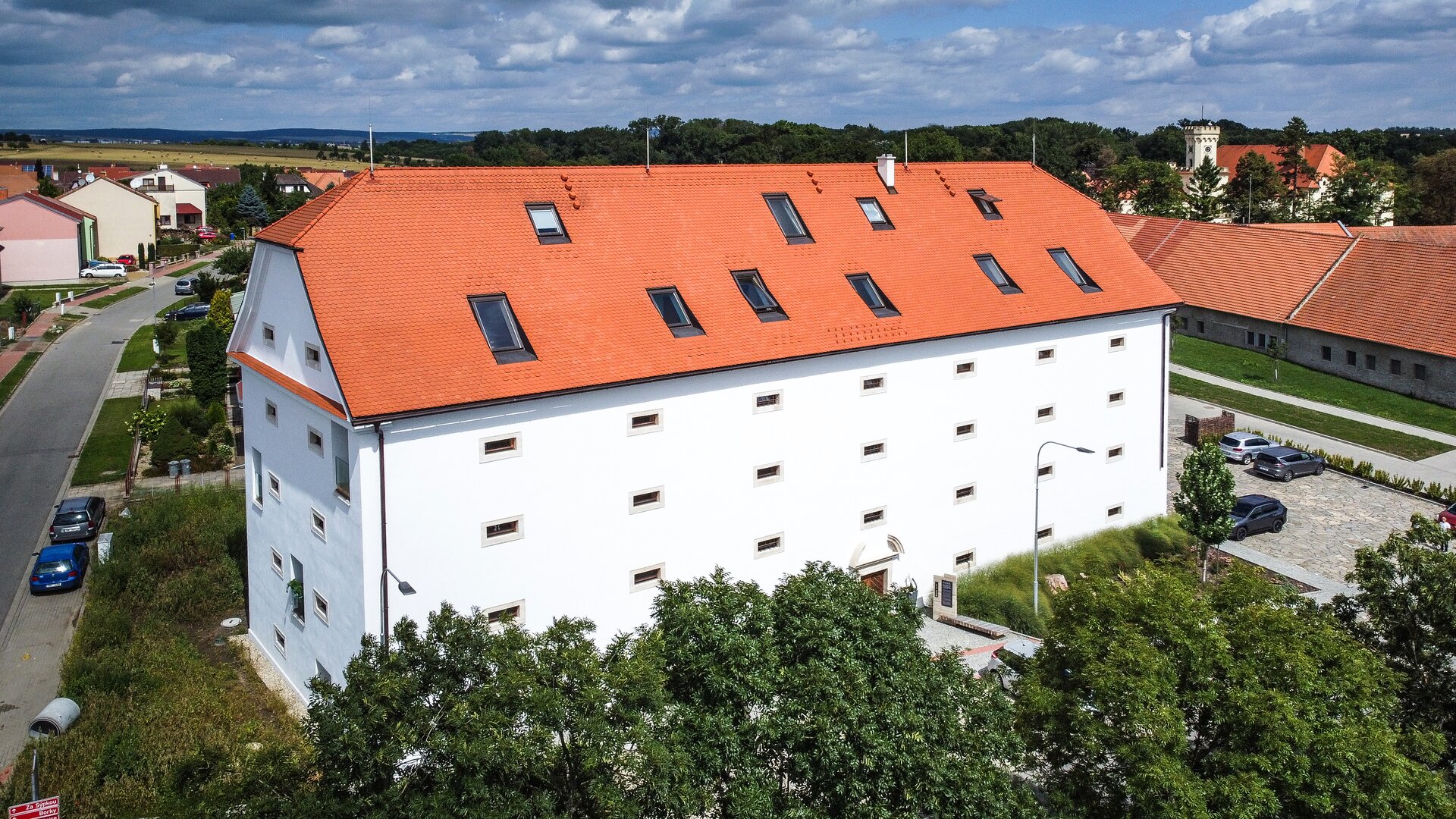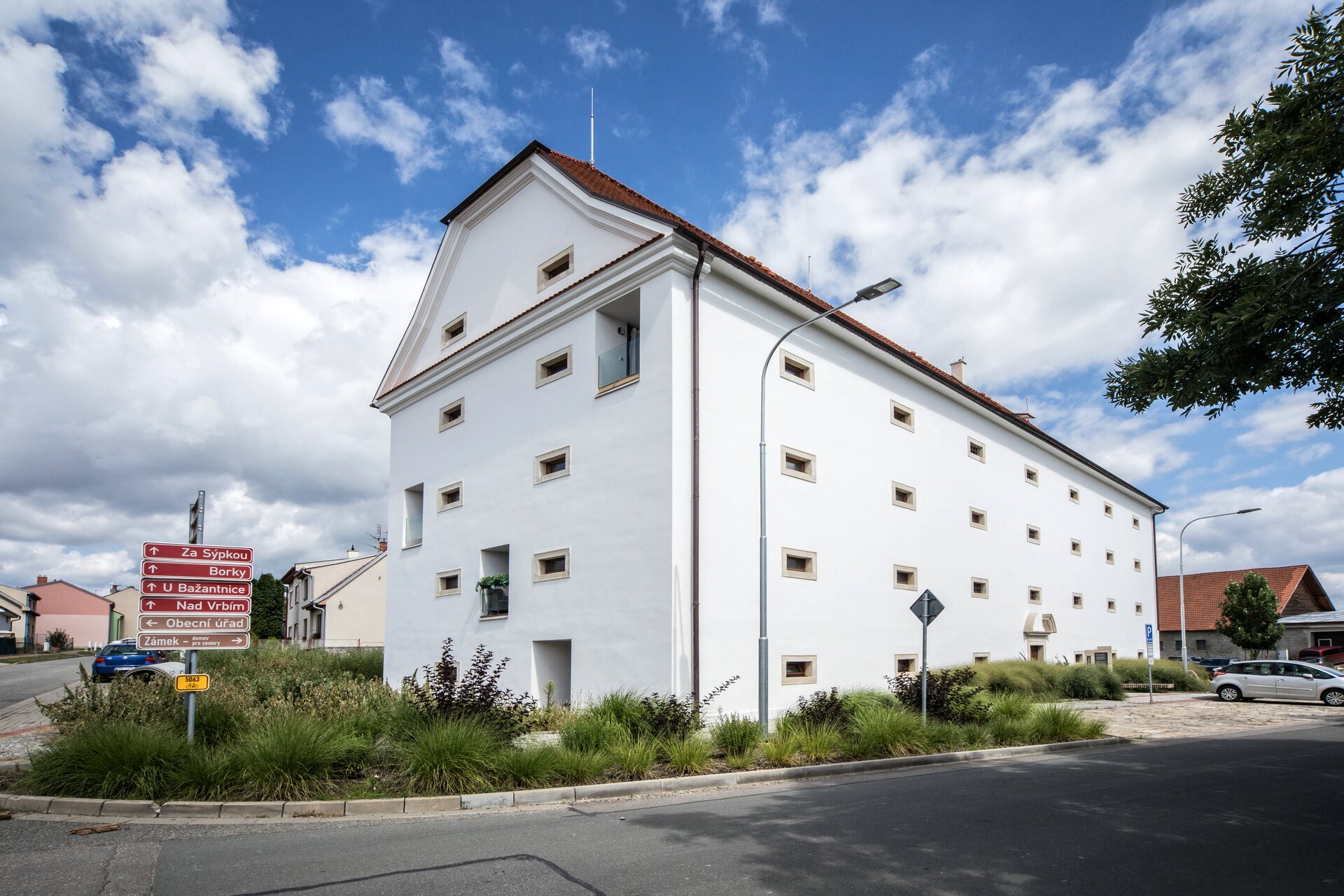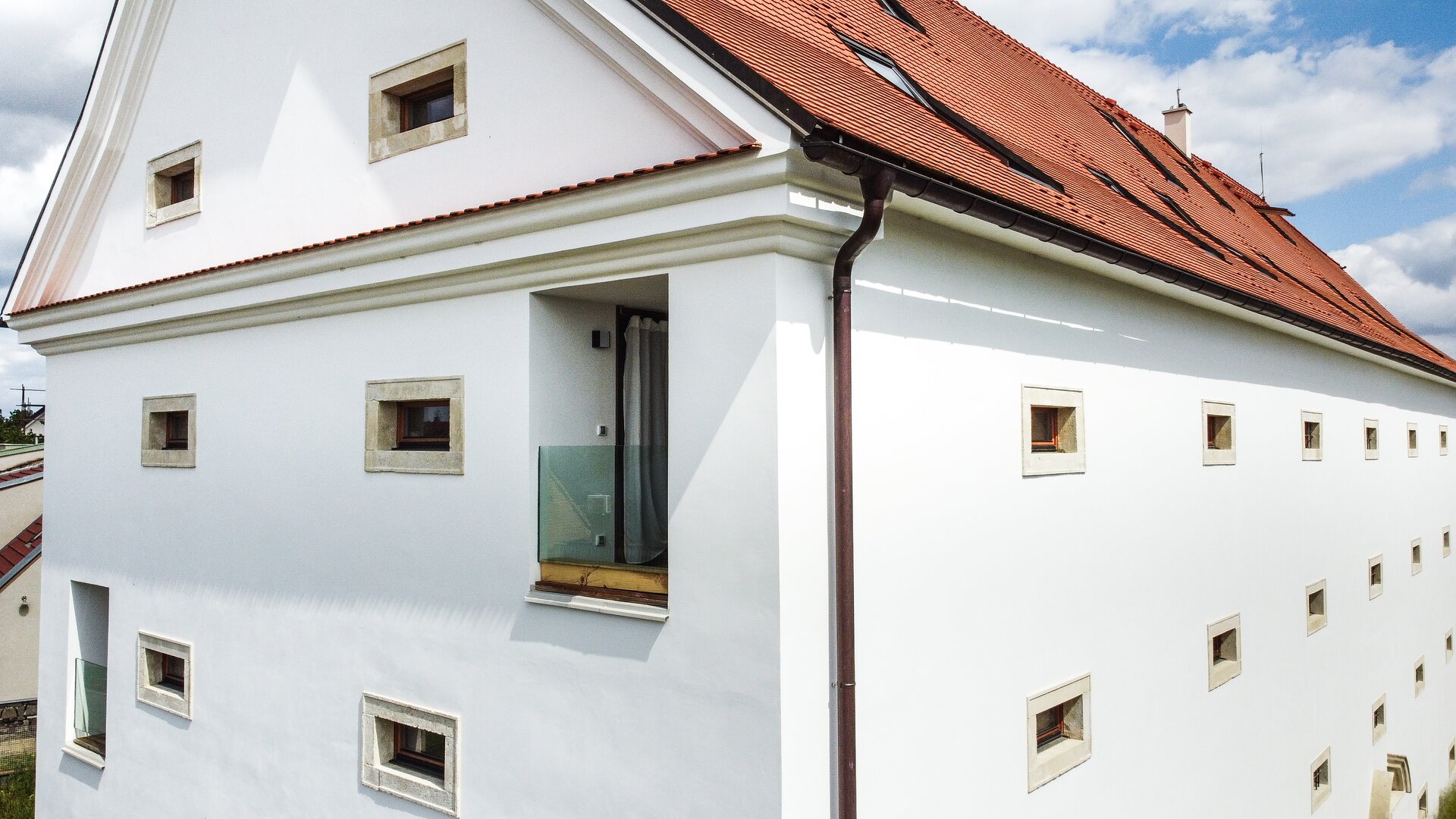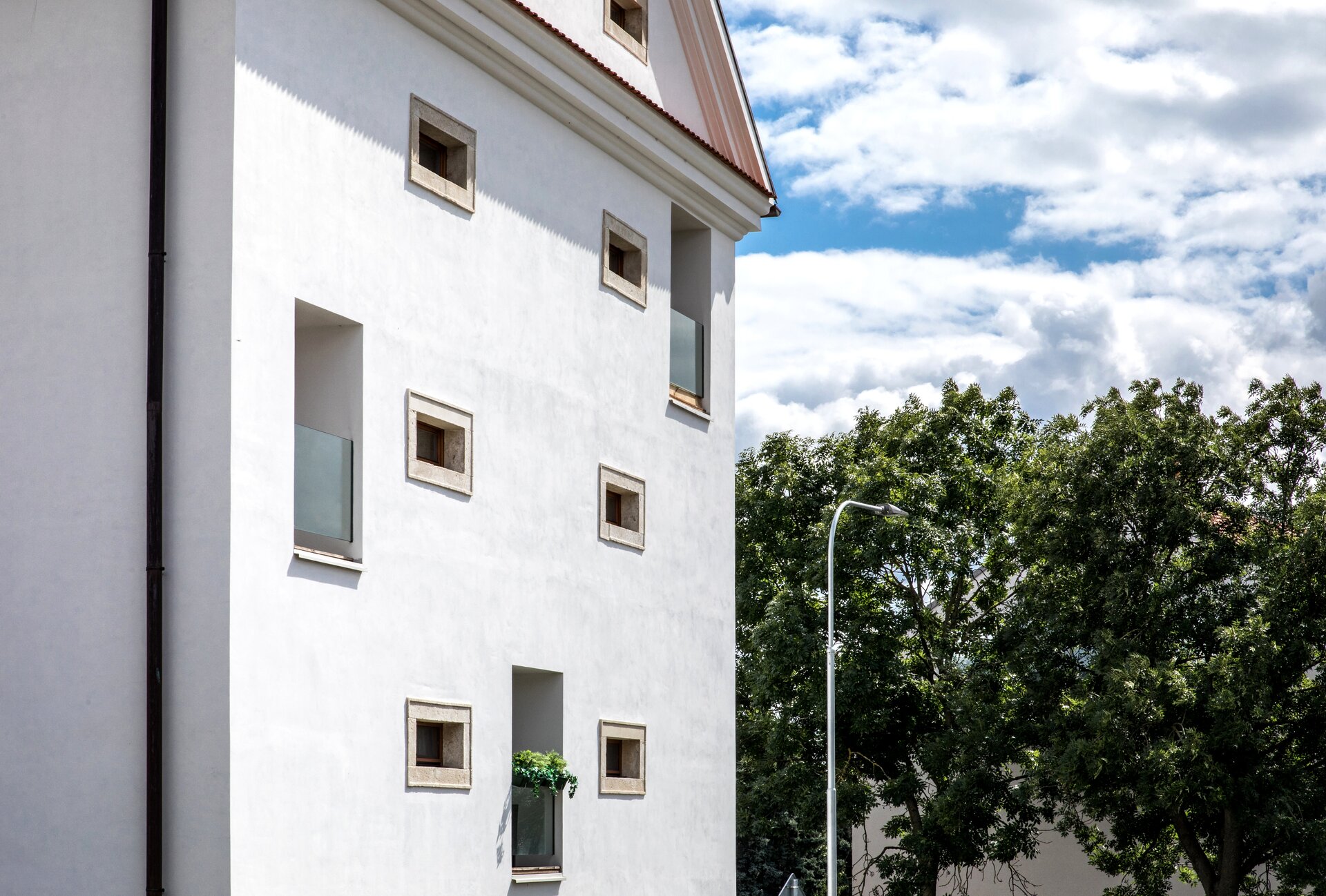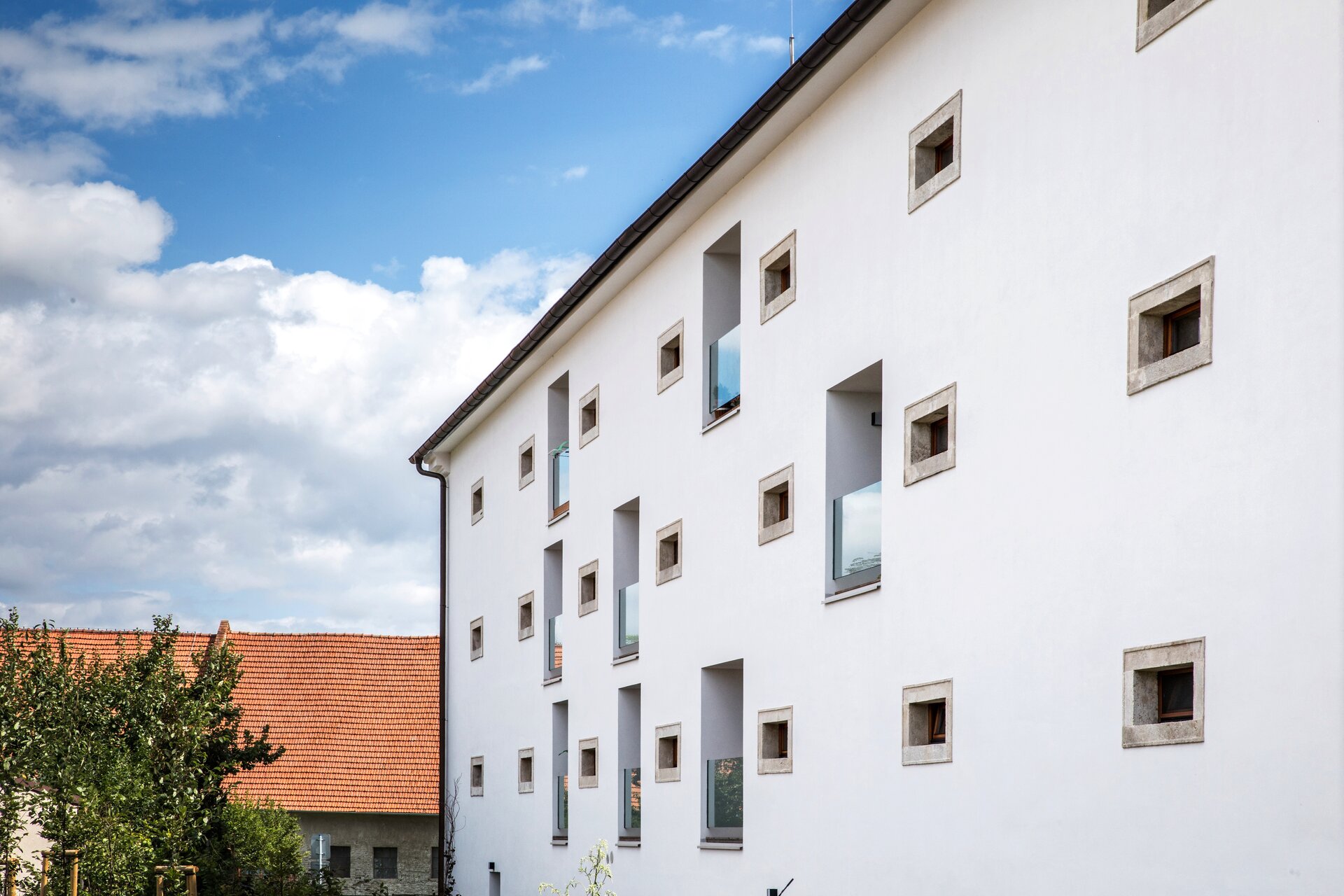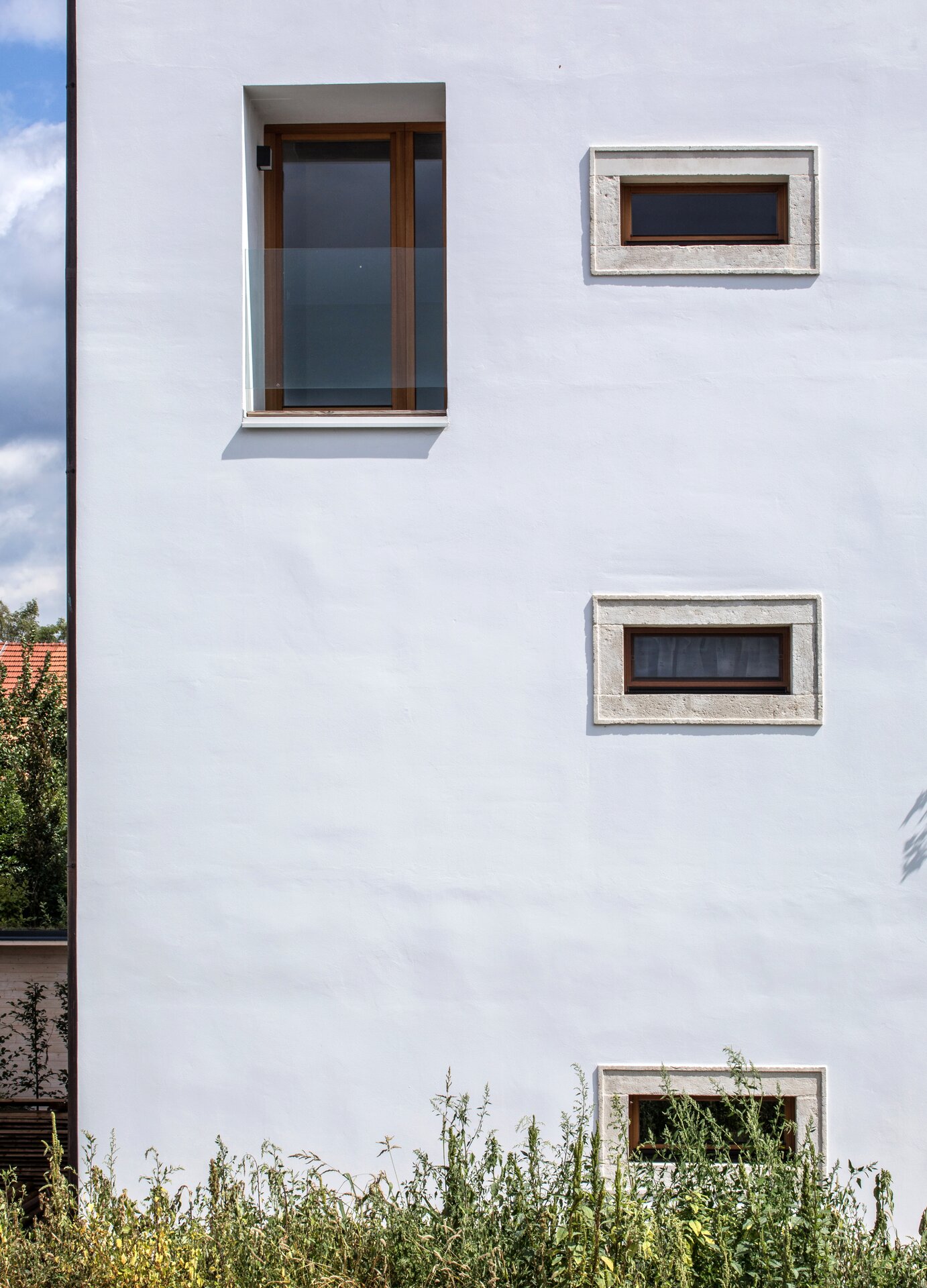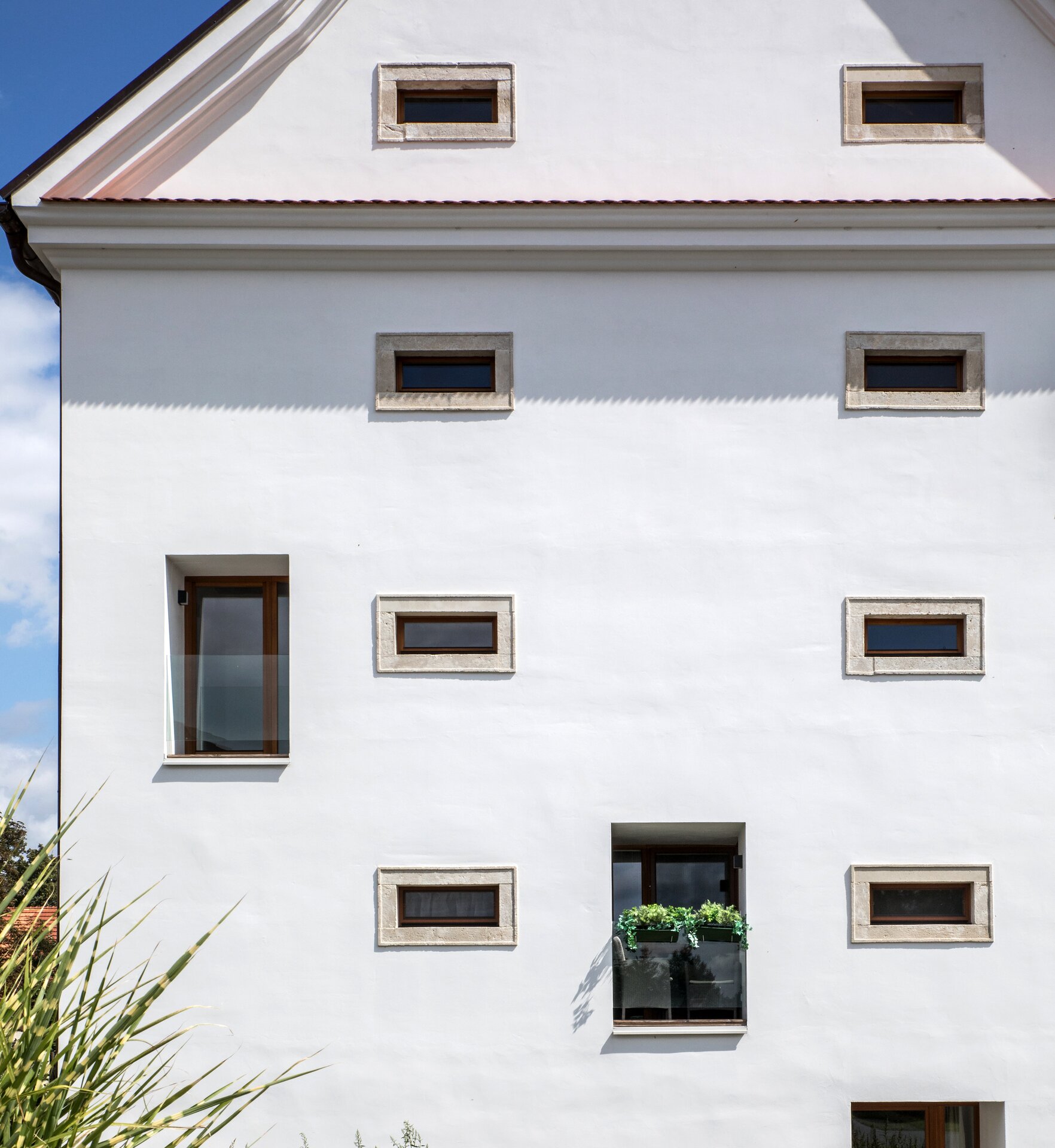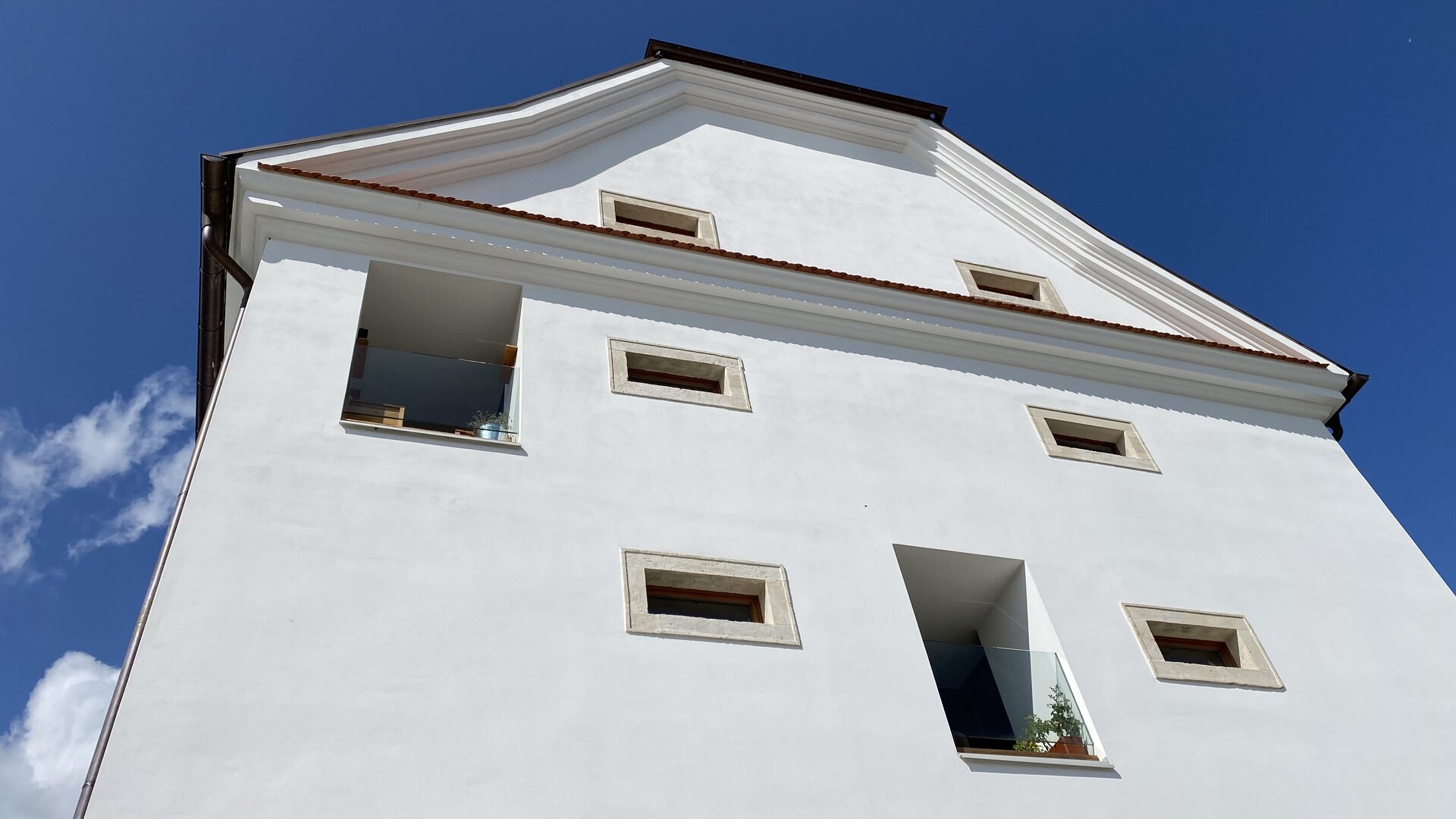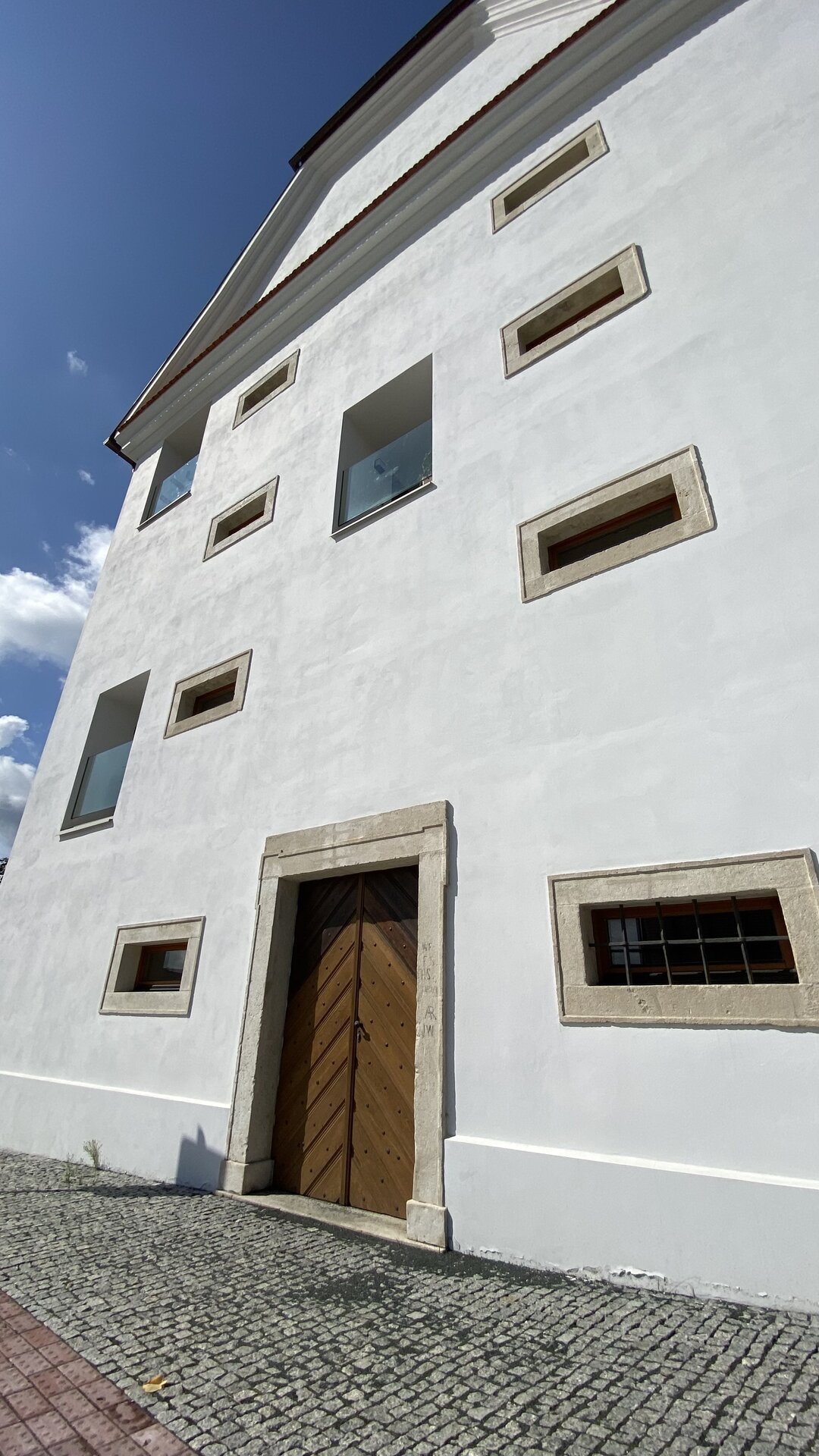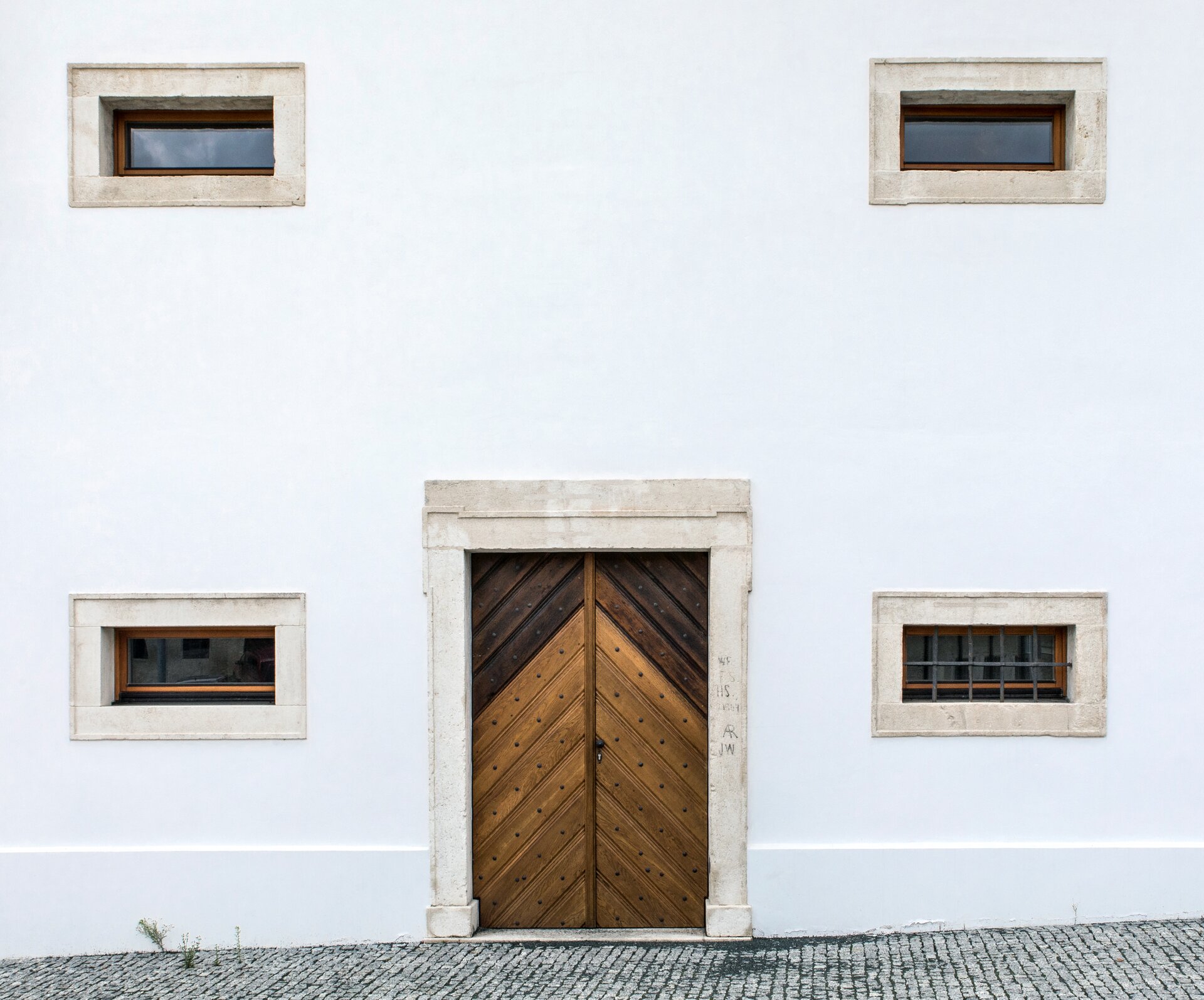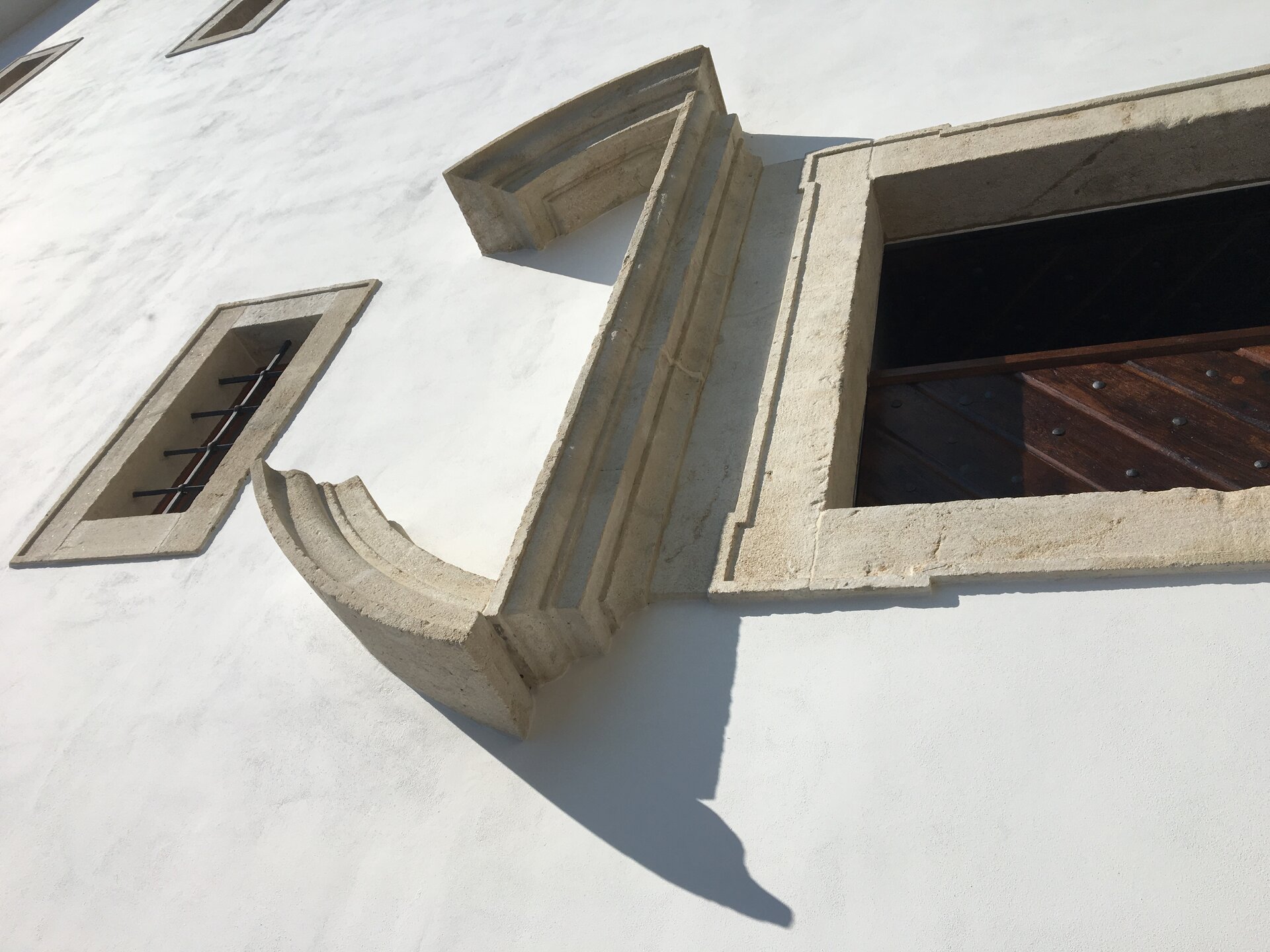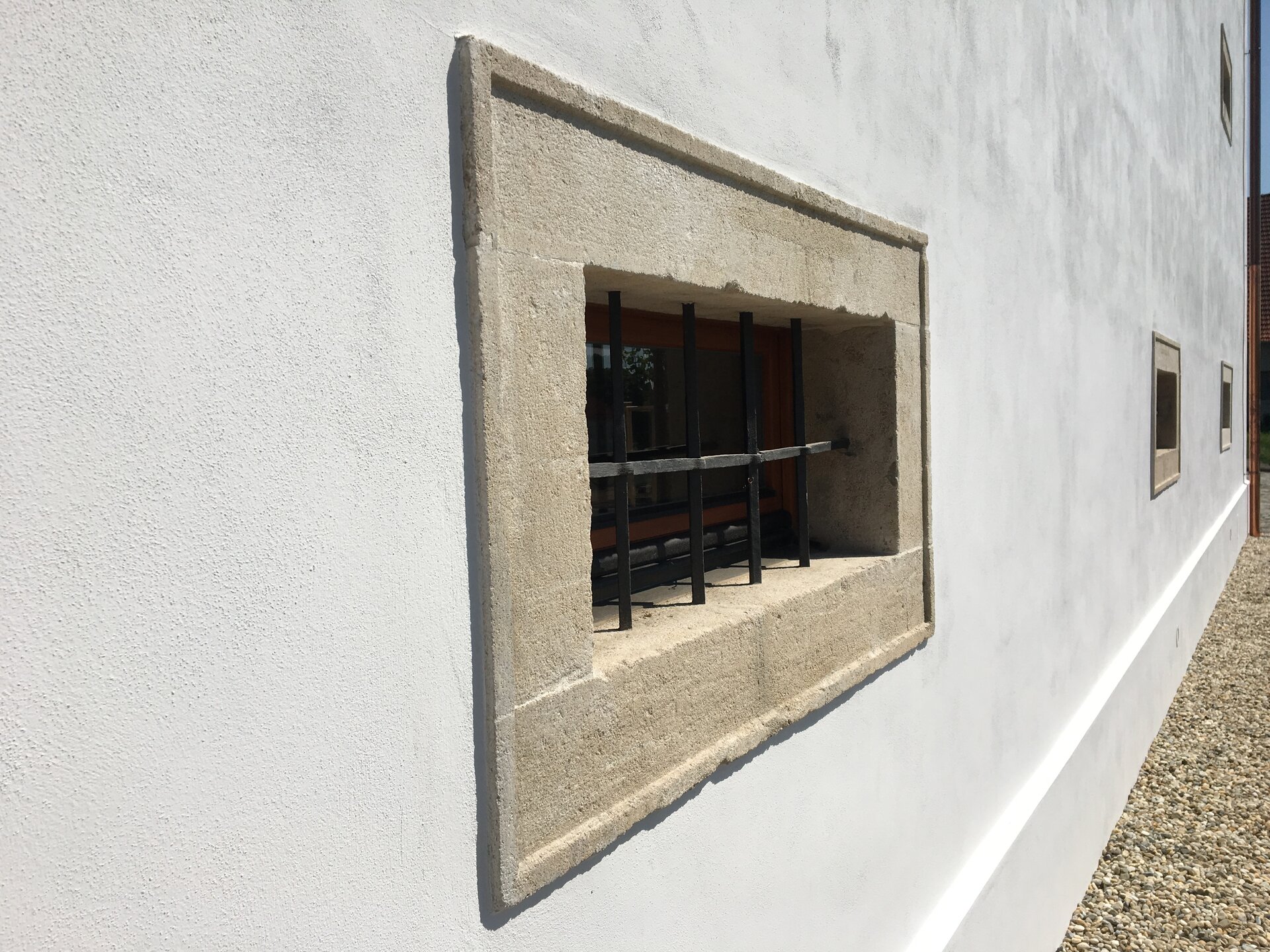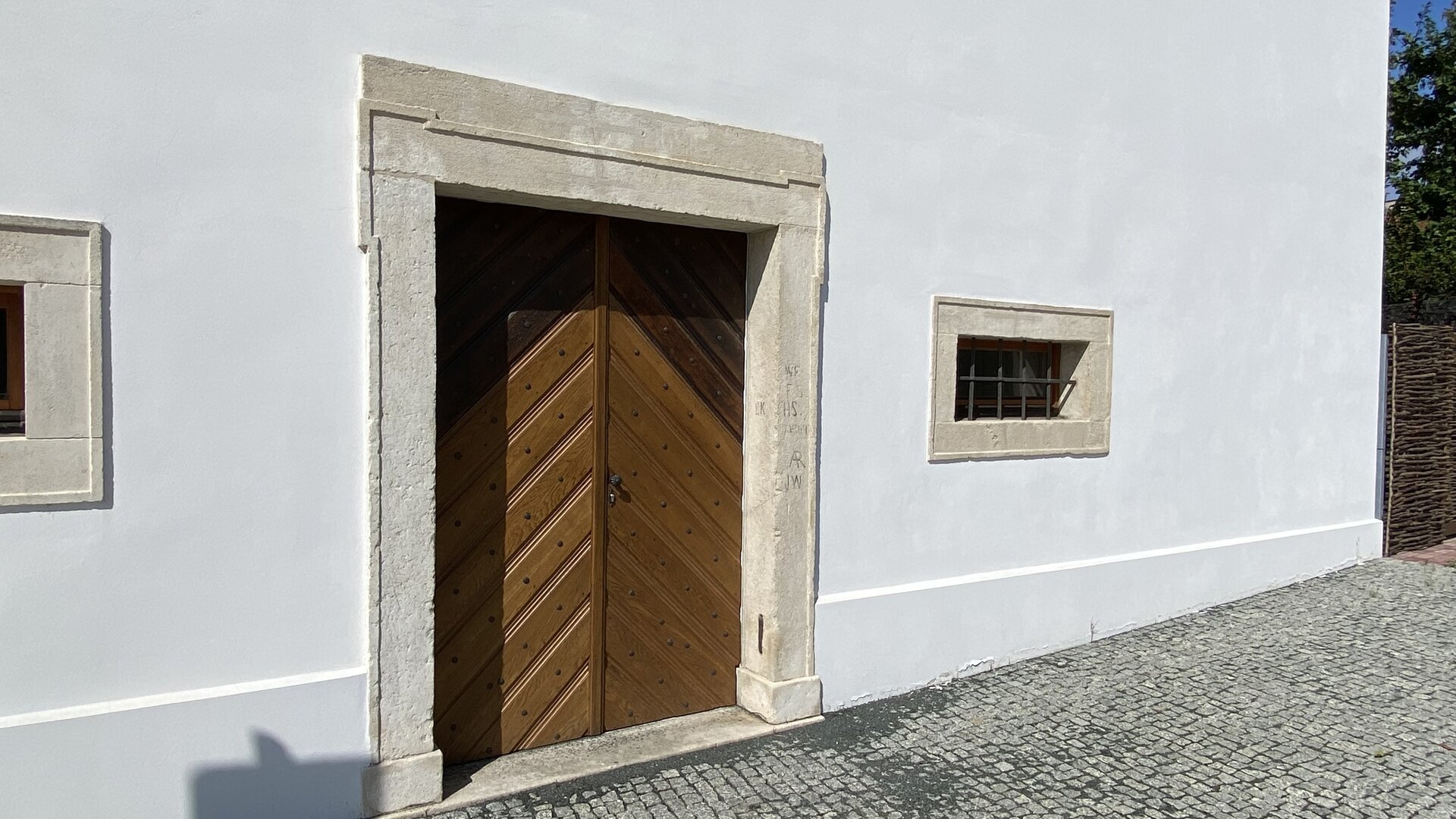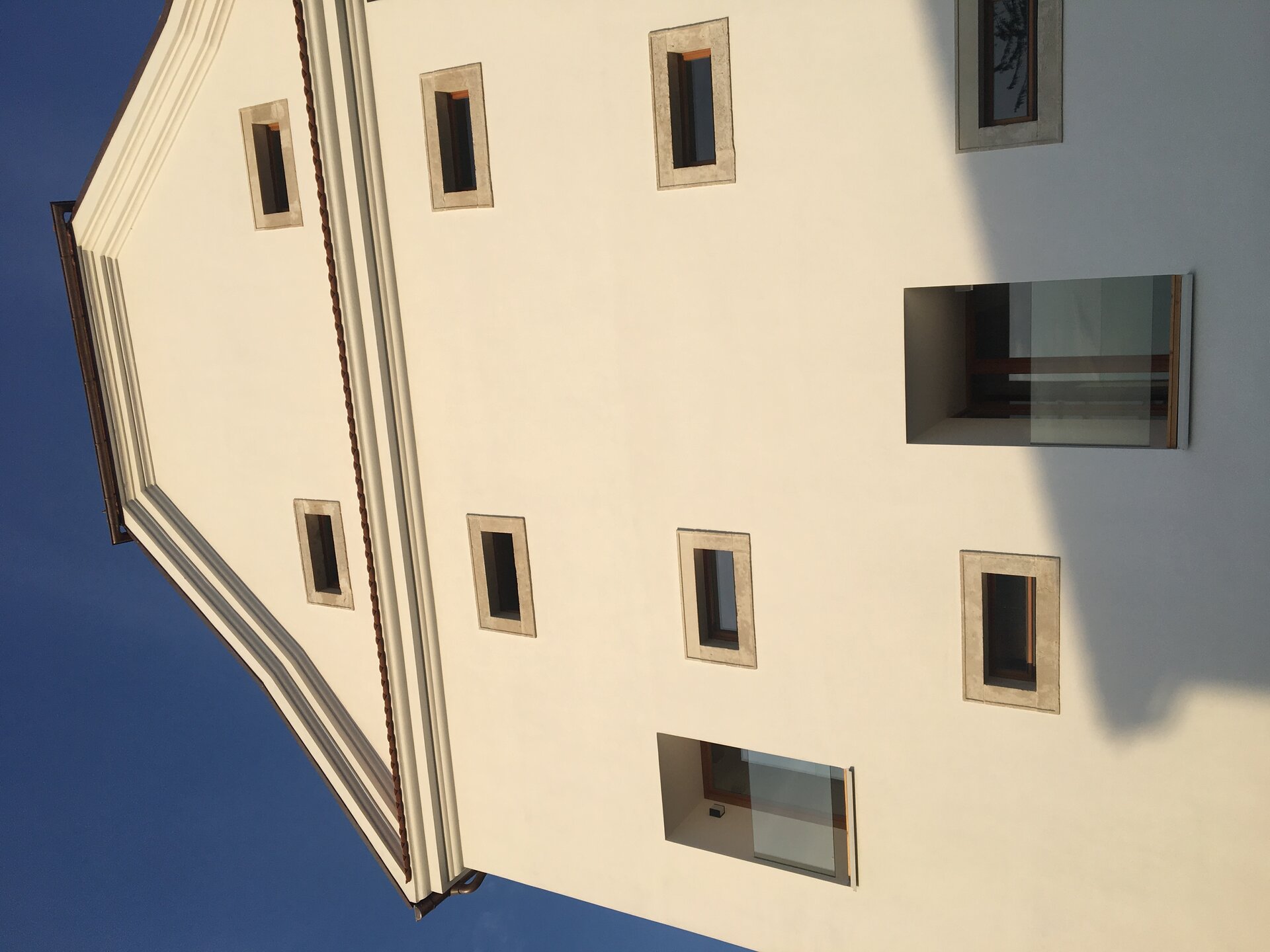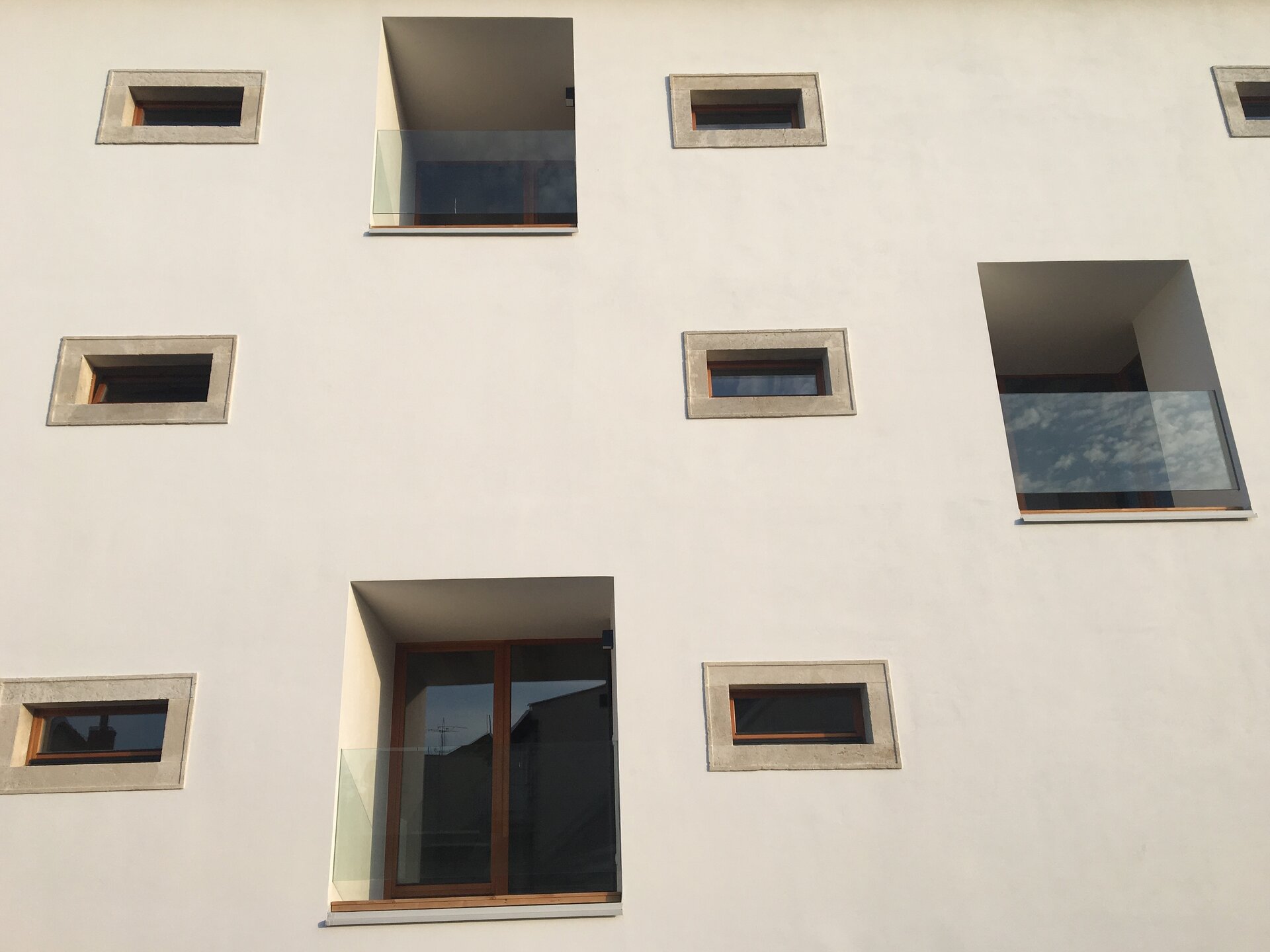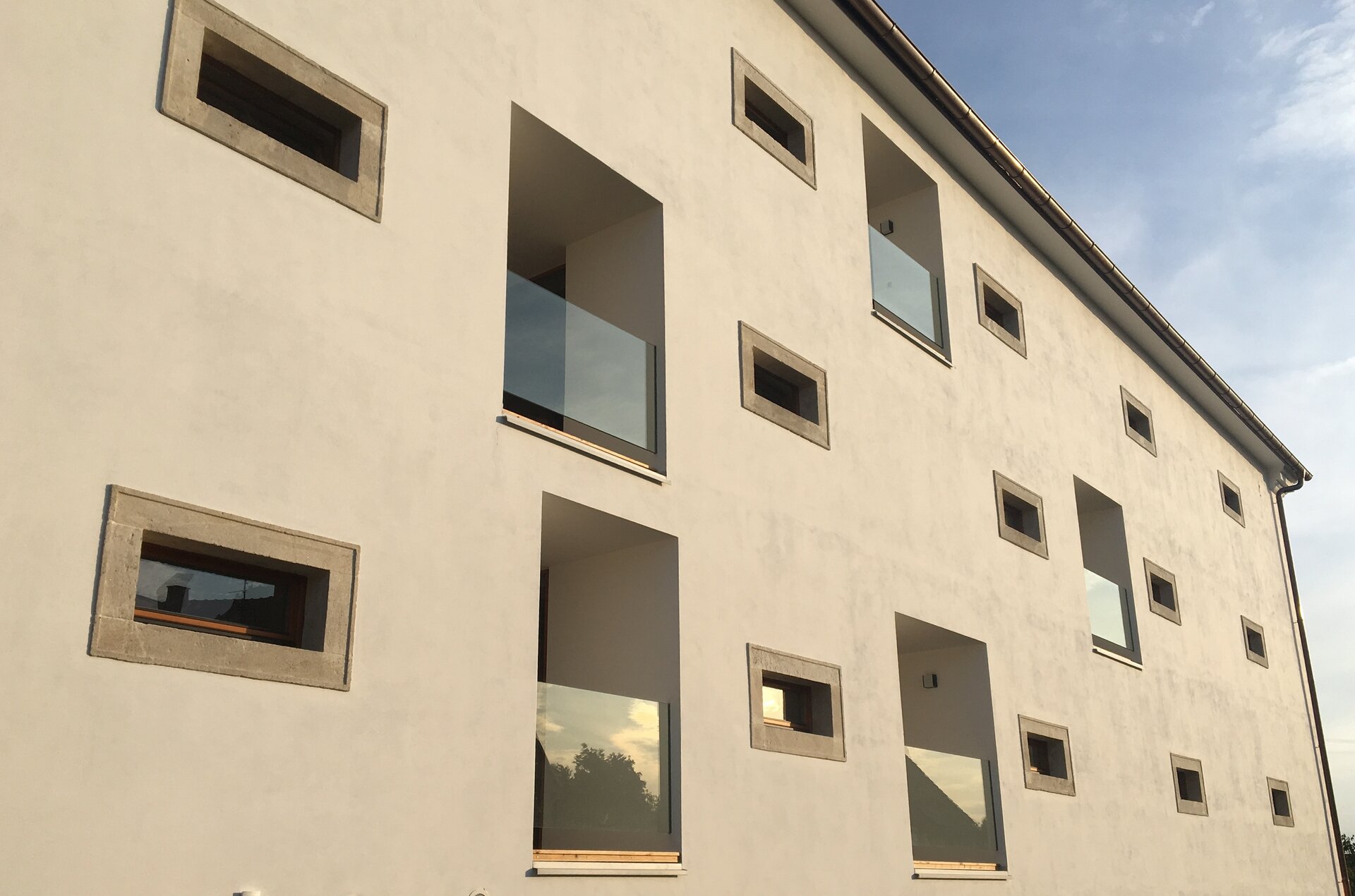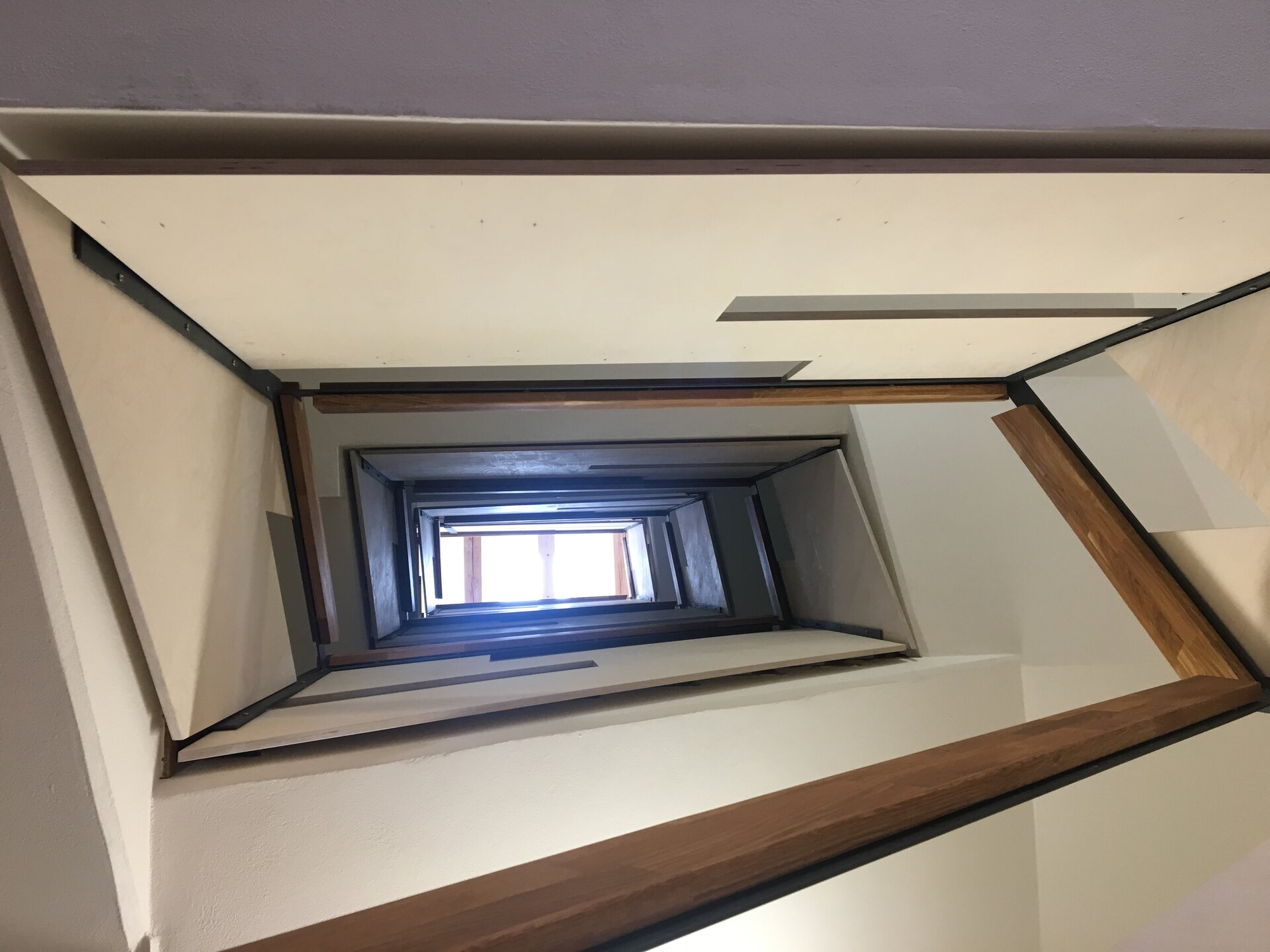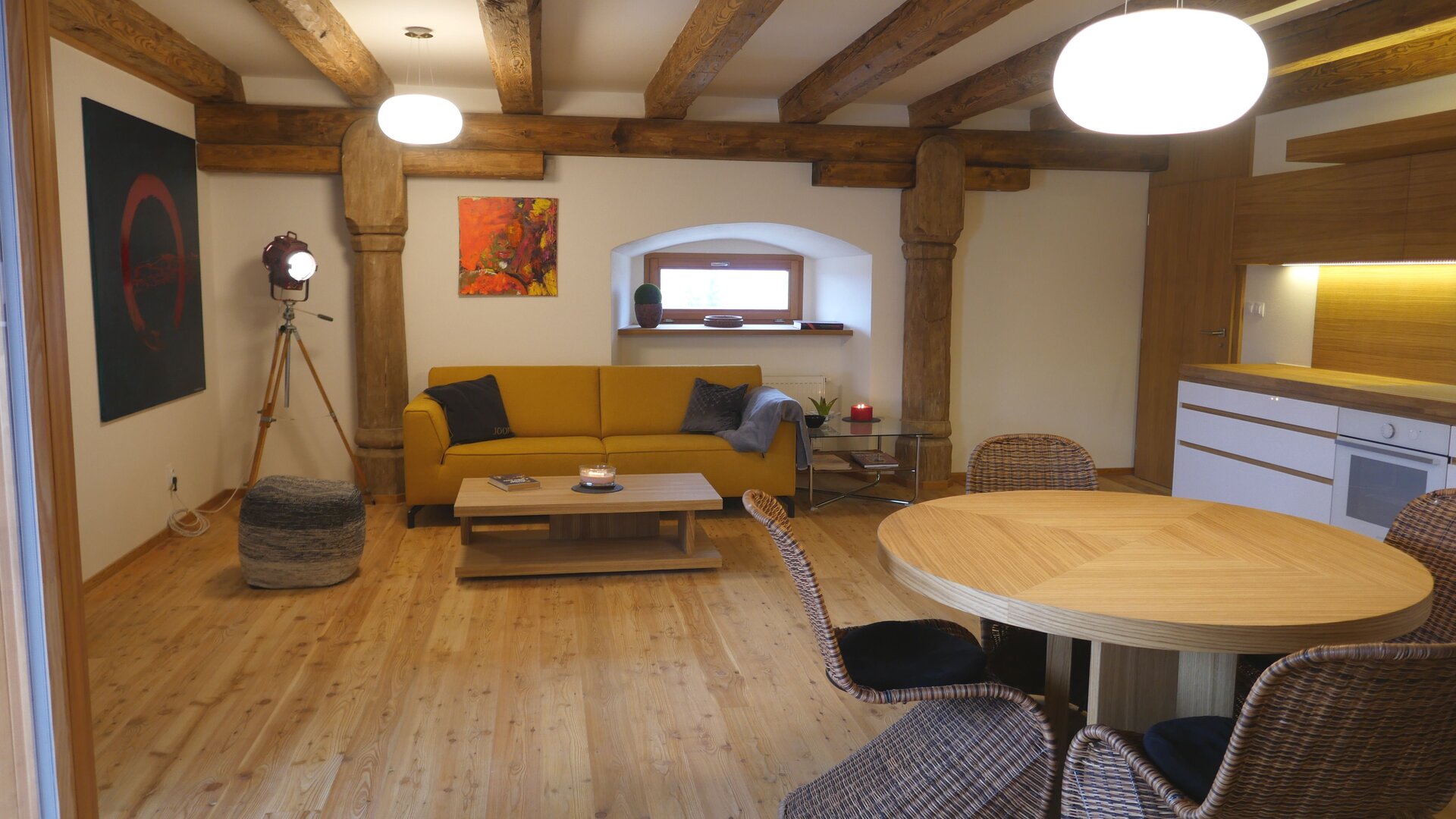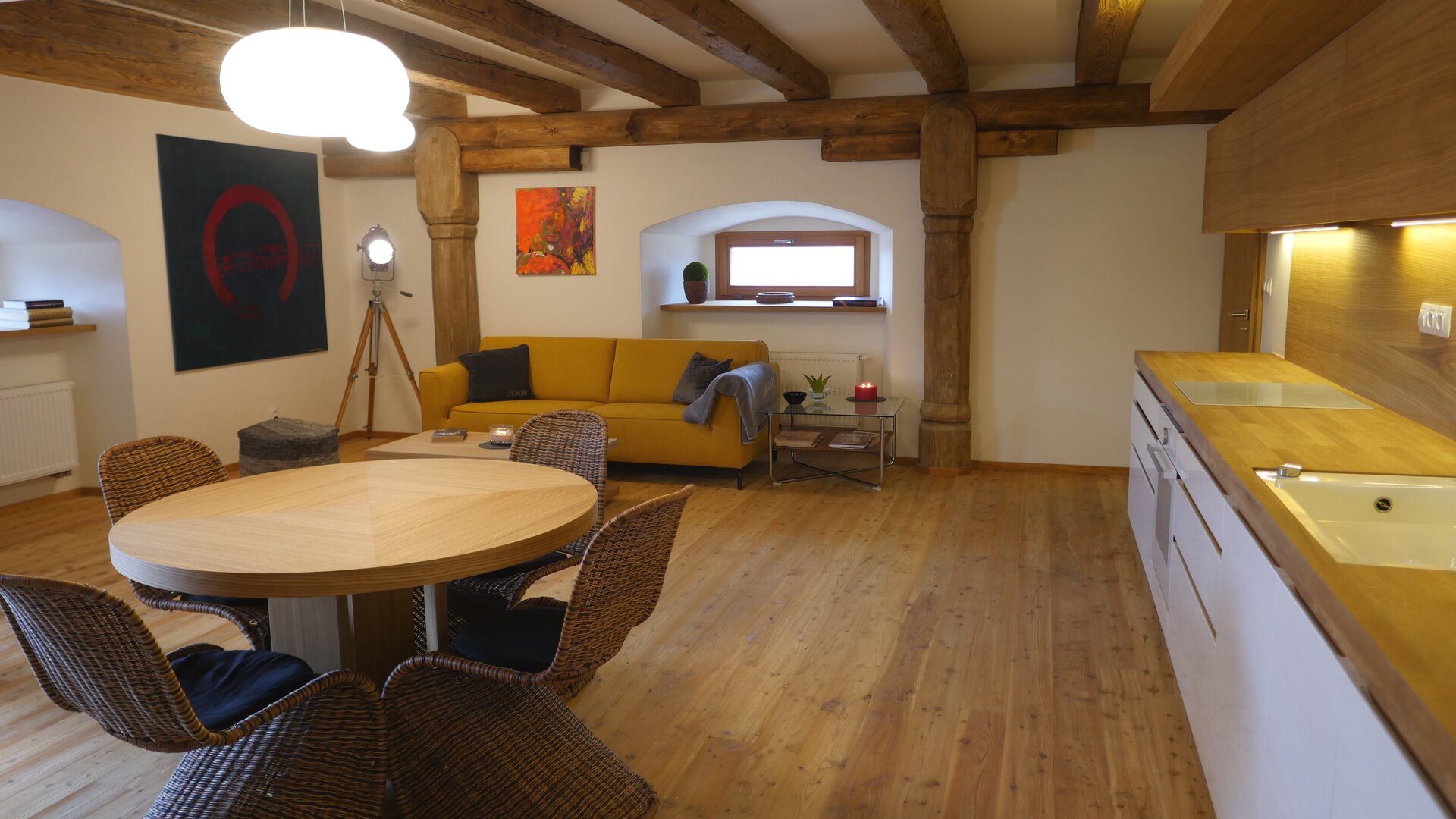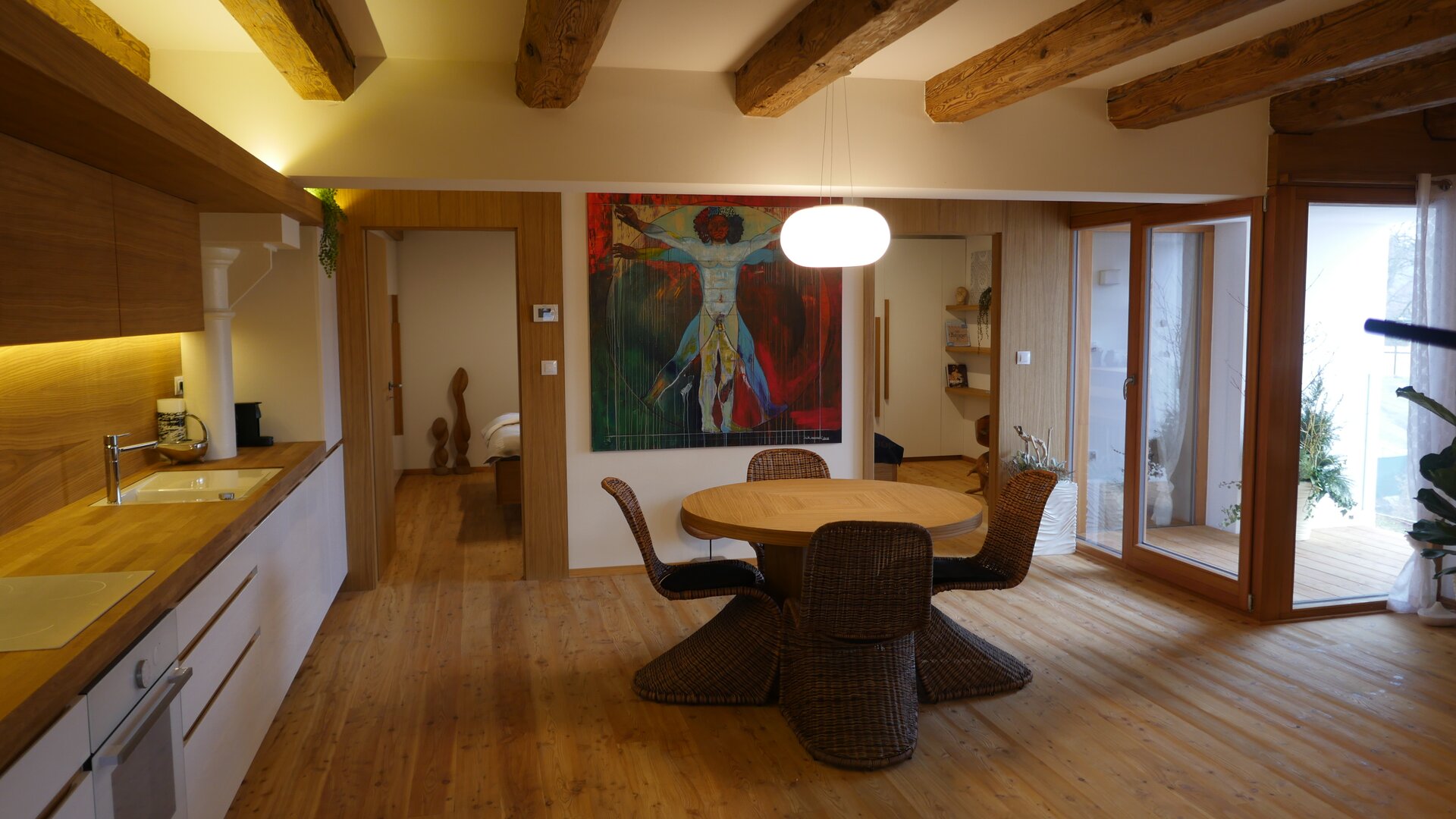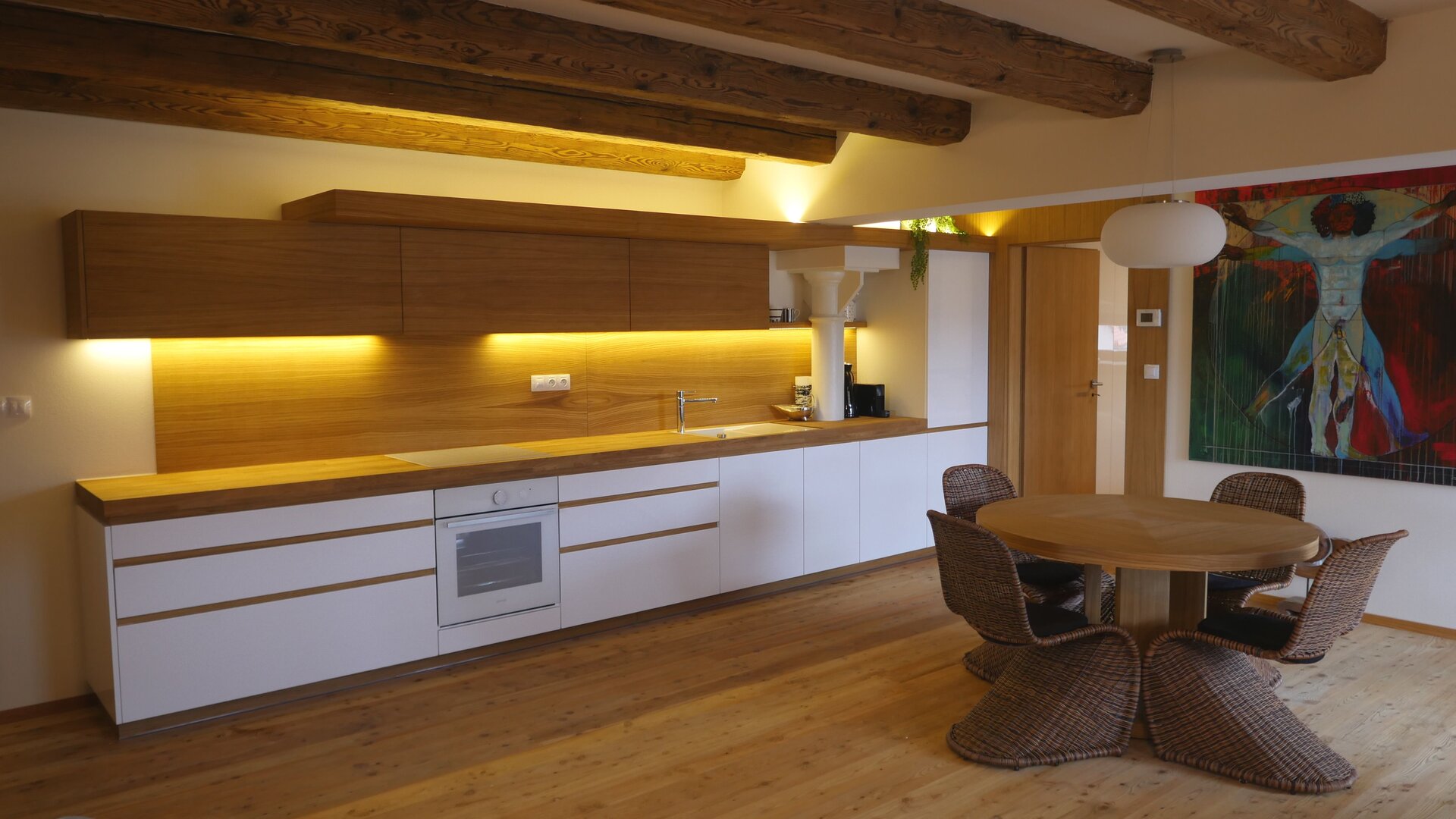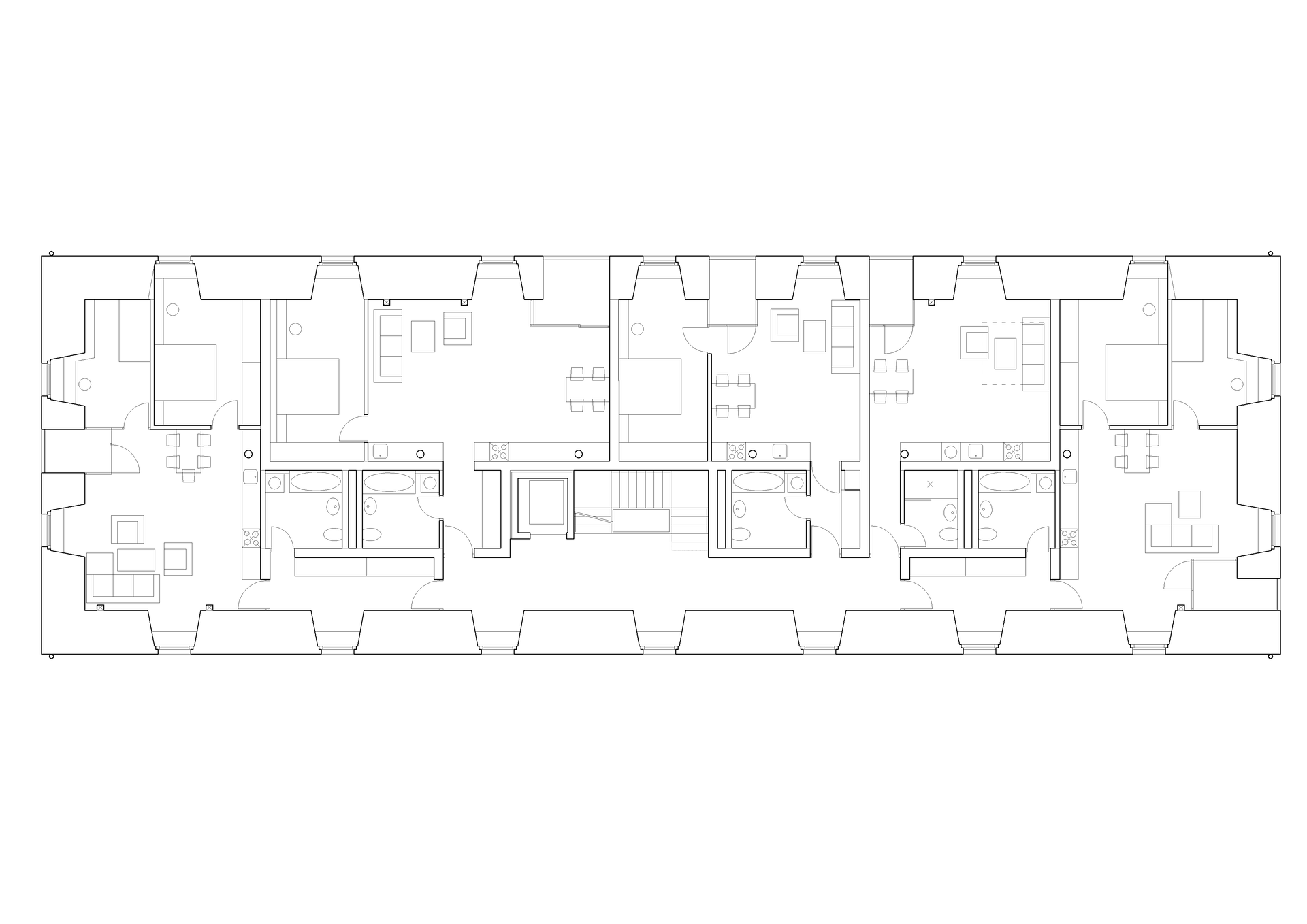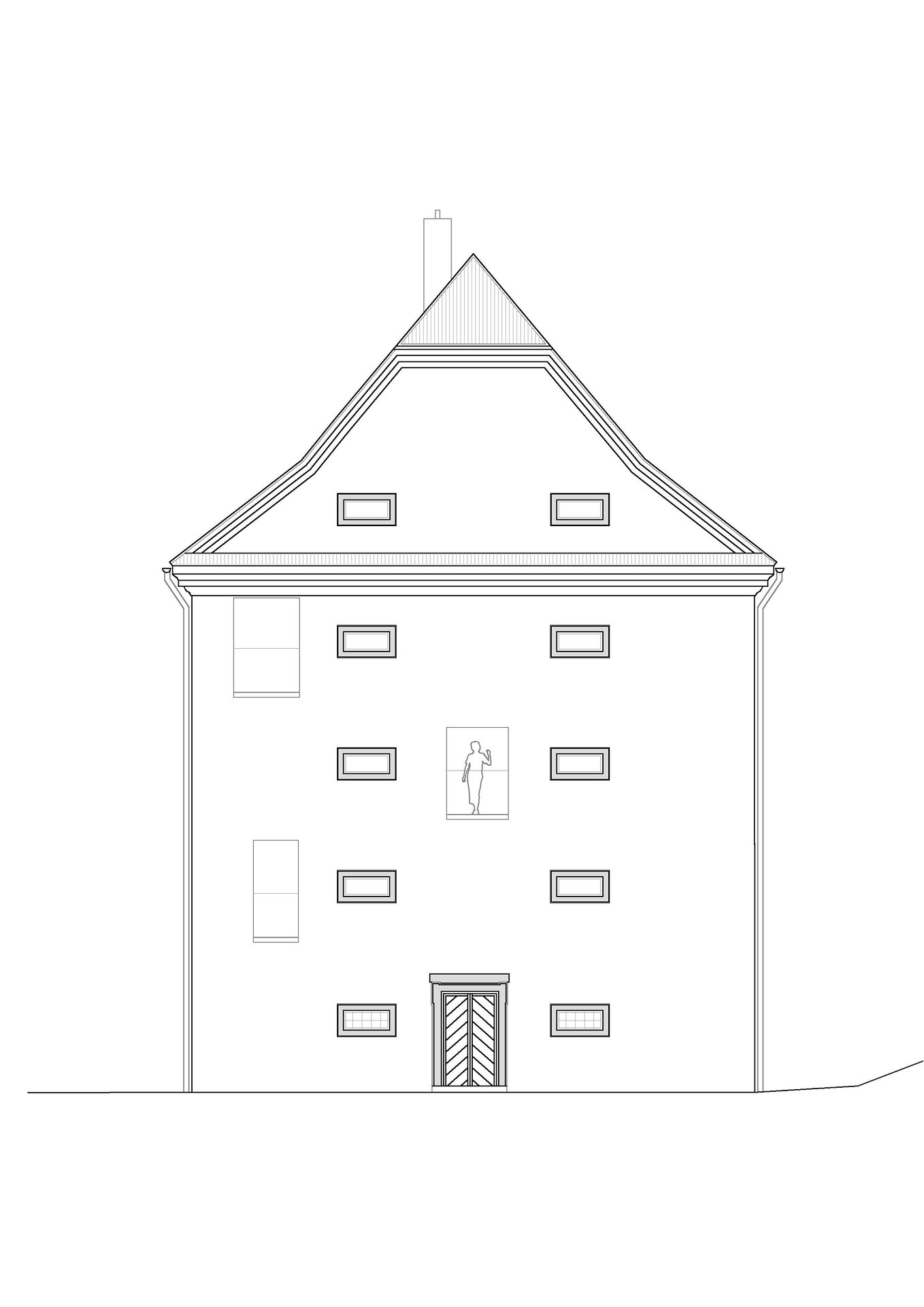 | | |
| --- | --- |
| Author | Ing. arch. Vladimír Kozumplík, Ing. arch. Jan Sochor, Ing. arch. Daniel Samiec, Ing. arch. Jan Stratílek / atelier b9 s.r.o. |
| Studio | |
| Location | Sokolnice |
| Investor | Baroque loft, s. r. o. |
| Supplier | Prostavby a.s. |
| Date of project approval | February 2020 |
| Fotograf | |
The reconstruction of a Baroque granary (cultural monument) converted into a residential building.

The village of Sokolnice is situated in the south-east of Brno in the historic conservation area of Battle of Austerlitz. The granary stands in the northern part of the village near Sokolnice Chateau, its garden and a game preserve. It was built around 1745 in the early Baroque style.

The main concept is to preserve all the historical elements if possible and to remove the elements that are not historically related to the original building. The south façade and its main entrance are fully retained and restored to its original condition. The concept is preserving the original window openings in a regular grid and adding new openings in a deliberately different scale and irregular grid. These openings are formed by loggias, so that their glazing belongs to the second plan of the façade, and from the street view they are perceived as pure openings with no further structure.
The granary is a rectangular structure consisting of four floors and two attic floors covered with a half-hipped roof. It contains 21 residential units. You can enter the building through the main entrance from the south side. The entrance leads into the main circulation area with a new staircase and a passenger lift. The entrance from the east side of the building leads into the communal lounge adjacent to the external terraces and grassed areas. The lounge can serve general public.

We had to deal with current building standards and requirements. Due to the protection of national cultural heritage, we could not insulate the building from the outside. In parts, it was necessary to use special internal insulation systems.

The existing load-bearing part of the ceiling in the apartment interiors is left in plain view. The ceiling beams damaged by wood-boring insects are replaced with new beams with the same original cross-section and method of processing as the existing ones.
Green building
Environmental certification
| | |
| --- | --- |
| Type and level of certificate | - |
Water management
| | |
| --- | --- |
| Is rainwater used for irrigation? | |
| Is rainwater used for other purposes, e.g. toilet flushing ? | |
| Does the building have a green roof / facade ? | |
| Is reclaimed waste water used, e.g. from showers and sinks ? | |
The quality of the indoor environment
| | |
| --- | --- |
| Is clean air supply automated ? | |
| Is comfortable temperature during summer and winter automated? | |
| Is natural lighting guaranteed in all living areas? | |
| Is artificial lighting automated? | |
| Is acoustic comfort, specifically reverberation time, guaranteed? | |
| Does the layout solution include zoning and ergonomics elements? | |
Principles of circular economics
| | |
| --- | --- |
| Does the project use recycled materials? | |
| Does the project use recyclable materials? | |
| Are materials with a documented Environmental Product Declaration (EPD) promoted in the project? | |
| Are other sustainability certifications used for materials and elements? | |
Energy efficiency
| | |
| --- | --- |
| Energy performance class of the building according to the Energy Performance Certificate of the building | D |
| Is efficient energy management (measurement and regular analysis of consumption data) considered? | |
| Are renewable sources of energy used, e.g. solar system, photovoltaics? | |
Interconnection with surroundings
| | |
| --- | --- |
| Does the project enable the easy use of public transport? | |
| Does the project support the use of alternative modes of transport, e.g cycling, walking etc. ? | |
| Is there access to recreational natural areas, e.g. parks, in the immediate vicinity of the building? | |