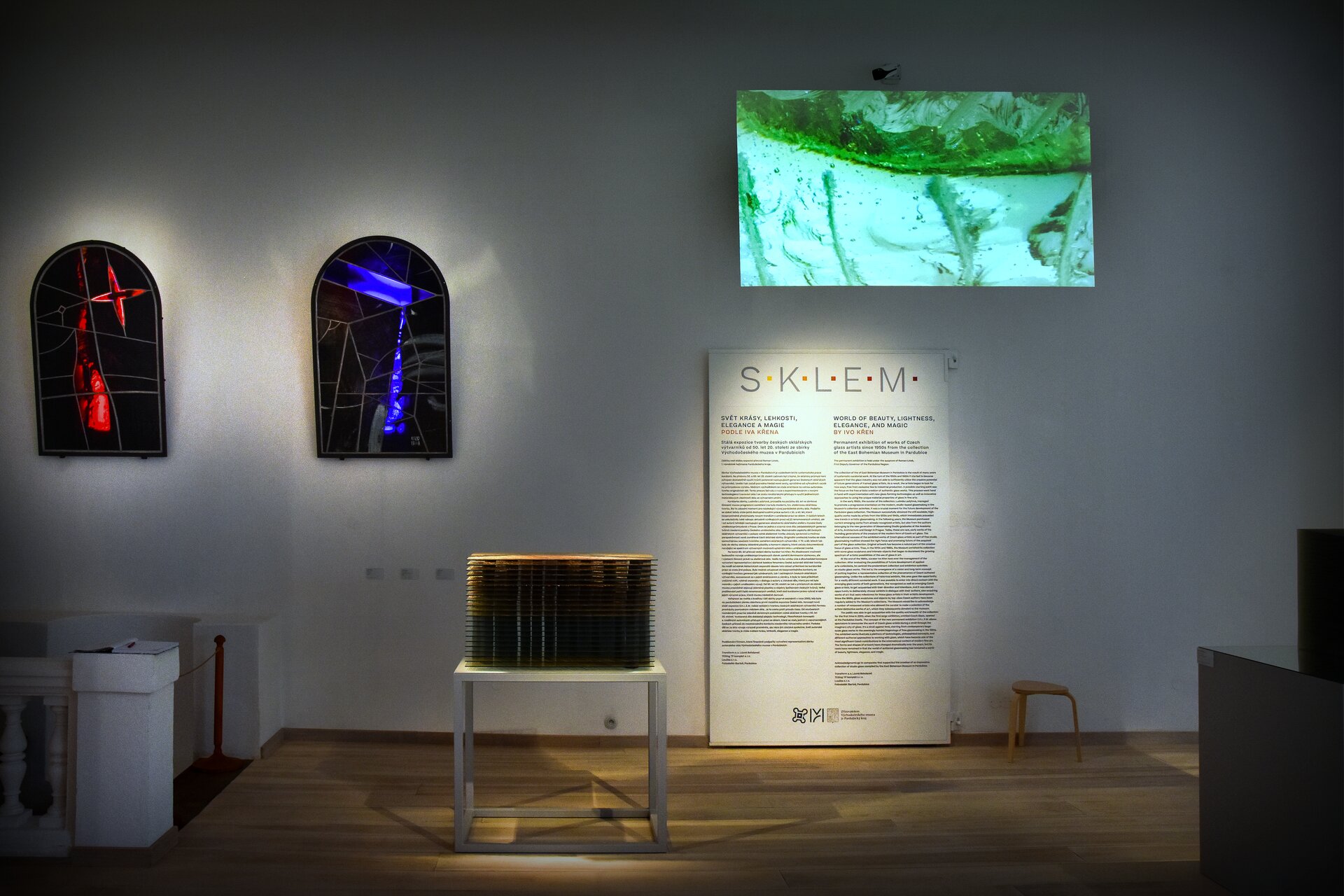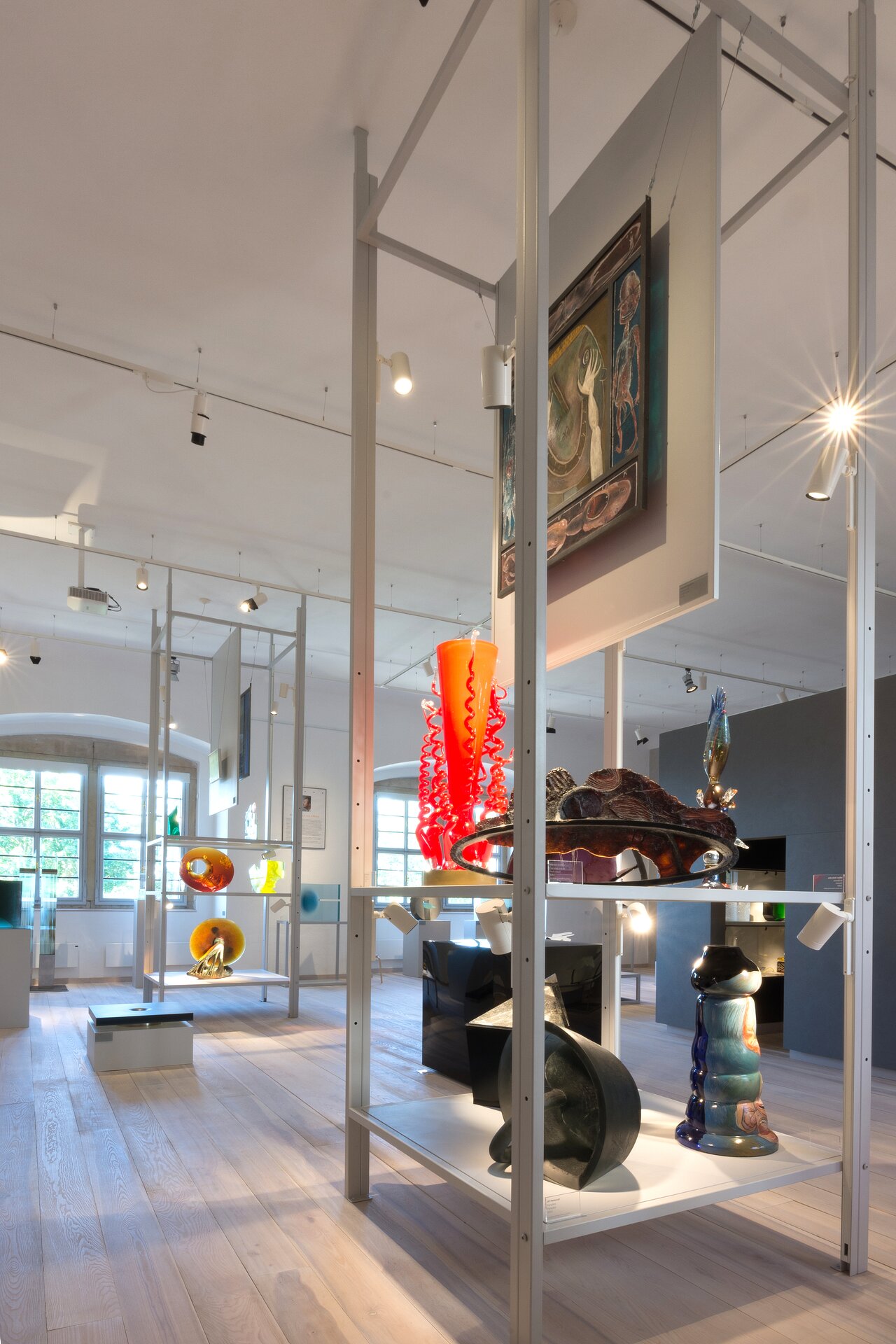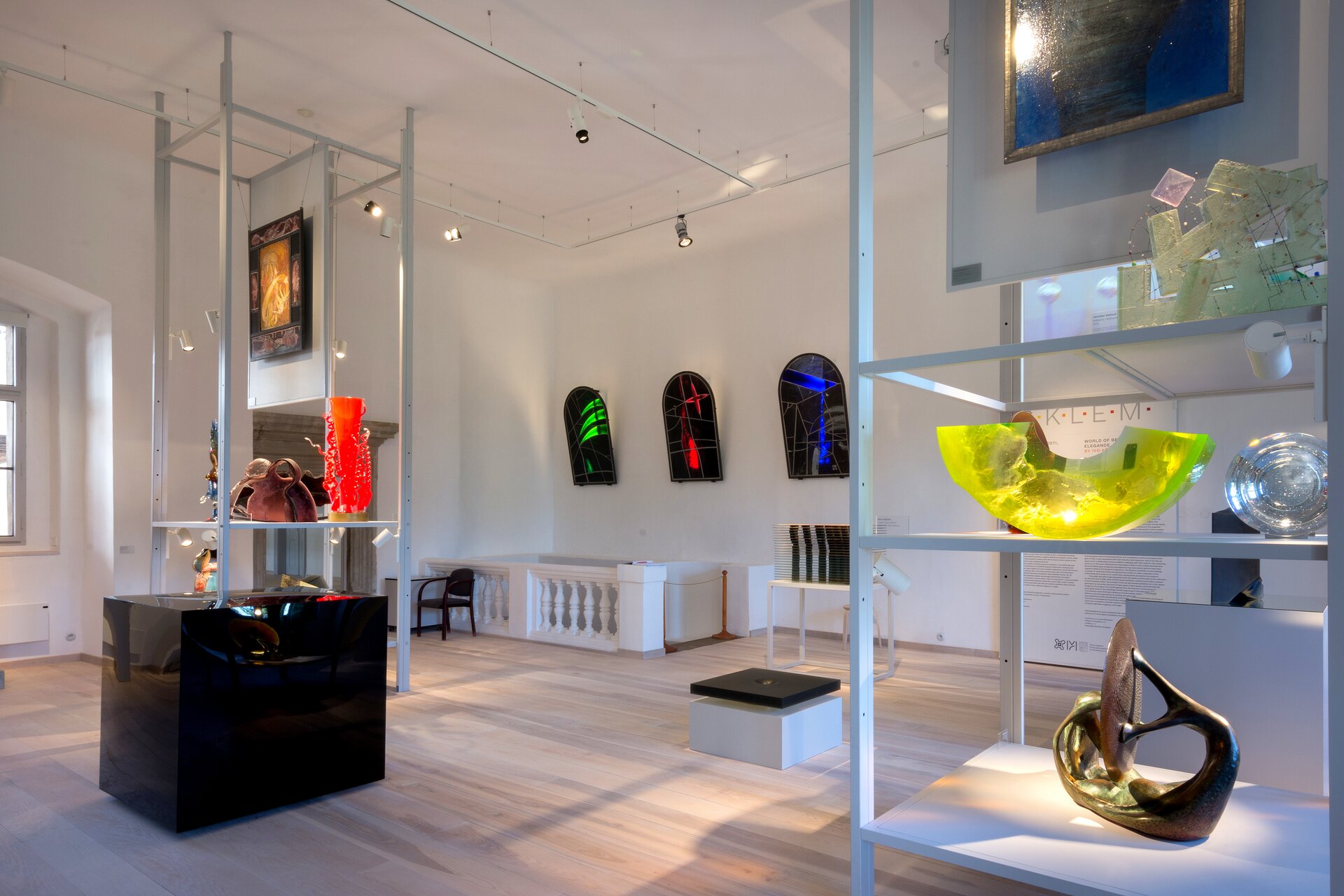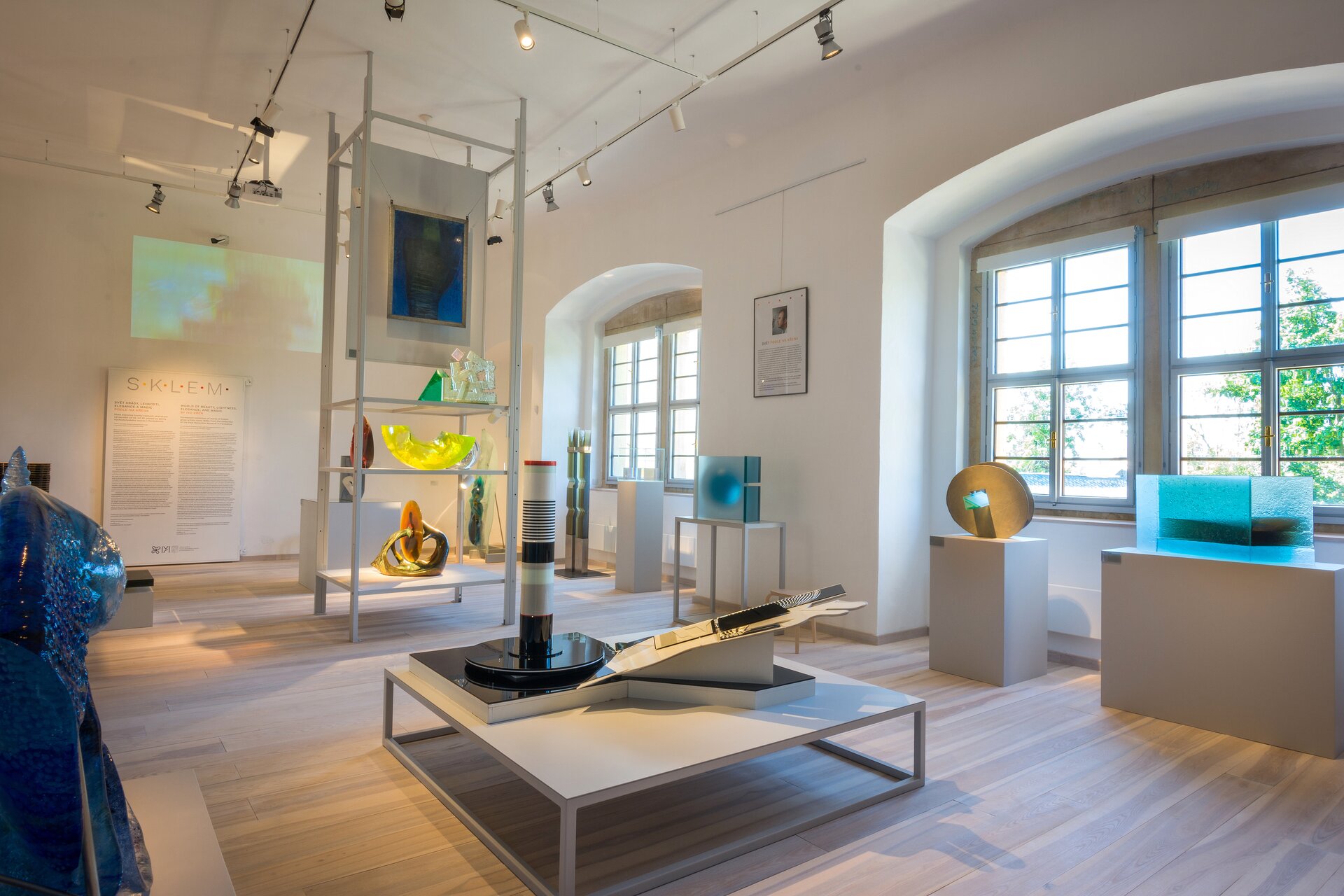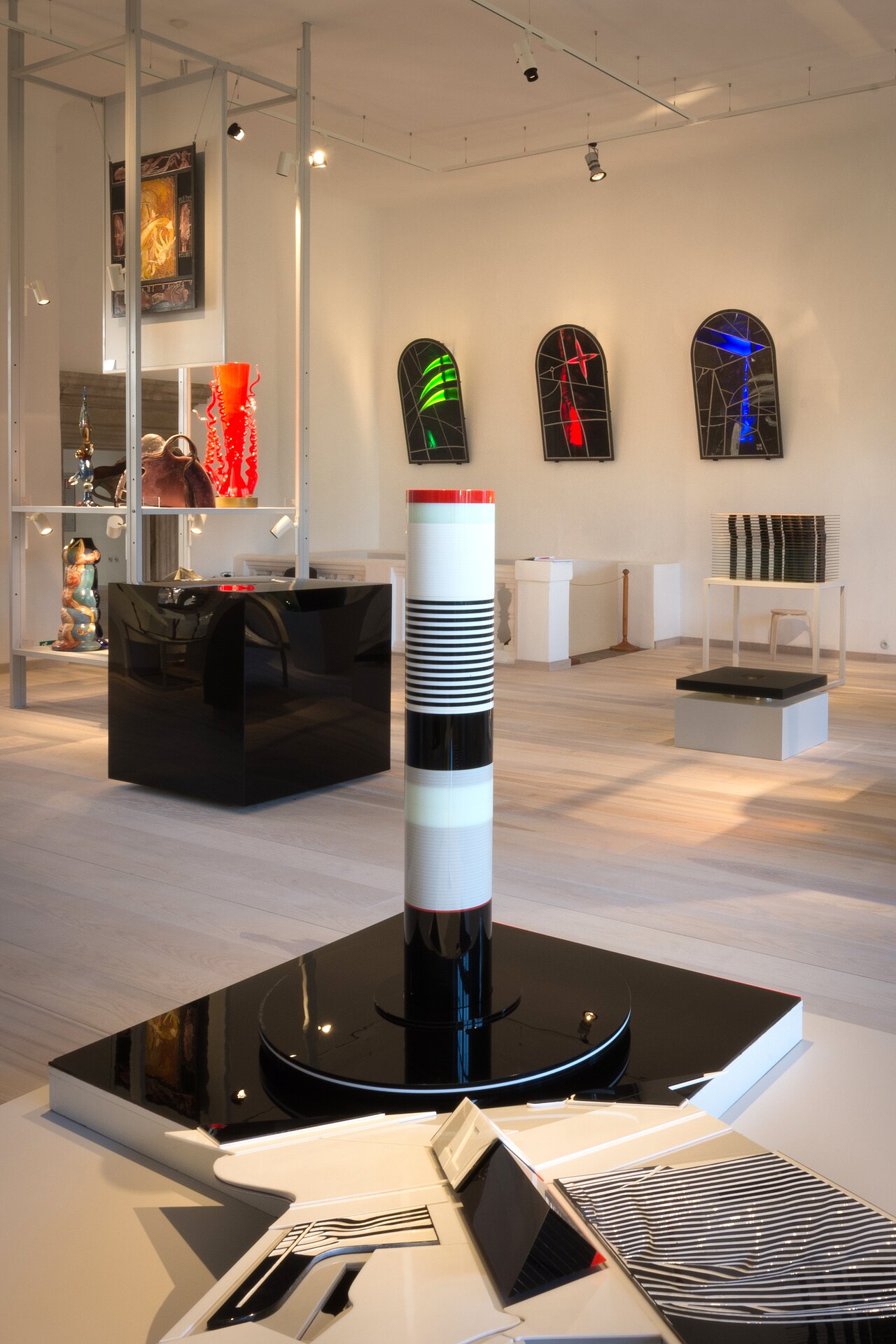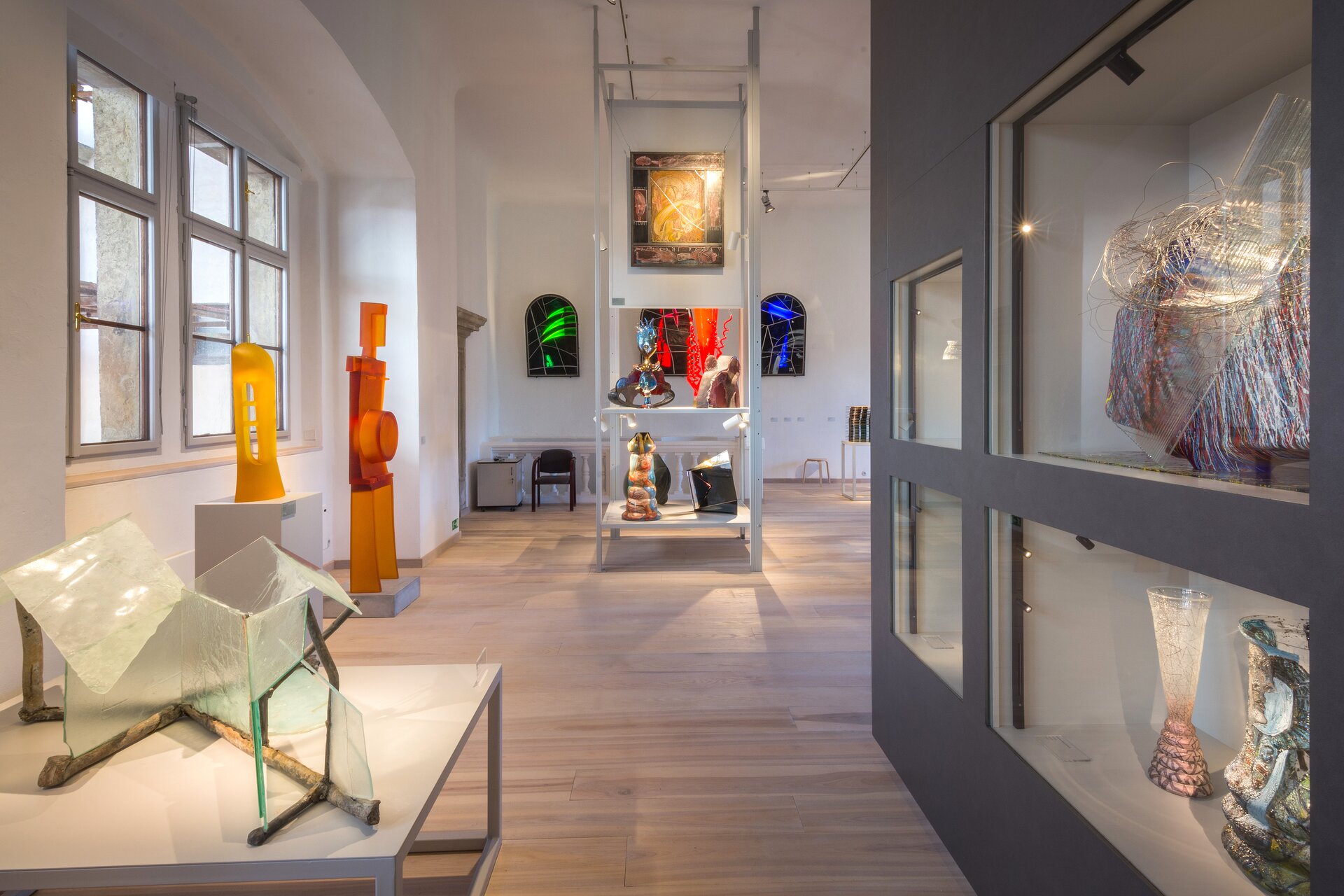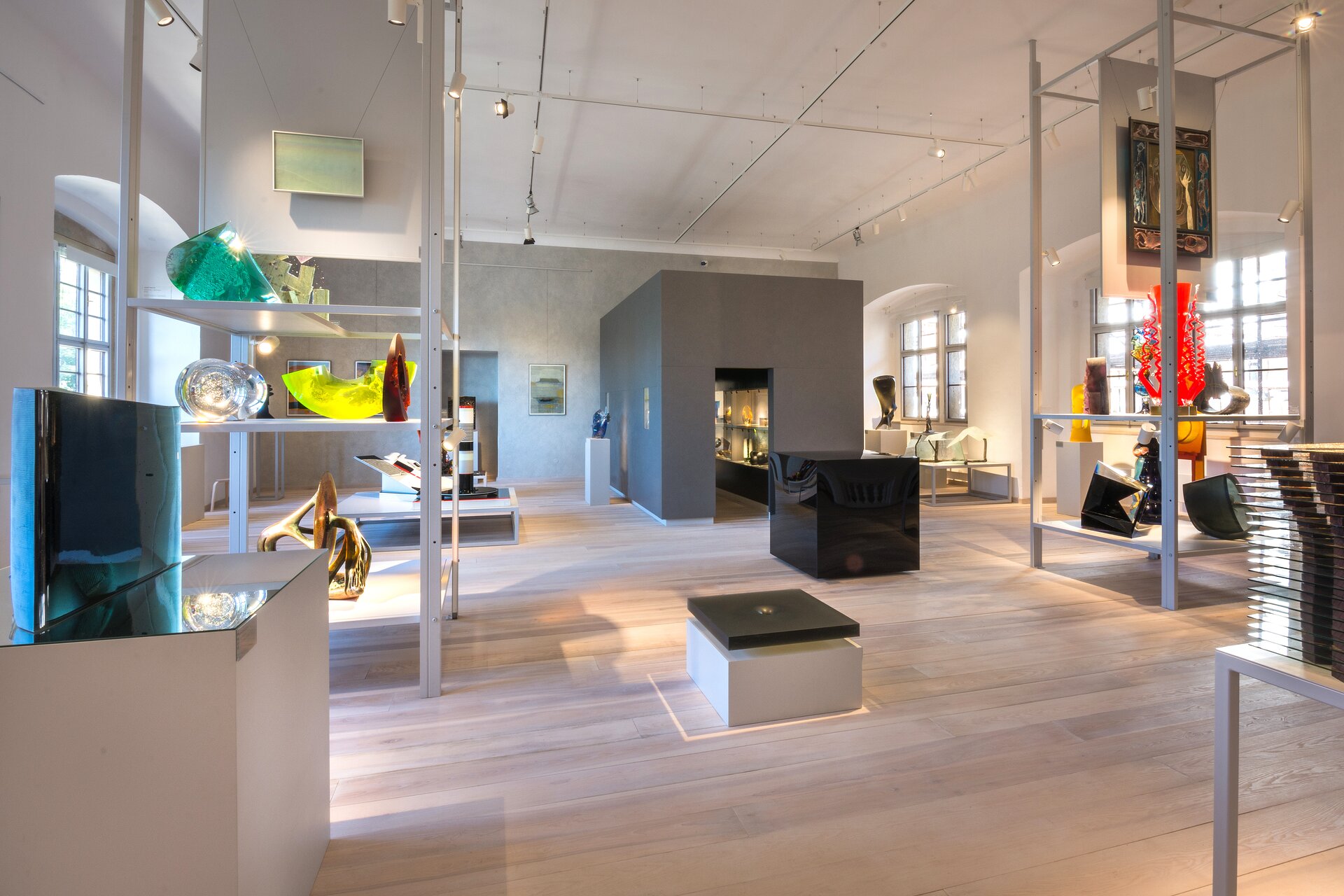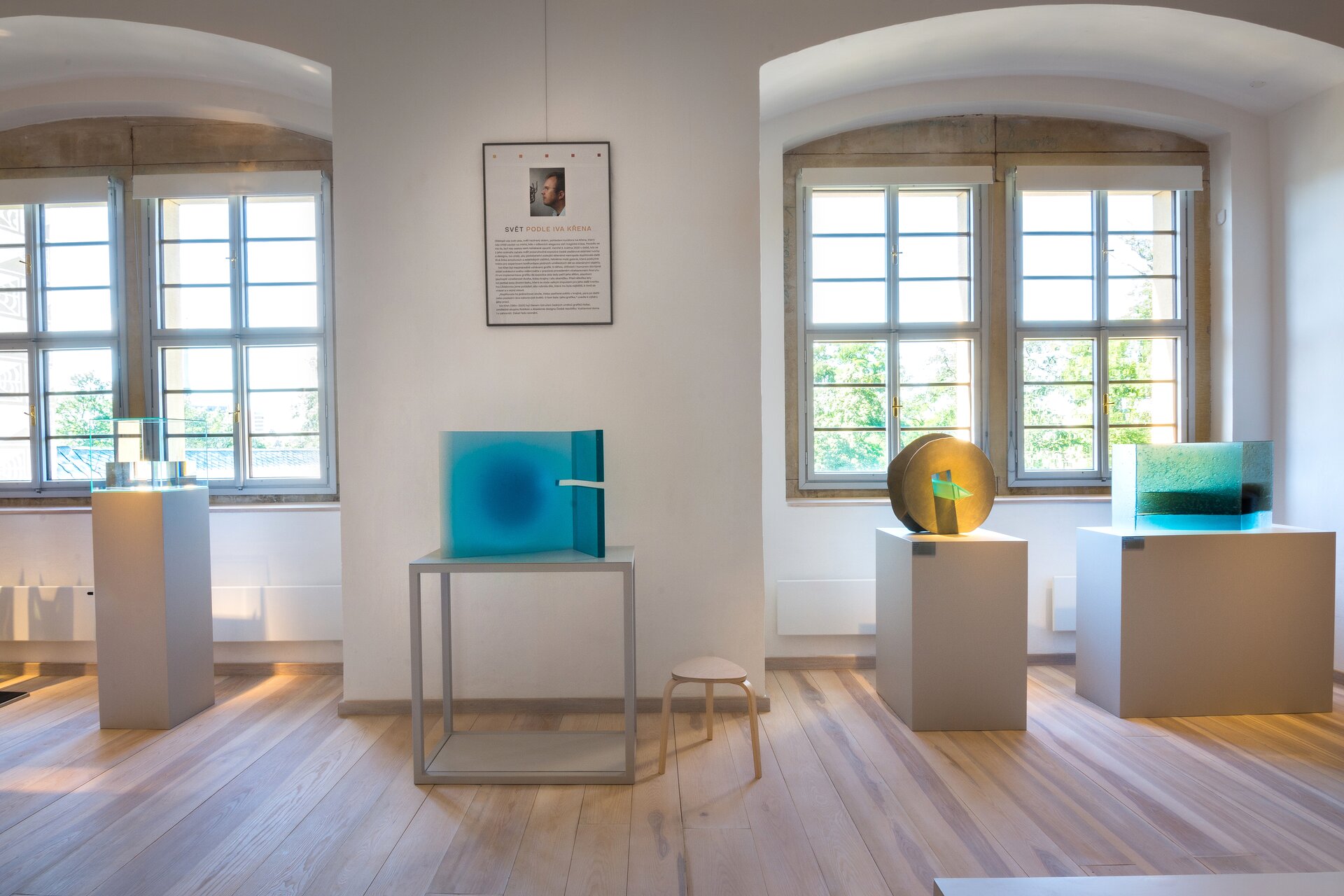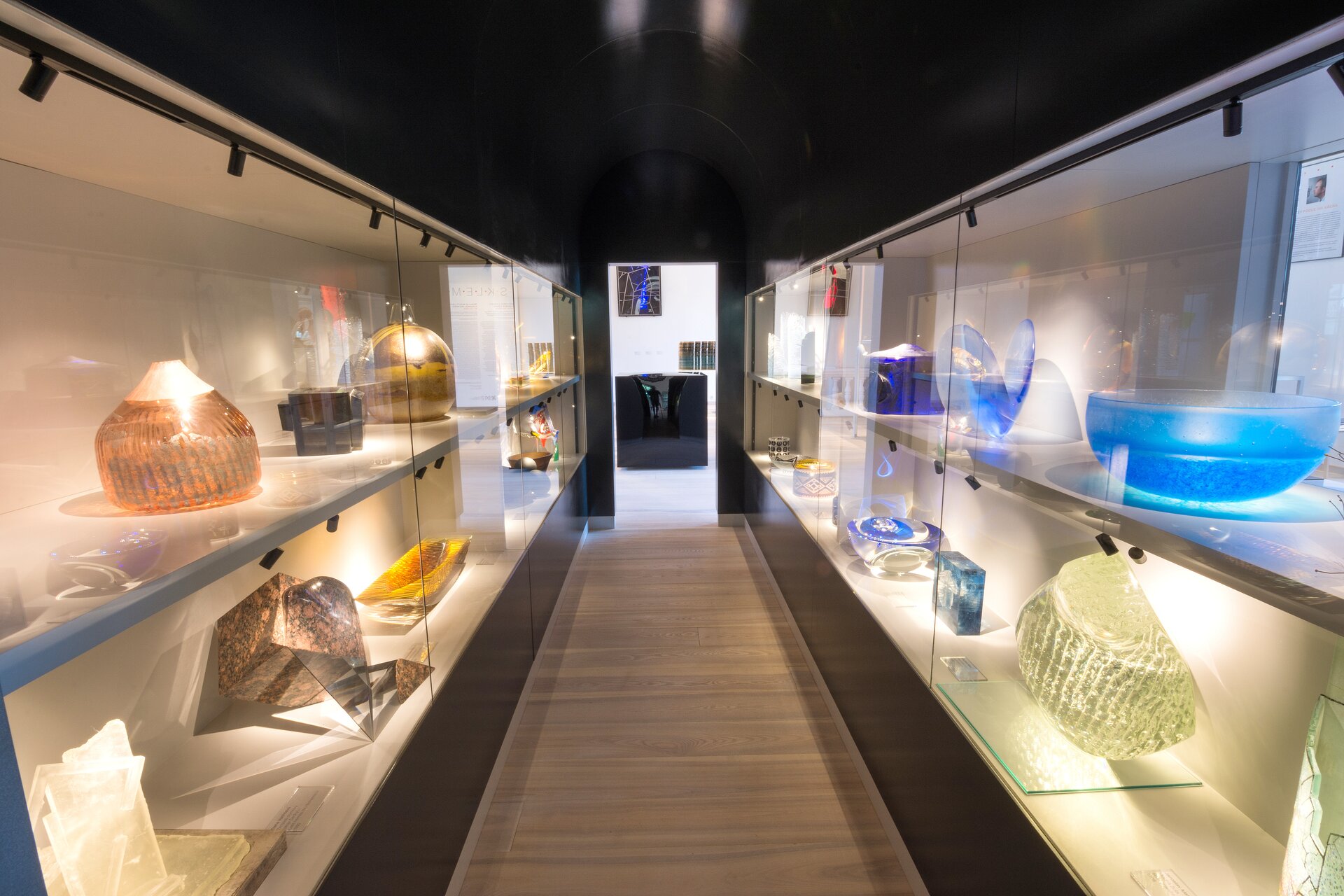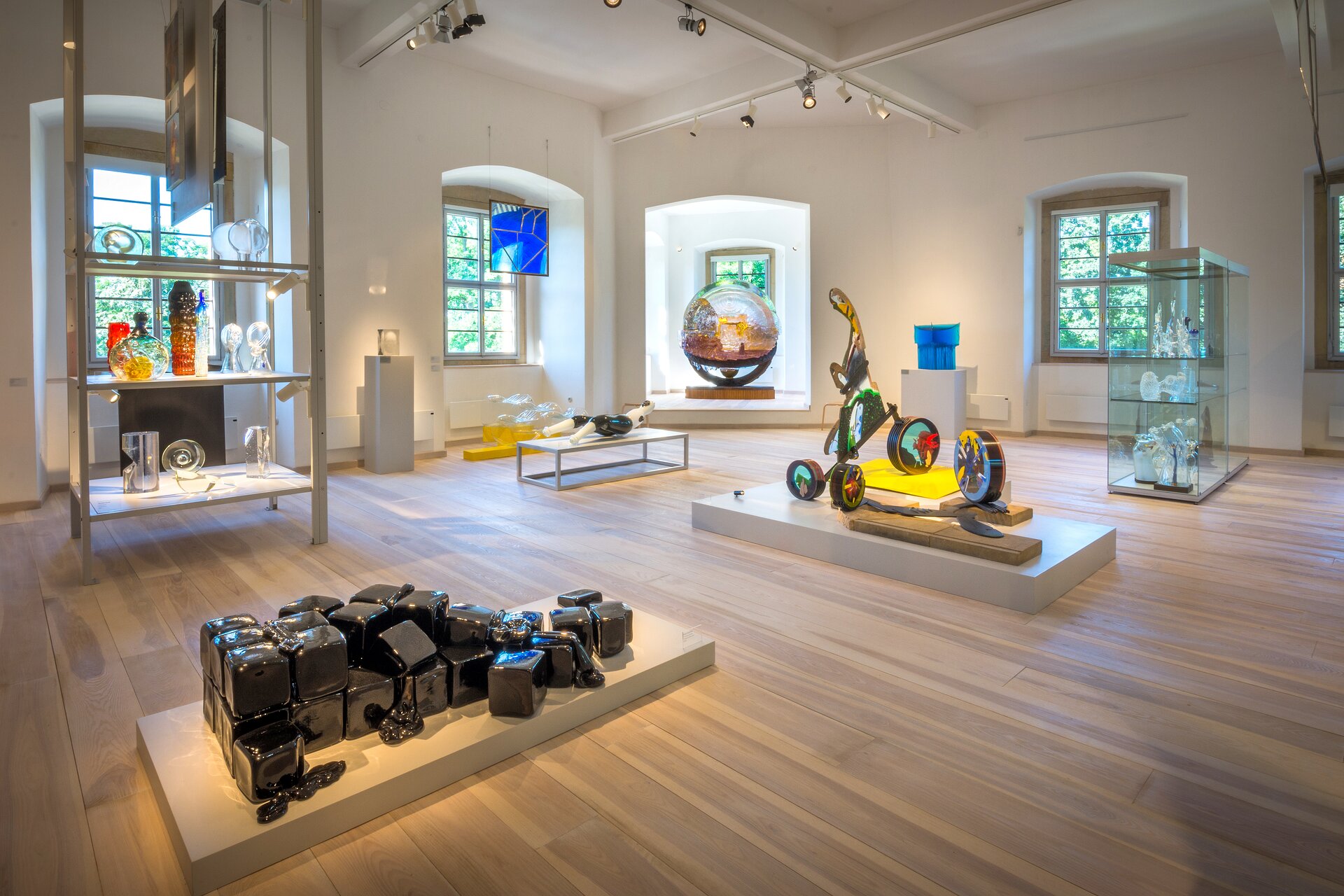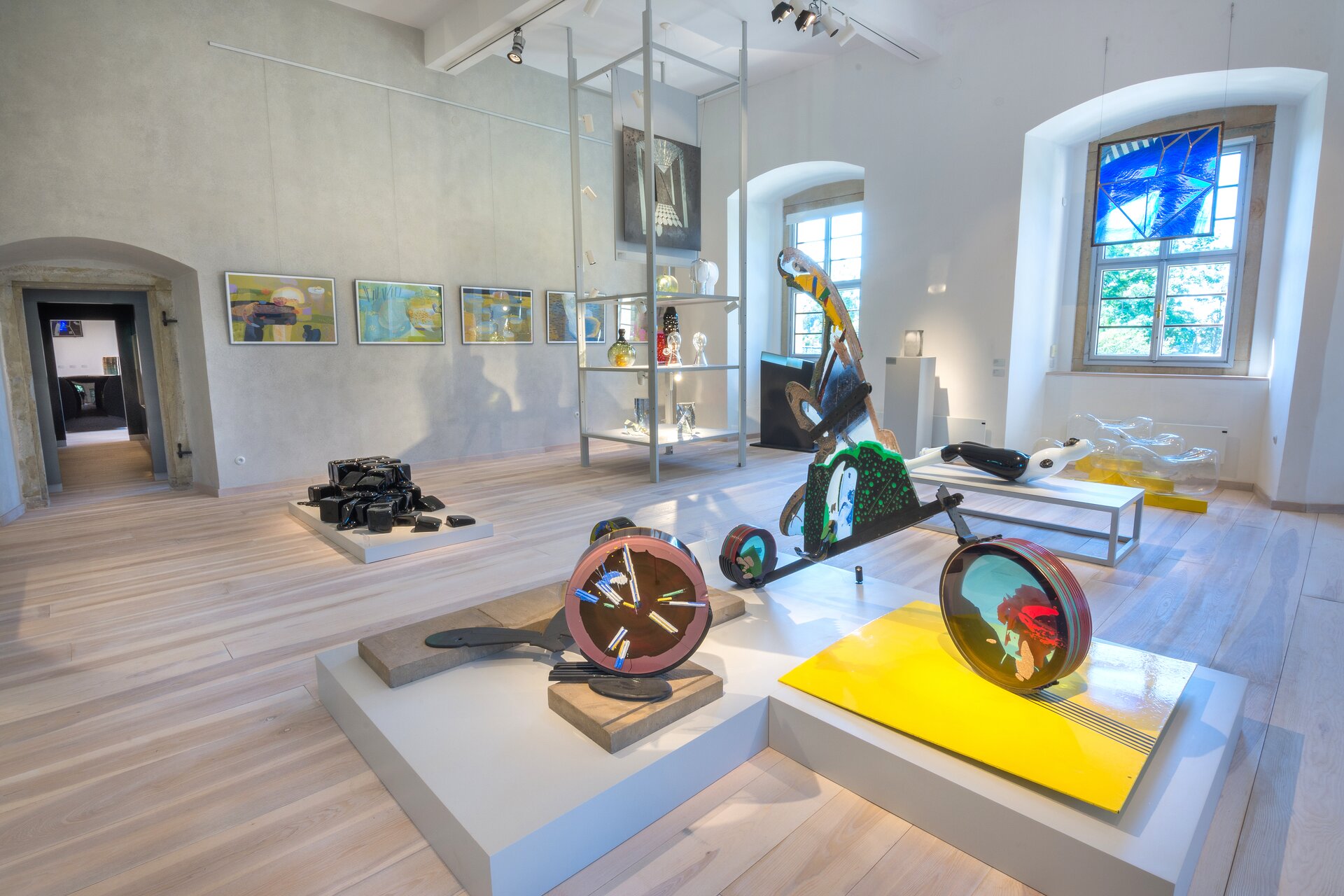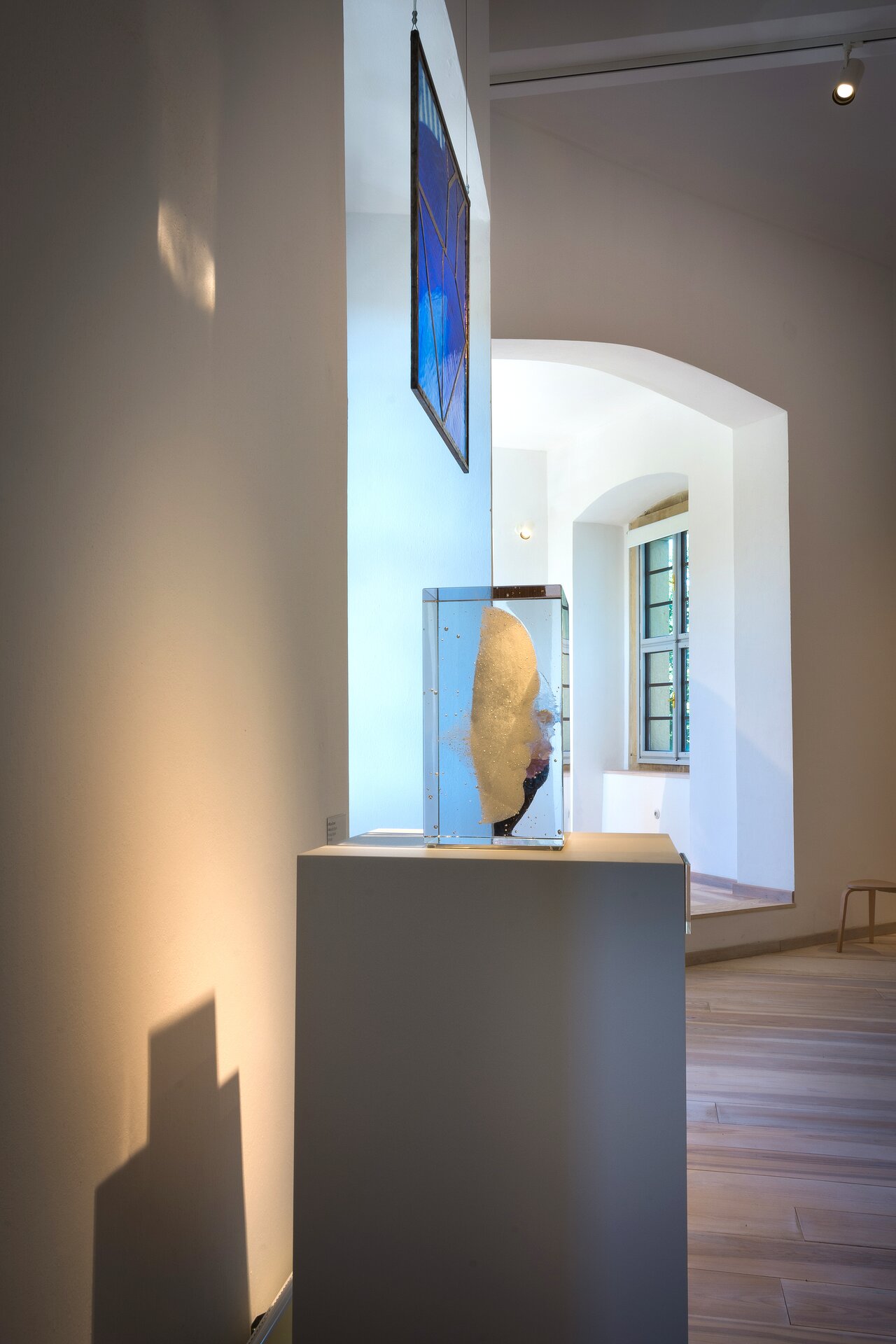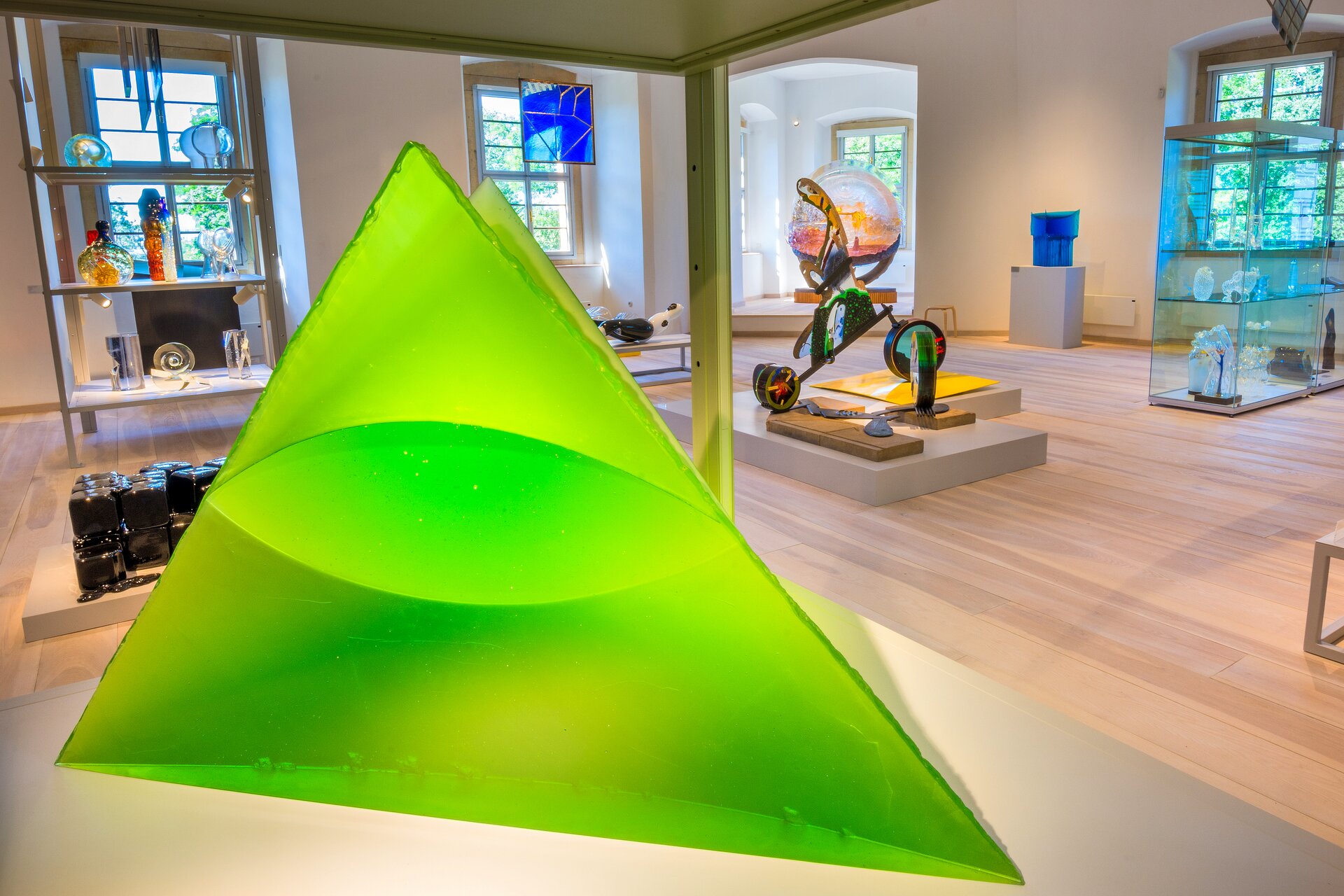 Author
Ing. arch. Regina Loukotová, PhD., Ing. arch. Klára Doleželová / Gem architects
Studio
Location
Zámek 2, 530 02 Pardubice
Investor
Východočeské muzeum v Pardubicích, Zámek 2, 530 02 Pardubice
Pardubický kraj, Komenského nám. 125, 532 11 Pardubice
Supplier
Design By Hy s.r.o., Mezivrší 1813/6, 147 00 Praha 4
Date of project approval
June 2020
Fotograf
The design of the new glass exhibition in the premises of Pardubice castle comes from and combines the specific collection of objects of the East Bohemia Museum, the spaces into which the exhibition is designed and the concept of the City of Glass. A City such where visitors find themselves surrounded by glass objects; where appear shadows, reflections, or rays upon backgrounds from pure white to light grey— yet also neon, mirroring pools, illuminated skies; where visitors feel as if passing through glass, they recognize and understand the object of glass, letting themselves be consumed, taken in.
The exhibition consists of several types of objects on which the individual exhibits are exhibited.
In both rooms there are vertical spatial elements, "columns", anchored to both the floor and the ceiling. Each column with a floor plan of a square of 1400 mm x 1400 mm consists of vertical bar elements (Jäckel profiles) and horizontal elements (frames made of Jäckel profiles), with sheet metal plates. The columns also contain vertical plate elements separating the hinged glass exhibits.
Another significant element of the exhibition is the object "passage", where approximately 50 smaller art exhibits are placed in single-view showcases. In the interior of the passage, the exhibits are placed on both sides in two rows and illuminated by spotlights.
An important element is the illumination of the exhibits by reflectors located on the ramps under the ceiling and on the construction of the columns.
Green building
Environmental certification
| | |
| --- | --- |
| Type and level of certificate | - |
Water management
| | |
| --- | --- |
| Is rainwater used for irrigation? | |
| Is rainwater used for other purposes, e.g. toilet flushing ? | |
| Does the building have a green roof / facade ? | |
| Is reclaimed waste water used, e.g. from showers and sinks ? | |
The quality of the indoor environment
| | |
| --- | --- |
| Is clean air supply automated ? | |
| Is comfortable temperature during summer and winter automated? | |
| Is natural lighting guaranteed in all living areas? | |
| Is artificial lighting automated? | |
| Is acoustic comfort, specifically reverberation time, guaranteed? | |
| Does the layout solution include zoning and ergonomics elements? | |
Principles of circular economics
| | |
| --- | --- |
| Does the project use recycled materials? | |
| Does the project use recyclable materials? | |
| Are materials with a documented Environmental Product Declaration (EPD) promoted in the project? | |
| Are other sustainability certifications used for materials and elements? | |
Energy efficiency
| | |
| --- | --- |
| Energy performance class of the building according to the Energy Performance Certificate of the building | A |
| Is efficient energy management (measurement and regular analysis of consumption data) considered? | |
| Are renewable sources of energy used, e.g. solar system, photovoltaics? | |
Interconnection with surroundings
| | |
| --- | --- |
| Does the project enable the easy use of public transport? | |
| Does the project support the use of alternative modes of transport, e.g cycling, walking etc. ? | |
| Is there access to recreational natural areas, e.g. parks, in the immediate vicinity of the building? | |