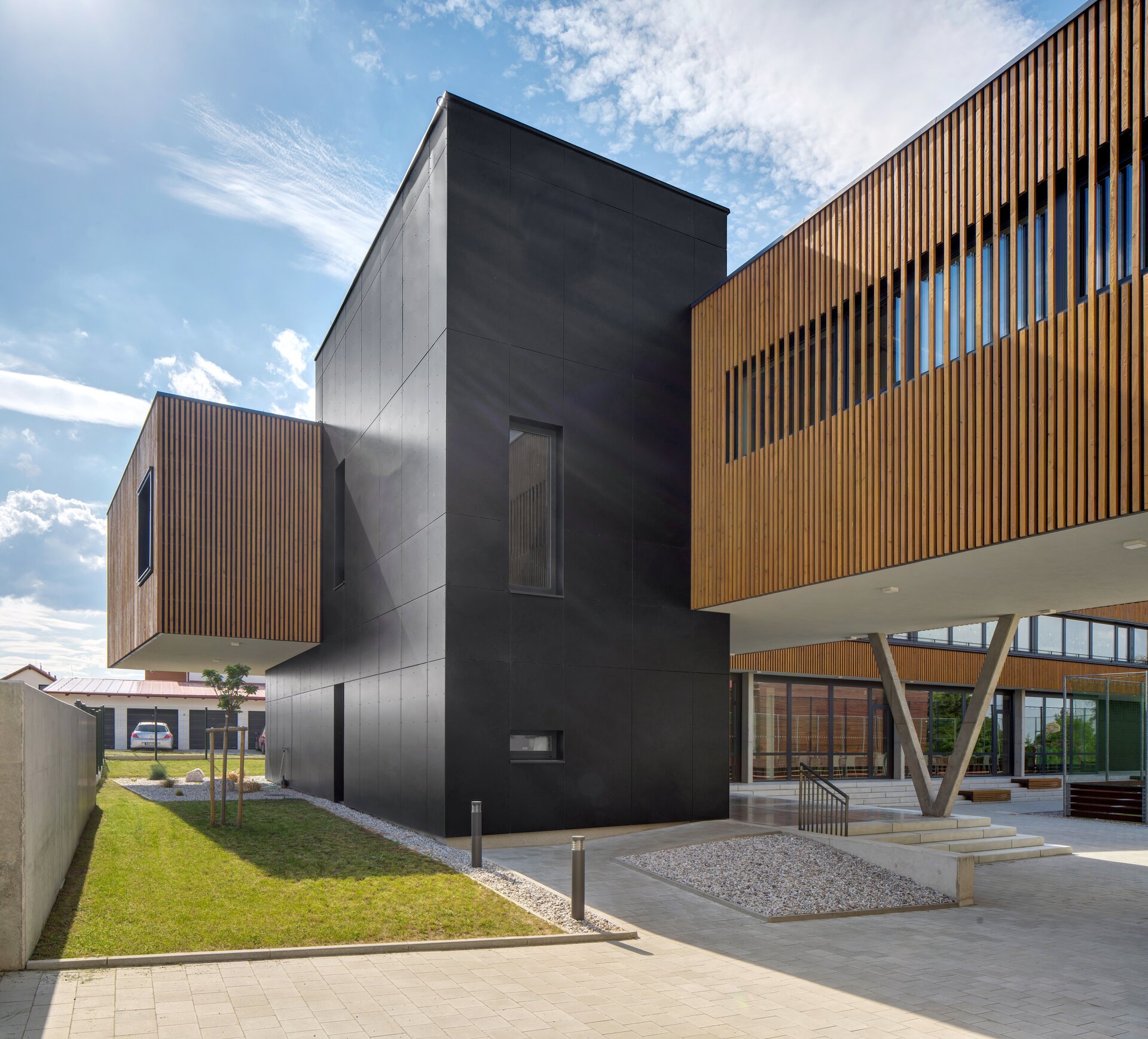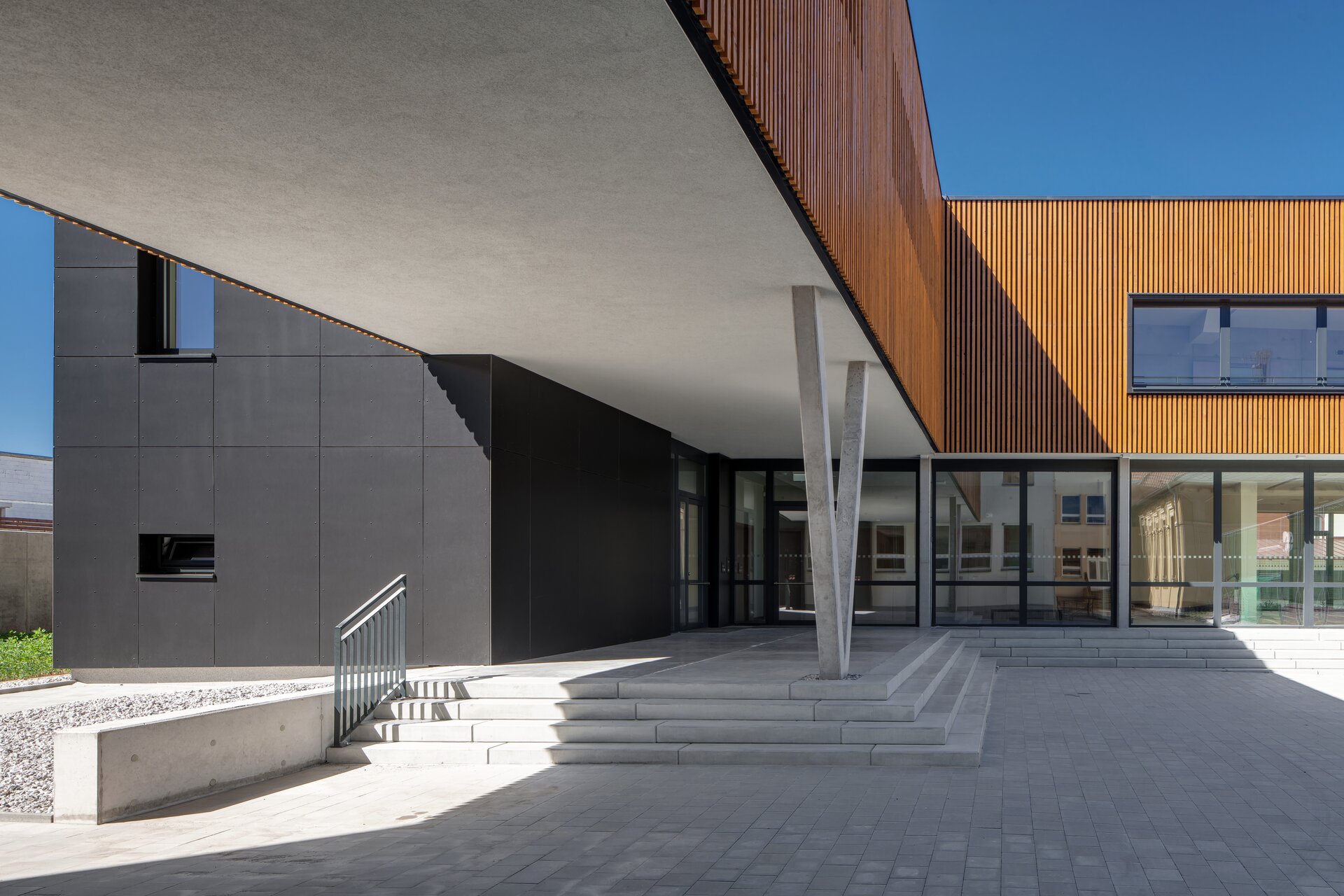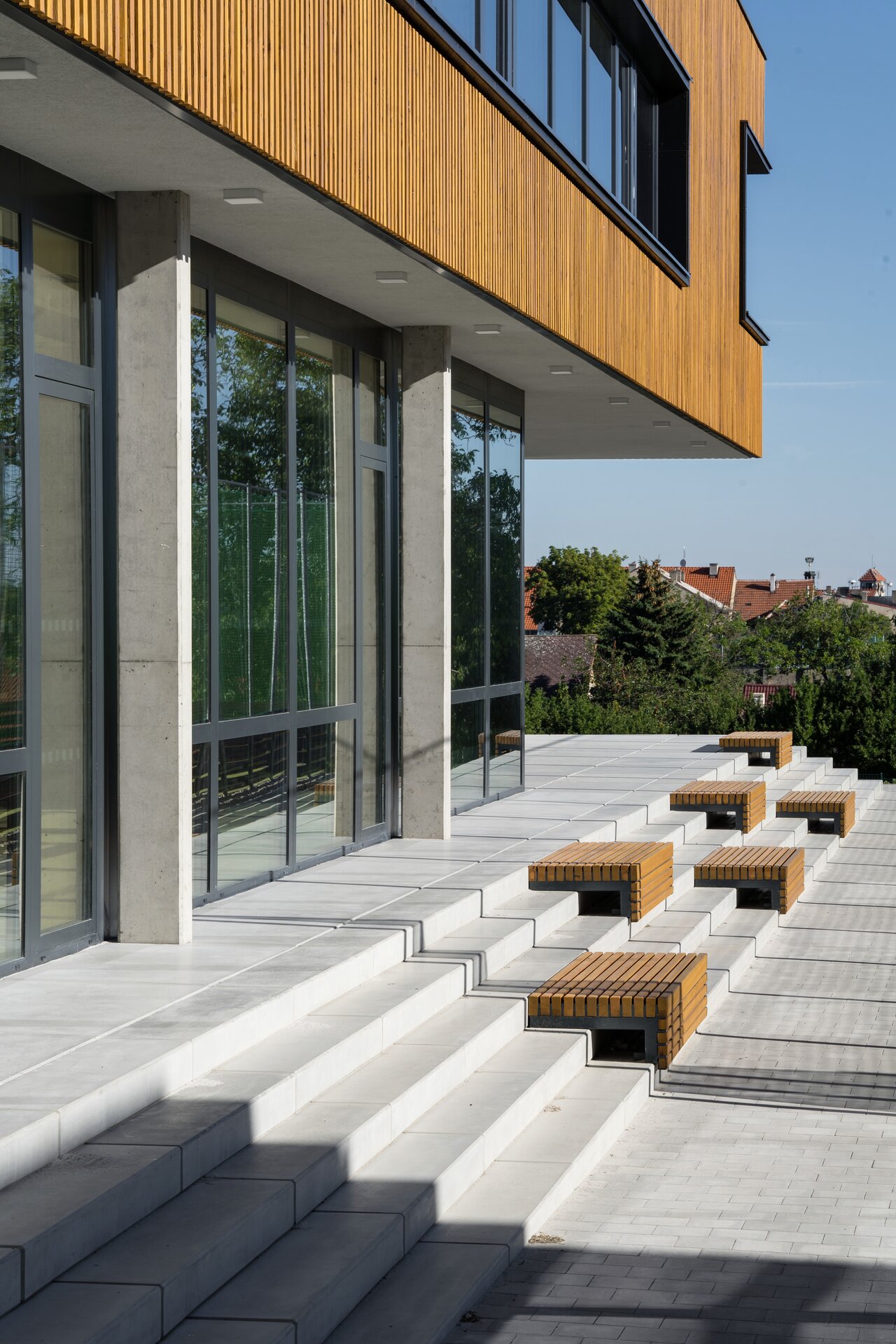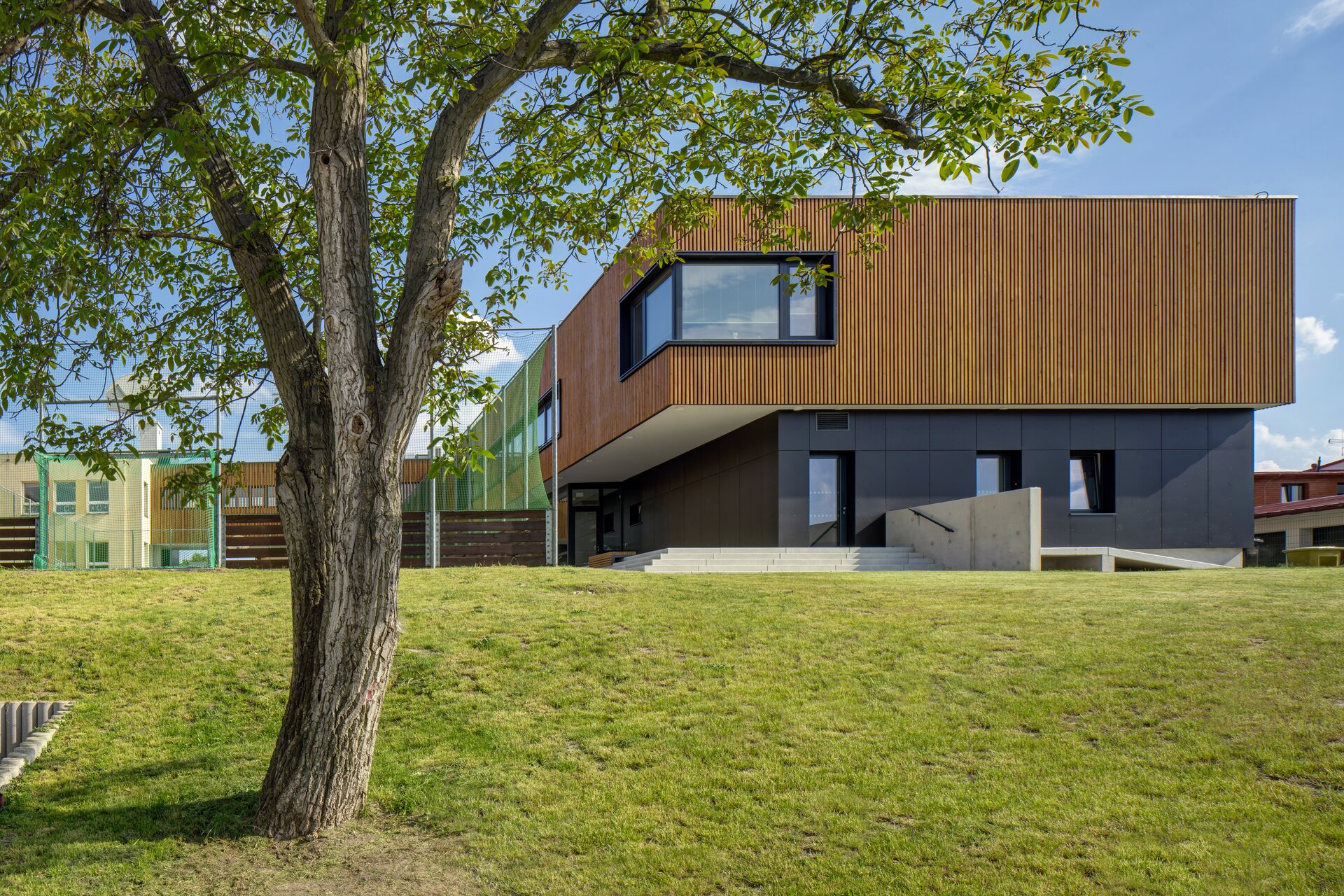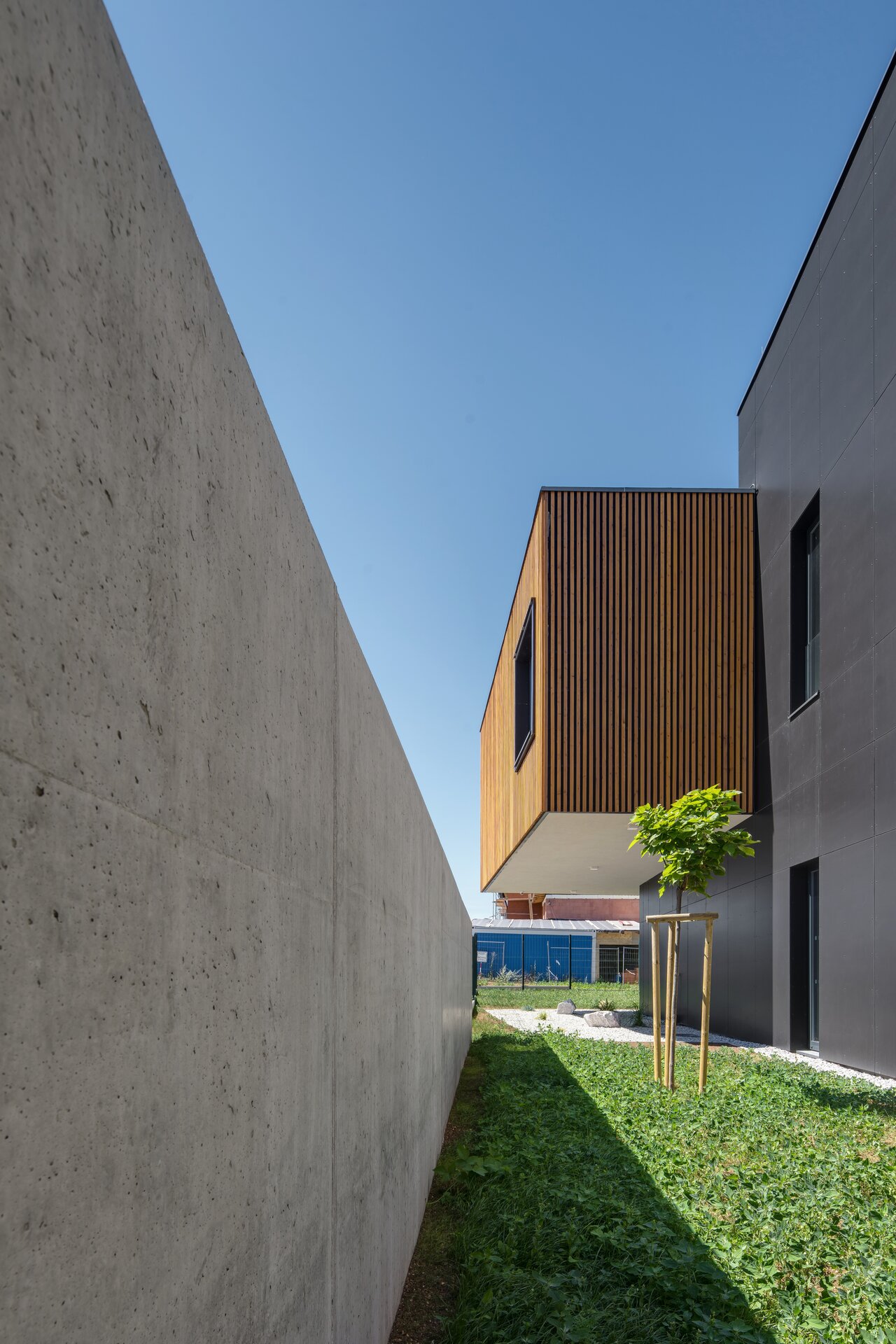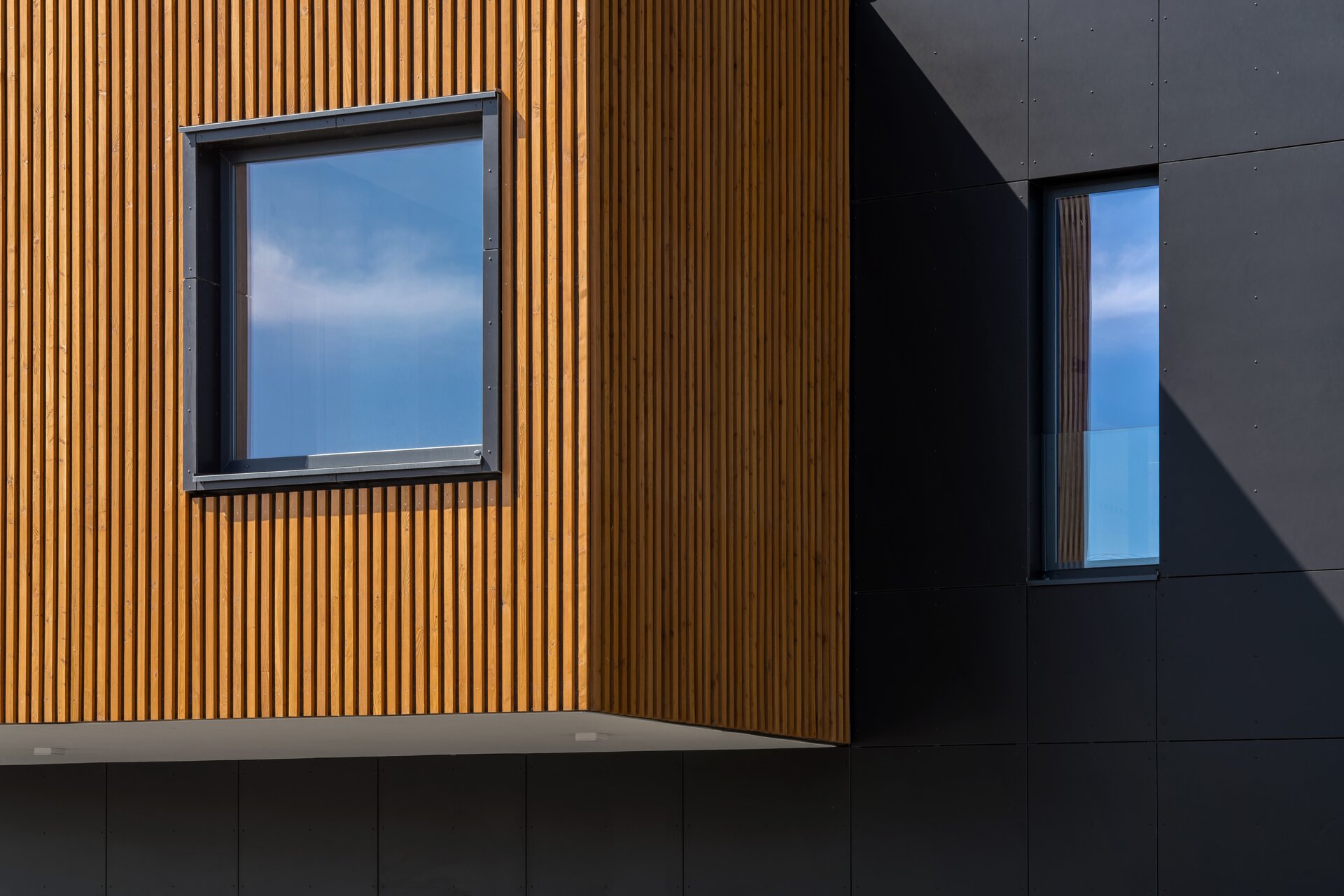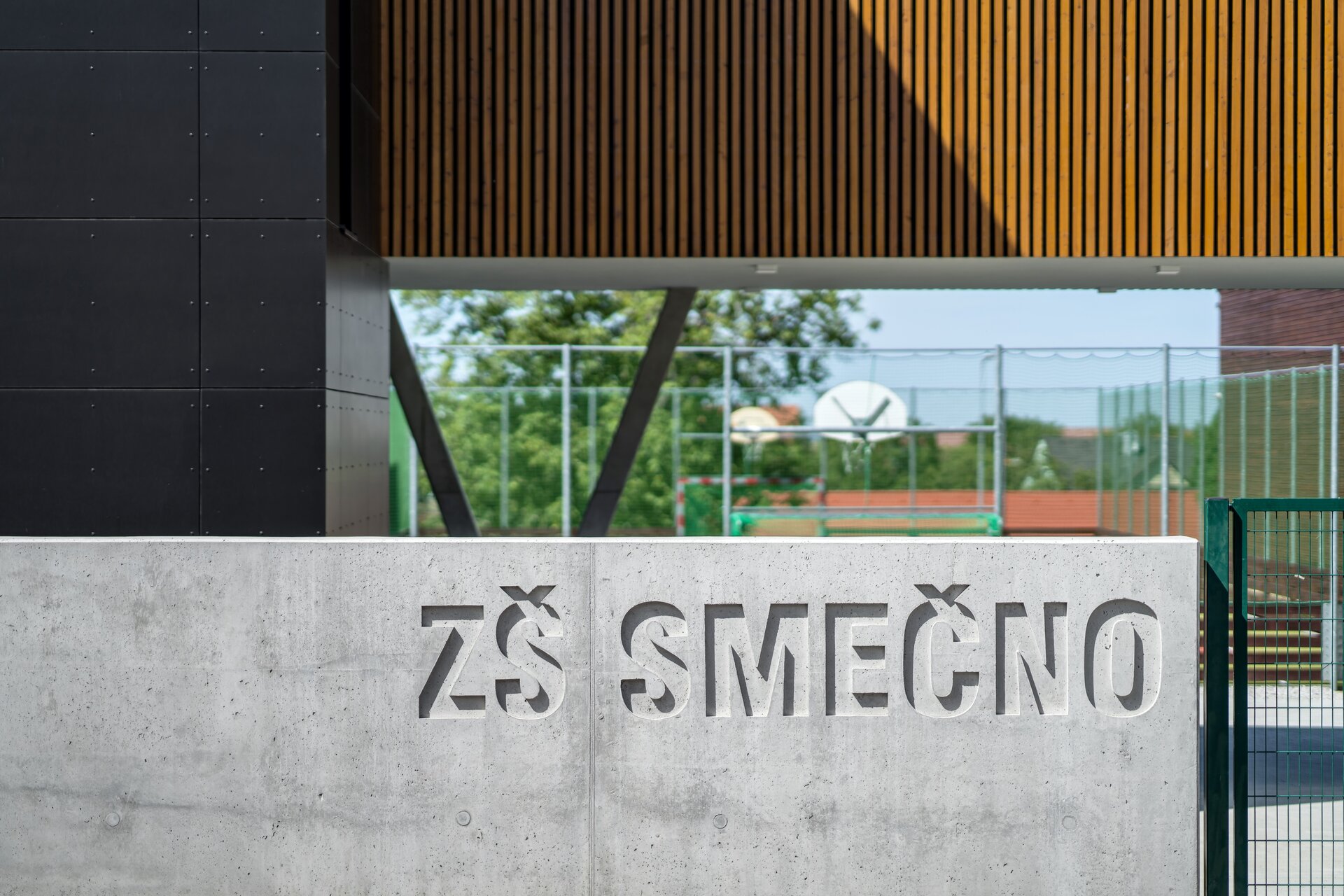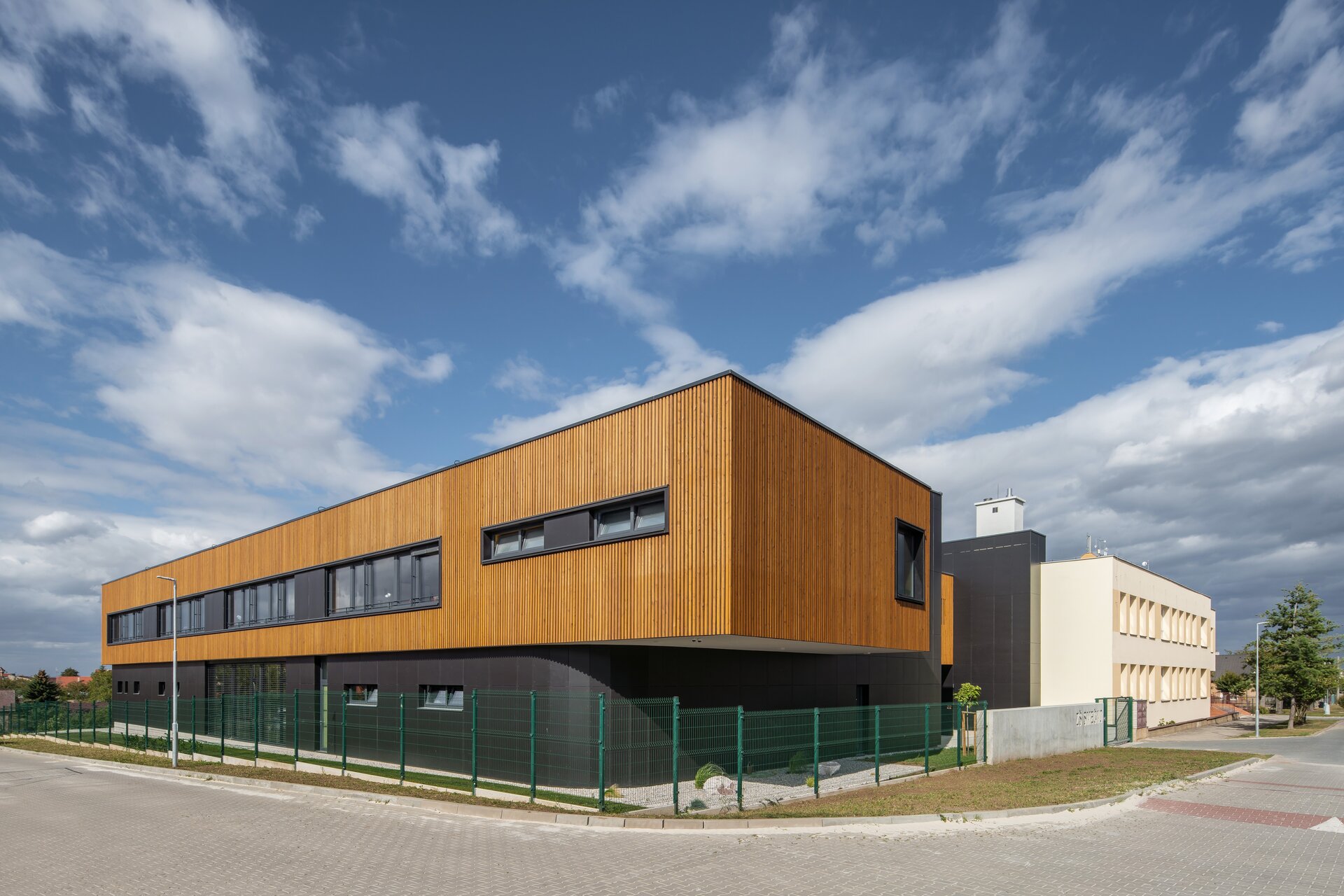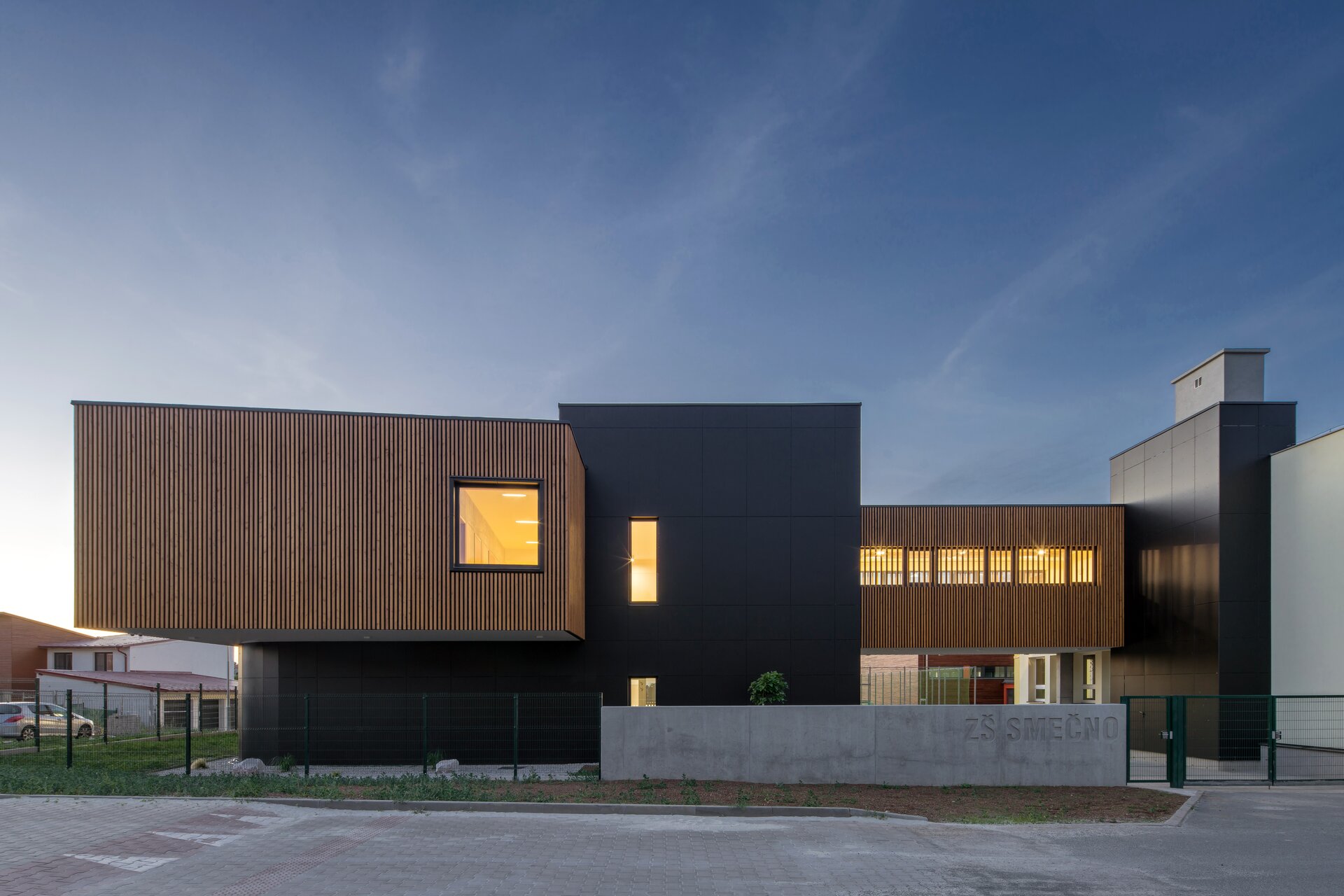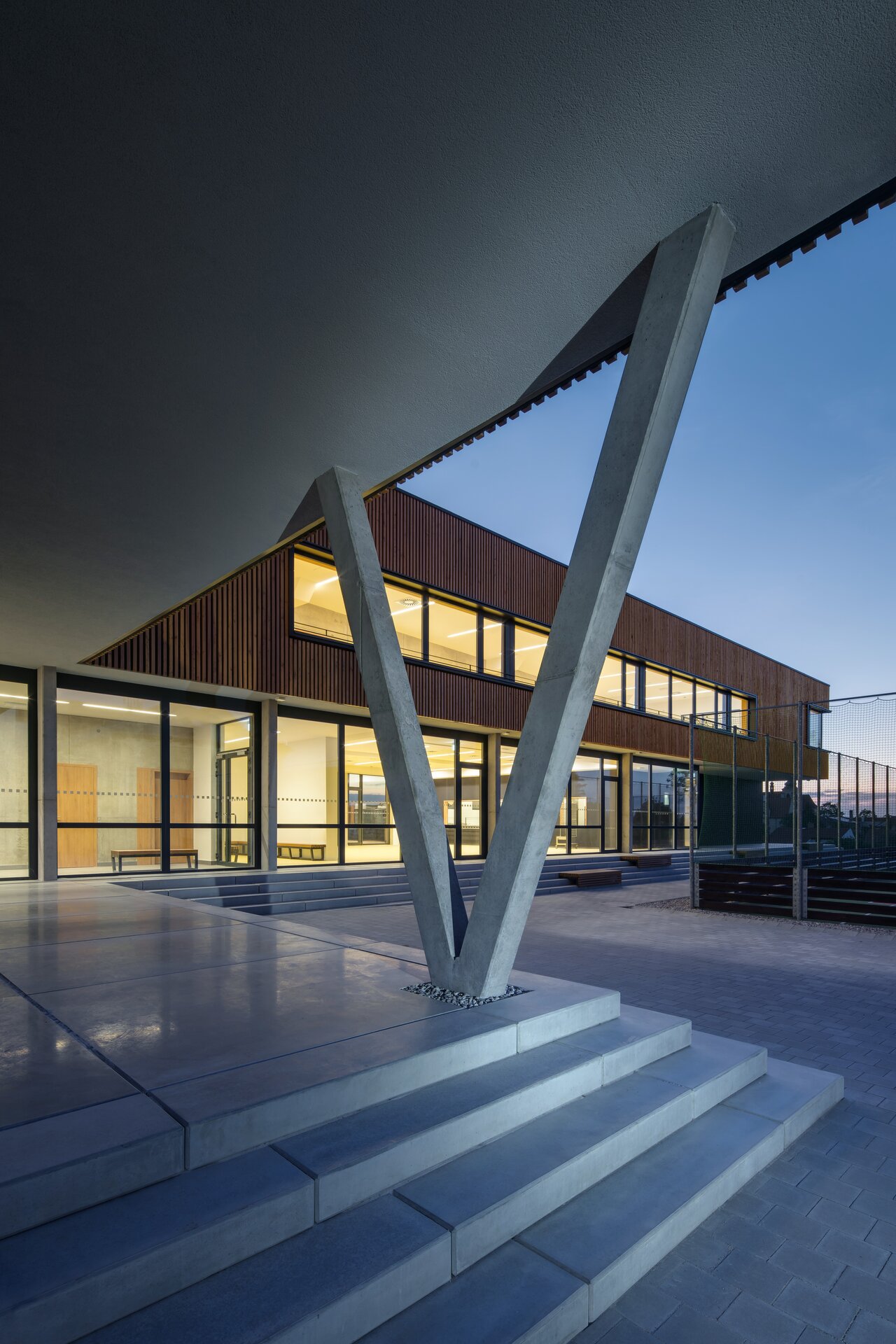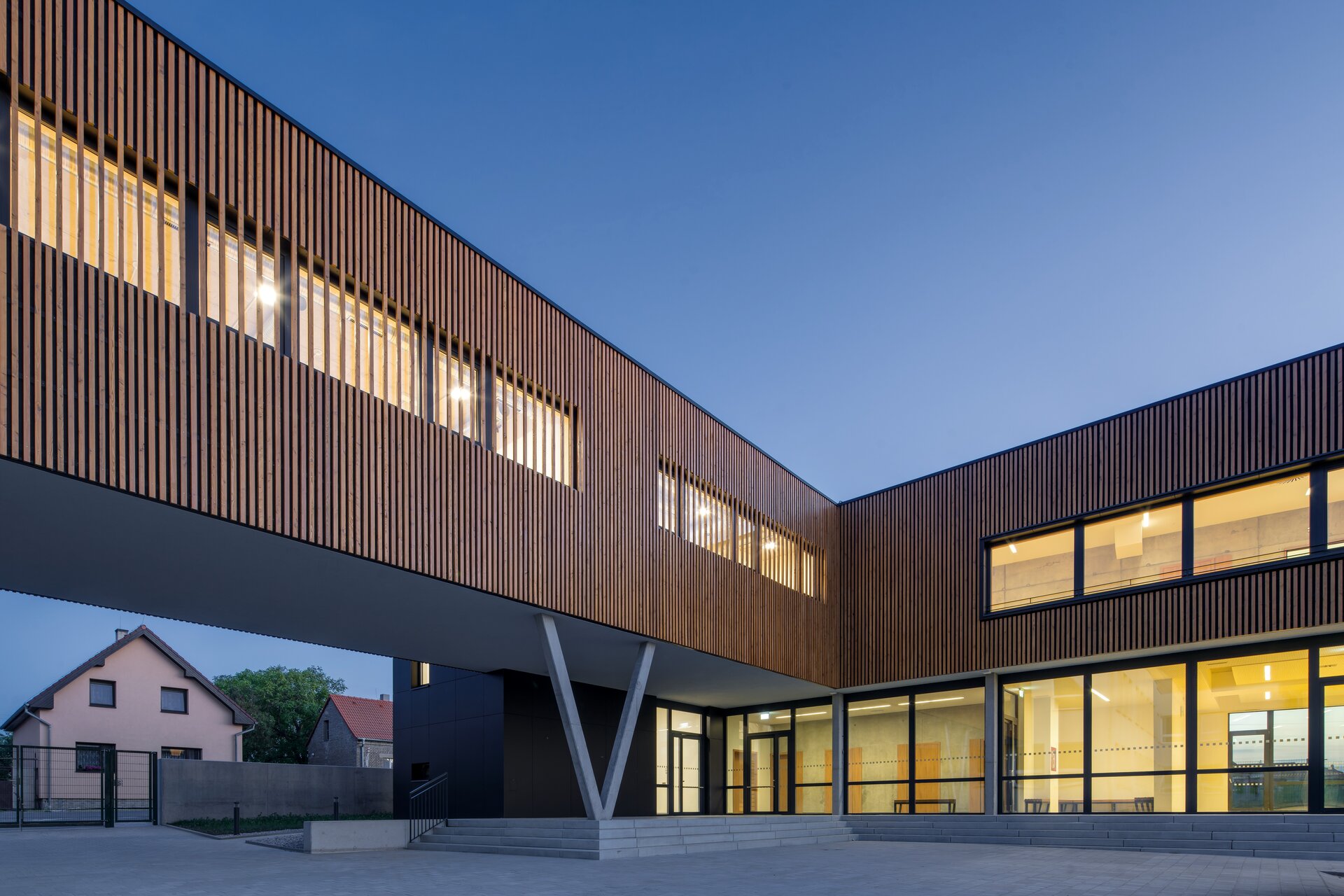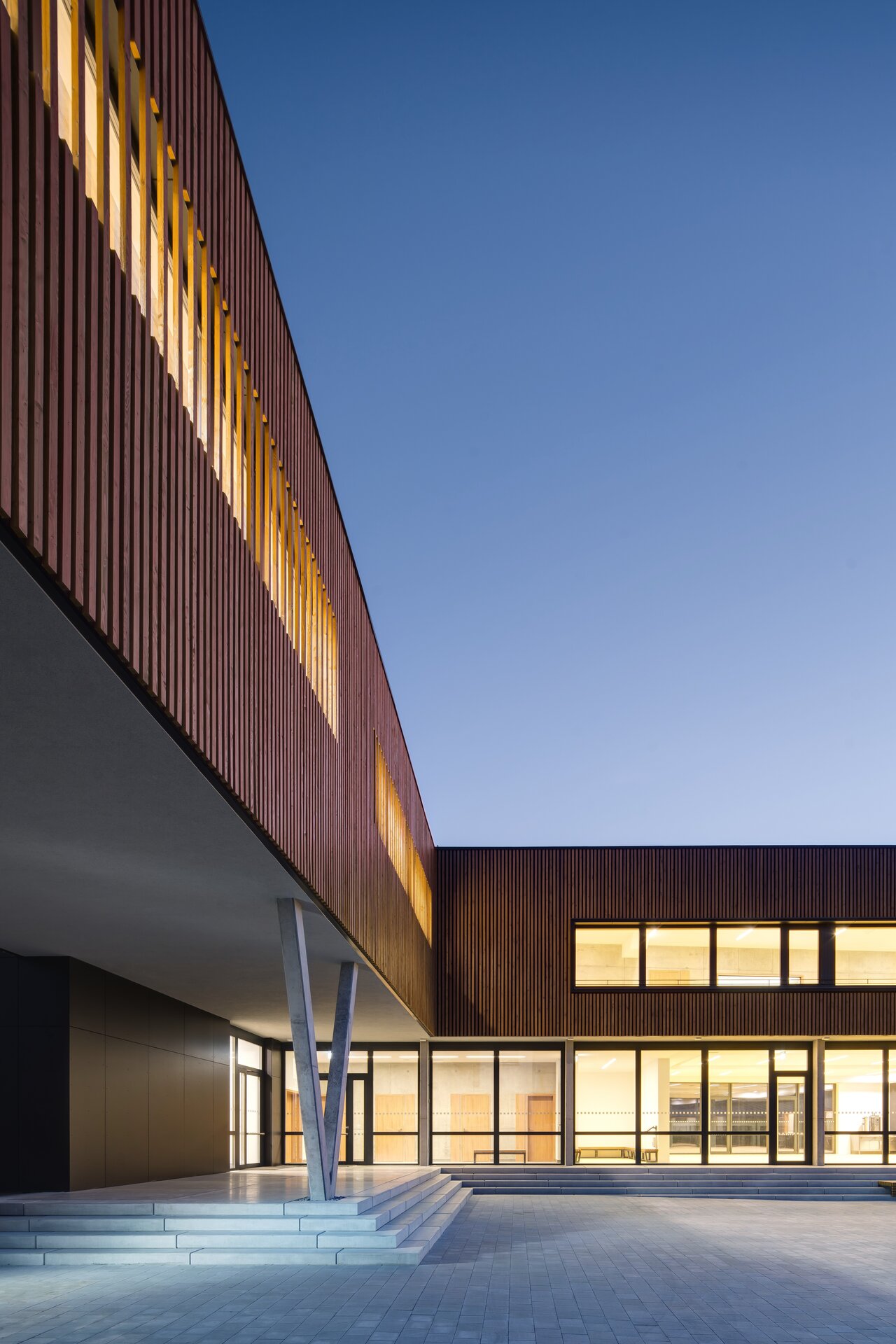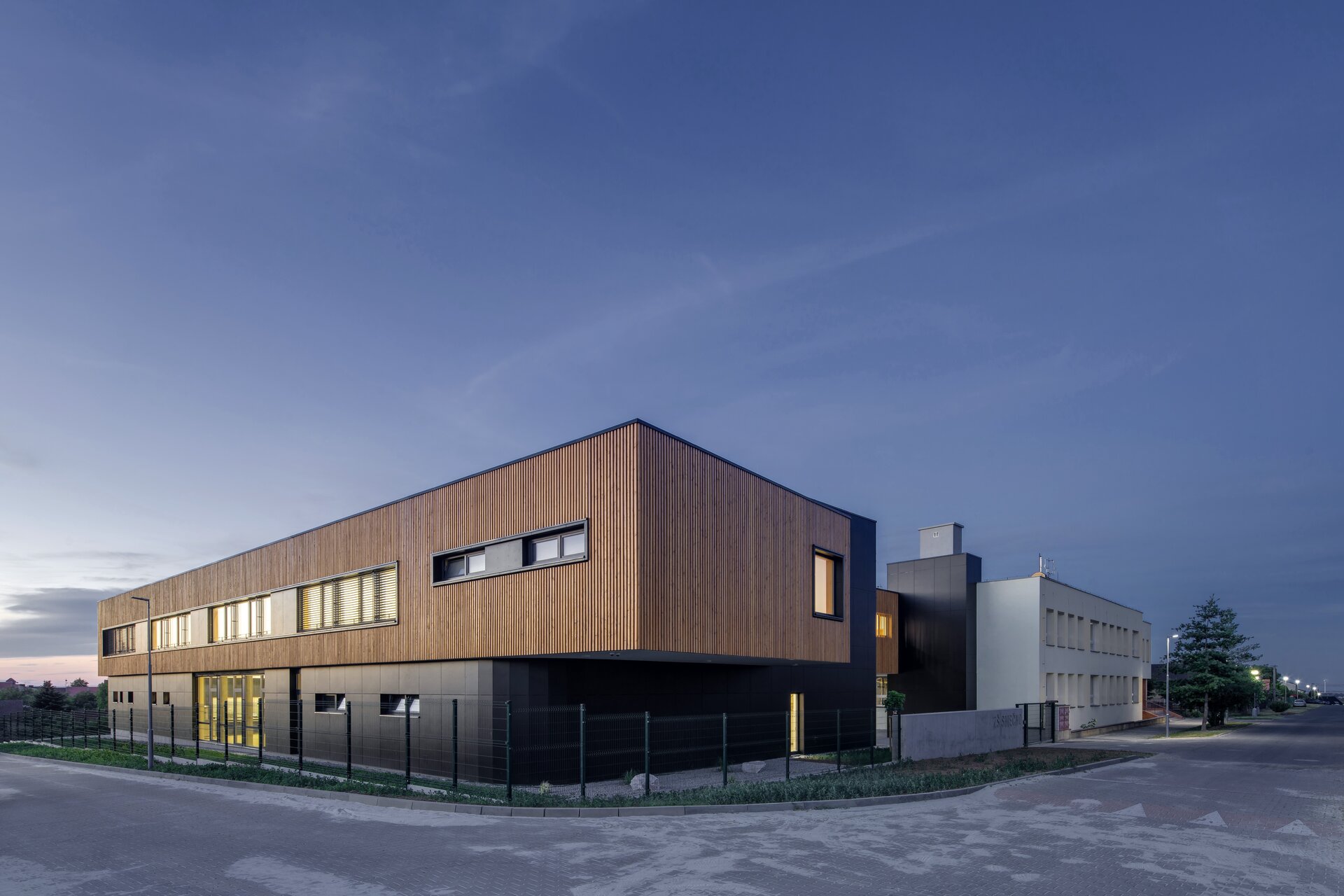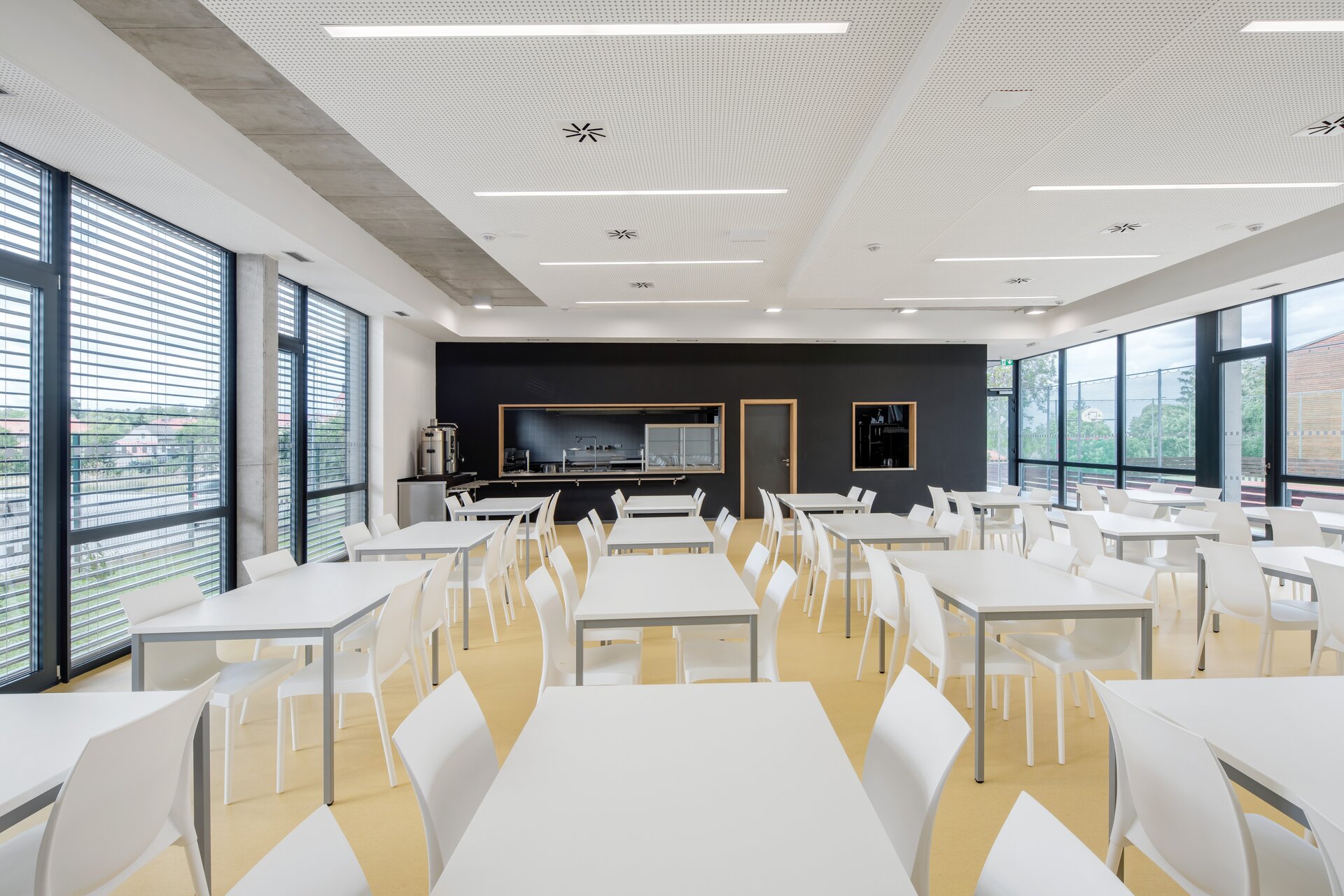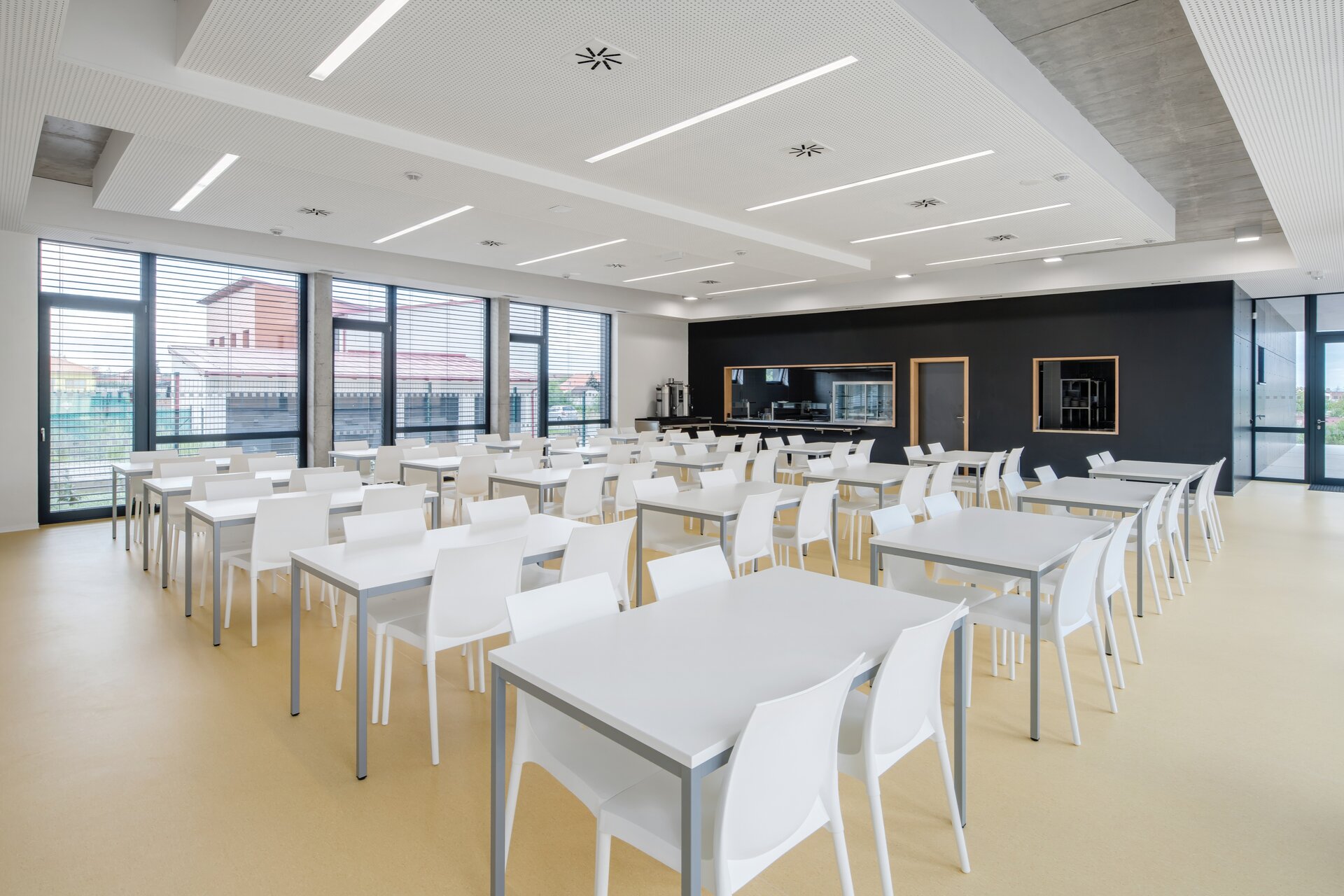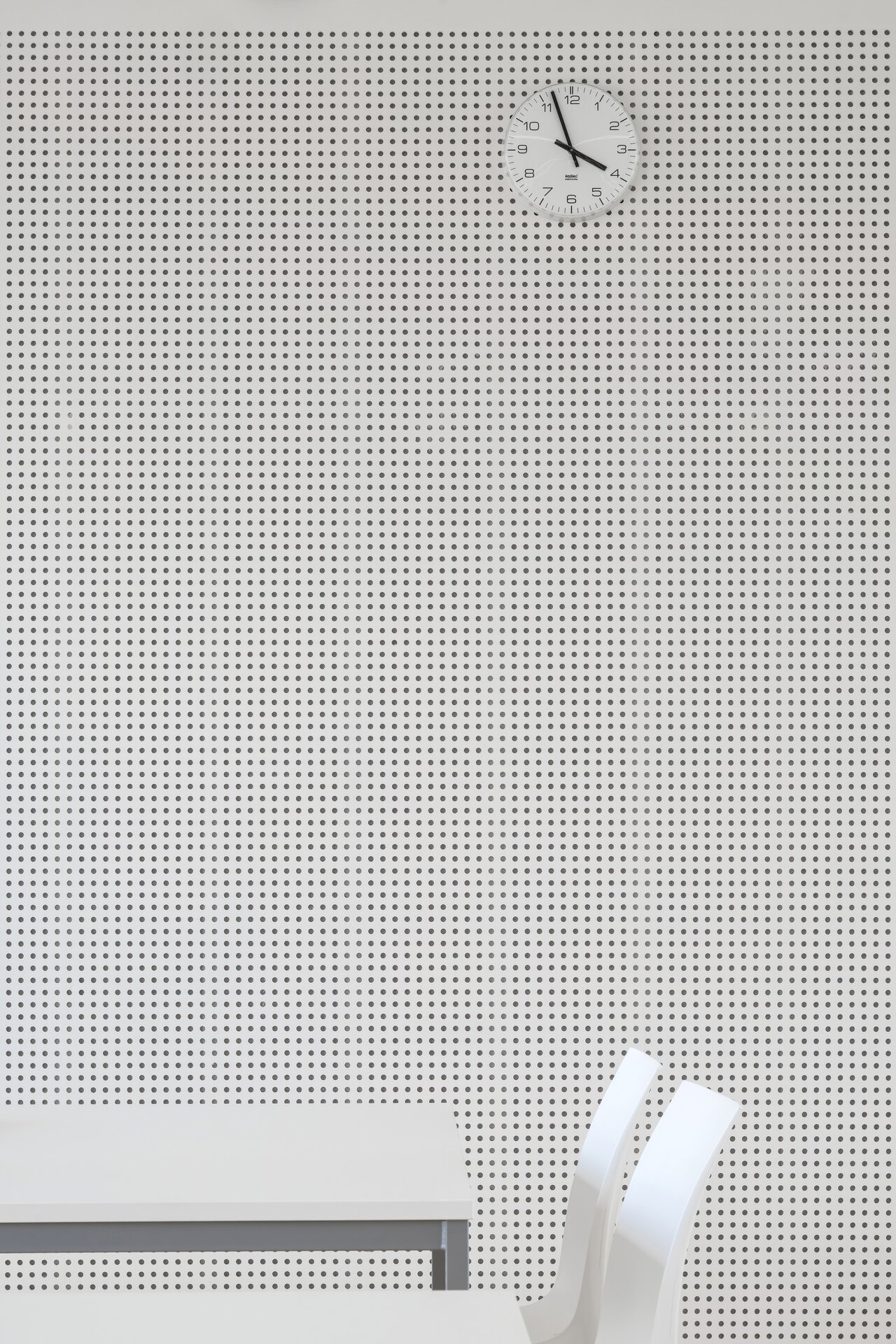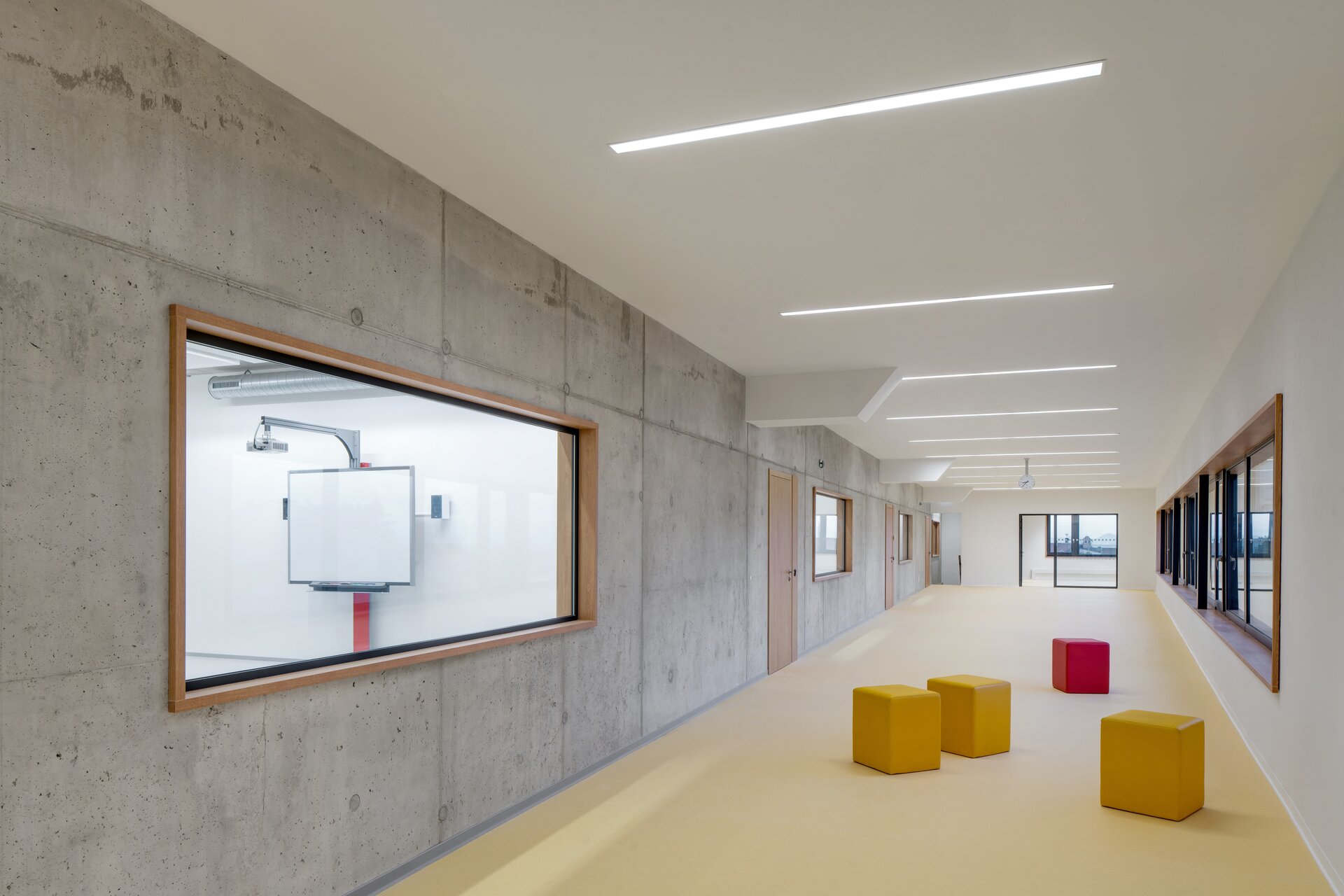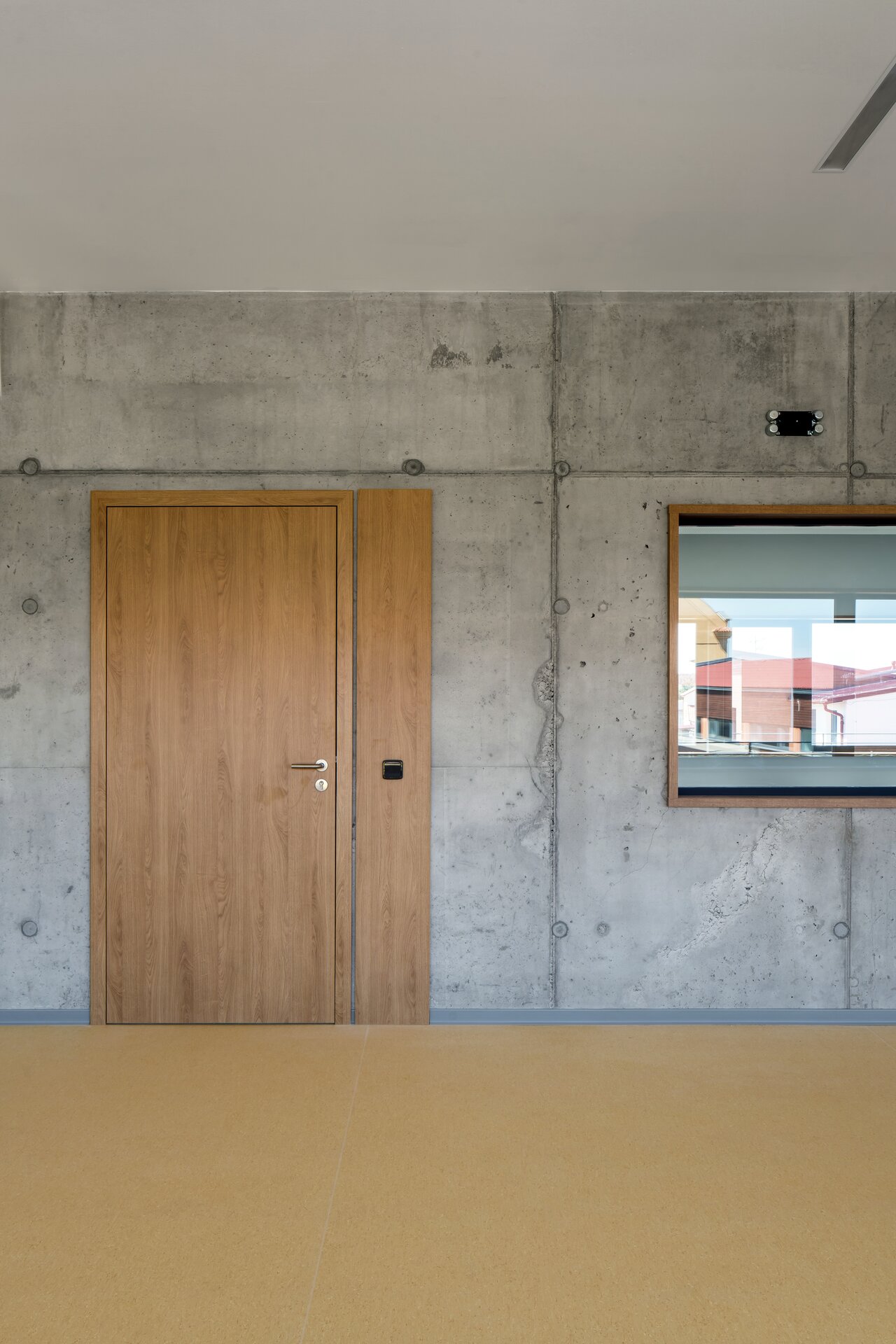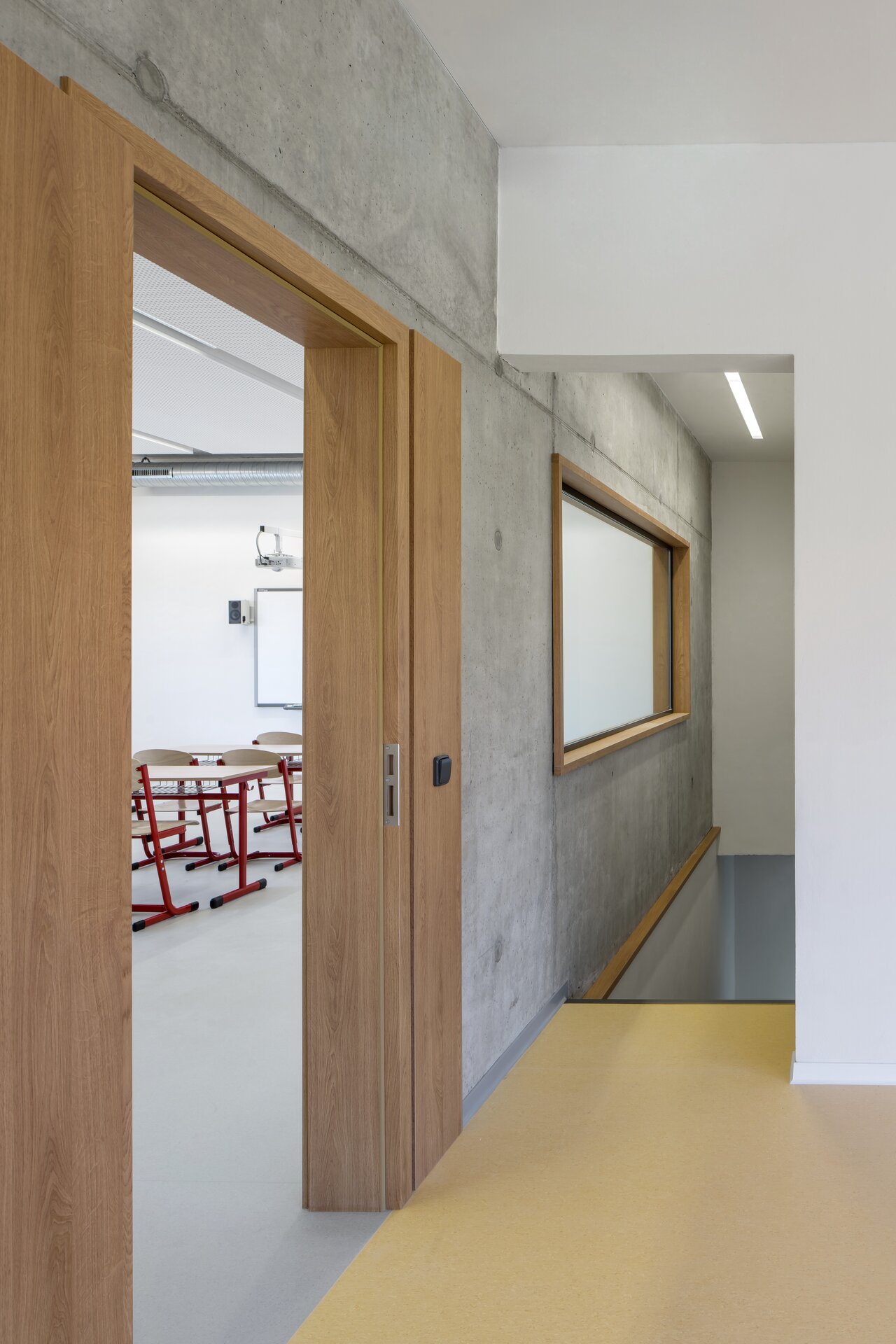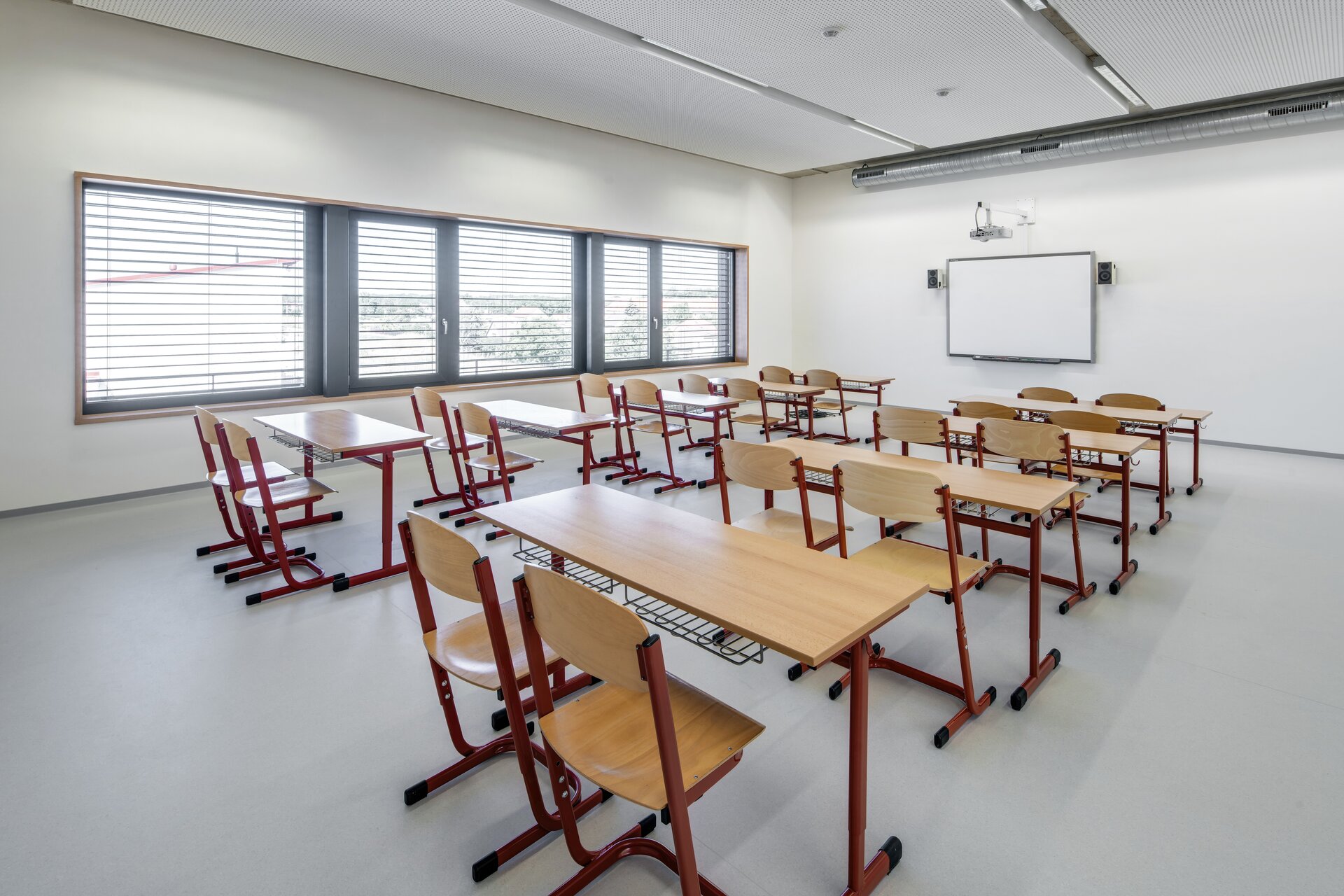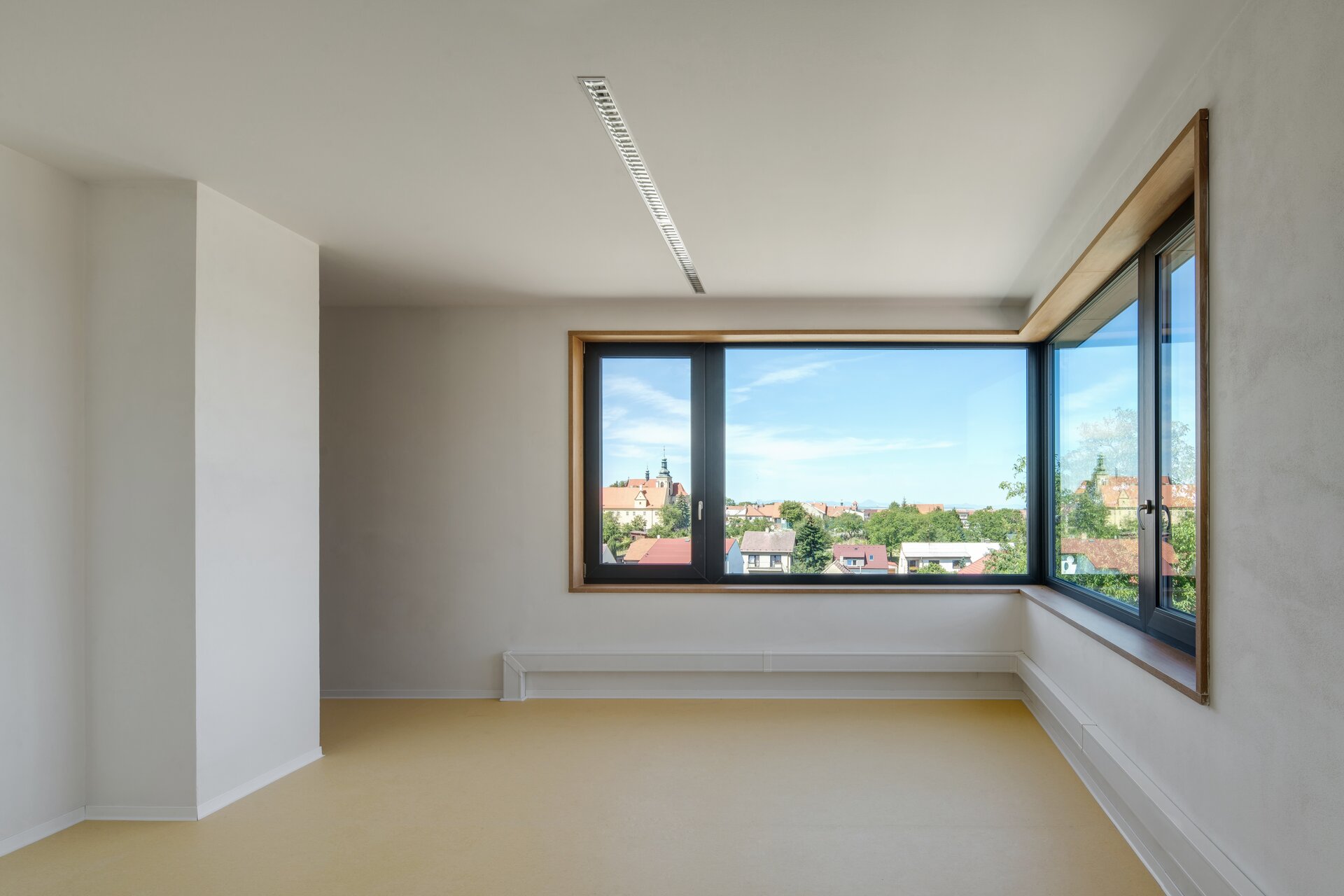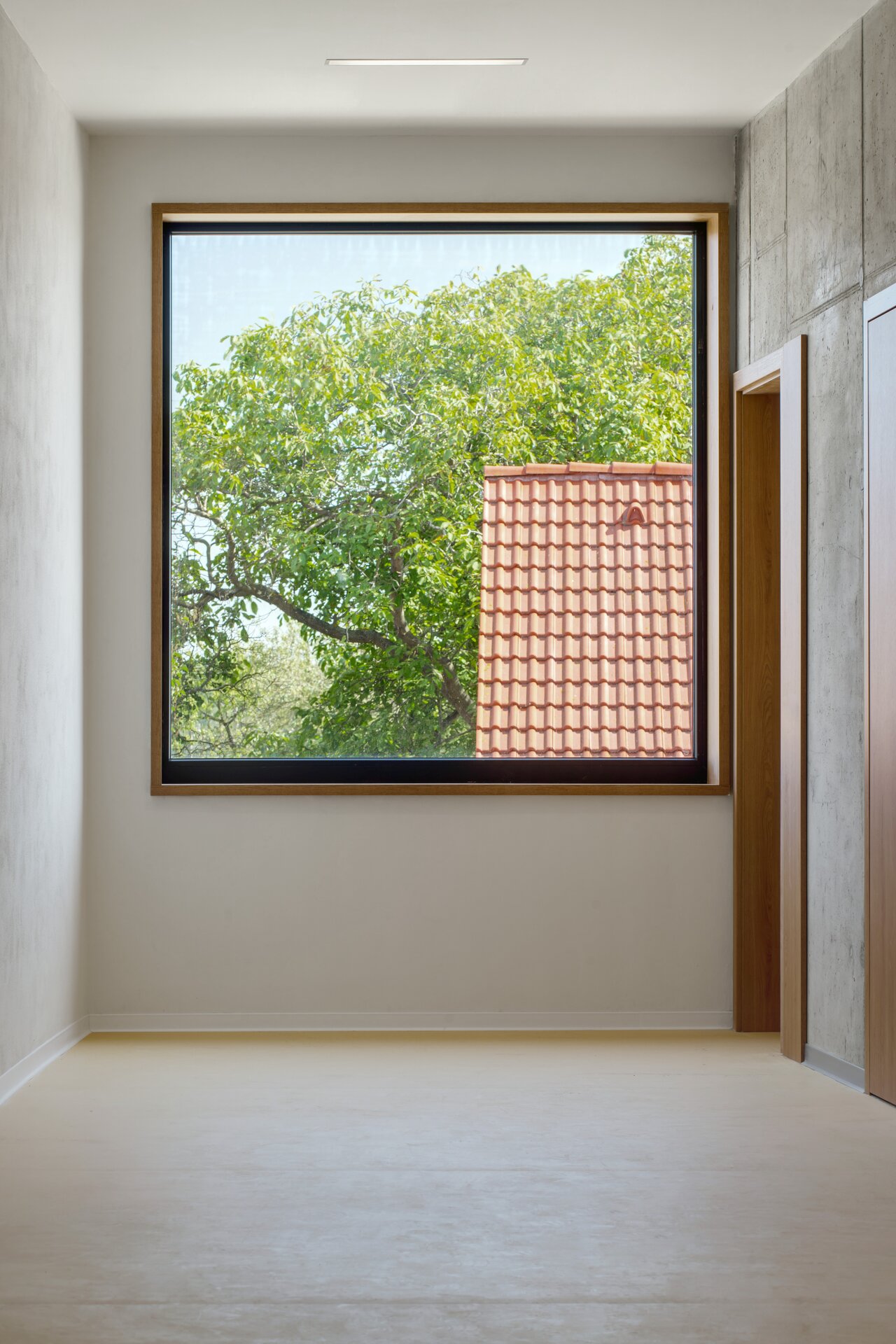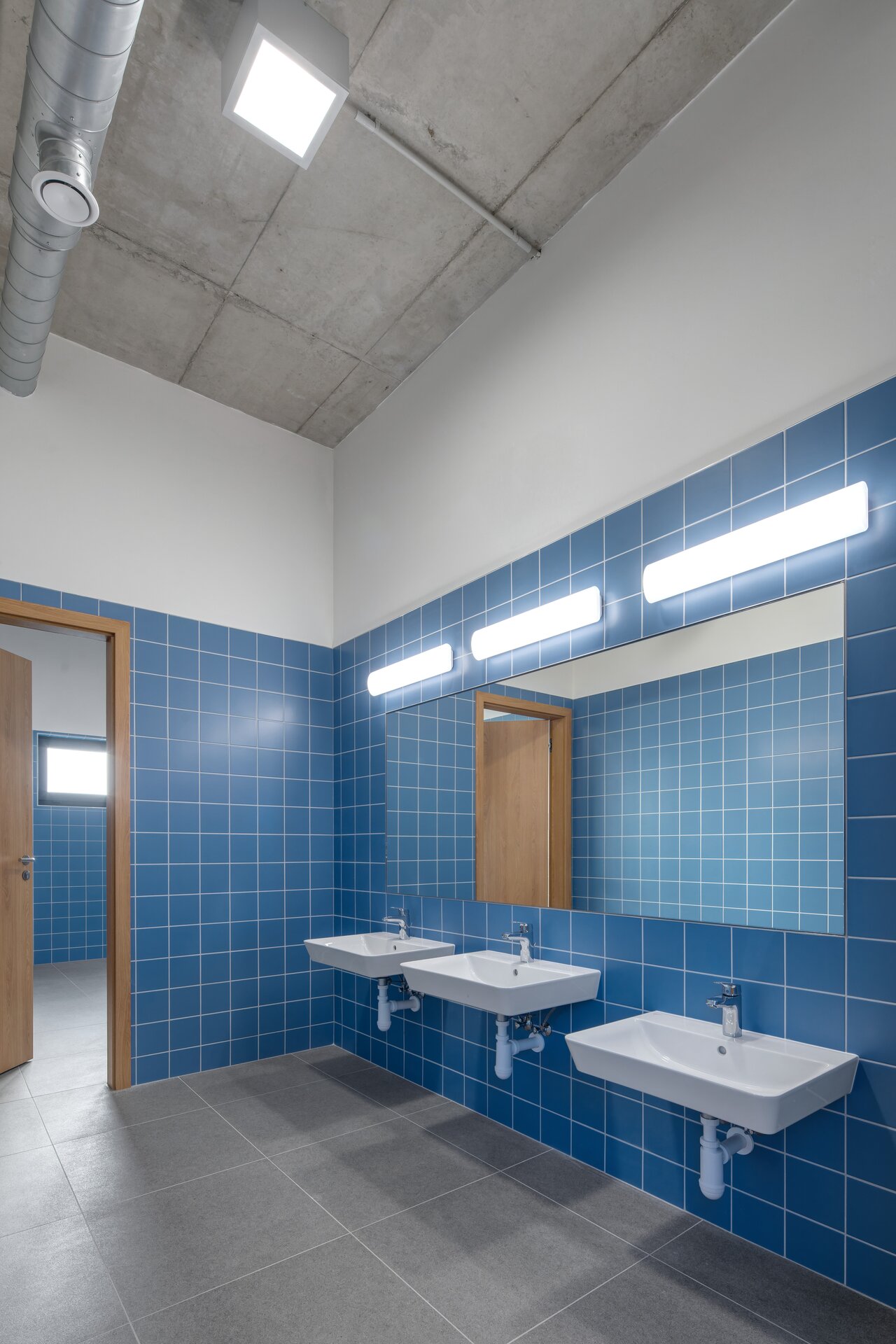 | | |
| --- | --- |
| Author | LCArch s.r.o. |
| Studio | |
| Location | Školská 284, 273 05 Smečno |
| Investor | Město Smečno |
| Supplier | METALL QUATRO spol. s.r.o. |
| Date of project approval | June 2020 |
| Fotograf | |
The Pavilion is located on the western edge of the campus. The pavilion encloses into a sheltered block.
The basic idea behind the design was to create a multi-functional facility with spaces not only for teaching and dining, but also for the use of the residents of Smečno. All the living spaces are prepared for use for both school activities during school hours and for leisure activities after school. On the first floor there is a proposed hall, used for movement of pupils, but also for their relaxation during breaks and also for independent work with individuals during classes. The canteen is used for serving of meals but also for organizing leisure events for the schoolchildren and Smečno citizens.
The building consists of two horizontal masses and a vertically staircase. In order to soften the mass, a significant overlap of the upper wooden floor above the ground floor with black panels and glazed surfaces was used. This gives the pavilion the impression of a low floating mass.
The curvilinear shape of the hall changes the perspective of the space, deliberately shortening the space as you approach and lengthening it as you look towards the entrance. This creates the impression of a telescopic view overlooking a composition of existing buildings and greenery.
The multifunctional concept of the building also incorporates HVAC elements, that have multiple functions, or serve for multiple spaces, e.g. underfloor heating in the warm months using a reversible heat pump to cool the building structure and thus improve the climate. Similarly central ventilation with heat recovery is also used, which alternates the operation of individual rooms according to their time use. The ventilation switches to the residence hall during teaching hours and prepares the air for breaks, then ventilates the classrooms between lessons. Another element that significantly affects the quality of utility is the automatic control of CO2 levels in classrooms to improve pupils attention.
Green building
Environmental certification
| | |
| --- | --- |
| Type and level of certificate | - |
Water management
| | |
| --- | --- |
| Is rainwater used for irrigation? | |
| Is rainwater used for other purposes, e.g. toilet flushing ? | |
| Does the building have a green roof / facade ? | |
| Is reclaimed waste water used, e.g. from showers and sinks ? | |
The quality of the indoor environment
| | |
| --- | --- |
| Is clean air supply automated ? | |
| Is comfortable temperature during summer and winter automated? | |
| Is natural lighting guaranteed in all living areas? | |
| Is artificial lighting automated? | |
| Is acoustic comfort, specifically reverberation time, guaranteed? | |
| Does the layout solution include zoning and ergonomics elements? | |
Principles of circular economics
| | |
| --- | --- |
| Does the project use recycled materials? | |
| Does the project use recyclable materials? | |
| Are materials with a documented Environmental Product Declaration (EPD) promoted in the project? | |
| Are other sustainability certifications used for materials and elements? | |
Energy efficiency
| | |
| --- | --- |
| Energy performance class of the building according to the Energy Performance Certificate of the building | B |
| Is efficient energy management (measurement and regular analysis of consumption data) considered? | |
| Are renewable sources of energy used, e.g. solar system, photovoltaics? | |
Interconnection with surroundings
| | |
| --- | --- |
| Does the project enable the easy use of public transport? | |
| Does the project support the use of alternative modes of transport, e.g cycling, walking etc. ? | |
| Is there access to recreational natural areas, e.g. parks, in the immediate vicinity of the building? | |