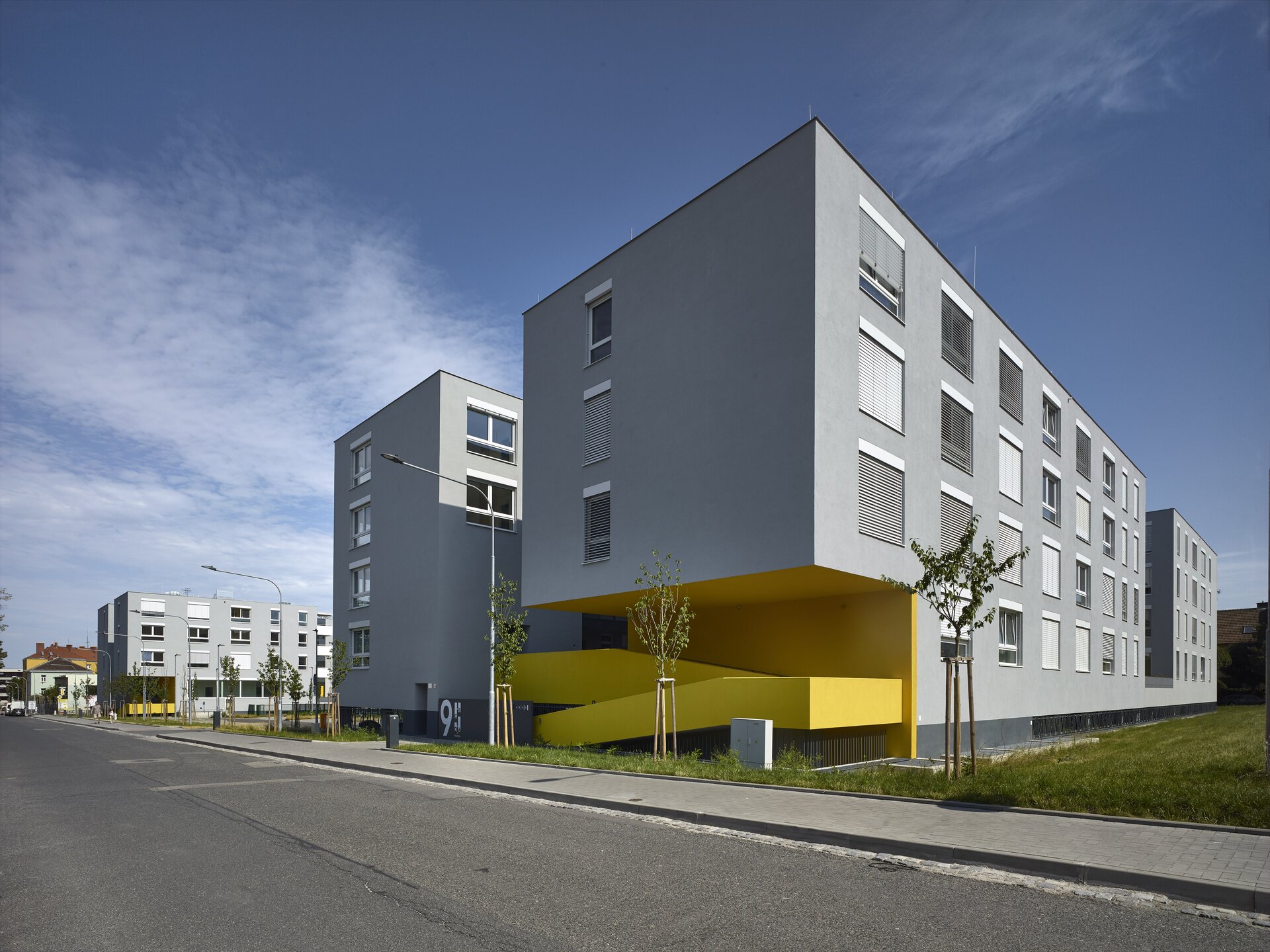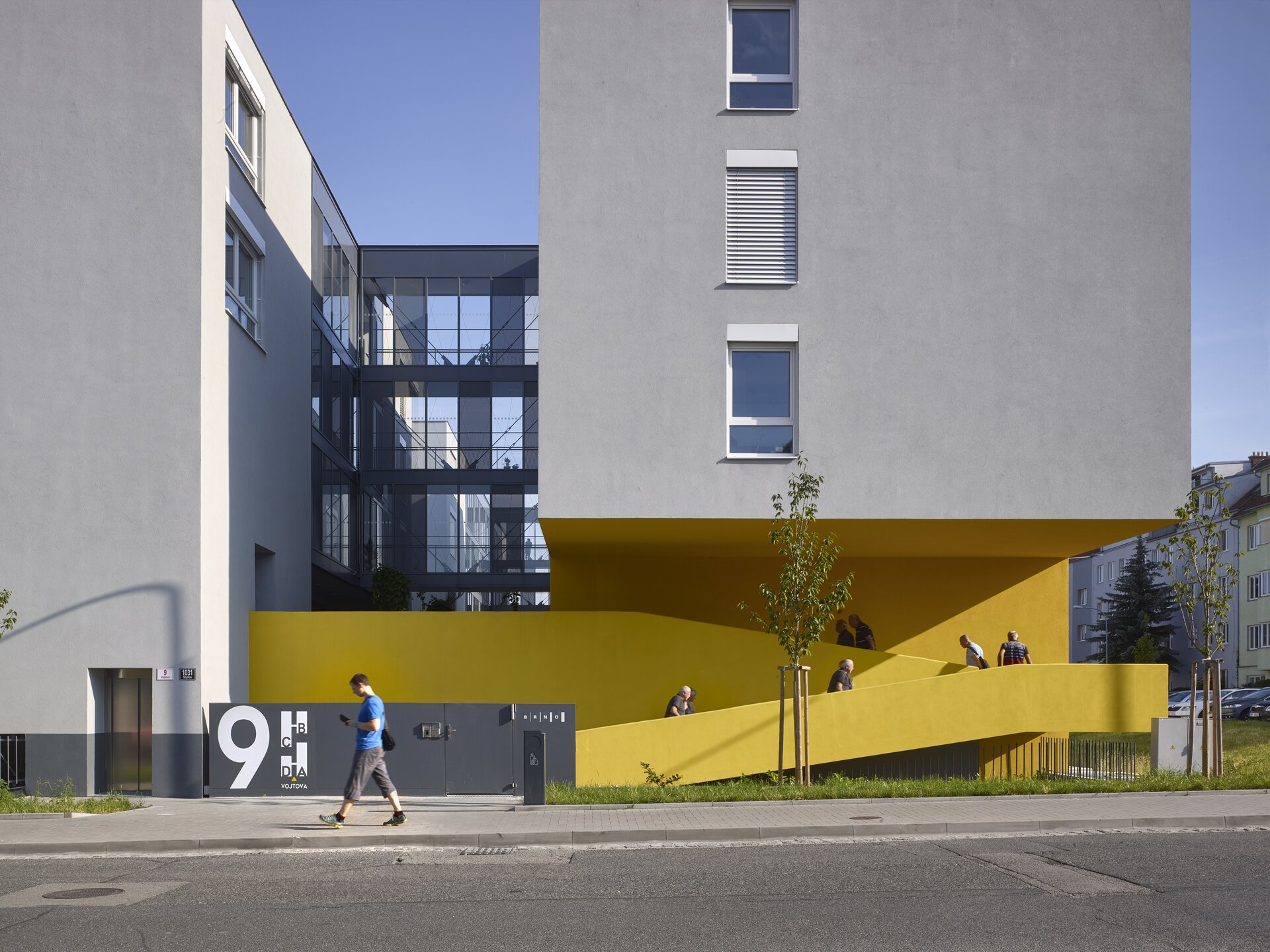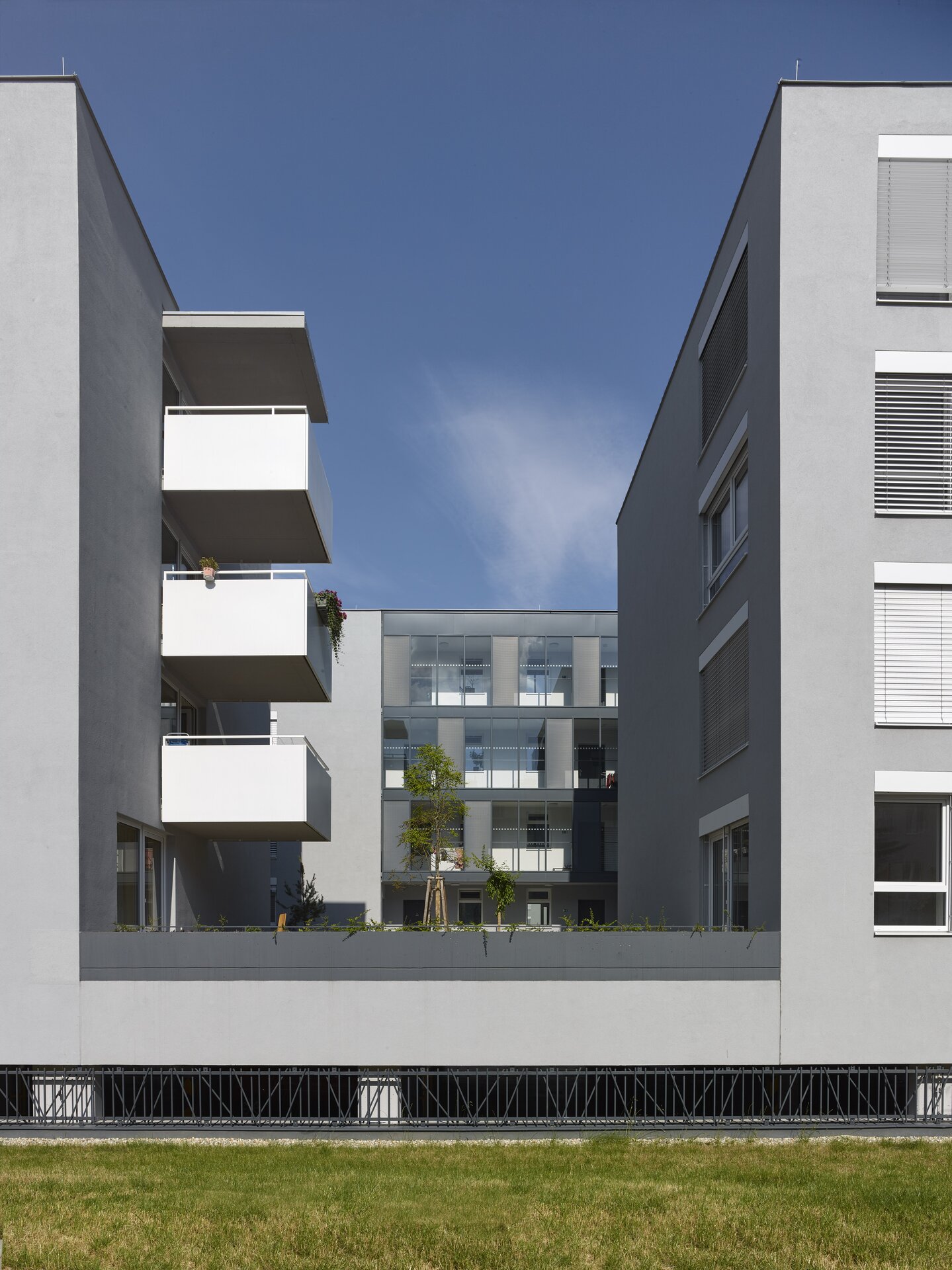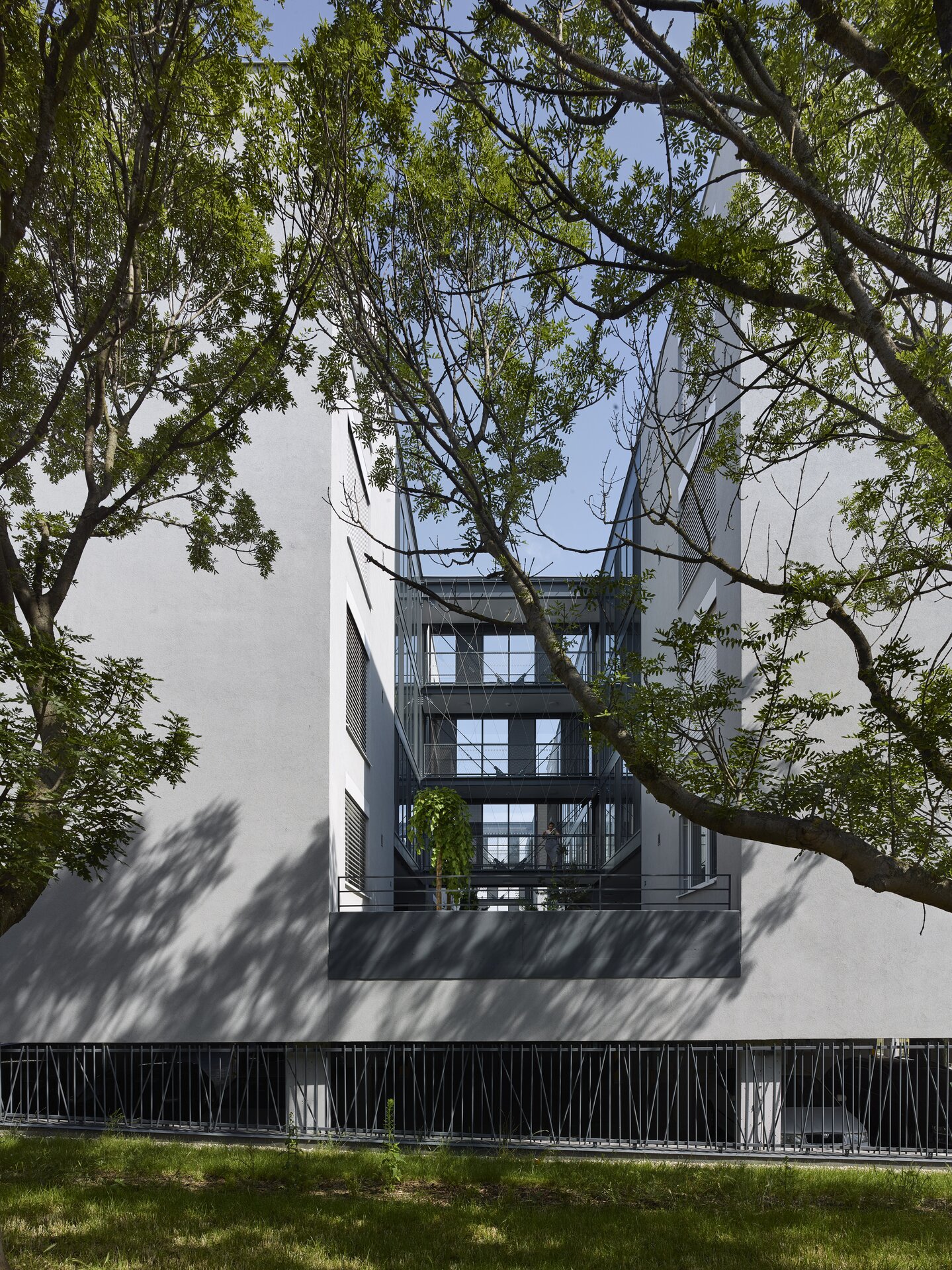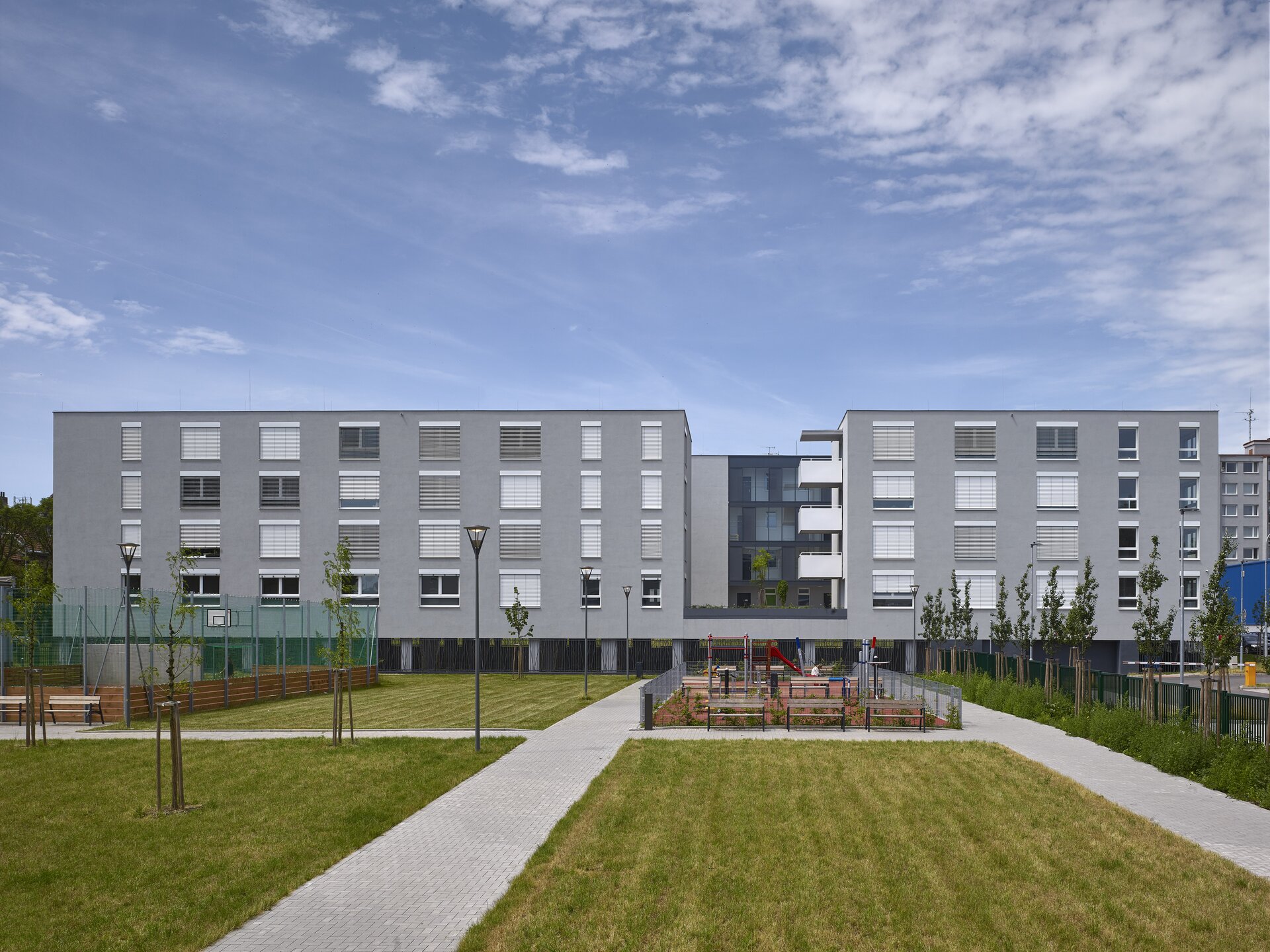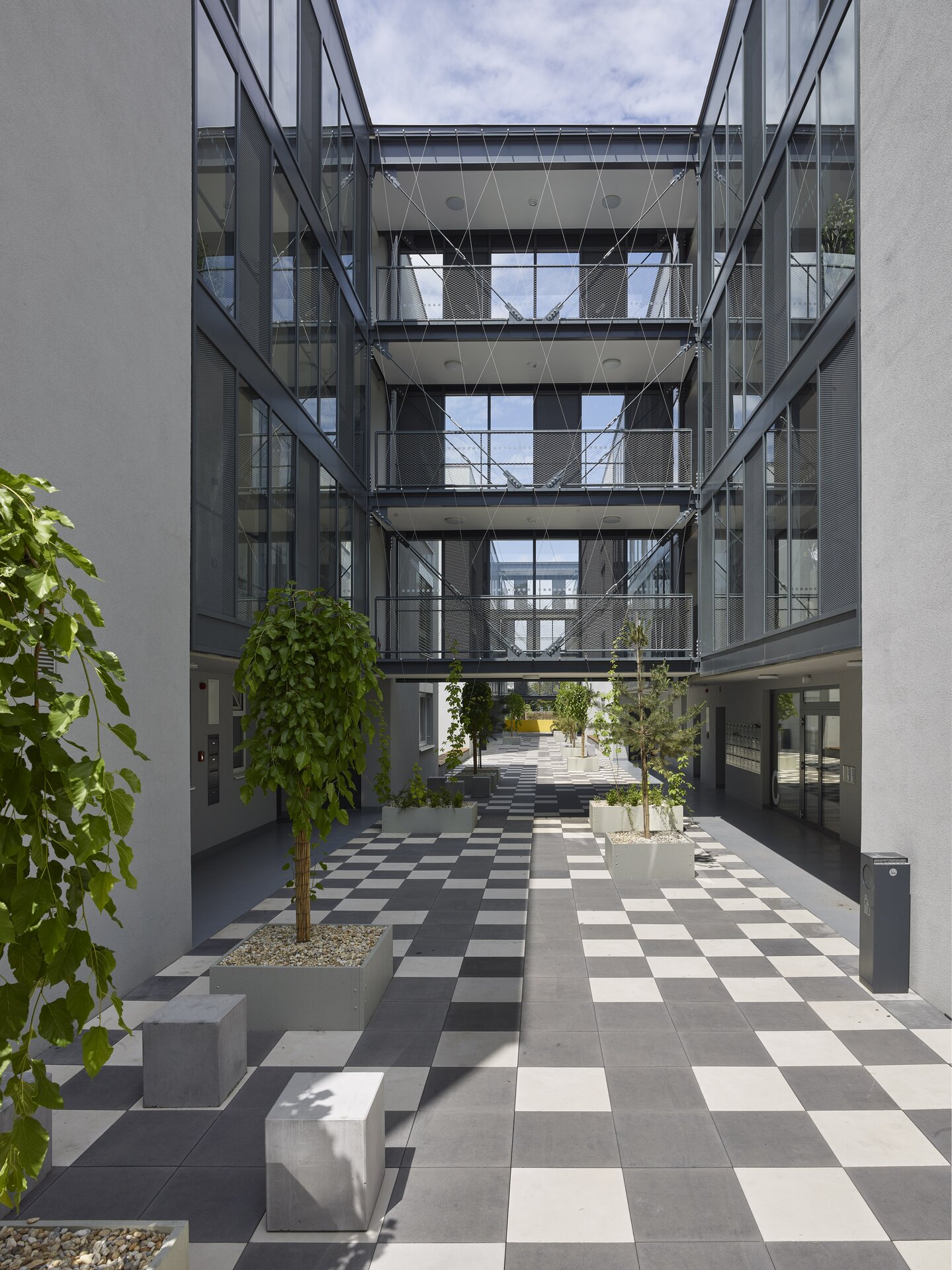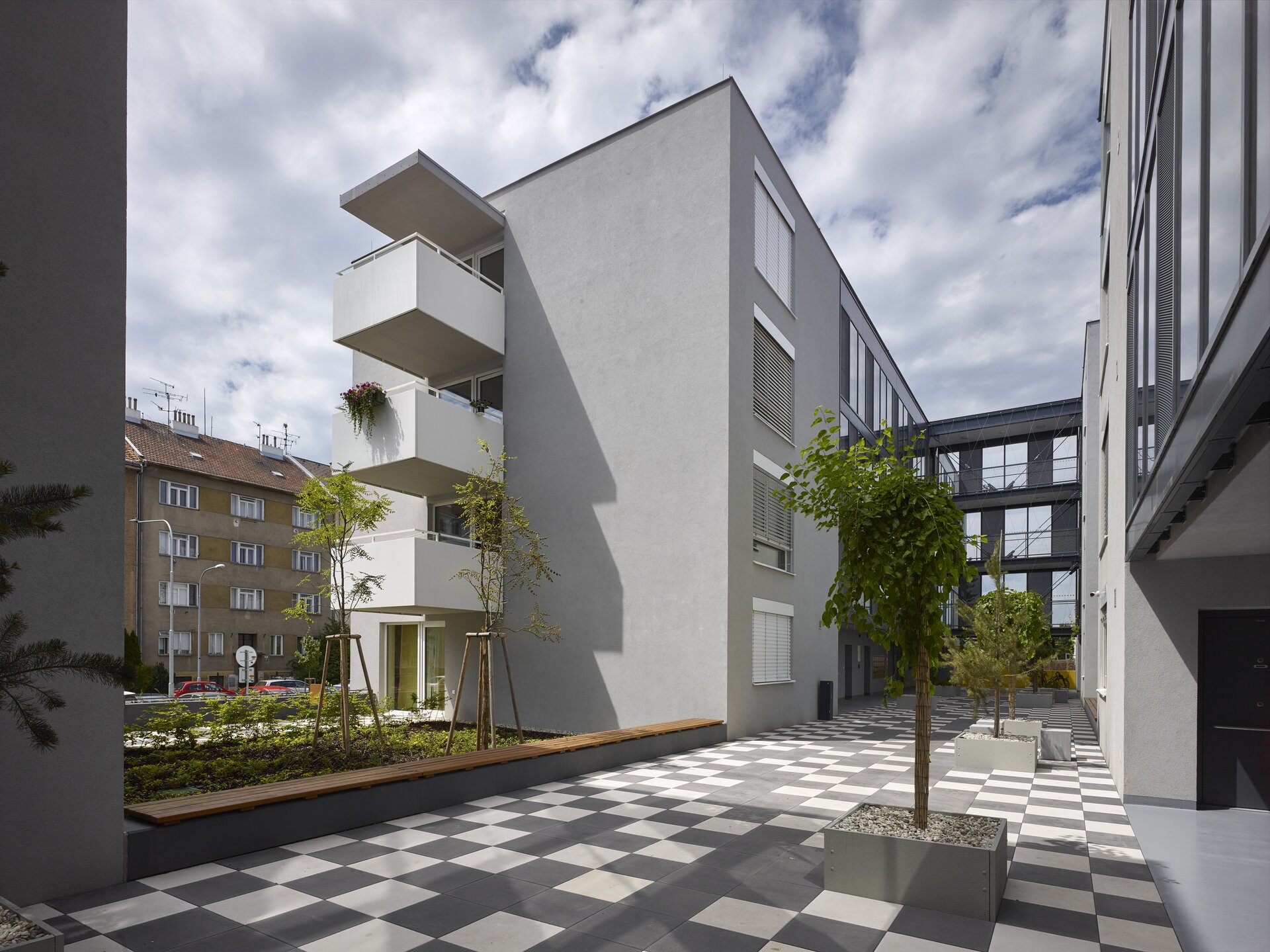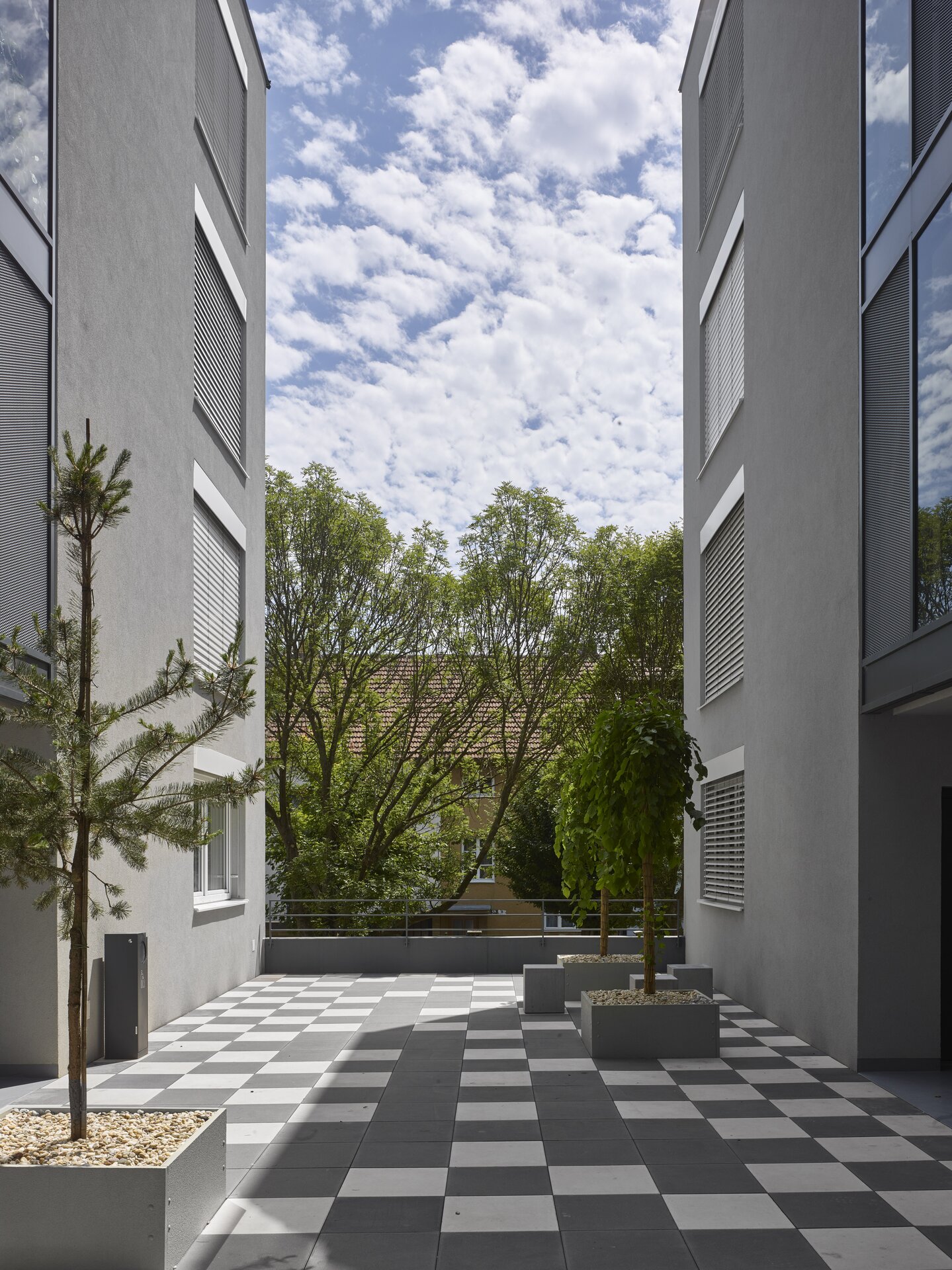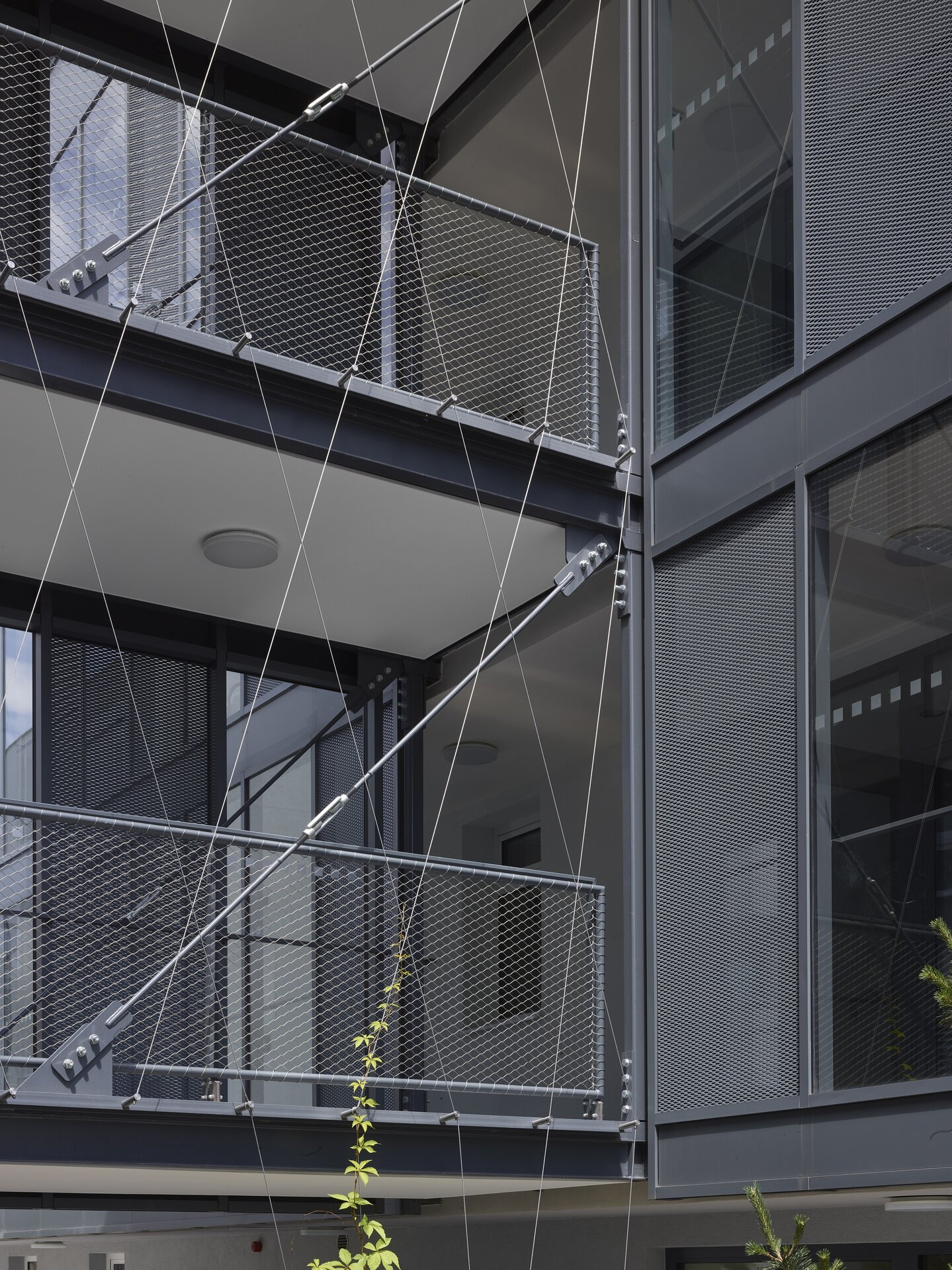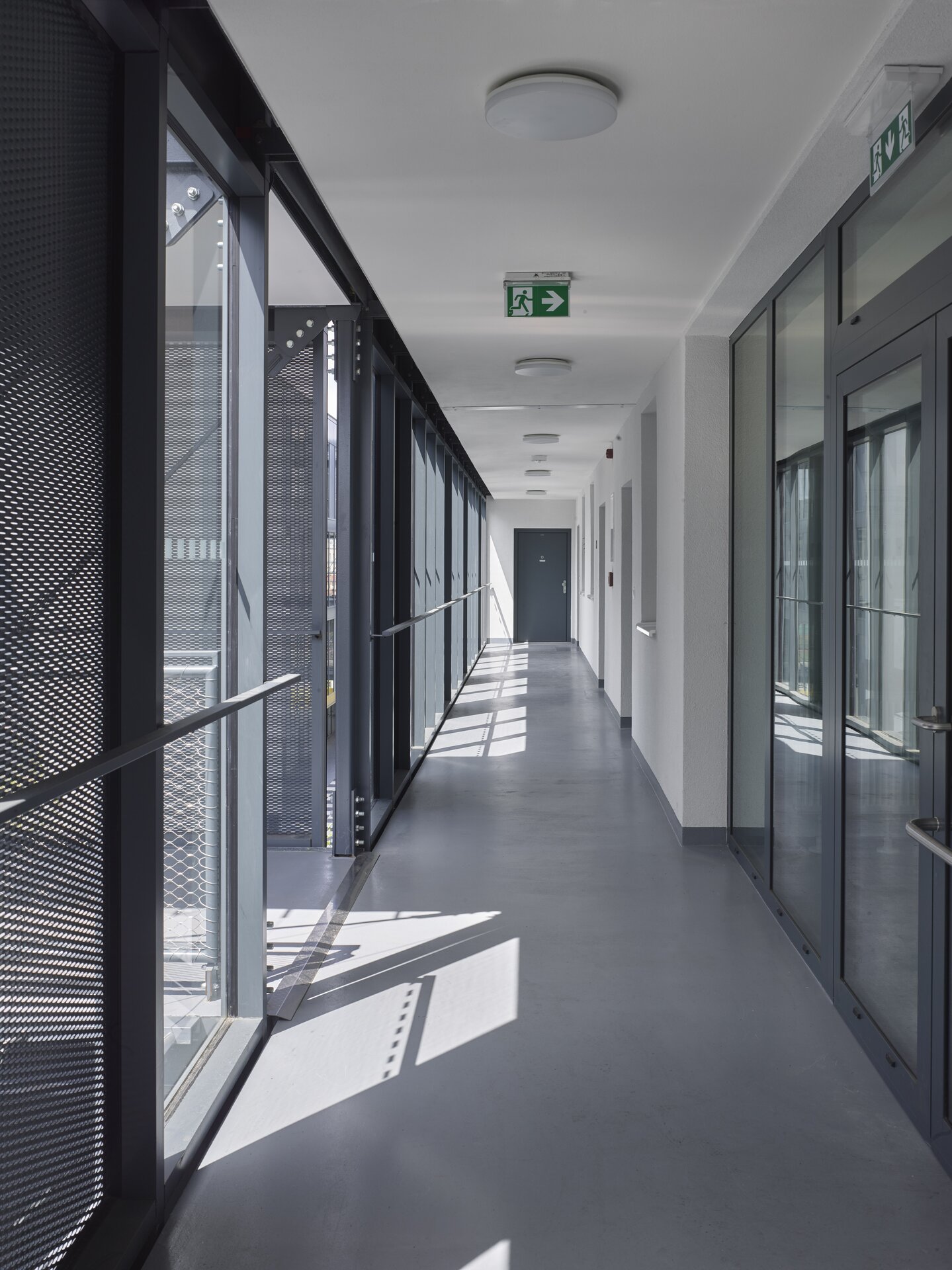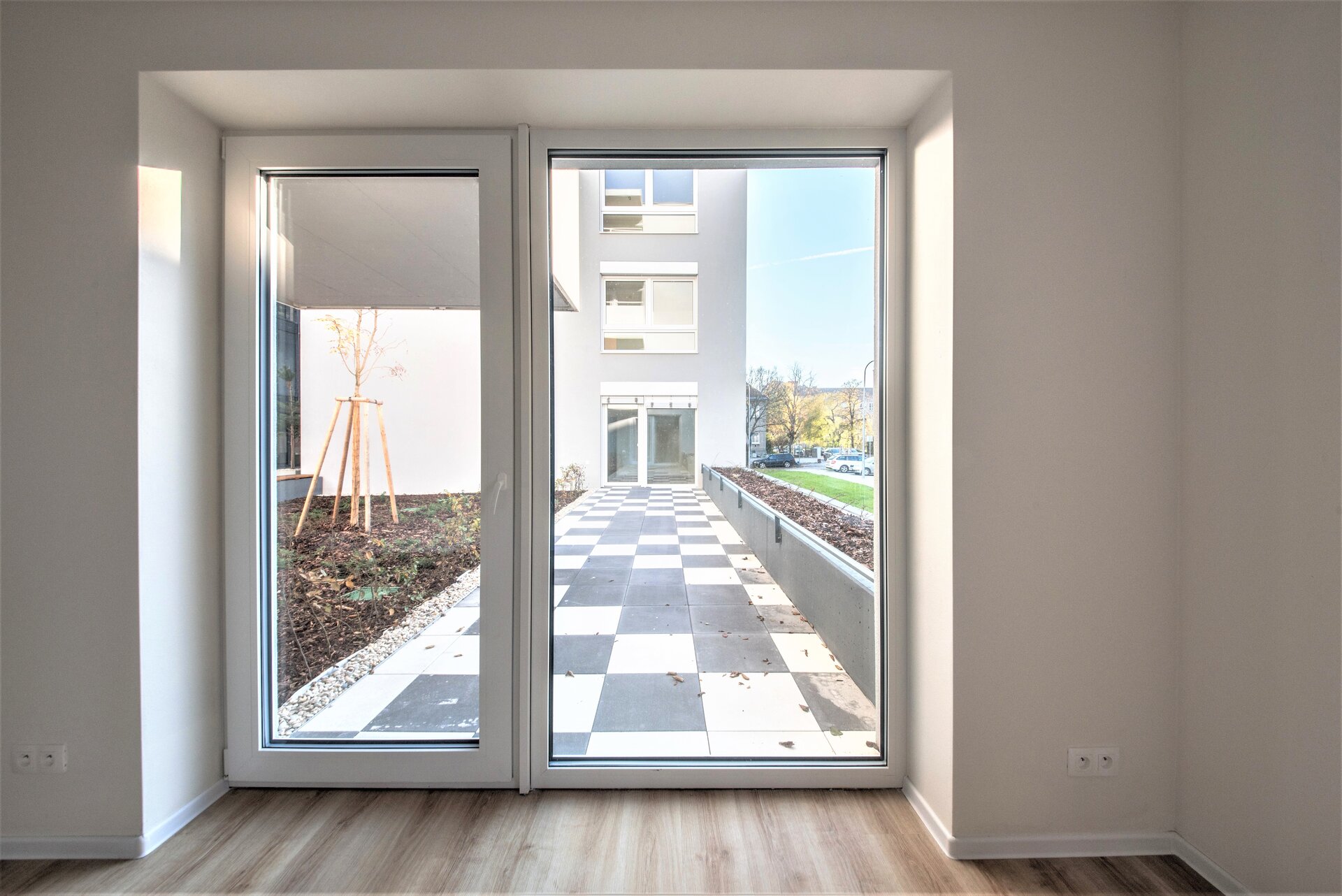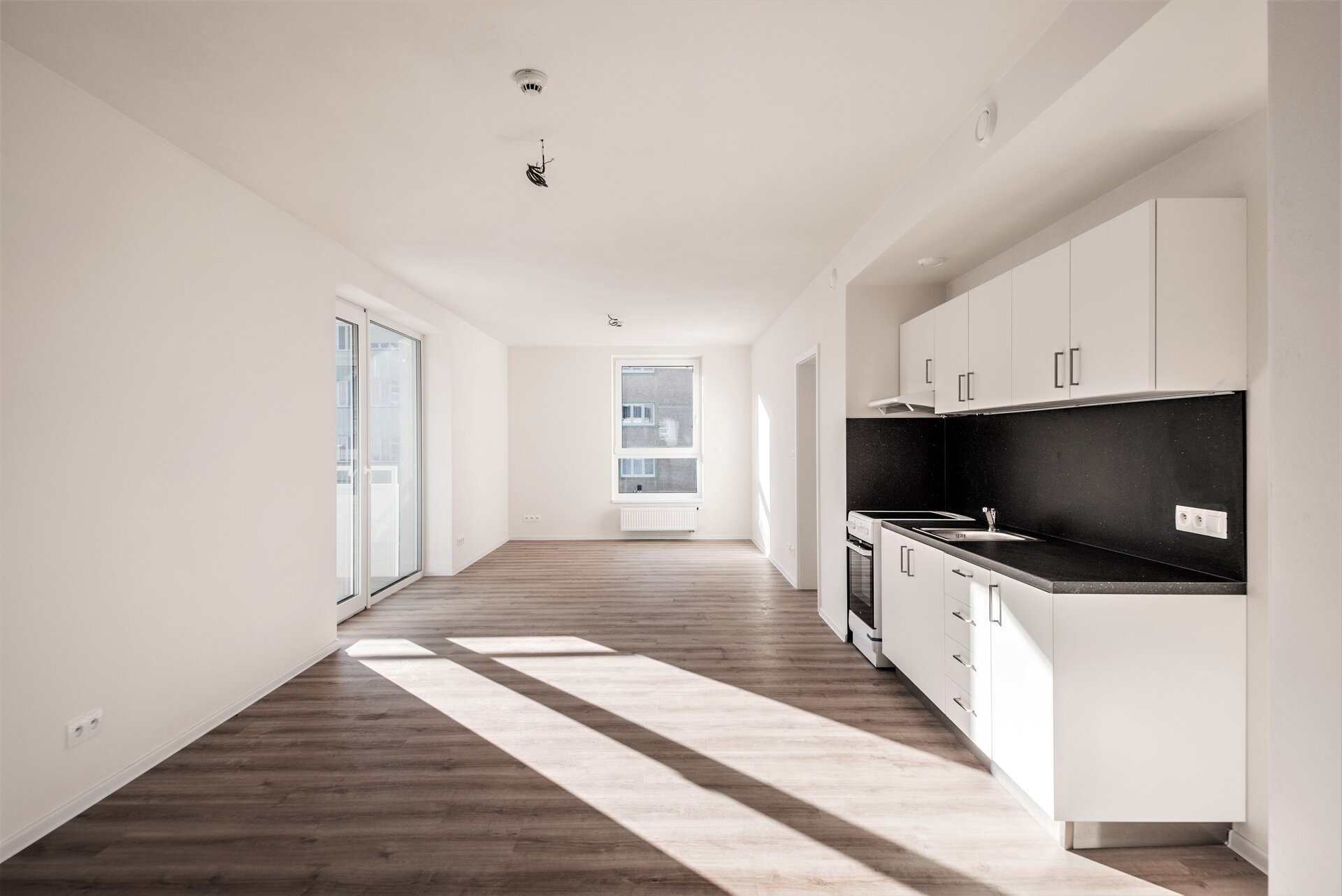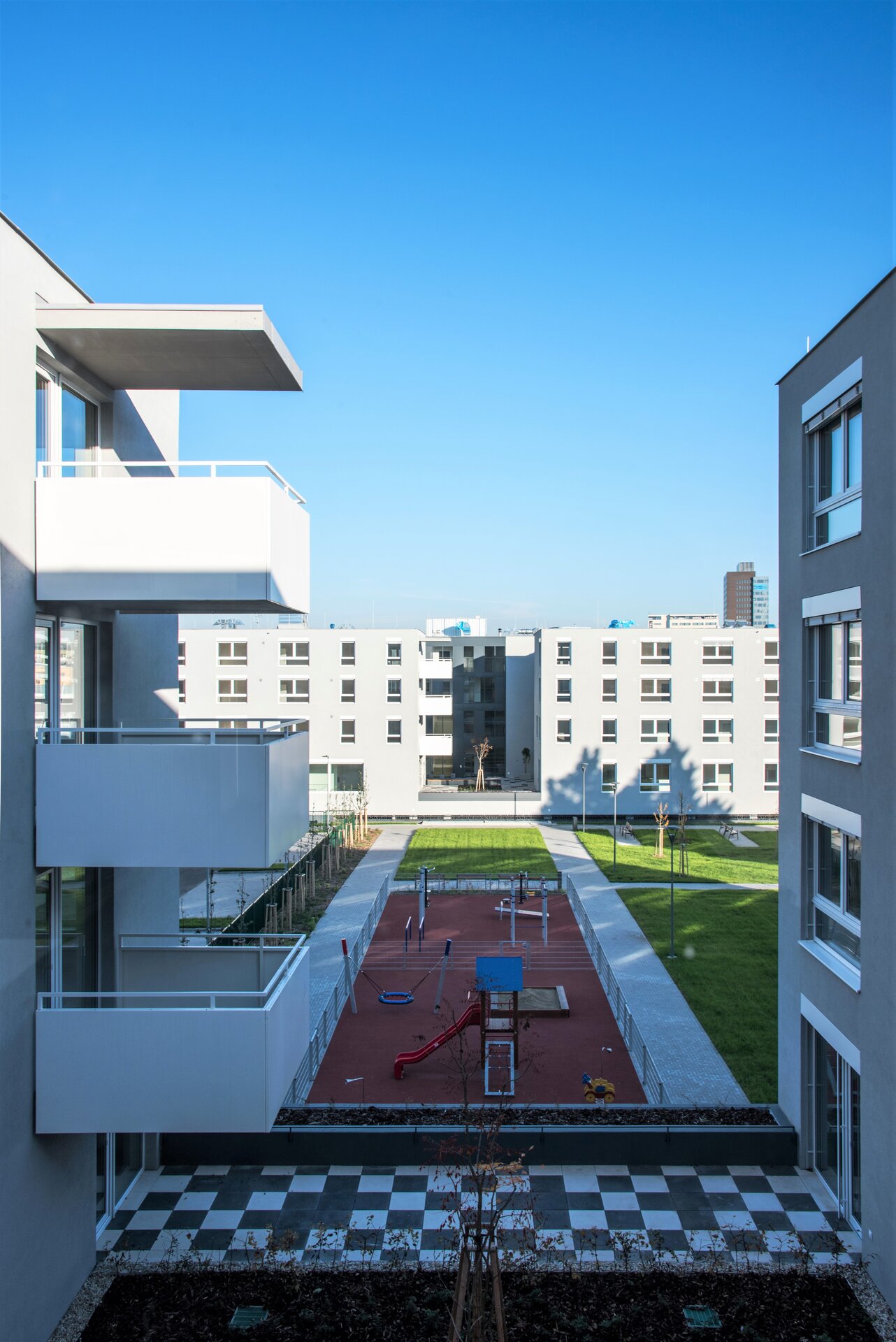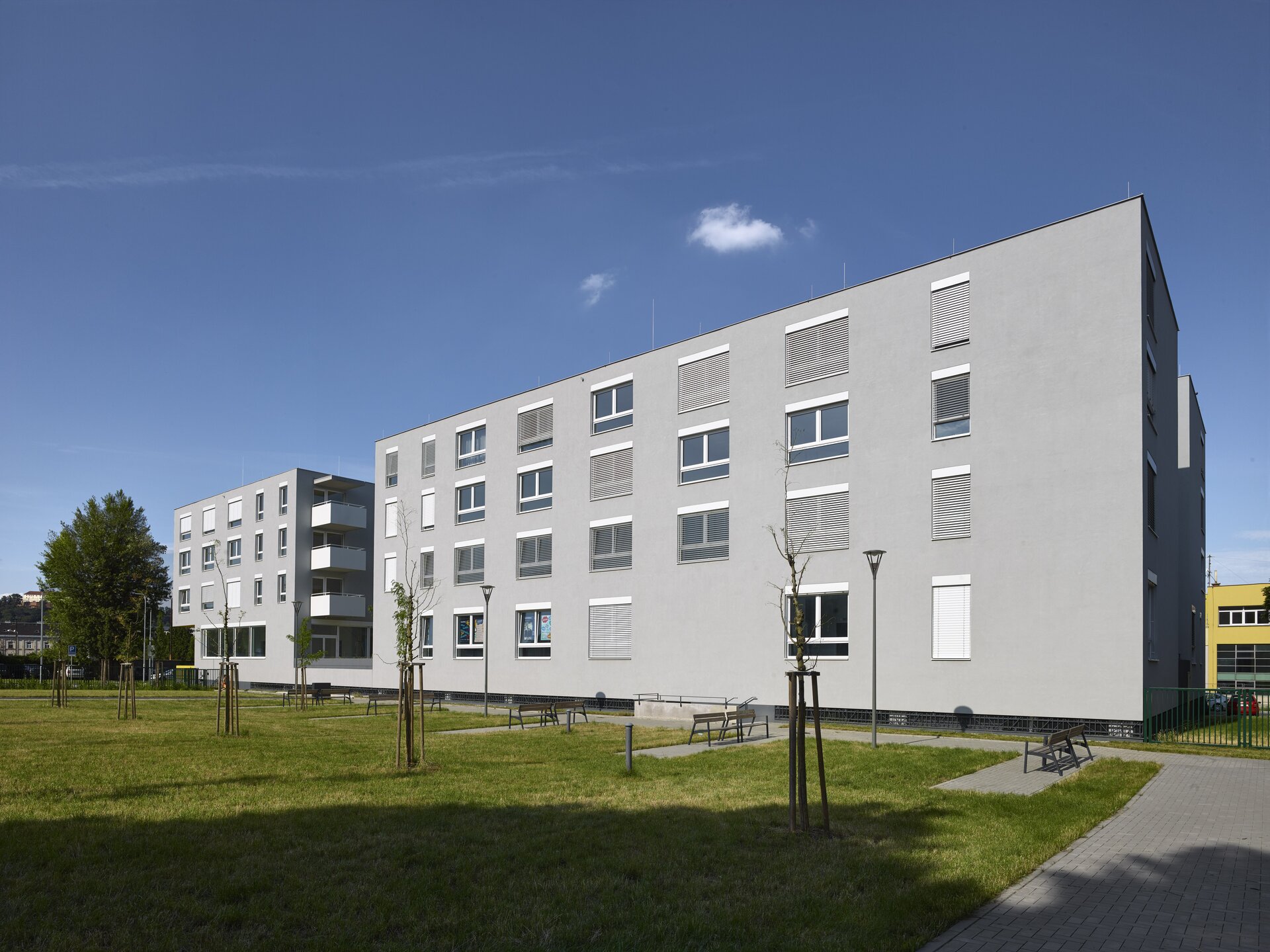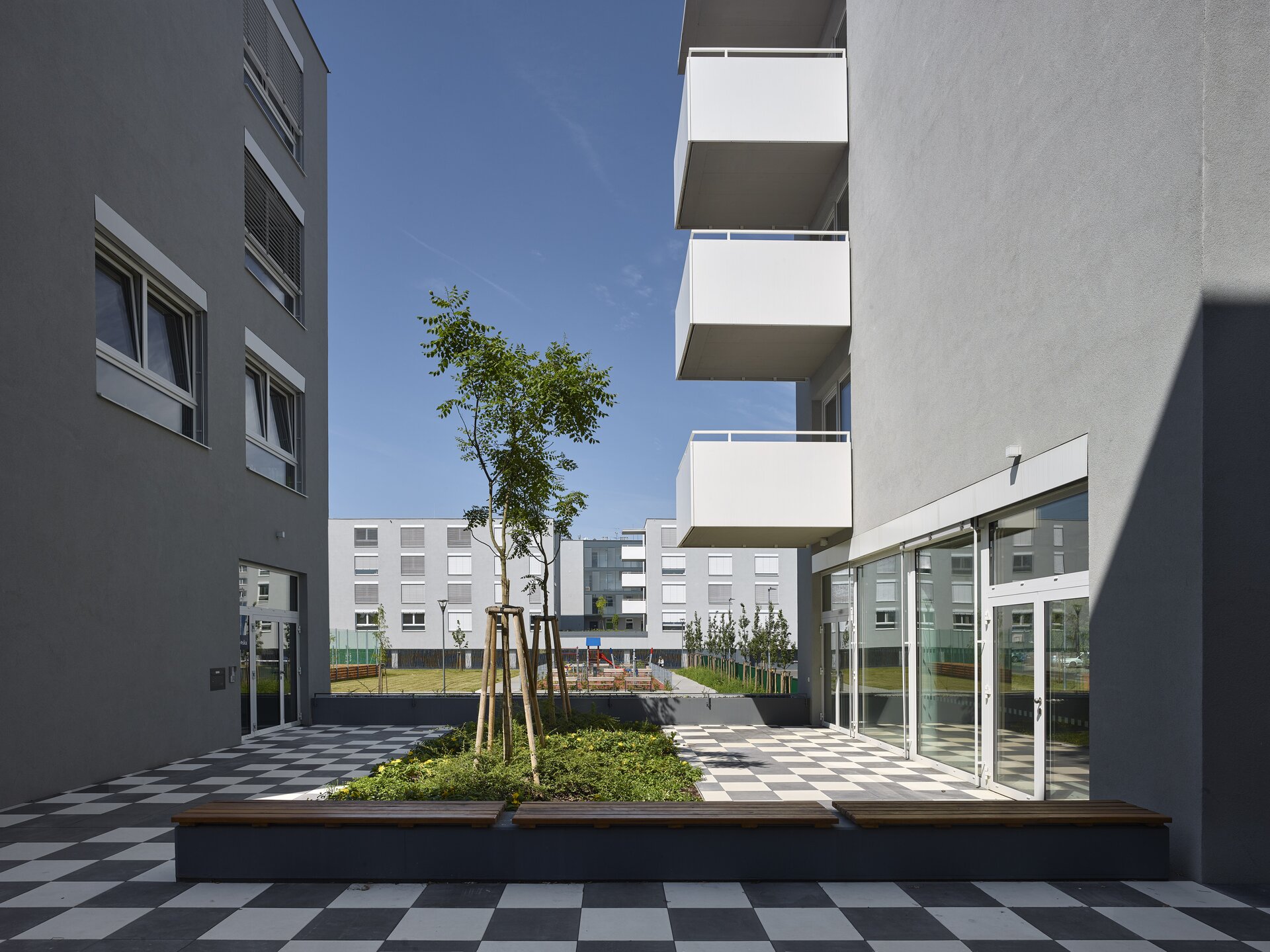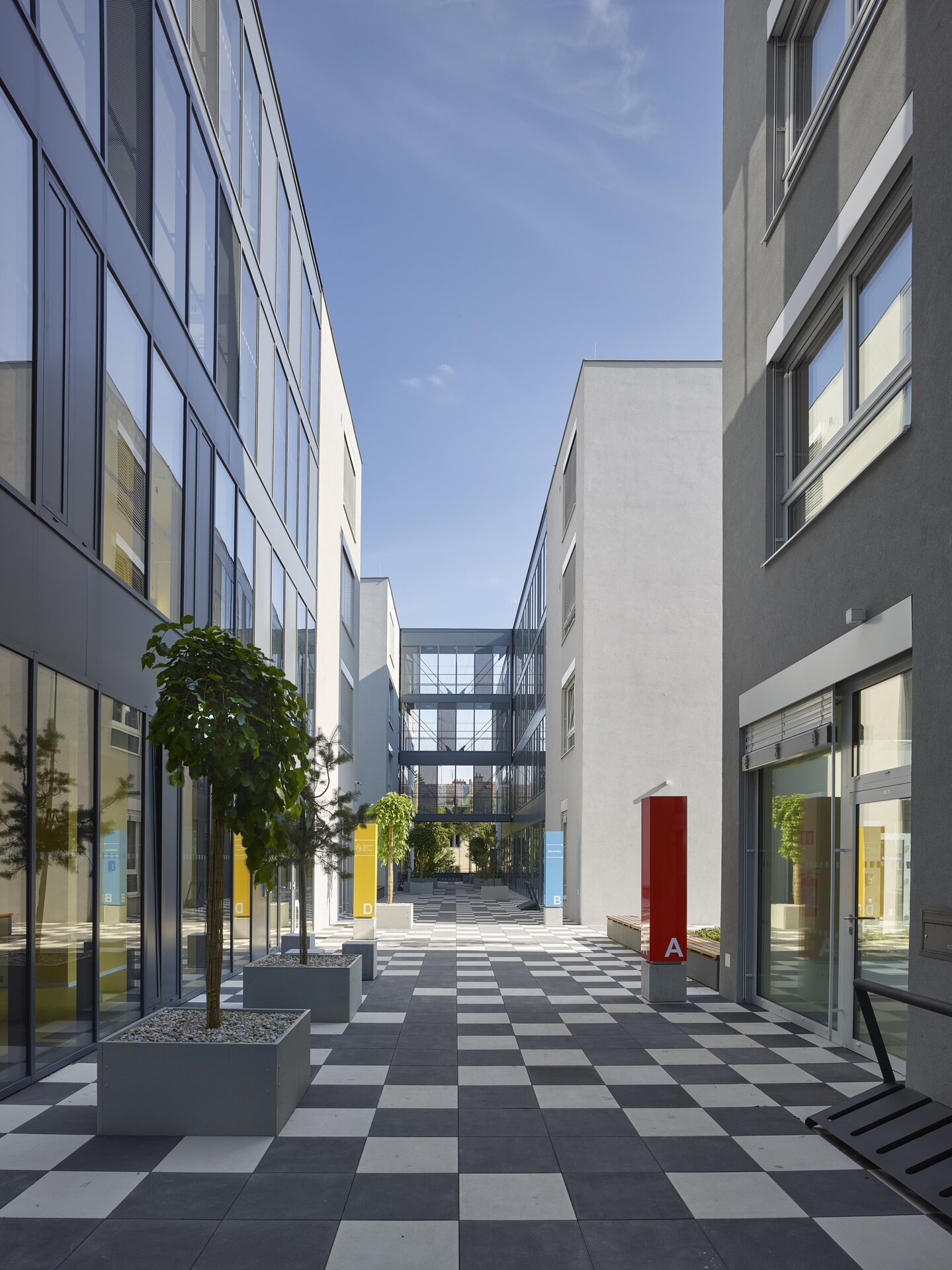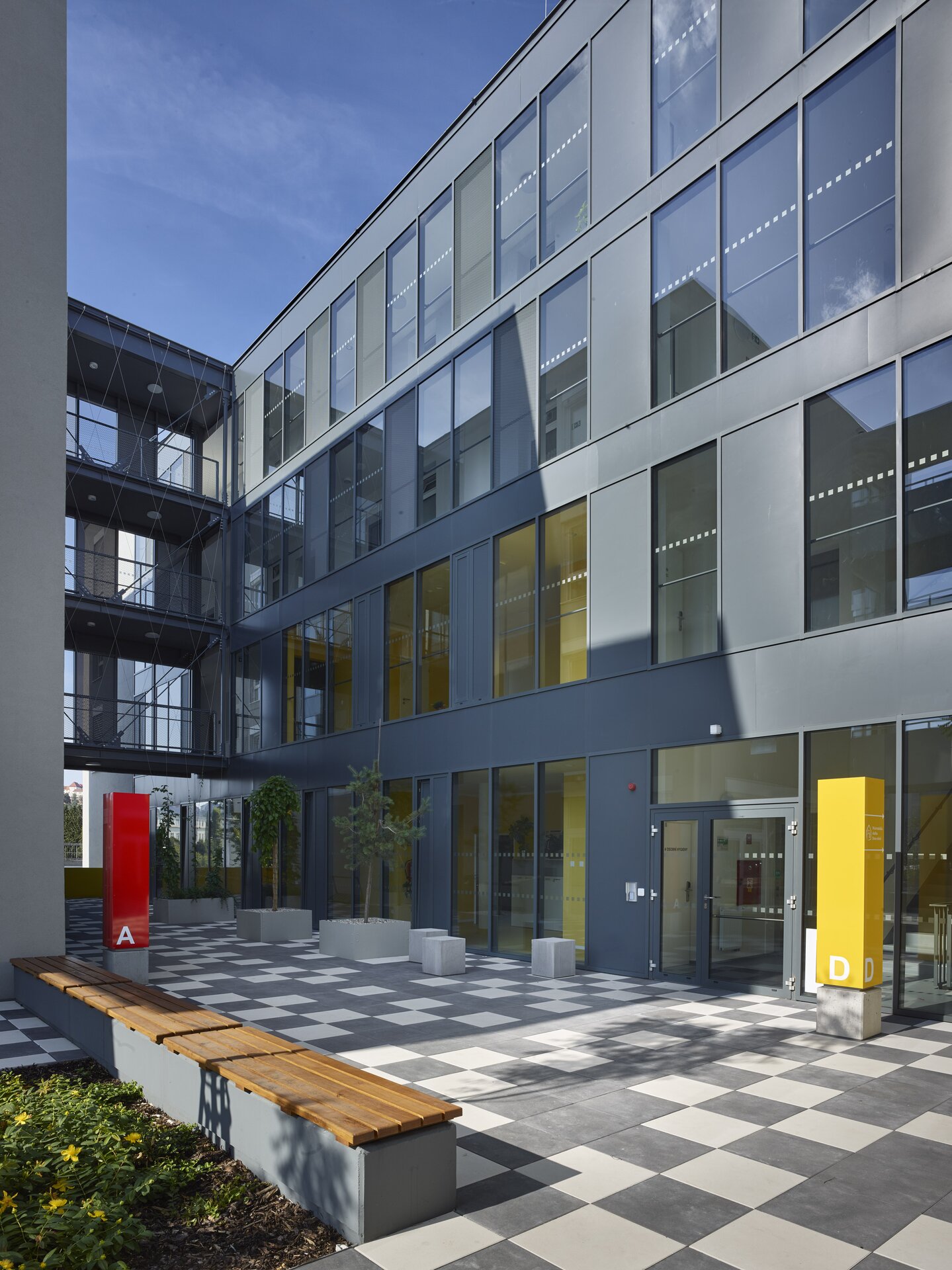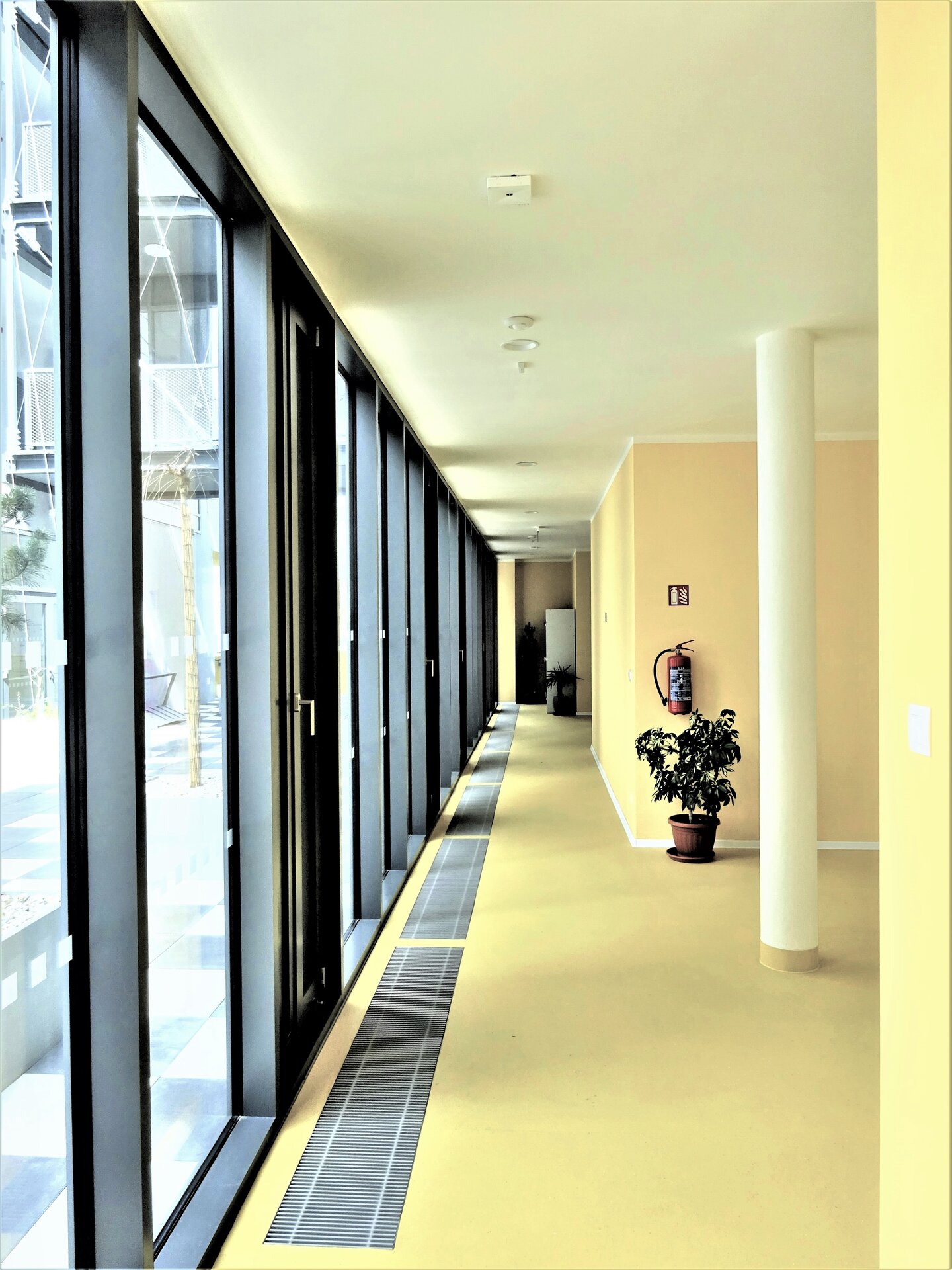 | | |
| --- | --- |
| Author | Rudiš-Rudiš architekti s.r.o |
| Studio | |
| Location | Vojtova 1300/7+1301/9, 63900 Brno - Štýřice |
| Investor | Statutární město Brno |
| Supplier | Společnost pro výstavbu bytových domů Vojtova - sdružení STRABAG a.s. + SYNER s.r.o + IMOS a.s. |
| Date of project approval | November 2020 |
| Fotograf | |
The main concept behind the design is to create quiet and sophisticated accommodation on social contacts, which will enable the creation of the neighborhood community. Residents can interact better with one another, particularly through shared exterior spaces in the houses. The shared spaces with horizontal and vertical gardens, footbridges, and pavilions encourage various leisure activities or socializing. The facade design is austere, it does not interfere with the compactness of the structure and contrasts with the structured and varied atriums.The arrangement of the blocks, the orientation of atriums in relation to the cardinal points, the influence of green architecture, and the play of light and shadow make the climate between the blocks more pleasant. A platform rising above the gently sloping terrain in the form of an airy plinth and garages and amenities integrates the four-storey blocks into a single functional unit. Consoled masses and entry ramps emphasize the entrances.
The complex includes two rental buildings with 116 small flats for the elderly over 65 years of age and starter flats for young families, a public park, and surrounding streets with greenery. The social context is underlined by the facilities located in one of the houses – the library, the Cultural and Educational Centre, the Social Services Centre, and a café. All areas, including the twelve apartments, are accessible to wheelchair users. Air quality in the apartments is ensured by decentralised waste air recovery through filtration and humidification. At the same time, in combination with central heating, it optimises the energy demand of the flats. The amenities areas are air-conditioned and are visually connected to the atria by glazed walls. The services available to the public are complemented by a café accessible from the park and atrium, together with public toilets. The public park is for various forms of active and passive recreation for people of all ages.
Green building
Environmental certification
| | |
| --- | --- |
| Type and level of certificate | - |
Water management
| | |
| --- | --- |
| Is rainwater used for irrigation? | |
| Is rainwater used for other purposes, e.g. toilet flushing ? | |
| Does the building have a green roof / facade ? | |
| Is reclaimed waste water used, e.g. from showers and sinks ? | |
The quality of the indoor environment
| | |
| --- | --- |
| Is clean air supply automated ? | |
| Is comfortable temperature during summer and winter automated? | |
| Is natural lighting guaranteed in all living areas? | |
| Is artificial lighting automated? | |
| Is acoustic comfort, specifically reverberation time, guaranteed? | |
| Does the layout solution include zoning and ergonomics elements? | |
Principles of circular economics
| | |
| --- | --- |
| Does the project use recycled materials? | |
| Does the project use recyclable materials? | |
| Are materials with a documented Environmental Product Declaration (EPD) promoted in the project? | |
| Are other sustainability certifications used for materials and elements? | |
Energy efficiency
| | |
| --- | --- |
| Energy performance class of the building according to the Energy Performance Certificate of the building | B |
| Is efficient energy management (measurement and regular analysis of consumption data) considered? | |
| Are renewable sources of energy used, e.g. solar system, photovoltaics? | |
Interconnection with surroundings
| | |
| --- | --- |
| Does the project enable the easy use of public transport? | |
| Does the project support the use of alternative modes of transport, e.g cycling, walking etc. ? | |
| Is there access to recreational natural areas, e.g. parks, in the immediate vicinity of the building? | |