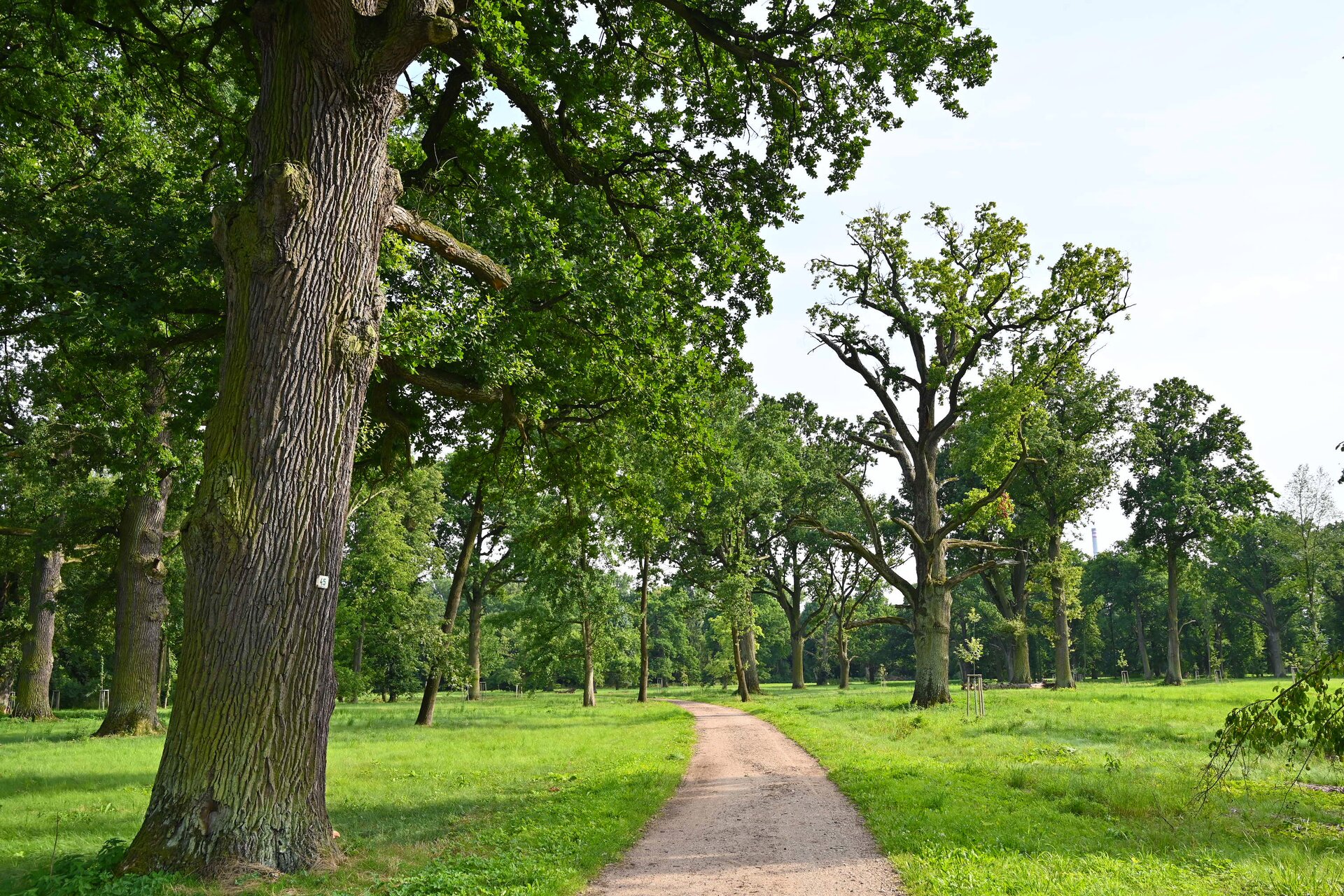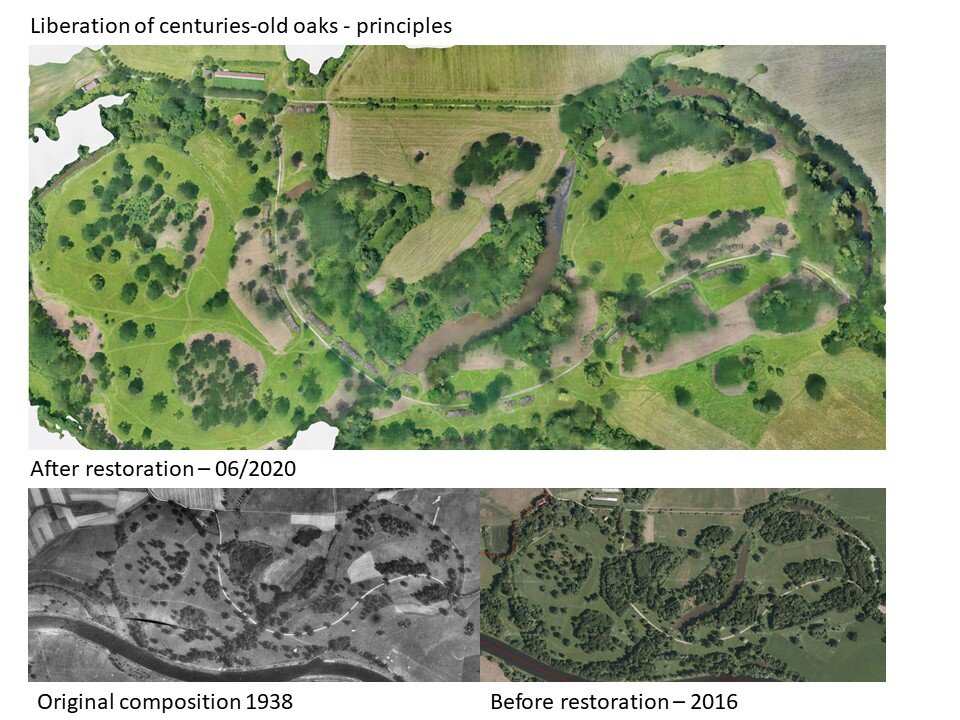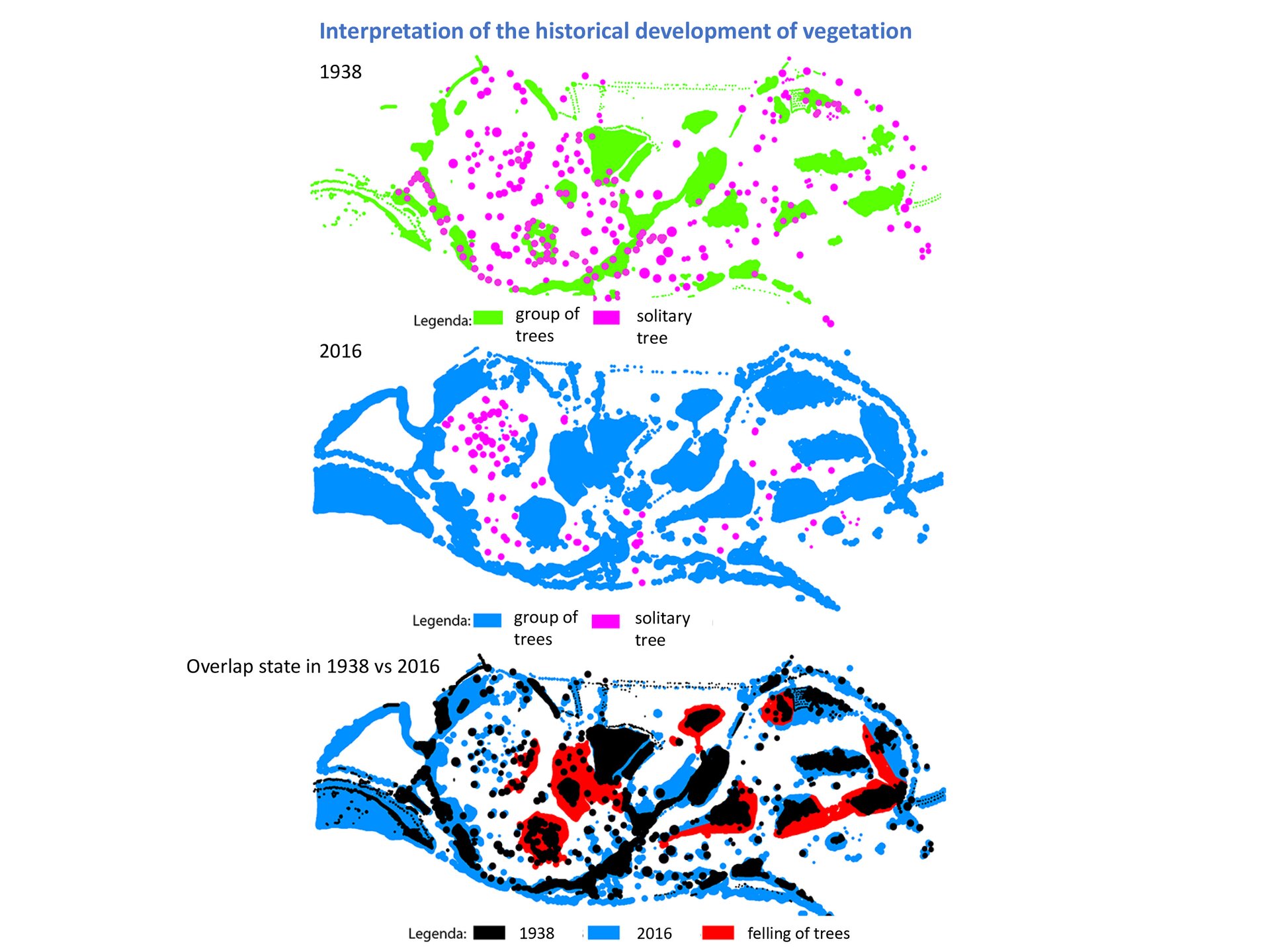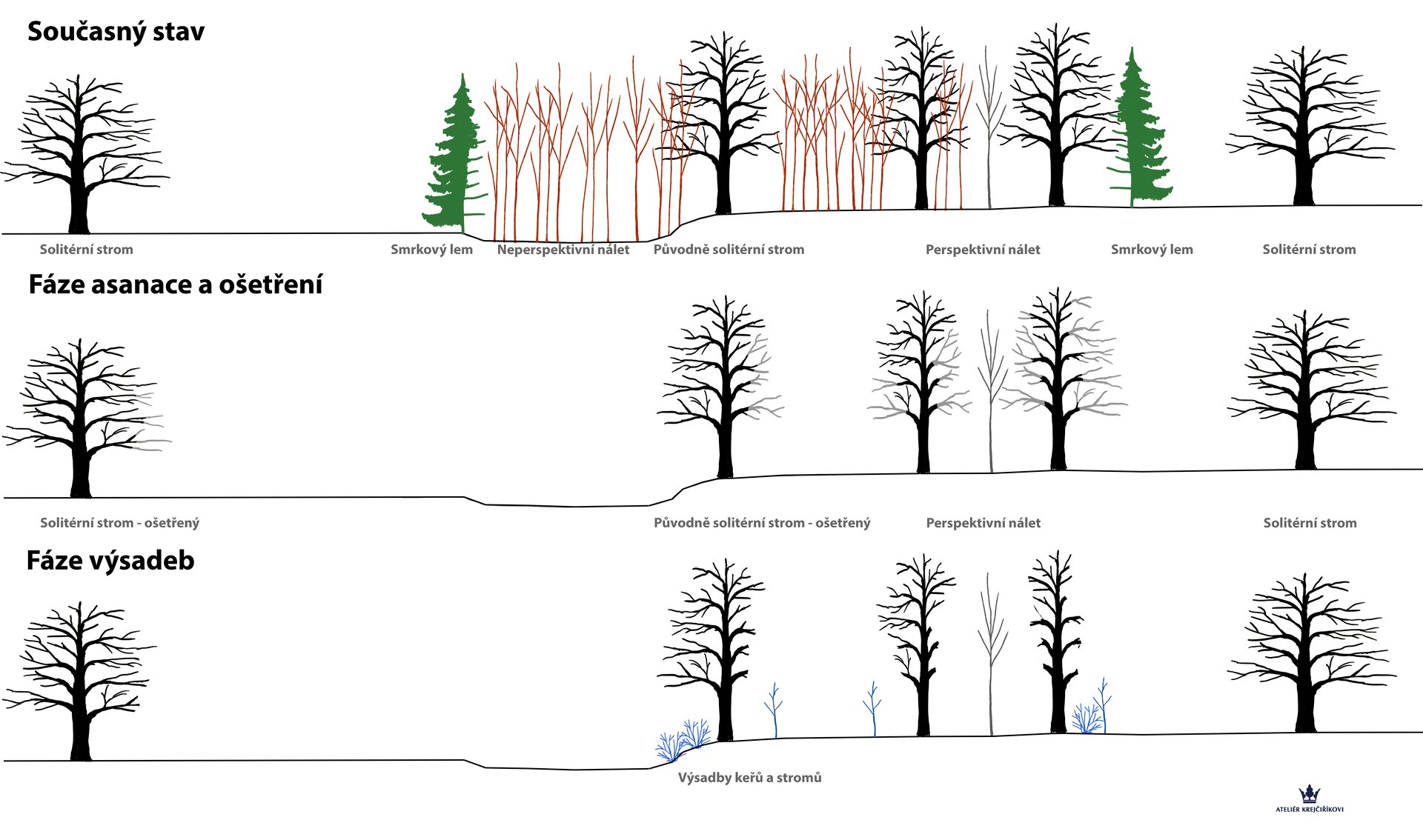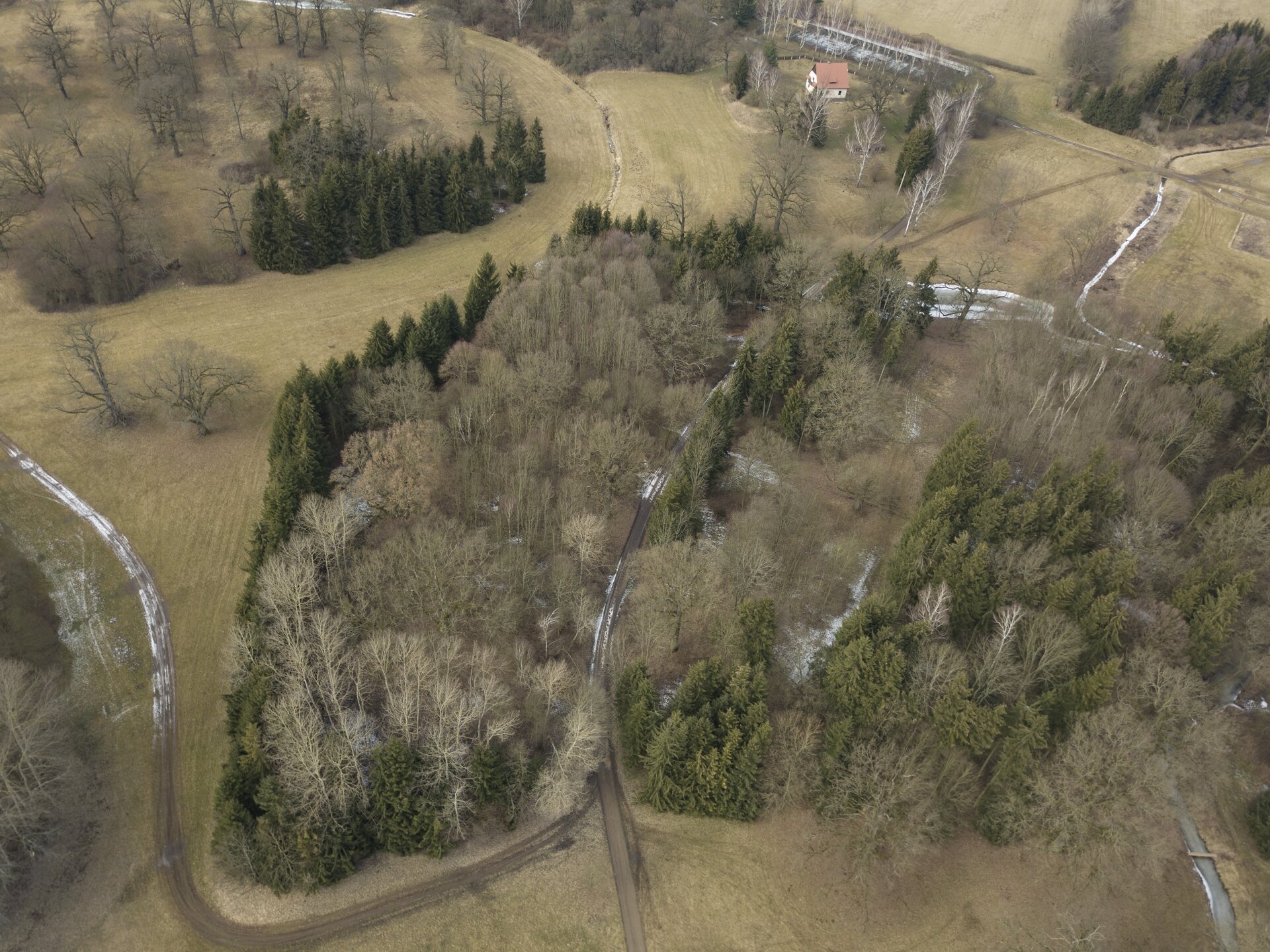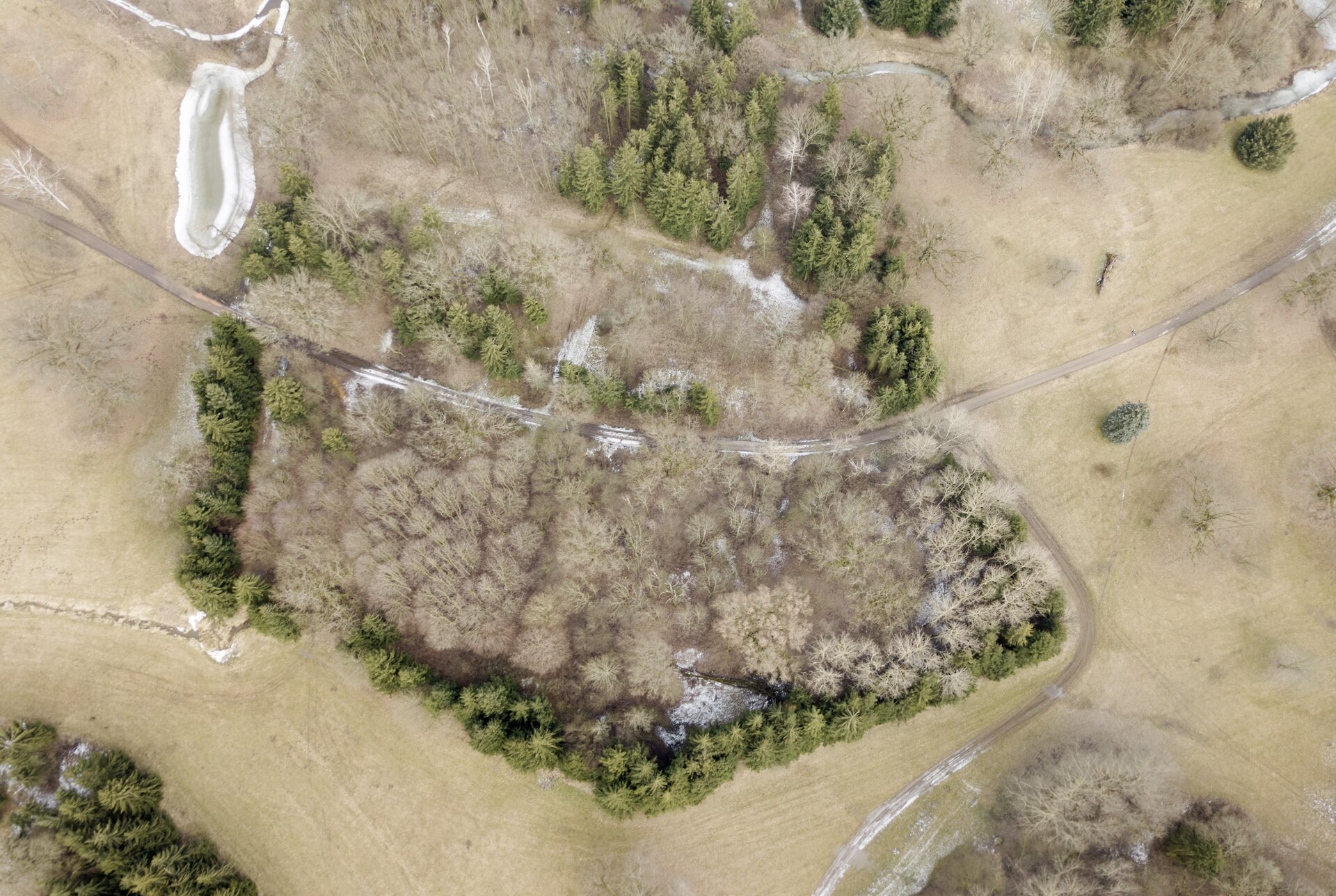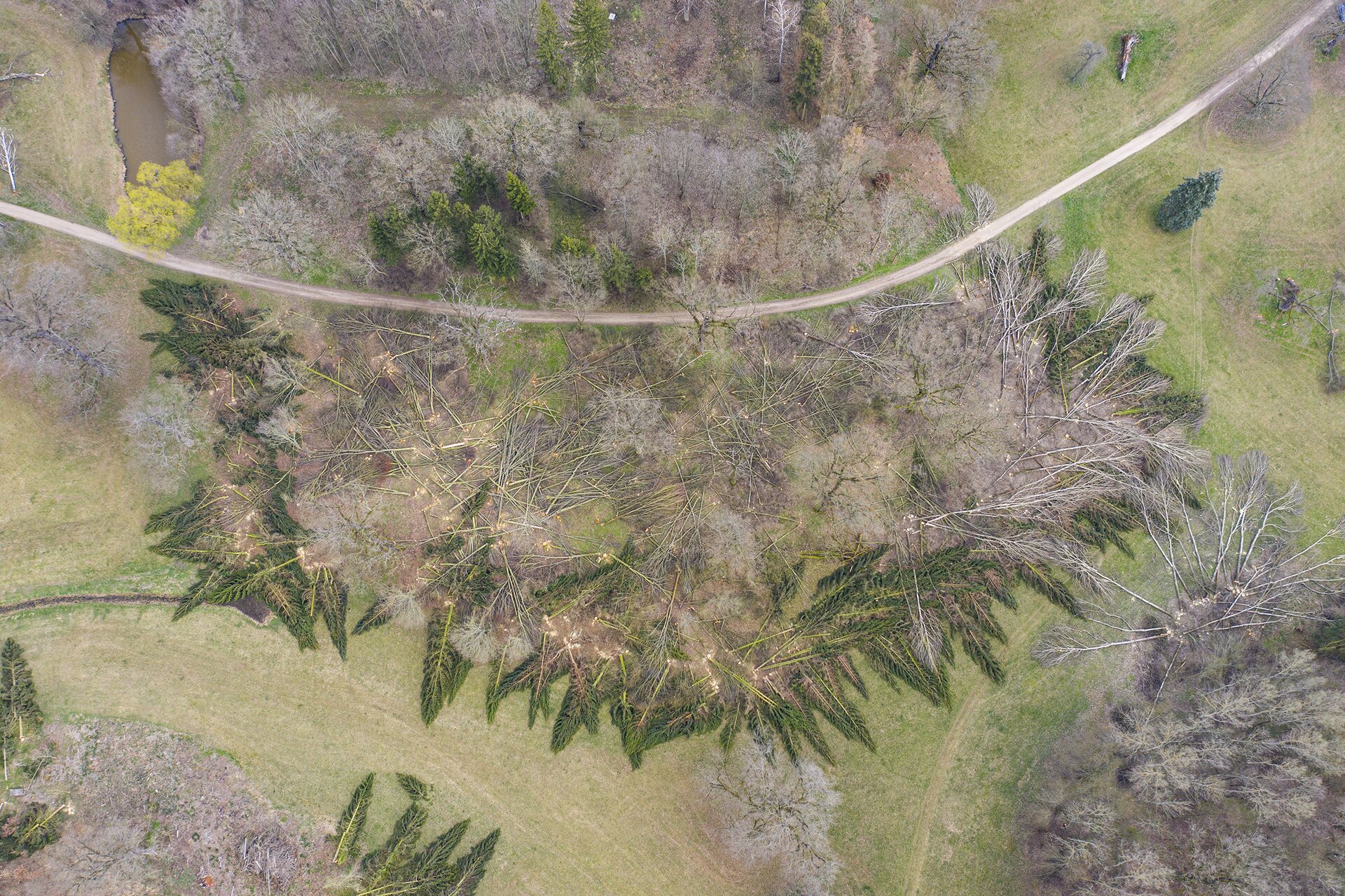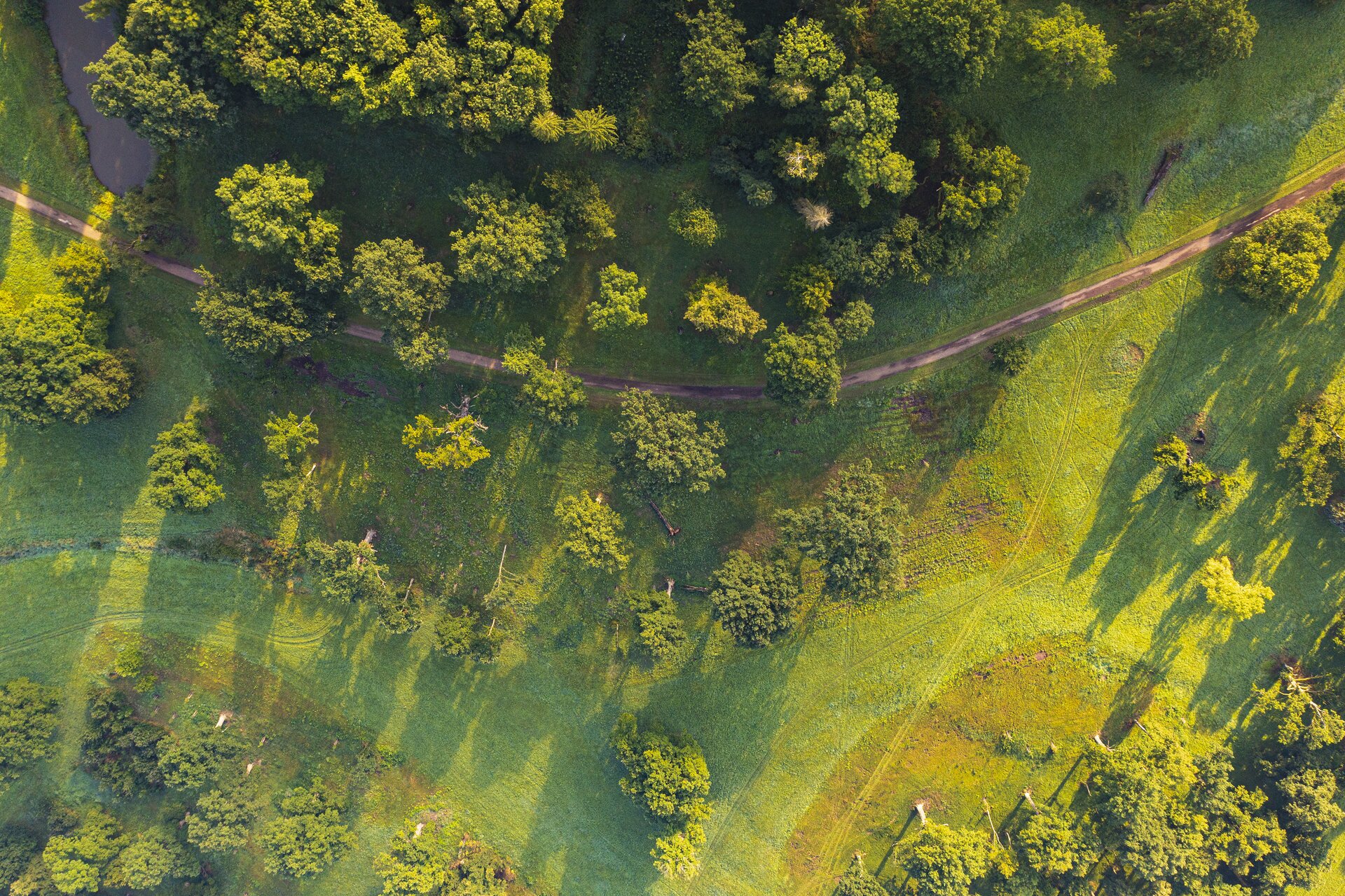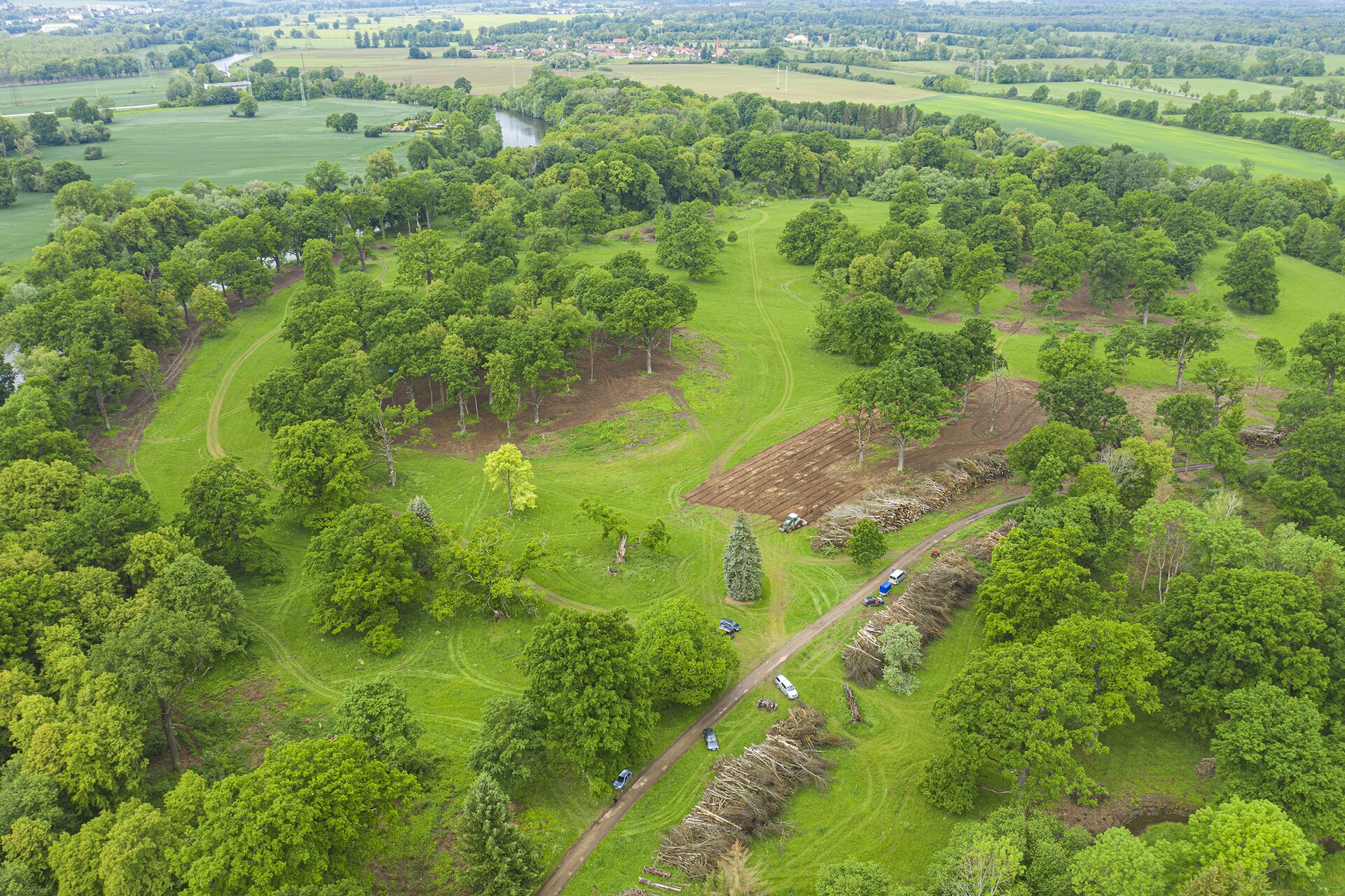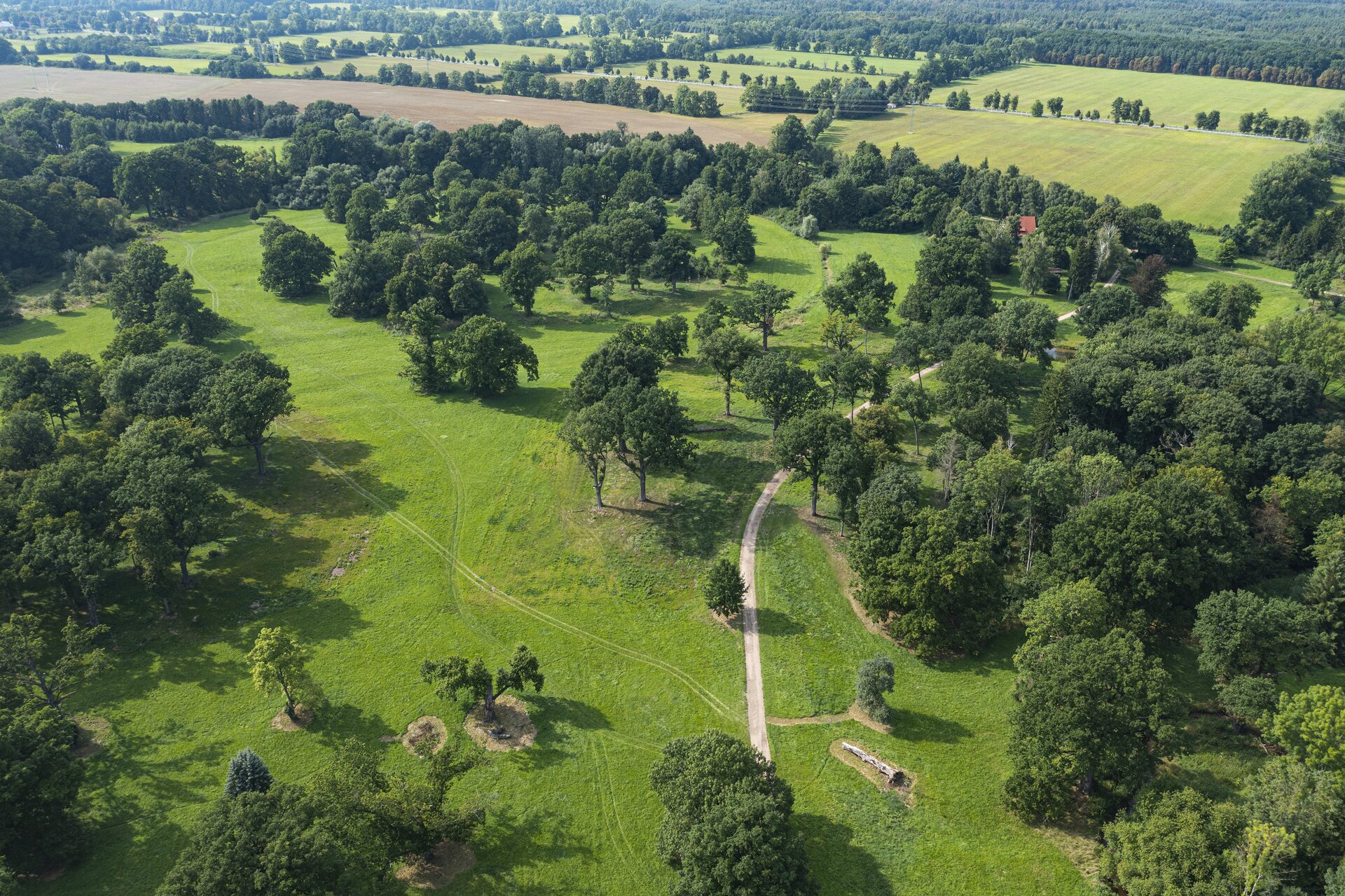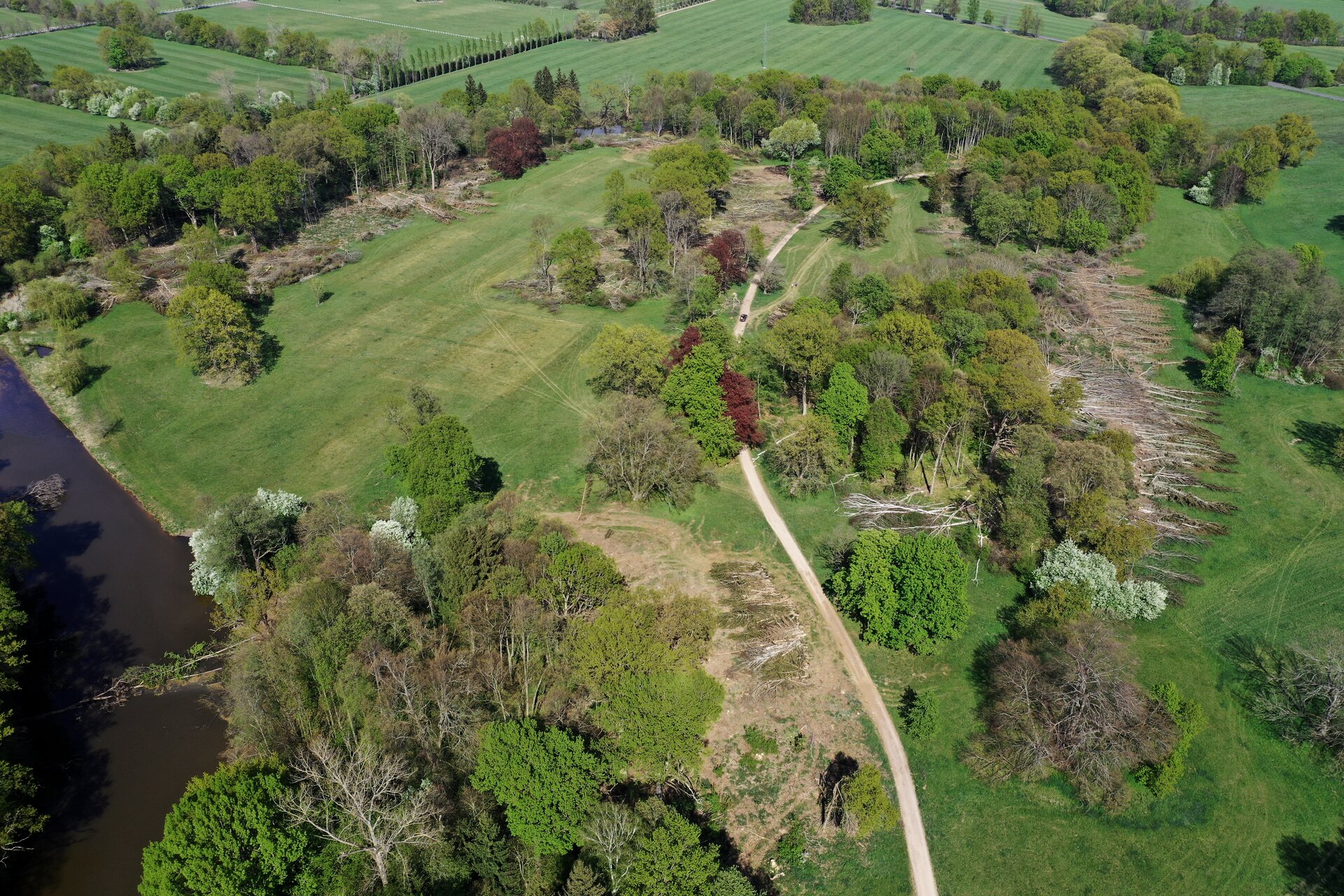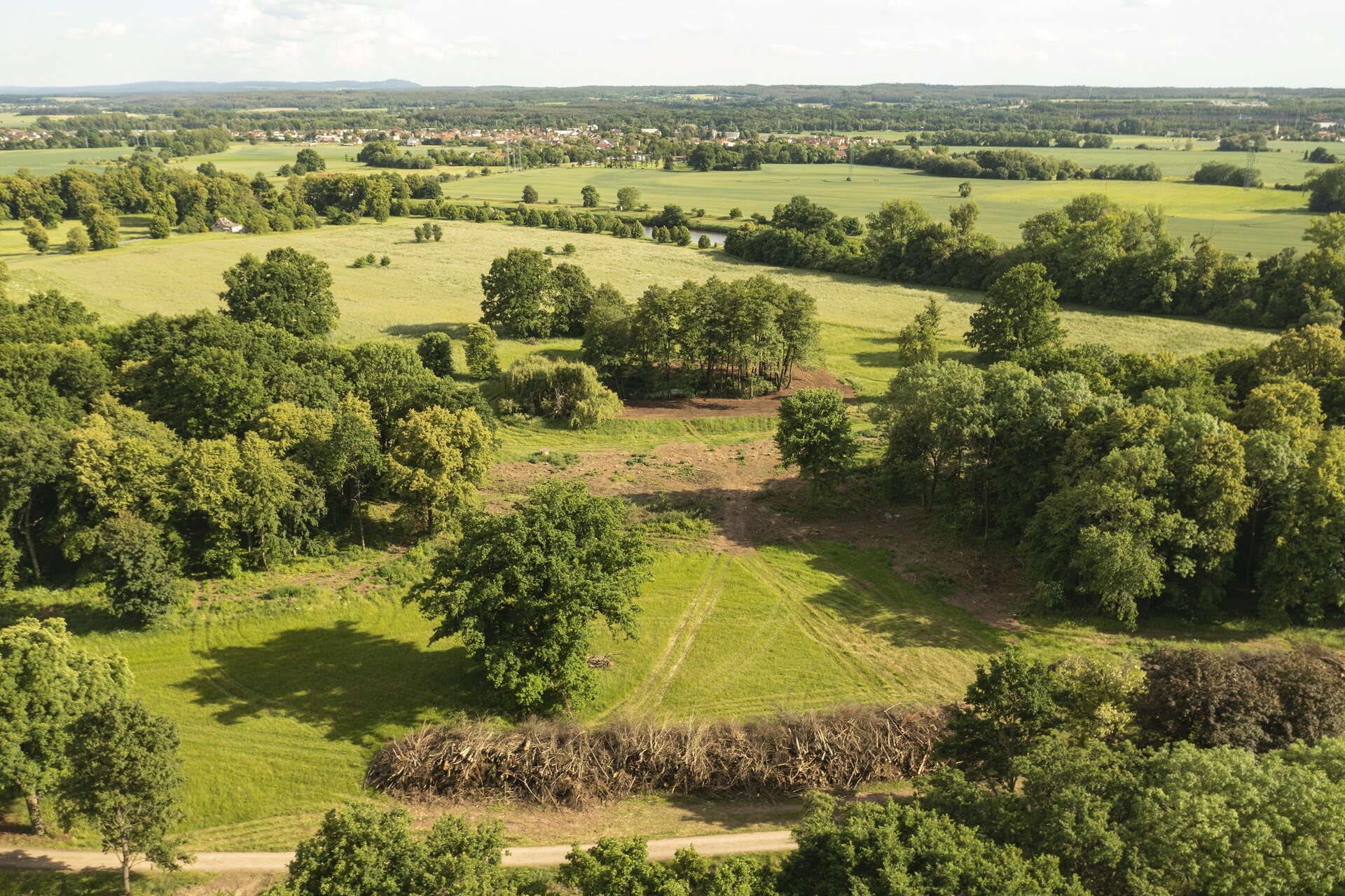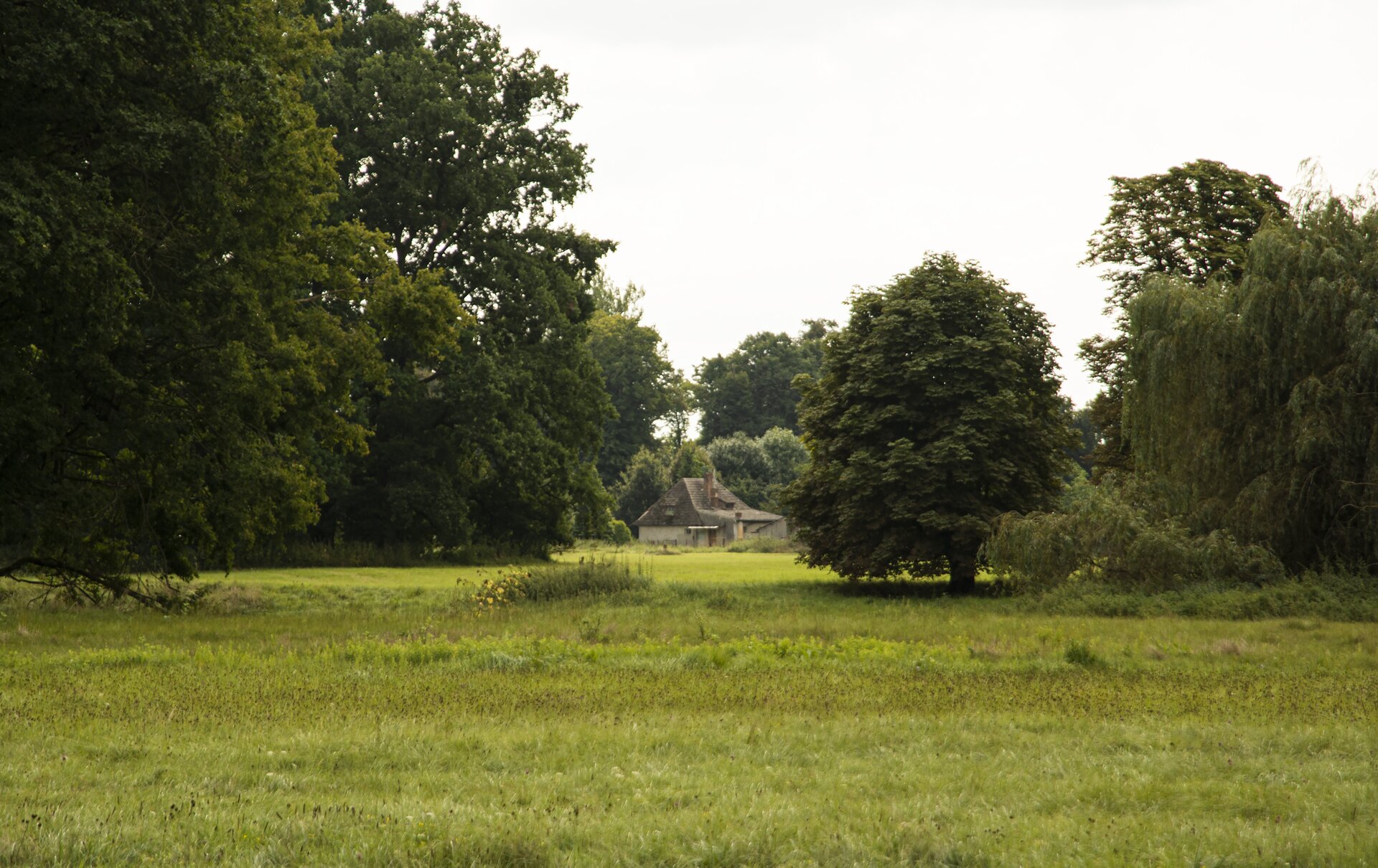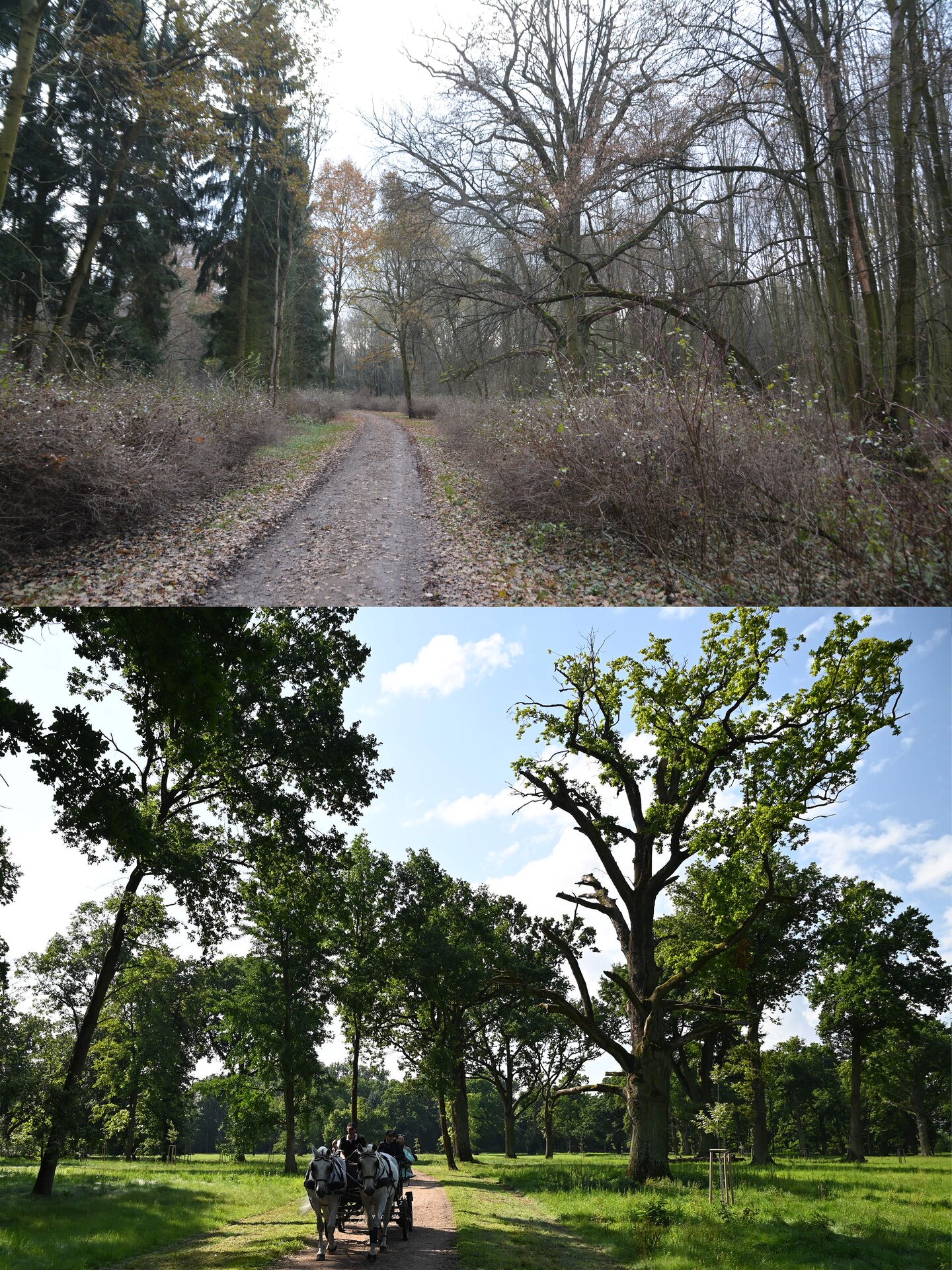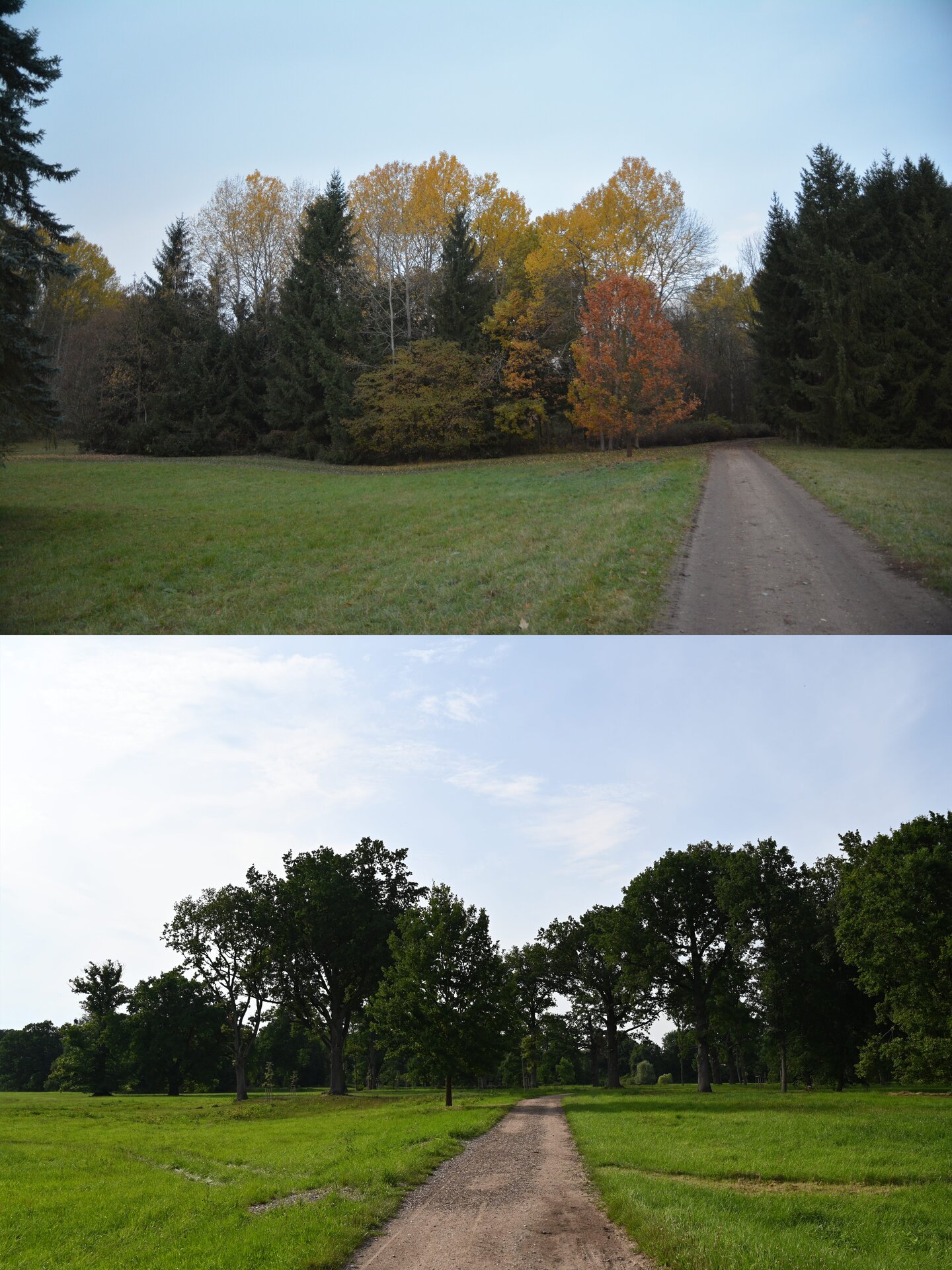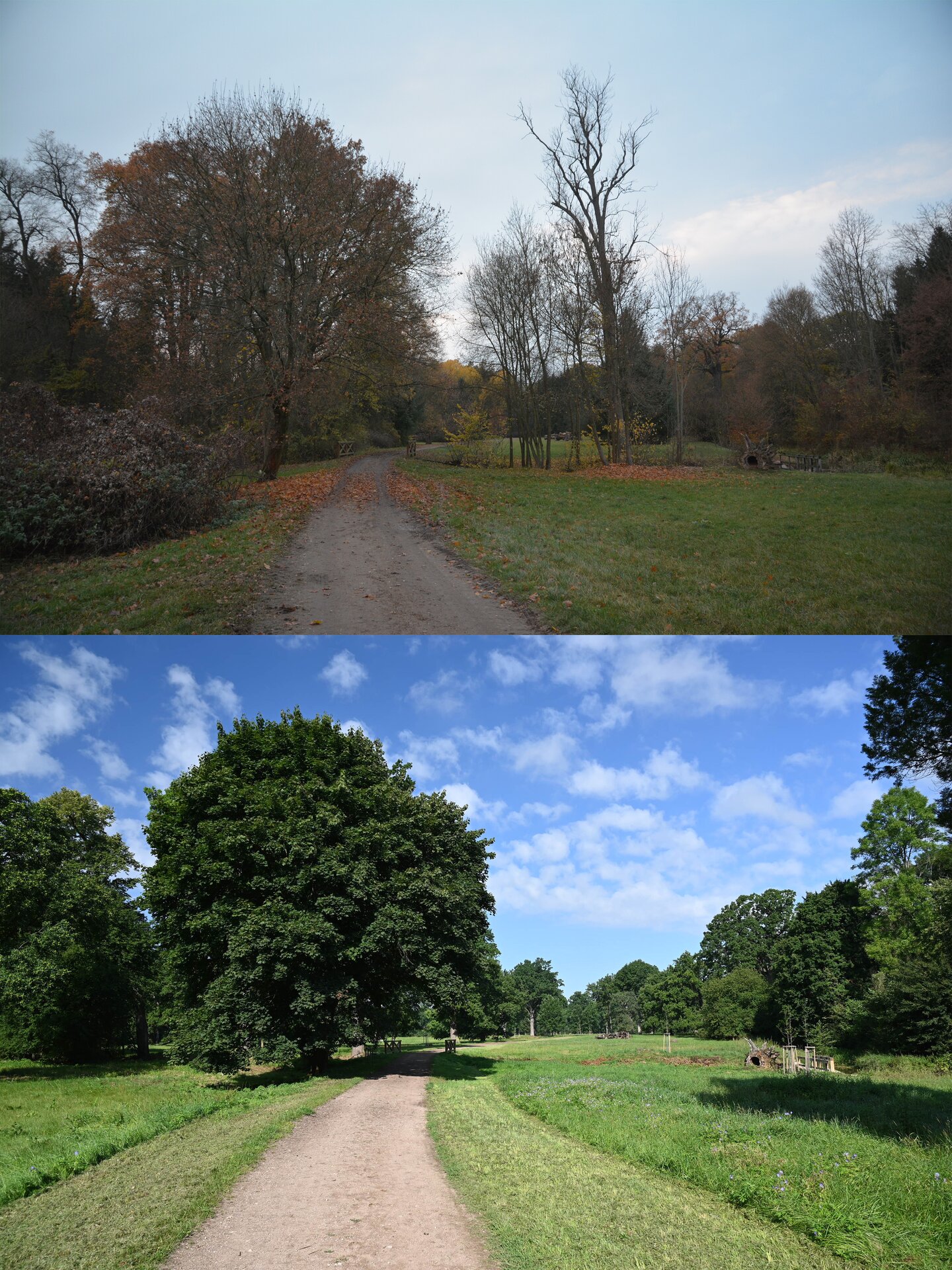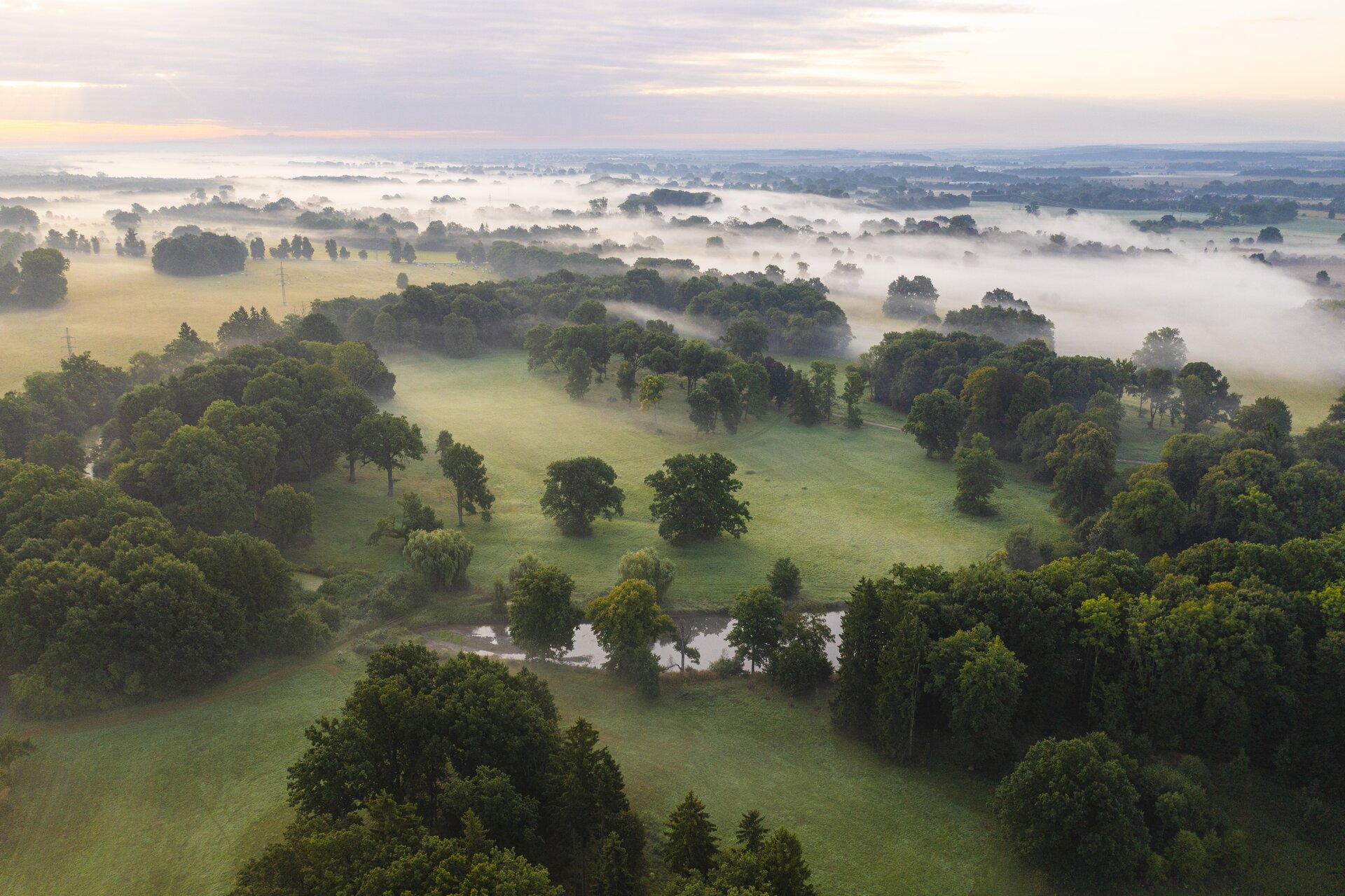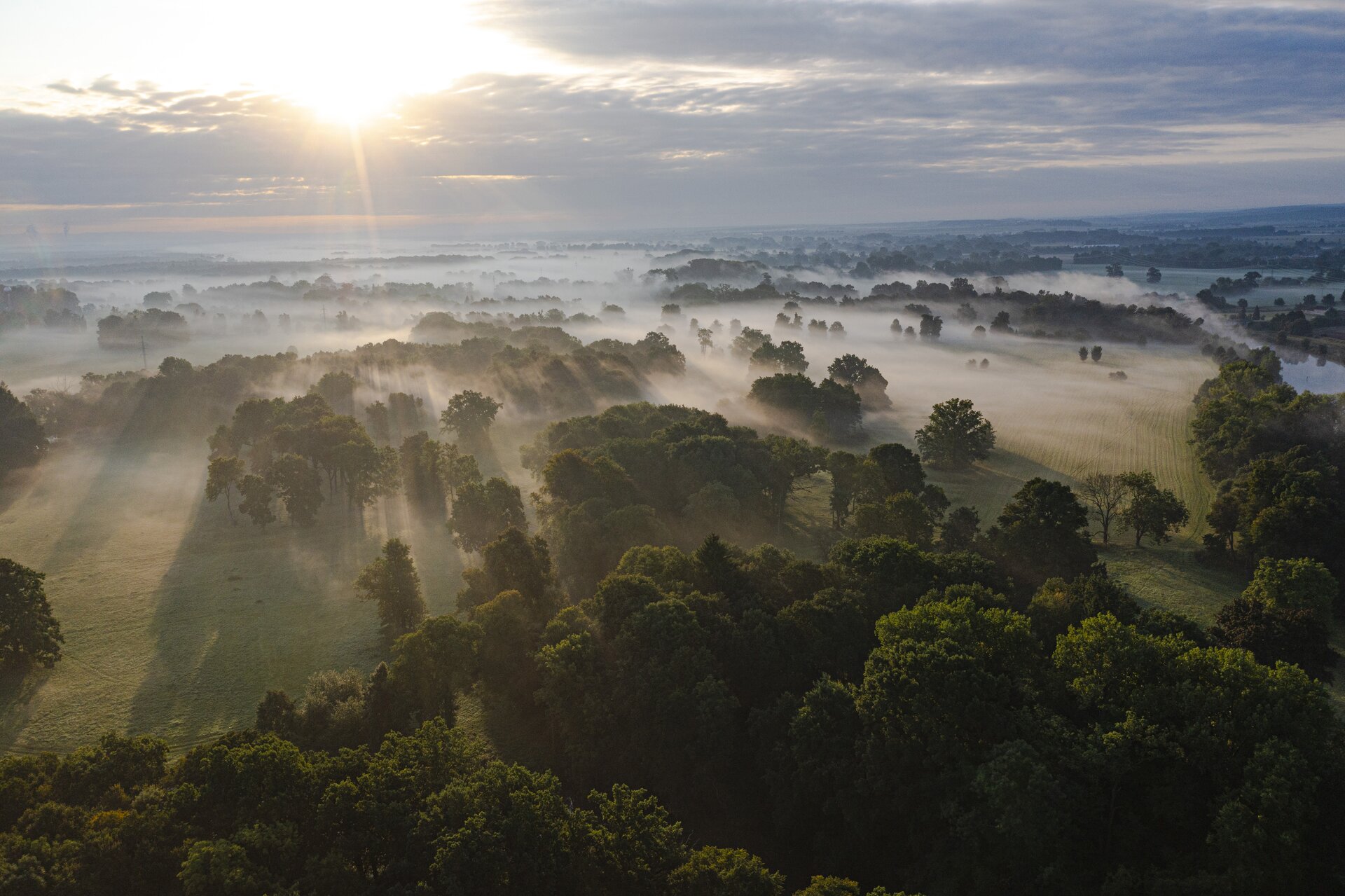 | | |
| --- | --- |
| Author | Přemysl Krejčiřík, Kamila Krejčiříková / Ateliér Krejčiříkovi |
| Studio | |
| Location | Kladruby nad Labem |
| Investor | Národní hřebčín Kladruby nad Labem, Kladruby nad Labem č.p.1, 533 14 Kladruby nad Labem |
| Supplier | Zahradnické úpravy, s.r.o.. Jílkova 124, 615 32, Brno |
| Date of project approval | November 2020 |
| Fotograf | |
The landscape of the National Stud Farm has been shaped for Breeding and Training of Old Kladruber horses since 1579. The landscape was neglected after 1945 and overgrown with seeding trees and the links to the surrounding landscape disappeared. The result of landscaping project is a restored grazing landscape, which evokes the atmosphere of ancient grazing meadows from the Renaissance period. Designed not only for grazing, but especially for the training of carriage horses. Part of the horse training is a ride in the countryside with composed views, which were programmatically established and chiseled in the second half of the 19th Century. "Borrowed horizont" with farm buildings, doorman houses and church towers grew after the second world war. The landscape was blinded. We renewed these compositional connections with landscaping interventions and returned the landscape to an extraordinary character. Thanks to this project, the National S. F. complex was inscribed on the UNESCO List.
More than 5,000 trees, mostly spruce and raid trees, were felled to make room for ancient oaks. The preparation of the project and the gradual release of tree veterans took 10 years to reduce the shock of old trees from the release in the stand. In the last stage, 3,500 trees were felled. The project was preceded by the revitalization of the dead branches of the Elbe River. The landscape is stabilized against significant overheating and naturally retains water, which increases resistance to the effects of climate change. Today, this landscape is returned to the form of the original landscape before the regulation of the river Elbe.
The area of the solved area is 60 ha.
Green building
Environmental certification
| | |
| --- | --- |
| Type and level of certificate | - |
Water management
| | |
| --- | --- |
| Is rainwater used for irrigation? | |
| Is rainwater used for other purposes, e.g. toilet flushing ? | |
| Does the building have a green roof / facade ? | |
| Is reclaimed waste water used, e.g. from showers and sinks ? | |
The quality of the indoor environment
| | |
| --- | --- |
| Is clean air supply automated ? | |
| Is comfortable temperature during summer and winter automated? | |
| Is natural lighting guaranteed in all living areas? | |
| Is artificial lighting automated? | |
| Is acoustic comfort, specifically reverberation time, guaranteed? | |
| Does the layout solution include zoning and ergonomics elements? | |
Principles of circular economics
| | |
| --- | --- |
| Does the project use recycled materials? | |
| Does the project use recyclable materials? | |
| Are materials with a documented Environmental Product Declaration (EPD) promoted in the project? | |
| Are other sustainability certifications used for materials and elements? | |
Energy efficiency
| | |
| --- | --- |
| Energy performance class of the building according to the Energy Performance Certificate of the building | |
| Is efficient energy management (measurement and regular analysis of consumption data) considered? | |
| Are renewable sources of energy used, e.g. solar system, photovoltaics? | |
Interconnection with surroundings
| | |
| --- | --- |
| Does the project enable the easy use of public transport? | |
| Does the project support the use of alternative modes of transport, e.g cycling, walking etc. ? | |
| Is there access to recreational natural areas, e.g. parks, in the immediate vicinity of the building? | |