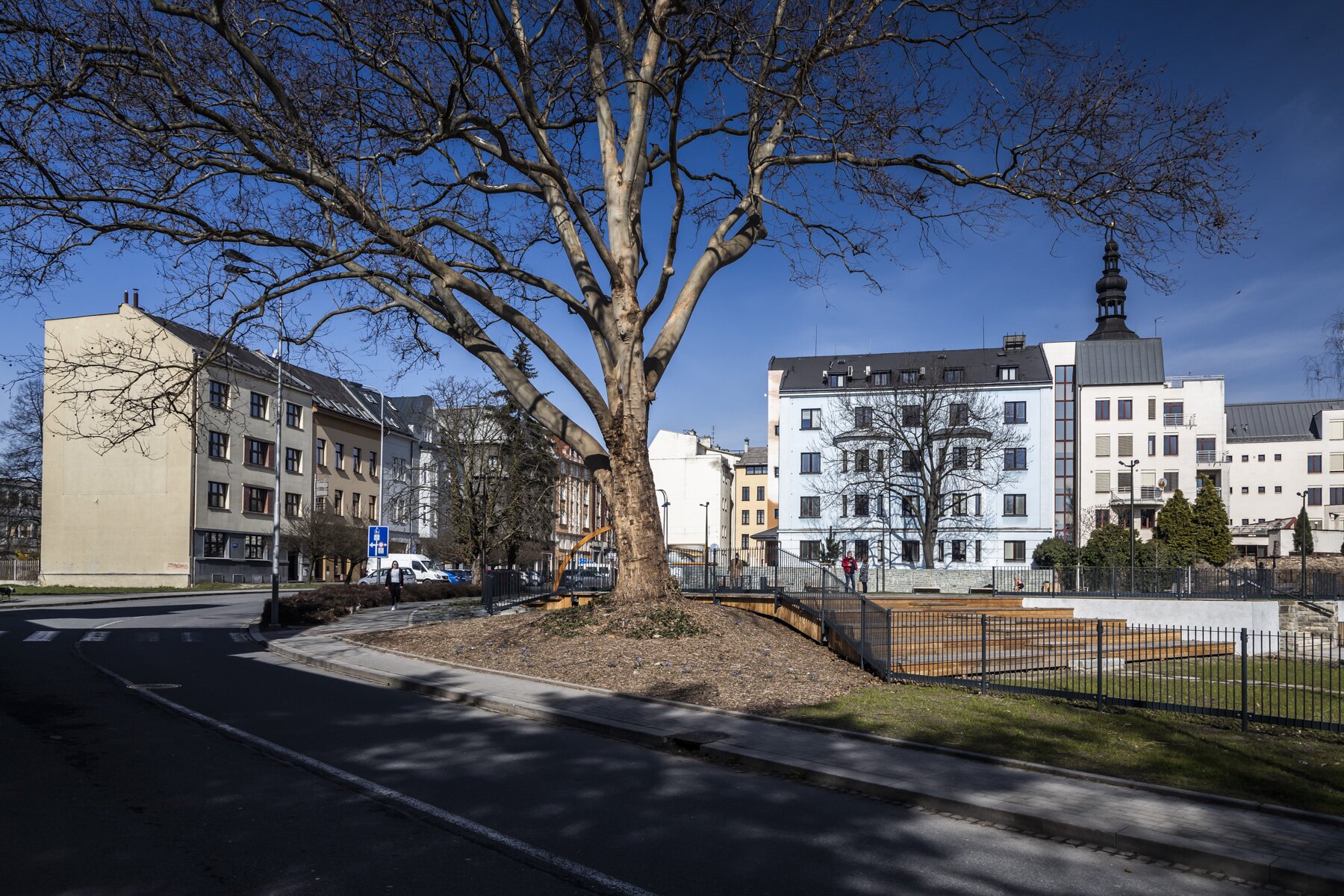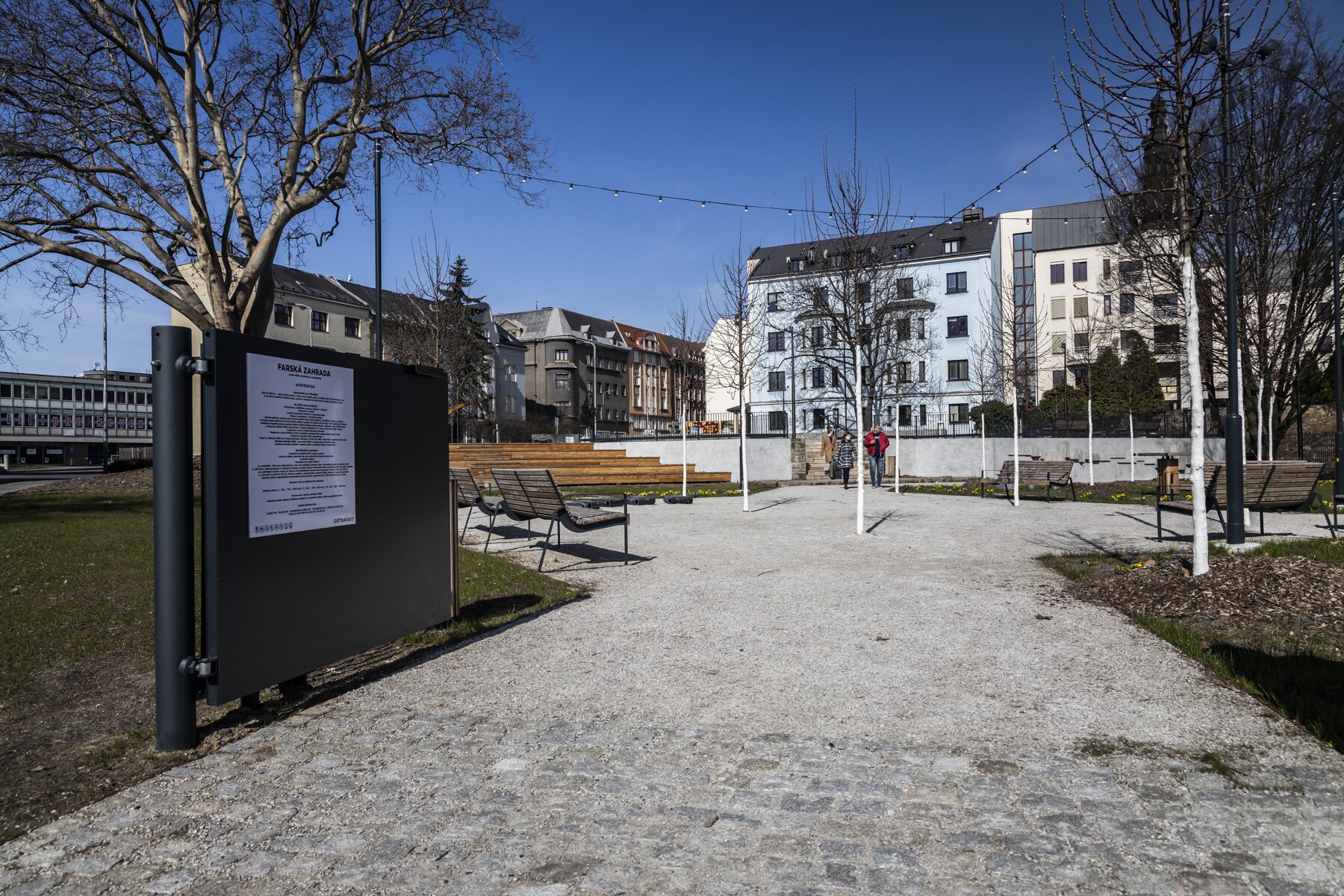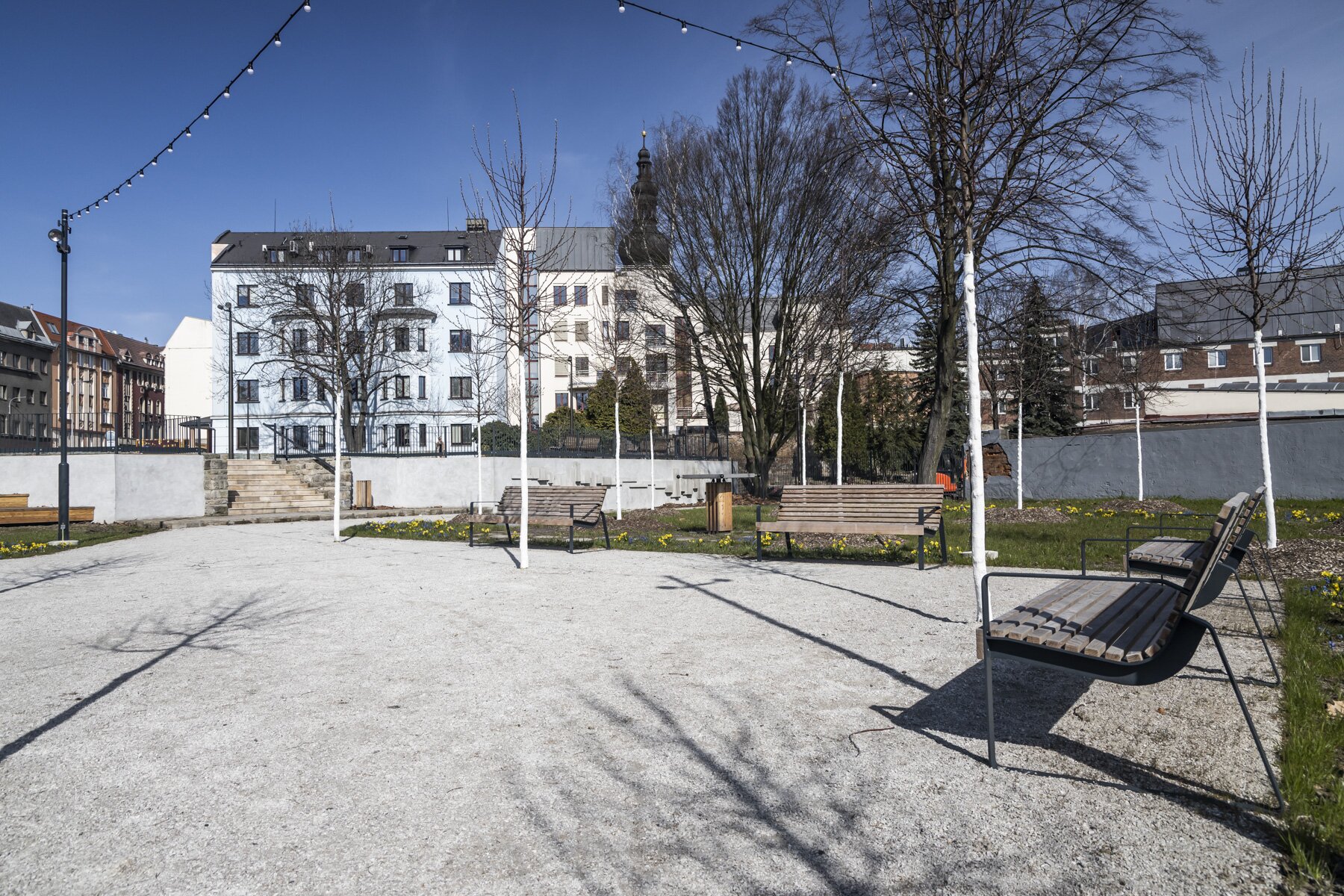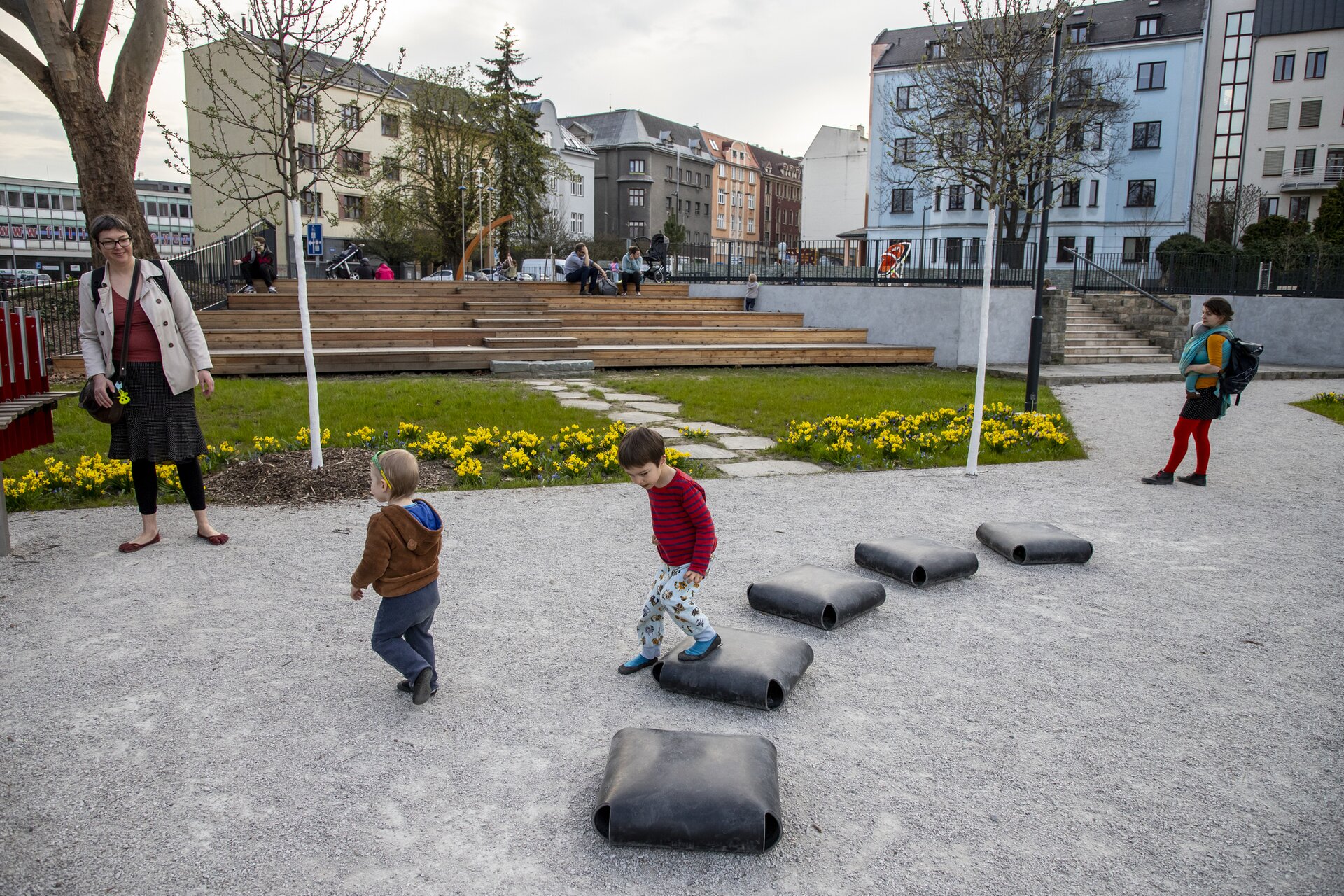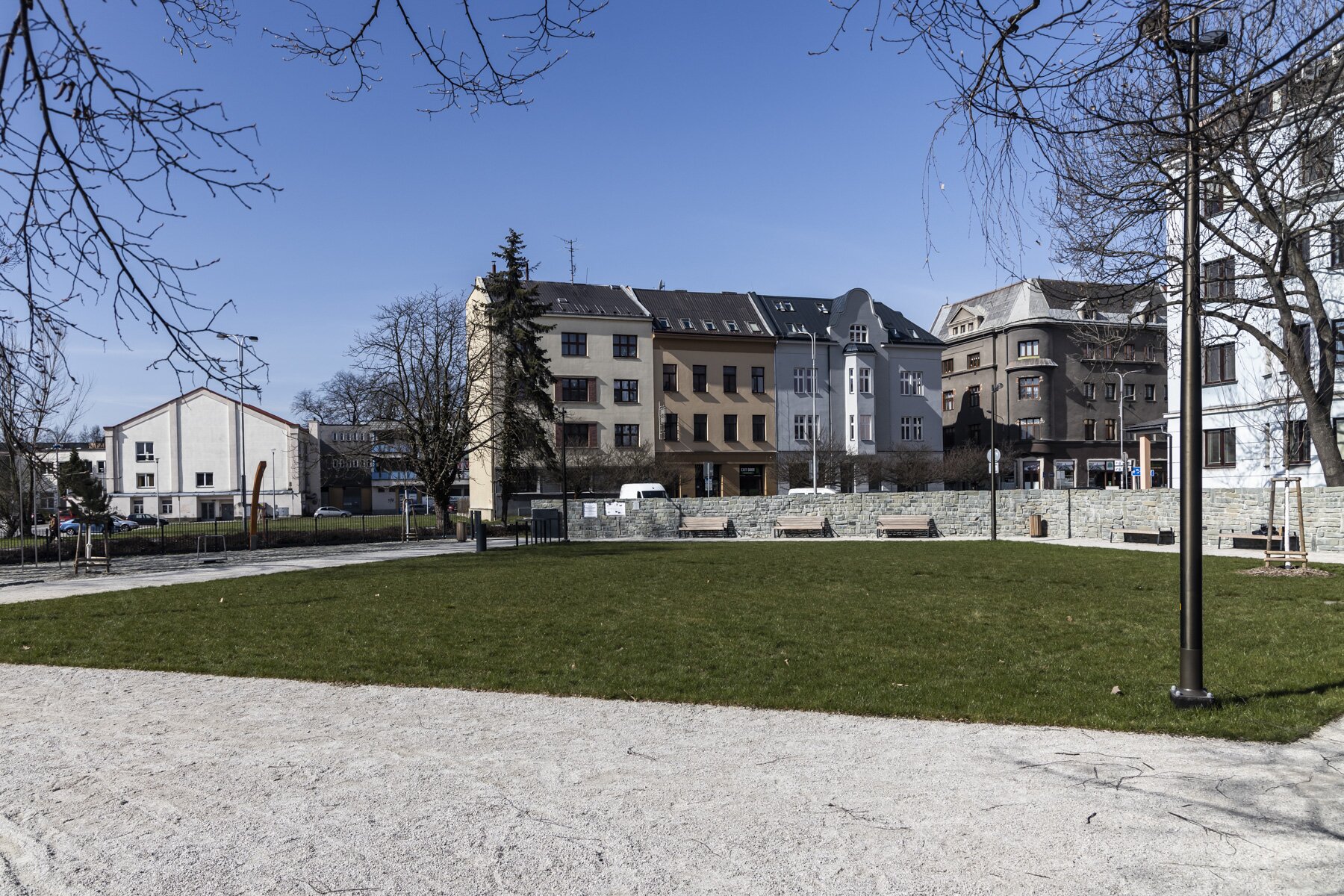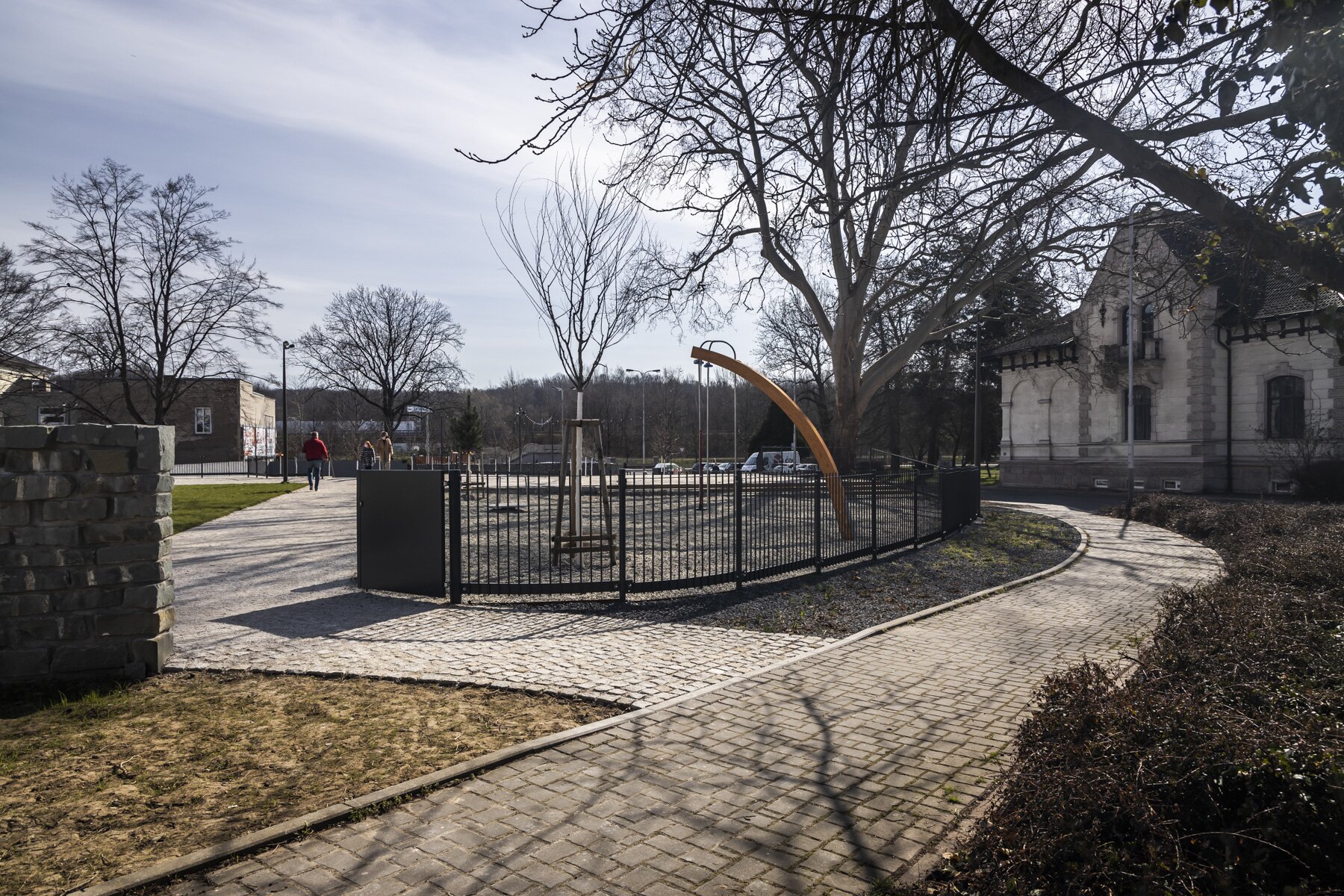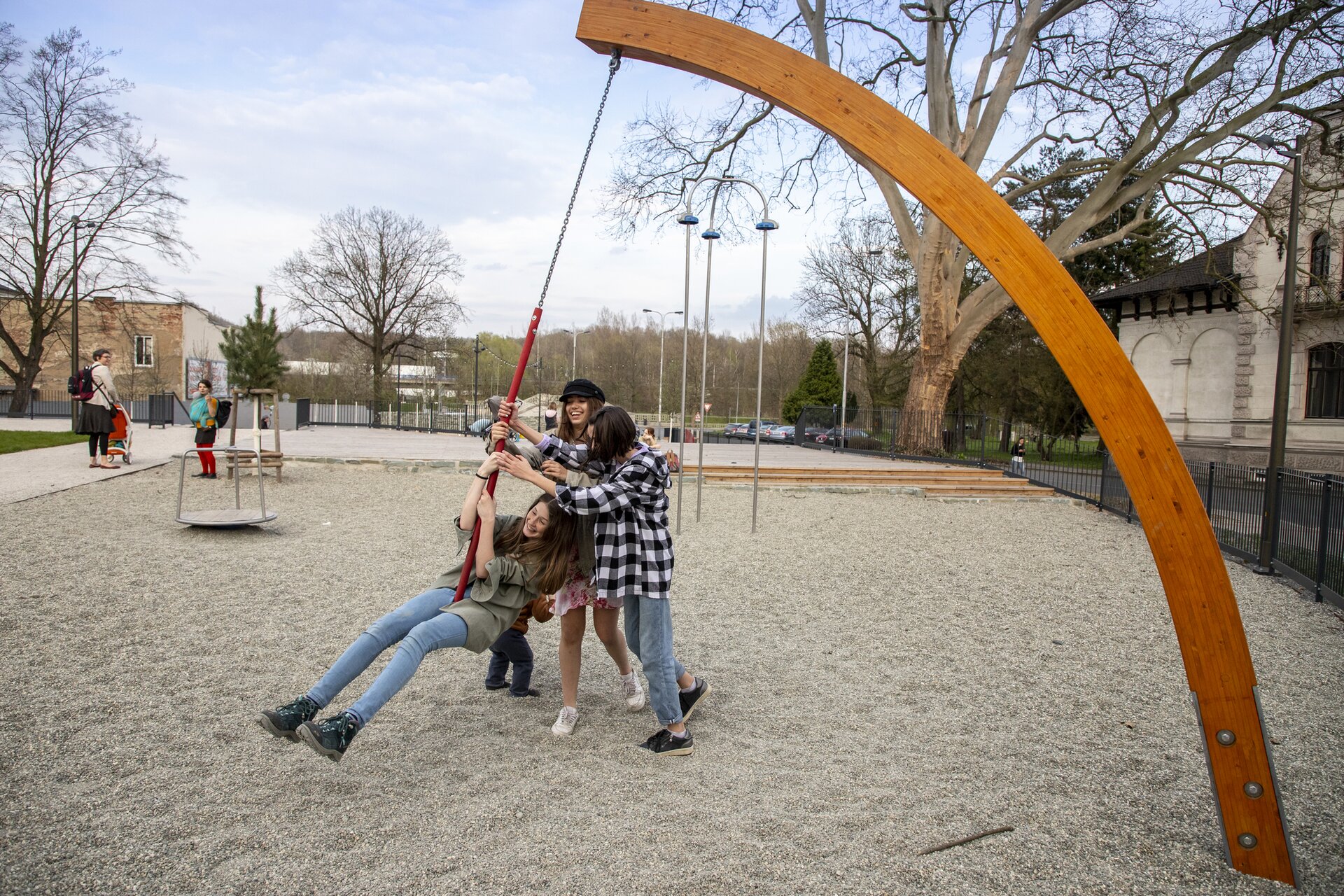 | | |
| --- | --- |
| Author | Ondřej Vysloužil, Markéta Vysloužilová, Lukáš Výtisk, Tomáš Valenta, Jiří Neuvirt (architektura), Magda Cigánková Fialová a Michaela Šimíková (sadové úpravy), Michal Havlíček a Gabriela Galušková (vodní prvek), Alena Muchová a Jiří Gřes (osvětlení), Aleš |
| Studio | |
| Location | Střelniční, Ostrava; pozemek parc. č. 86/11 v k.ú. Moravská Ostrava |
| Investor | Statutární město Ostrava |
| Supplier | HSF System a.s. |
| Date of project approval | January 2020 |
| Fotograf | |
The design tries to recall the past of the place (the space between the fortifikation walls, later the rectory garden, then the popular part of the Ostrava exhibition area) and also reflect the planned development in the surrounding. For this reason, the park should be more then park a composed garden, with regard to the proximity of the historic core, and with different visual style and functionality, than is prevailing in the city. The special concept with two levels connected by a staircase and some saved details are a remnant of the original Brussels-style design. The fencing responds to the street lines and the closed last part of the old fortification and also strengthens the diversity and intimacy of the "interior" of the garden. The proposed greenery in the higher level of the park forms a composition with the existing dominant plane tree "Platanus acerifolia", while in the lower level there is a stylized orchard of apple trees "Malus Evereste" in a regular grid.
Paved areas are formed from threshing-floor. The terrace has a steel supporting structure based with respect to the root system of the plane tree using ground screws. The walls are walled up from "Těšín" sandstone and there are reflected nearby last rest of the original city fortifications.
Green building
Environmental certification
| | |
| --- | --- |
| Type and level of certificate | - |
Water management
| | |
| --- | --- |
| Is rainwater used for irrigation? | |
| Is rainwater used for other purposes, e.g. toilet flushing ? | |
| Does the building have a green roof / facade ? | |
| Is reclaimed waste water used, e.g. from showers and sinks ? | |
The quality of the indoor environment
| | |
| --- | --- |
| Is clean air supply automated ? | |
| Is comfortable temperature during summer and winter automated? | |
| Is natural lighting guaranteed in all living areas? | |
| Is artificial lighting automated? | |
| Is acoustic comfort, specifically reverberation time, guaranteed? | |
| Does the layout solution include zoning and ergonomics elements? | |
Principles of circular economics
| | |
| --- | --- |
| Does the project use recycled materials? | |
| Does the project use recyclable materials? | |
| Are materials with a documented Environmental Product Declaration (EPD) promoted in the project? | |
| Are other sustainability certifications used for materials and elements? | |
Energy efficiency
| | |
| --- | --- |
| Energy performance class of the building according to the Energy Performance Certificate of the building | |
| Is efficient energy management (measurement and regular analysis of consumption data) considered? | |
| Are renewable sources of energy used, e.g. solar system, photovoltaics? | |
Interconnection with surroundings
| | |
| --- | --- |
| Does the project enable the easy use of public transport? | |
| Does the project support the use of alternative modes of transport, e.g cycling, walking etc. ? | |
| Is there access to recreational natural areas, e.g. parks, in the immediate vicinity of the building? | |