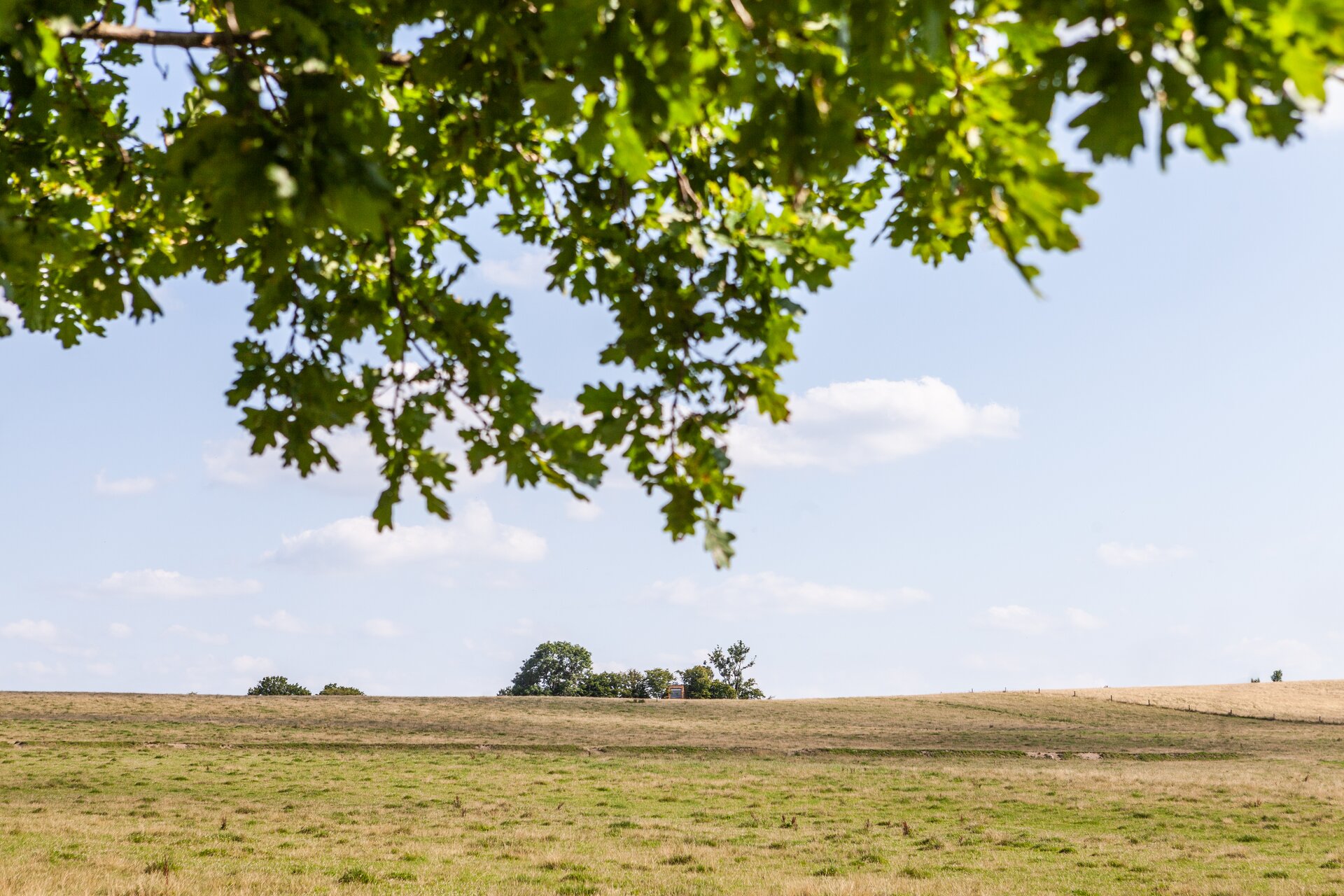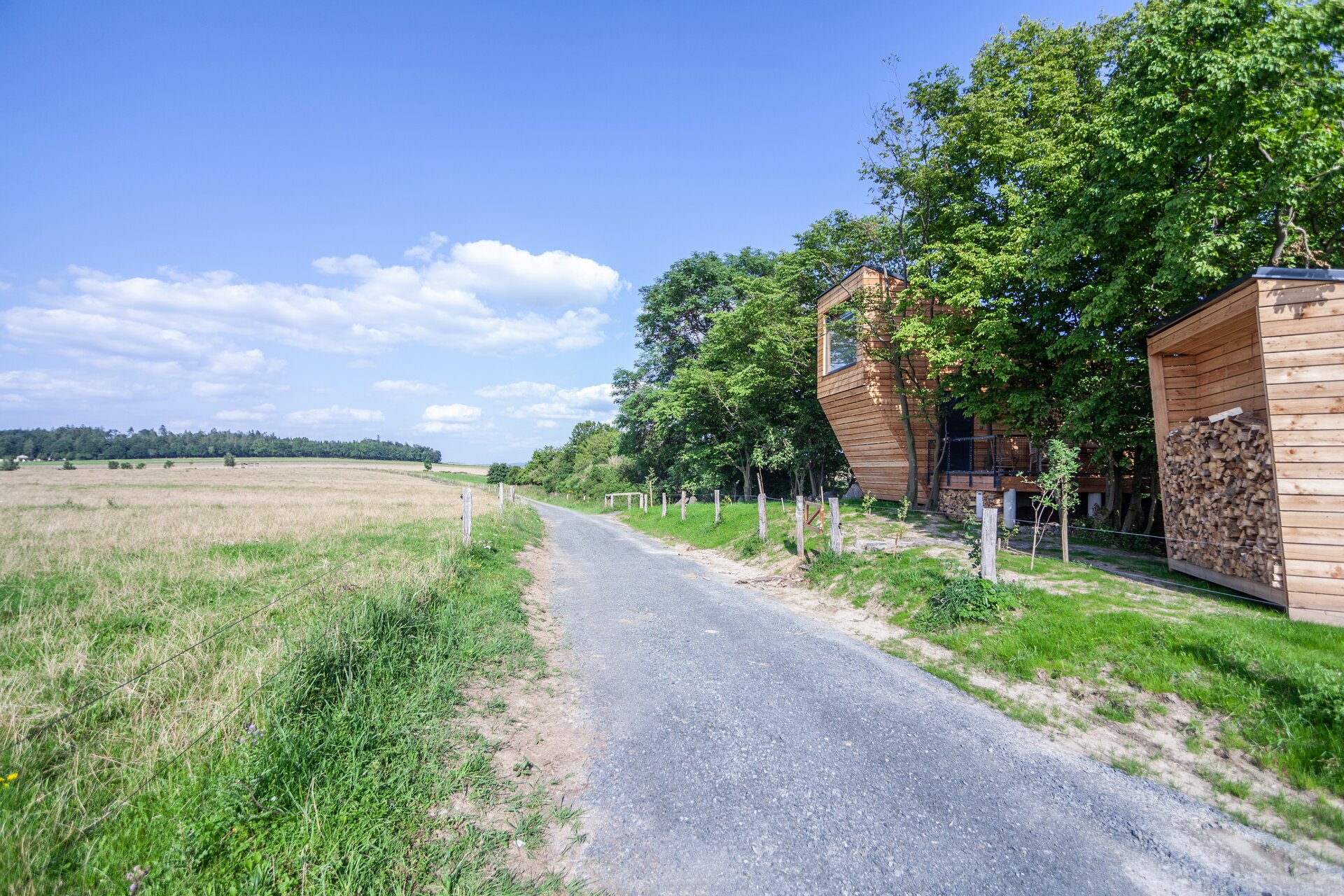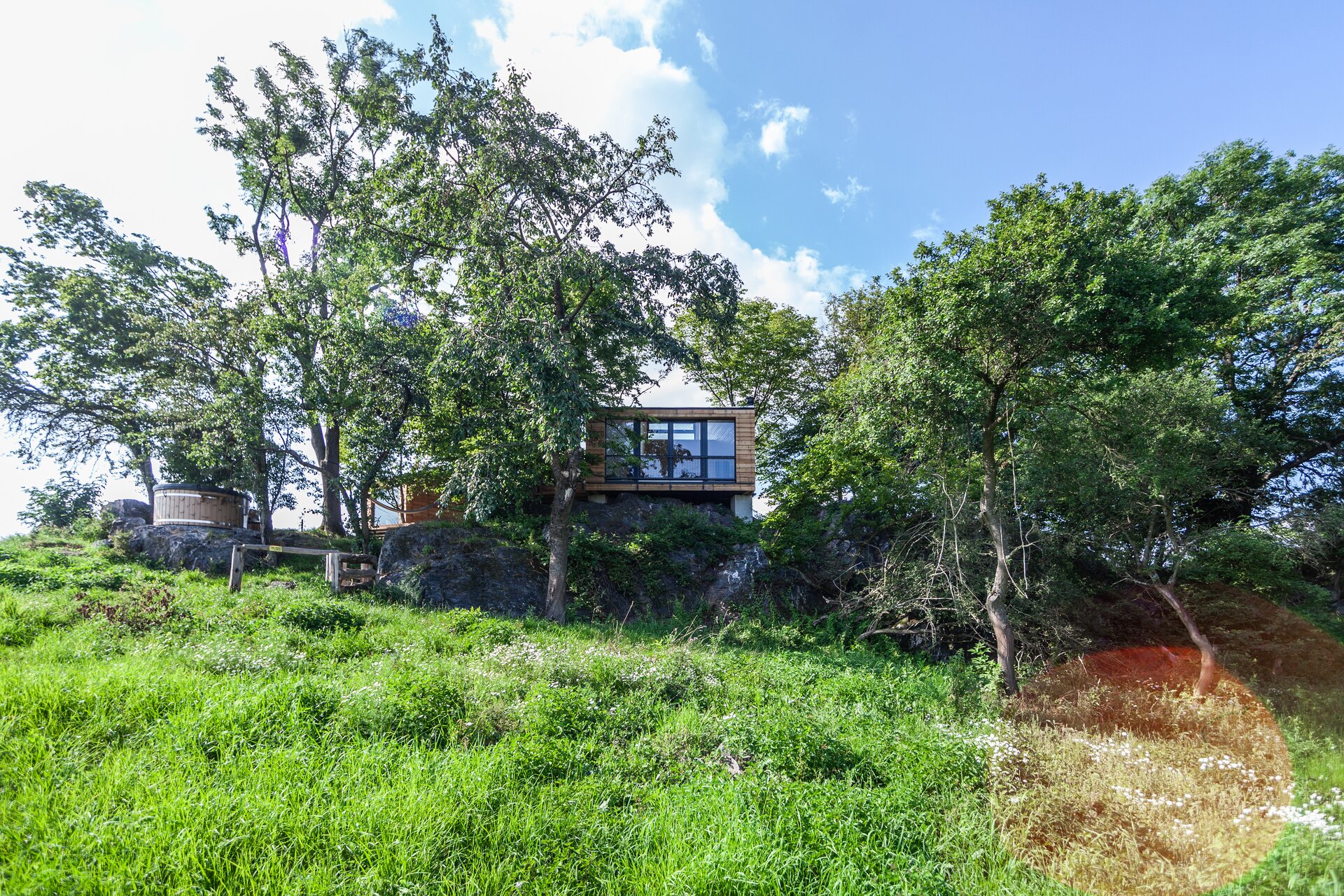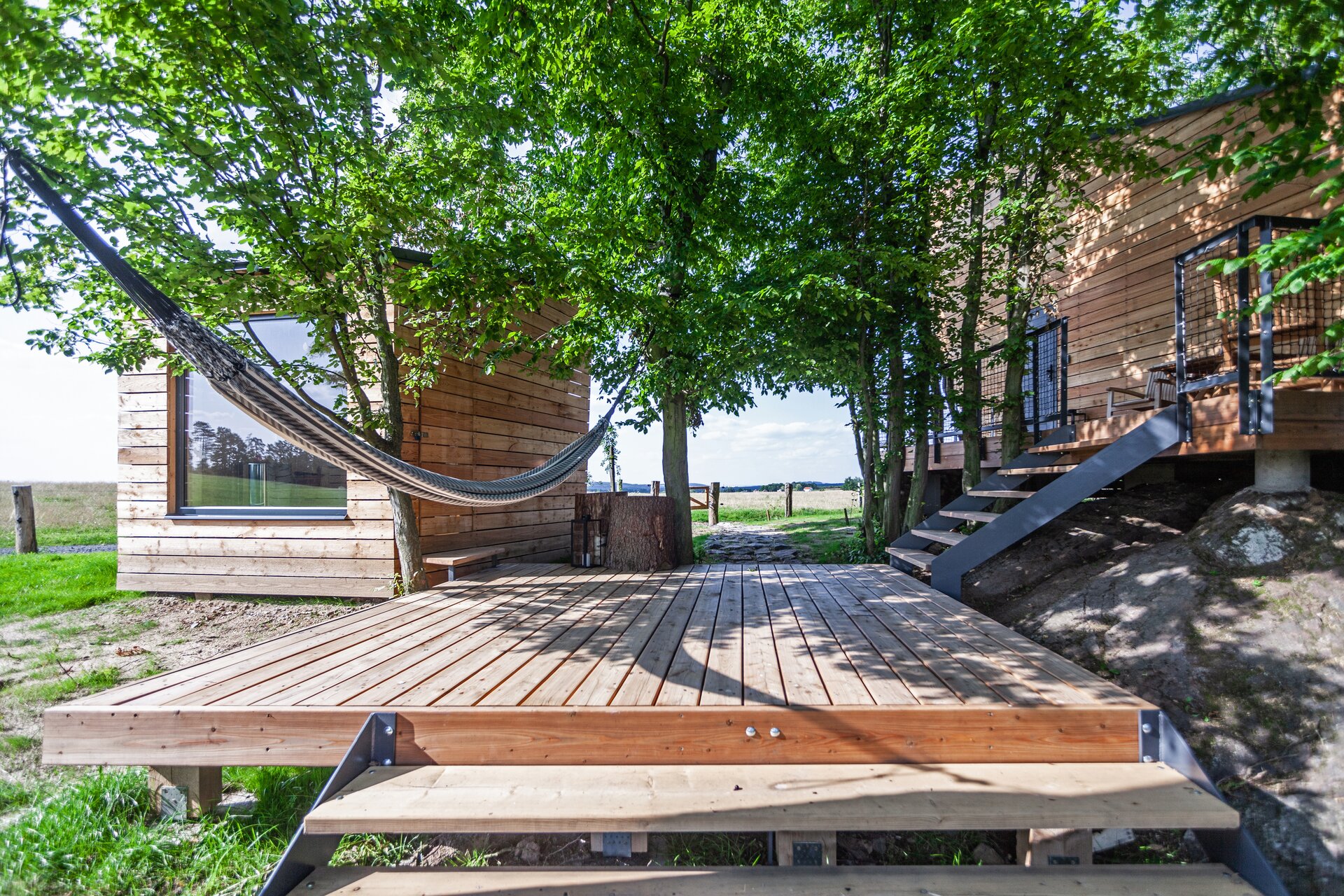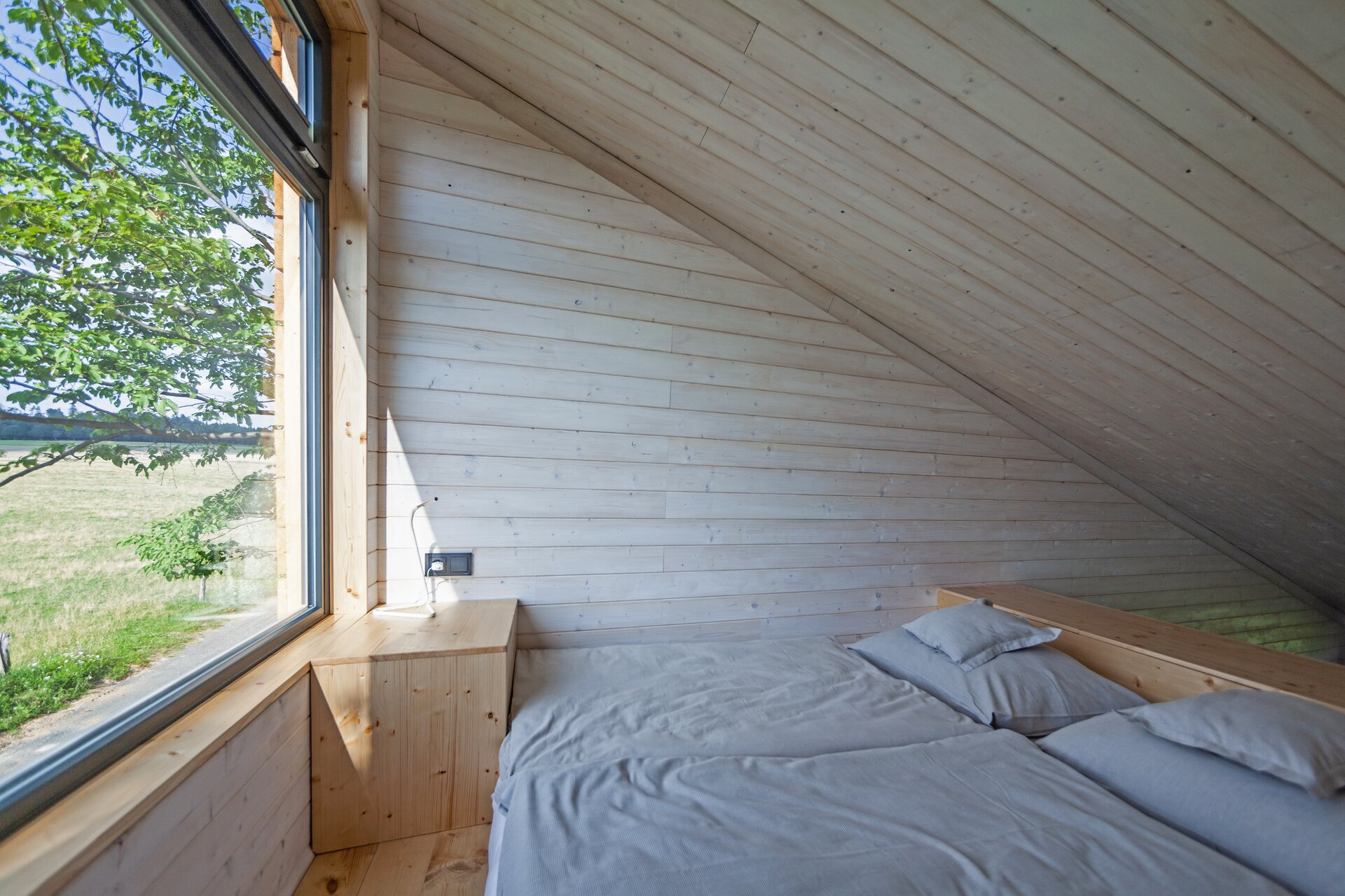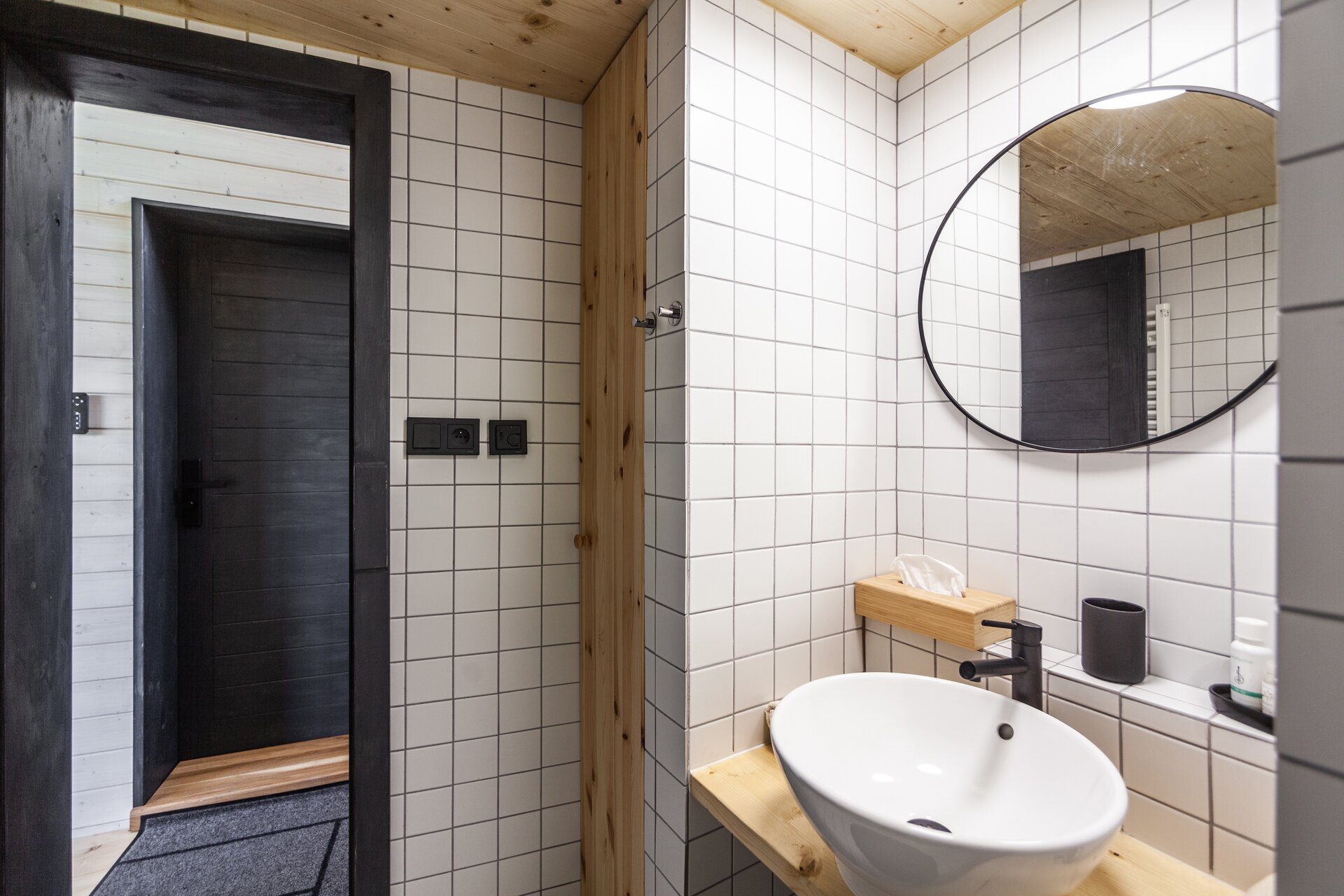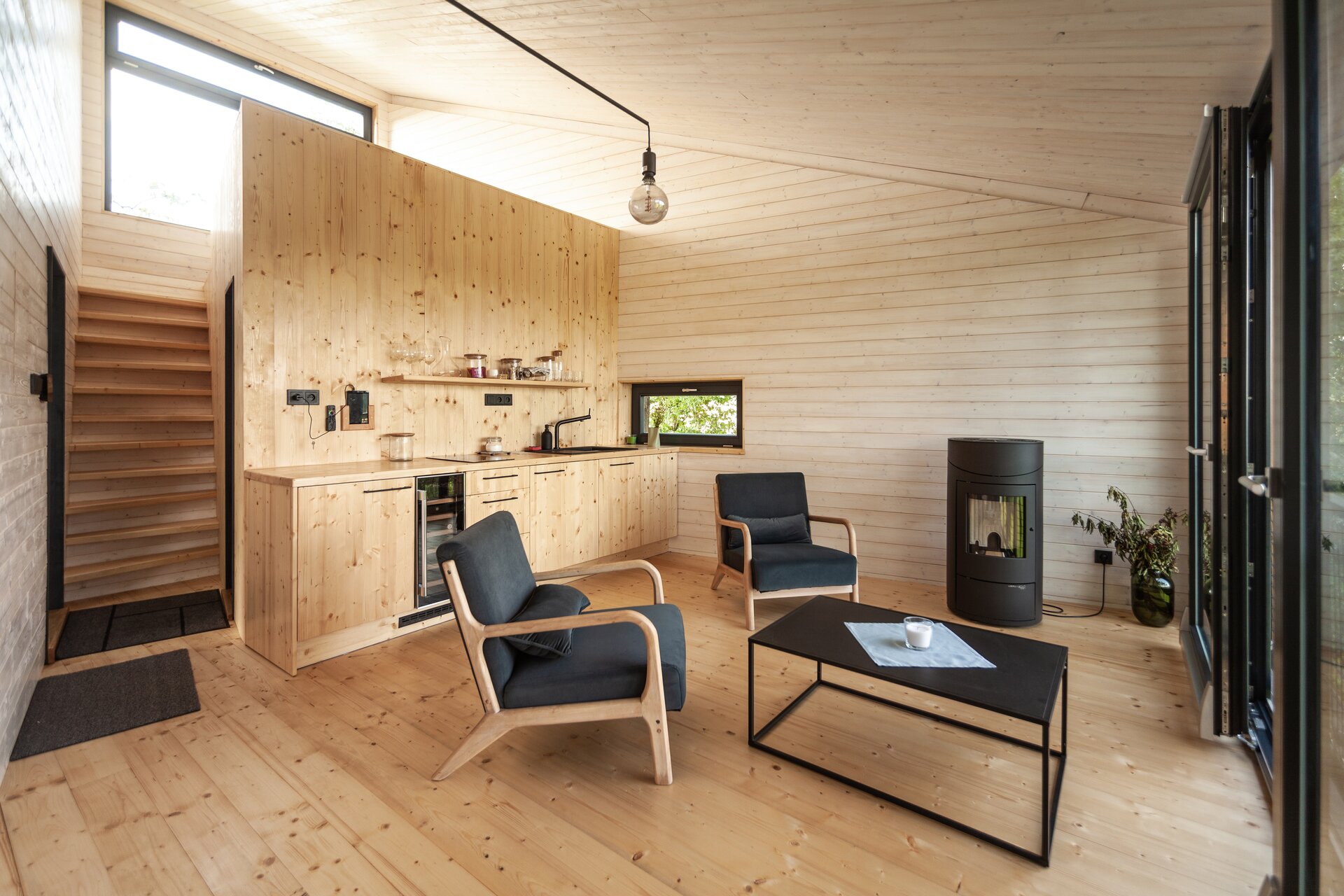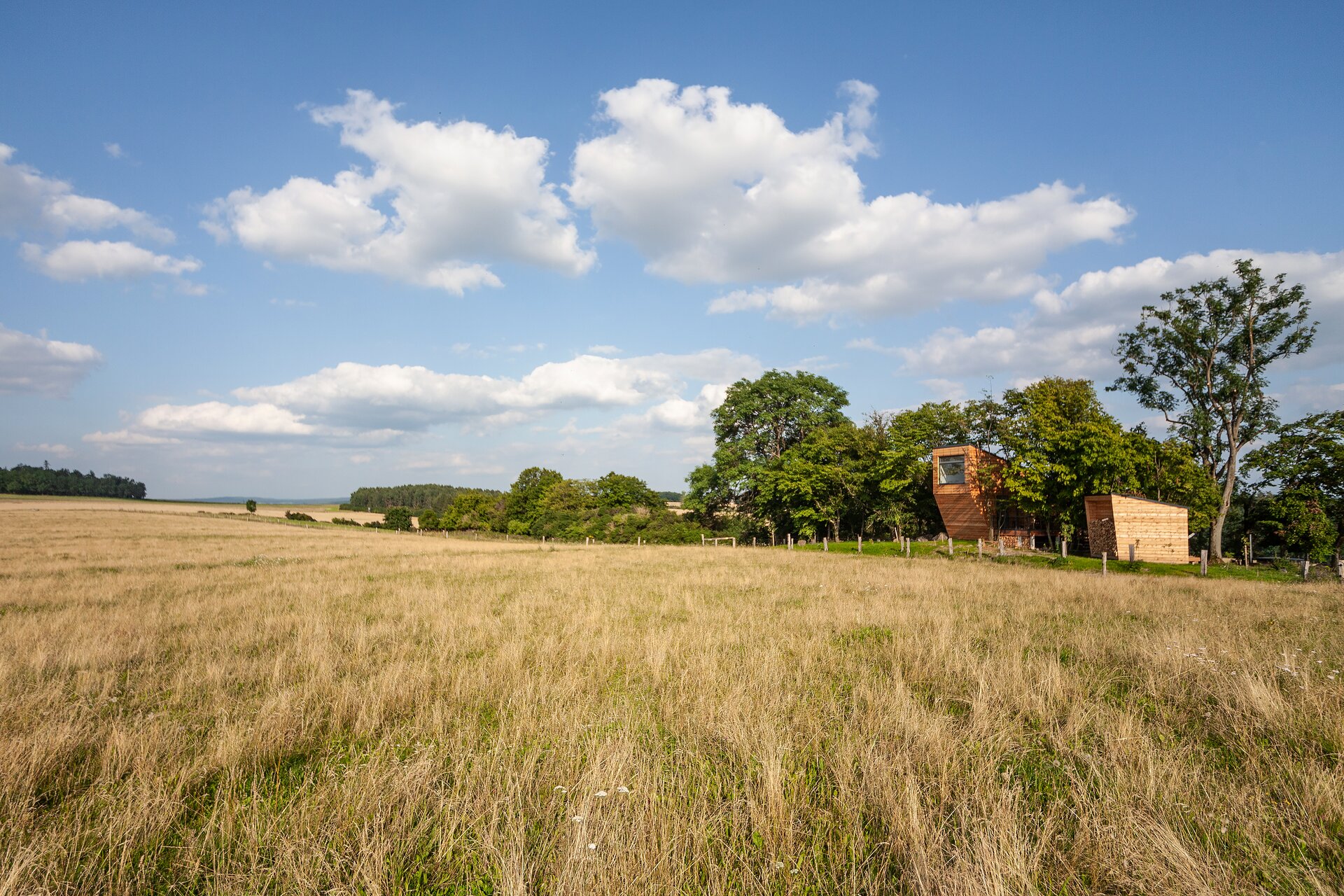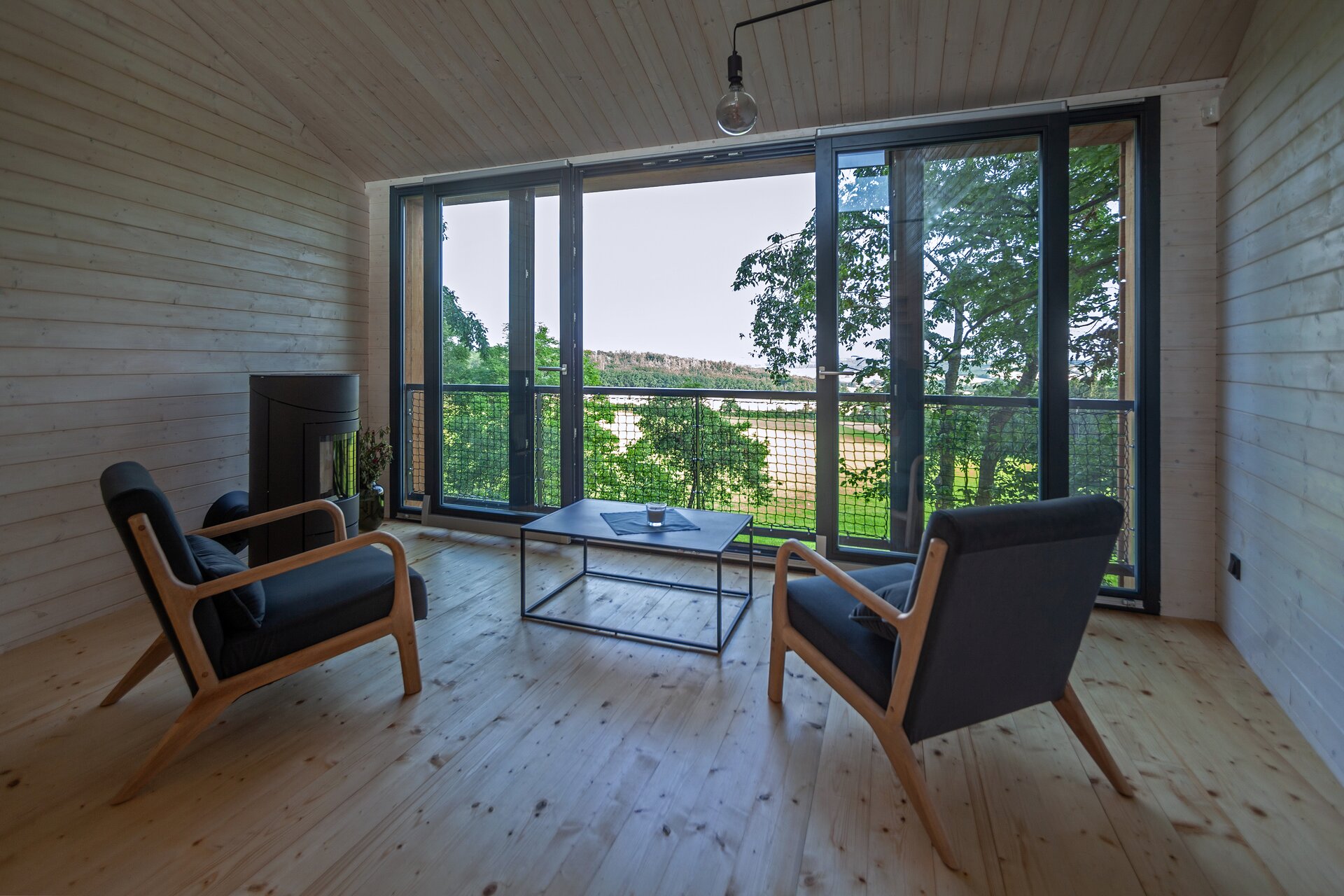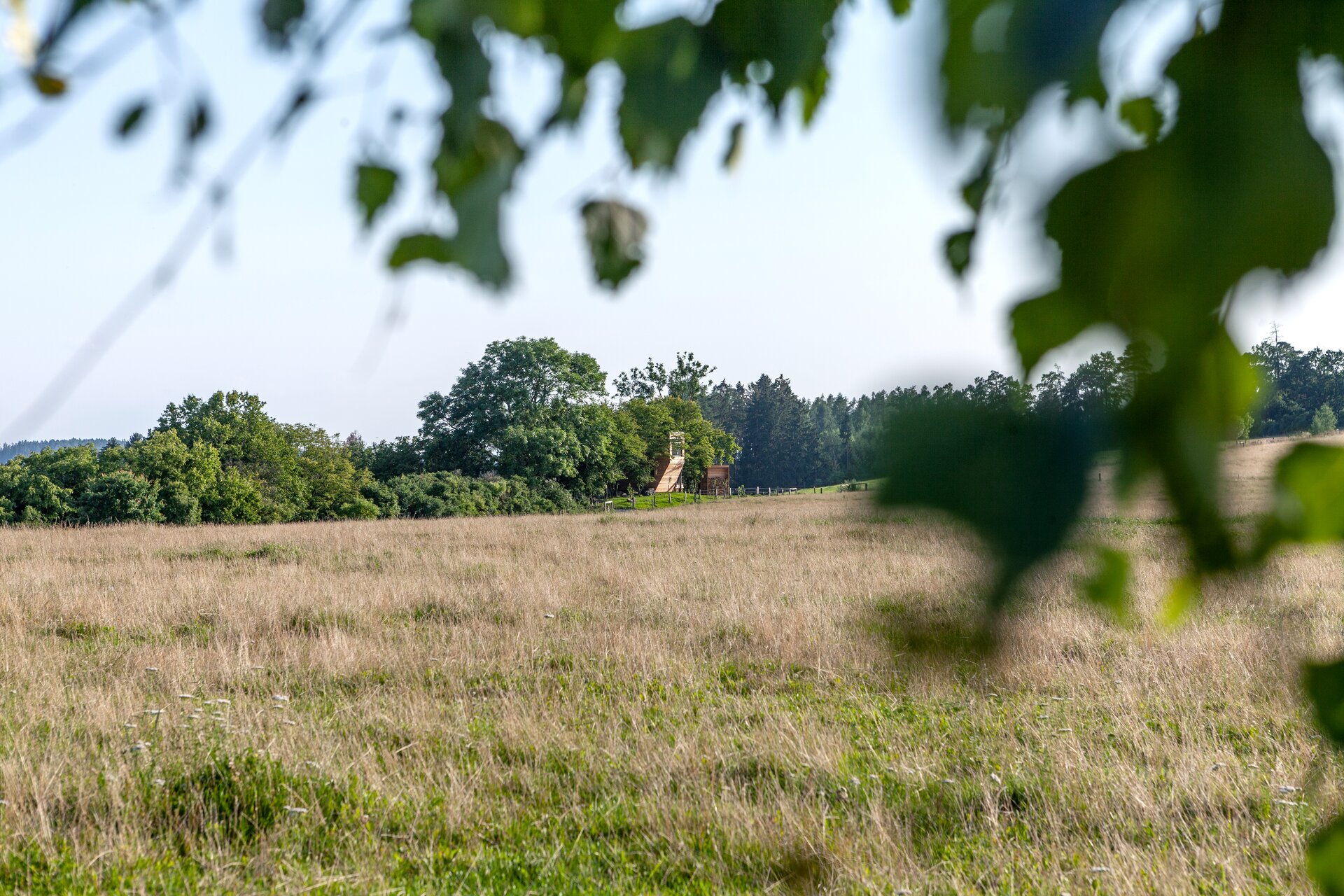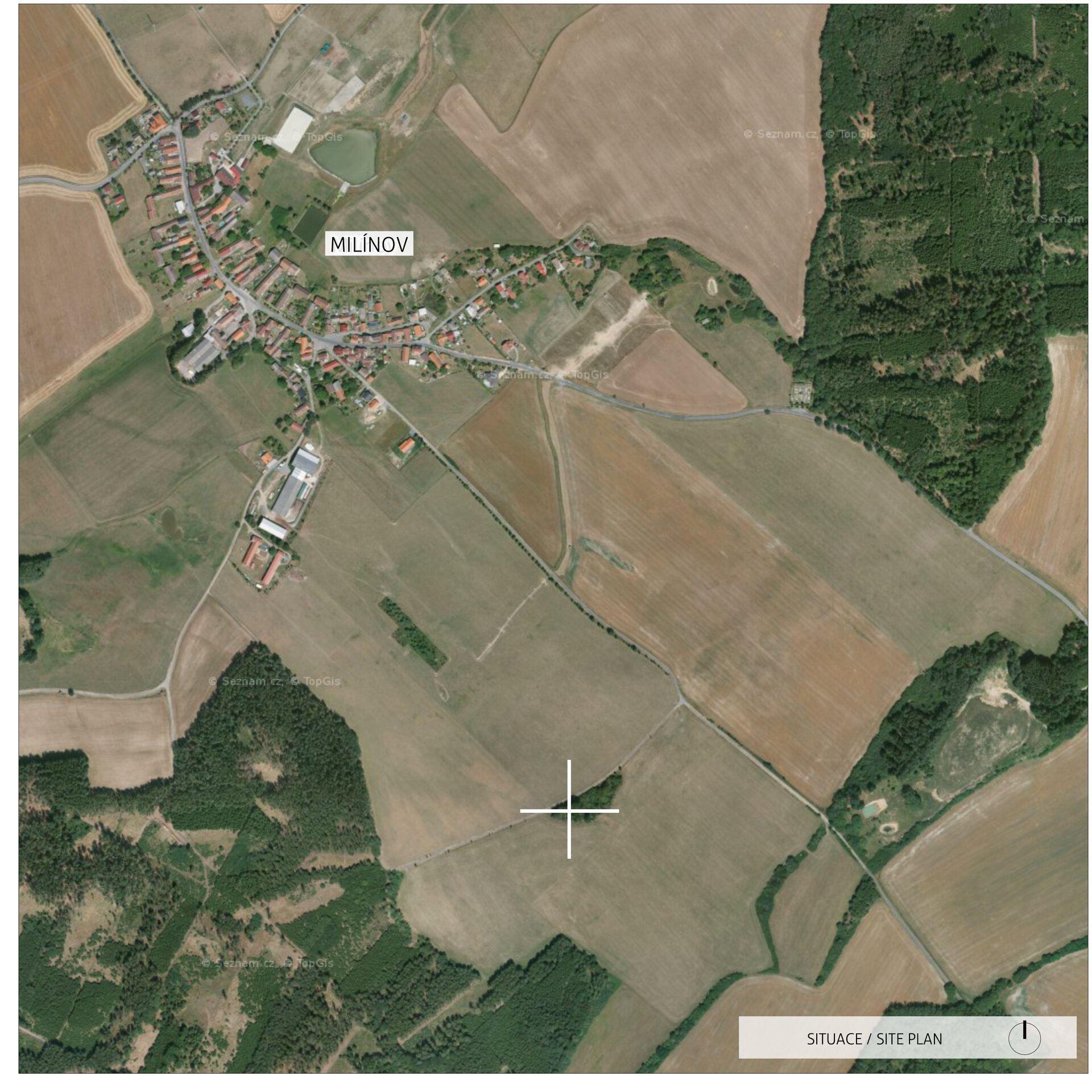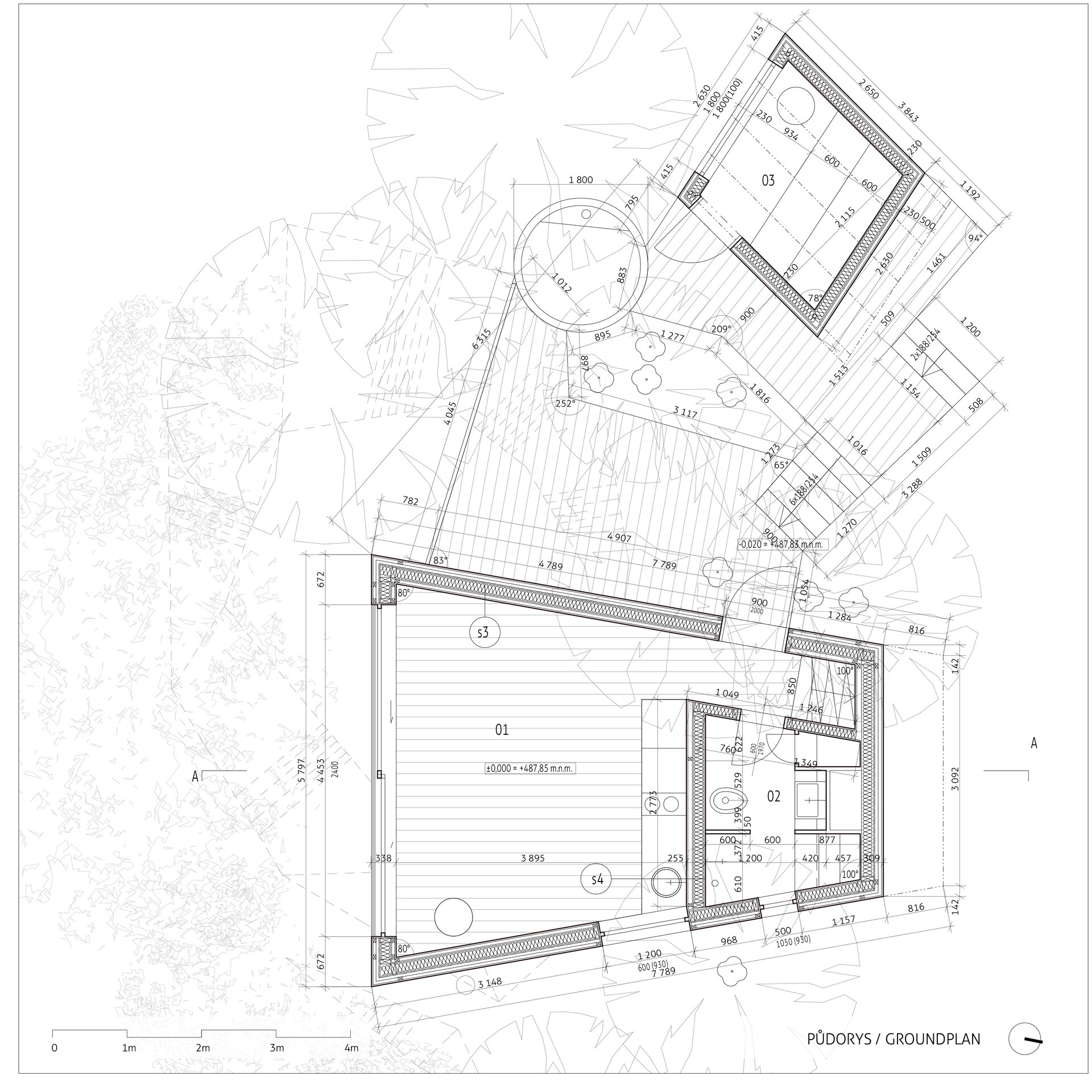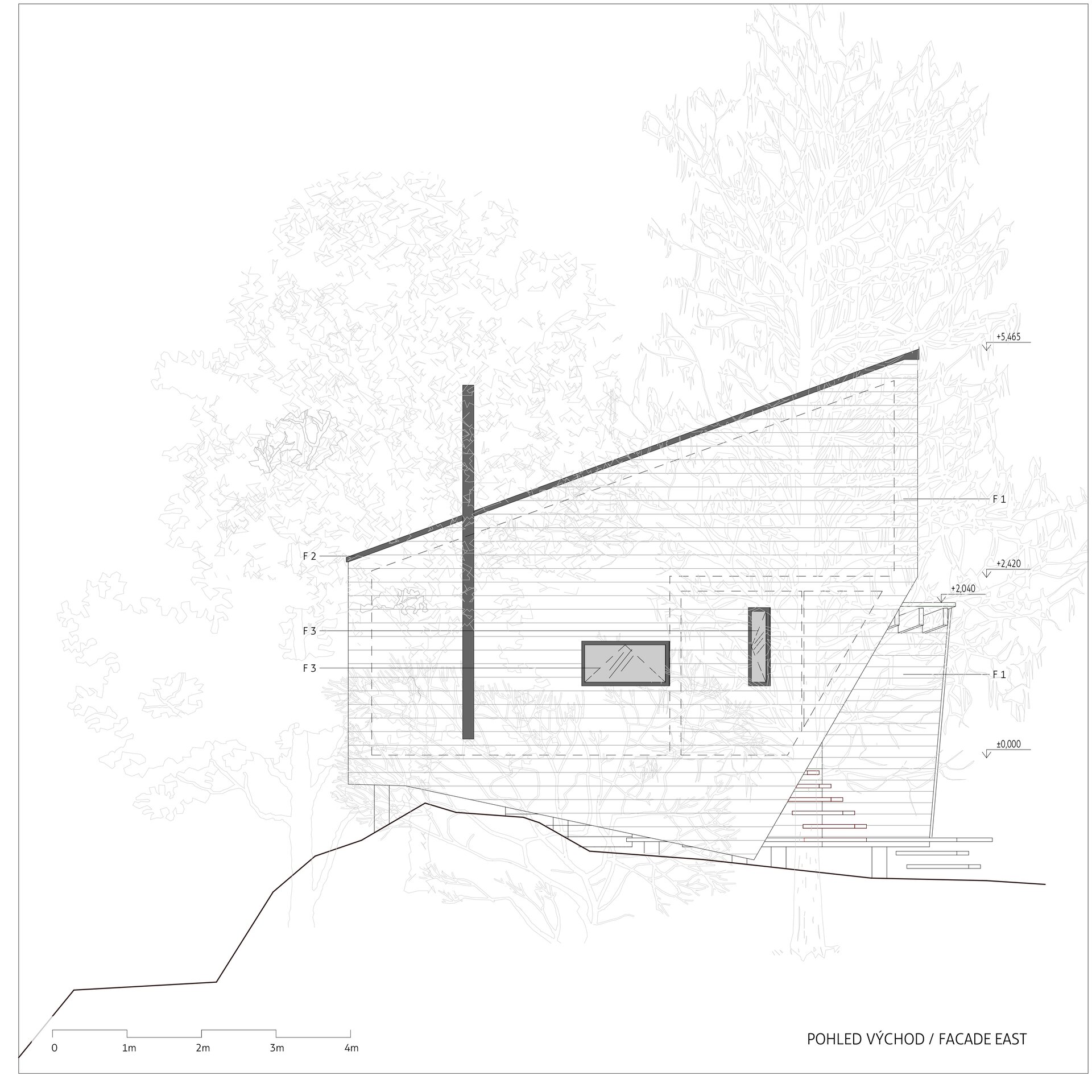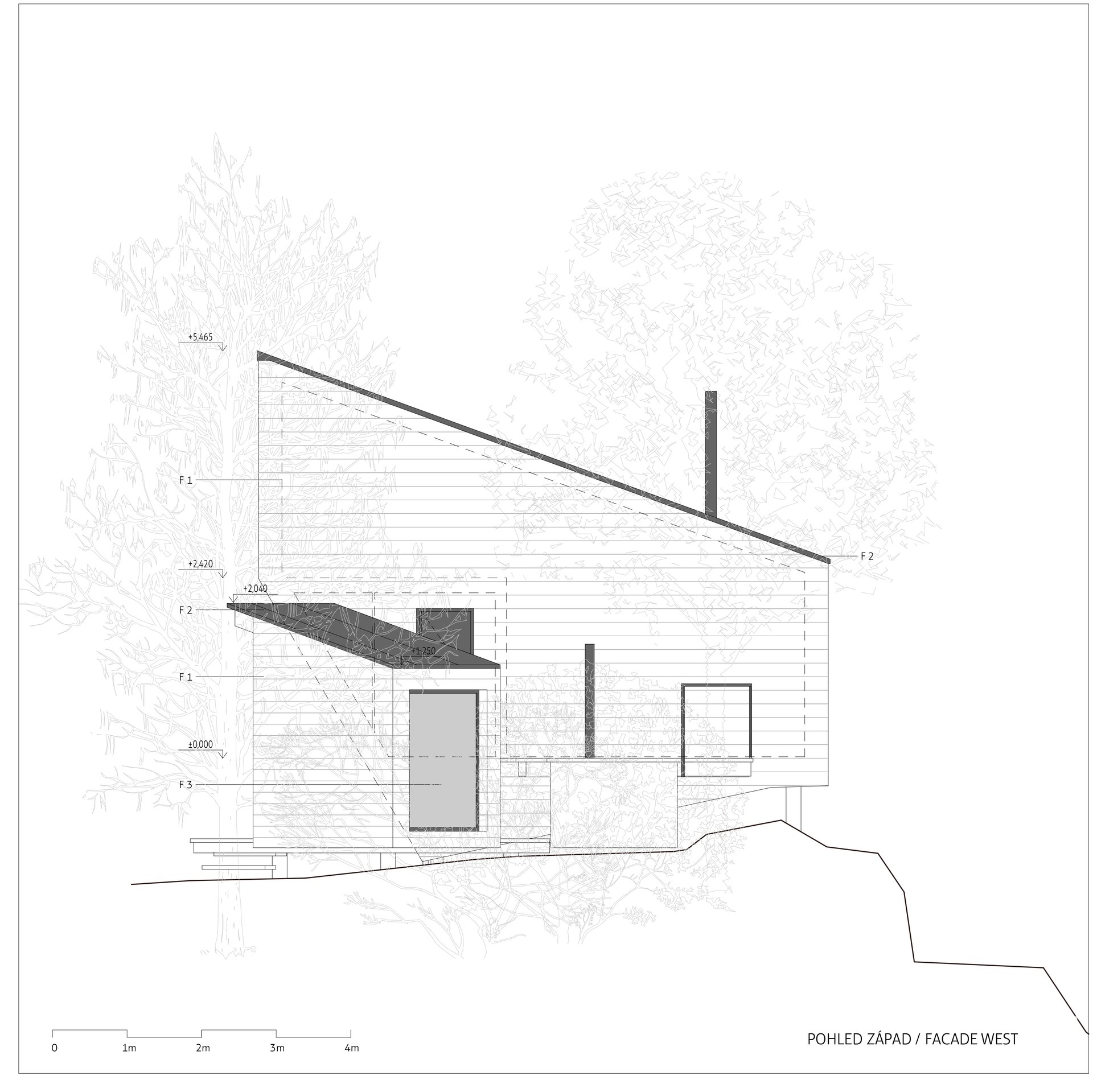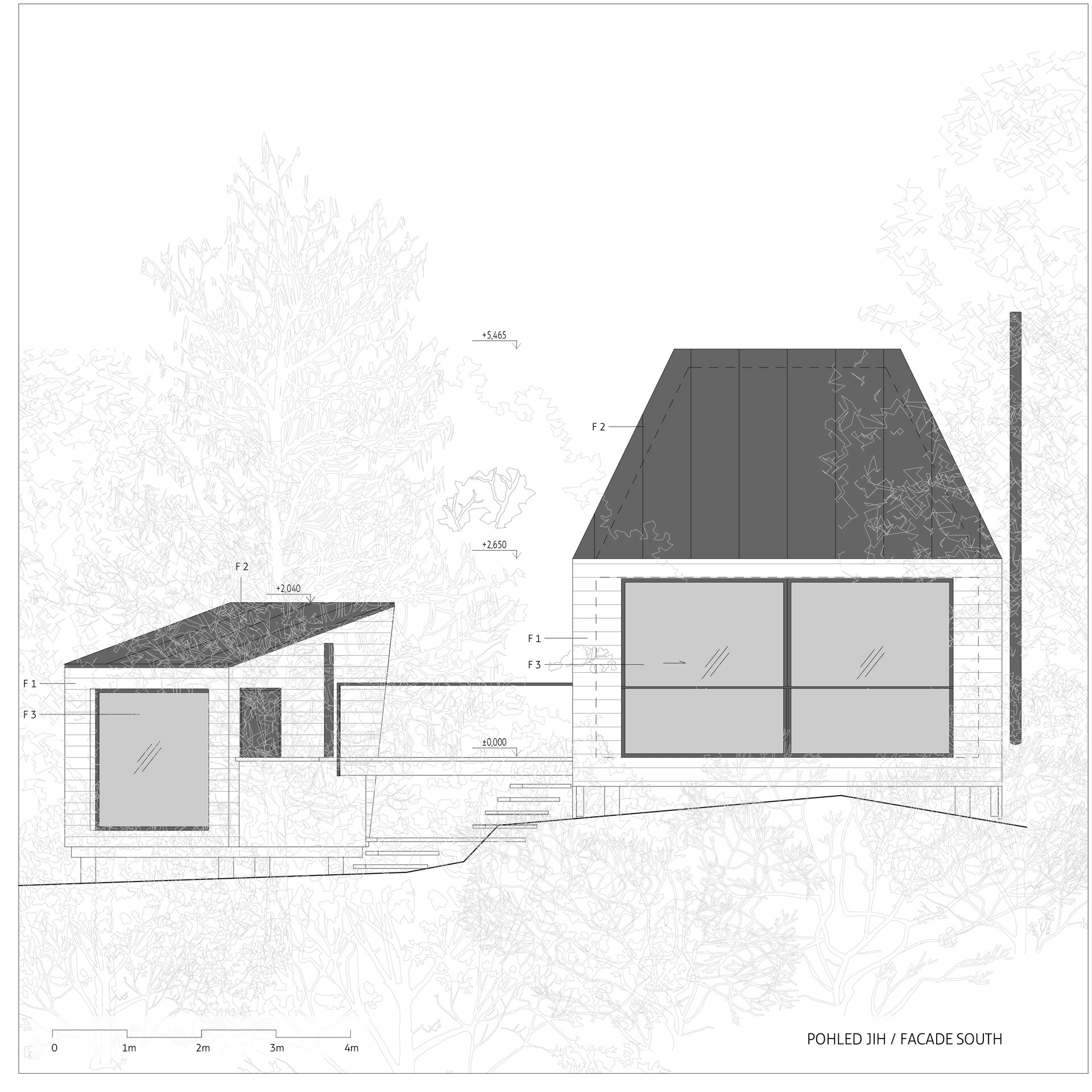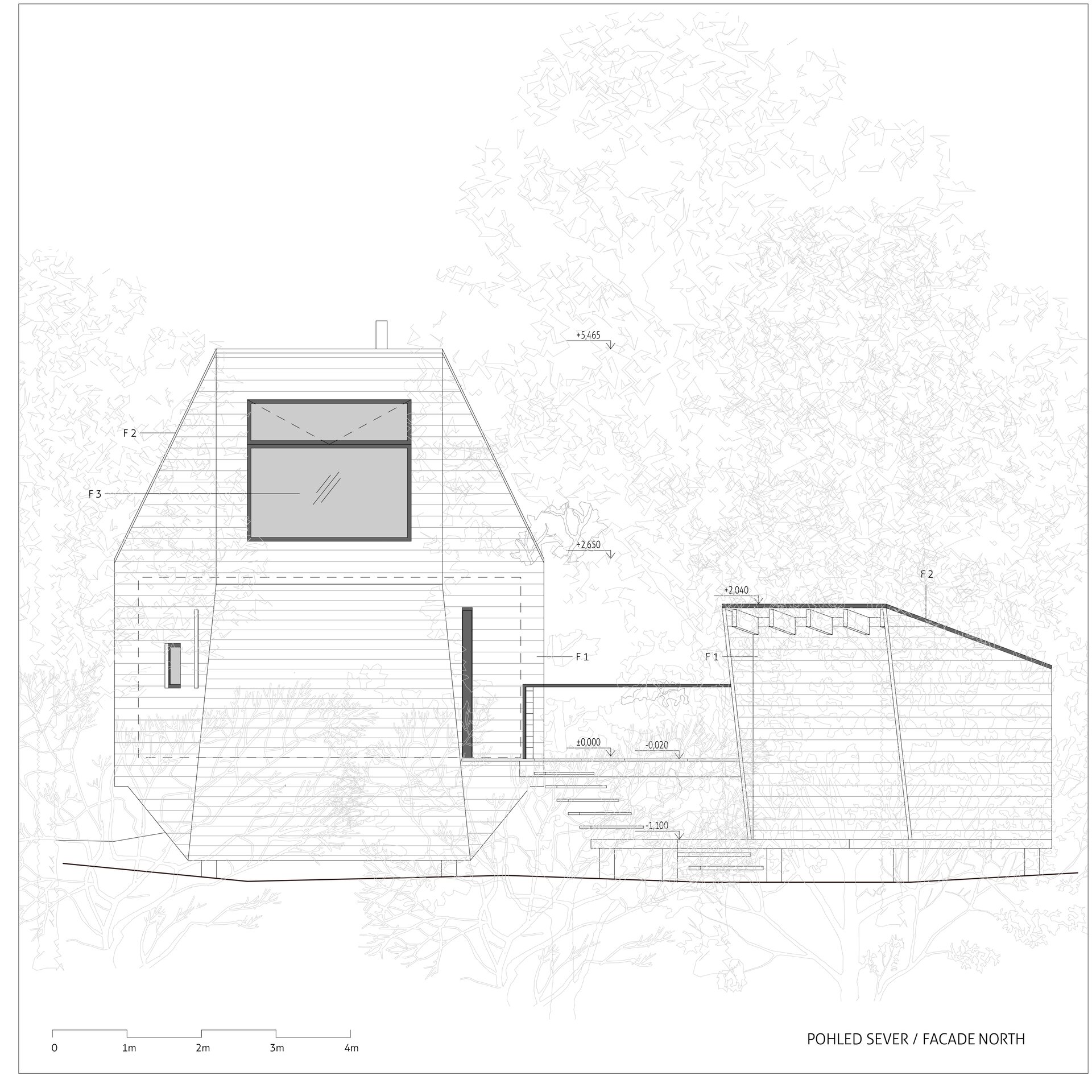 | | |
| --- | --- |
| Author | Jan Tyrpekl |
| Studio | |
| Location | Milínov |
| Investor | Pavel Moulis |
| Supplier | Studio Primitive - Jaroslav Kejř, Adam Ulrich |
| Date of project approval | March 2021 |
| Fotograf | |
This project was conceived as an expansion to the current accommodation options at a family farm. However it´s located outside the farm, about 1 km away from village called Milínov. Big portion of the site is located on a small rock formation covered in full-grown trees and other greenery. Because one of the main objectives wast to preserve all the greenery, no trees were cut down. This was the main aspect while placing the building on the site. The best views from the site are south and north – this fact has determined the main visual axis of the object. To provide privacy and shielding from the tourist path to the north of the object, the northen portion of the cabin has been lifted off the ground level and allowed for the elevated sleeping quarter to be placed above the bathroom. Further request was the placement of a sauna, a hot tub, and a terrace. These smaller elements folow the specific local topology, thus creating a double level deck above the rock formation.
Both the cabin and the sauna have been erected using the 2by4 system.
Green building
Environmental certification
| | |
| --- | --- |
| Type and level of certificate | - |
Water management
| | |
| --- | --- |
| Is rainwater used for irrigation? | |
| Is rainwater used for other purposes, e.g. toilet flushing ? | |
| Does the building have a green roof / facade ? | |
| Is reclaimed waste water used, e.g. from showers and sinks ? | |
The quality of the indoor environment
| | |
| --- | --- |
| Is clean air supply automated ? | |
| Is comfortable temperature during summer and winter automated? | |
| Is natural lighting guaranteed in all living areas? | |
| Is artificial lighting automated? | |
| Is acoustic comfort, specifically reverberation time, guaranteed? | |
| Does the layout solution include zoning and ergonomics elements? | |
Principles of circular economics
| | |
| --- | --- |
| Does the project use recycled materials? | |
| Does the project use recyclable materials? | |
| Are materials with a documented Environmental Product Declaration (EPD) promoted in the project? | |
| Are other sustainability certifications used for materials and elements? | |
Energy efficiency
| | |
| --- | --- |
| Energy performance class of the building according to the Energy Performance Certificate of the building | |
| Is efficient energy management (measurement and regular analysis of consumption data) considered? | |
| Are renewable sources of energy used, e.g. solar system, photovoltaics? | |
Interconnection with surroundings
| | |
| --- | --- |
| Does the project enable the easy use of public transport? | |
| Does the project support the use of alternative modes of transport, e.g cycling, walking etc. ? | |
| Is there access to recreational natural areas, e.g. parks, in the immediate vicinity of the building? | |