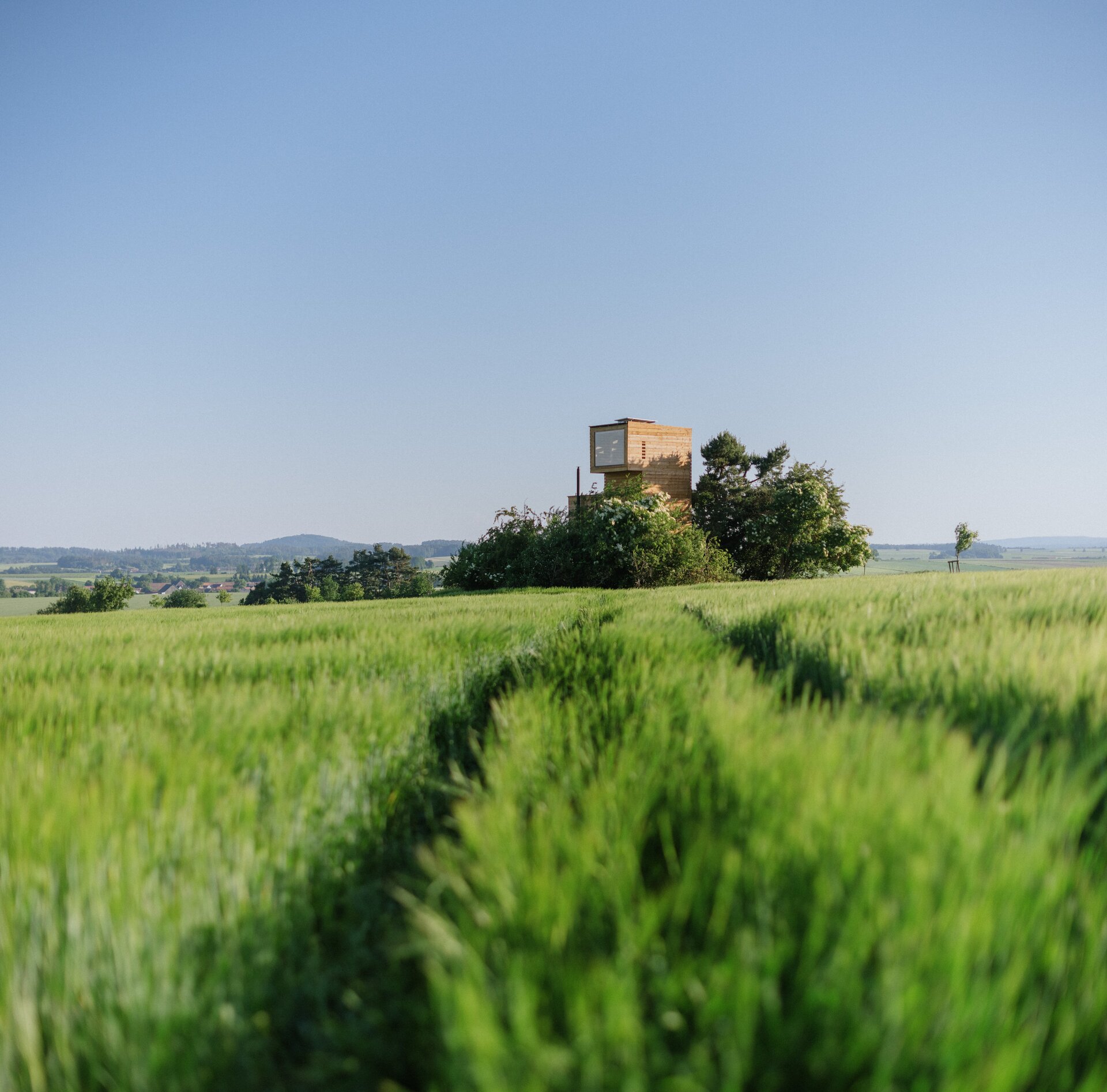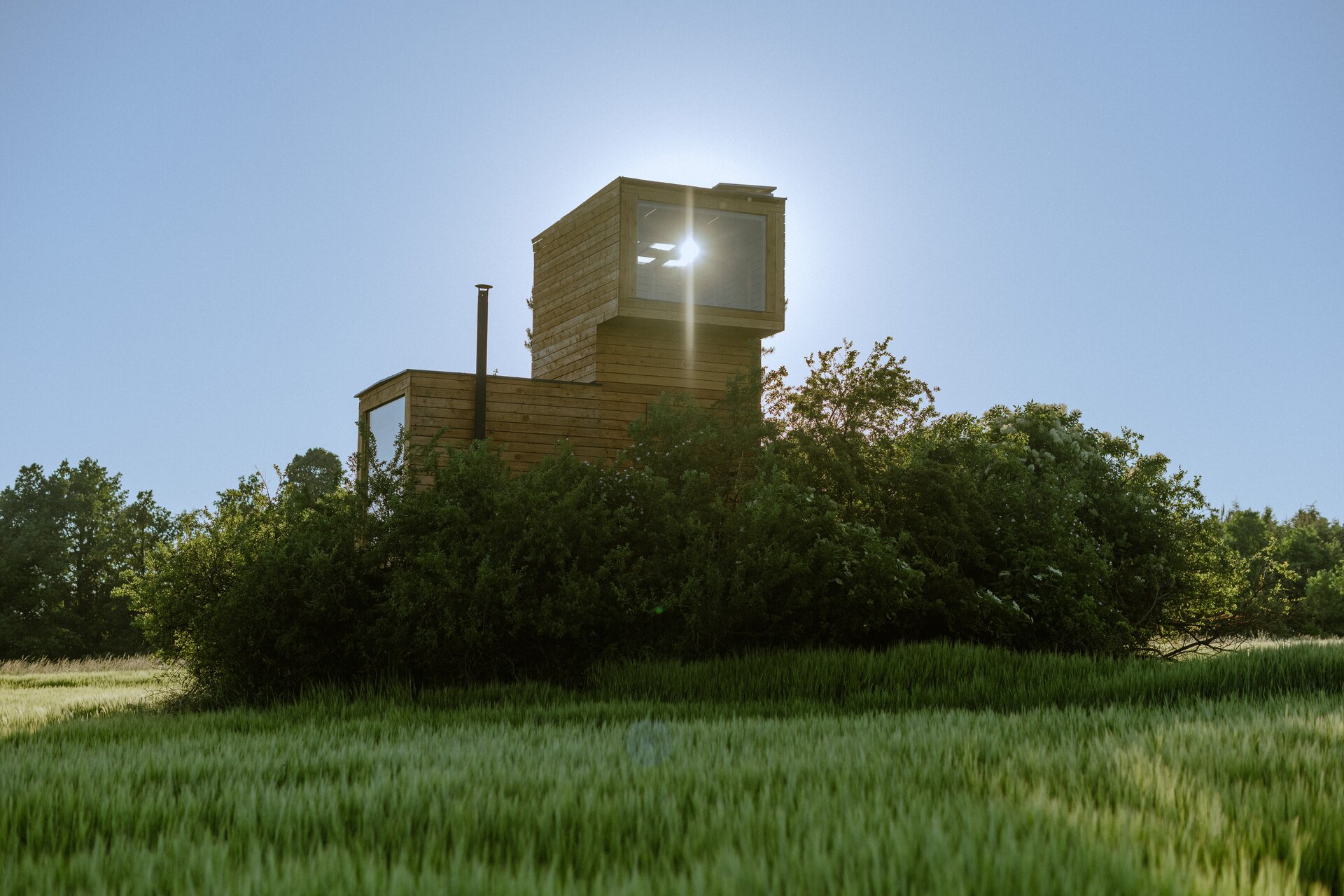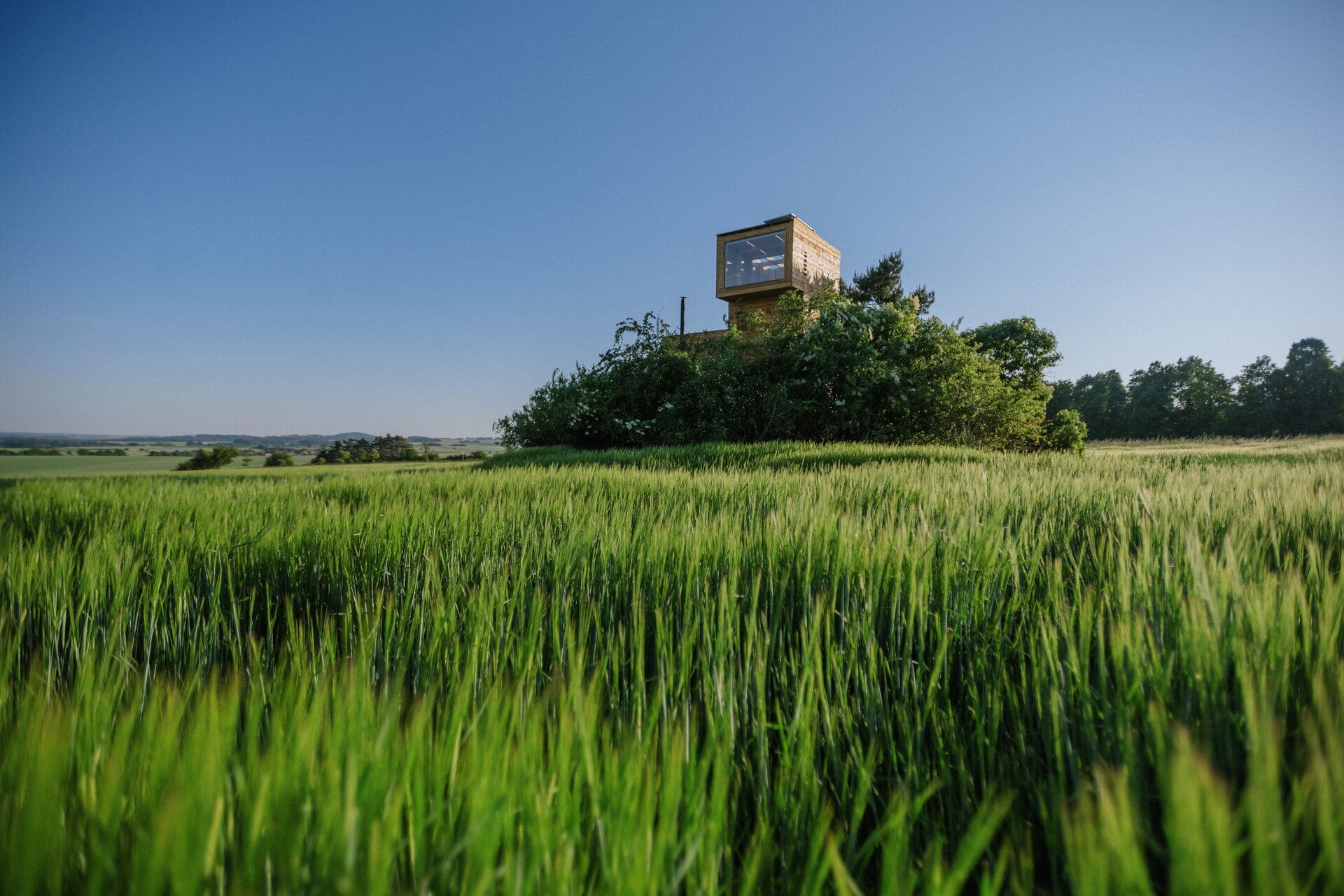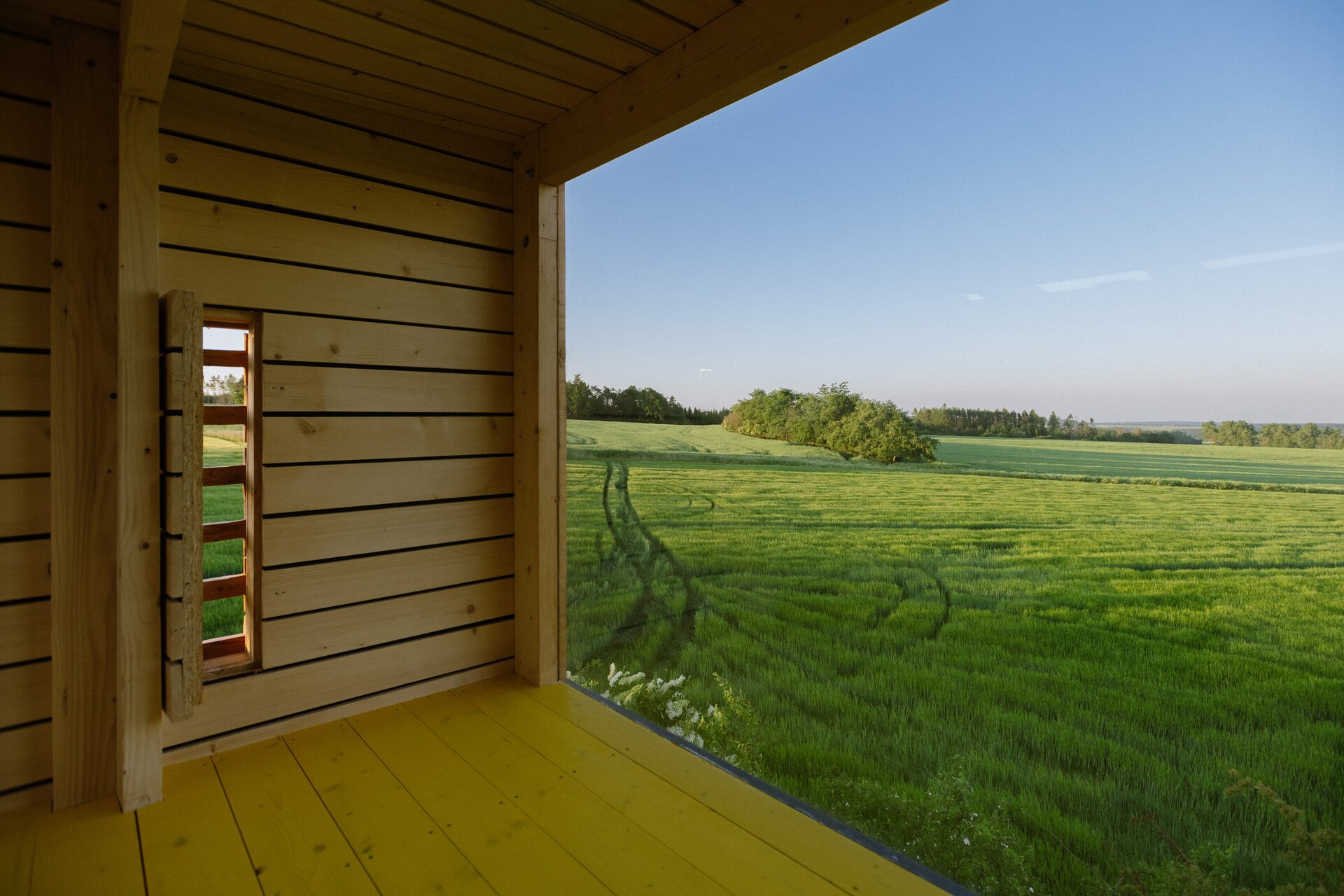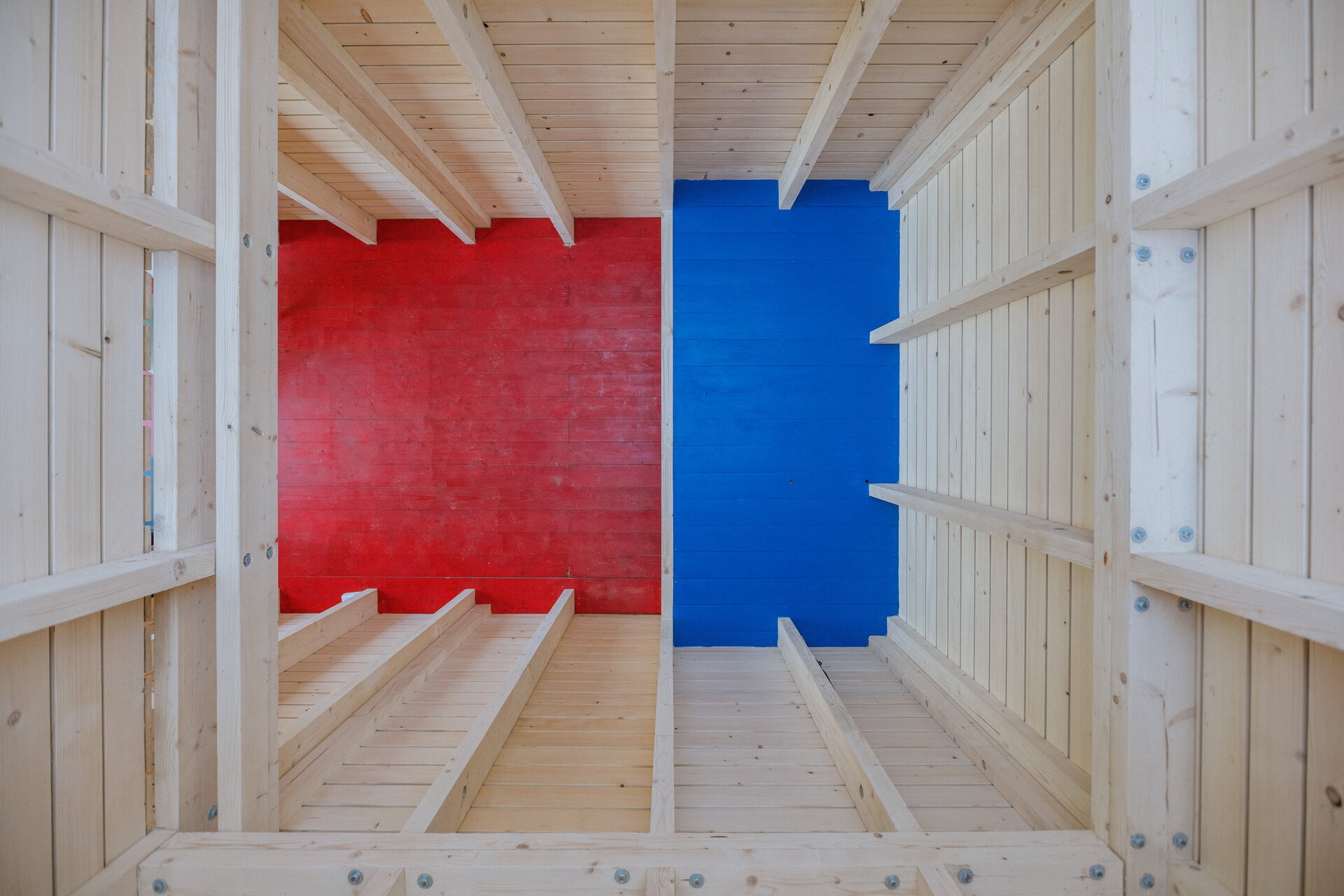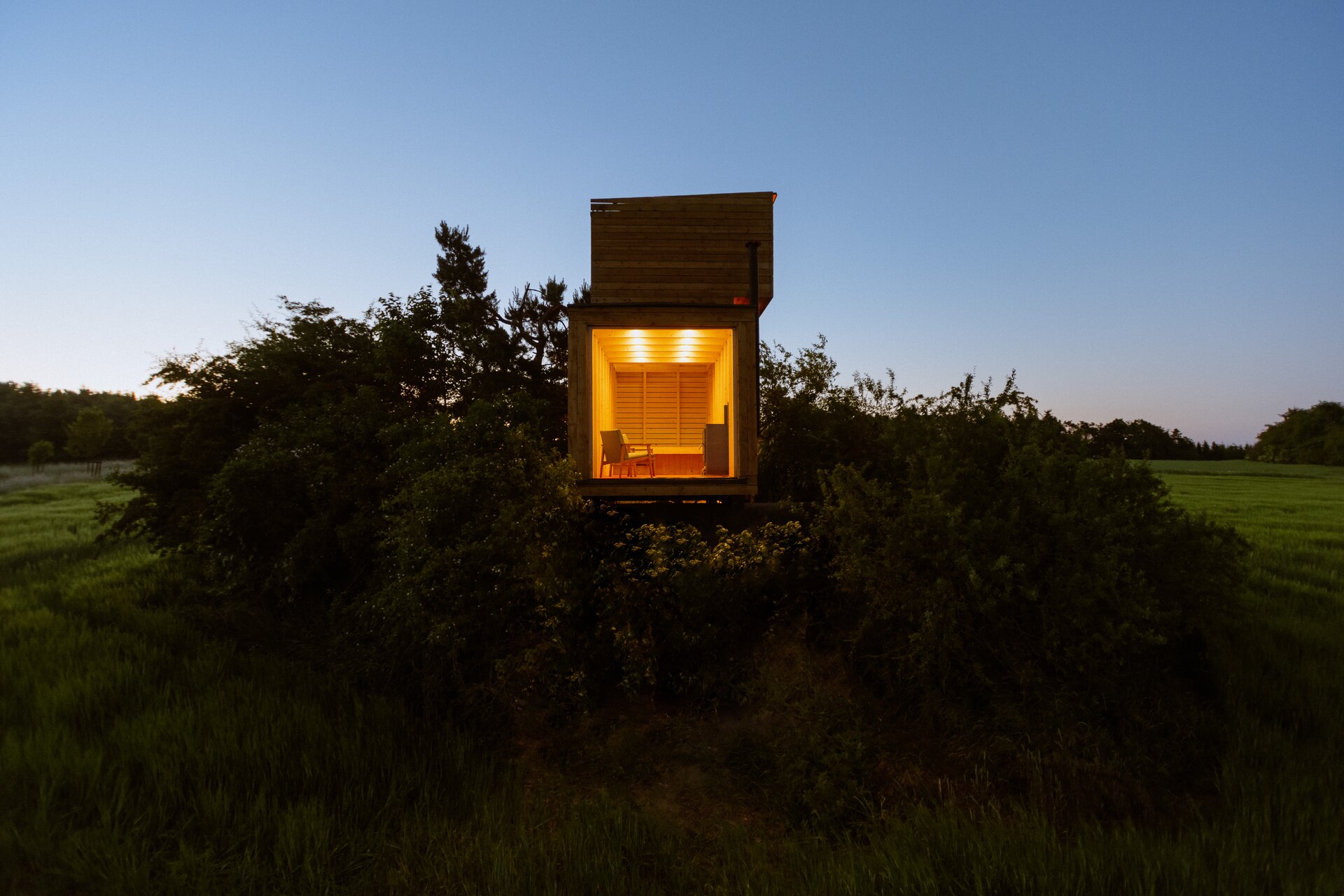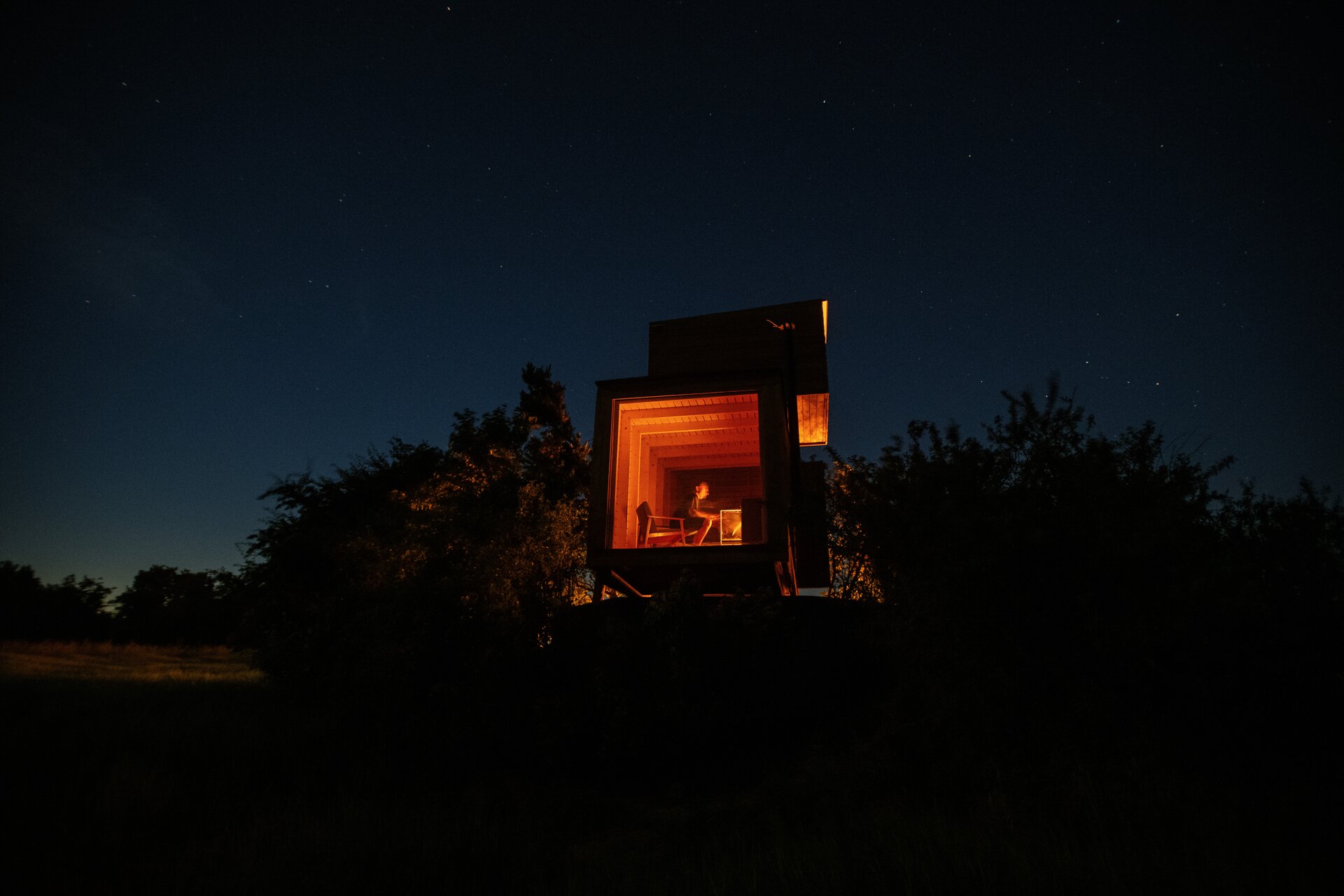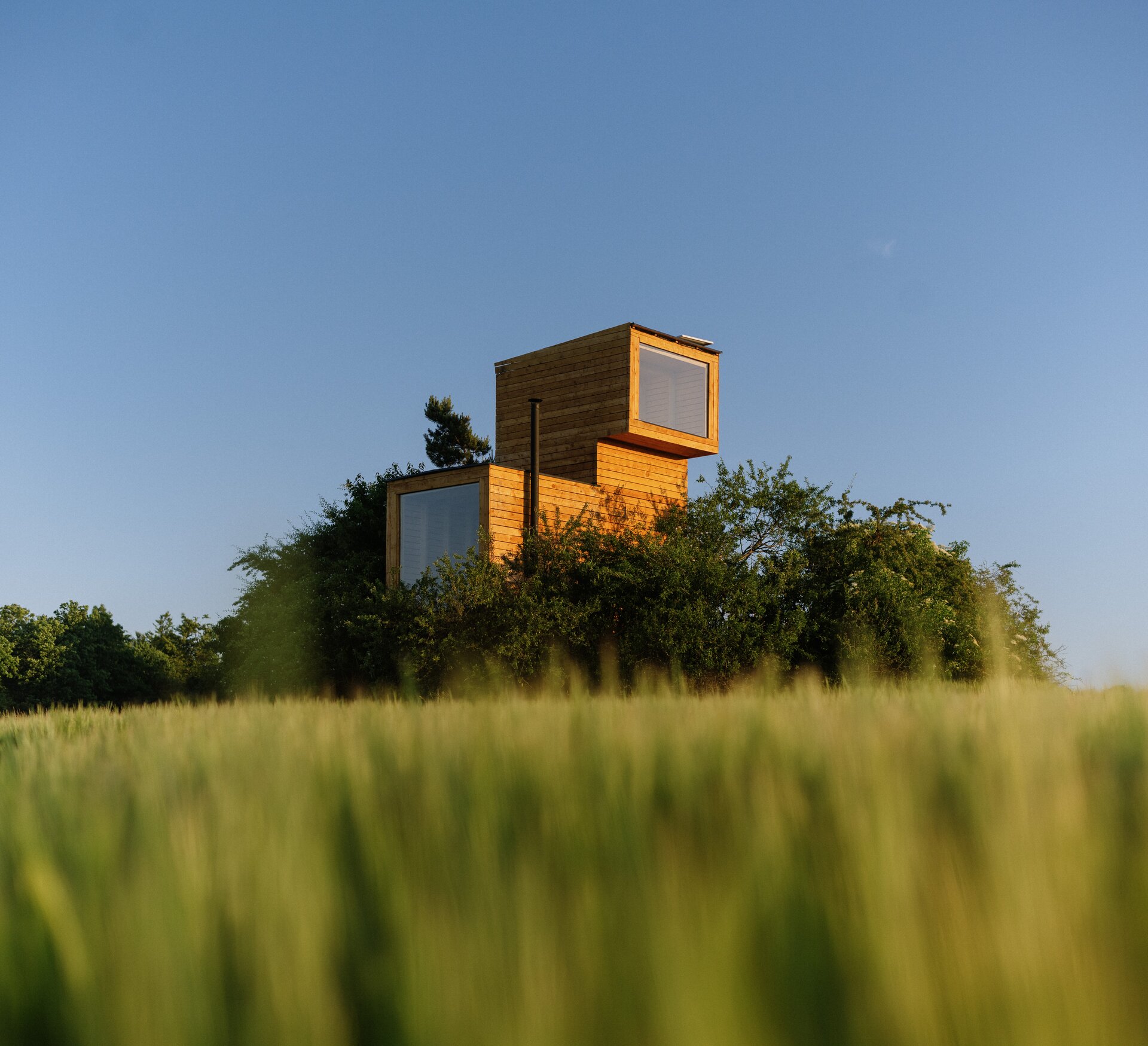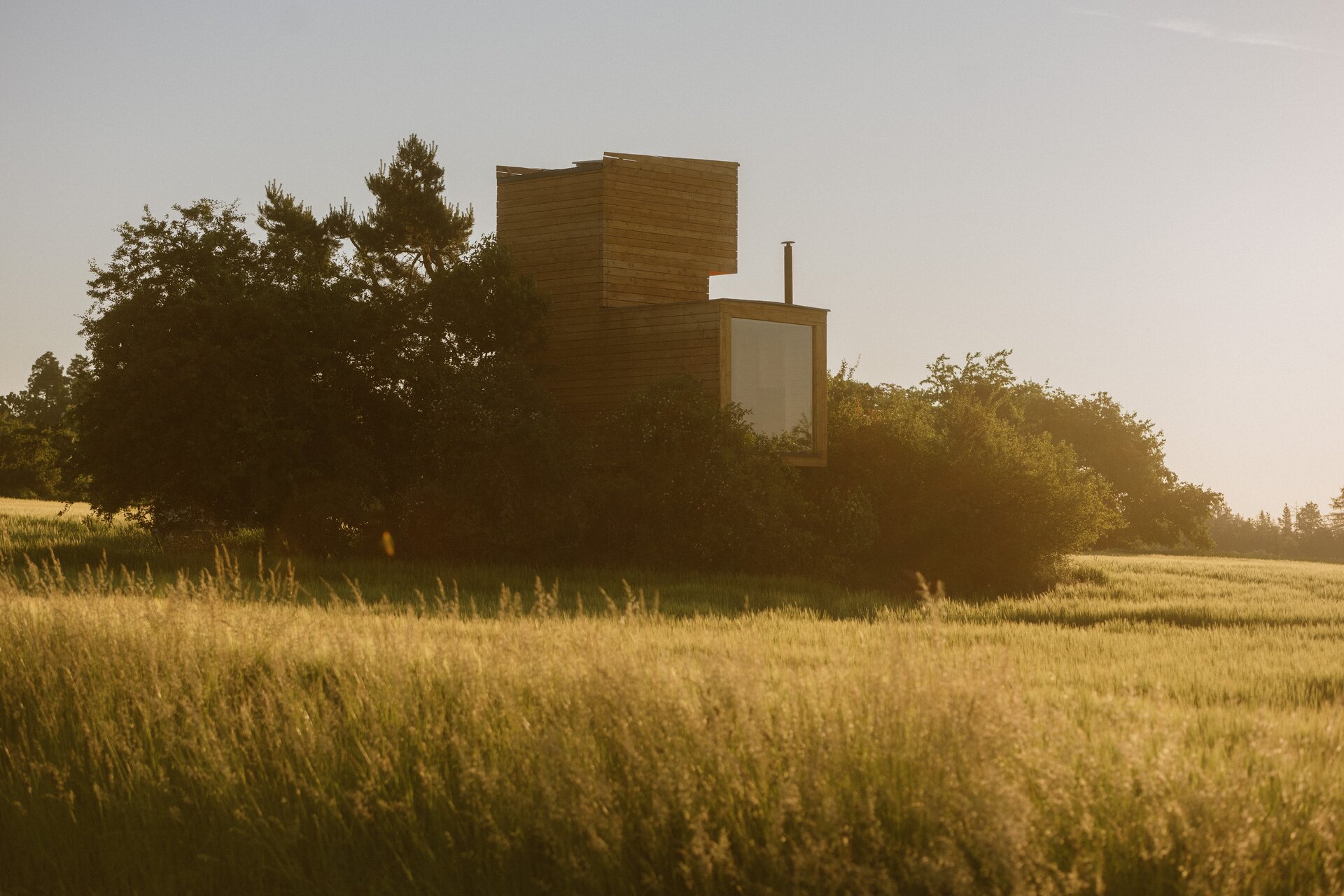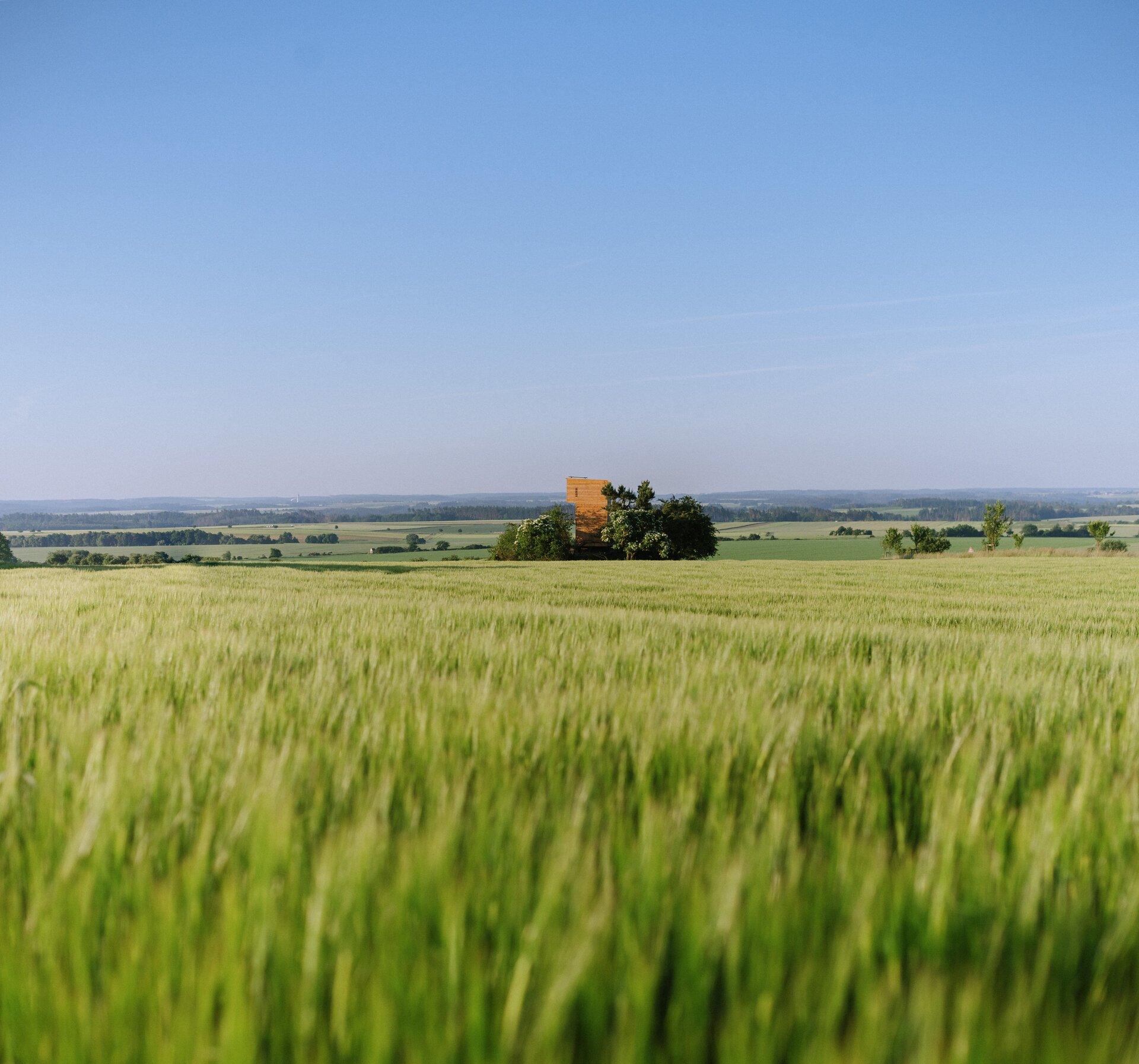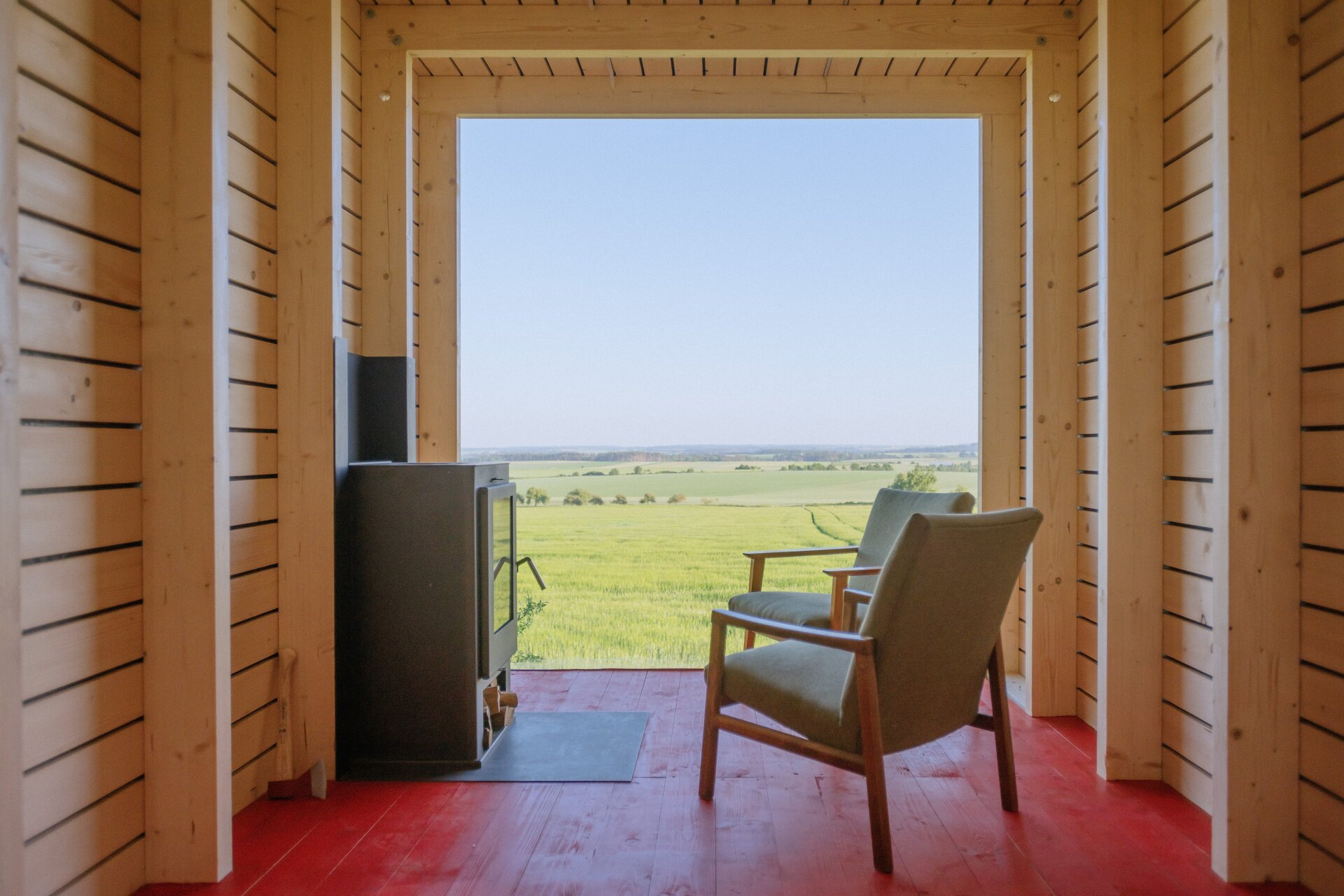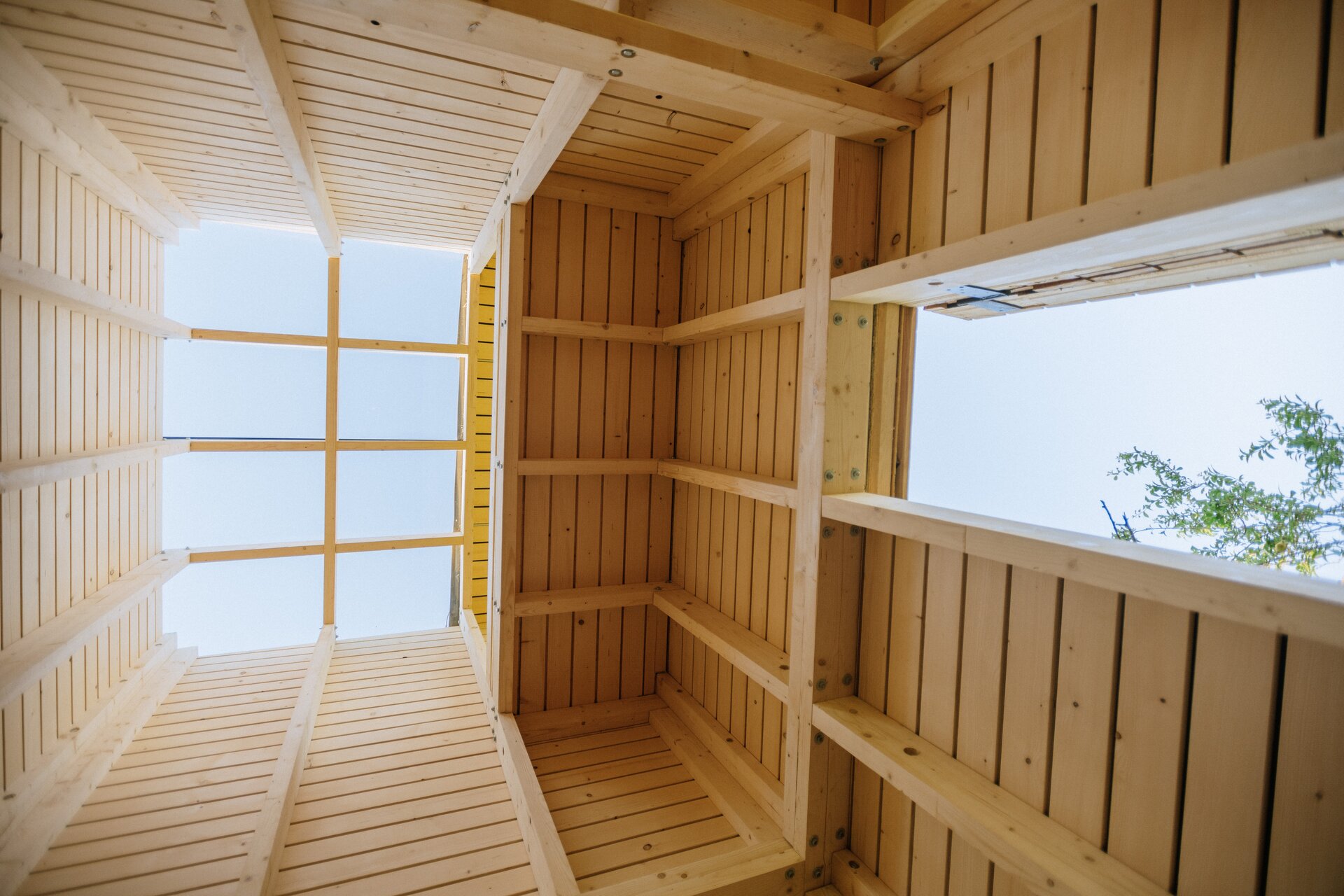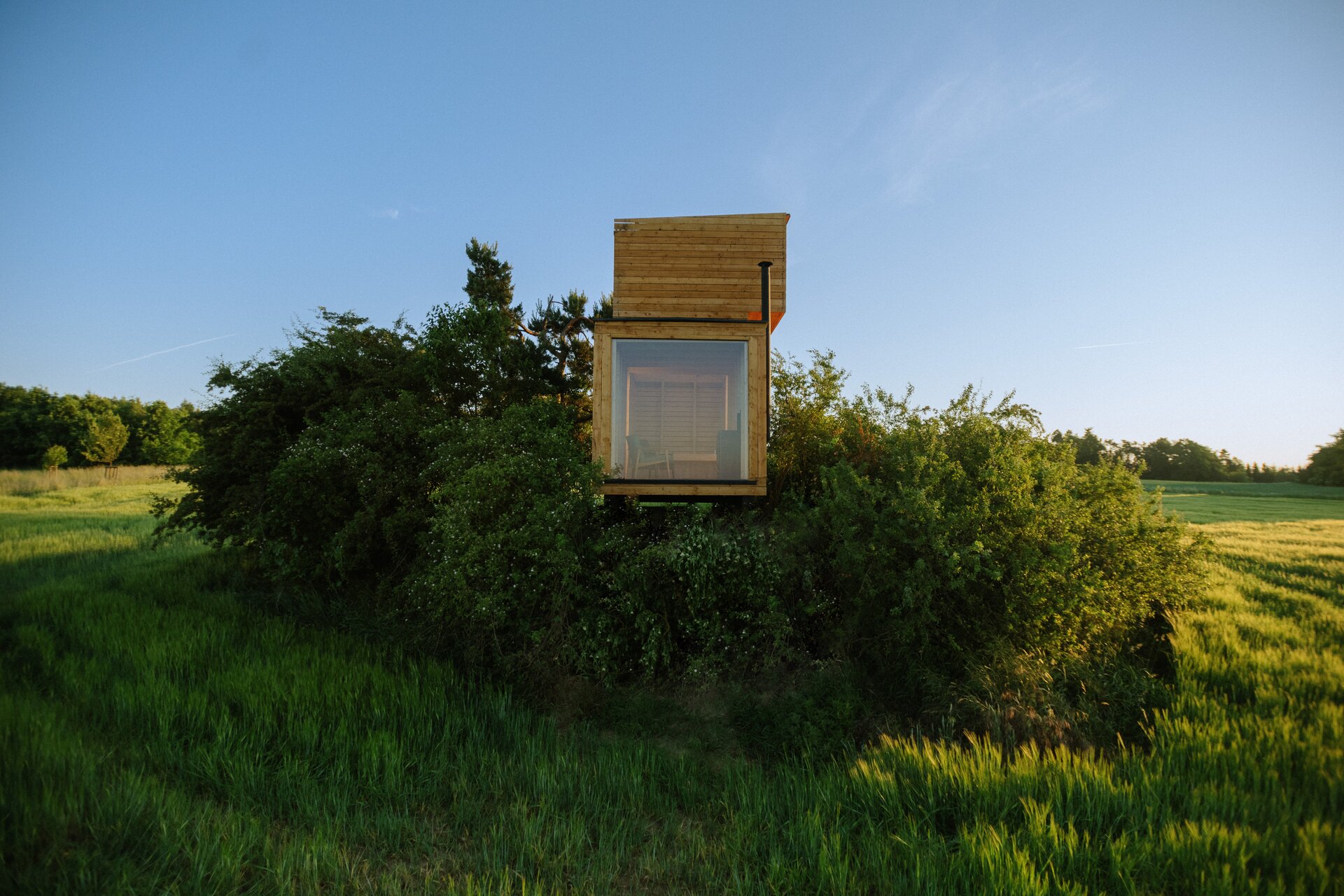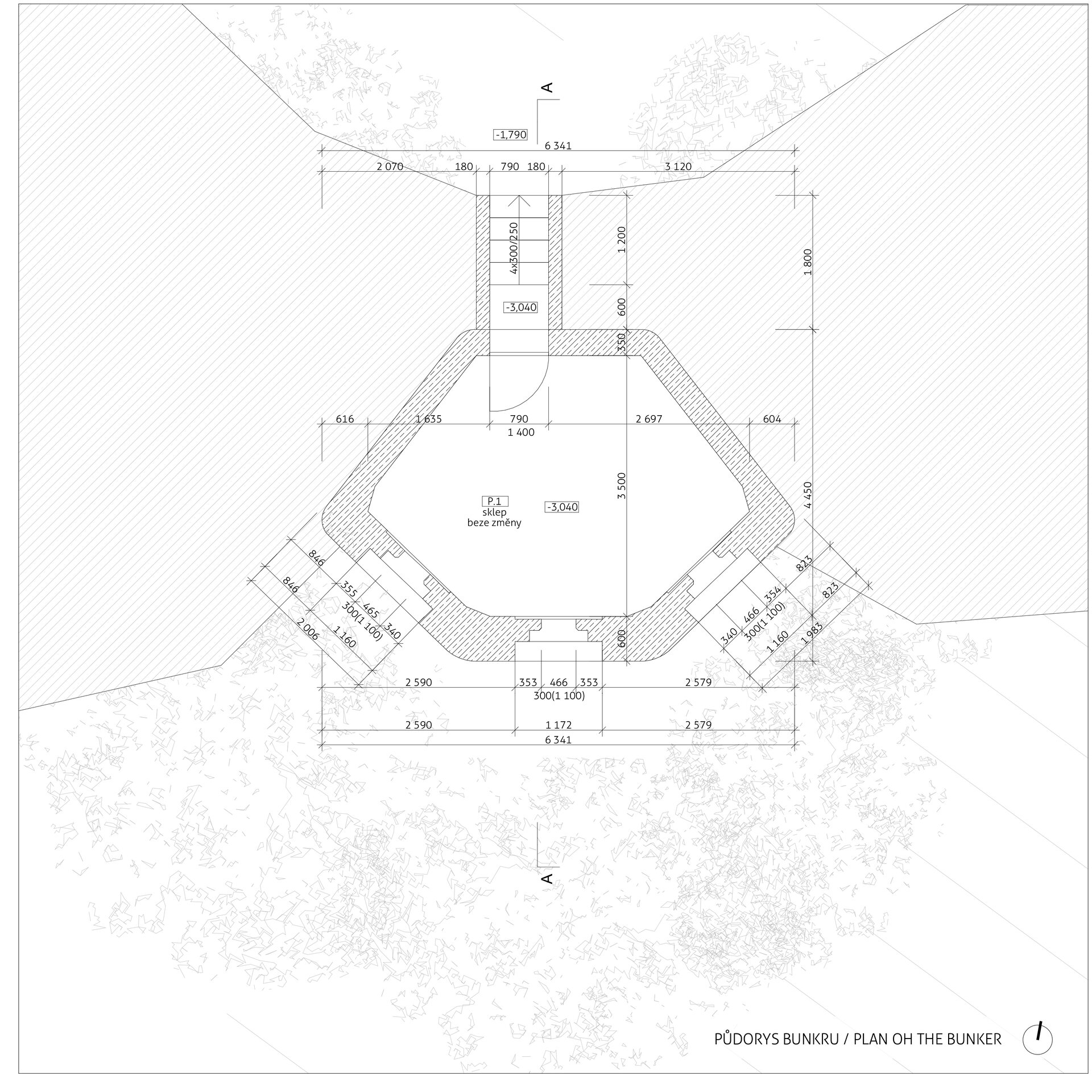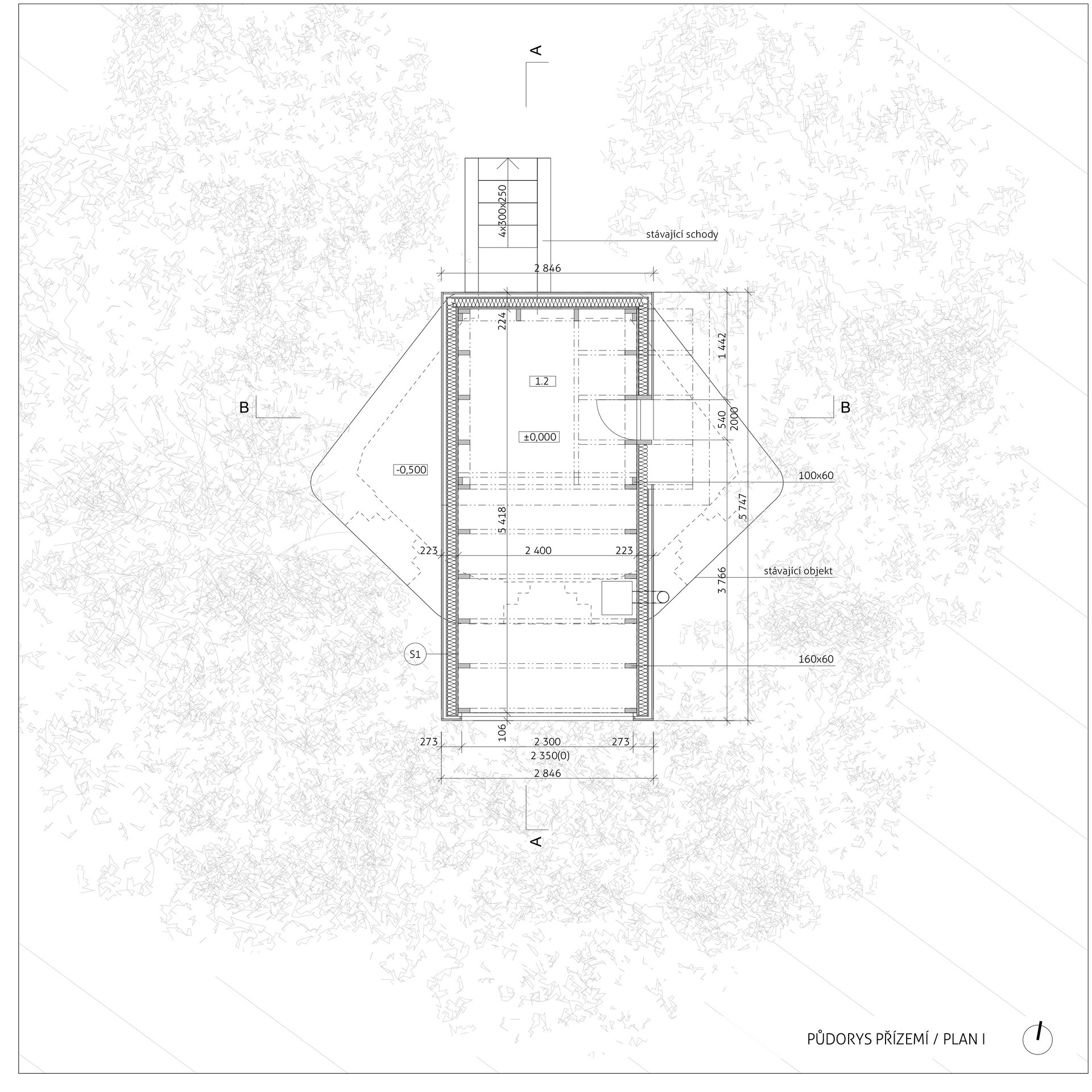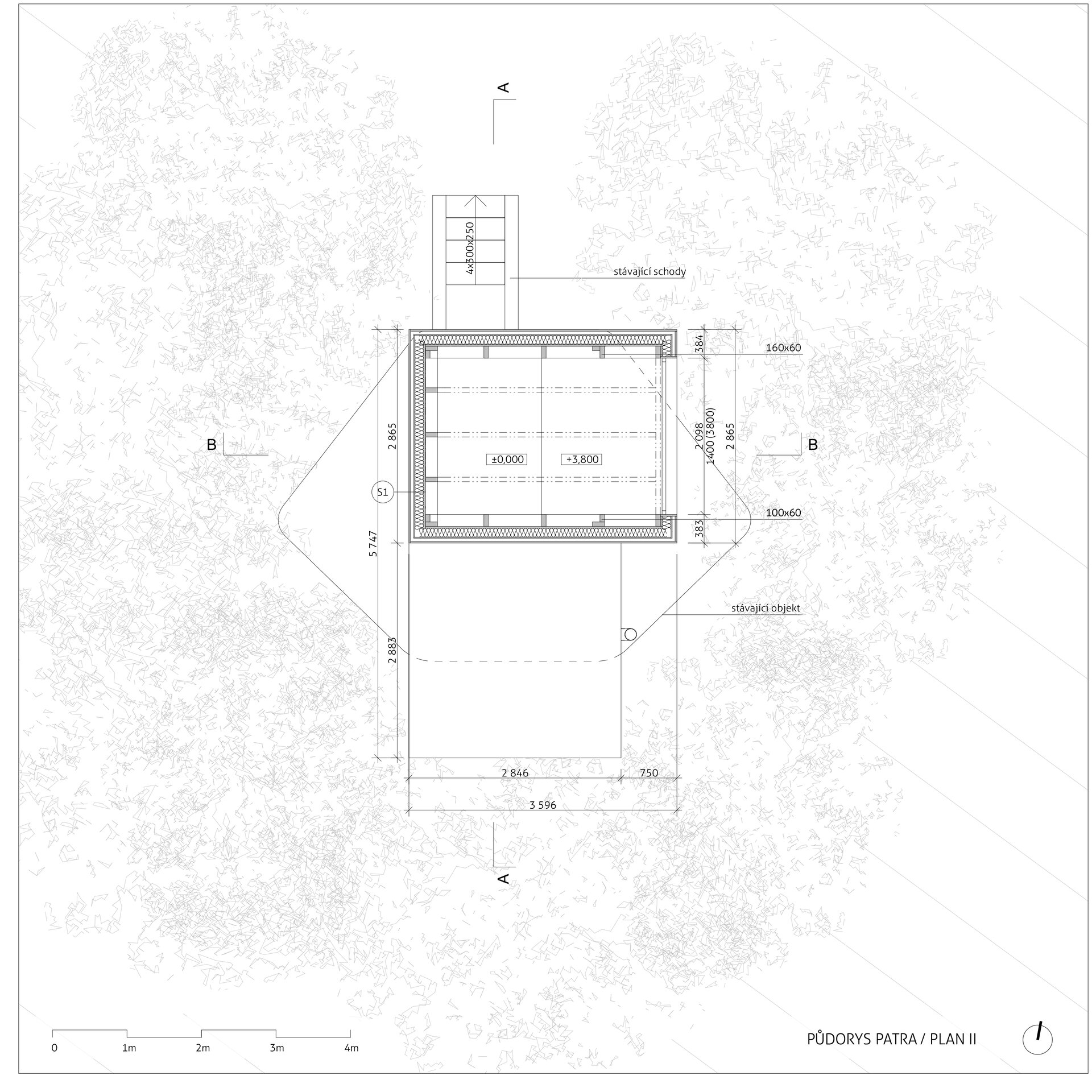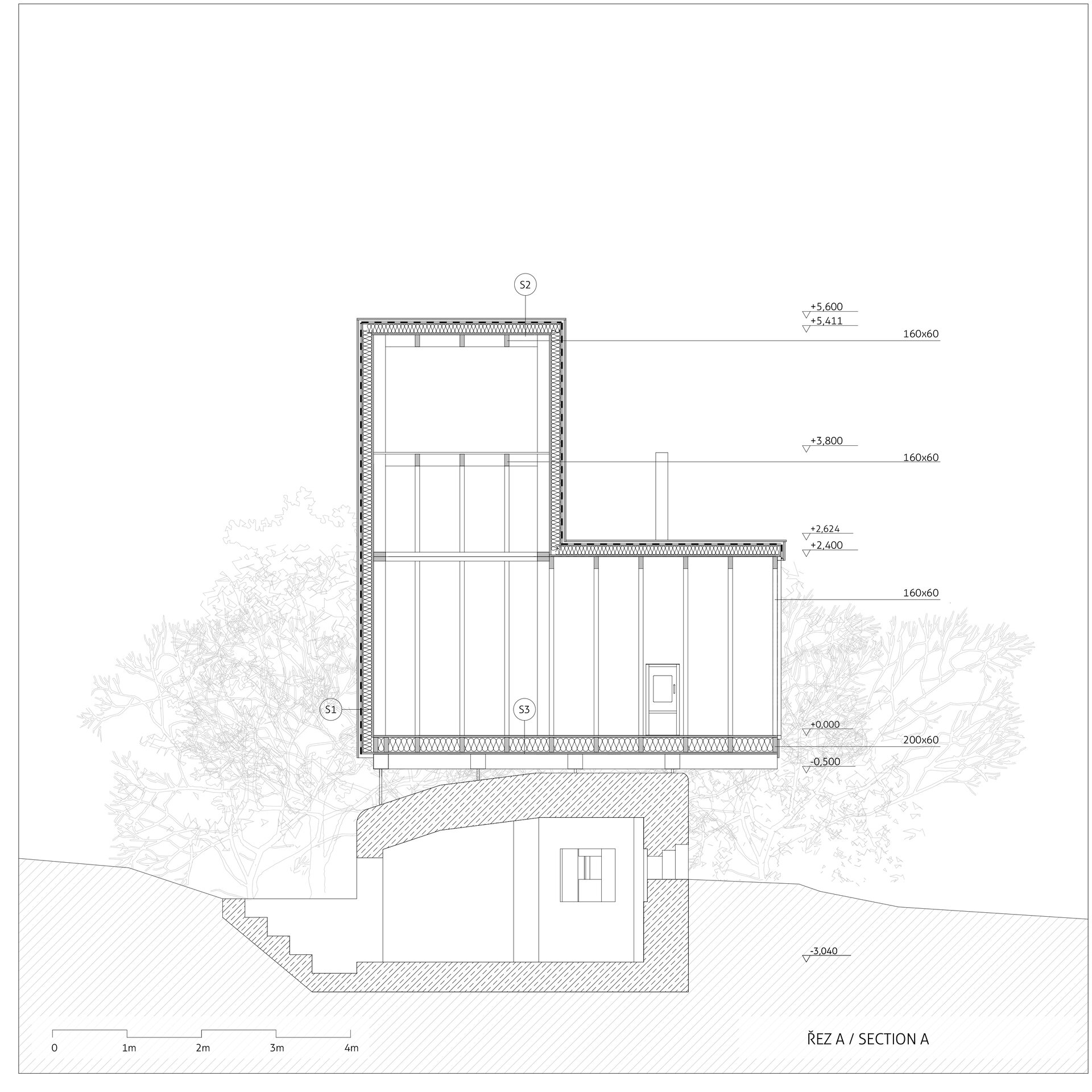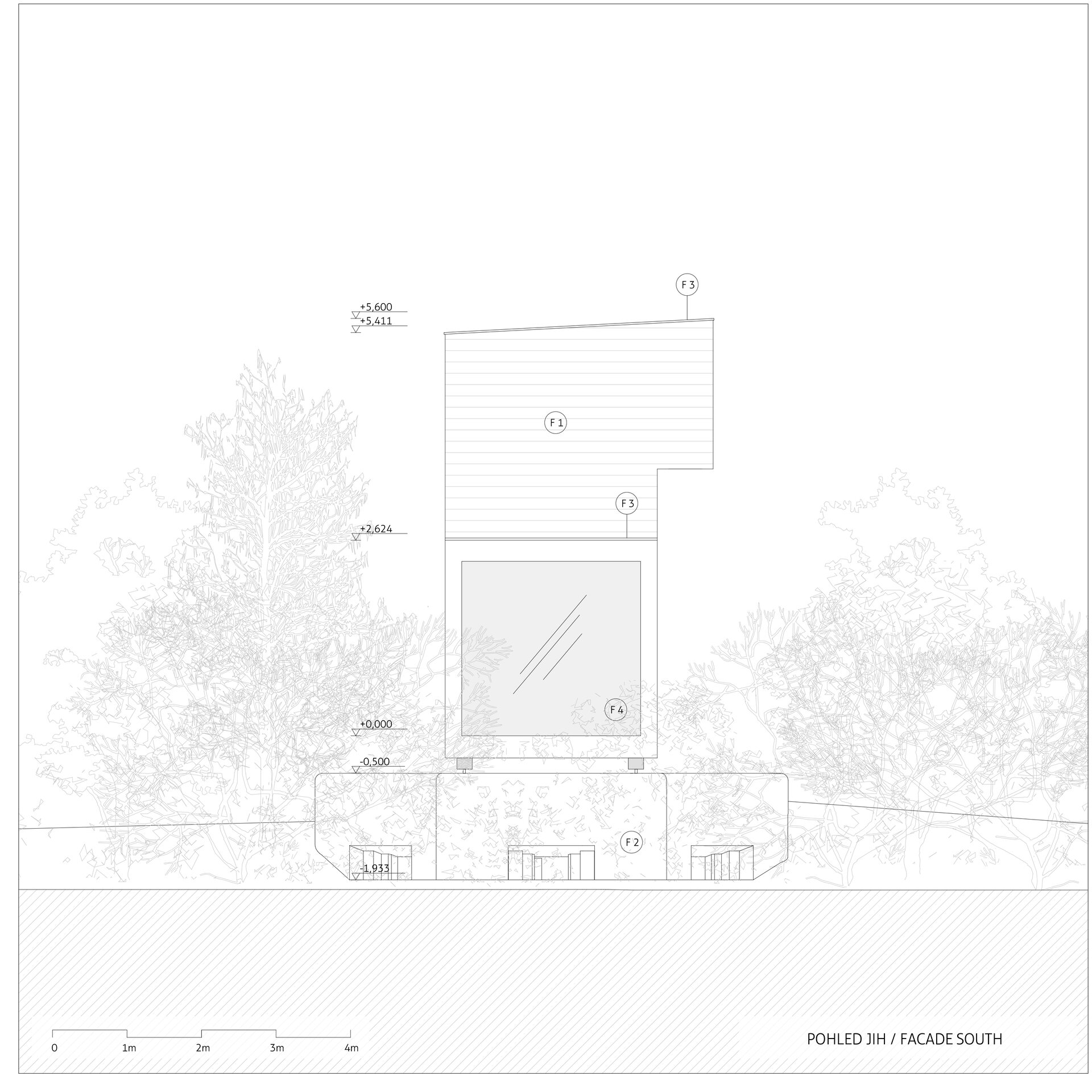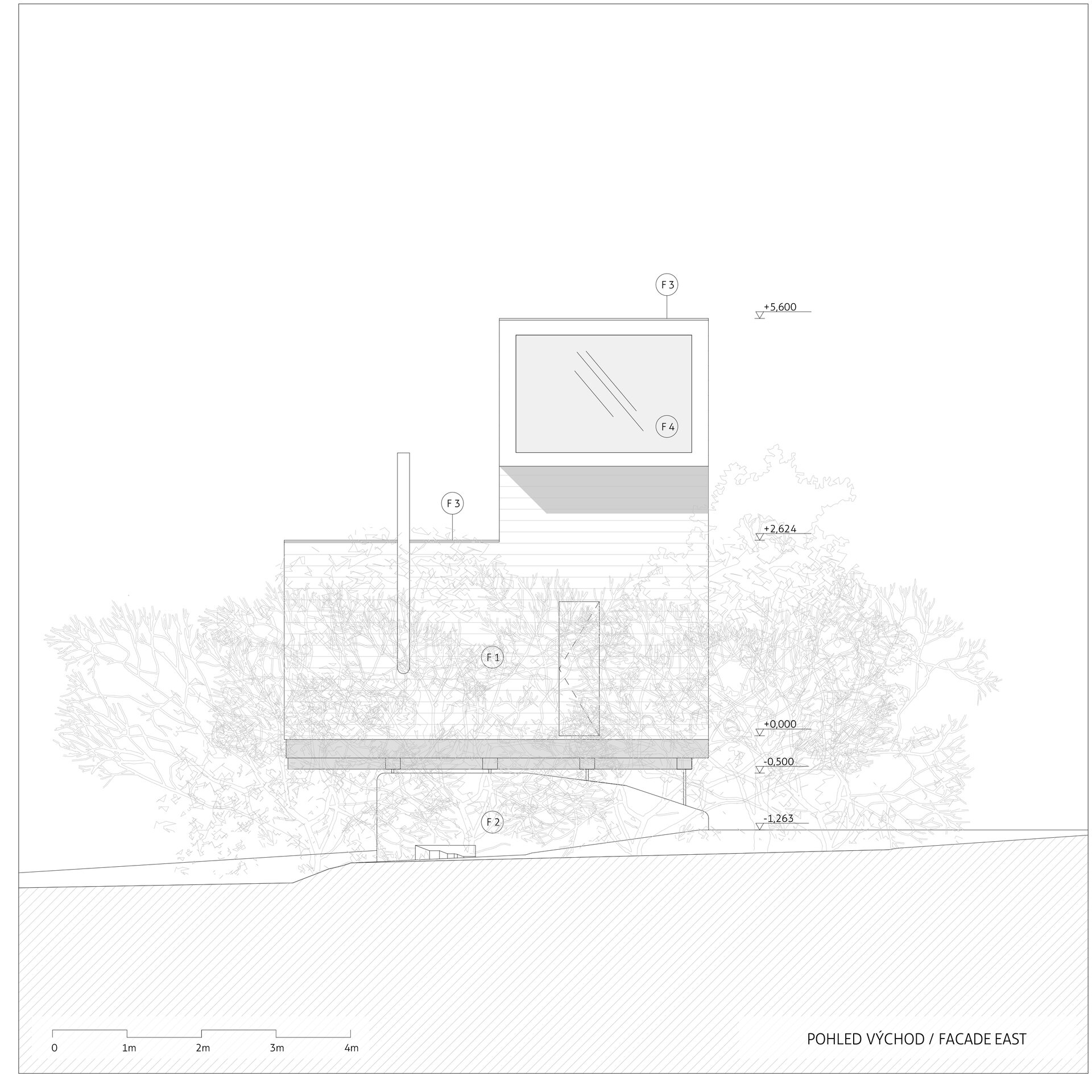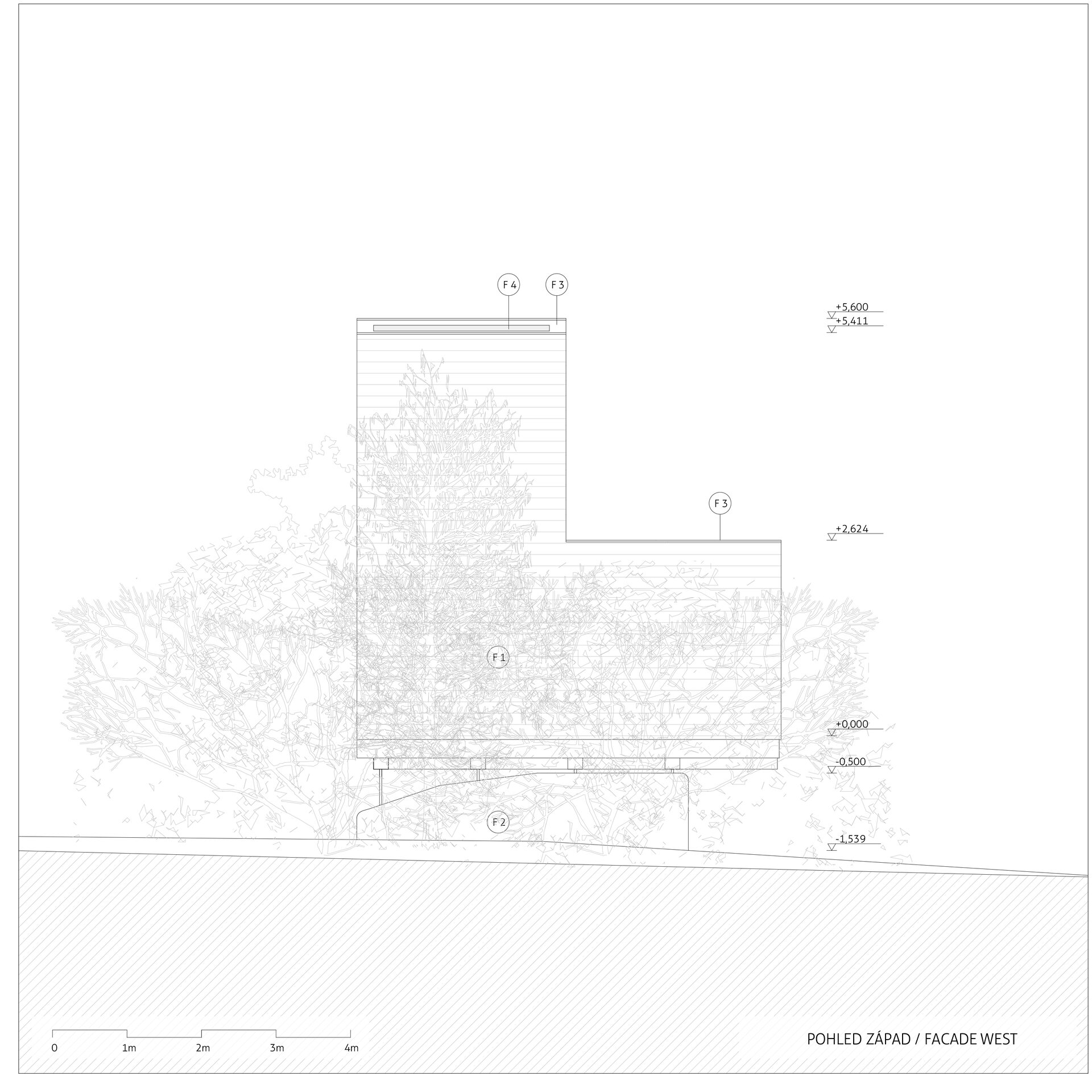 | | |
| --- | --- |
| Author | Jan Tyrpekl |
| Studio | |
| Location | Vratěnín |
| Investor | Studio Primitive |
| Supplier | Studio Primitive - Jaroslav Kejř, Adam Ulrich, Jan Hyk, Jan Tyrpekl |
| Date of project approval | March 2021 |
| Fotograf | |
This object is an evolution of a WWII fortification extension project built in 2017. Since the original cabin was nearing the end of its service life, we wanted to try and improve the accomodation standards by implementing the same principals as we did with the first extension-such as minimalisation of building processes, including the locals in the building process etc.
There was no need to make changes to the prooven form, so the changes were made mainly to the structural principles, surfaces, technologies and insulation.

The most commonly used current timber construction methods try hide their bearing structure and so the most elememtary members of the structure aren´t visible to the user. In case of this project, the structural timber is exposed to the interior and the rest of the wall´s layers are placed outsdide the bearing structure.

To acomplish the required structured effect of the interior surfaces, the interior siding is made of smooth planed timber planks. In contrast, the exterior siding is made of rough untreated larch boards, that will quickly age grey and allow the object to naturally blend to the surrounding greenery.
Green building
Environmental certification
| | |
| --- | --- |
| Type and level of certificate | - |
Water management
| | |
| --- | --- |
| Is rainwater used for irrigation? | |
| Is rainwater used for other purposes, e.g. toilet flushing ? | |
| Does the building have a green roof / facade ? | |
| Is reclaimed waste water used, e.g. from showers and sinks ? | |
The quality of the indoor environment
| | |
| --- | --- |
| Is clean air supply automated ? | |
| Is comfortable temperature during summer and winter automated? | |
| Is natural lighting guaranteed in all living areas? | |
| Is artificial lighting automated? | |
| Is acoustic comfort, specifically reverberation time, guaranteed? | |
| Does the layout solution include zoning and ergonomics elements? | |
Principles of circular economics
| | |
| --- | --- |
| Does the project use recycled materials? | |
| Does the project use recyclable materials? | |
| Are materials with a documented Environmental Product Declaration (EPD) promoted in the project? | |
| Are other sustainability certifications used for materials and elements? | |
Energy efficiency
| | |
| --- | --- |
| Energy performance class of the building according to the Energy Performance Certificate of the building | |
| Is efficient energy management (measurement and regular analysis of consumption data) considered? | |
| Are renewable sources of energy used, e.g. solar system, photovoltaics? | |
Interconnection with surroundings
| | |
| --- | --- |
| Does the project enable the easy use of public transport? | |
| Does the project support the use of alternative modes of transport, e.g cycling, walking etc. ? | |
| Is there access to recreational natural areas, e.g. parks, in the immediate vicinity of the building? | |