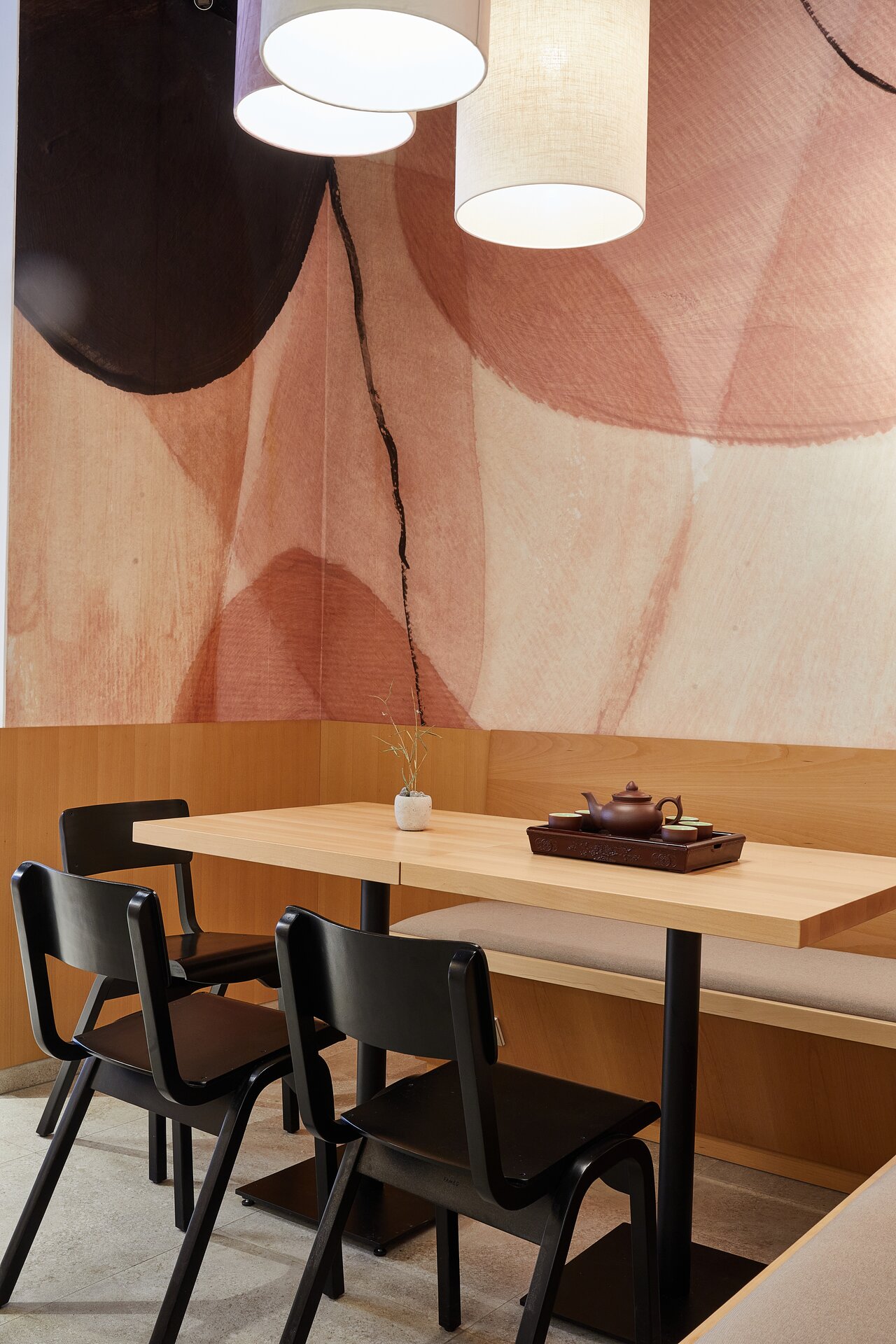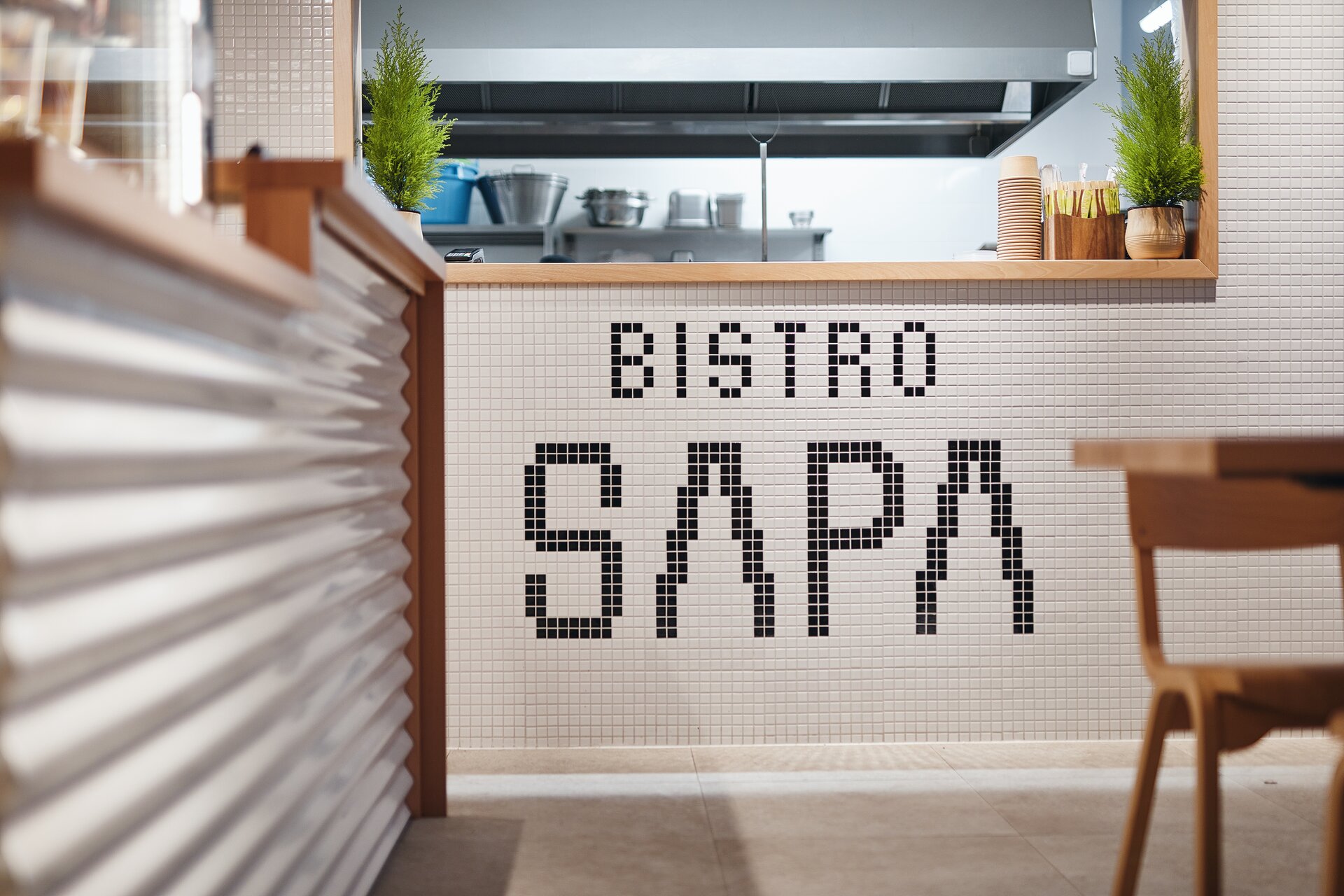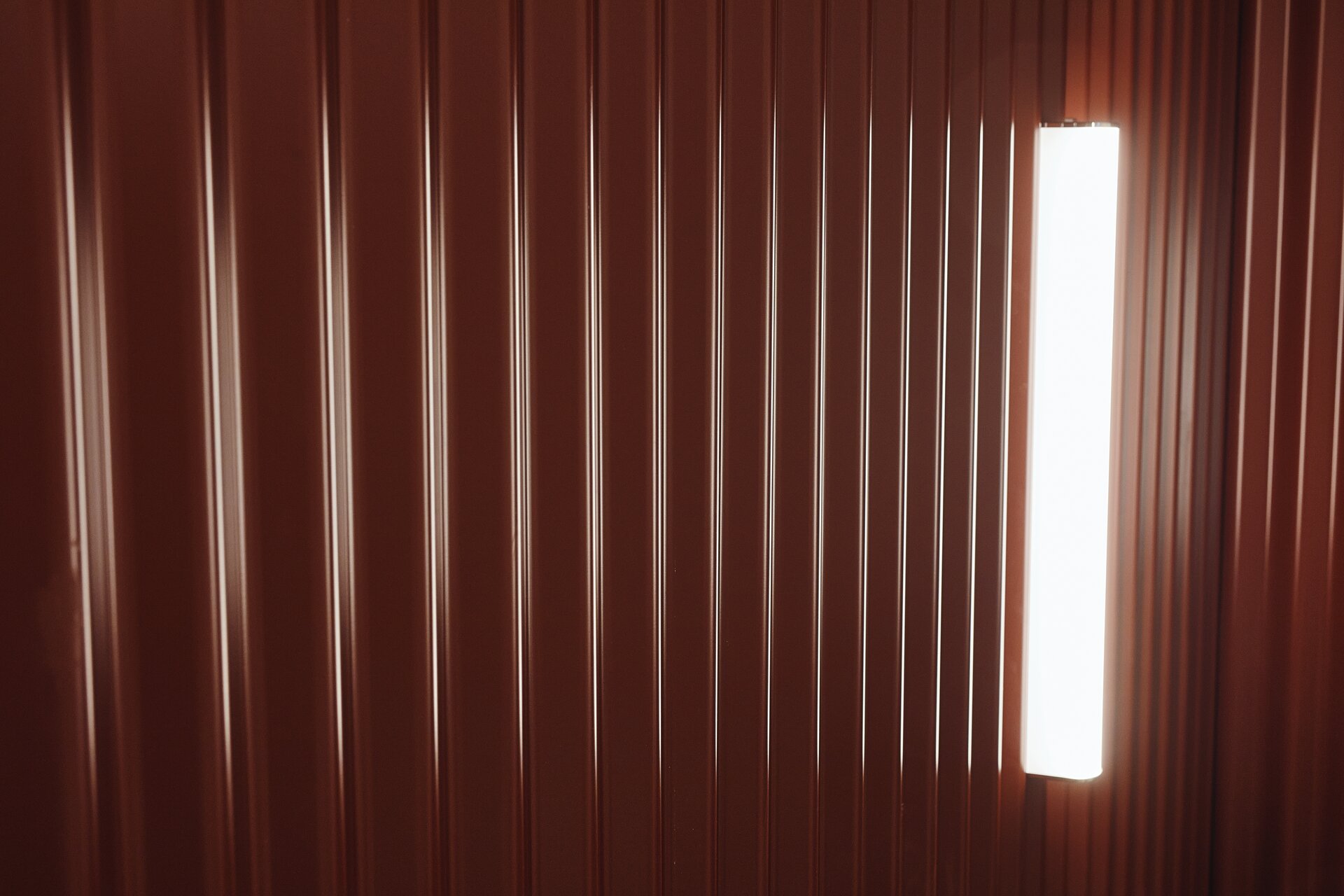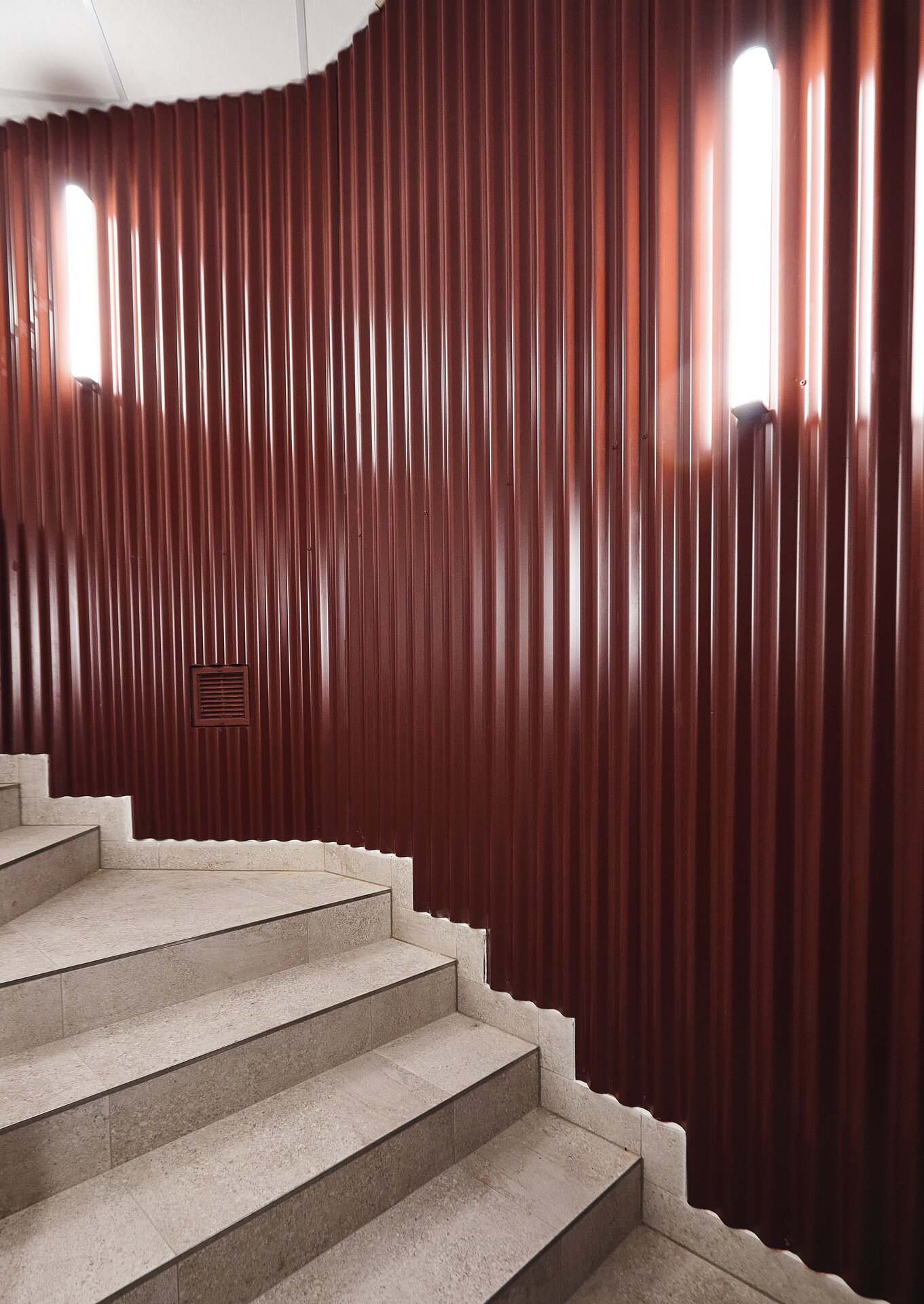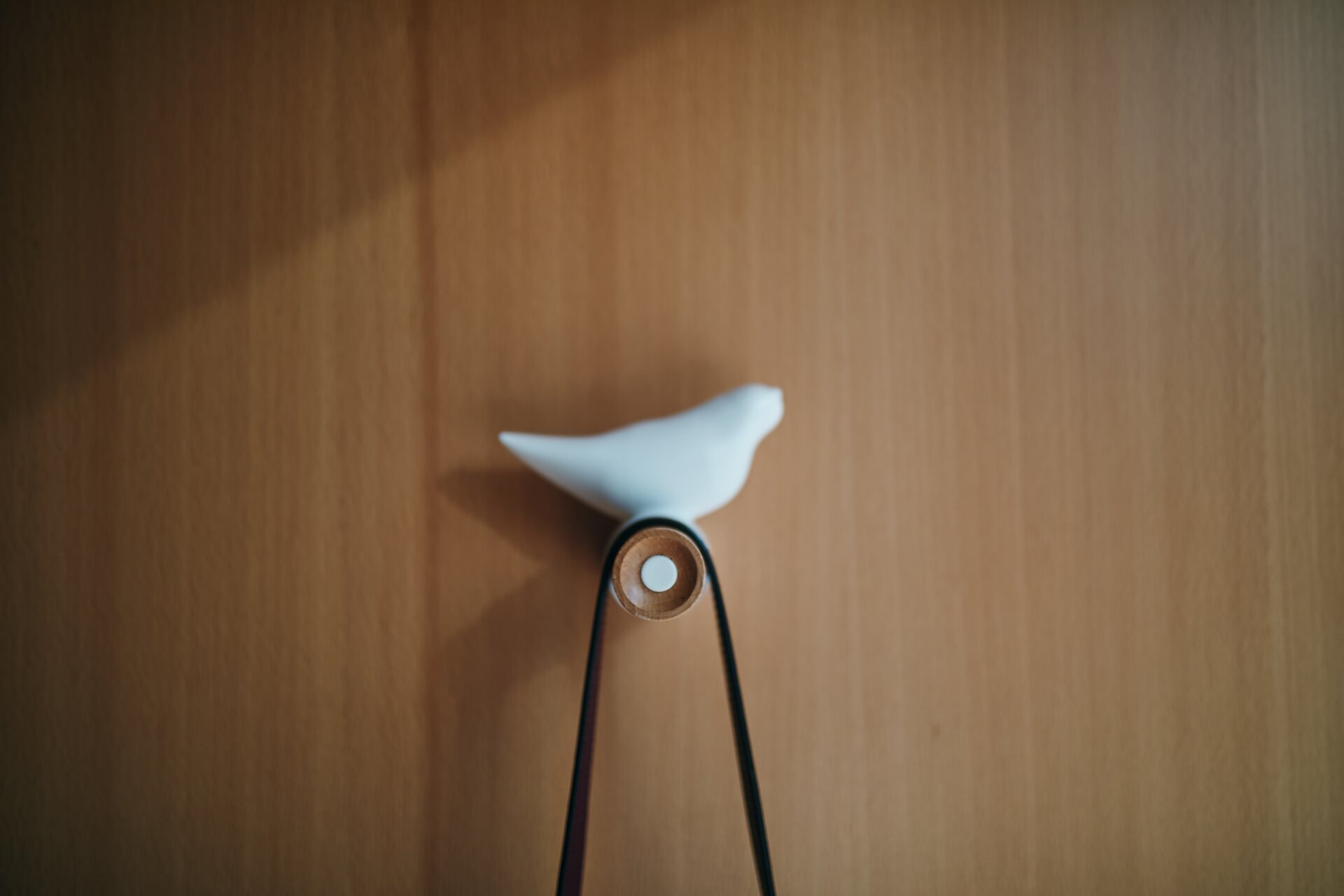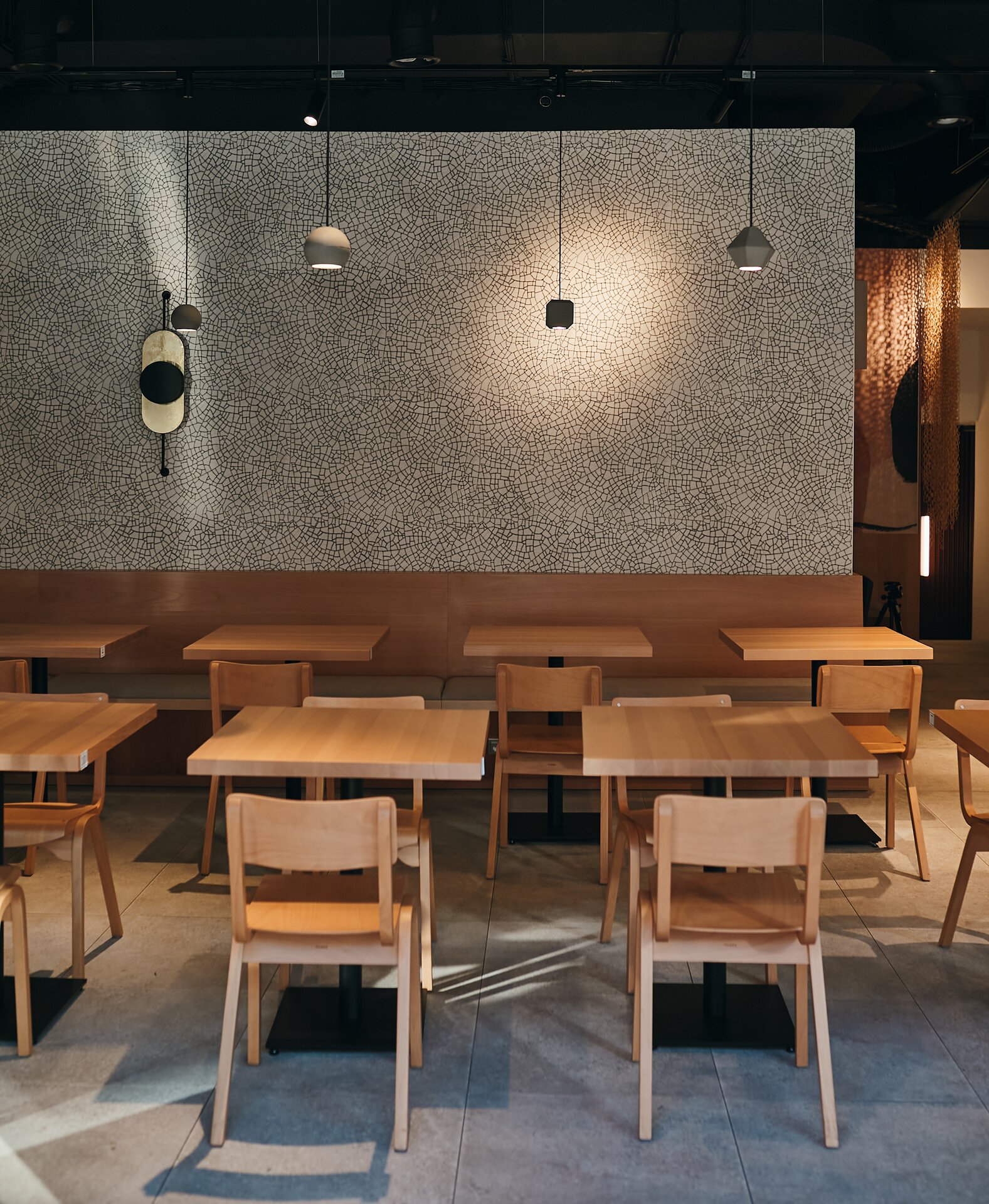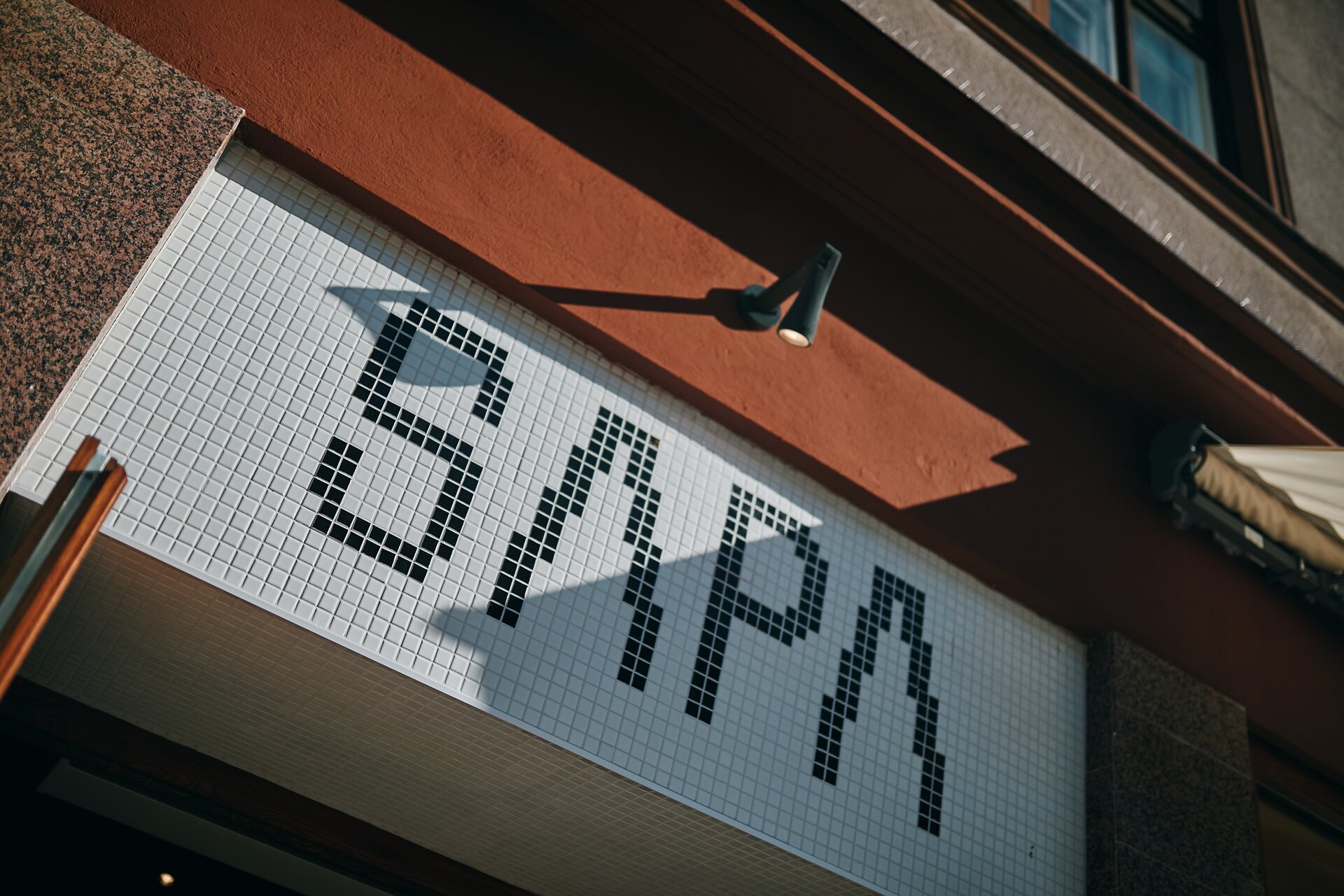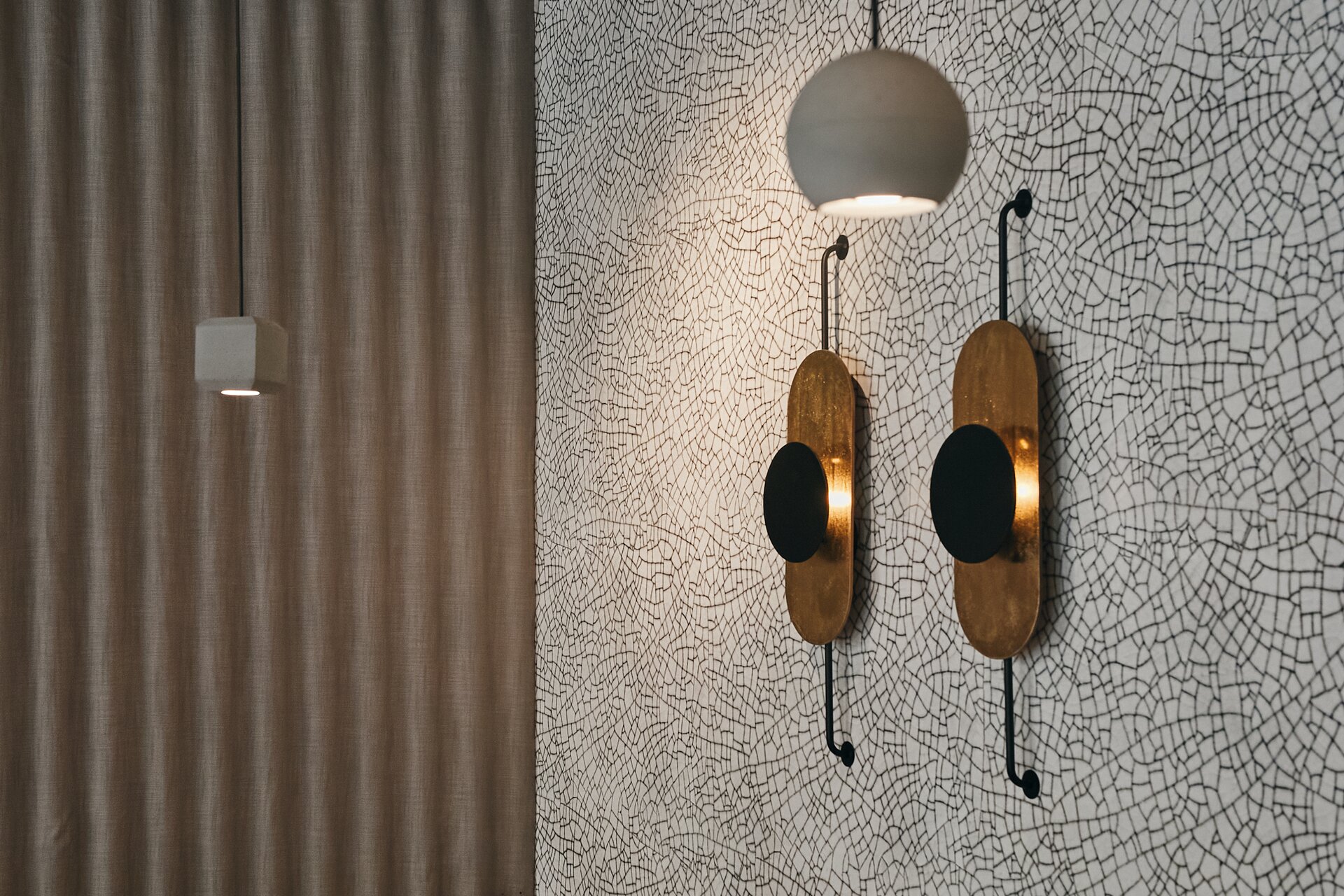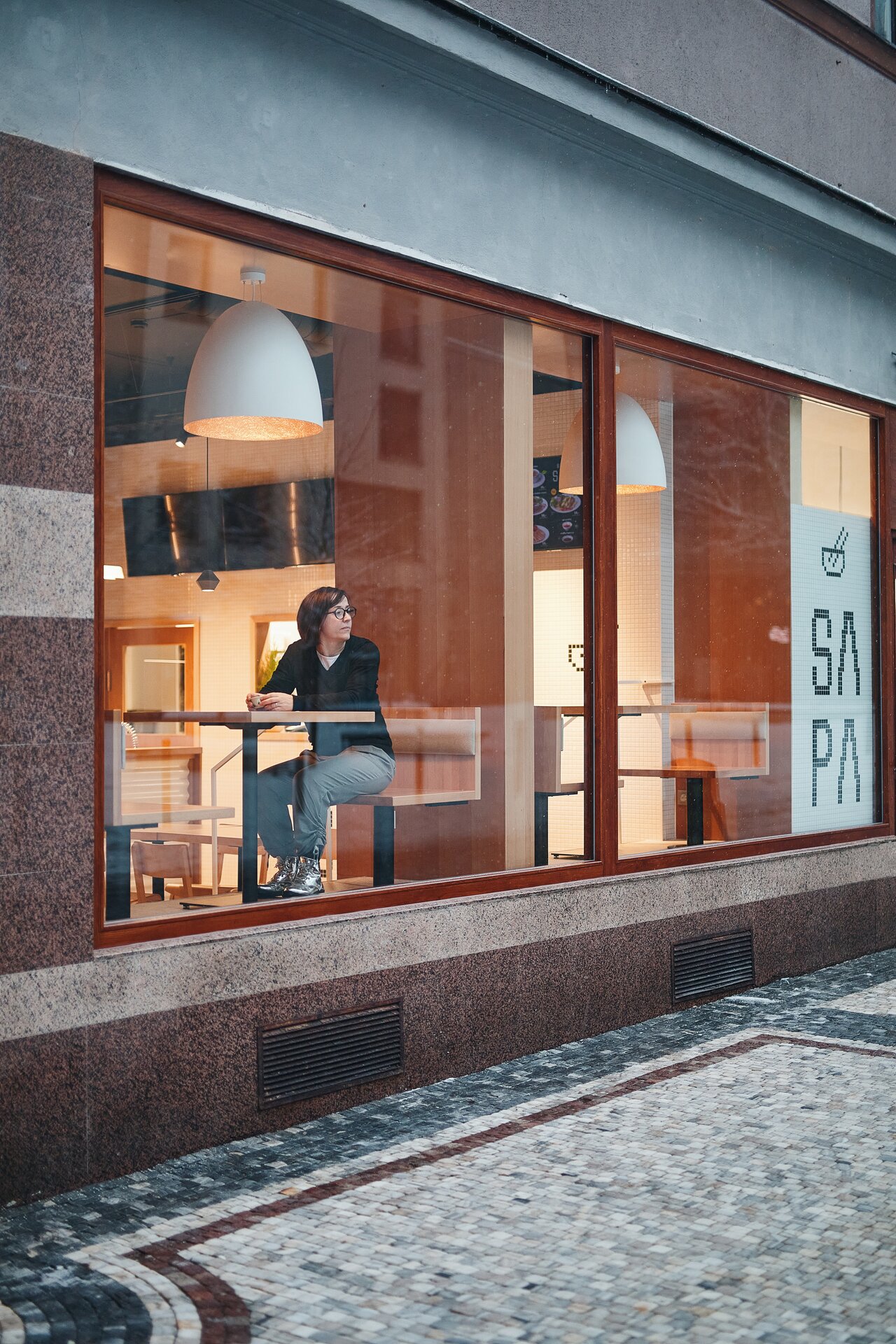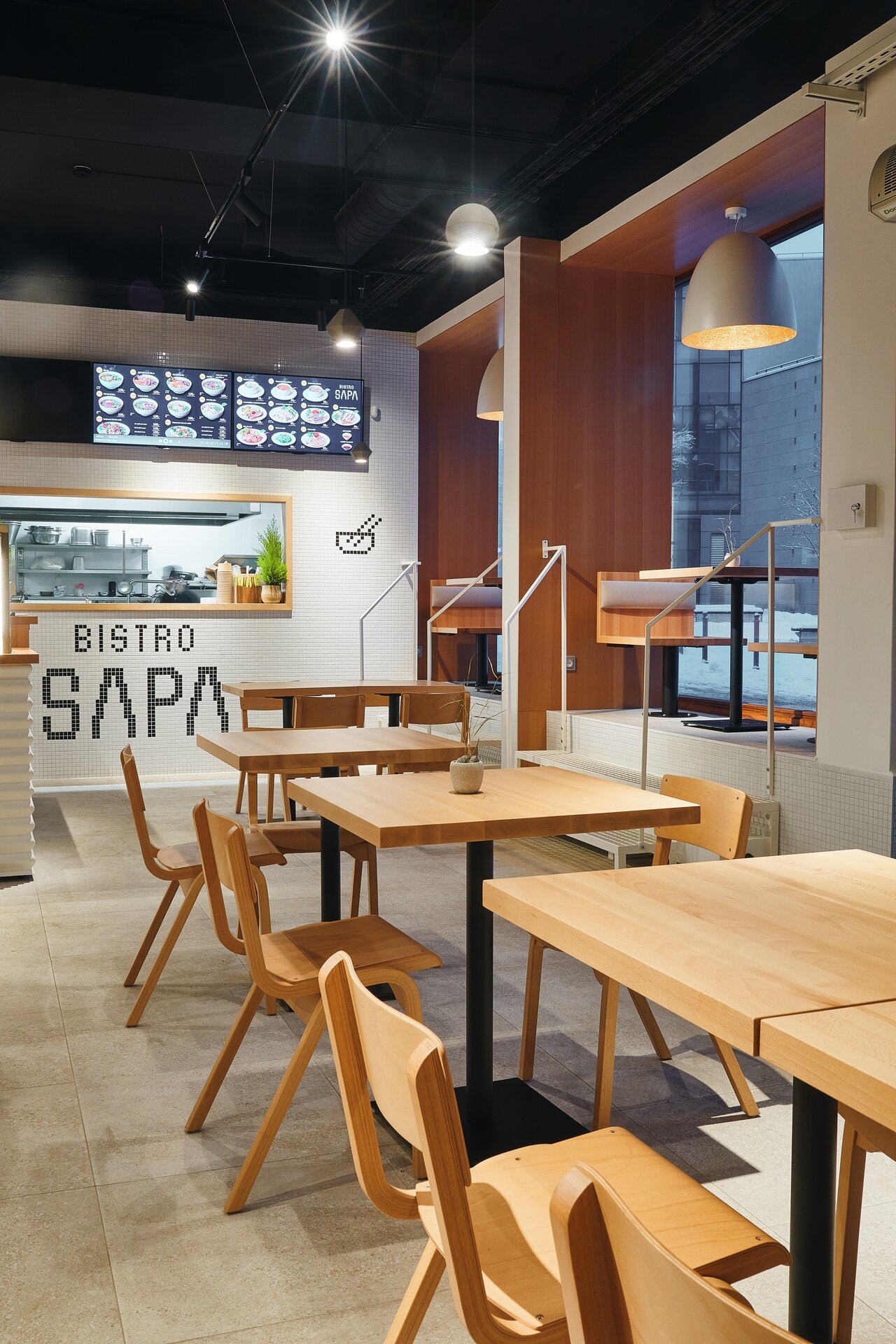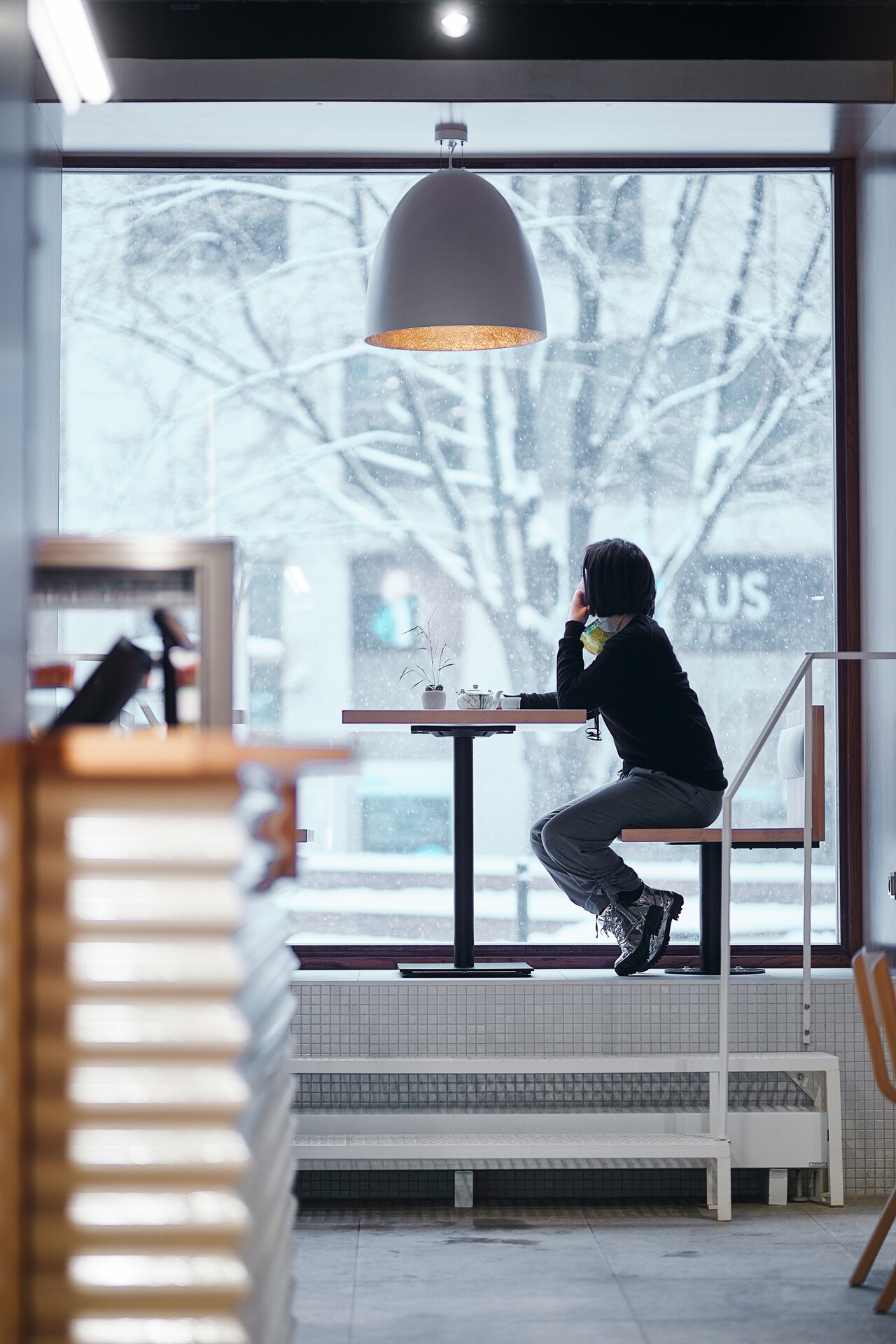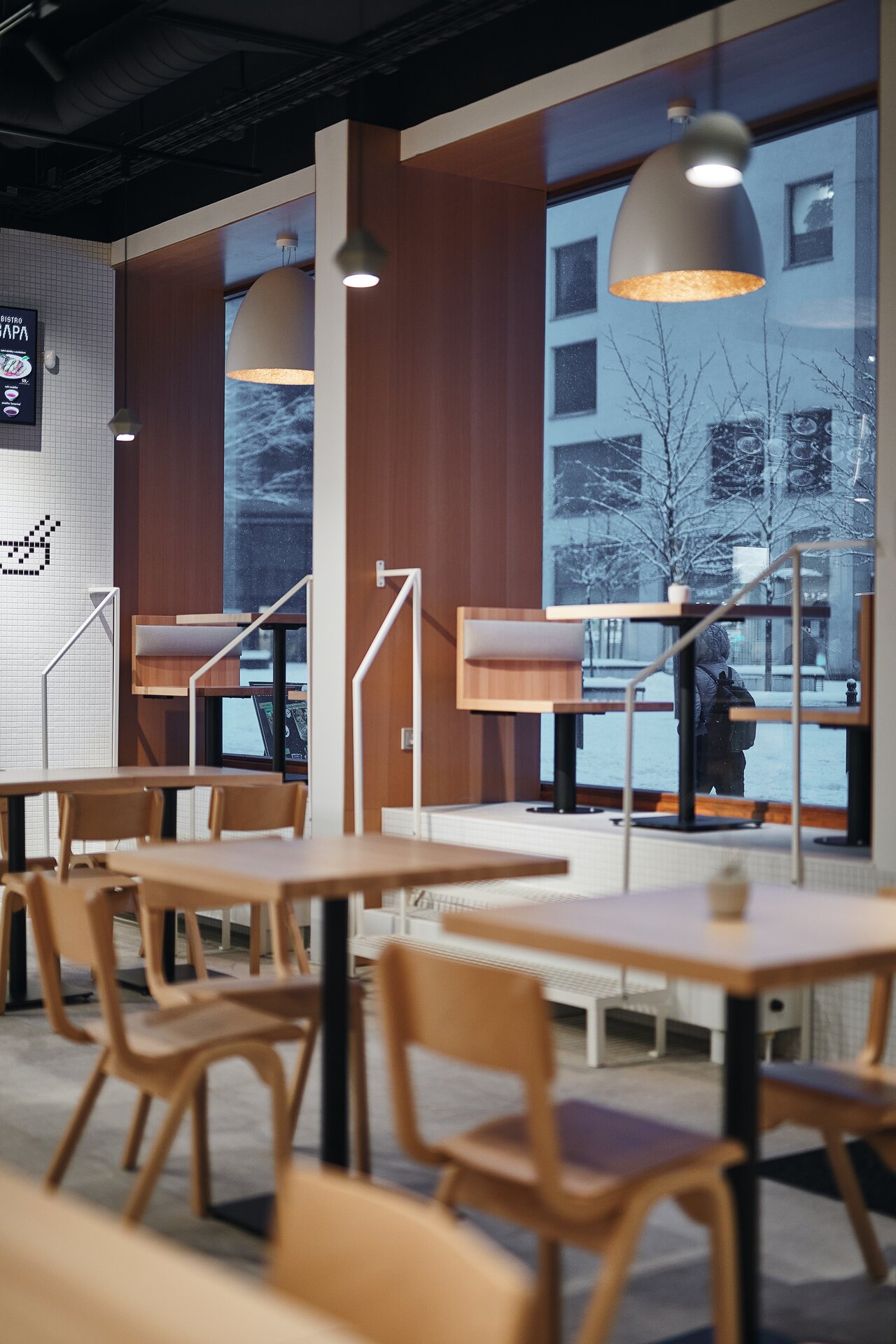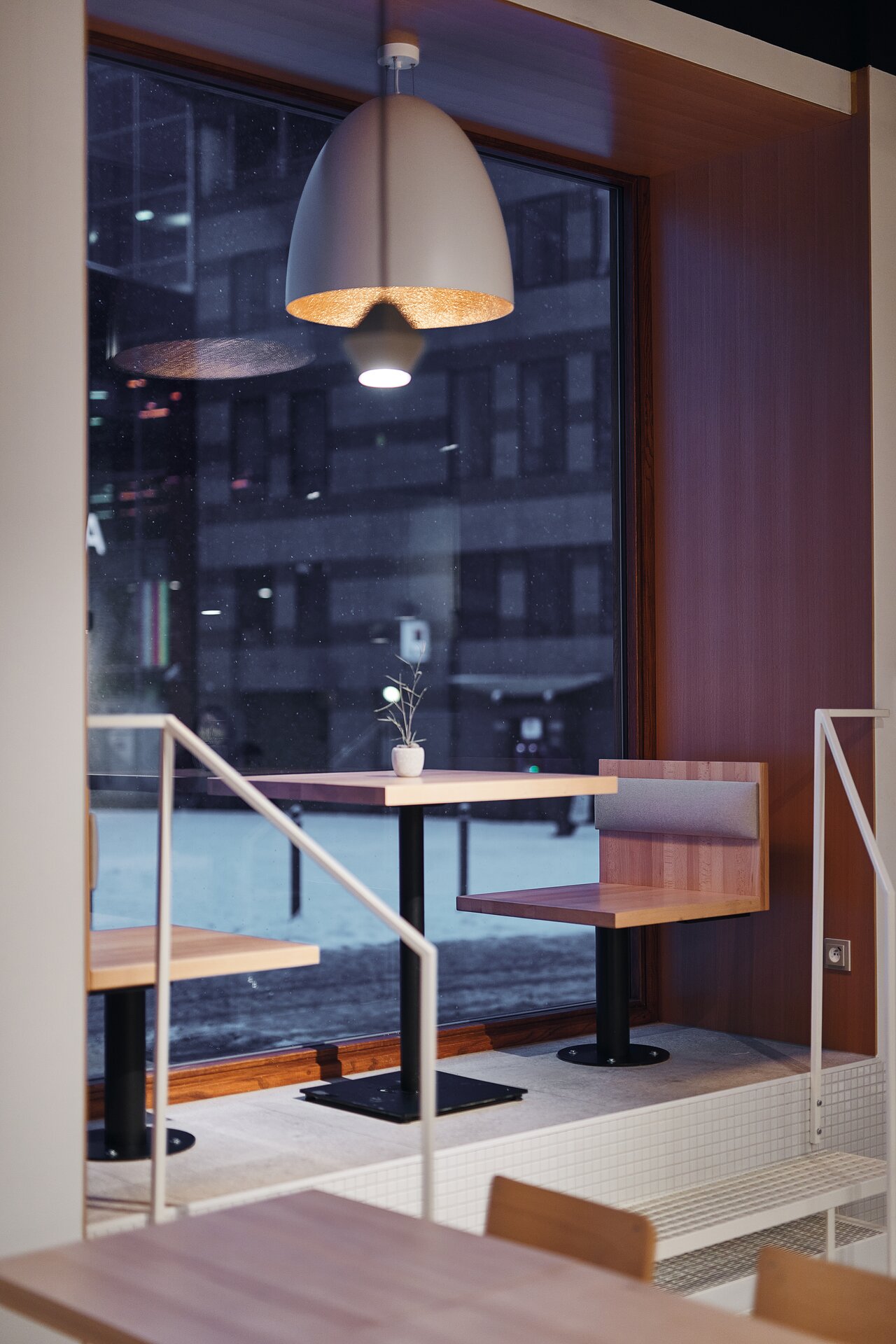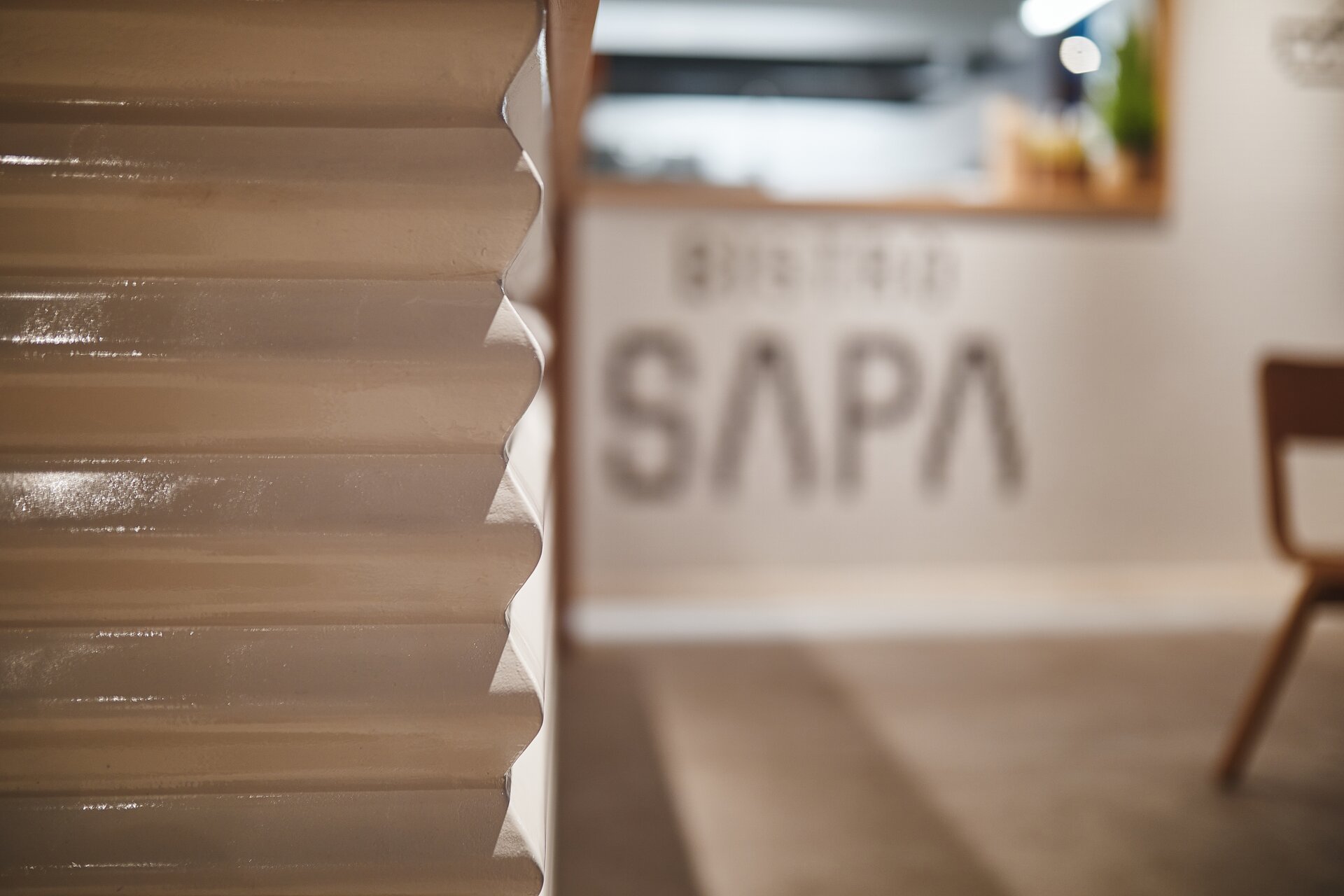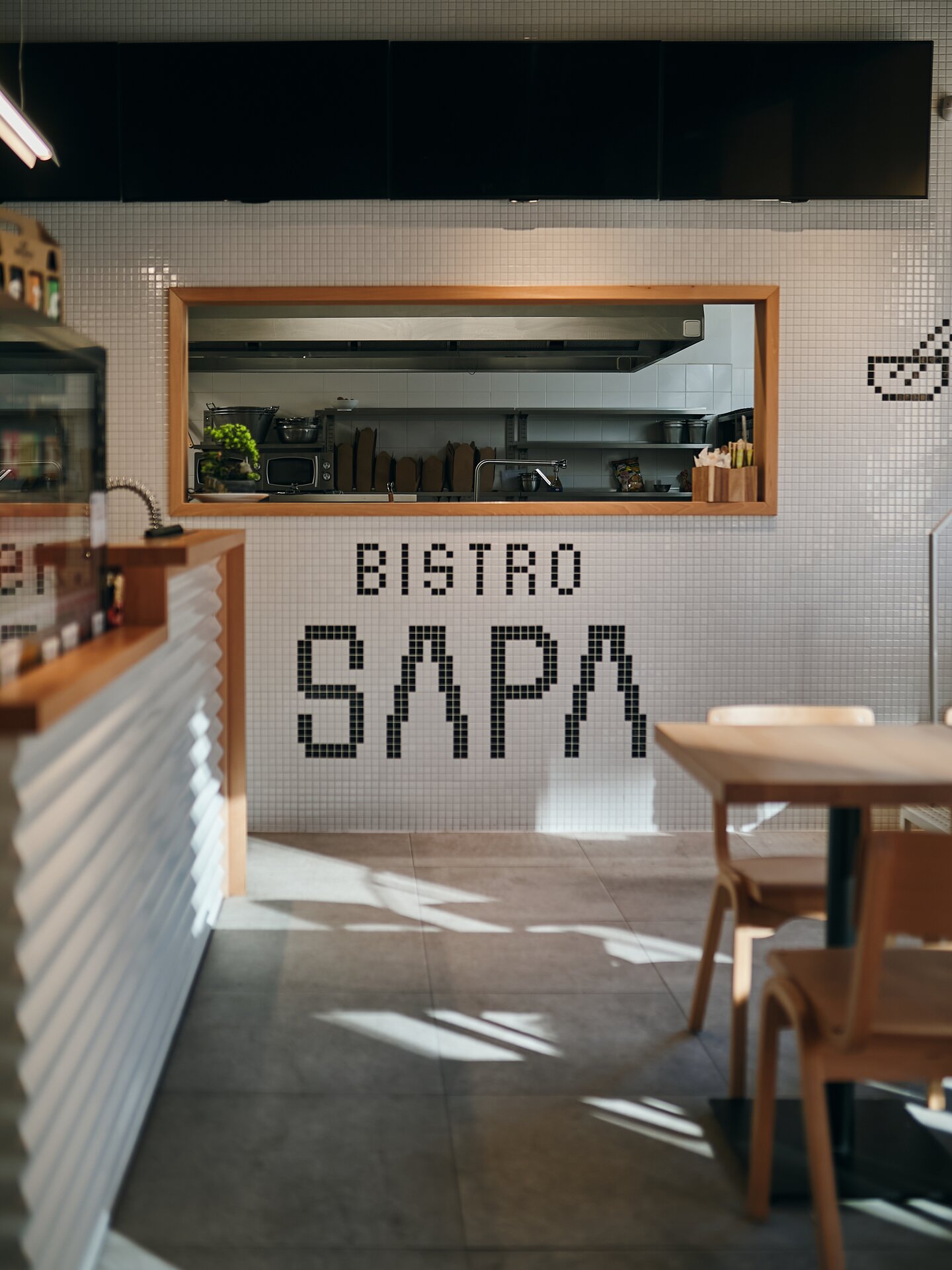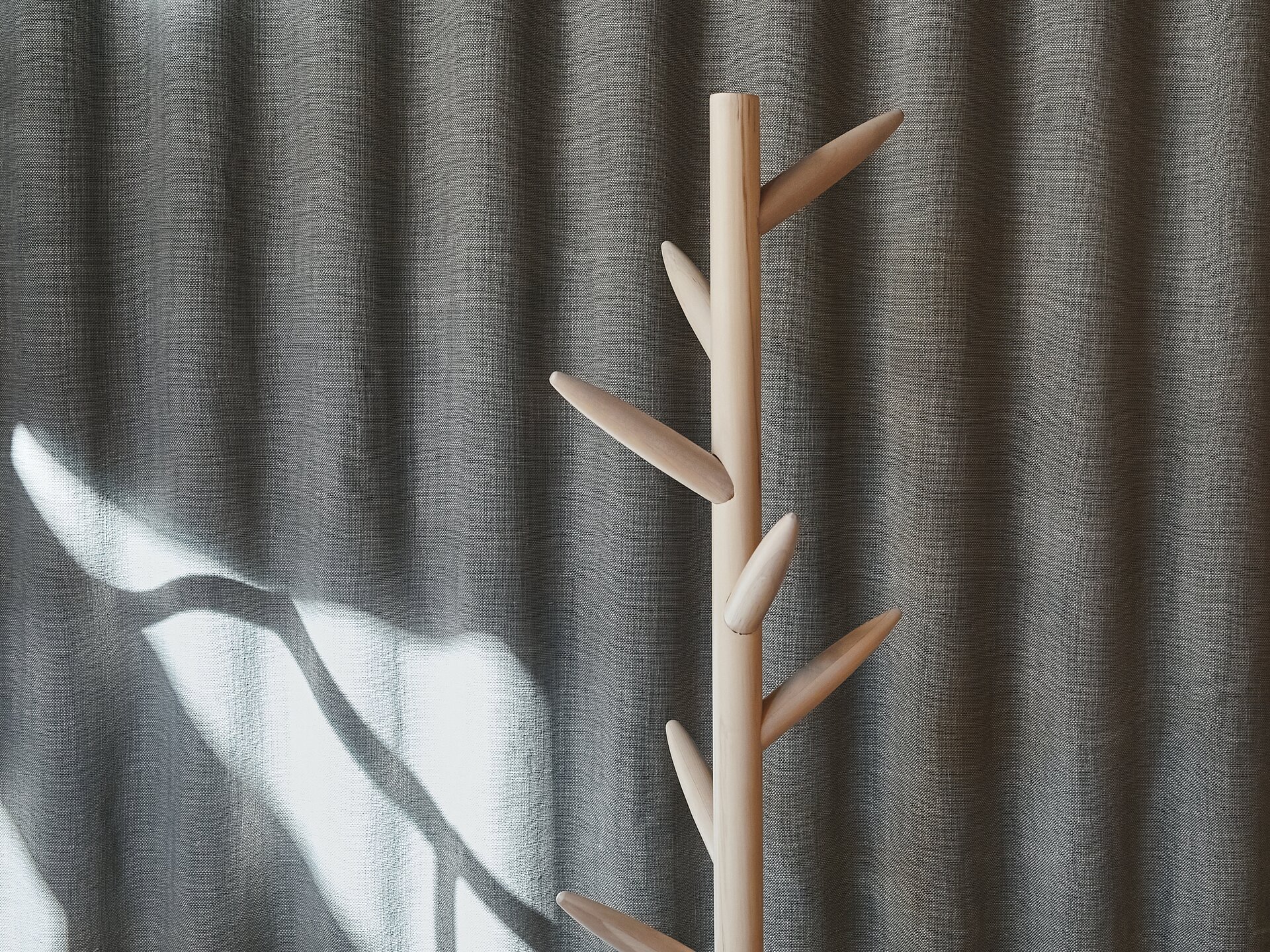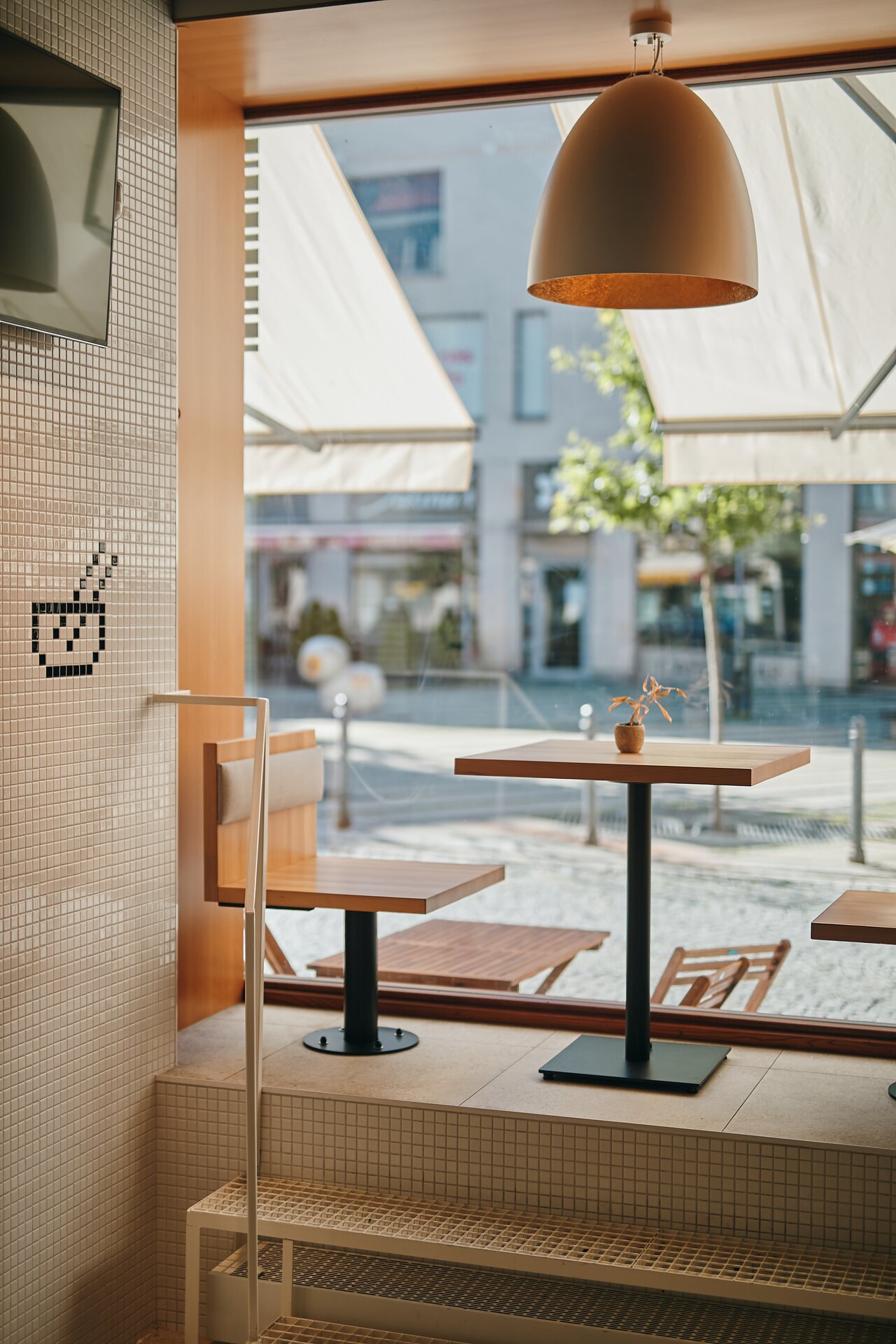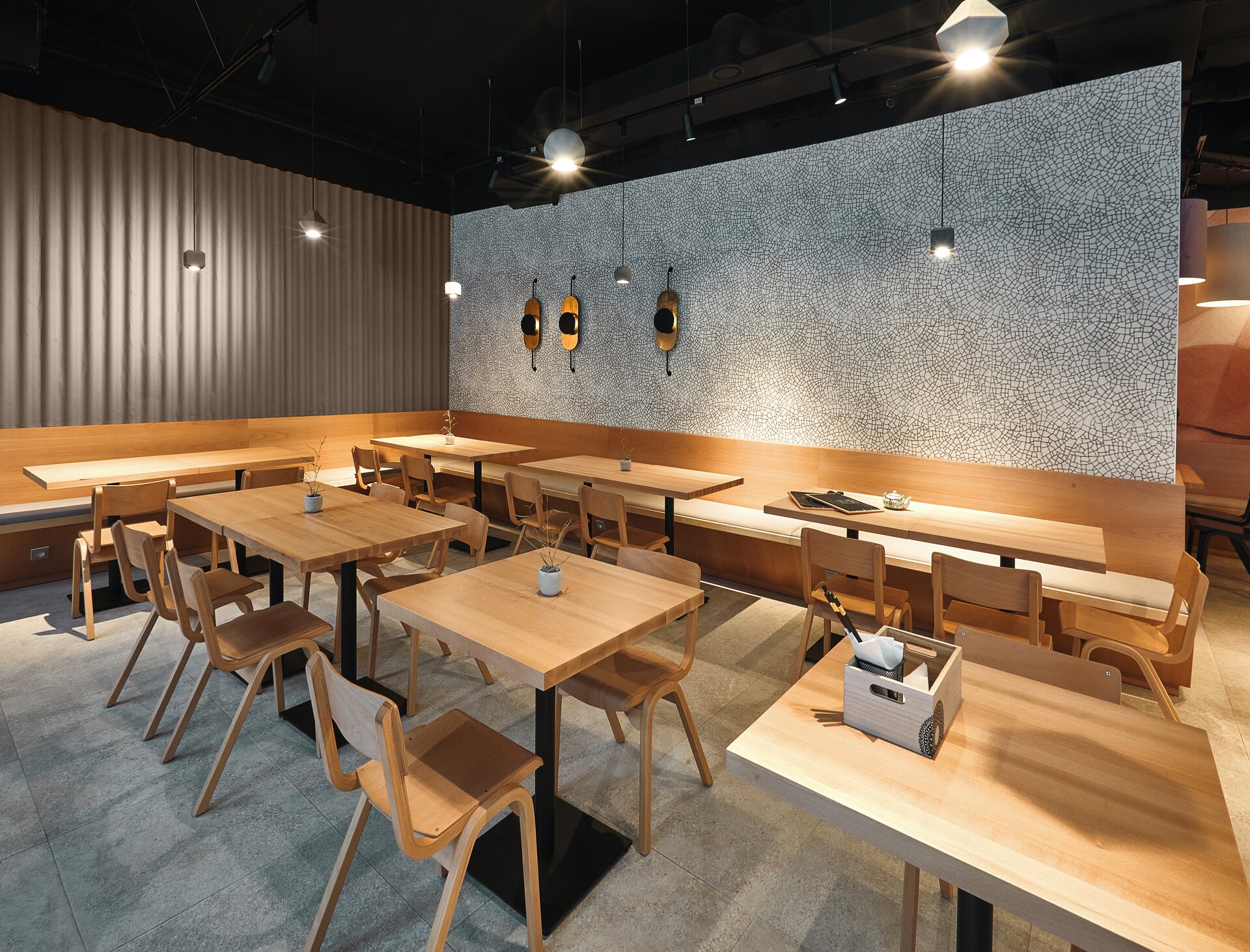 | | |
| --- | --- |
| Author | Barbora Sacher |
| Studio | |
| Location | 5. Května 175/7, Liberec |
| Investor | Van Dai Pham, Pražská 15/2, 46001 Liberec |
| Supplier | 1ku1 s.r.o, Hodkovická 52/52, 460 06 Liberec |
| Date of project approval | December 2020 |
| Fotograf | |
The project brief was to convert a gaming room with boarded up windows and closed for years into a welcoming Vietnamese bistro open to the outdoors. Avoiding low-quality materials and not repeating the overused clichés associated with the design of many anonymous eateries offering Asian cuisine was central to the design. An interesting opportunity was provided by the boarded-up shopfronts, which, thanks to their structural depth, were used for elevated seating overlooking the pedestrian zone of the historic centre. The main role in the aesthetic appeal is played by complementary subtle reliefs, which are manifested not only in the ceramic mosaic in the interior and exterior (the mosaic also gave rise to a simple logo) or on the wallpaper with decor of cracked glaze, on the stair grates and in the use of corrugated iron as a decorative element on the bar counter and wall cladding. On one wall, the corrugated iron with fabric cover also serves an acoustic function.
Reconstruction of a ground floor establishment in a predominantly brick building from the 19th century. Large shopfronts are part of the 1930s alterations. The bistro offers 6 seats in the elevated storefronts, 29 seats in the main space and 6 seats in the rear lounge. The chairs are made of bent beech wood, the table tops are solid beech wood, the bases are metal, the upholstered atypical benches are beech veneer, the storage behind the bar and the storefront paneling is beech veneer. Mosaic and variously painted corrugated sheet tiling, paper wallpapers and in one case corrugated sheet tiling covered with textiles. Outer lining of the bar counter in lacquered corrugated iron. Tiled floor.
Green building
Environmental certification
| | |
| --- | --- |
| Type and level of certificate | - |
Water management
| | |
| --- | --- |
| Is rainwater used for irrigation? | |
| Is rainwater used for other purposes, e.g. toilet flushing ? | |
| Does the building have a green roof / facade ? | |
| Is reclaimed waste water used, e.g. from showers and sinks ? | |
The quality of the indoor environment
| | |
| --- | --- |
| Is clean air supply automated ? | |
| Is comfortable temperature during summer and winter automated? | |
| Is natural lighting guaranteed in all living areas? | |
| Is artificial lighting automated? | |
| Is acoustic comfort, specifically reverberation time, guaranteed? | |
| Does the layout solution include zoning and ergonomics elements? | |
Principles of circular economics
| | |
| --- | --- |
| Does the project use recycled materials? | |
| Does the project use recyclable materials? | |
| Are materials with a documented Environmental Product Declaration (EPD) promoted in the project? | |
| Are other sustainability certifications used for materials and elements? | |
Energy efficiency
| | |
| --- | --- |
| Energy performance class of the building according to the Energy Performance Certificate of the building | |
| Is efficient energy management (measurement and regular analysis of consumption data) considered? | |
| Are renewable sources of energy used, e.g. solar system, photovoltaics? | |
Interconnection with surroundings
| | |
| --- | --- |
| Does the project enable the easy use of public transport? | |
| Does the project support the use of alternative modes of transport, e.g cycling, walking etc. ? | |
| Is there access to recreational natural areas, e.g. parks, in the immediate vicinity of the building? | |