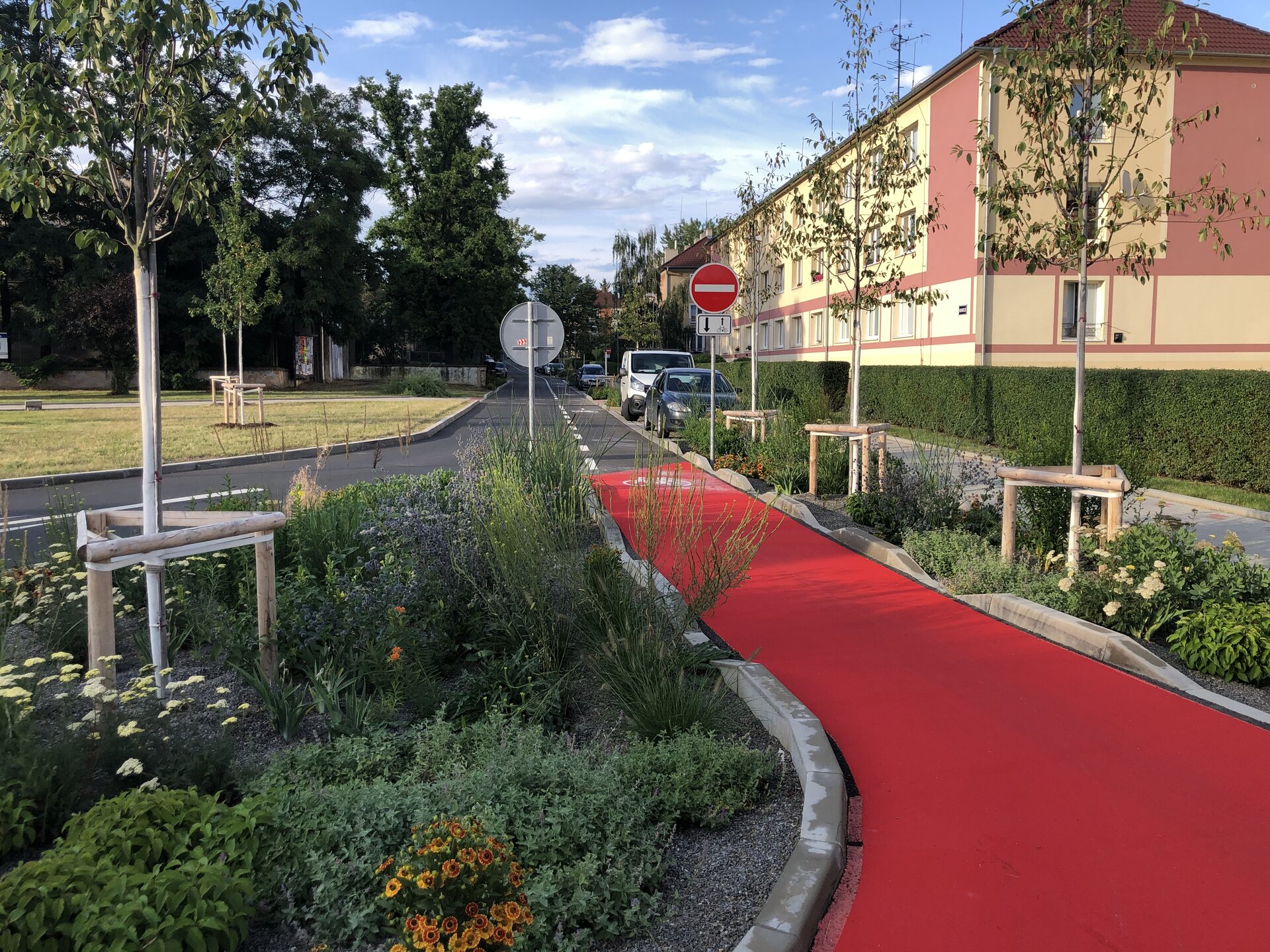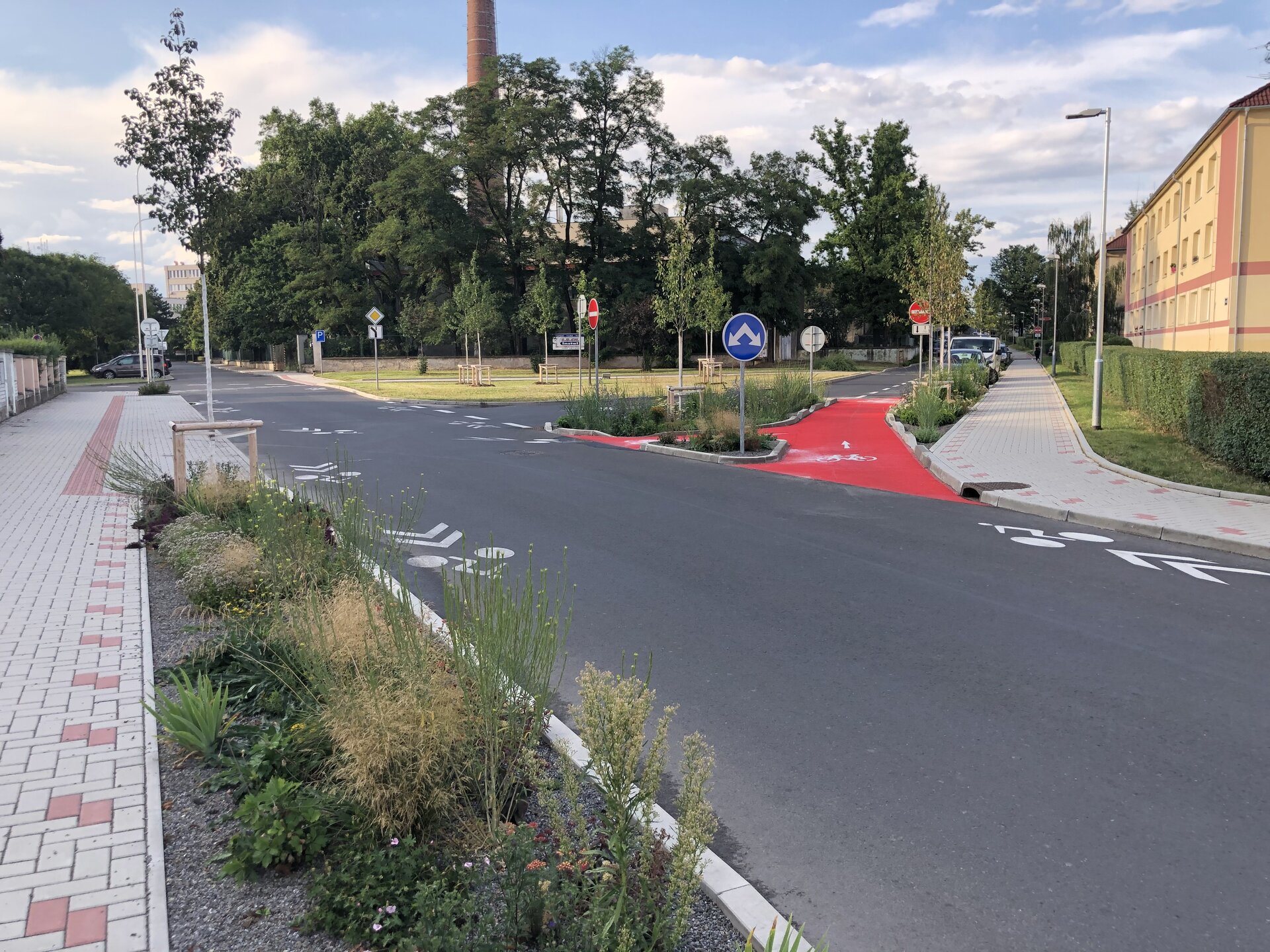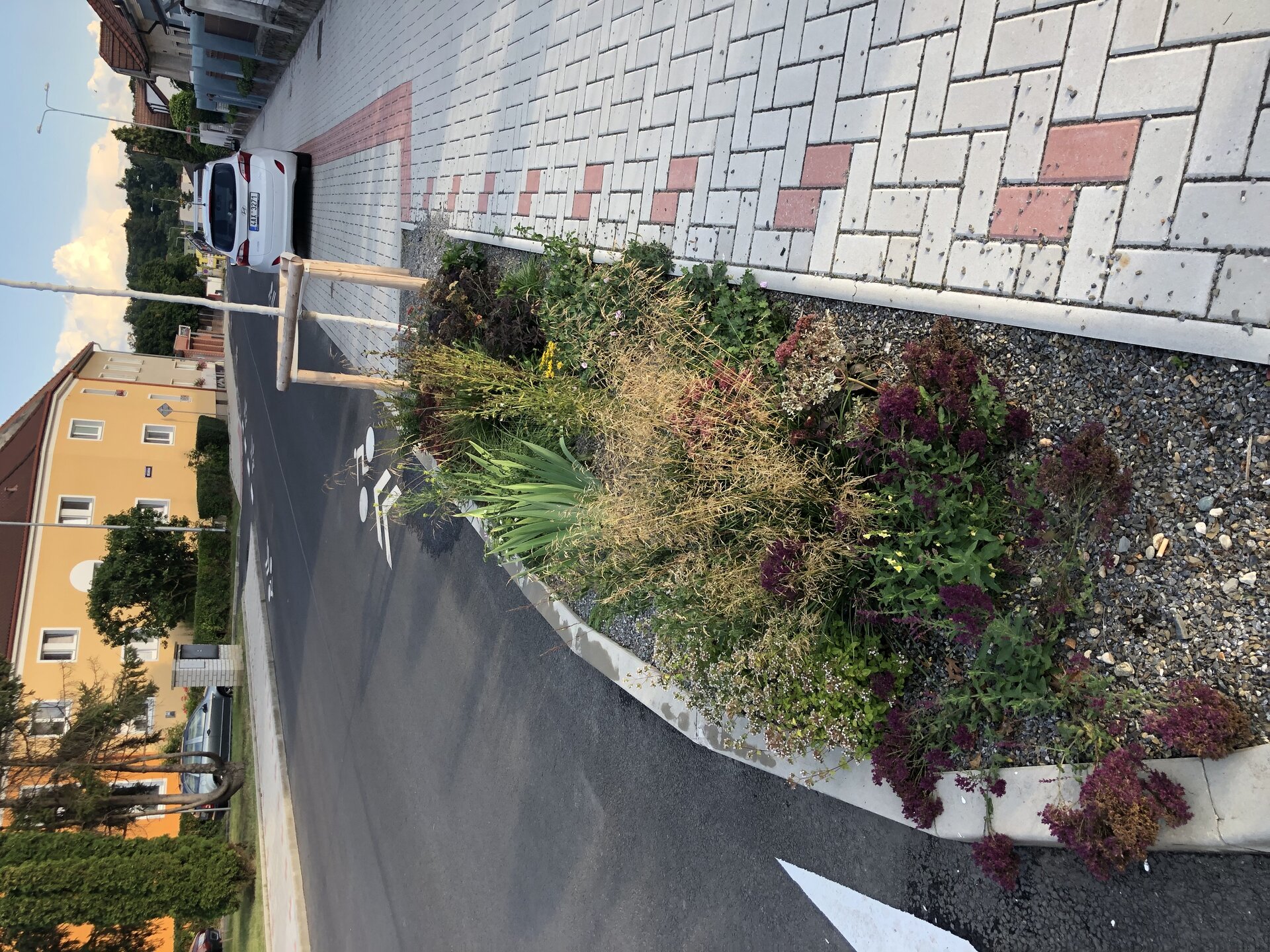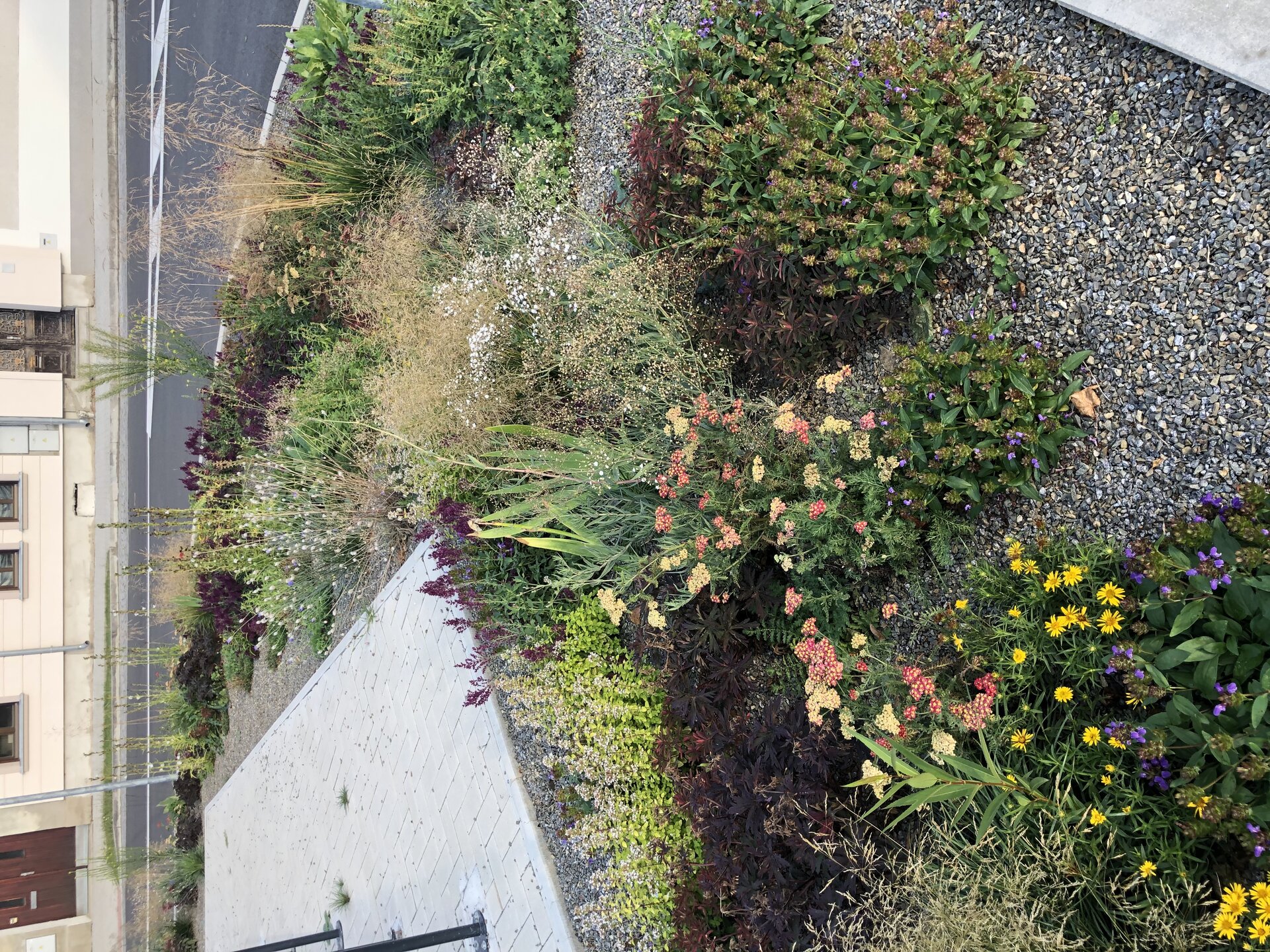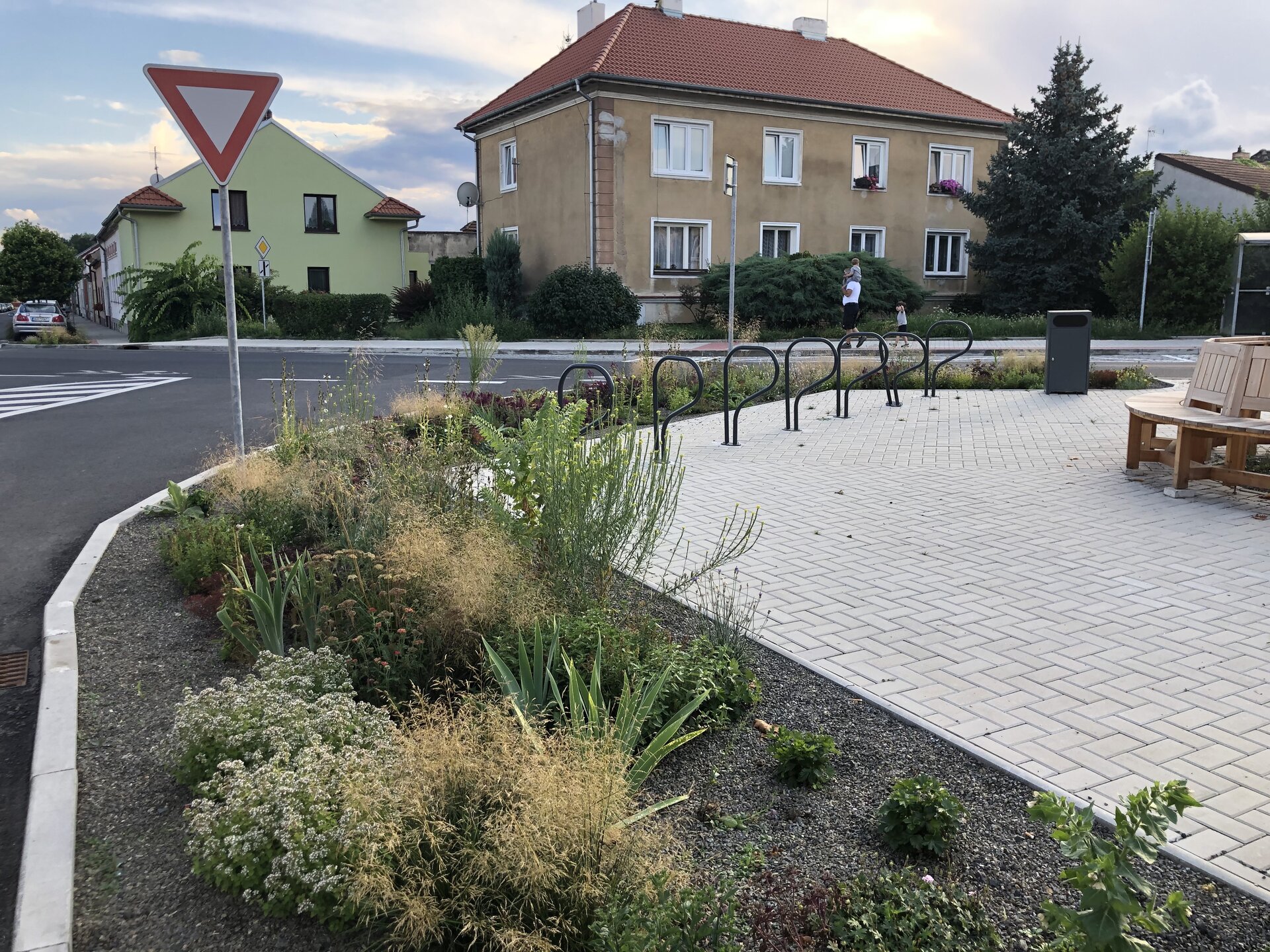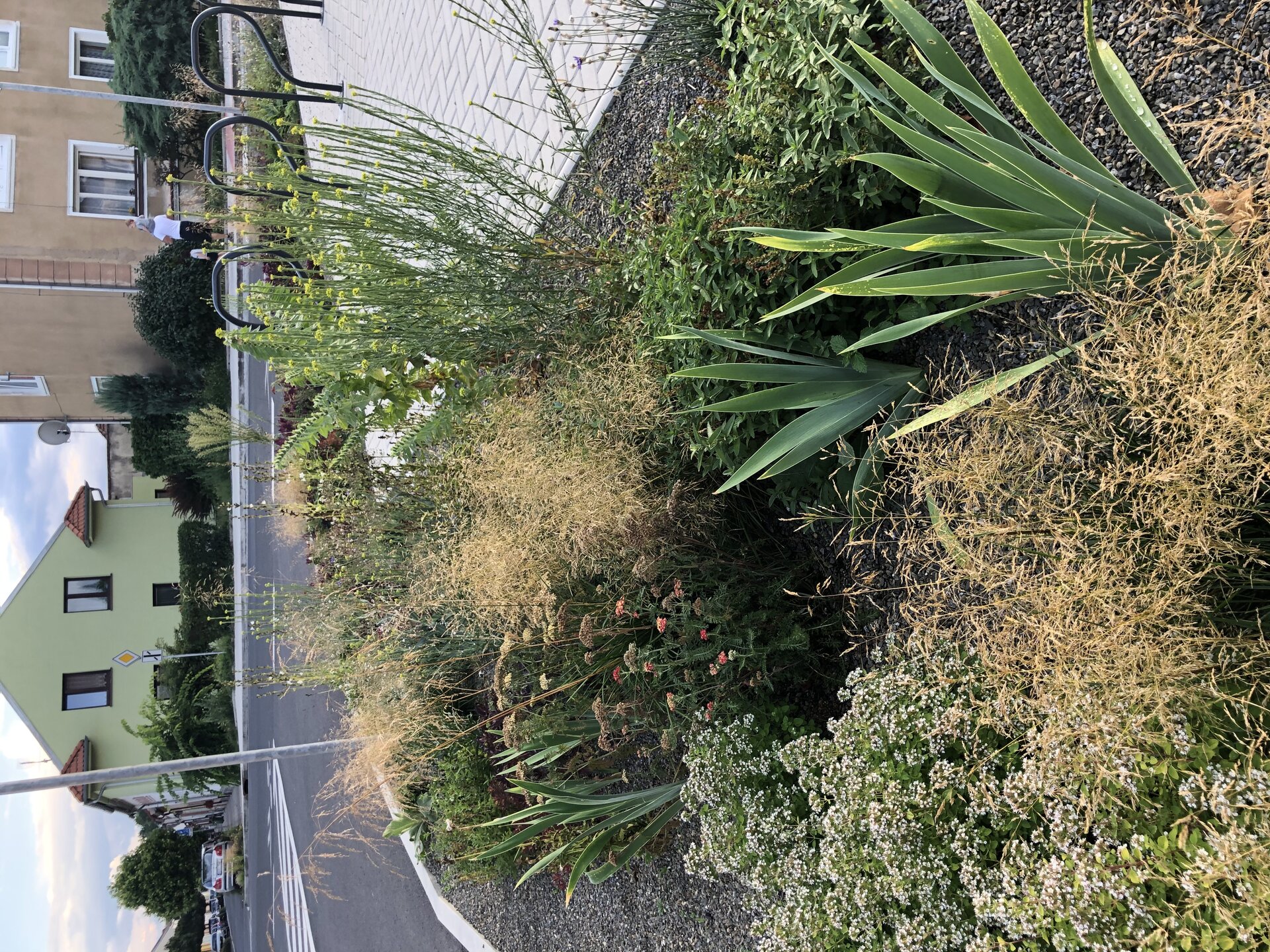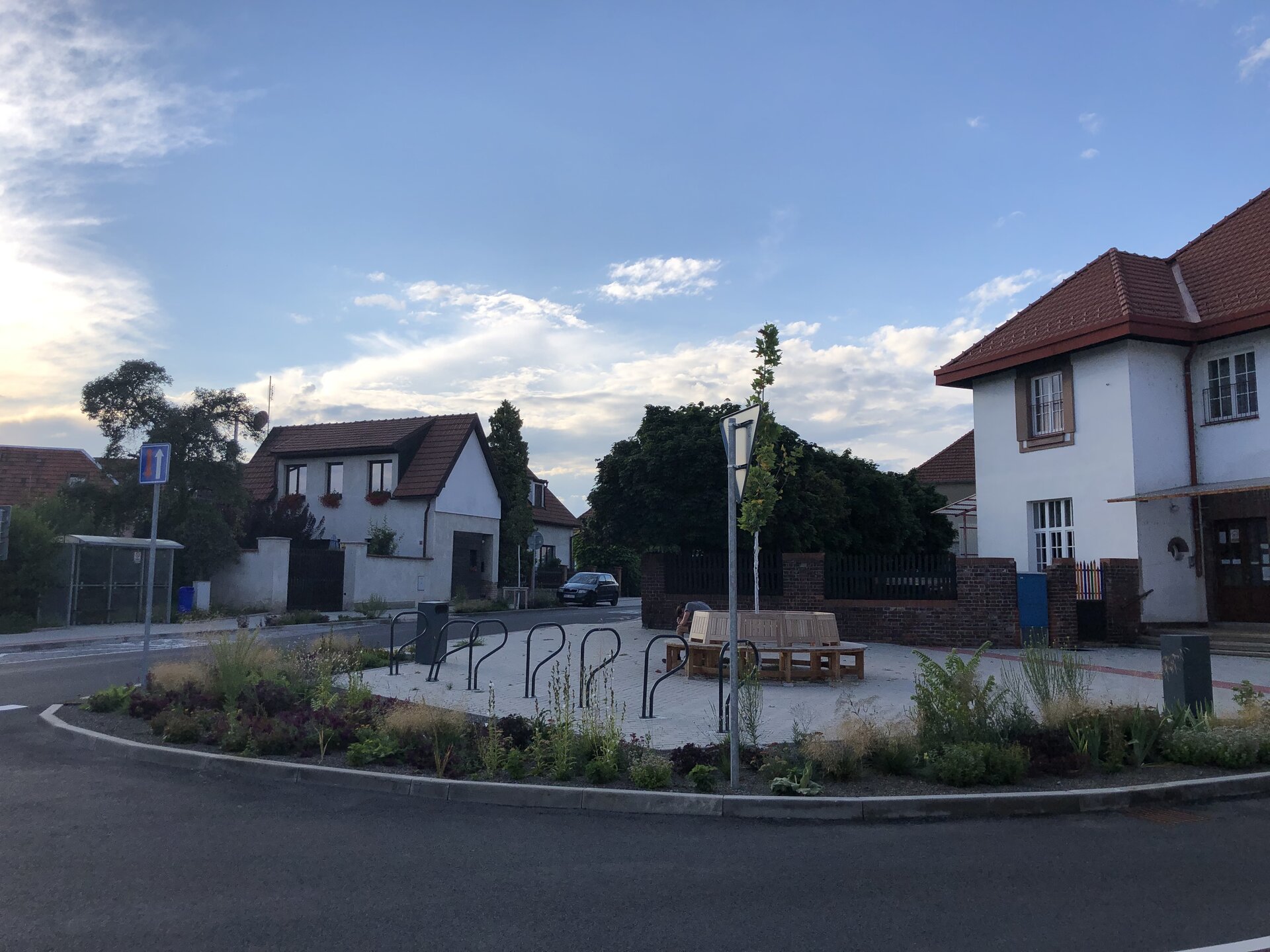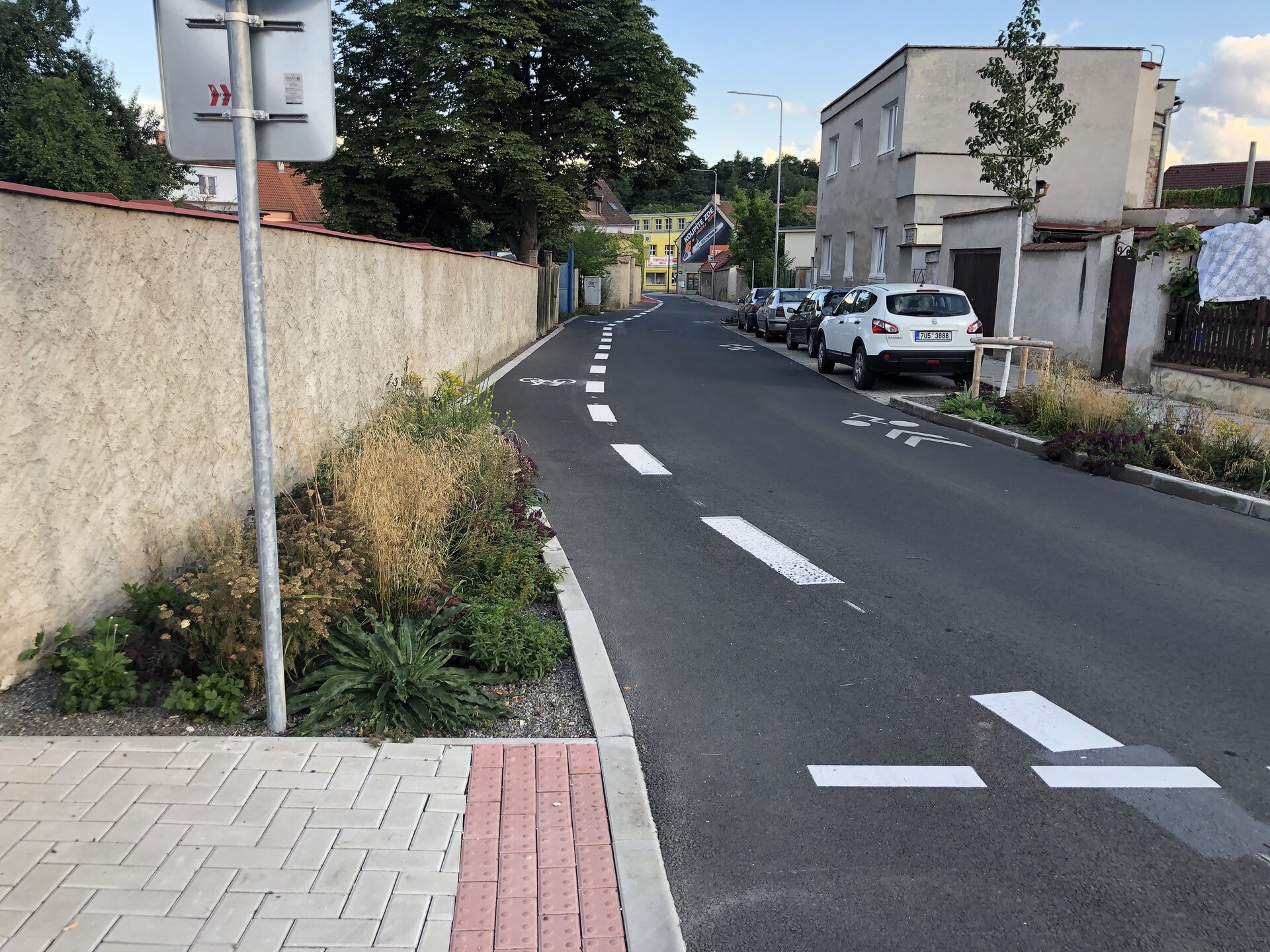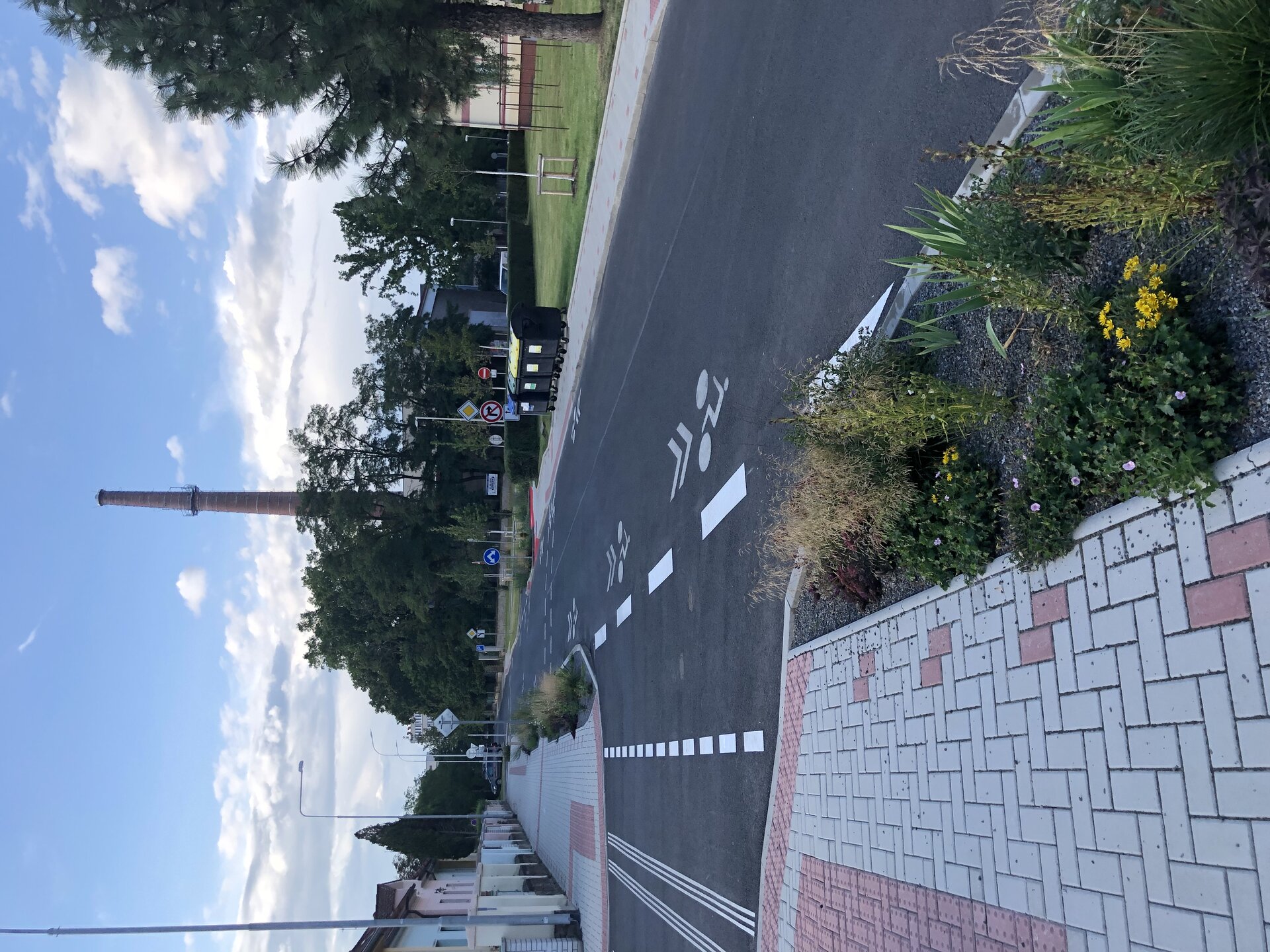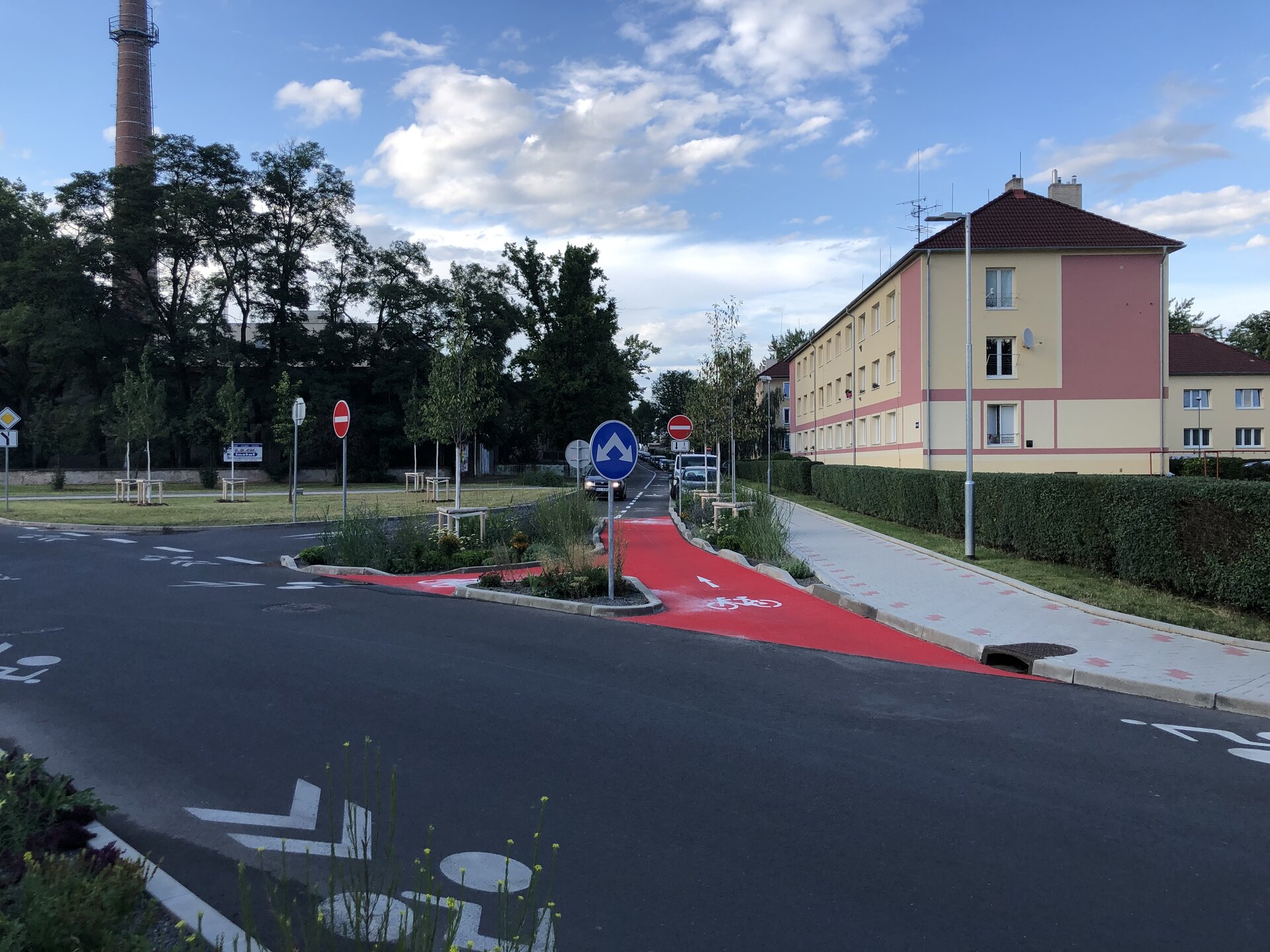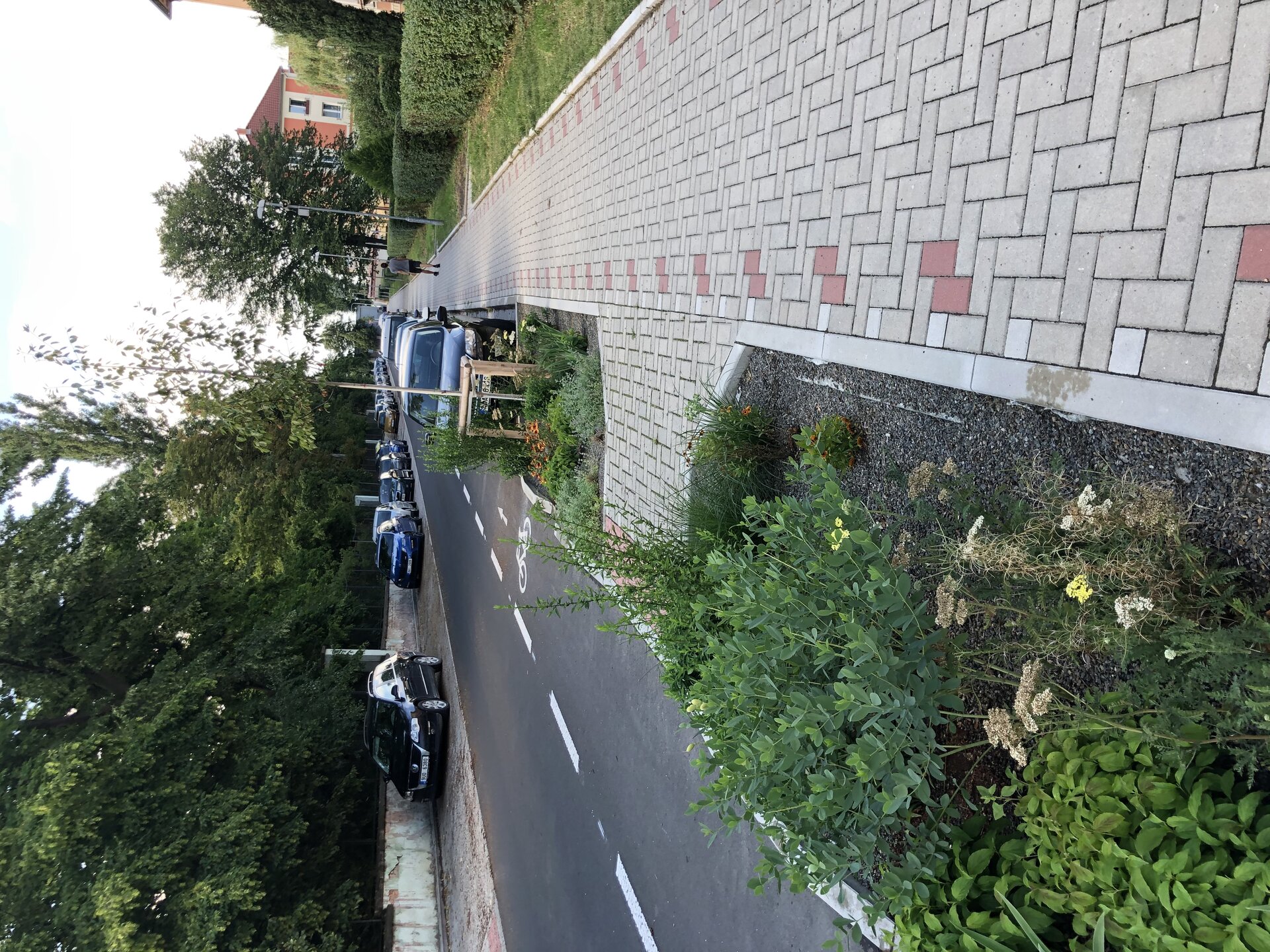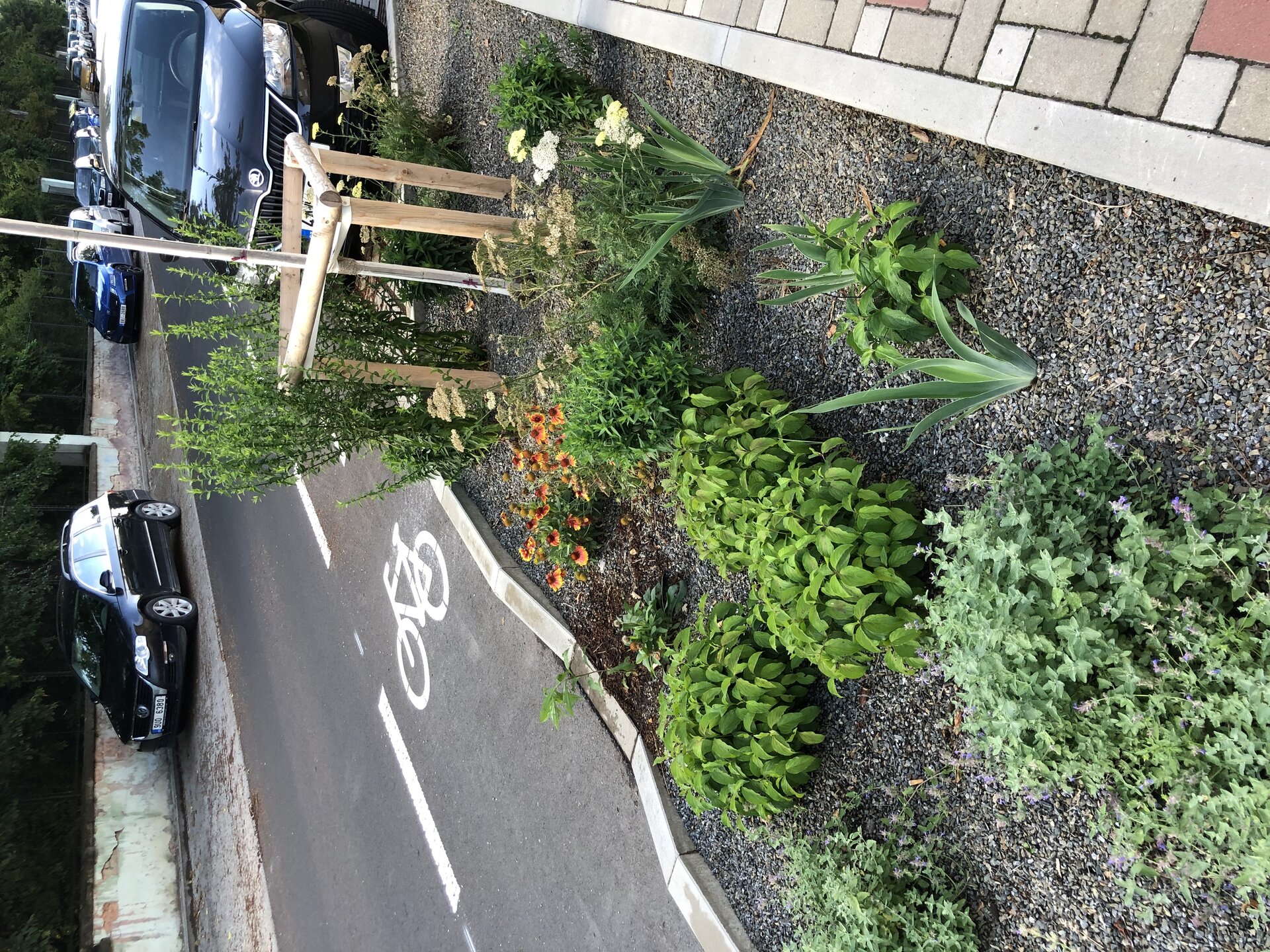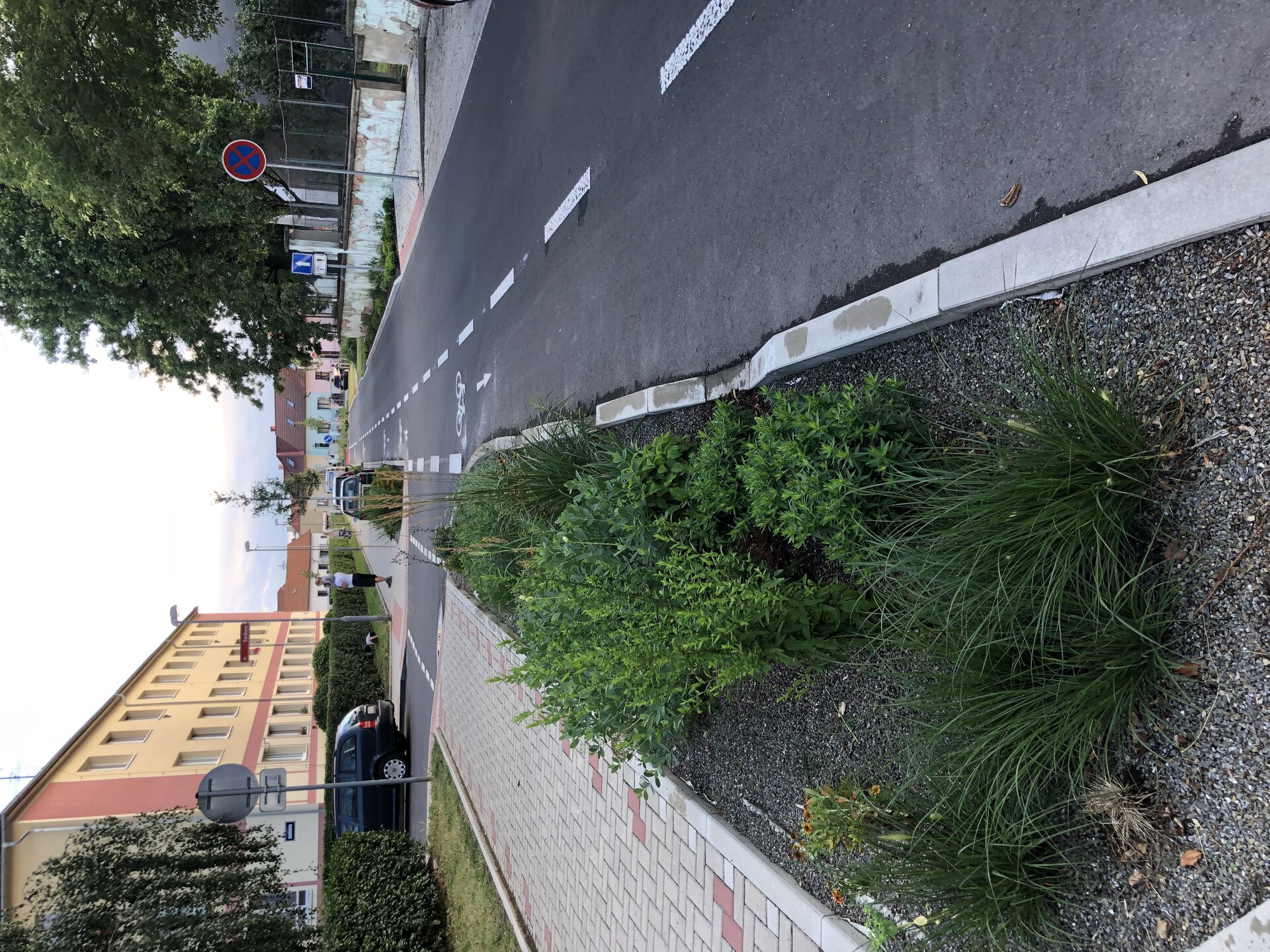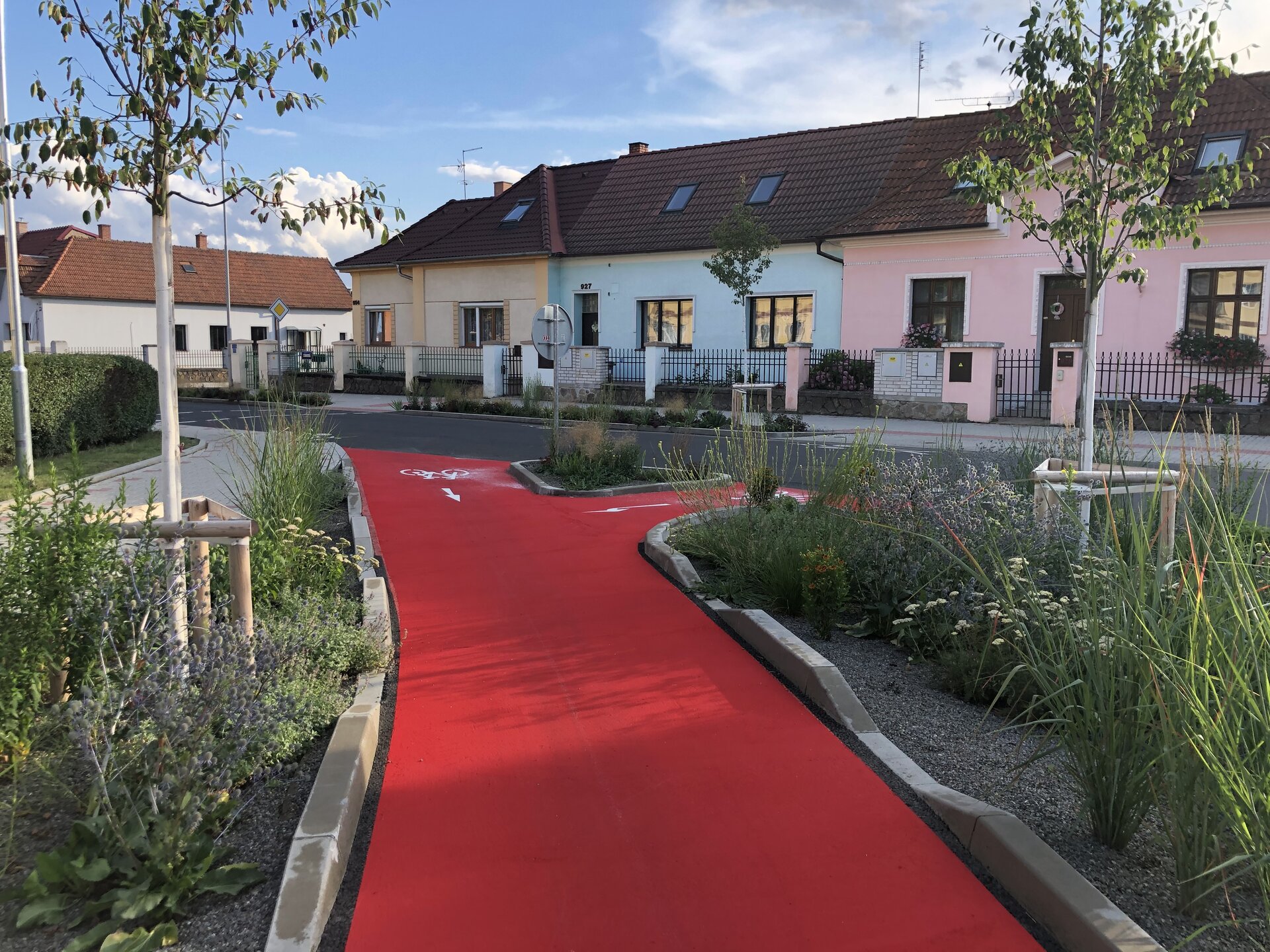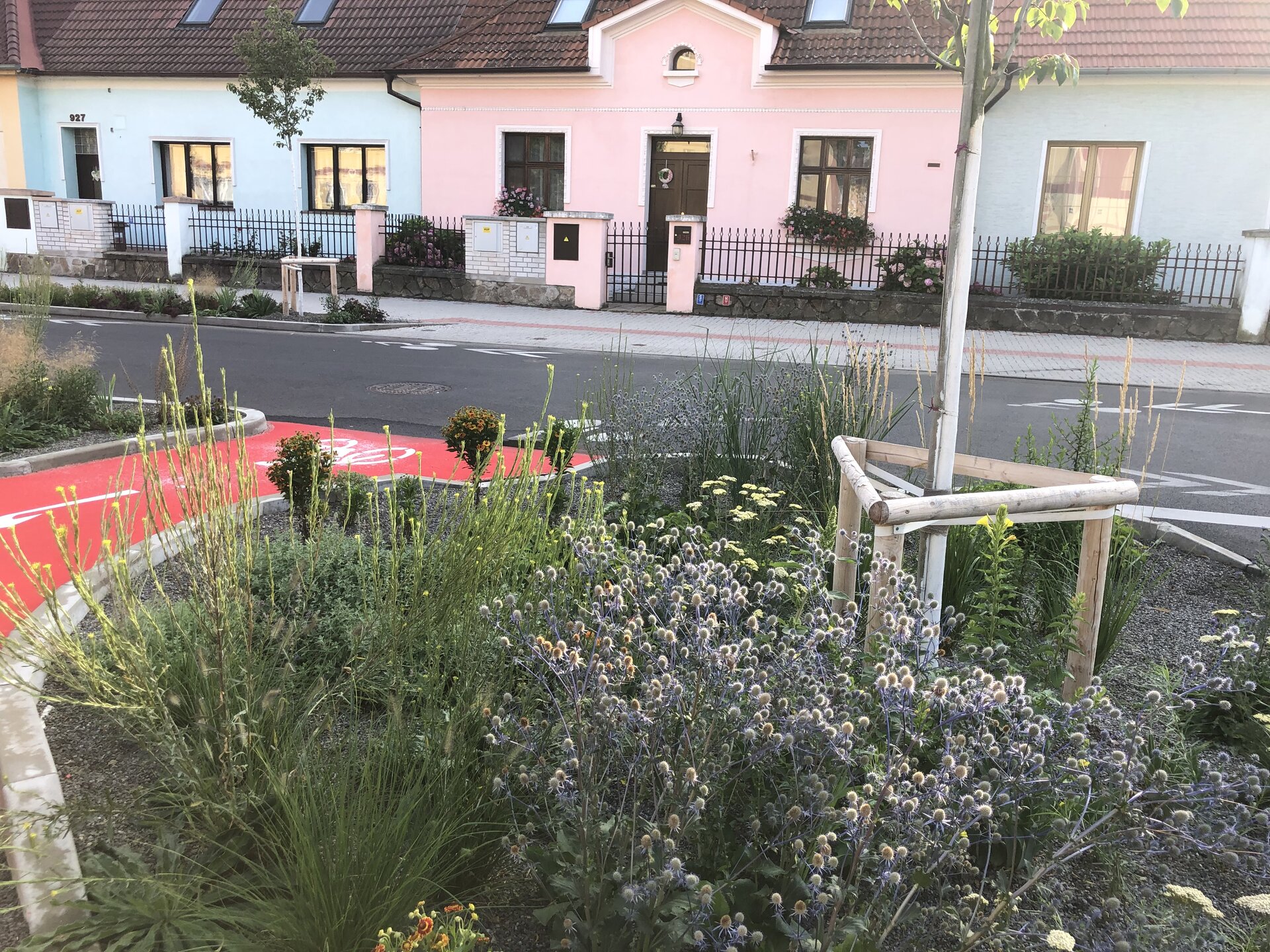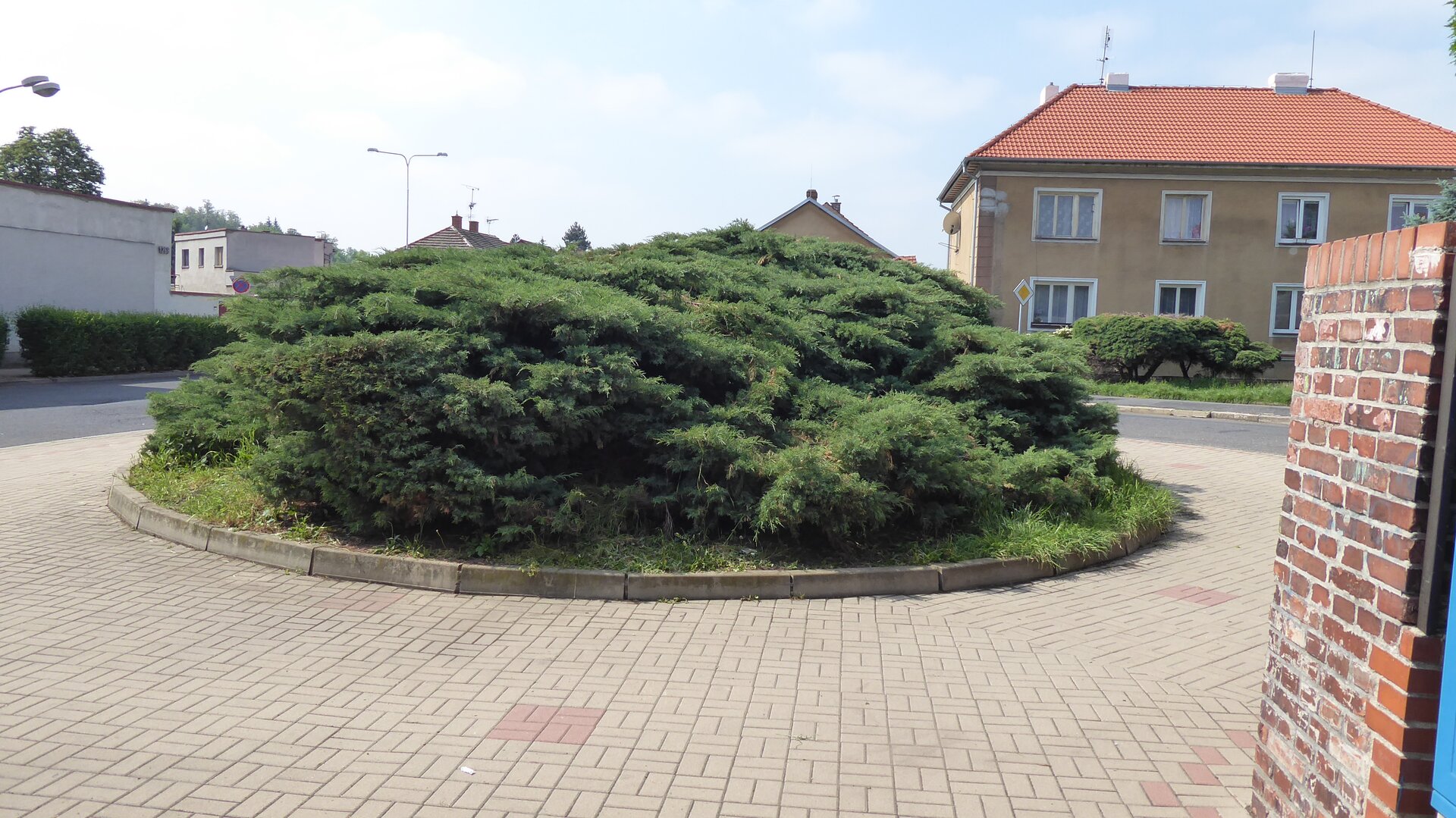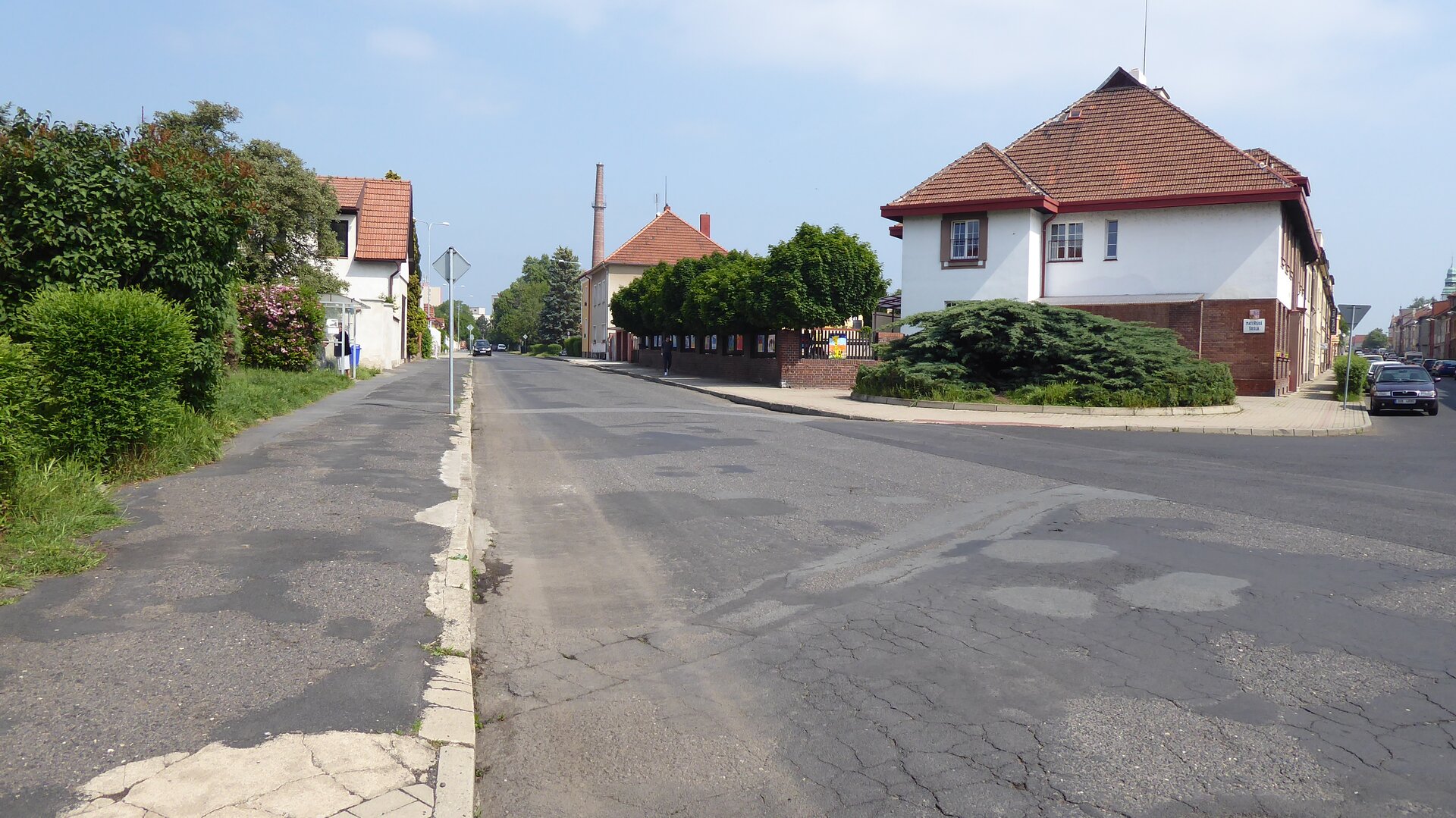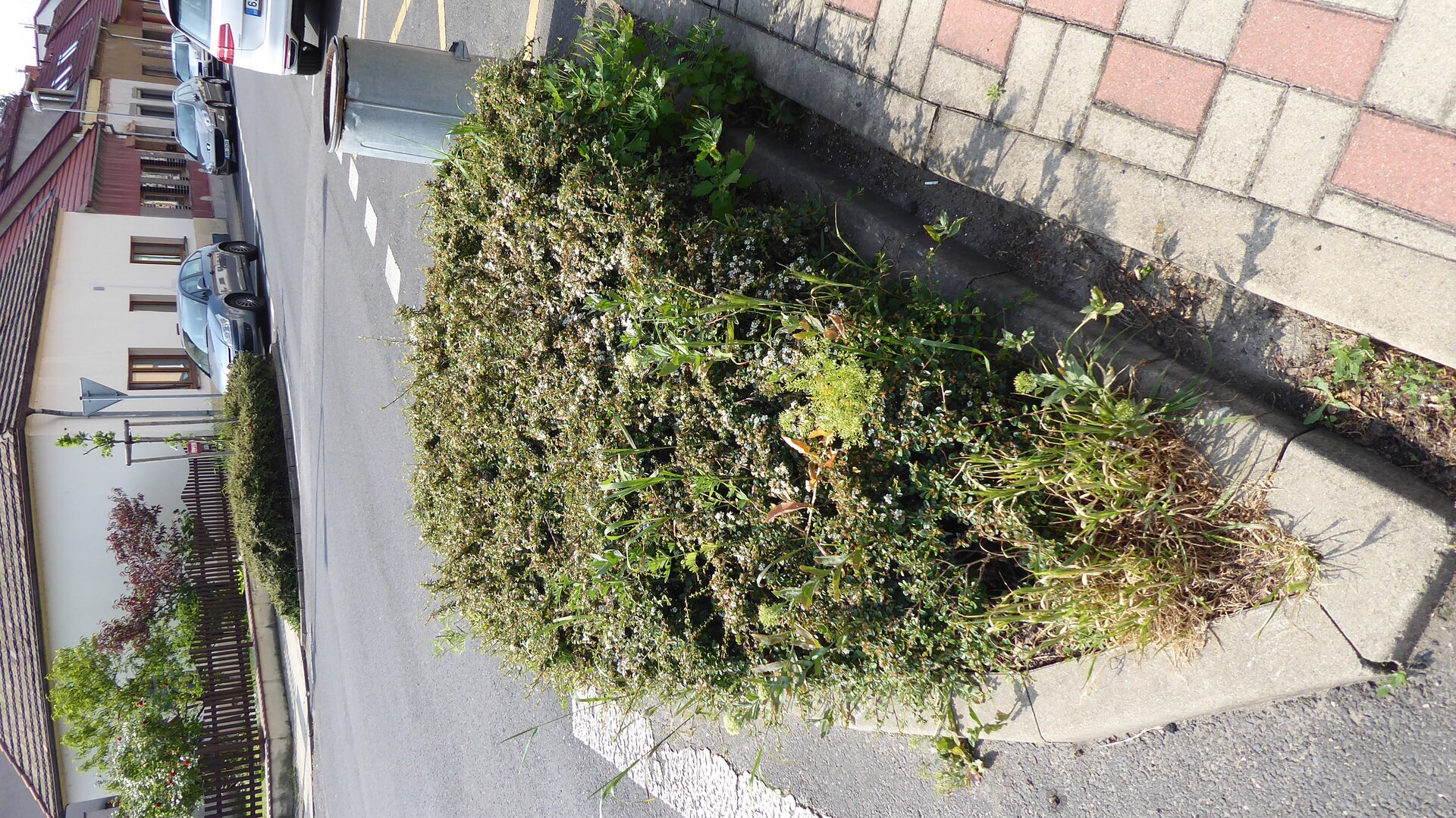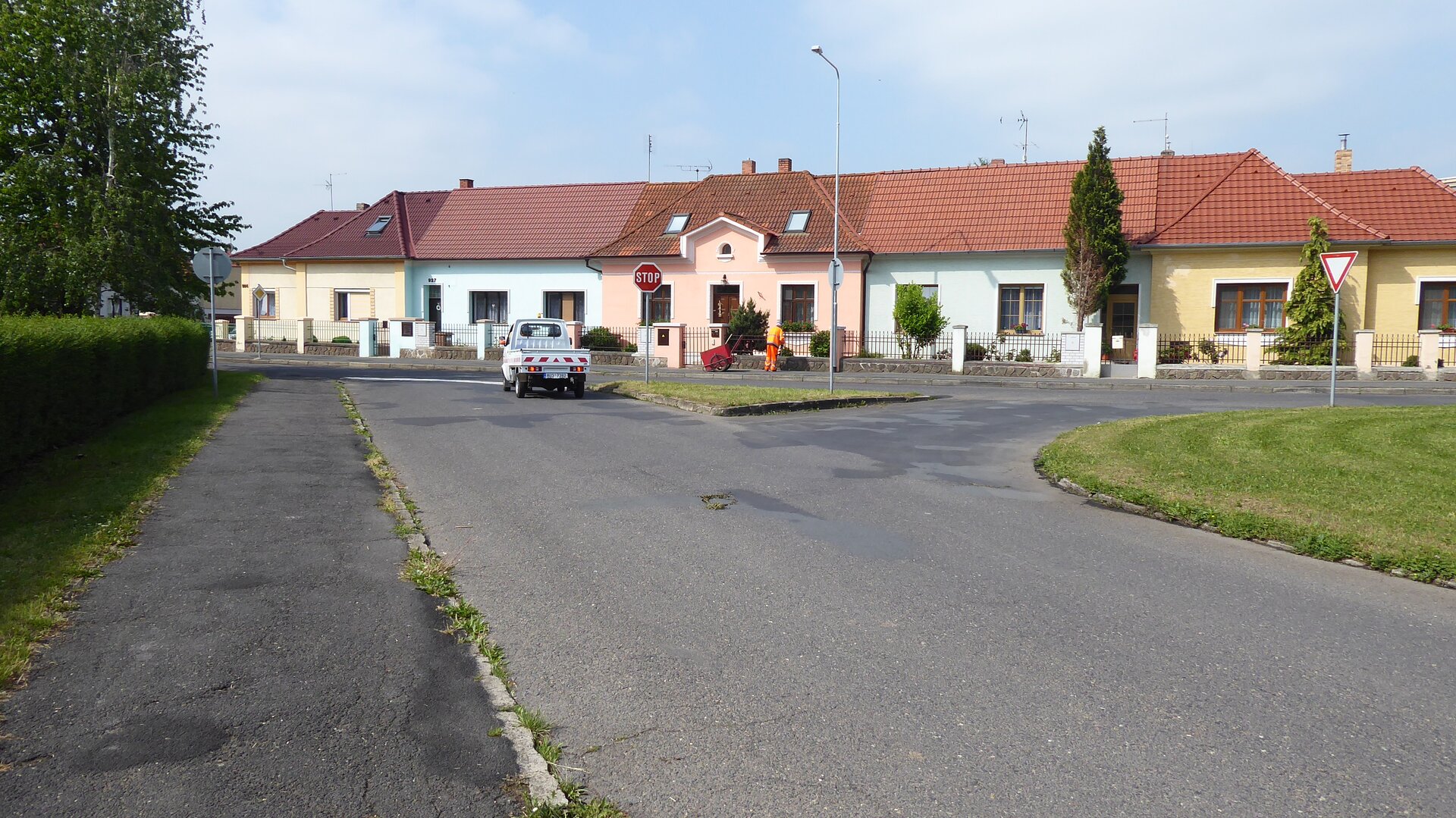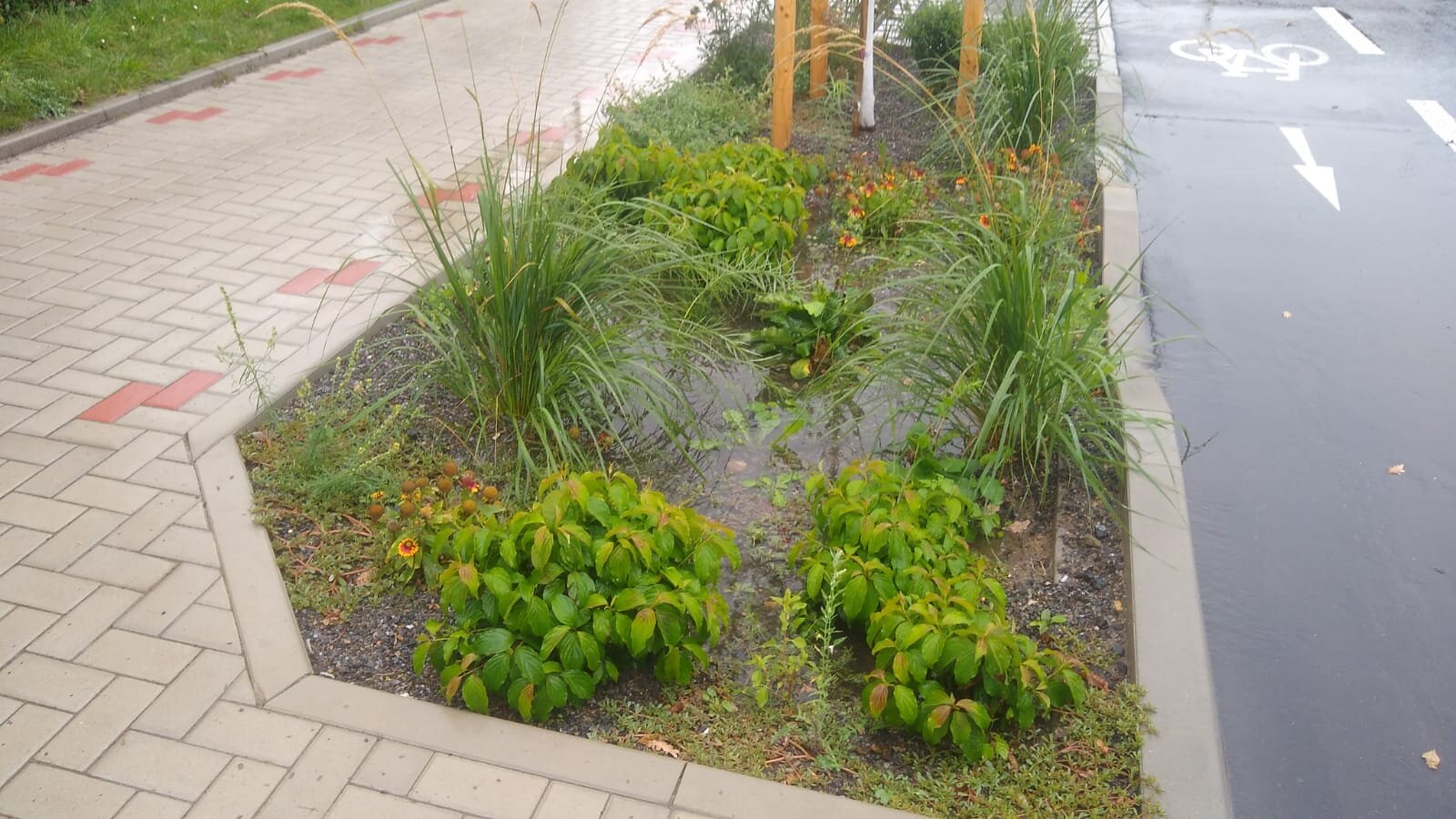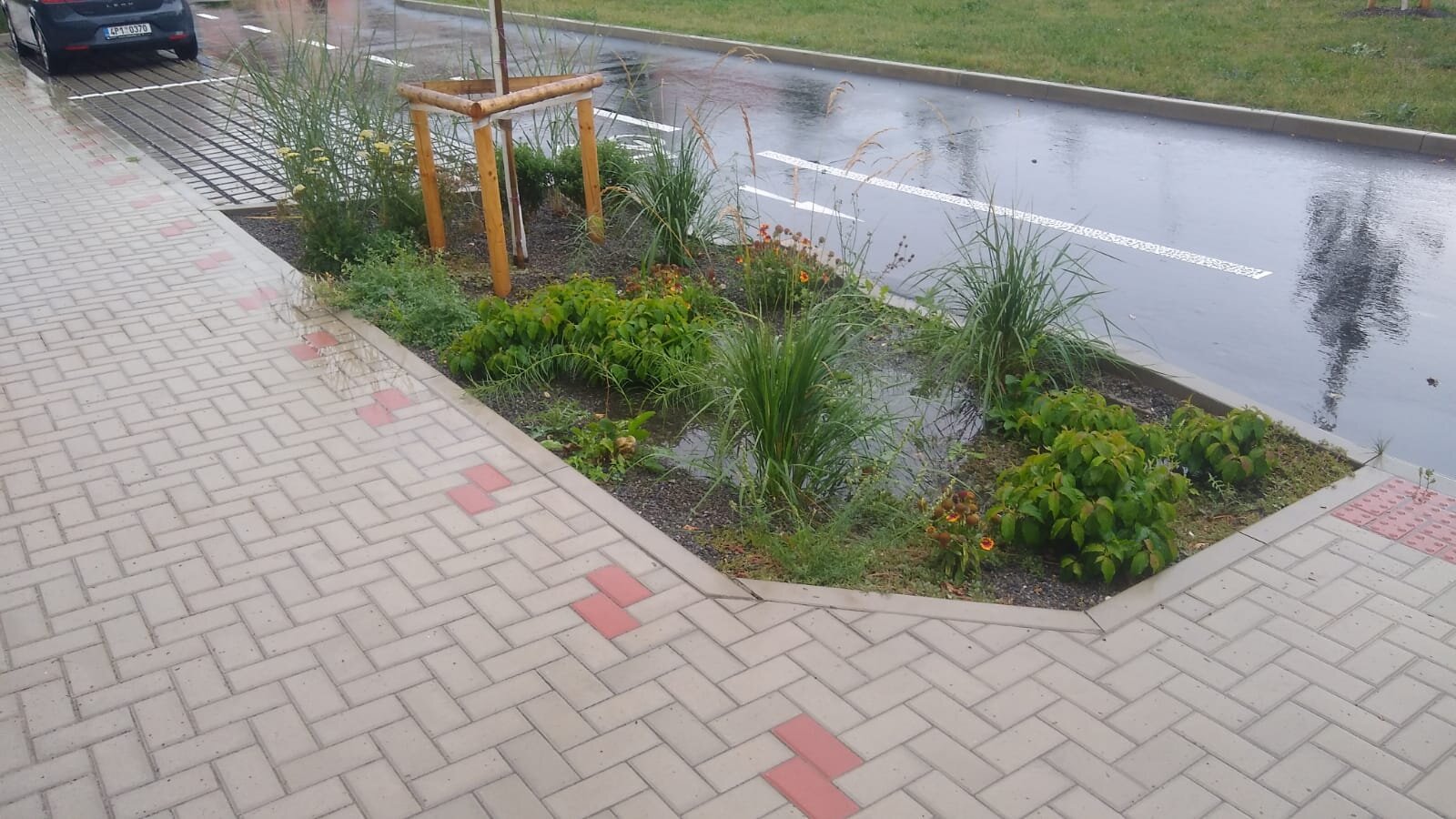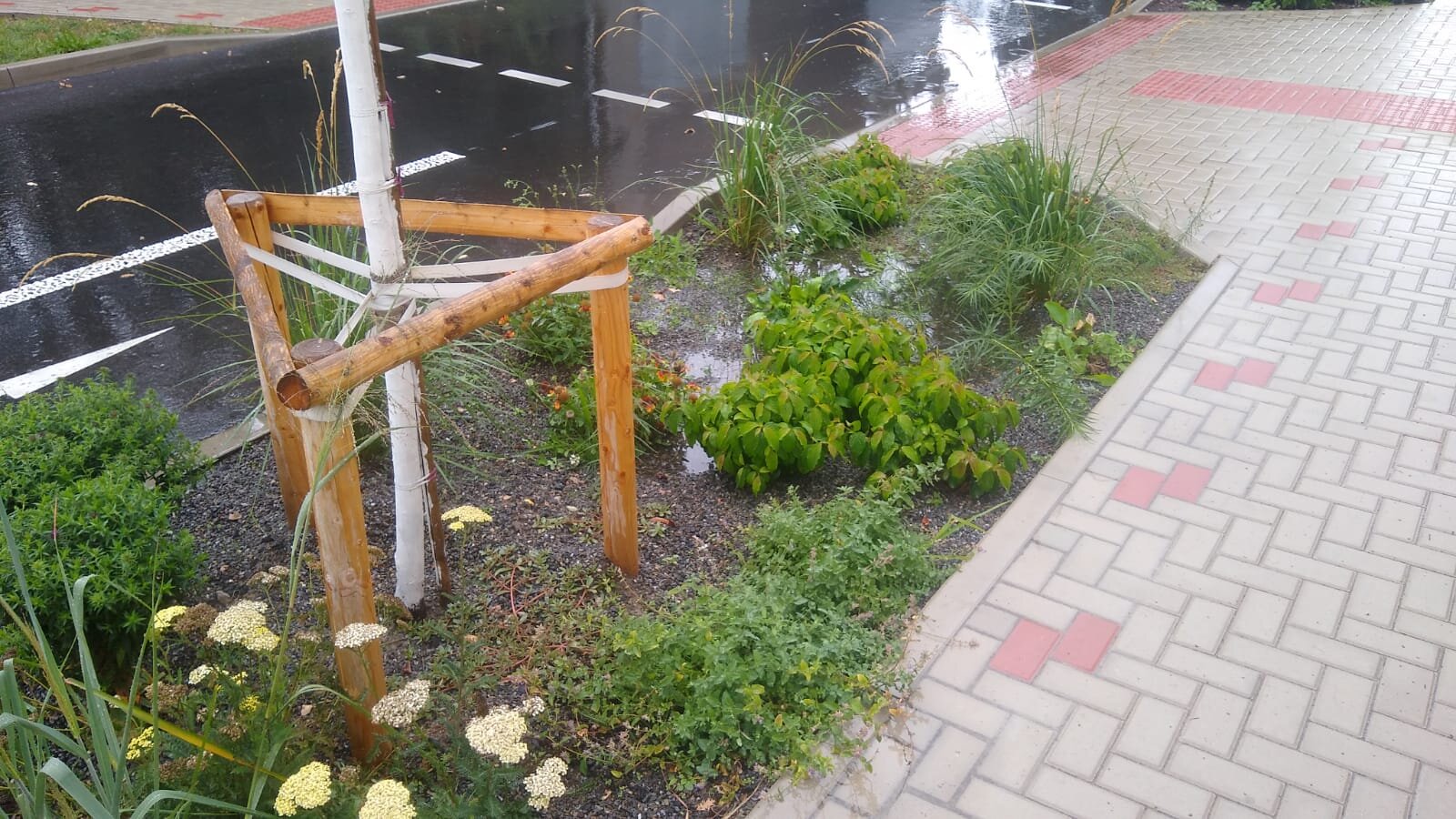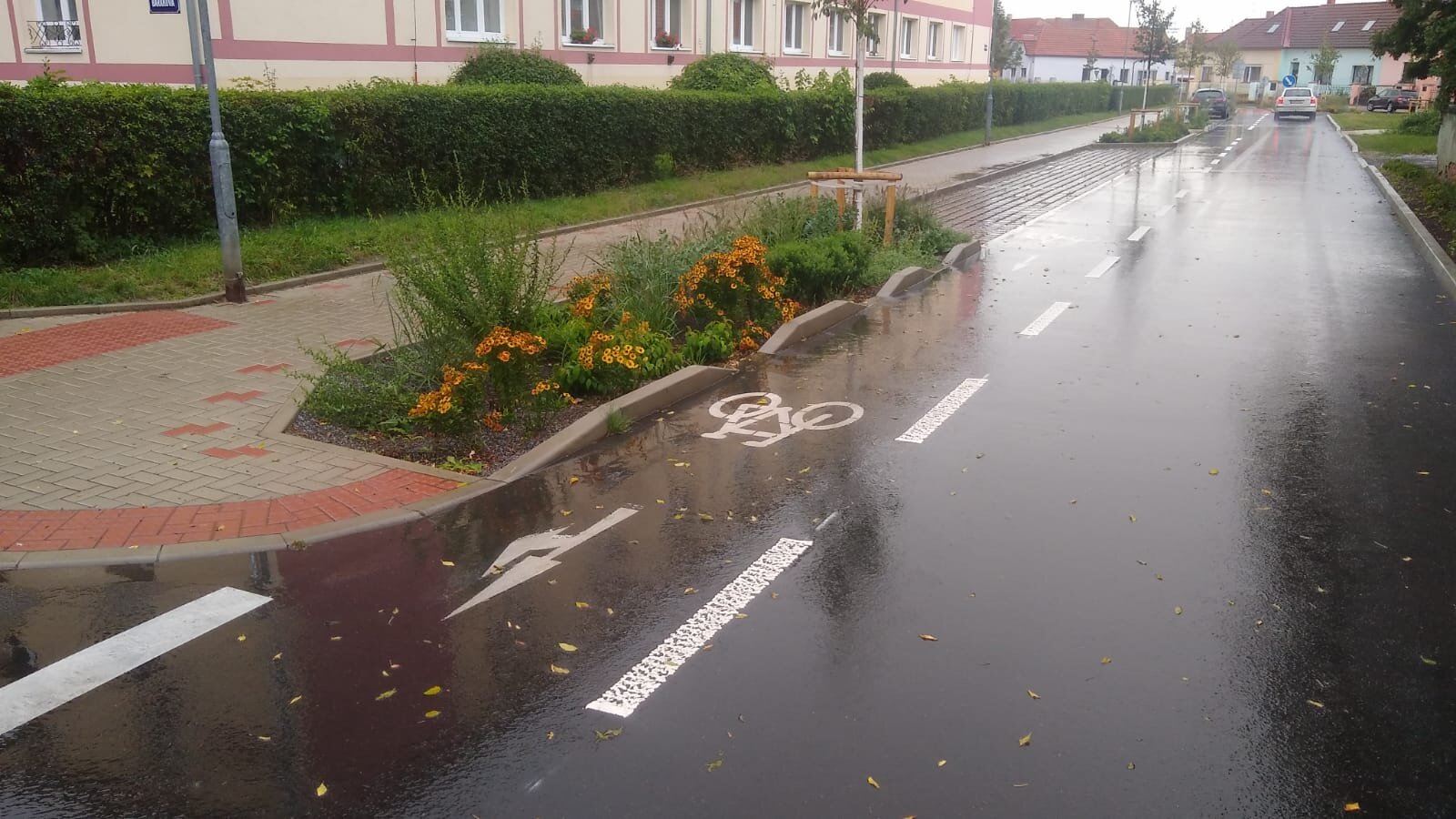 Author
Ing. Josef Filip Ph.D., Ing. Vít Ondráček - Projekce dopravní Filip s.r.o. a Ing. Martina Imramovská Ph.D., Ing. Markéta Šindlarová - Krajinářská architektura M²
Studio
Location
Roudnice nad Labem 413 01, ul. Stadická, ul. Školní, ul. Budovatelů
Investor
Město Roudnice nad Labem
Karlovo náměstí 21, 413 01 Roudnice nad Labem
Supplier
Metrostav a.s.
Koželužská 2450/4, Praha 8, 180 00
Date of project approval
September 2020
Fotograf
Project focuses on vegetation areas of Stadická, Budovatelů and Školní streets in Roudnice nad Labem, which are existing and newly emerged as a result of the roads and parking spaces reconstruction. The main idea was to use vegetation elements that adapt well to the extreme conditions of the urban environment, to capture and retain as much rainwater as possible,to design low maintenance vegetation elements and increase the biodiversity of a given hostile environment of typical Czech street. Our goal was to introduce the inhabitants of the city to other possibilities of vegetation modifications and to offer them a new perspective on the aesthetics of streetscaping in close cooperation with transport solutions.
The design is divided into 3 parts according to individual streets.
The project uses extensive Silbersommer gravel beds suitable for use in the city, especially on traffic islands and other exposed sites. Other flower beds combine flowering and evergreen autochthonous and introduced shrubs, which are adapted to growth in the urban environment.The Rain gardens are areas that are able to accumulate and gradually absorb large amounts of surface water. These terrain depressions are filled with a mixture of gravel and retention substrate planted with species which respond well to water level fluctuations. Part of the water gradually seeps into the bedrock and some gradually evapotranspires into the atmosphere.Other lawns in the area serve mainly as surface water inflows.As part of the project, 14 existing trees in unsatisfactory condition, 19 solitary shrubs and 285 m2 of shrub groups were removed. 77 new trees, 145 m² of shrub groups, 170 m² of extensive gravel beds and 120 m² of rain beds were designed and subsequently planted.
Green building
Environmental certification
| | |
| --- | --- |
| Type and level of certificate | - |
Water management
| | |
| --- | --- |
| Is rainwater used for irrigation? | |
| Is rainwater used for other purposes, e.g. toilet flushing ? | |
| Does the building have a green roof / facade ? | |
| Is reclaimed waste water used, e.g. from showers and sinks ? | |
The quality of the indoor environment
| | |
| --- | --- |
| Is clean air supply automated ? | |
| Is comfortable temperature during summer and winter automated? | |
| Is natural lighting guaranteed in all living areas? | |
| Is artificial lighting automated? | |
| Is acoustic comfort, specifically reverberation time, guaranteed? | |
| Does the layout solution include zoning and ergonomics elements? | |
Principles of circular economics
| | |
| --- | --- |
| Does the project use recycled materials? | |
| Does the project use recyclable materials? | |
| Are materials with a documented Environmental Product Declaration (EPD) promoted in the project? | |
| Are other sustainability certifications used for materials and elements? | |
Energy efficiency
| | |
| --- | --- |
| Energy performance class of the building according to the Energy Performance Certificate of the building | |
| Is efficient energy management (measurement and regular analysis of consumption data) considered? | |
| Are renewable sources of energy used, e.g. solar system, photovoltaics? | |
Interconnection with surroundings
| | |
| --- | --- |
| Does the project enable the easy use of public transport? | |
| Does the project support the use of alternative modes of transport, e.g cycling, walking etc. ? | |
| Is there access to recreational natural areas, e.g. parks, in the immediate vicinity of the building? | |