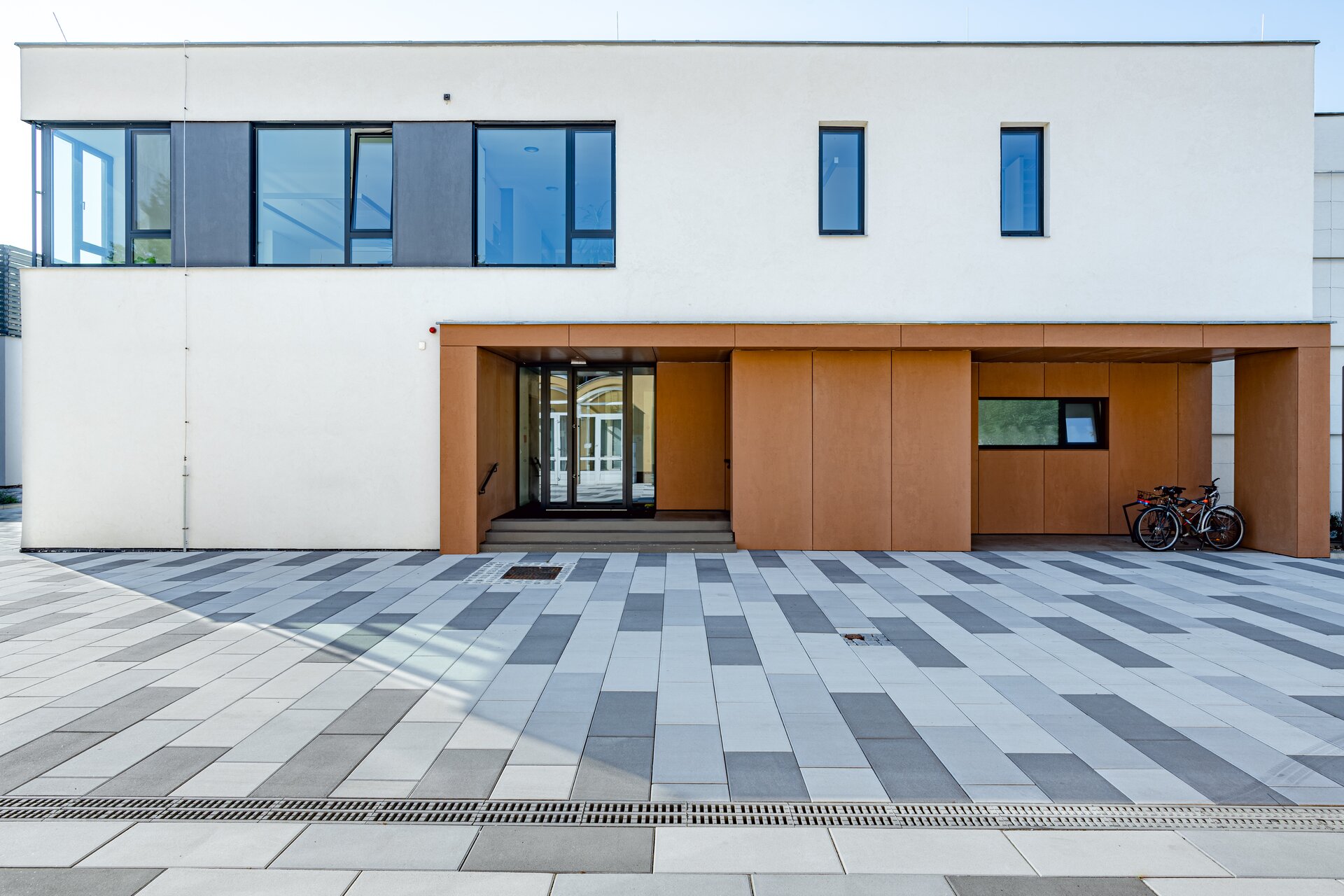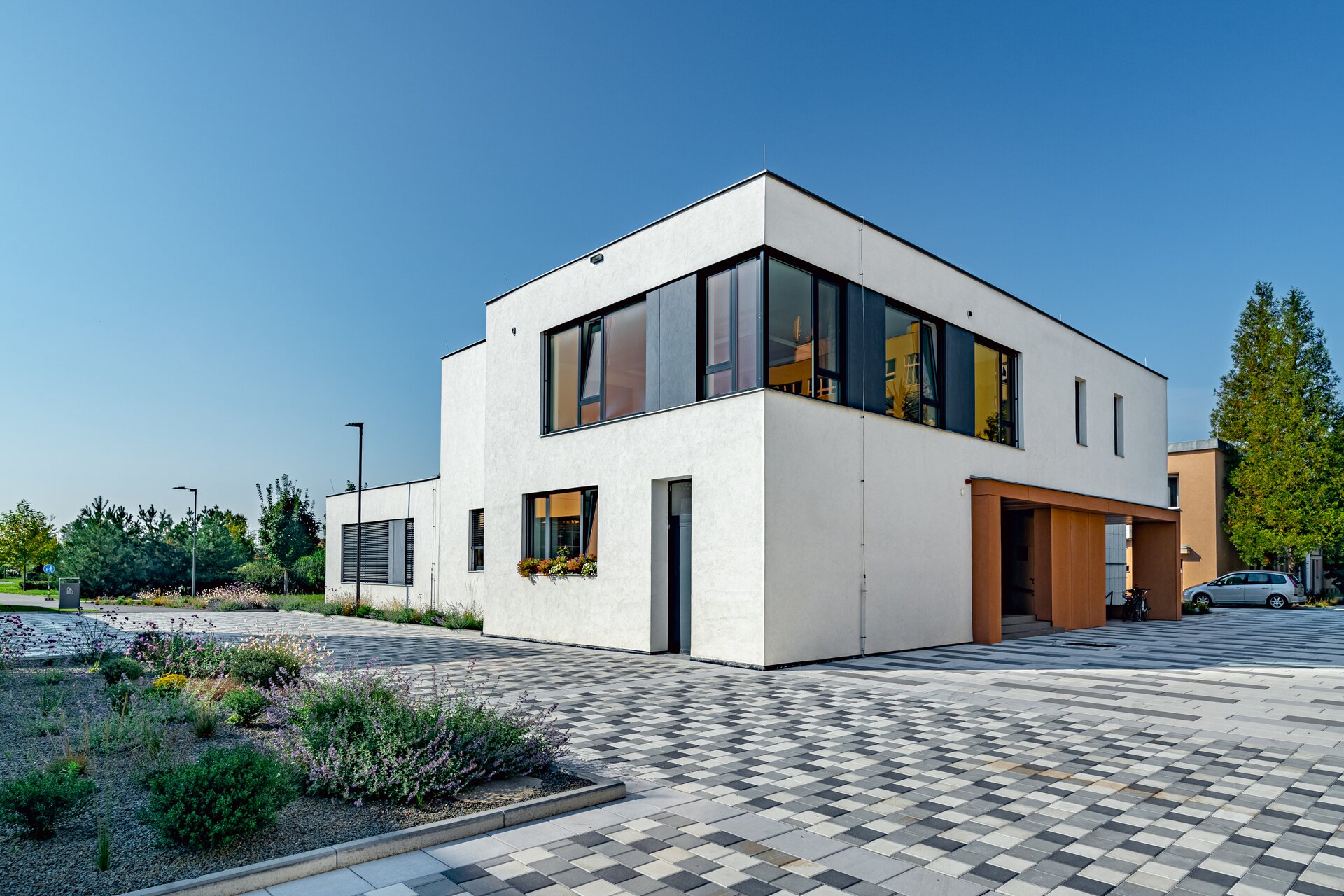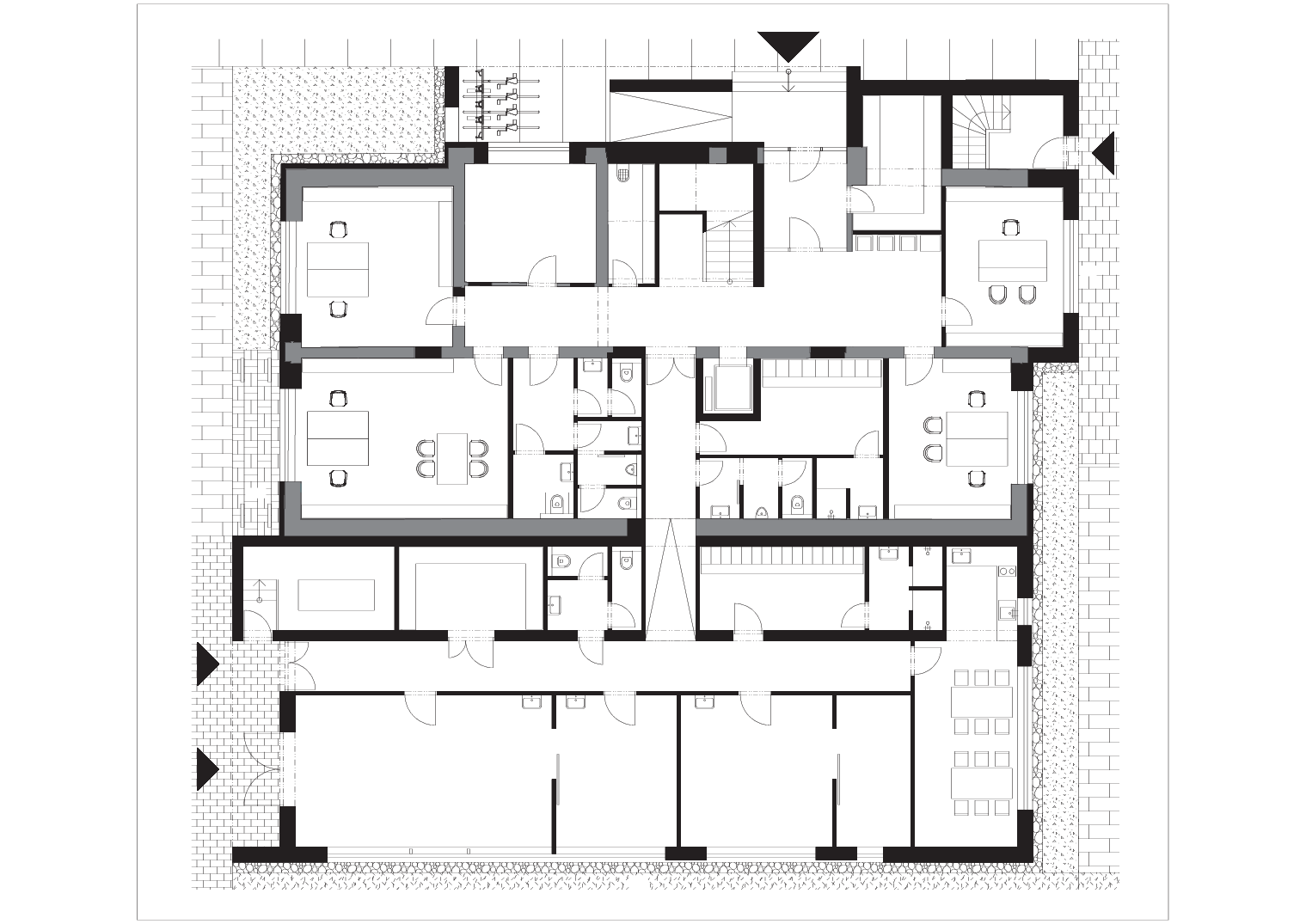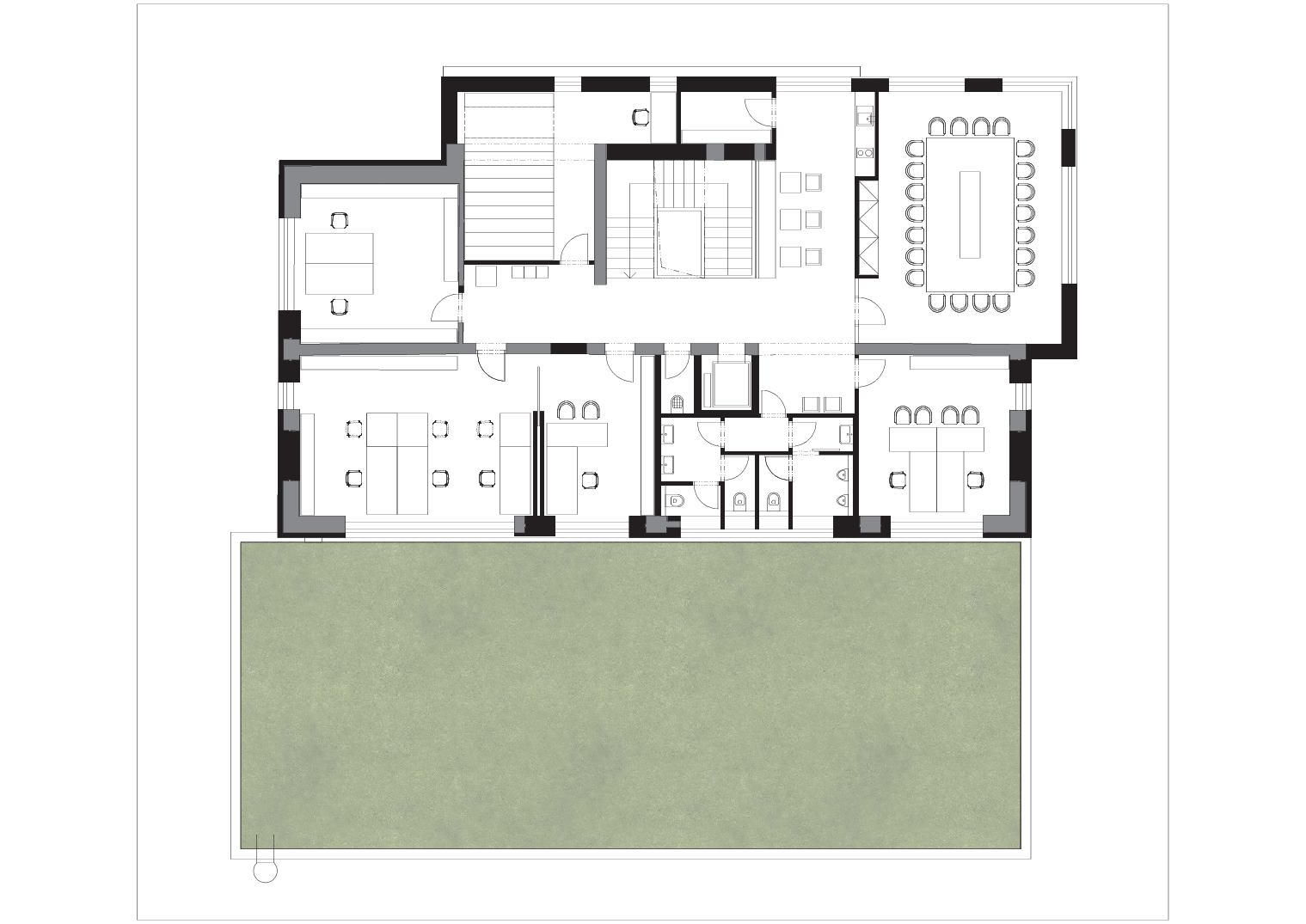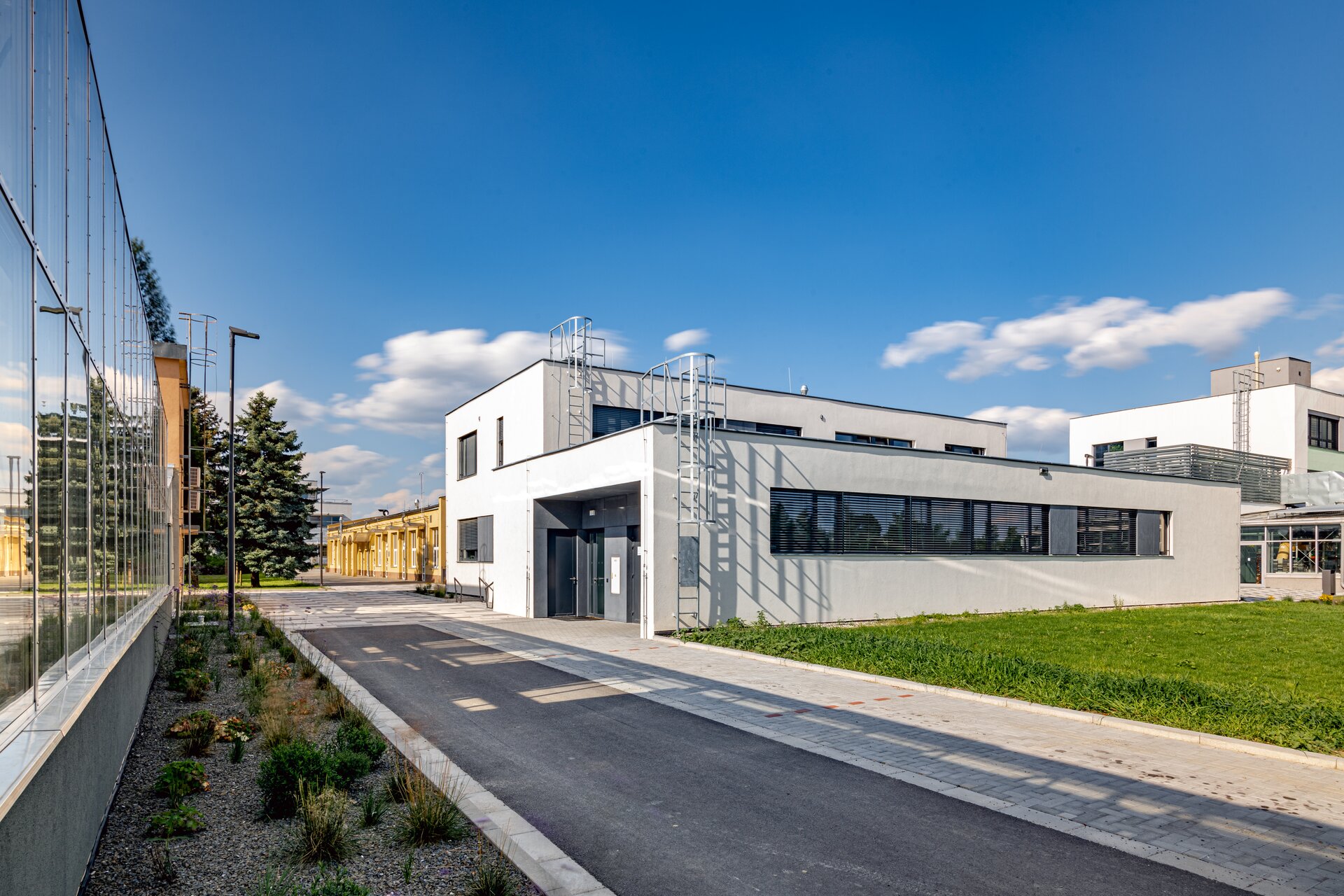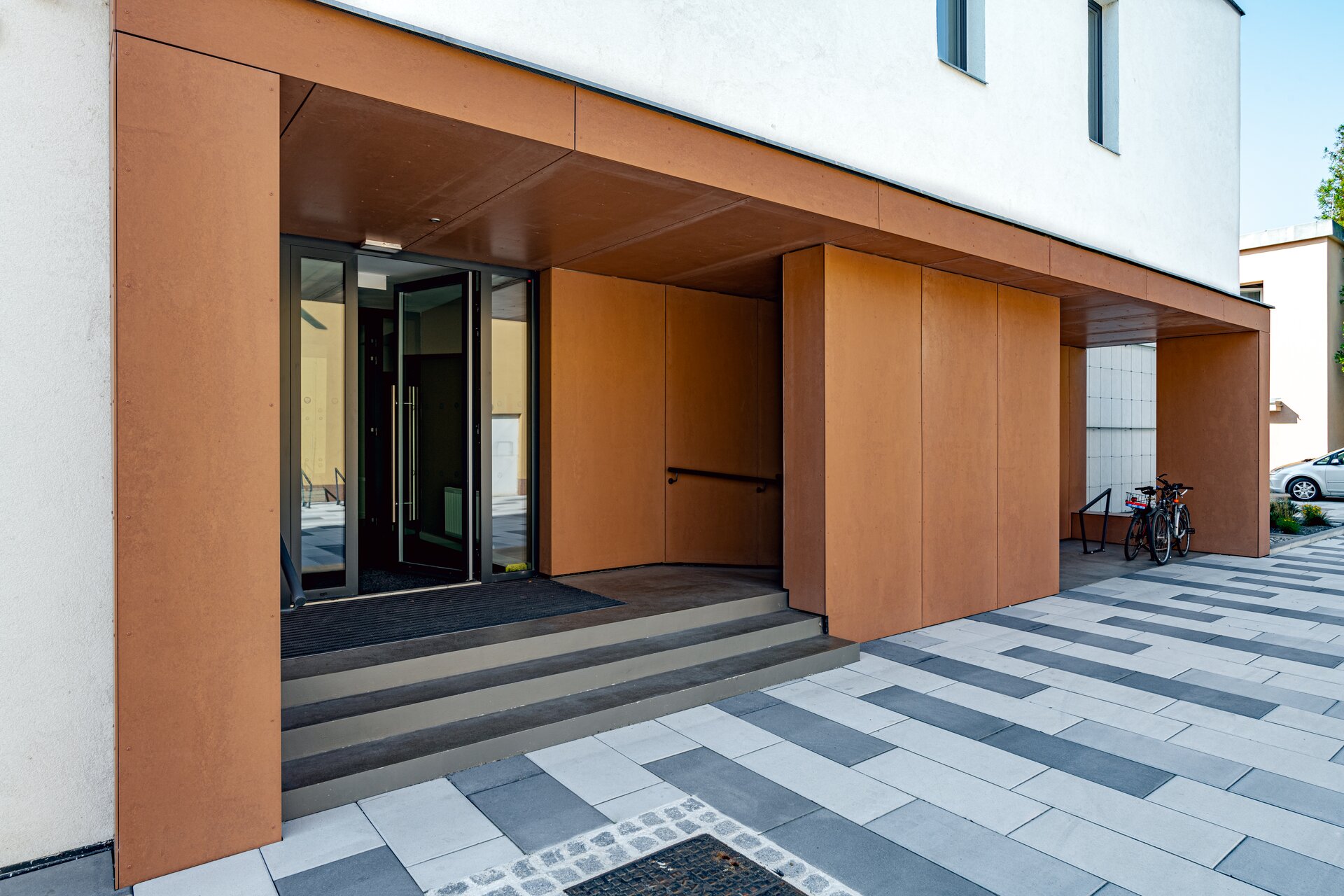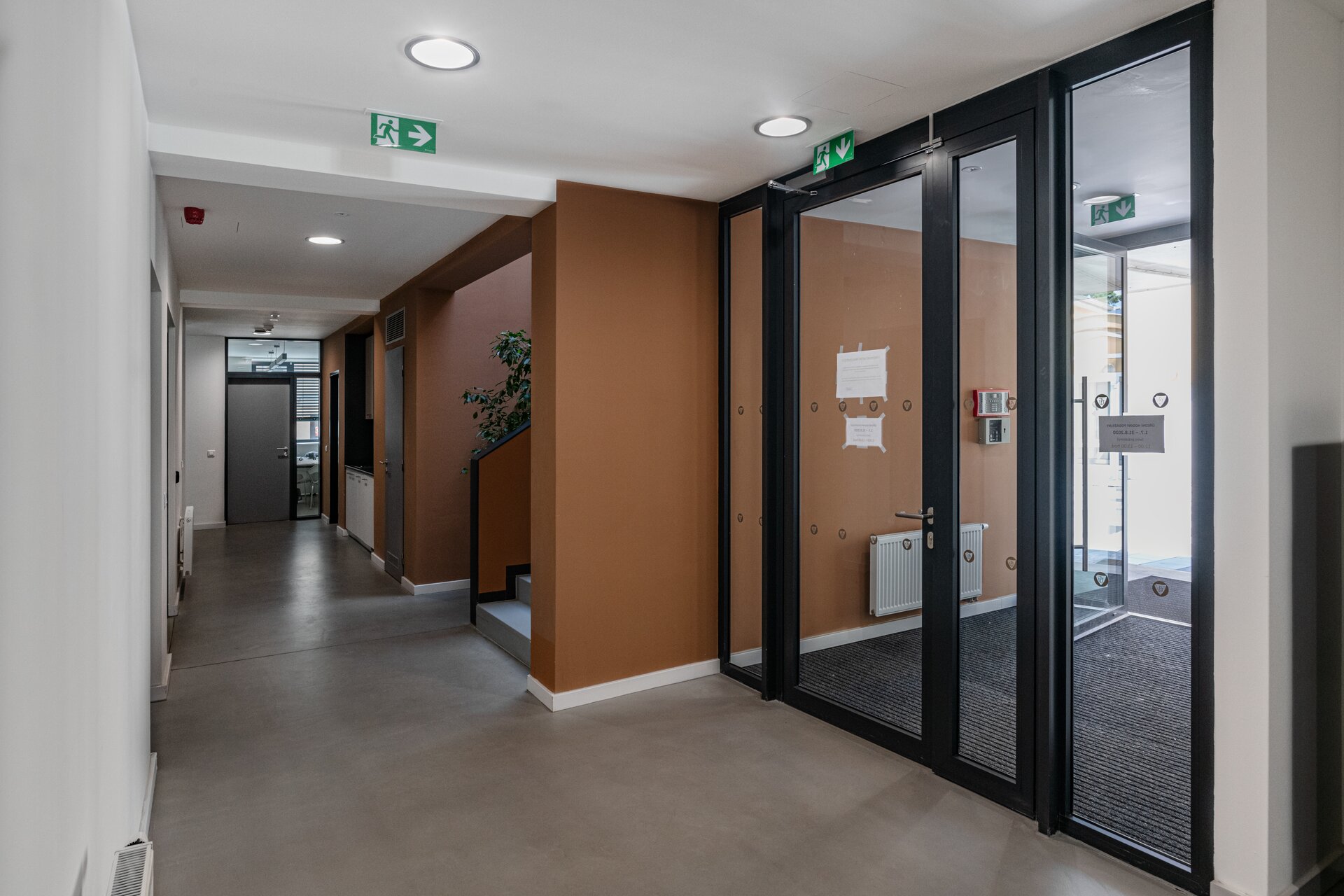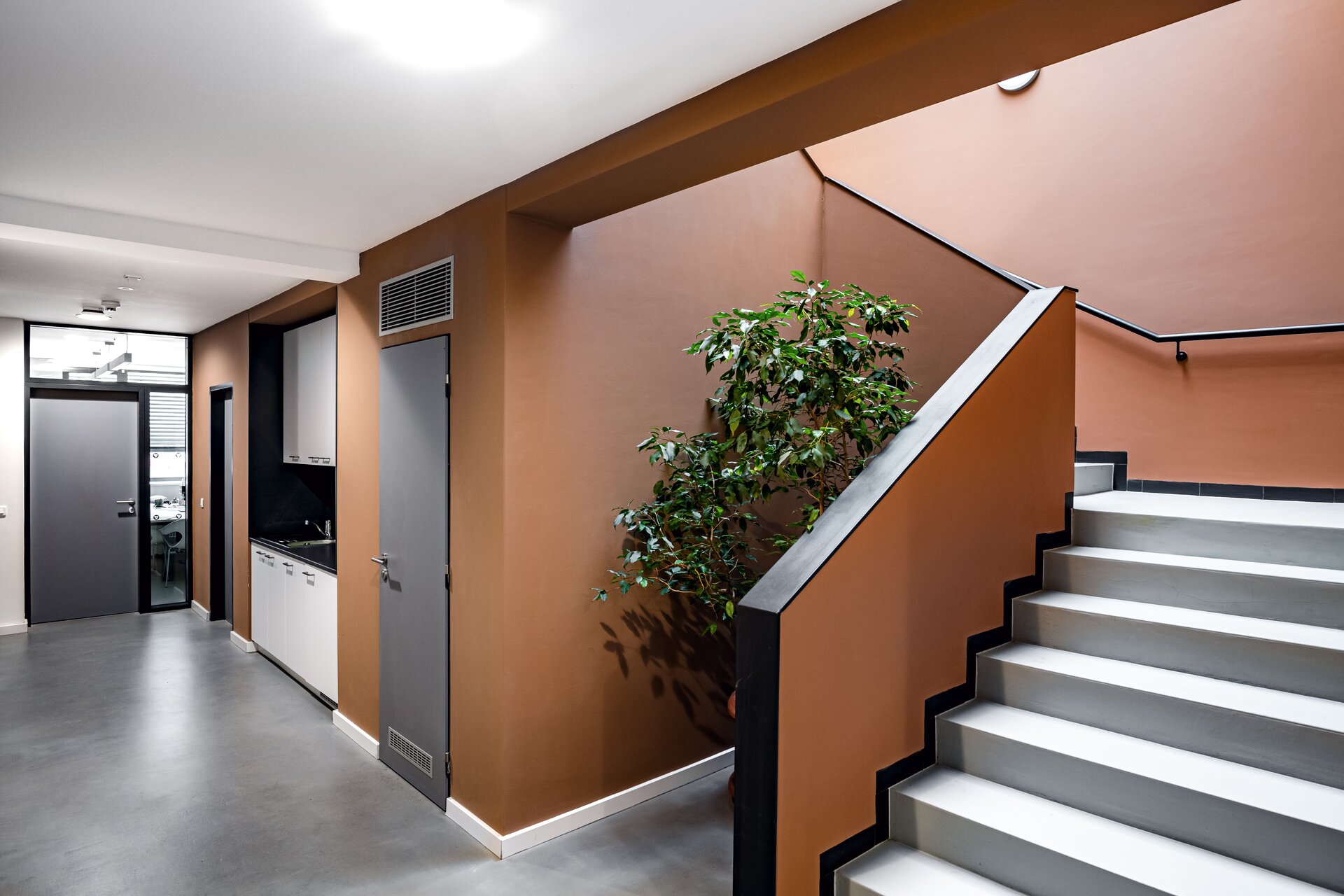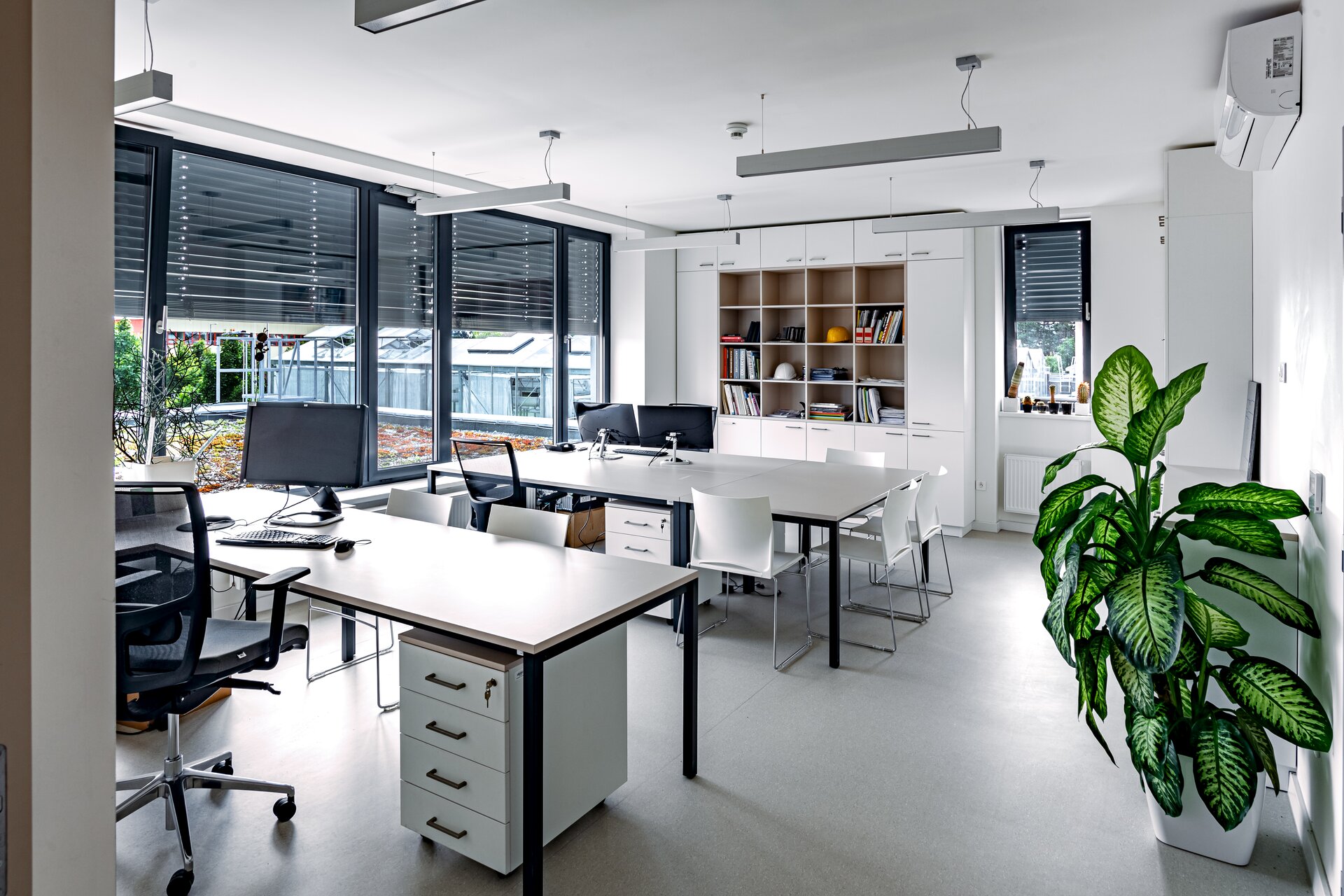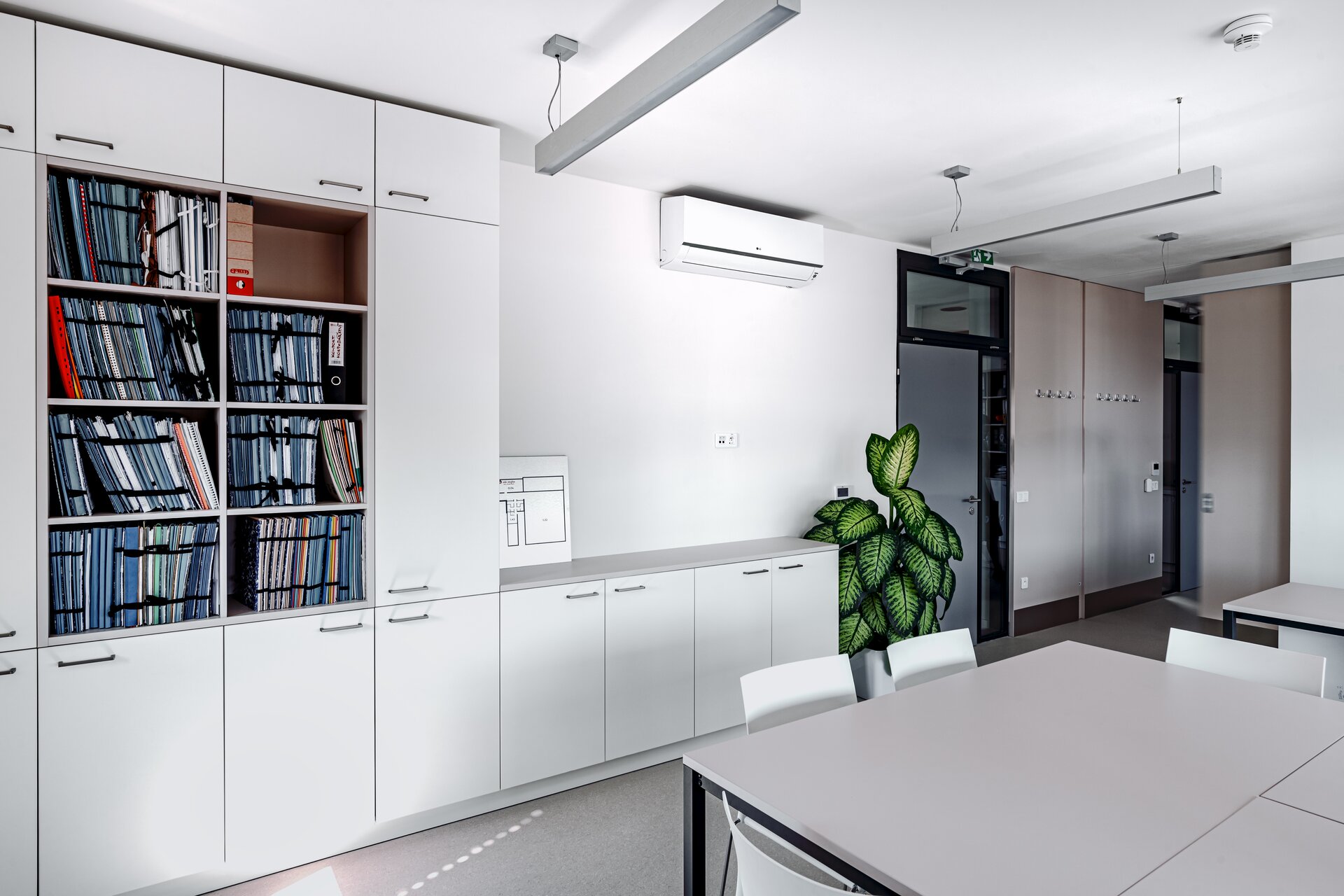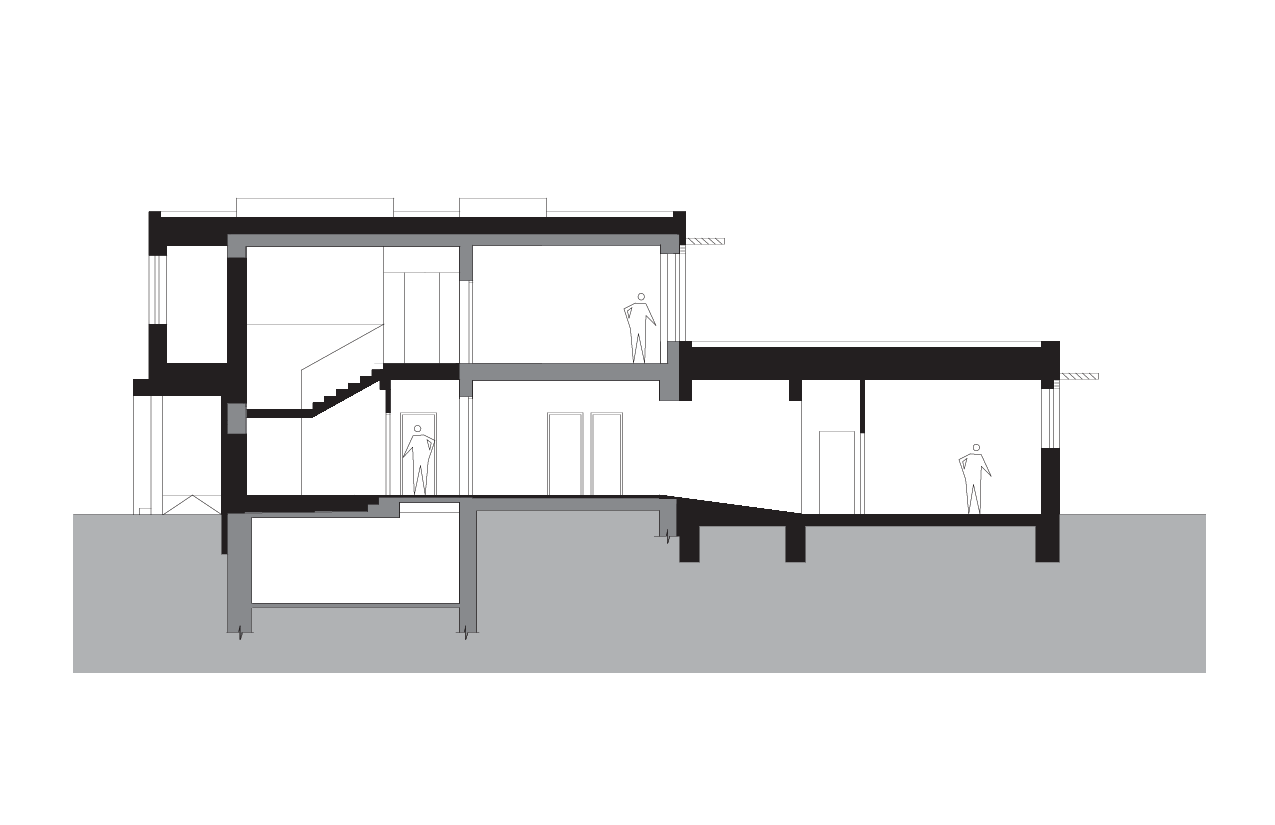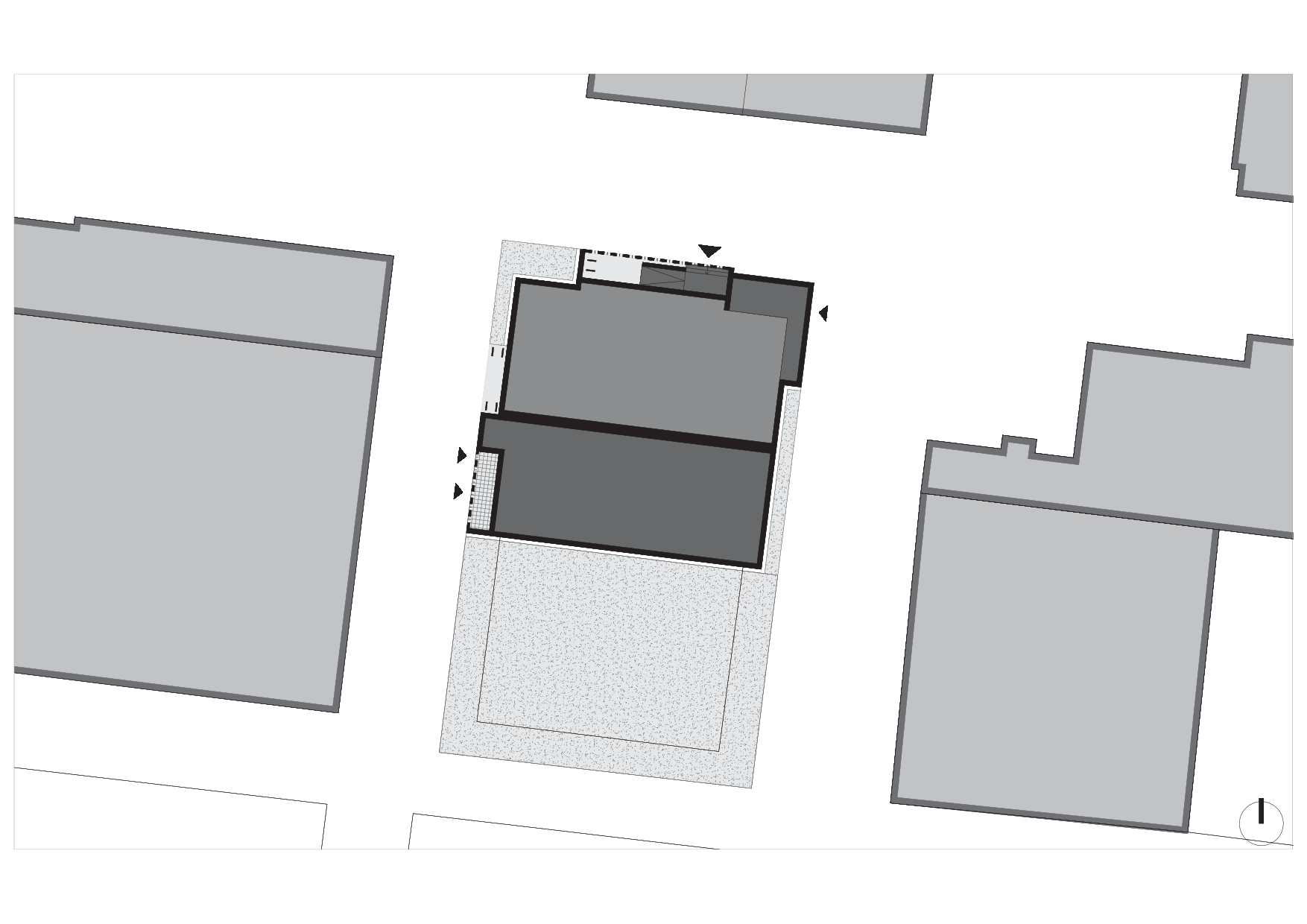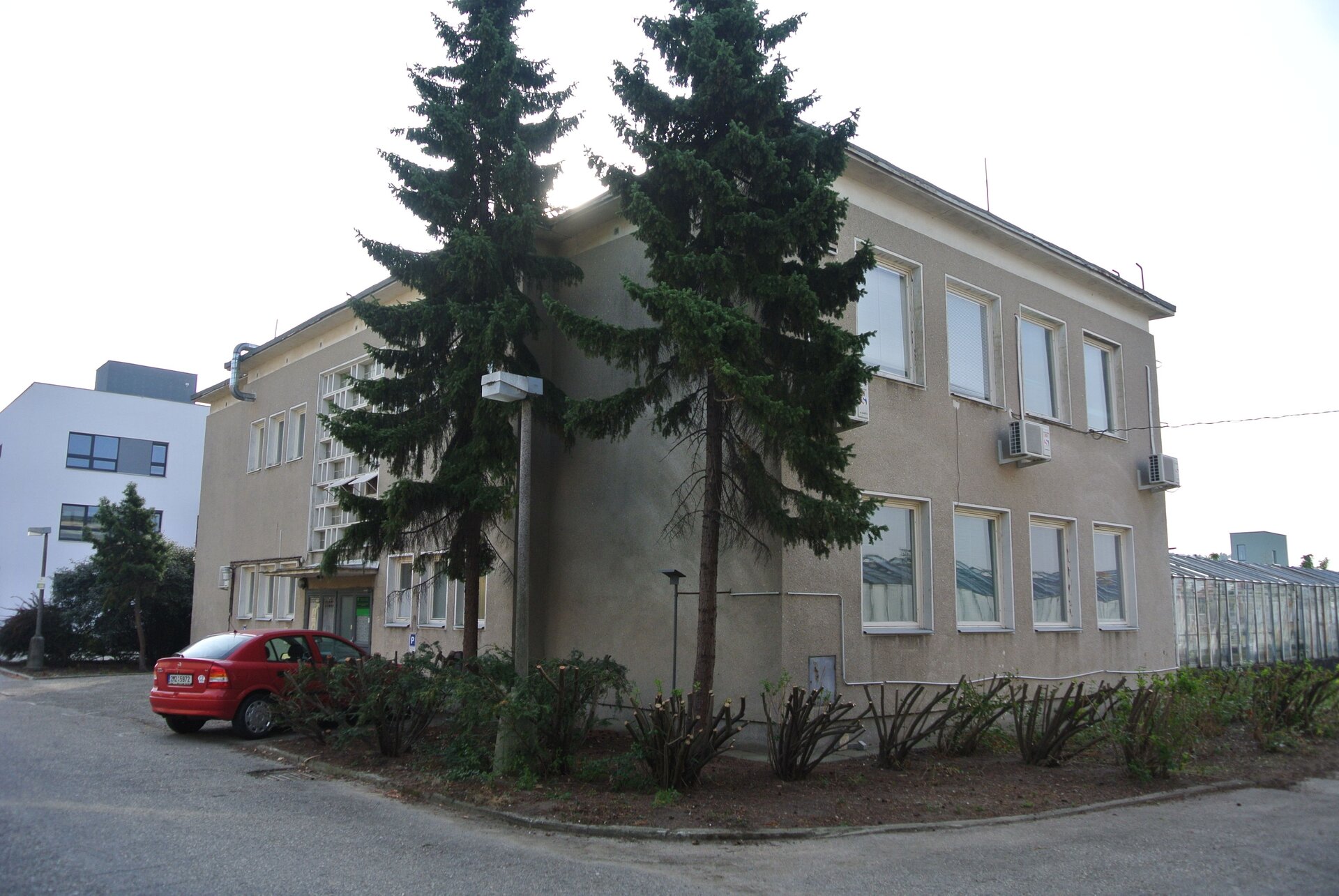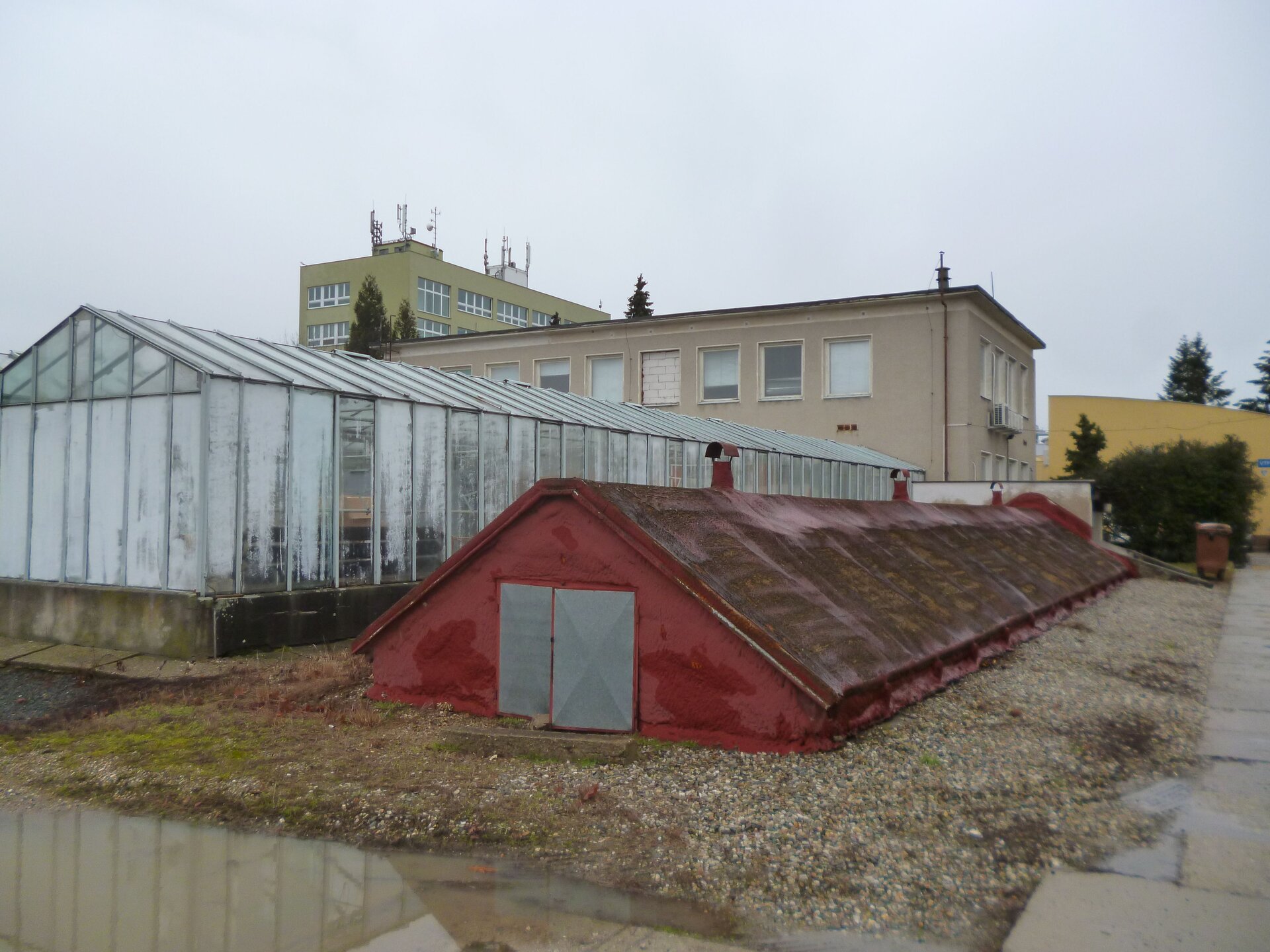 | | |
| --- | --- |
| Author | Jan Turek, Jiří Burian, Ondřej Patsch, Kamil Kubálek / ASET studio s.r.o. |
| Studio | |
| Location | ul. Šlechtitelů, areál Přírodovědecké fakulty Univerzity Palackého, Olomouc |
| Investor | Univerzita Palackého v Olomouci, |
| Supplier | VW Wachal a.s. |
| Date of project approval | March 2020 |
| Fotograf | |
The building is located inside the closed university campus of the Faculty of Science of Palacký University in Olomouc. As part of the reconstruction and completion, the reconstruction of the existing building, a two-storey extension at the entrance on the north and east sides, where the building connects to the new pedestrian zone with the central square, and a ground floor extension on the south side on the site of the original greenhouse. Overall, the modified building is conceived as one mass divided into a two-storey administrative part on the north side and a ground floor operating part on the south side. This is supported by a uniform façade material in white. A significant element on the north side towards the pedestrian zone is the accent of the entrance, which slightly protrudes in front of the street facade, creating a covered leeward with a ramp and an entrance staircase.
Reconstructed part - the building is two-storey, partly basement, covered with a flat roof. The existing part of the building is made of solid burnt bricks with ceiling structures made of concrete inserts. As part of the reconstruction, the addition of ceiling structures, concrete stairs, installation of an elevator, skylight, partitions, insulation with a contact thermal insulation system, new floors and surface treatments, new wiring were solved.

Extension northern part - two-storey brick building with a flat roof, thermal insulation with a contact thermal insulation system.

Extension southern part - ground floor building with a flat roof. The roof is designed as an extensive green.
Green building
Environmental certification
| | |
| --- | --- |
| Type and level of certificate | - |
Water management
| | |
| --- | --- |
| Is rainwater used for irrigation? | |
| Is rainwater used for other purposes, e.g. toilet flushing ? | |
| Does the building have a green roof / facade ? | |
| Is reclaimed waste water used, e.g. from showers and sinks ? | |
The quality of the indoor environment
| | |
| --- | --- |
| Is clean air supply automated ? | |
| Is comfortable temperature during summer and winter automated? | |
| Is natural lighting guaranteed in all living areas? | |
| Is artificial lighting automated? | |
| Is acoustic comfort, specifically reverberation time, guaranteed? | |
| Does the layout solution include zoning and ergonomics elements? | |
Principles of circular economics
| | |
| --- | --- |
| Does the project use recycled materials? | |
| Does the project use recyclable materials? | |
| Are materials with a documented Environmental Product Declaration (EPD) promoted in the project? | |
| Are other sustainability certifications used for materials and elements? | |
Energy efficiency
| | |
| --- | --- |
| Energy performance class of the building according to the Energy Performance Certificate of the building | |
| Is efficient energy management (measurement and regular analysis of consumption data) considered? | |
| Are renewable sources of energy used, e.g. solar system, photovoltaics? | |
Interconnection with surroundings
| | |
| --- | --- |
| Does the project enable the easy use of public transport? | |
| Does the project support the use of alternative modes of transport, e.g cycling, walking etc. ? | |
| Is there access to recreational natural areas, e.g. parks, in the immediate vicinity of the building? | |