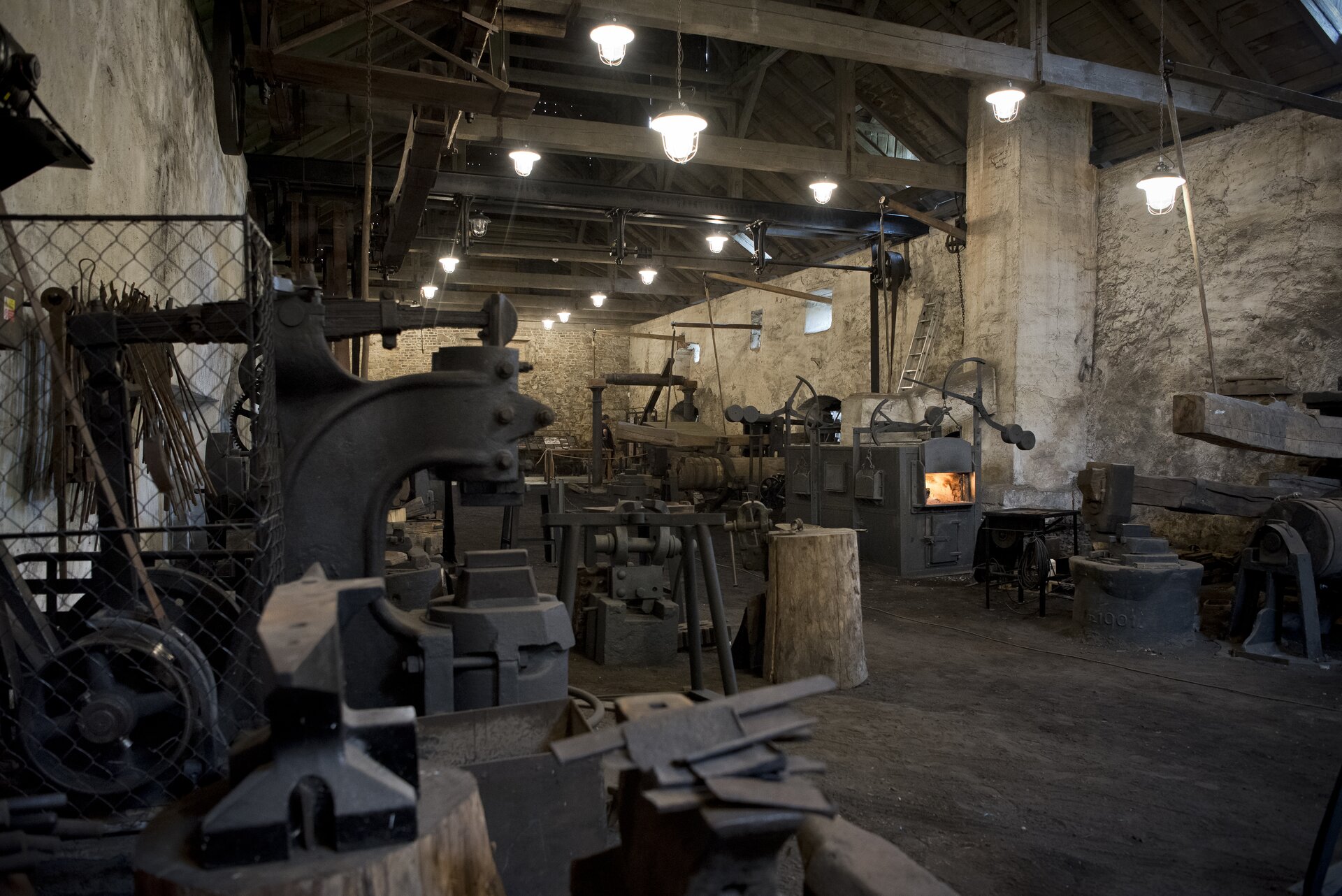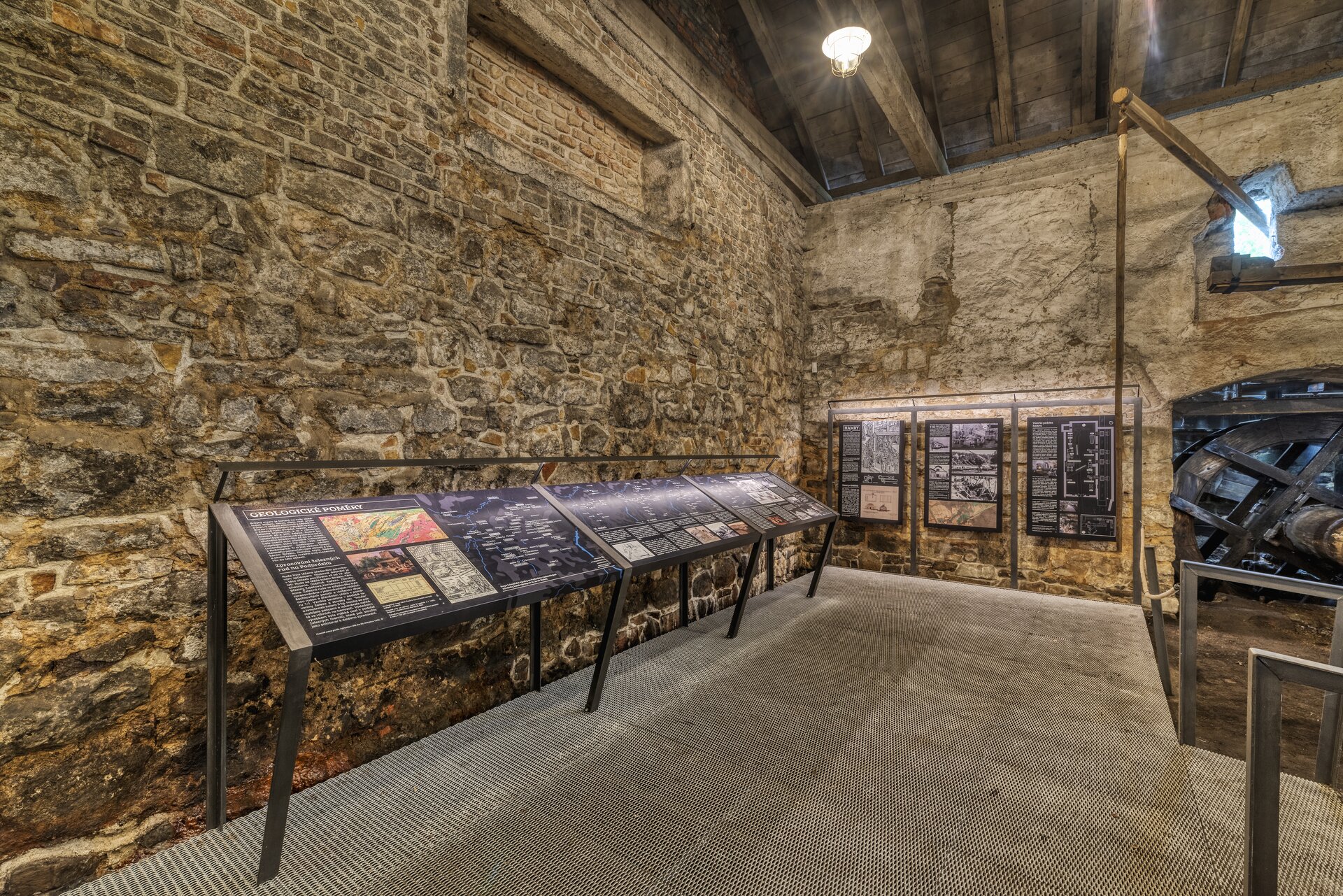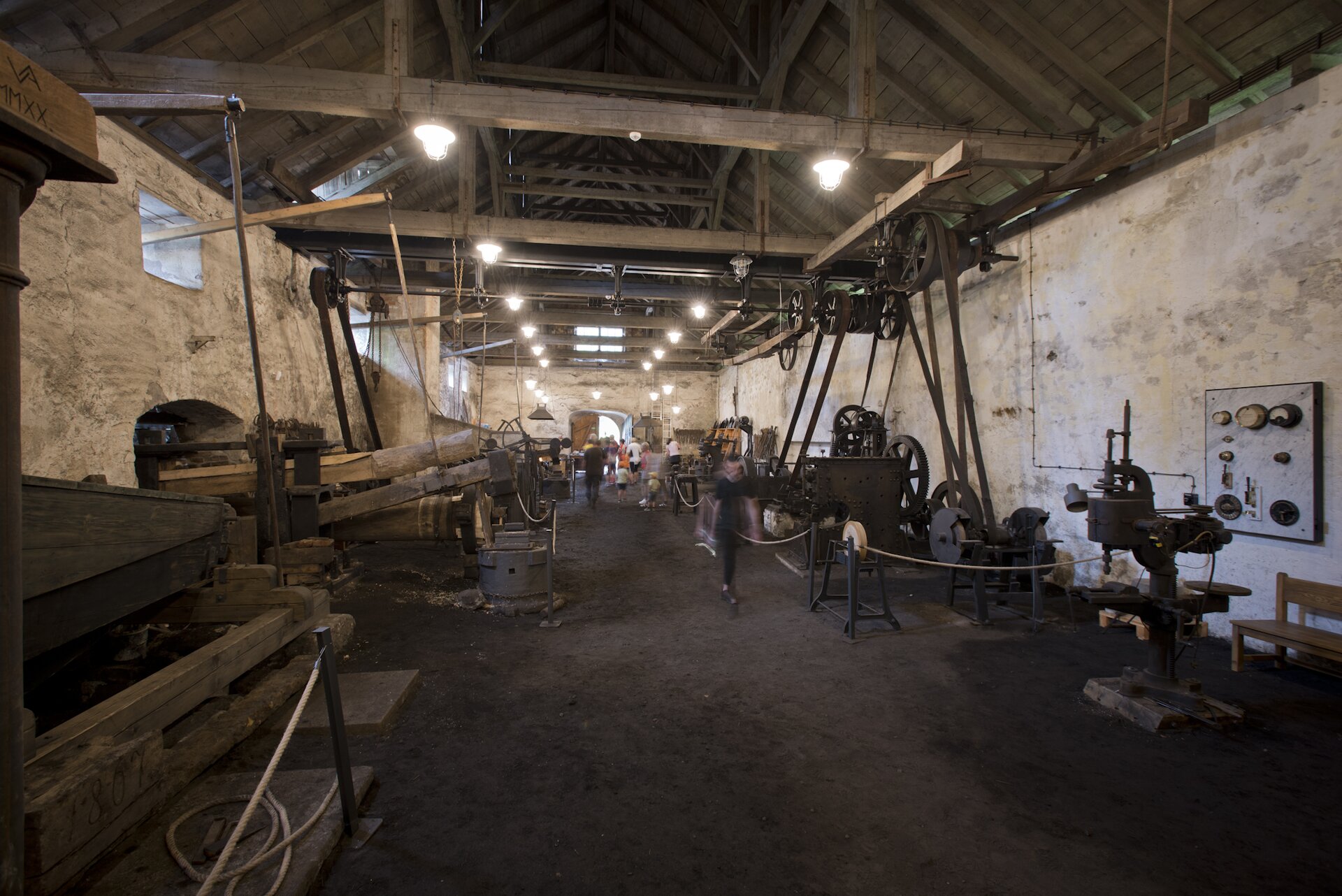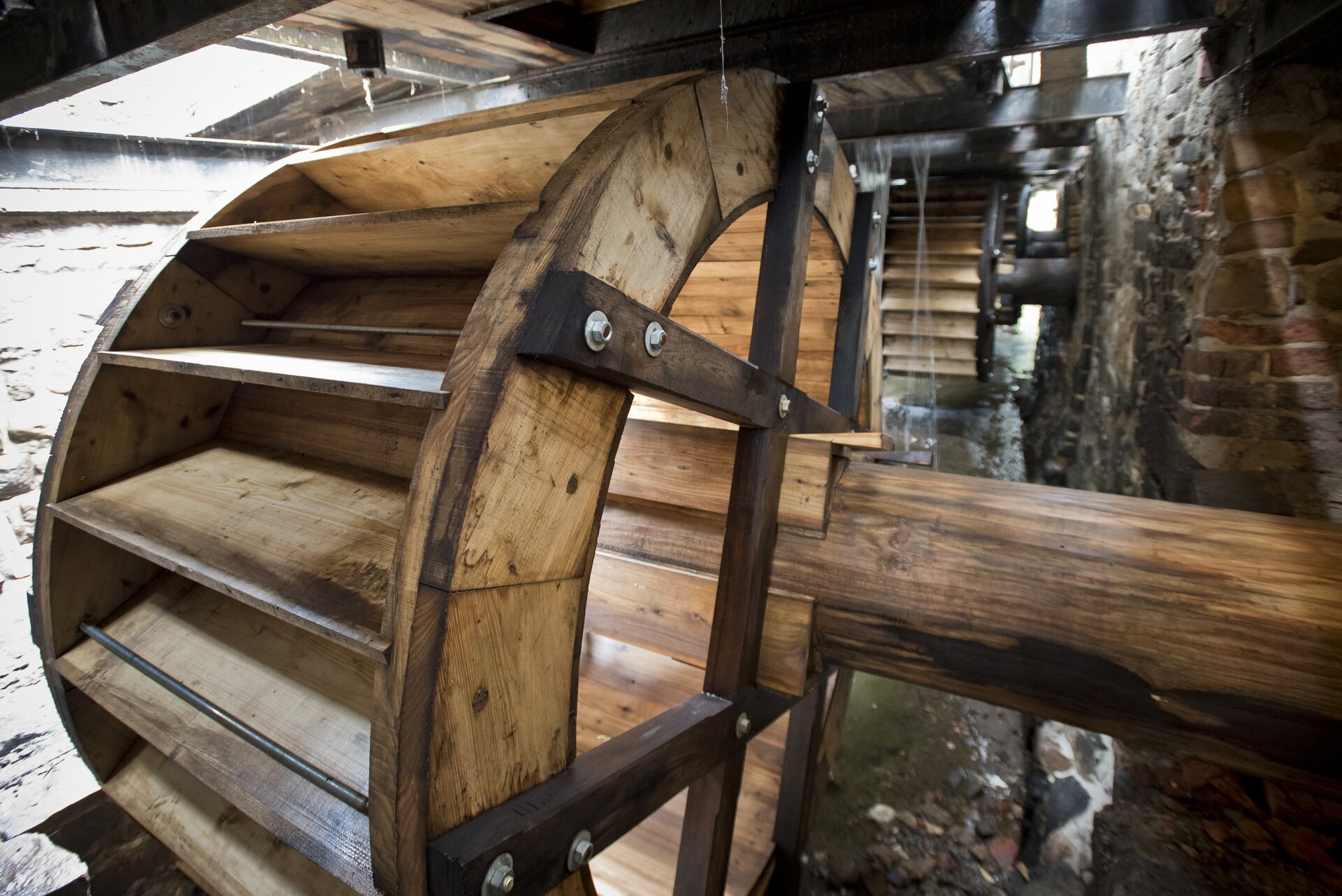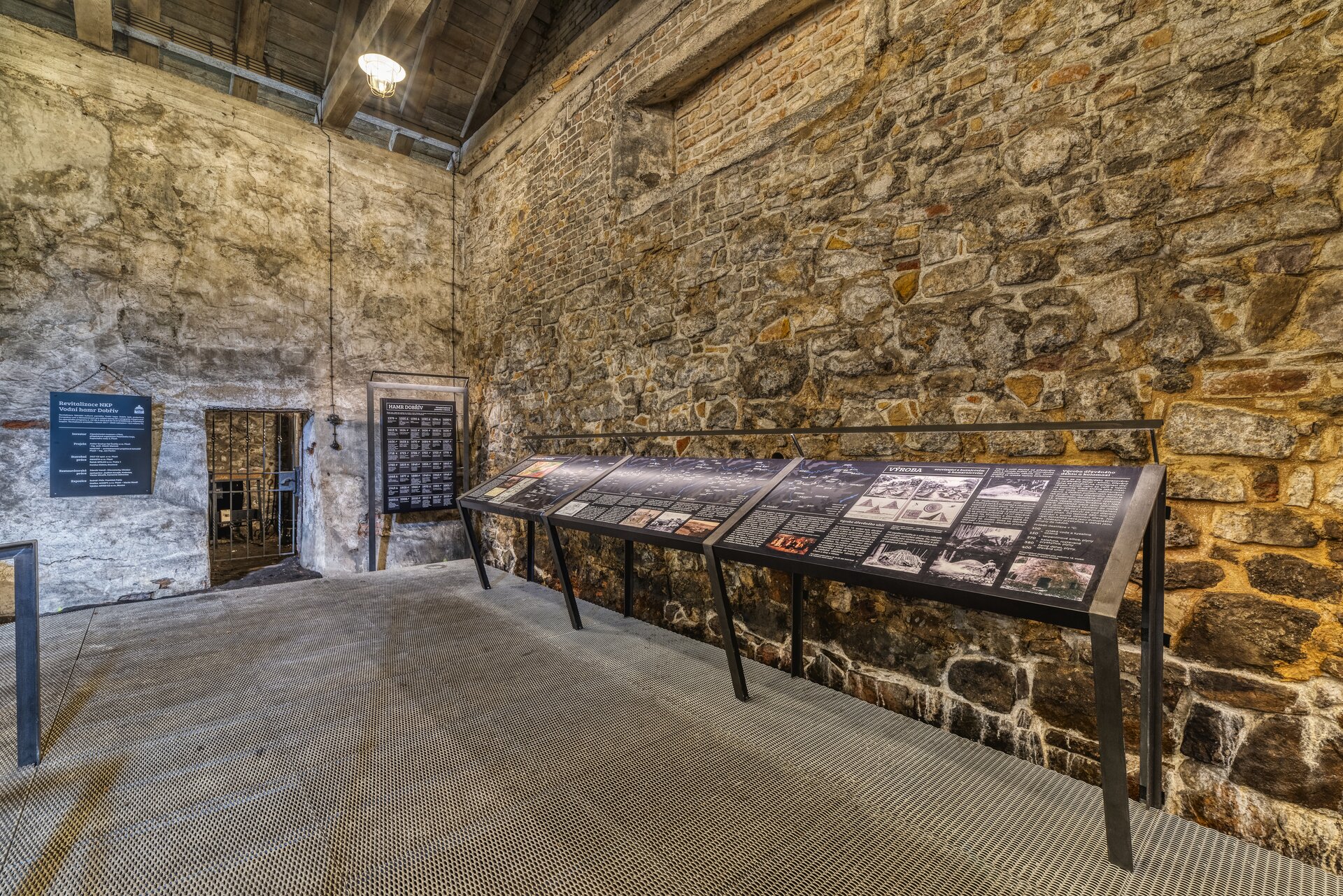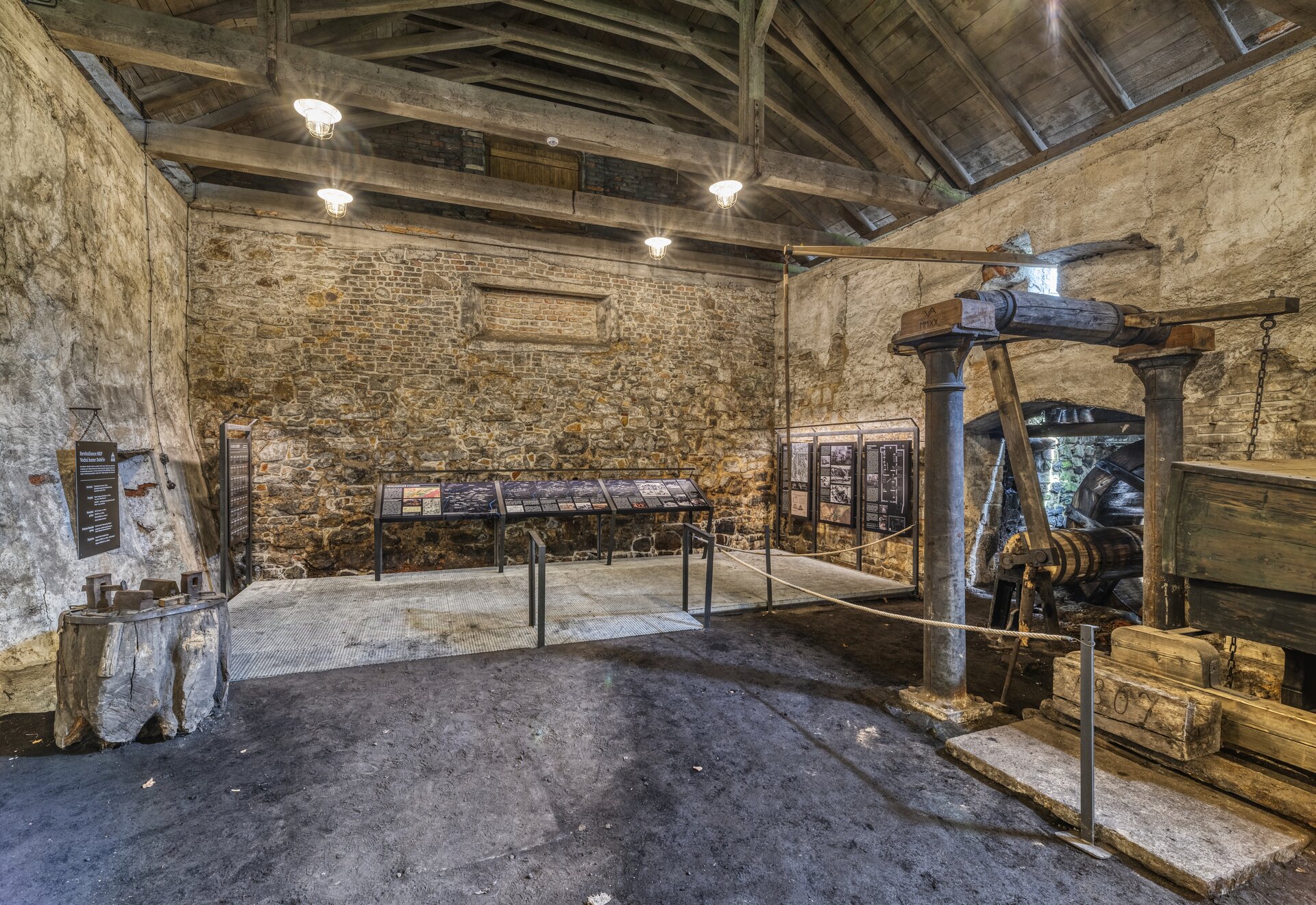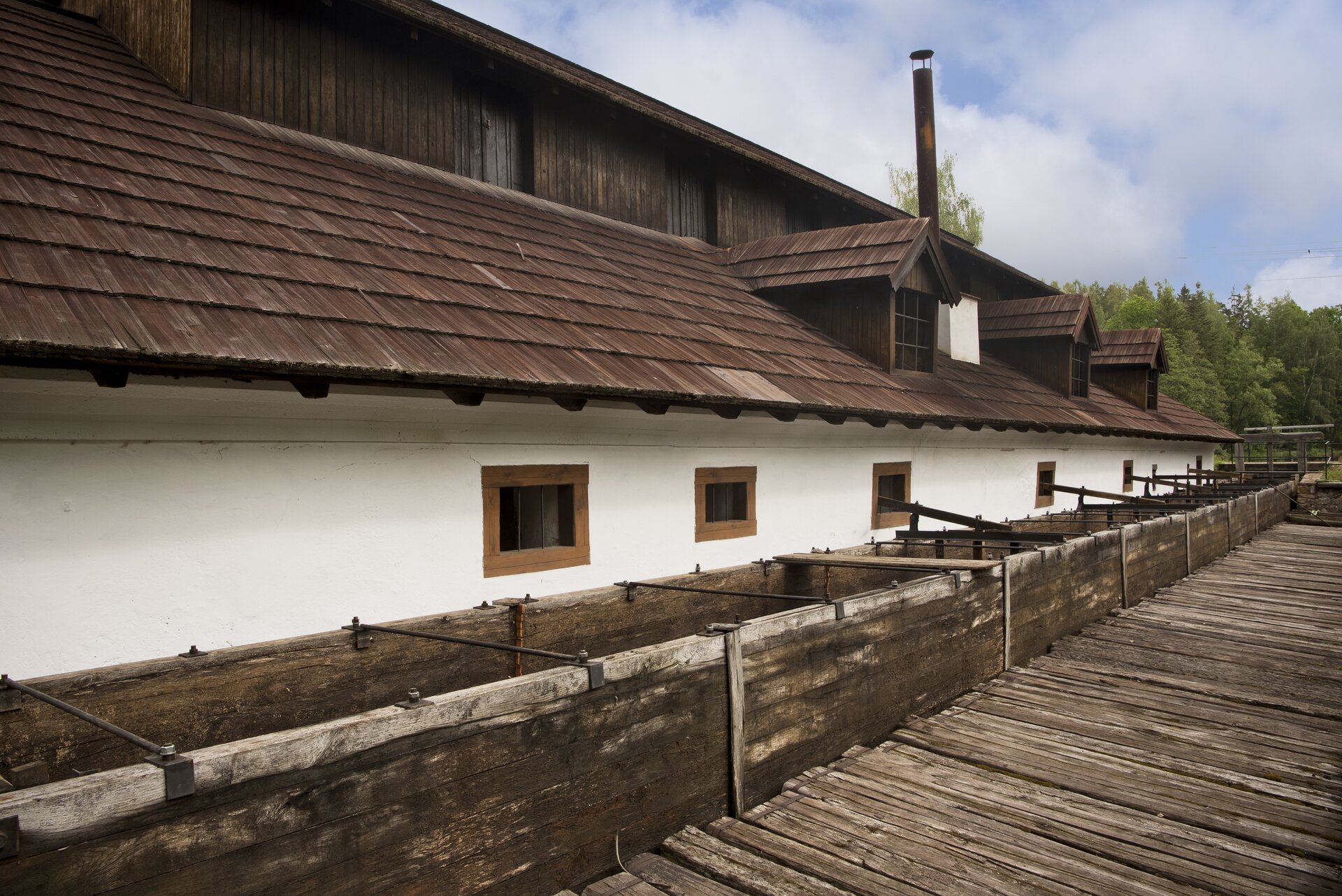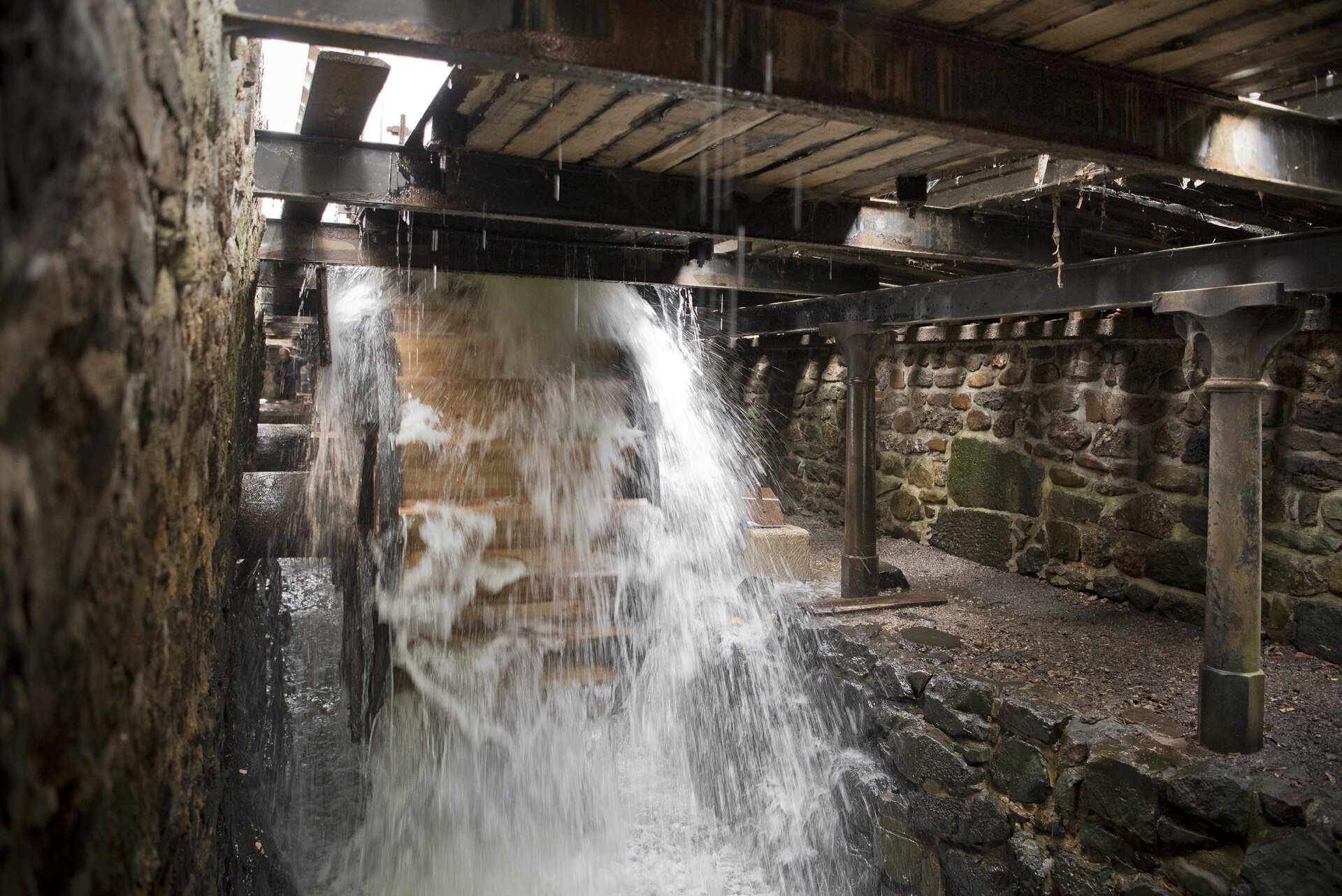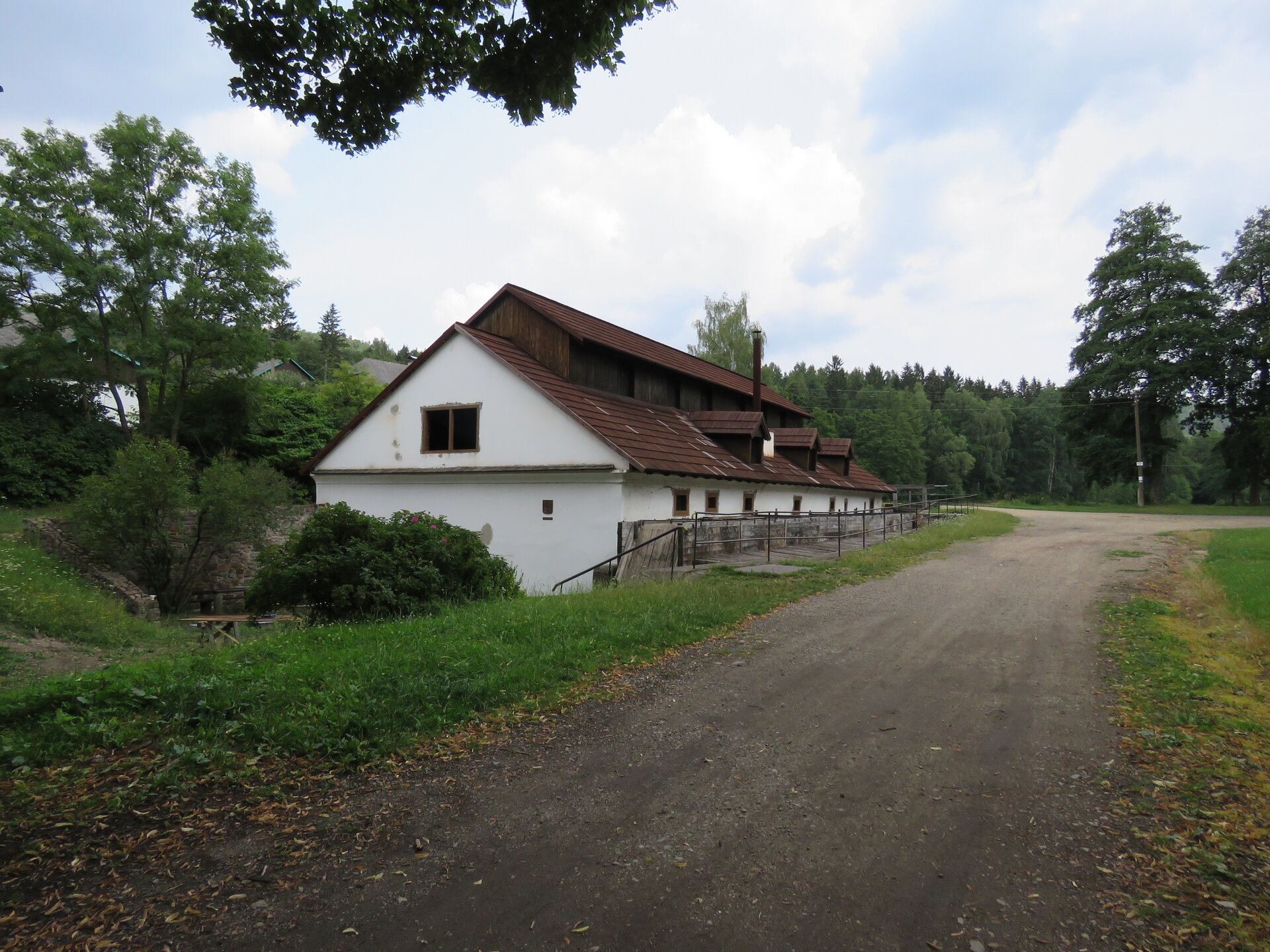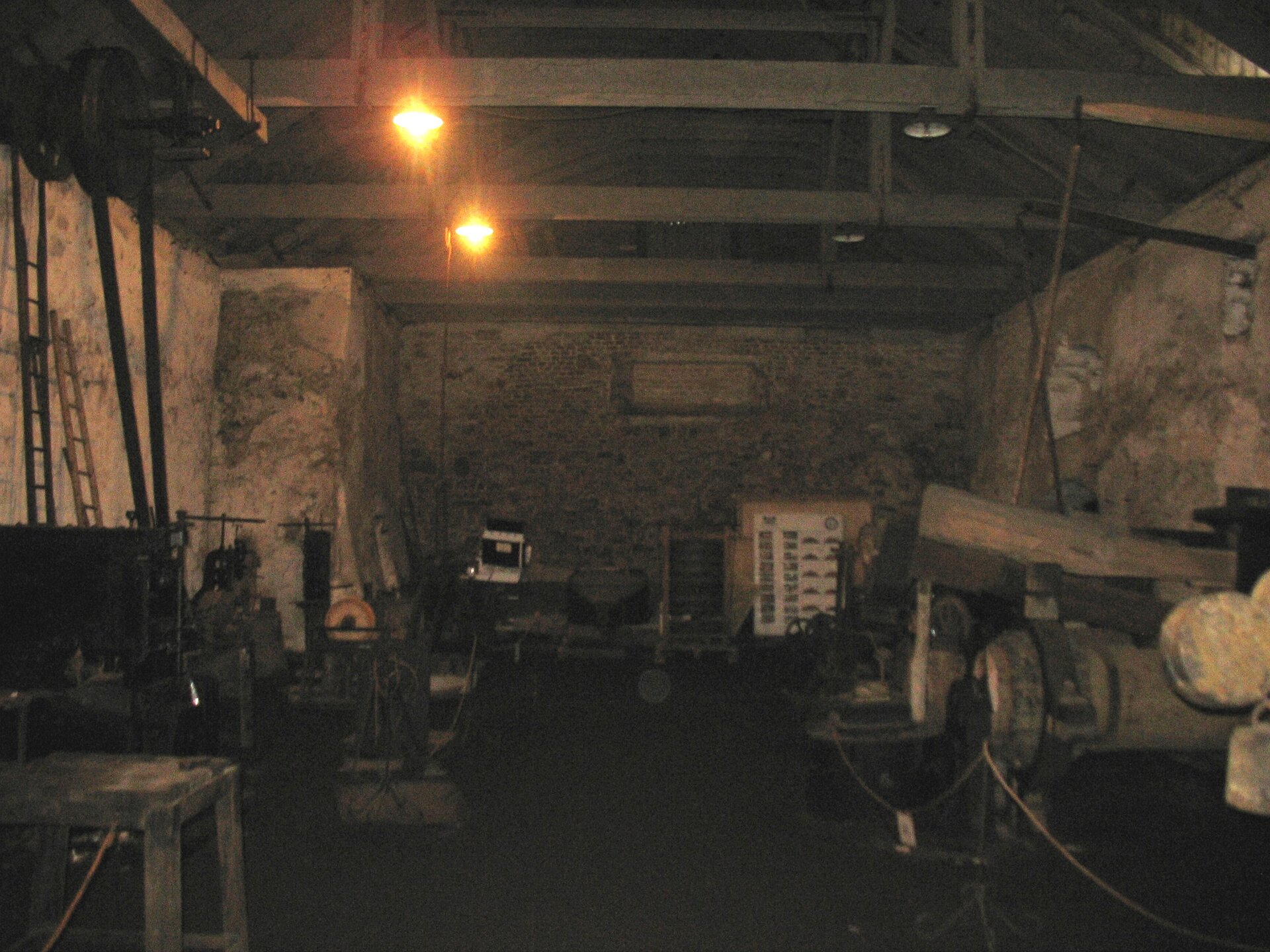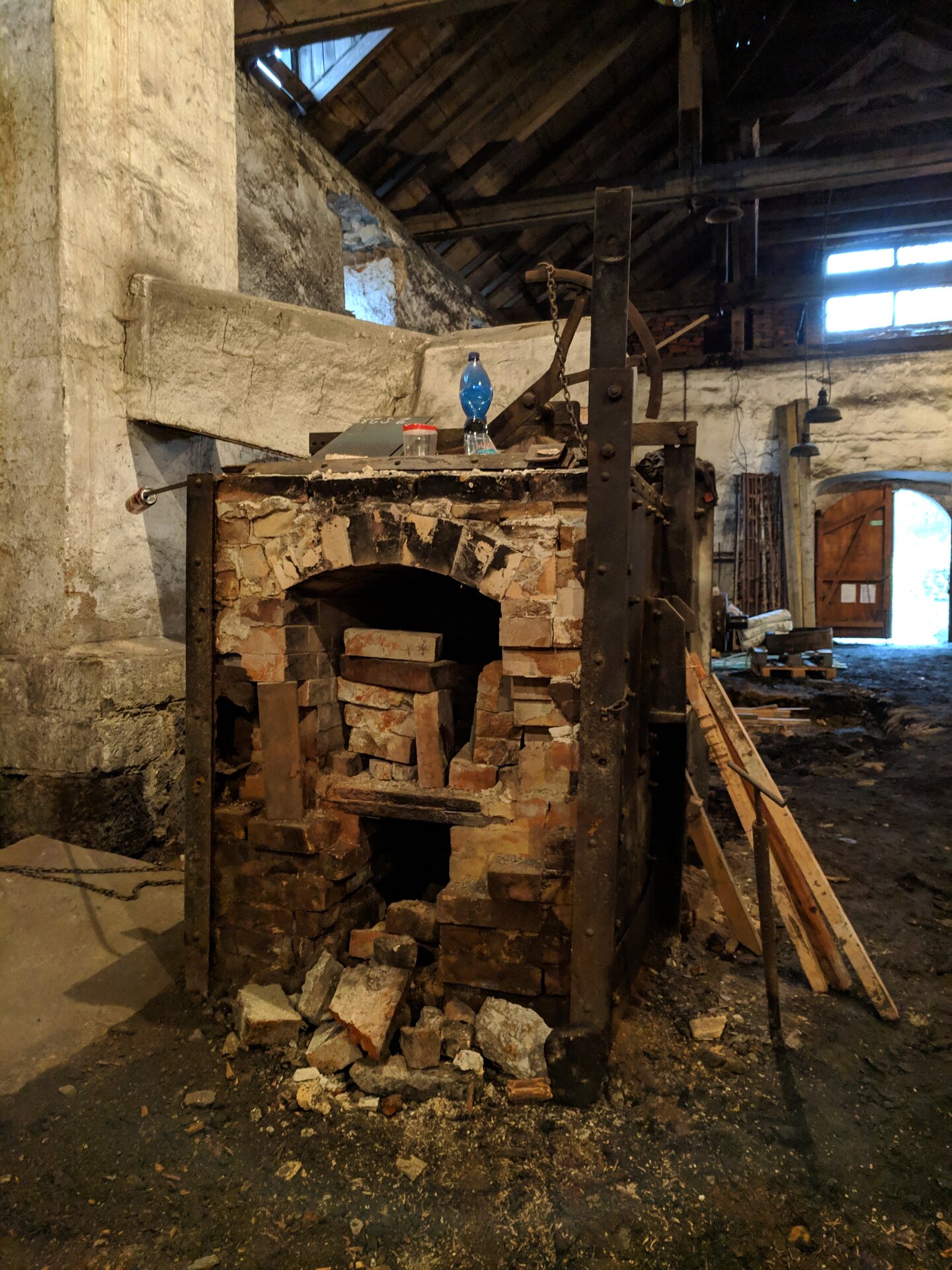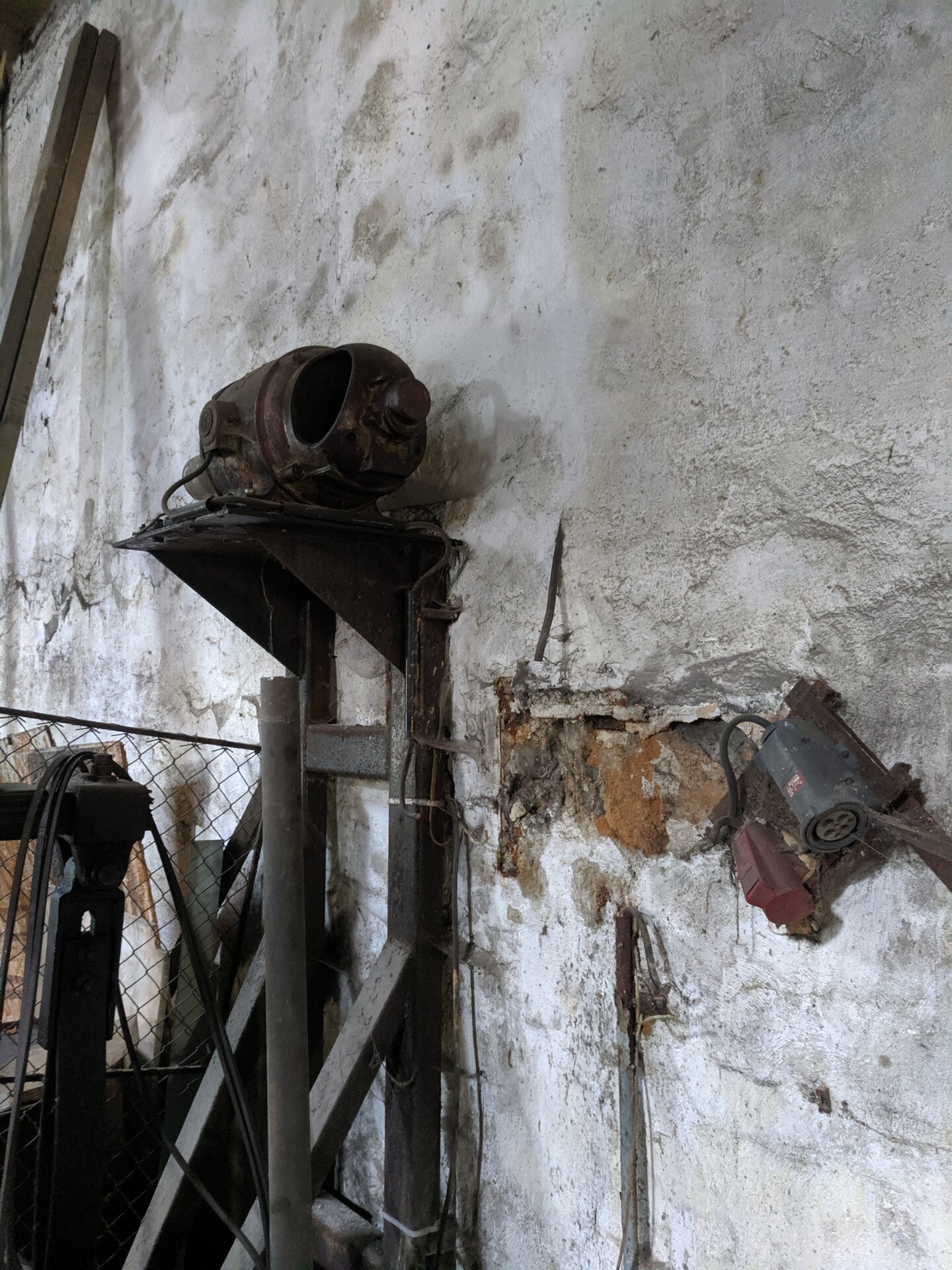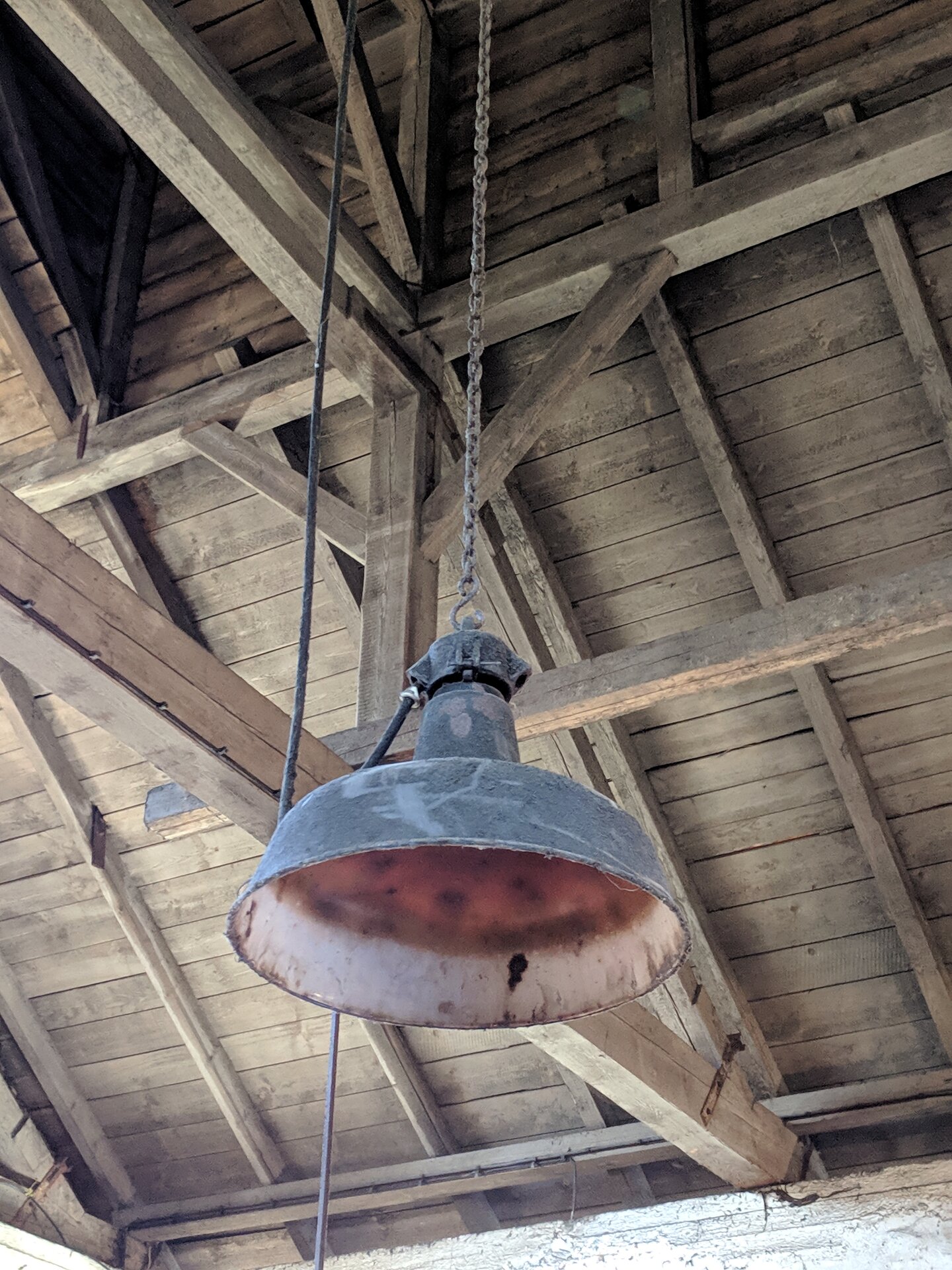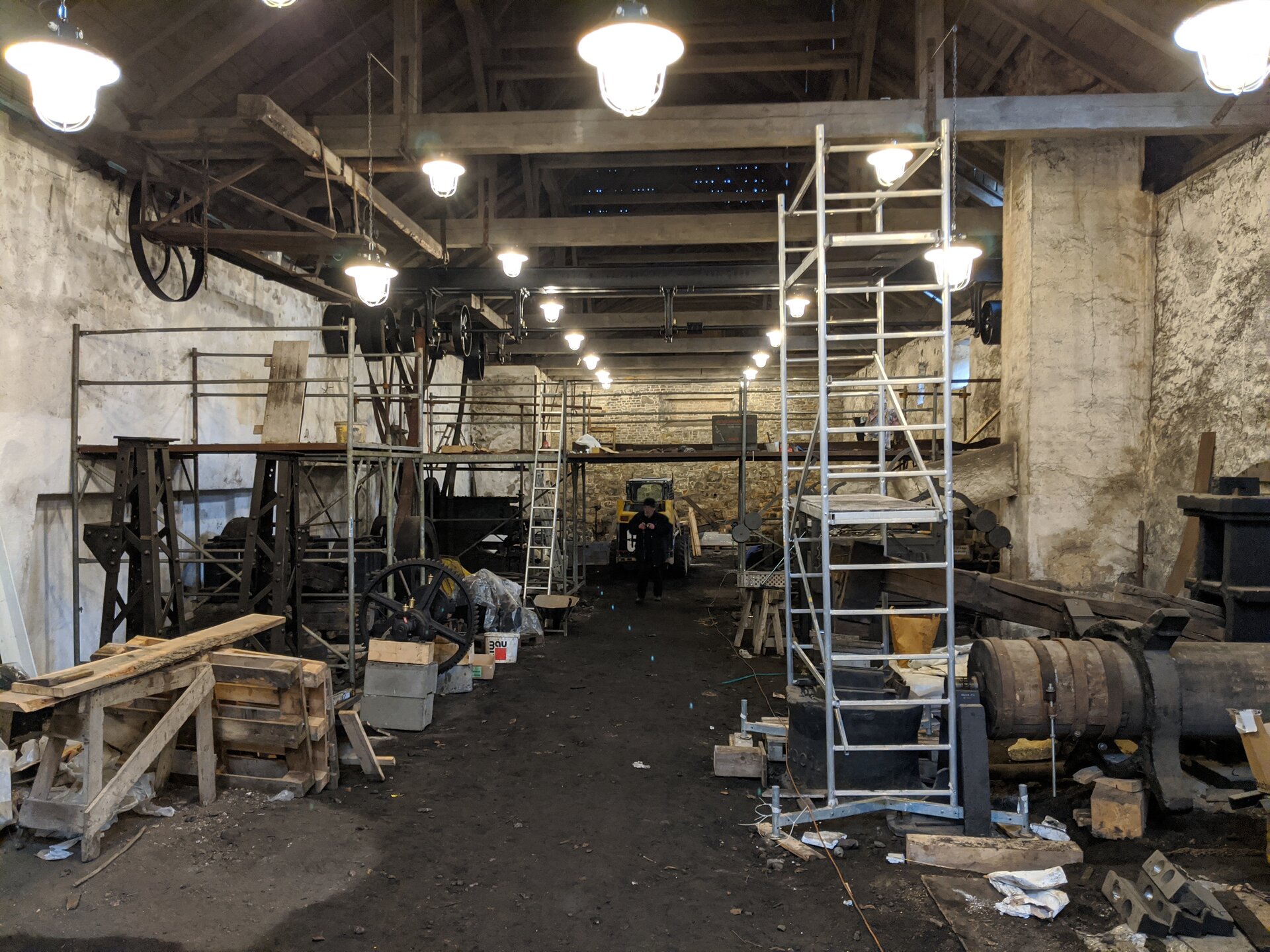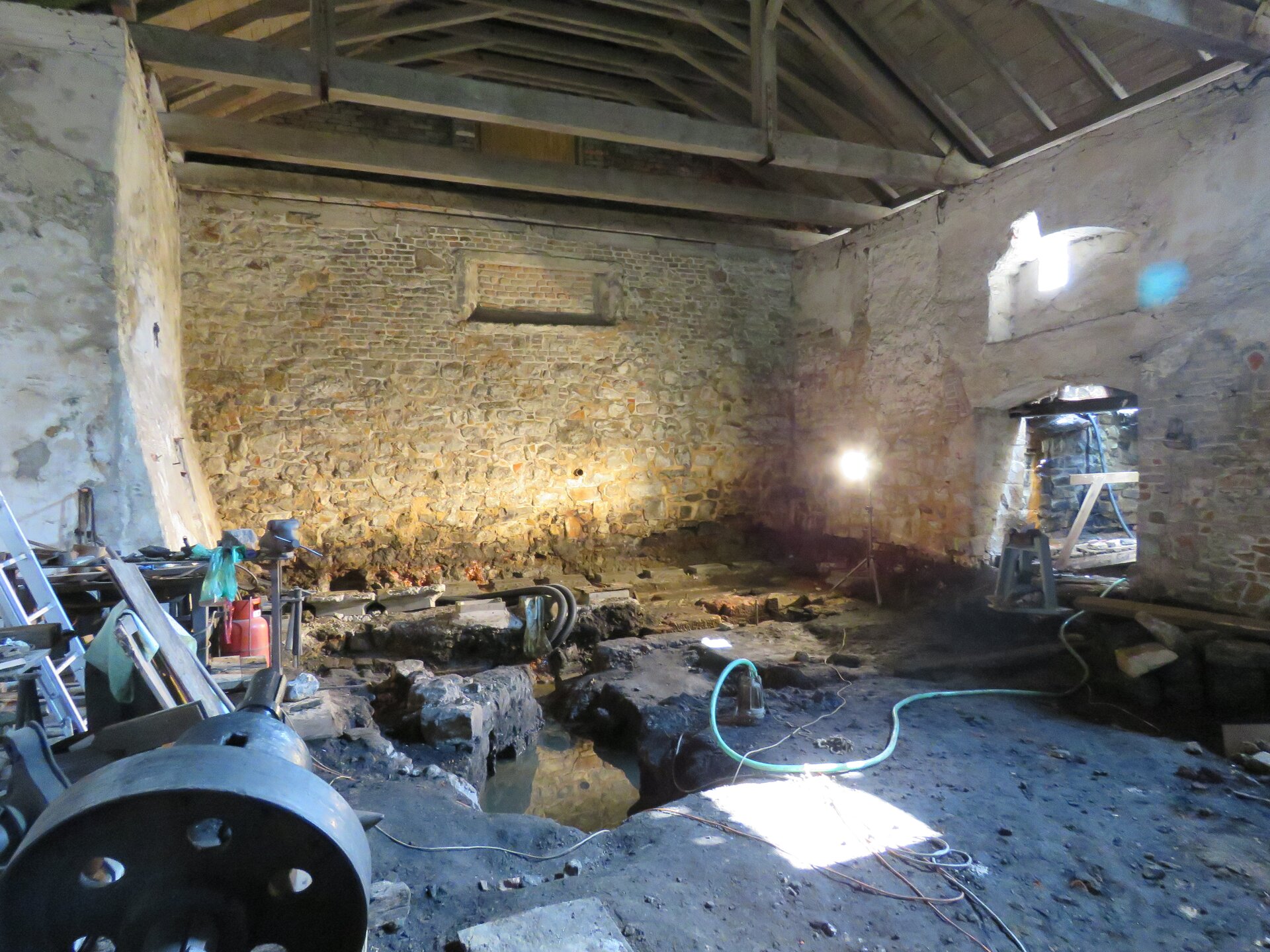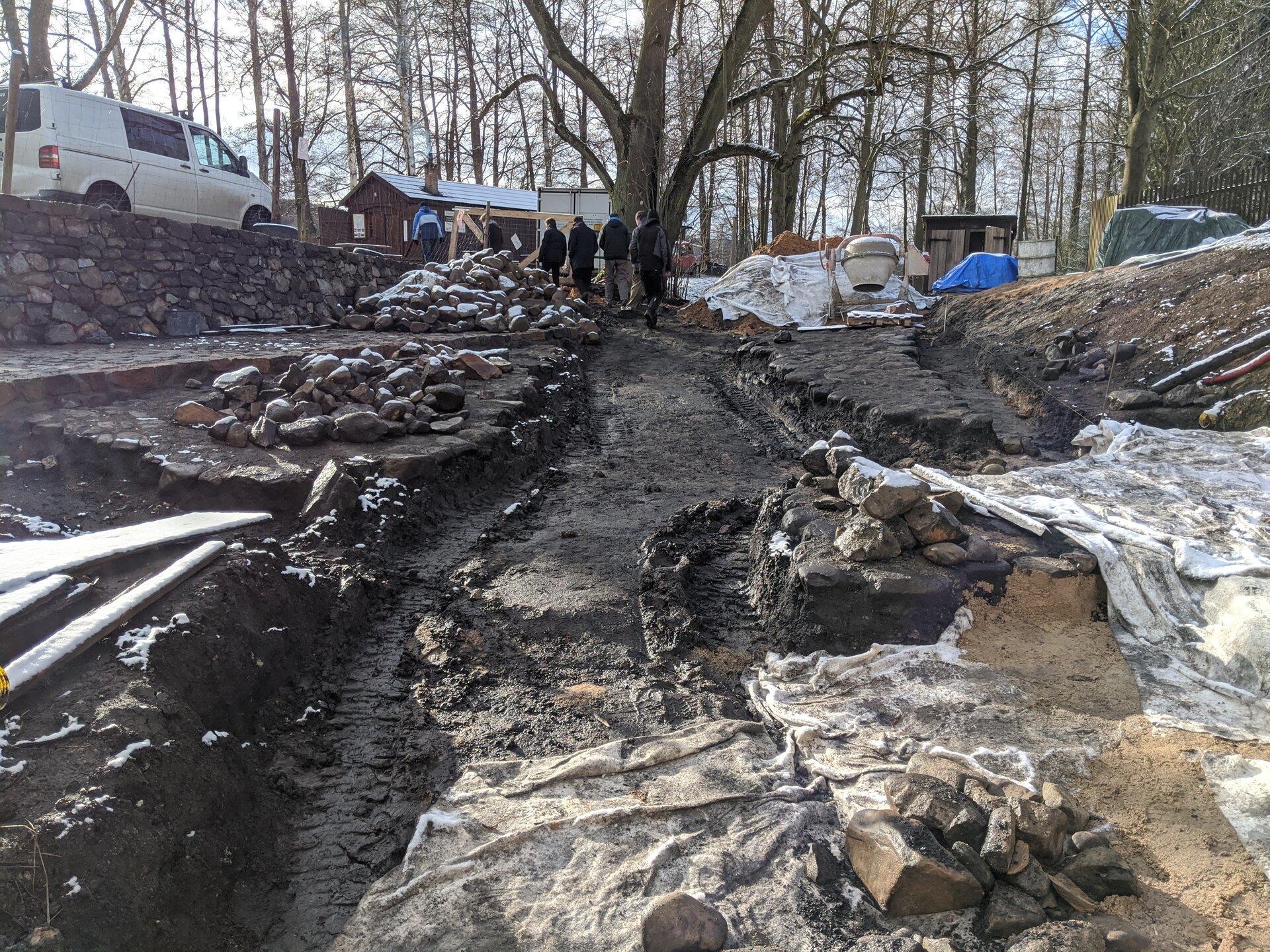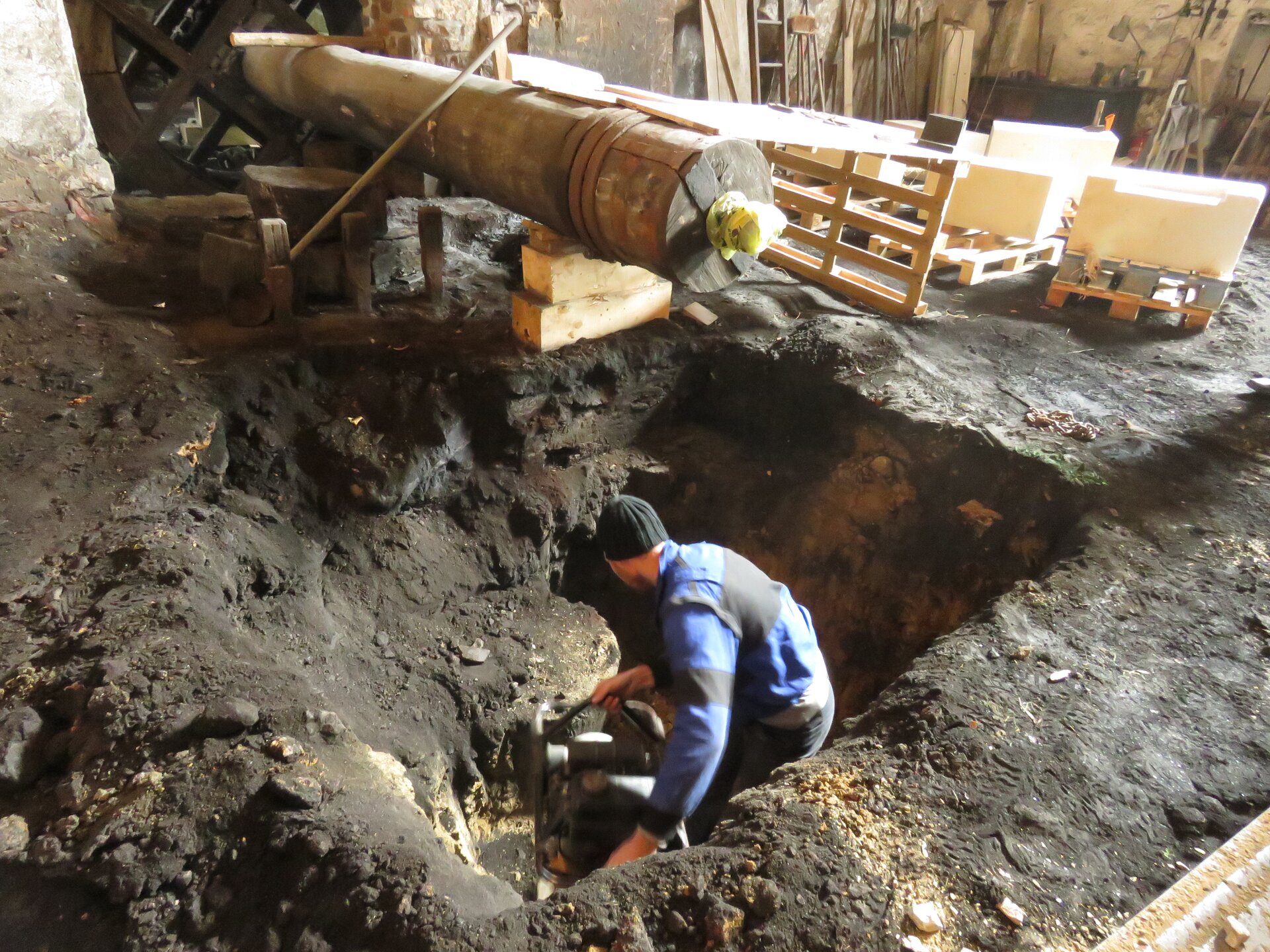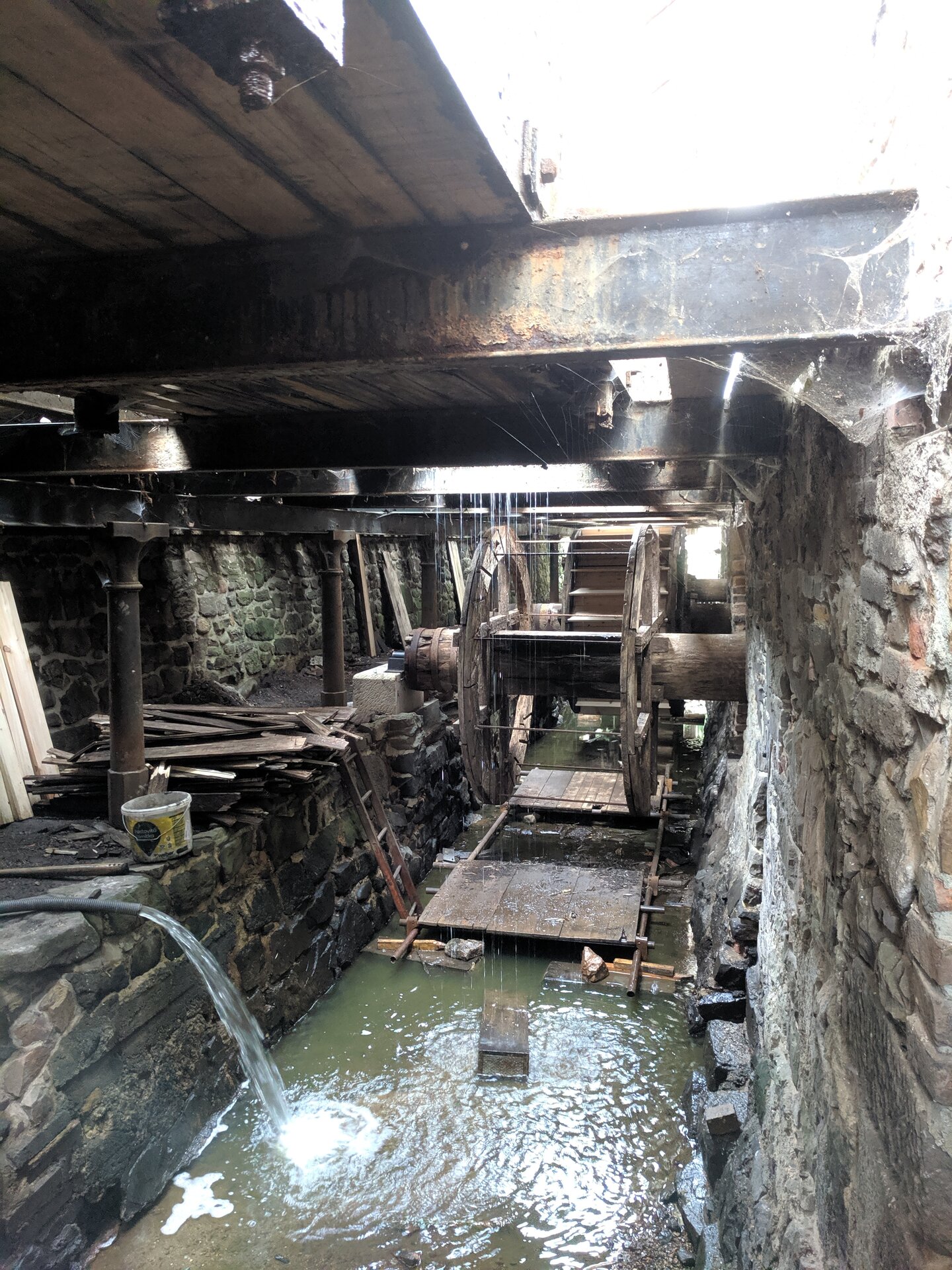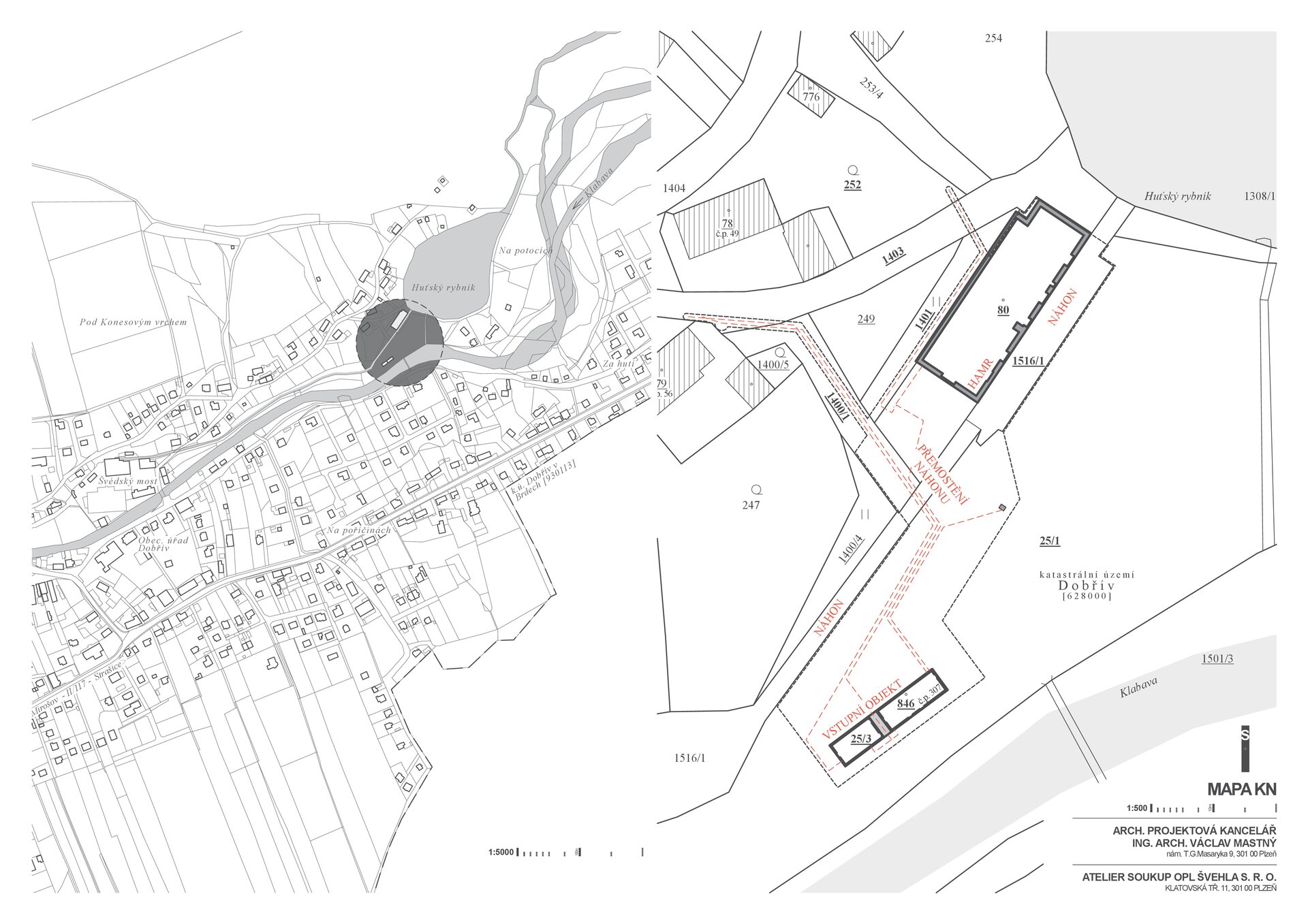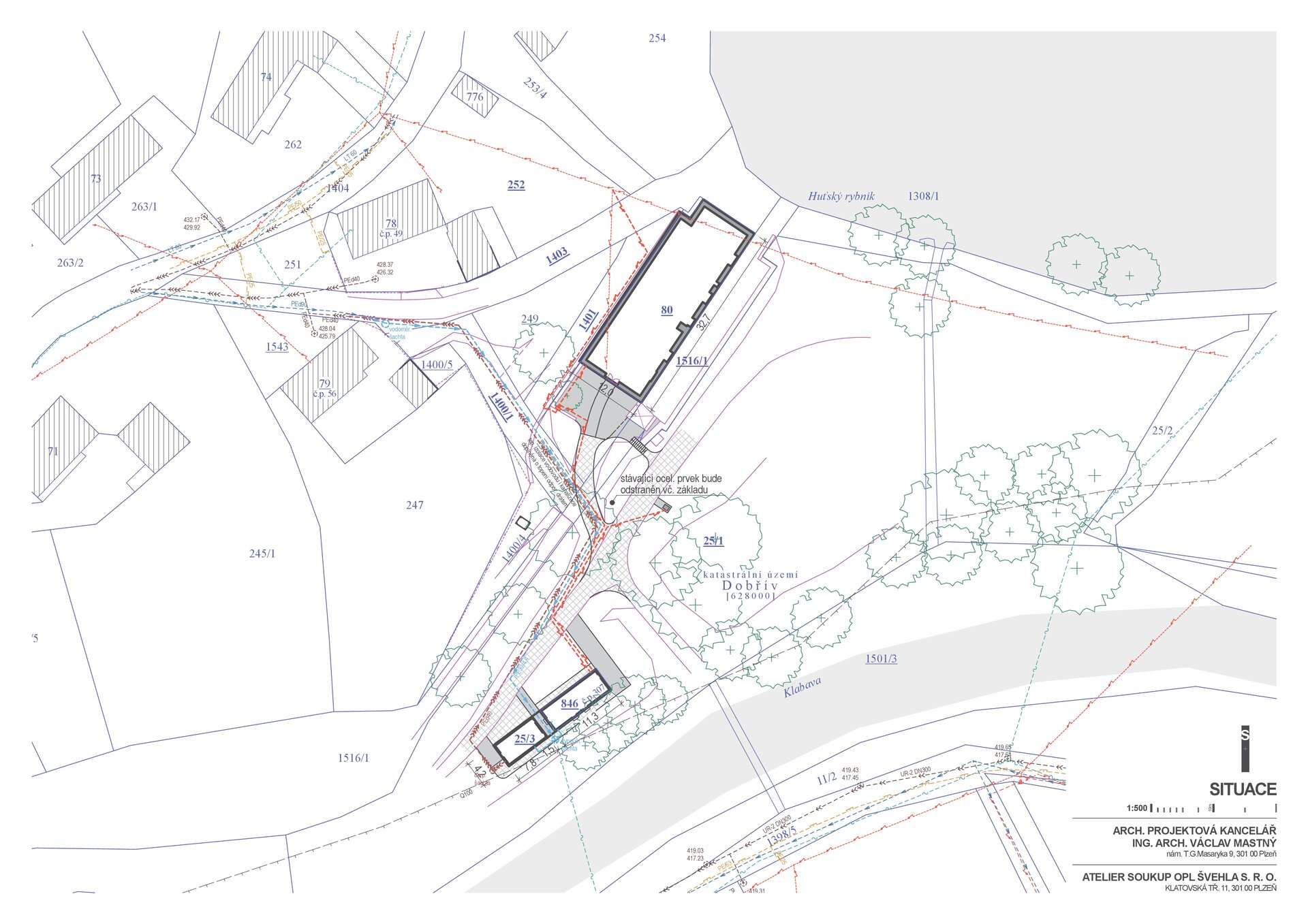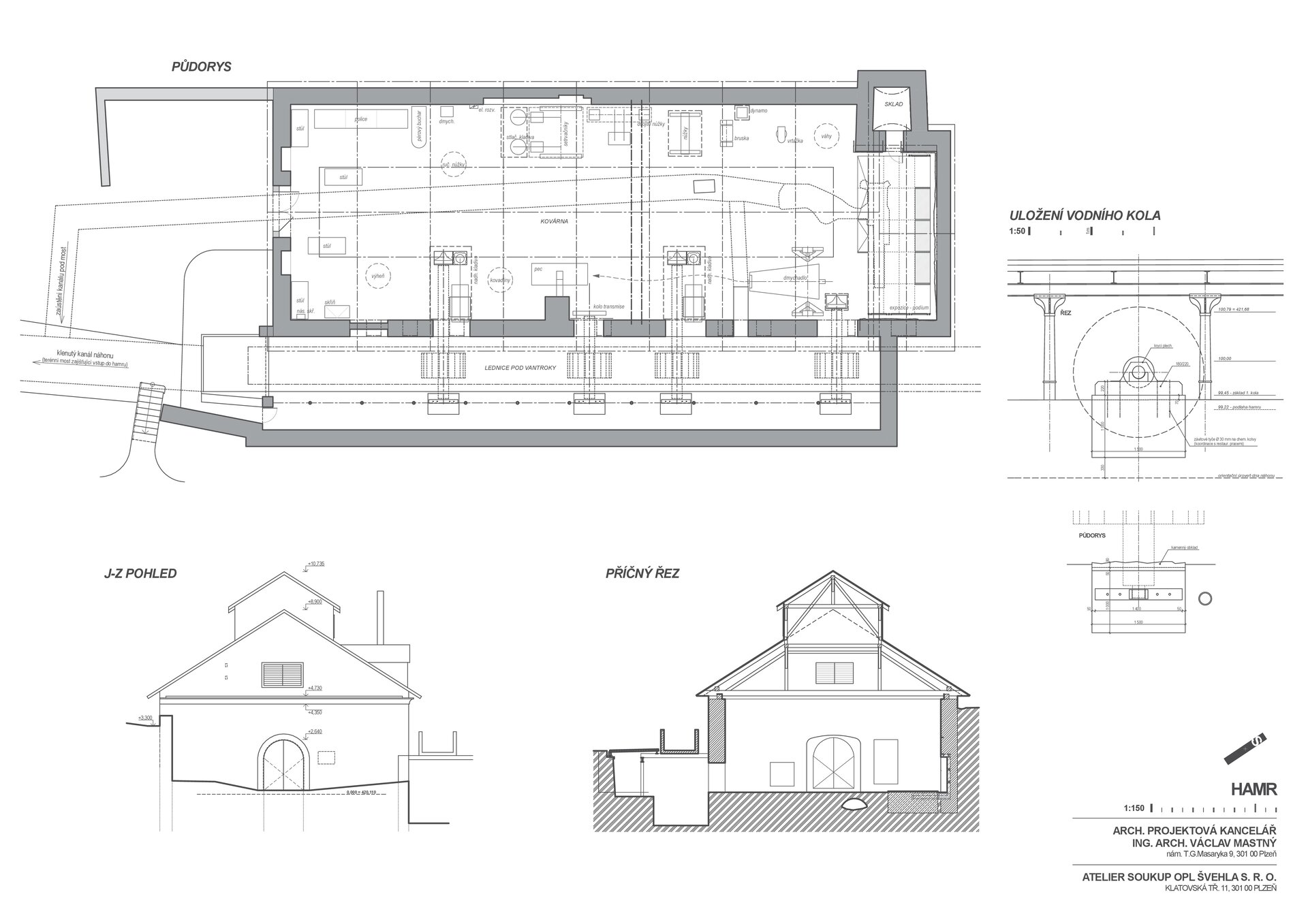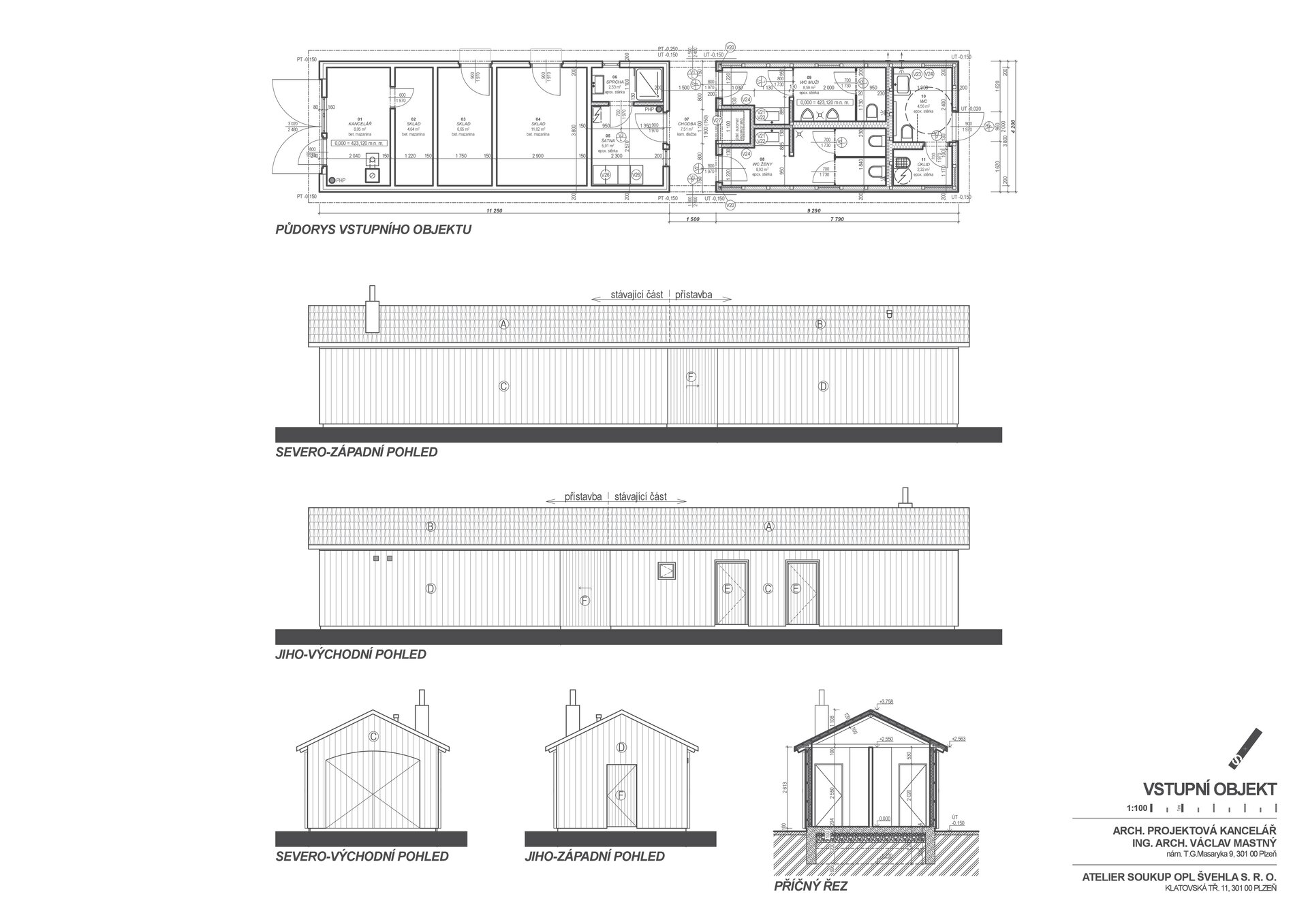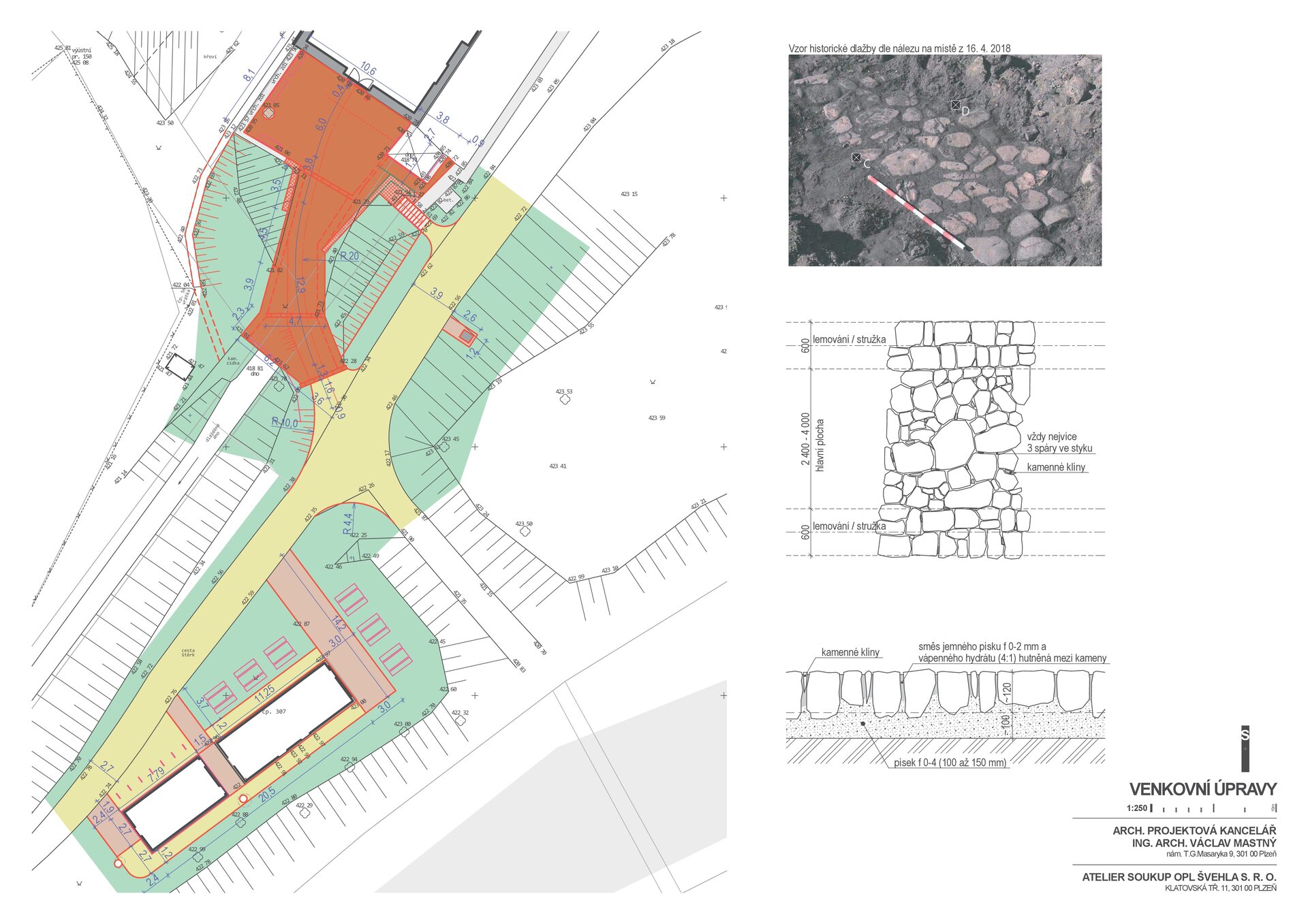 | | |
| --- | --- |
| Author | Ateliér Mastný, Ing. arch. Václav Mastný + ATELIER SOUKUP OPL ŠVEHLA s.r.o. |
| Studio | |
| Location | Hamr u Huťského rybníku, Dobřív, parc. č. 25/1, st.80, 140, st.846 a 1400/1 v k. ú. Dobřív [628000] |
| Investor | Západočeské muzeum v Plzni, příspěvková organizace |
| Supplier | Zdeněk Vaindl, Jindřich Kovařík, Václav Minařík, ZOLT CZ spol. s r. o., ARTEO CZ s. r. o., ACCEPT, s.r.o. |
| Date of project approval | May 2020 |
| Fotograf | |
Water forge (Hammer) Dobřív is a remarkable technical monument with uniquely preserved technological equipment driven by four water wheels. The building is a proof of the old type of industrial production from the period of feudalism. Within the Czech Republic, it is considered to be the most important monument of its kind.

The revitalization was mainly related to the repair of its technical equipment and the permanent exhibition. The addition of the entrance building and landscaping of the area ensured greater comfort for visitors.
The building renovation and exposition evaluated the unique object of a water forge with four water wheels, which are fully functional, including other equipment. The operation in the forge is demonstrated, including blacksmith works. The machines and the hammer drive were restored and their service life was extended, which allows the visitor to see a unique working technical equipment from the period from the 17th to the end of the 19th century.

An exposition of iron production in the Rokycany region was installed in the back part, focusing on area of Dobřív, where ironworks has been documented since the 14th century, while the current mill since the 16th century.

Corresponding furniture was made and the exhibited equipment was arranged to preserve the authentic atmosphere of the water forge (Hammer) at the end of the 19th century and at the same time to ensure the safety of visitors during the demonstrations. Electrical installations, including lighting fixtures, were restored.
Green building
Environmental certification
| | |
| --- | --- |
| Type and level of certificate | - |
Water management
| | |
| --- | --- |
| Is rainwater used for irrigation? | |
| Is rainwater used for other purposes, e.g. toilet flushing ? | |
| Does the building have a green roof / facade ? | |
| Is reclaimed waste water used, e.g. from showers and sinks ? | |
The quality of the indoor environment
| | |
| --- | --- |
| Is clean air supply automated ? | |
| Is comfortable temperature during summer and winter automated? | |
| Is natural lighting guaranteed in all living areas? | |
| Is artificial lighting automated? | |
| Is acoustic comfort, specifically reverberation time, guaranteed? | |
| Does the layout solution include zoning and ergonomics elements? | |
Principles of circular economics
| | |
| --- | --- |
| Does the project use recycled materials? | |
| Does the project use recyclable materials? | |
| Are materials with a documented Environmental Product Declaration (EPD) promoted in the project? | |
| Are other sustainability certifications used for materials and elements? | |
Energy efficiency
| | |
| --- | --- |
| Energy performance class of the building according to the Energy Performance Certificate of the building | G |
| Is efficient energy management (measurement and regular analysis of consumption data) considered? | |
| Are renewable sources of energy used, e.g. solar system, photovoltaics? | |
Interconnection with surroundings
| | |
| --- | --- |
| Does the project enable the easy use of public transport? | |
| Does the project support the use of alternative modes of transport, e.g cycling, walking etc. ? | |
| Is there access to recreational natural areas, e.g. parks, in the immediate vicinity of the building? | |