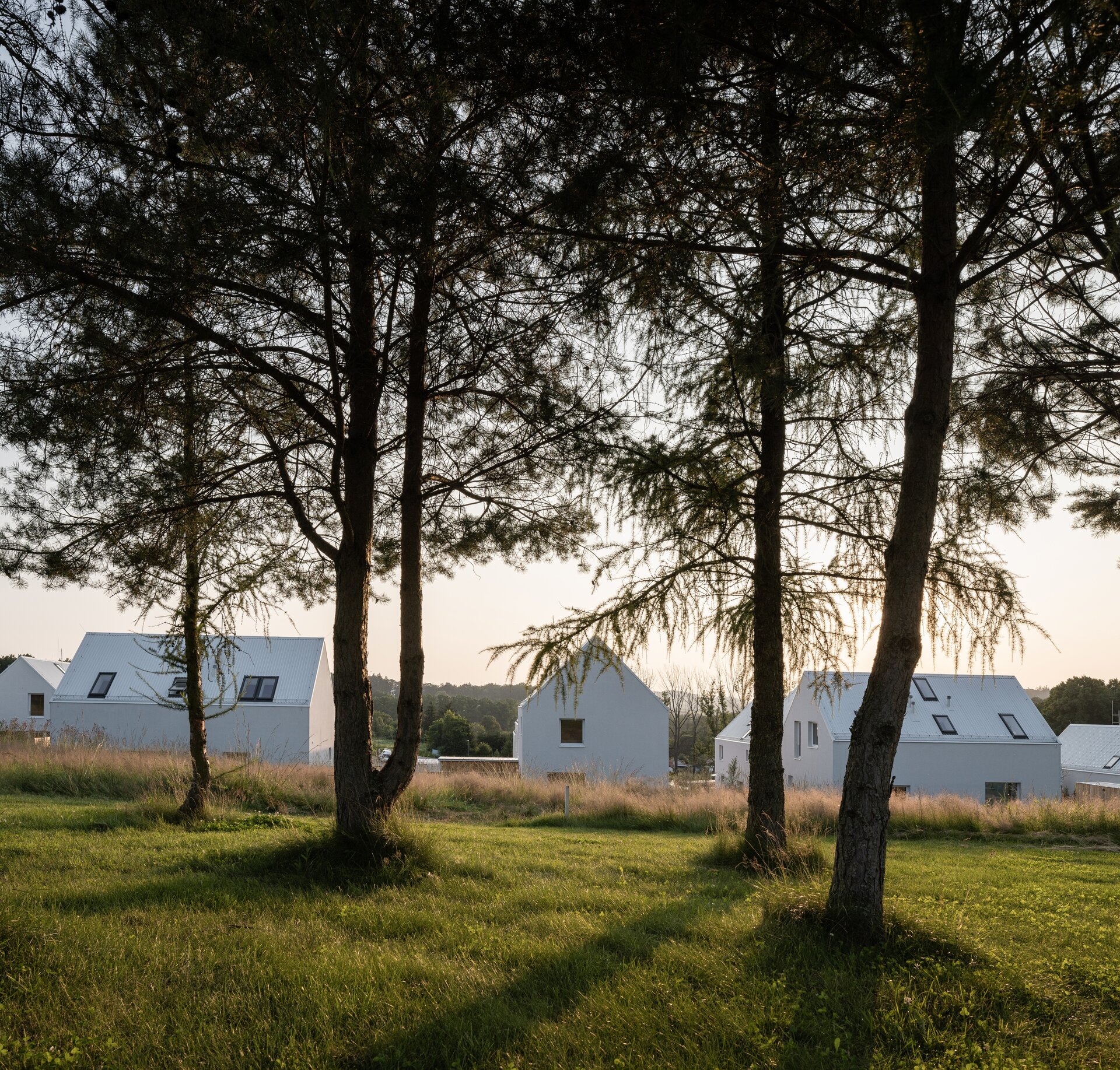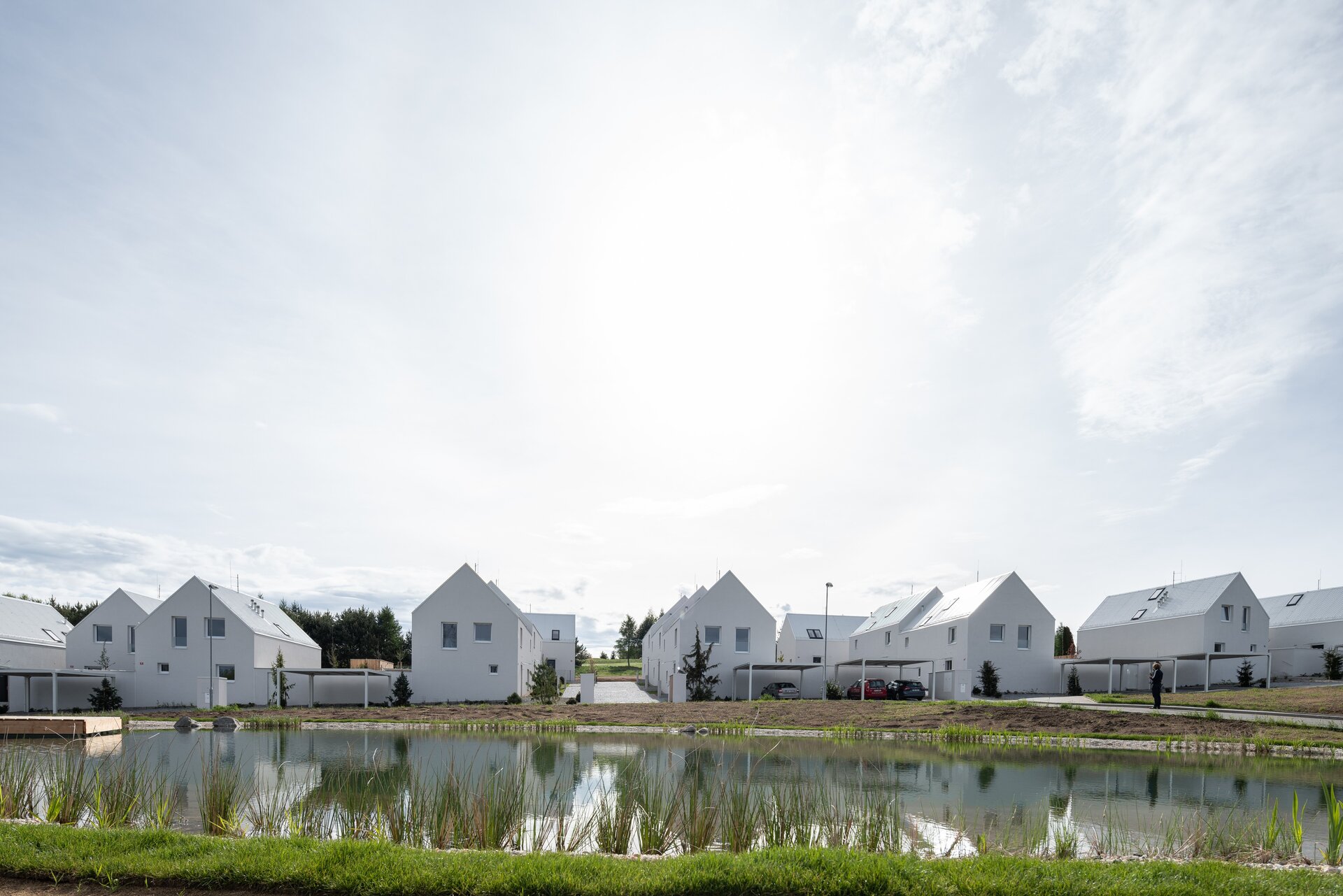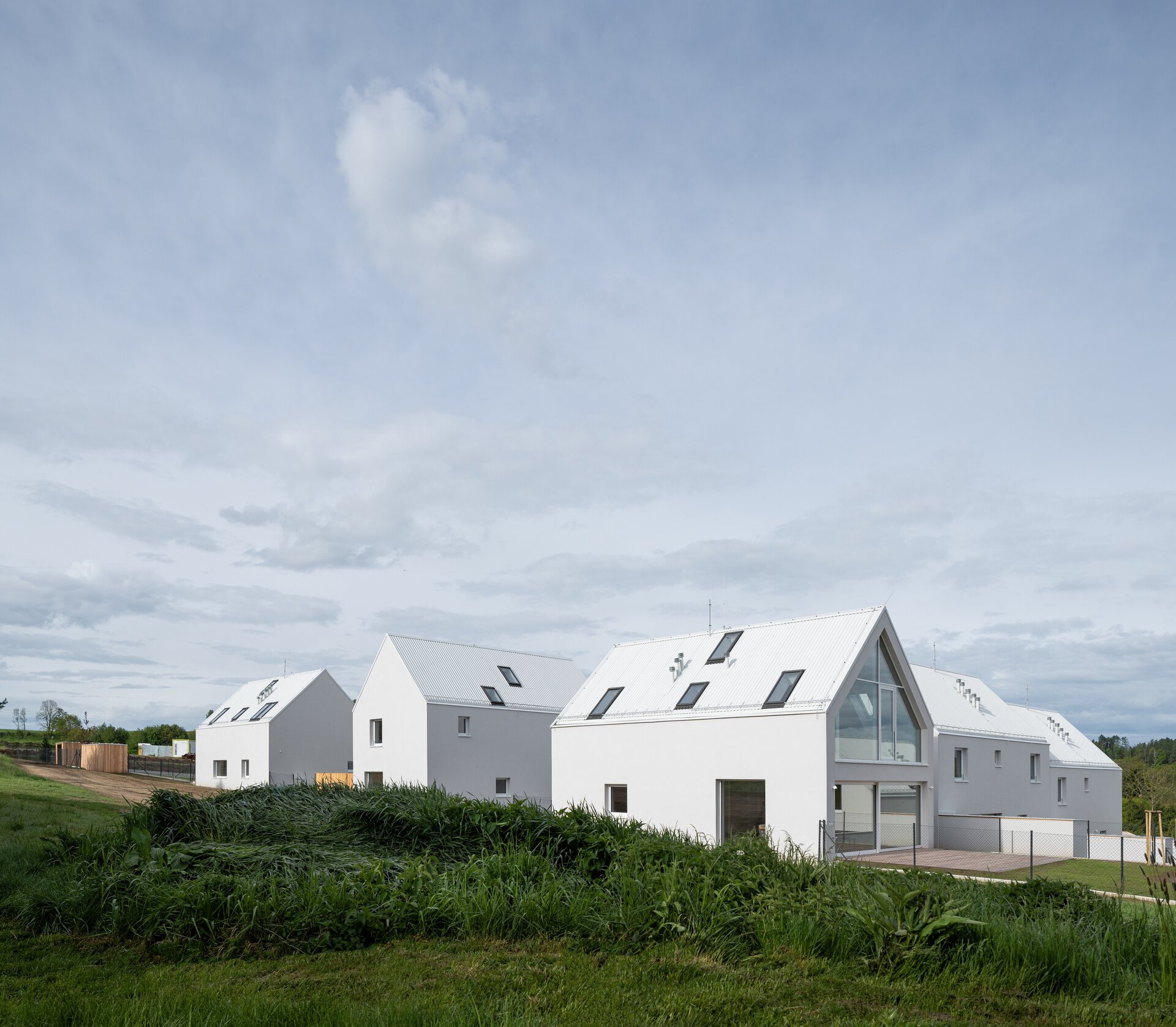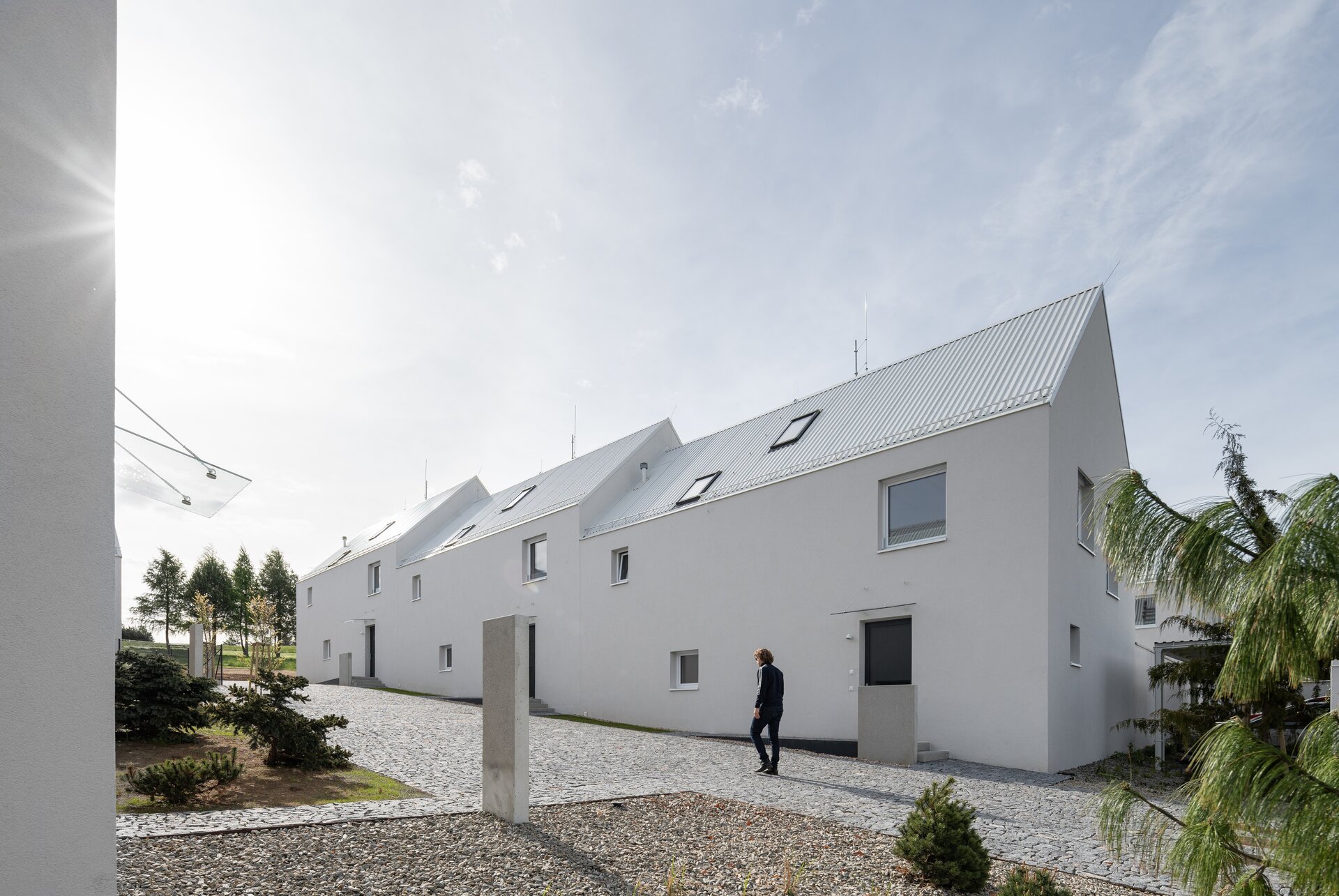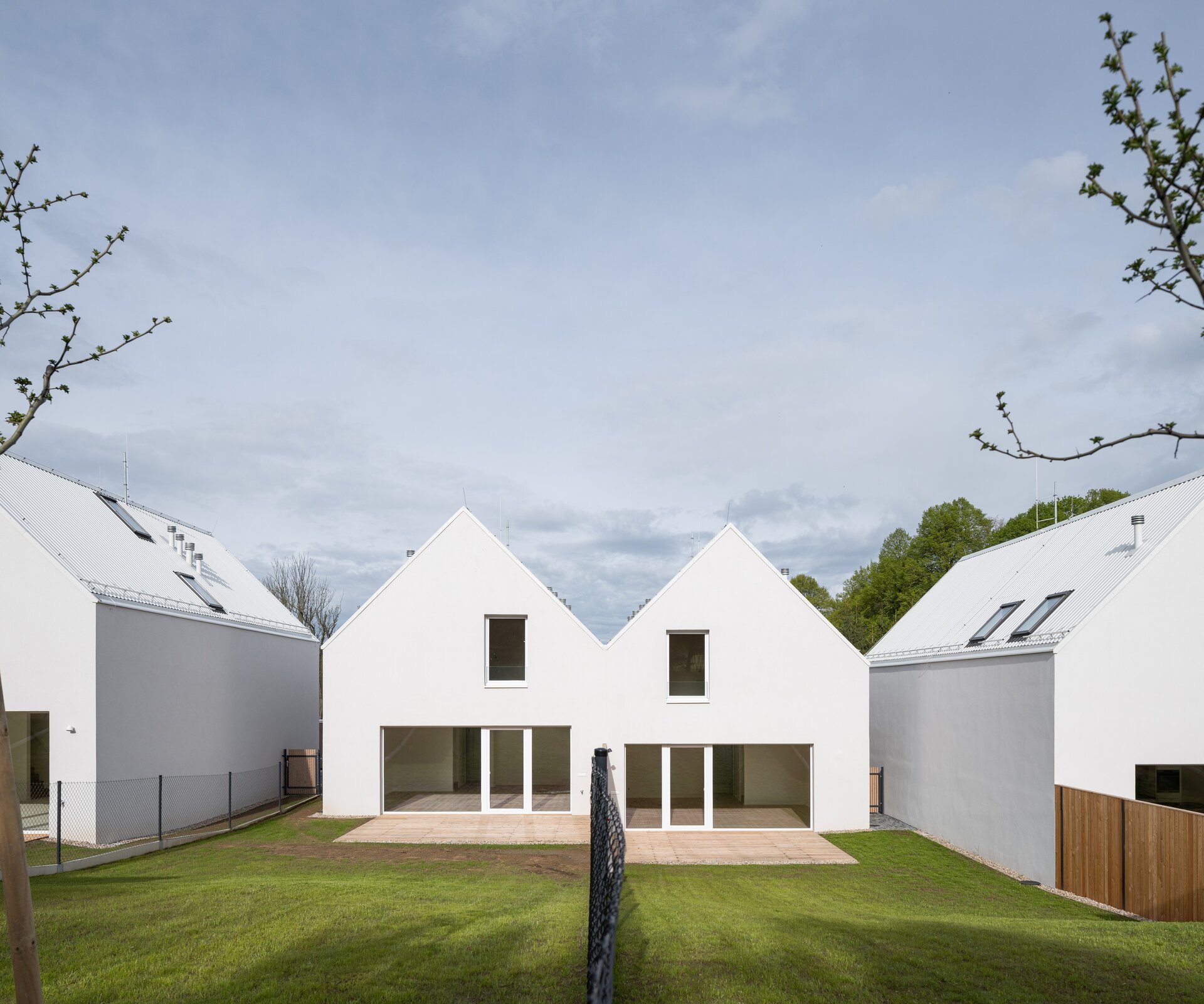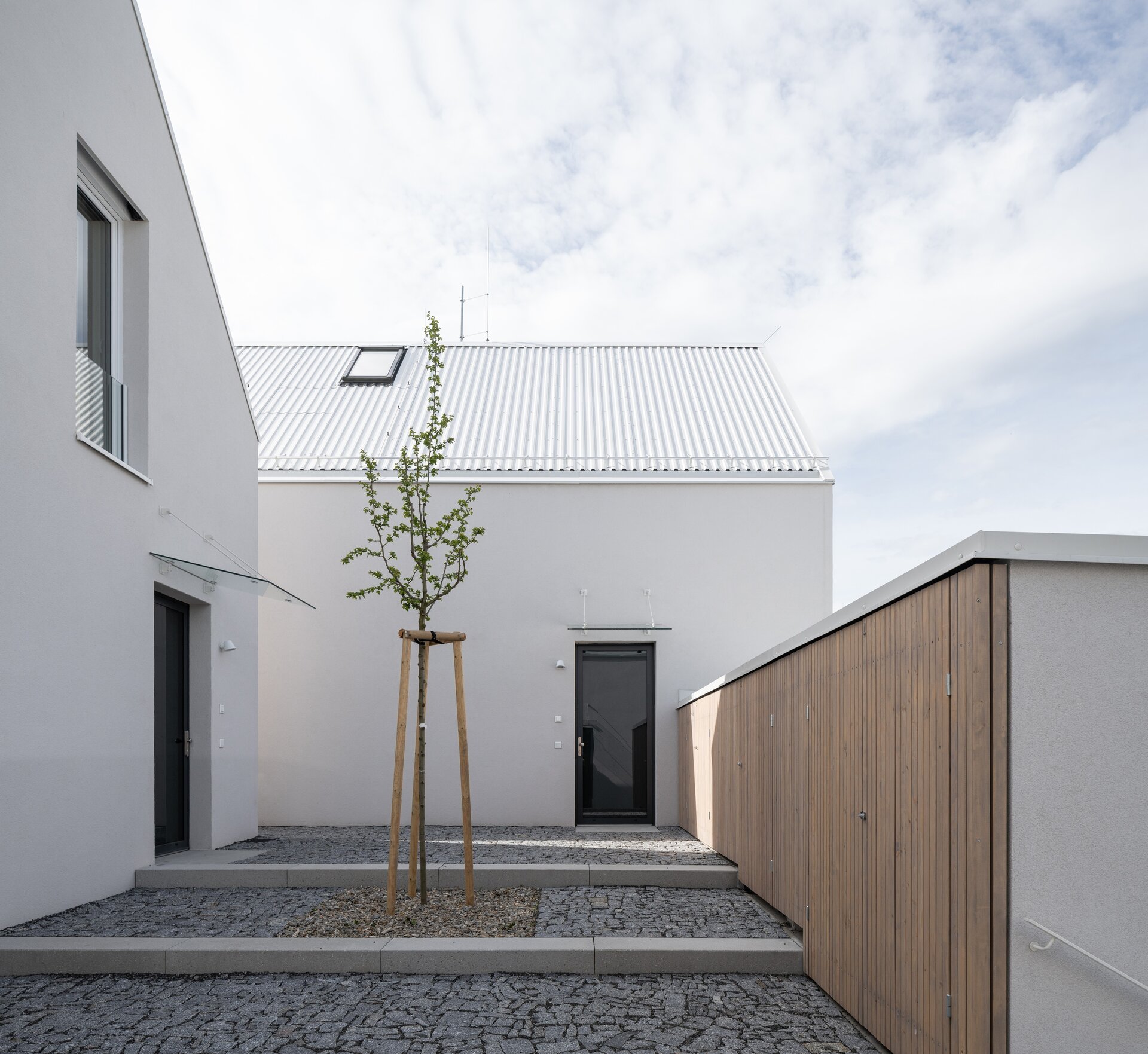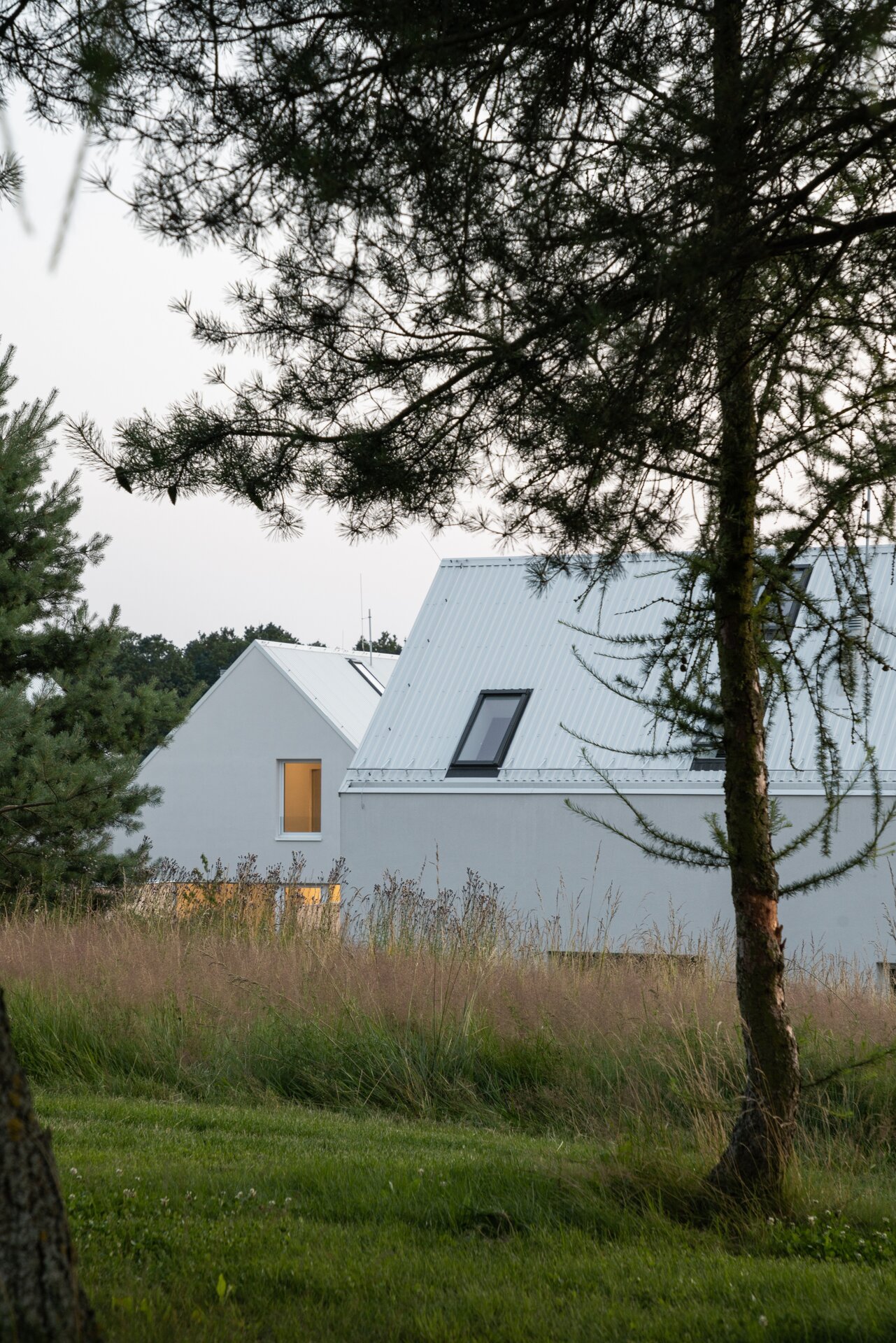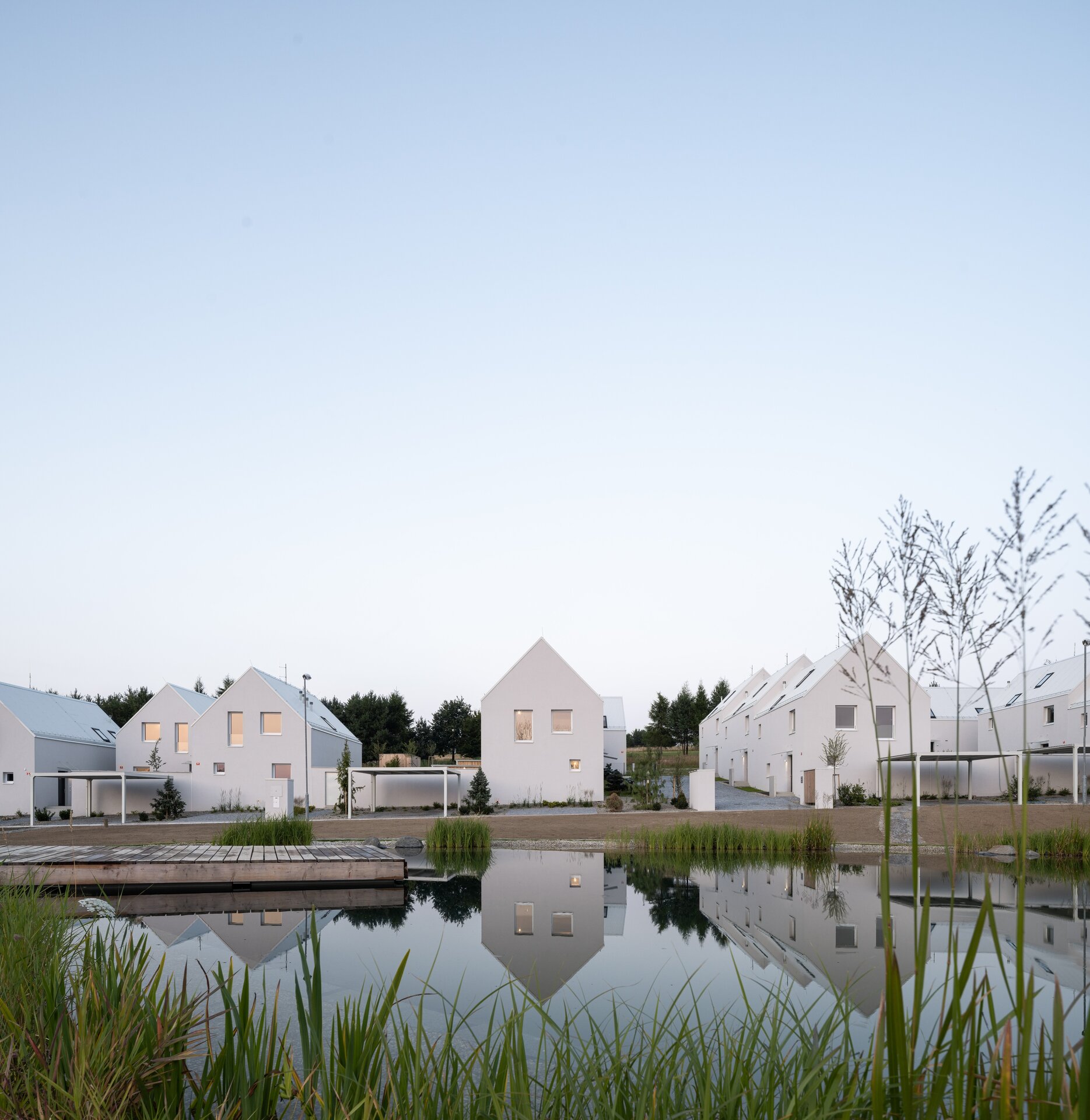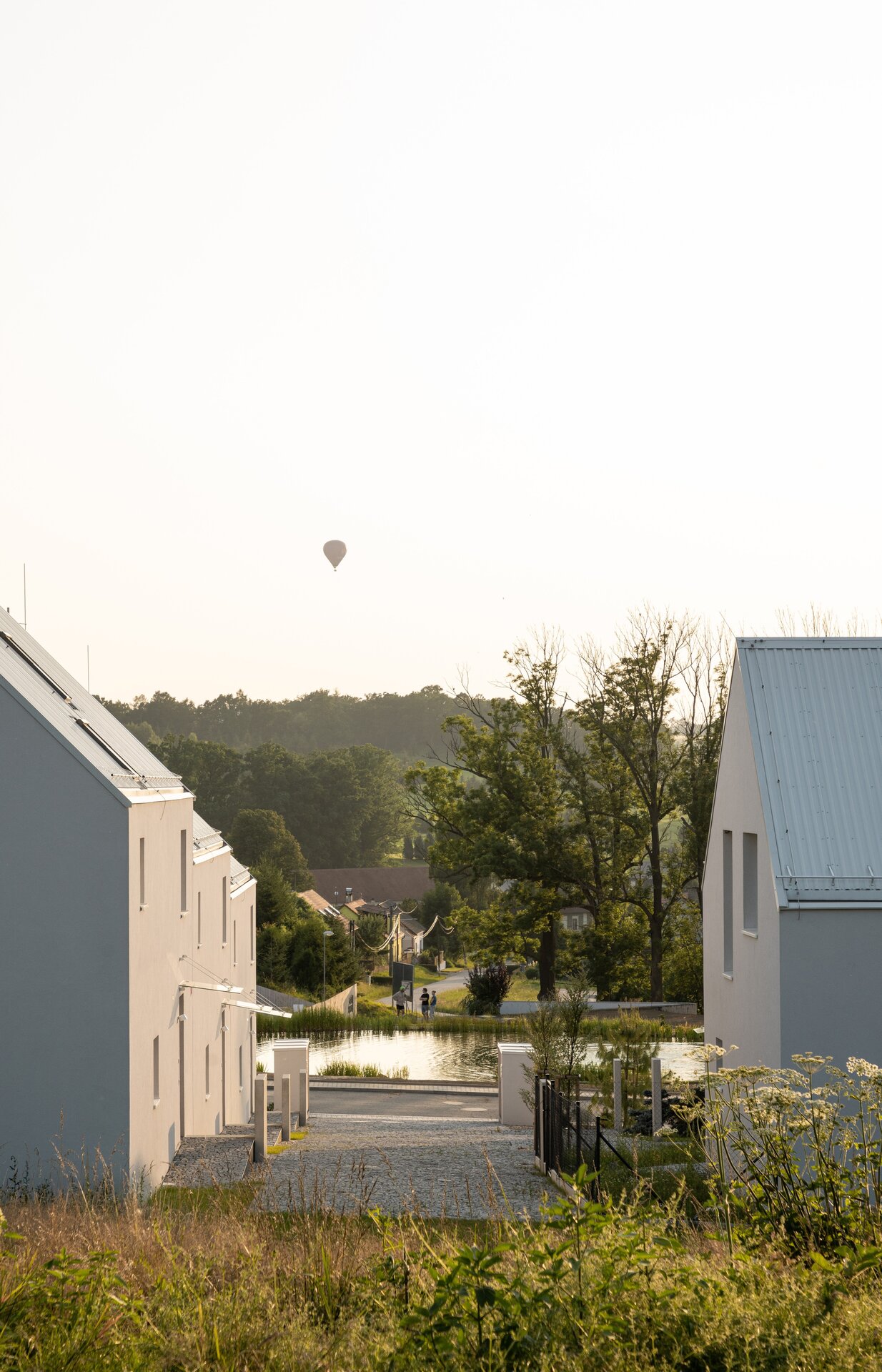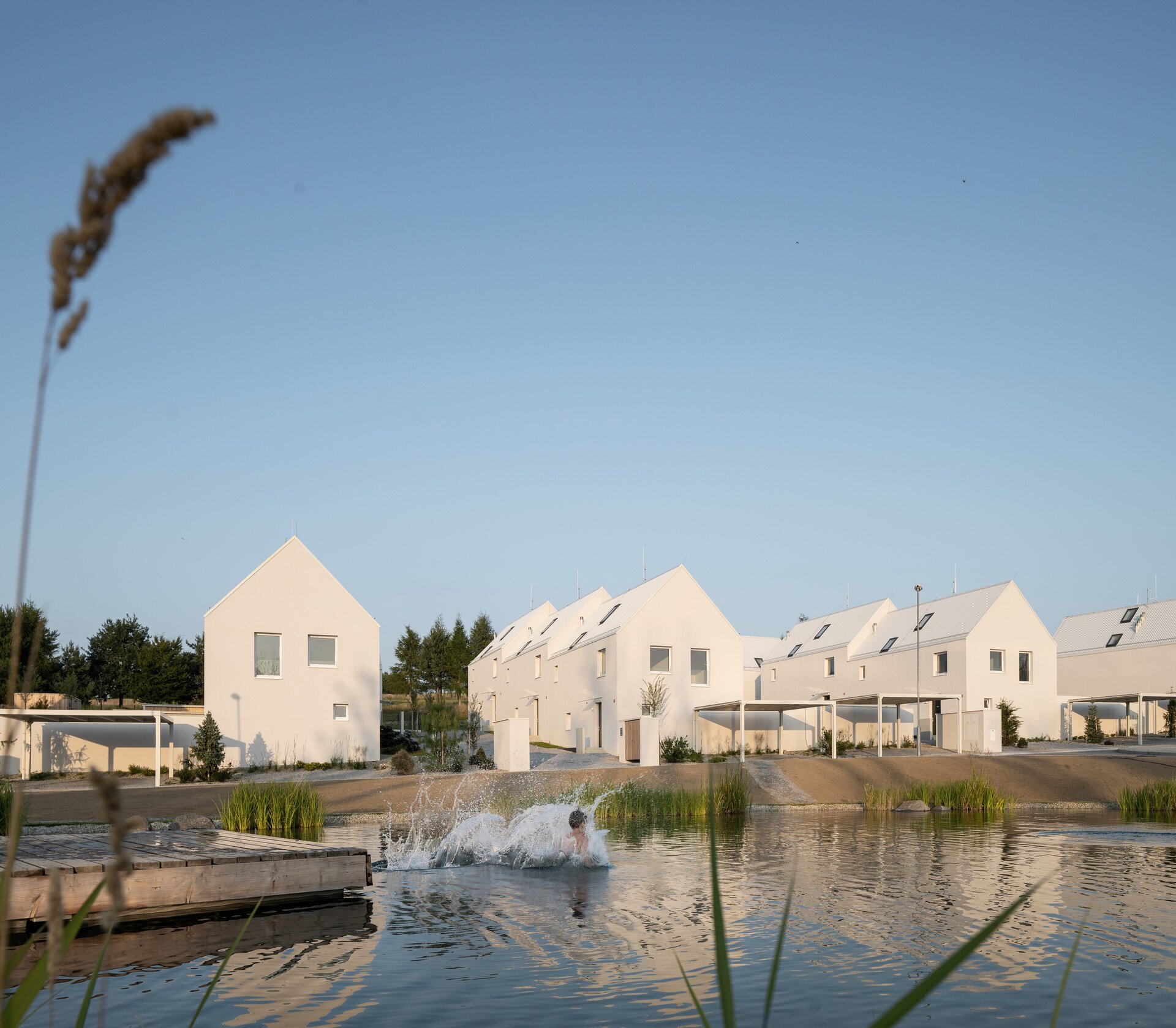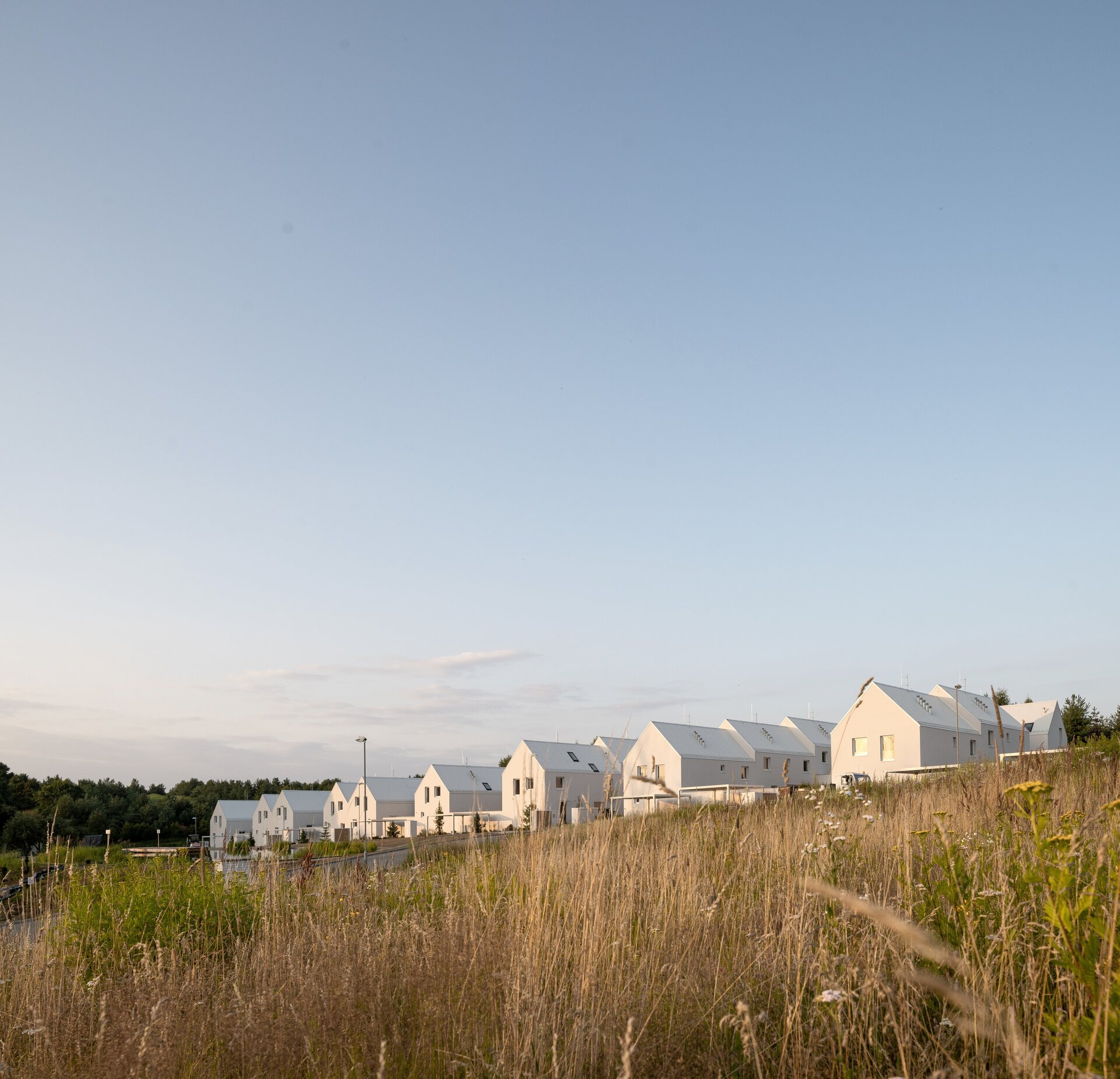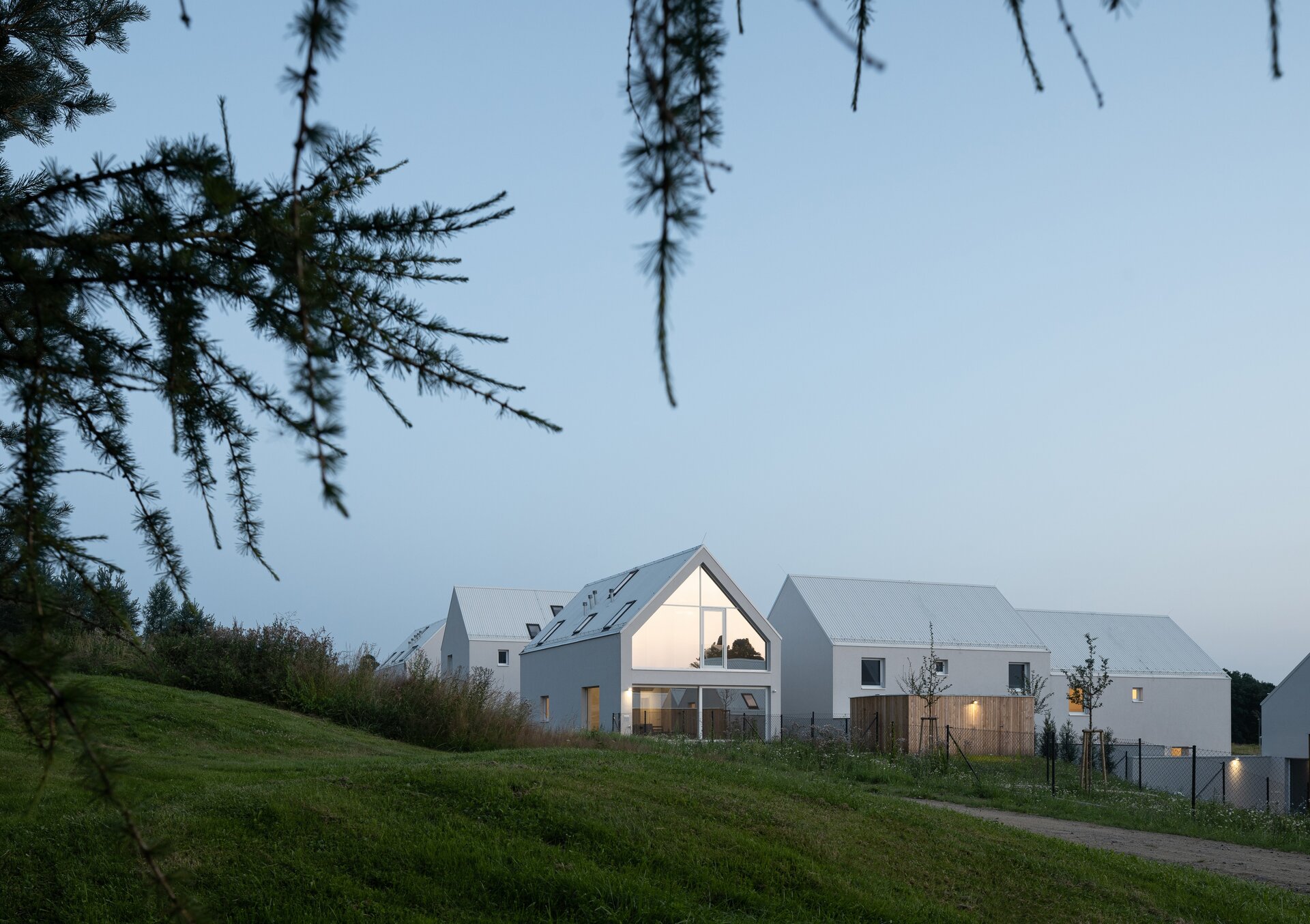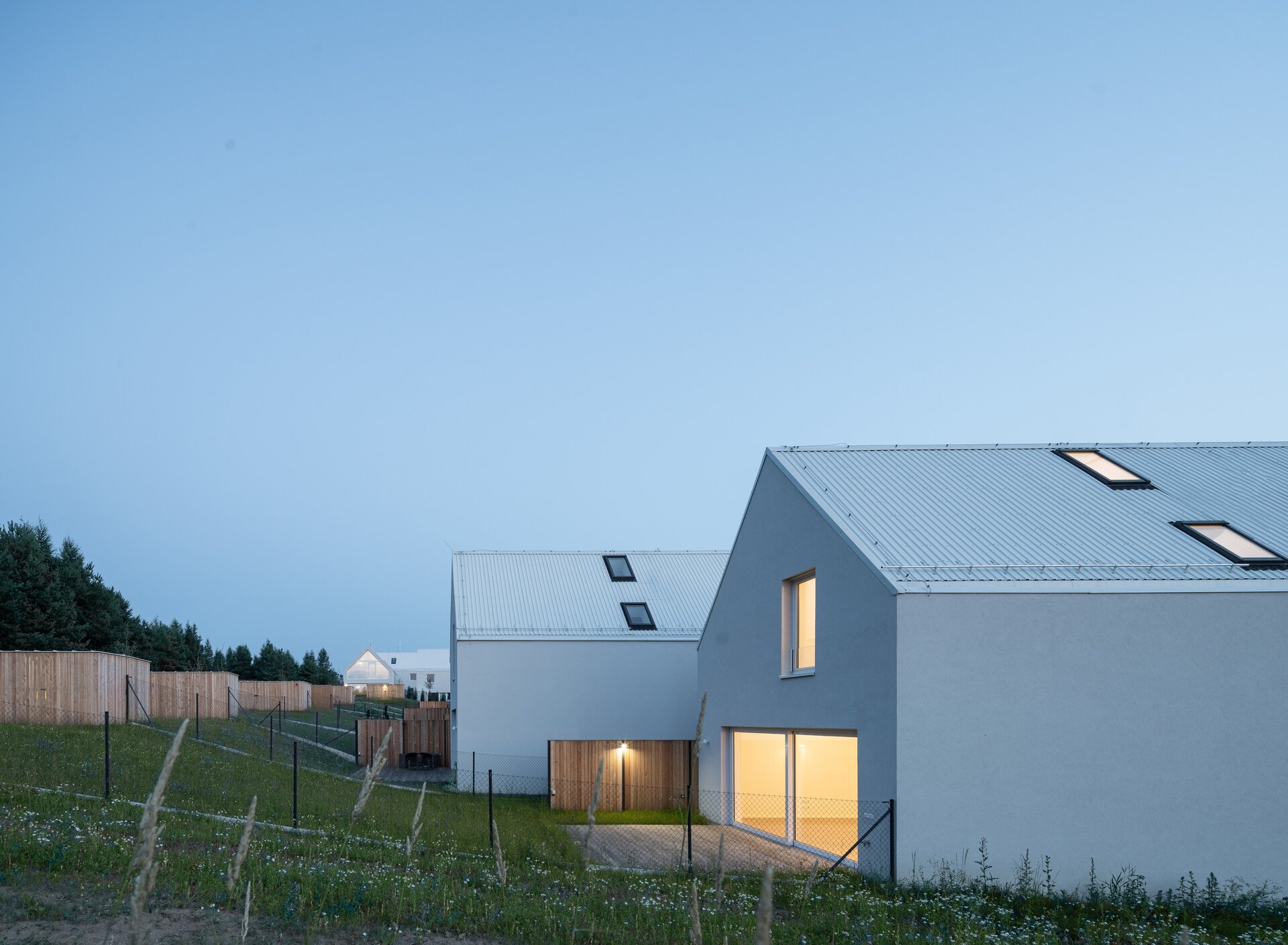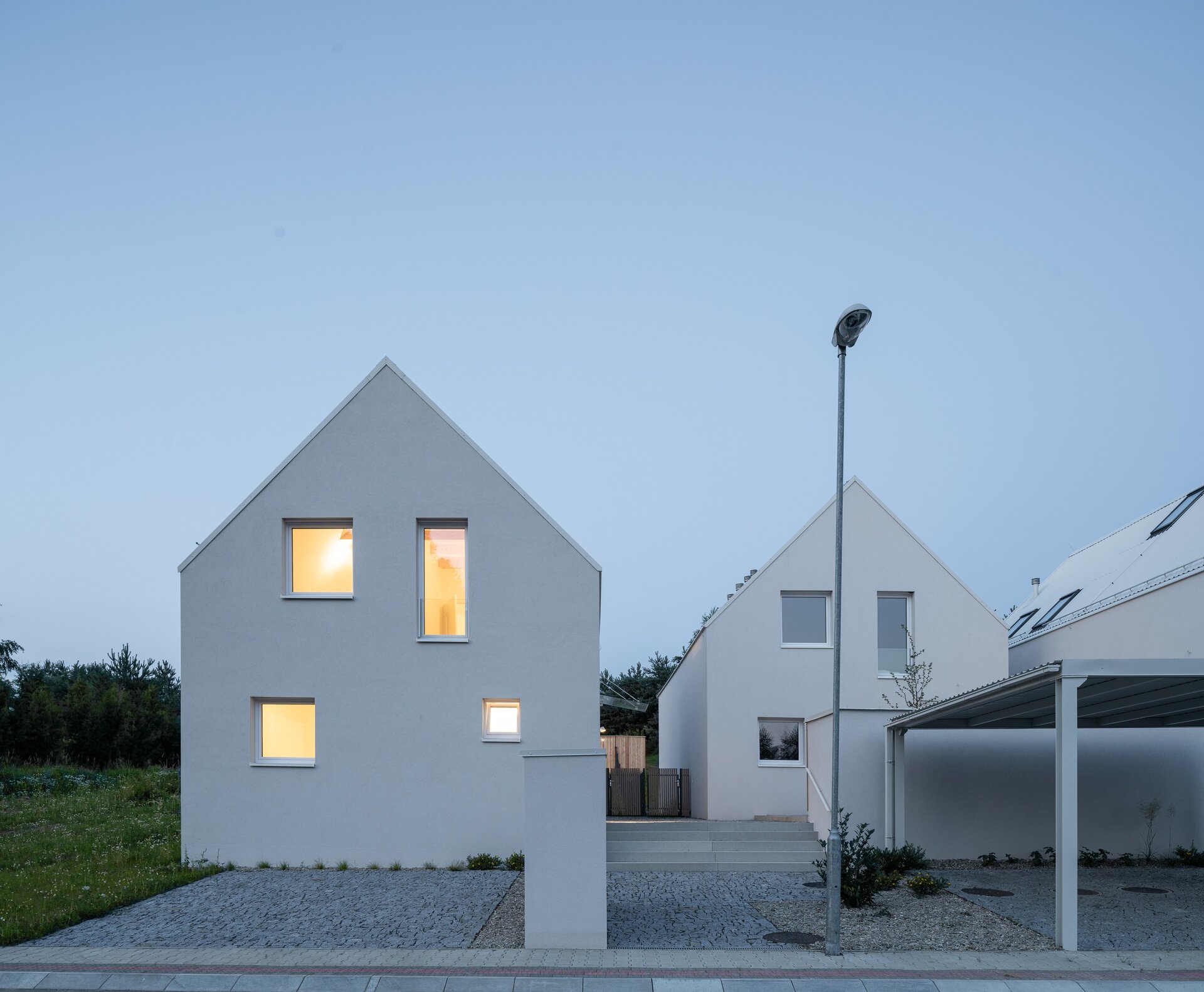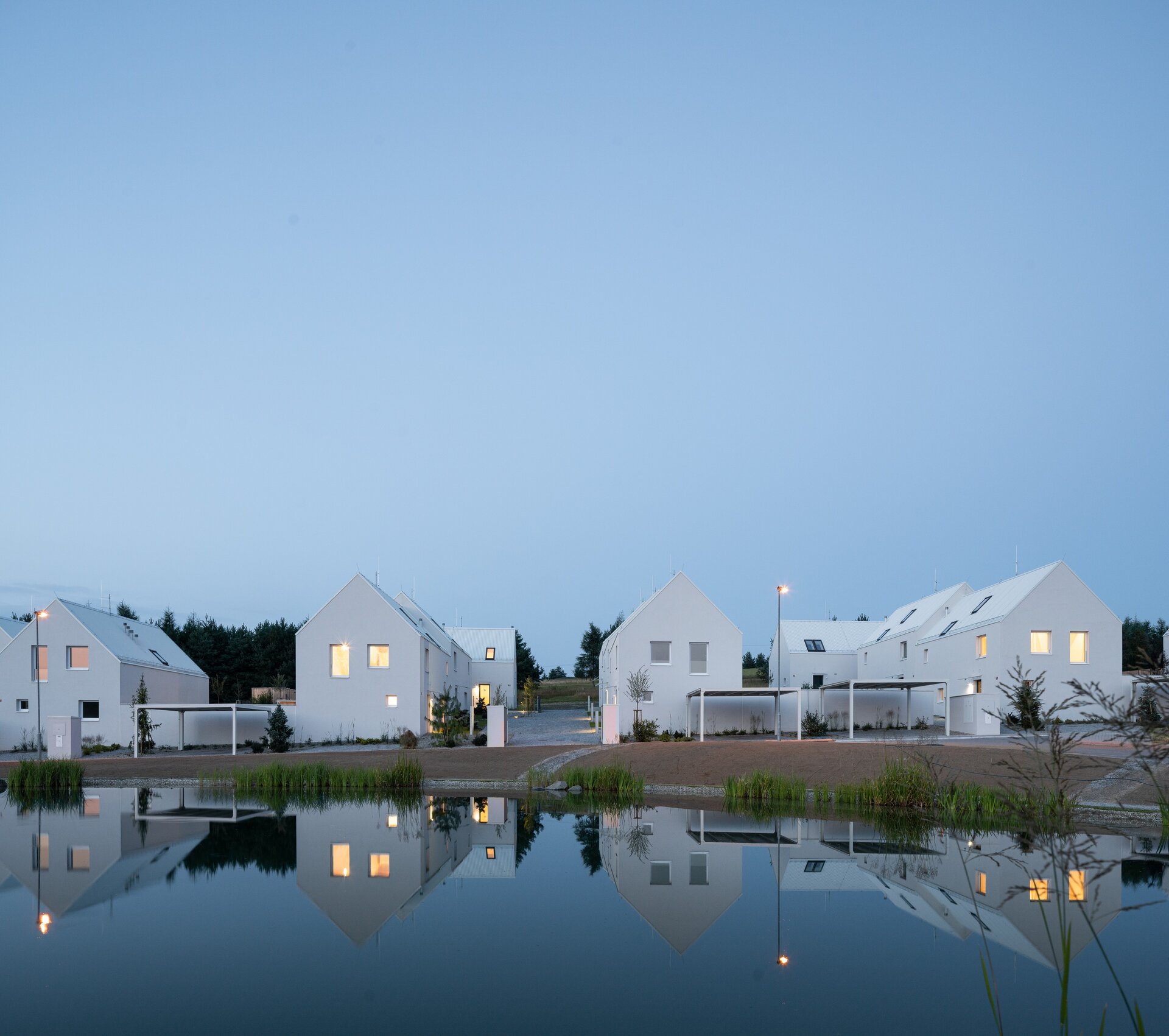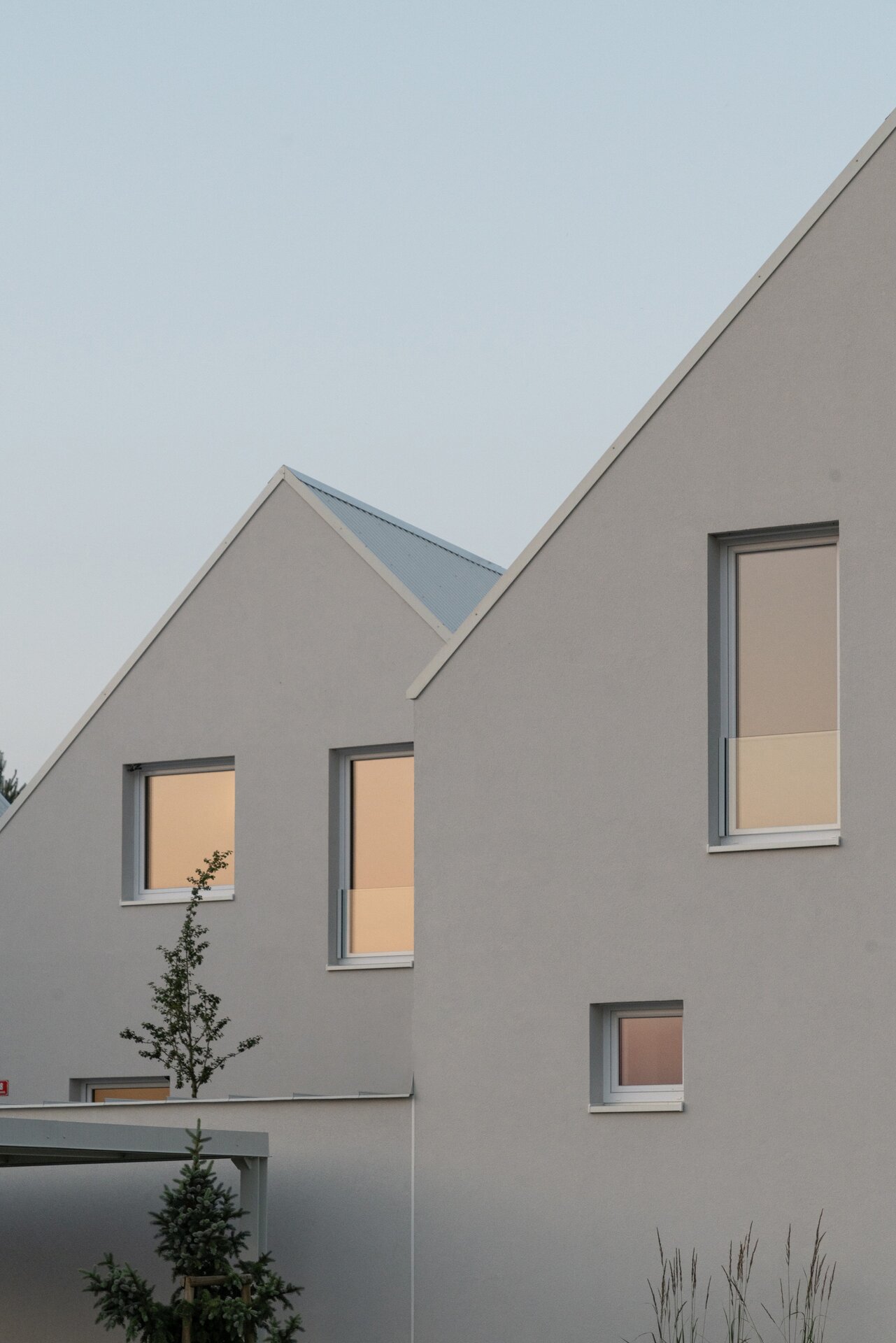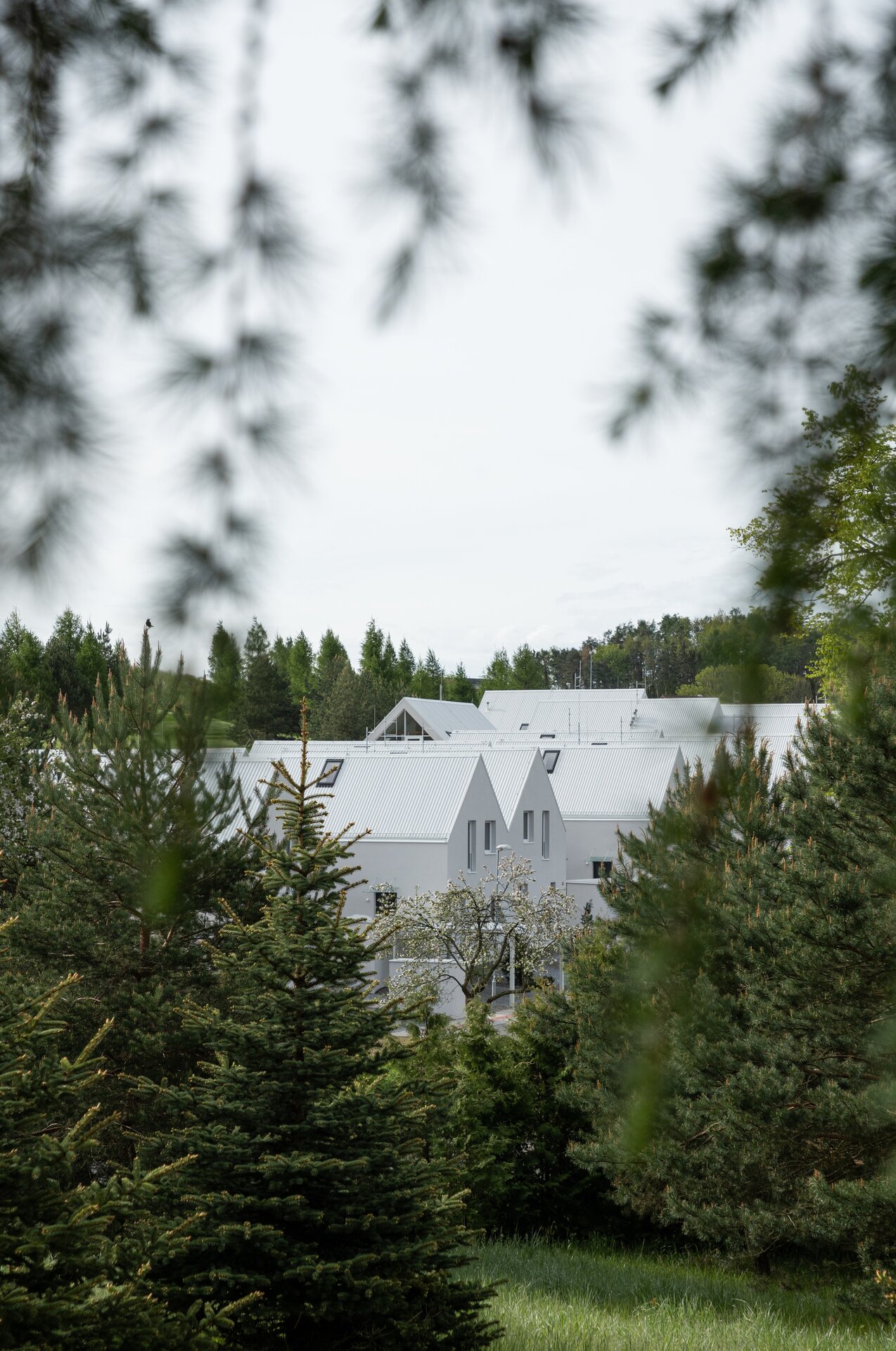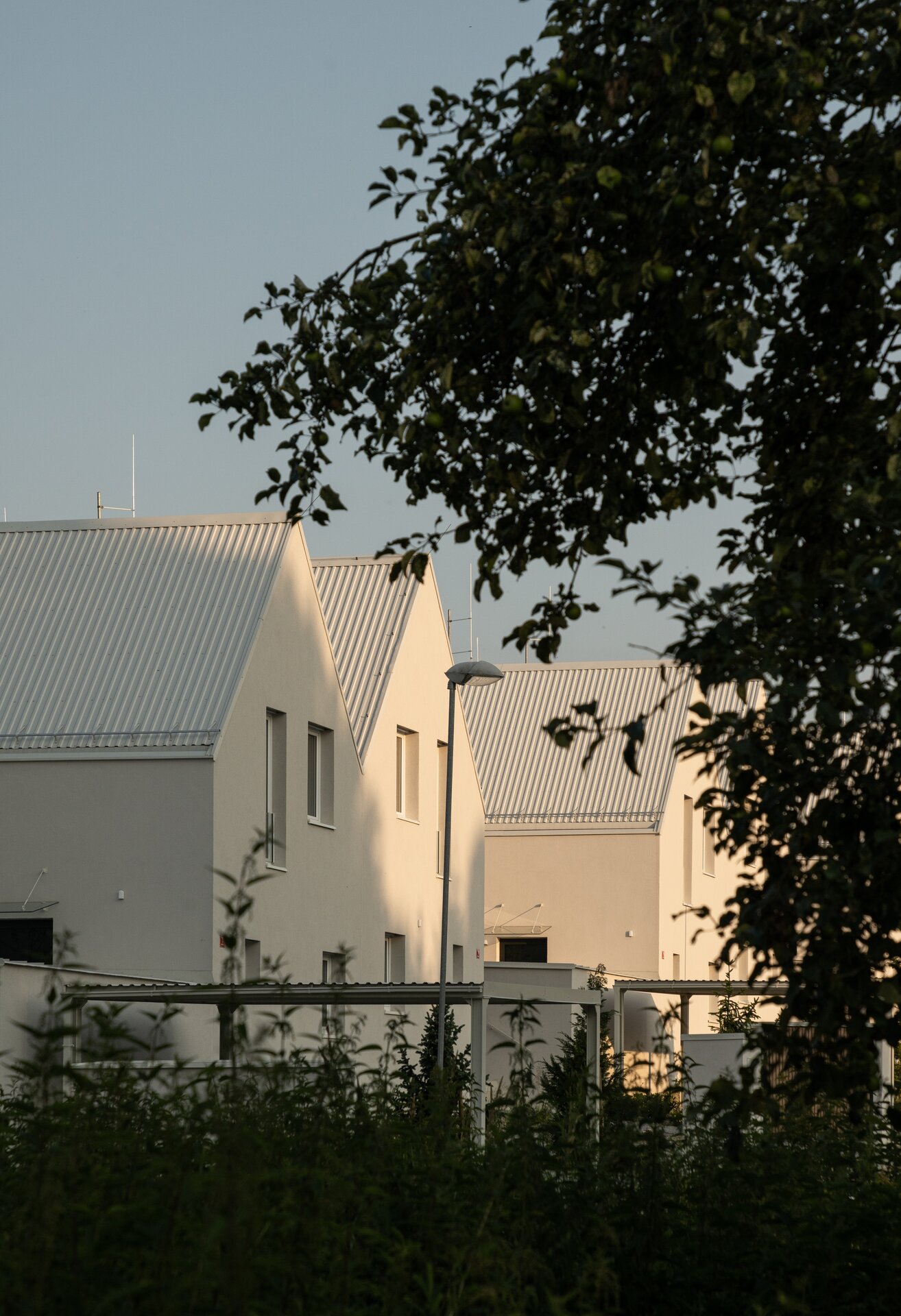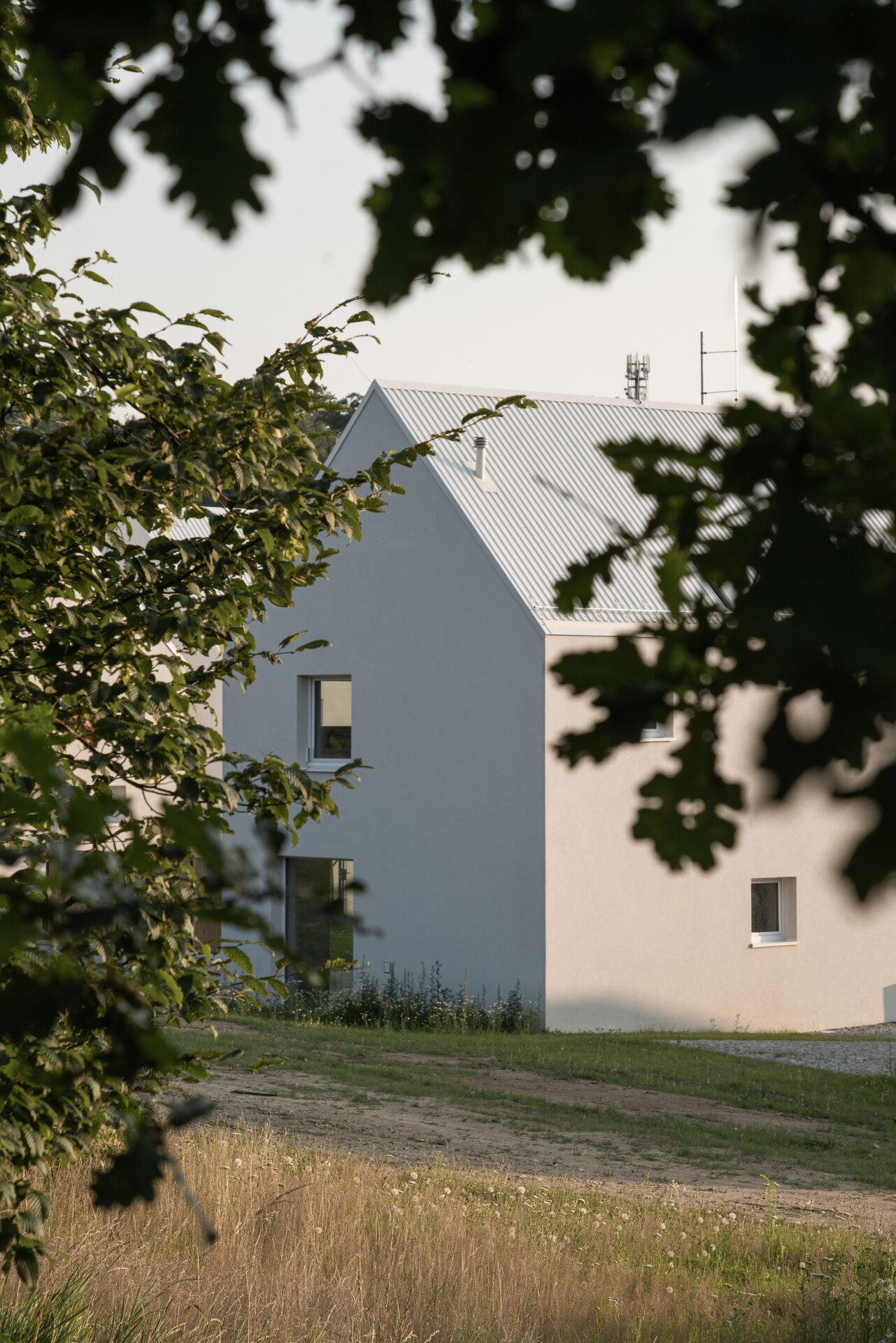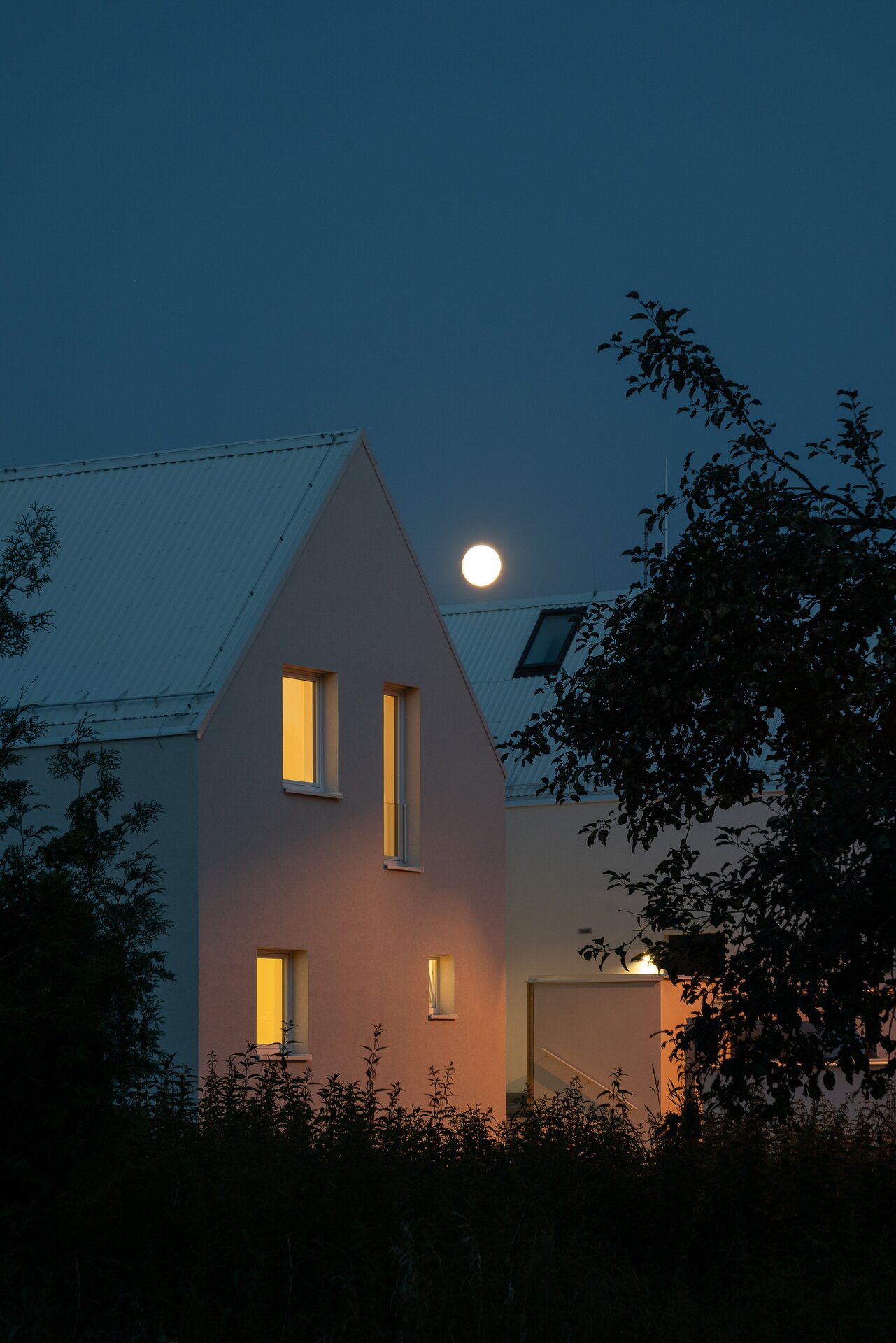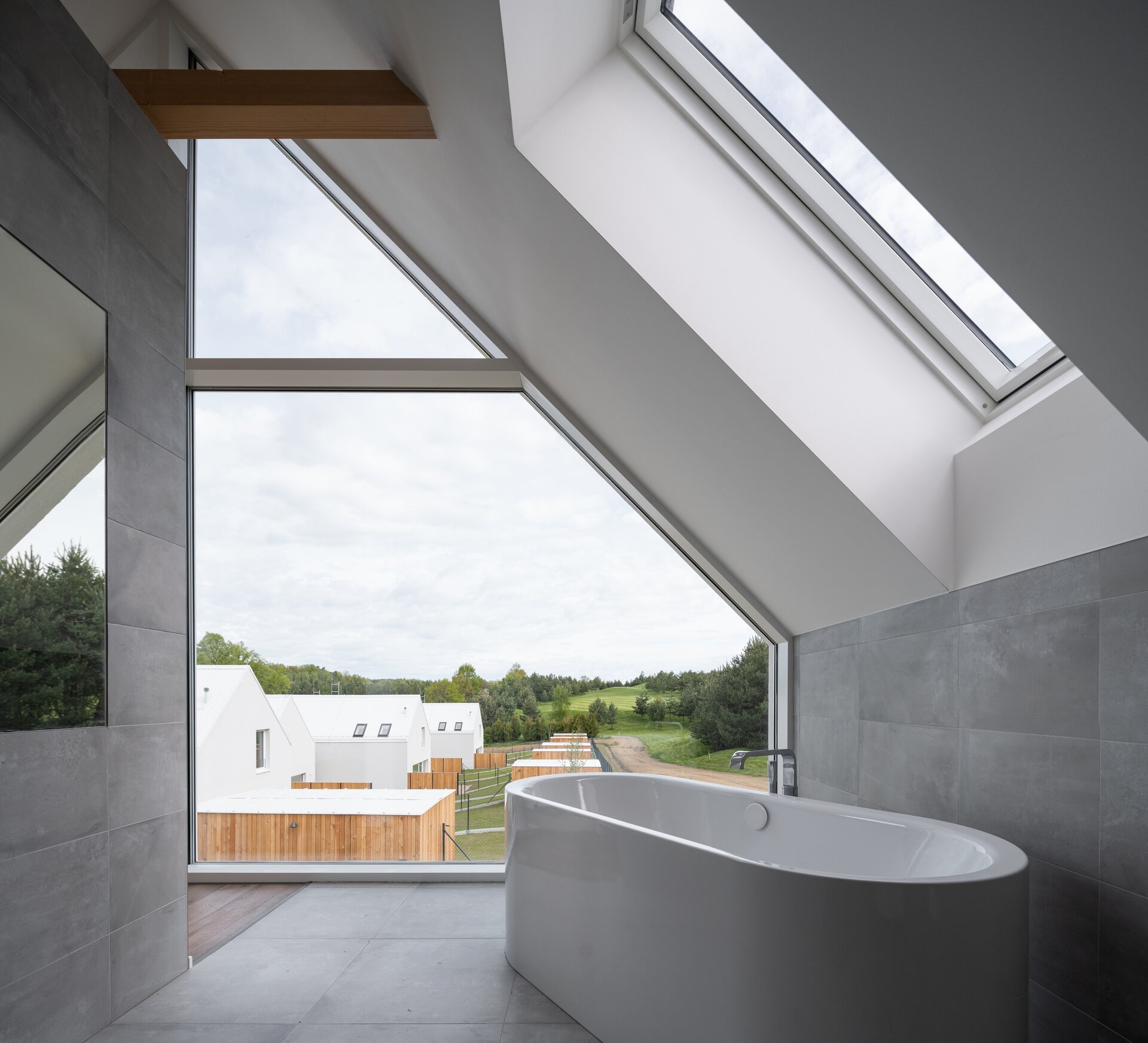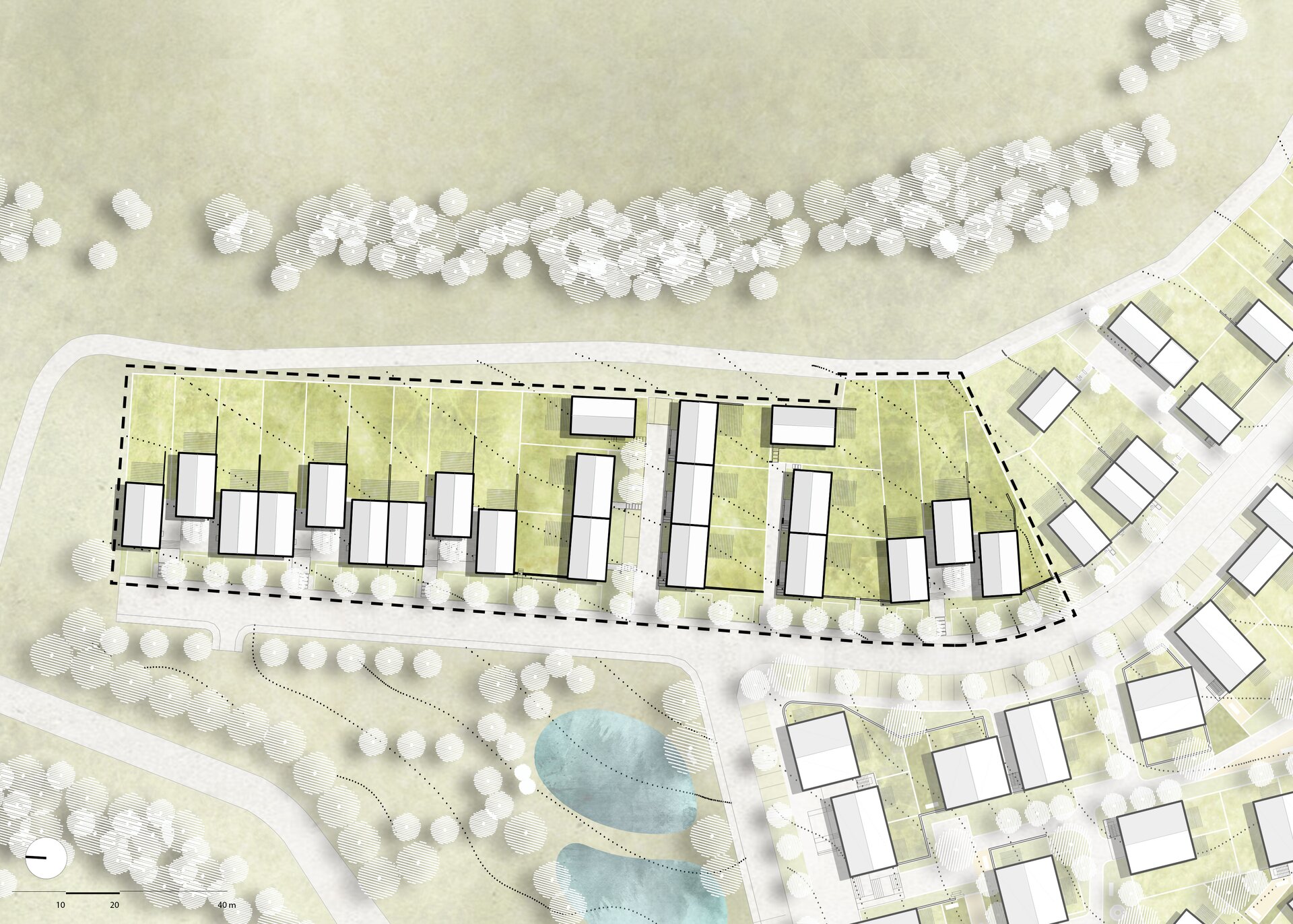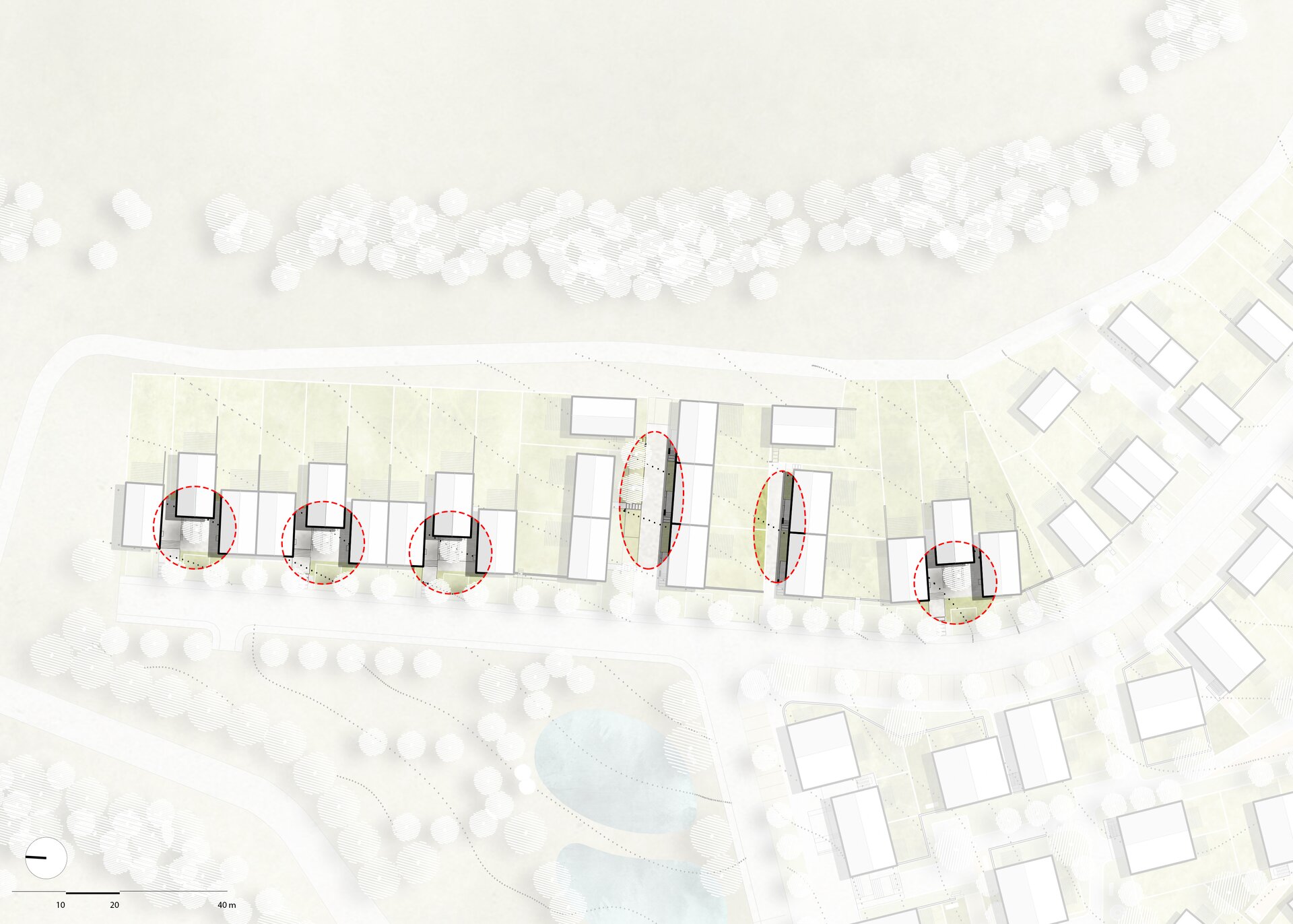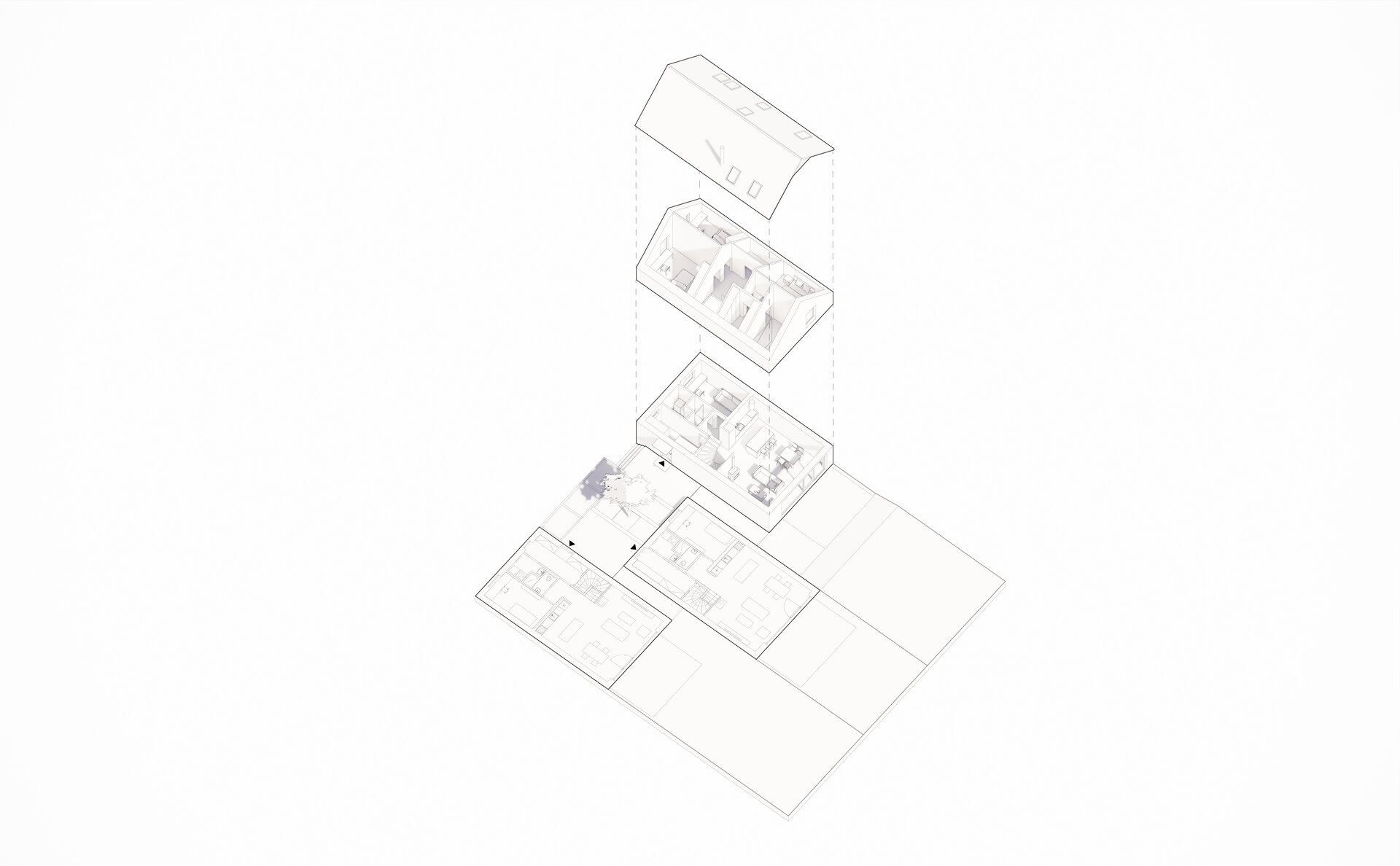 | | |
| --- | --- |
| Author | Michal Bernart, Jan Bradáč, Igor Hobza, Tomáš Vaněček, Barbora Kabeláčová, Anna Slavíčková, Jakub Vašek, Lucie Nippertová, Thomas Groen, Michaela Novotná, Martina Bejčková / monom |
| Studio | |
| Location | Tvoršovice |
| Investor | Real Treuhand Reality s.r.o. |
| Supplier | S-O-D Holding s.r.o. |
| Date of project approval | December 2020 |
| Fotograf | |
The first stage of Green Village construction is located in a picturesque and pleasantly hilly landscape of the Konopiste region. Specifically in the village of Tvorsovice near Benesov. The new development enters an articulated, morphologically diverse and rural environment with respect and a difficult task to connect an old and new village. It is not only a question of urbanism or architecture, it mostly concerns social aspects of the whole area. The proposal performs on known principals of square - pond - house borderline on a village scale. The old and new will merge into one whole and the stratification will be forgotten. According to village rational construction and an assignment of the investor to attract mainly people interested in nature and sports, buildings are designed simple in volume and in detail. The architecture is rational and modest with a strong character and responds to the surrounding environment with respect and humility.
Relatively simple houses in a form and expression with one above-ground floor and a residential attic create unique space between each combining public and private. The individual houses strongly form this boundary beyond which modest private gardens extend. The layout of the house is rational and clear. The entrance floor contains the background of the house, a small study and a generous living room with kitchen and panoramic views of the garden with access to a private terrace. The attic is dedicated to a master bedroom with a private bathroom and two children's bedrooms with shared bathroom. The construction of the houses are brick bearing walls with concrete prefabricated ceilings. The roof structure is wooden with partially visible beam elements and the roof cover is folded sheet metal. Combination of an electric heating foil and an air-to-water heat pump is used as a heat source. The outdoor split unit is placed in the tool storage in the garden area.
Green building
Environmental certification
| | |
| --- | --- |
| Type and level of certificate | - |
Water management
| | |
| --- | --- |
| Is rainwater used for irrigation? | |
| Is rainwater used for other purposes, e.g. toilet flushing ? | |
| Does the building have a green roof / facade ? | |
| Is reclaimed waste water used, e.g. from showers and sinks ? | |
The quality of the indoor environment
| | |
| --- | --- |
| Is clean air supply automated ? | |
| Is comfortable temperature during summer and winter automated? | |
| Is natural lighting guaranteed in all living areas? | |
| Is artificial lighting automated? | |
| Is acoustic comfort, specifically reverberation time, guaranteed? | |
| Does the layout solution include zoning and ergonomics elements? | |
Principles of circular economics
| | |
| --- | --- |
| Does the project use recycled materials? | |
| Does the project use recyclable materials? | |
| Are materials with a documented Environmental Product Declaration (EPD) promoted in the project? | |
| Are other sustainability certifications used for materials and elements? | |
Energy efficiency
| | |
| --- | --- |
| Energy performance class of the building according to the Energy Performance Certificate of the building | B |
| Is efficient energy management (measurement and regular analysis of consumption data) considered? | |
| Are renewable sources of energy used, e.g. solar system, photovoltaics? | |
Interconnection with surroundings
| | |
| --- | --- |
| Does the project enable the easy use of public transport? | |
| Does the project support the use of alternative modes of transport, e.g cycling, walking etc. ? | |
| Is there access to recreational natural areas, e.g. parks, in the immediate vicinity of the building? | |