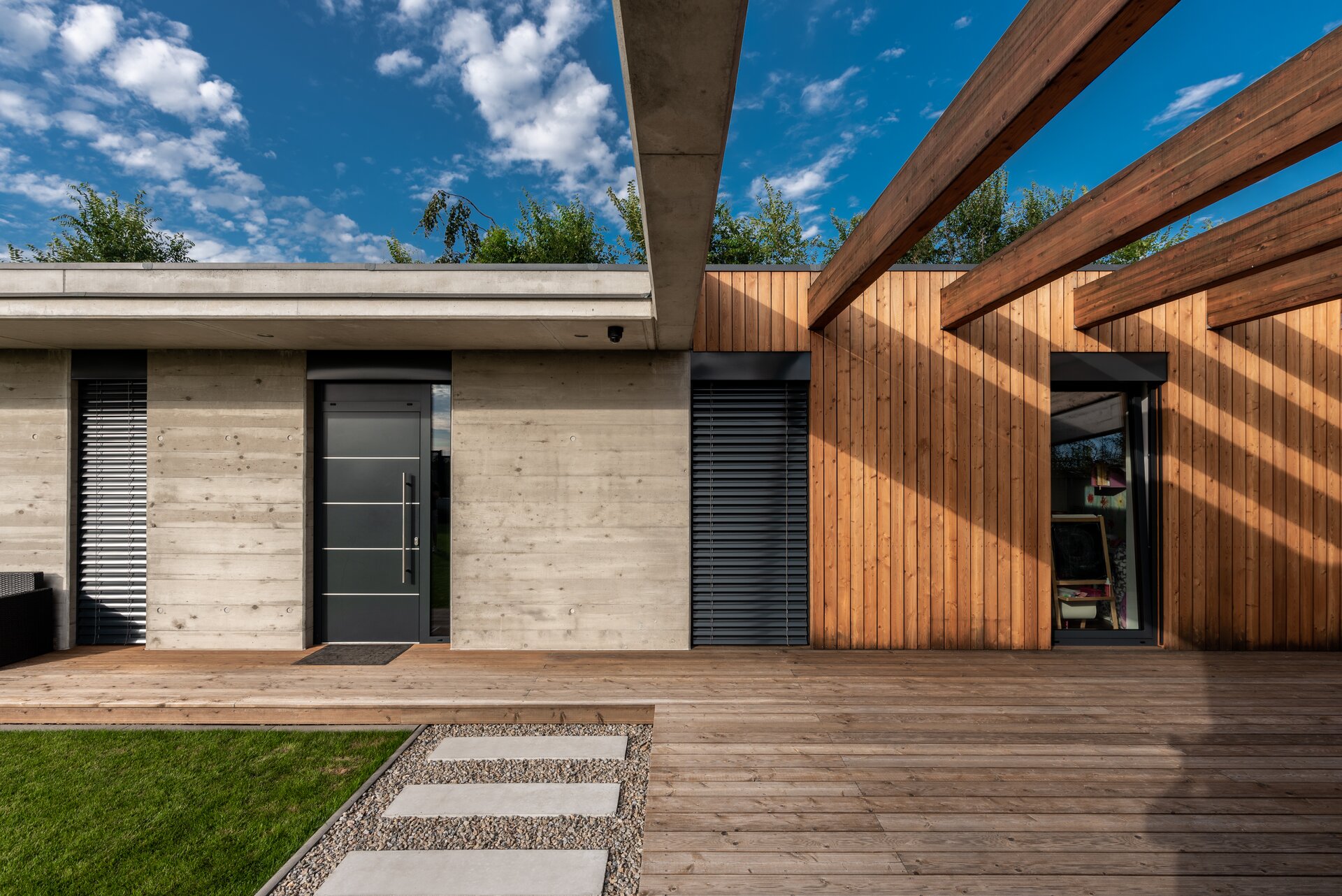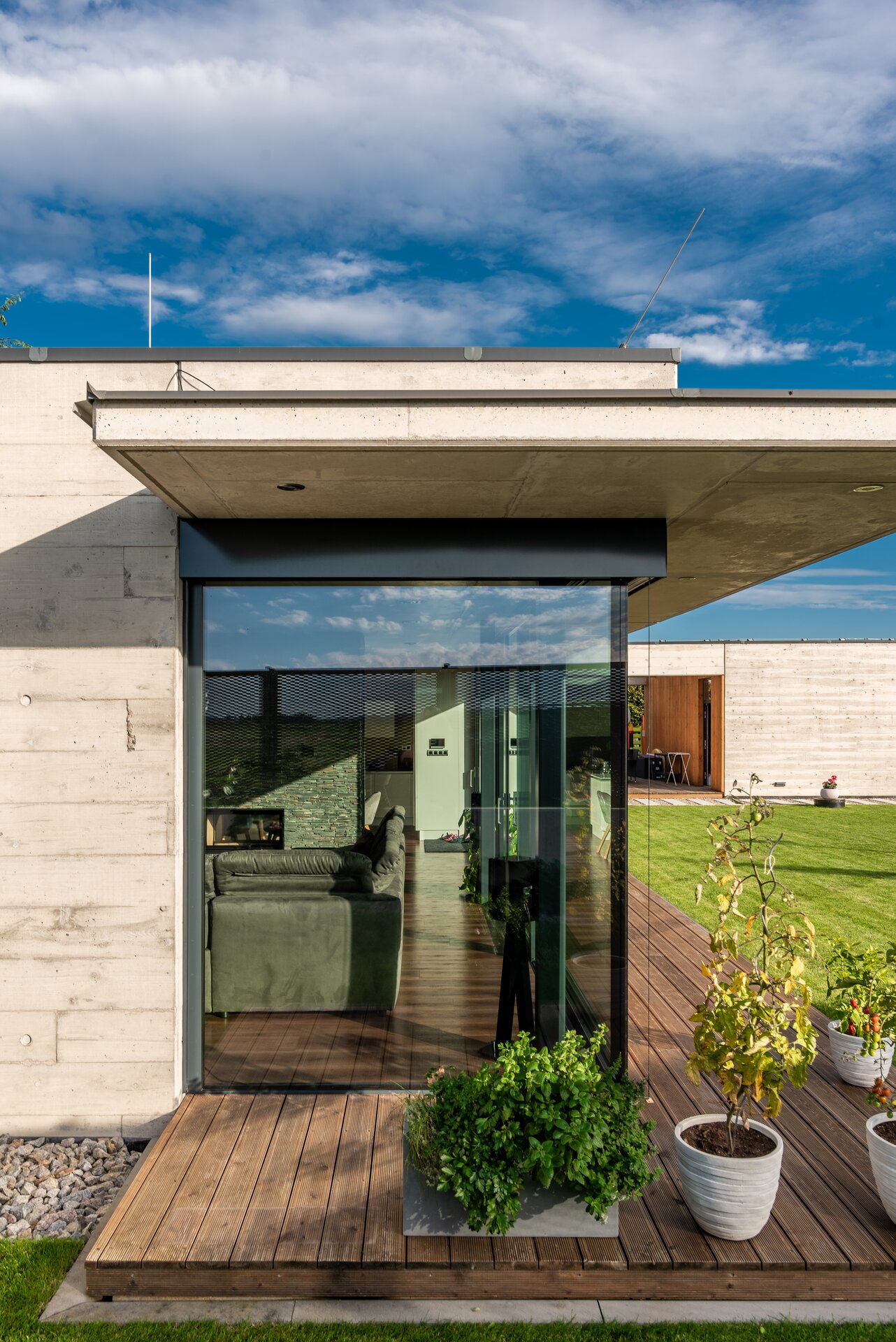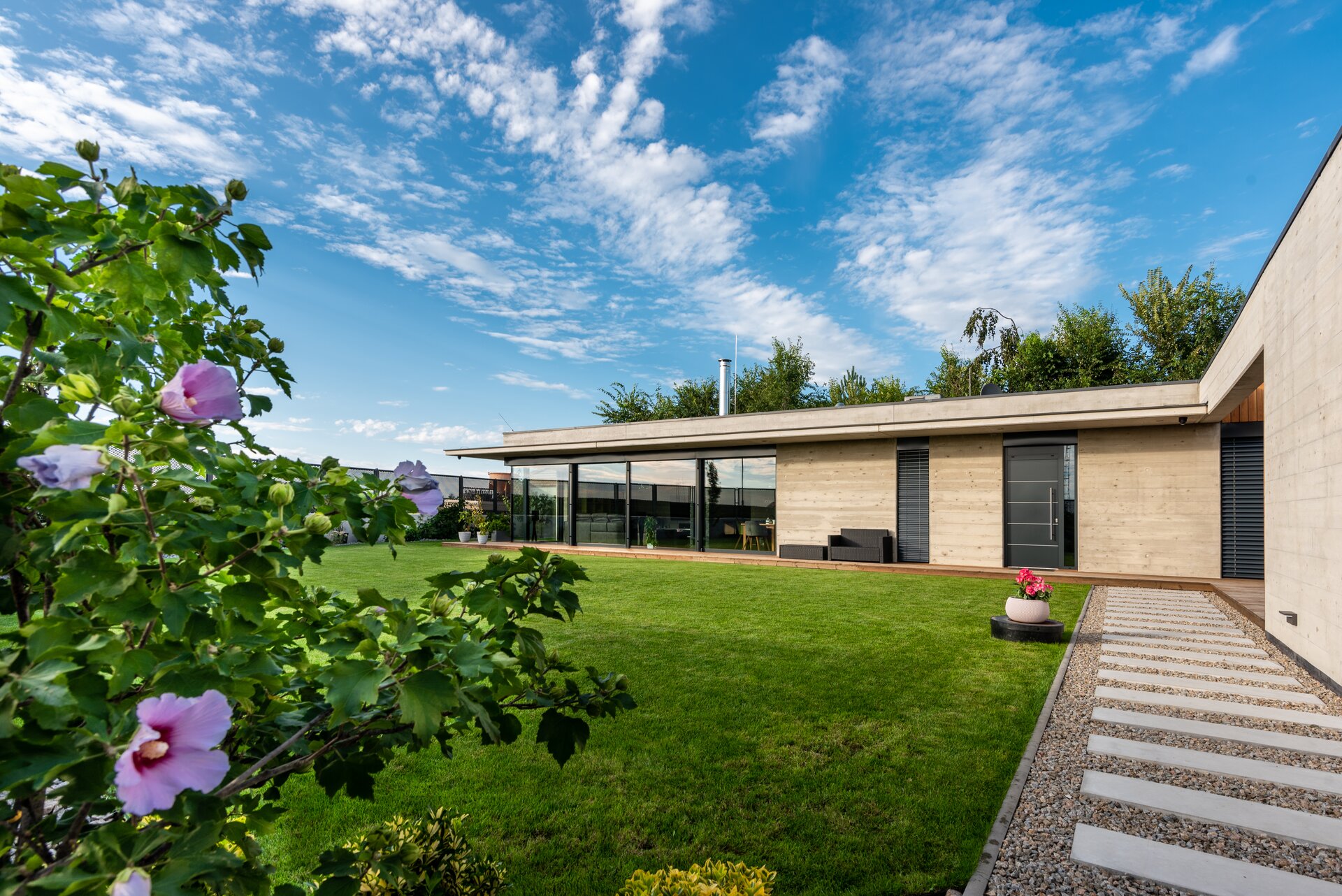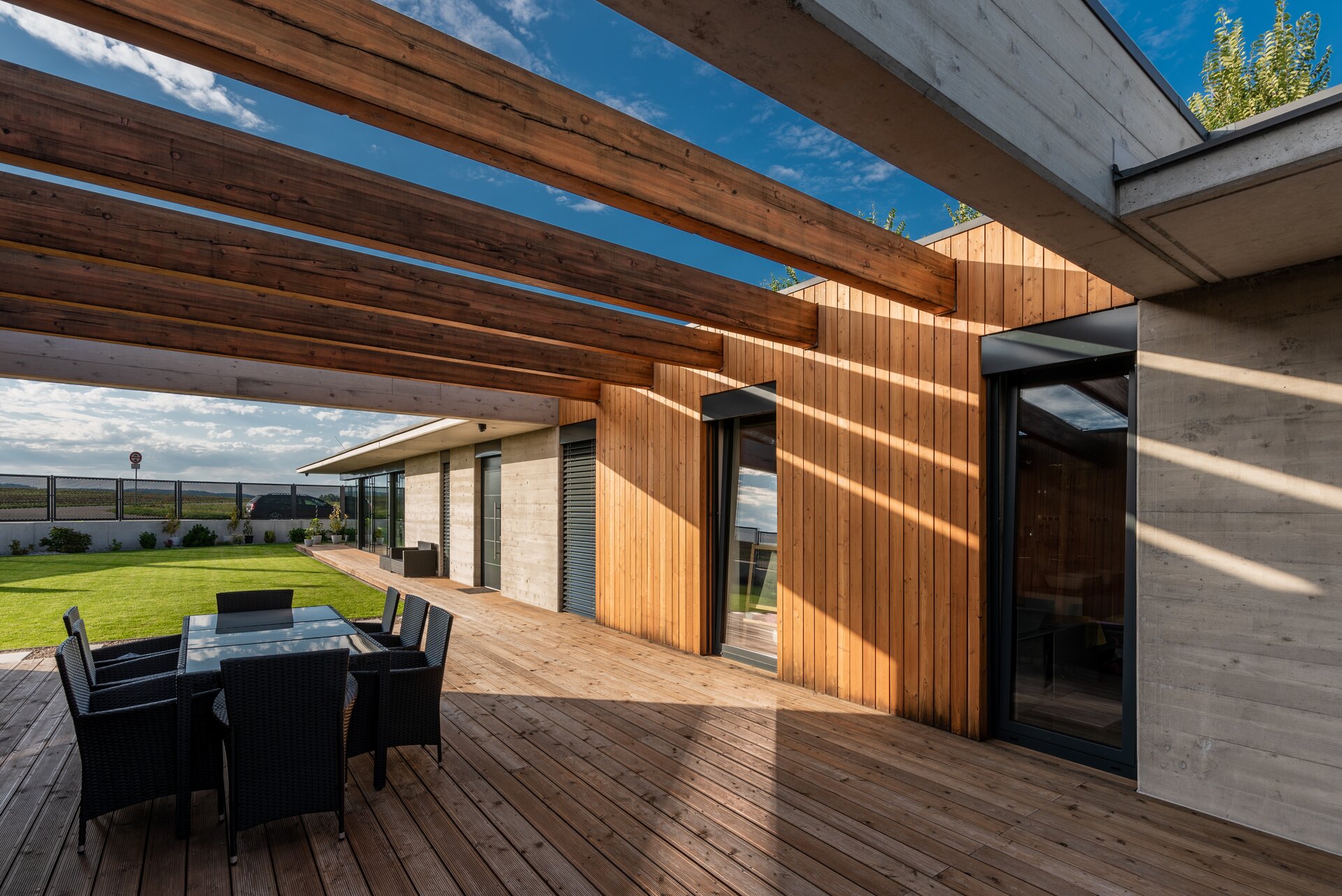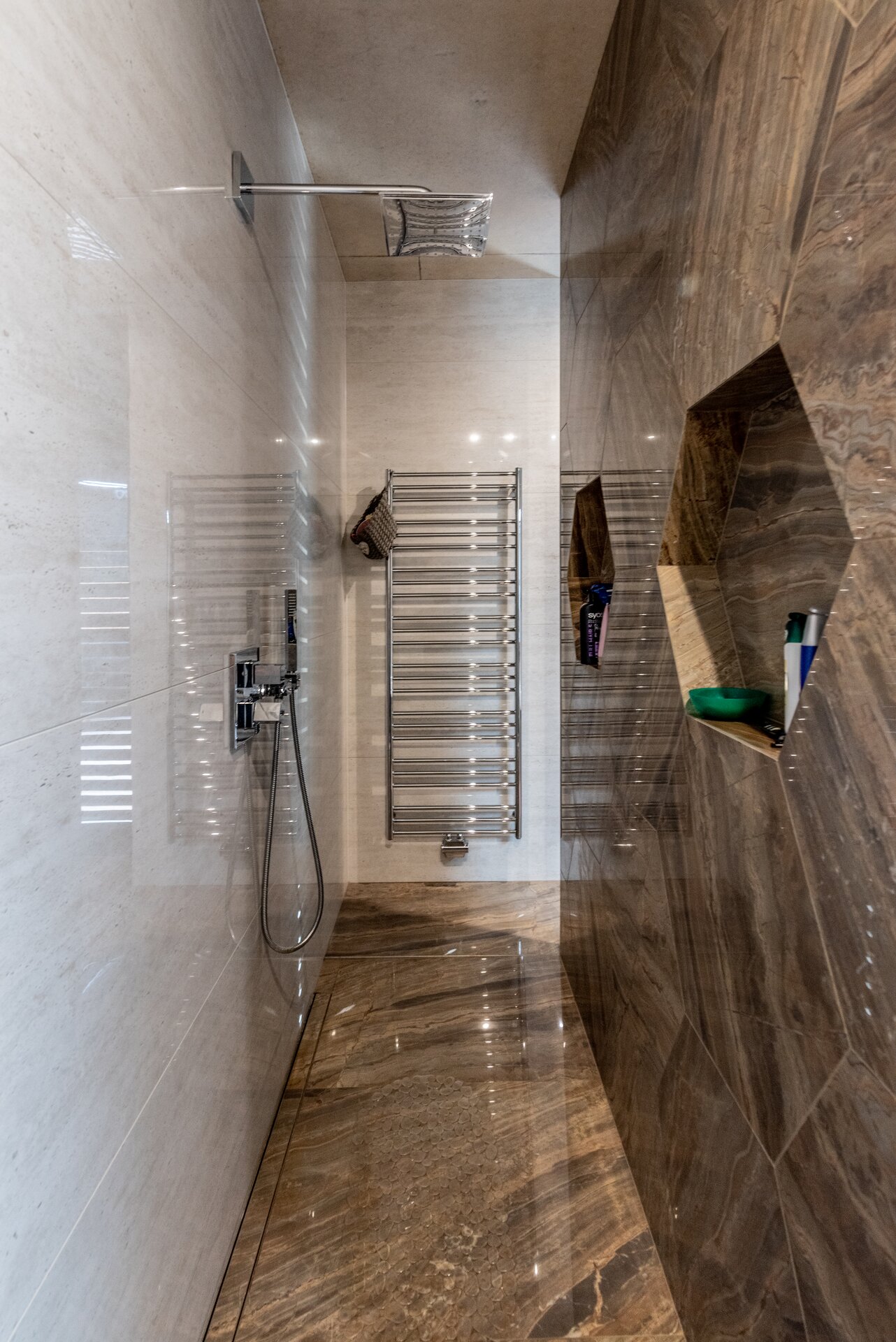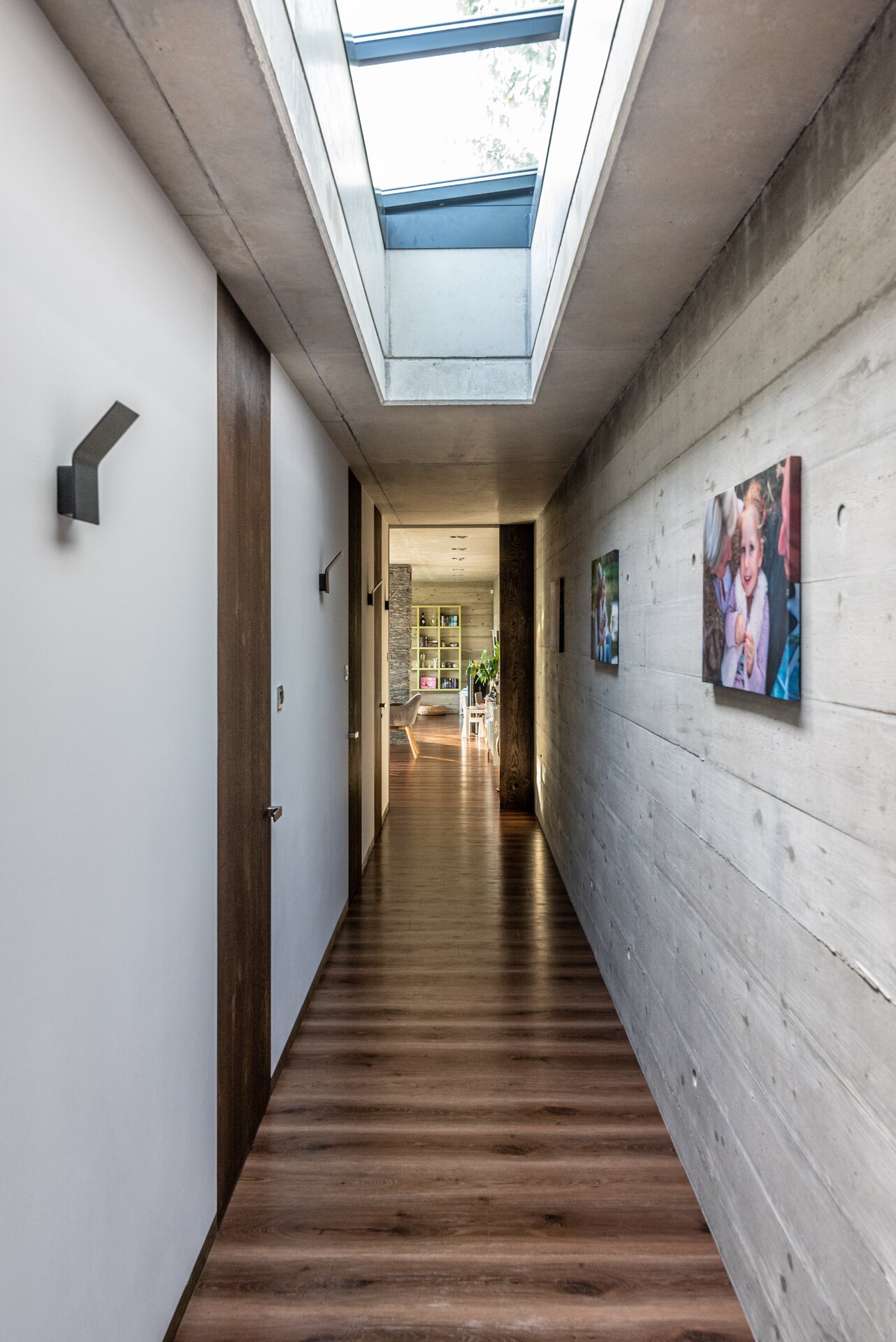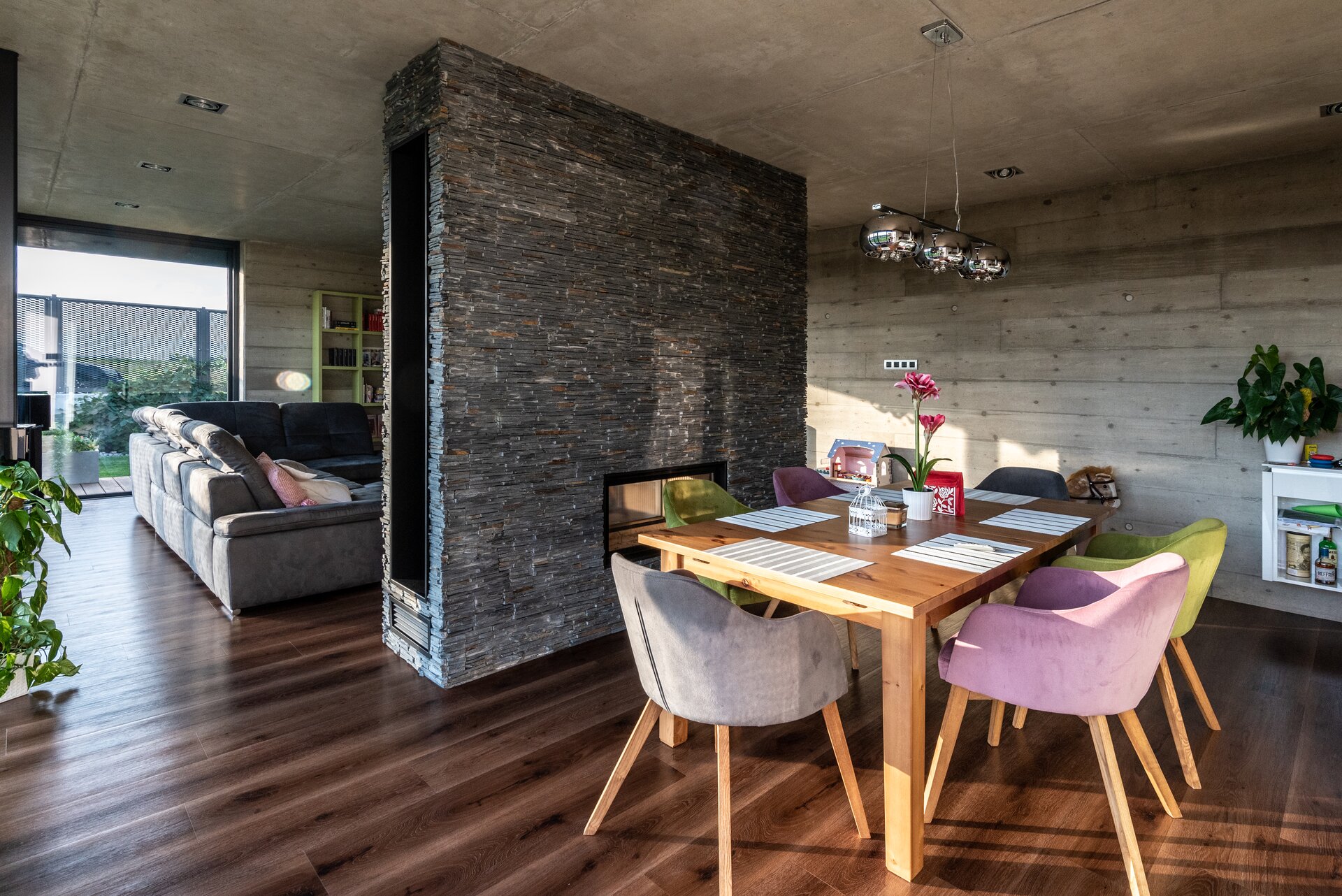 Author
Ing. Arch. Martin Náhlovský, Ing. Jan Jadrníček, Ing. Michal Janáč / MASTER DESIGN s.r.o.
Studio
Location
Ořechov
Investor
Ing. Michal Malý
Supplier
Master Design
Bolzanova 1615/1
110 00, Praha
Date of project approval
November 2020
Fotograf
The house perfectly fits into the existing urban structure, not only in terms of the function but also with its shape and geometrical proportions. The main goal was to design a rather neutral house made of concrete - which can be found both in the exterior and the interior. As a contrast to the rawness of this material the architects designed occacional wooden elements around the house, such as the wood cladding. There are two blocks in total – the living one and the garage. The living block is located in the northeastern part of the lot and opens to the southwest, benefiting from the orientation to the Sun. It is divided into two zones – a social one and a private one. The inteiror functions correspond to the exterior appearance which is achieved through the nature of cladding and the position of the garage block which creates an enclosed intimate space near the private rooms.
The peripheral walls are designed as reinforced concrete both in the exterior and the interior with a thermal insulation in between them. On the facade, there is a concrete with an exposed wooden formwork texture used along with a wooden cladding. Paved areas are made of concrete and stone in the front arrival part and of wooden planks on the terrace, further away from the entrance. The window frames are made of aluminium and the interior doors are finished in wooden veneer with hidden door frames.
Green building
Environmental certification
| | |
| --- | --- |
| Type and level of certificate | - |
Water management
| | |
| --- | --- |
| Is rainwater used for irrigation? | |
| Is rainwater used for other purposes, e.g. toilet flushing ? | |
| Does the building have a green roof / facade ? | |
| Is reclaimed waste water used, e.g. from showers and sinks ? | |
The quality of the indoor environment
| | |
| --- | --- |
| Is clean air supply automated ? | |
| Is comfortable temperature during summer and winter automated? | |
| Is natural lighting guaranteed in all living areas? | |
| Is artificial lighting automated? | |
| Is acoustic comfort, specifically reverberation time, guaranteed? | |
| Does the layout solution include zoning and ergonomics elements? | |
Principles of circular economics
| | |
| --- | --- |
| Does the project use recycled materials? | |
| Does the project use recyclable materials? | |
| Are materials with a documented Environmental Product Declaration (EPD) promoted in the project? | |
| Are other sustainability certifications used for materials and elements? | |
Energy efficiency
| | |
| --- | --- |
| Energy performance class of the building according to the Energy Performance Certificate of the building | B |
| Is efficient energy management (measurement and regular analysis of consumption data) considered? | |
| Are renewable sources of energy used, e.g. solar system, photovoltaics? | |
Interconnection with surroundings
| | |
| --- | --- |
| Does the project enable the easy use of public transport? | |
| Does the project support the use of alternative modes of transport, e.g cycling, walking etc. ? | |
| Is there access to recreational natural areas, e.g. parks, in the immediate vicinity of the building? | |