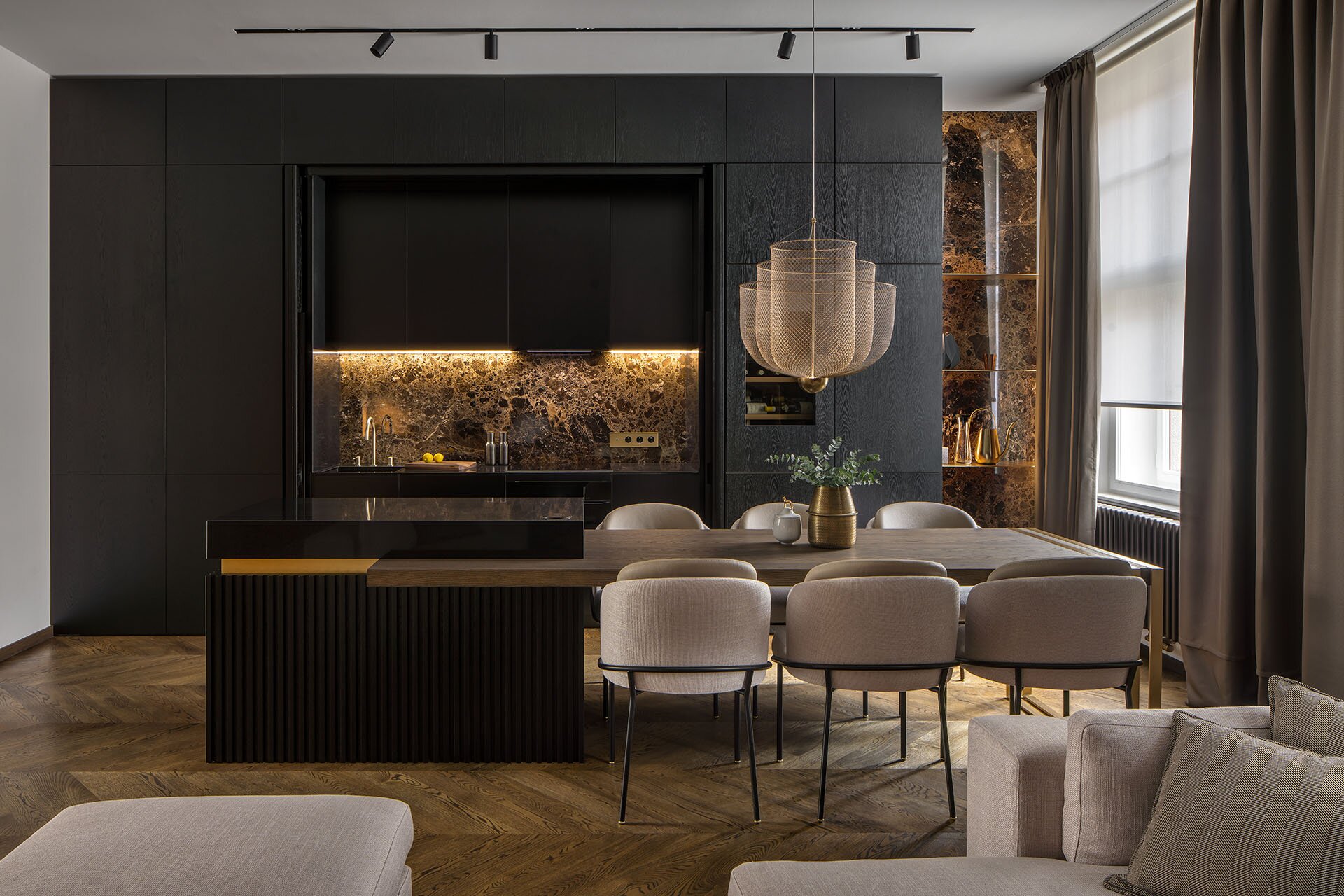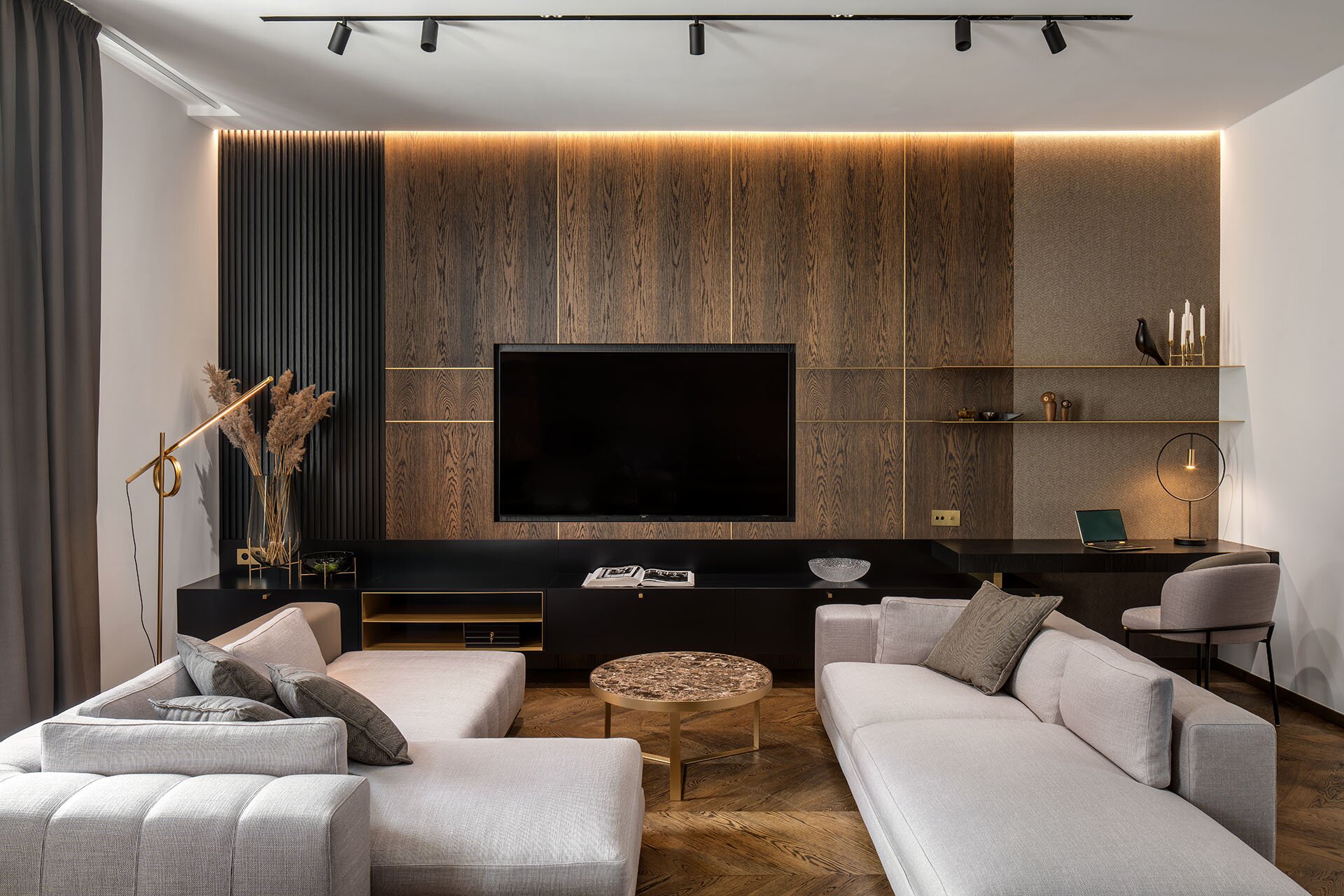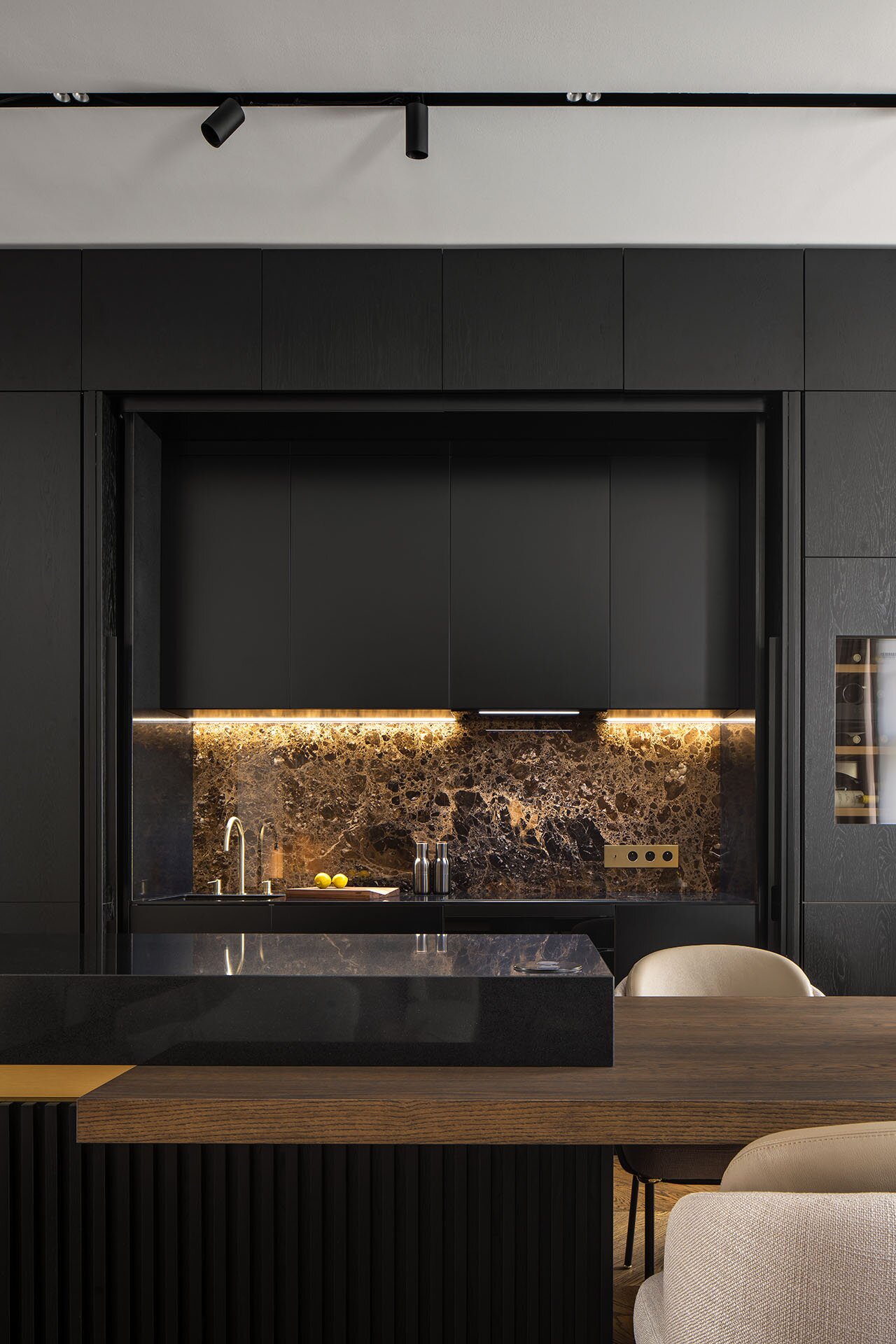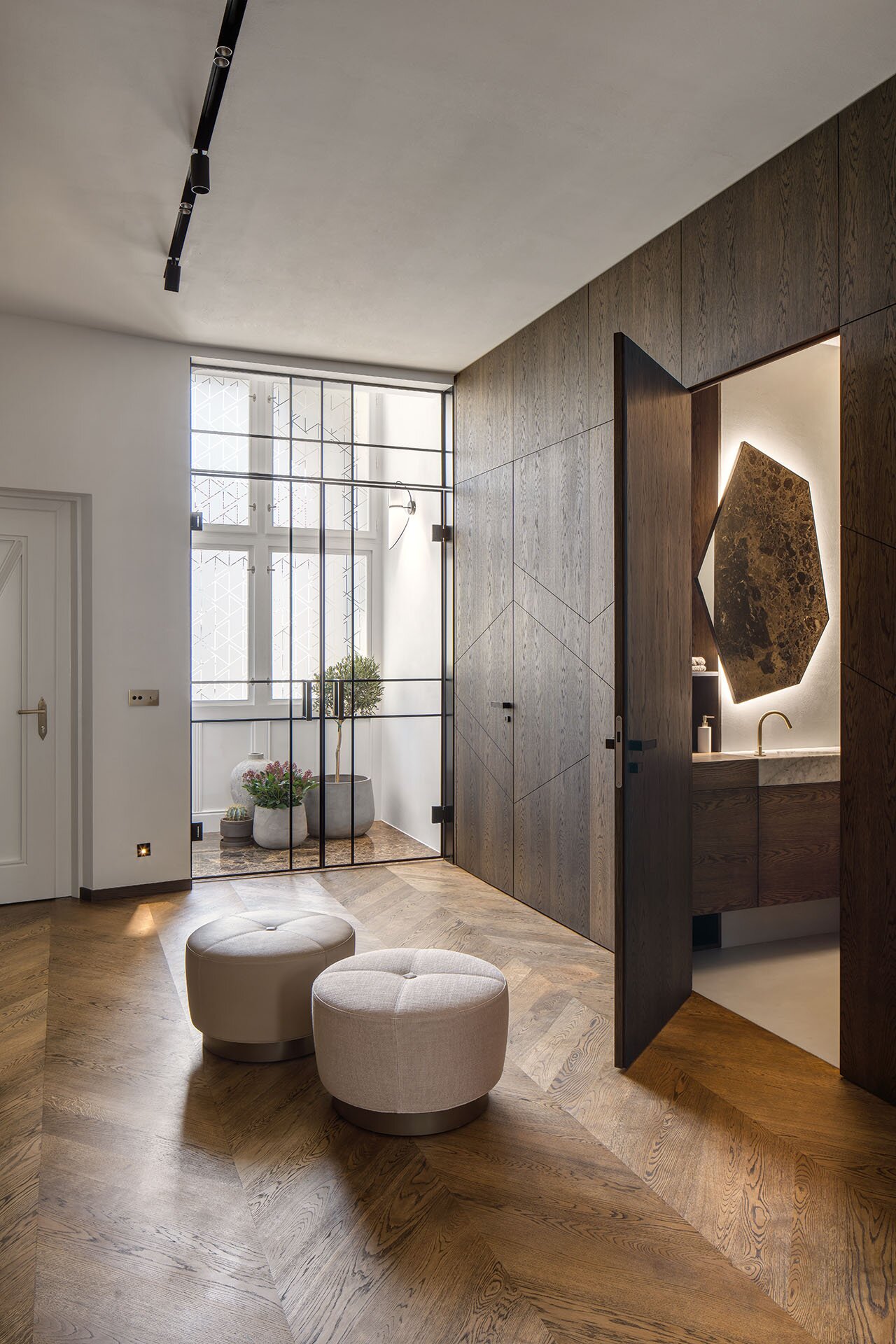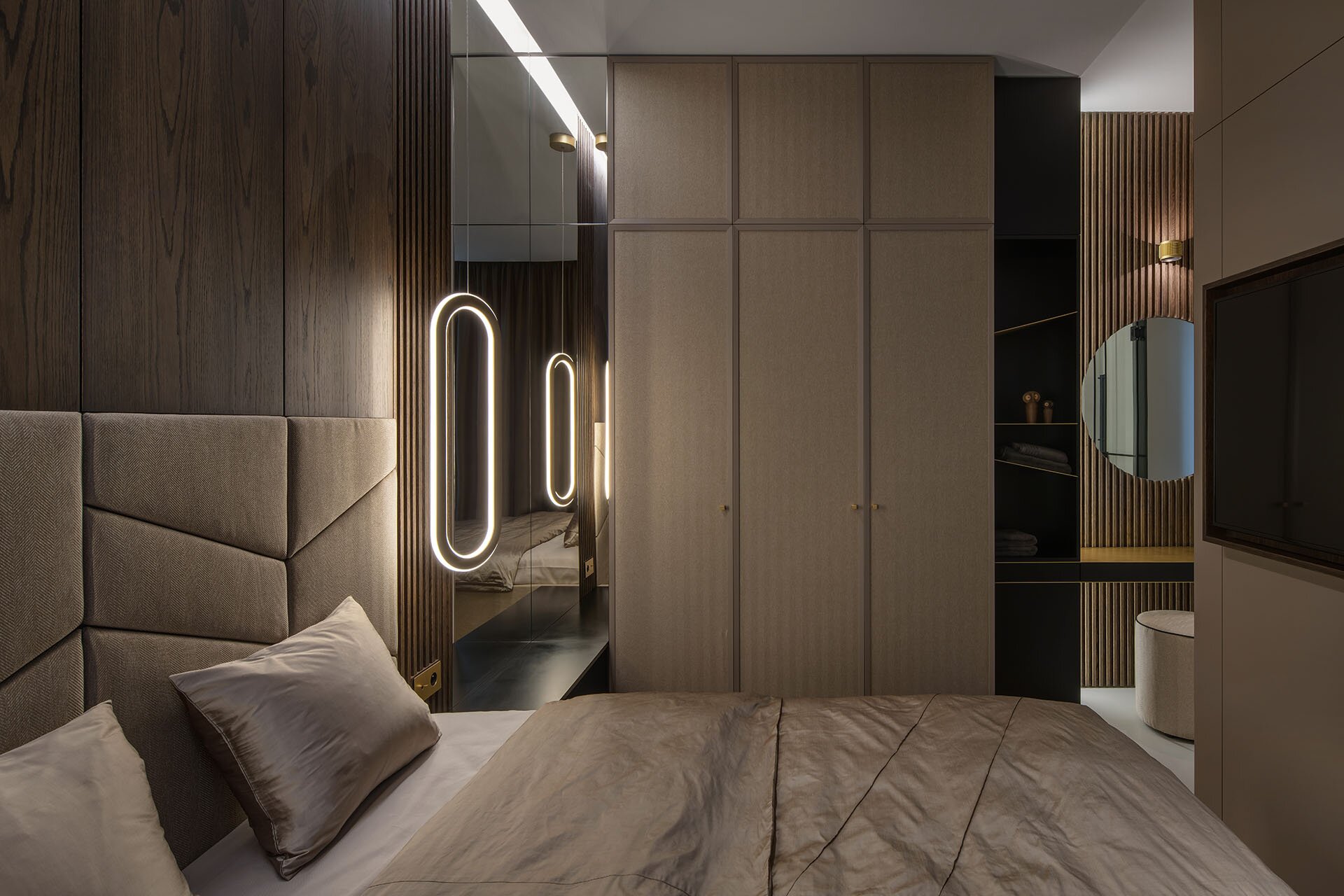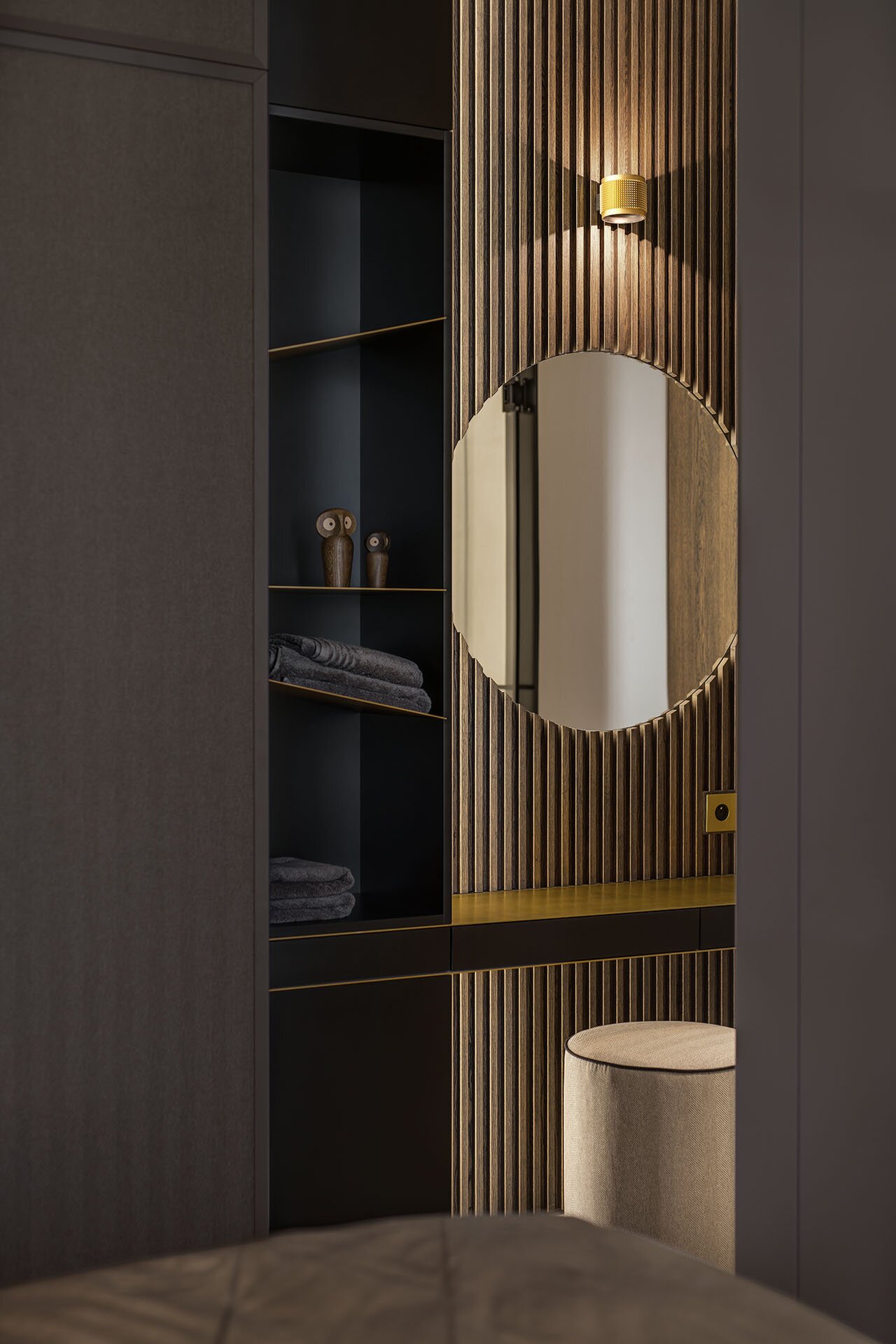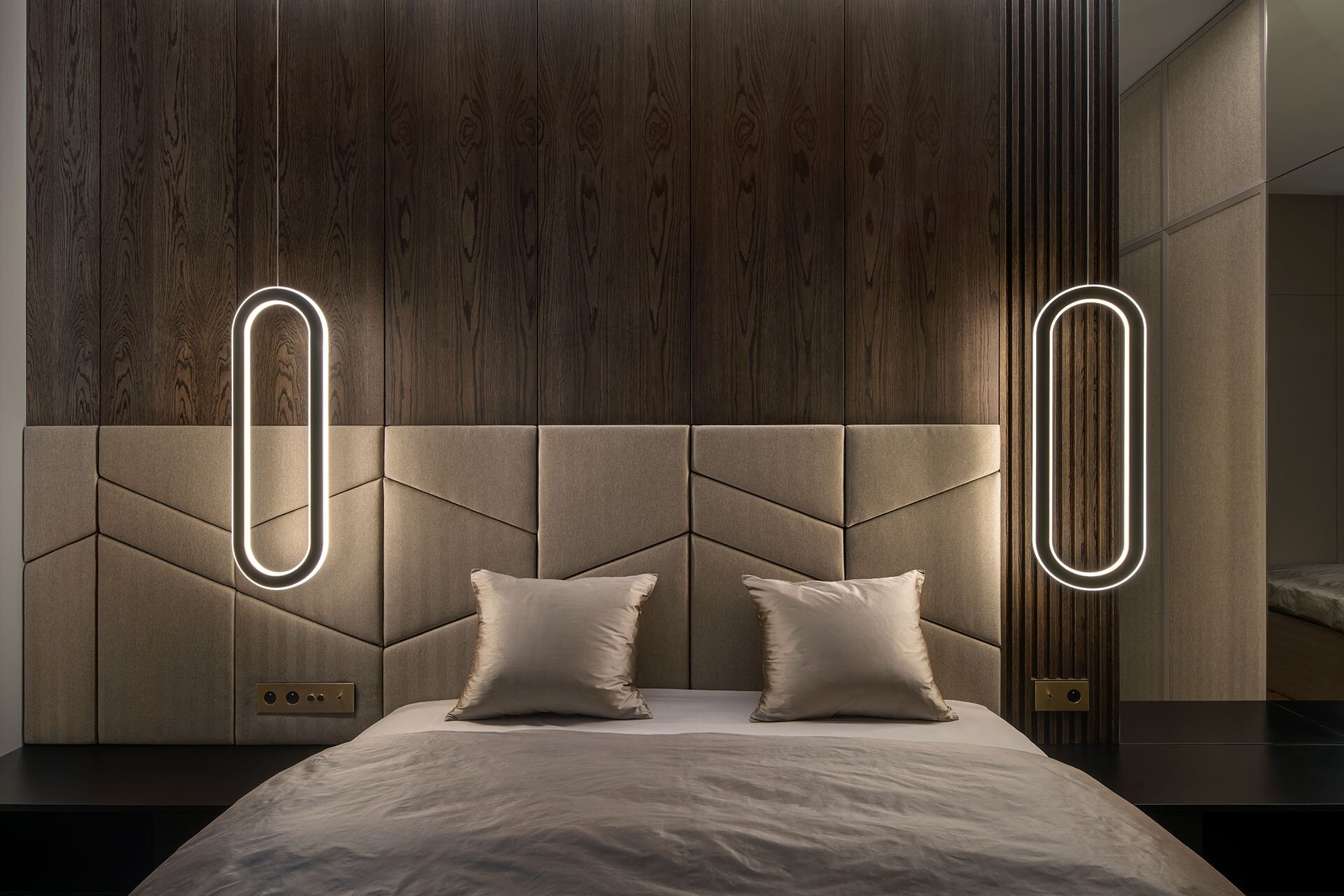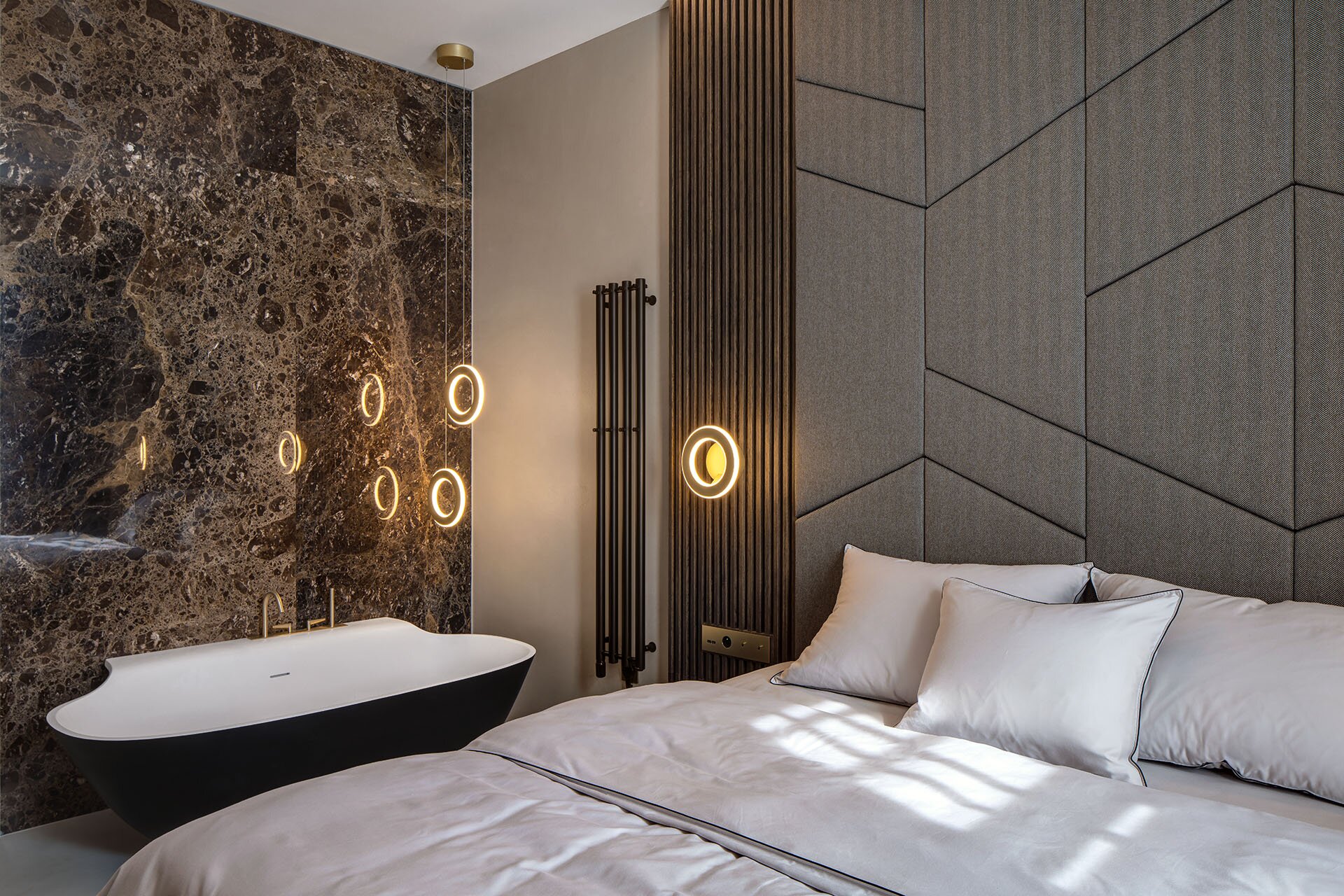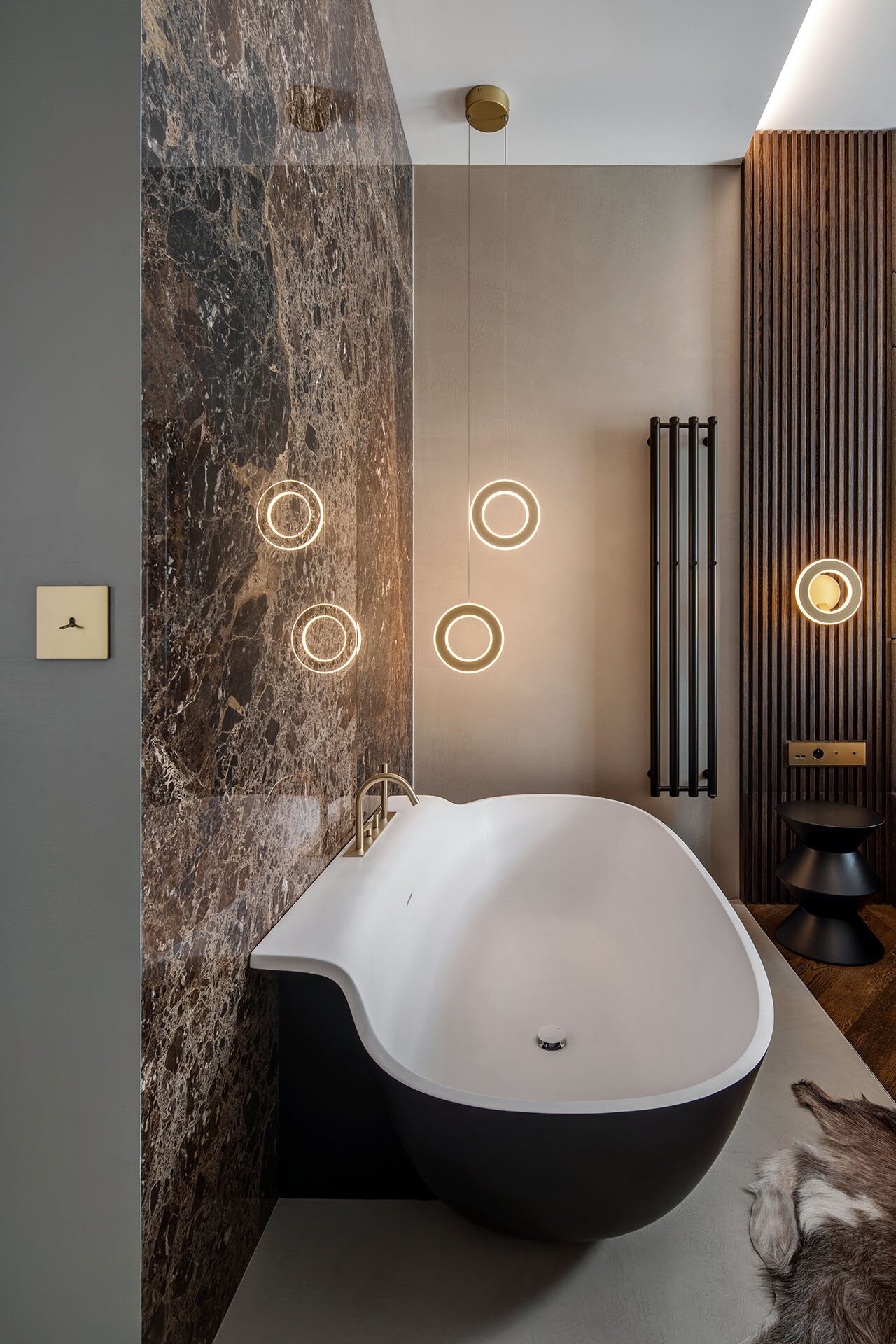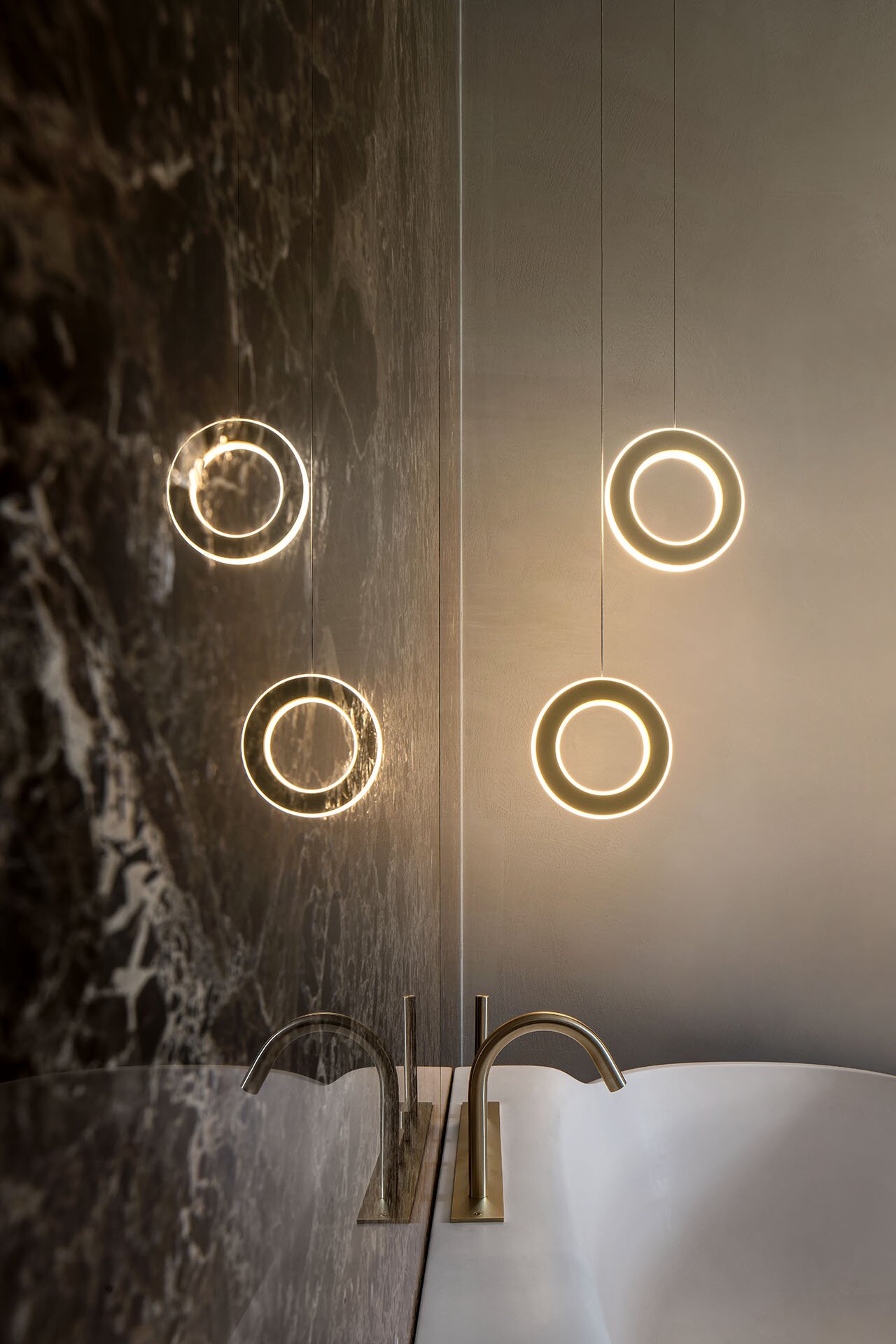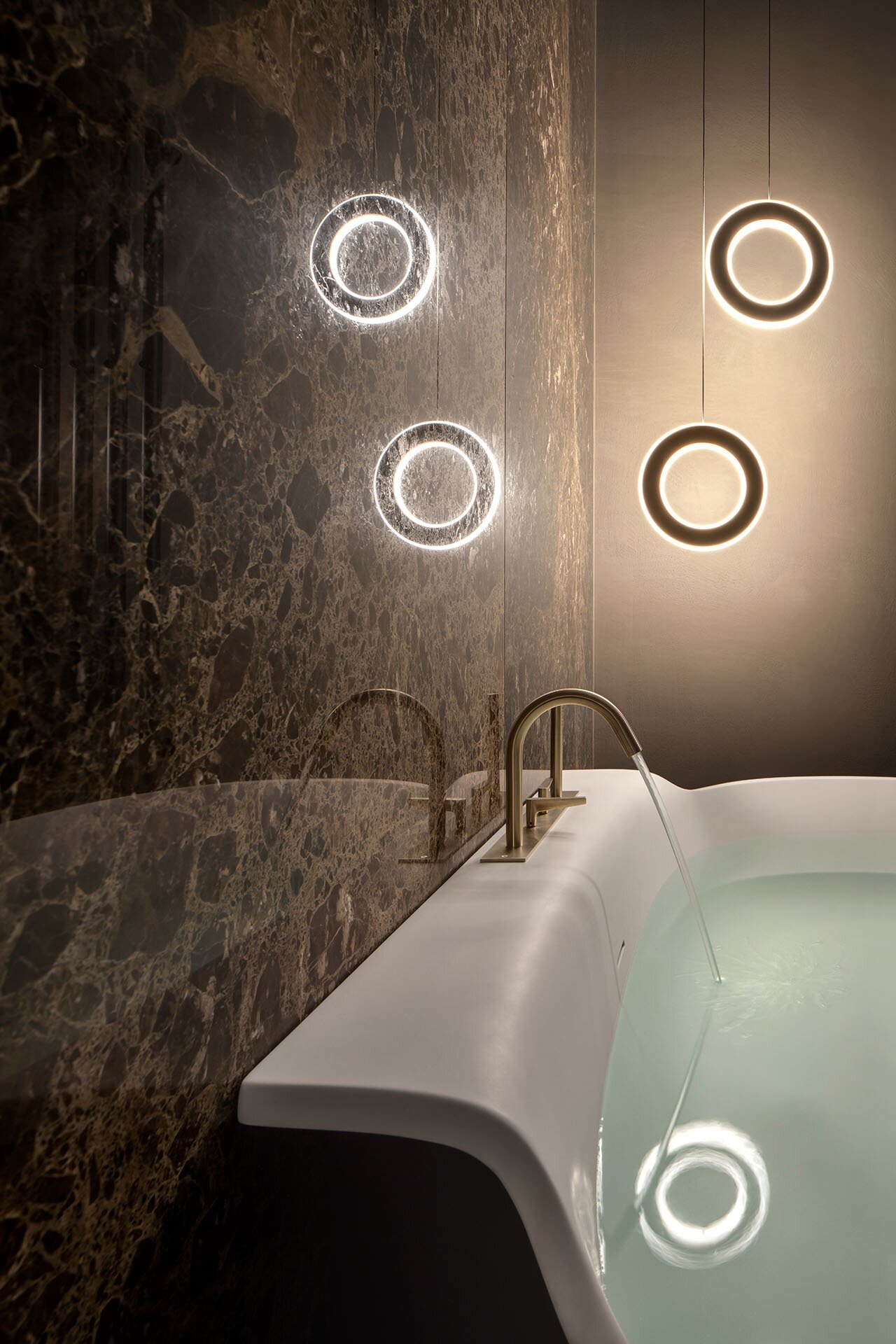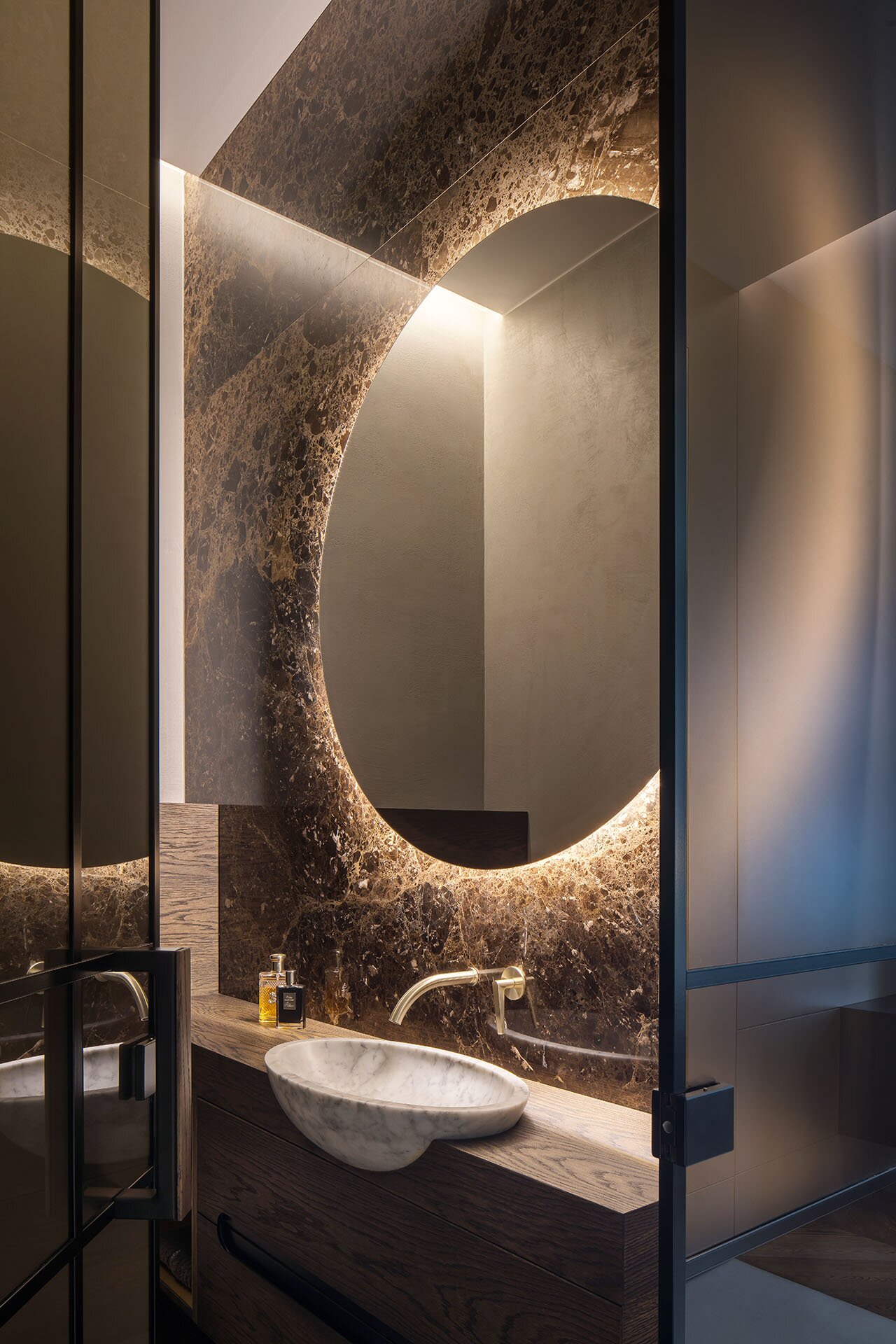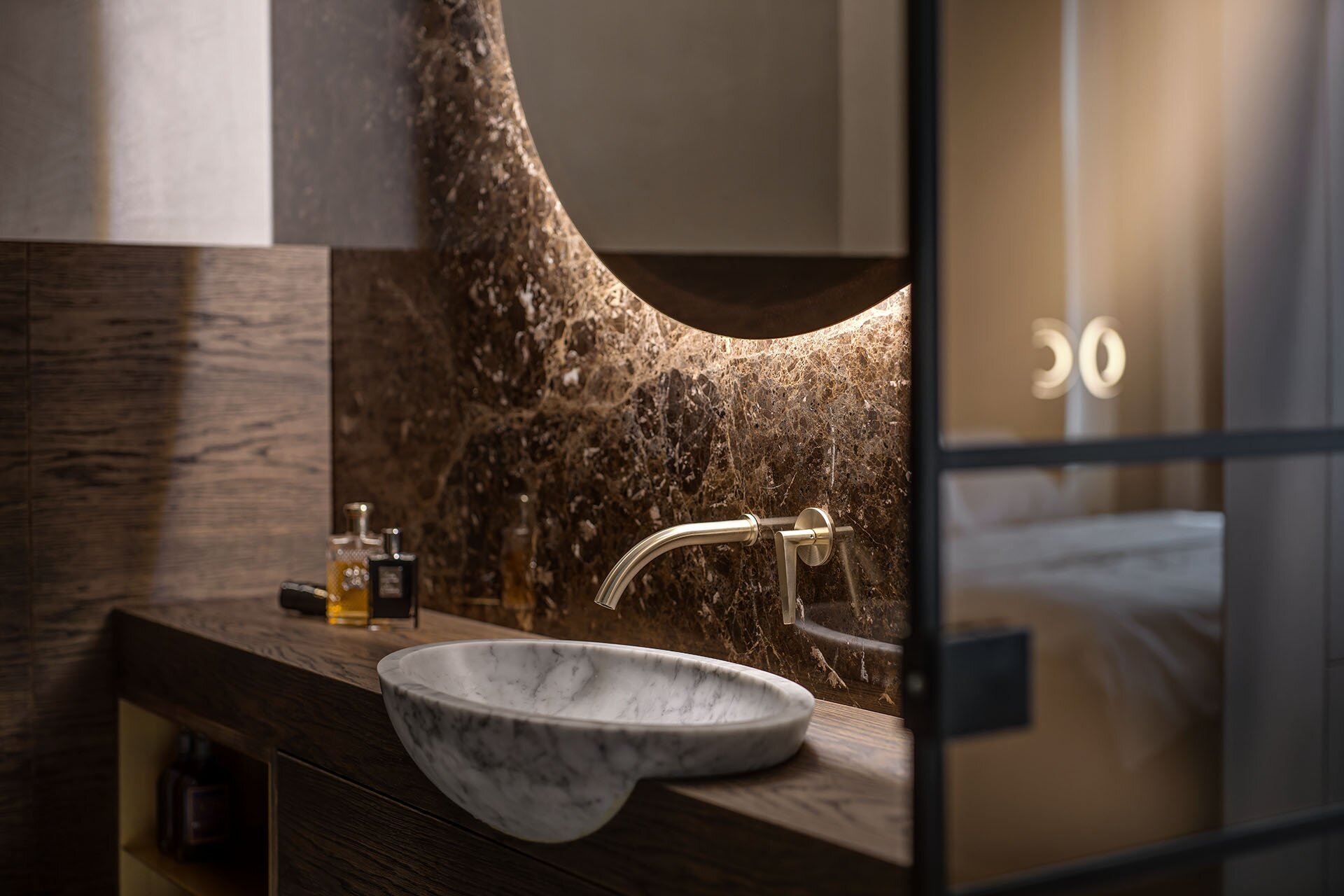 | | |
| --- | --- |
| Author | Ing. Arch. Veronika Pánková |
| Studio | |
| Location | Elišky Krásnohorské 123/10, Staré město - Praha 1, 110 00 |
| Investor | Lukáš Uxa |
| Supplier | hlavním dodavatelem - stavební práce - Louer /www.louer.cz/ |
| Date of project approval | February 2021 |
| Fotograf | |
In 1919, the realization of one of the Cubist houses of architect Otakar Novotný began at the interface of Prague's Old Town and Josefov. Exactly 100 years later, in this house we entered an apartment of 108 m², on which the decades of the last century resented the signing. The interior was supposed to create a space that would take a person out of everyday life. It was to offer simply the concept of walls, combinations of materials, colors, sensitive artificial lighting solutions and arrangement of scene furniture, which in themselves would be paintings and do not need further decoration. A natural drawing of stone, wood, fabric and metal is enough.
The intention of the interior design was not to go back a hundred years, but, as in the time of the First Republic, to work handily with every detail, carefully selecting materials, shapes and decorations. Create a space that reflects the style of the house, its inner character without sentiment, but offered all the attributes of the current standard of living. The reconstruction of the apartment required, in particular, an adjustment of the layout. The apartment contained small walk-through rooms, unsuitable sanitary facilities, the kitchen was separated by an entrance hall from the dining room and living area. With gentle interventions, we managed to acquire the main open living space, preserve a spacious entrance hall with a conservatory and create two bedrooms. Brass, oak in a smoky design and natural marble became the main interconnecting material. Large-format marble slabs appear in various corners of the apartment.
Green building
Environmental certification
| | |
| --- | --- |
| Type and level of certificate | - |
Water management
| | |
| --- | --- |
| Is rainwater used for irrigation? | |
| Is rainwater used for other purposes, e.g. toilet flushing ? | |
| Does the building have a green roof / facade ? | |
| Is reclaimed waste water used, e.g. from showers and sinks ? | |
The quality of the indoor environment
| | |
| --- | --- |
| Is clean air supply automated ? | |
| Is comfortable temperature during summer and winter automated? | |
| Is natural lighting guaranteed in all living areas? | |
| Is artificial lighting automated? | |
| Is acoustic comfort, specifically reverberation time, guaranteed? | |
| Does the layout solution include zoning and ergonomics elements? | |
Principles of circular economics
| | |
| --- | --- |
| Does the project use recycled materials? | |
| Does the project use recyclable materials? | |
| Are materials with a documented Environmental Product Declaration (EPD) promoted in the project? | |
| Are other sustainability certifications used for materials and elements? | |
Energy efficiency
| | |
| --- | --- |
| Energy performance class of the building according to the Energy Performance Certificate of the building | G |
| Is efficient energy management (measurement and regular analysis of consumption data) considered? | |
| Are renewable sources of energy used, e.g. solar system, photovoltaics? | |
Interconnection with surroundings
| | |
| --- | --- |
| Does the project enable the easy use of public transport? | |
| Does the project support the use of alternative modes of transport, e.g cycling, walking etc. ? | |
| Is there access to recreational natural areas, e.g. parks, in the immediate vicinity of the building? | |