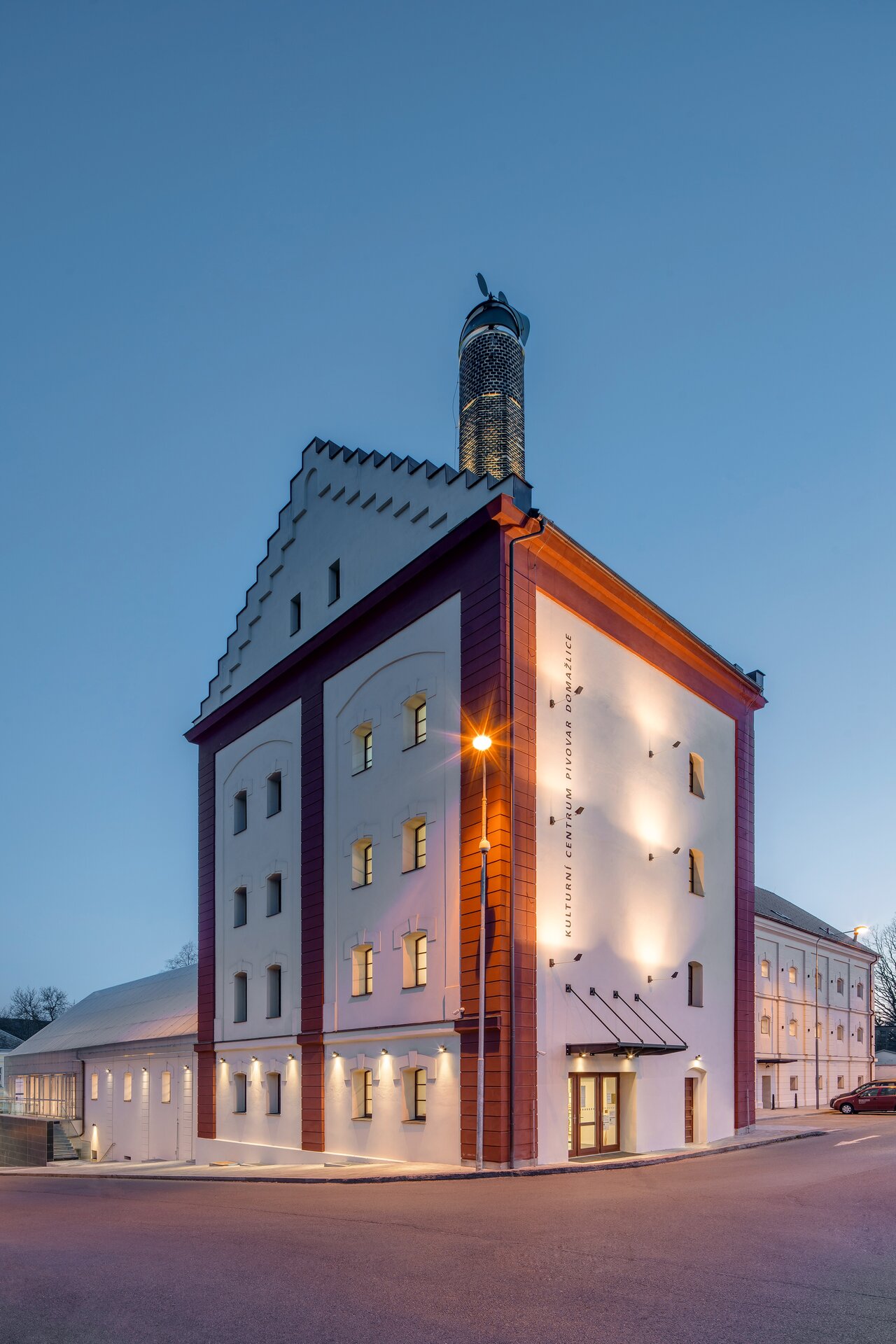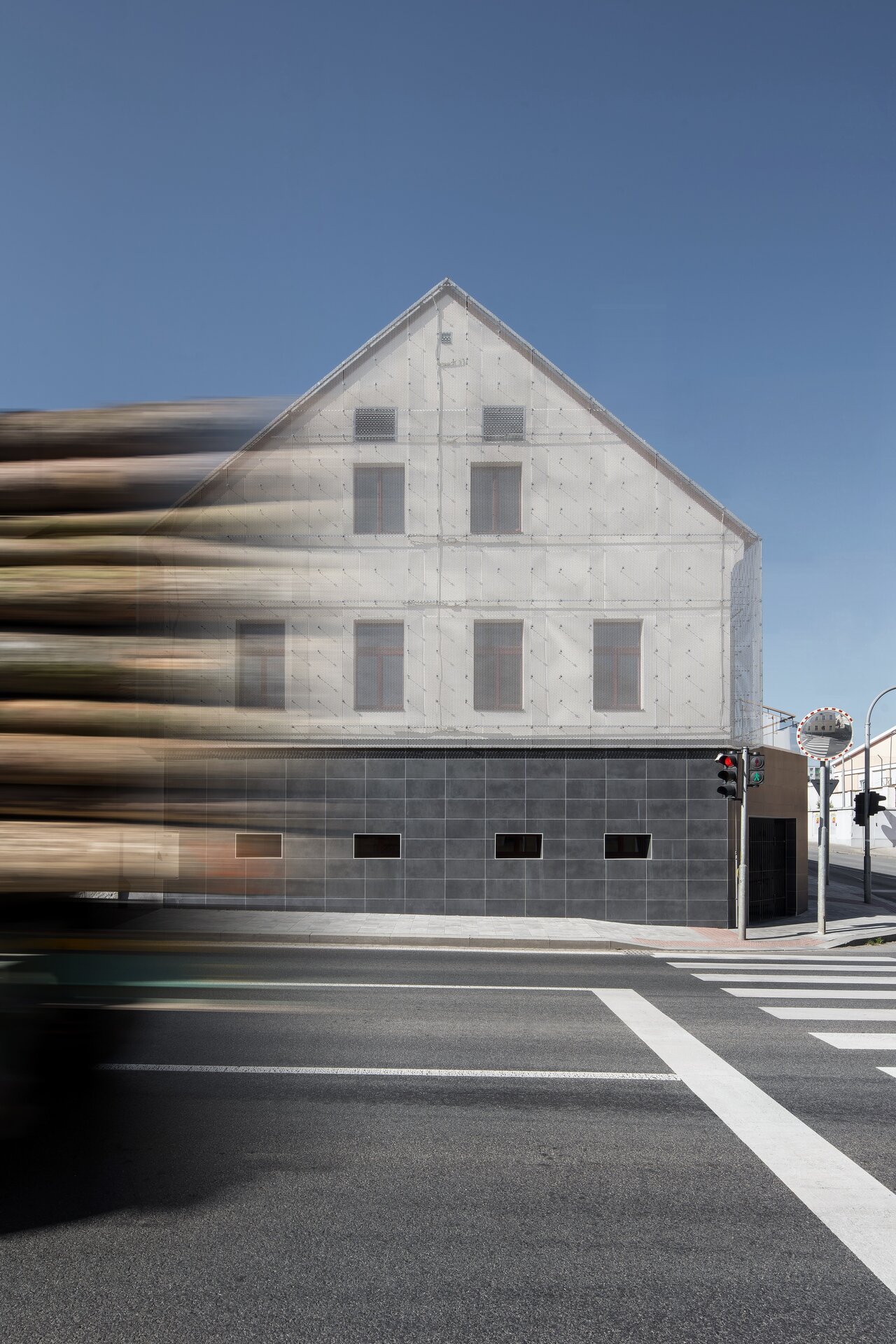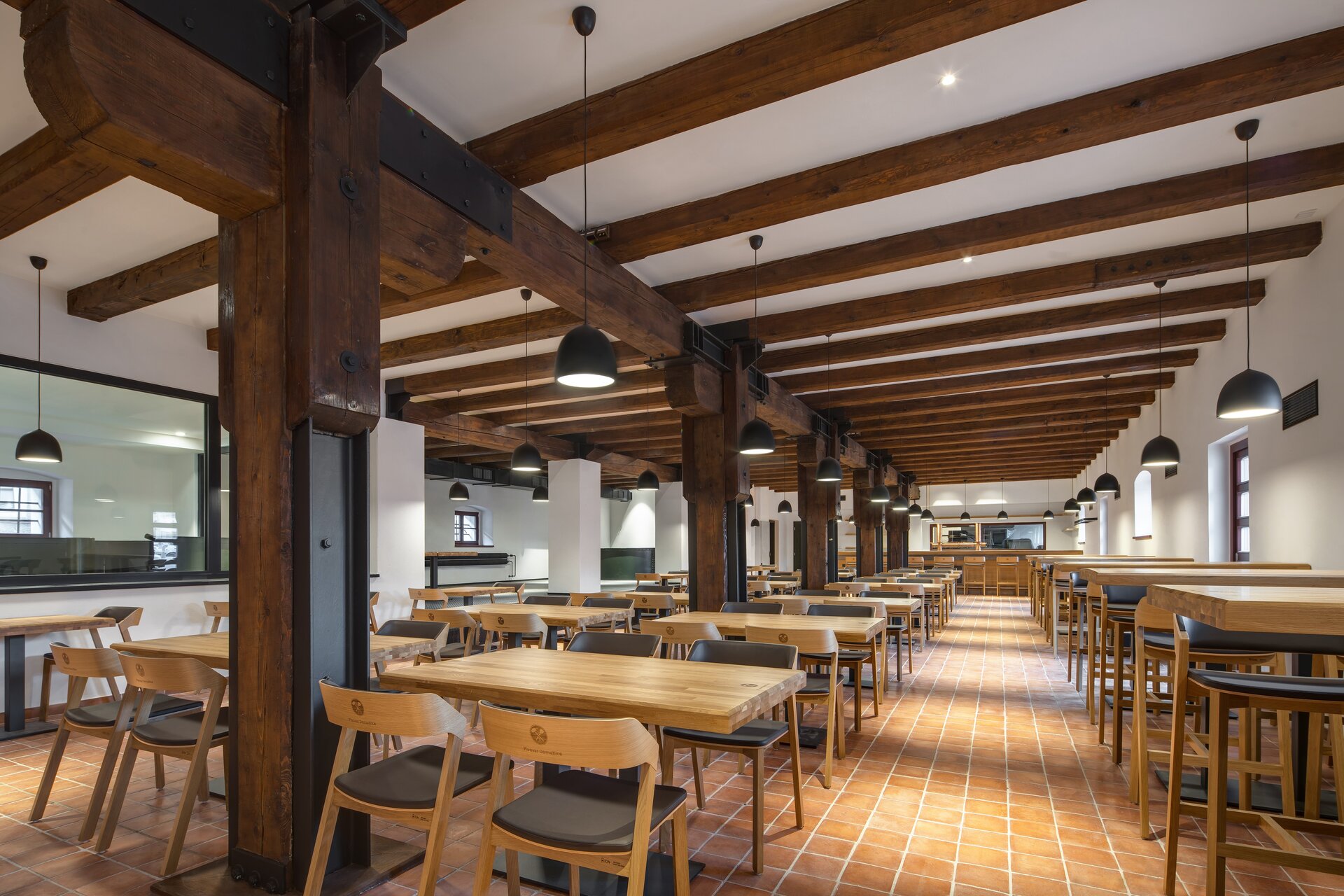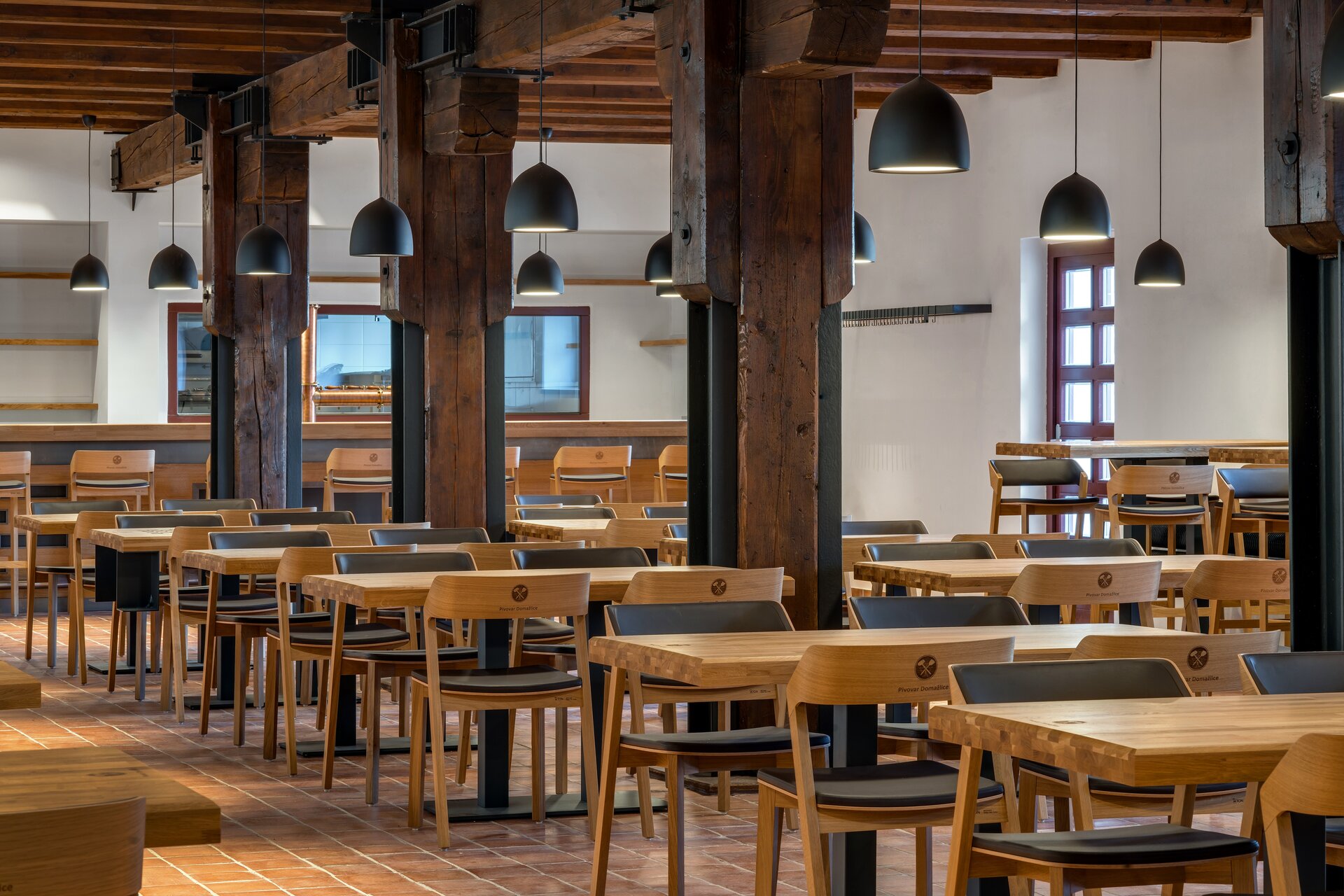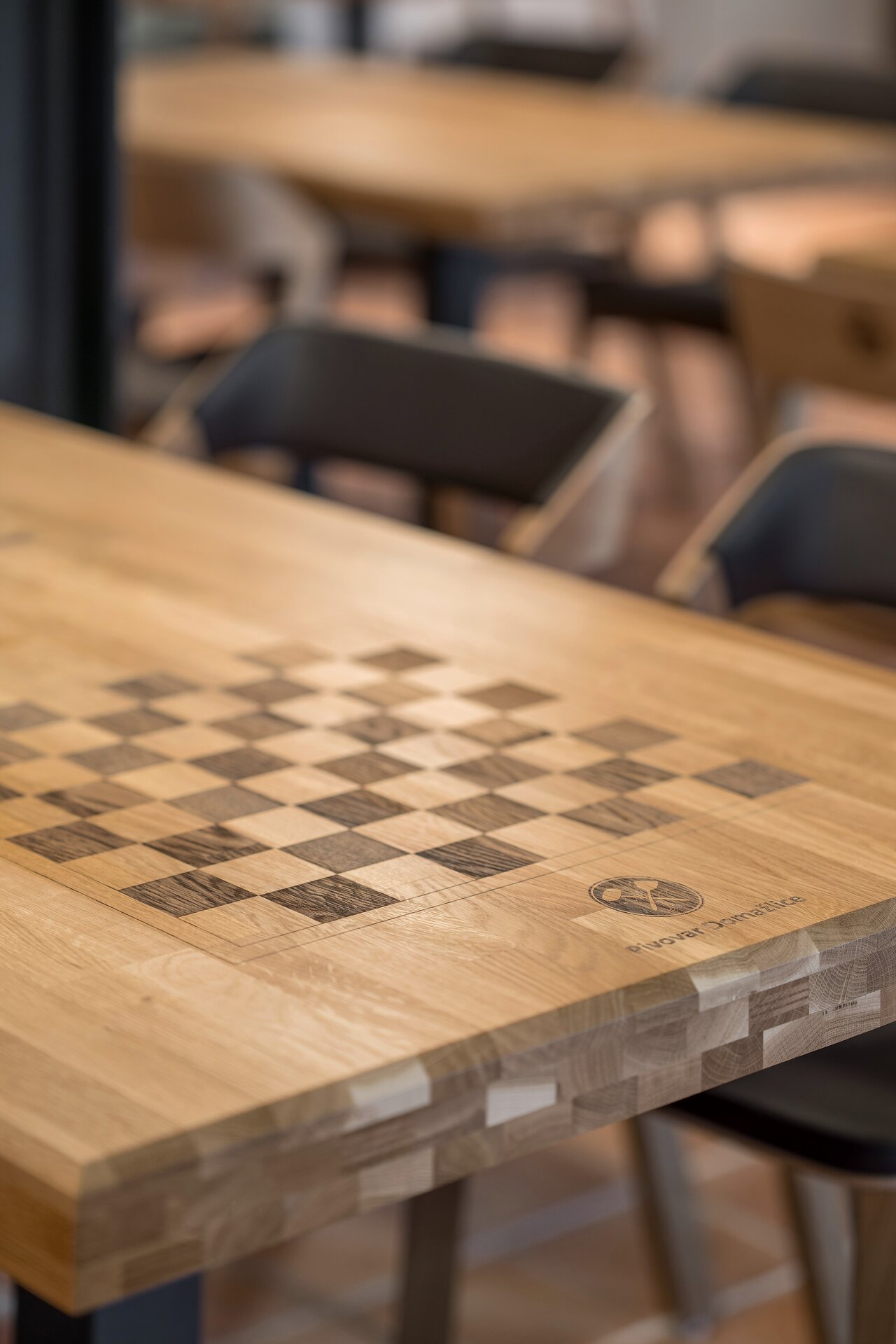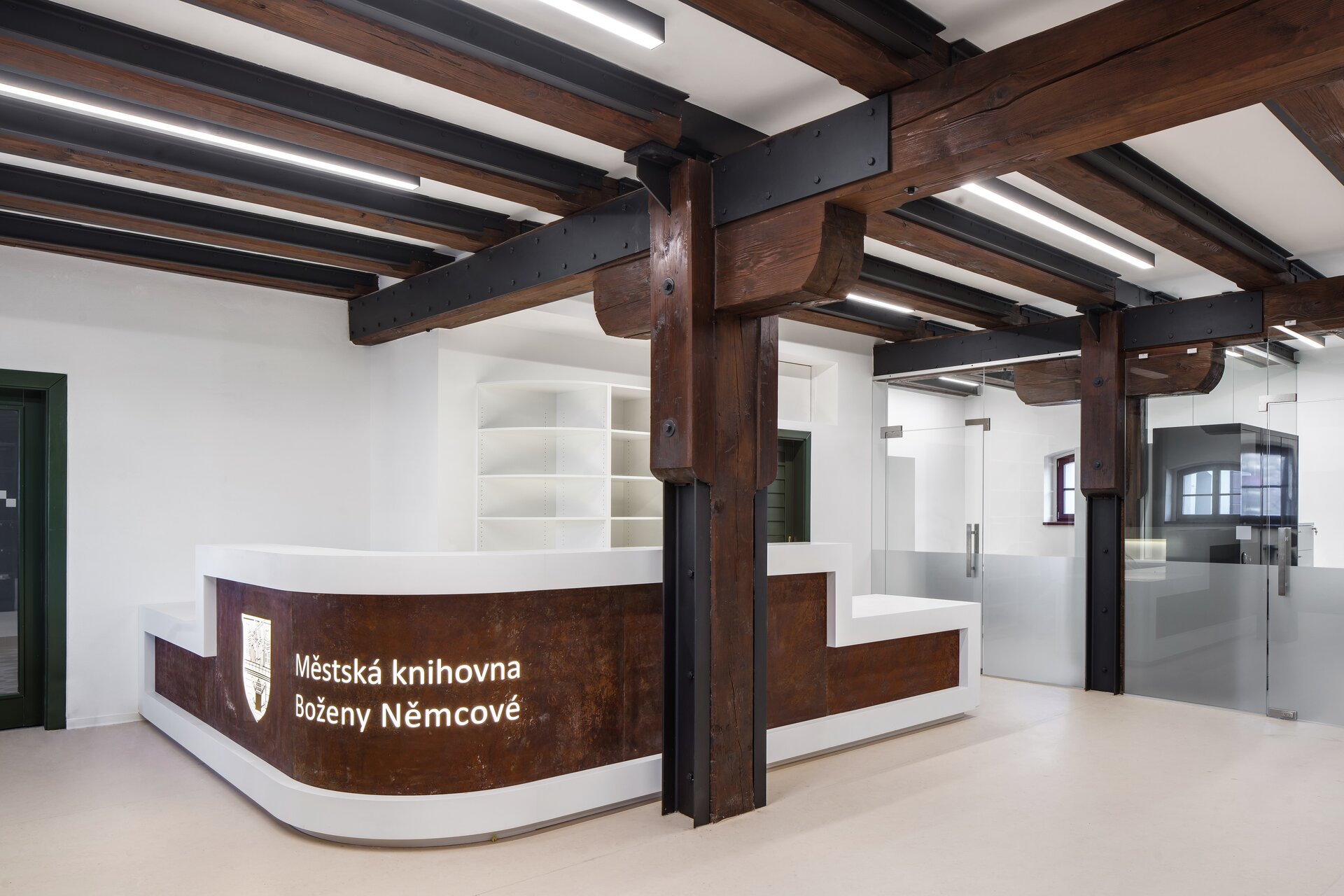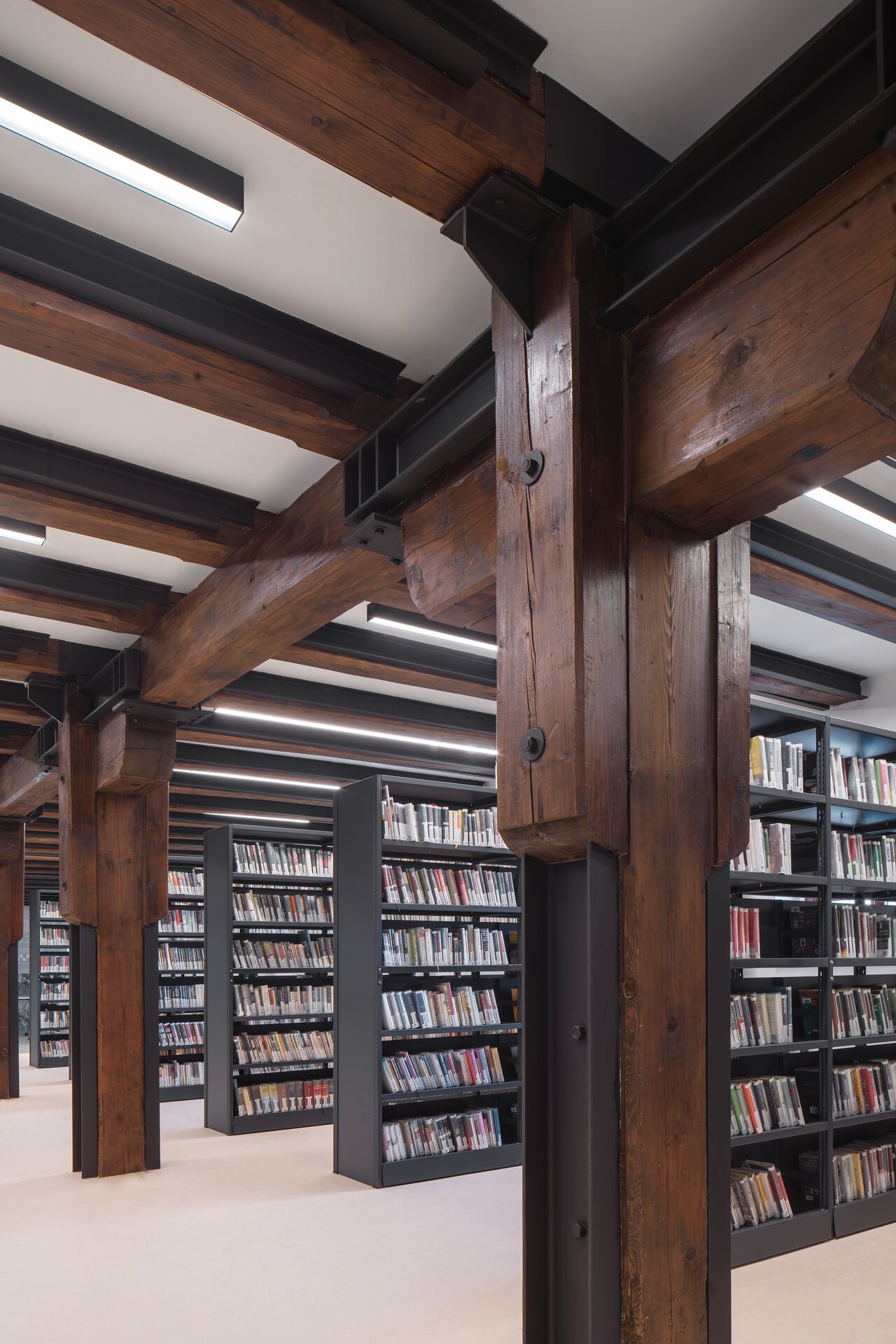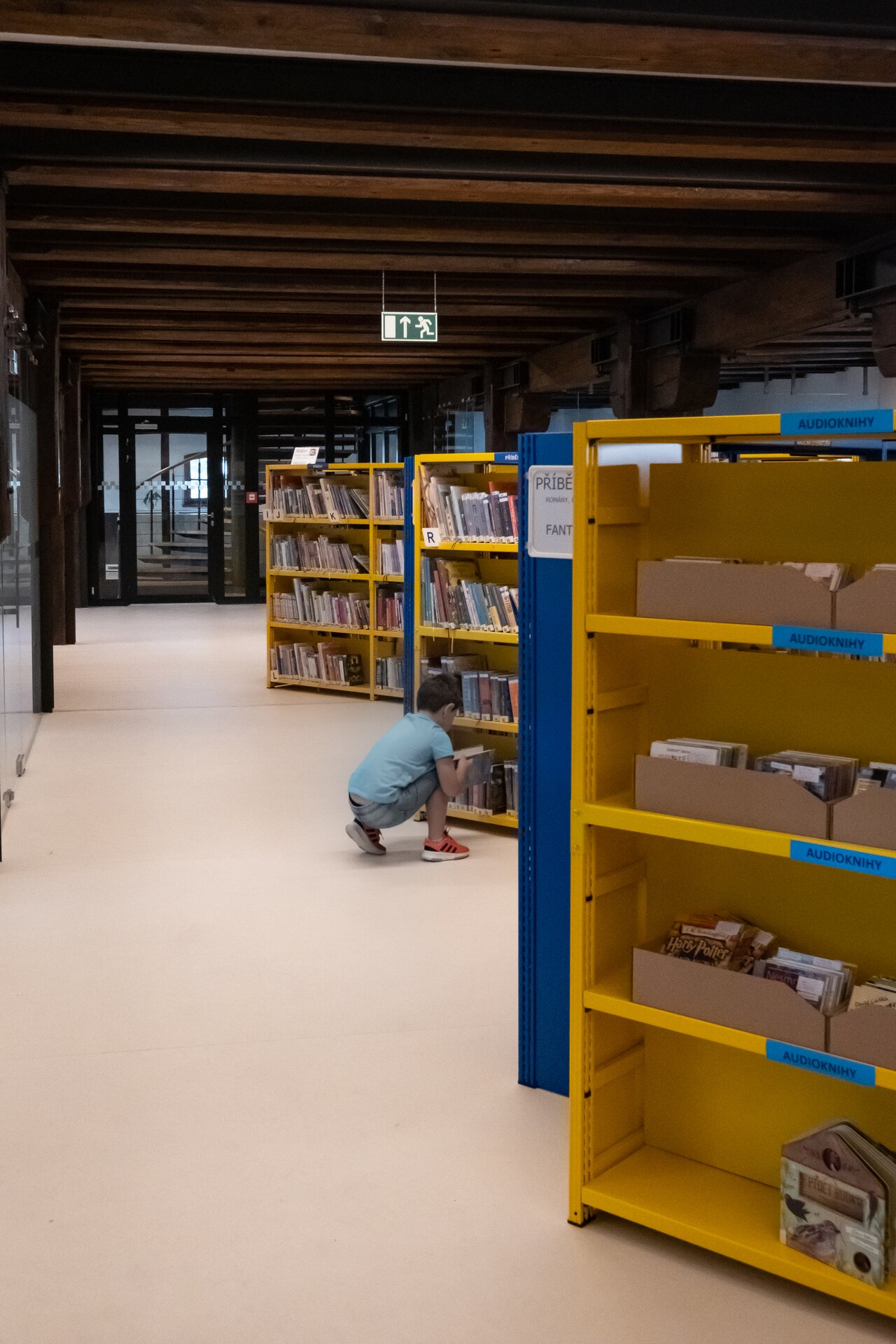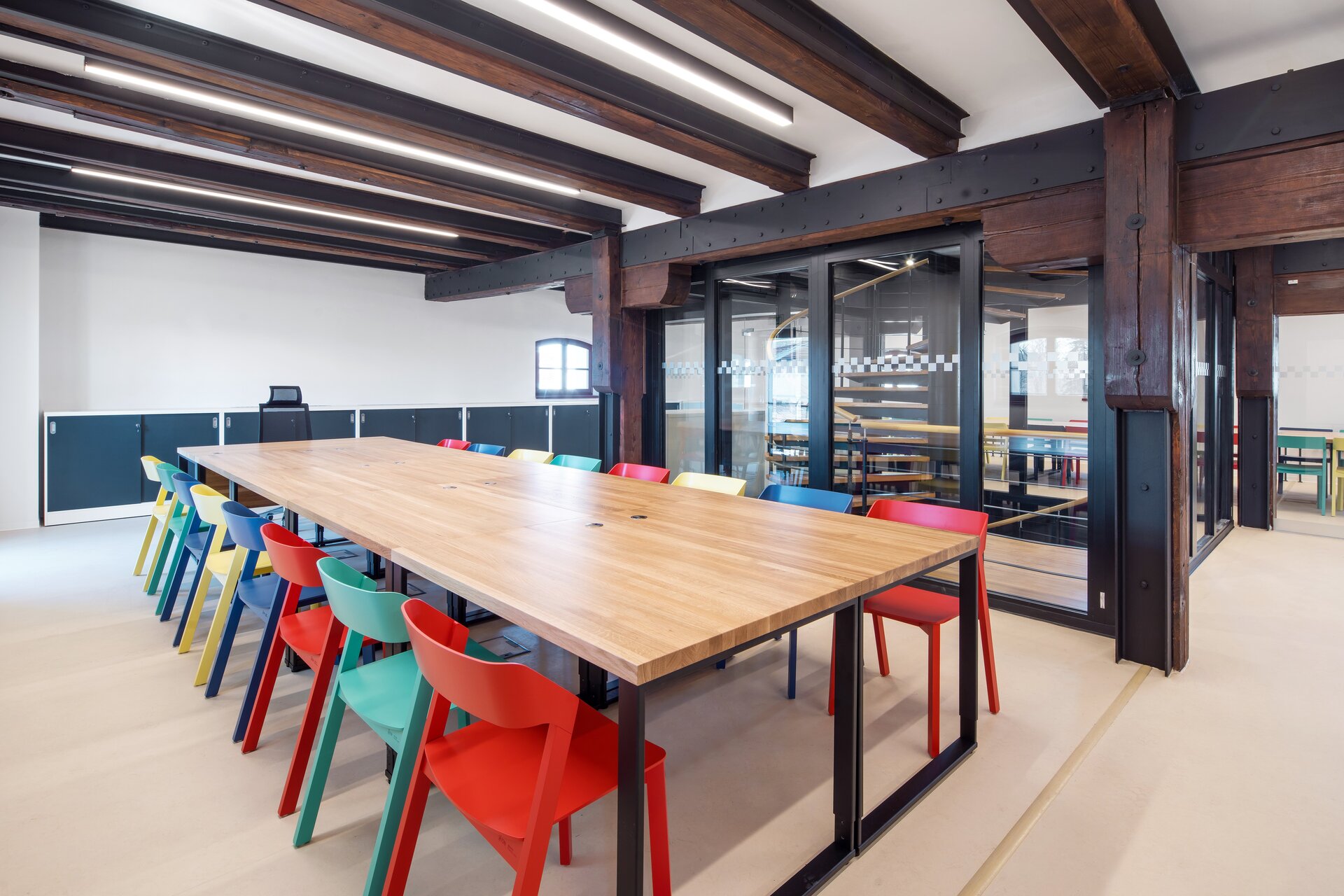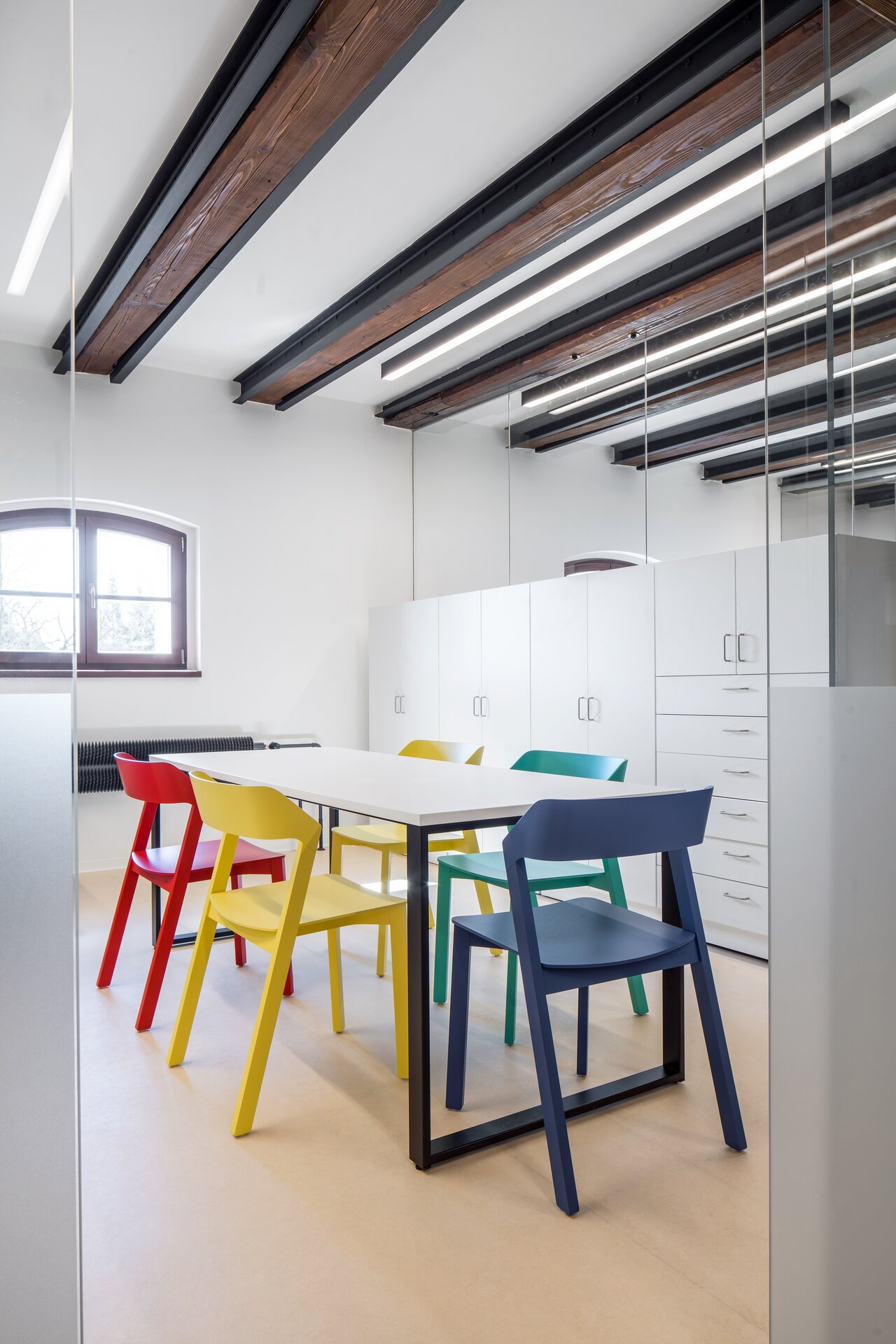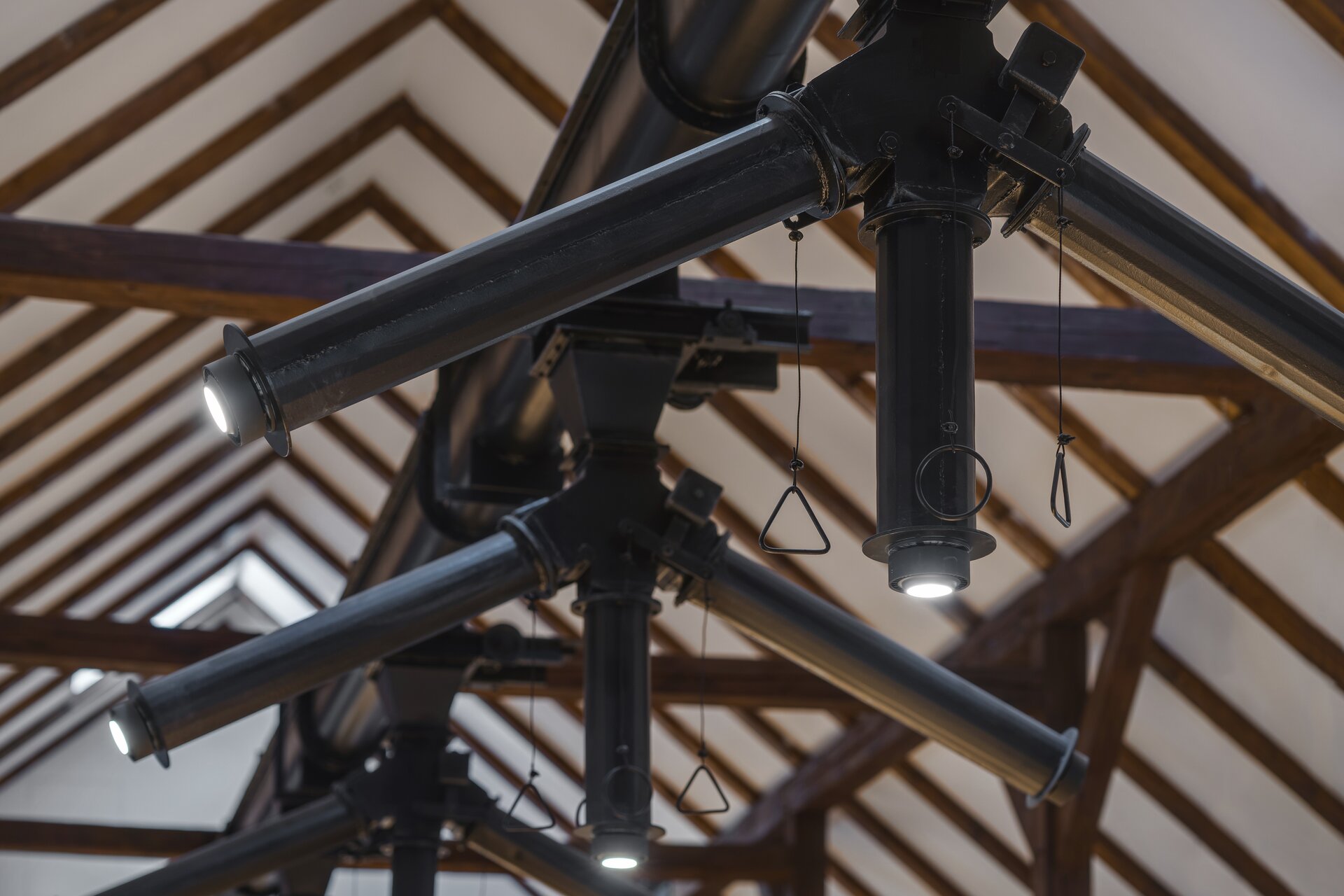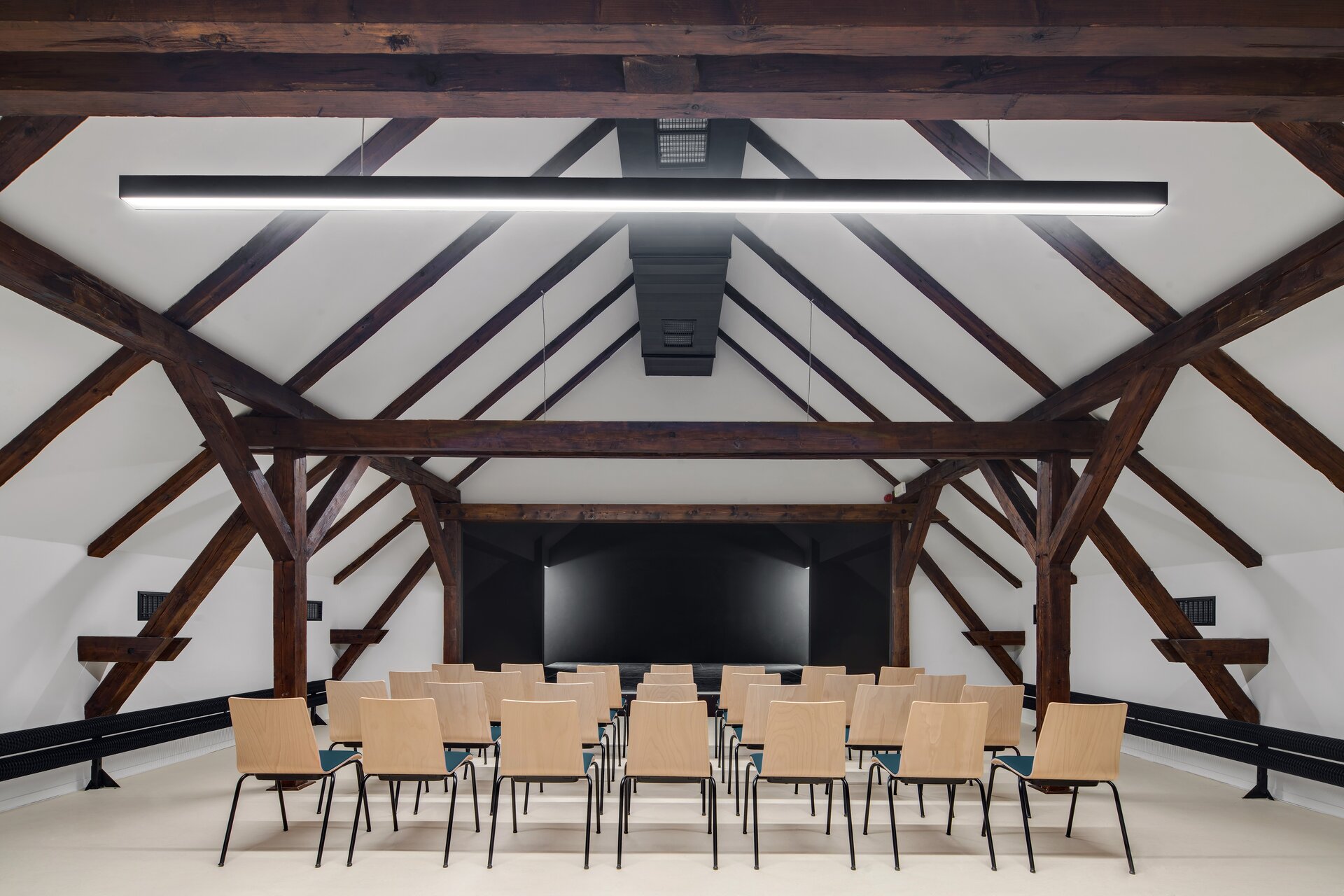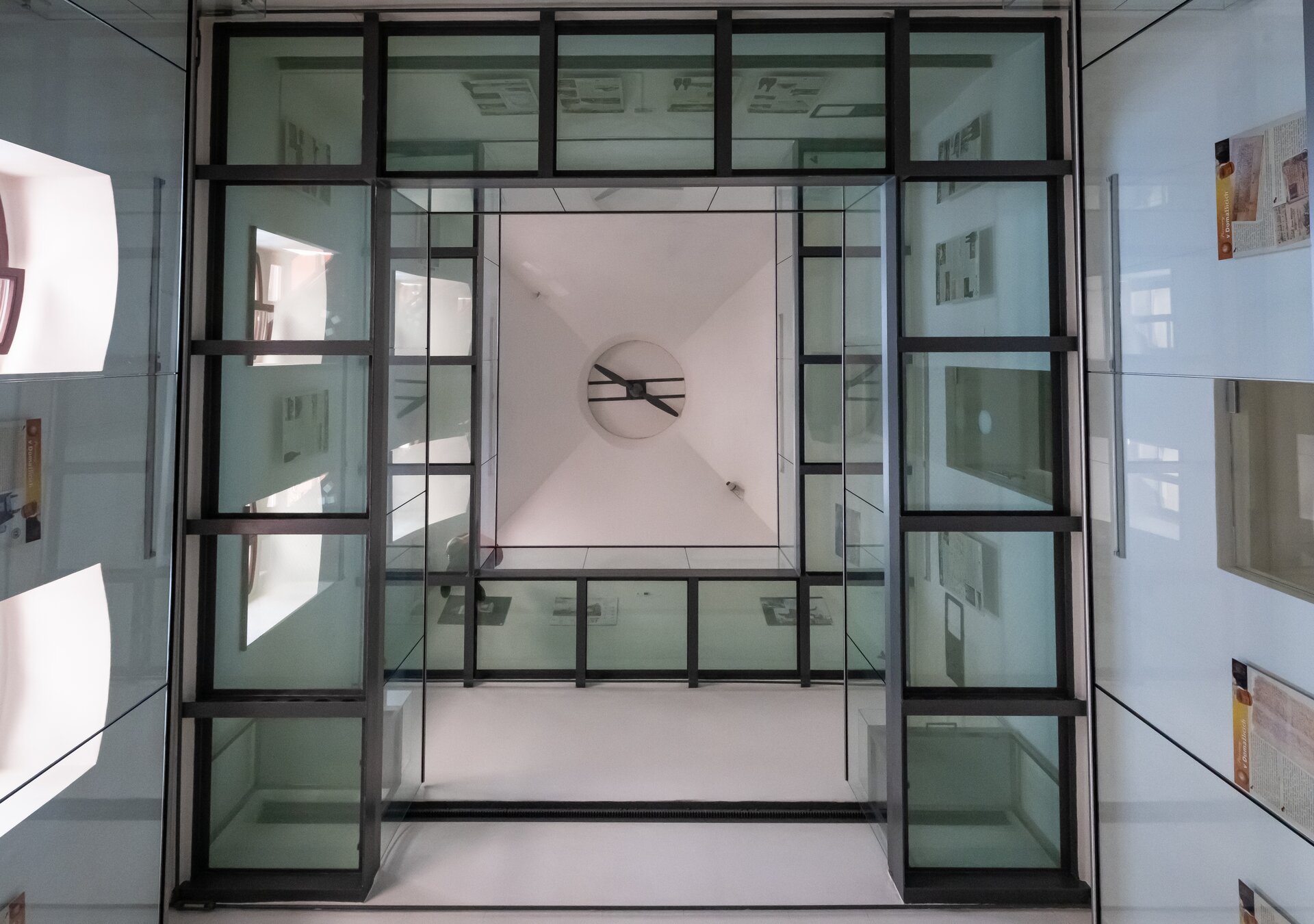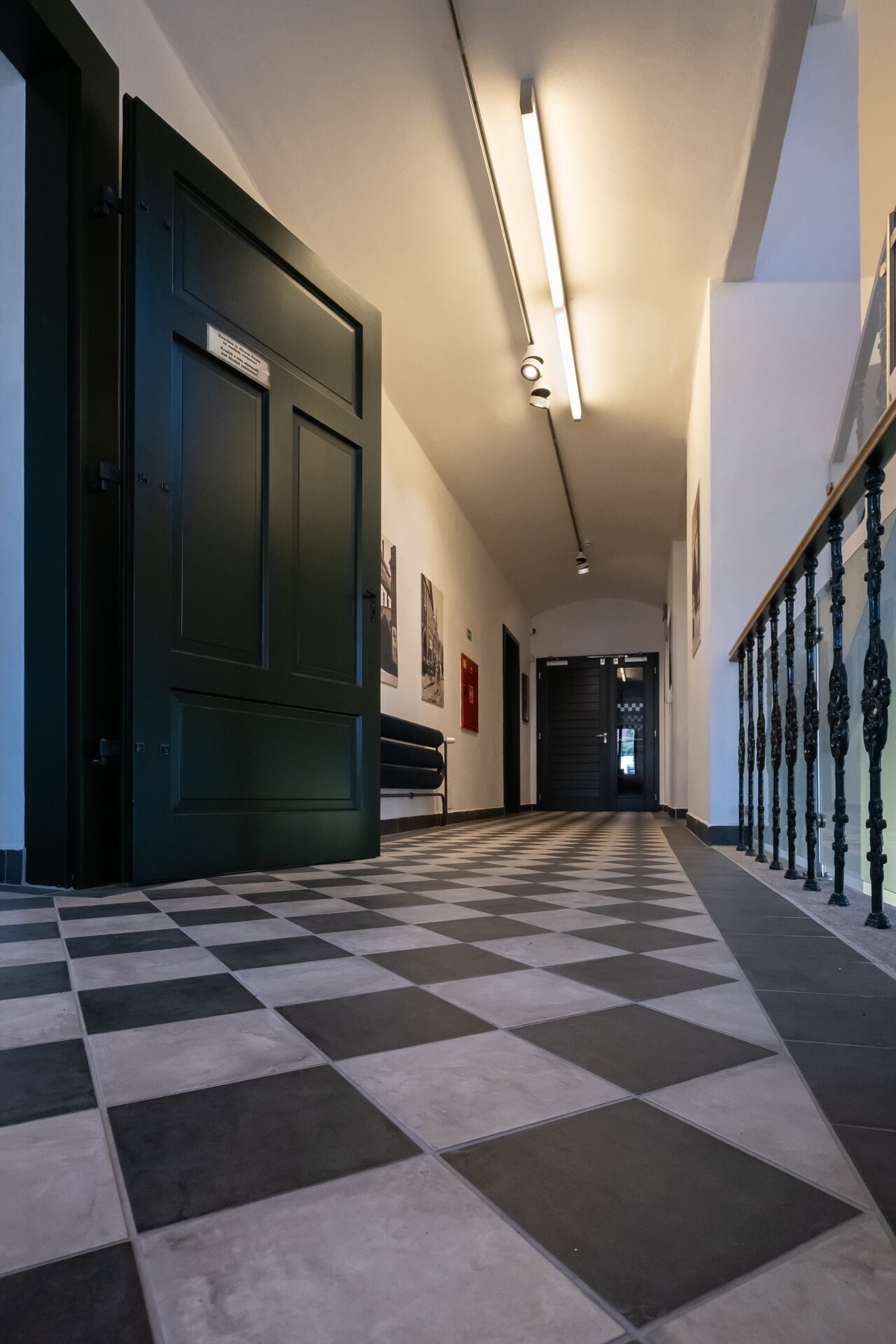 Author
Ing. arch. Ivan Březina, Ing. arch. Martin Březina, Ing. arch. Václav Matějka / Mepro s.r.o.
Studio
Location
Pivovarská ulice, čp. 10, Domažlice
Investor
Město Domažlice
Supplier
Metrostav a.s. - Koželužská 2450/4, Praha 8, 180 00
BIS a.s. - Havířská 1117, 301 00 Plzeň 3-Jižní Předměstí
Date of project approval
August 2020
Fotograf
The intention of the reconstruction of the former Brewery in Domažlice (cultural monument) was to build a new modern multifunctional facility for leisure, educational and social activities for the inhabitants of Domažlice and also to restore the interrupted tradition of beer production.
The brewery is located on the edge of the Municipal Monument Reserve and you will find a mini-brewery, a restaurant, a beer hall, a library, a community center, a hall, a gallery, a museum.
The design of the interior and its execution preserves the unity and openness of all existing spaces to the maximum extent. The individual operations logically follow each other and complement each other.
Relocated fragments of the original technology are installed in the interiors to complete the atmosphere of the brewery. The interiors are airy and uniform so as not to disturb the industrial architecture of the building. The materials are chosen mainly natural and stylishly complement the original building.
The considerate reconstruction combined the need for general building intervention, respect for the monumental values of the building and the functionality of the sensitively designed interior. The south wing of the building bears a unique transparent aluminum cladding and thus evokes the illusion of a beer tent. All this gives the building the hallmark of a significant dominant of Domažlice.
Carried out construction and remediation works on the building: modifications of foundation structures, remediation of vertical structures, pouring cast iron columns with concrete mixture, deep masonry grouting at the fault, remediation of horizontal load-bearing structures, remediation of wooden load-bearing structures with steel elements, total remediation of truss system including replacement of damaged elements. Complete replacement of technical equipment of the building (heating, all technical installation, air conditioning, electrical installation…).
Green building
Environmental certification
| | |
| --- | --- |
| Type and level of certificate | - |
Water management
| | |
| --- | --- |
| Is rainwater used for irrigation? | |
| Is rainwater used for other purposes, e.g. toilet flushing ? | |
| Does the building have a green roof / facade ? | |
| Is reclaimed waste water used, e.g. from showers and sinks ? | |
The quality of the indoor environment
| | |
| --- | --- |
| Is clean air supply automated ? | |
| Is comfortable temperature during summer and winter automated? | |
| Is natural lighting guaranteed in all living areas? | |
| Is artificial lighting automated? | |
| Is acoustic comfort, specifically reverberation time, guaranteed? | |
| Does the layout solution include zoning and ergonomics elements? | |
Principles of circular economics
| | |
| --- | --- |
| Does the project use recycled materials? | |
| Does the project use recyclable materials? | |
| Are materials with a documented Environmental Product Declaration (EPD) promoted in the project? | |
| Are other sustainability certifications used for materials and elements? | |
Energy efficiency
| | |
| --- | --- |
| Energy performance class of the building according to the Energy Performance Certificate of the building | C |
| Is efficient energy management (measurement and regular analysis of consumption data) considered? | |
| Are renewable sources of energy used, e.g. solar system, photovoltaics? | |
Interconnection with surroundings
| | |
| --- | --- |
| Does the project enable the easy use of public transport? | |
| Does the project support the use of alternative modes of transport, e.g cycling, walking etc. ? | |
| Is there access to recreational natural areas, e.g. parks, in the immediate vicinity of the building? | |