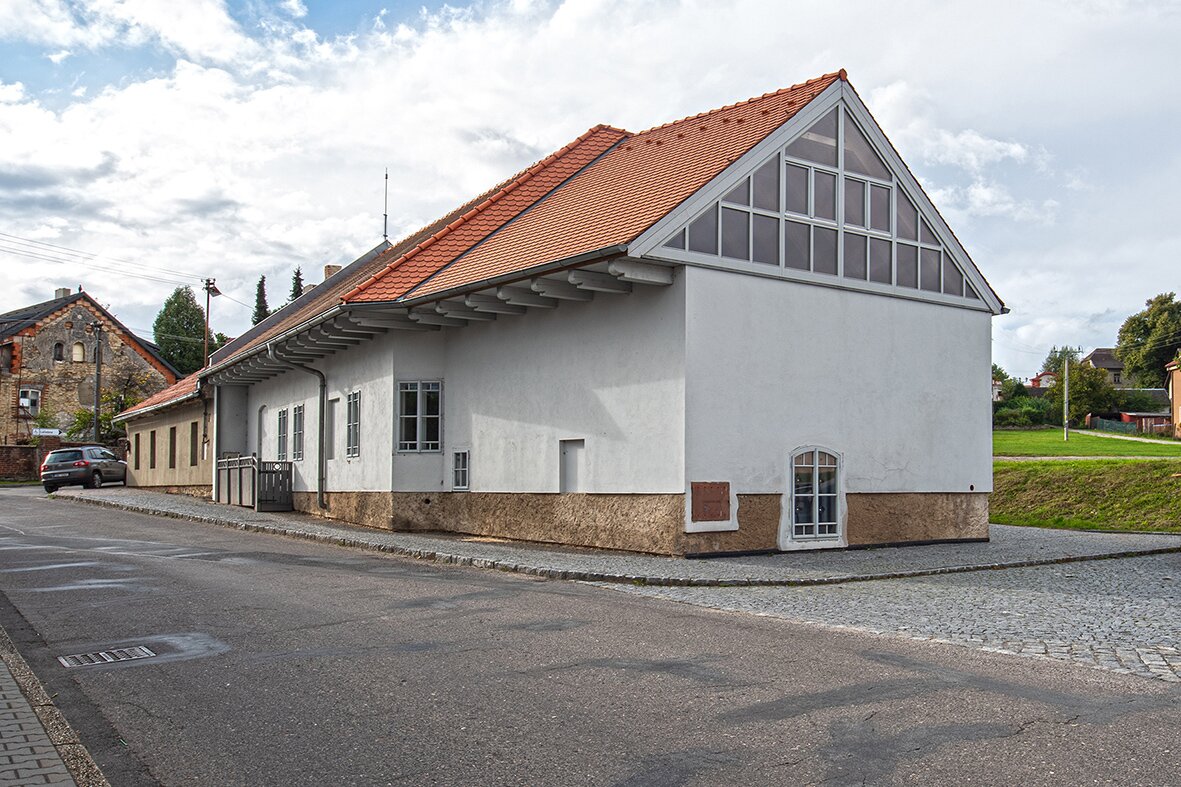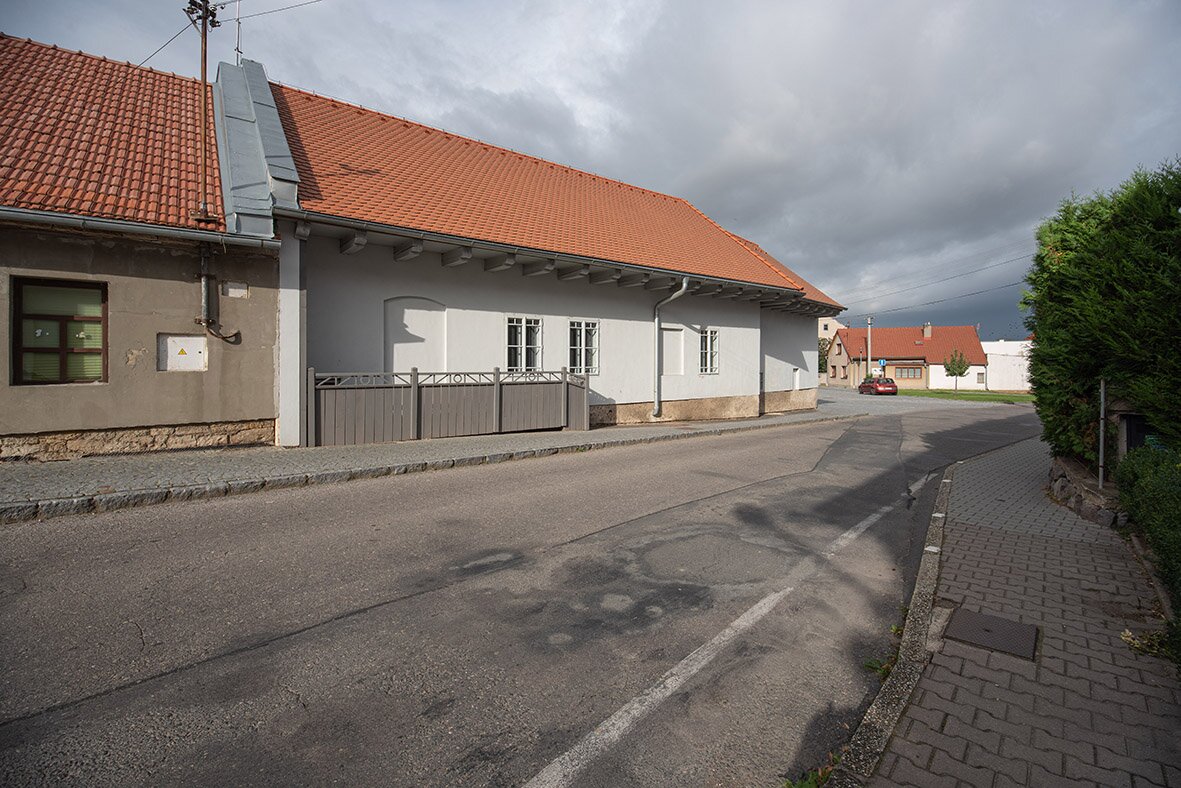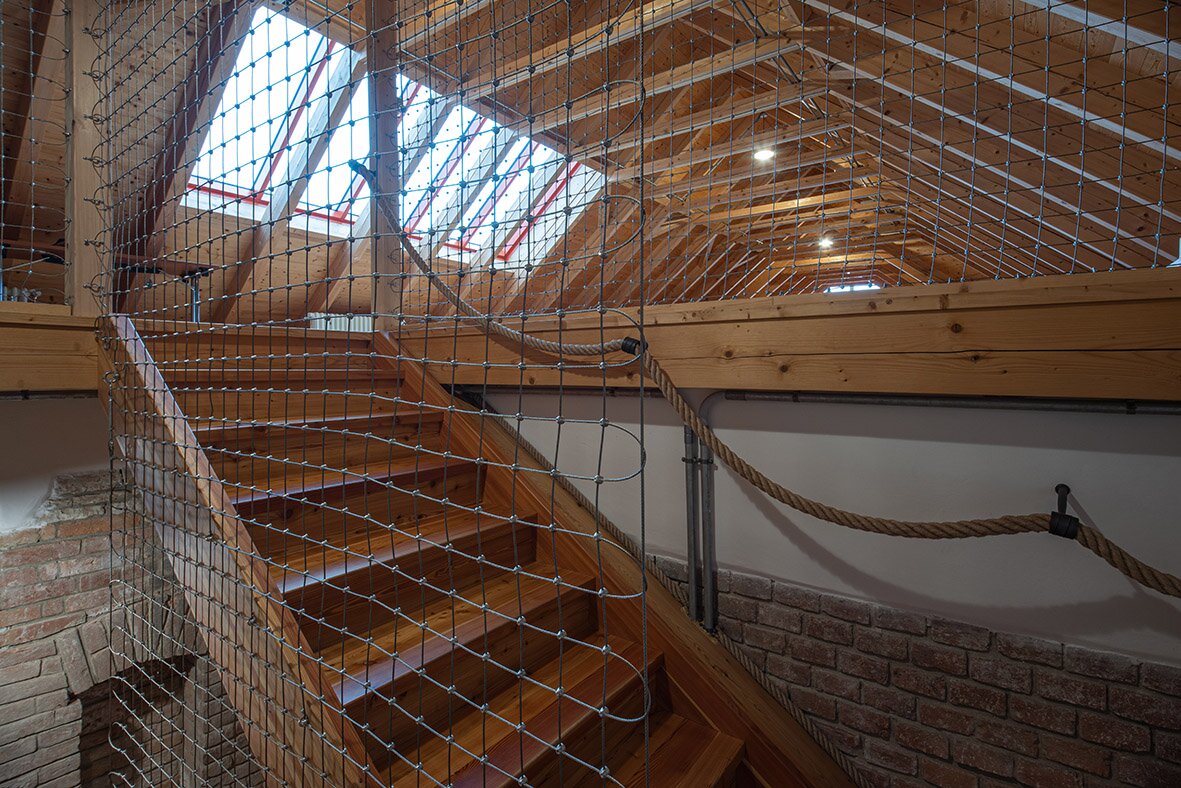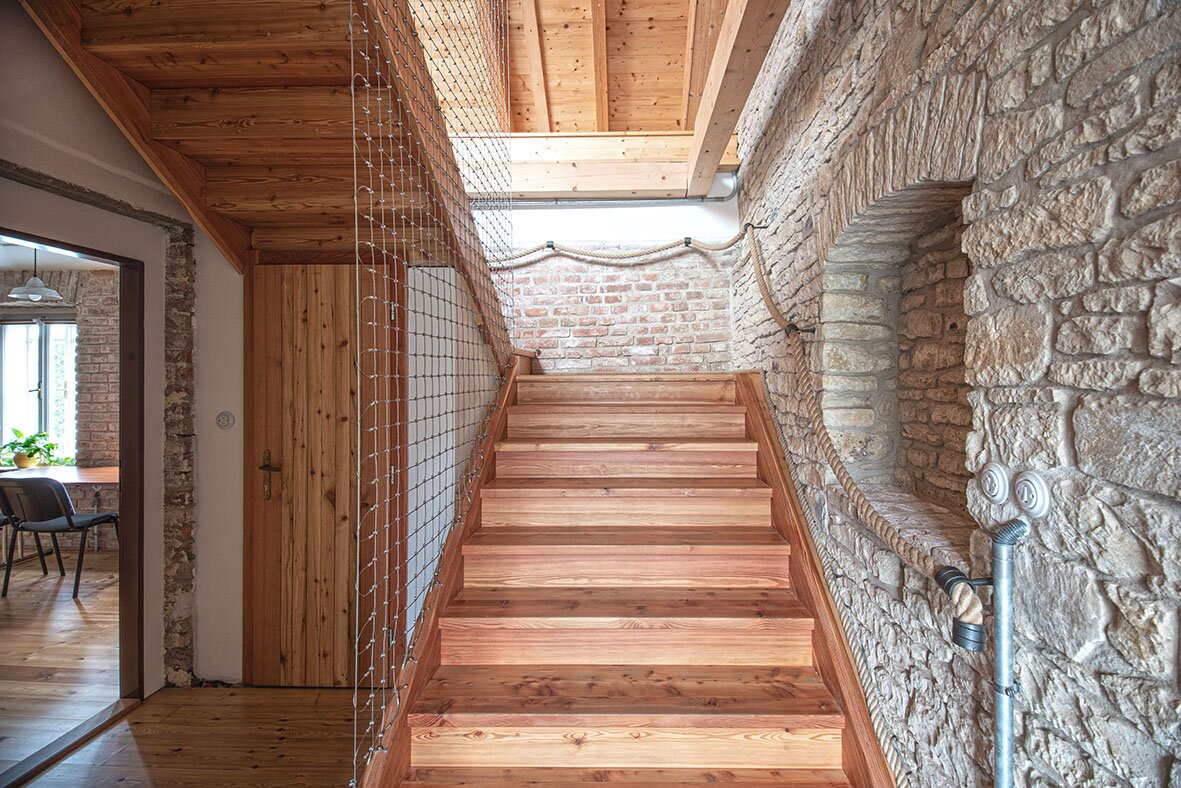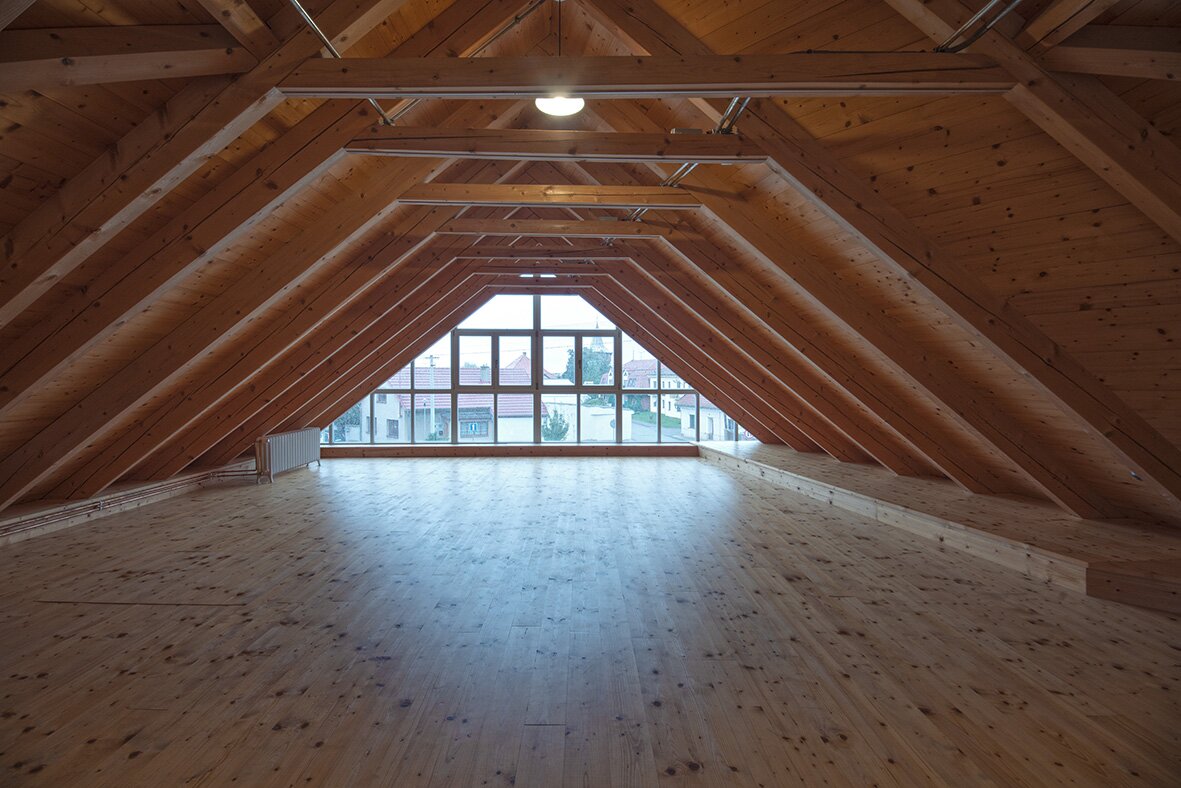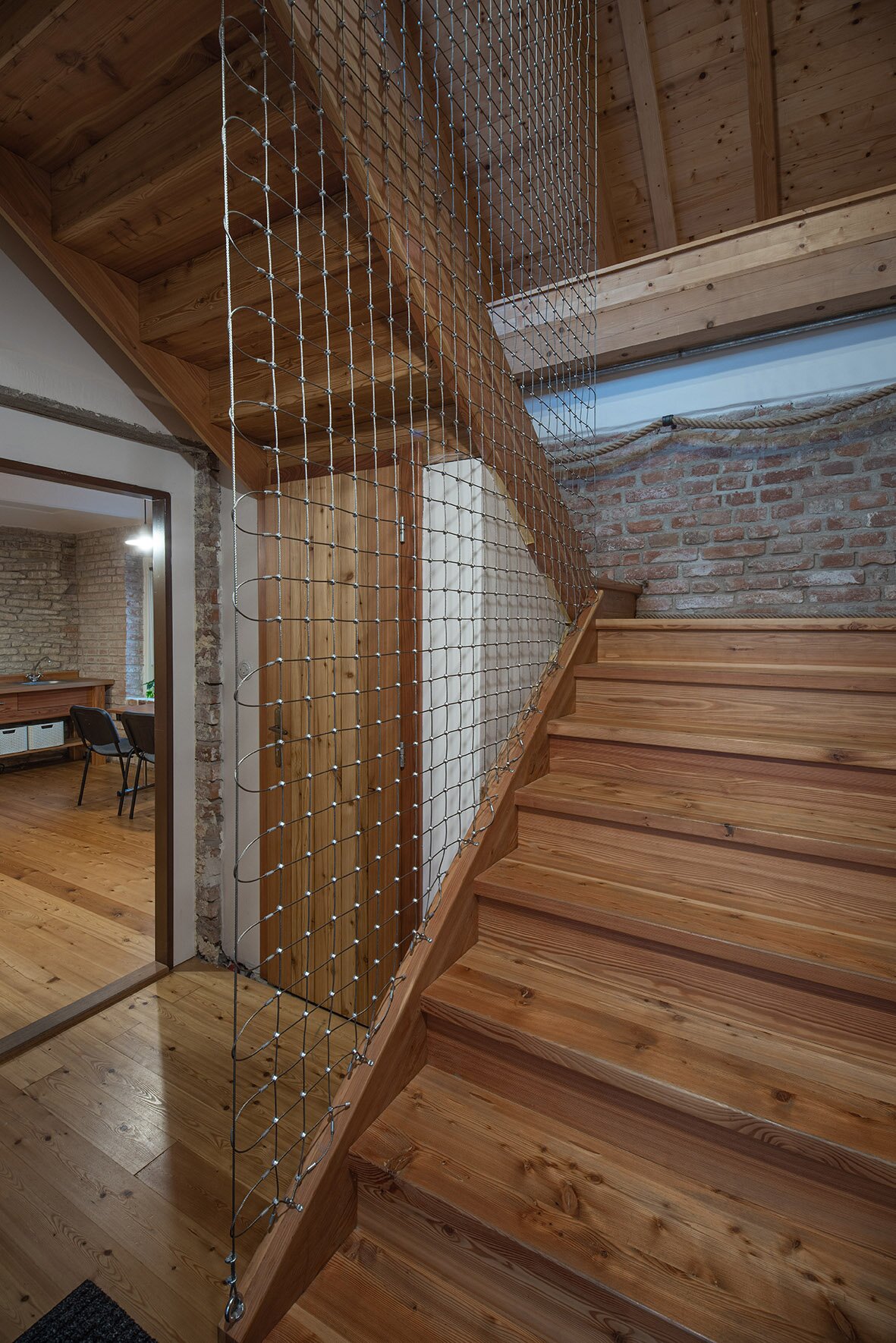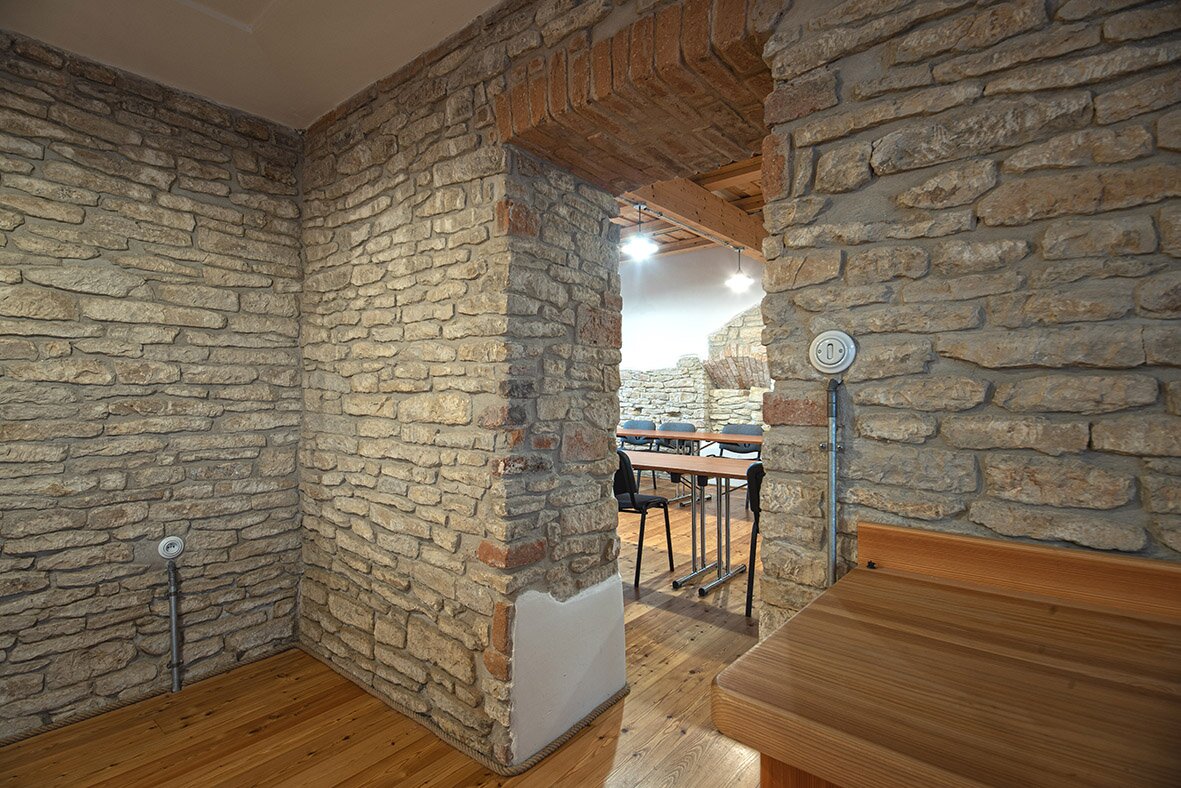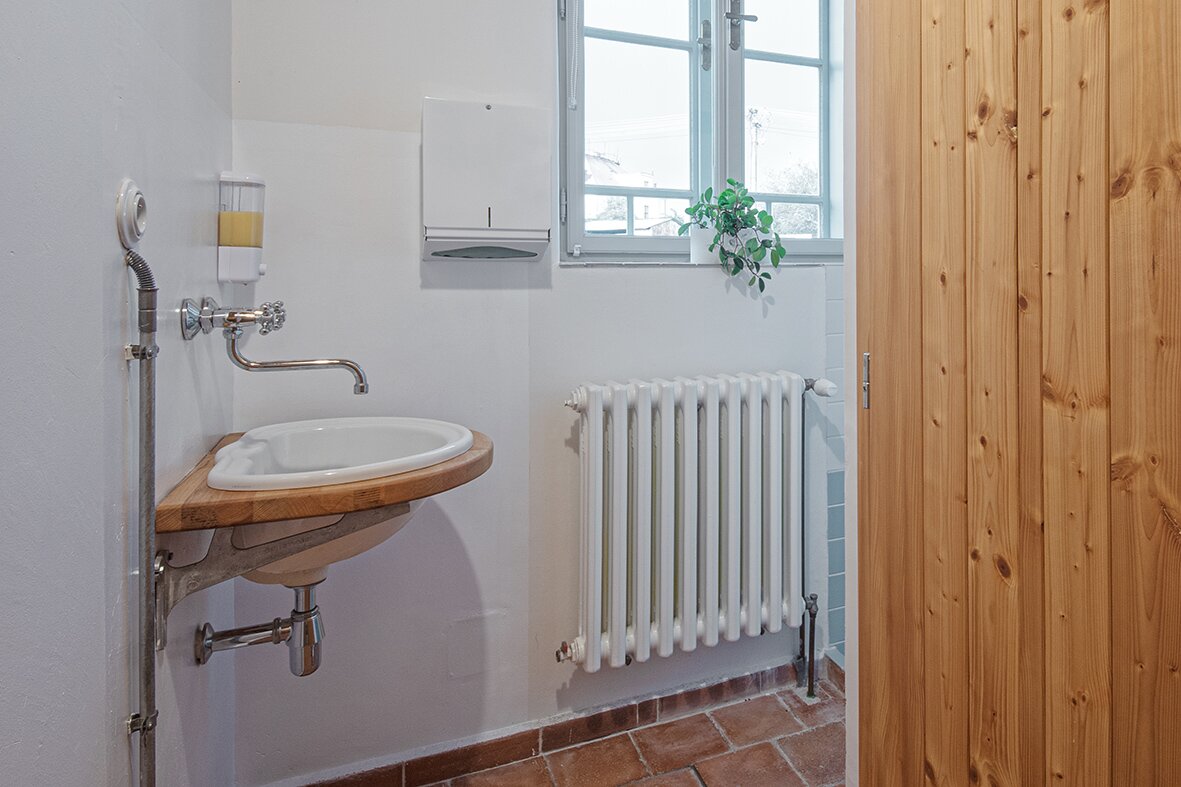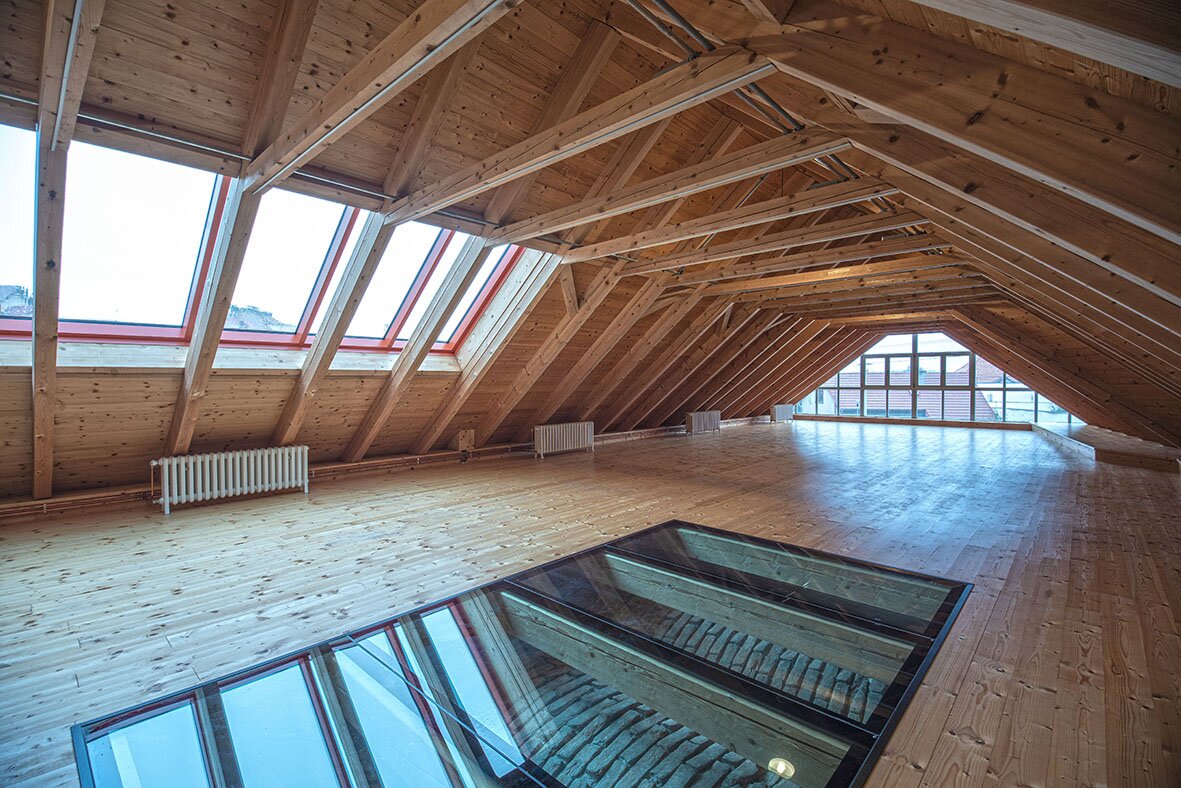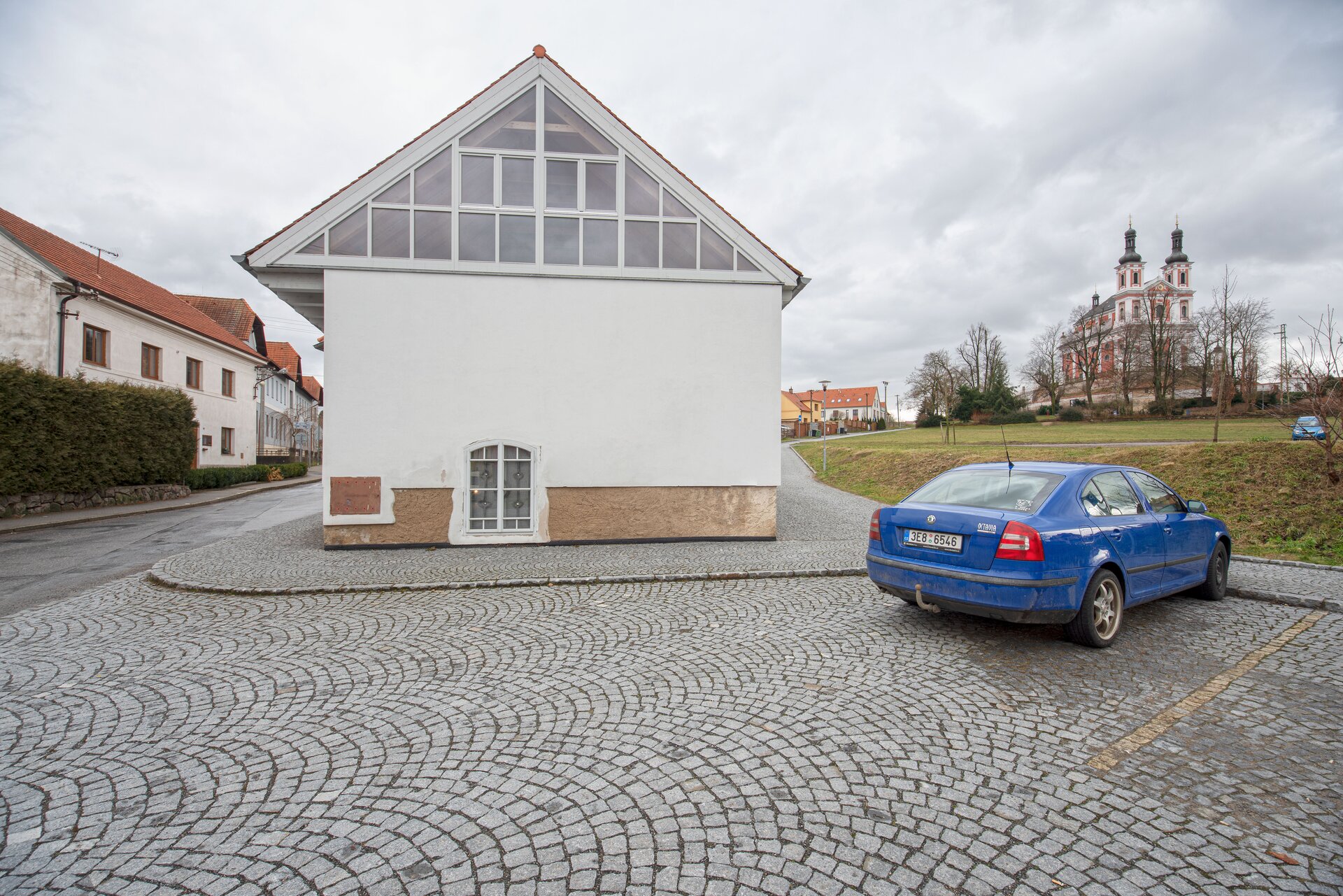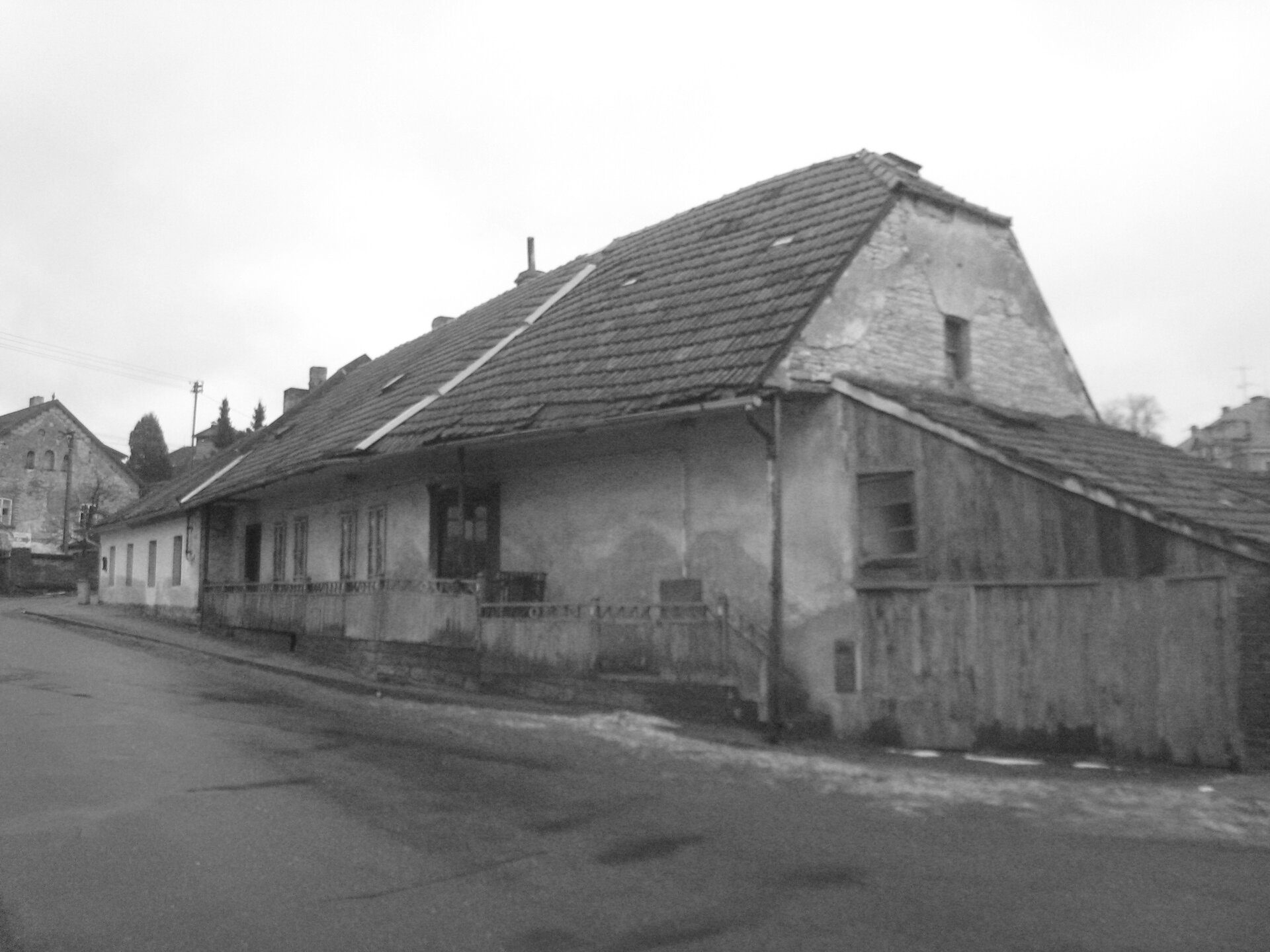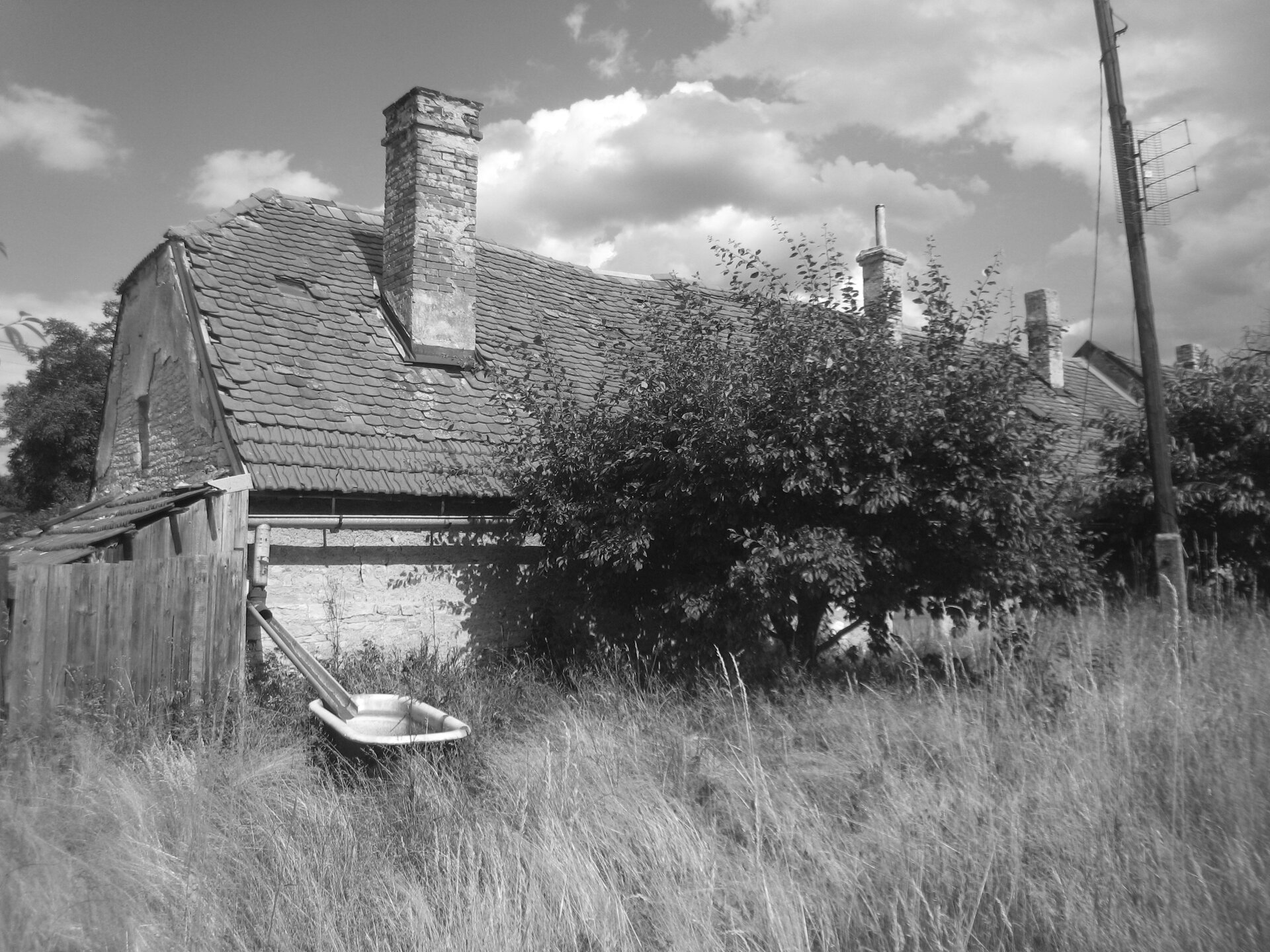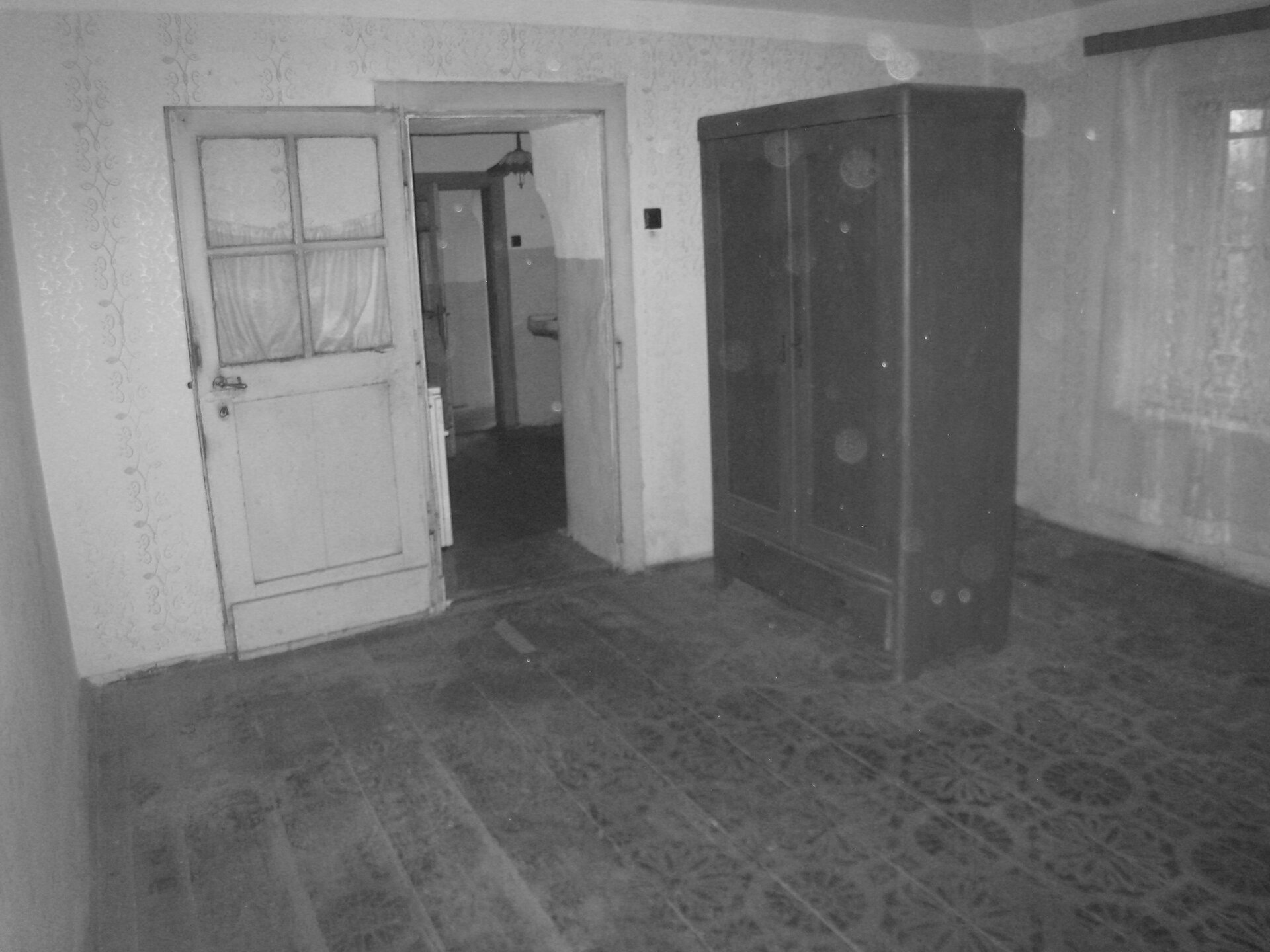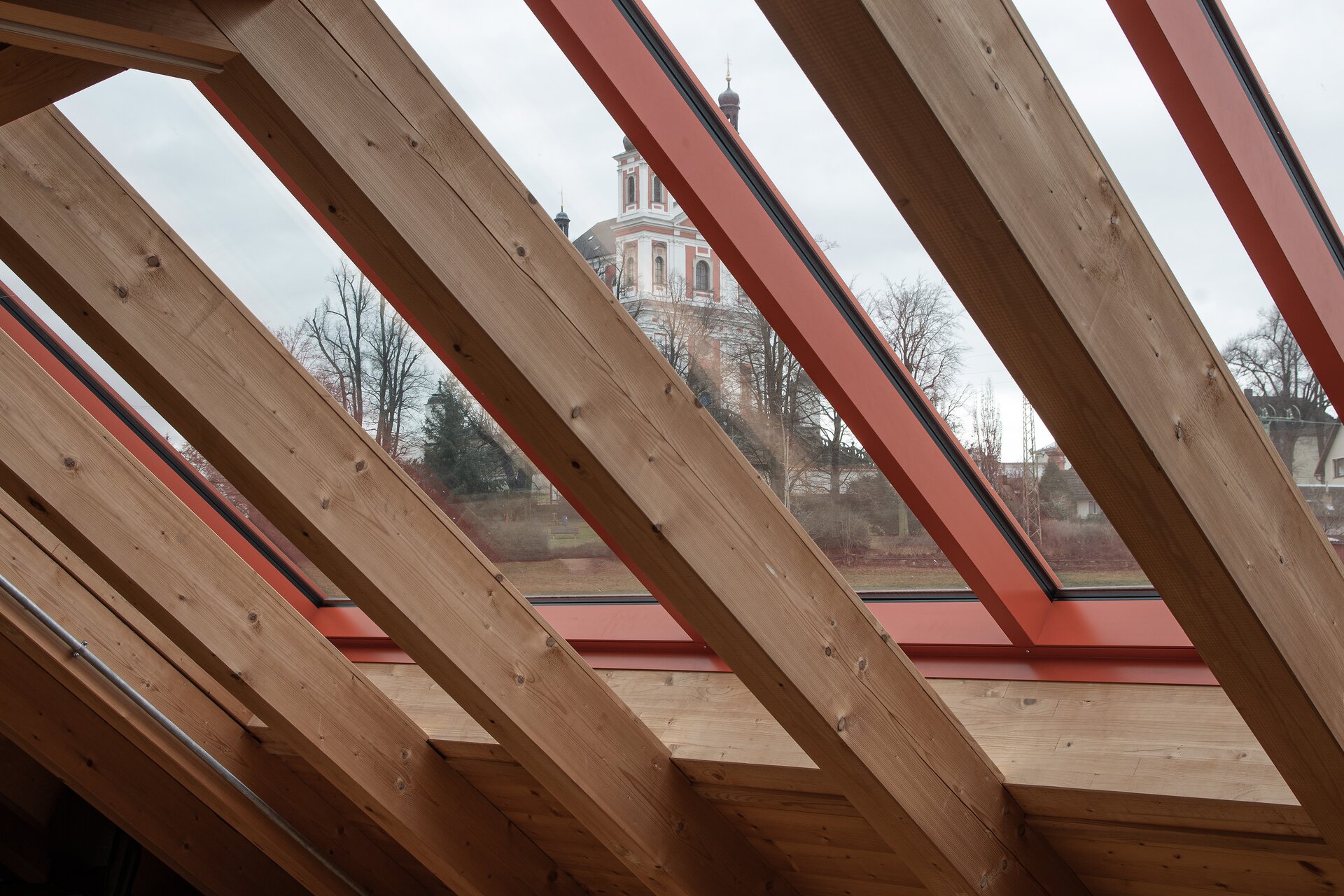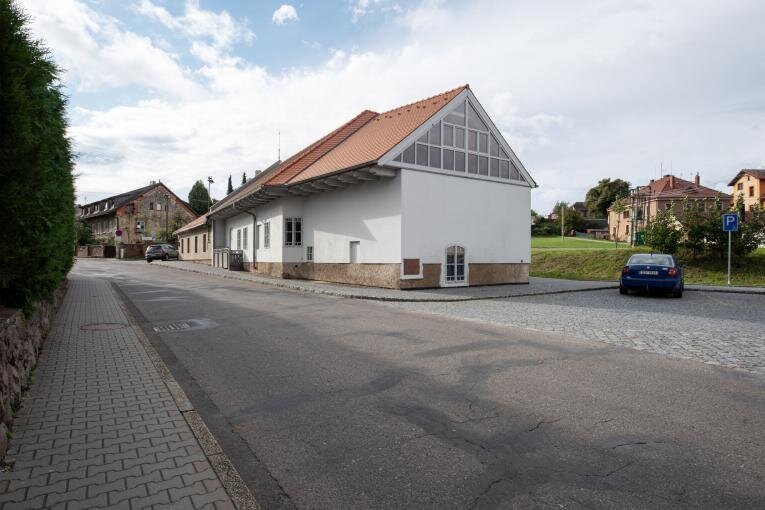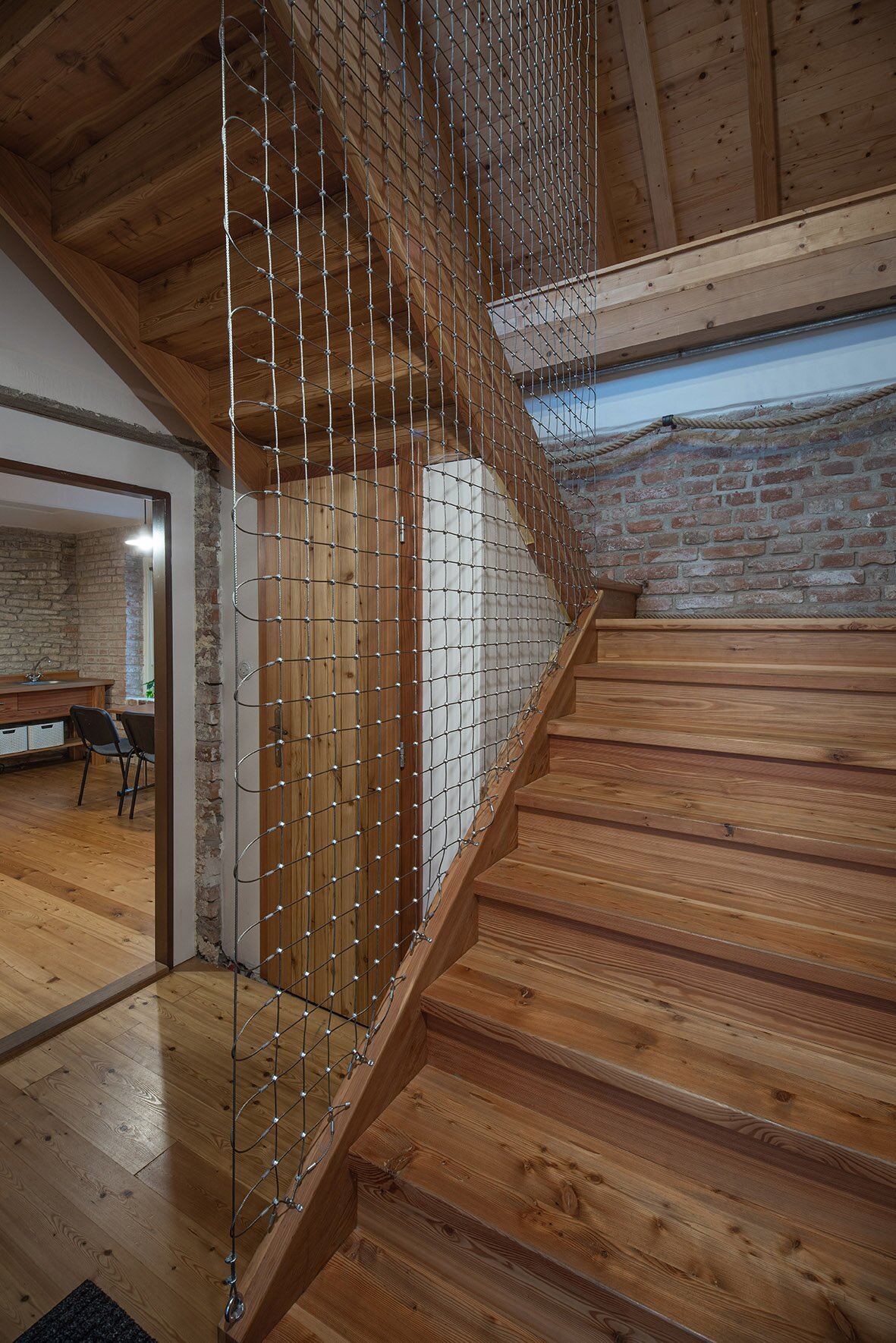 | | |
| --- | --- |
| Author | Architektura, s.r.o., ing. arch. David Kraus. |
| Studio | |
| Location | Luže, Žižkova 178, Luže 538 54 |
| Investor | město Luže |
| Supplier | město svépomocí |
| Date of project approval | January 2020 |
| Fotograf | |
One of the last original objects in Luz, ugly. The intention was to reconstruct it into a leisure center. The requirement was to find an open space. Due to the effort to connect the building with the city, we oriented a large window into it - the heart of the building, which shines to the center. The area to the street was modified, the extension was demolished. On the ground floor there are service rooms, the attic is open - a hall was created. The vaults were preserved, the interiors cleaned of damp plaster, battered, left in their raw form. An improvised structure of plastered, stone and brick surfaces was created. The roofing, windows and details on the outside have been refurbished, with an effort to get the most original expression possible. Project was a poetic story because we visited many local interesting people during the construction. It only confirmed to me what I have been thinking for a long time - namely that the golden Czech and Moravian hands exist.
Structurally, the reconstruction is carried out as a renovation of the original masonry. The basics are strengthened. The internal partitions are finished, the emphasis is on acoustic properties, the ceilings are new wooden with a flap and acoustic insulation inside. The original vaults are preserved. The internal staircase is wooden. The outdoor porch is made new as a replica of the original, installed in the original place. The roofing is tiled, according to the original color, structure, division and laying system. The windows are wooden - they are replicas of the original division and palletizing. The plumbing elements of the roof are made of Fe-Zn sheet. The house is plastered in smooth stucco. The effort was to preserve as many original structures as possible, for which it was not possible due to their condition, a replica was made according to the available original plans, photographs and the former condition.
Green building
Environmental certification
| | |
| --- | --- |
| Type and level of certificate | - |
Water management
| | |
| --- | --- |
| Is rainwater used for irrigation? | |
| Is rainwater used for other purposes, e.g. toilet flushing ? | |
| Does the building have a green roof / facade ? | |
| Is reclaimed waste water used, e.g. from showers and sinks ? | |
The quality of the indoor environment
| | |
| --- | --- |
| Is clean air supply automated ? | |
| Is comfortable temperature during summer and winter automated? | |
| Is natural lighting guaranteed in all living areas? | |
| Is artificial lighting automated? | |
| Is acoustic comfort, specifically reverberation time, guaranteed? | |
| Does the layout solution include zoning and ergonomics elements? | |
Principles of circular economics
| | |
| --- | --- |
| Does the project use recycled materials? | |
| Does the project use recyclable materials? | |
| Are materials with a documented Environmental Product Declaration (EPD) promoted in the project? | |
| Are other sustainability certifications used for materials and elements? | |
Energy efficiency
| | |
| --- | --- |
| Energy performance class of the building according to the Energy Performance Certificate of the building | B |
| Is efficient energy management (measurement and regular analysis of consumption data) considered? | |
| Are renewable sources of energy used, e.g. solar system, photovoltaics? | |
Interconnection with surroundings
| | |
| --- | --- |
| Does the project enable the easy use of public transport? | |
| Does the project support the use of alternative modes of transport, e.g cycling, walking etc. ? | |
| Is there access to recreational natural areas, e.g. parks, in the immediate vicinity of the building? | |