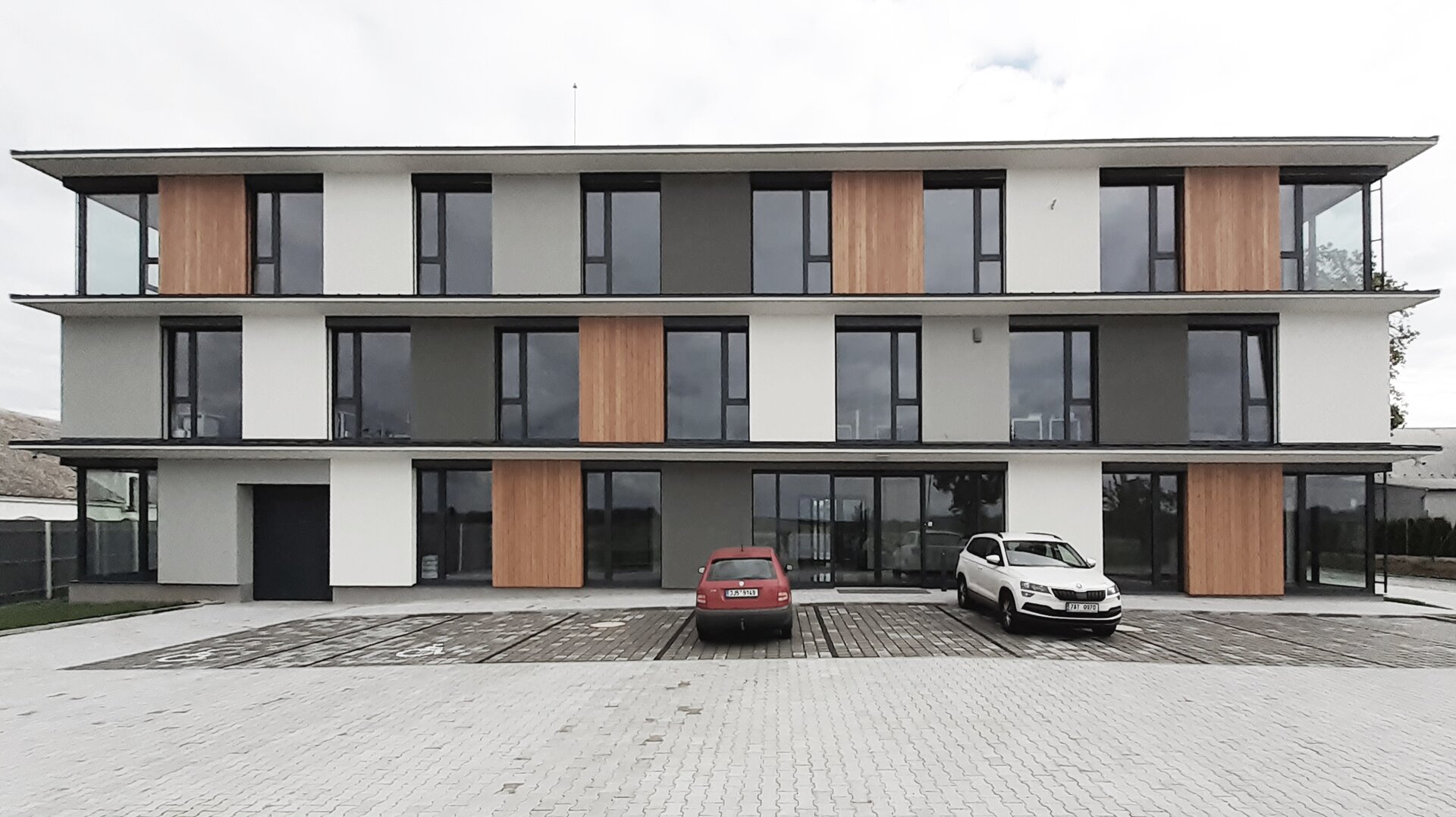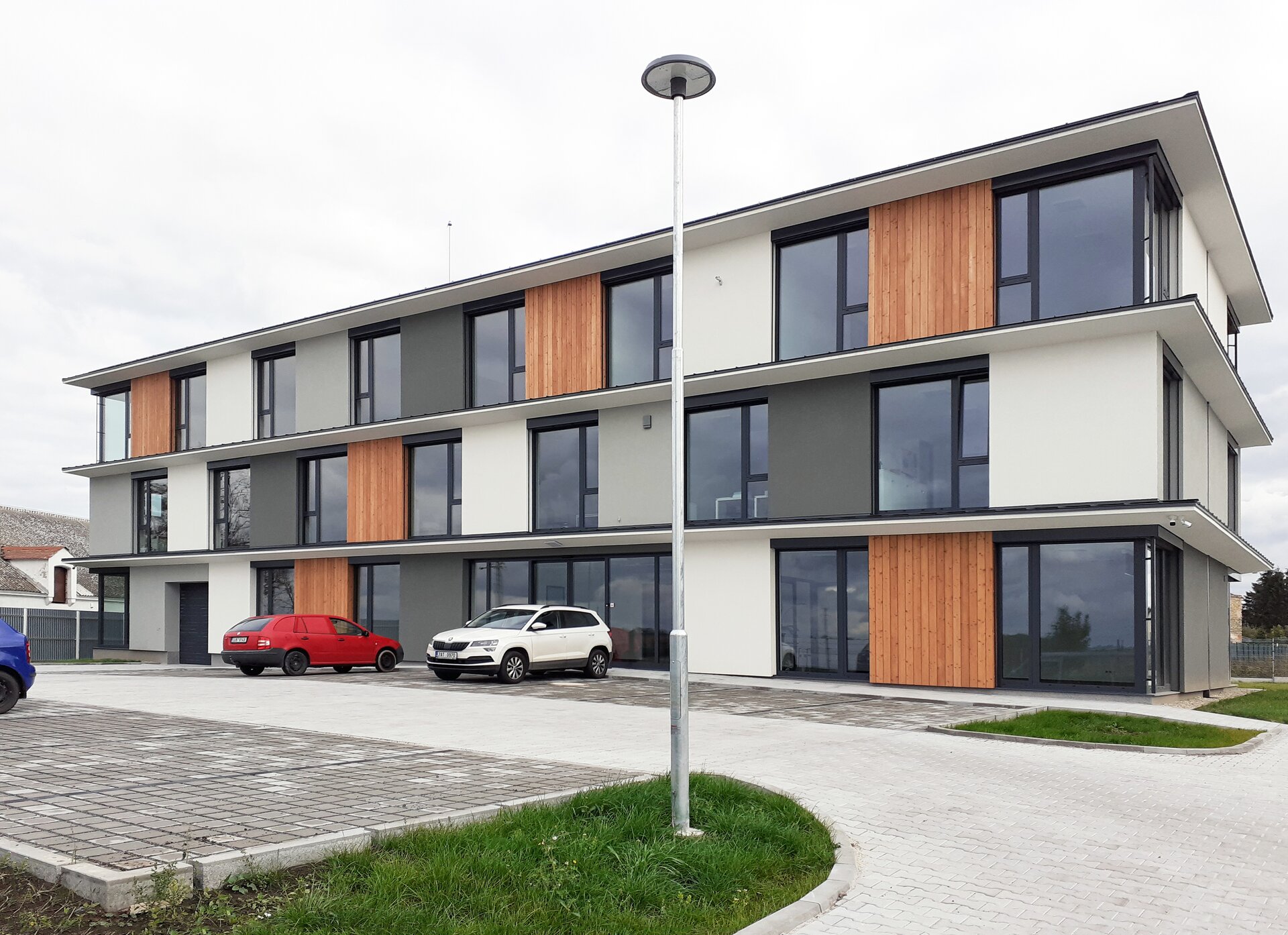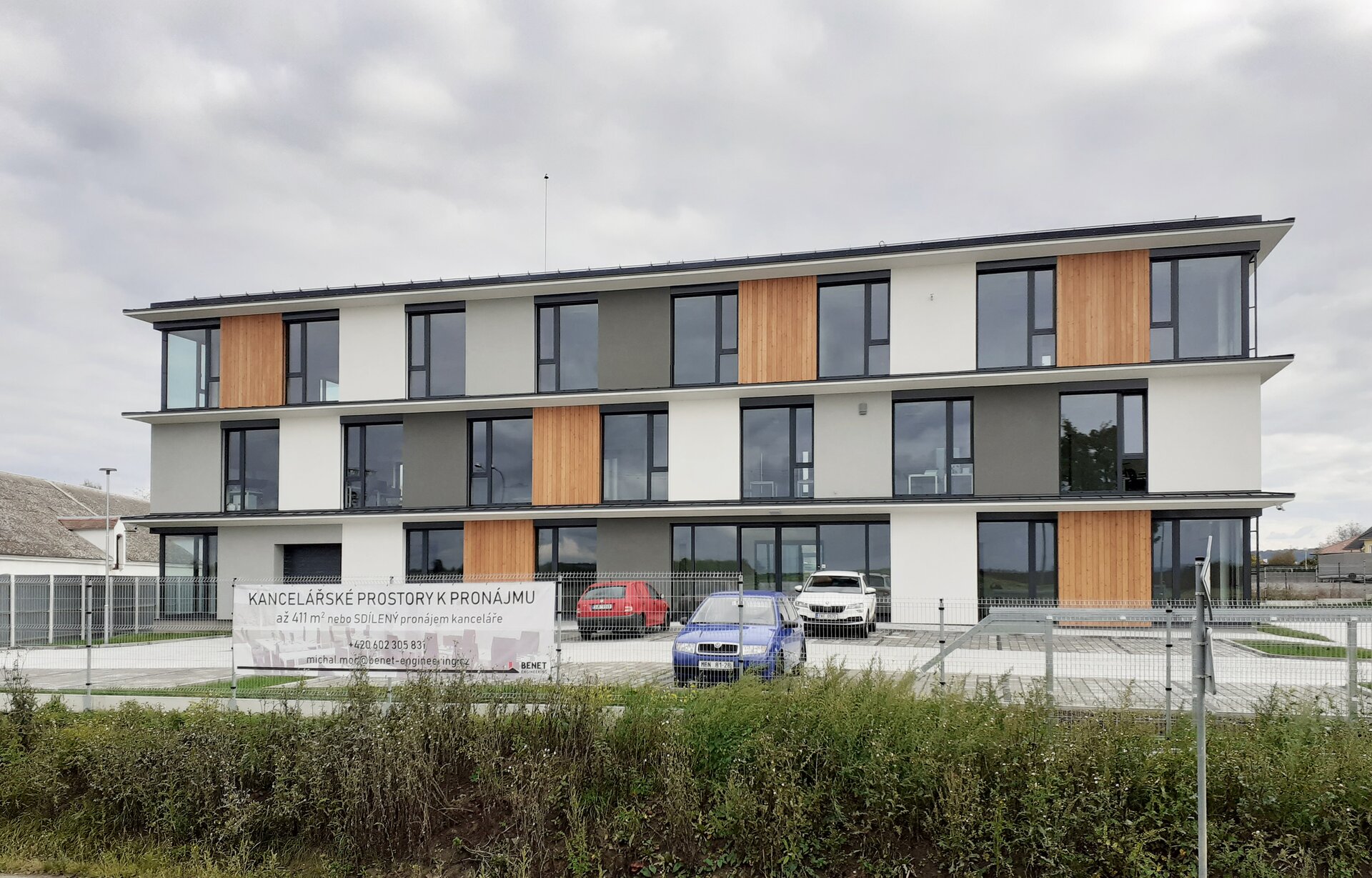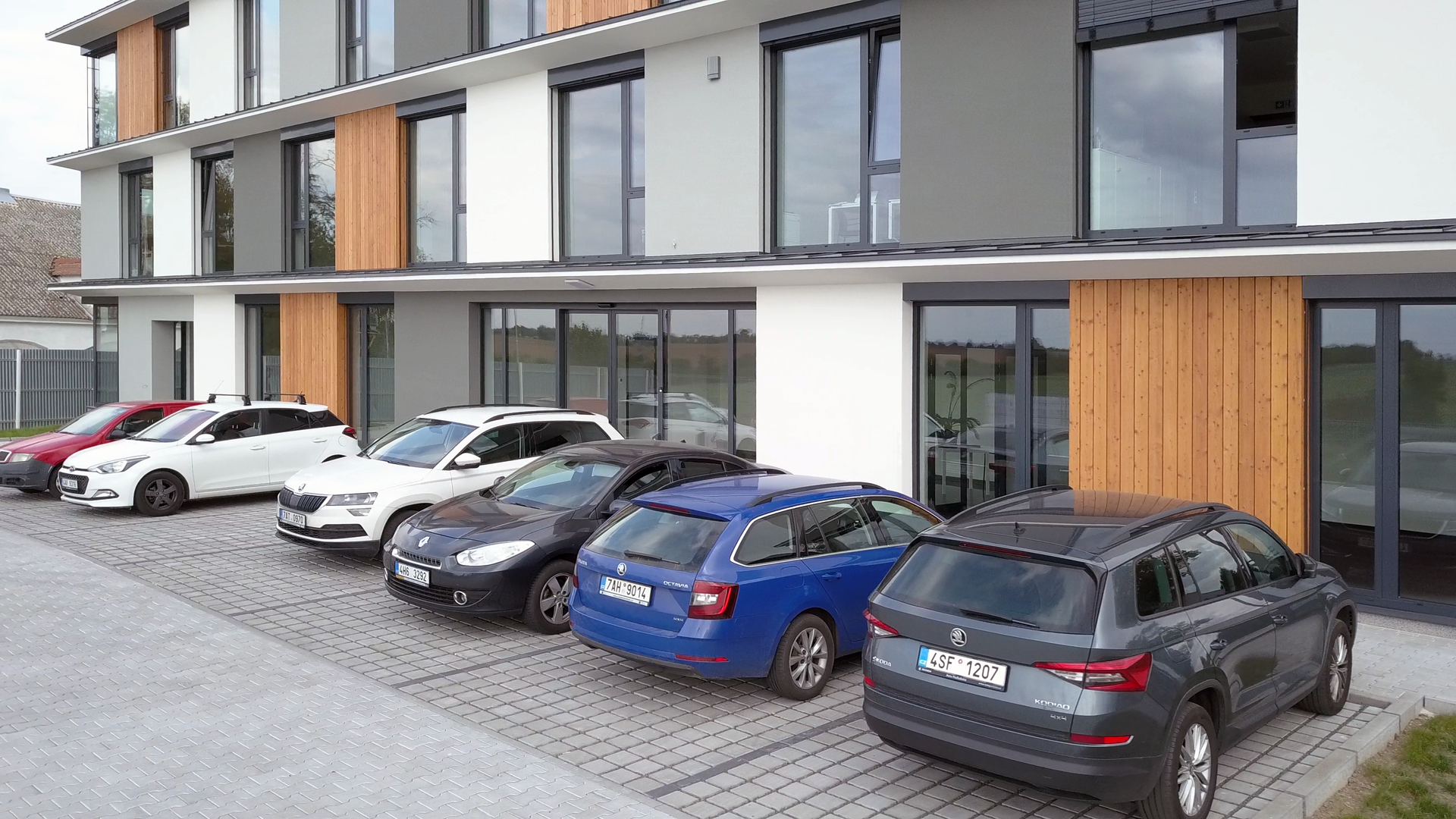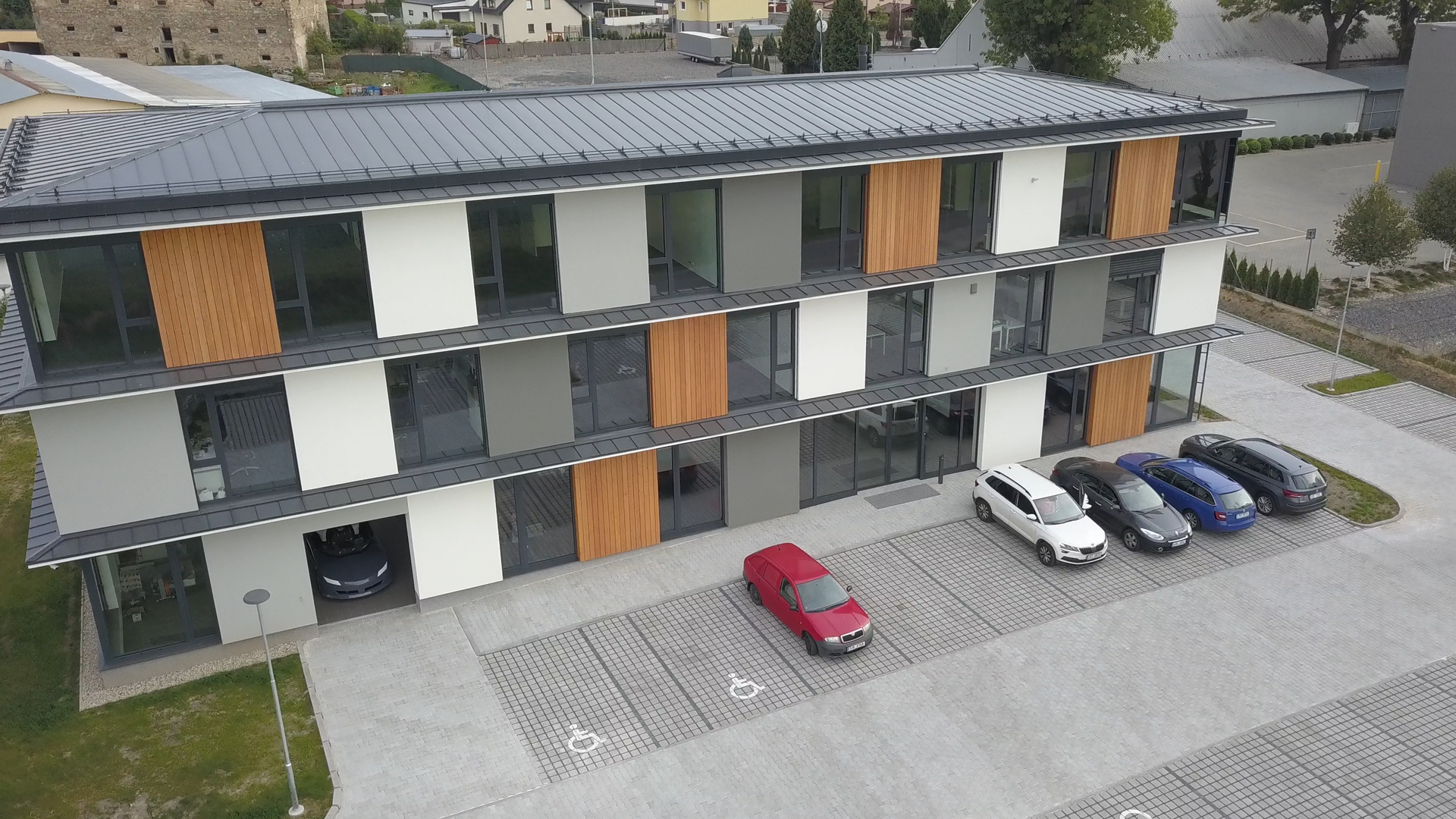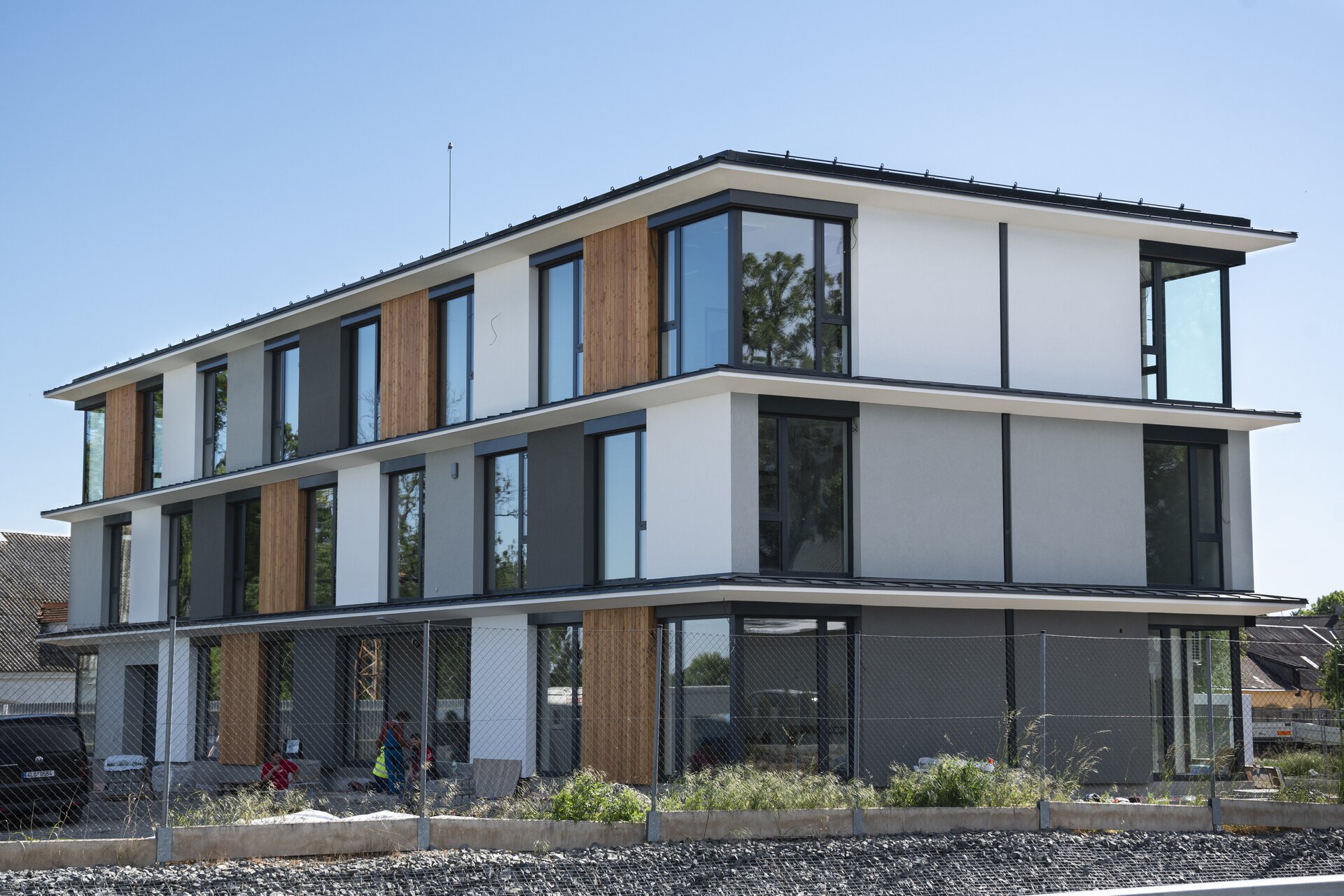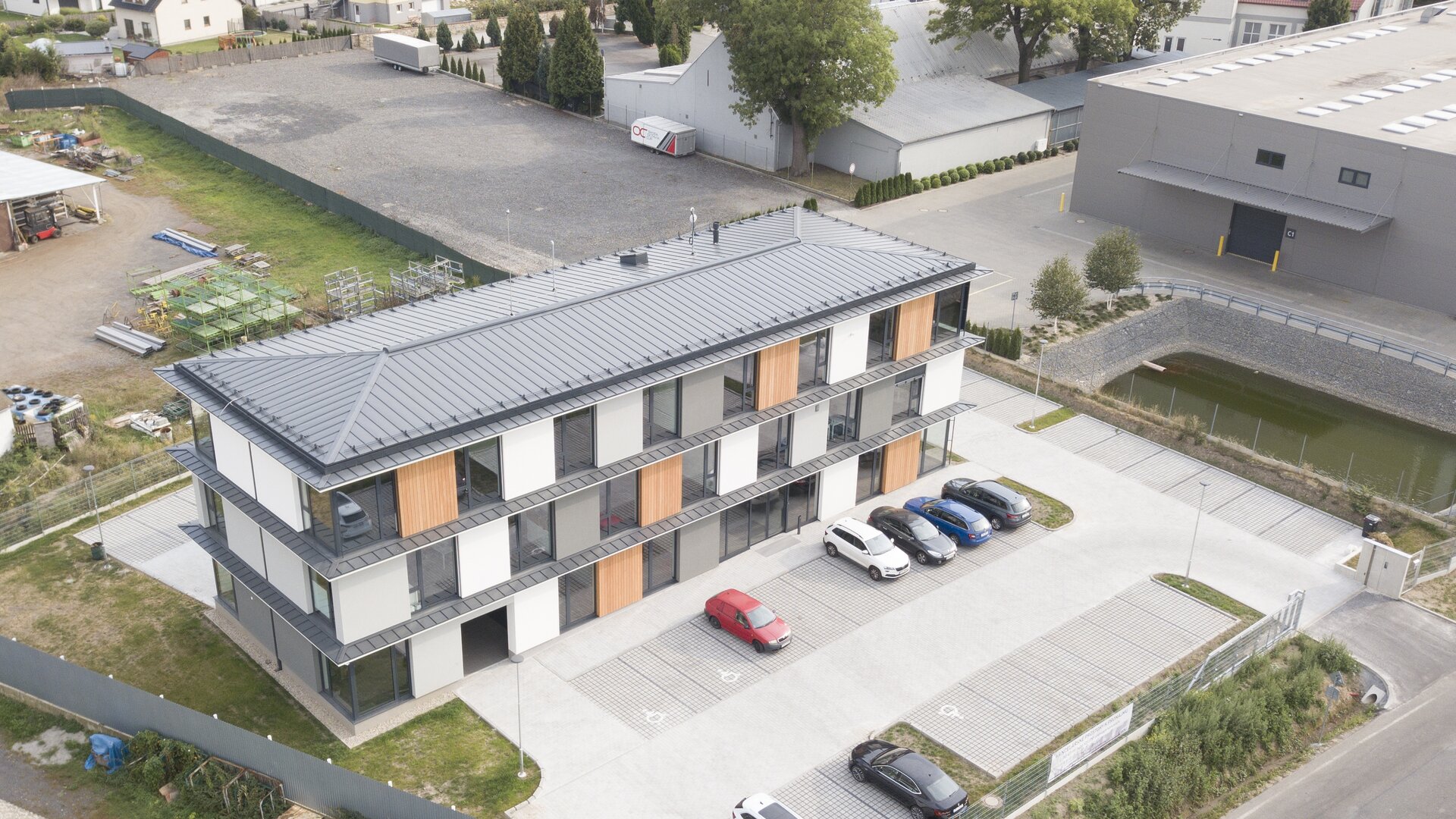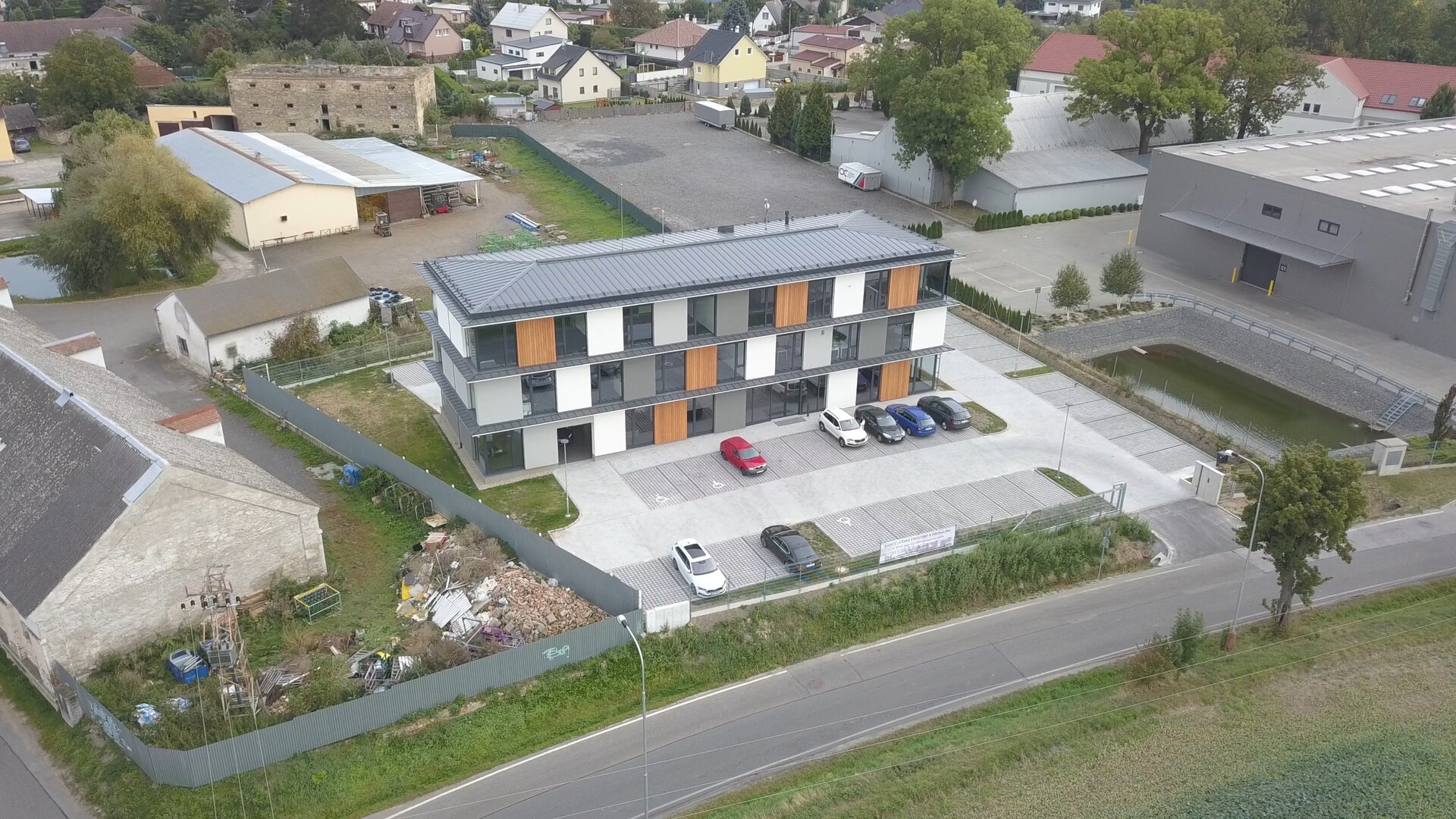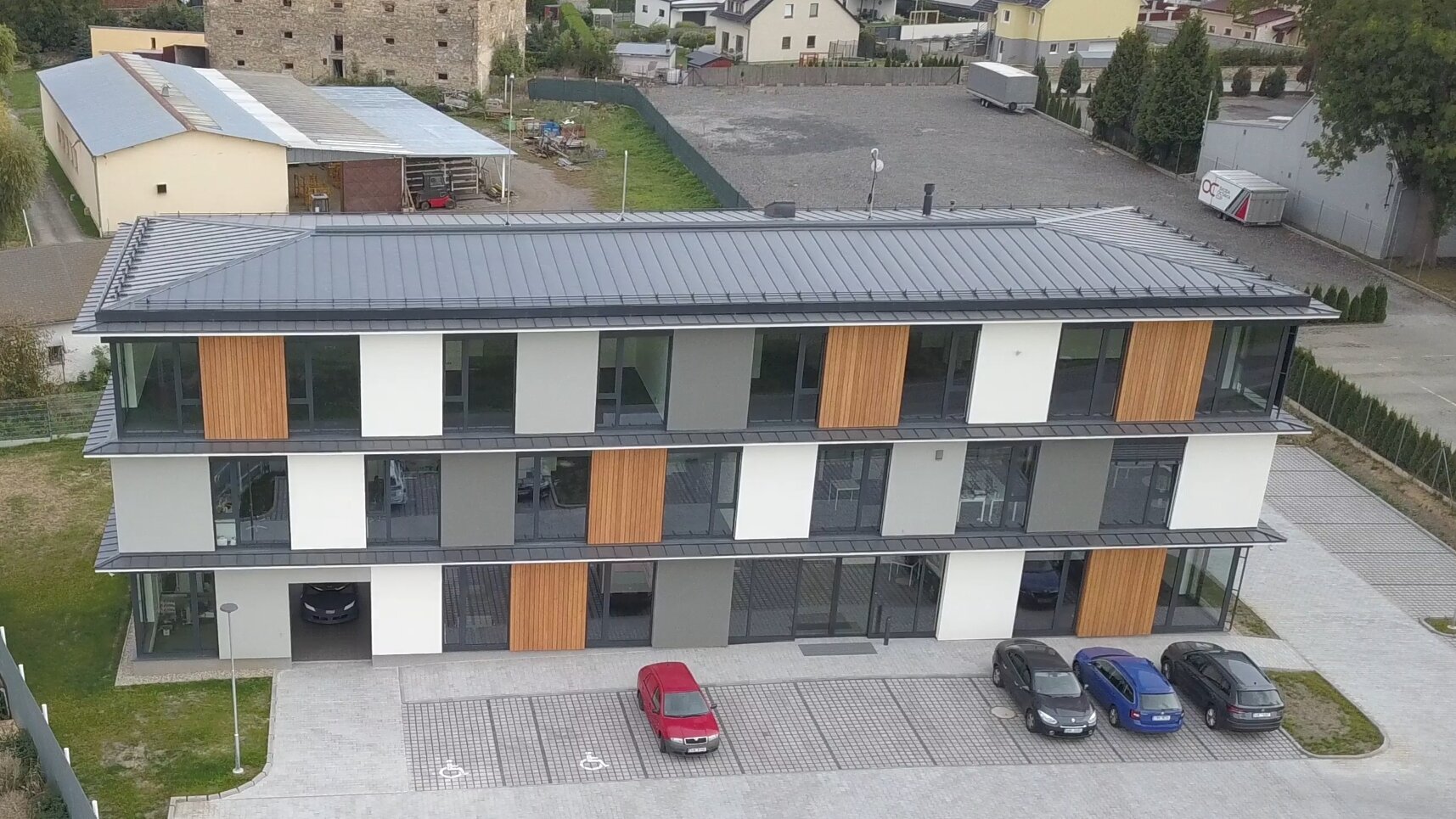 | | |
| --- | --- |
| Author | autor studie : Ing.arch.MgA. Tomáš Legner , stavební projektová část : PROPOS MB s.r.o. , Ing. Miroslav Balda a spol. |
| Studio | |
| Location | Čejetice 416, 293 01 Mladá Boleslav |
| Investor | BENET ENGINEERING s.r.o. |
| Supplier | CL-EVANS s.r.o. |
| Date of project approval | August 2020 |
| Fotograf | |
The new construction of the administrative building consists of a dynamically developing car company that cooperates with Škoda and others. Looking for design tasks, modeling, rendering, surfing, etc.

Design of house refers to the surrounding volumes and complements the street line and heights. It is located from the road, where there is an entrance hall for parking and a representative entrance. The last eastern part behind the house is dedicated to the technical basement.

The monotonous mass of the building exists in the surrounding environment of larger huts, and its architecture and material concepts refer to larger buildings, from which it takes materiality and lightness. These two eloquent opposites are combined on the facade on a chessboard with a material approach that shows the dynamics of the visual concept of a representative progressive company.
Construction price: CZK 35 million.
Bricked monolithic construction.
Three-aisle with an internal illuminated corridor.
Covered by a low hip roof.
Heated by air / water heat pumps.
Green building
Environmental certification
| | |
| --- | --- |
| Type and level of certificate | - |
Water management
| | |
| --- | --- |
| Is rainwater used for irrigation? | |
| Is rainwater used for other purposes, e.g. toilet flushing ? | |
| Does the building have a green roof / facade ? | |
| Is reclaimed waste water used, e.g. from showers and sinks ? | |
The quality of the indoor environment
| | |
| --- | --- |
| Is clean air supply automated ? | |
| Is comfortable temperature during summer and winter automated? | |
| Is natural lighting guaranteed in all living areas? | |
| Is artificial lighting automated? | |
| Is acoustic comfort, specifically reverberation time, guaranteed? | |
| Does the layout solution include zoning and ergonomics elements? | |
Principles of circular economics
| | |
| --- | --- |
| Does the project use recycled materials? | |
| Does the project use recyclable materials? | |
| Are materials with a documented Environmental Product Declaration (EPD) promoted in the project? | |
| Are other sustainability certifications used for materials and elements? | |
Energy efficiency
| | |
| --- | --- |
| Energy performance class of the building according to the Energy Performance Certificate of the building | A |
| Is efficient energy management (measurement and regular analysis of consumption data) considered? | |
| Are renewable sources of energy used, e.g. solar system, photovoltaics? | |
Interconnection with surroundings
| | |
| --- | --- |
| Does the project enable the easy use of public transport? | |
| Does the project support the use of alternative modes of transport, e.g cycling, walking etc. ? | |
| Is there access to recreational natural areas, e.g. parks, in the immediate vicinity of the building? | |