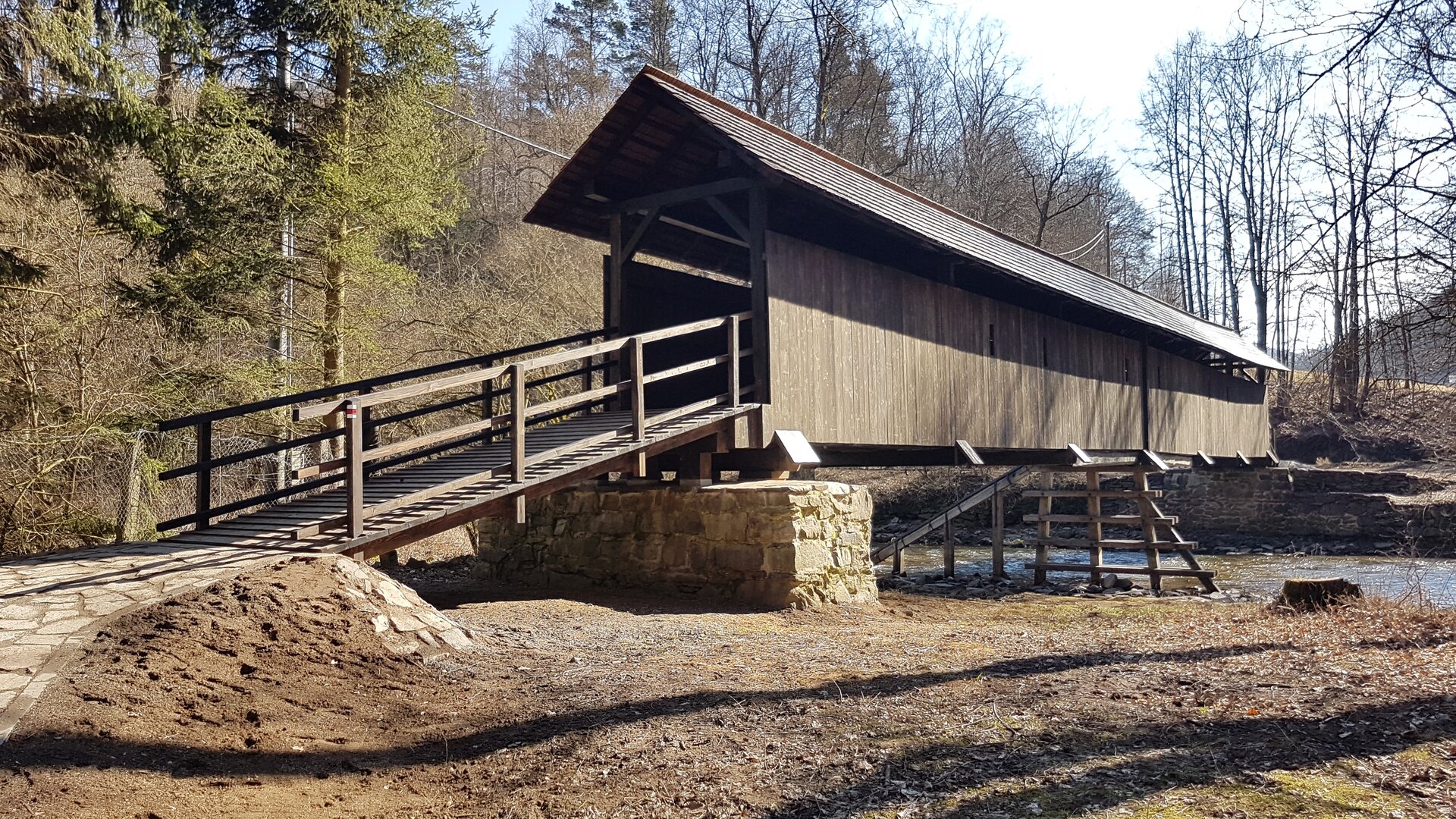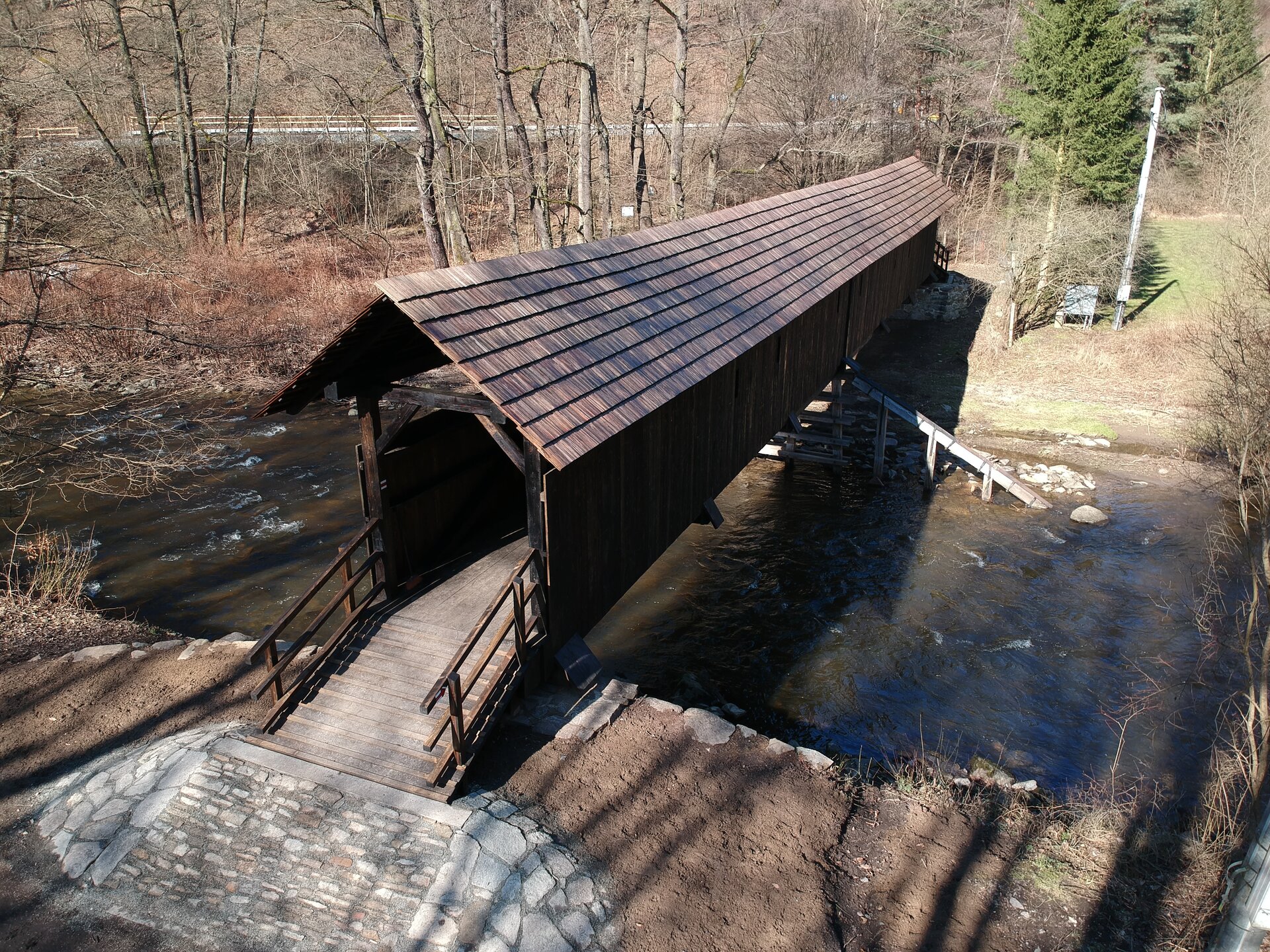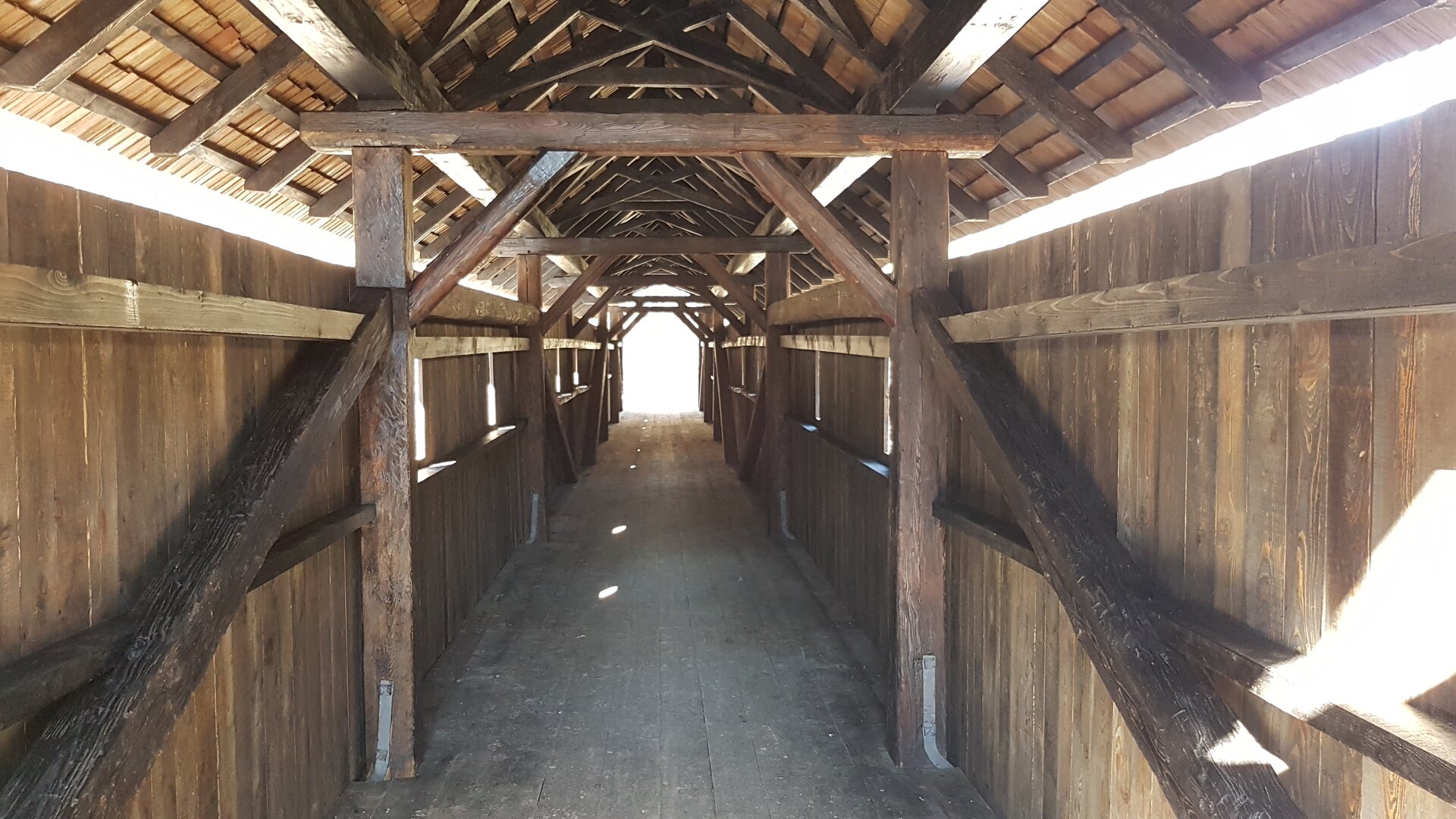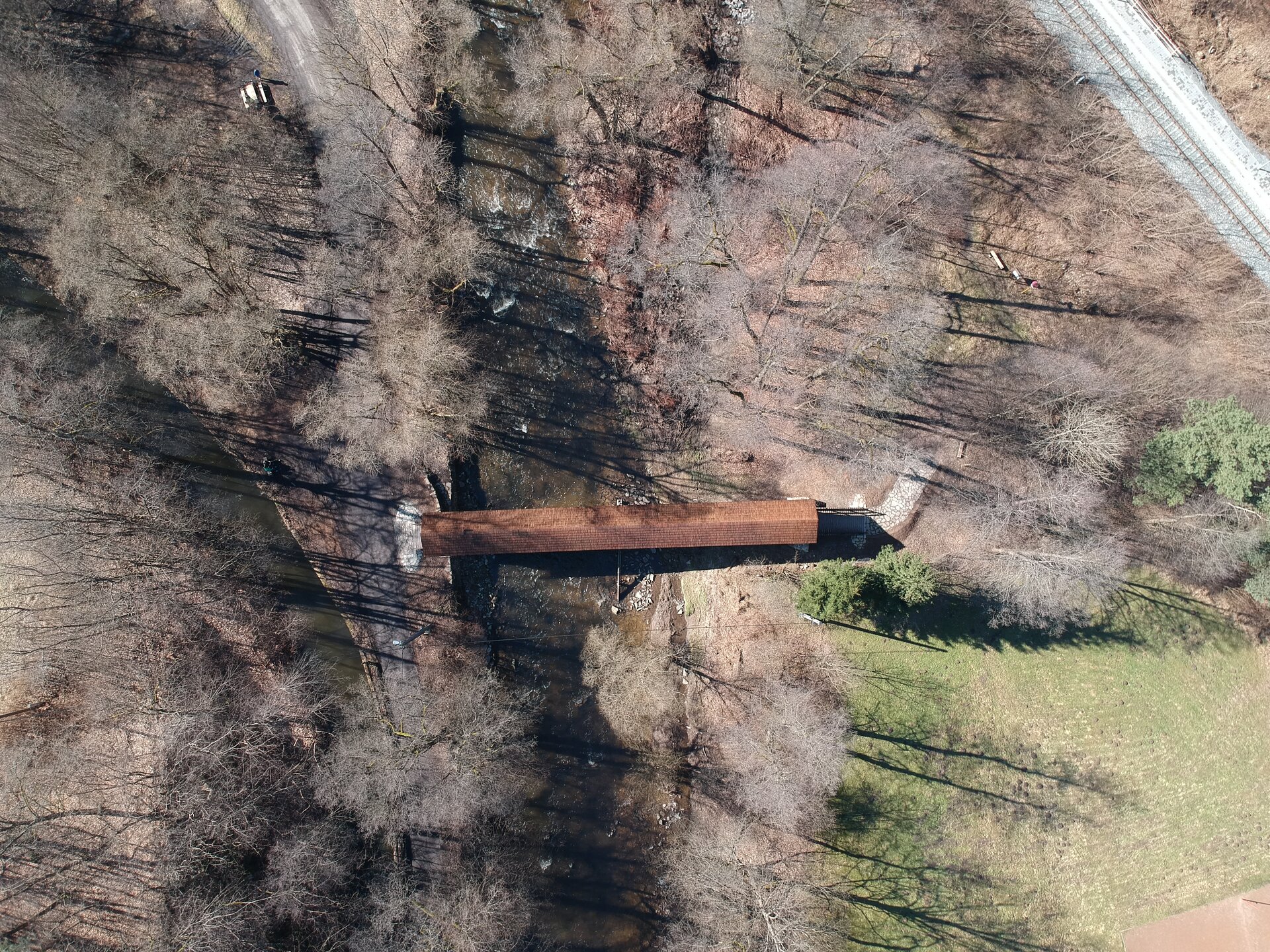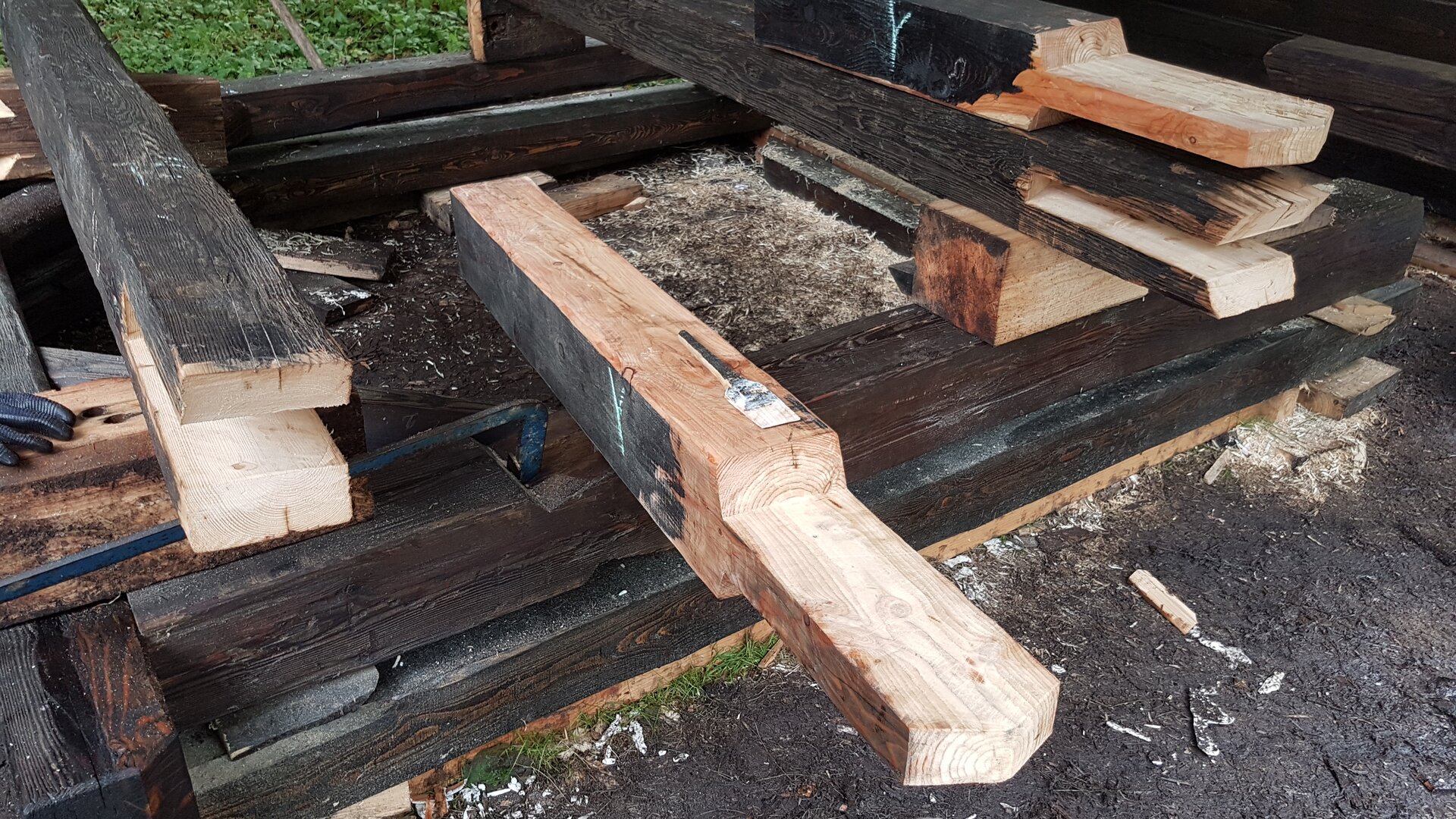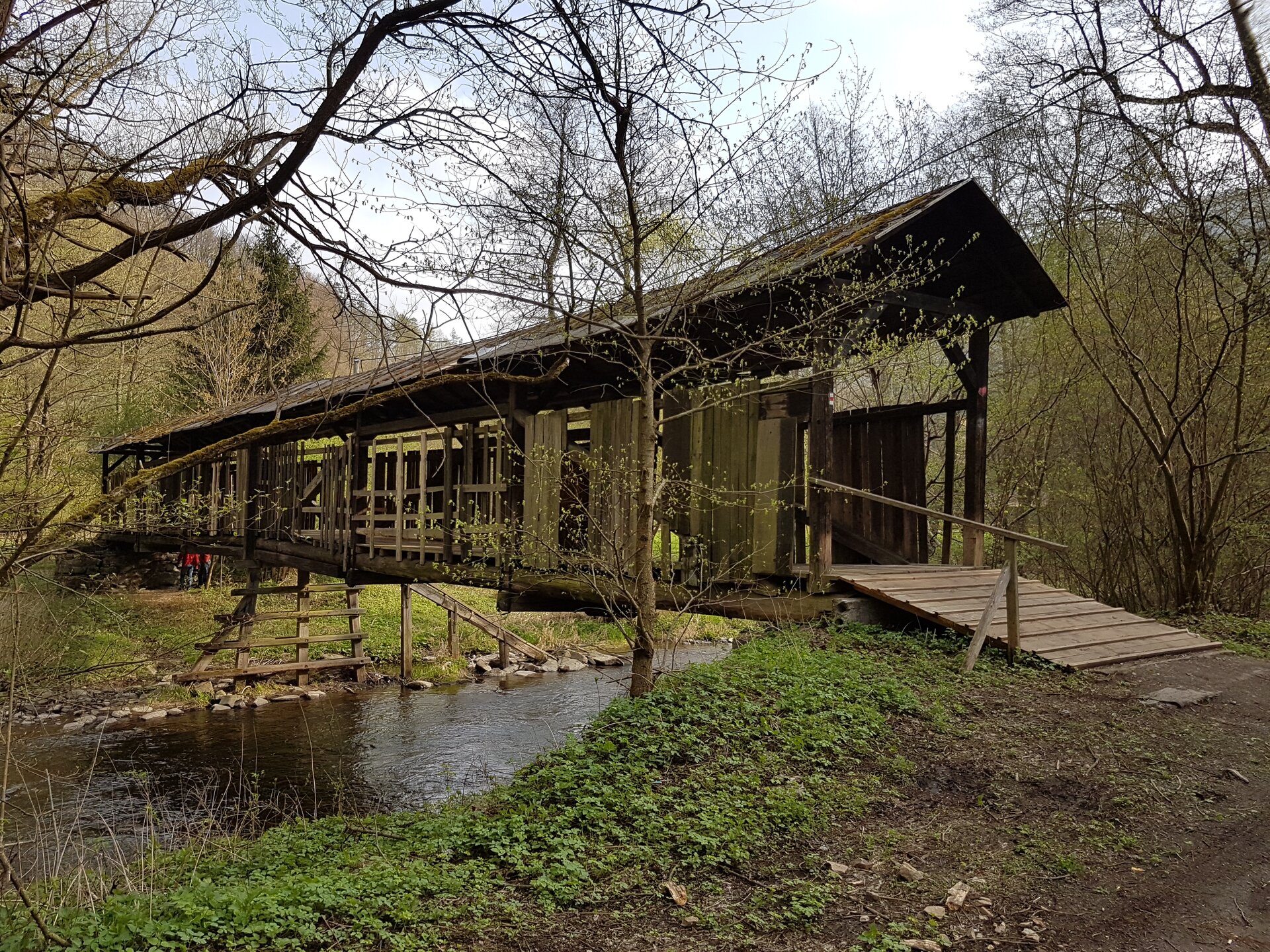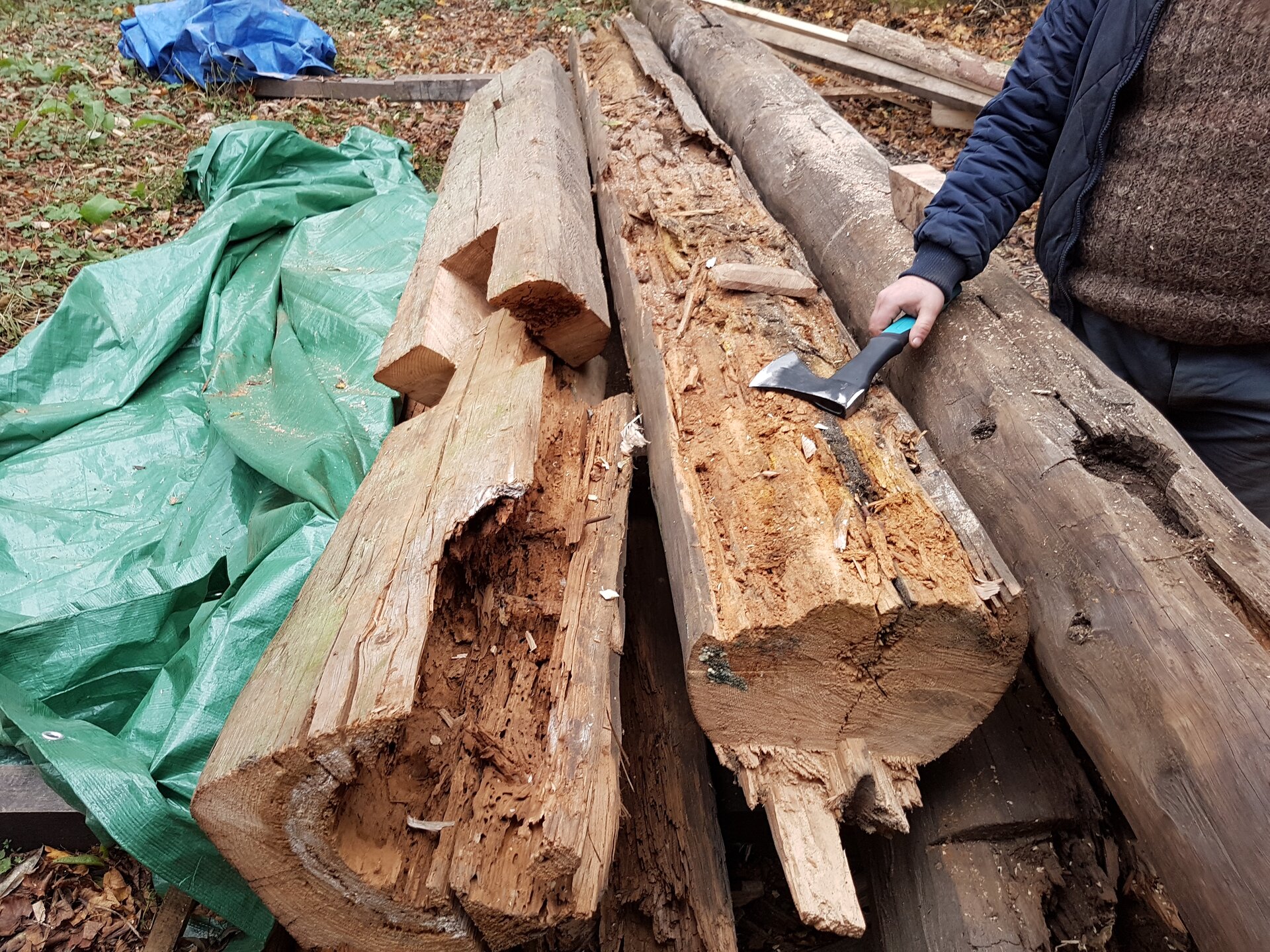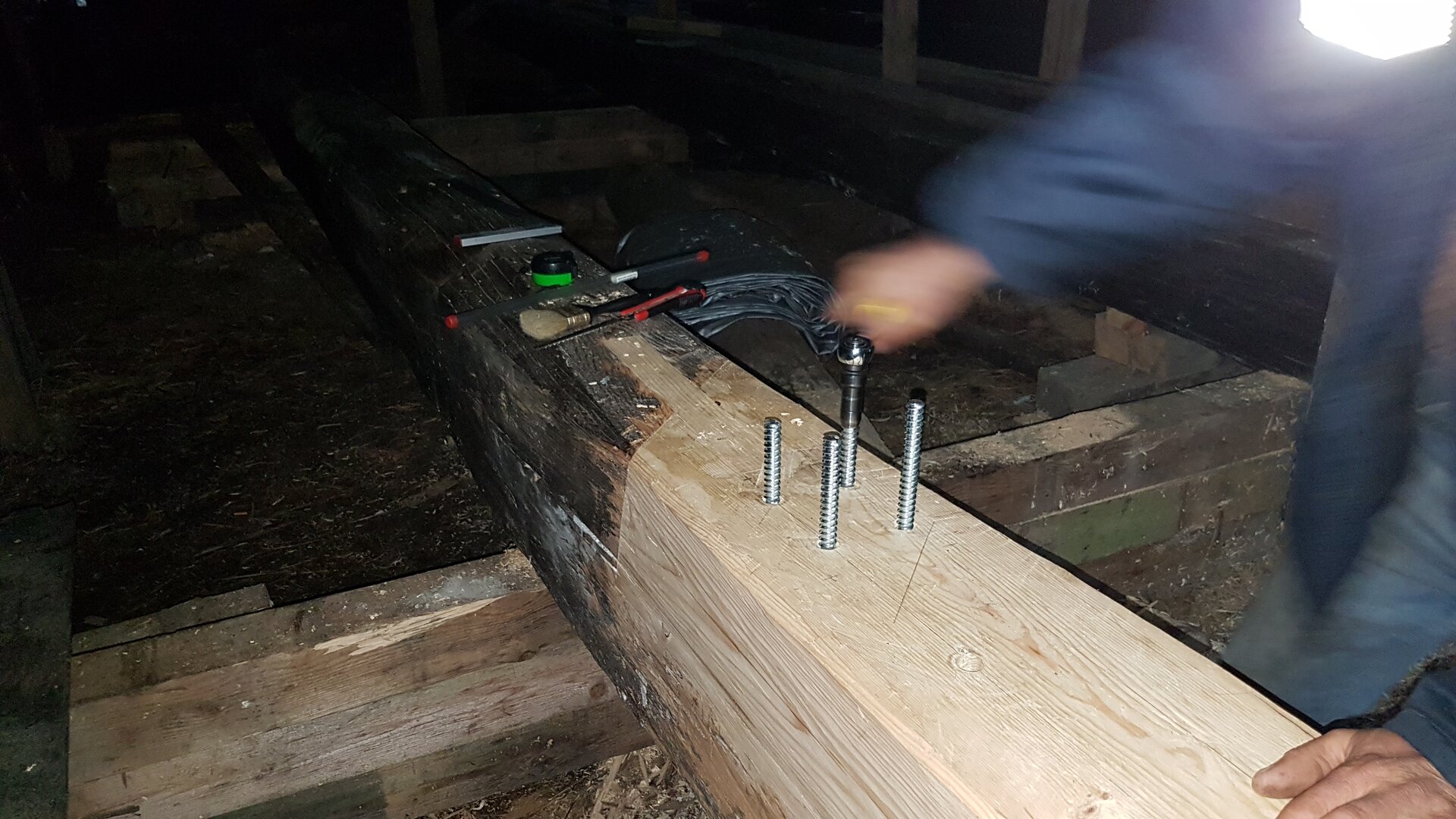 Author
Ing. Zdeněk Vejpustek, Ph.D. / WaVe Structural Design s.r.o.; Ing. Radek Šiška / Designtec s.r.o.
Studio
Location
49.4182078N, 16.3674011E, Prudká, 592 61 Doubravník, Česká republika
Investor
Městys Doubravník, Doubravník 75, 592 61
www.doubravnik.cz
Supplier
STARSTAV – SANACE s.r.o., Štefánikova 849/21, Veveří, 602 00 Brno
Date of project approval
January 2021
Fotograf
The picturesque corner Prudká is located in the Svratecká Hornatina Nature Park. A wooden covered footbridge connects the railway line and the road towards Doubravník in the valley of the Sokolí skála nature reserve. The footbridge was built in 1899 by master carpenter Jan Nejez of Železný for the owner of a nearby paper and paperboard factory so that his employees could access the newly built railway. The footbridge has been listed since 1994 - it belongs to a small group of preserved wooden bridges in the Svratka river basin. The footbridge has both practical (access from the Prudká train station) and symbolic significance for the local community. That is why the work was thoroughly supervised and local people were also involved. An important part of the design and implementation was the analysis of the original construction methods, the effort to understand them and reuse them (cooperation with specialists in various fields, professional growth of all).
The footbridge is formed by two bridge spans supported on stone abutments on the sides and on a wooden oak support in the centre. At the center oak support, it was necessary to remove accumulations of alluvial material, inspect and adjust the foundation in the riverbed, replace degraded pieces of oak timber and re-weight with large stones.
Each of the spans is carried by a pair of main historic wooden trusses ("hanging-double post truss" or "Queen post truss"). All of the joints of the trusses are carpentry and, even after reconstruction, function exactly the same as in the original structure.
Much of the historic wood has shown some degree of wood degradation. The goal was to preserve as much of the historic wood as possible, so only the degraded wood was very carefully removed and a copy of the original carpentry joint was attached to the prosthesis. The new prostheses were attached to the original healthy timber with a glued carpentry joint secured with 16mm SFS WB hidden screws.
Green building
Environmental certification
| | |
| --- | --- |
| Type and level of certificate | - |
Water management
| | |
| --- | --- |
| Is rainwater used for irrigation? | |
| Is rainwater used for other purposes, e.g. toilet flushing ? | |
| Does the building have a green roof / facade ? | |
| Is reclaimed waste water used, e.g. from showers and sinks ? | |
The quality of the indoor environment
| | |
| --- | --- |
| Is clean air supply automated ? | |
| Is comfortable temperature during summer and winter automated? | |
| Is natural lighting guaranteed in all living areas? | |
| Is artificial lighting automated? | |
| Is acoustic comfort, specifically reverberation time, guaranteed? | |
| Does the layout solution include zoning and ergonomics elements? | |
Principles of circular economics
| | |
| --- | --- |
| Does the project use recycled materials? | |
| Does the project use recyclable materials? | |
| Are materials with a documented Environmental Product Declaration (EPD) promoted in the project? | |
| Are other sustainability certifications used for materials and elements? | |
Energy efficiency
| | |
| --- | --- |
| Energy performance class of the building according to the Energy Performance Certificate of the building | |
| Is efficient energy management (measurement and regular analysis of consumption data) considered? | |
| Are renewable sources of energy used, e.g. solar system, photovoltaics? | |
Interconnection with surroundings
| | |
| --- | --- |
| Does the project enable the easy use of public transport? | |
| Does the project support the use of alternative modes of transport, e.g cycling, walking etc. ? | |
| Is there access to recreational natural areas, e.g. parks, in the immediate vicinity of the building? | |