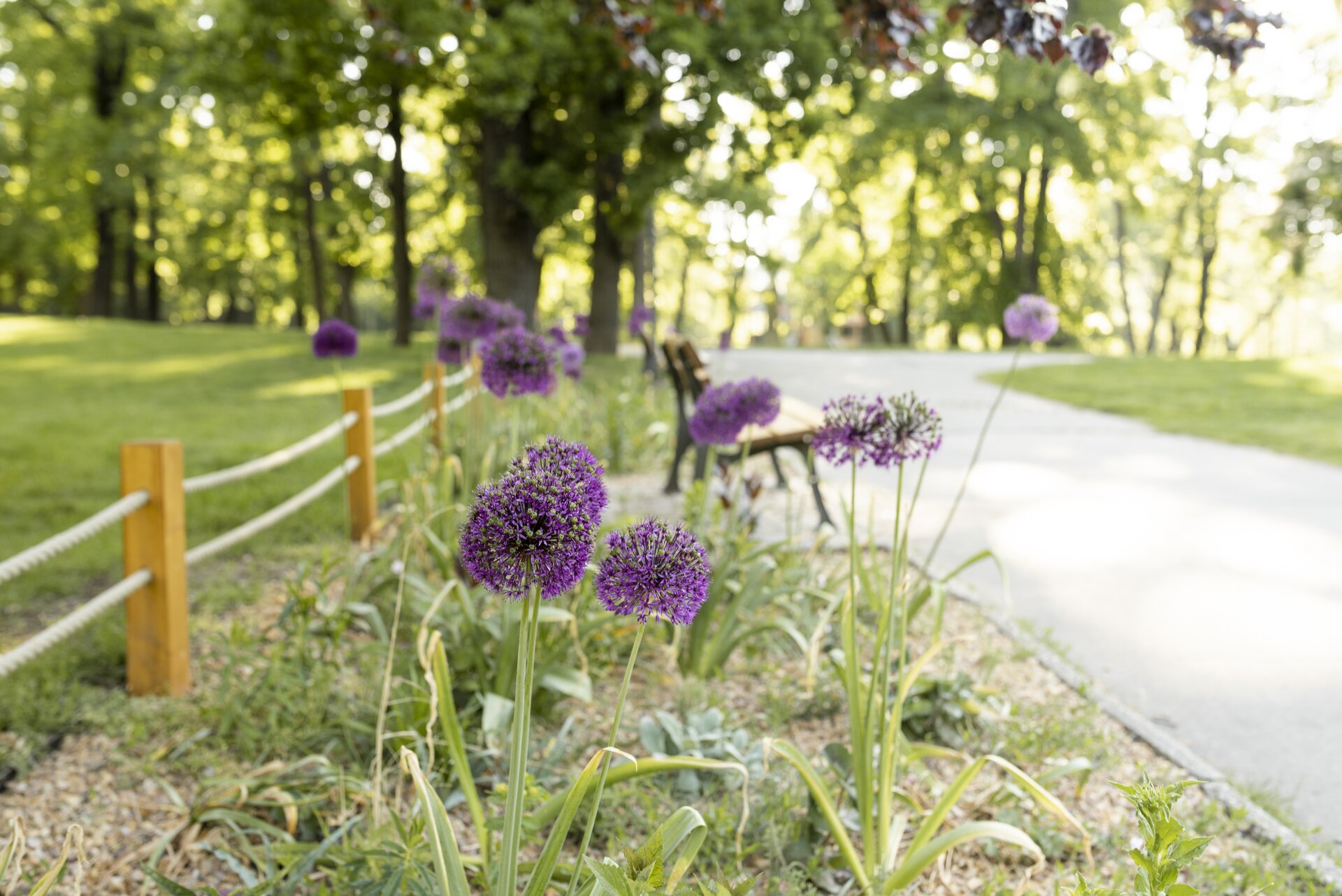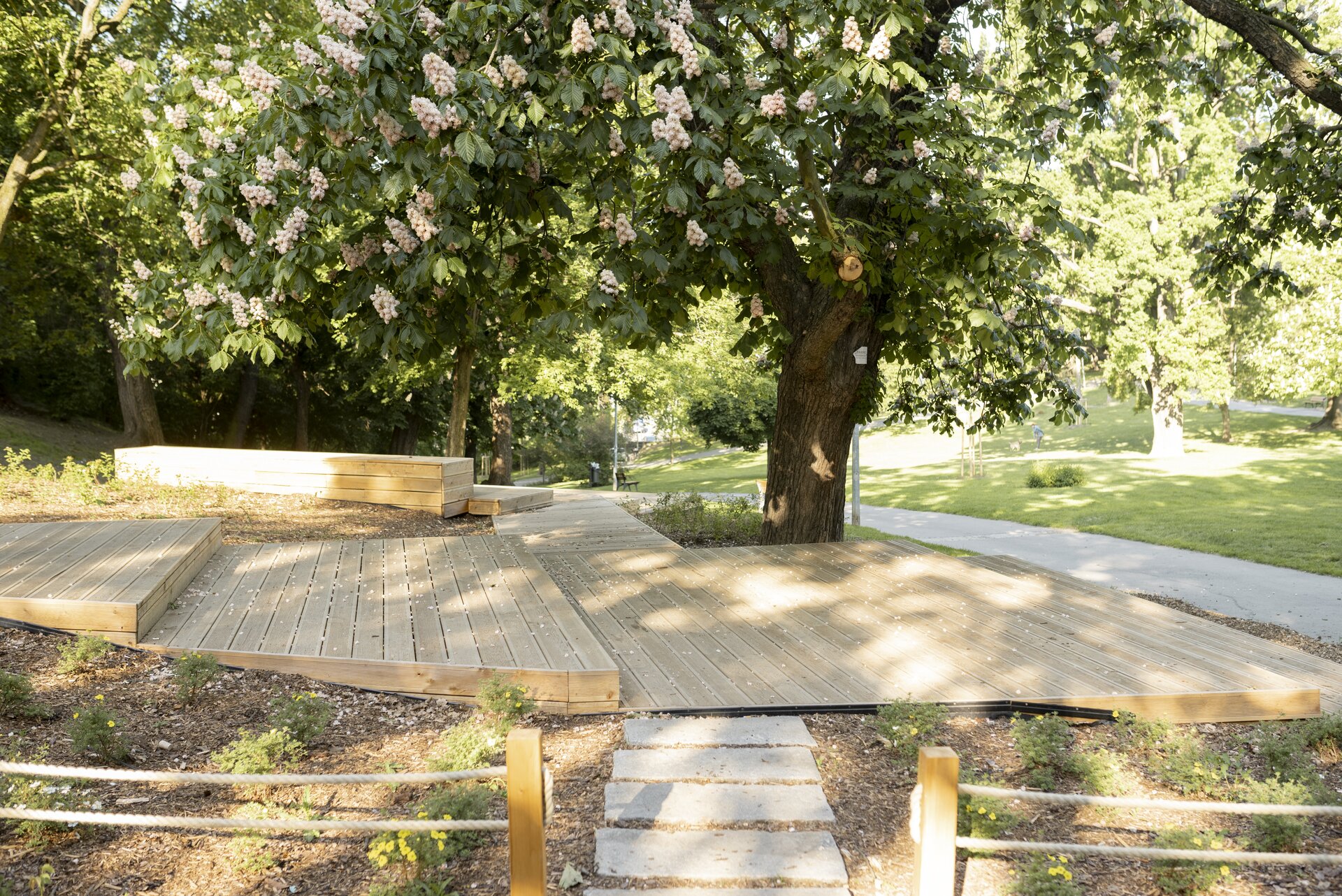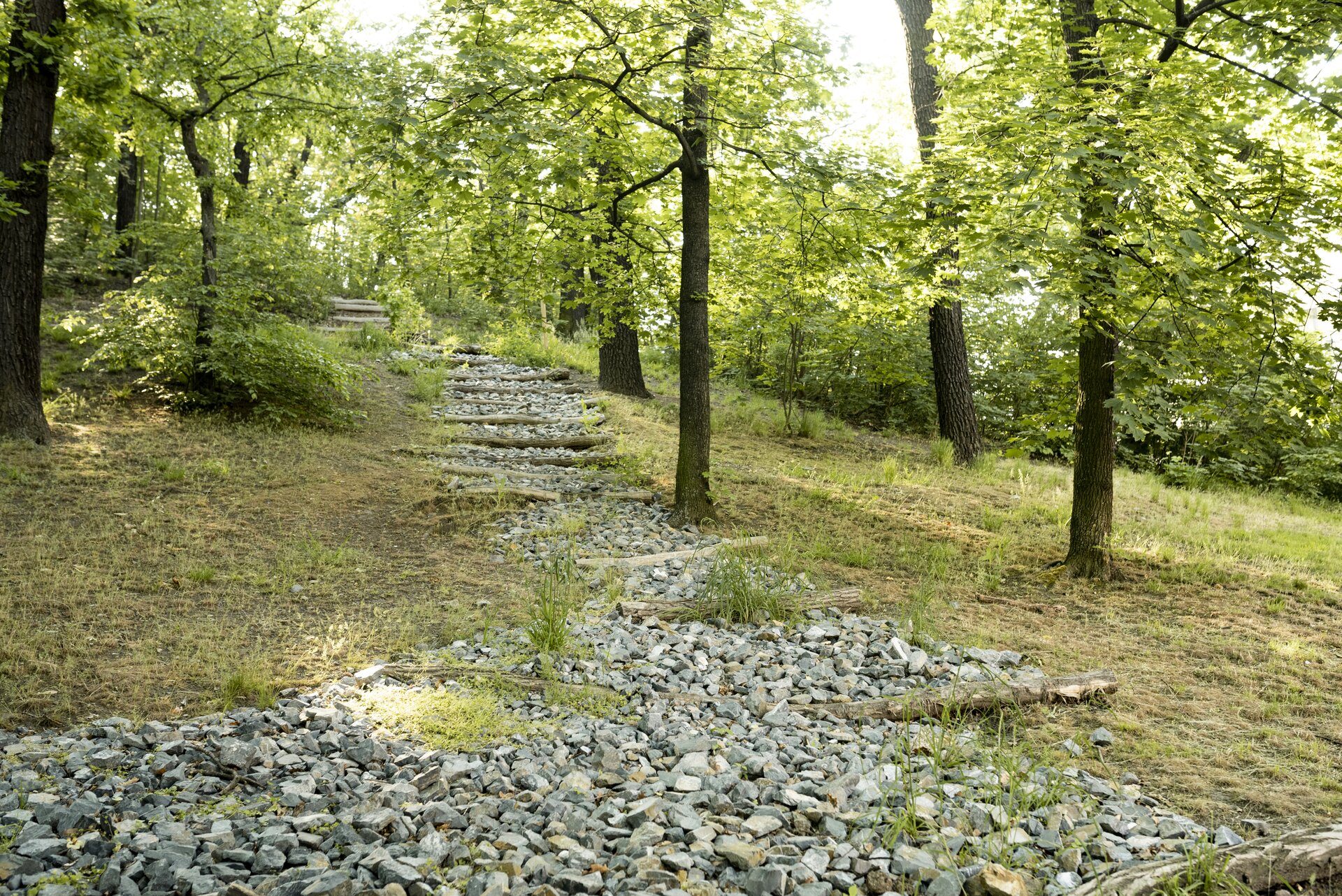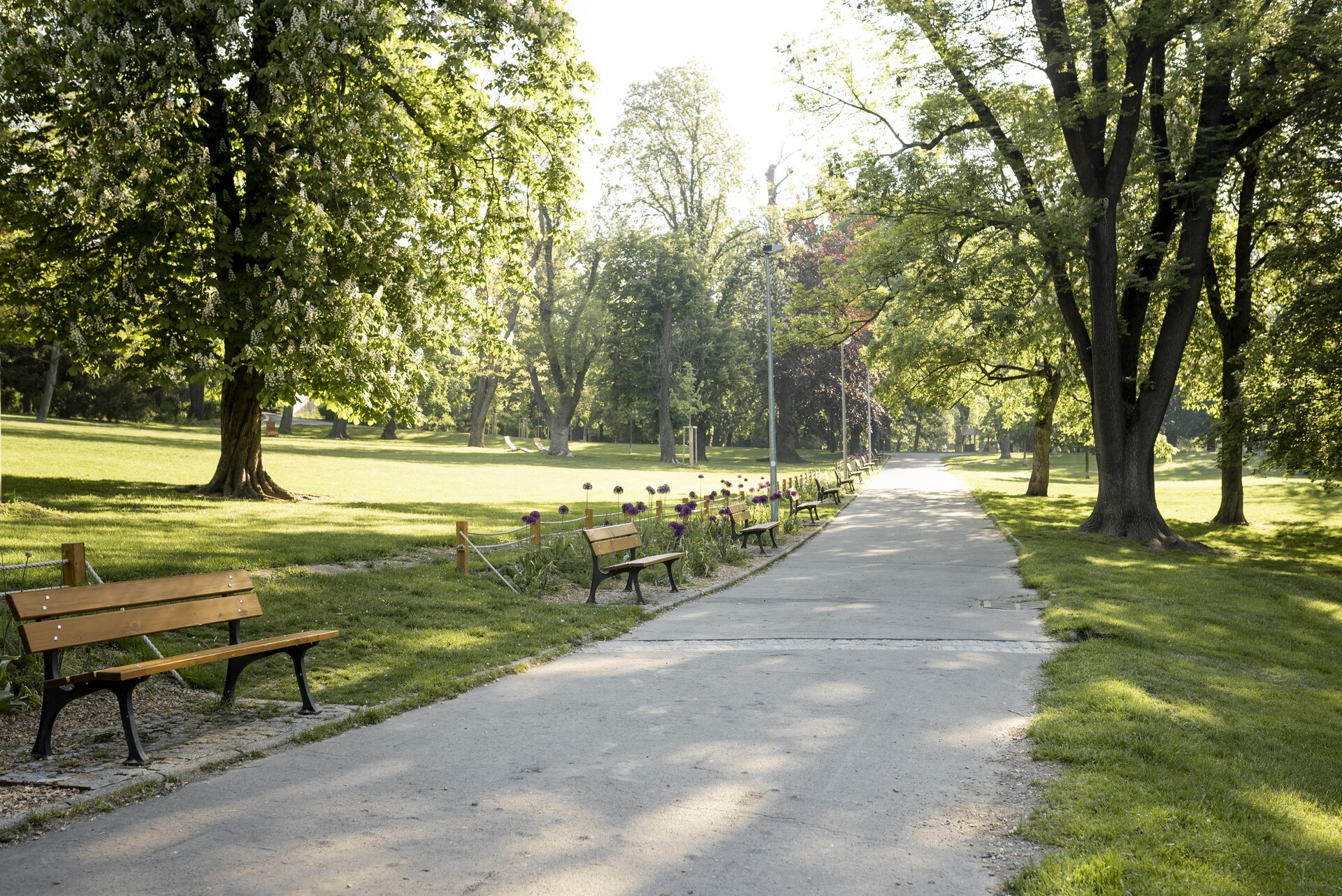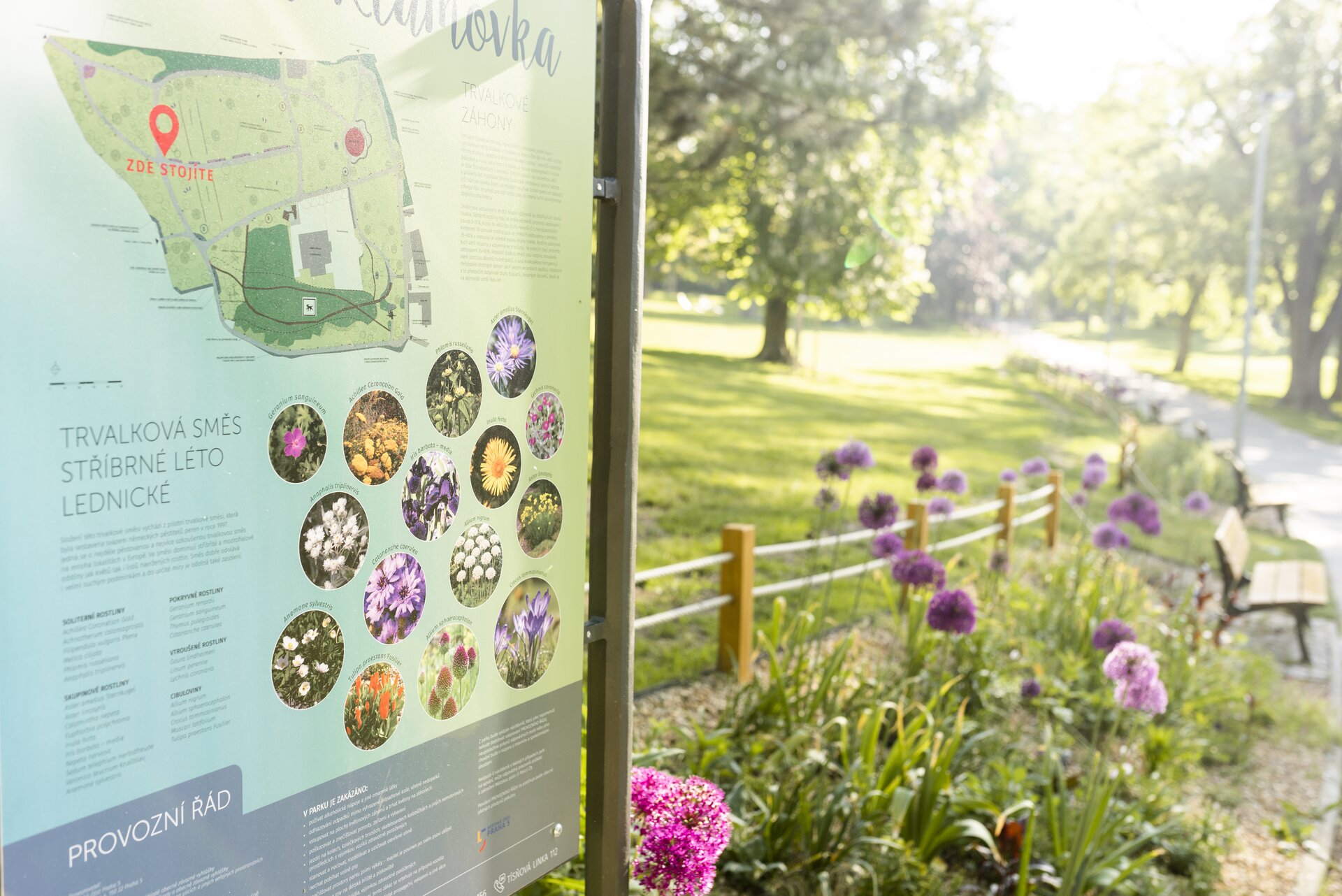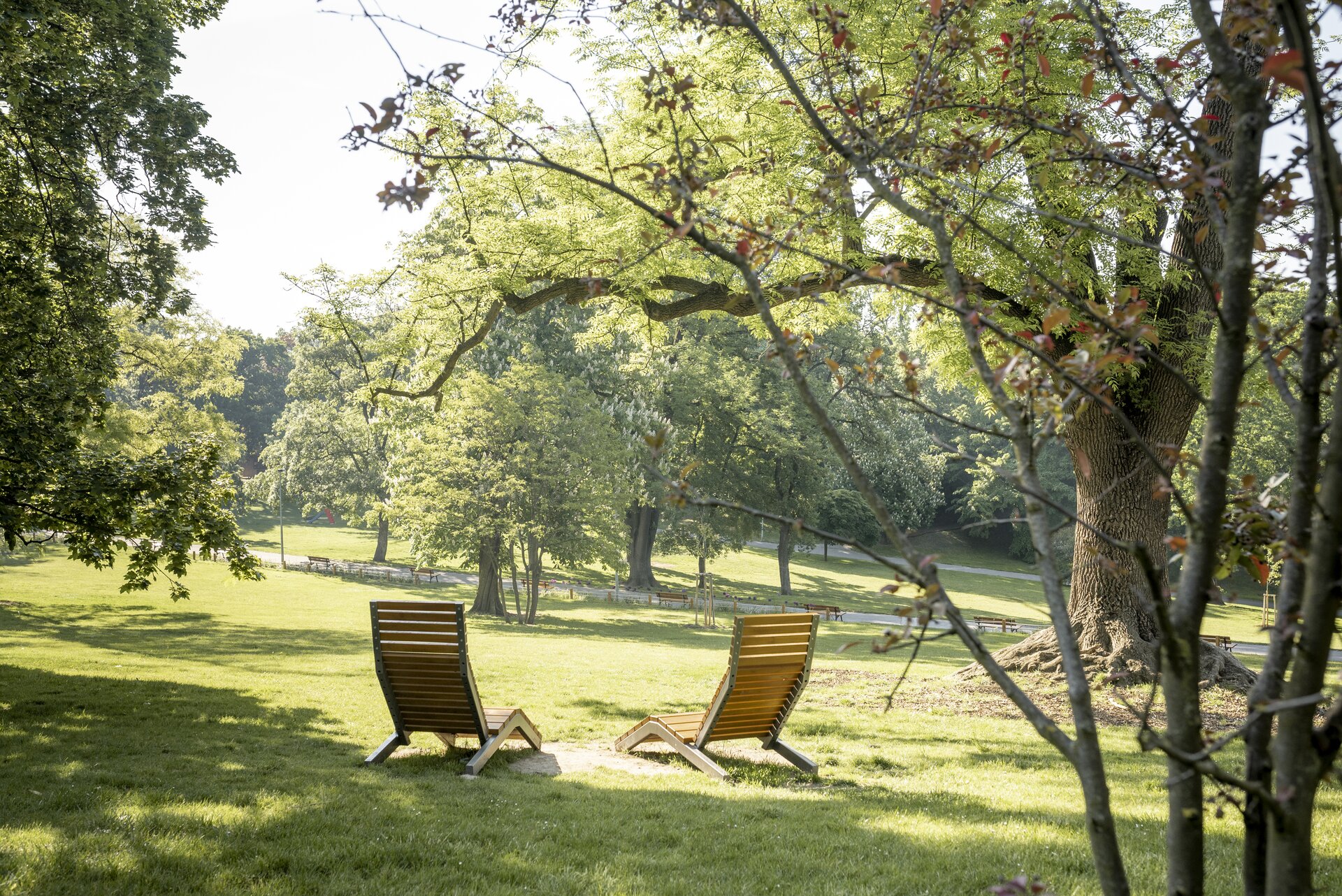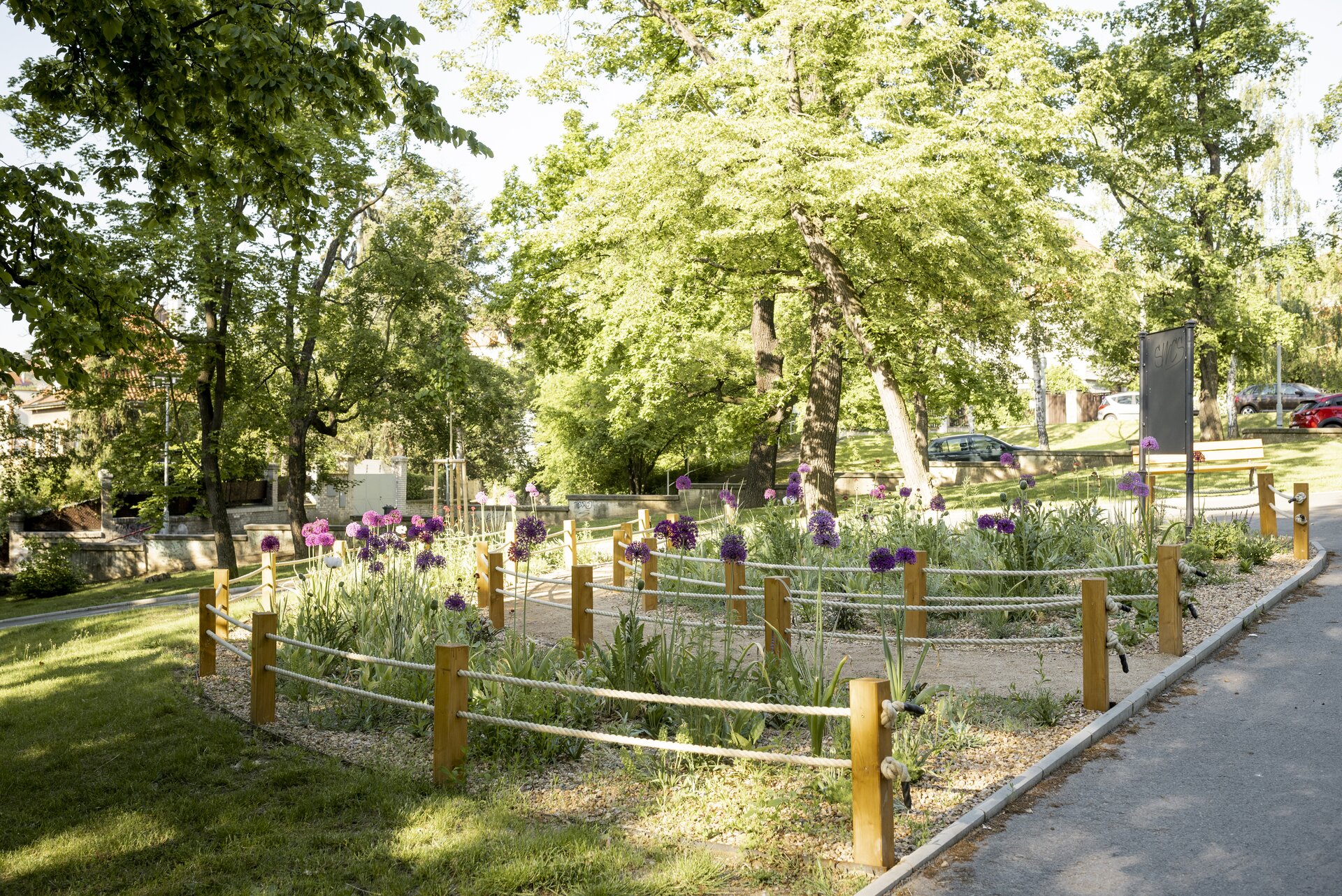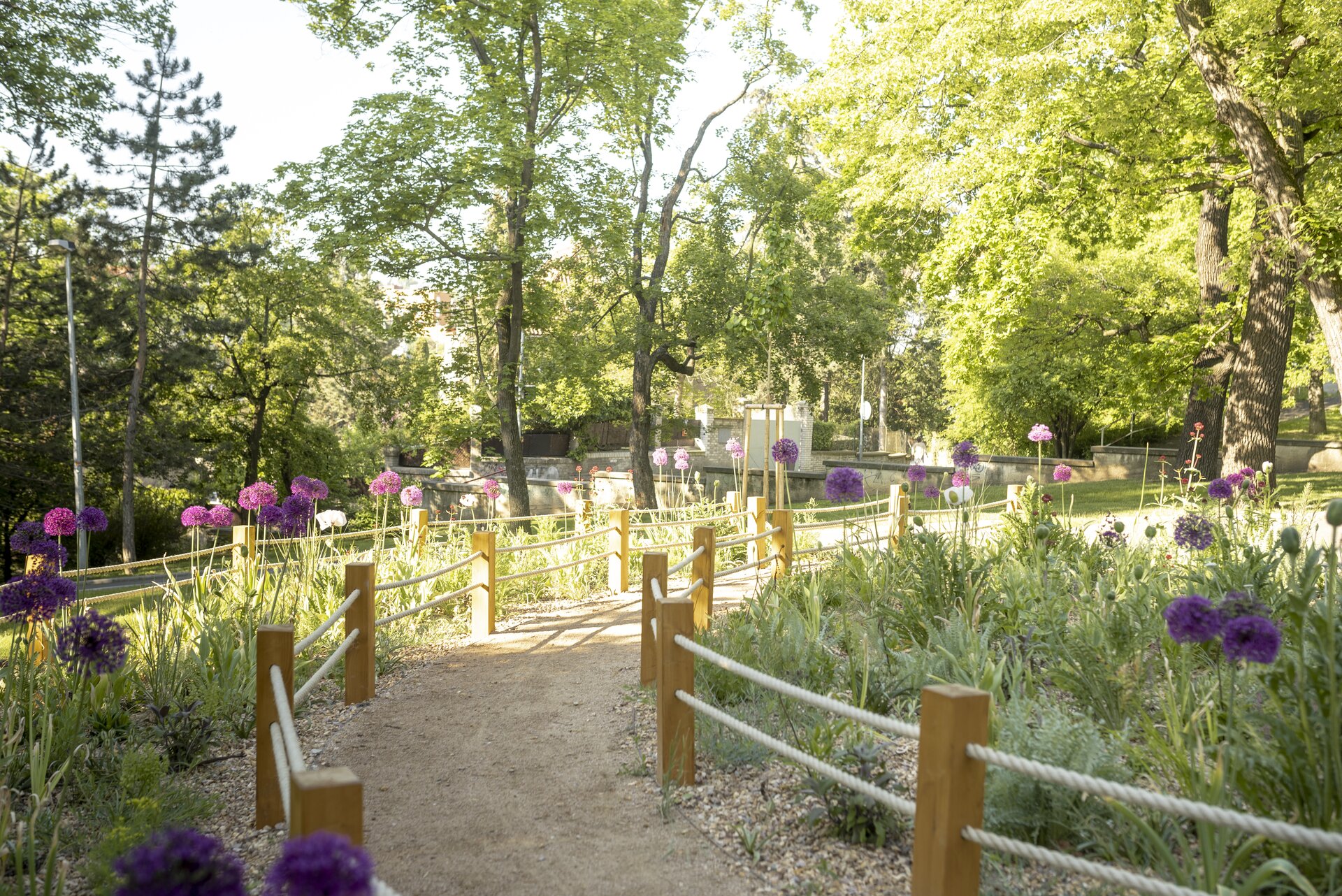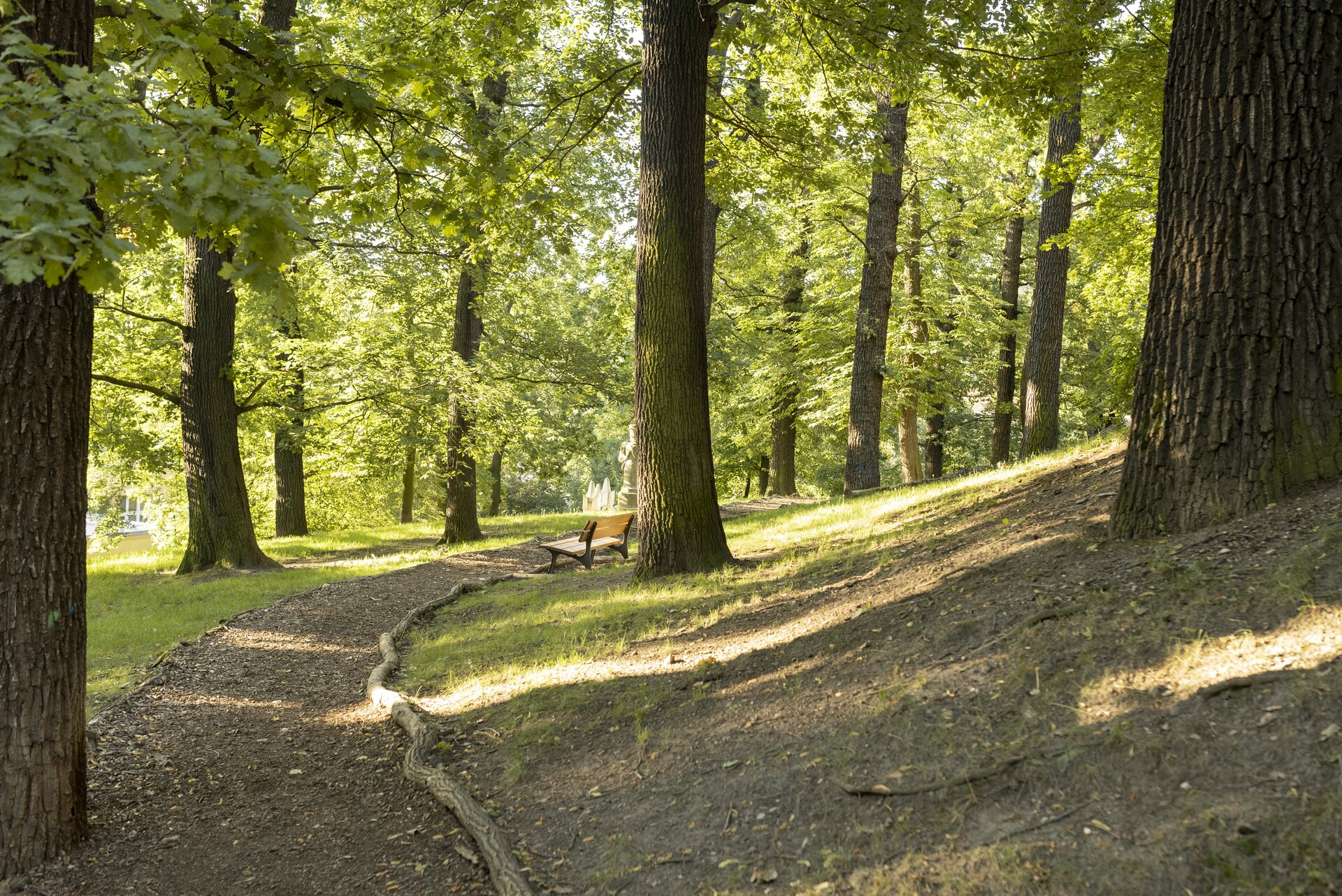 | | |
| --- | --- |
| Author | Ing. Pavlína Elfová, Ing. Lenka Vyhnálková / Living in green s.r.o. Ing., Arch. Ondřej Tomšů, Ing. David Hora |
| Studio | |
| Location | Park Klamovka, 150 00 Praha 5 - Smíchov |
| Investor | MČ Praha 5, Nám. 14. října 1381/4, 150 00 Praha 5 - Smíchov |
| Supplier | Gabriel s.r.o., České Kopisty 208, 412 01 Litoměřice |
| Date of project approval | November 2020 |
| Fotograf | |
The Klamovka Park is a unique place where you encounter historical references at almost every step. Therefore the clear task of the planned revitalization project was to respect these historical references and specify appropriate plantings to enhance the site's character in the spirit of "less is more". The second goal of the revitalization project was to resolve minor problems present in the area.
The Klamovka Park general revitalization project included maintenance of existing trees and subsequent additions of new plantings. Several particularly valuable trees received special arborist treatment to support their growth in coming years. Measures to increase rainfall infiltration in vegetated areas were also implemented using appropriate groundwork and engineering measures. Perennial plantings with season-long appeal were added along the main walking path and at one of the entry areas. The park also now offers deck chairs for relaxing on lawns and on a wooden dock by the restaurant. Modifications were also made to the dense growth in the southern section of the site, where the existing walks were replaced by naturalistic paths.
Green building
Environmental certification
| | |
| --- | --- |
| Type and level of certificate | - |
Water management
| | |
| --- | --- |
| Is rainwater used for irrigation? | |
| Is rainwater used for other purposes, e.g. toilet flushing ? | |
| Does the building have a green roof / facade ? | |
| Is reclaimed waste water used, e.g. from showers and sinks ? | |
The quality of the indoor environment
| | |
| --- | --- |
| Is clean air supply automated ? | |
| Is comfortable temperature during summer and winter automated? | |
| Is natural lighting guaranteed in all living areas? | |
| Is artificial lighting automated? | |
| Is acoustic comfort, specifically reverberation time, guaranteed? | |
| Does the layout solution include zoning and ergonomics elements? | |
Principles of circular economics
| | |
| --- | --- |
| Does the project use recycled materials? | |
| Does the project use recyclable materials? | |
| Are materials with a documented Environmental Product Declaration (EPD) promoted in the project? | |
| Are other sustainability certifications used for materials and elements? | |
Energy efficiency
| | |
| --- | --- |
| Energy performance class of the building according to the Energy Performance Certificate of the building | |
| Is efficient energy management (measurement and regular analysis of consumption data) considered? | |
| Are renewable sources of energy used, e.g. solar system, photovoltaics? | |
Interconnection with surroundings
| | |
| --- | --- |
| Does the project enable the easy use of public transport? | |
| Does the project support the use of alternative modes of transport, e.g cycling, walking etc. ? | |
| Is there access to recreational natural areas, e.g. parks, in the immediate vicinity of the building? | |