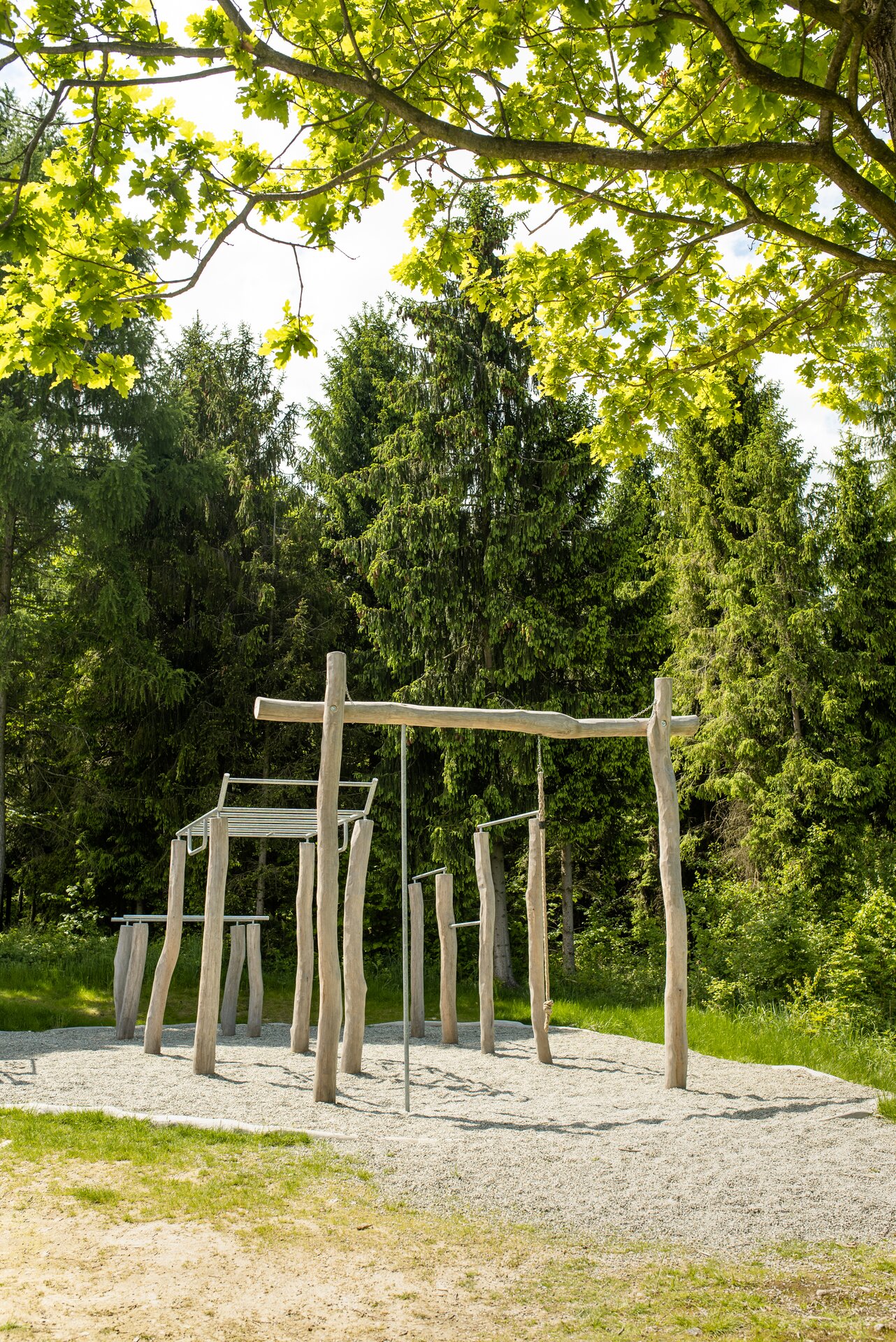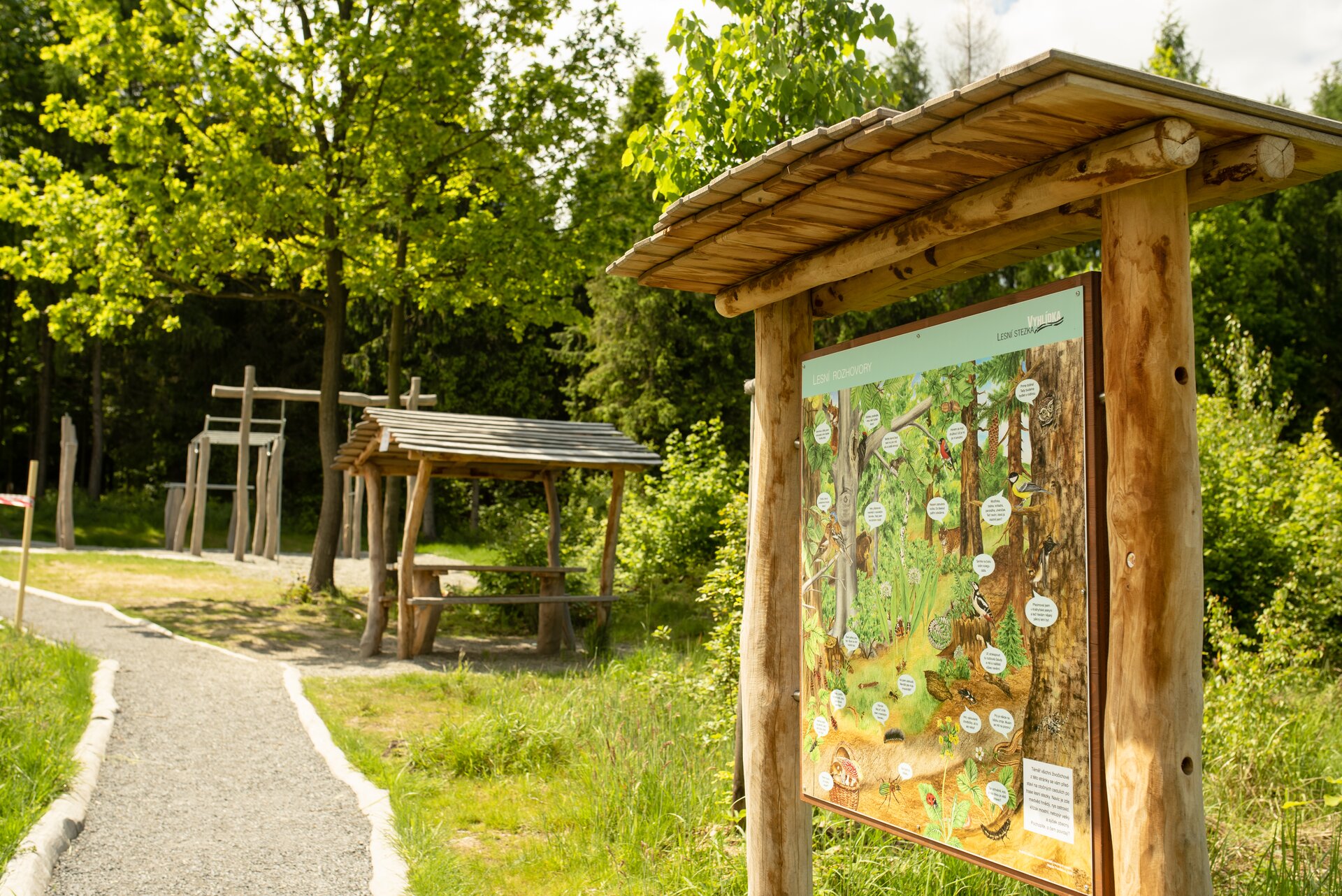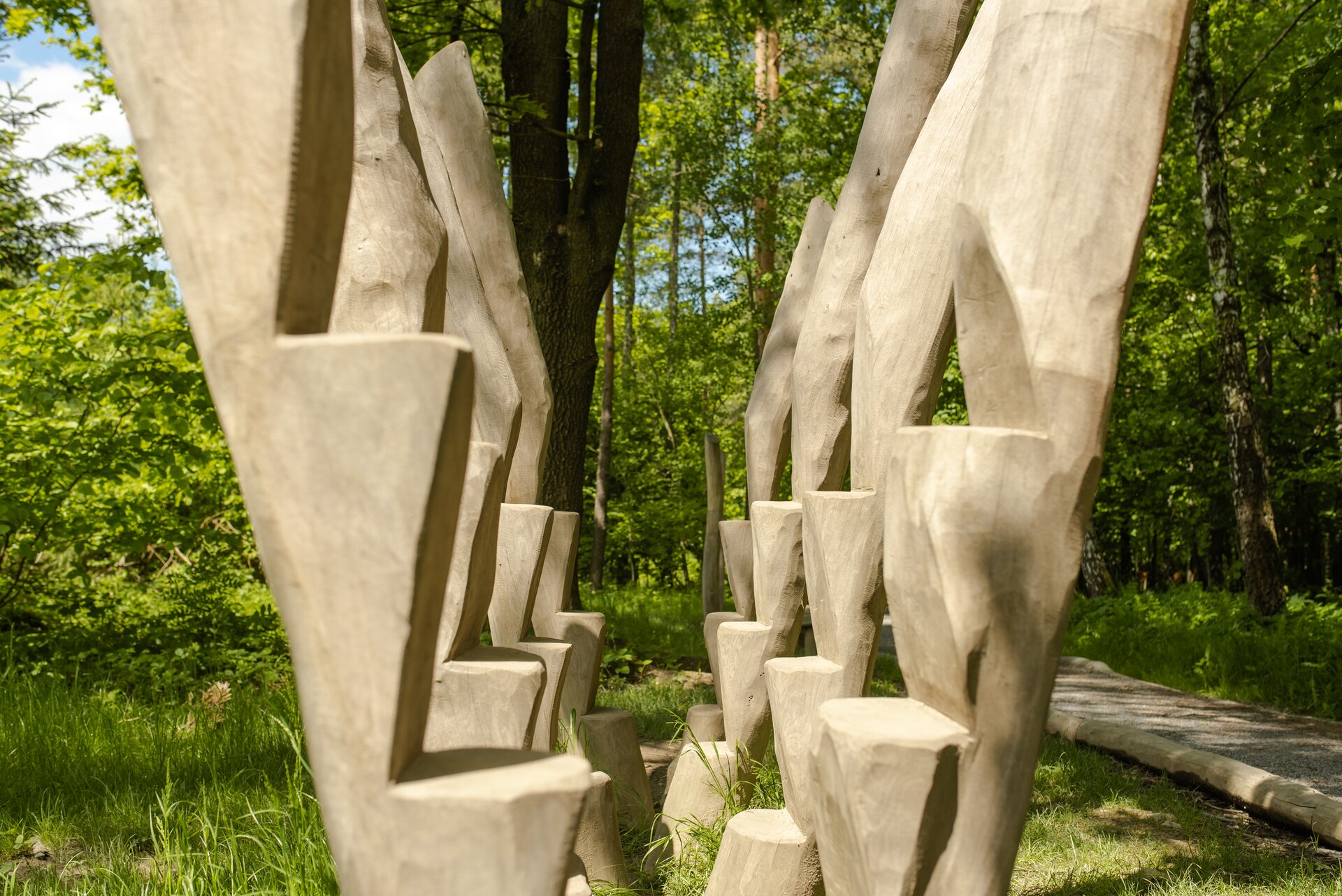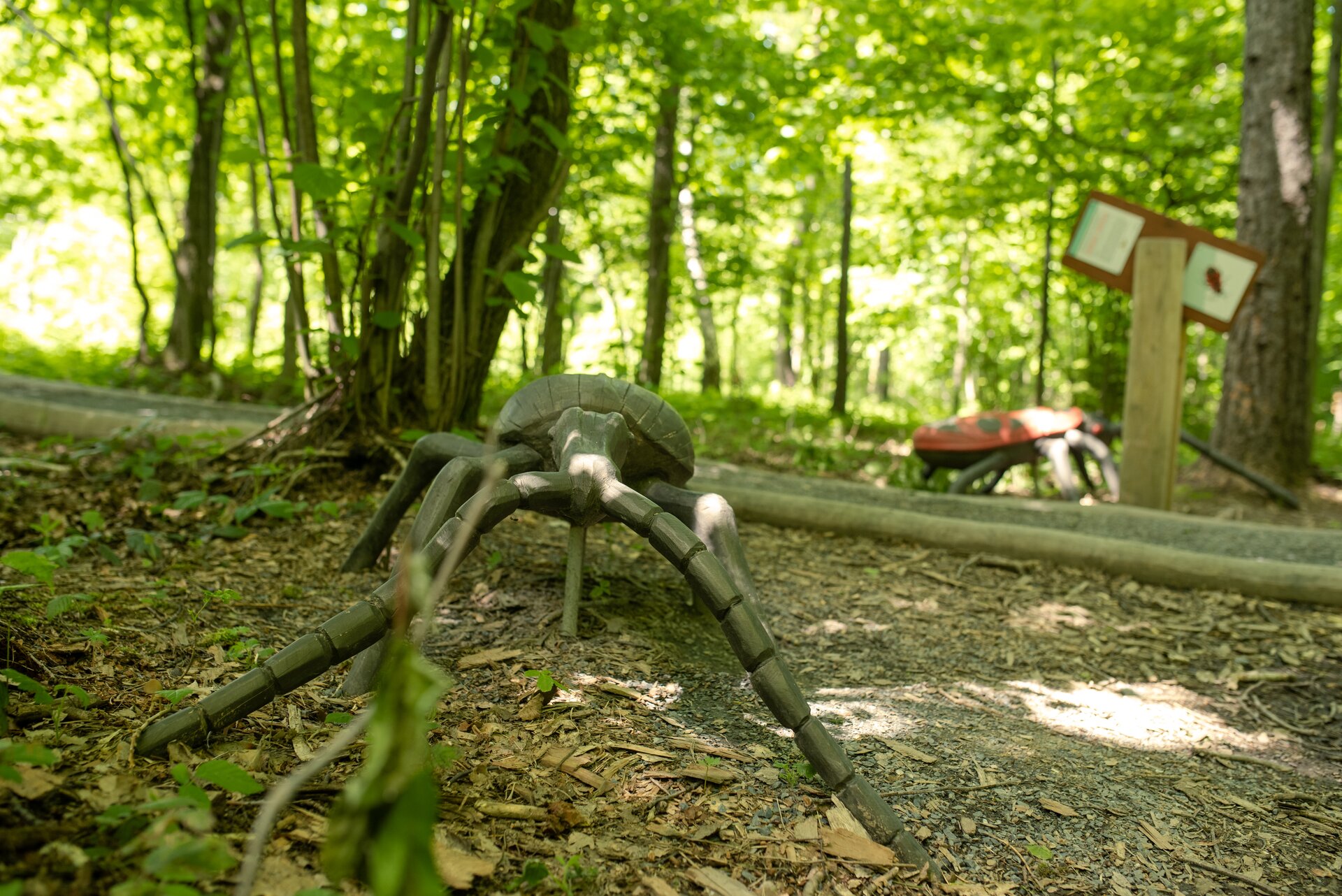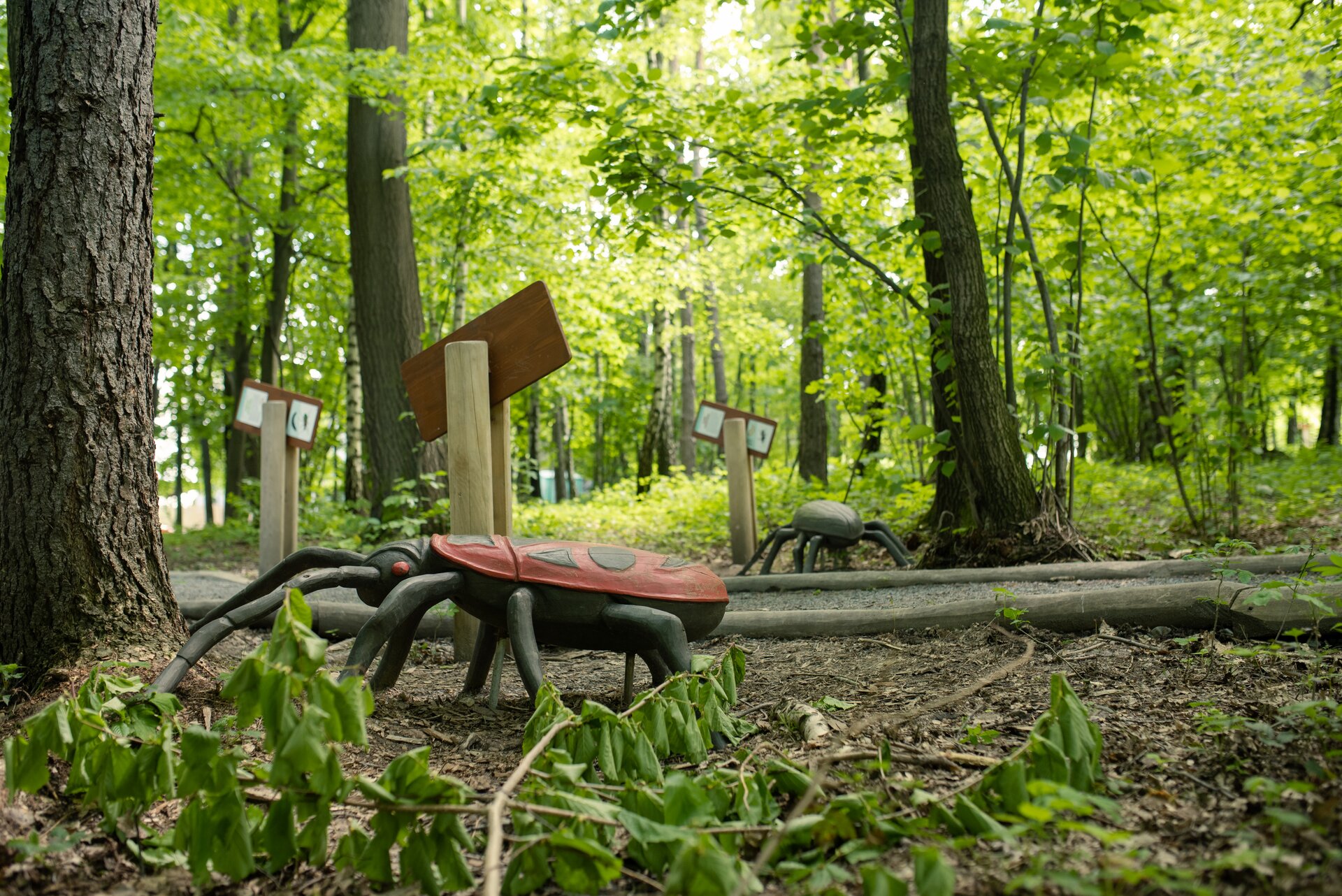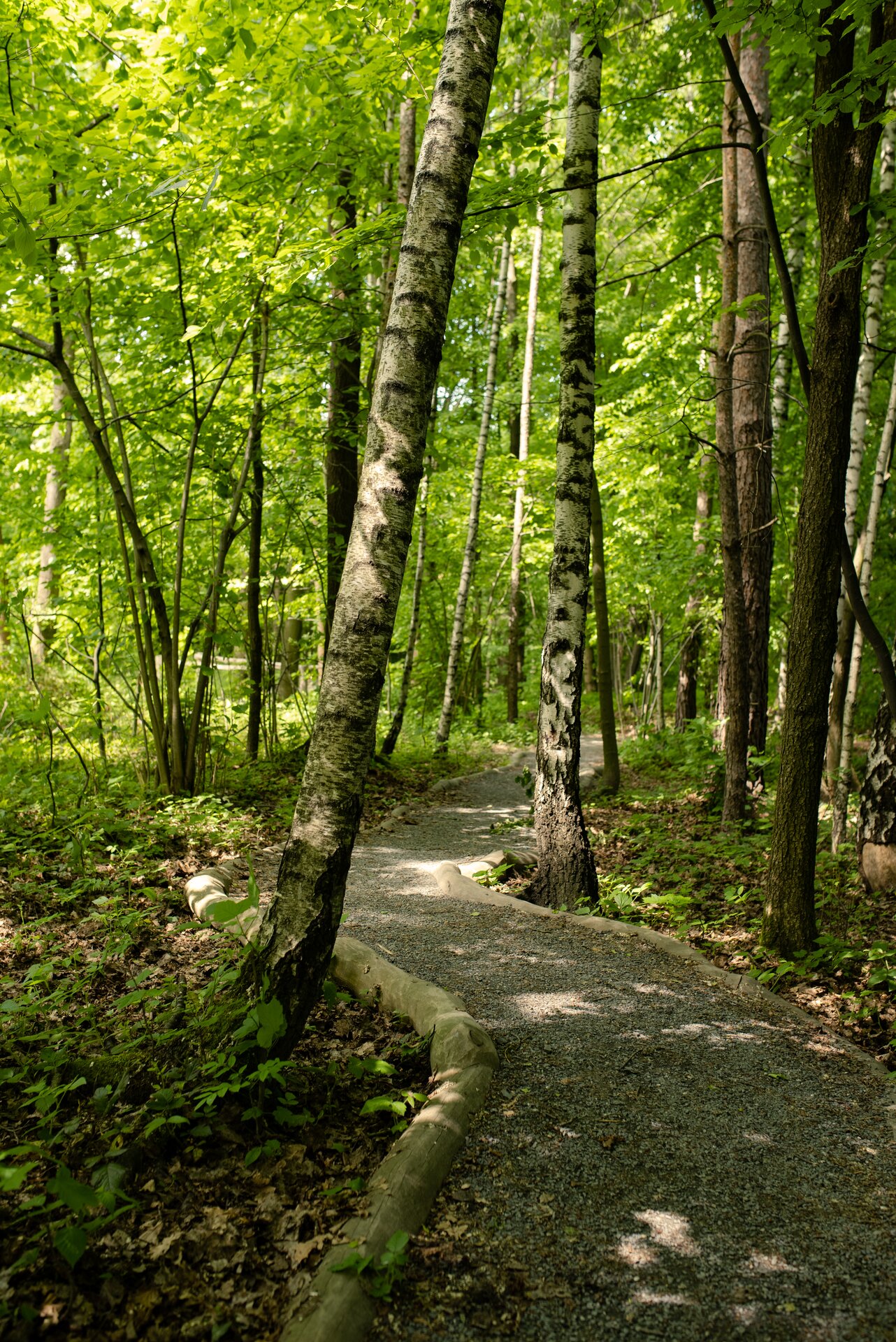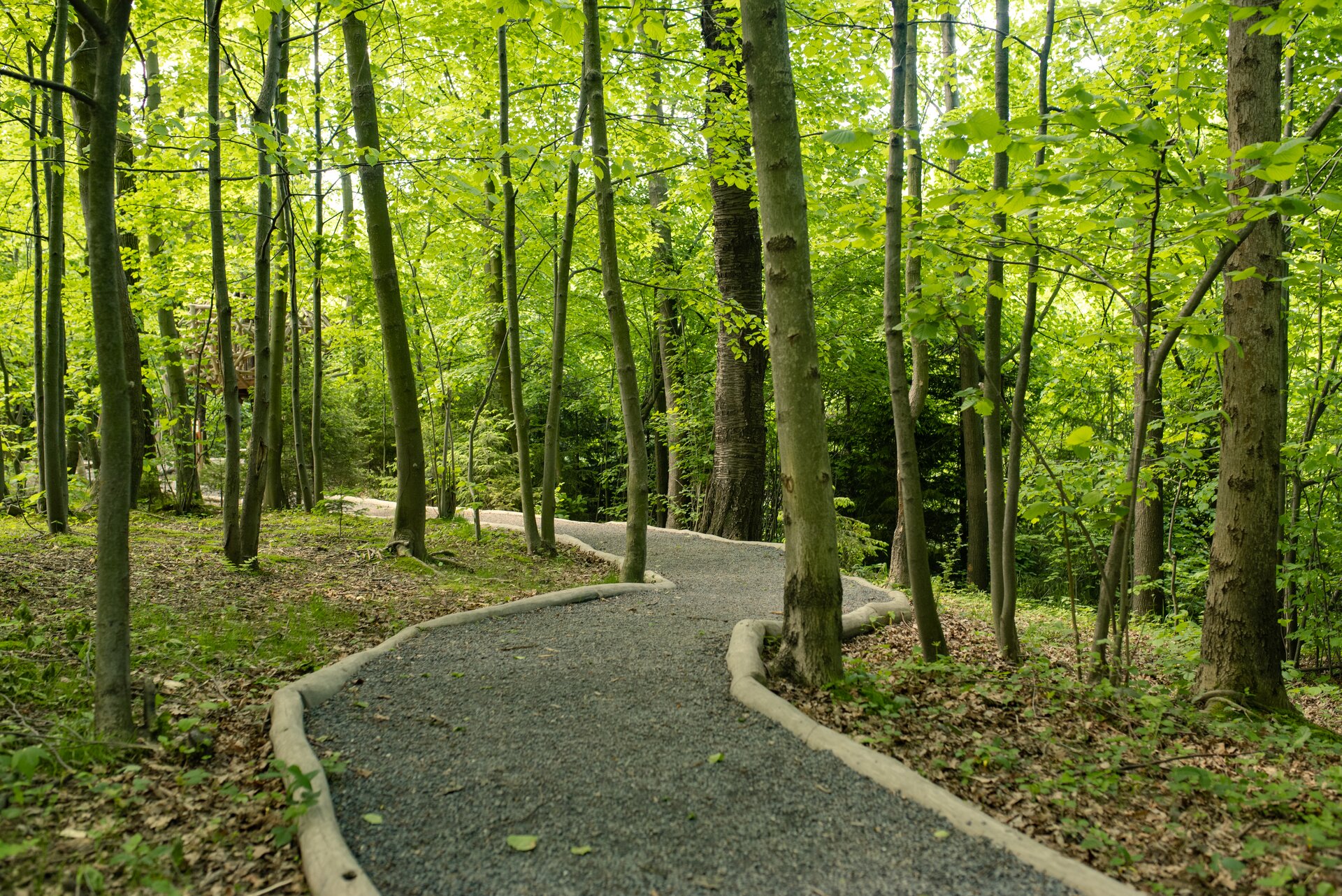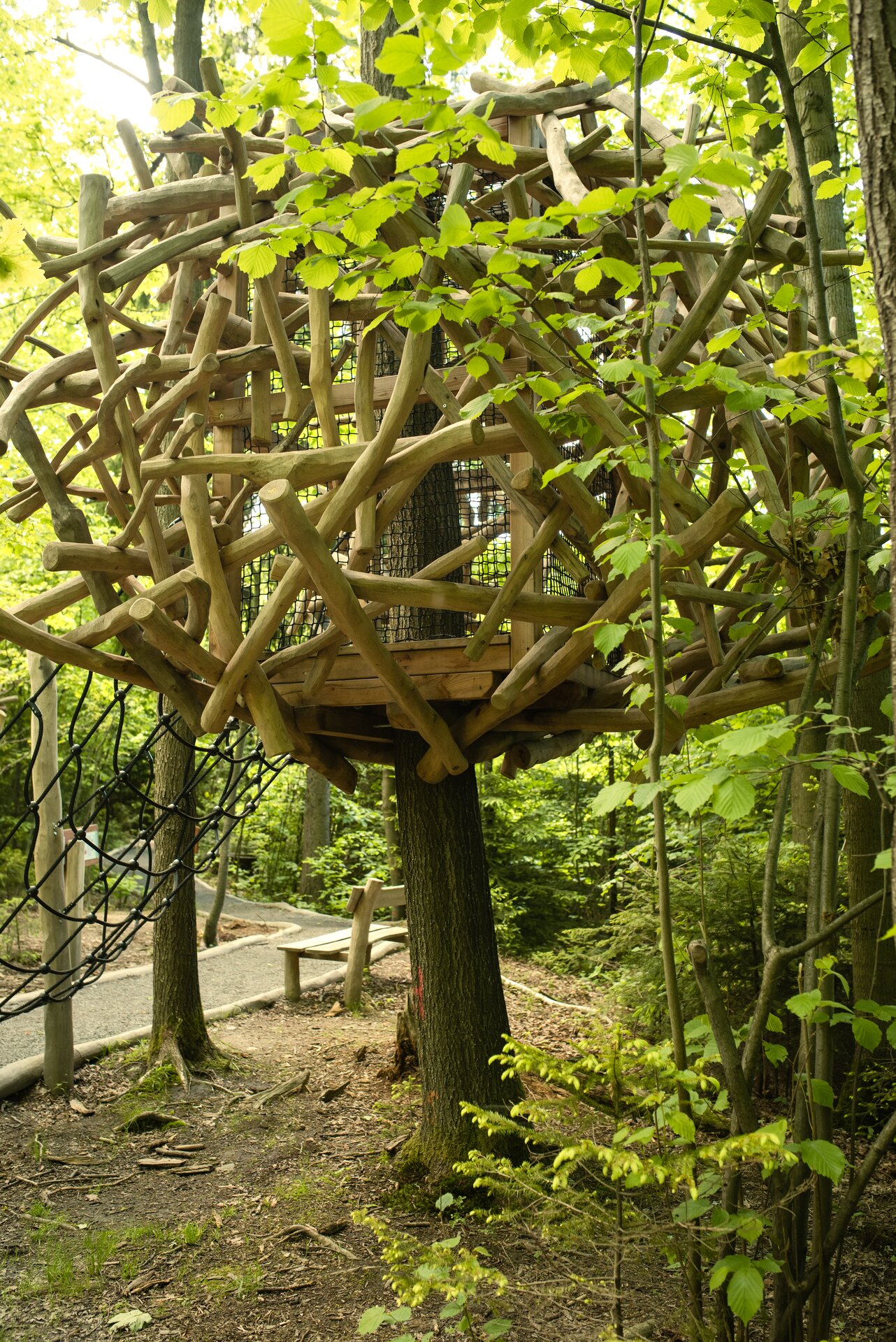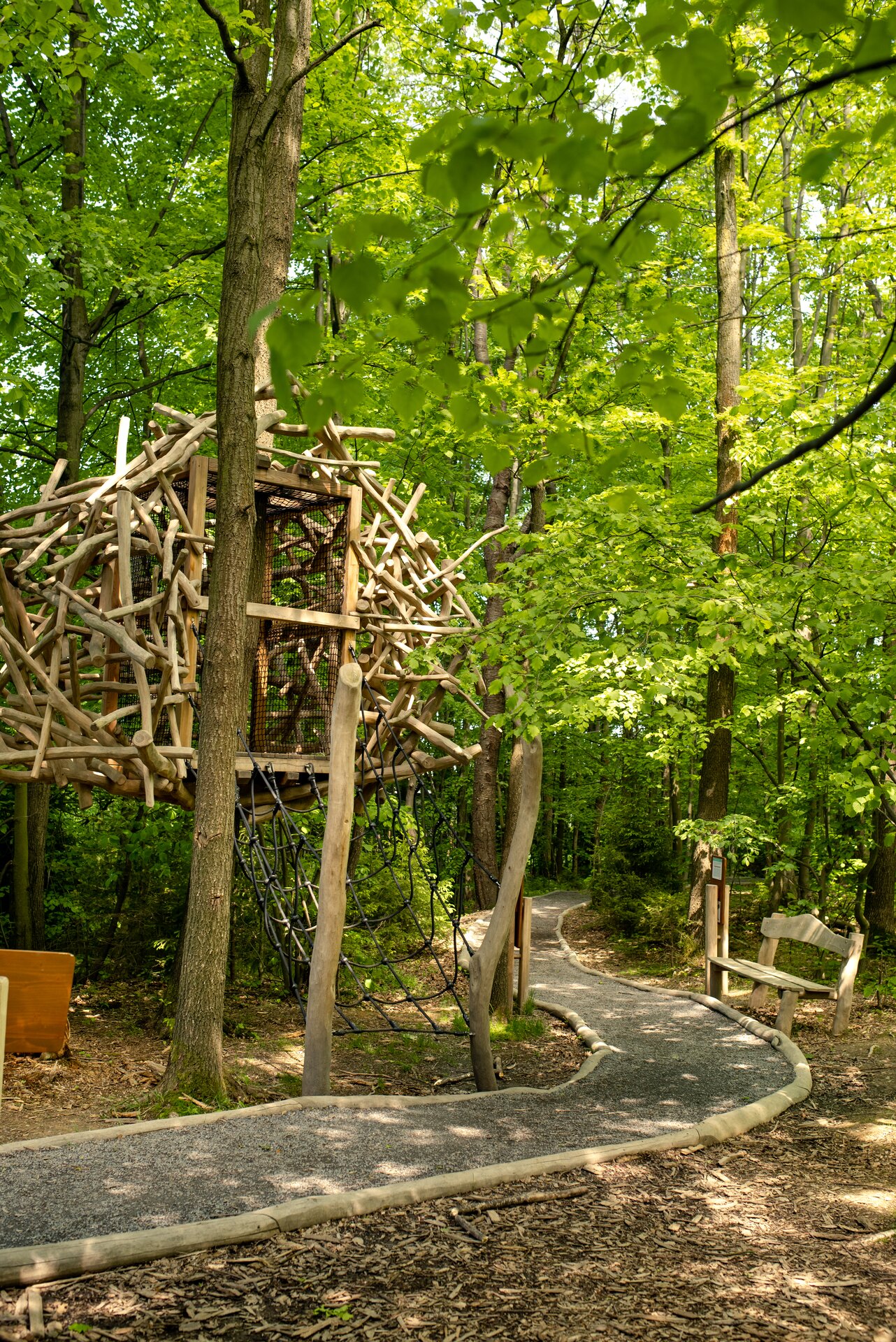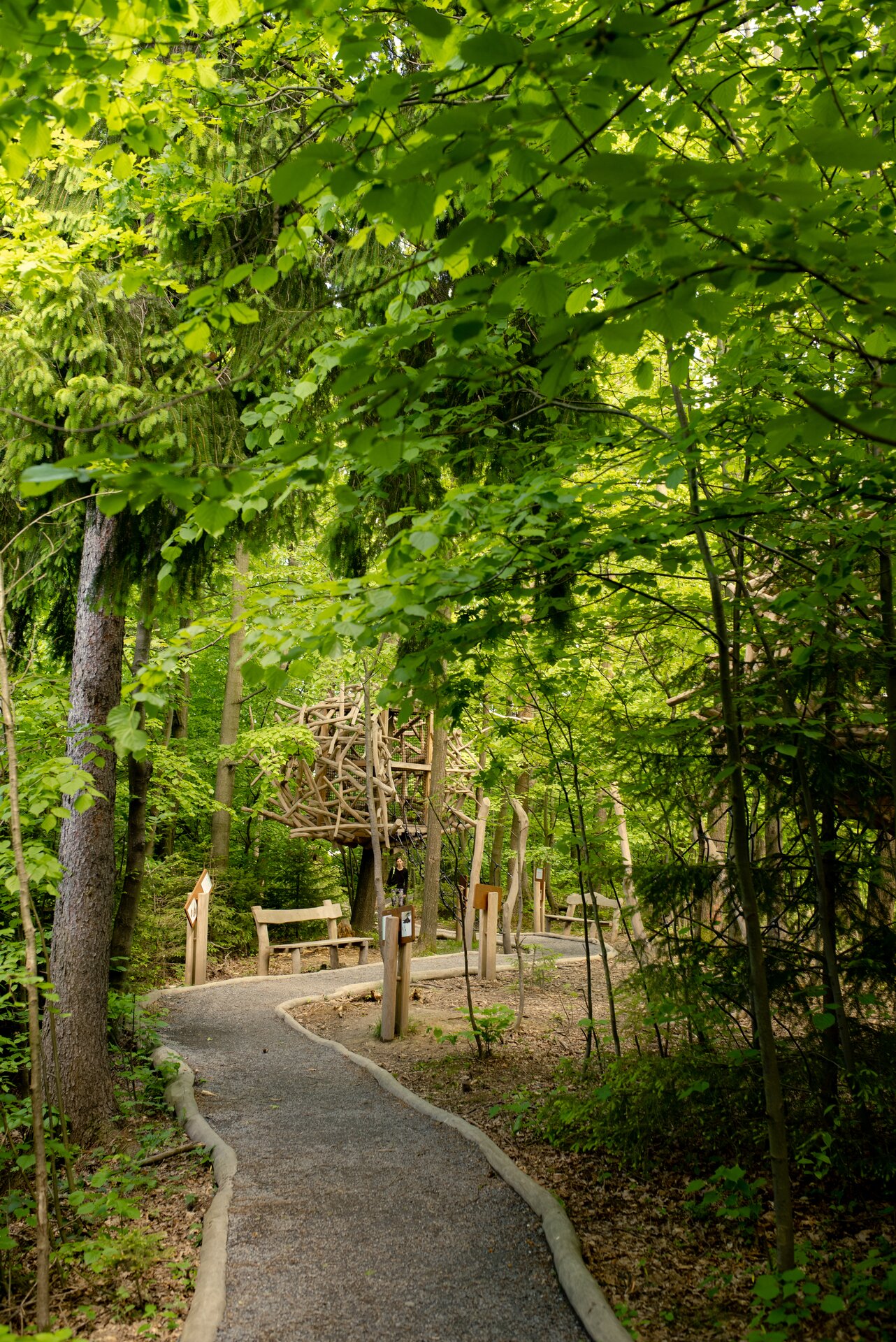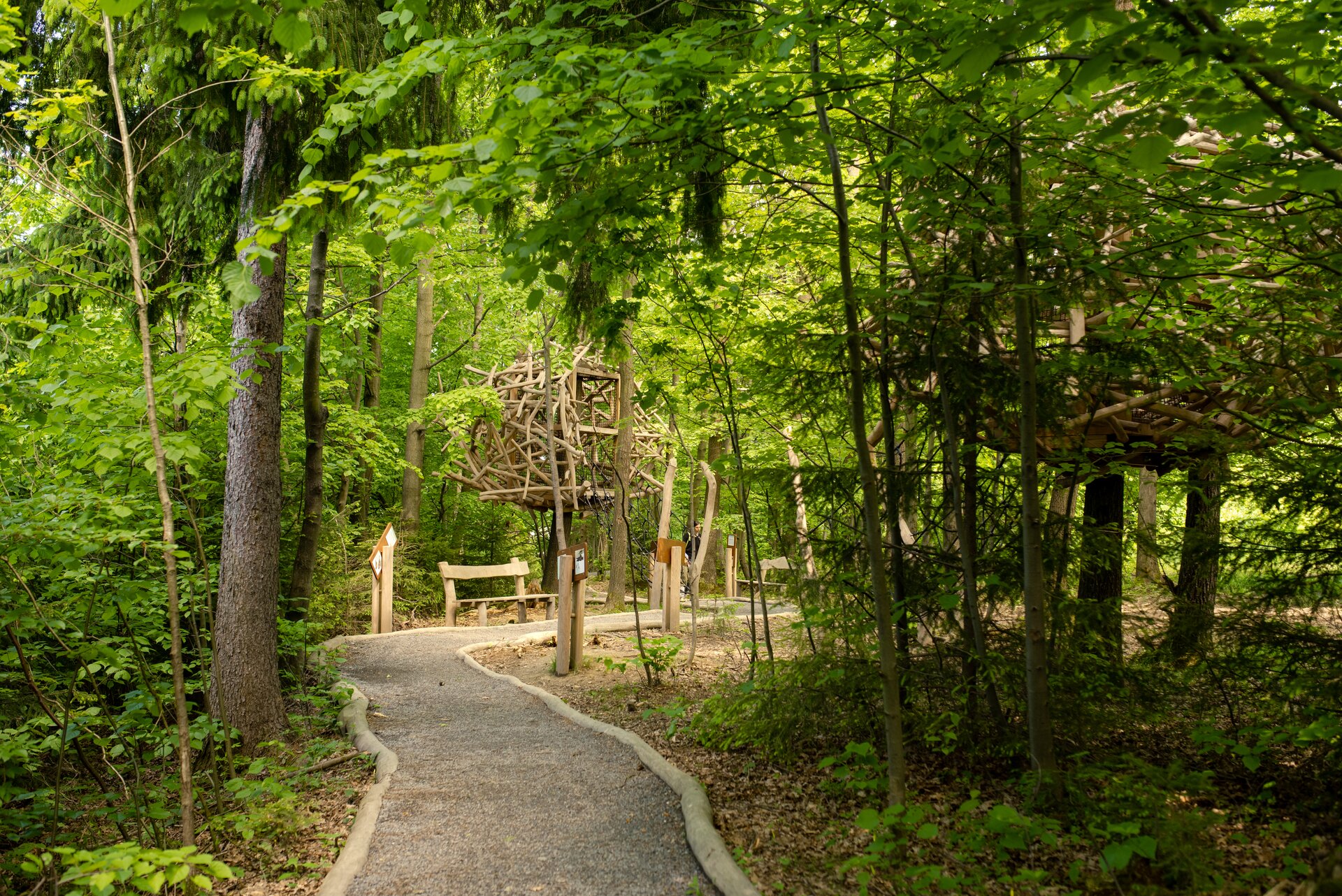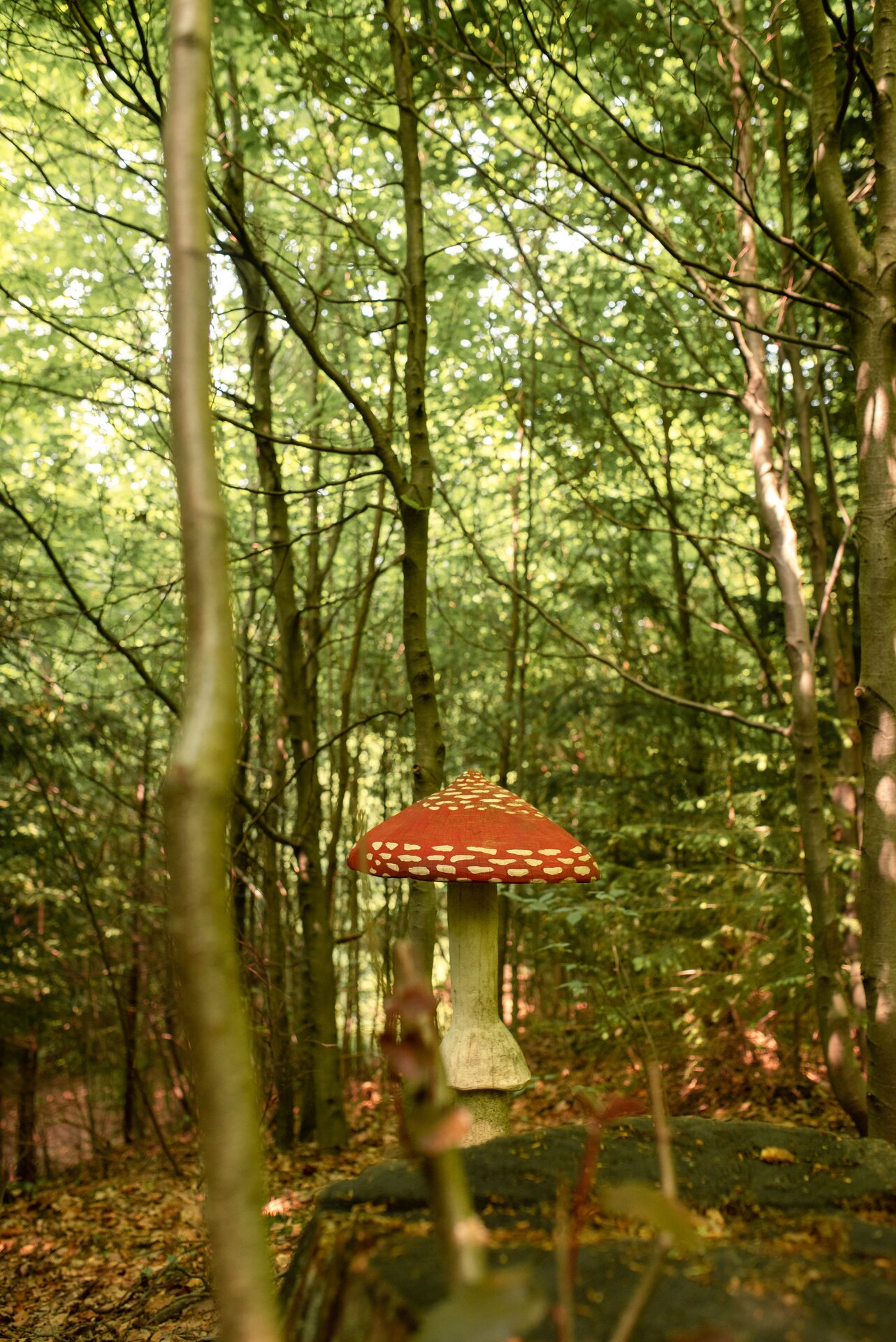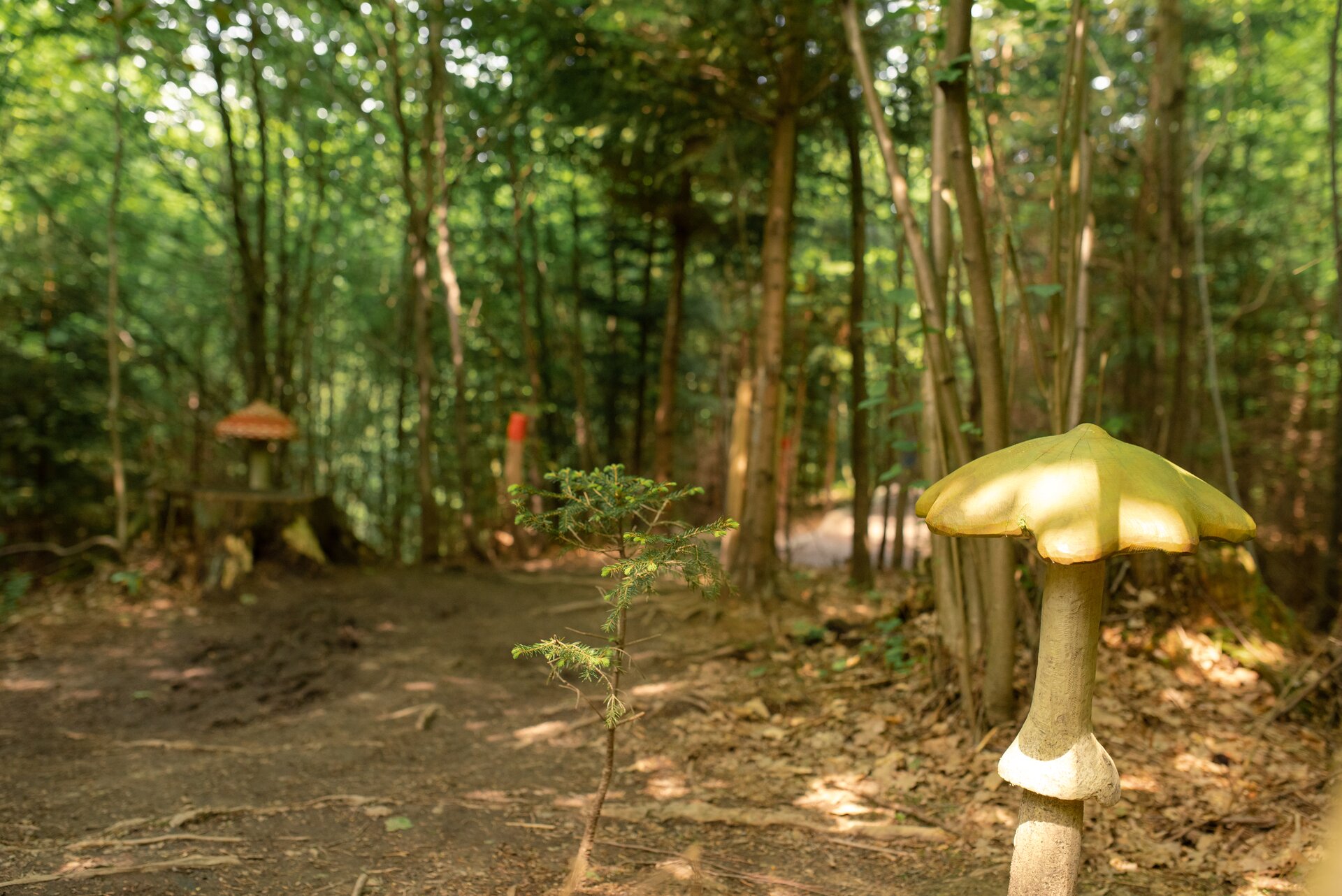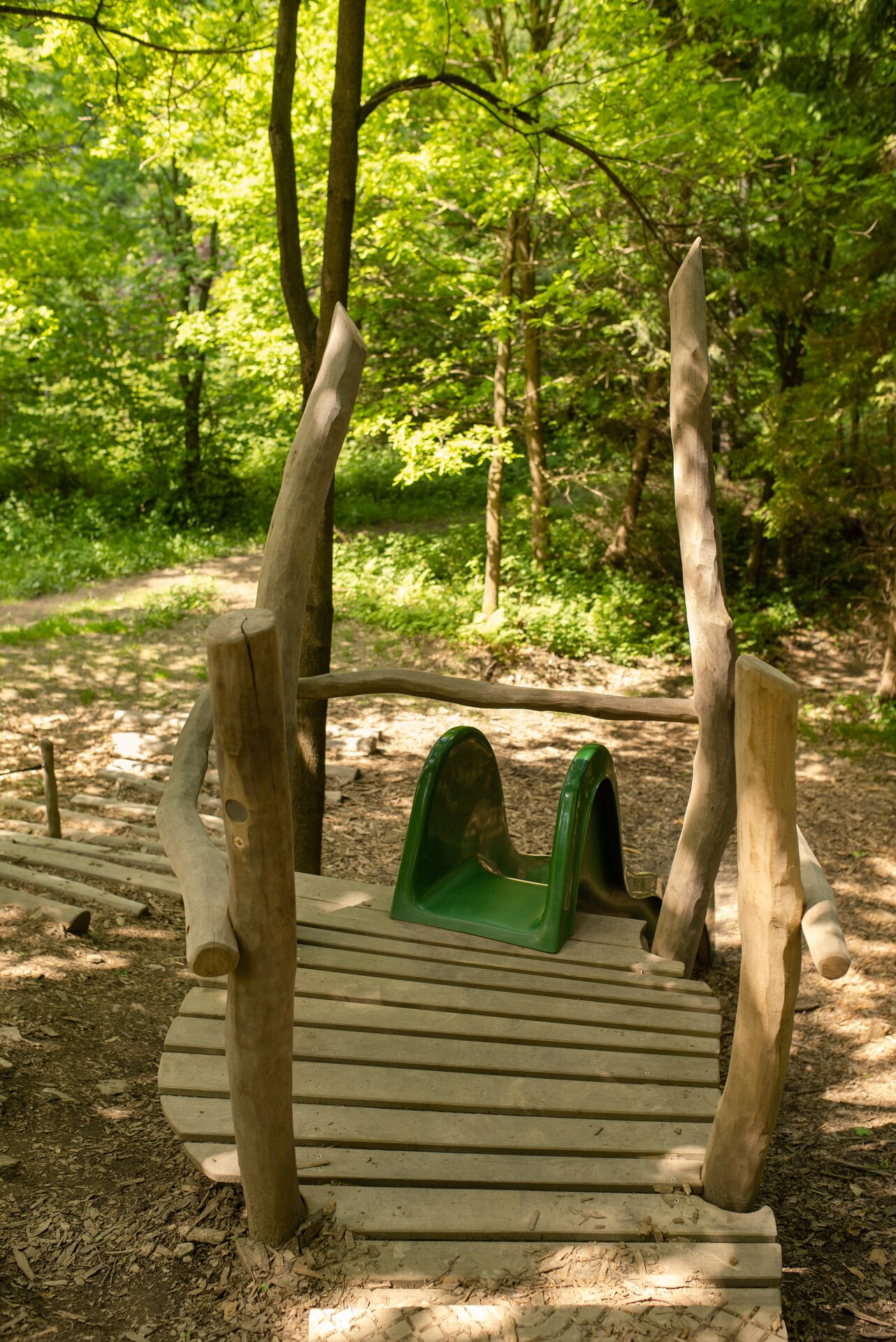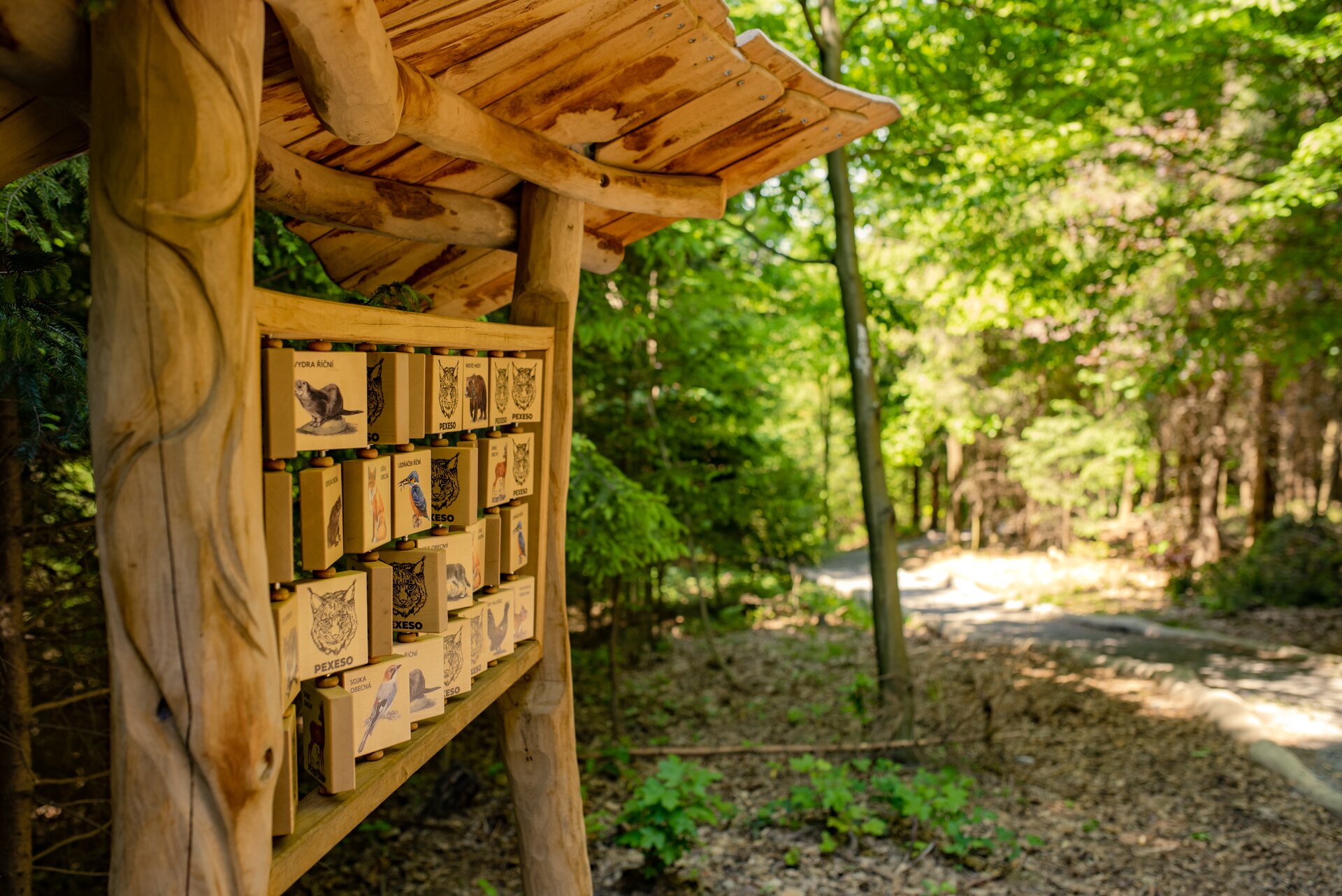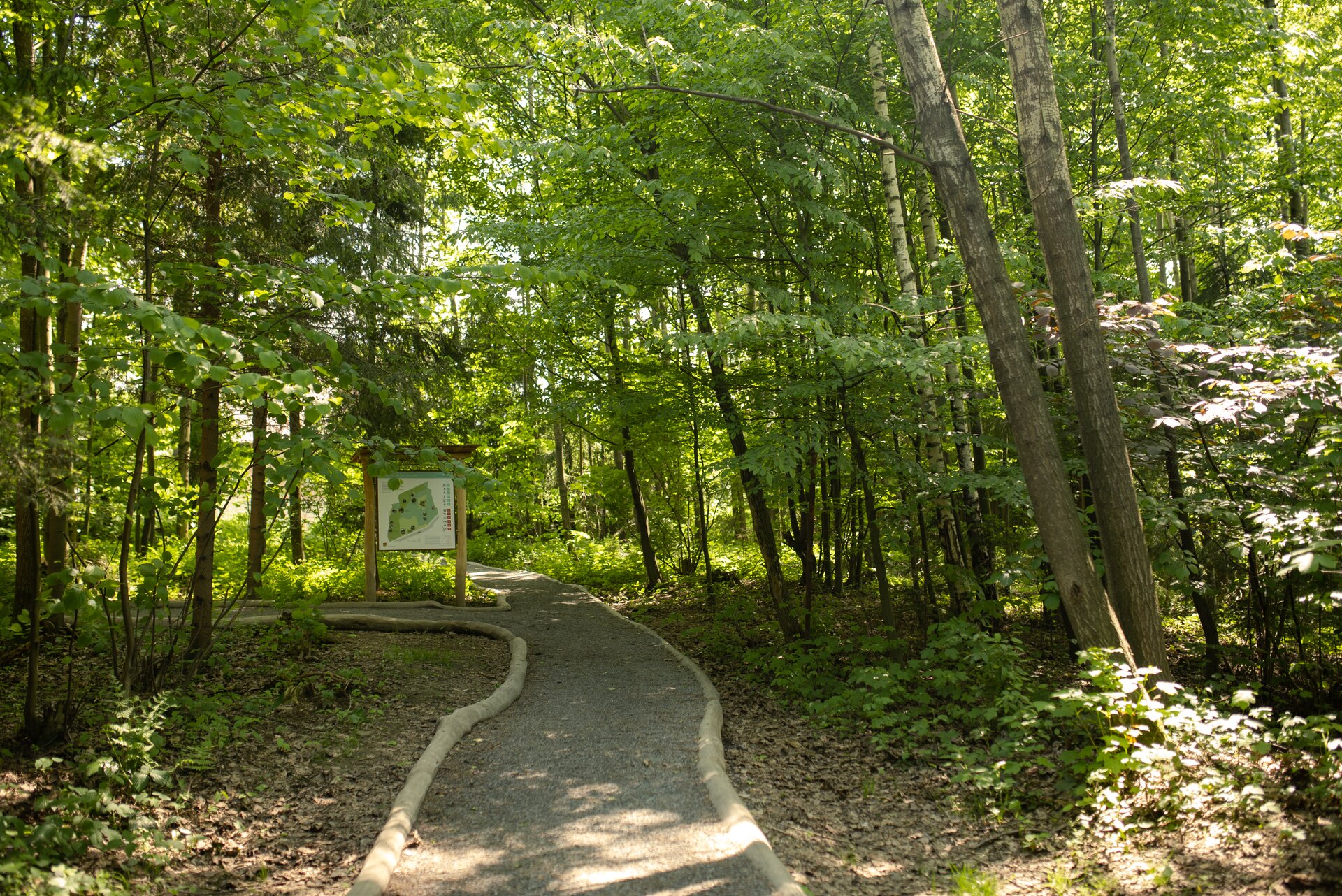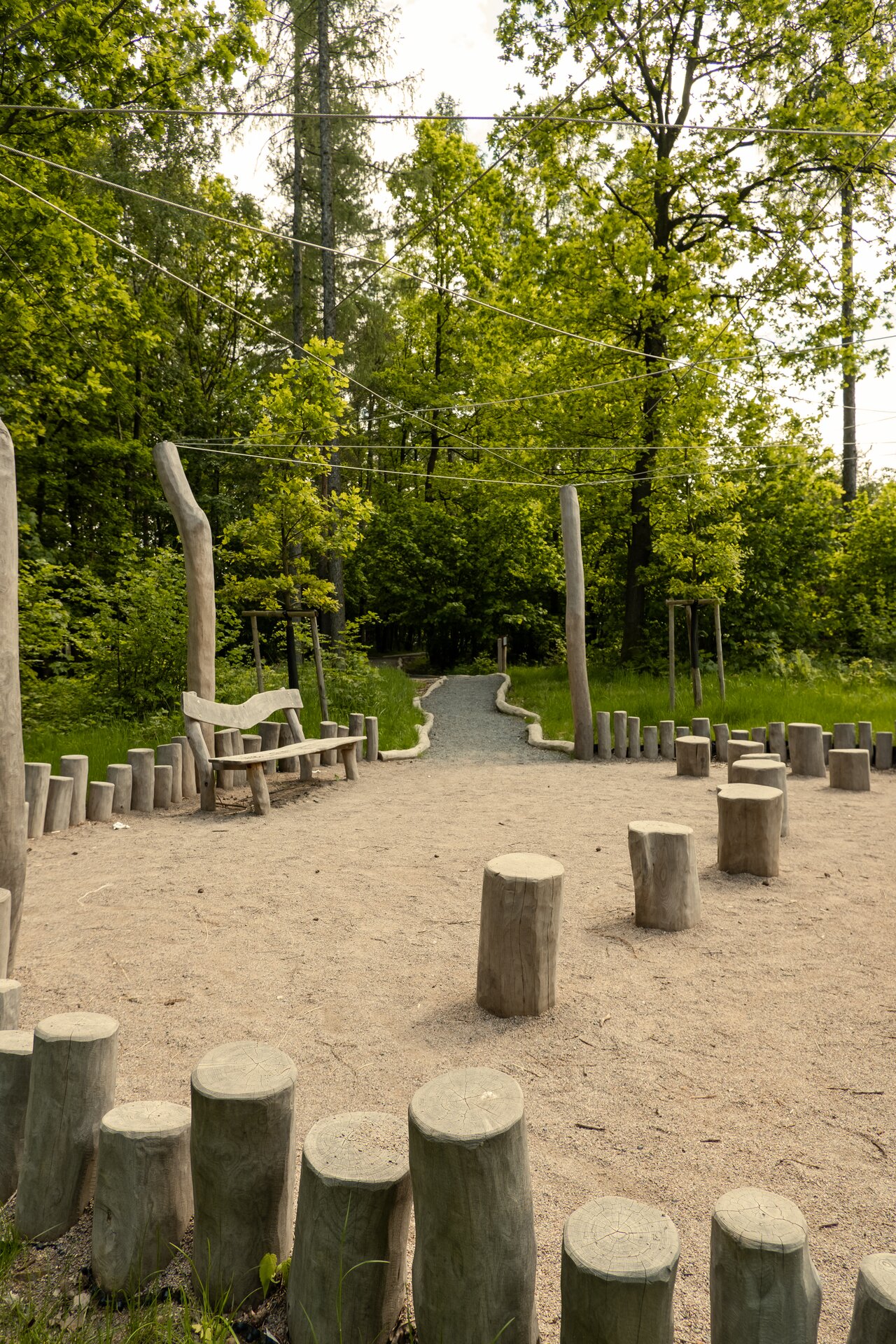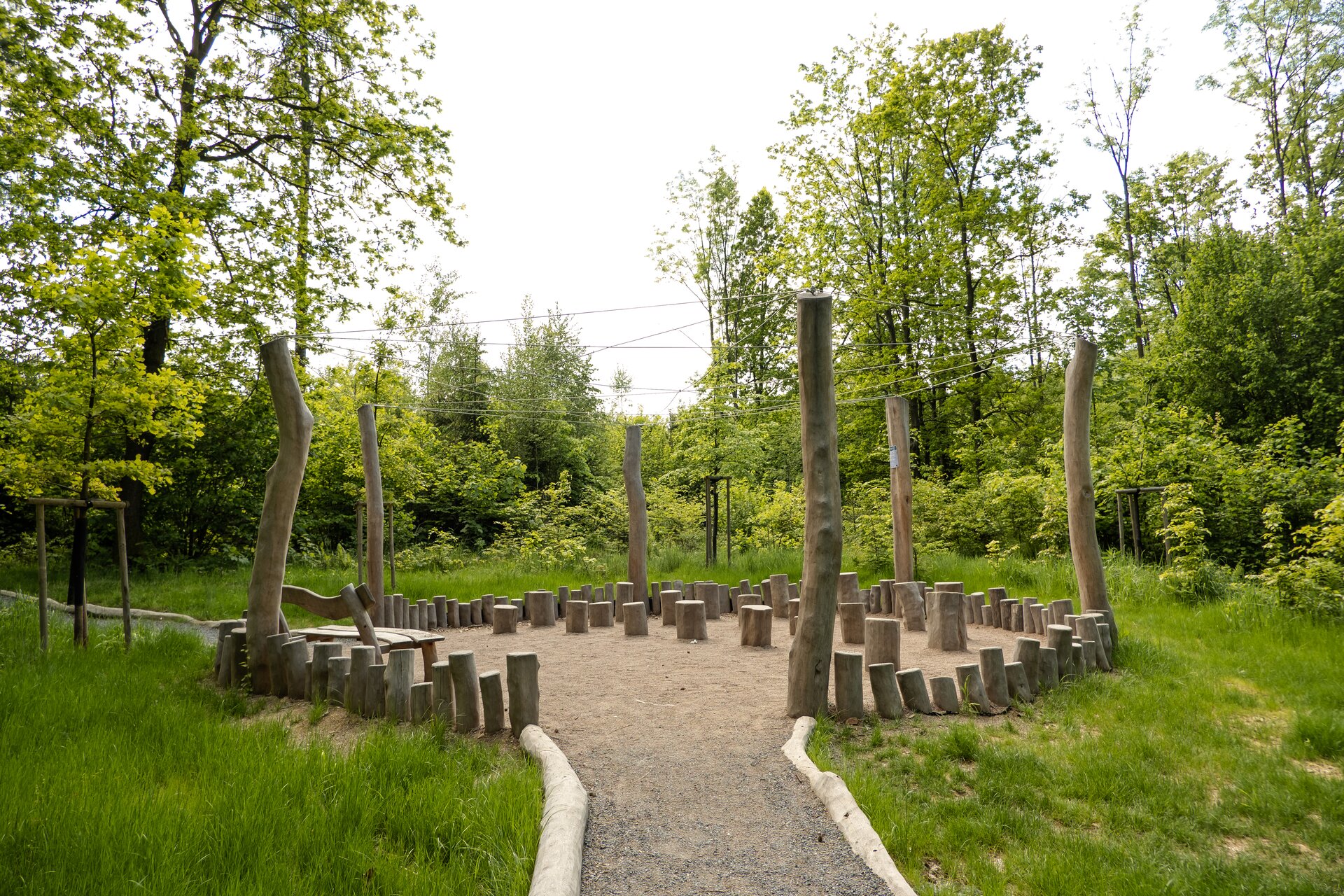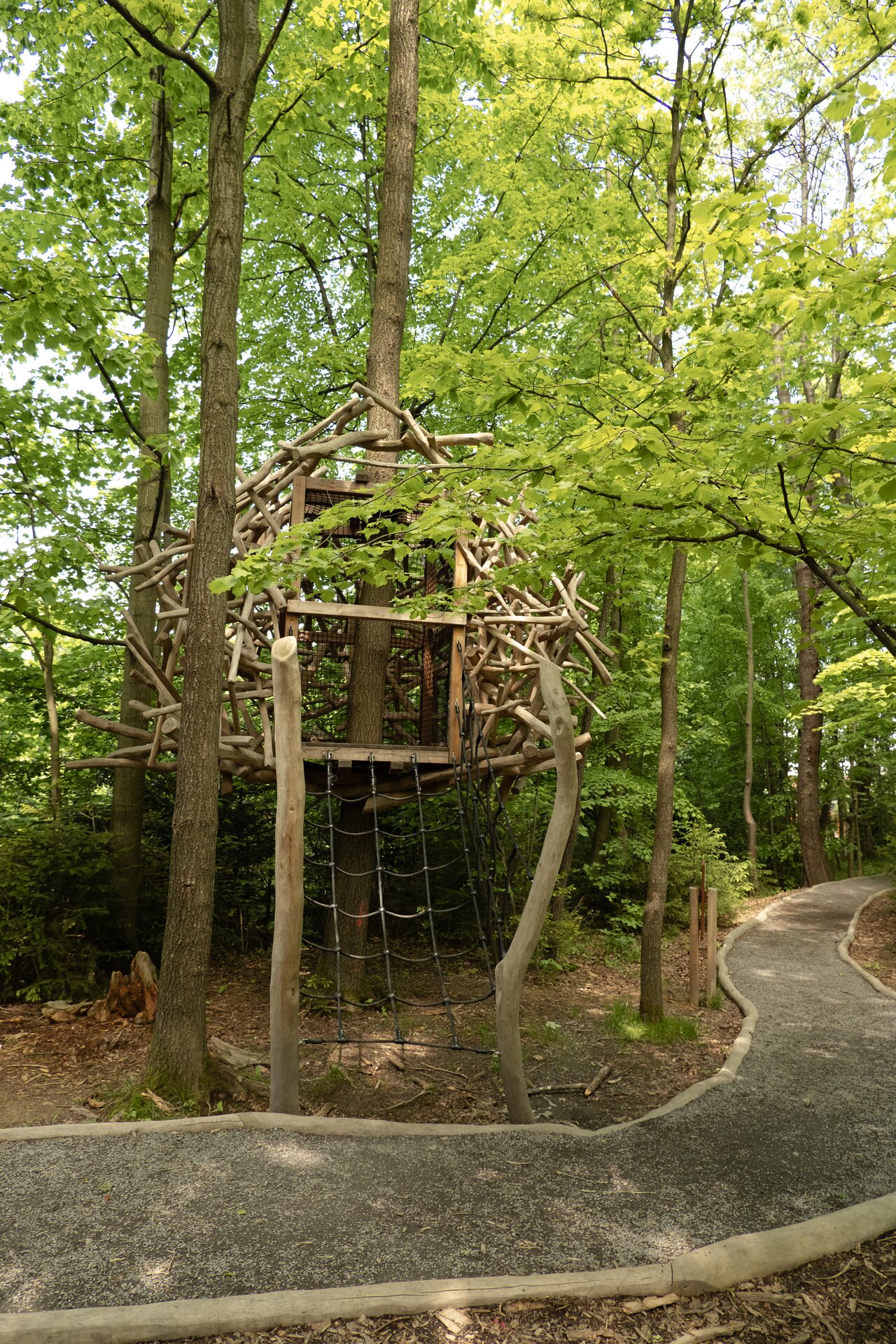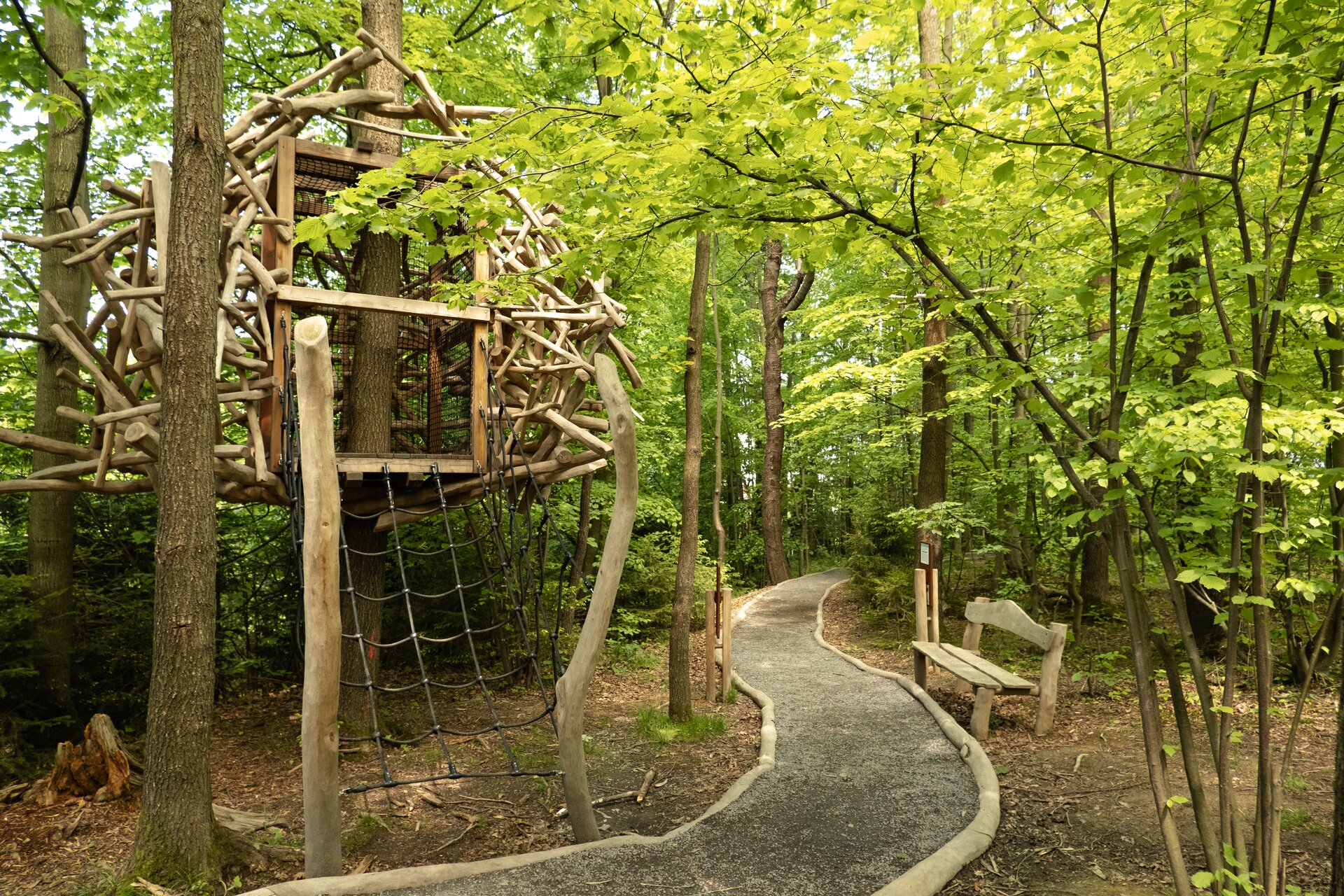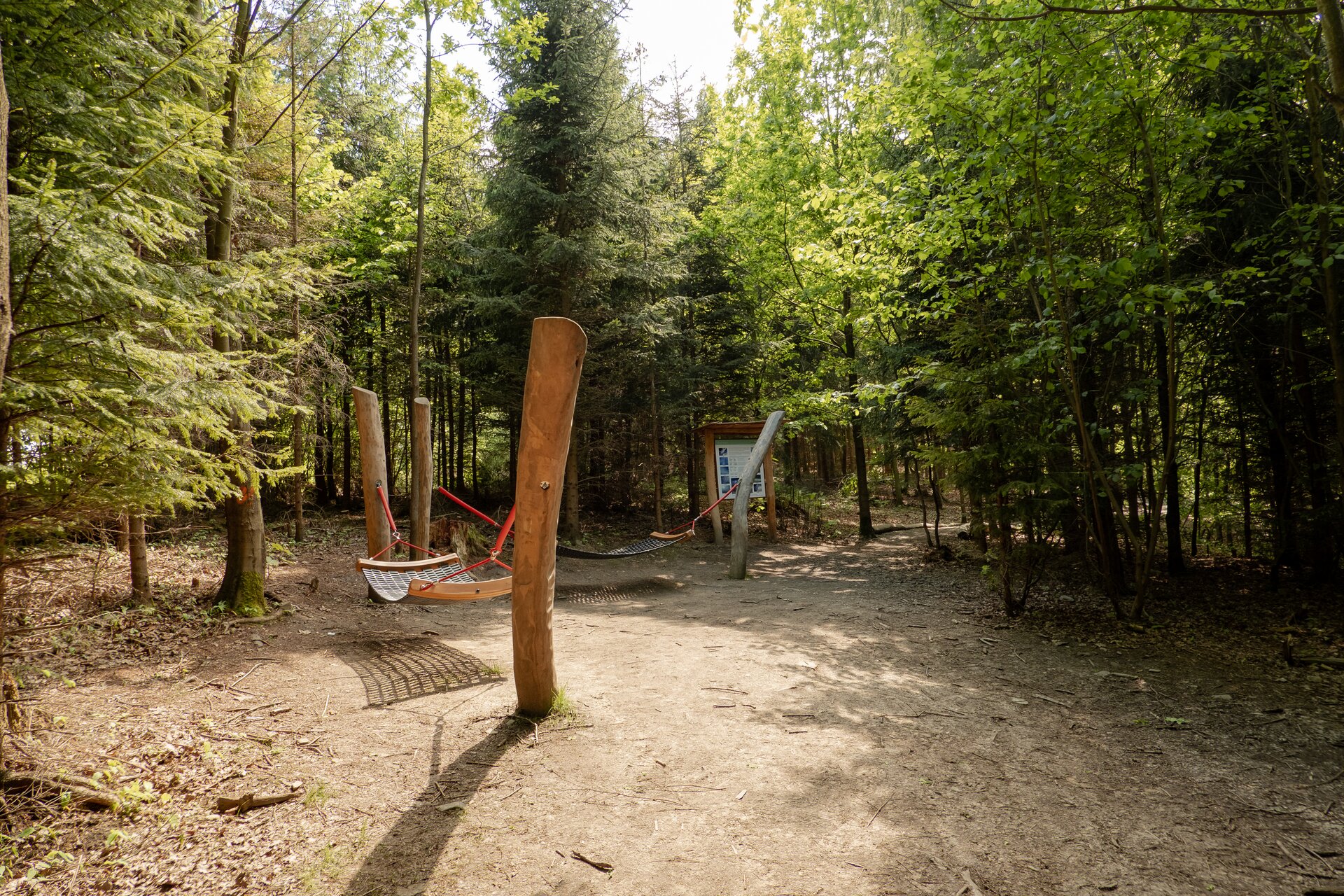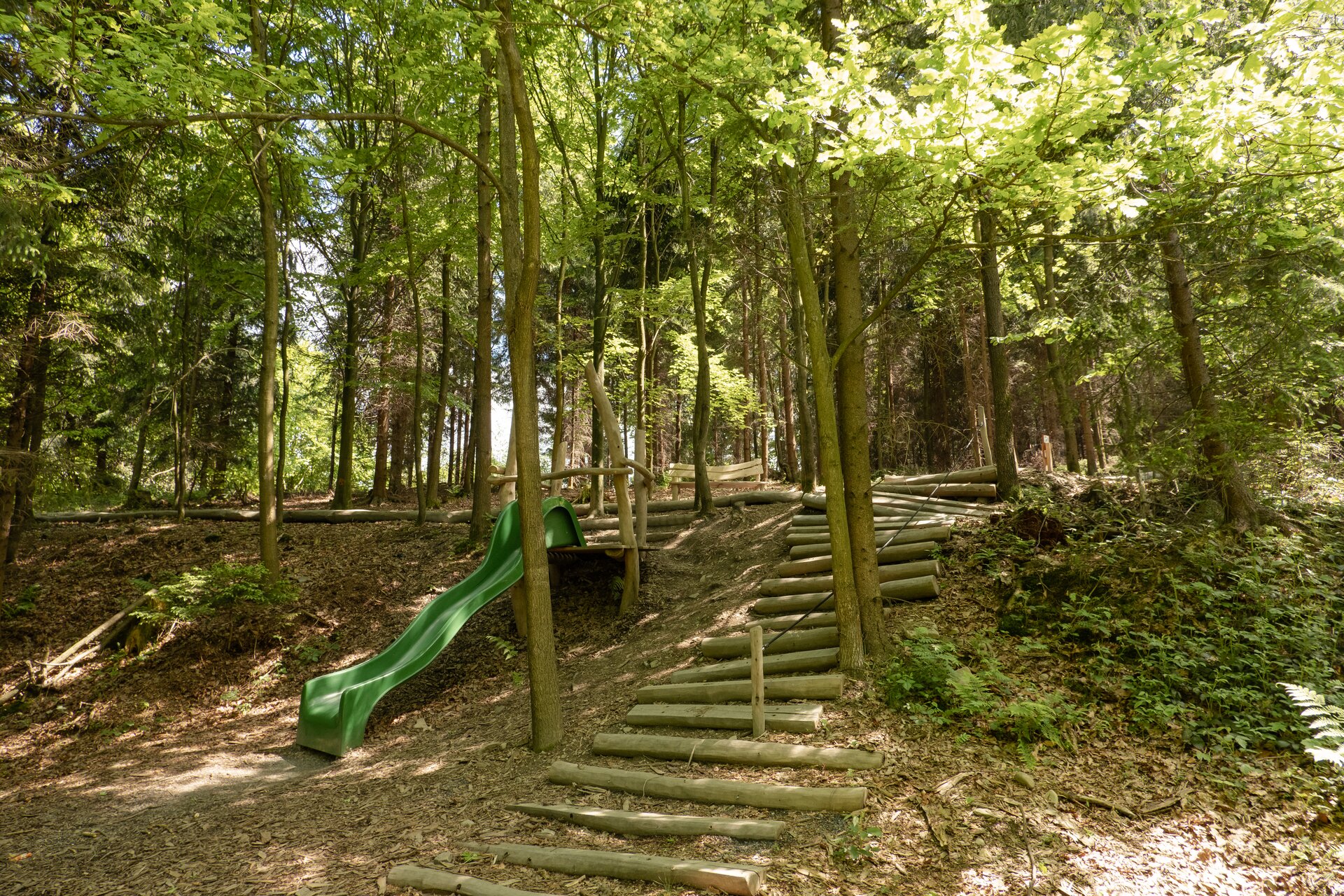 | | |
| --- | --- |
| Author | Ing. Pavlína Elfová, Ing. Lenka Vyhnálková / Living in green s.r.o. |
| Studio | |
| Location | místní část Na Vyhlídce, Frýdlant nad Ostravicí |
| Investor | město Frýdlant nad Ostravicí, Náměstí 3, 739 11 Frýdlant nad Ostravicí |
| Supplier | ACER WOODWAY S.R.O., Karáskovo náměstí 21, 615 00 Brno |
| Date of project approval | October 2020 |
| Fotograf | |
The investor's intention was to create an interpretative trail with interactive elements for visitors of all ages in a forested area of spruce thickets and oak copses. Footpaths and tracks that local residents and children from a nearby preschool had trodden over the years became the foundation for the walking trail. The goal of the proposed improvements was to create a pleasant space for active recreation, with elements appropriate to the genius loci of the given site.
The total length of the recreational trail is approximately 700 metres, and in addition to the main route there are also two alternative paths. The gravel surface of the new paths, lined with acacia logs, corresponds best to the site's natural character. The wooden elements are made of acacia wood, which has proven to be the most durable option in the Czech environment. Original statues adorn the trail and also serve as play structures for young children. Two wooden lookouts – "nests" – offer views into the surrounding forest and are another unique feature. In addition to the playful interpretative boards, visitors can also enjoy outdoor exercise equipment or lay in hammocks in the open air. There is also an open-air classroom for teachers with groups of children.
Green building
Environmental certification
| | |
| --- | --- |
| Type and level of certificate | - |
Water management
| | |
| --- | --- |
| Is rainwater used for irrigation? | |
| Is rainwater used for other purposes, e.g. toilet flushing ? | |
| Does the building have a green roof / facade ? | |
| Is reclaimed waste water used, e.g. from showers and sinks ? | |
The quality of the indoor environment
| | |
| --- | --- |
| Is clean air supply automated ? | |
| Is comfortable temperature during summer and winter automated? | |
| Is natural lighting guaranteed in all living areas? | |
| Is artificial lighting automated? | |
| Is acoustic comfort, specifically reverberation time, guaranteed? | |
| Does the layout solution include zoning and ergonomics elements? | |
Principles of circular economics
| | |
| --- | --- |
| Does the project use recycled materials? | |
| Does the project use recyclable materials? | |
| Are materials with a documented Environmental Product Declaration (EPD) promoted in the project? | |
| Are other sustainability certifications used for materials and elements? | |
Energy efficiency
| | |
| --- | --- |
| Energy performance class of the building according to the Energy Performance Certificate of the building | |
| Is efficient energy management (measurement and regular analysis of consumption data) considered? | |
| Are renewable sources of energy used, e.g. solar system, photovoltaics? | |
Interconnection with surroundings
| | |
| --- | --- |
| Does the project enable the easy use of public transport? | |
| Does the project support the use of alternative modes of transport, e.g cycling, walking etc. ? | |
| Is there access to recreational natural areas, e.g. parks, in the immediate vicinity of the building? | |