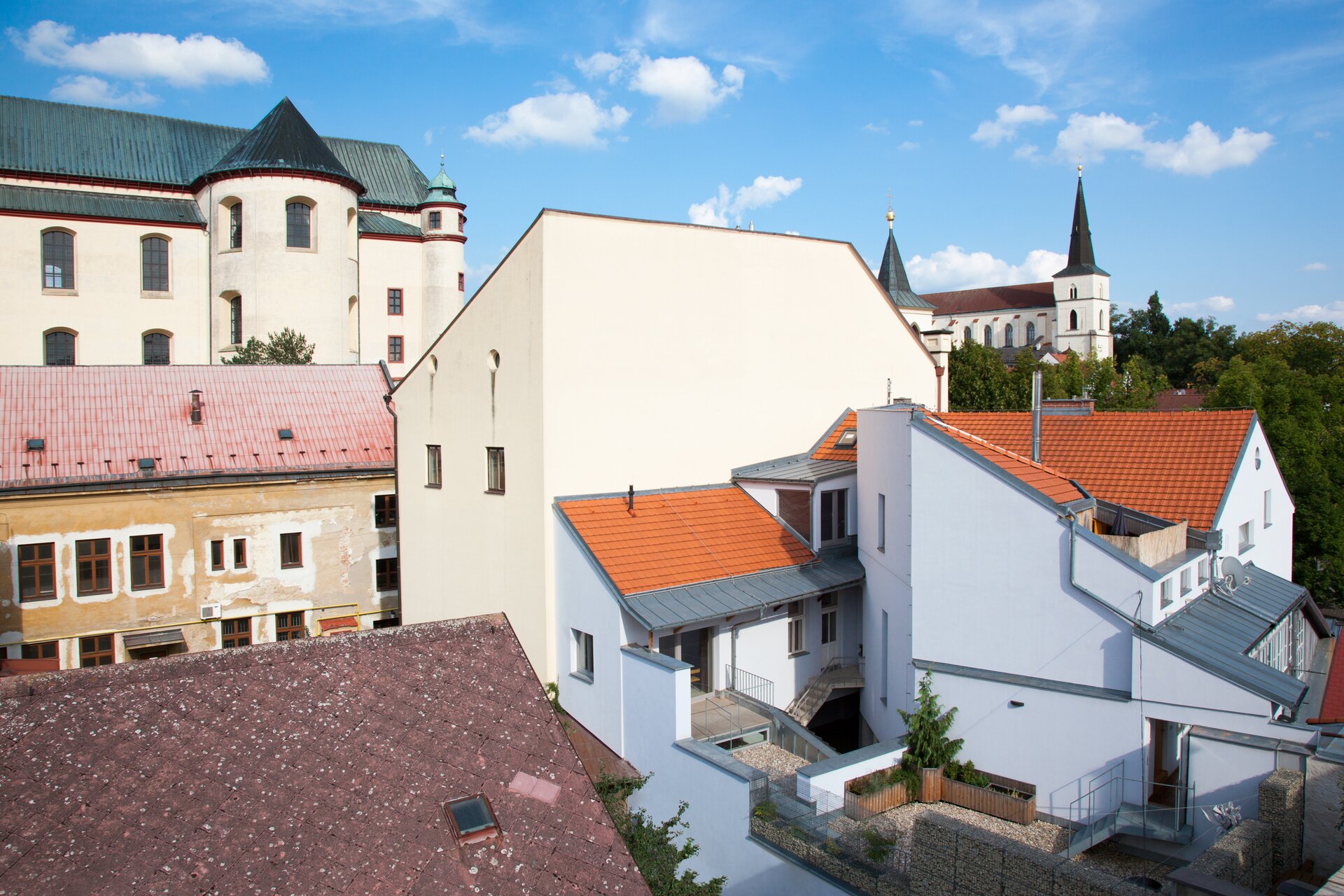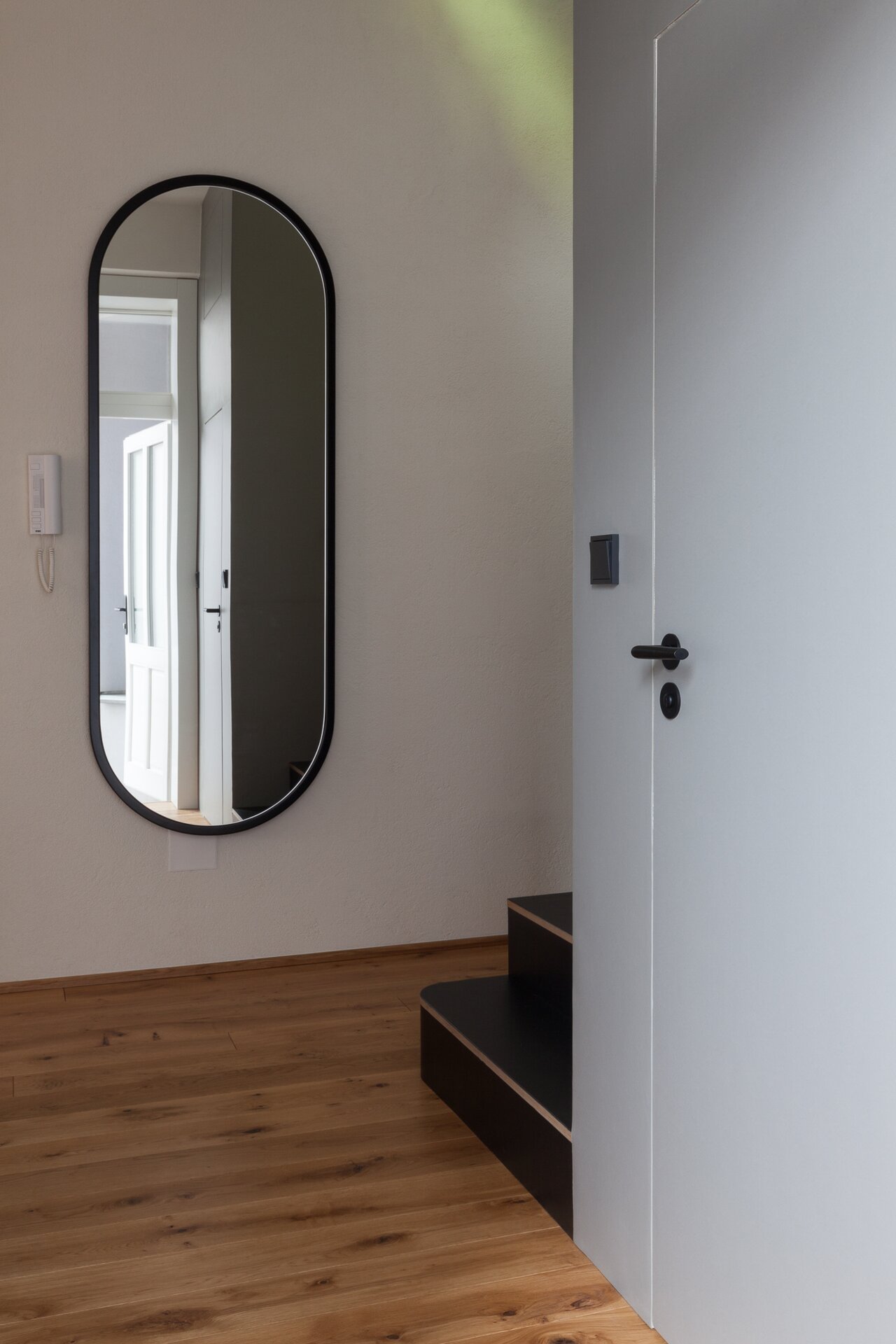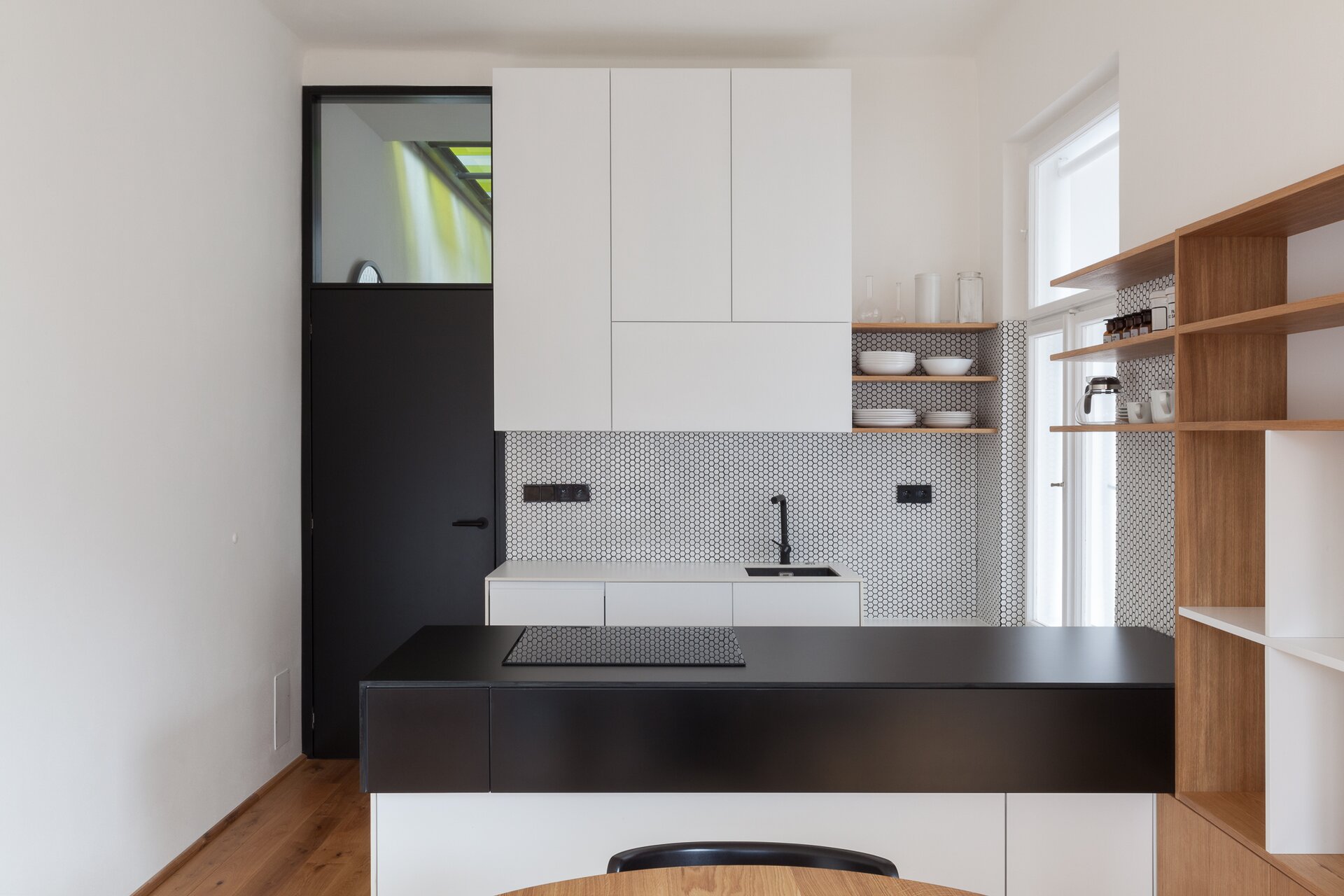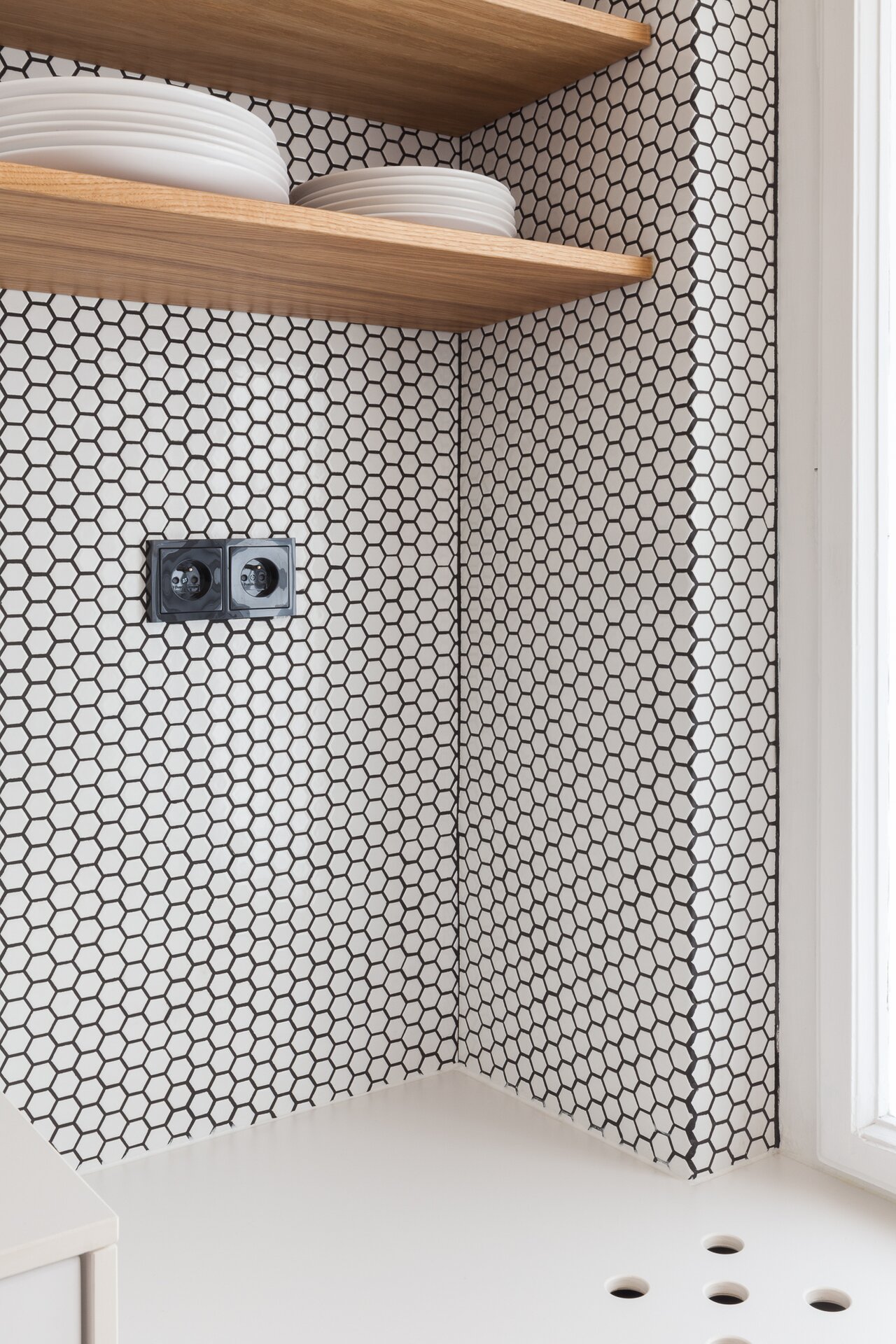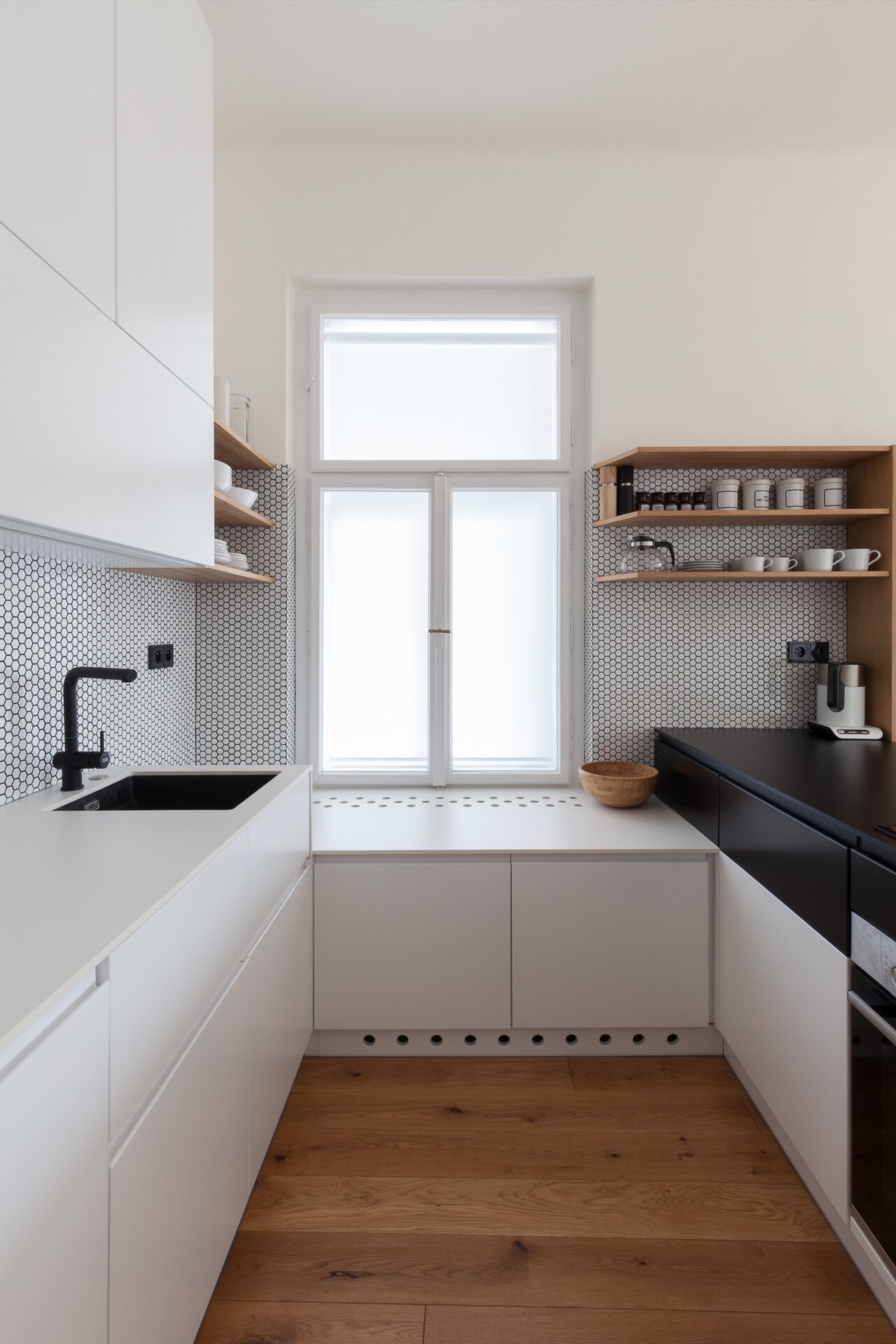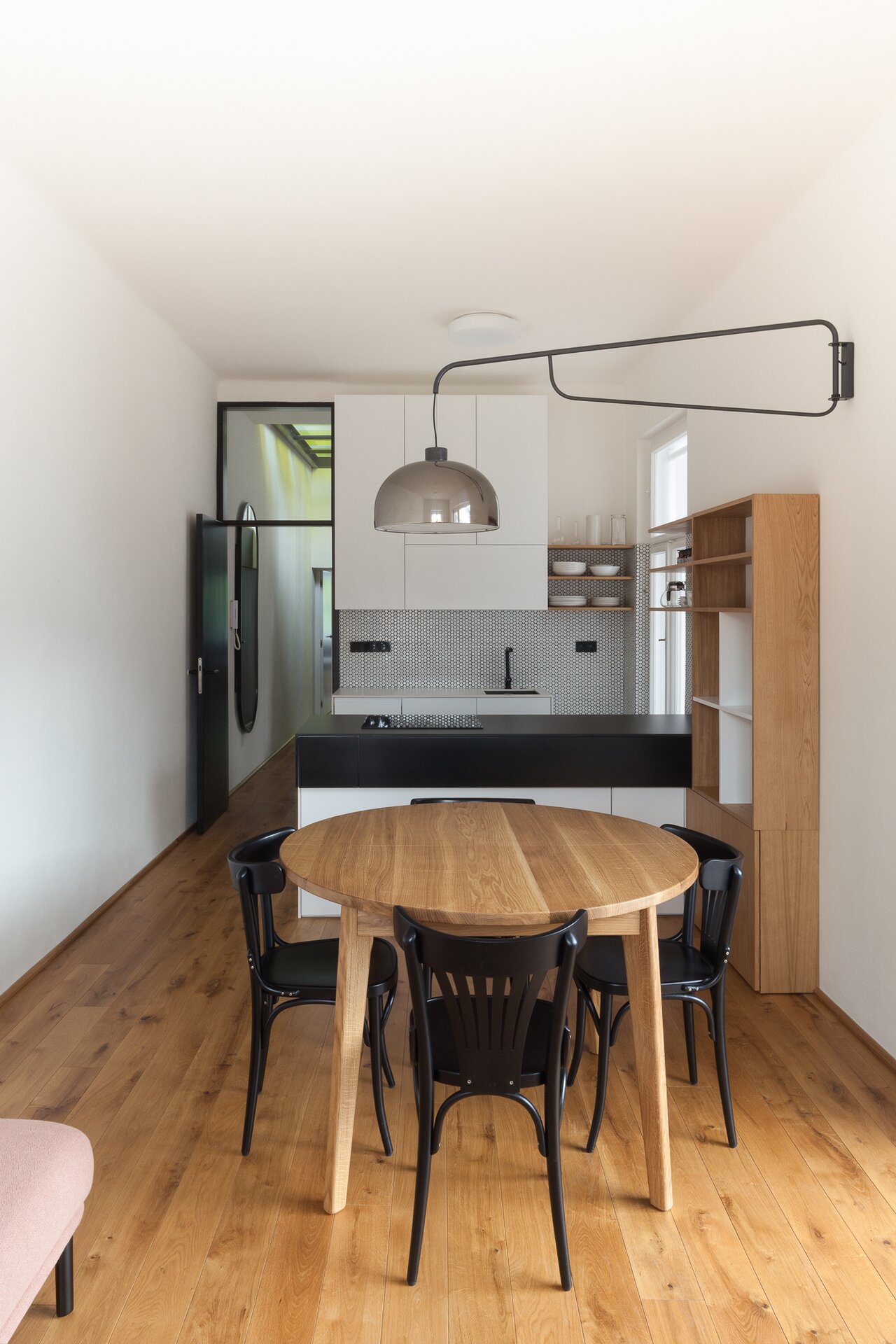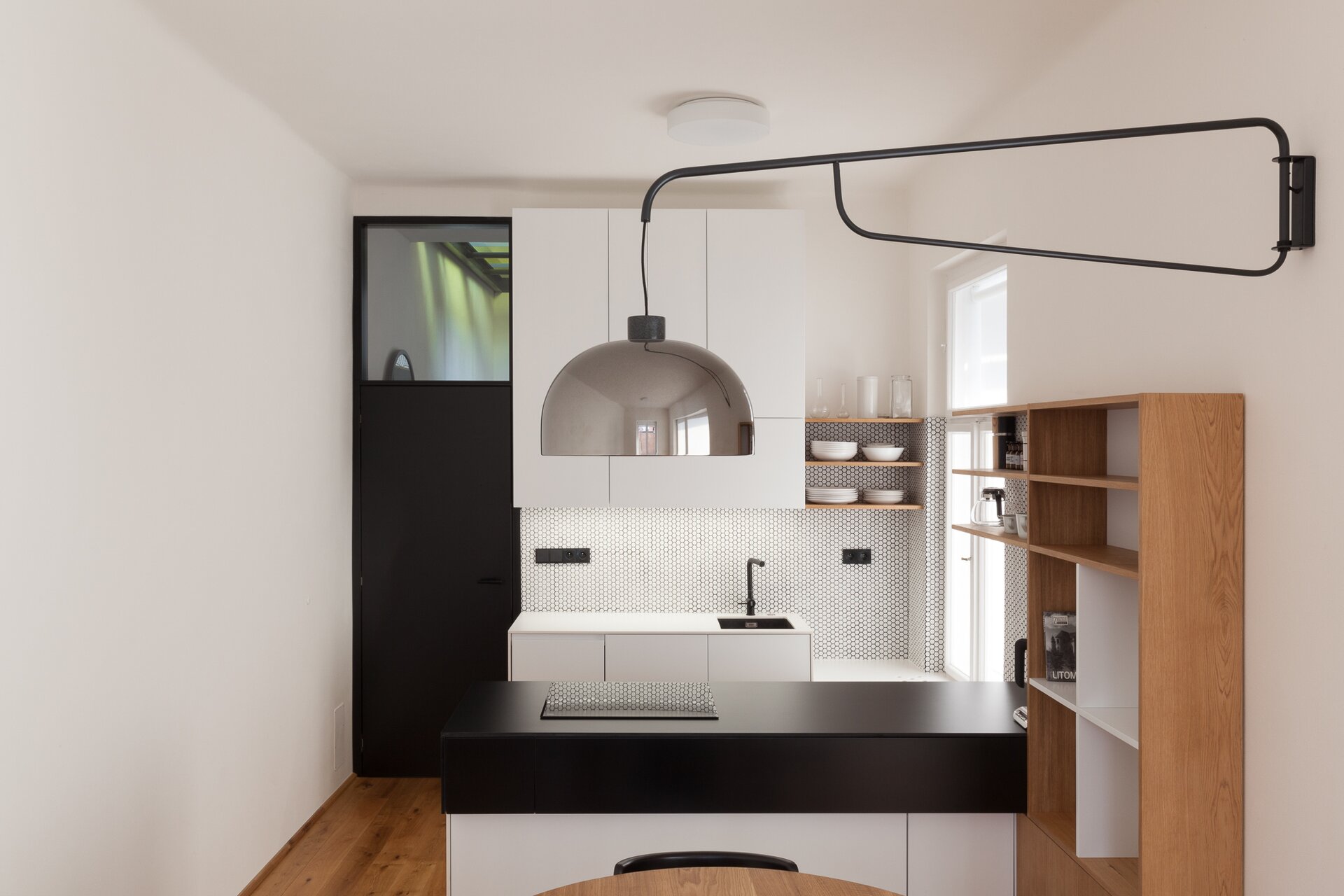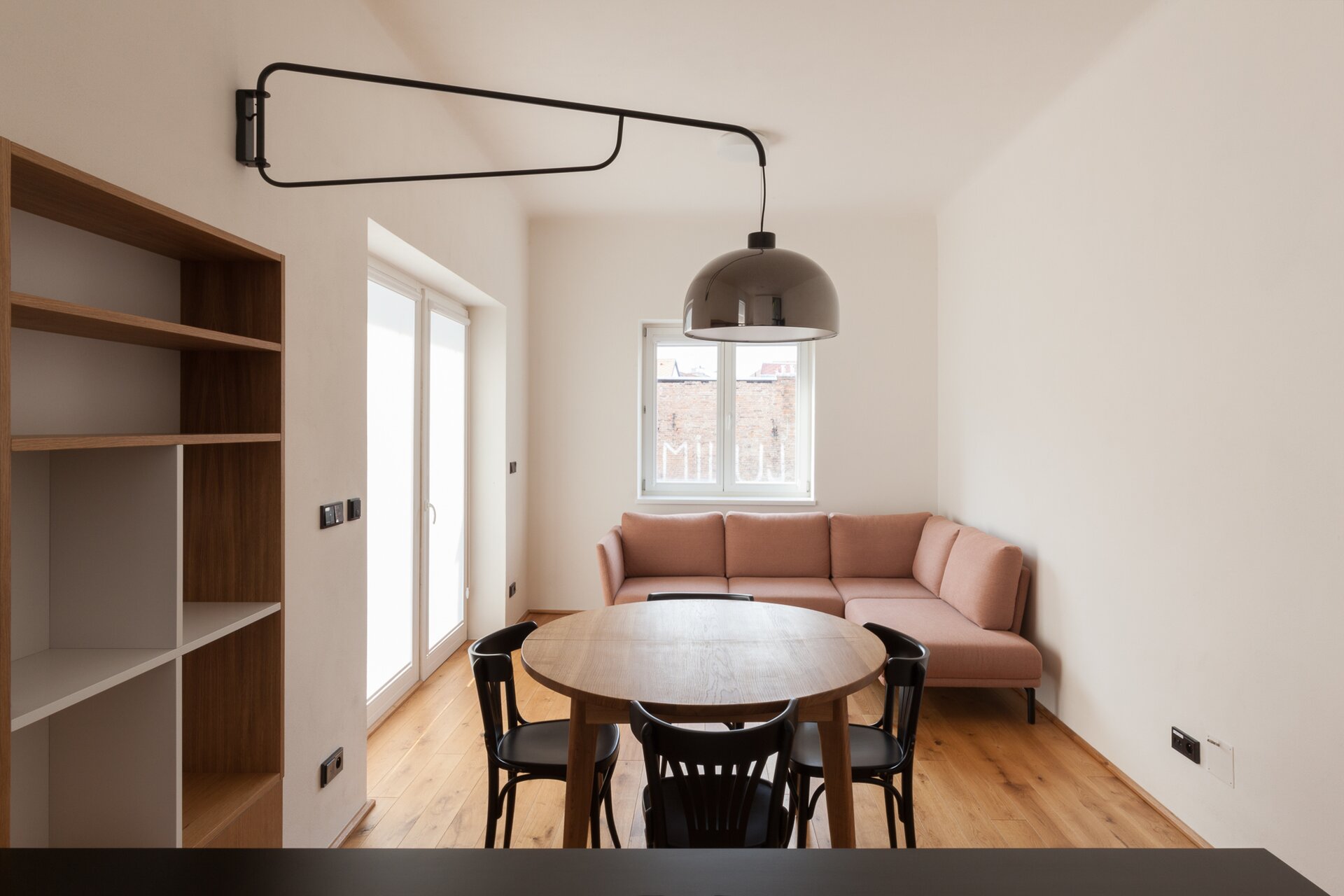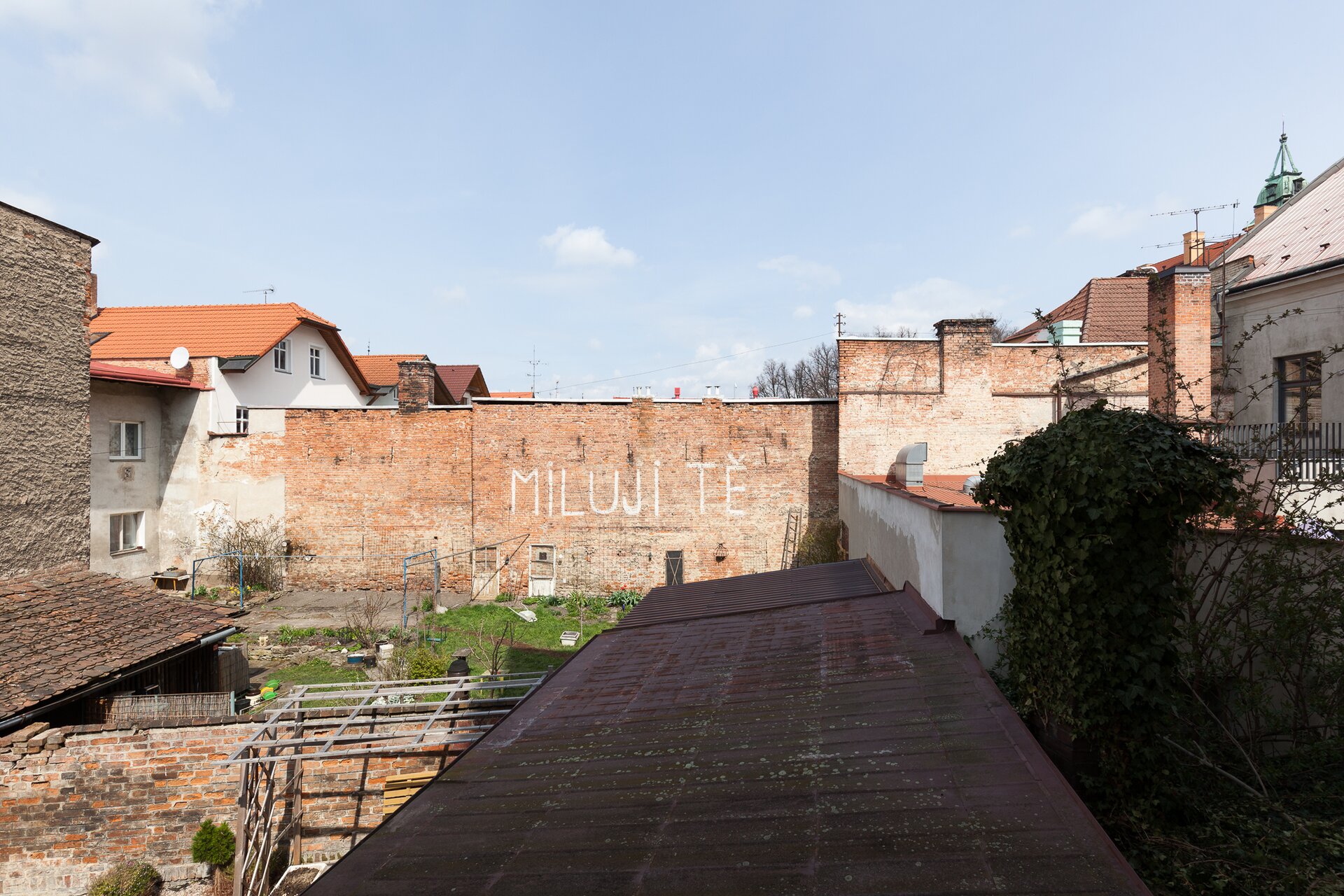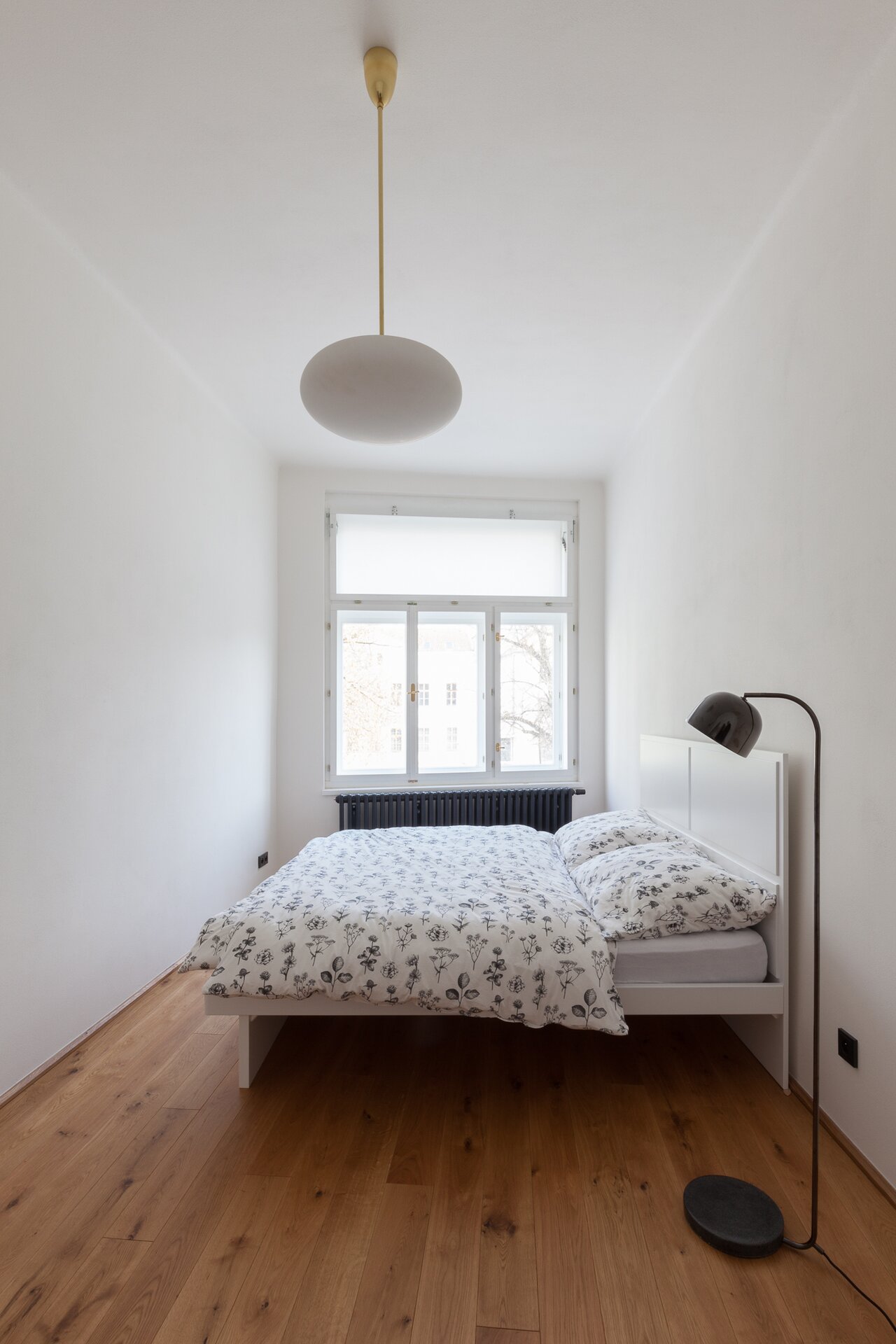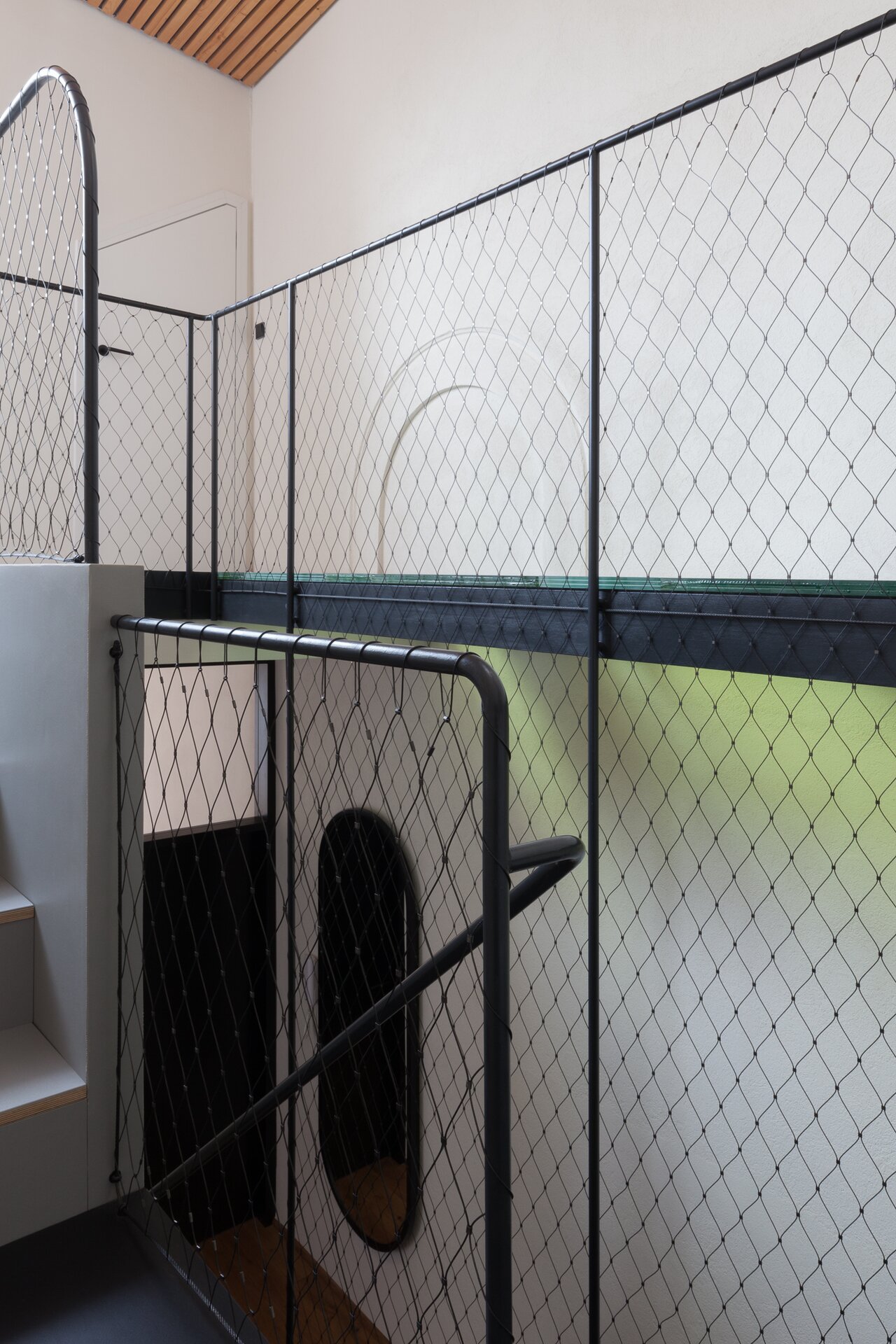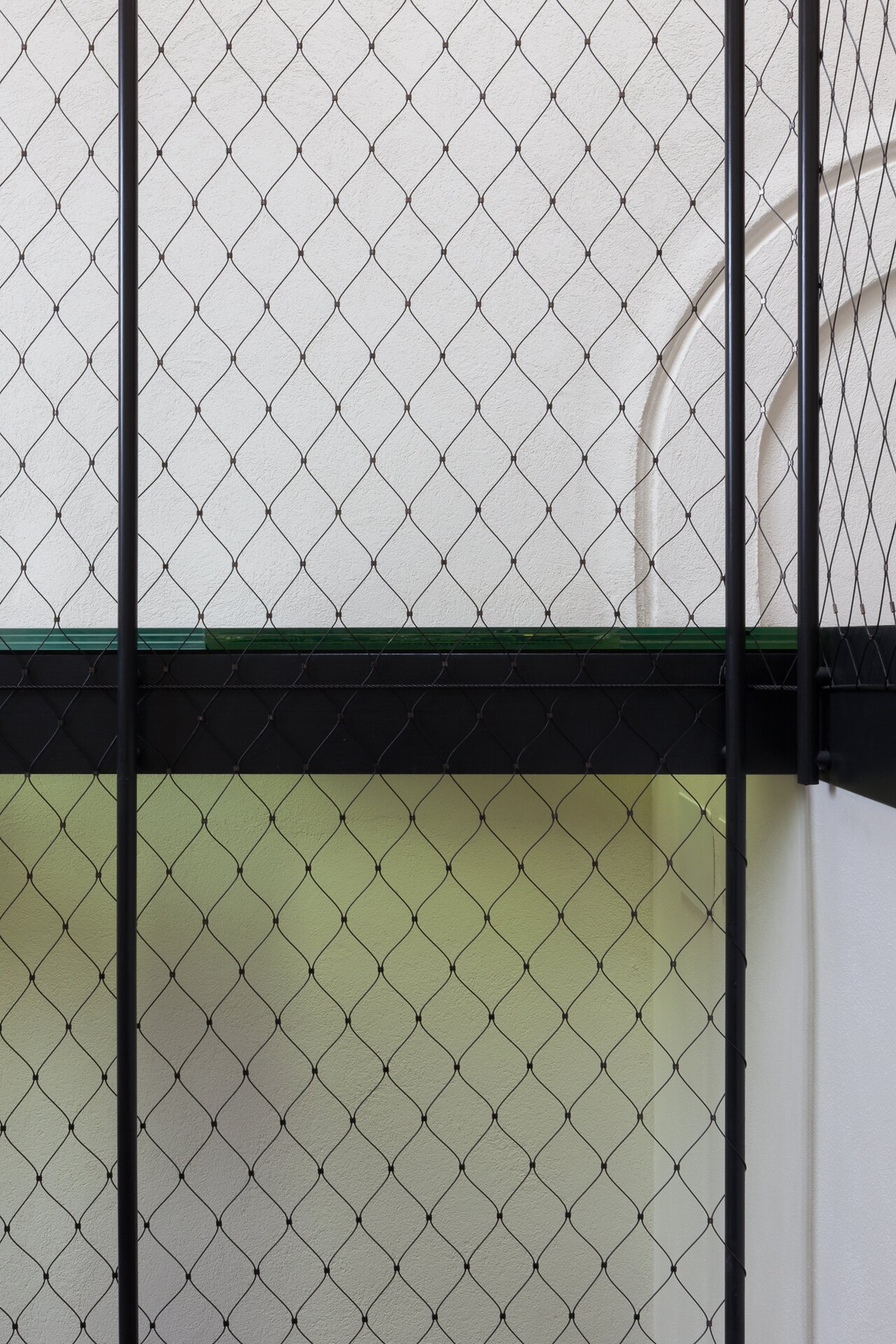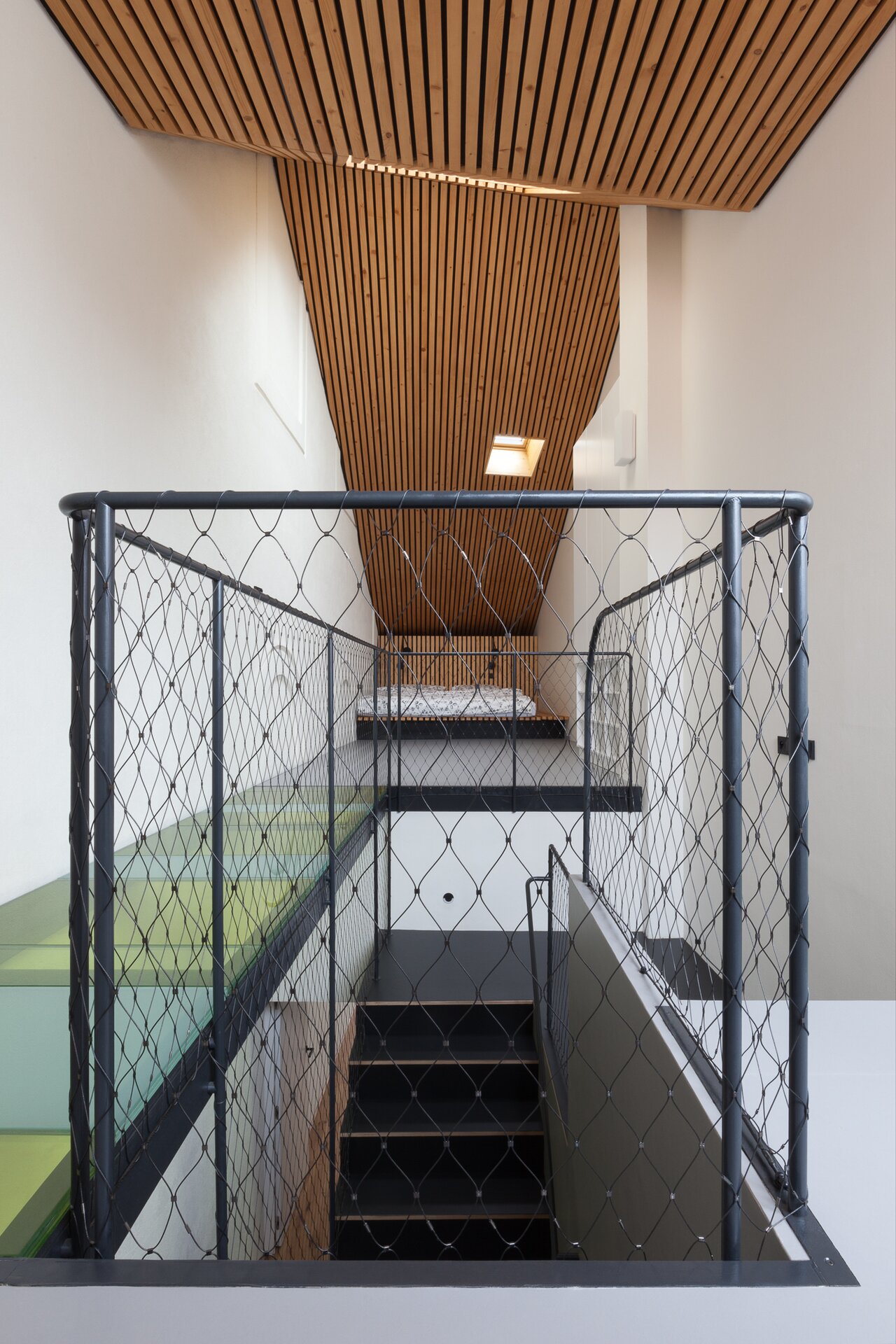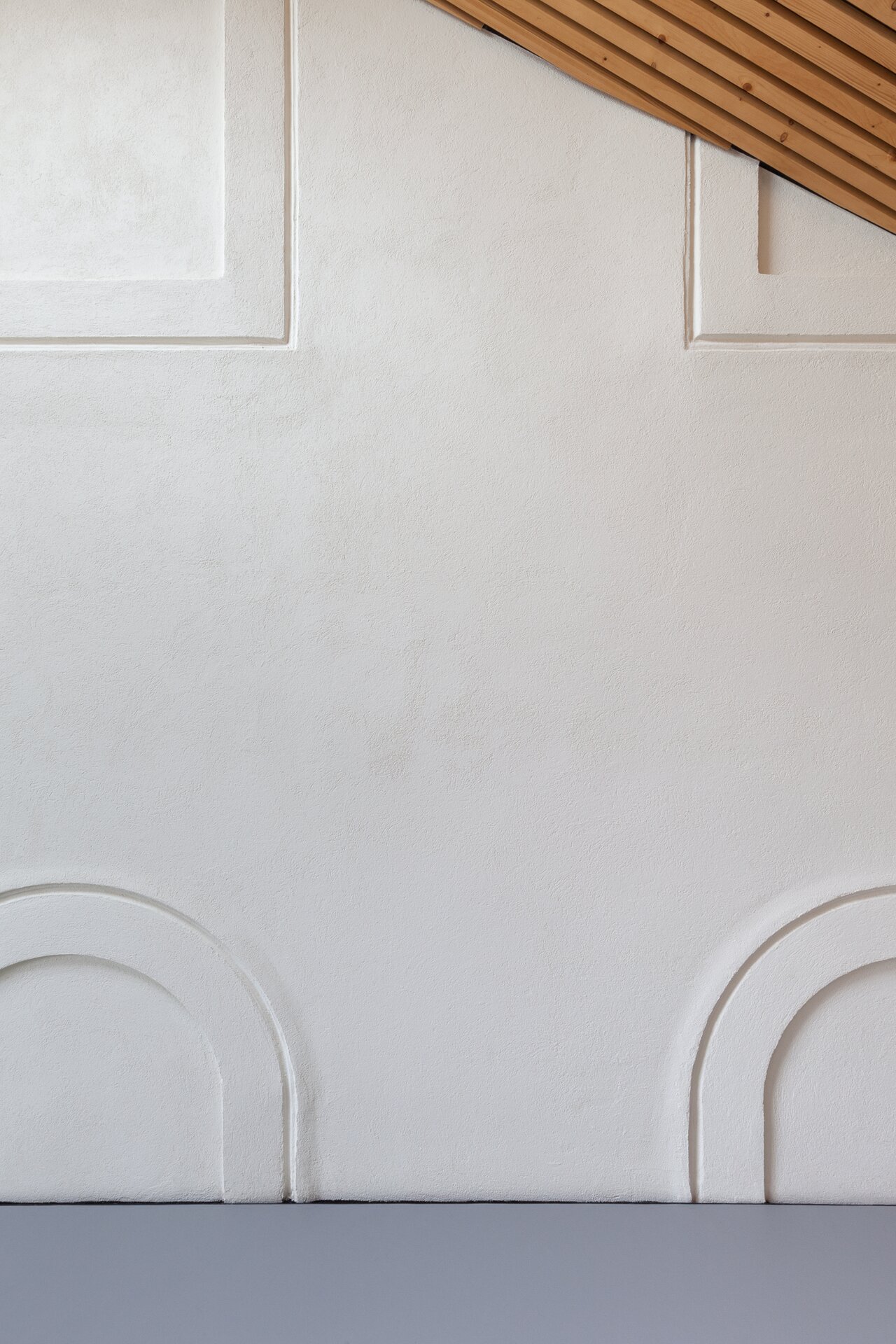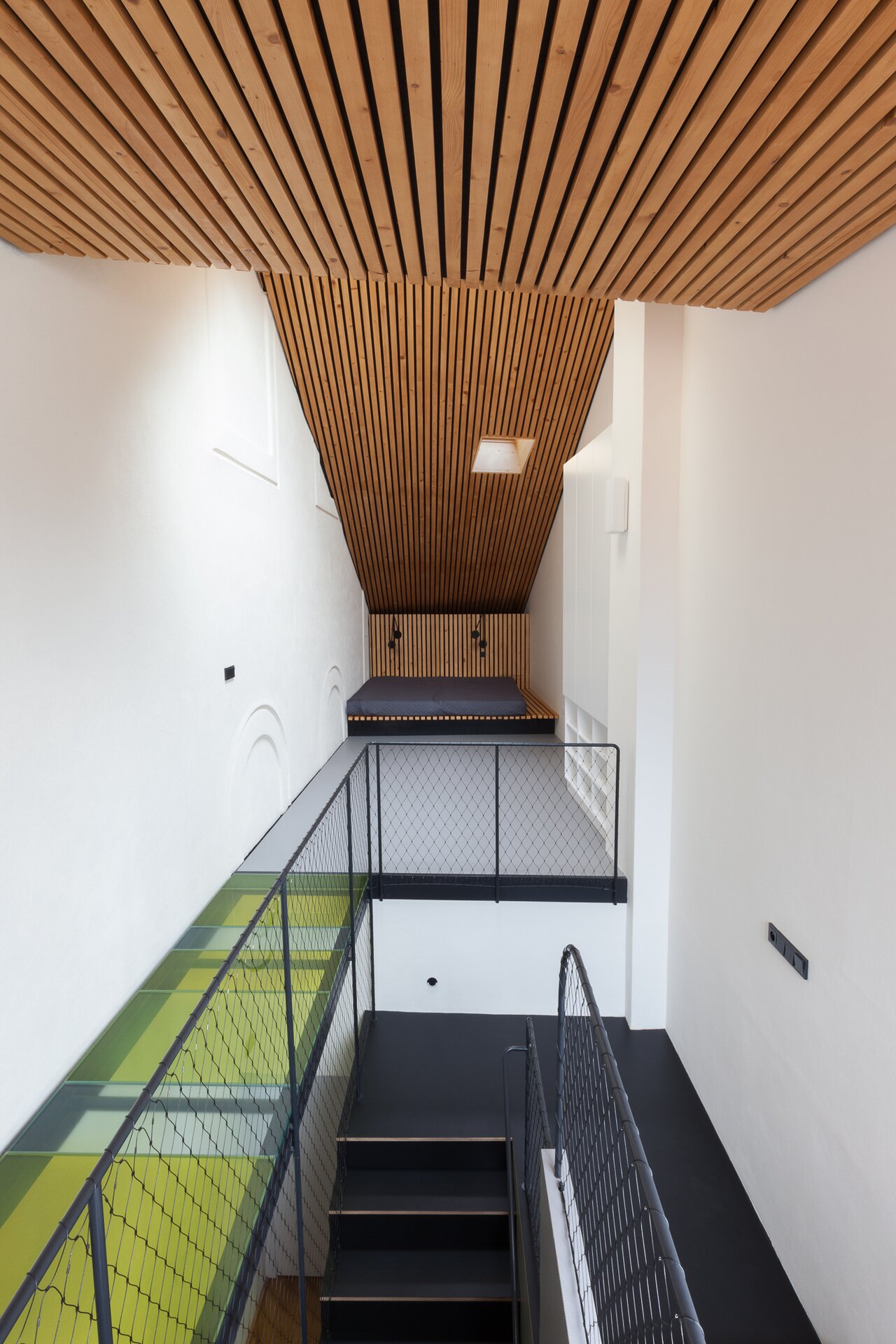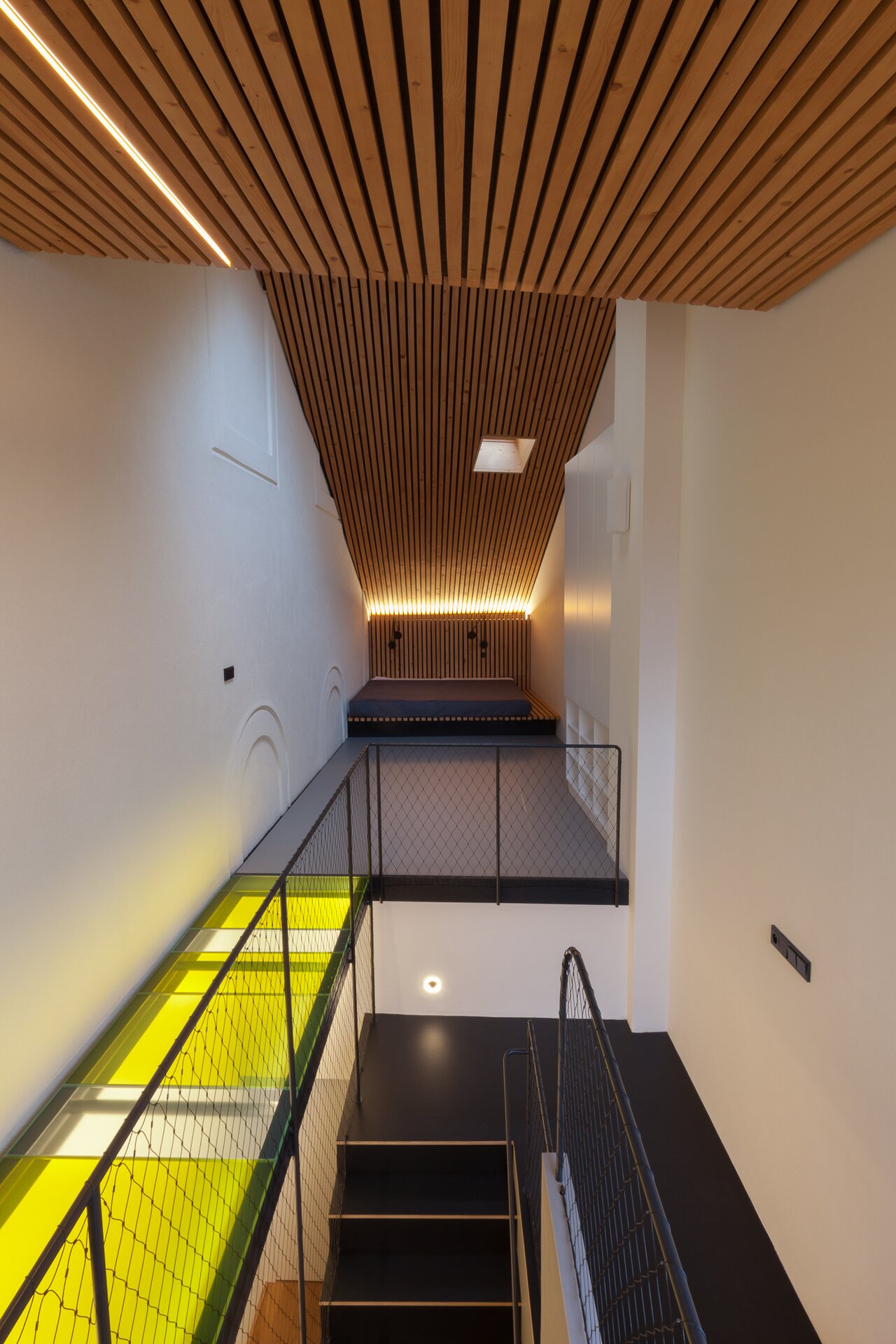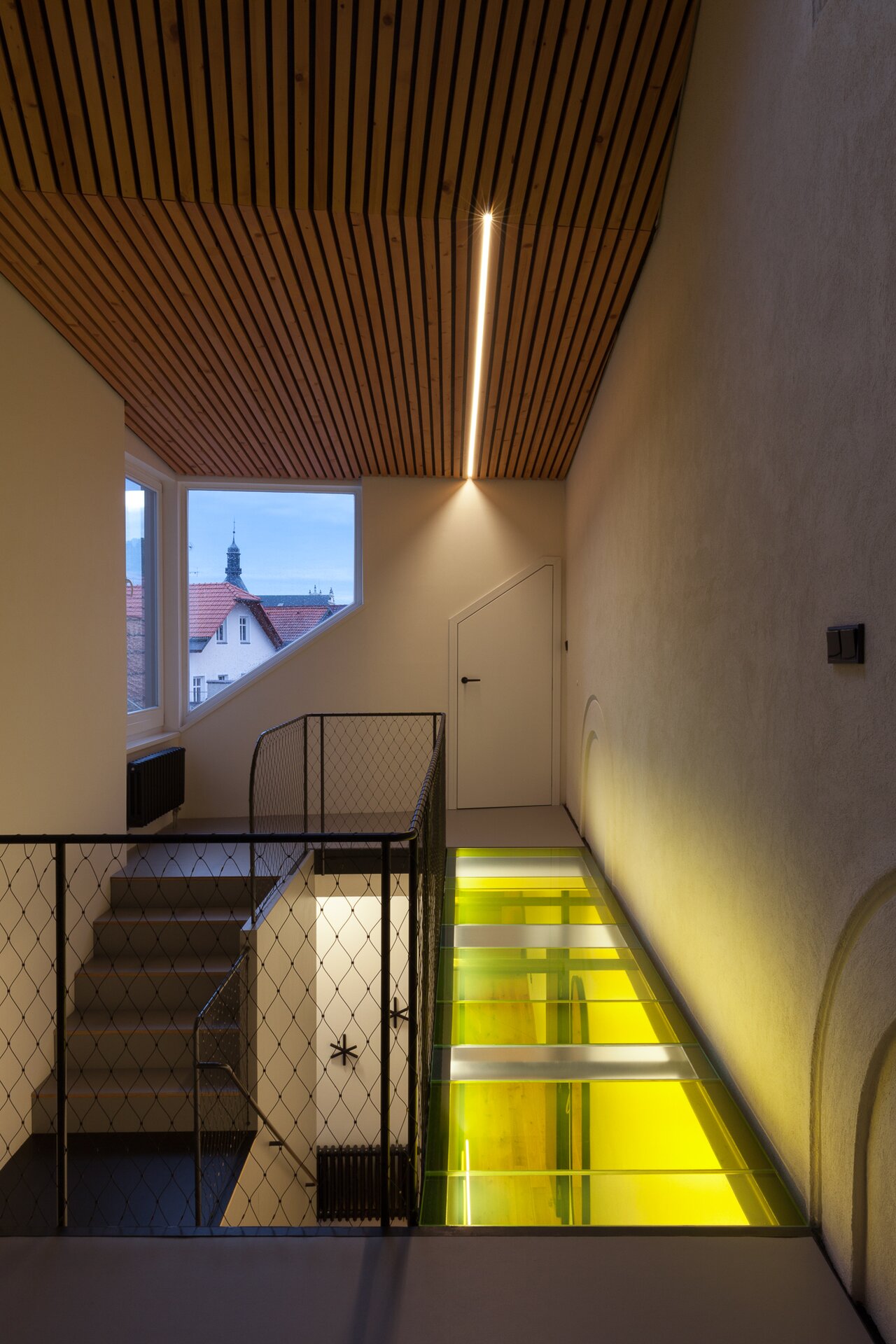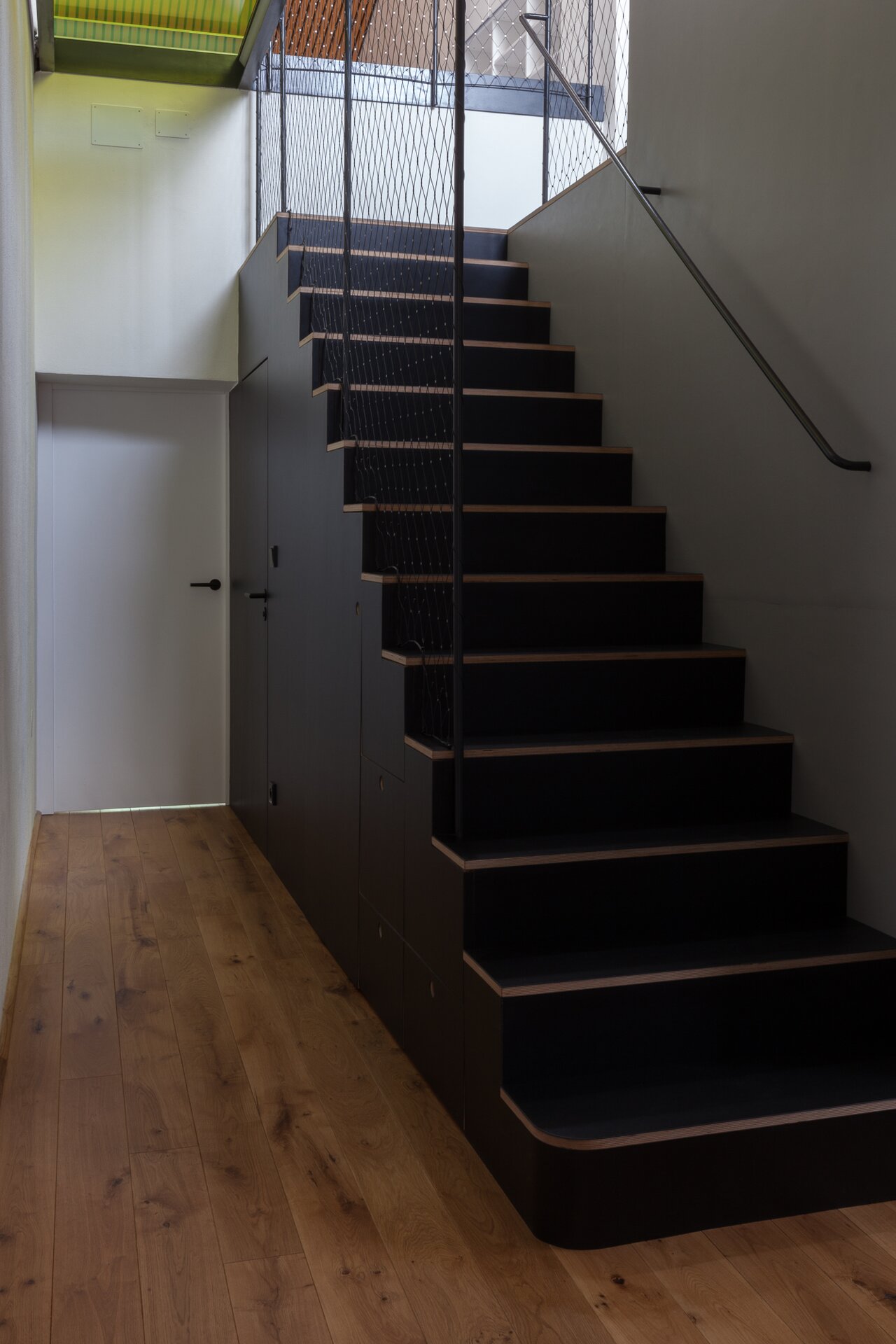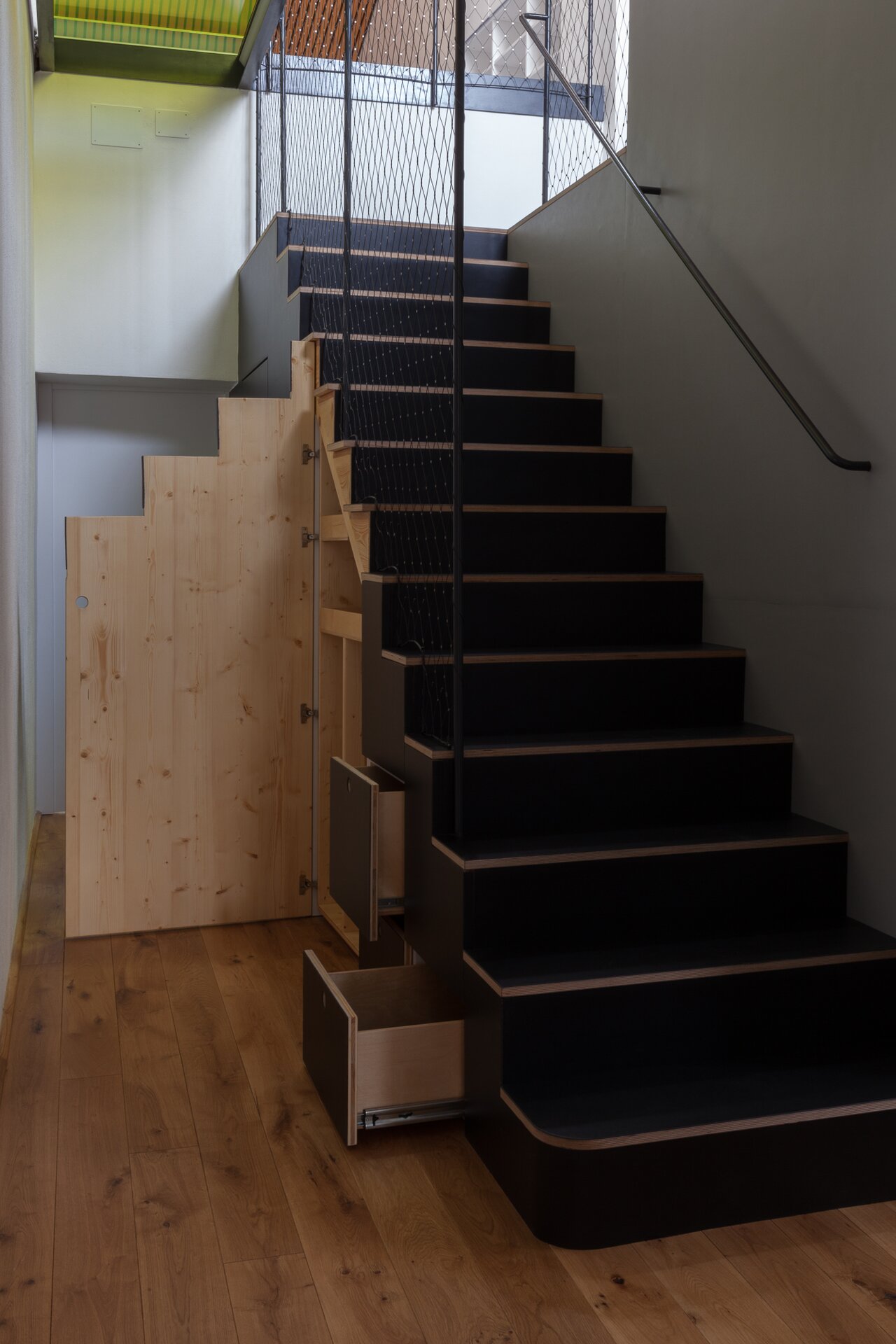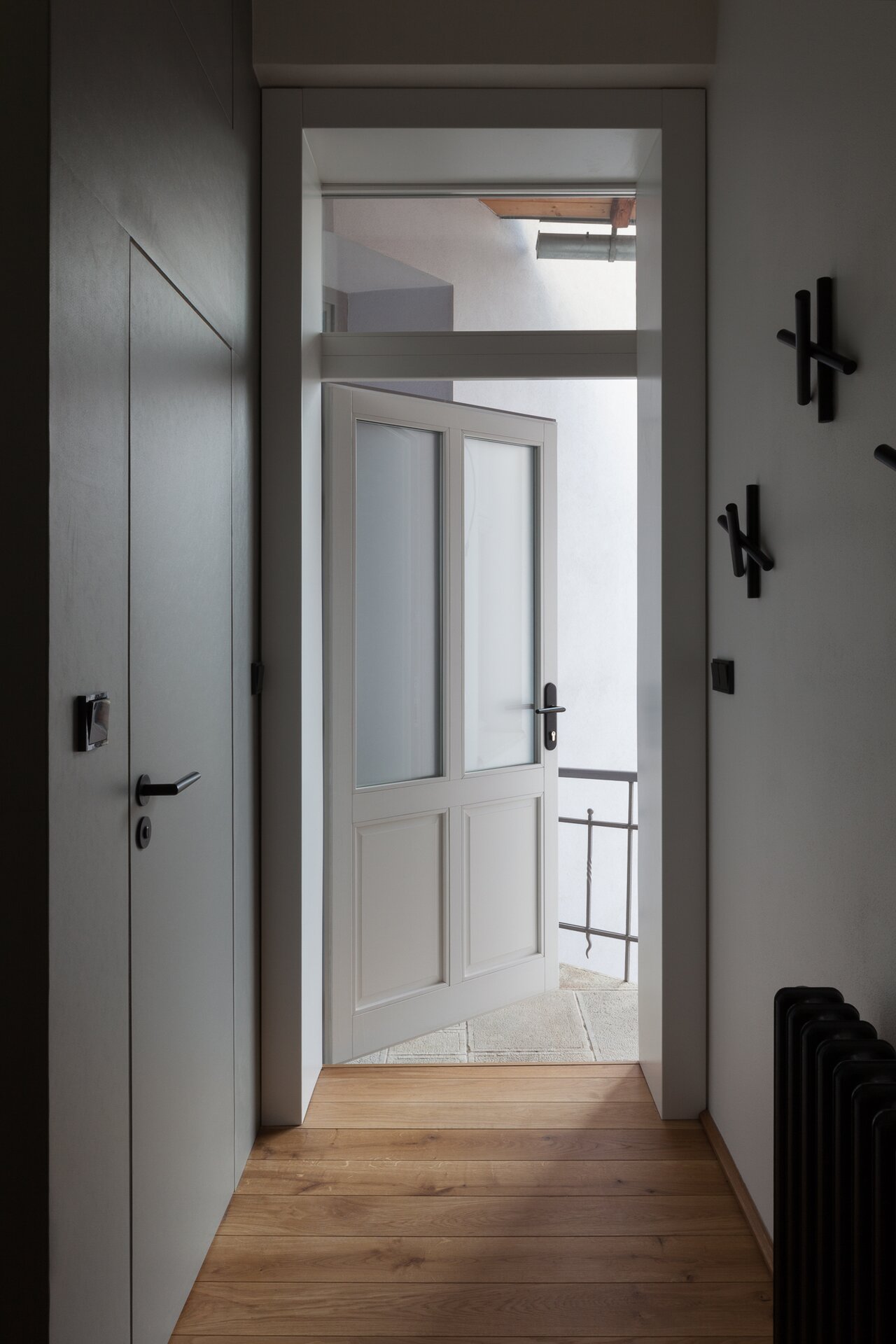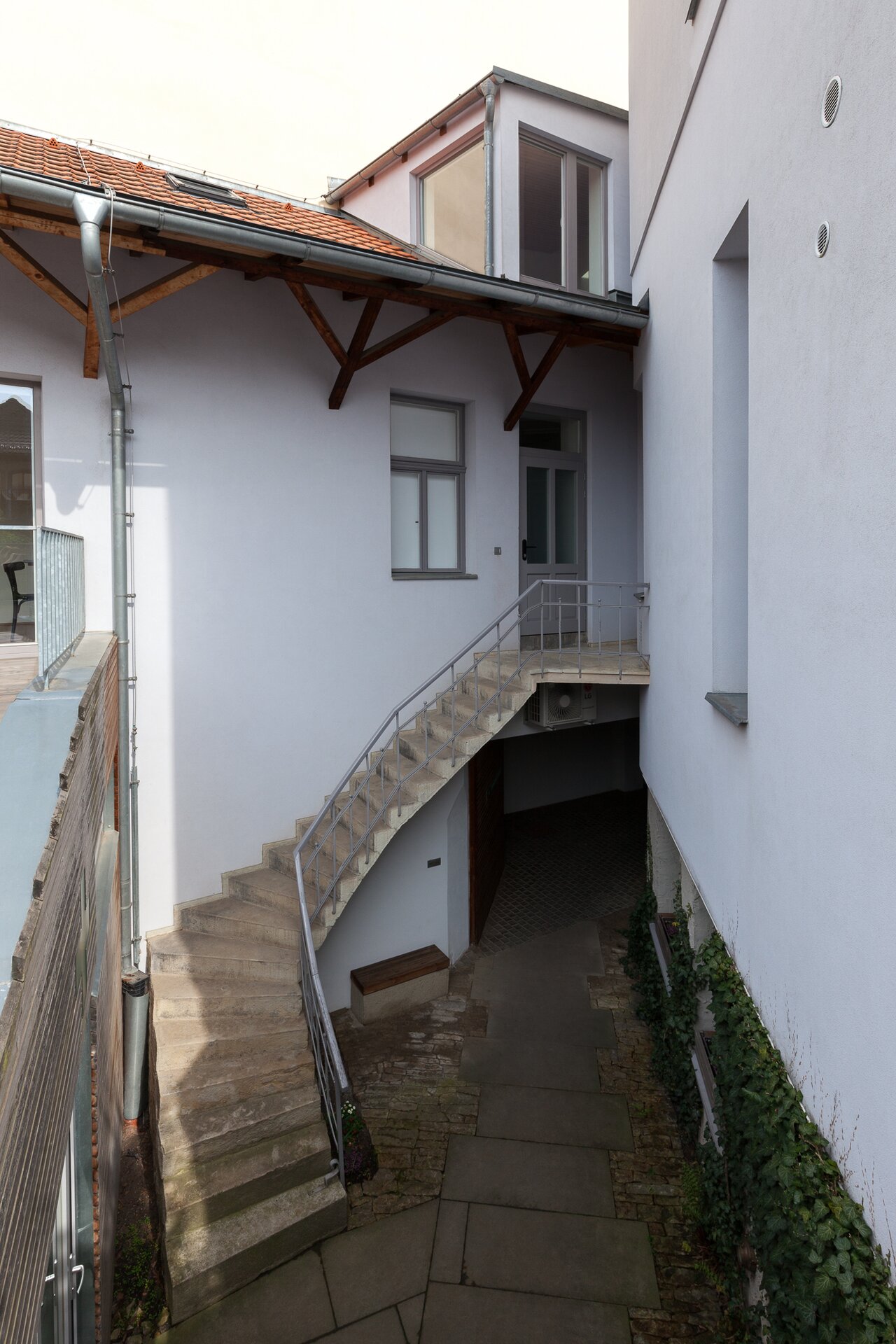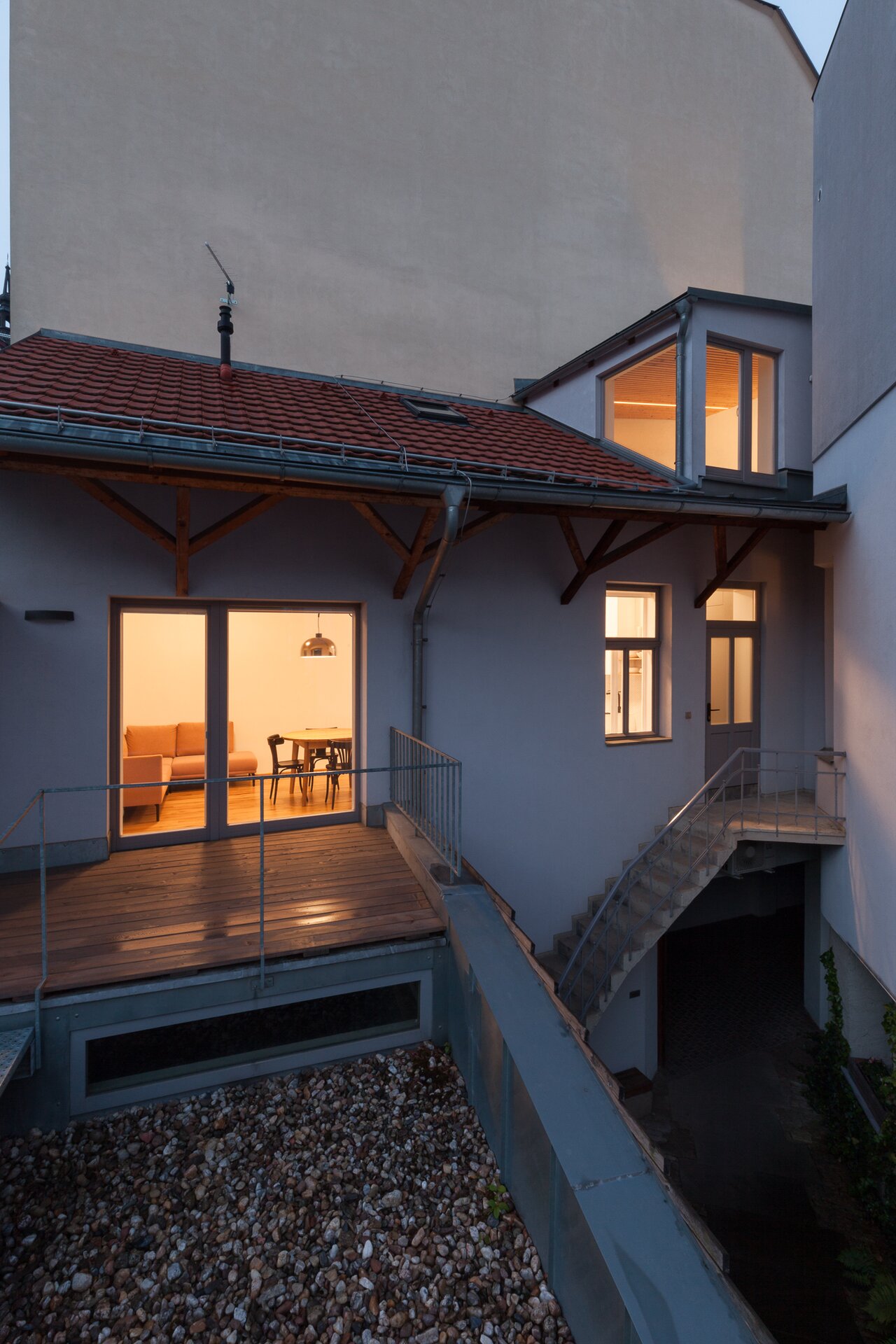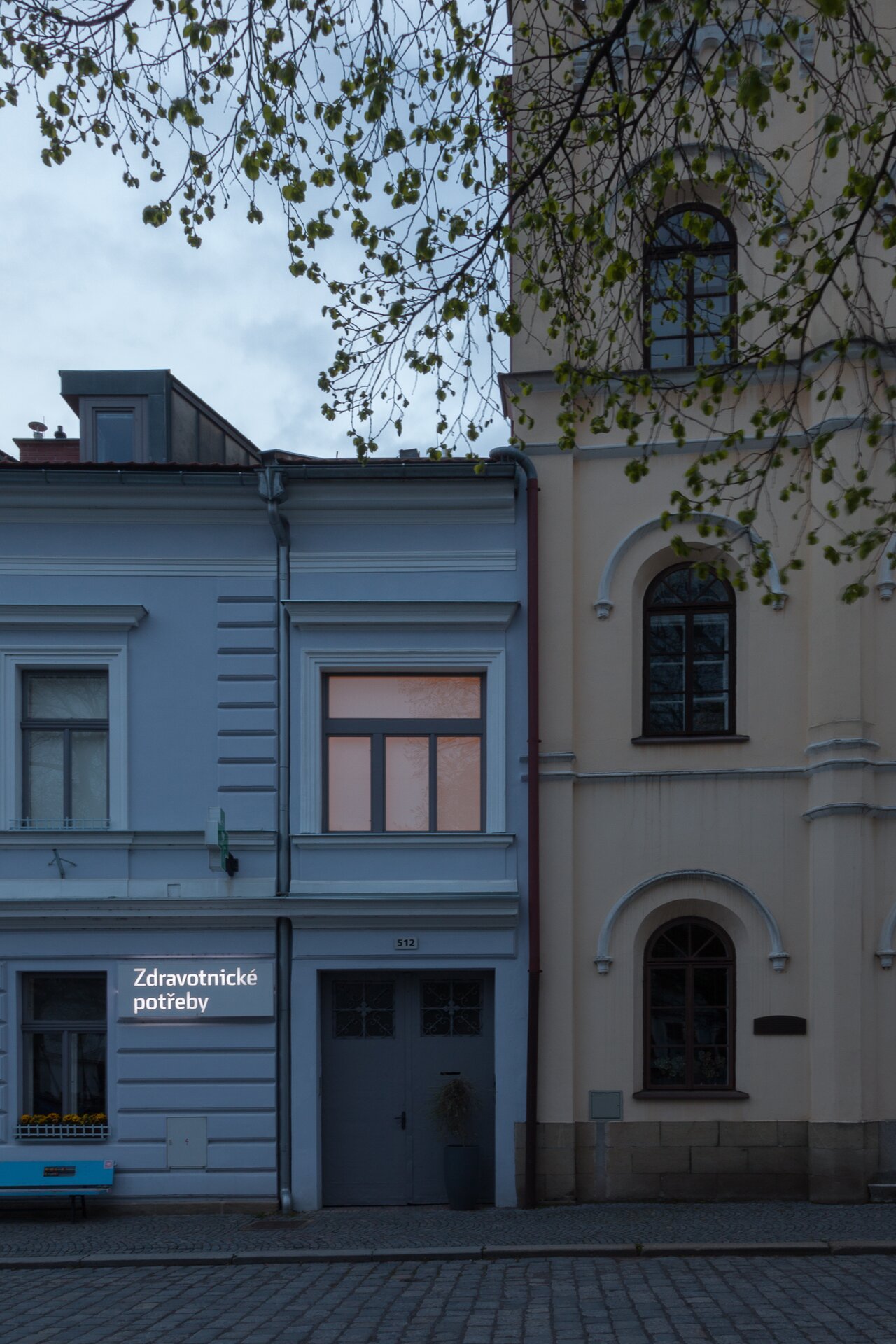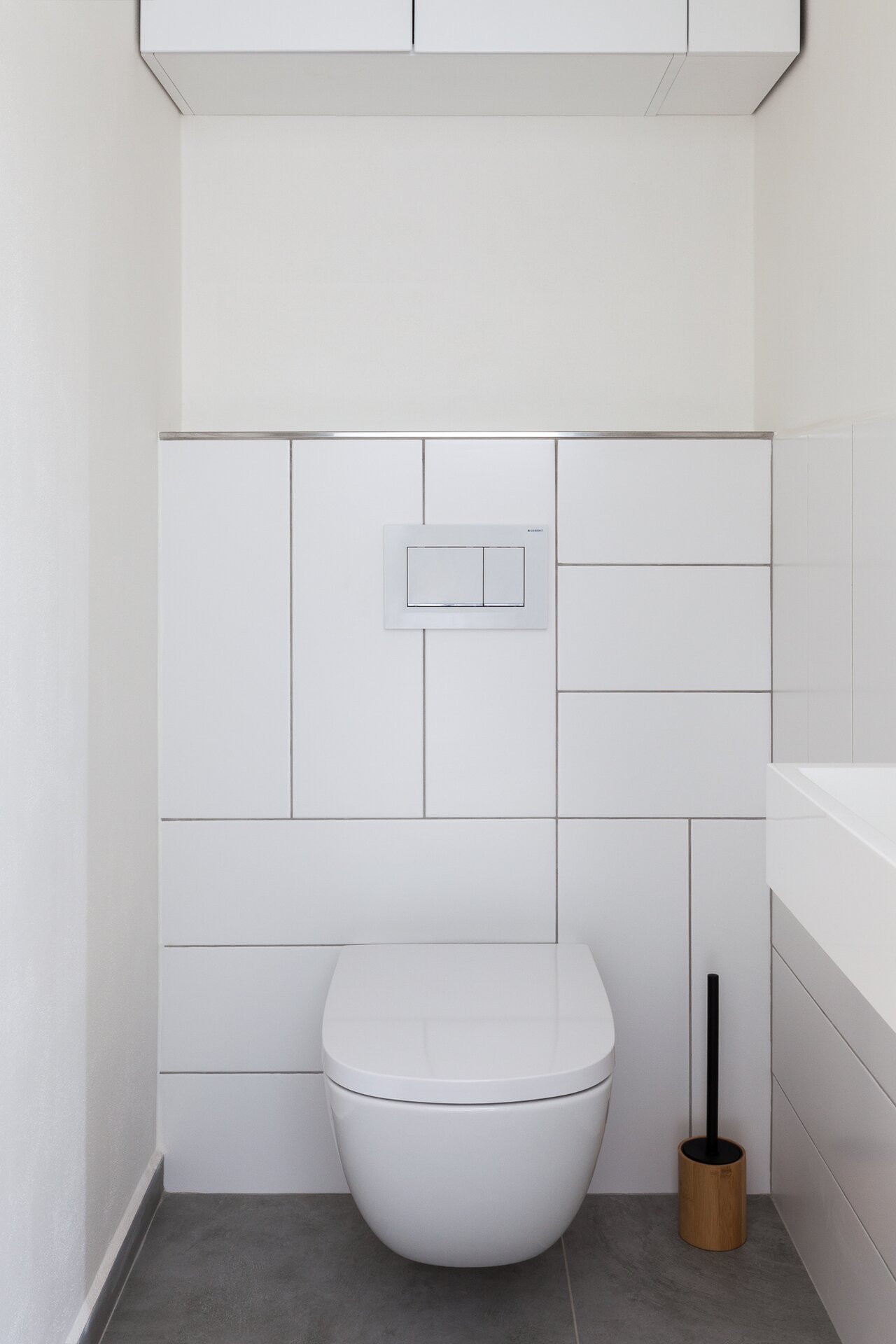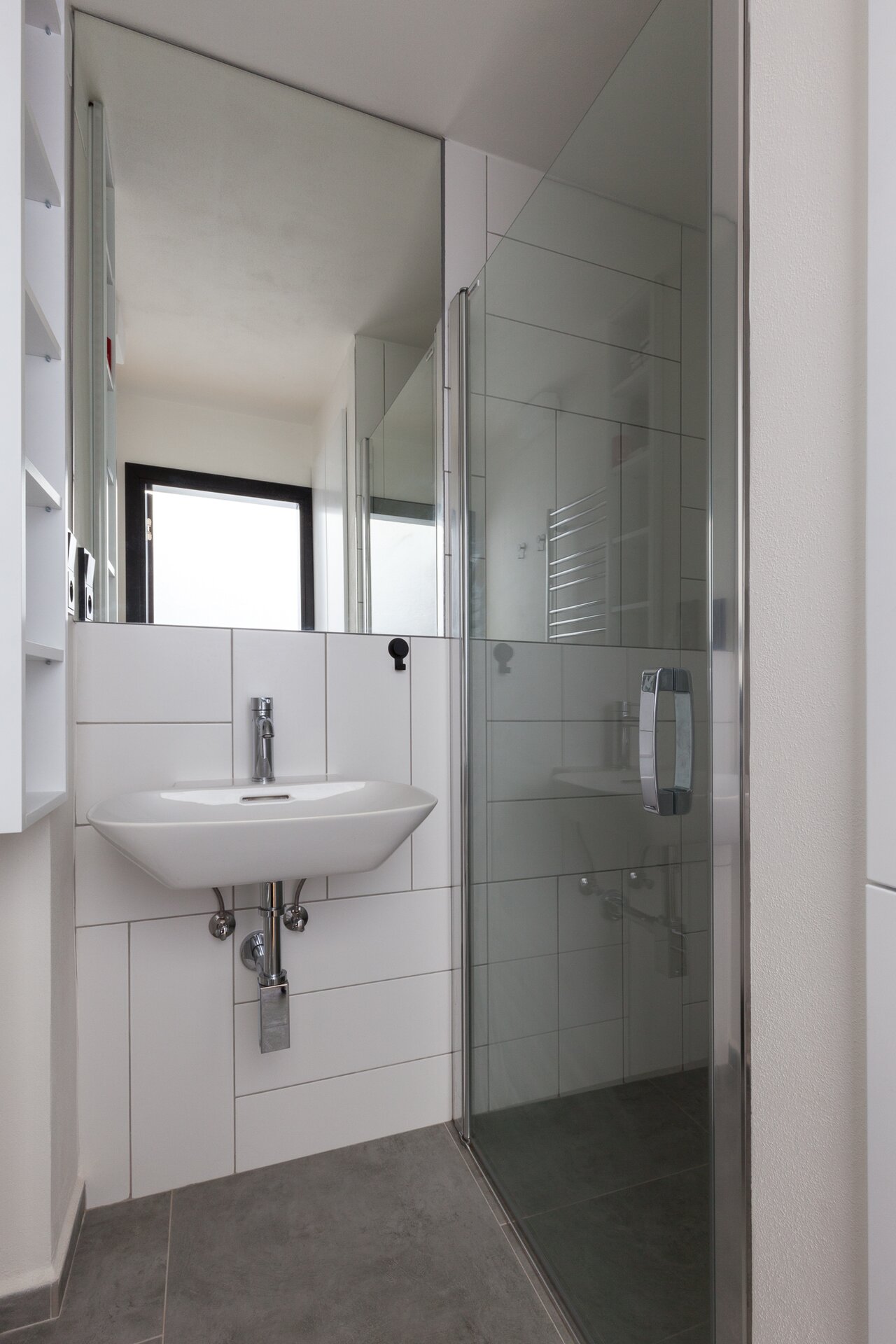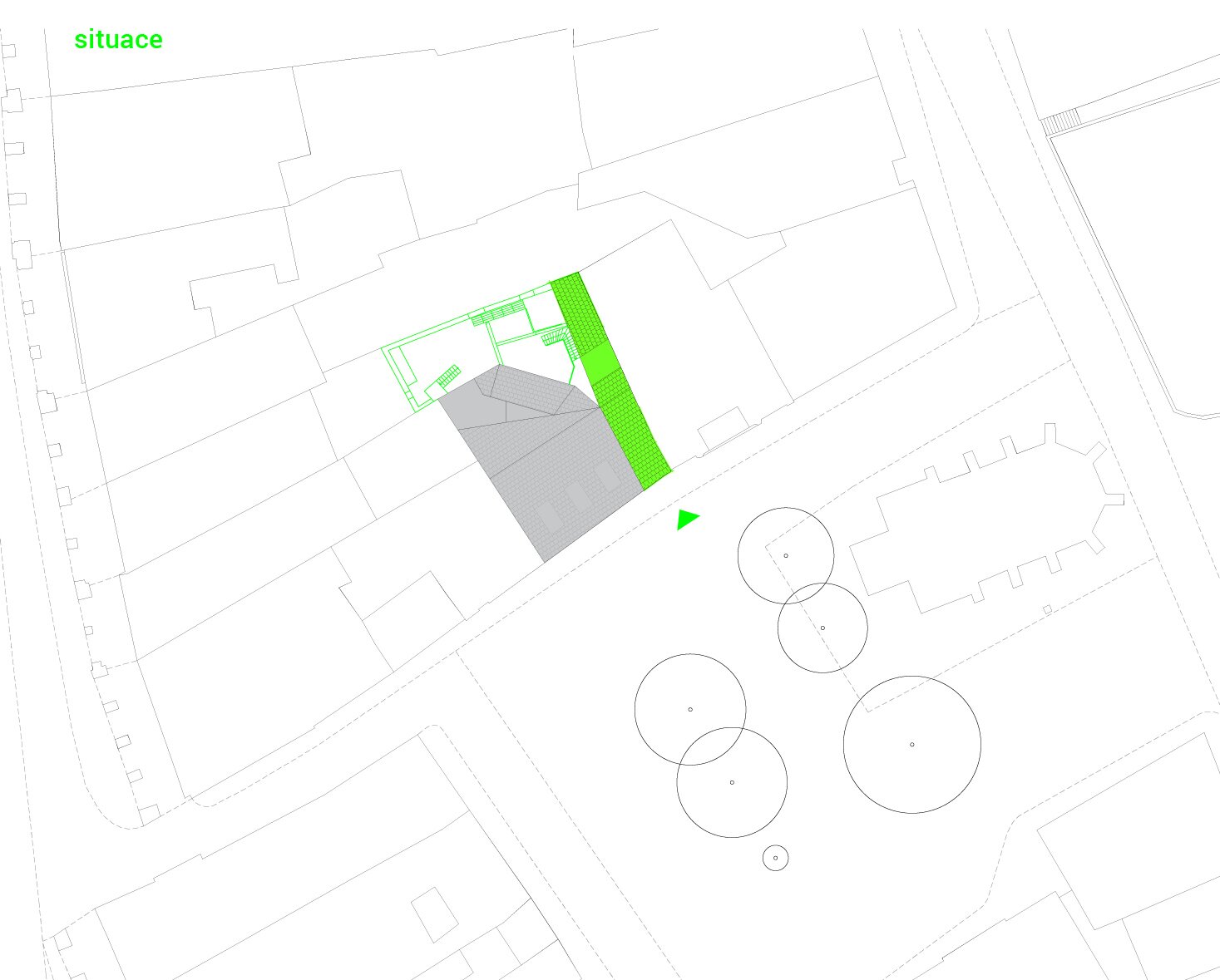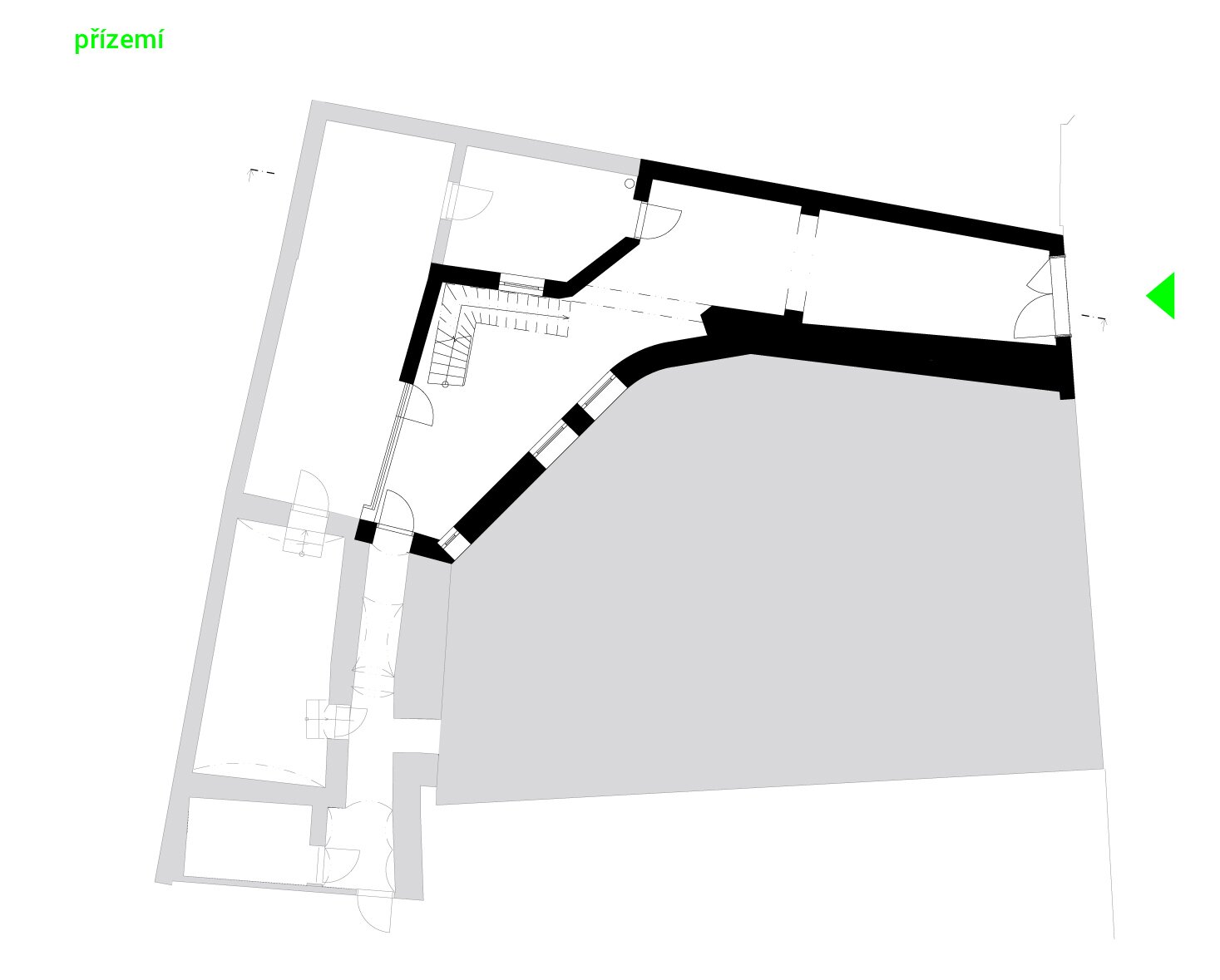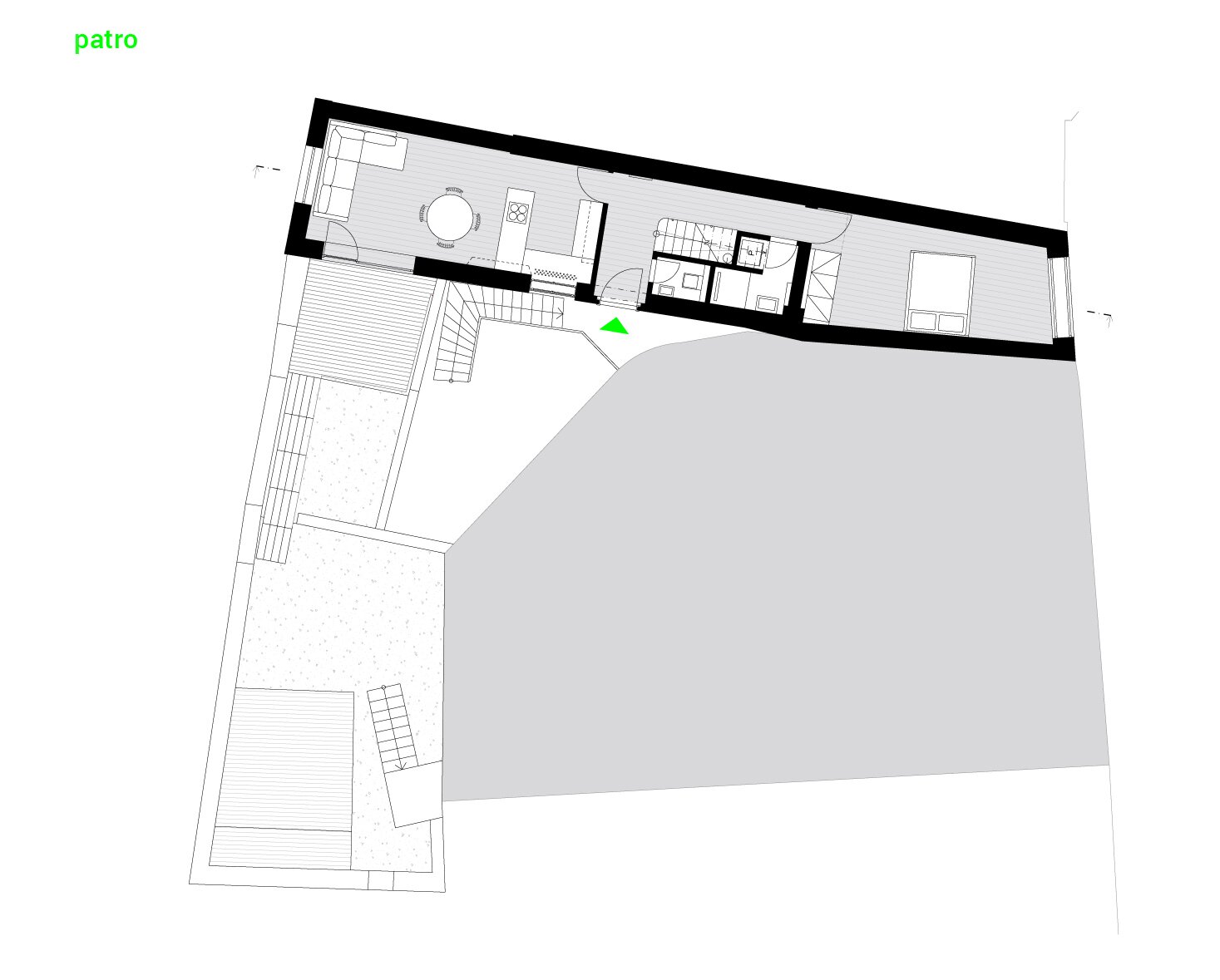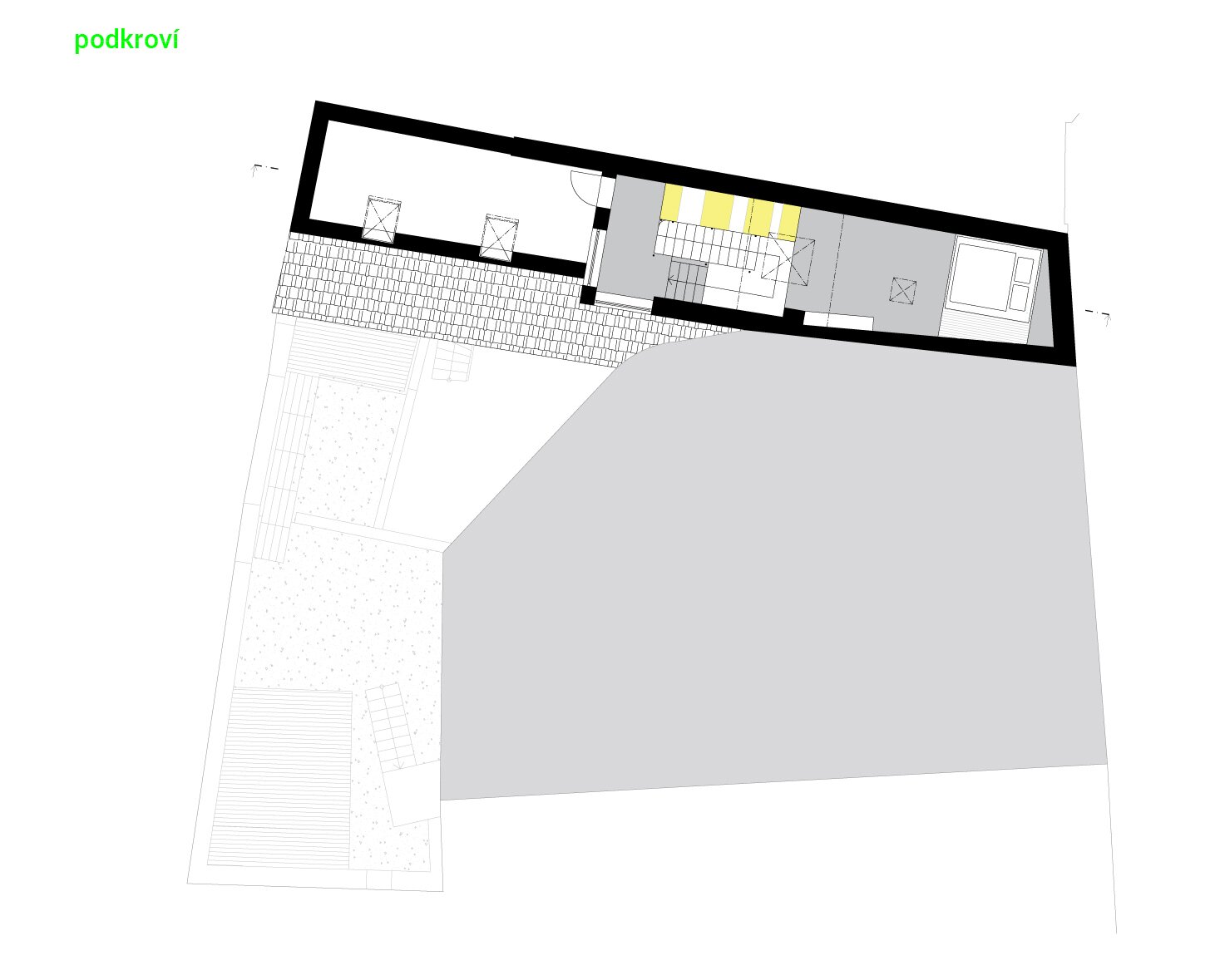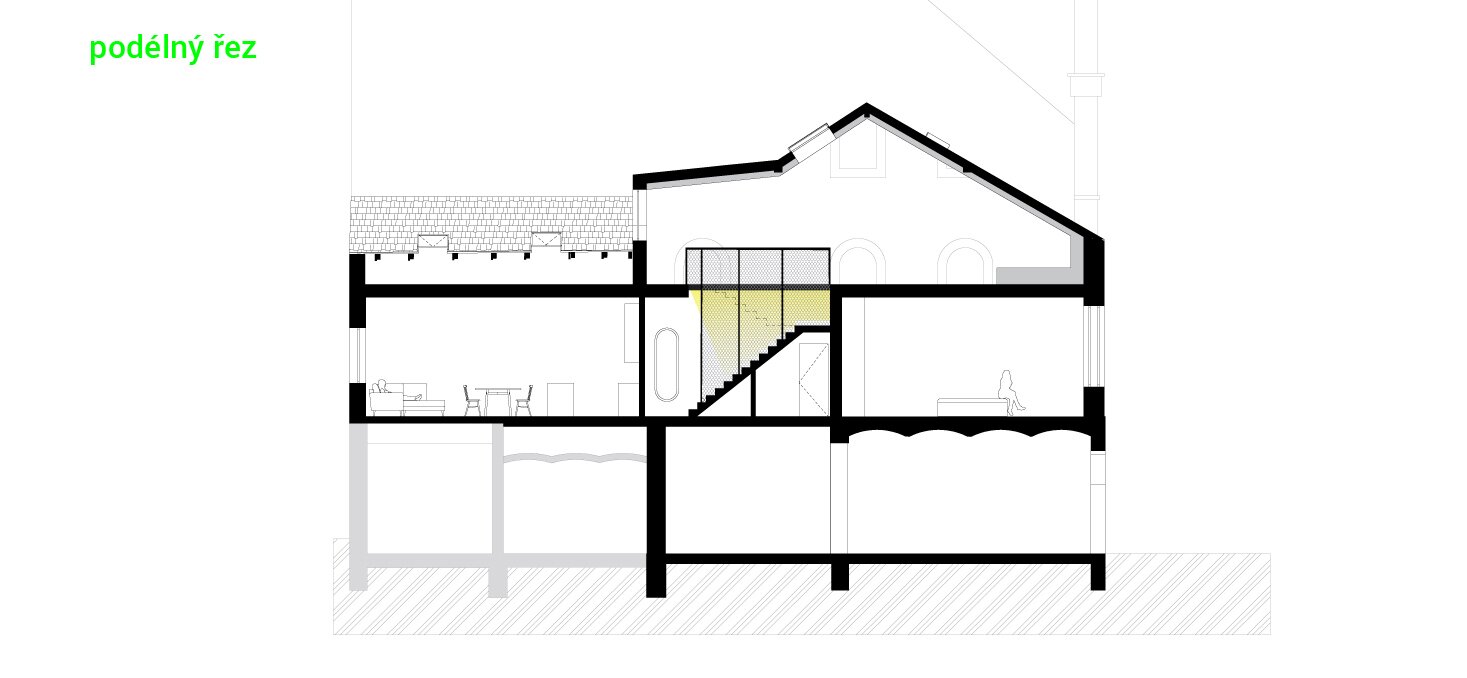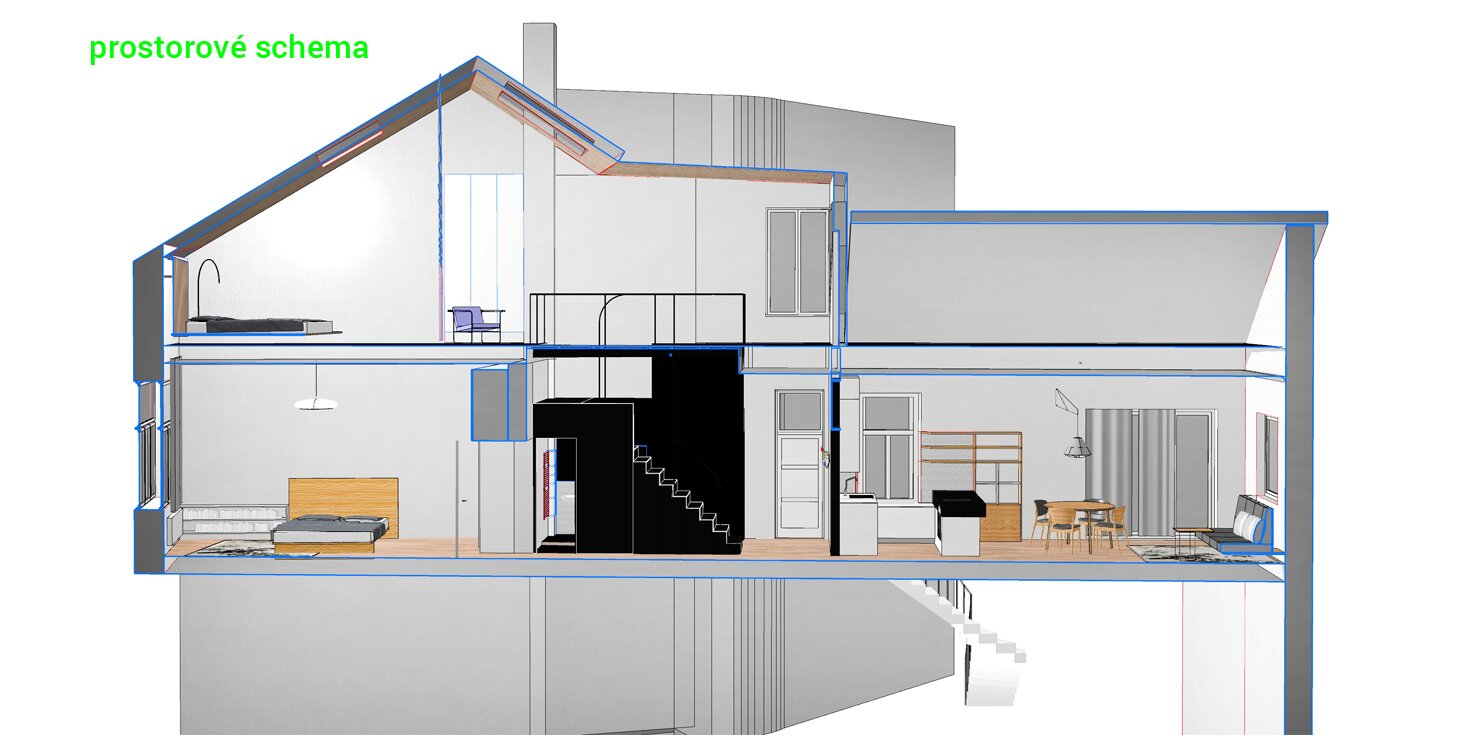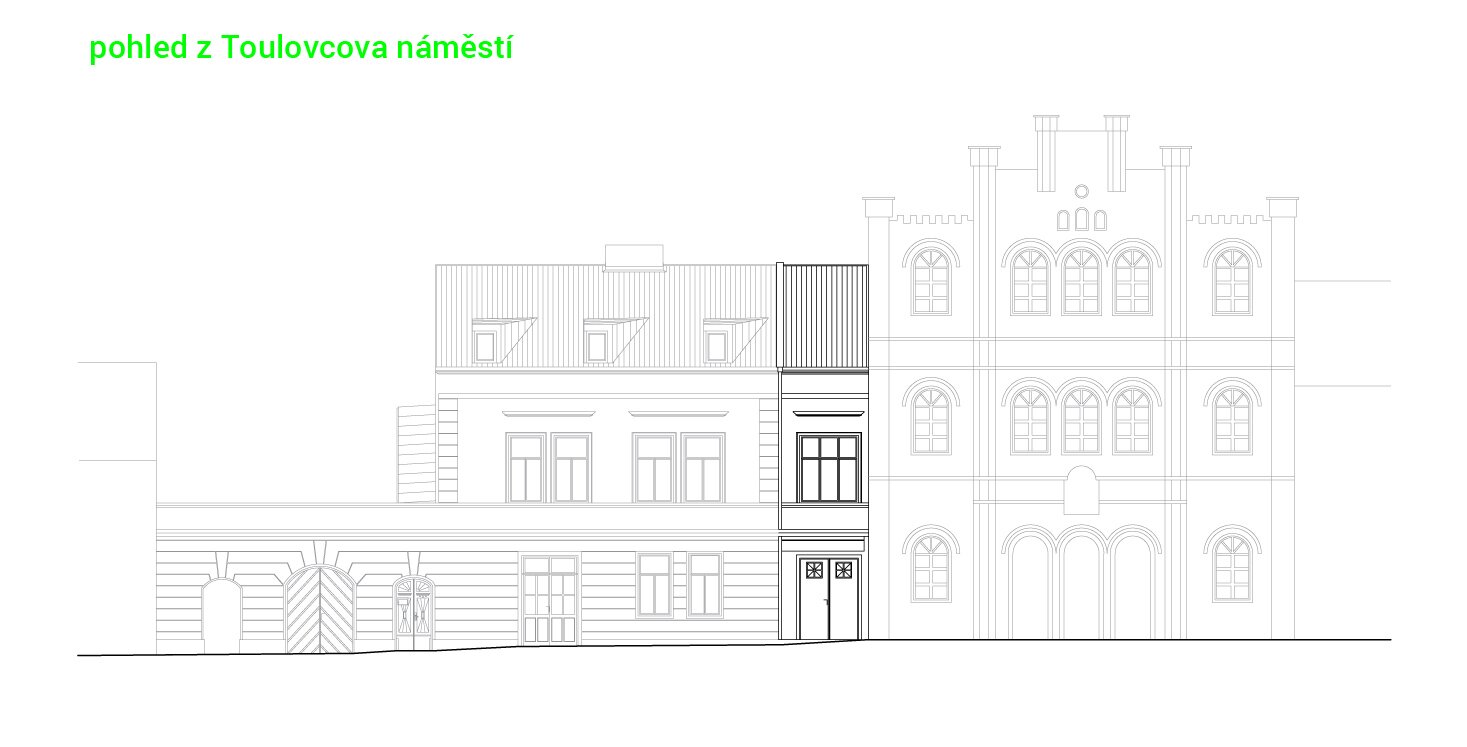 | | |
| --- | --- |
| Author | ellement architects |
| Studio | |
| Location | Toulovcovo náměstí 512, Litomyšl |
| Investor | Milan Leníček a Tereza Dosedělová |
| Supplier | Petr Vencl - truhlářství |
| Date of project approval | February 2021 |
| Fotograf | |
The story of the apartment with a glass footbridge began years ago during the reconstruction of a neighboring house with a pharmacy Na Špitálku at Toulovec Square. An extremely narrow apartment was build up over a passage (in between an old townhouse from the beginning of the 20th century – today's pharmacy – and a Hussite prayer house) complementing the street row of the square. During the renovation of the house with the pharmacy in 2009-2011, we cleaned the yard and designed a medical facility that uses the basement. A joint terrace was created for the originally reconstructed apartment building, which was connected to the narrow apartment above the medical needs building. The roof and the facade were renovated, windows were replaced, and the apartment remained unfinished for many years. The remodeling of the interior started in 2020.
The key to the interior solution was placing a bathroom, toilet, and storage space under the staircase. A bedroom with a large casement window lies towards the square. A kitchen is placed towards the courtyard and has access to the terrace. The wooden oak floor is a connecting element of the lower space. Wood also appears on the linearly rasterized ceiling, which makes the shaping of the roof planes stand out and passes up to the bed grate located at the lowest point of the attic. Wood creates the boundary of the space into which we inserted other materials in shades of gray. The only color brings sunlight penetrating through the yellow spectrum of the glazed footbridge. Intensity and tonality vary according to the seasons and the time of day. The arches of the walled windows inconspicuously appear in the shape of the stair railings. The apartment is a loft and a cottage, a place of escape from the big city and a space for unusual experiences.
Green building
Environmental certification
| | |
| --- | --- |
| Type and level of certificate | - |
Water management
| | |
| --- | --- |
| Is rainwater used for irrigation? | |
| Is rainwater used for other purposes, e.g. toilet flushing ? | |
| Does the building have a green roof / facade ? | |
| Is reclaimed waste water used, e.g. from showers and sinks ? | |
The quality of the indoor environment
| | |
| --- | --- |
| Is clean air supply automated ? | |
| Is comfortable temperature during summer and winter automated? | |
| Is natural lighting guaranteed in all living areas? | |
| Is artificial lighting automated? | |
| Is acoustic comfort, specifically reverberation time, guaranteed? | |
| Does the layout solution include zoning and ergonomics elements? | |
Principles of circular economics
| | |
| --- | --- |
| Does the project use recycled materials? | |
| Does the project use recyclable materials? | |
| Are materials with a documented Environmental Product Declaration (EPD) promoted in the project? | |
| Are other sustainability certifications used for materials and elements? | |
Energy efficiency
| | |
| --- | --- |
| Energy performance class of the building according to the Energy Performance Certificate of the building | G |
| Is efficient energy management (measurement and regular analysis of consumption data) considered? | |
| Are renewable sources of energy used, e.g. solar system, photovoltaics? | |
Interconnection with surroundings
| | |
| --- | --- |
| Does the project enable the easy use of public transport? | |
| Does the project support the use of alternative modes of transport, e.g cycling, walking etc. ? | |
| Is there access to recreational natural areas, e.g. parks, in the immediate vicinity of the building? | |