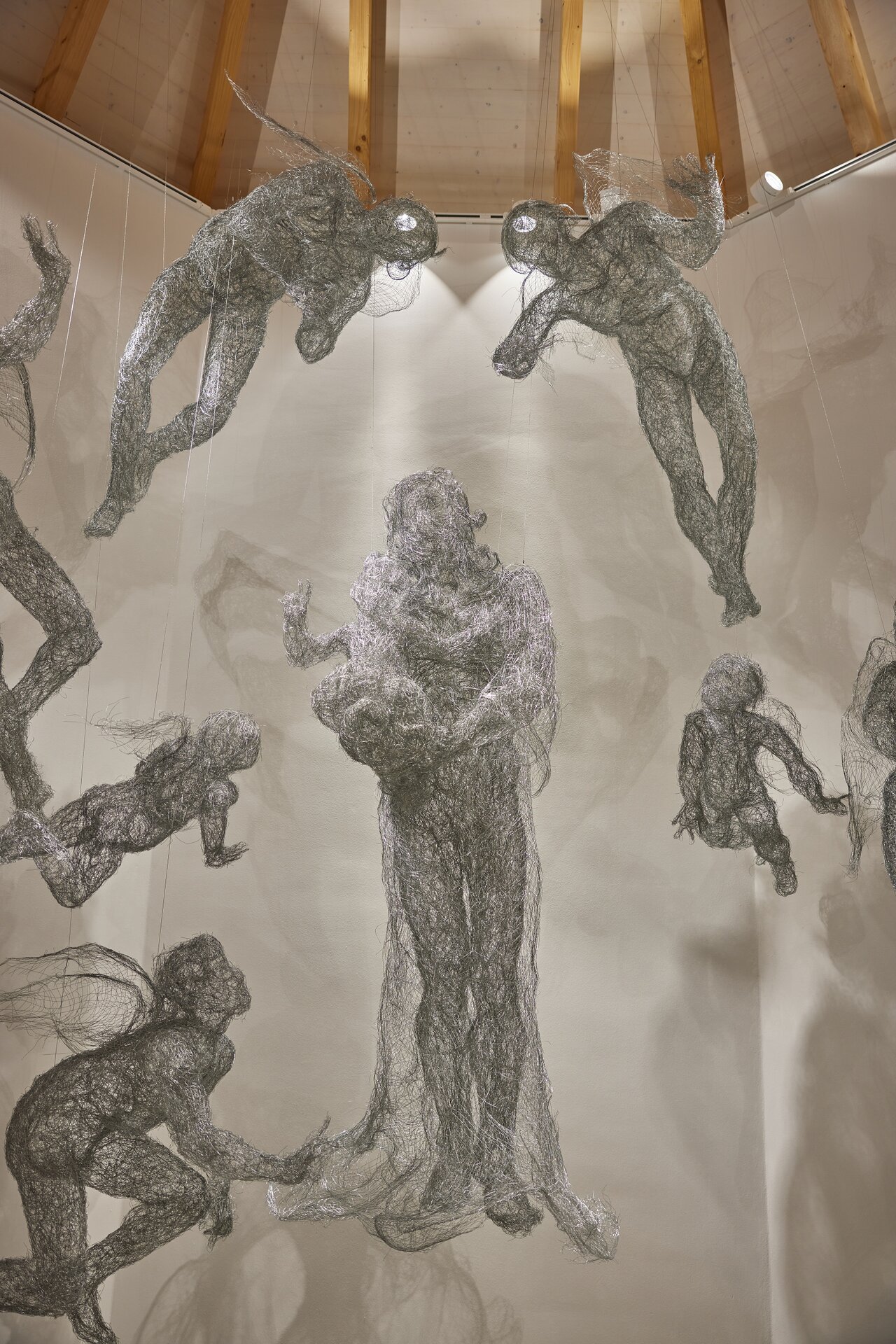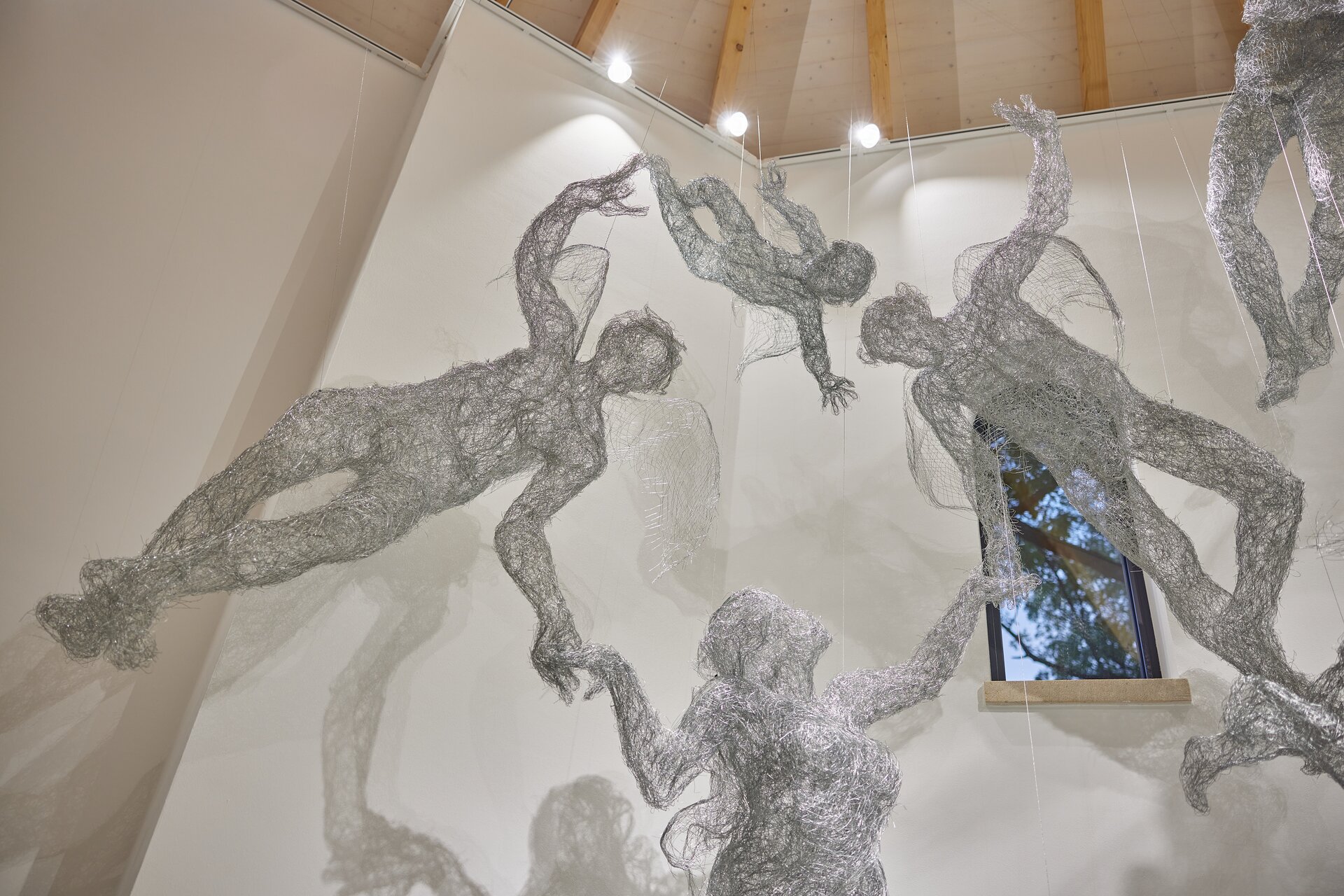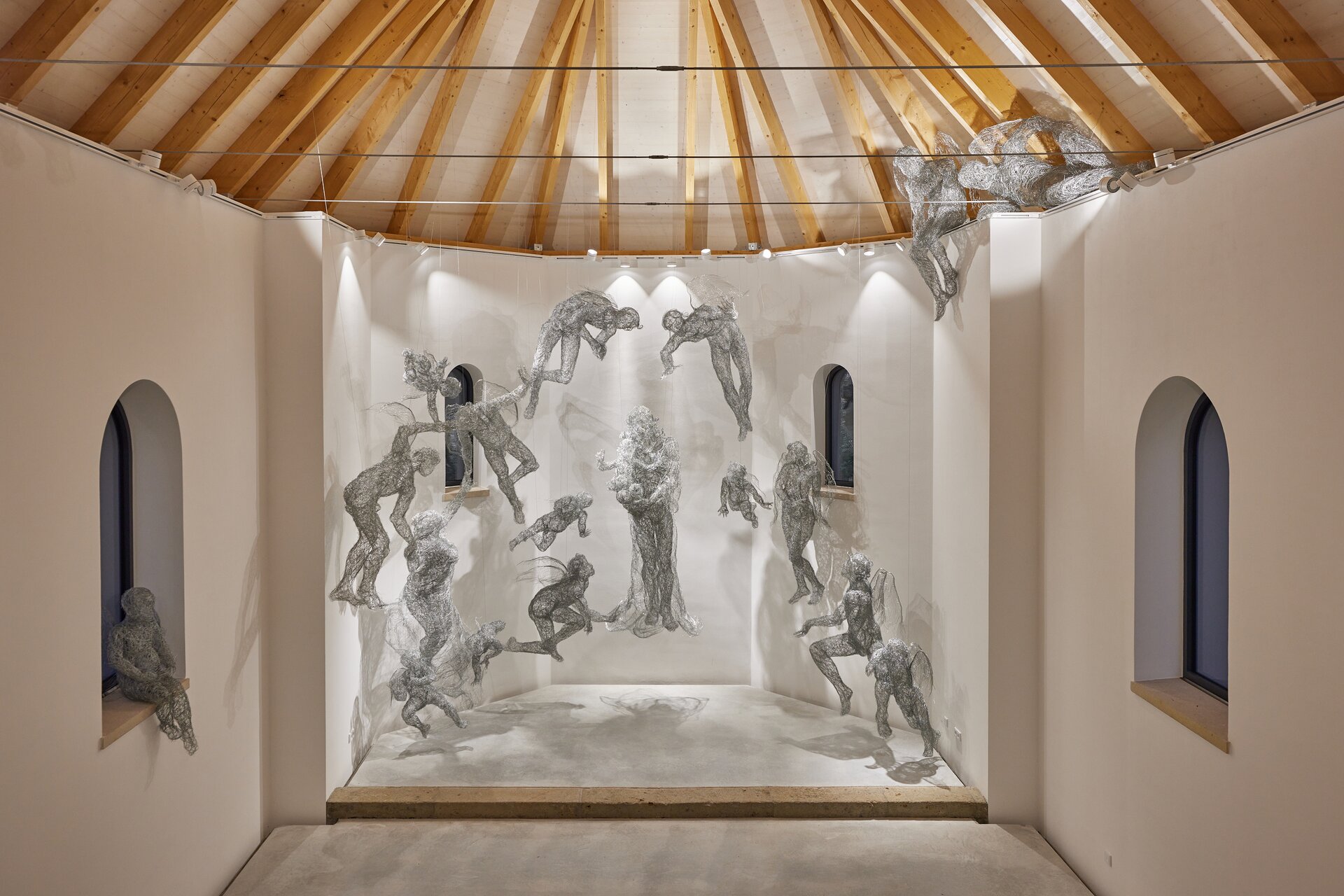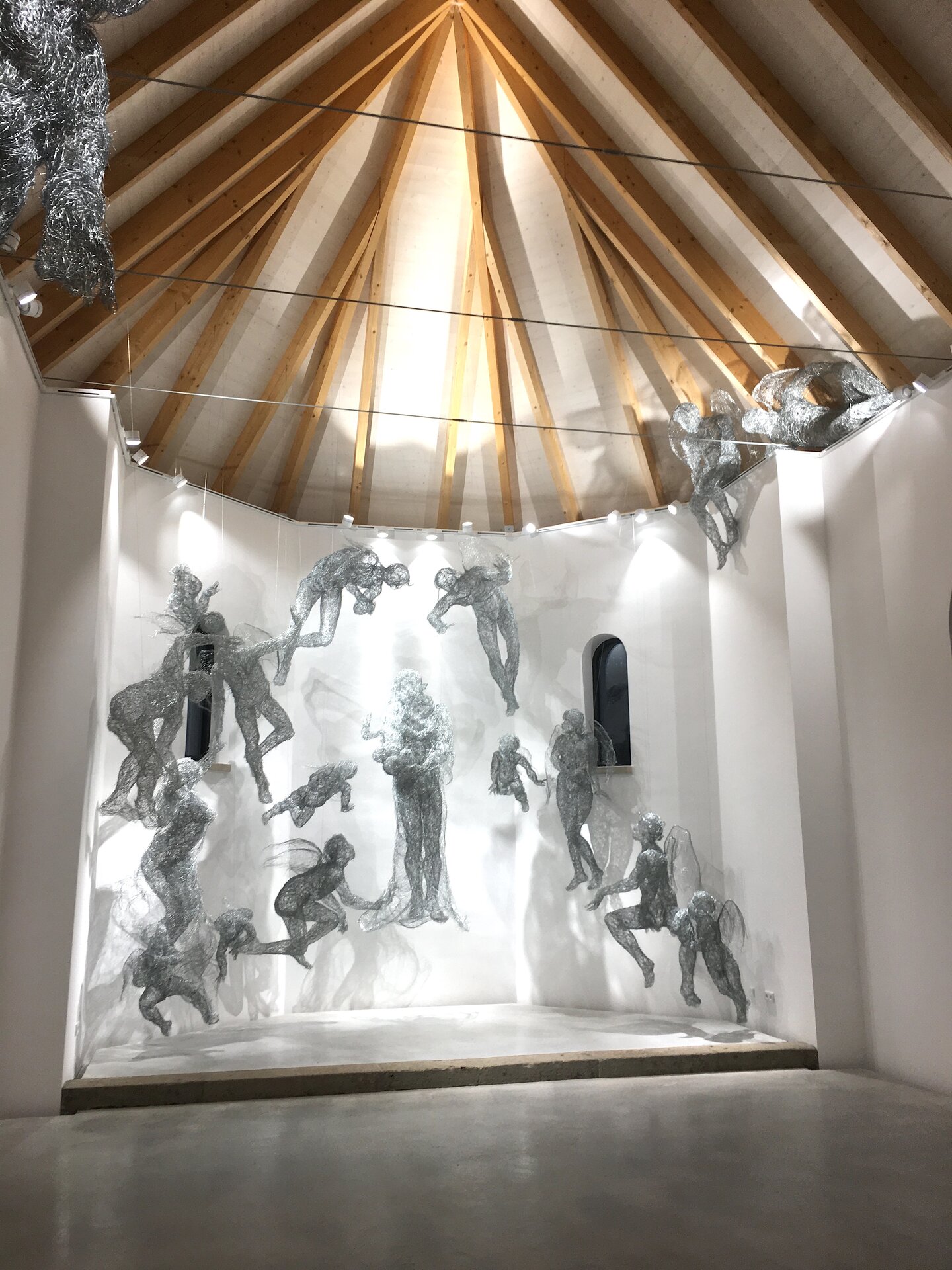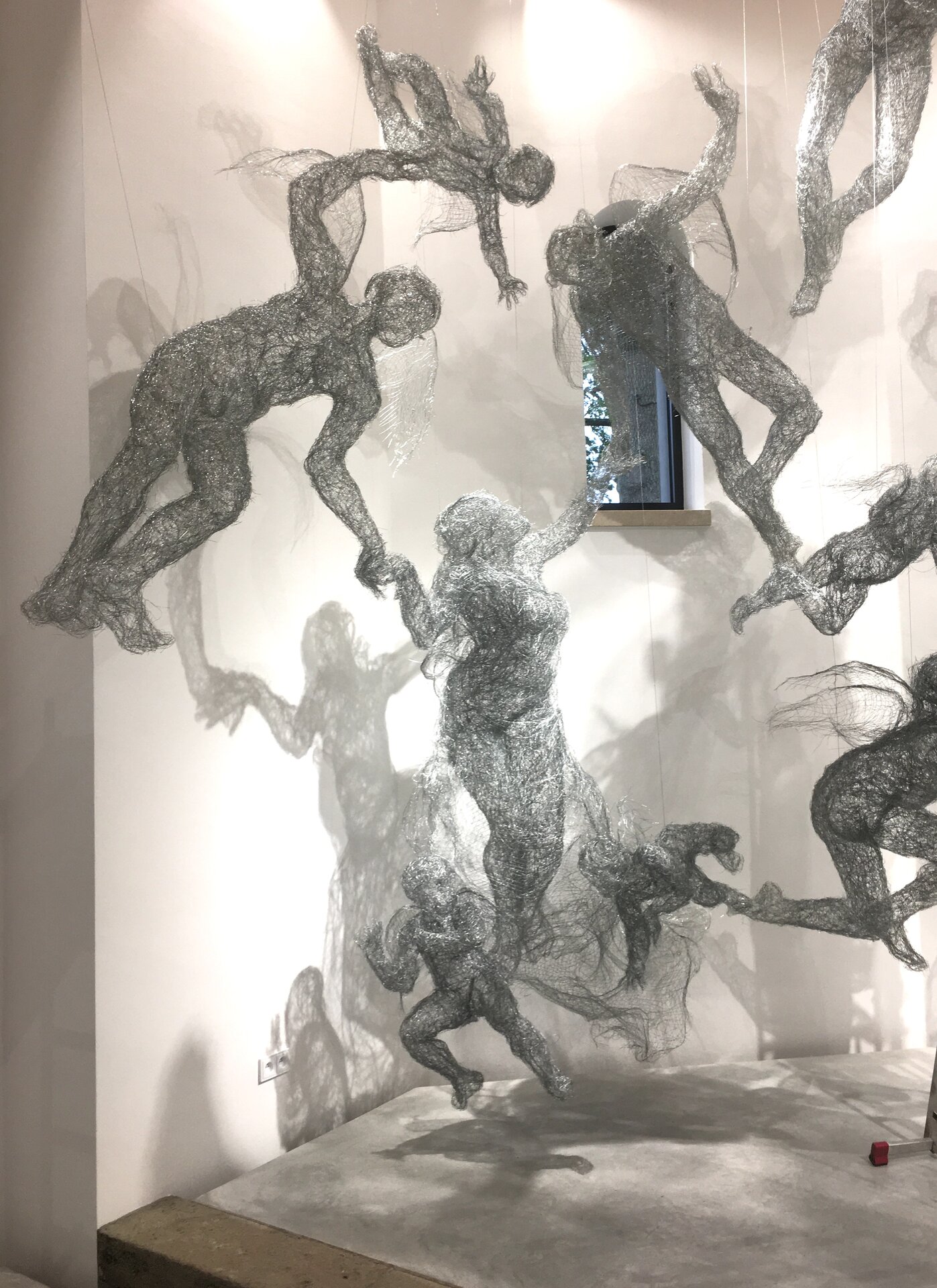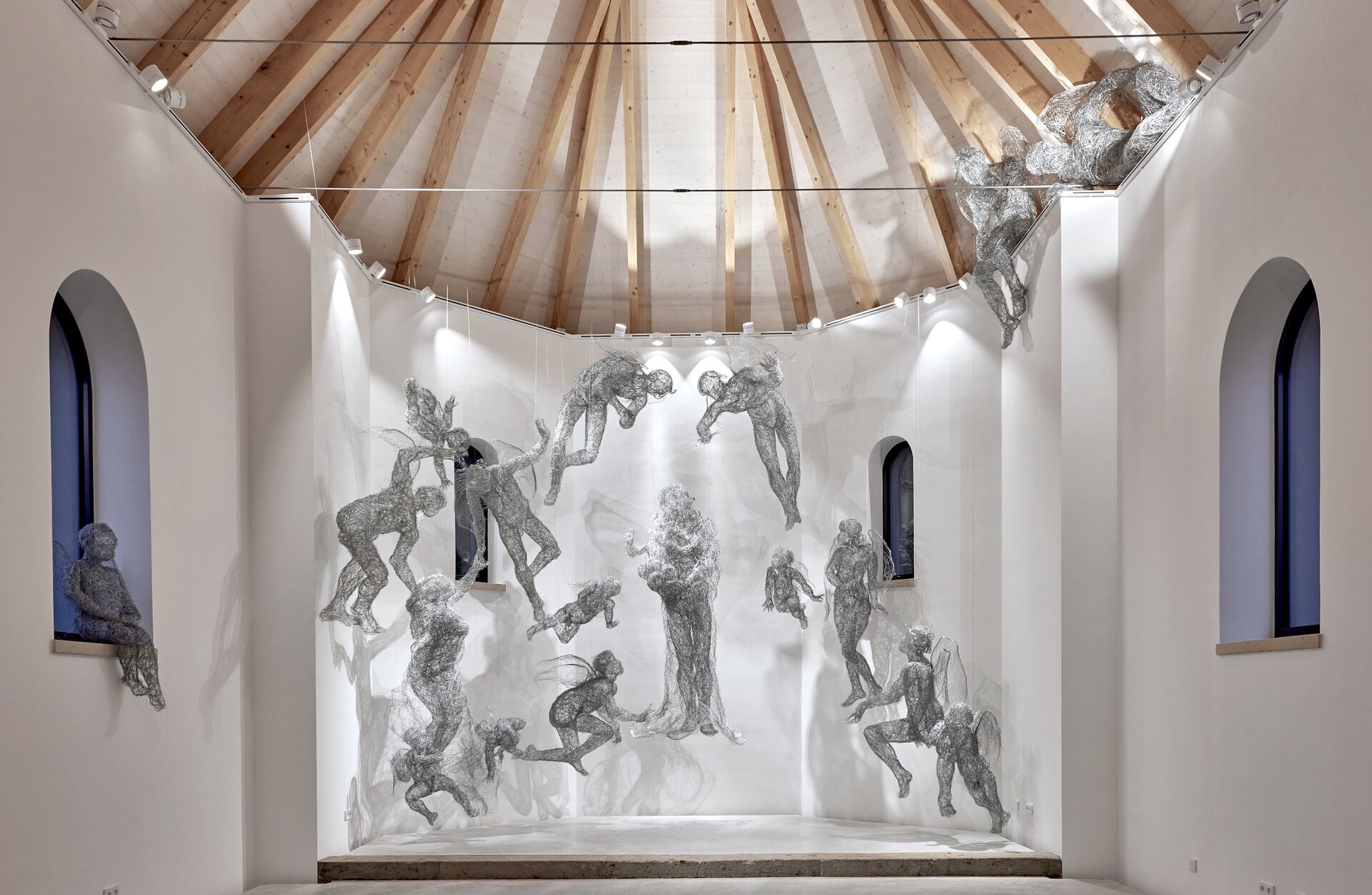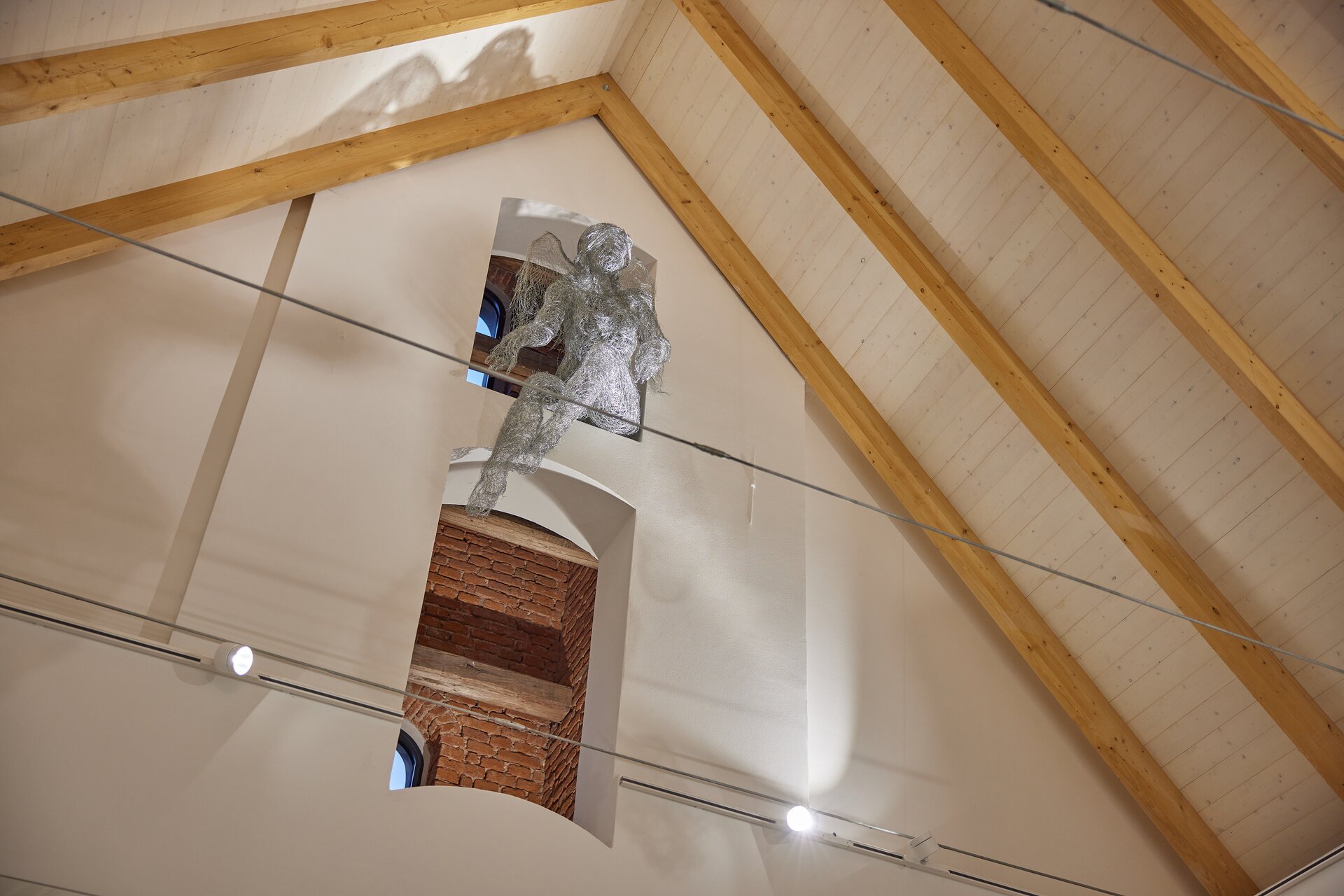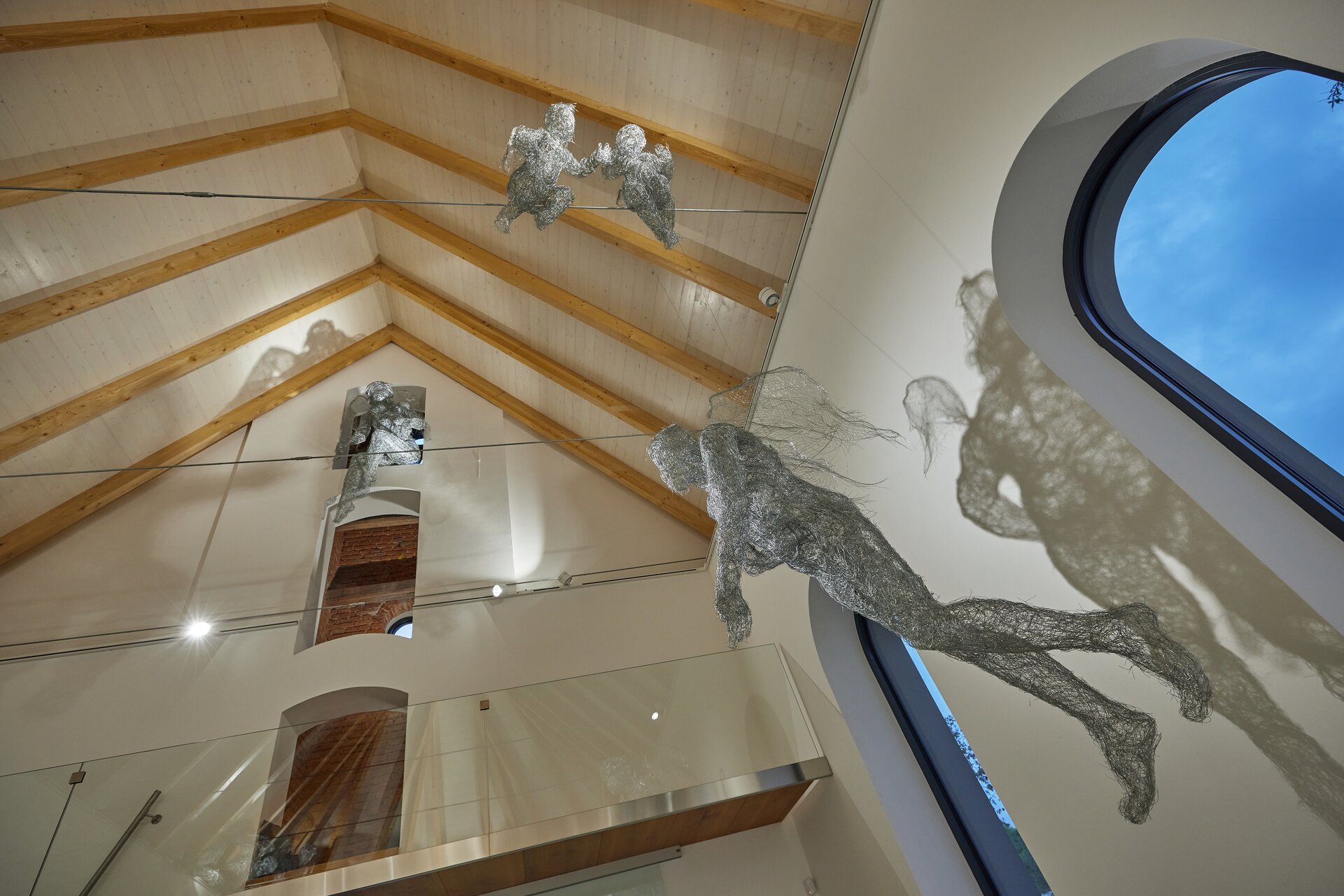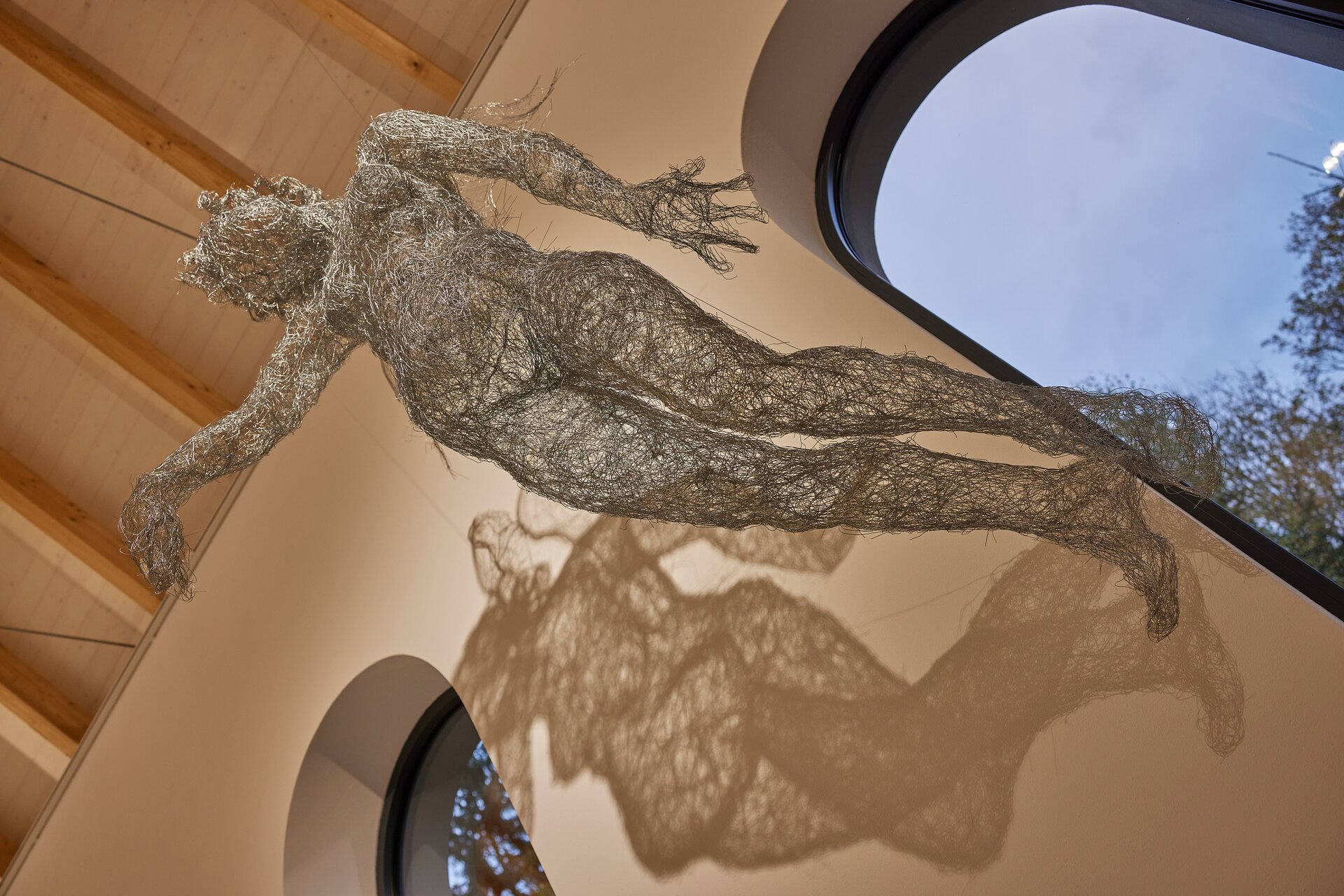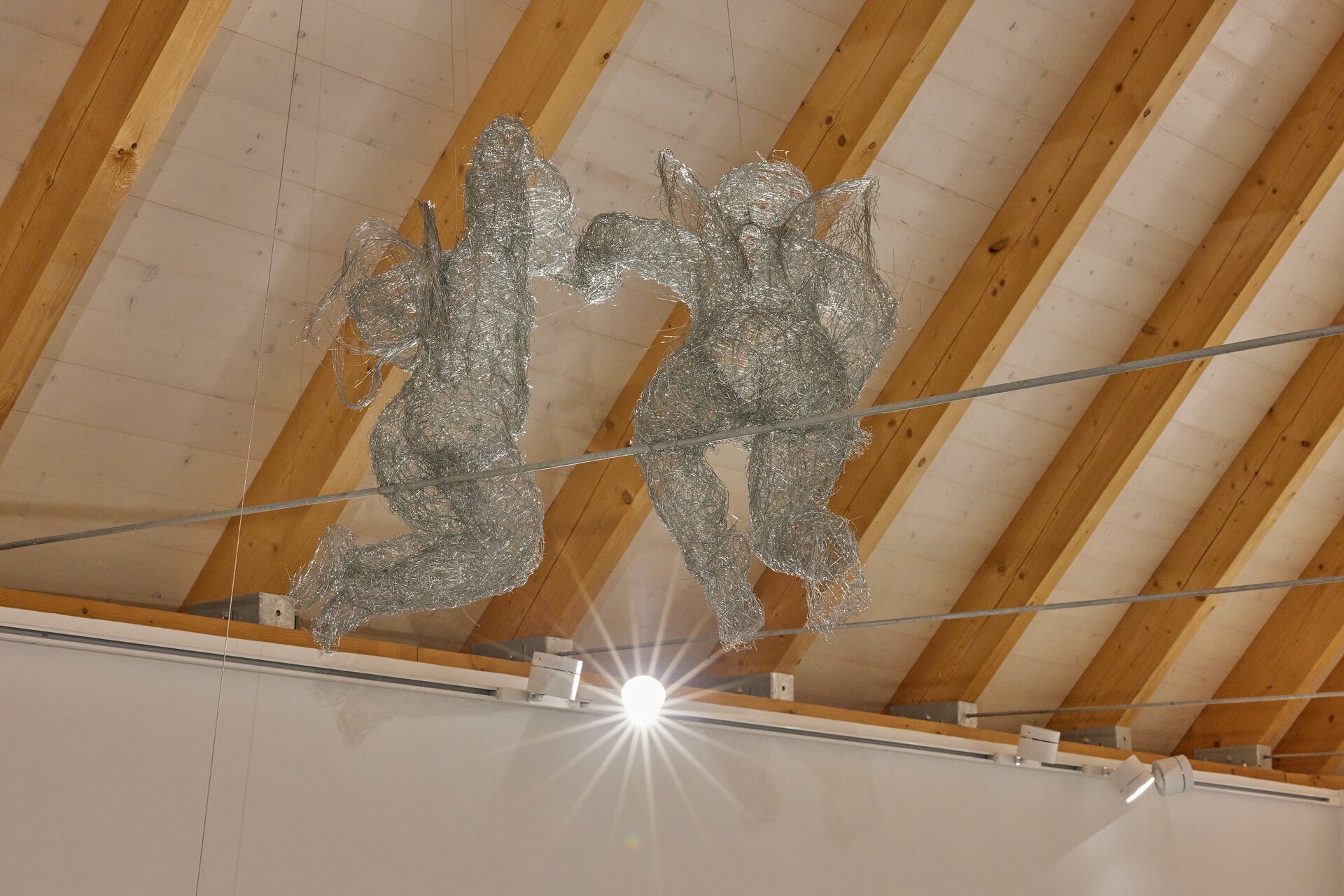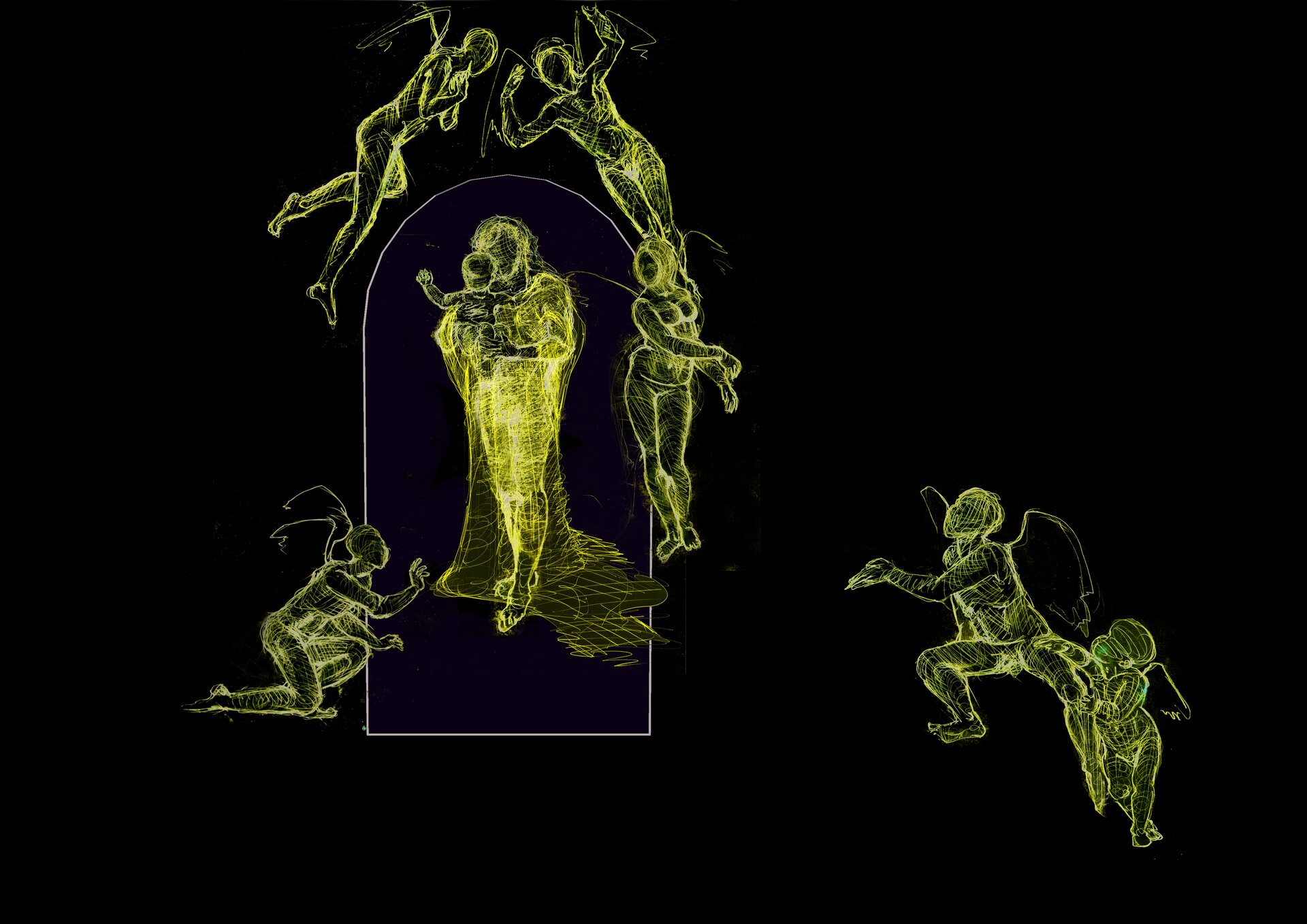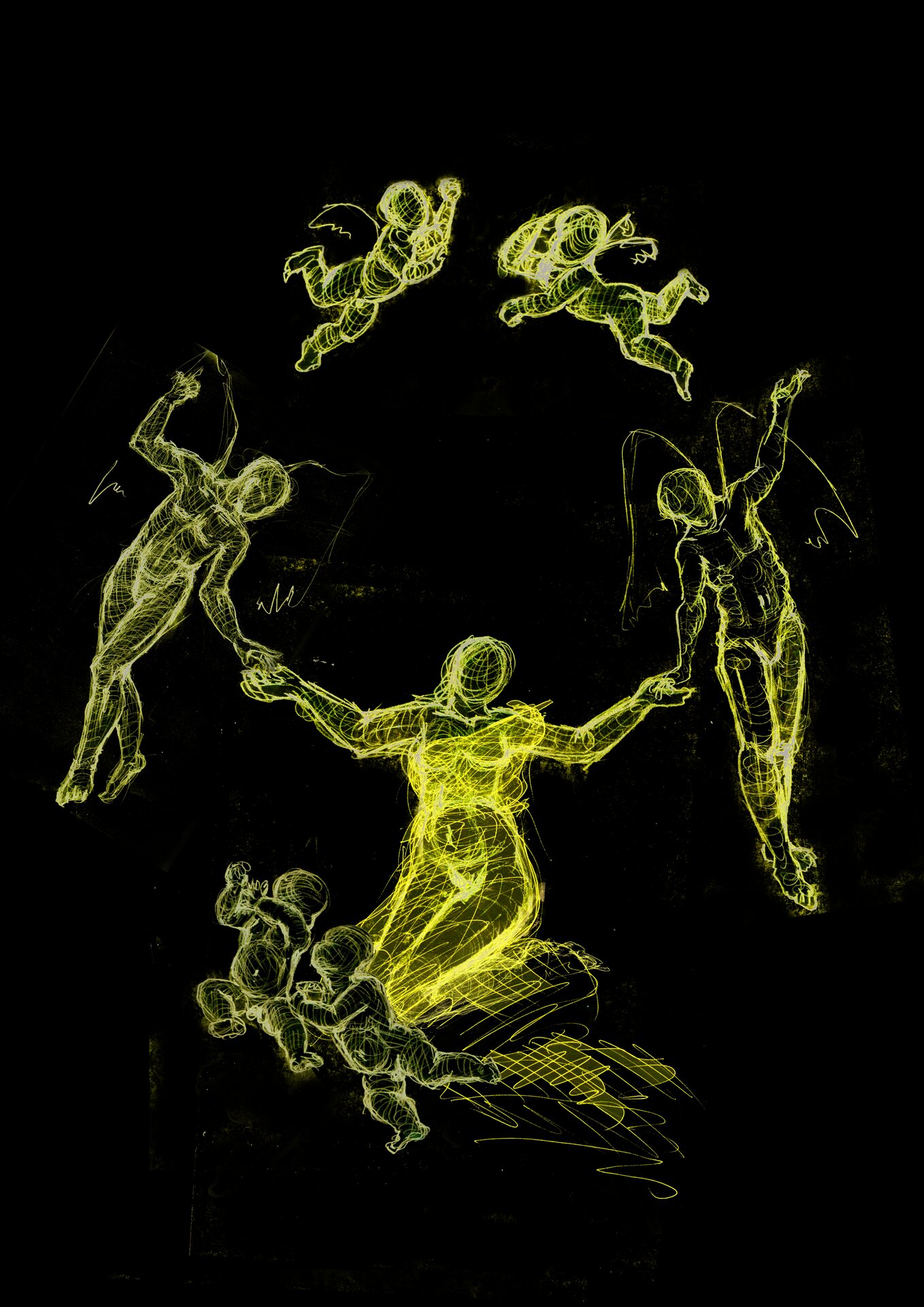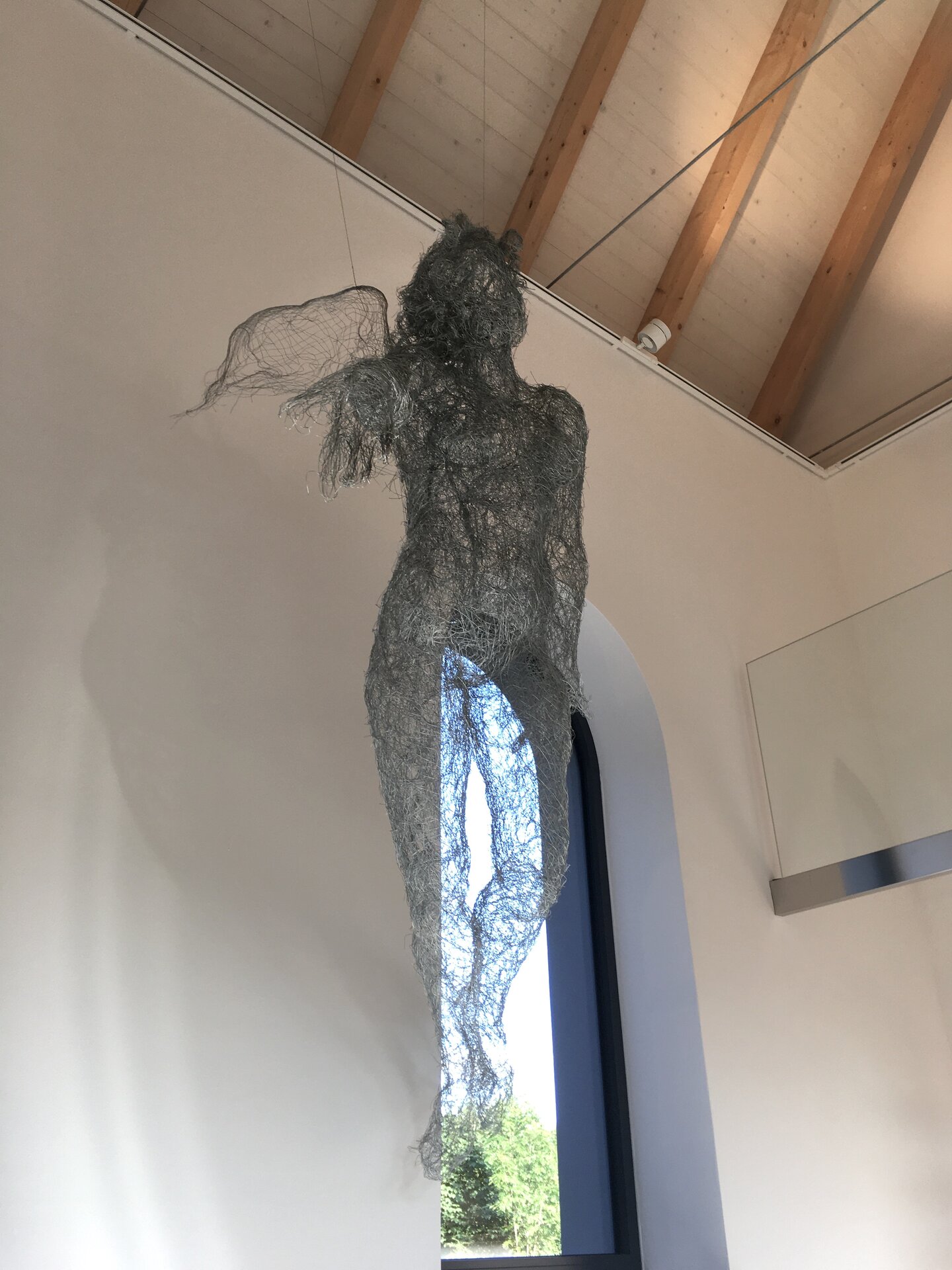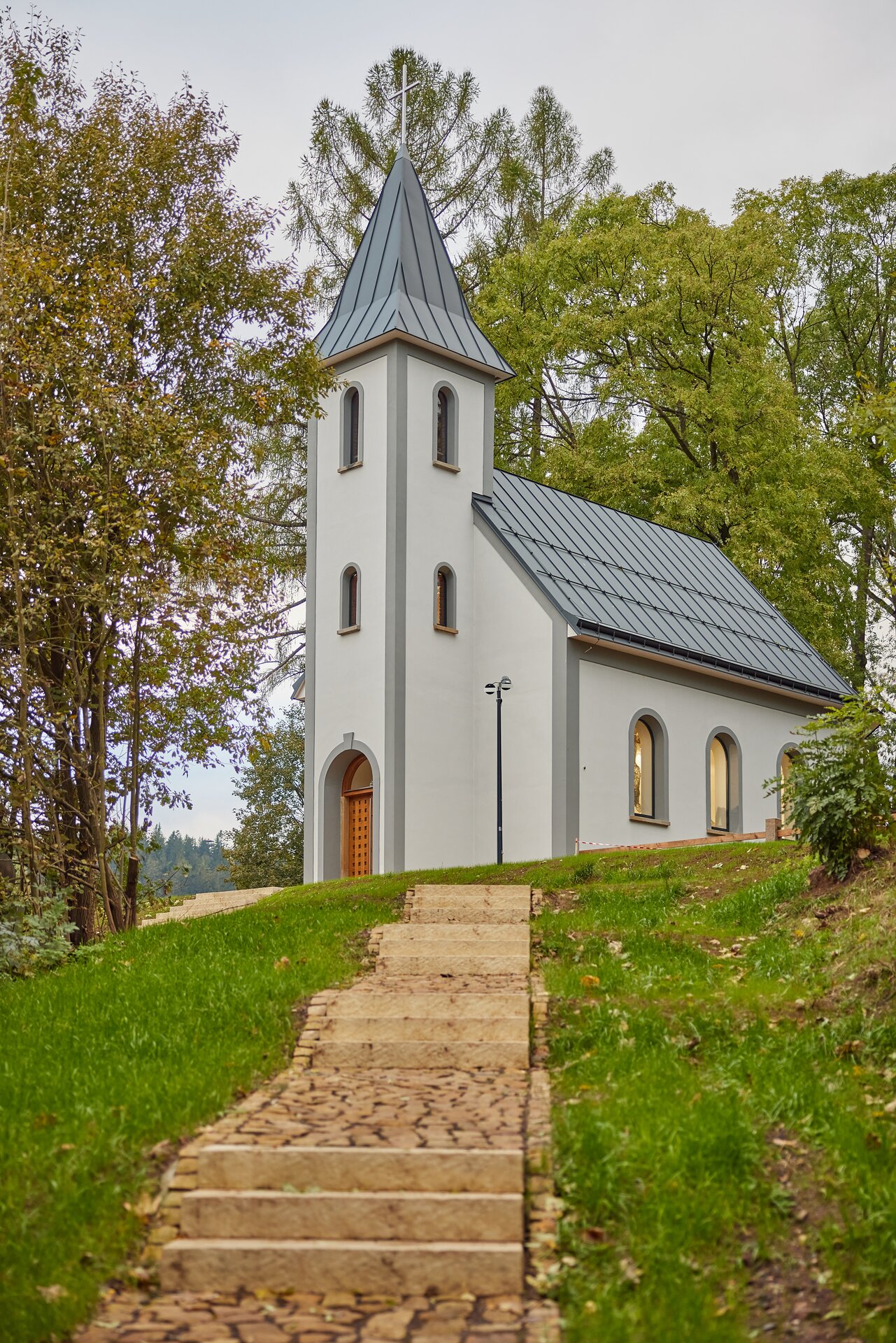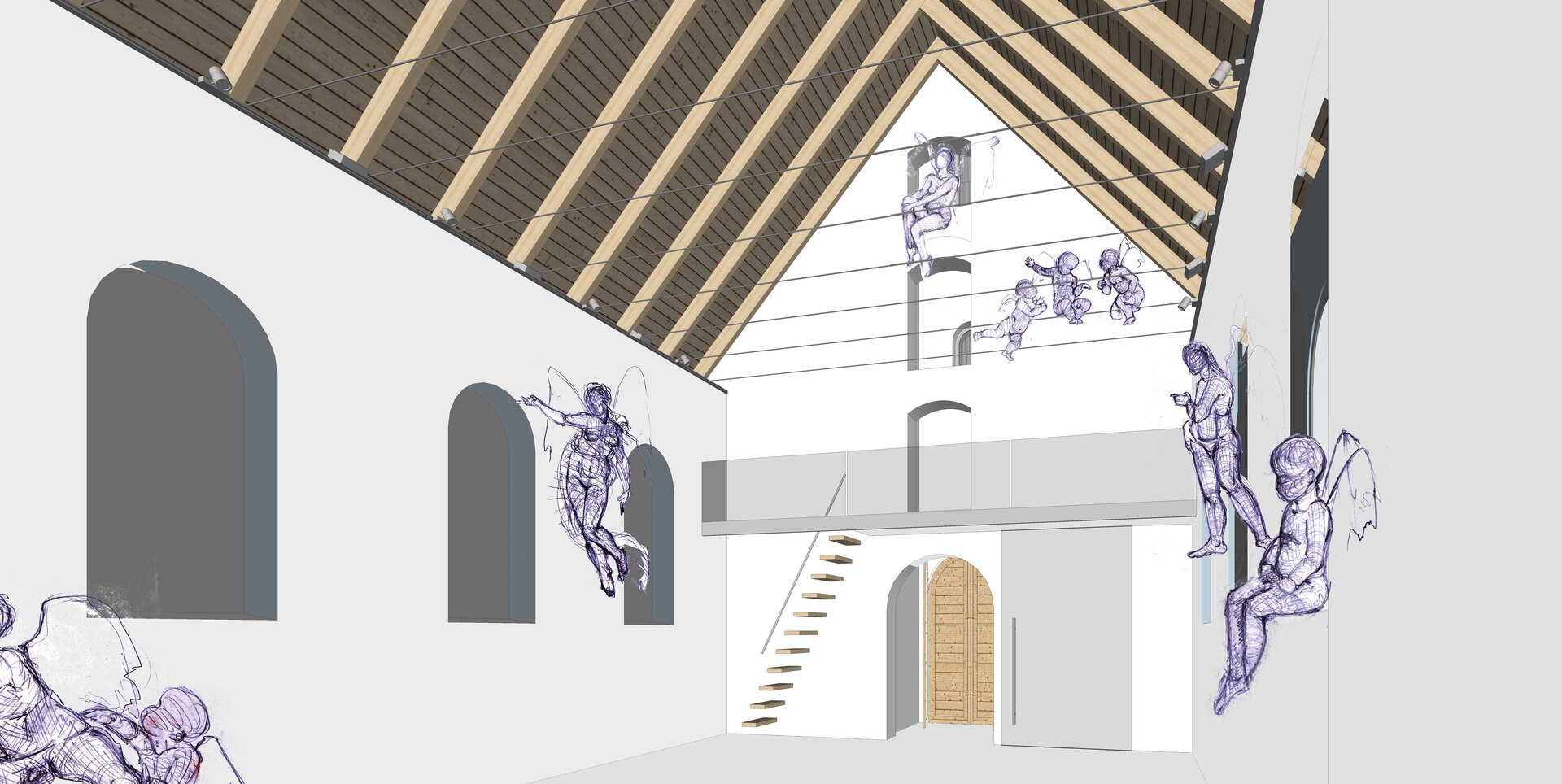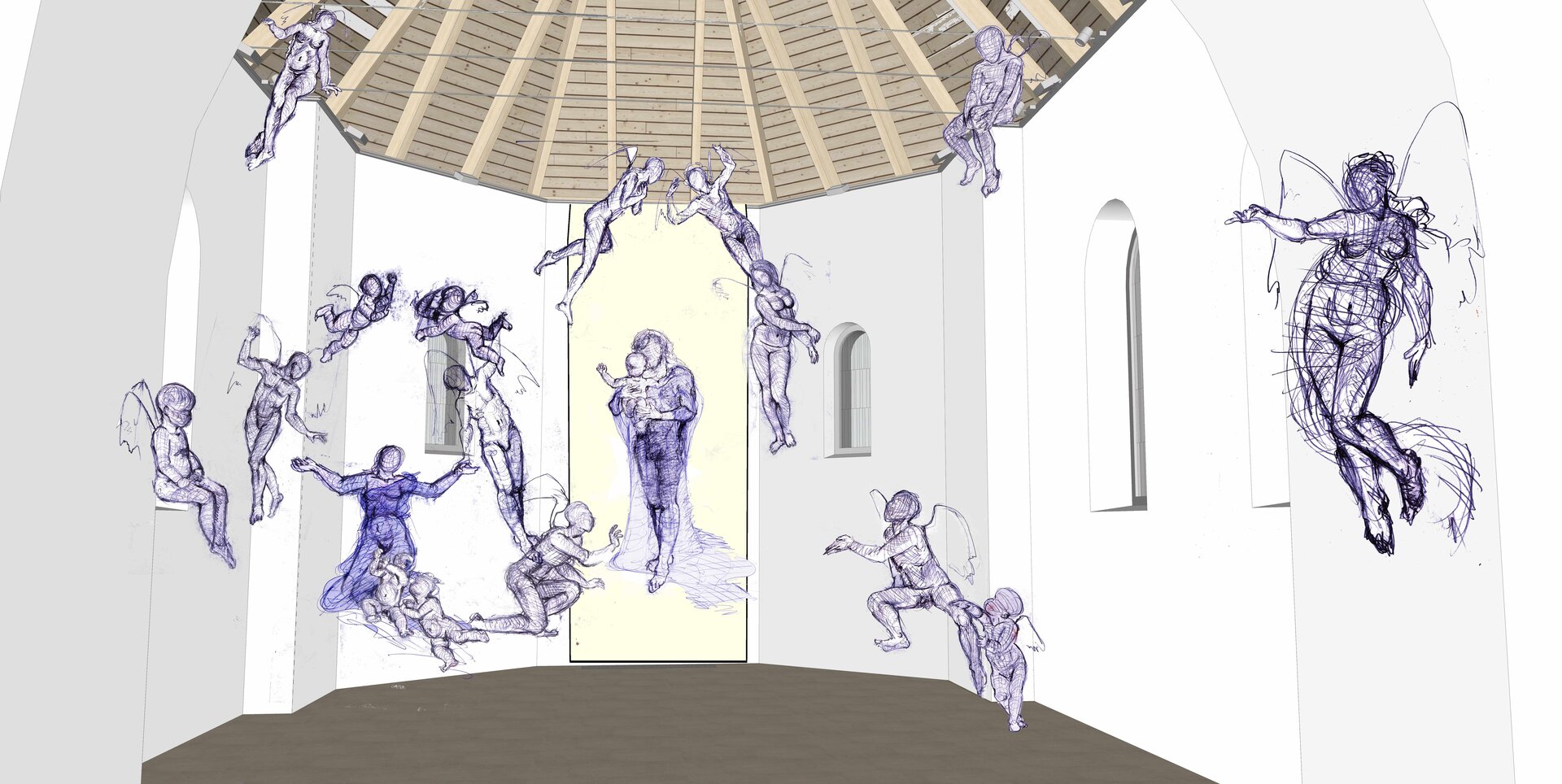 | | |
| --- | --- |
| Author | dílo: Veronika Kudláčková Psotková, rekonstrukce kostela: ateliér Tsunami |
| Studio | |
| Location | Slavětín (Radvanice, okr. Trutnov) |
| Investor | Renata a Rudolf Kasperovi |
| Supplier | MgA., Mgr. Veronika Kudláčková Psotková |
| Date of project approval | October 2020 |
| Fotograf | |
"St. Joseph Altarpiece", rabitz mesh, 2020, St. Joseph's Church in Slavětín
The concept for the interior fully respects the mission of this church and its history. It is clearly inspired by the historical altar painting, with a depiction of St. Joseph and the Christ Child known to us from the surviving records of the original interior. The group of figures has been composed with the sculptural interpretation of classic altar art in mind, openly paying homage to renaissance and baroque masters, while respecting the spatial layout of the church. The central subject is the story of Saint Joseph, who, cradling the Christ Child in his arms, stands at the center of the composition. Consequently, the members of the Holy Family – the Virgin Mary, Saint Joseph, and the Christ Child – are the only human figures depicted. Angels played a fundamental role in the life of Joseph, and thus the Holy Family is complemented by angelic figures engaged in prophesy, protection, adoration, and reception.
24 figures - 10 children, 14 adult figures, mildly over life-sized, rabitz mesh, working progress 2019/2020, weight 5 - 15 kg/ figure. Hanging on 1mm steel ropes.
Green building
Environmental certification
| | |
| --- | --- |
| Type and level of certificate | - |
Water management
| | |
| --- | --- |
| Is rainwater used for irrigation? | |
| Is rainwater used for other purposes, e.g. toilet flushing ? | |
| Does the building have a green roof / facade ? | |
| Is reclaimed waste water used, e.g. from showers and sinks ? | |
The quality of the indoor environment
| | |
| --- | --- |
| Is clean air supply automated ? | |
| Is comfortable temperature during summer and winter automated? | |
| Is natural lighting guaranteed in all living areas? | |
| Is artificial lighting automated? | |
| Is acoustic comfort, specifically reverberation time, guaranteed? | |
| Does the layout solution include zoning and ergonomics elements? | |
Principles of circular economics
| | |
| --- | --- |
| Does the project use recycled materials? | |
| Does the project use recyclable materials? | |
| Are materials with a documented Environmental Product Declaration (EPD) promoted in the project? | |
| Are other sustainability certifications used for materials and elements? | |
Energy efficiency
| | |
| --- | --- |
| Energy performance class of the building according to the Energy Performance Certificate of the building | |
| Is efficient energy management (measurement and regular analysis of consumption data) considered? | |
| Are renewable sources of energy used, e.g. solar system, photovoltaics? | |
Interconnection with surroundings
| | |
| --- | --- |
| Does the project enable the easy use of public transport? | |
| Does the project support the use of alternative modes of transport, e.g cycling, walking etc. ? | |
| Is there access to recreational natural areas, e.g. parks, in the immediate vicinity of the building? | |