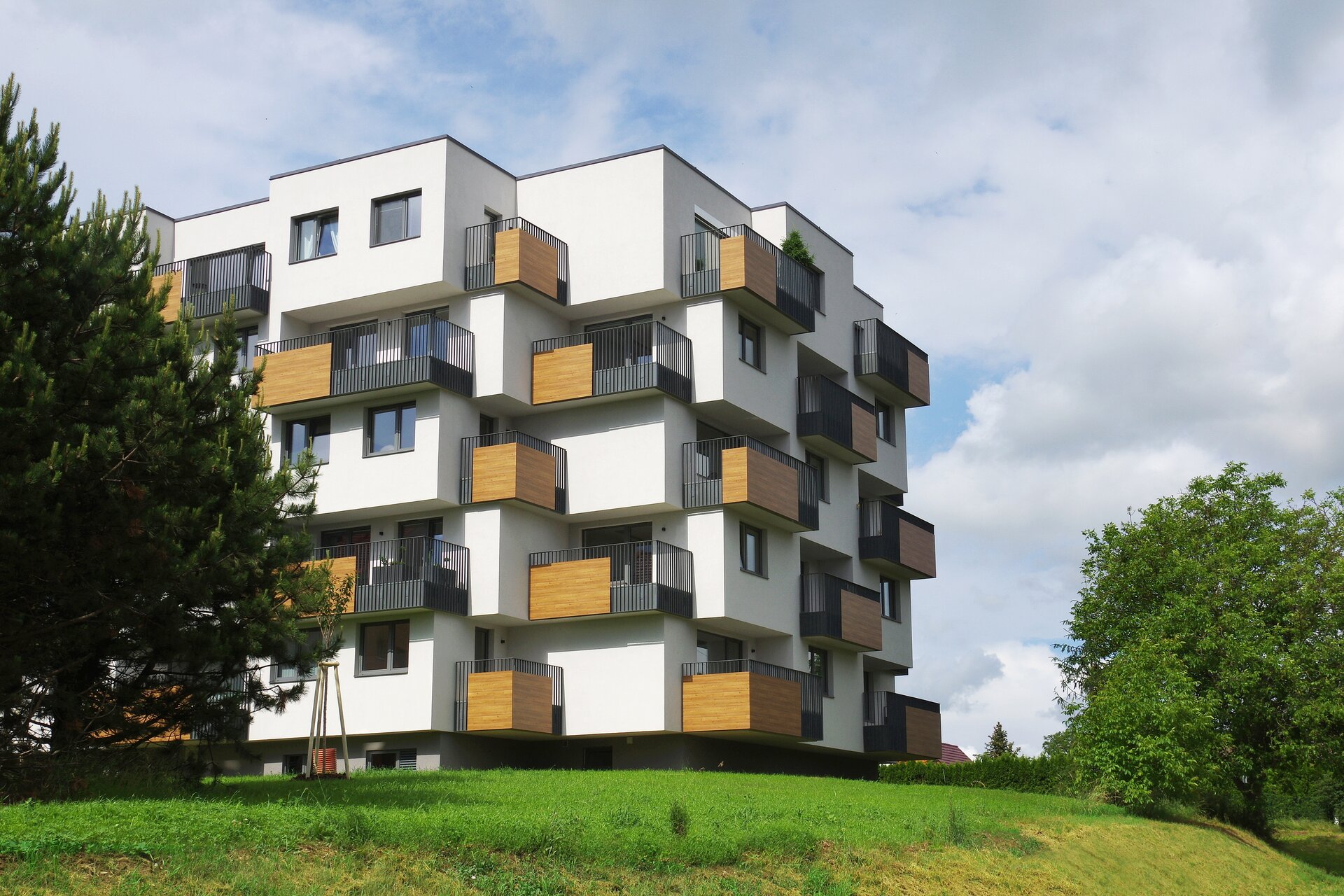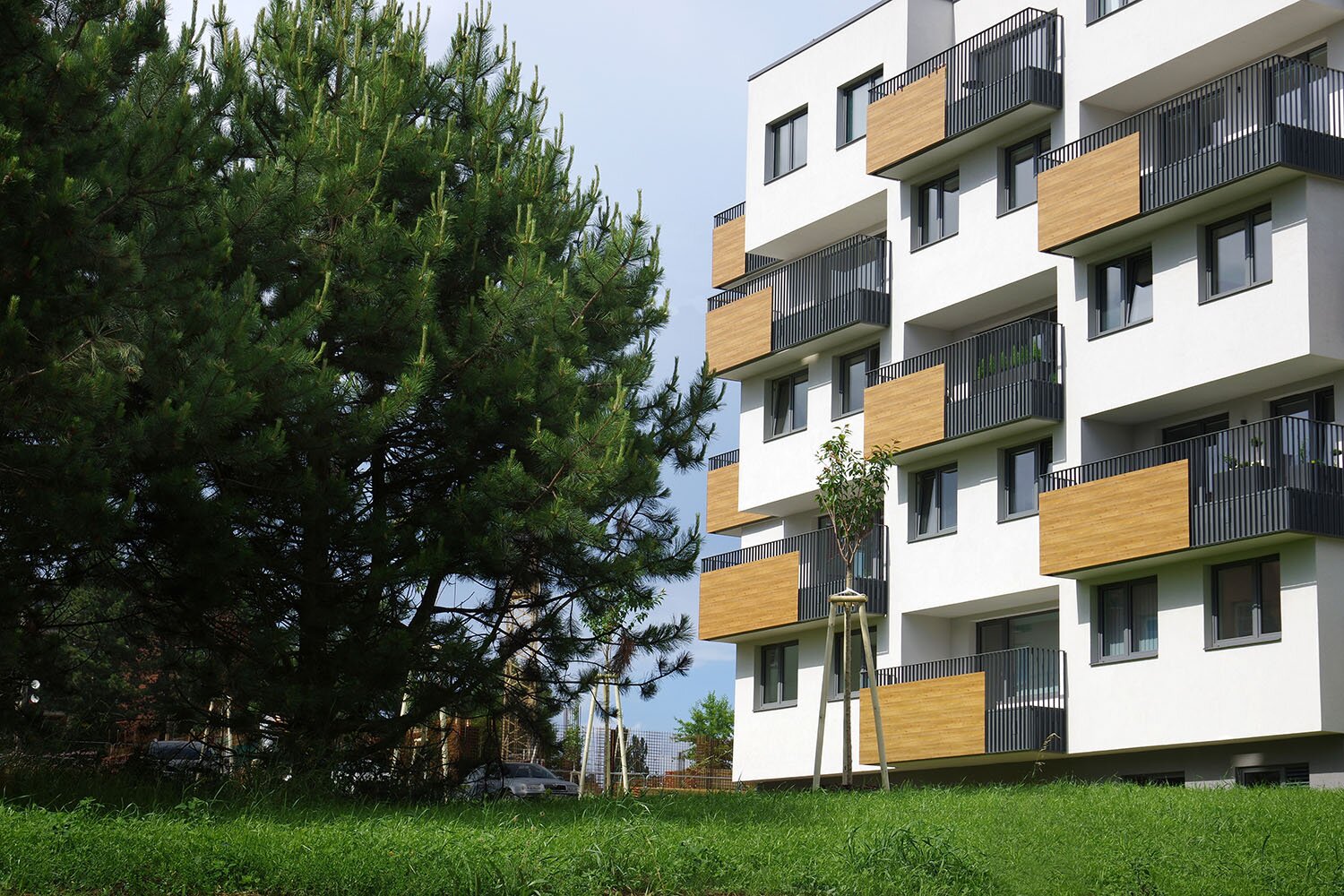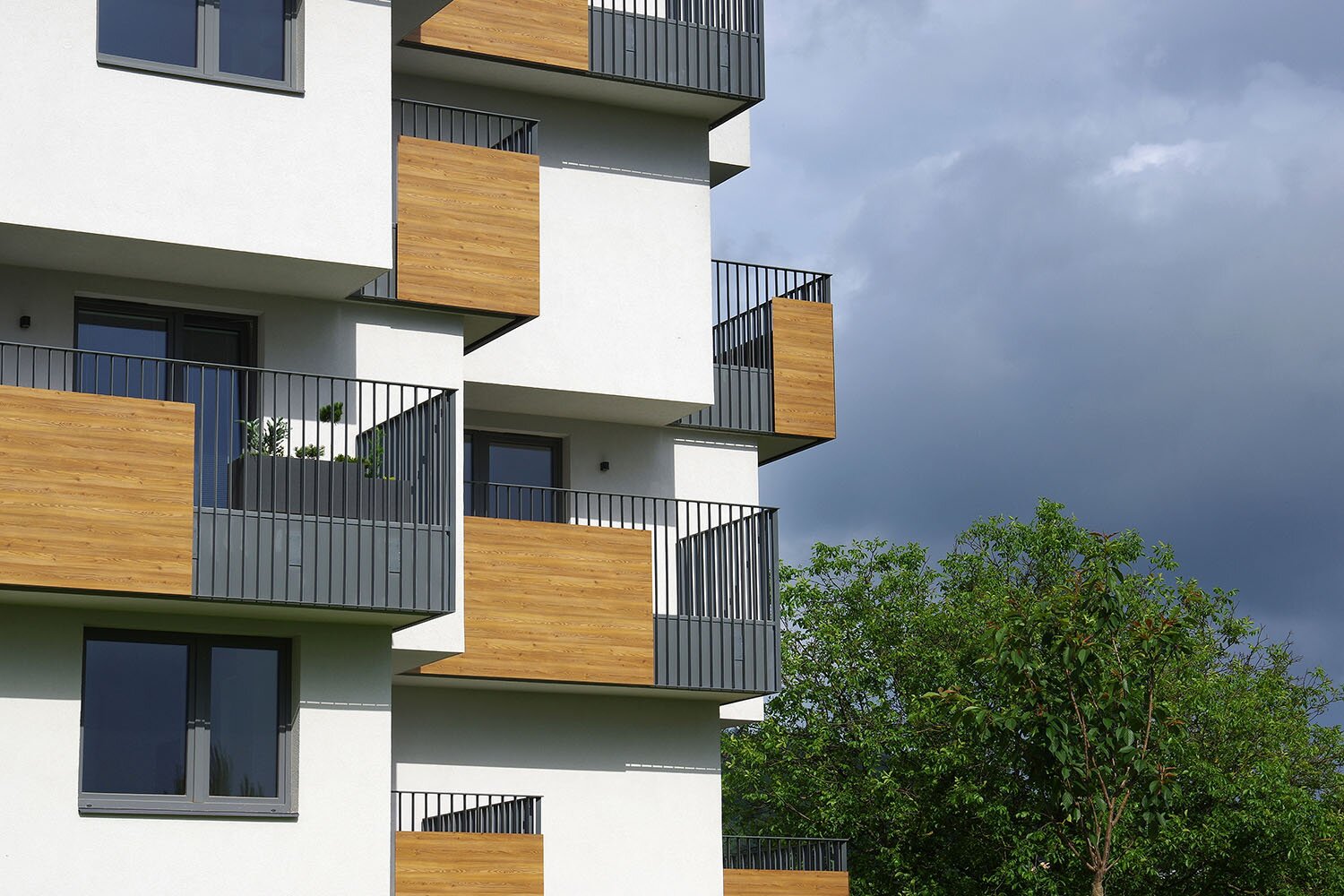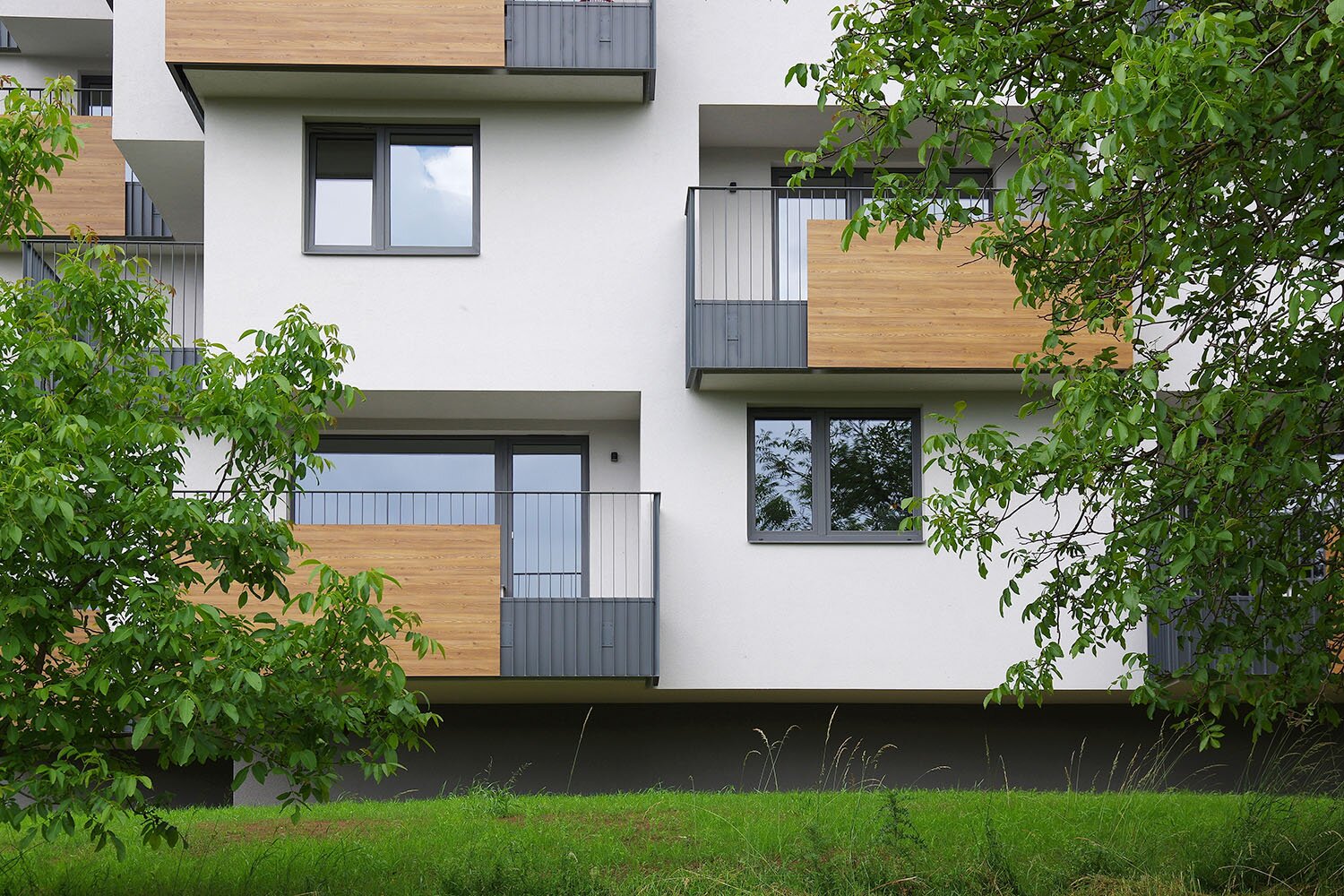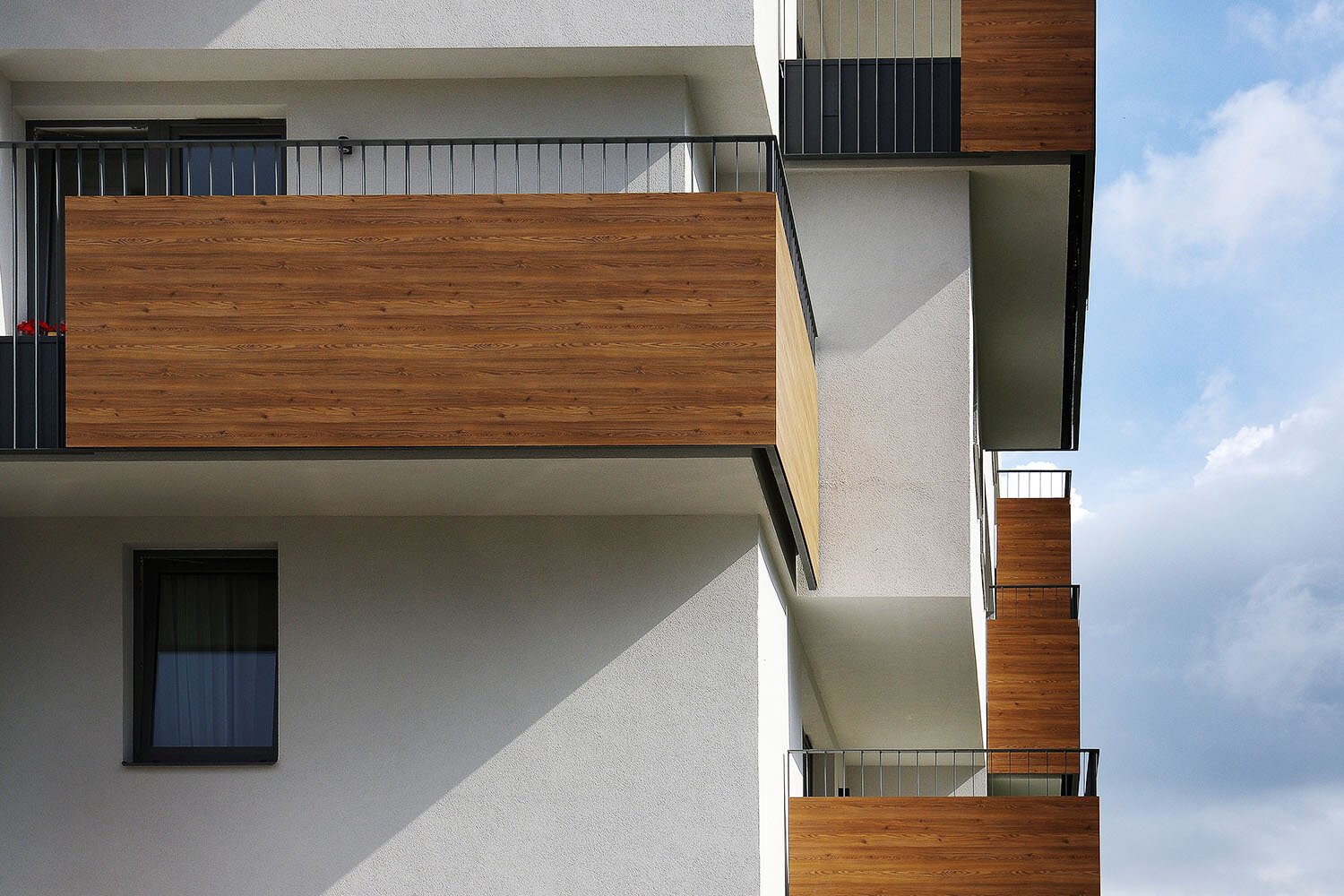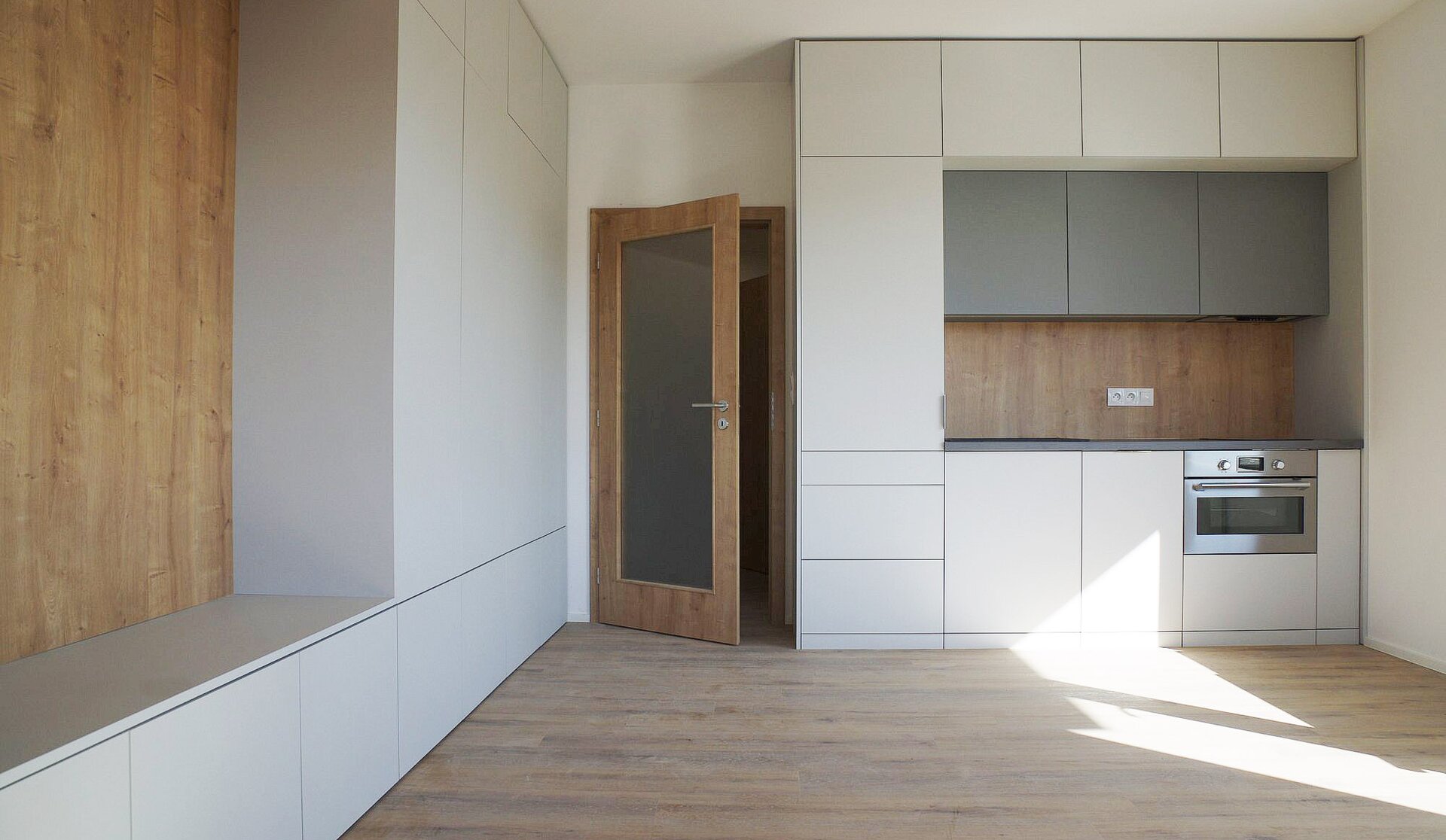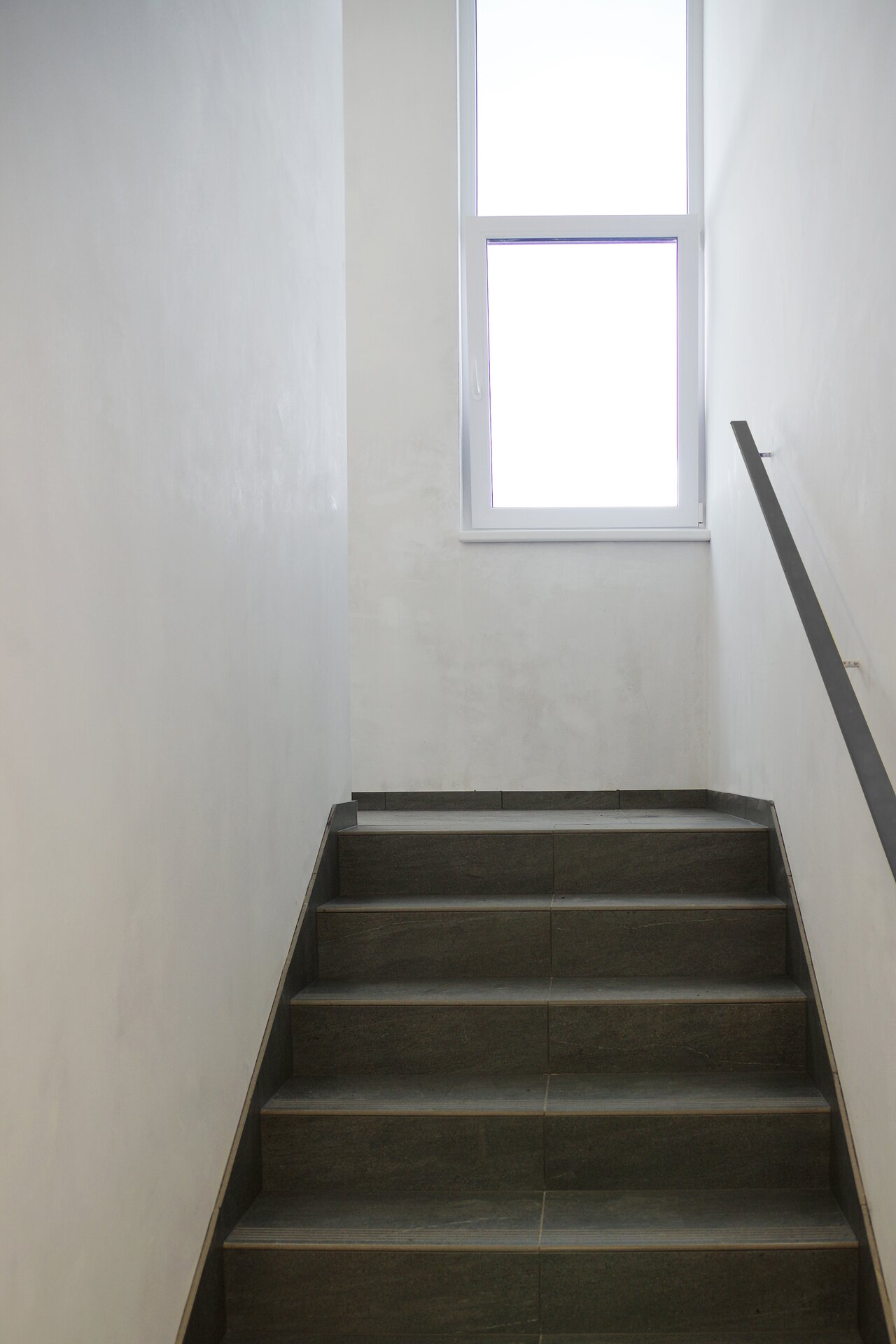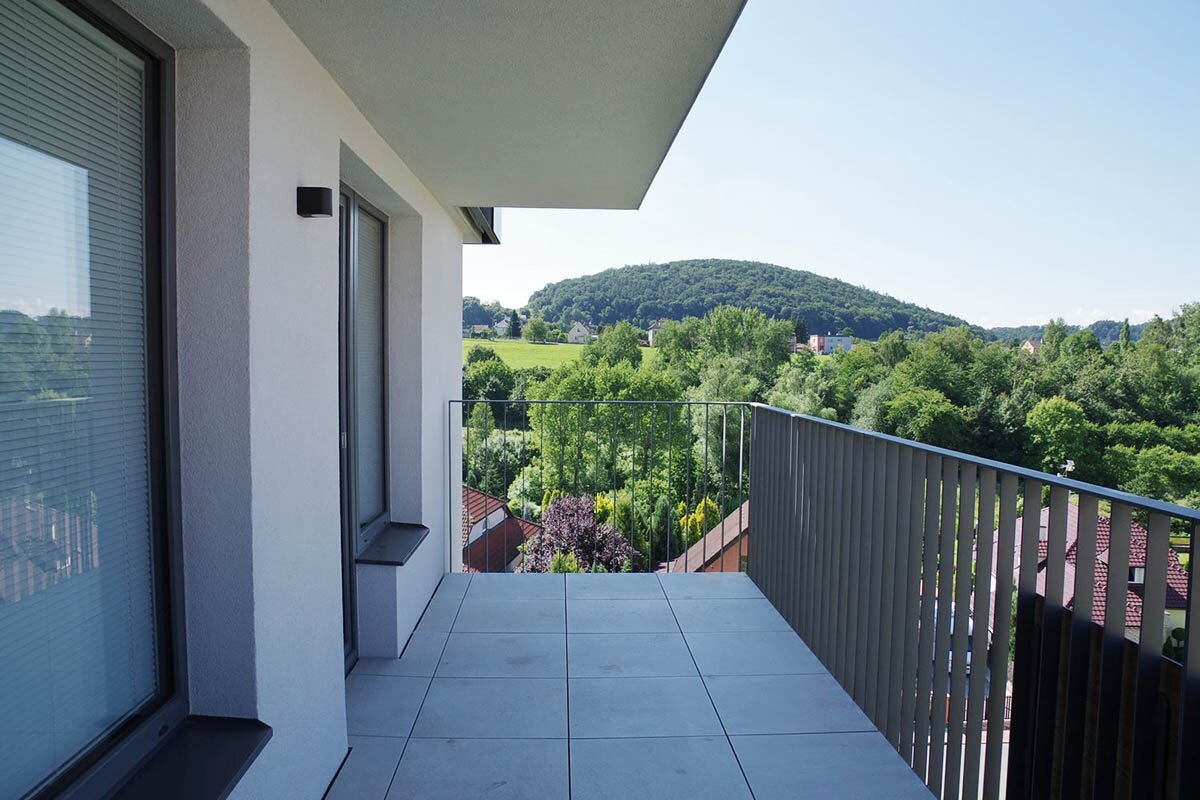 Author
Ing. arch. Ladislav Opletal, Ing. arch. Miroslav Strnad - ARTERA projekt s.r.o.
Studio
Location
Pod Nemocnicí 2251, 753 01 Hranice
+ 49.5512692N, 17.7464056E
Investor
Kaskády Hranice – první etapa s.r.o.
Dr. Skaláka 1459/7, 750 02 Přerov
Supplier
BP STAVBY Morava s.r.o.
tř. Kosmonautů 1288/1, 779 00 Olomouc
Date of project approval
May 2020
Fotograf
The Hranice cascades are made up of three solitary apartment buildings set on a gentle slope, which form one whole. The spatially diverse architecture divides the basic volume into smaller boxes, which are recessed or left in their original position. The plastic solution is strengthened by stretching some ceiling panels. This combination of alternating odd and even floors creates spacious semi-recessed terraces that offer plenty of space and privacy. At the same time, the characteristic overlaps provide effective protection against overheating.

The identity of the individual houses is ensured by HPL panels with wood decor installed on the steel railing of the terrace.

In terms of construction, it is a 5-storey building with a basement, serving as a technical background, garage and cellar space. The upper floor is used for living in residential units. The construction consists of a monolithic reinforced concrete skeleton with infill masonry, which allows freedom of layout.
The basic load-bearing structure consists of a reinforced concrete skeleton with a ceiling slab. The column module creates the premise of solving apartments in various sizes, from approximately 35 m2 to an unlimited size according to the client's requirements. Also the demands on the static solution of objects are less demanding due to the small span.

The skeleton itself creates optimal conditions for an unlimited solution of the layout of individual floors and apartments. Extreme rafters (2m) are carried out by vertical walls, in the form of supports or by hanging ceilings into rafter walls, which are placed at the outer columns alternately on every second floor. The windbreak of the buildings is ensured, among other things, by stair walls with an elevator shaft and can be reinforced in the lower floors with windbreak walls. The establishment of objects is done on piles.
Green building
Environmental certification
| | |
| --- | --- |
| Type and level of certificate | - |
Water management
| | |
| --- | --- |
| Is rainwater used for irrigation? | |
| Is rainwater used for other purposes, e.g. toilet flushing ? | |
| Does the building have a green roof / facade ? | |
| Is reclaimed waste water used, e.g. from showers and sinks ? | |
The quality of the indoor environment
| | |
| --- | --- |
| Is clean air supply automated ? | |
| Is comfortable temperature during summer and winter automated? | |
| Is natural lighting guaranteed in all living areas? | |
| Is artificial lighting automated? | |
| Is acoustic comfort, specifically reverberation time, guaranteed? | |
| Does the layout solution include zoning and ergonomics elements? | |
Principles of circular economics
| | |
| --- | --- |
| Does the project use recycled materials? | |
| Does the project use recyclable materials? | |
| Are materials with a documented Environmental Product Declaration (EPD) promoted in the project? | |
| Are other sustainability certifications used for materials and elements? | |
Energy efficiency
| | |
| --- | --- |
| Energy performance class of the building according to the Energy Performance Certificate of the building | C |
| Is efficient energy management (measurement and regular analysis of consumption data) considered? | |
| Are renewable sources of energy used, e.g. solar system, photovoltaics? | |
Interconnection with surroundings
| | |
| --- | --- |
| Does the project enable the easy use of public transport? | |
| Does the project support the use of alternative modes of transport, e.g cycling, walking etc. ? | |
| Is there access to recreational natural areas, e.g. parks, in the immediate vicinity of the building? | |