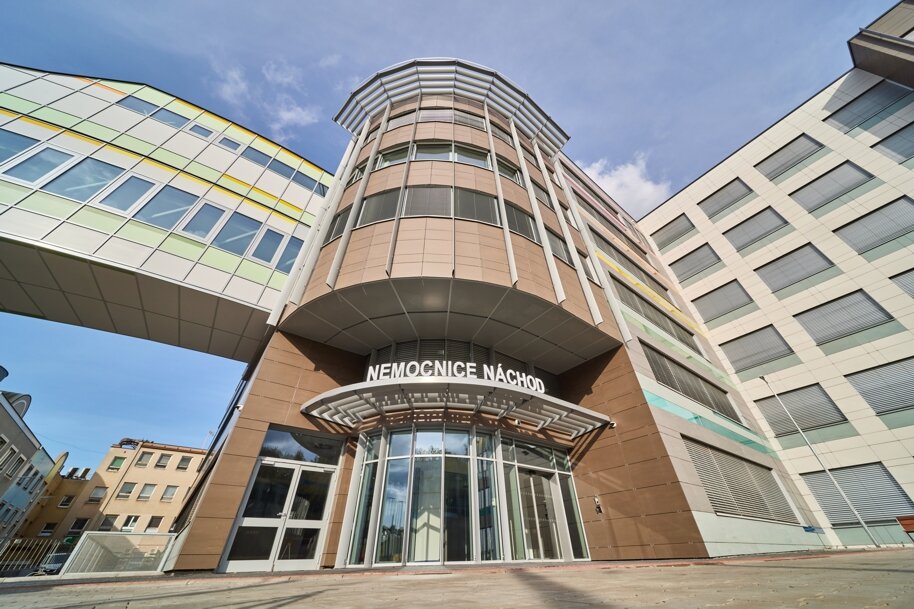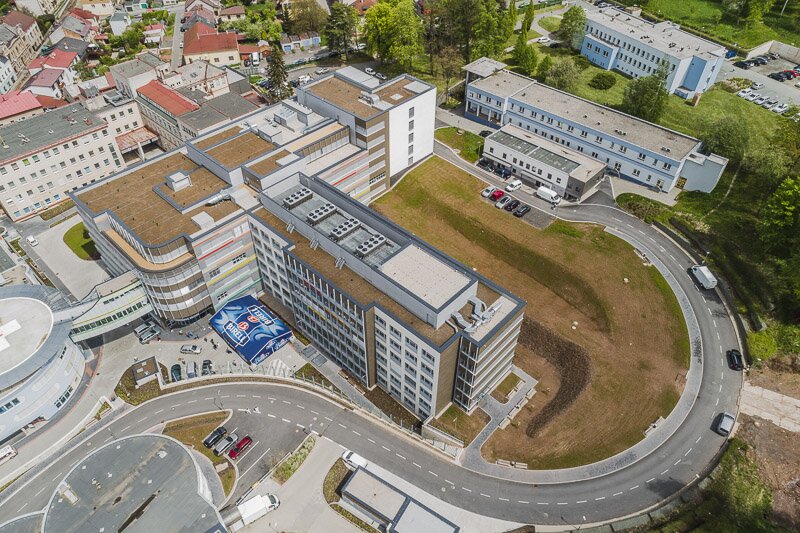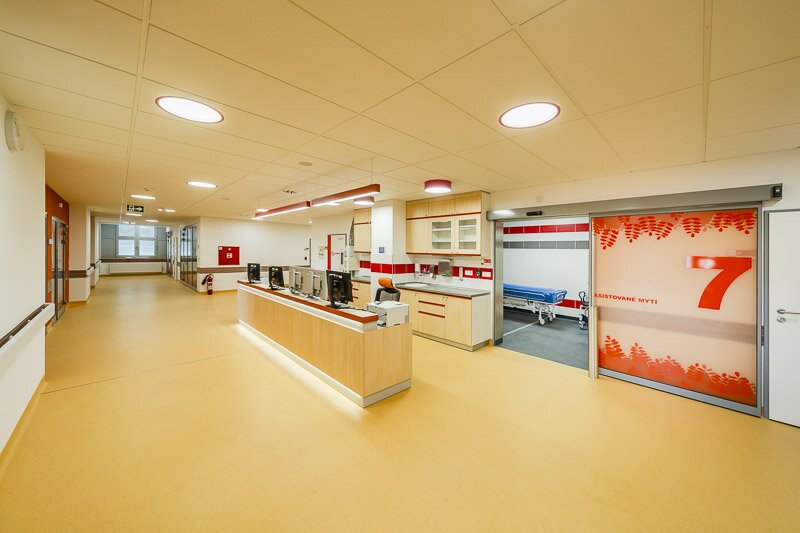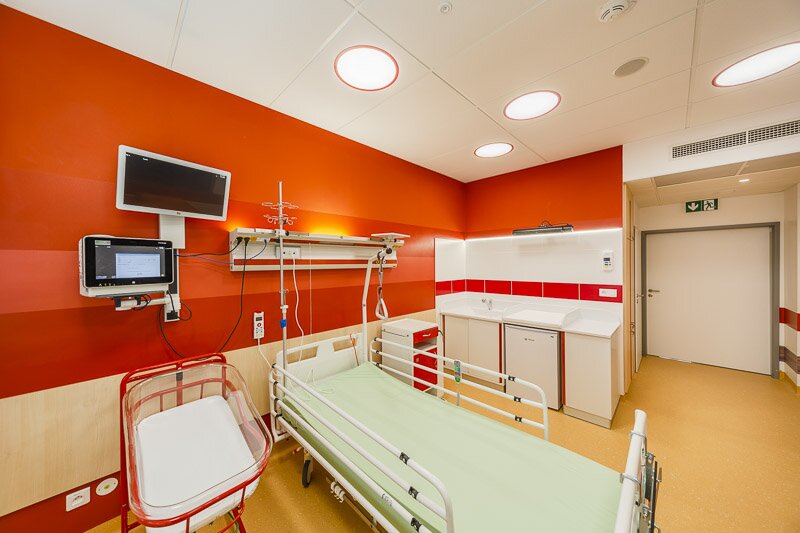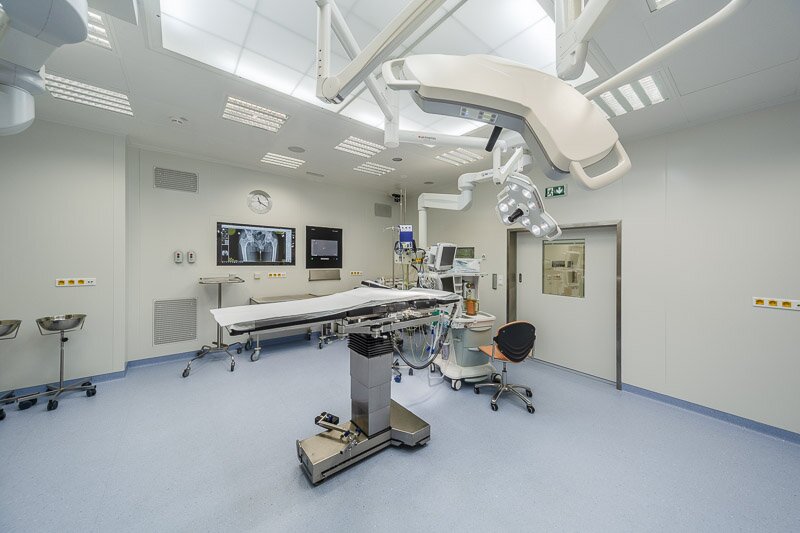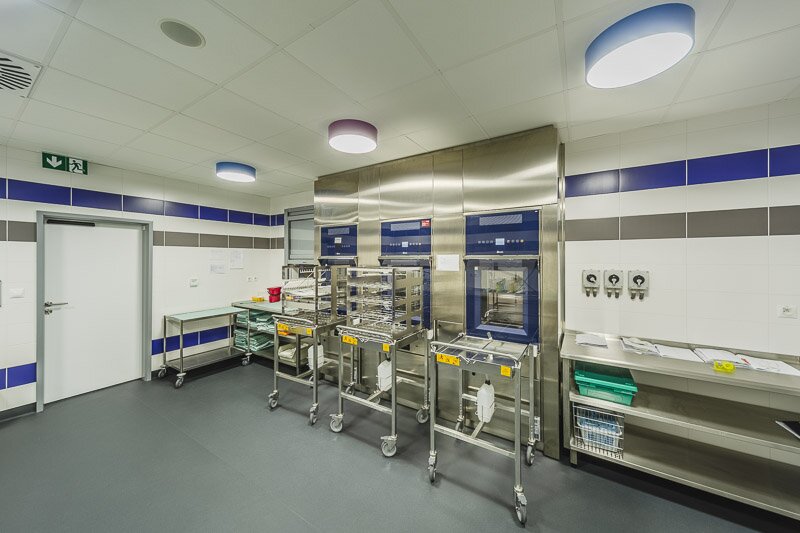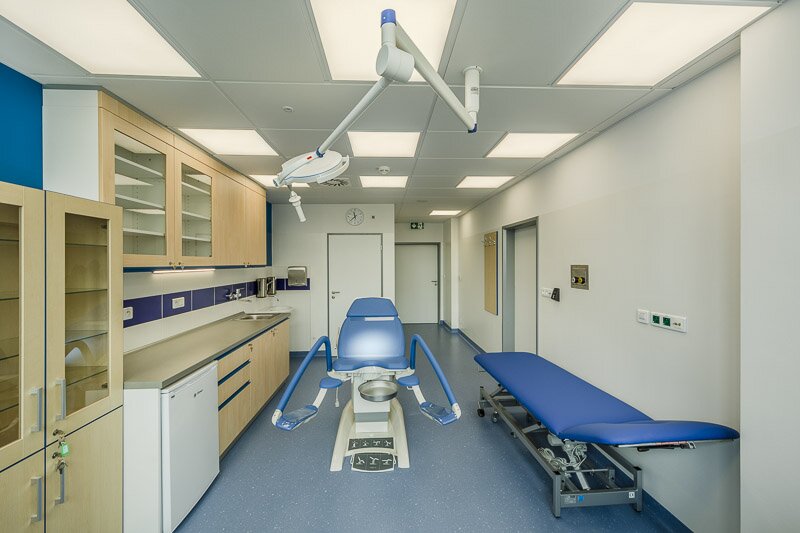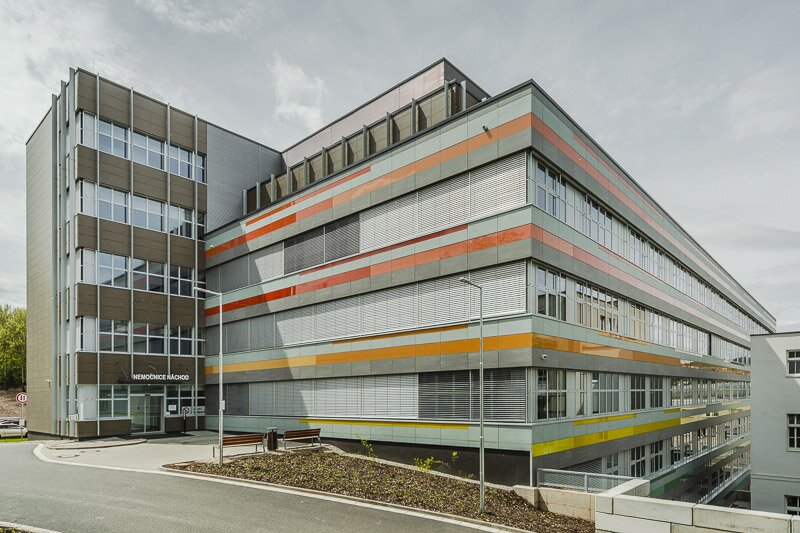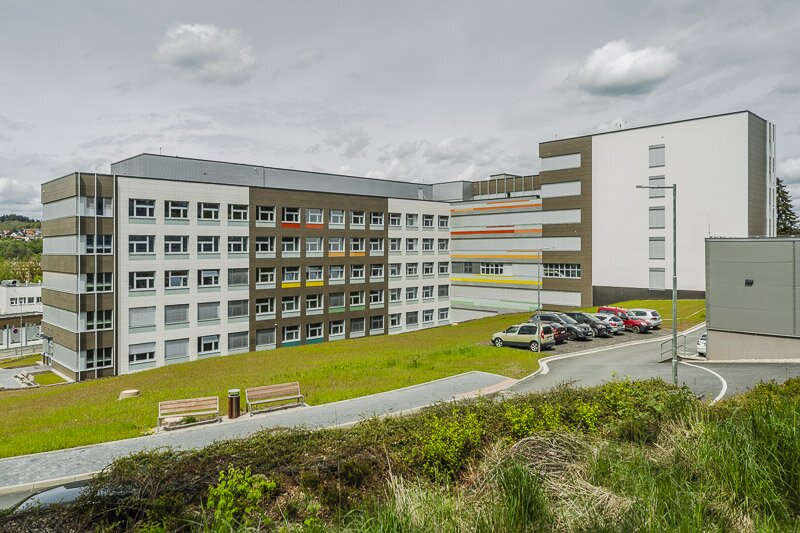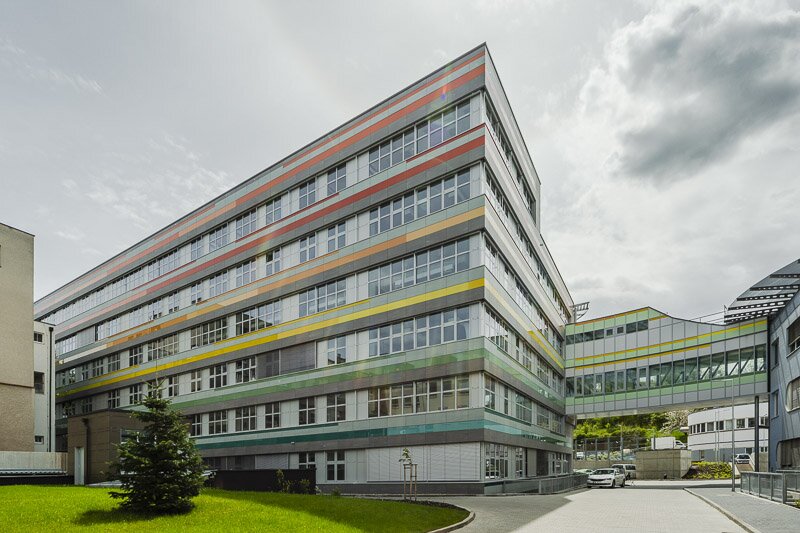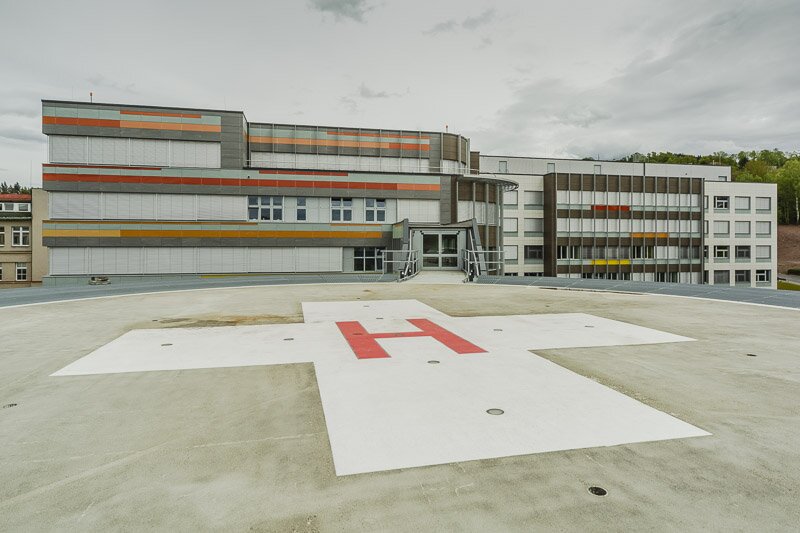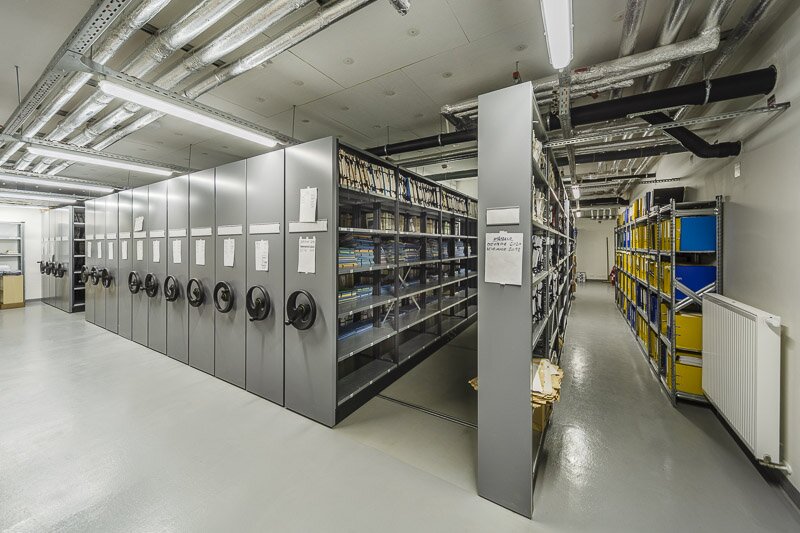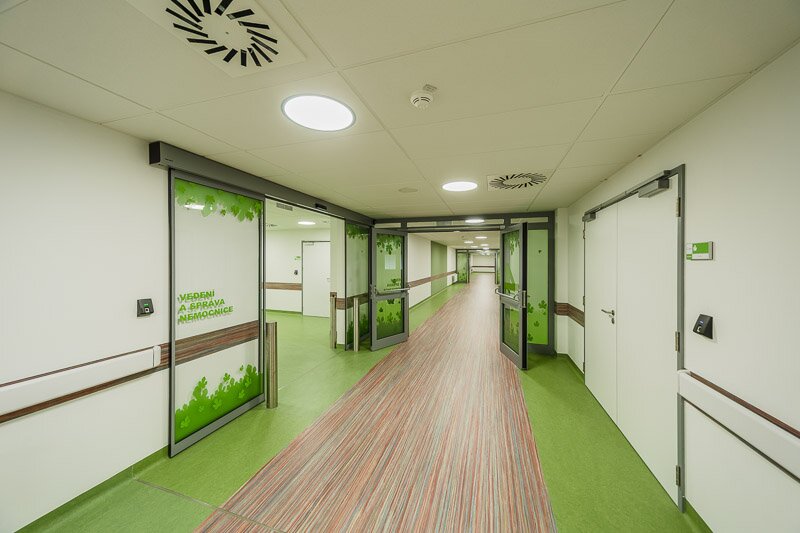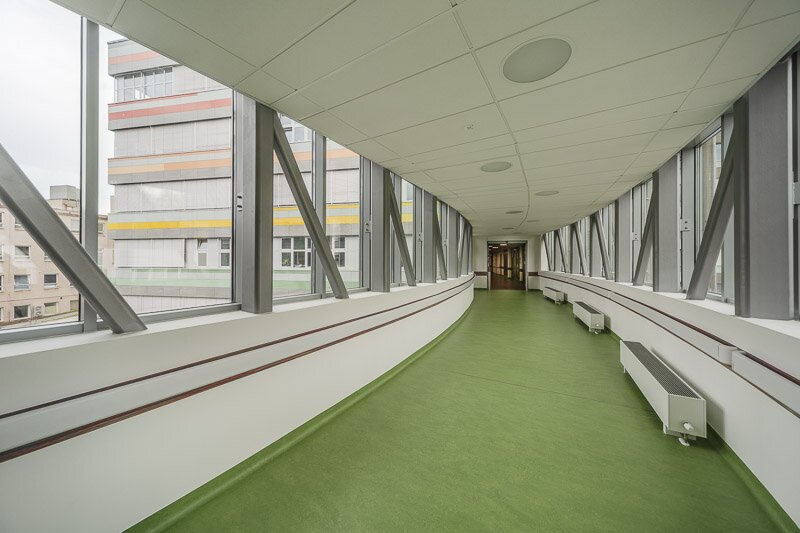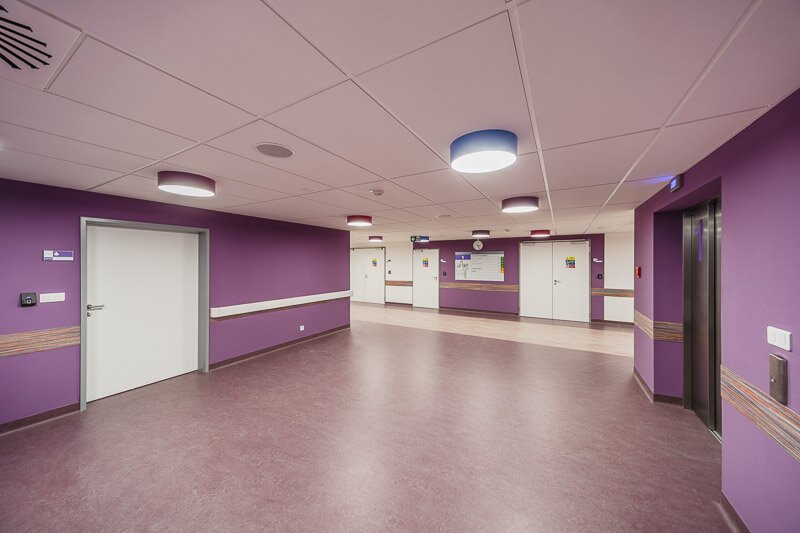 | | |
| --- | --- |
| Author | Ing. arch. Jan Žlábek, Ing. Jiří Slánský, Ing. Kateřina Hon, Ing. arch. Radek Polívka |
| Studio | |
| Location | Purkyňova 446, 547 01 Náchod, Česká republika |
| Investor | Královéhradecký kraj, Pivovarské náměstí 1245, Hradec Králové, PSČ 500 03 |
| Supplier | GEOSAN GROUP a.s., U Nemocnice 430, 280 02 Kolín; BAK stavební společnost, a.s., Žitenická 871/1, 190 00 Praha 9 - Prosek |
| Date of project approval | September 2020 |
| Fotograf | |
Náchod Hospital is the largest health care facility established by the Hradec Králové Region and serves more than 200 thousand inhabitants. The aim was to build two new pavilions. Pavilion K will serve as the heart of the hospital, designed for intensive care medicine. Pavilion J will provide inpatient care with a capacity of 150 beds. Pavilion K will house the children's ward, the maternity ward, ARO beds and ICU beds, aseptic and super-aseptic operating theatres and all imaging including MRI. This pavilion includes 8 operating theatres, one of which is unique in that it contains preparation for future robotic surgery. The suites will feature a state-of-the-art 4K video management system. This intelligent platform provides the capability to efficiently visually manage and verify events in real time, trace back the necessary information in the captured footage, archive the footage or mediate a video conference directly from these halls to anyone invited from around the world.
Unique and unique in this range is the oxygen production technology supplied. The oxygen generator is based on the principle of using molecular sieves that are able to separate nitrogen from oxygen based on different molecular sizes. All technologies installed in the new pavilions can be centrally controlled and managed remotely. Visualizations can be used to monitor and control setup parameters in real time, from the temperature in individual rooms of the buildings to the medical gas pressures in the operating theatres. The building has a ventilated façade of ceramic and coloured glass panels combined with external horizontal and vertical skylights and aluminium double glazing. Most of the roofs are planted with extensive greenery, while other parts of the roofs have cooling sources.
Green building
Environmental certification
| | |
| --- | --- |
| Type and level of certificate | - |
Water management
| | |
| --- | --- |
| Is rainwater used for irrigation? | |
| Is rainwater used for other purposes, e.g. toilet flushing ? | |
| Does the building have a green roof / facade ? | |
| Is reclaimed waste water used, e.g. from showers and sinks ? | |
The quality of the indoor environment
| | |
| --- | --- |
| Is clean air supply automated ? | |
| Is comfortable temperature during summer and winter automated? | |
| Is natural lighting guaranteed in all living areas? | |
| Is artificial lighting automated? | |
| Is acoustic comfort, specifically reverberation time, guaranteed? | |
| Does the layout solution include zoning and ergonomics elements? | |
Principles of circular economics
| | |
| --- | --- |
| Does the project use recycled materials? | |
| Does the project use recyclable materials? | |
| Are materials with a documented Environmental Product Declaration (EPD) promoted in the project? | |
| Are other sustainability certifications used for materials and elements? | |
Energy efficiency
| | |
| --- | --- |
| Energy performance class of the building according to the Energy Performance Certificate of the building | A |
| Is efficient energy management (measurement and regular analysis of consumption data) considered? | |
| Are renewable sources of energy used, e.g. solar system, photovoltaics? | |
Interconnection with surroundings
| | |
| --- | --- |
| Does the project enable the easy use of public transport? | |
| Does the project support the use of alternative modes of transport, e.g cycling, walking etc. ? | |
| Is there access to recreational natural areas, e.g. parks, in the immediate vicinity of the building? | |