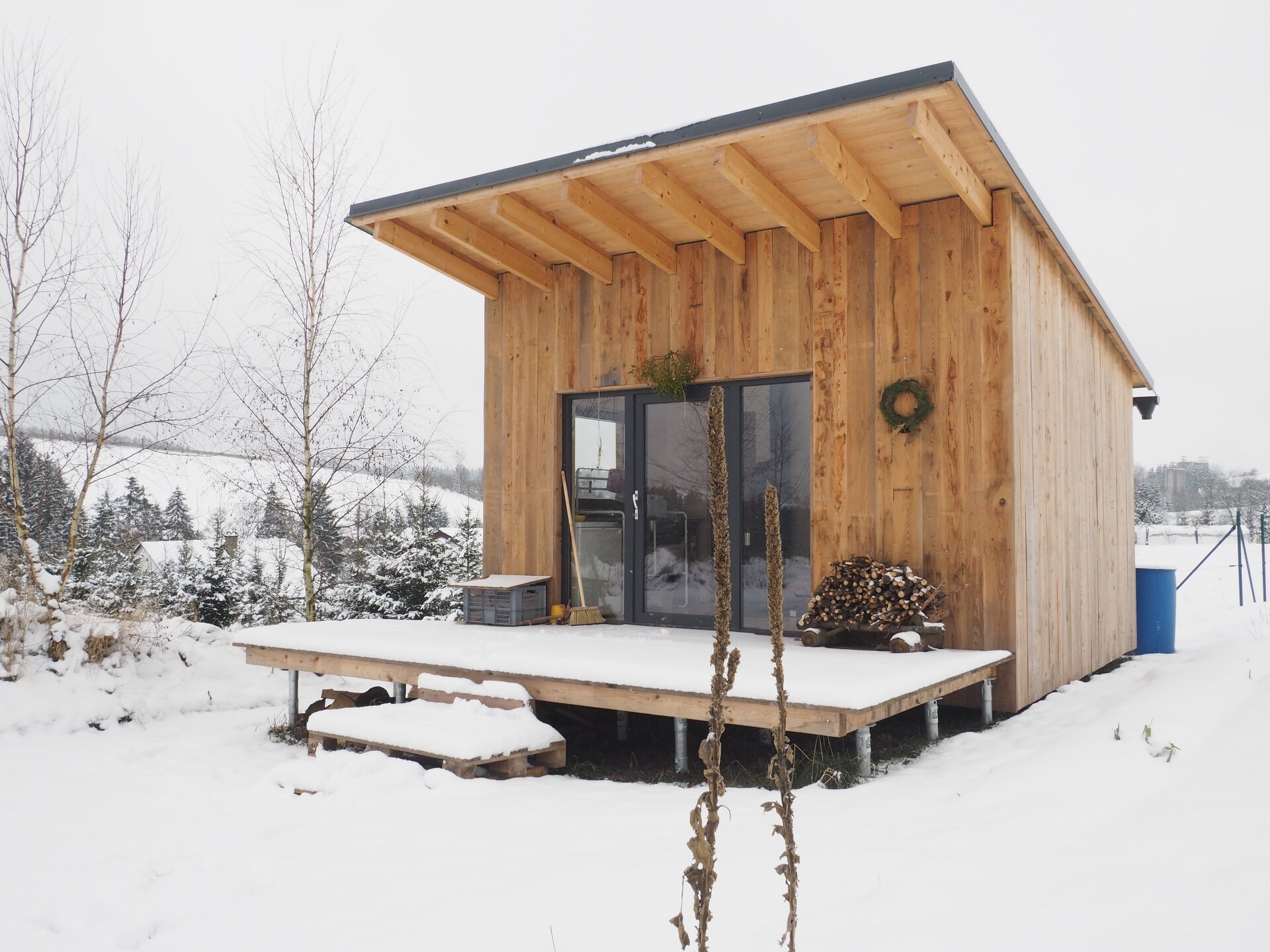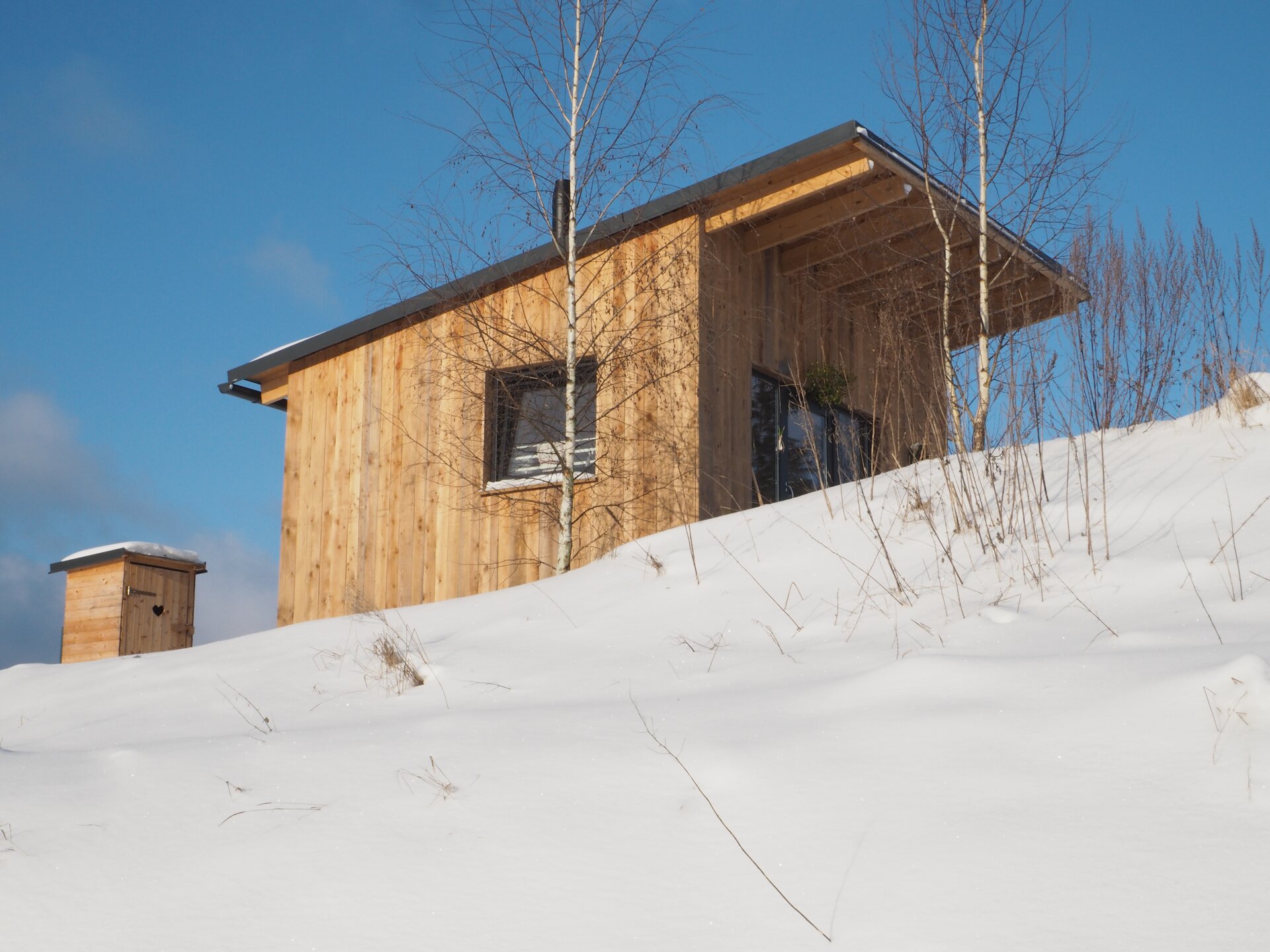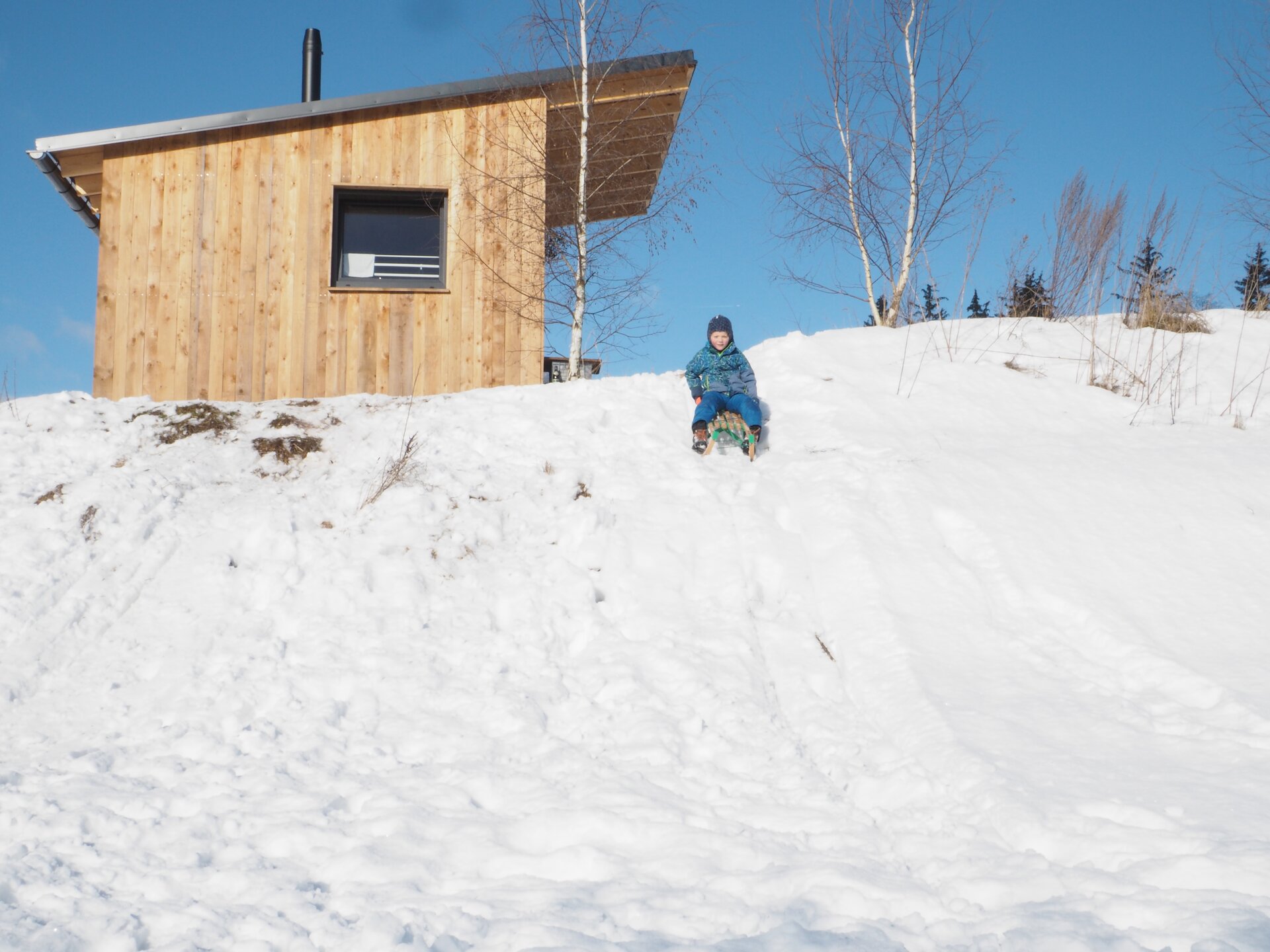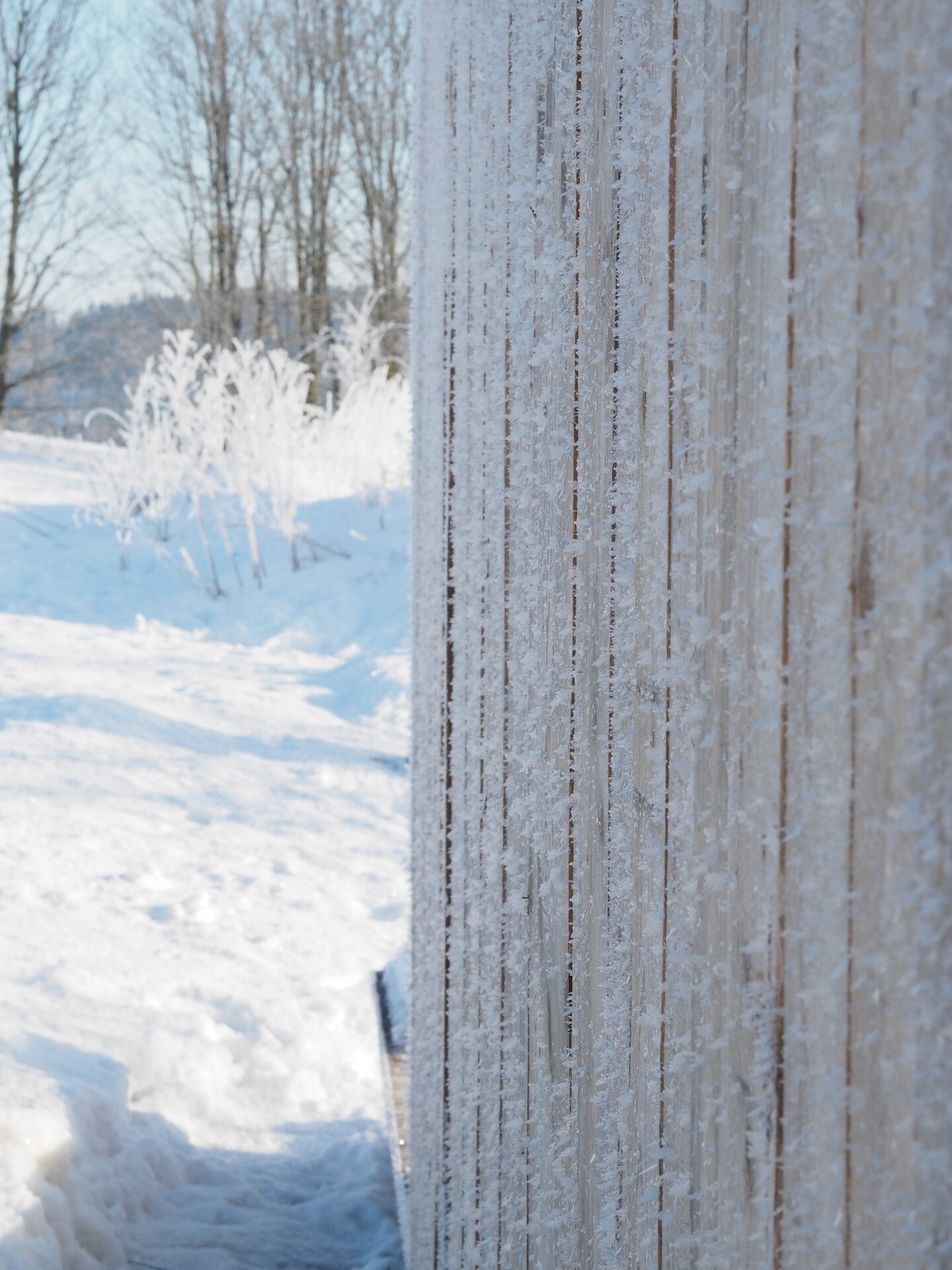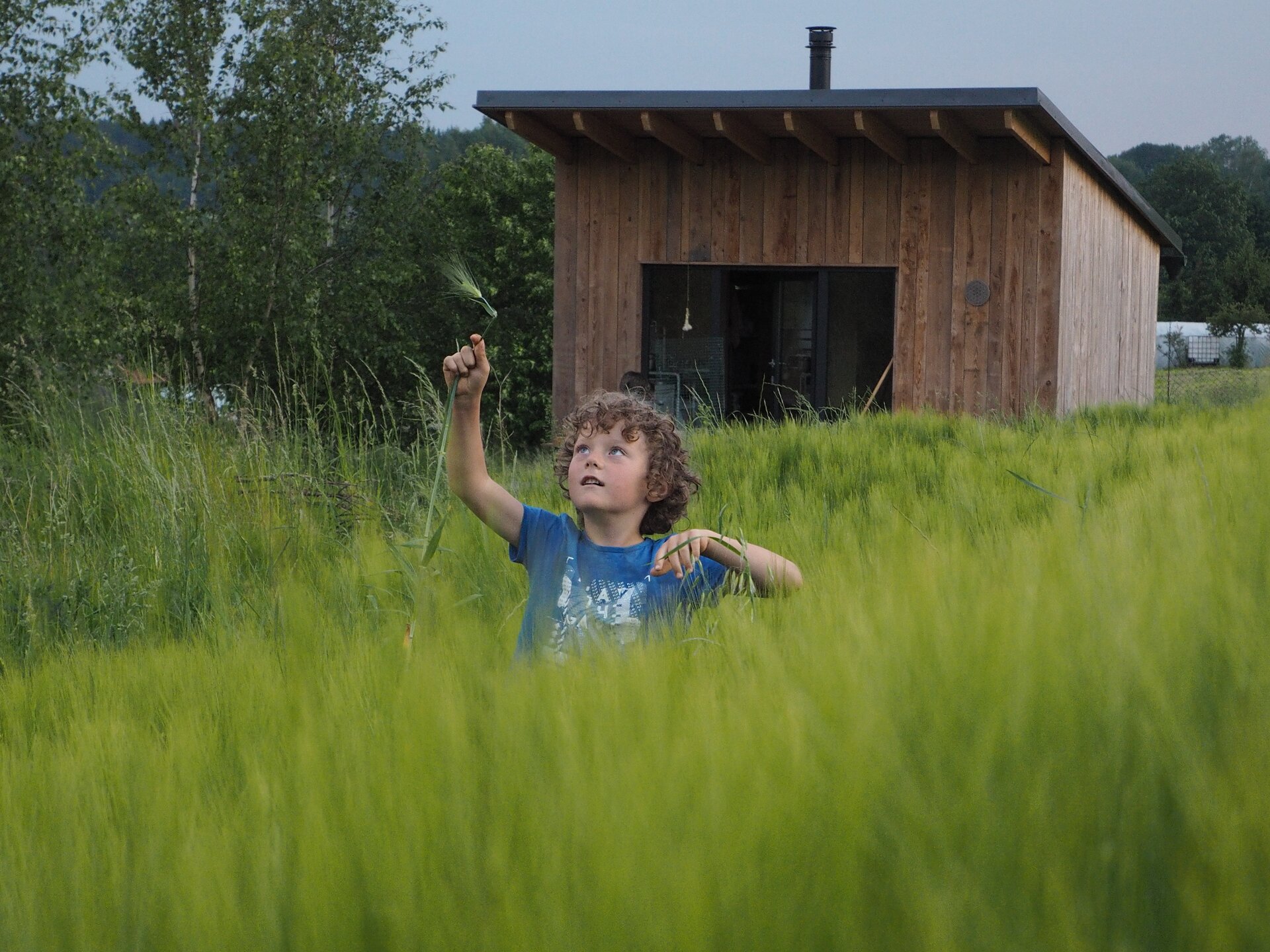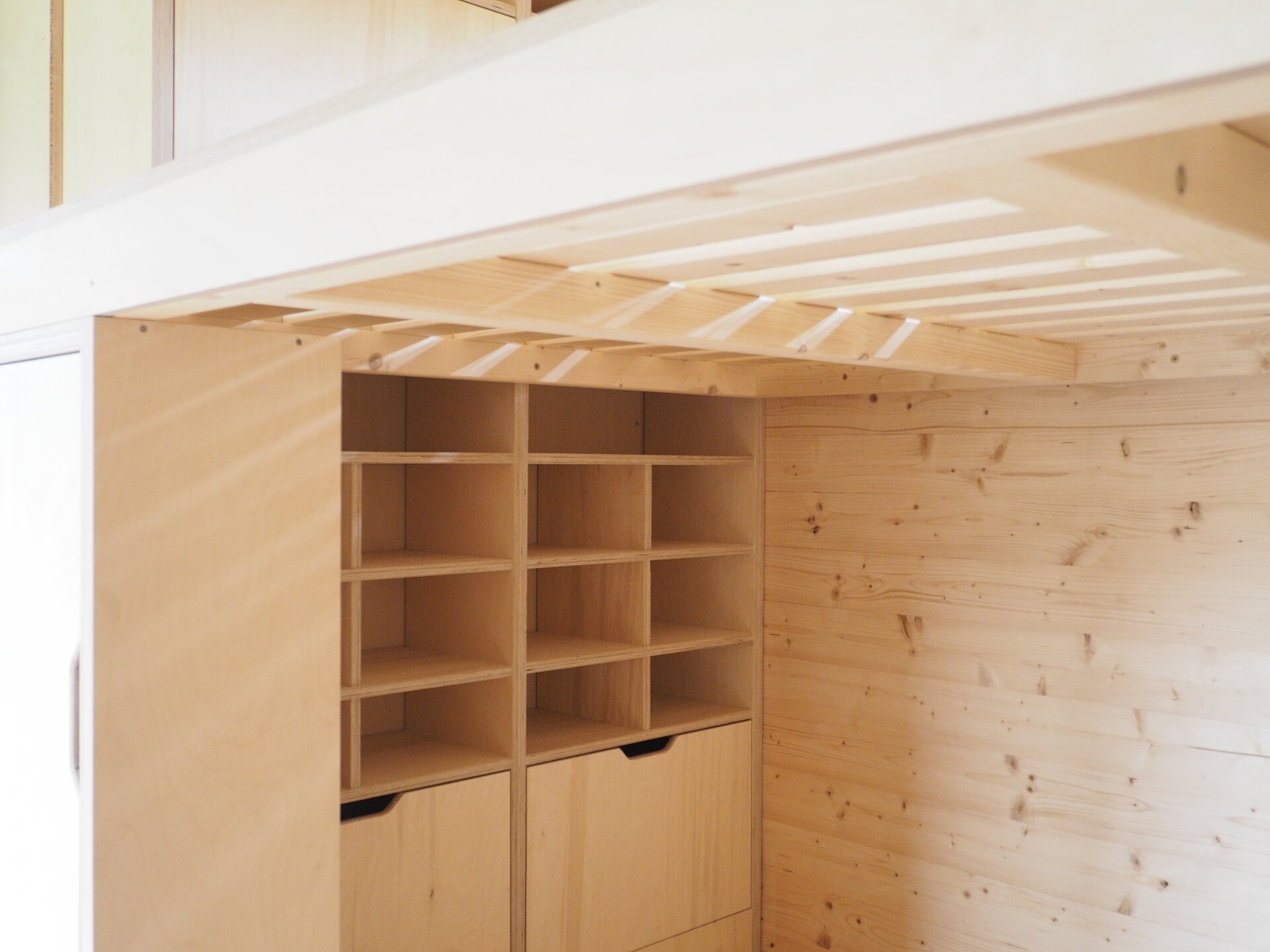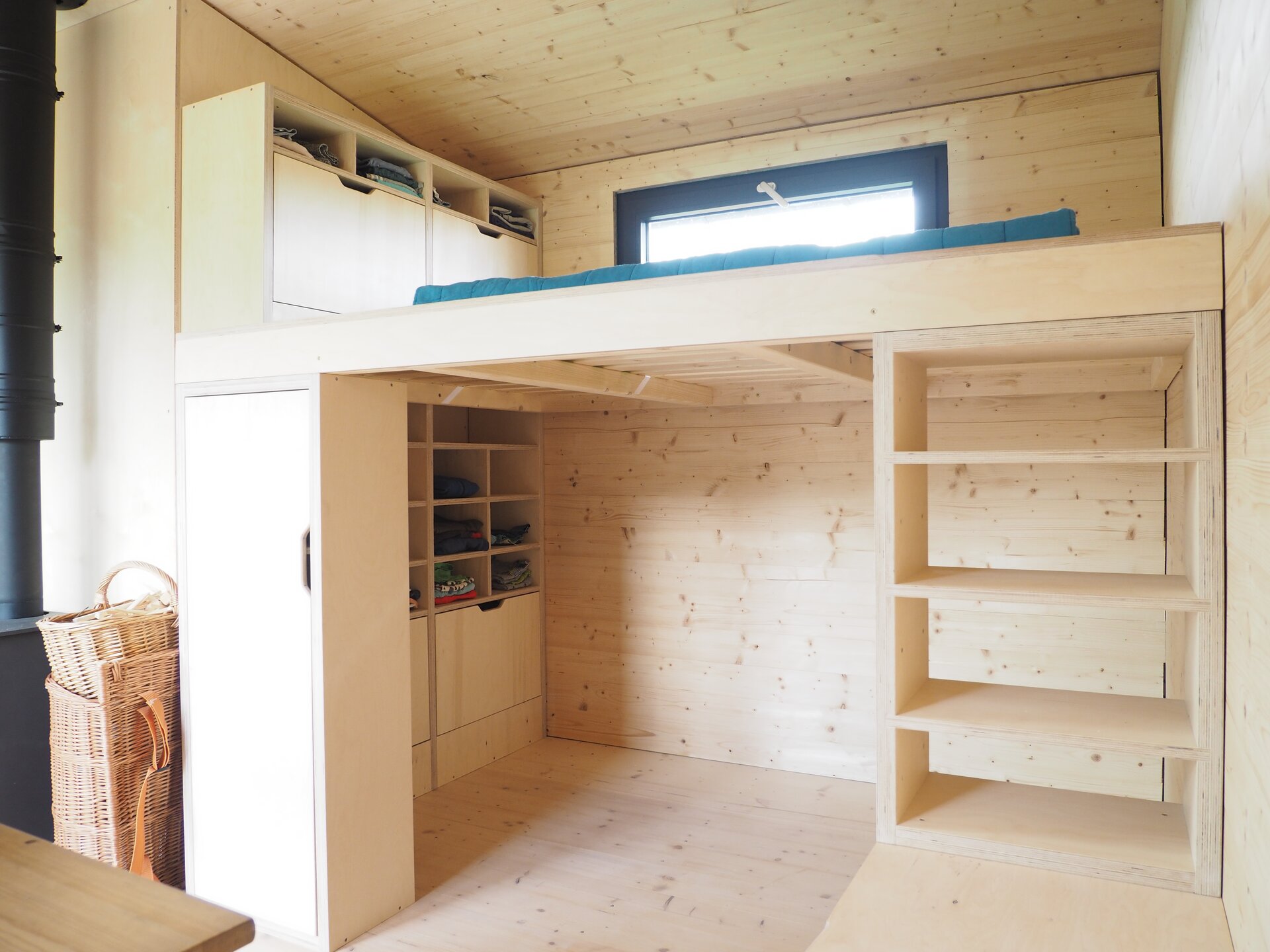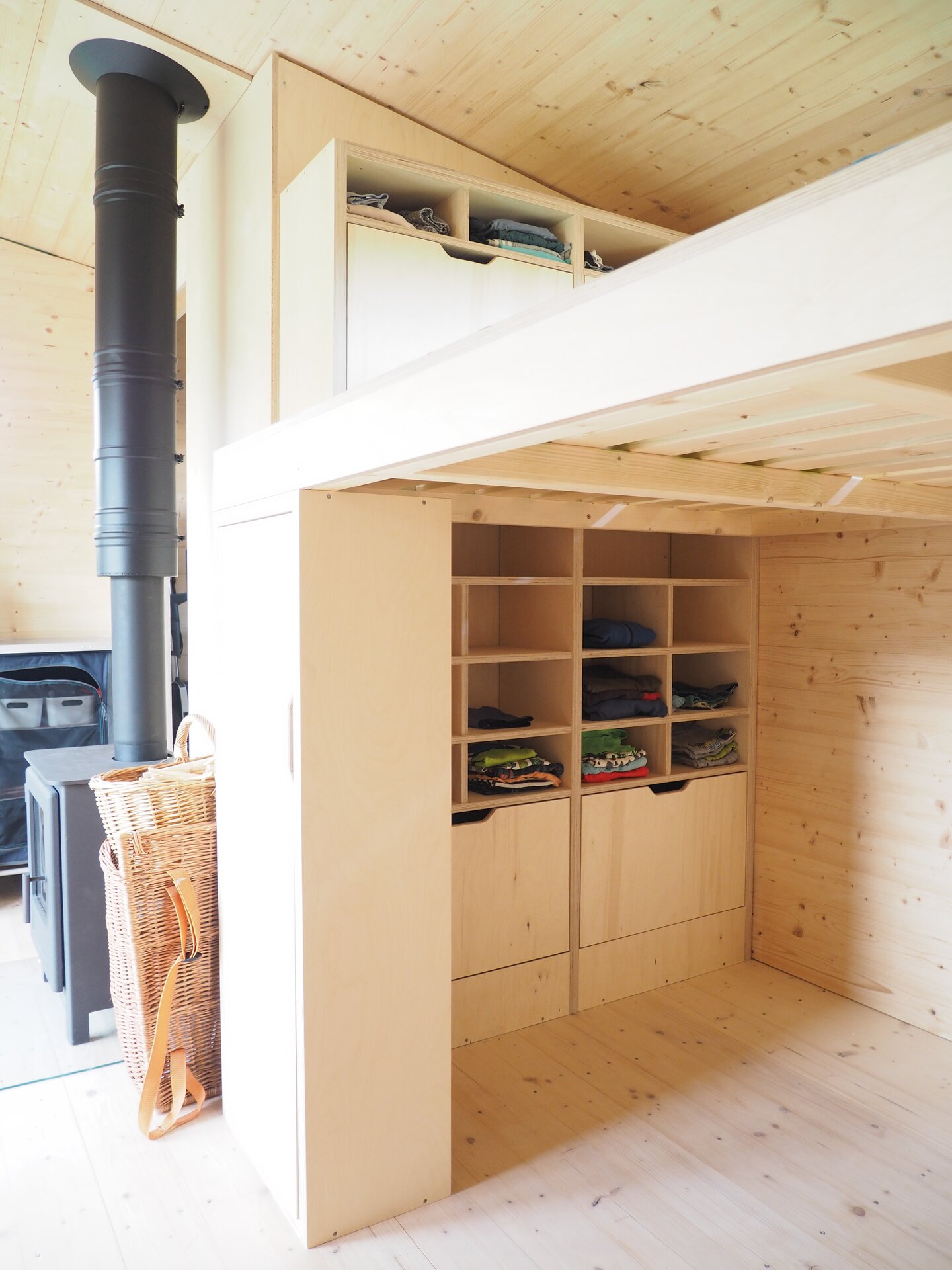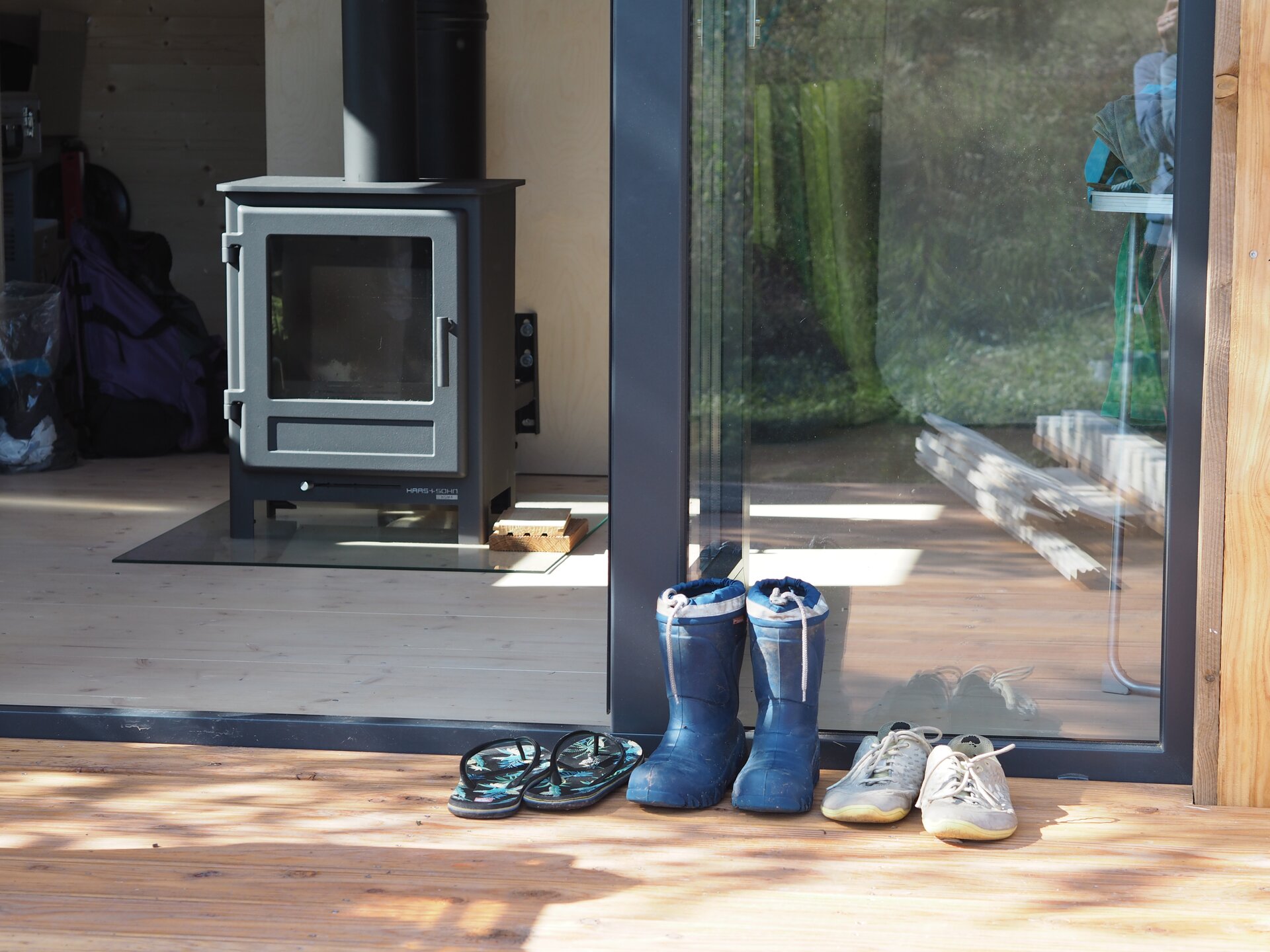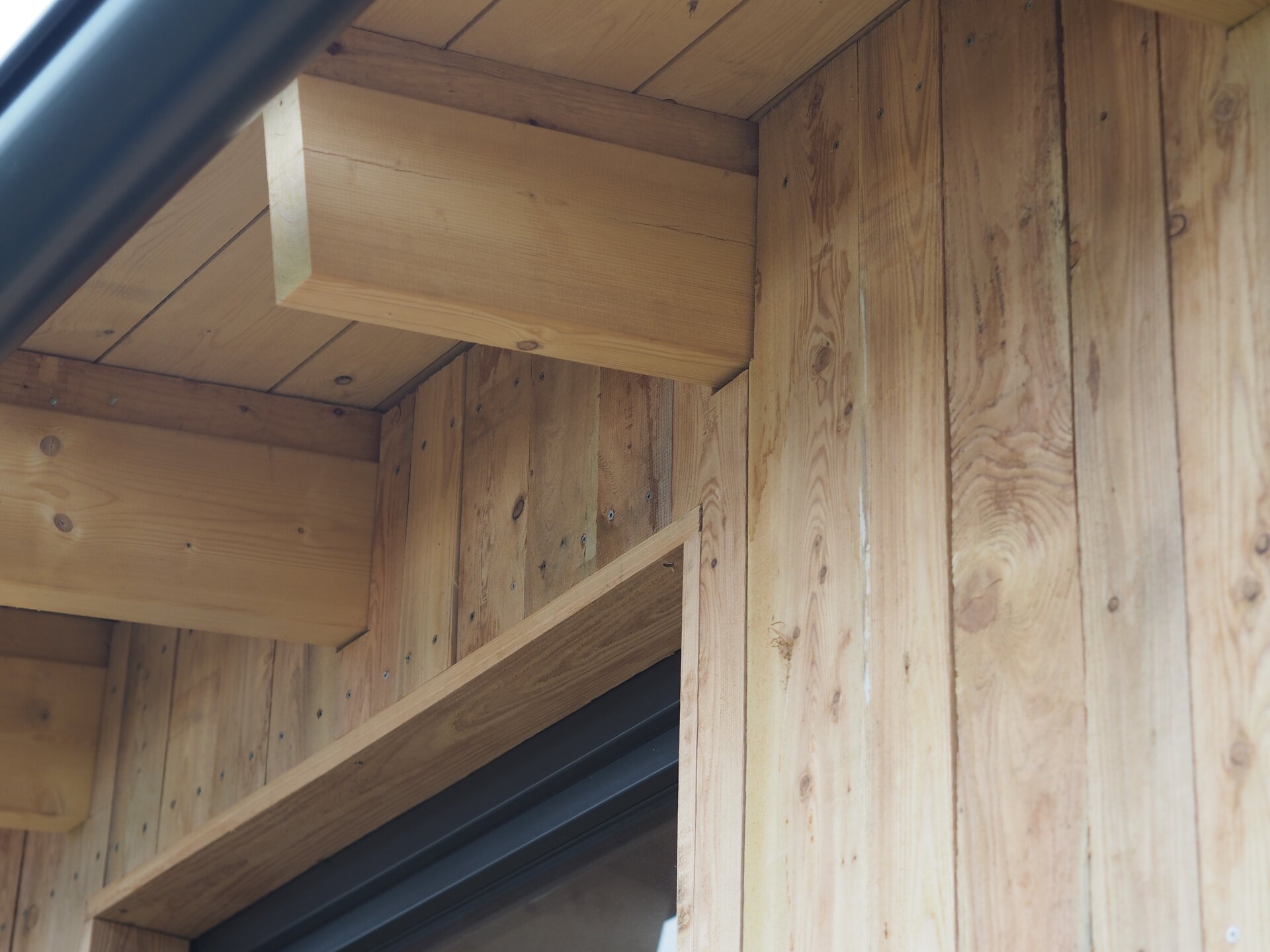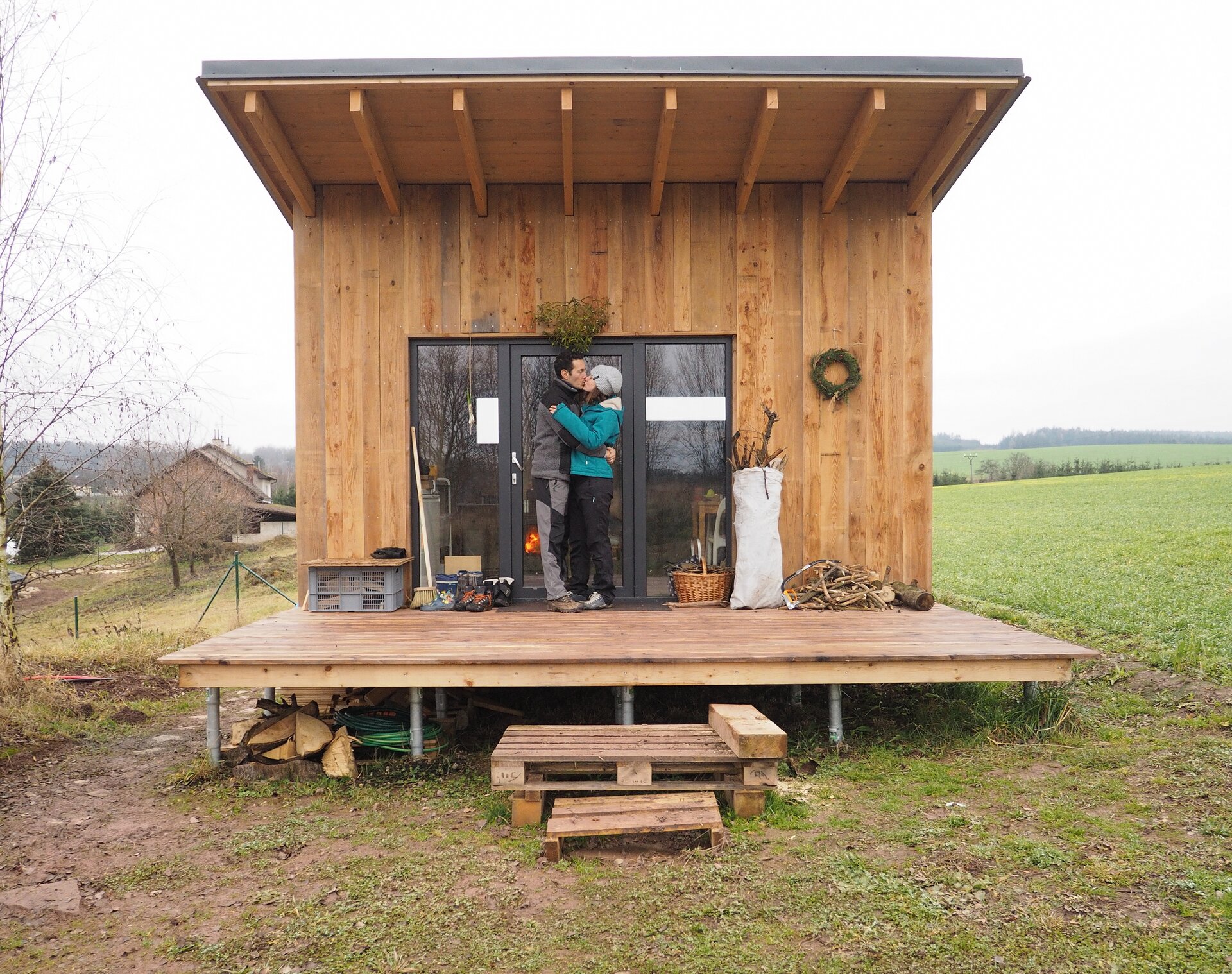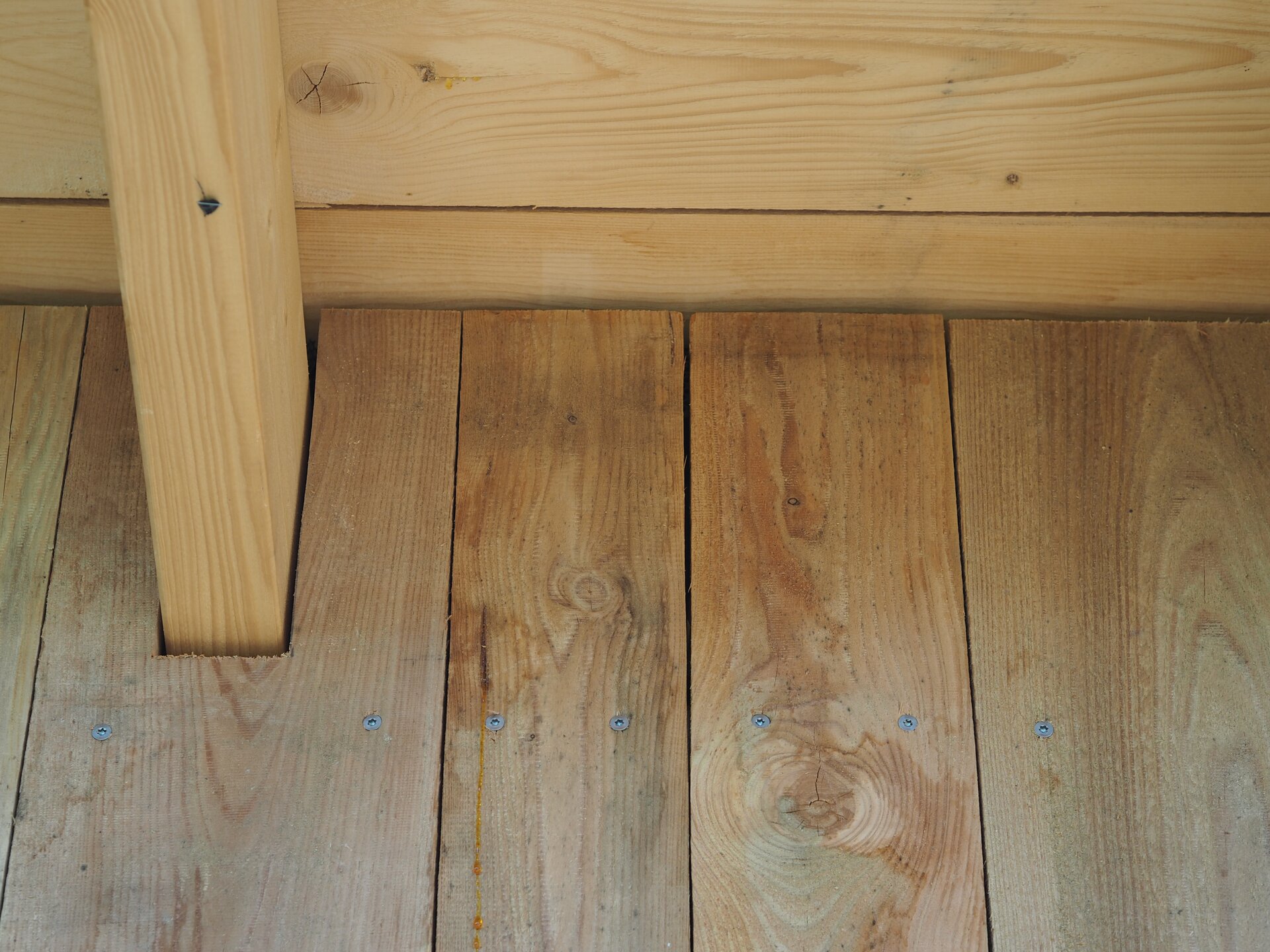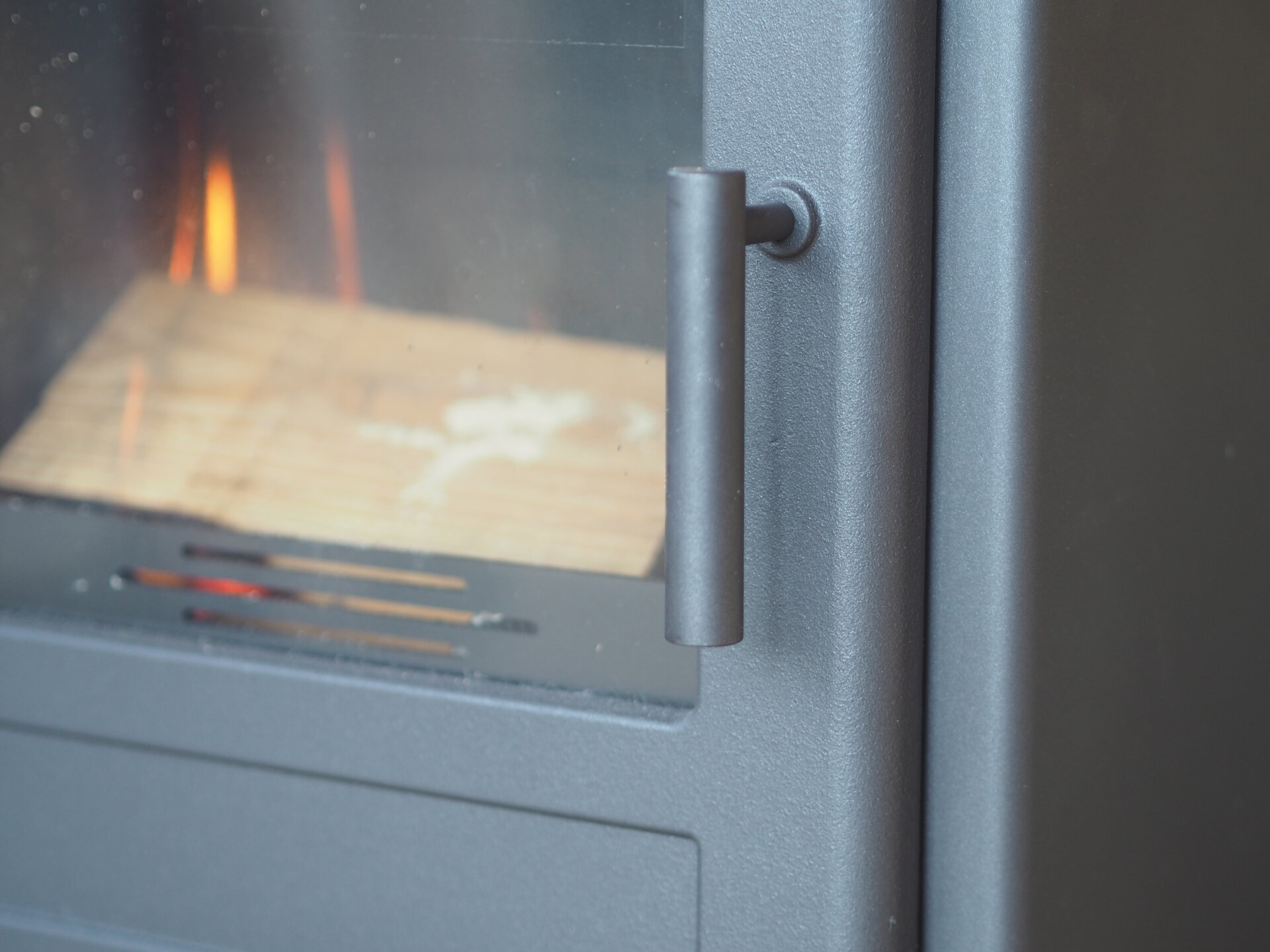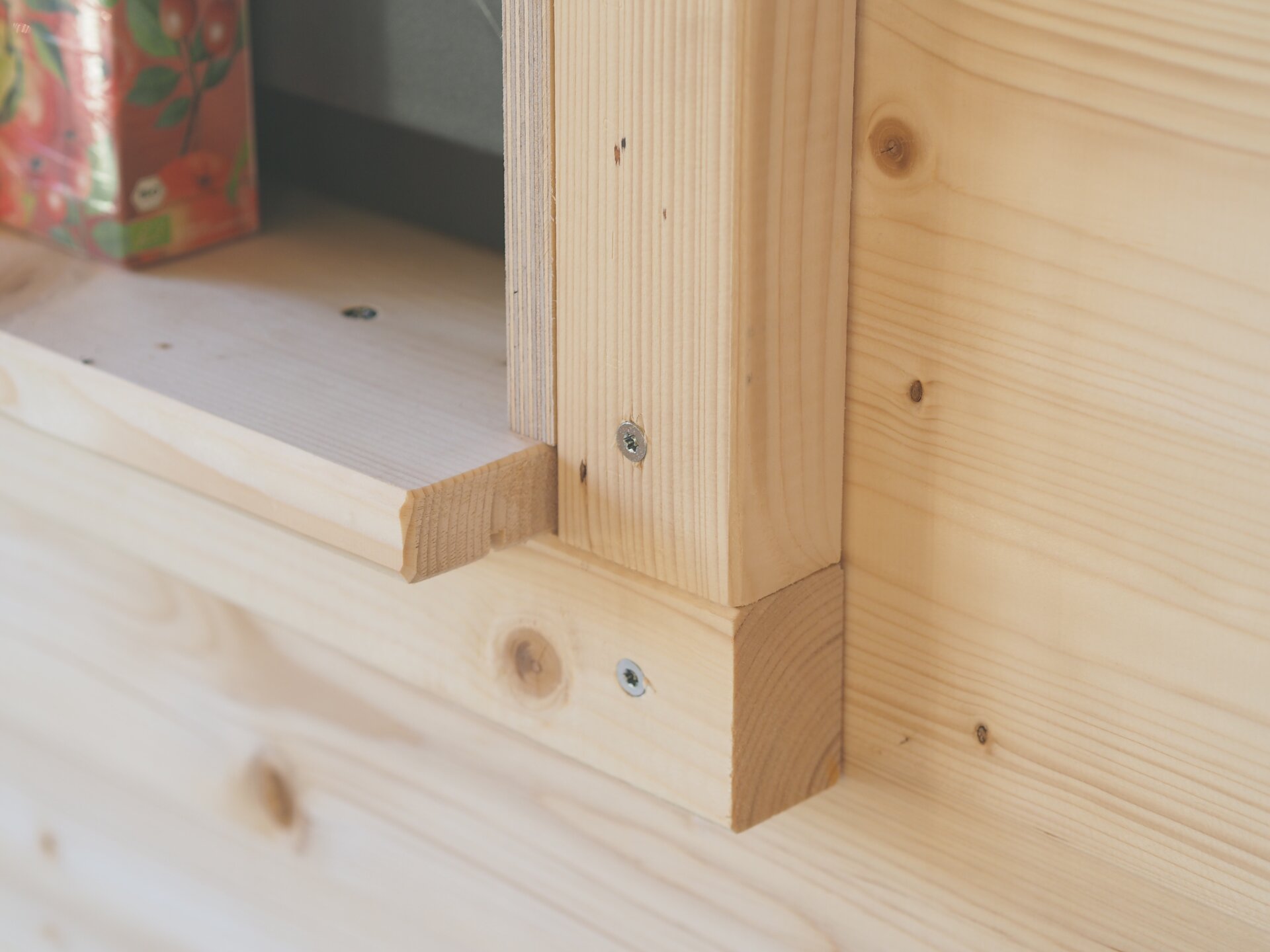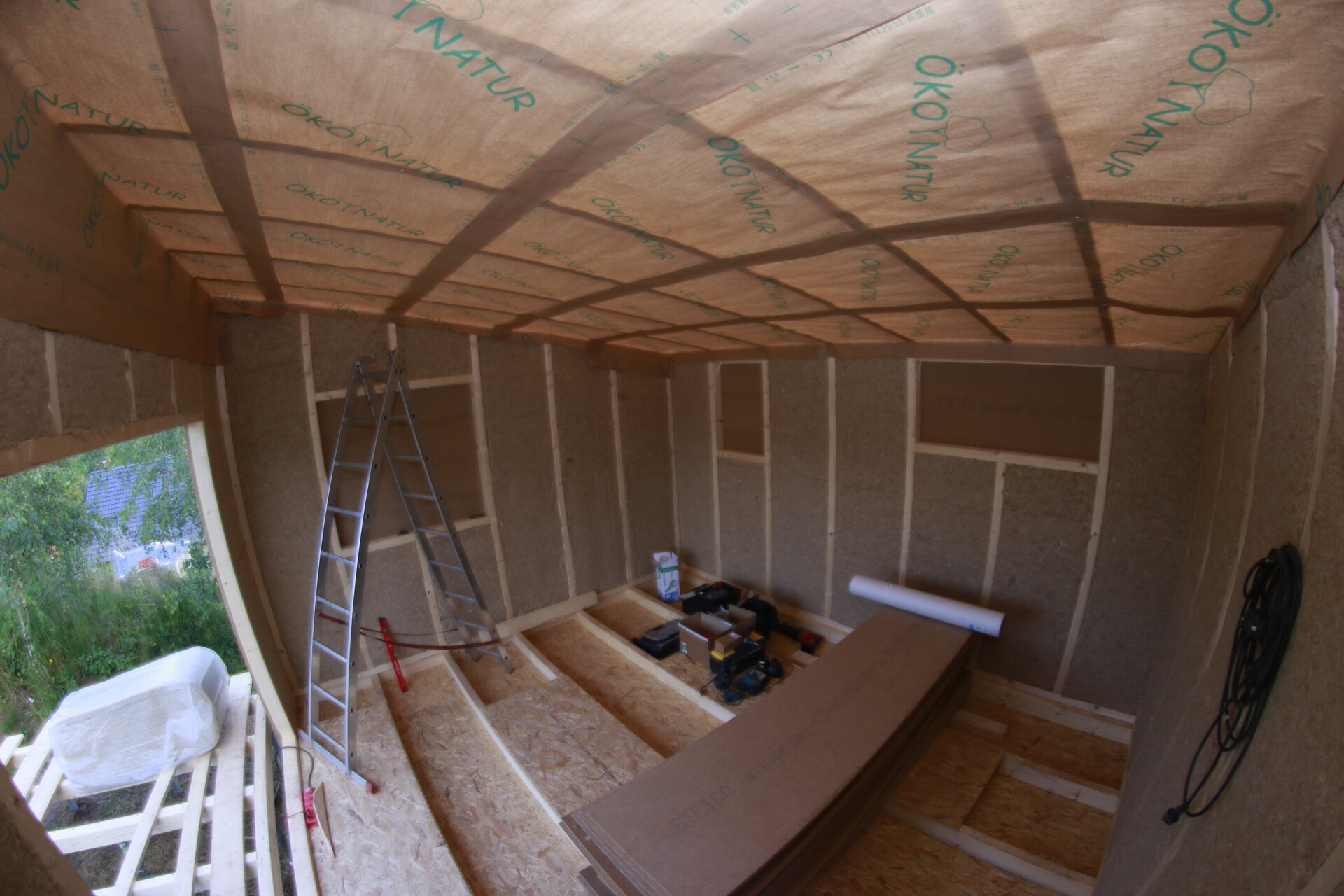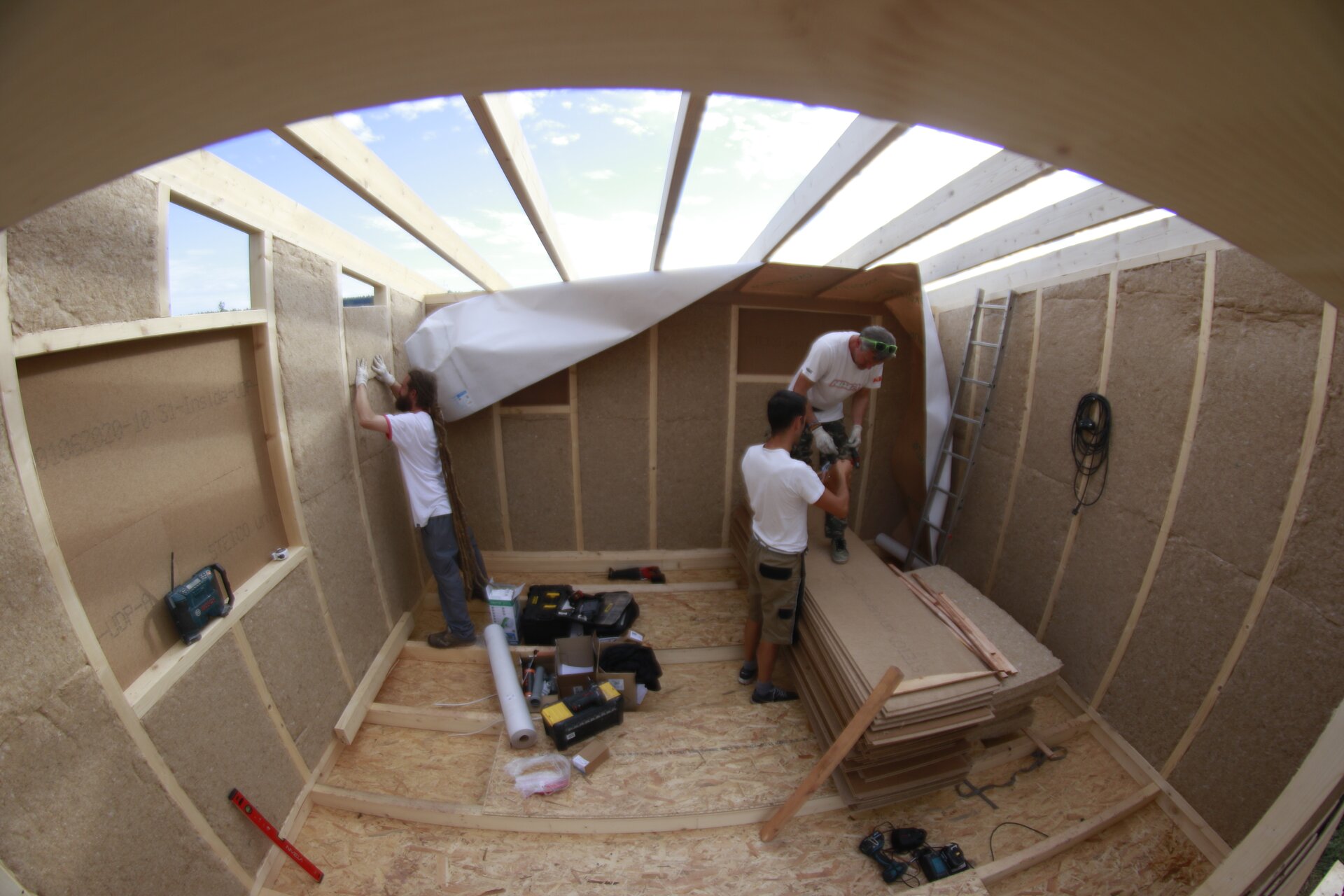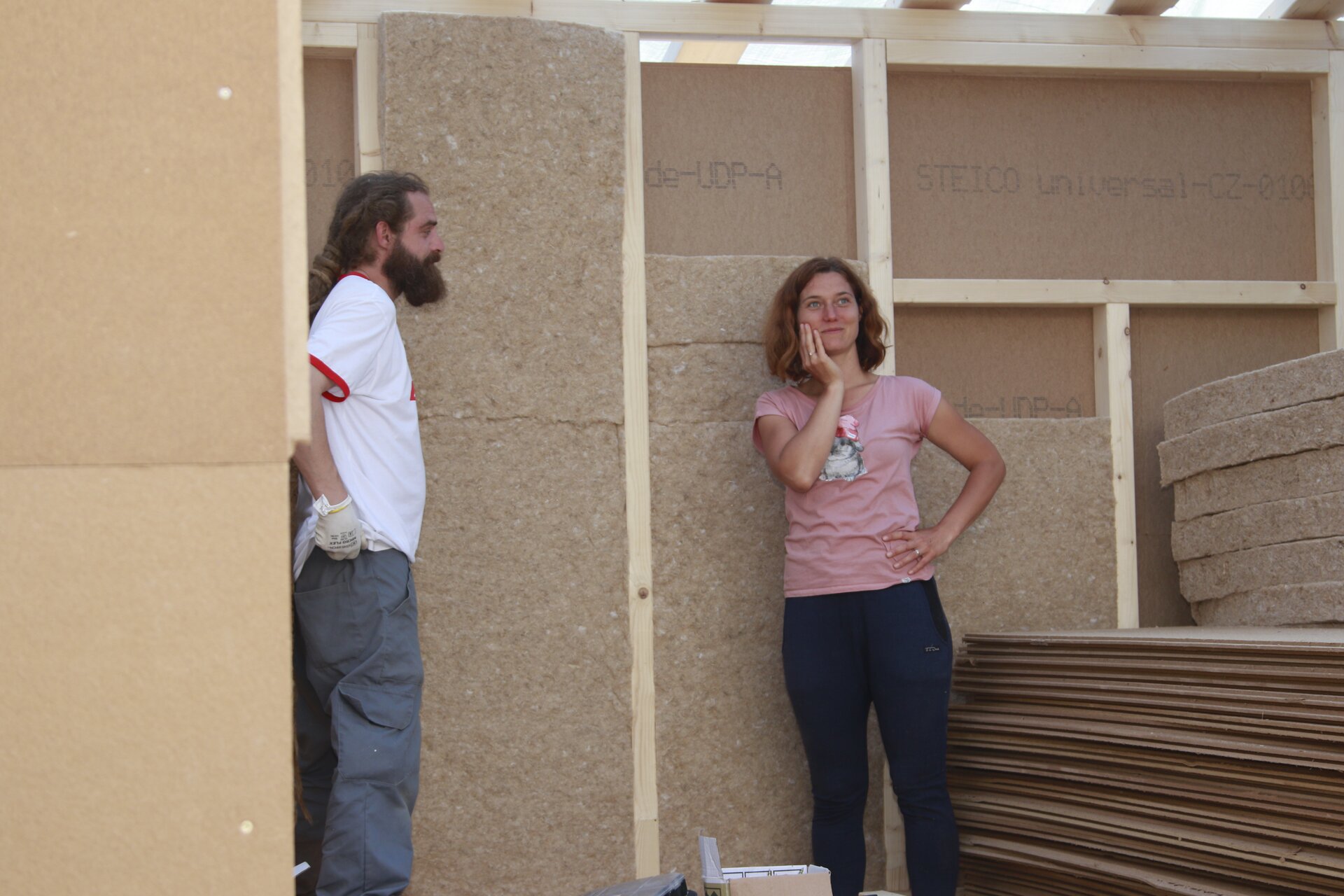 Author
Kateřina Mastroianni
Studio
Location
Syřenov 51251
parc. číslo 2028
Investor
Marco a Kateřina Mastroianni
Supplier
Svépomocí
Date of project approval
September 2020
Fotograf
A small wooden house made of sustainable natural materials, as an ecological alternative to mobilheim and a modular house. The form of the house sensitively fits into the environment of the Czech countryside.
The simple construction allows self-assembly in 2-3 people, which takes approx. 1 month.
The hut is a temporary home on the plot before a family house can be built here.
In the future, Bouda will serve as a study, a guest house, or the first independent "housing" of grown-up children.
Bouda is a project unique especially in its simplicity.
The construction of the house is well replicable.
It is easy to install, cheap and variable. The ecological materials used are commonly available on the market.
The project seeks to answer the following questions:
The future of the landscape, affordable own housing for young people, the return of crafts and aesthetic traditions to the Czech countryside, the use of modern technologies for the benefit of nature.
The house is based it on ground screws, drilled by hand, without excavations, concreting and landscaping, with respect to the natural morphology and vegetation of the land.
The skeleton is pre-machined spruce profiles with minimal waste.
The sheets for the folded sheet metal roofing were prepared to measure and brought to the construction site together with the skeleton.
The walls have a diffusely open construction.
The vapor barrier on the interior side is made of paper, the thermal insulation of the walls consists of a linen insulation mat (tailor-made) and wood-fiber insulation boards. The interior visual layer consists of Czech spruce boards.
The ventilated façade is made of coarse larch planks from a local sawmill.
The floor of the hall is made of spruce boards treated with two layers of natural oil.
The partition is made of birch plywood.
The bathroom will have ceramic tiles and tiling.
The windows are insulating double glazing.
Green building
Environmental certification
| | |
| --- | --- |
| Type and level of certificate | A |
Water management
| | |
| --- | --- |
| Is rainwater used for irrigation? | |
| Is rainwater used for other purposes, e.g. toilet flushing ? | |
| Does the building have a green roof / facade ? | |
| Is reclaimed waste water used, e.g. from showers and sinks ? | |
The quality of the indoor environment
| | |
| --- | --- |
| Is clean air supply automated ? | |
| Is comfortable temperature during summer and winter automated? | |
| Is natural lighting guaranteed in all living areas? | |
| Is artificial lighting automated? | |
| Is acoustic comfort, specifically reverberation time, guaranteed? | |
| Does the layout solution include zoning and ergonomics elements? | |
Principles of circular economics
| | |
| --- | --- |
| Does the project use recycled materials? | |
| Does the project use recyclable materials? | |
| Are materials with a documented Environmental Product Declaration (EPD) promoted in the project? | |
| Are other sustainability certifications used for materials and elements? | |
Energy efficiency
| | |
| --- | --- |
| Energy performance class of the building according to the Energy Performance Certificate of the building | A |
| Is efficient energy management (measurement and regular analysis of consumption data) considered? | |
| Are renewable sources of energy used, e.g. solar system, photovoltaics? | |
Interconnection with surroundings
| | |
| --- | --- |
| Does the project enable the easy use of public transport? | |
| Does the project support the use of alternative modes of transport, e.g cycling, walking etc. ? | |
| Is there access to recreational natural areas, e.g. parks, in the immediate vicinity of the building? | |