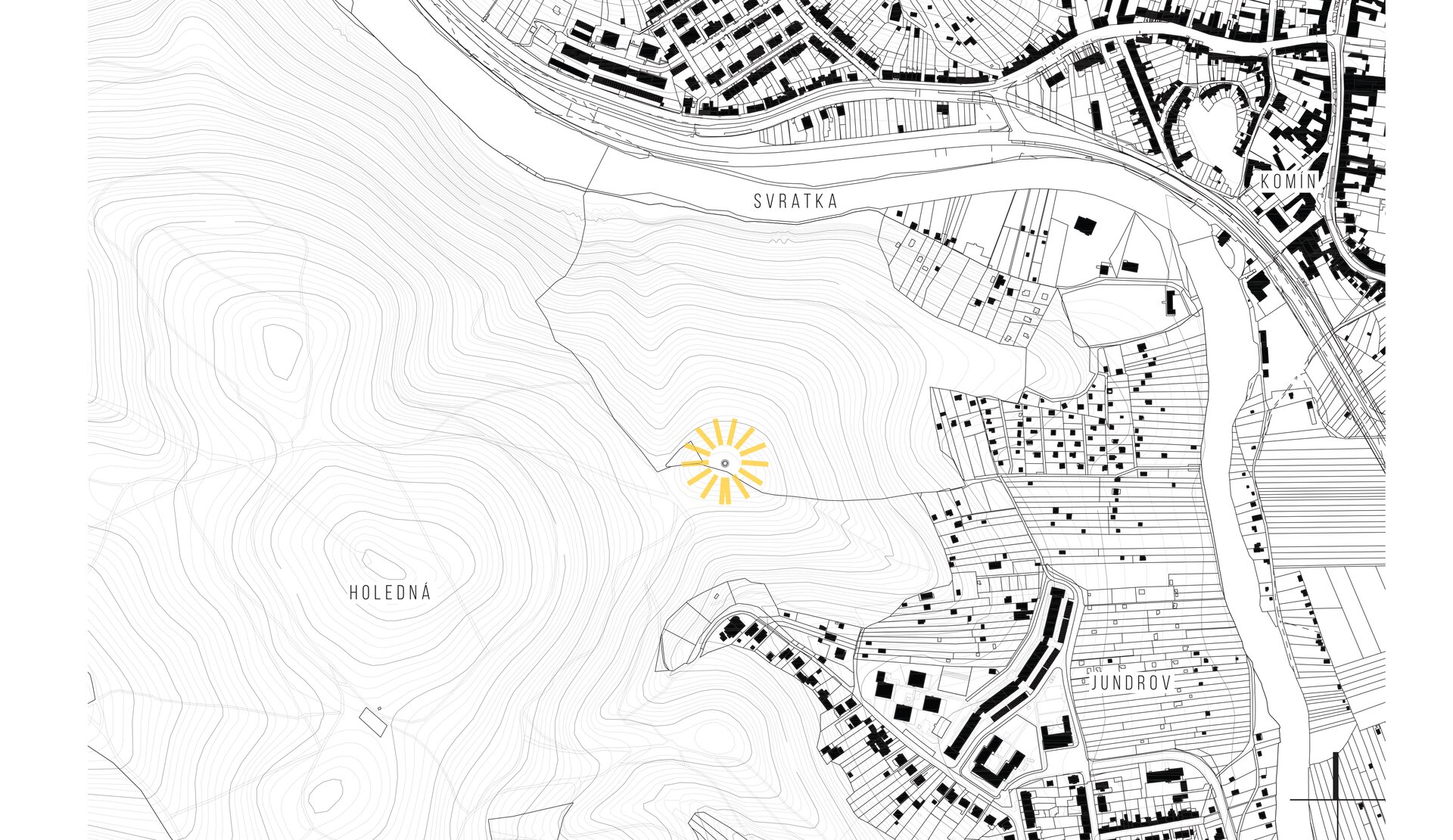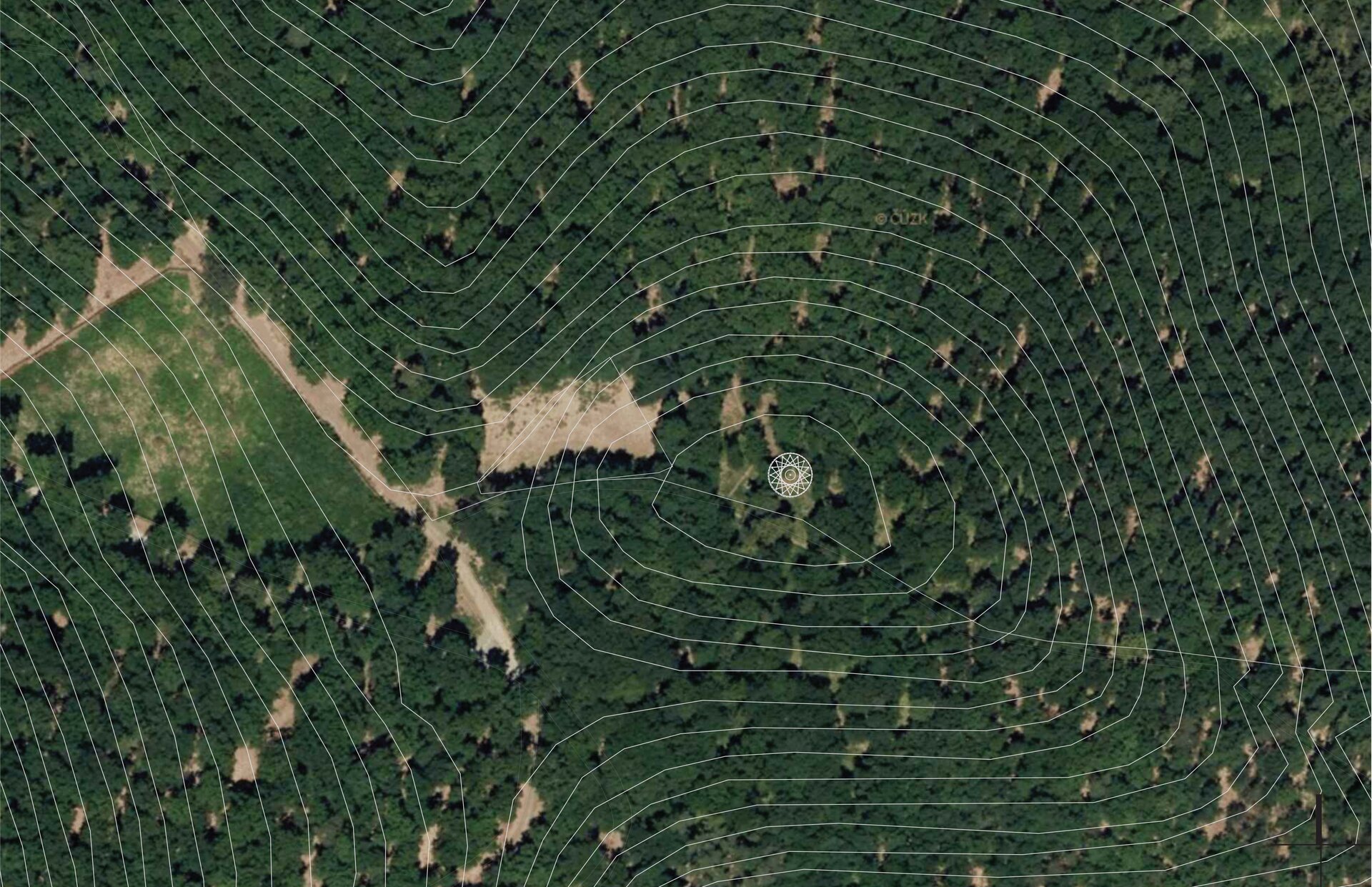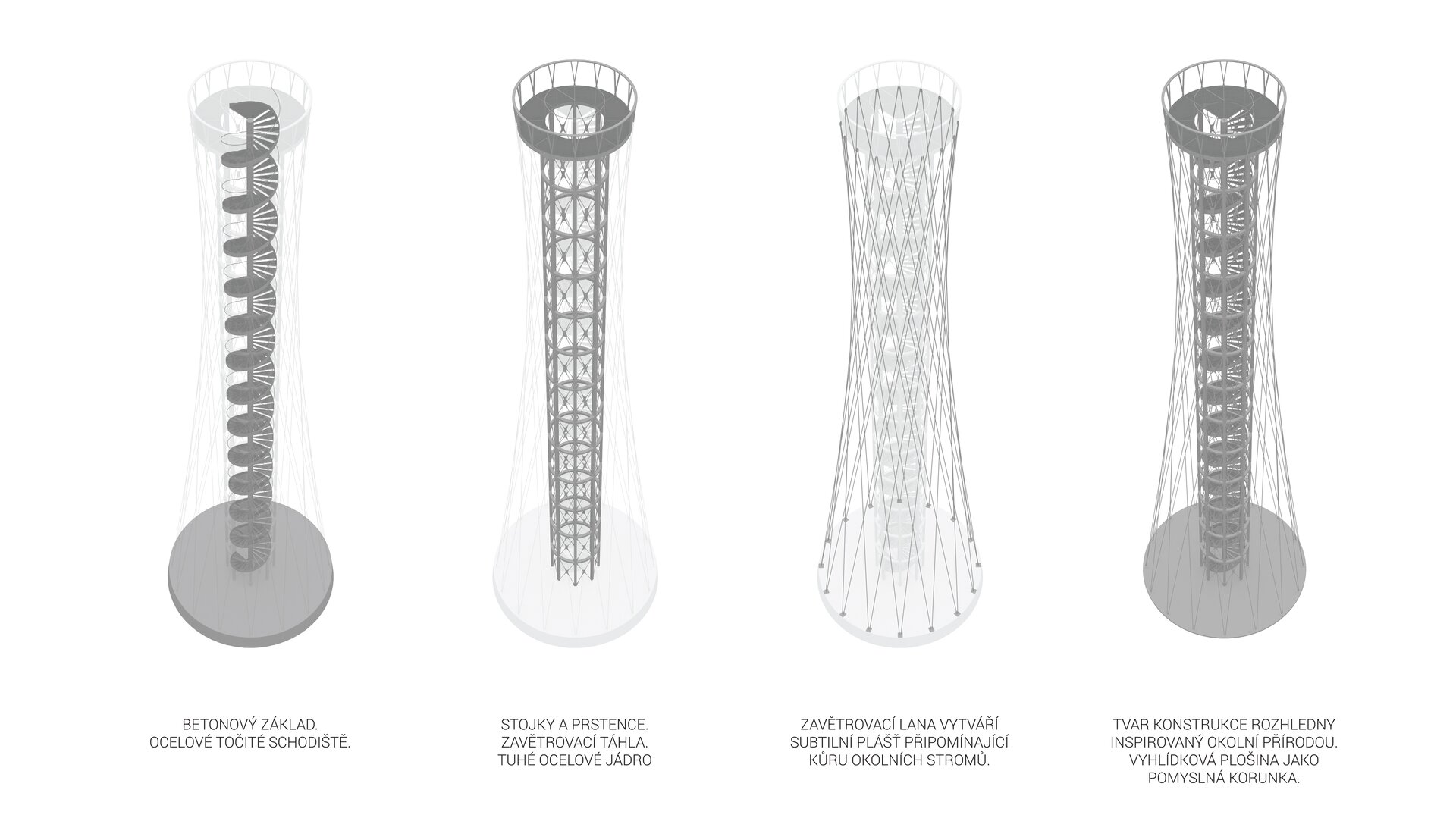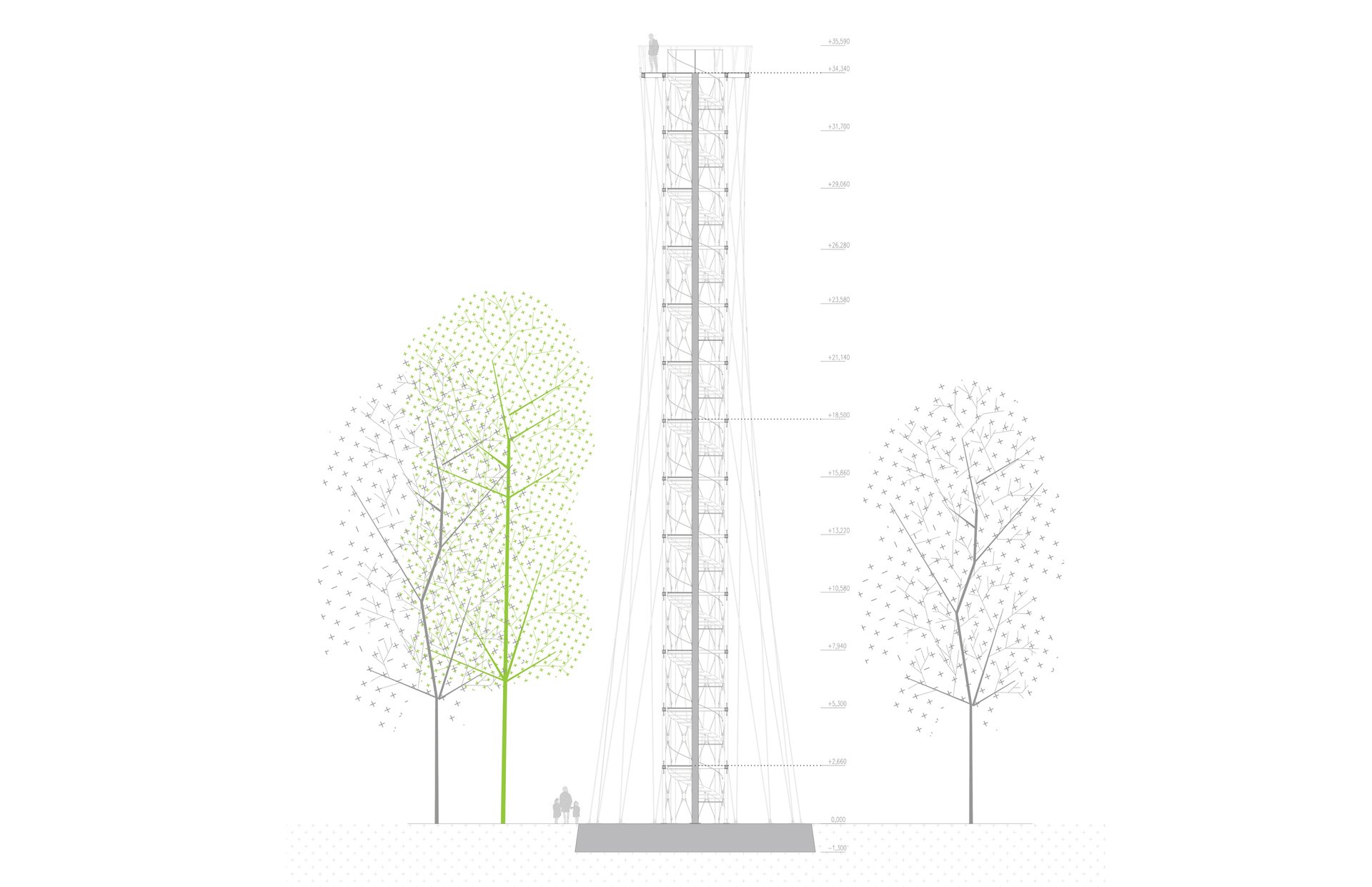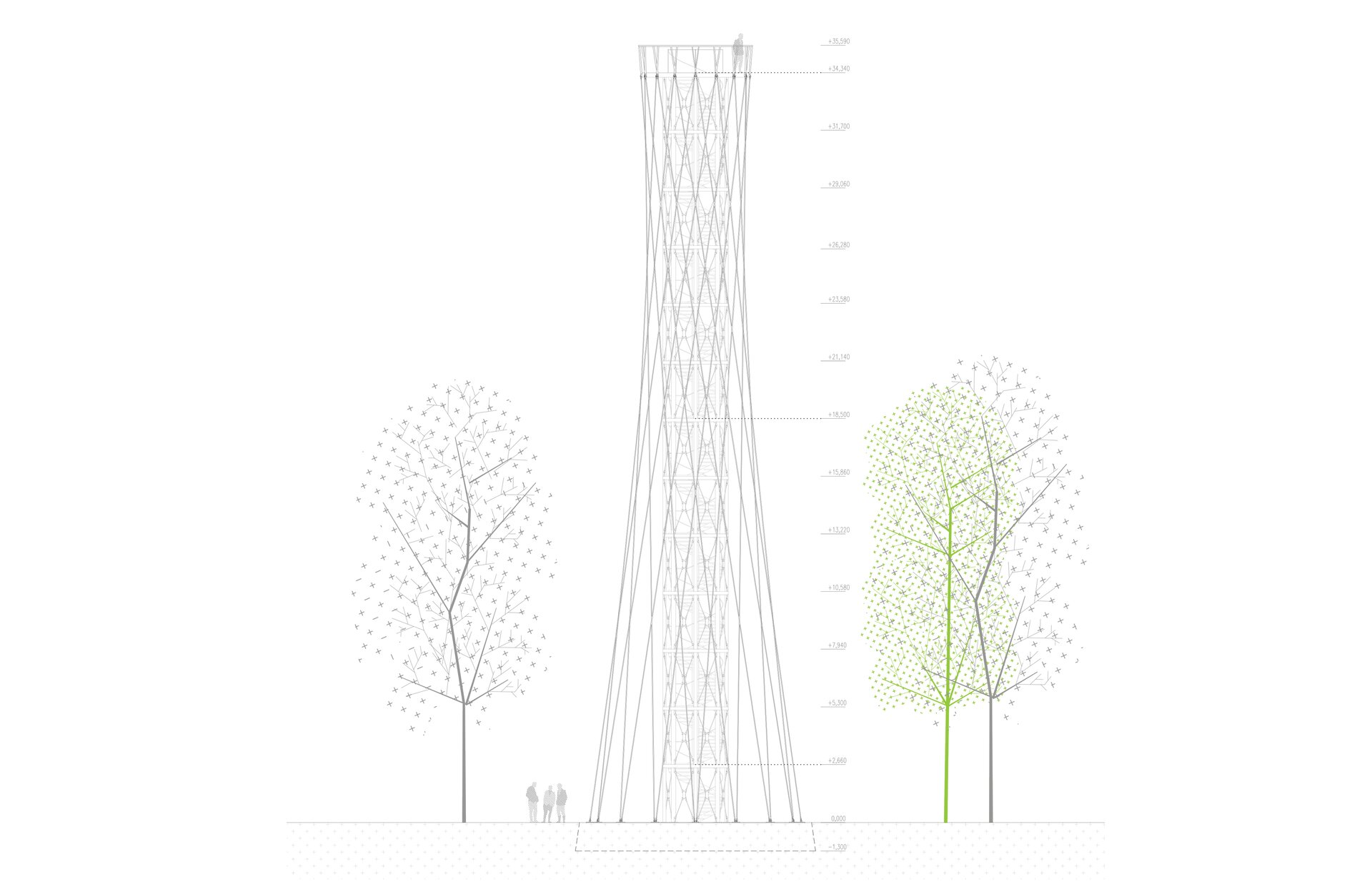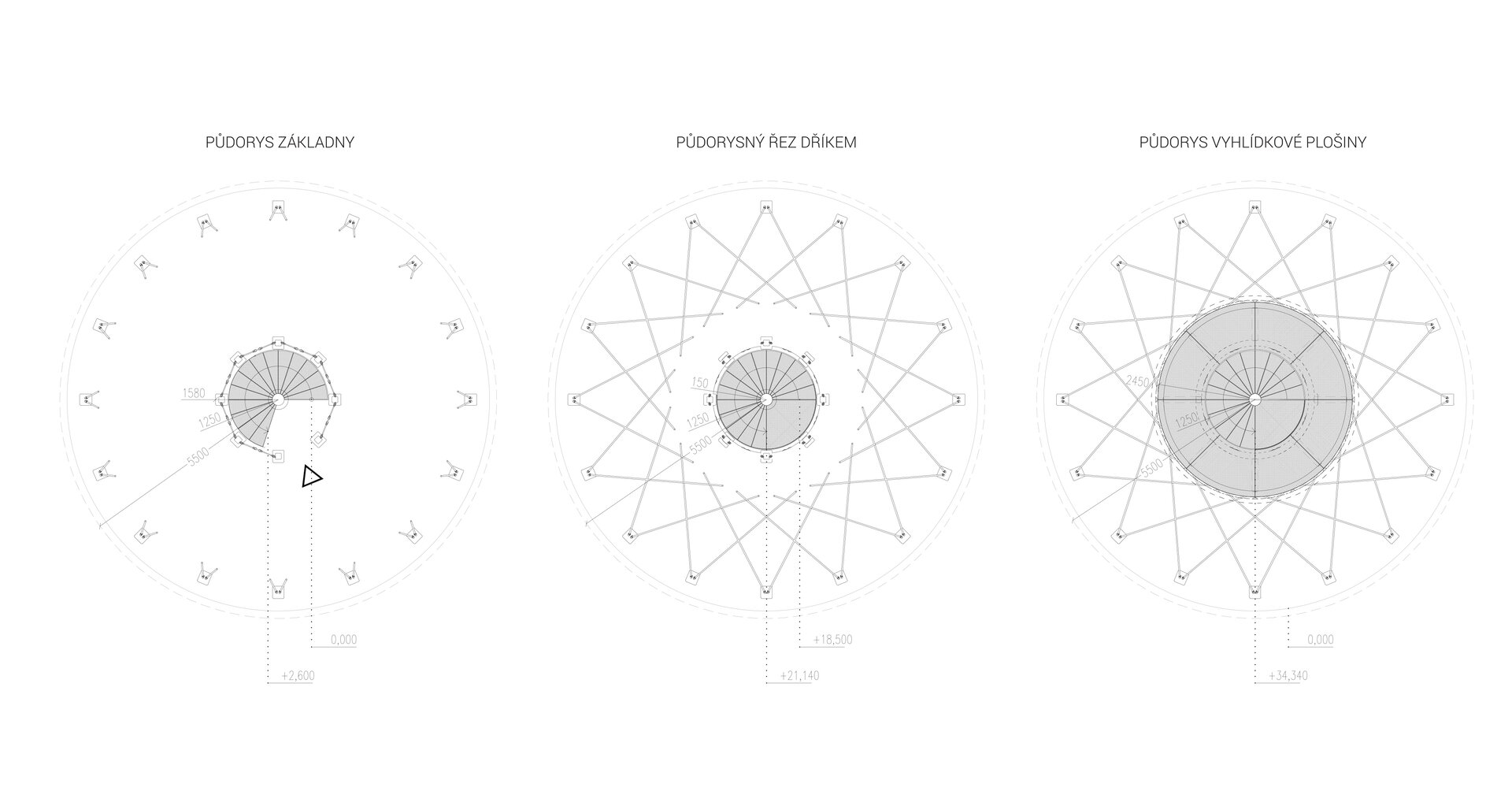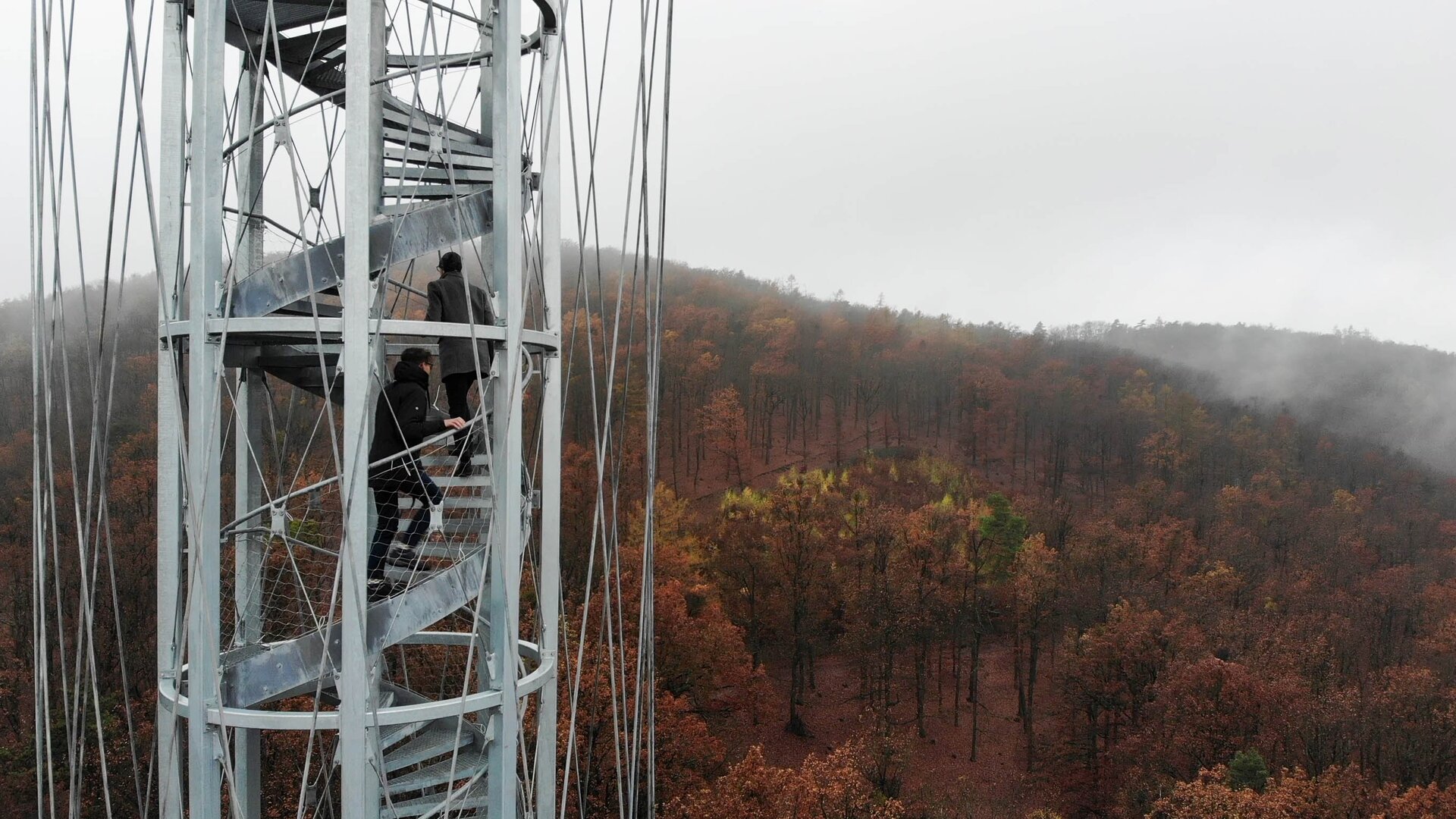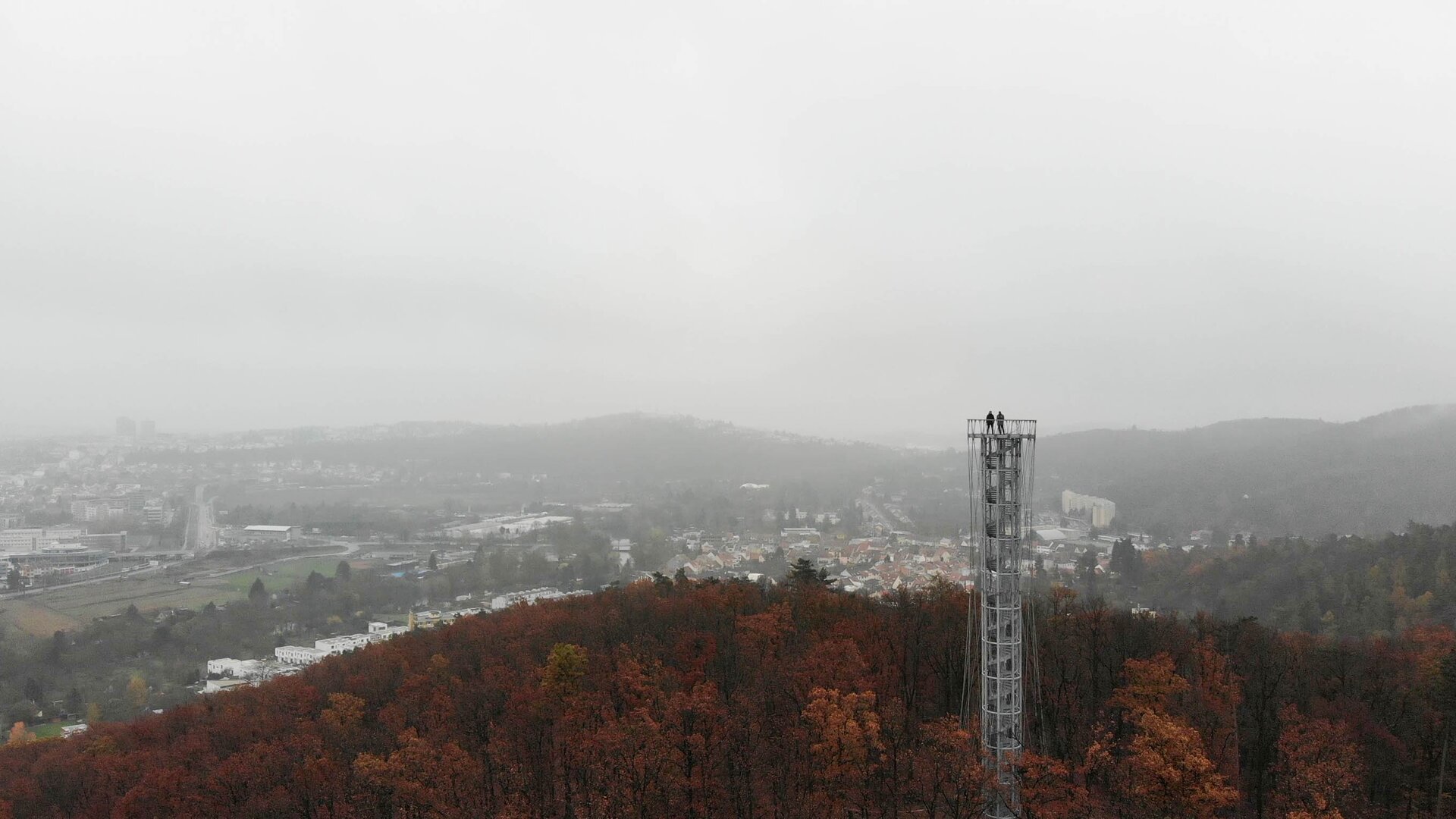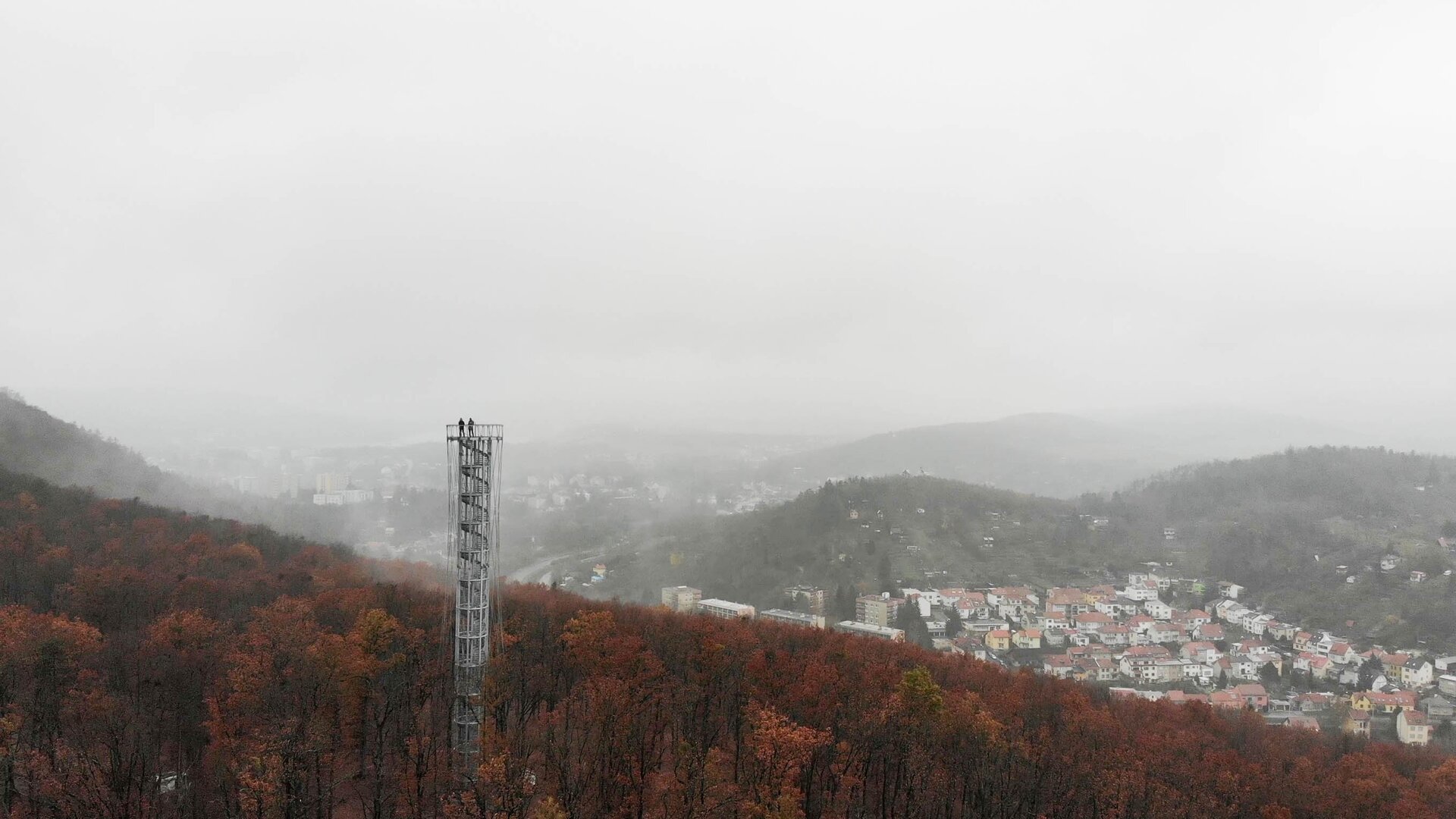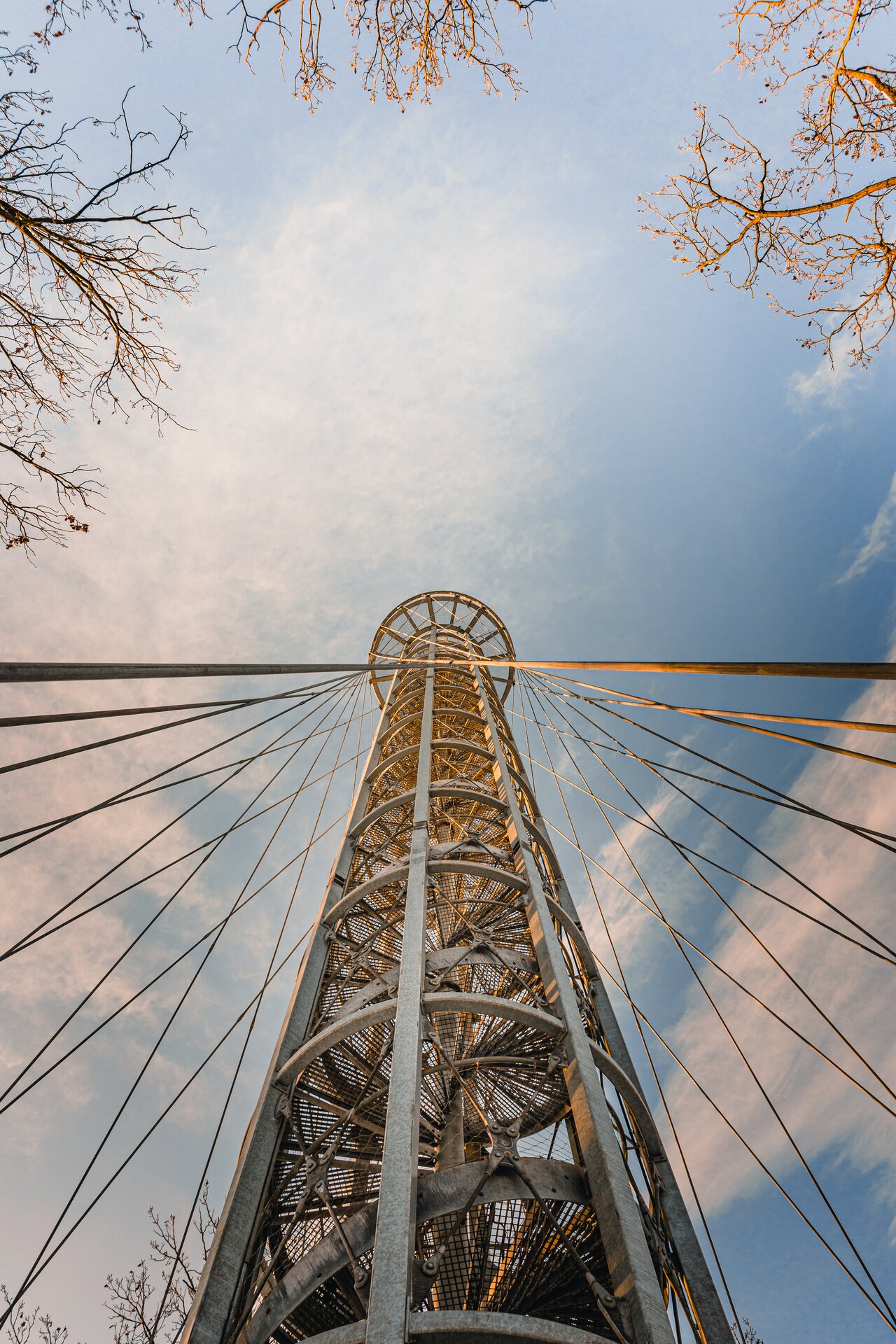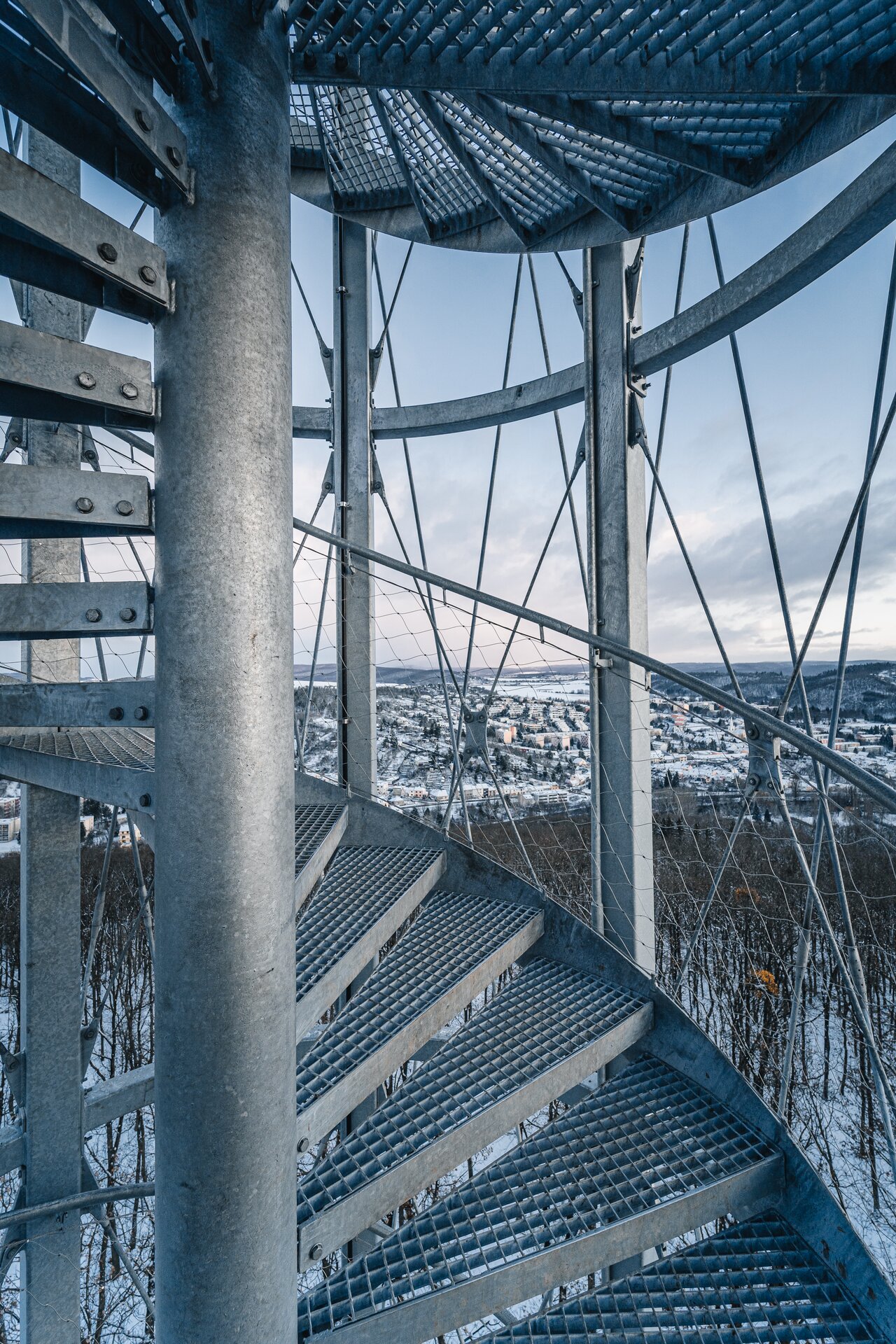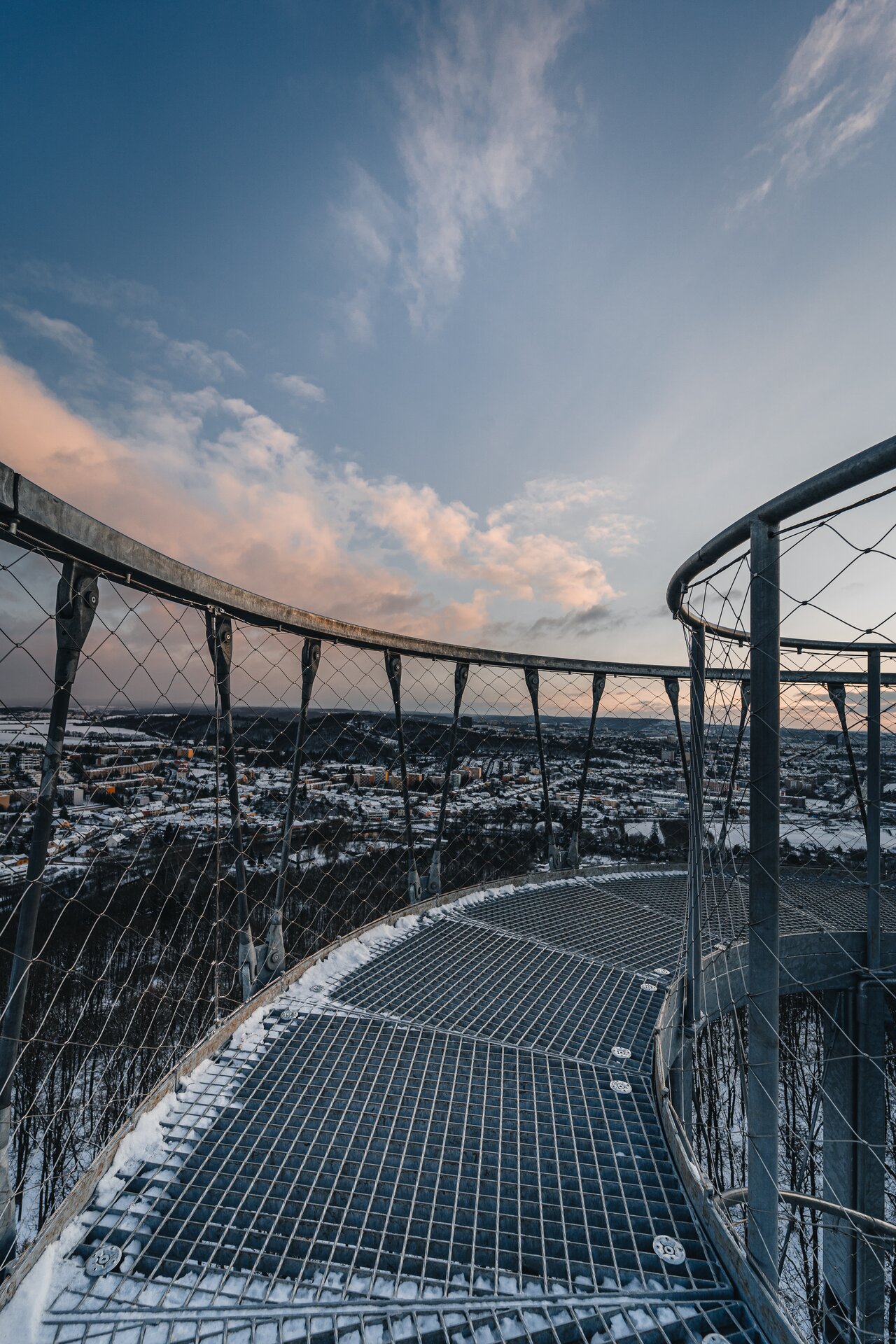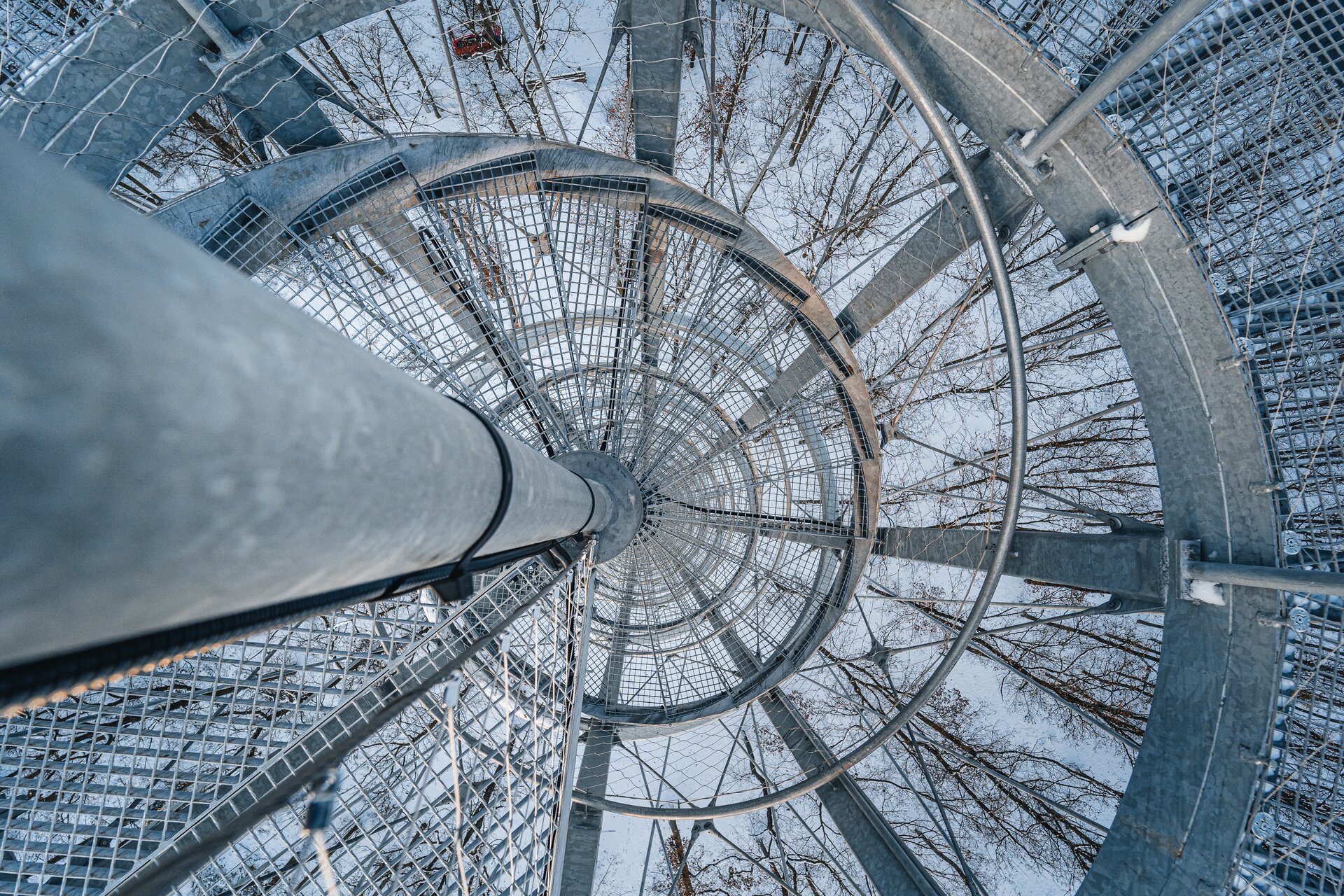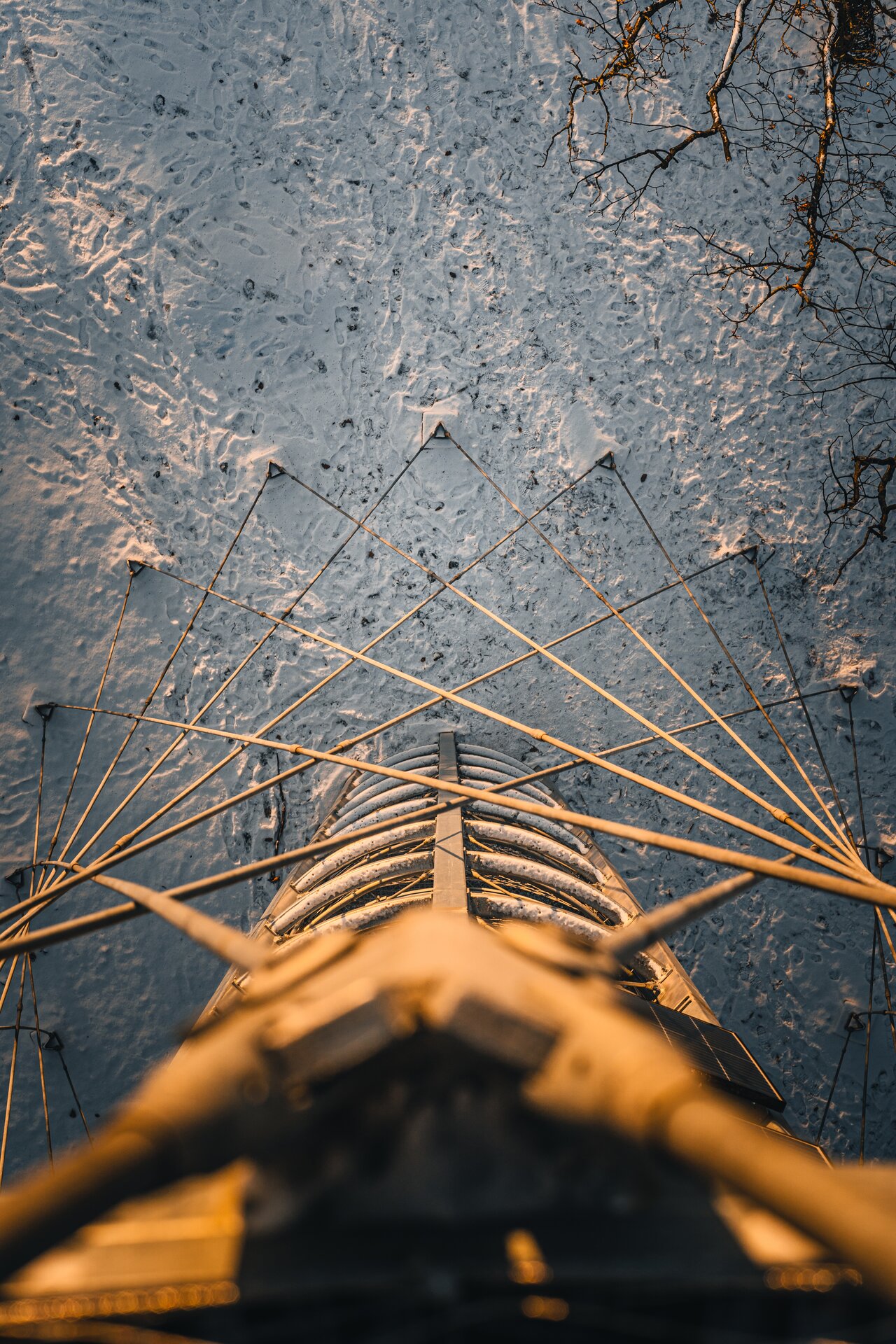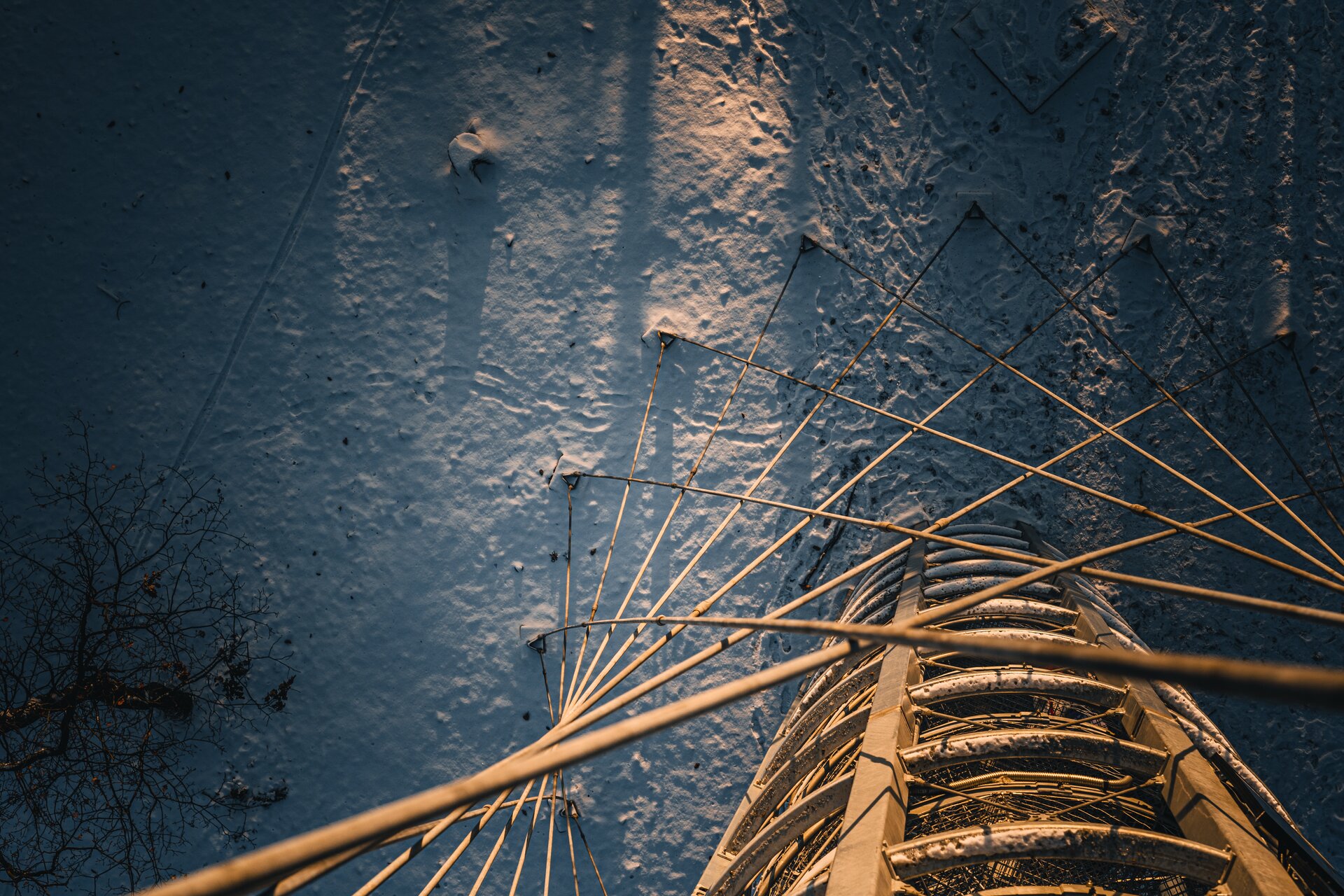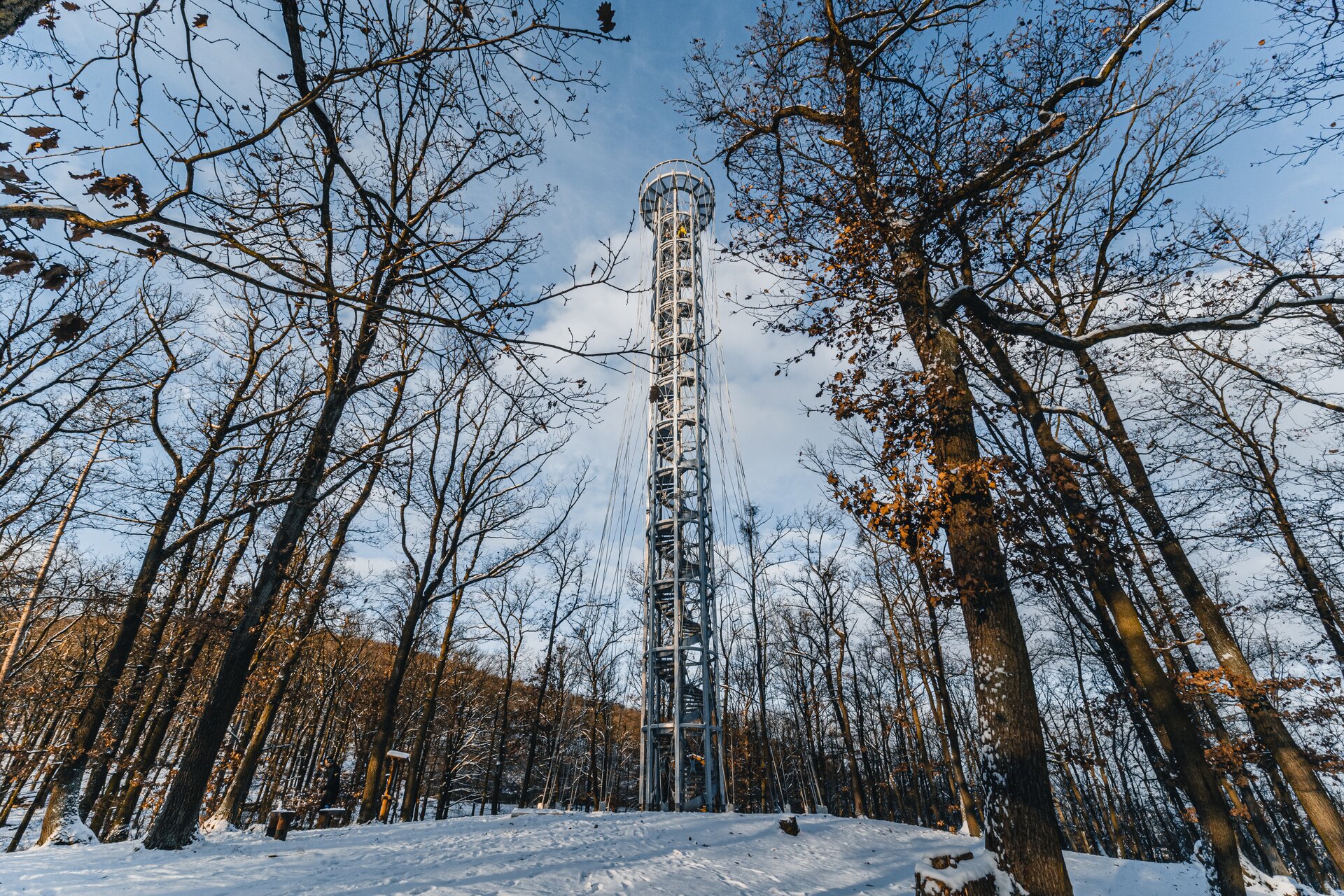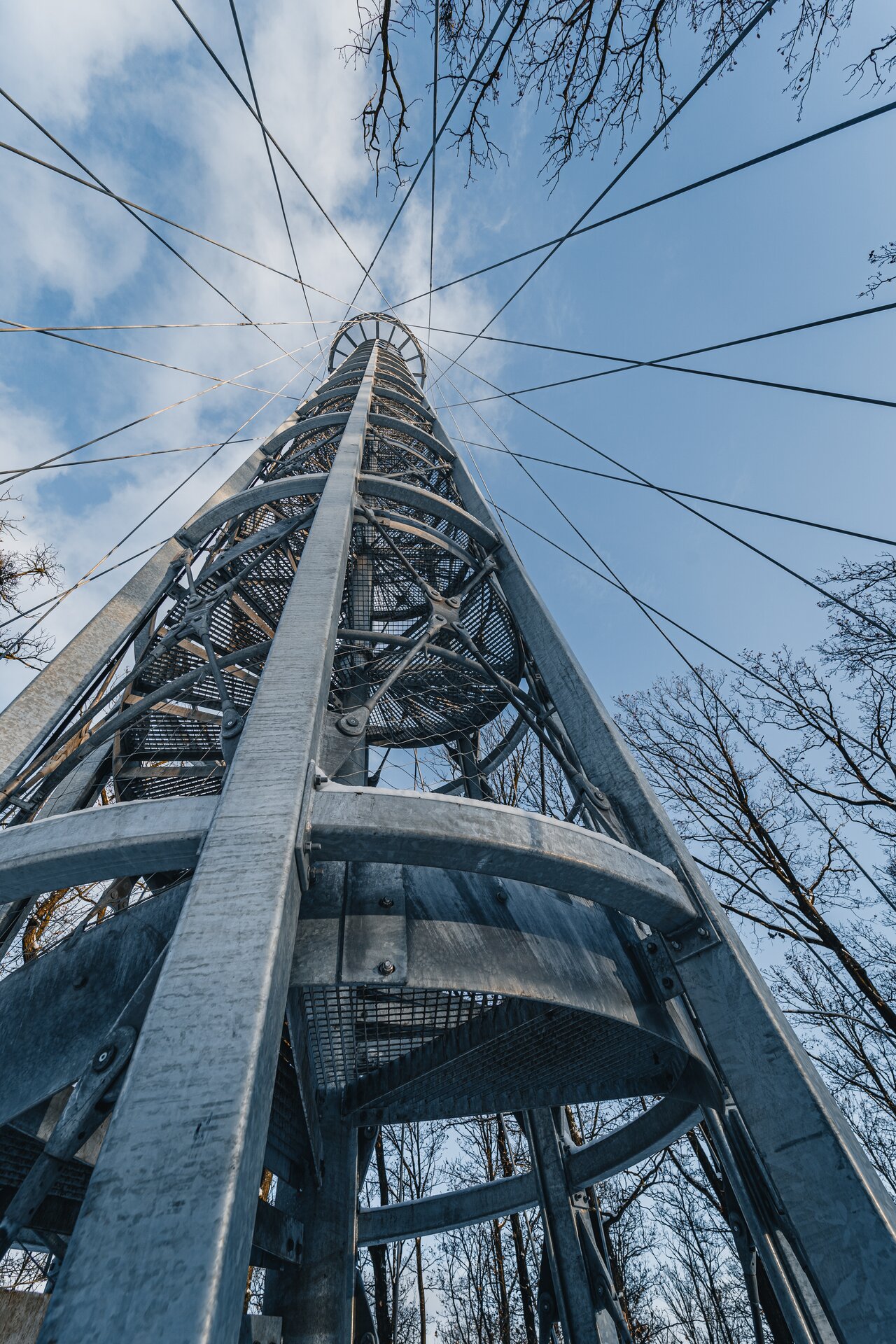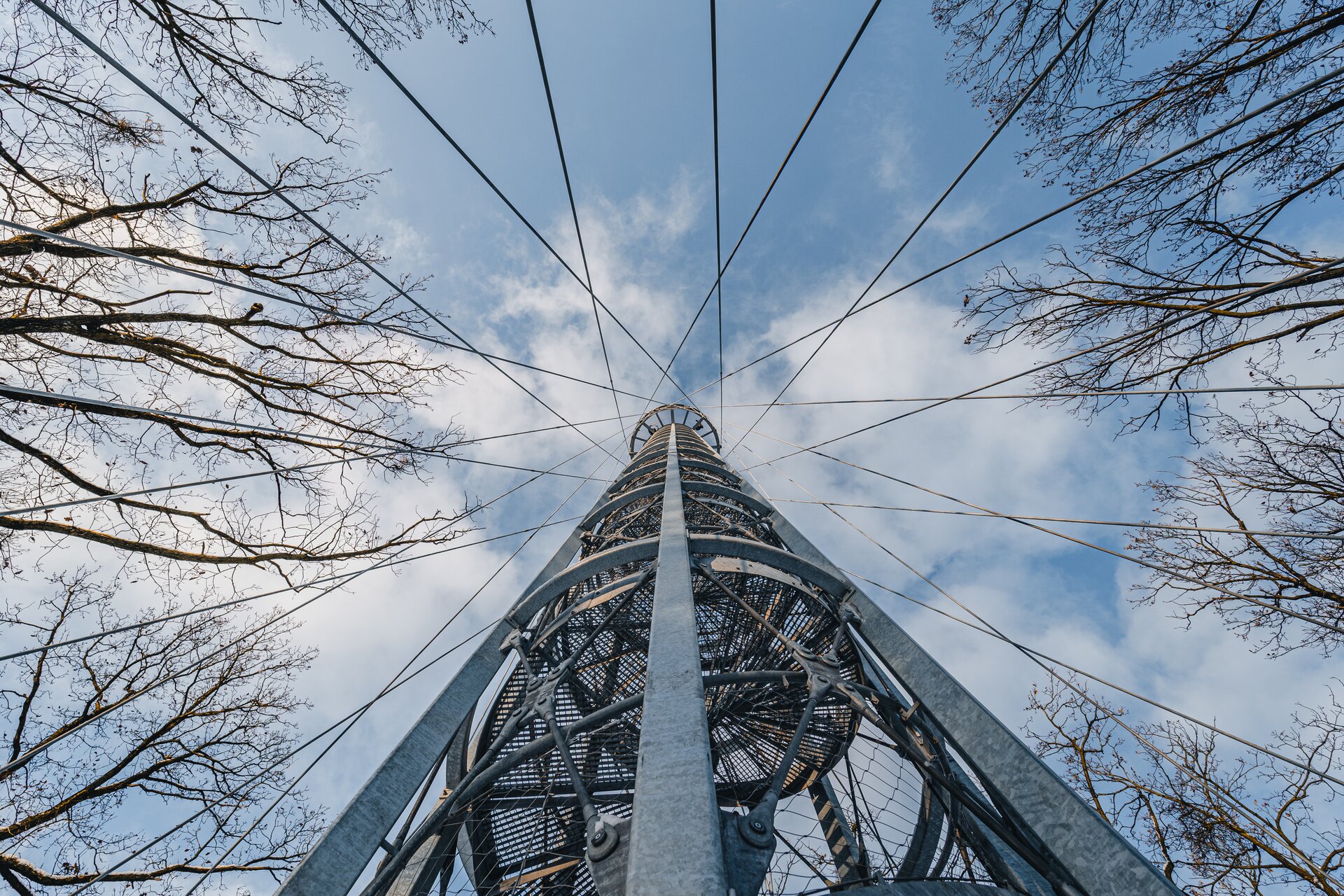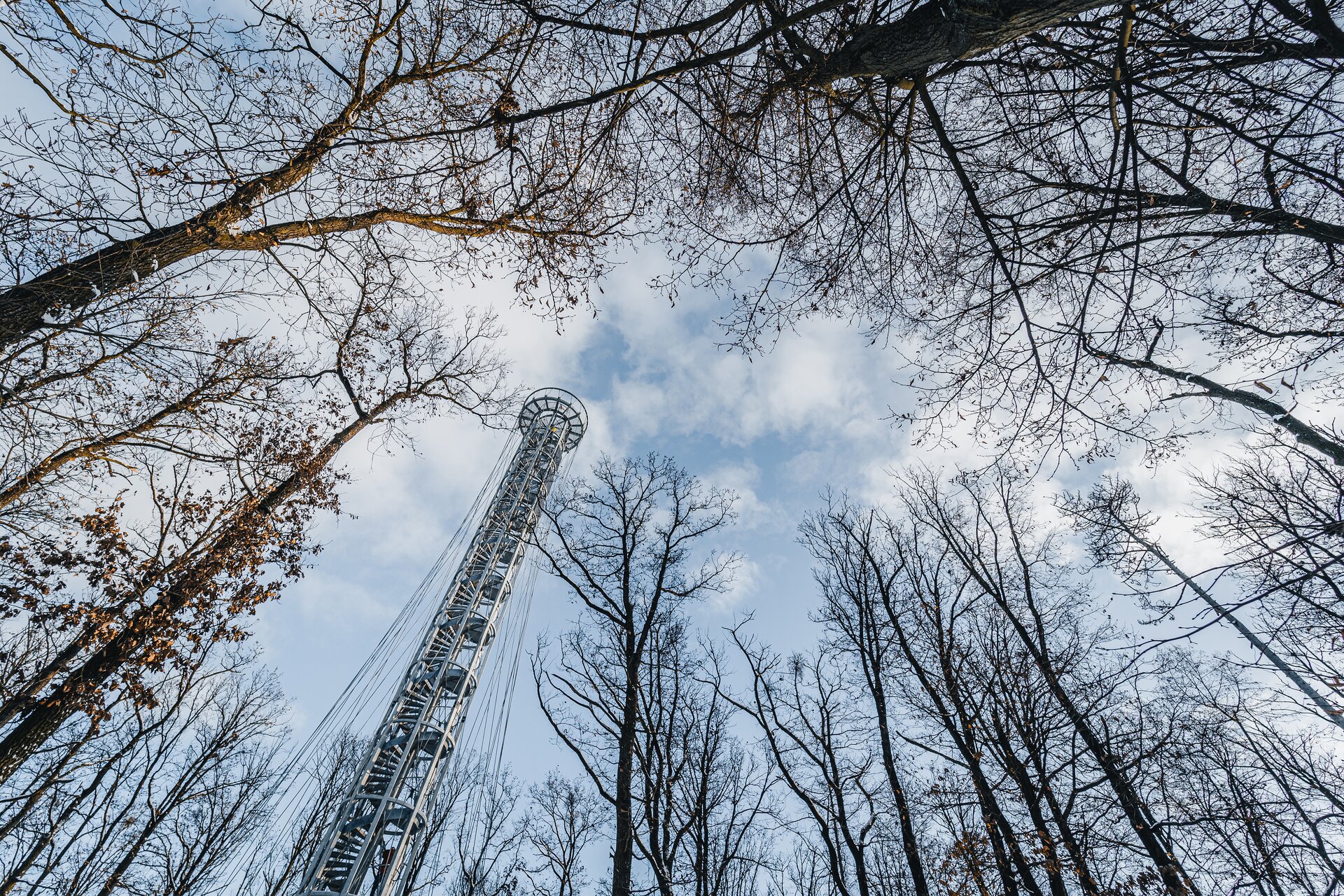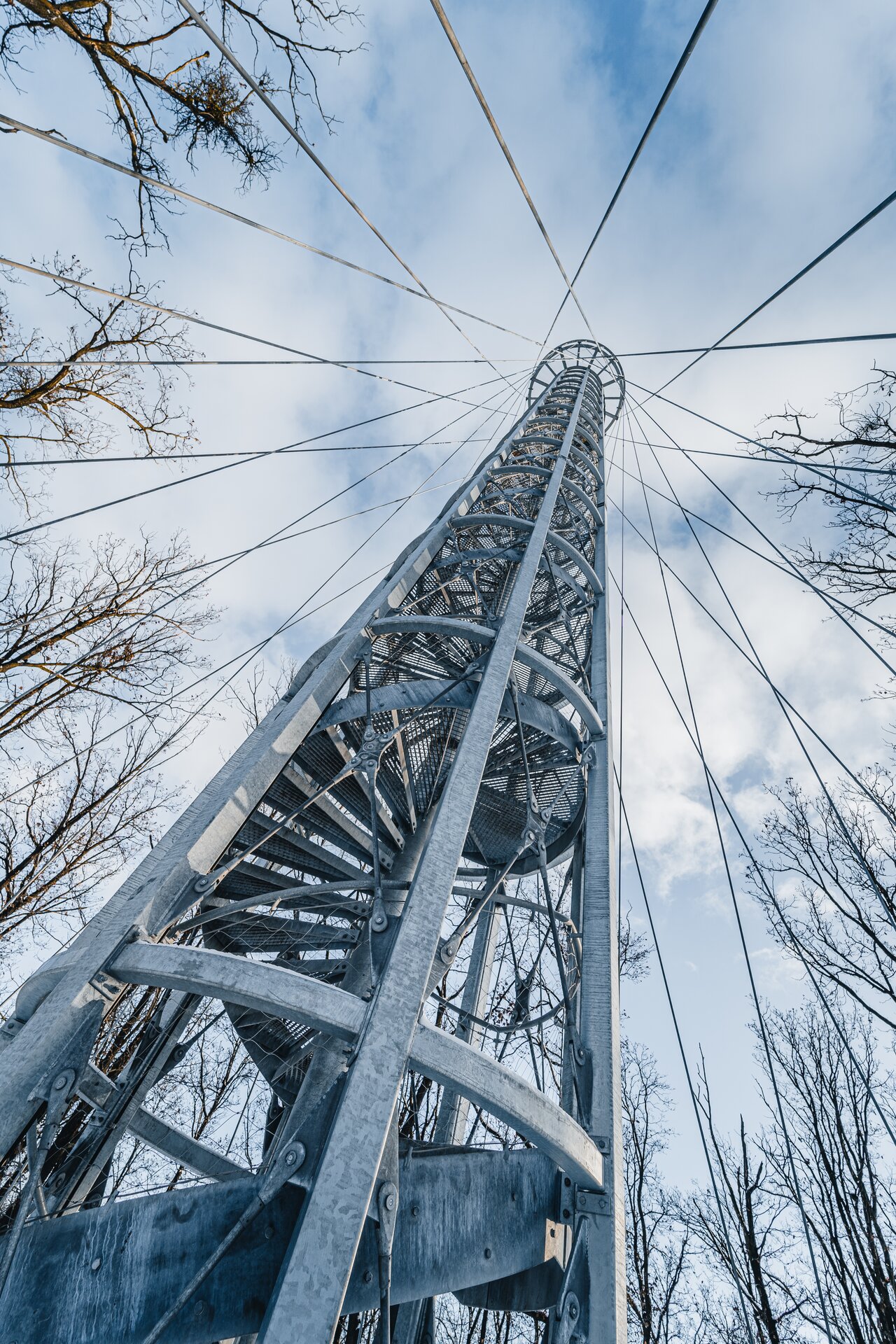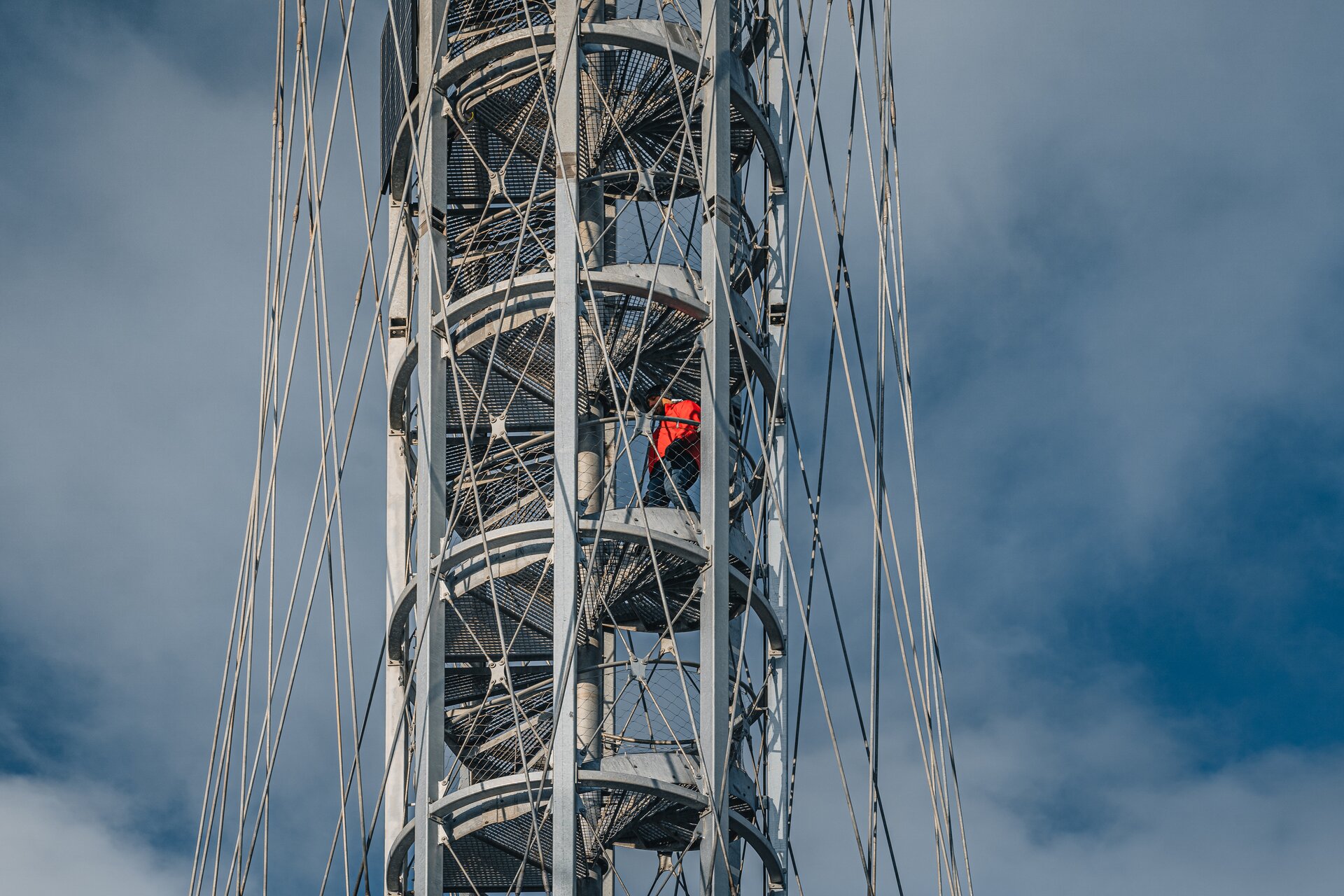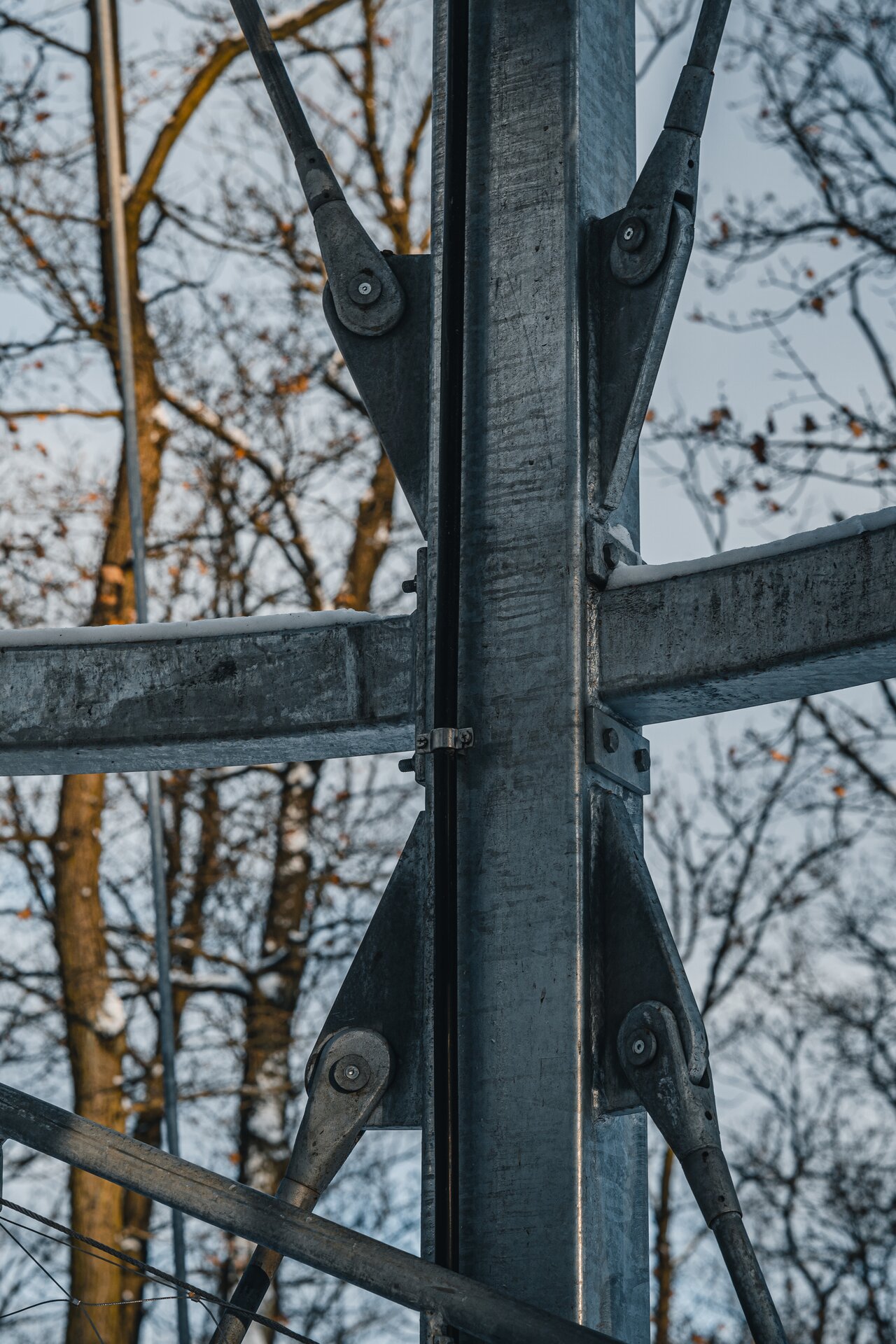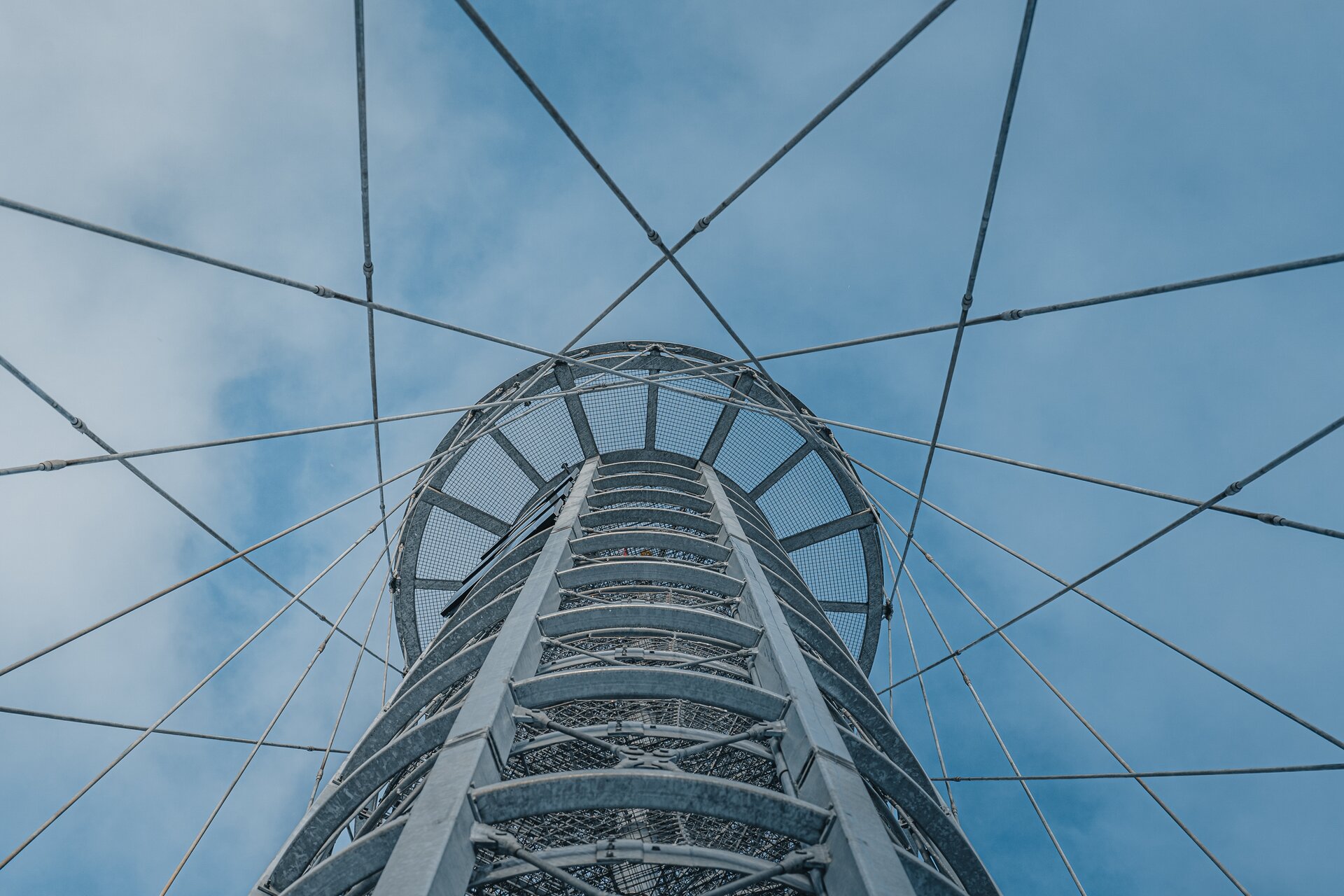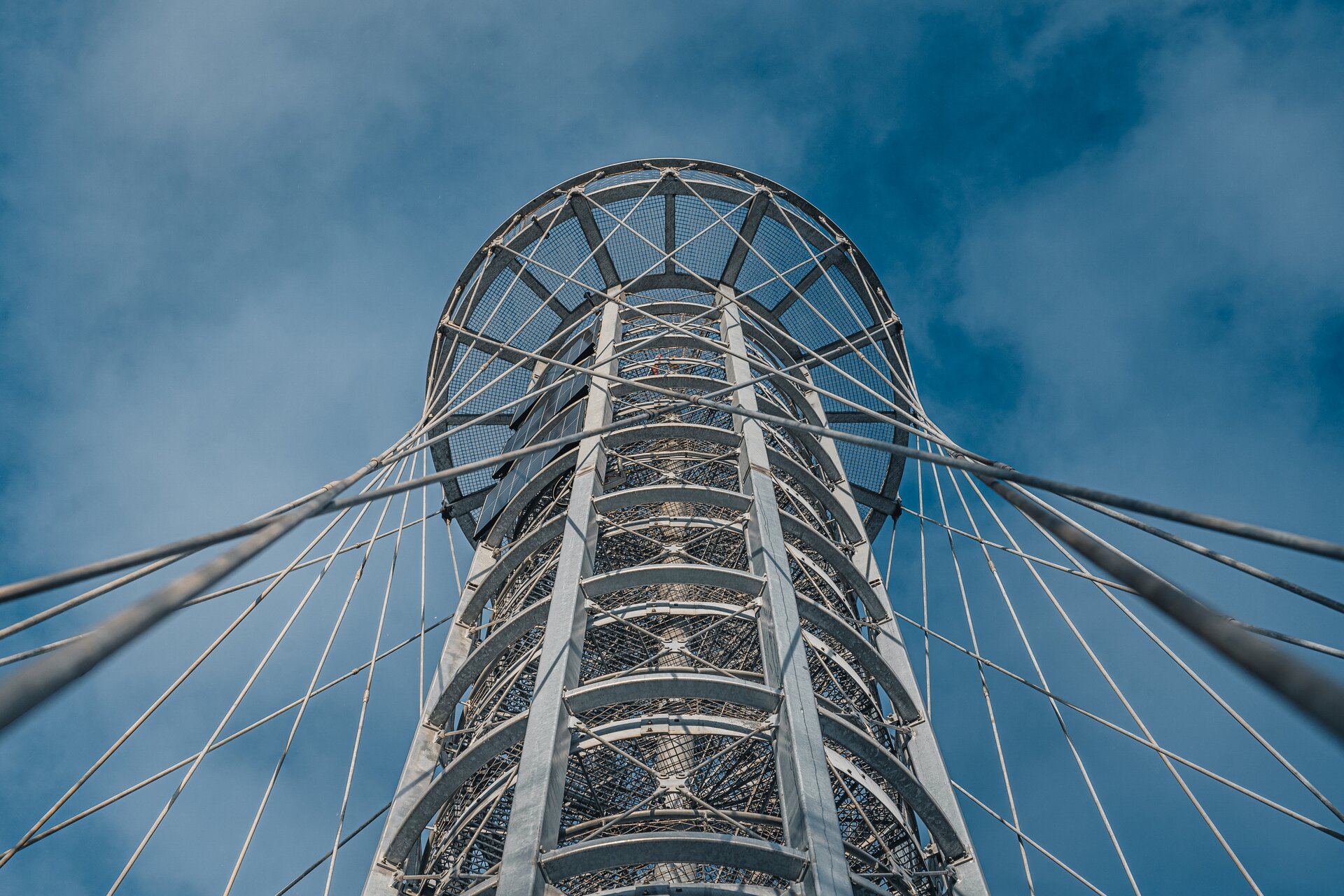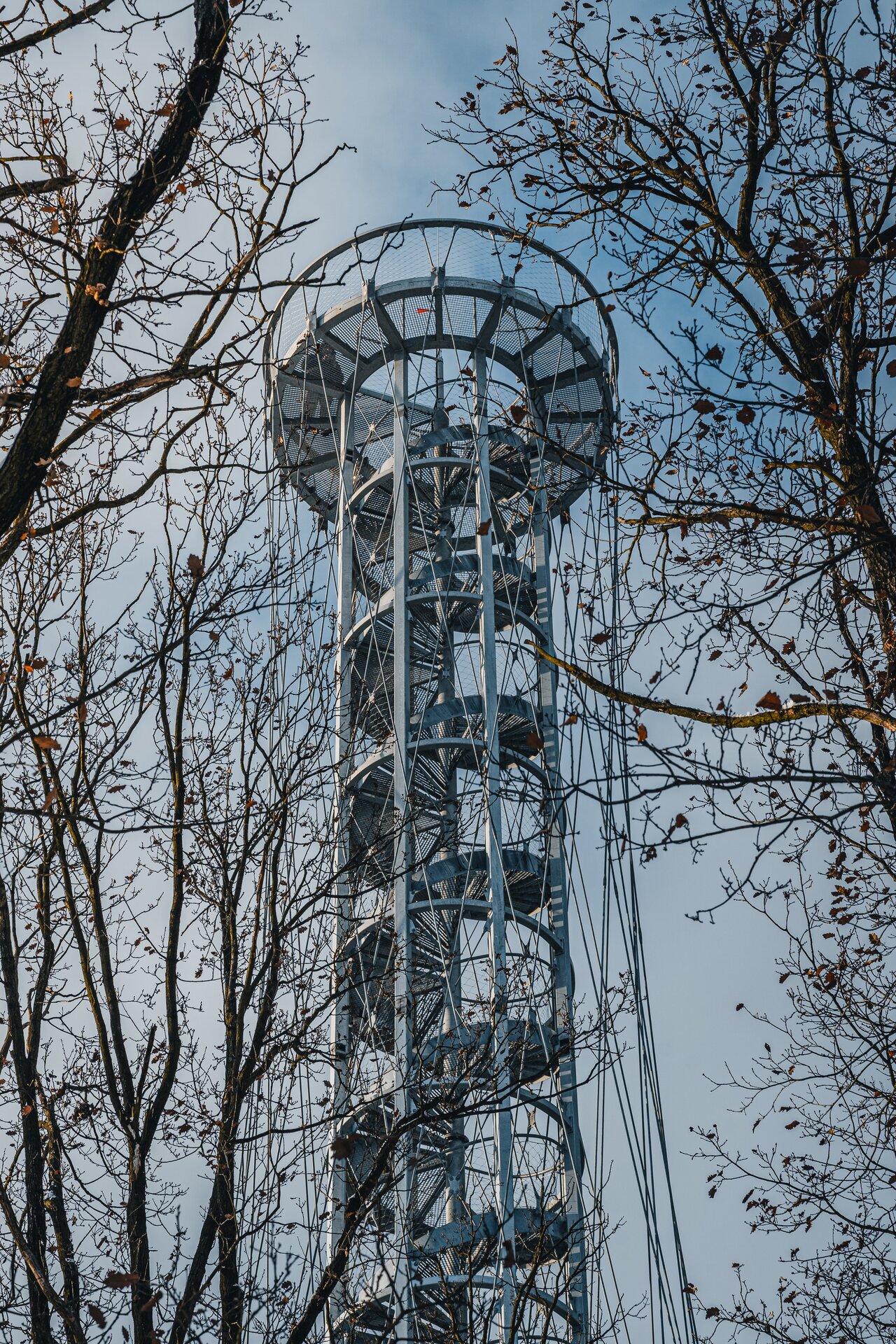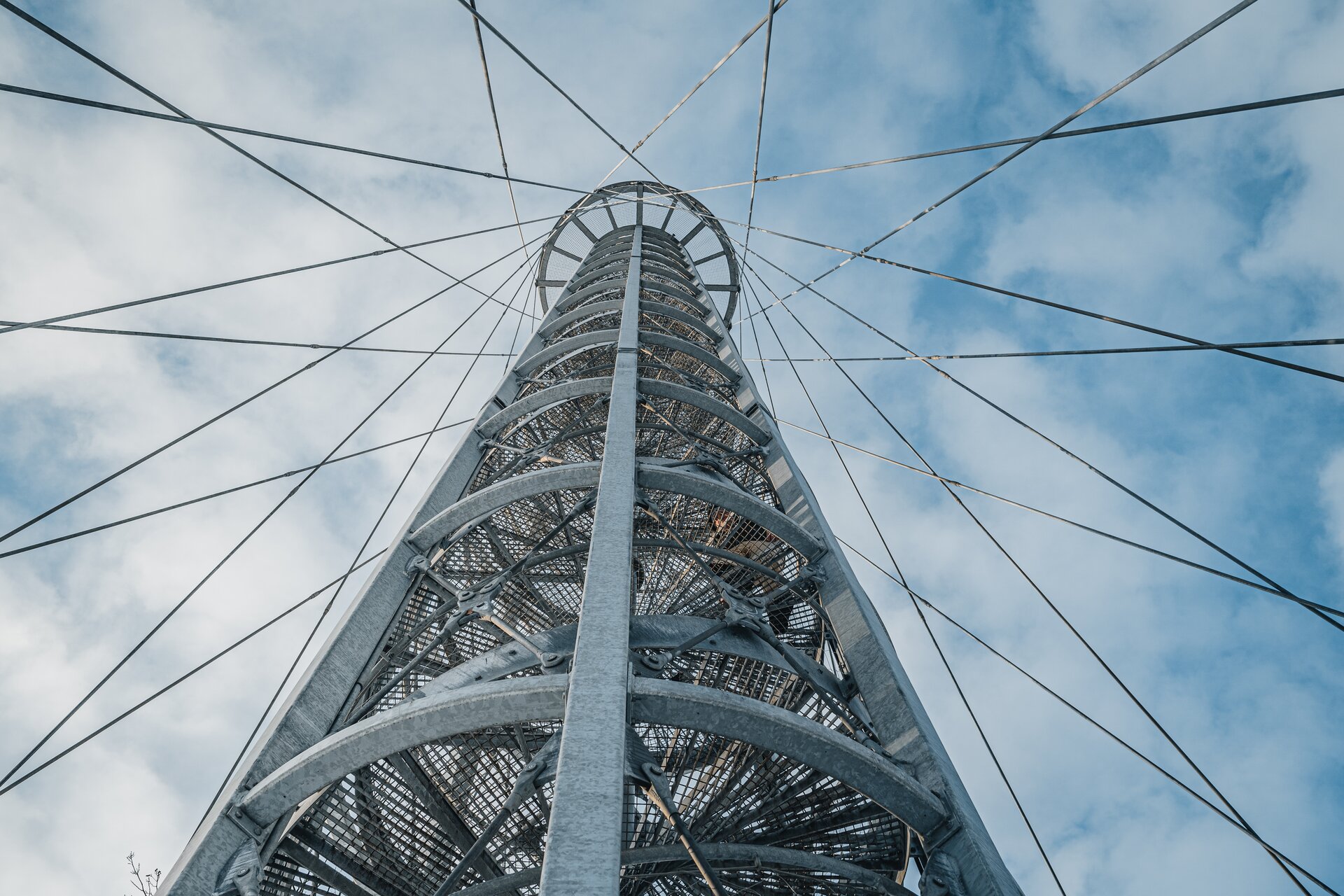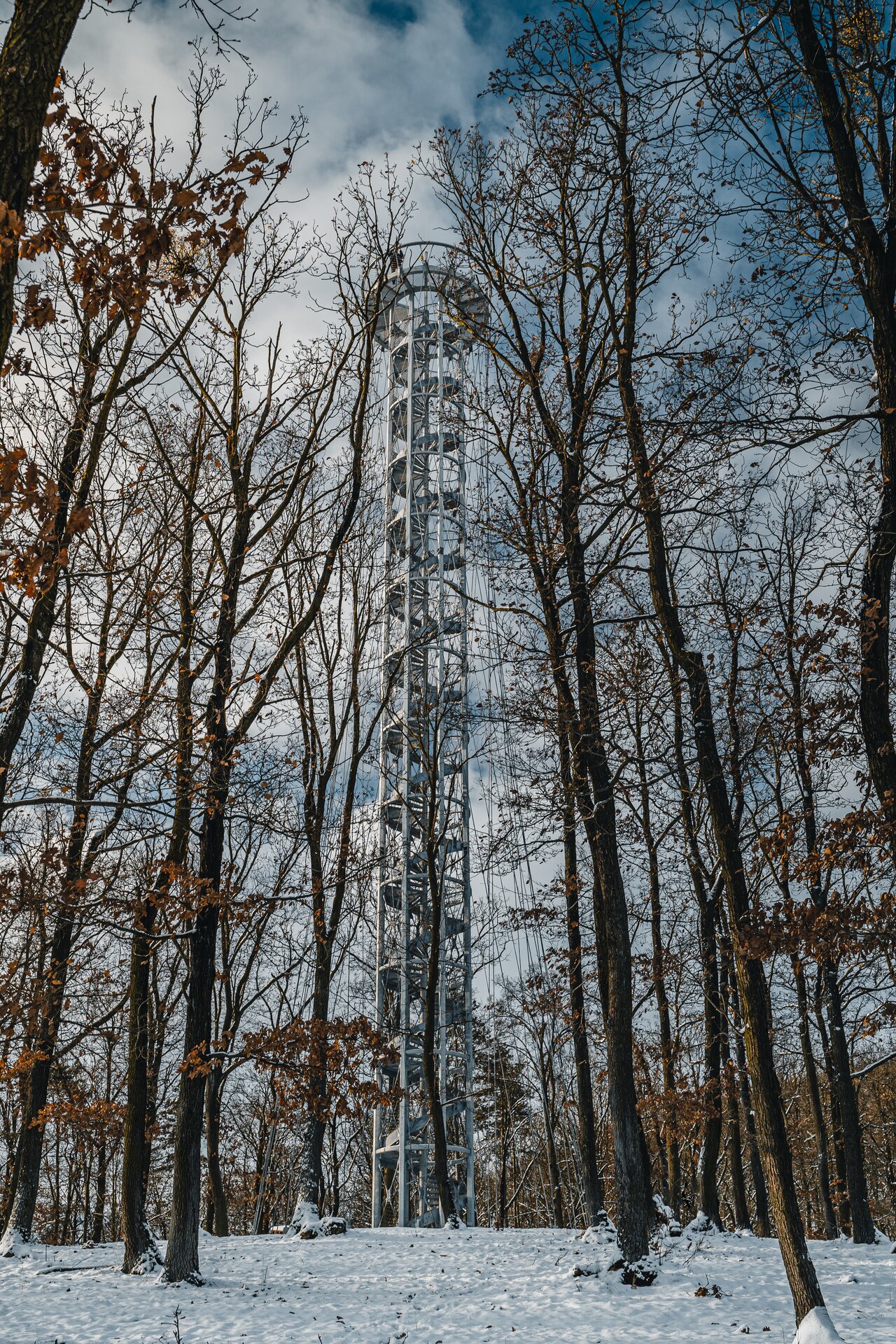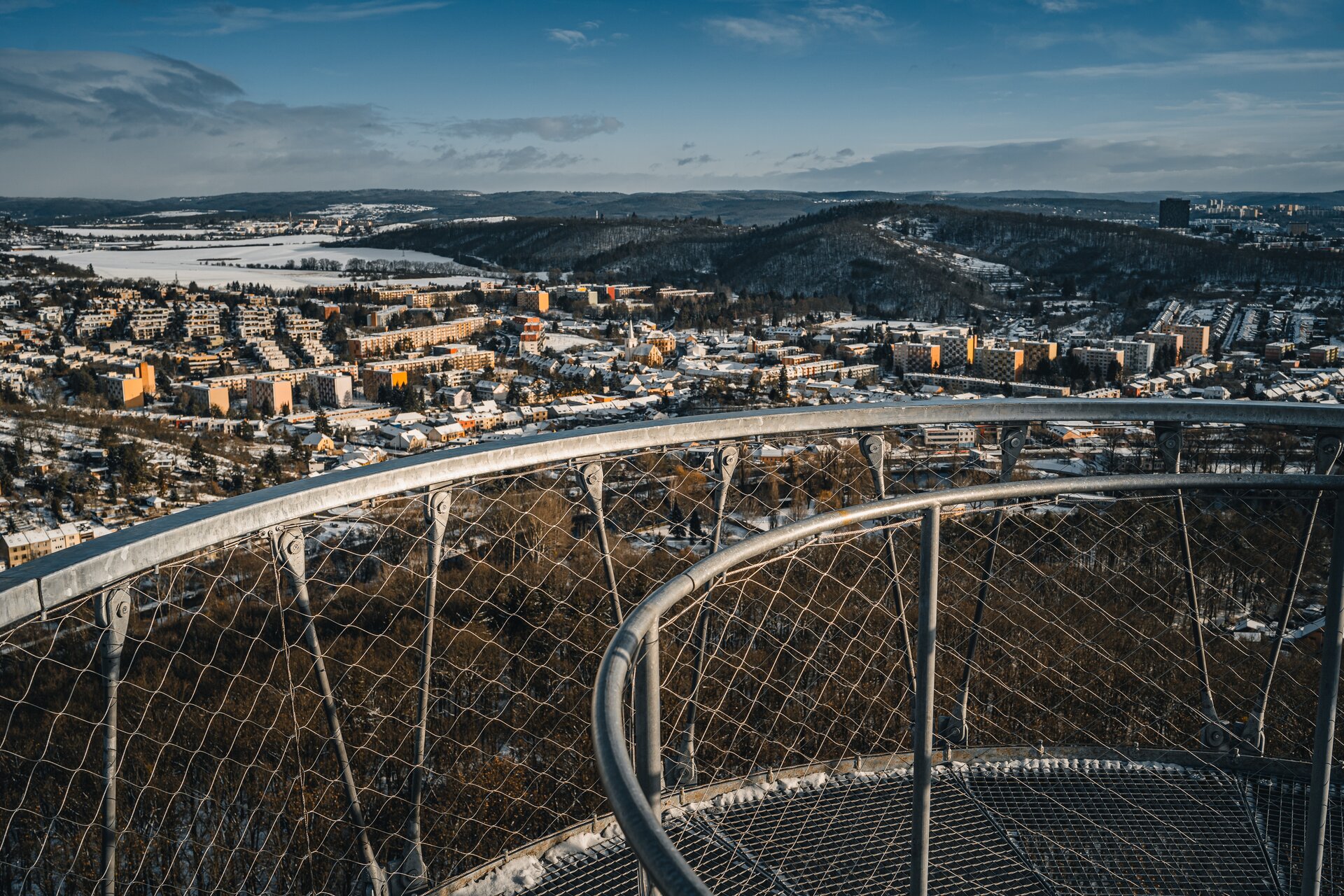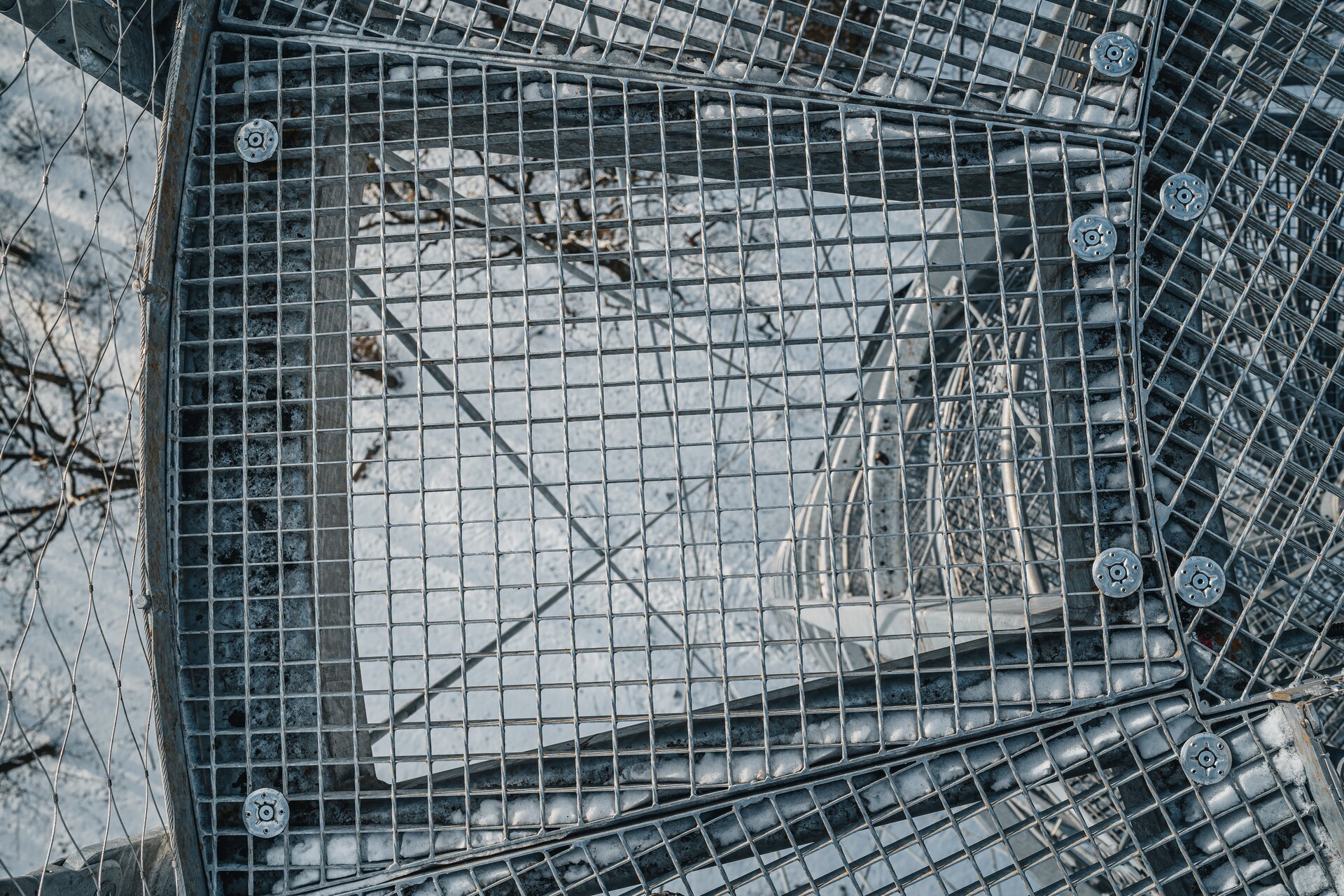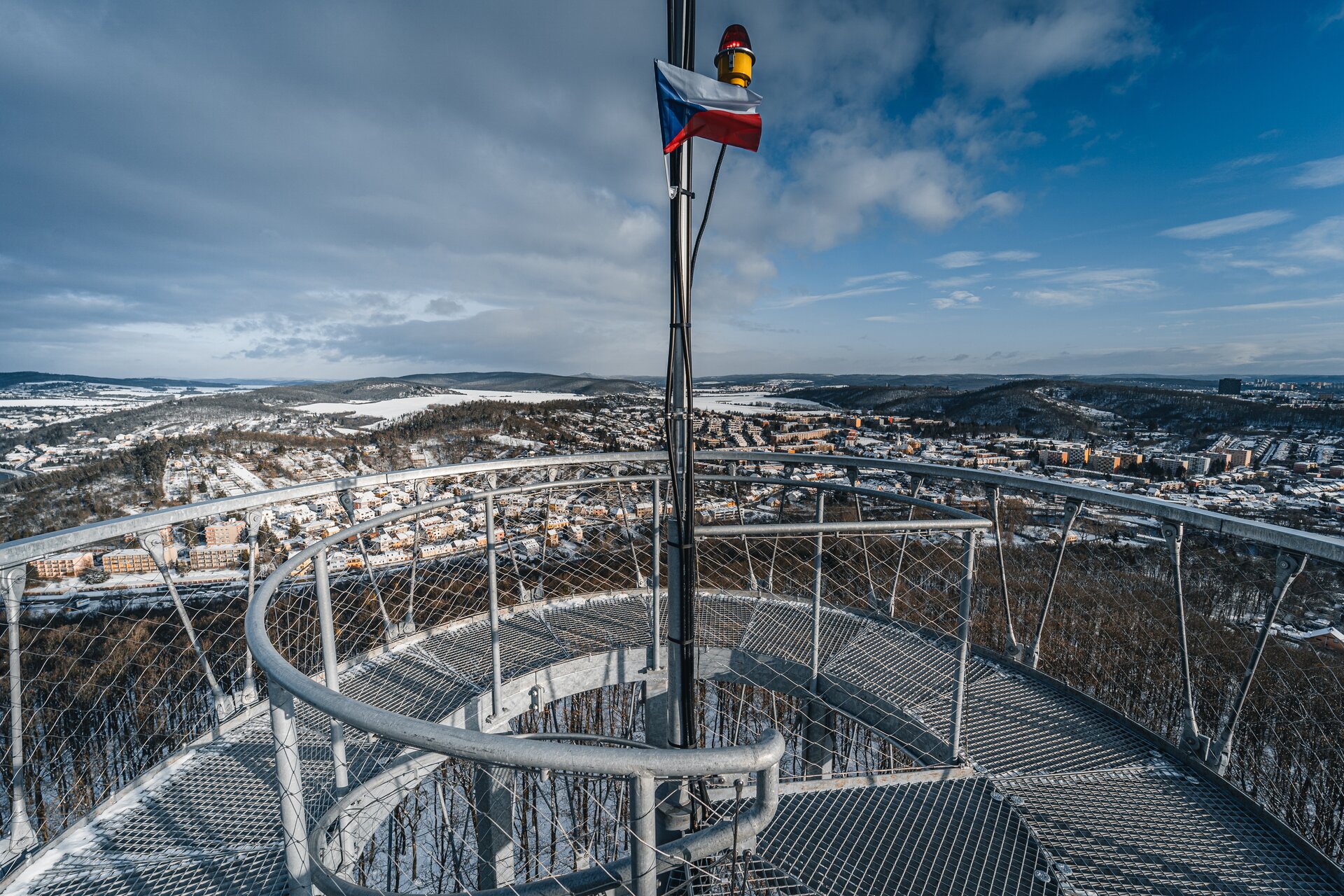 | | |
| --- | --- |
| Author | Tomáš Jurák, Adam Michna, Andrea Kučerová / TJ ARCHITEKTI |
| Studio | |
| Location | Obora Holedná, Žebětínská, 623 00 Brno-Žebětín |
| Investor | Lesy města Brna, a.s., Křížkovského 247, 664 34 Kuřim |
| Supplier | NBS Invest, a.s., U Skleníků 1a, 736 01 Havířov |
| Date of project approval | December 2020 |
| Fotograf | |
We found the inspiration for the design of the lookout tower in the characteristic trees of the Kohoutovice forests - oaks. Just as the oak trunk consists of several interconnected layers, the lookout tower also consists of several layers. The rigid supporting core of the lookout tower paraphrases the supporting component of the tree trunk, ie the wood and the "skirt" of the lookout tower made of steel ropes corresponds to the furrowed bark of the trunk. The dramatic furrowing of the bark is symbolically expressed by the rhombus texture of the arrangement of the steel ropes of the outer shell. The basic architectural intention is to rewrite the structure of the oak trunk.
The technical design solution is based on the requirements for maximum safety of visitors, long life and easy maintenance of the structure. The exposure of the building to the weather significantly affected the final appearance of the structure. The floor of the viewing platform is located 34.32 m above the ground. The structure is designed as a rigid cylindrical supporting steel core with a drawn outer shell of steel rods also arranged in a circle in plan. The steel rods of the outer shell of the lookout tower - form the load-bearing part of the structure stressed only by tension, while the rigid central load-bearing shaft is stressed mainly by pressure. The service life of the steel structure can be guaranteed for a long time, and in addition requires minimal inspection and maintenance. The surface treatment is designed in the form of hot-dip galvanizing. The steel structure of the lookout tower is mounted on a massive reinforced concrete foundation slab hidden under the ground.
Green building
Environmental certification
| | |
| --- | --- |
| Type and level of certificate | - |
Water management
| | |
| --- | --- |
| Is rainwater used for irrigation? | |
| Is rainwater used for other purposes, e.g. toilet flushing ? | |
| Does the building have a green roof / facade ? | |
| Is reclaimed waste water used, e.g. from showers and sinks ? | |
The quality of the indoor environment
| | |
| --- | --- |
| Is clean air supply automated ? | |
| Is comfortable temperature during summer and winter automated? | |
| Is natural lighting guaranteed in all living areas? | |
| Is artificial lighting automated? | |
| Is acoustic comfort, specifically reverberation time, guaranteed? | |
| Does the layout solution include zoning and ergonomics elements? | |
Principles of circular economics
| | |
| --- | --- |
| Does the project use recycled materials? | |
| Does the project use recyclable materials? | |
| Are materials with a documented Environmental Product Declaration (EPD) promoted in the project? | |
| Are other sustainability certifications used for materials and elements? | |
Energy efficiency
| | |
| --- | --- |
| Energy performance class of the building according to the Energy Performance Certificate of the building | |
| Is efficient energy management (measurement and regular analysis of consumption data) considered? | |
| Are renewable sources of energy used, e.g. solar system, photovoltaics? | |
Interconnection with surroundings
| | |
| --- | --- |
| Does the project enable the easy use of public transport? | |
| Does the project support the use of alternative modes of transport, e.g cycling, walking etc. ? | |
| Is there access to recreational natural areas, e.g. parks, in the immediate vicinity of the building? | |