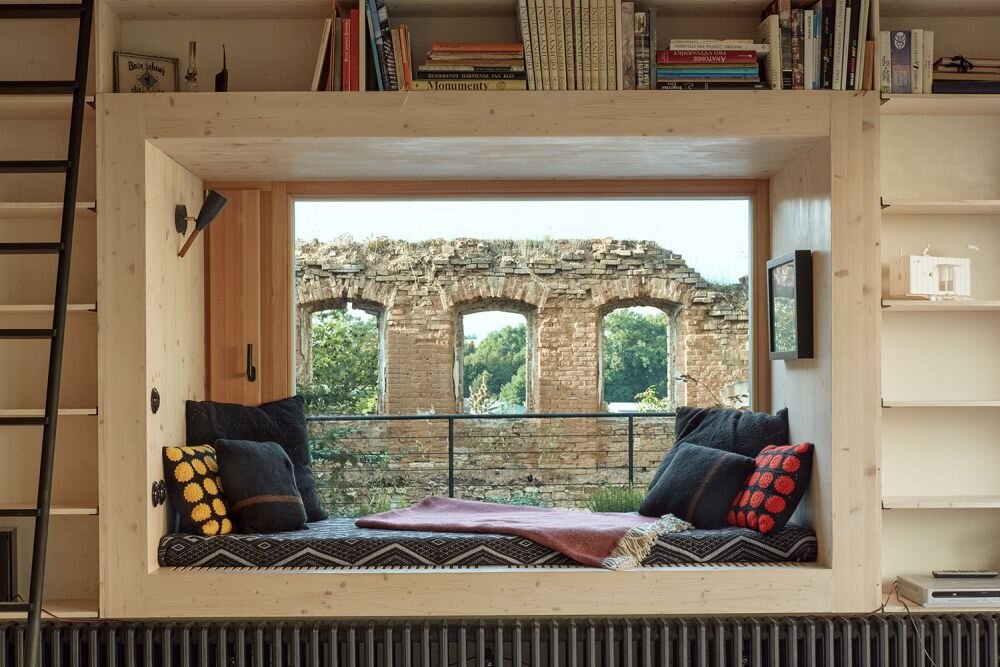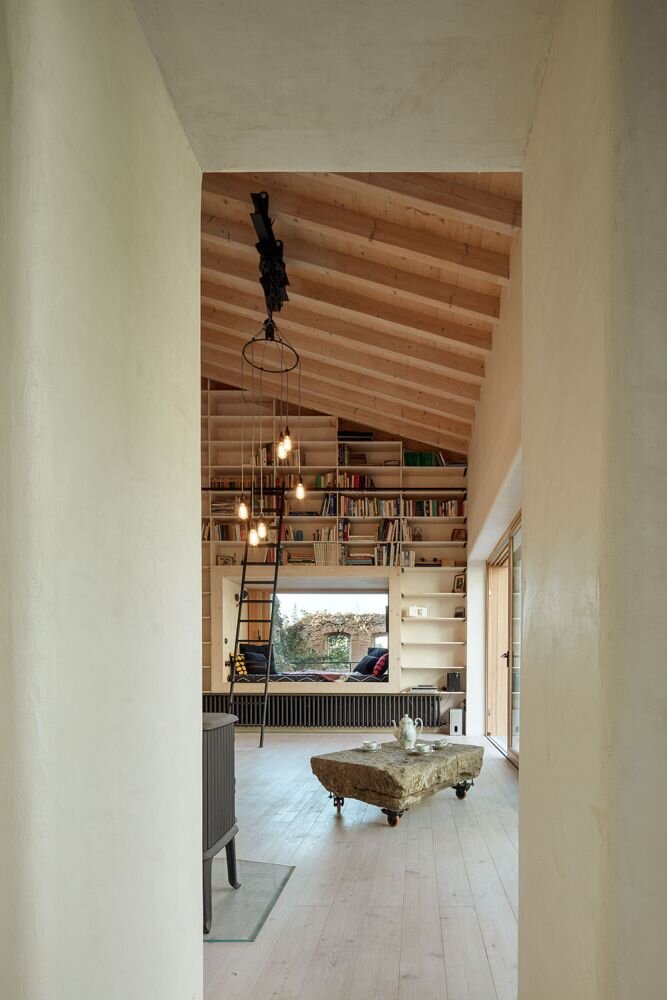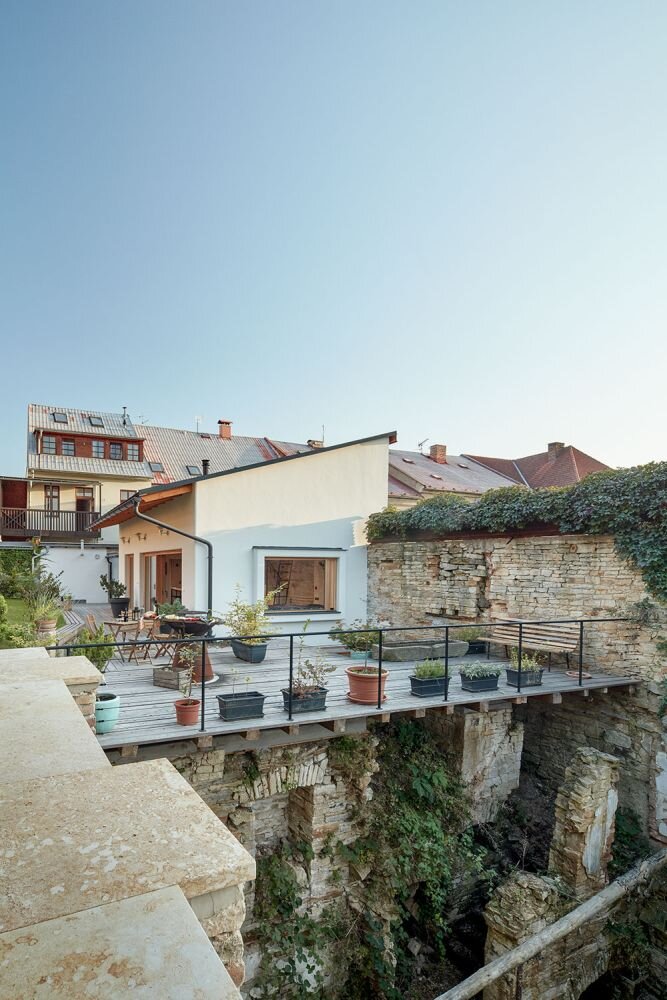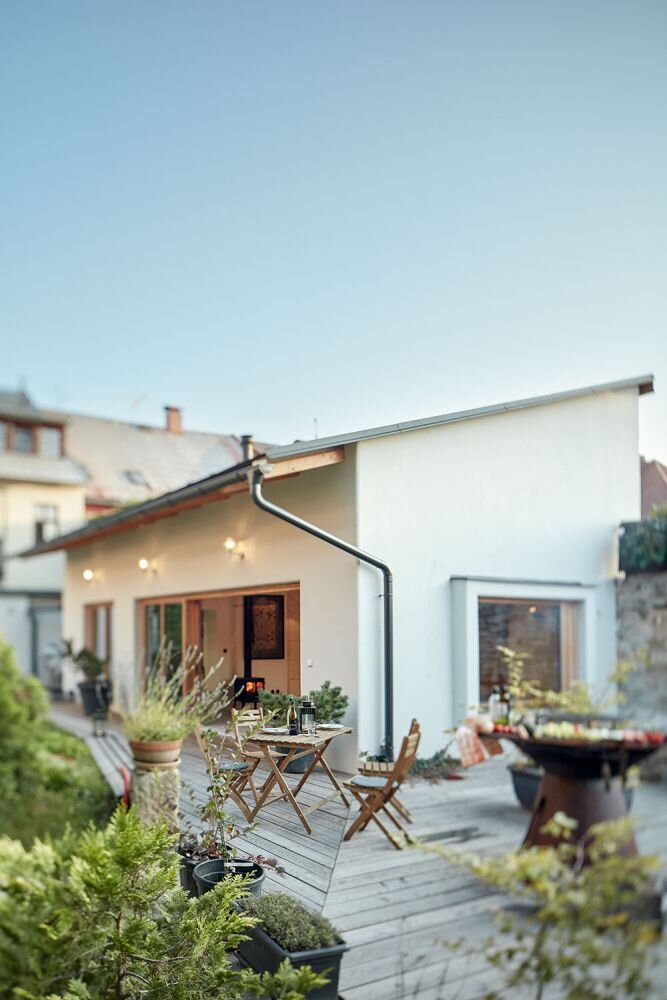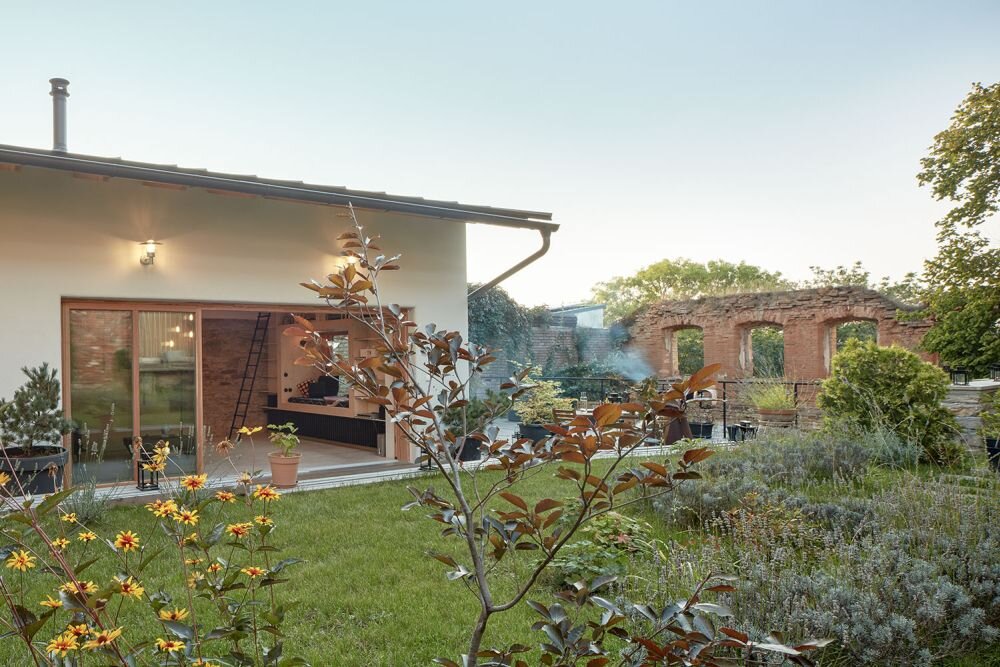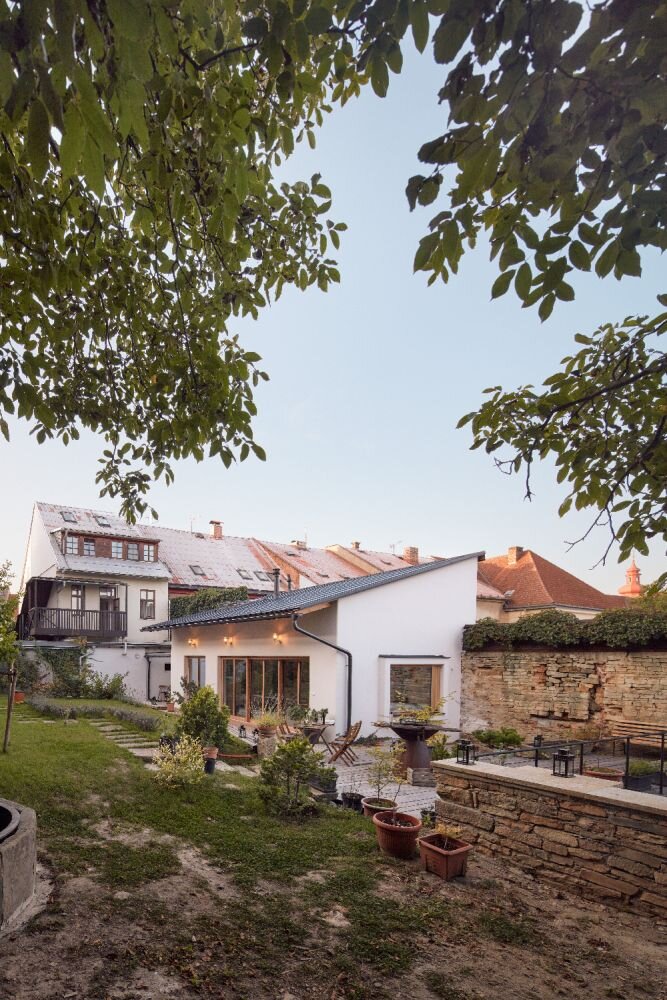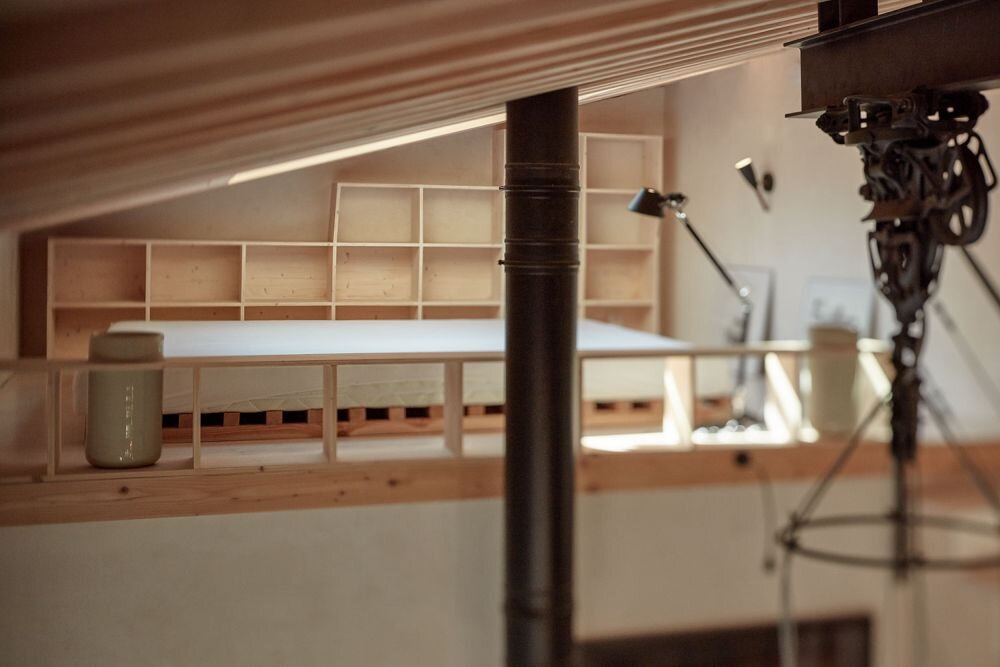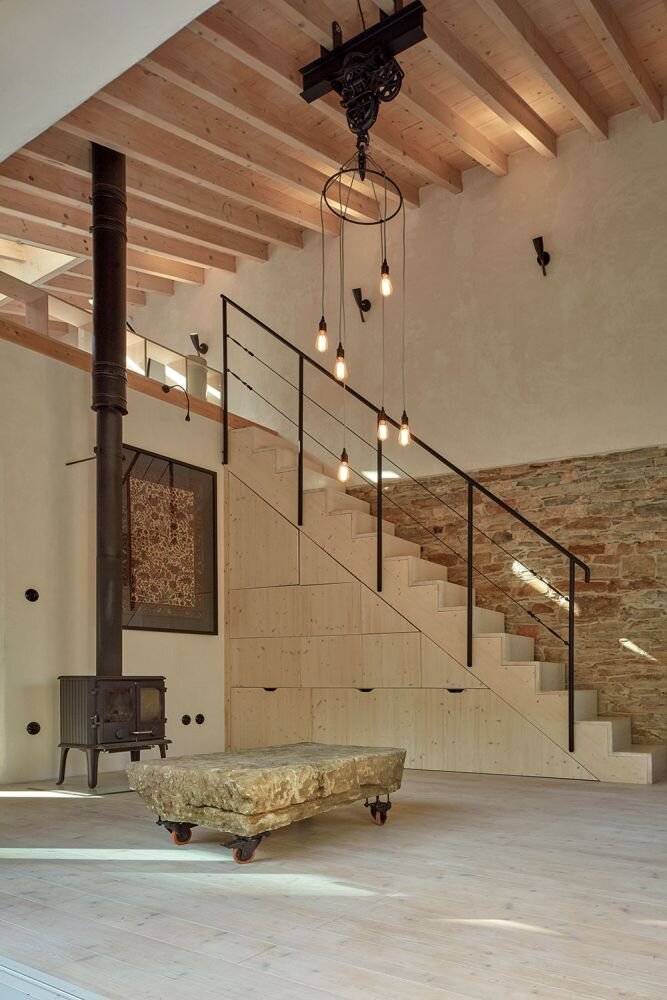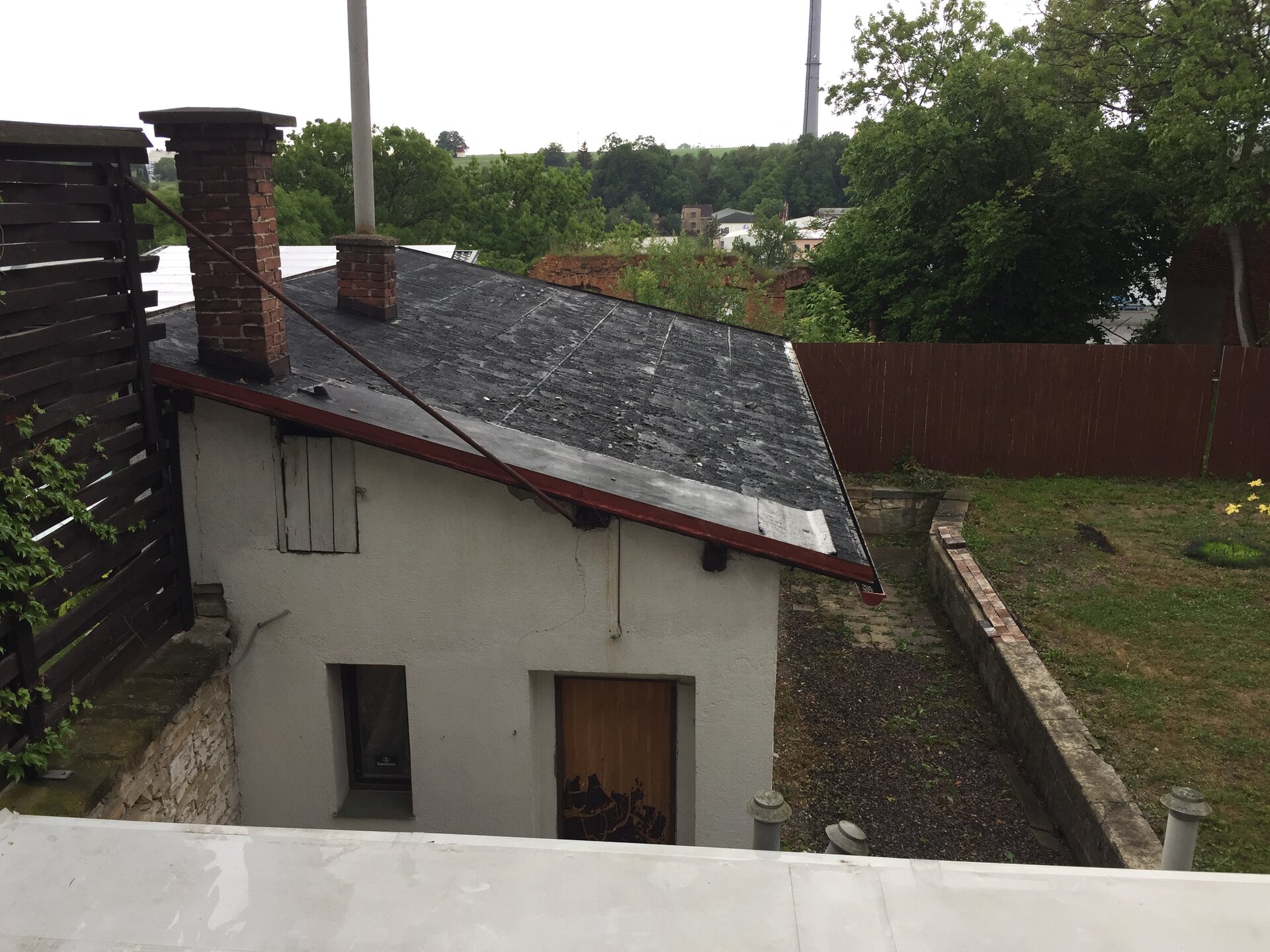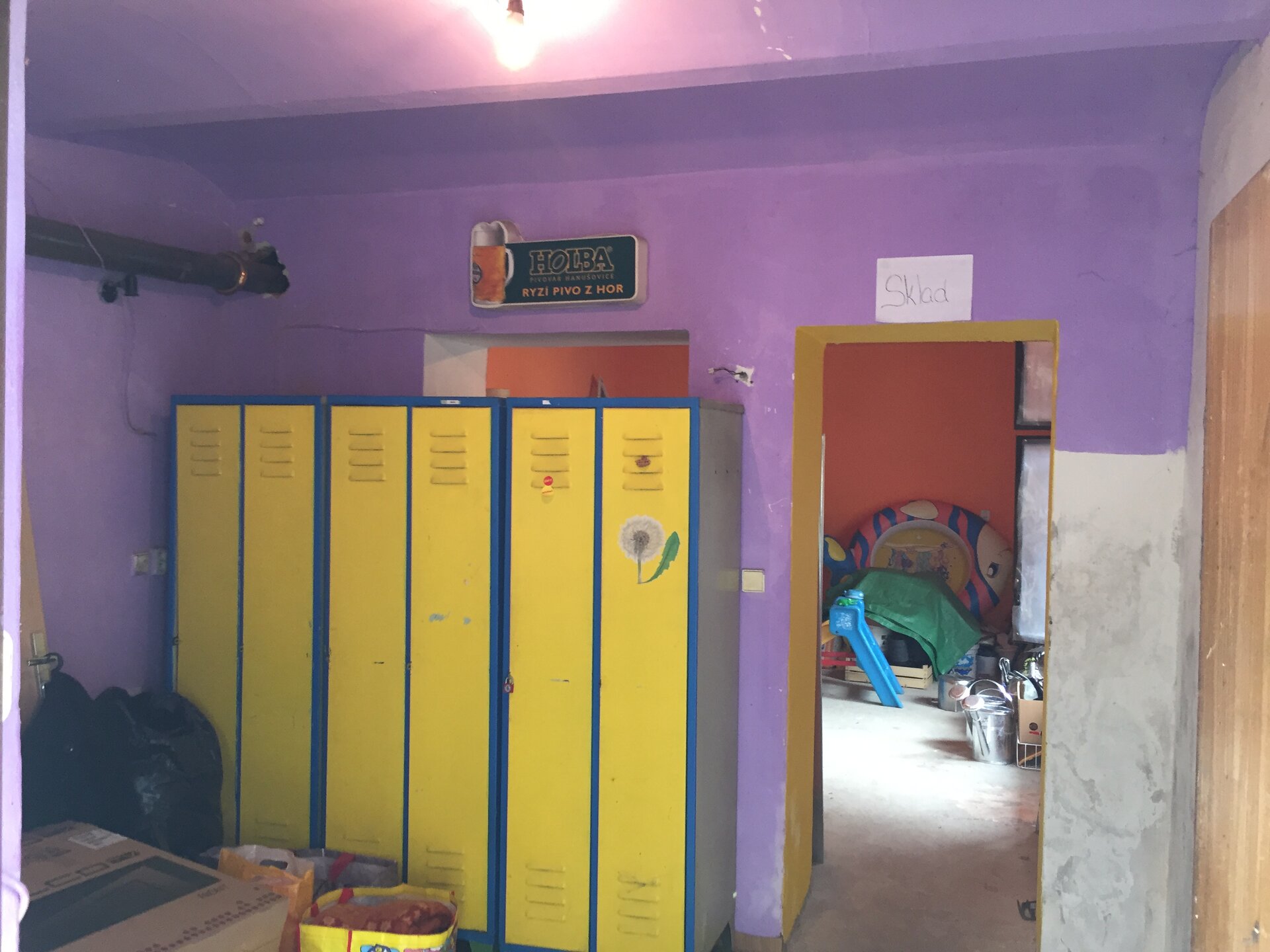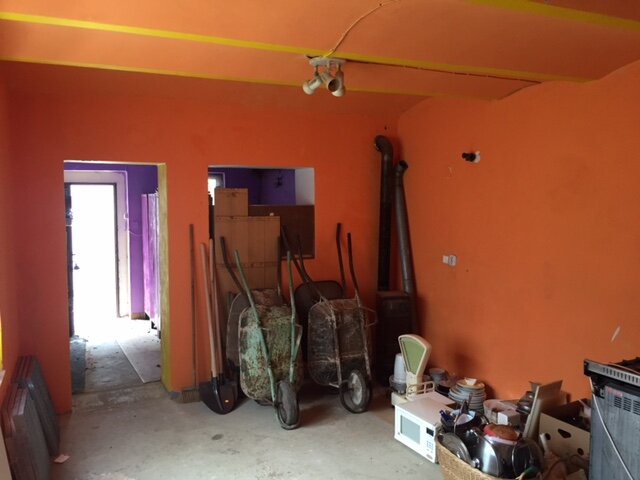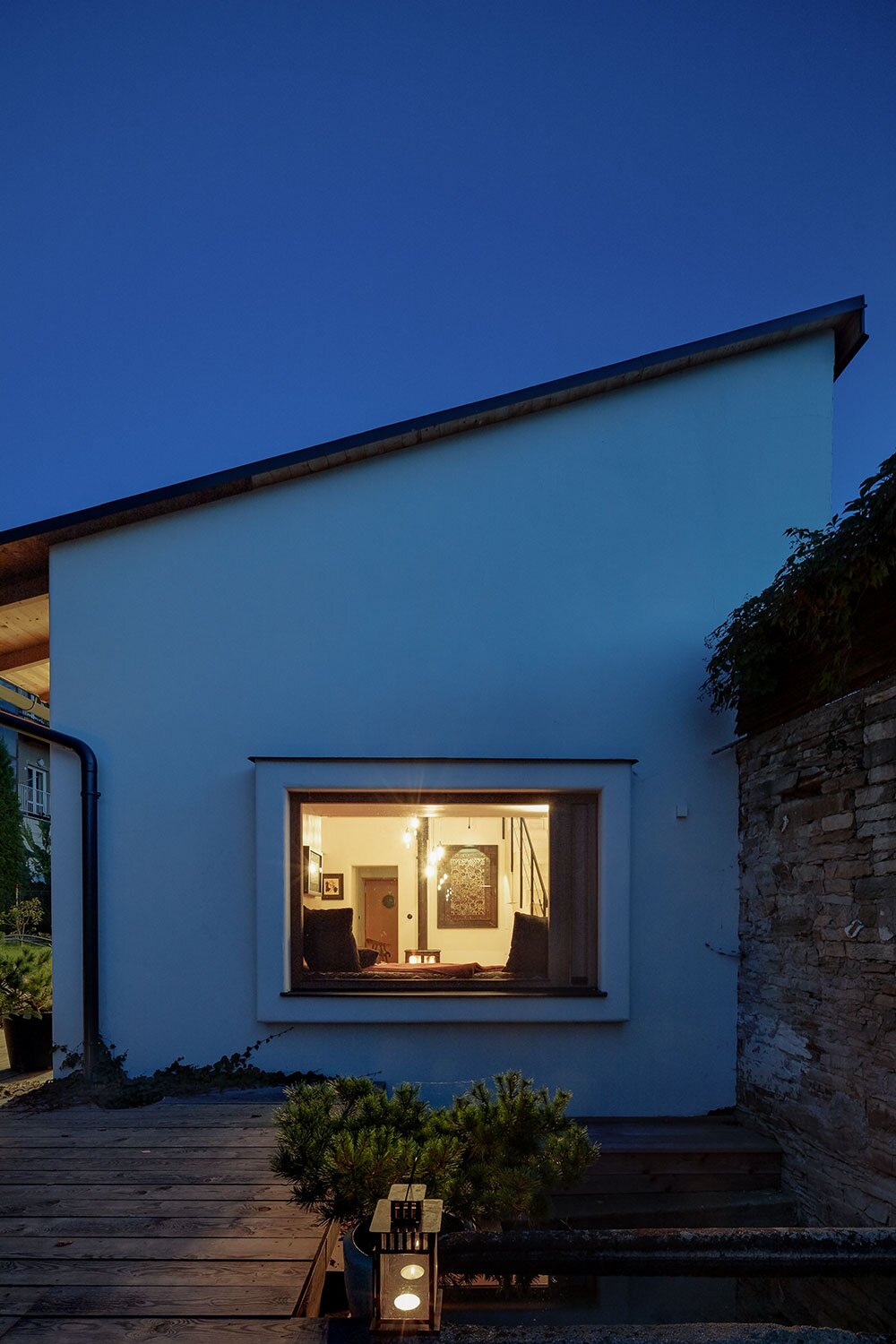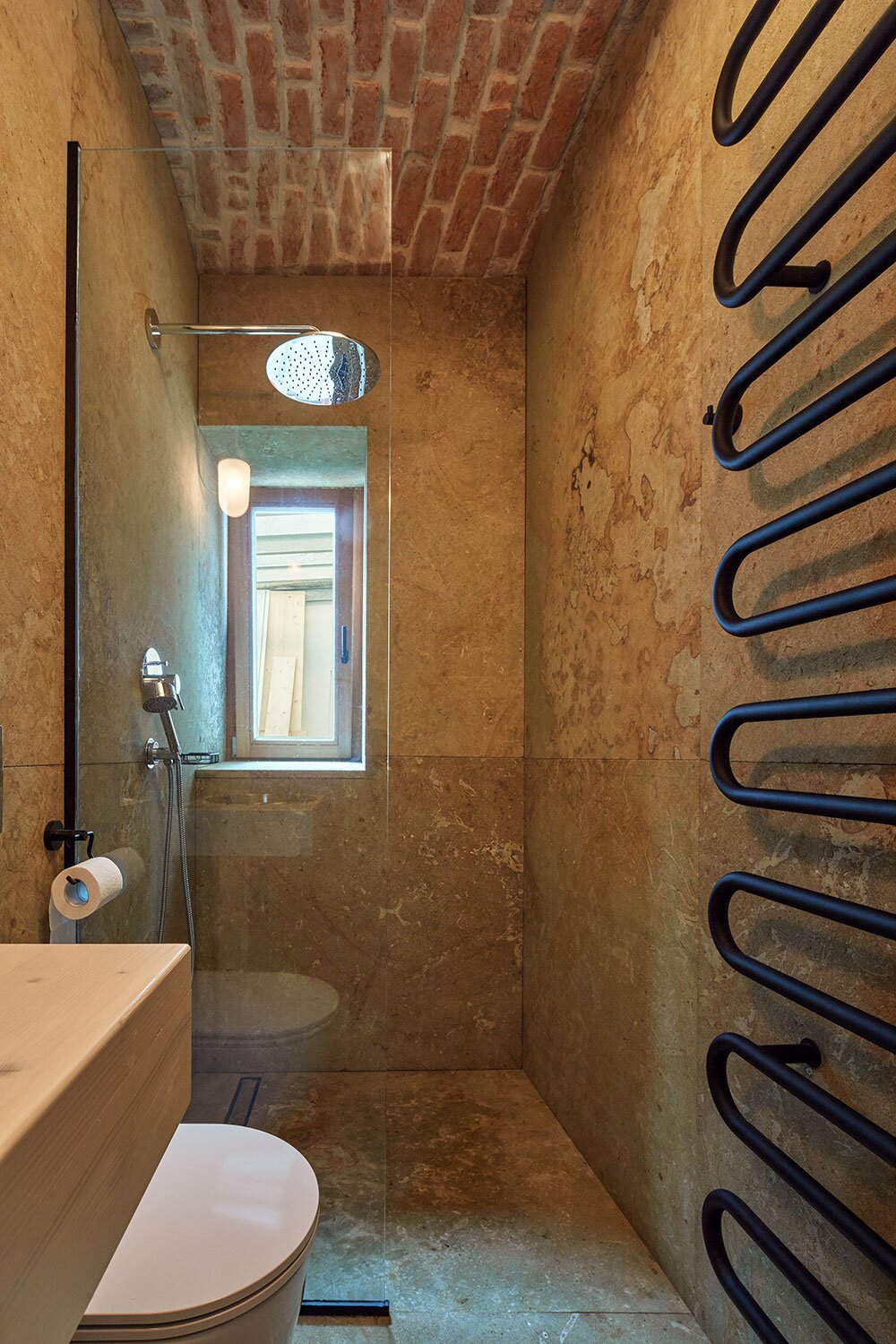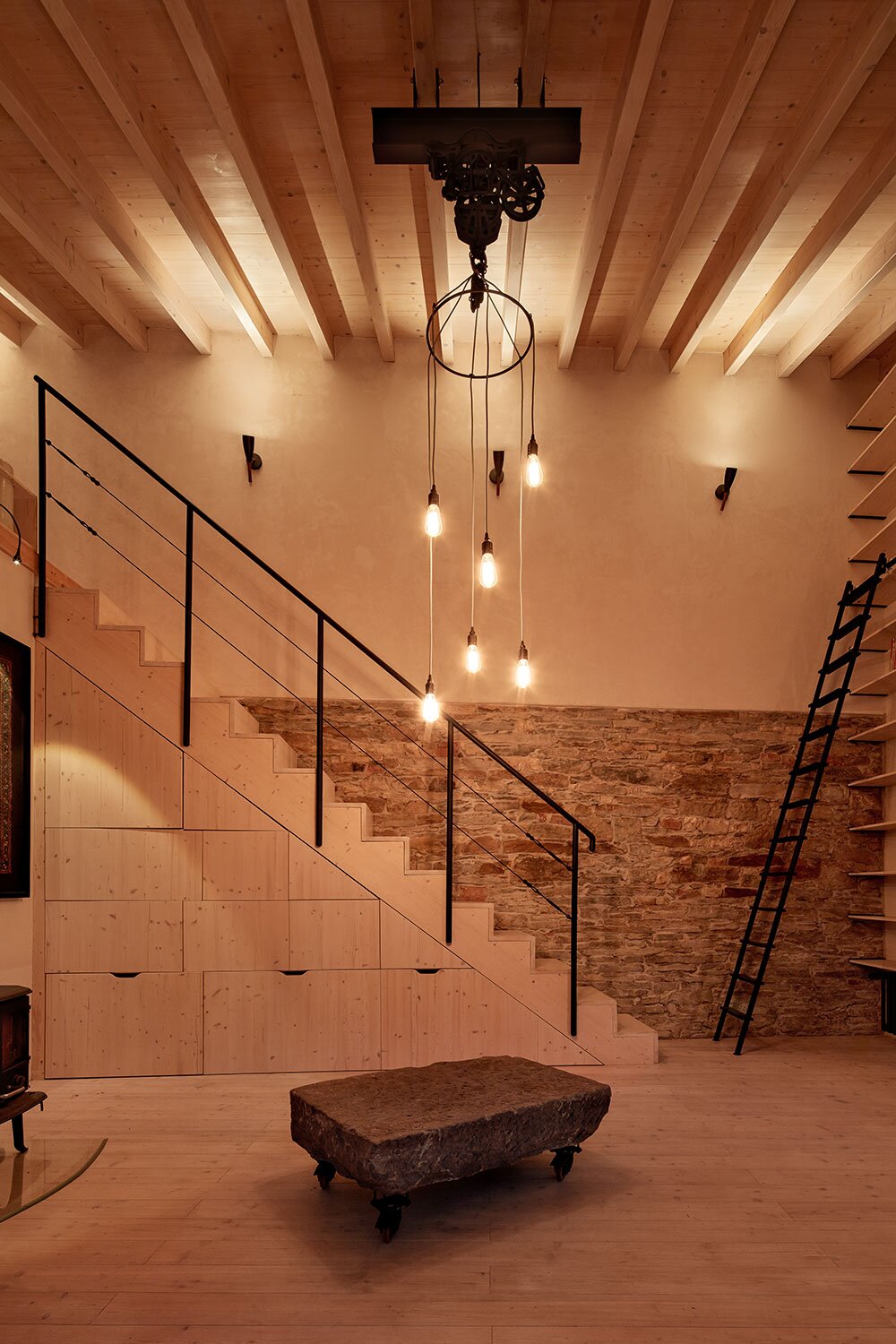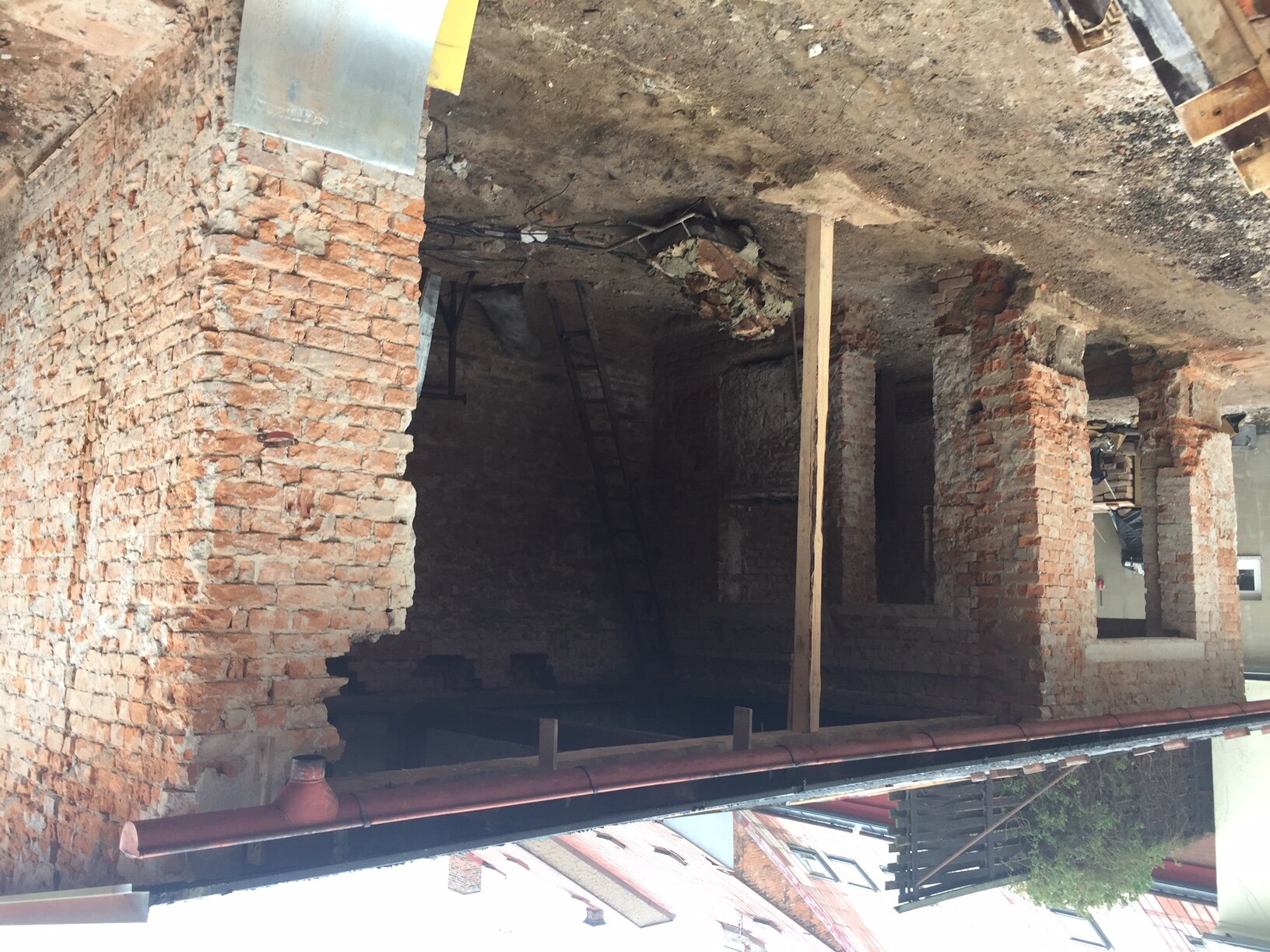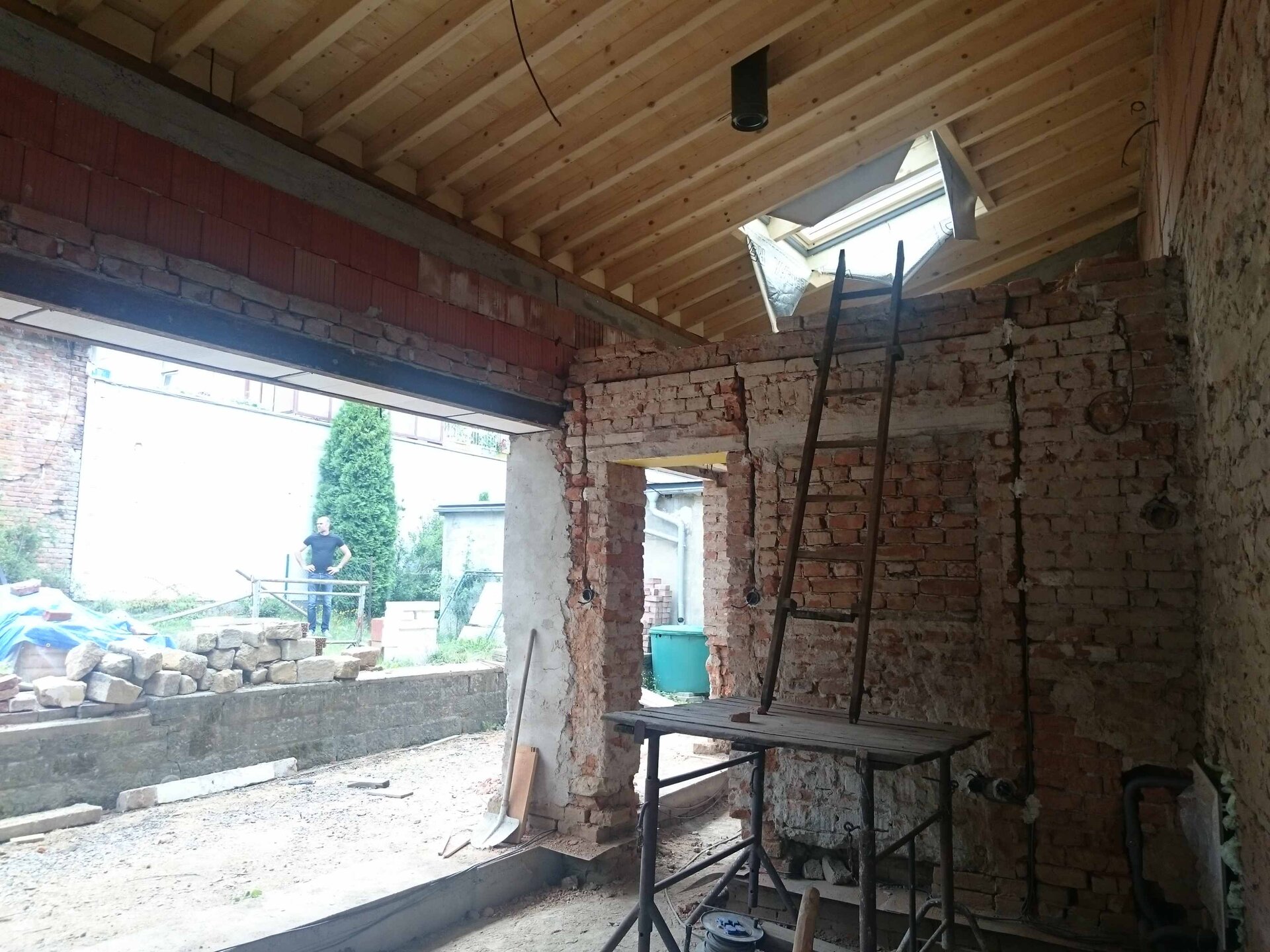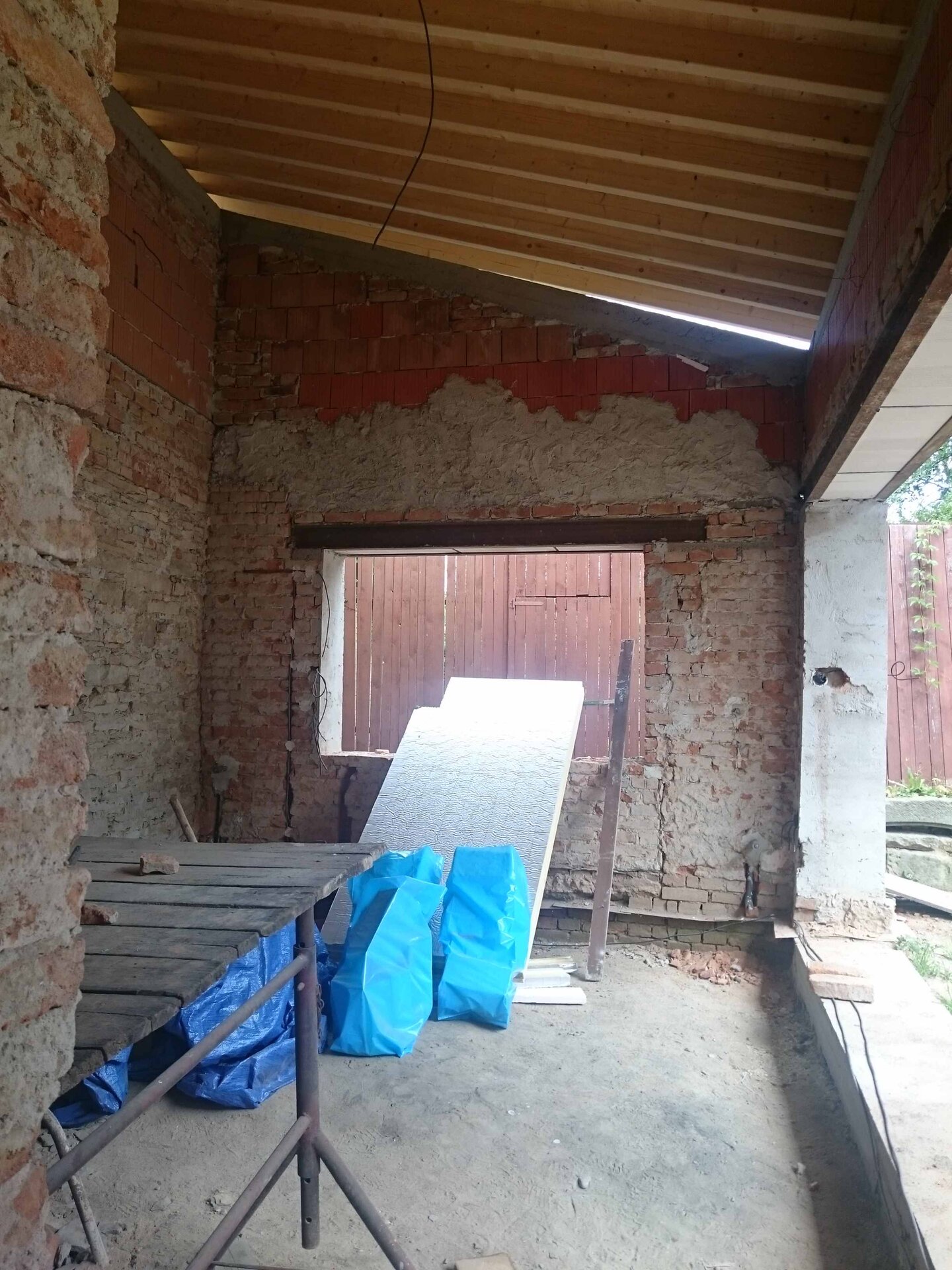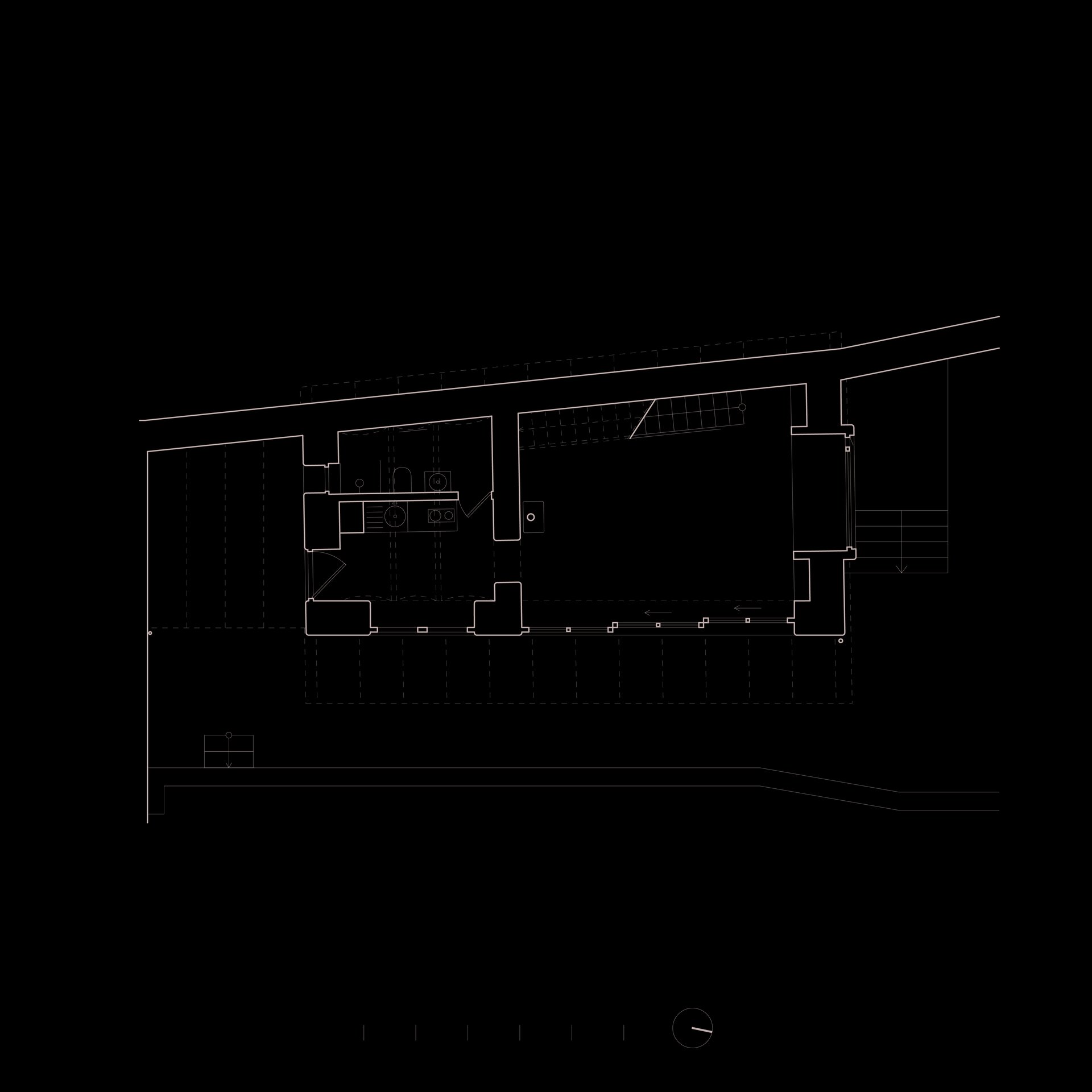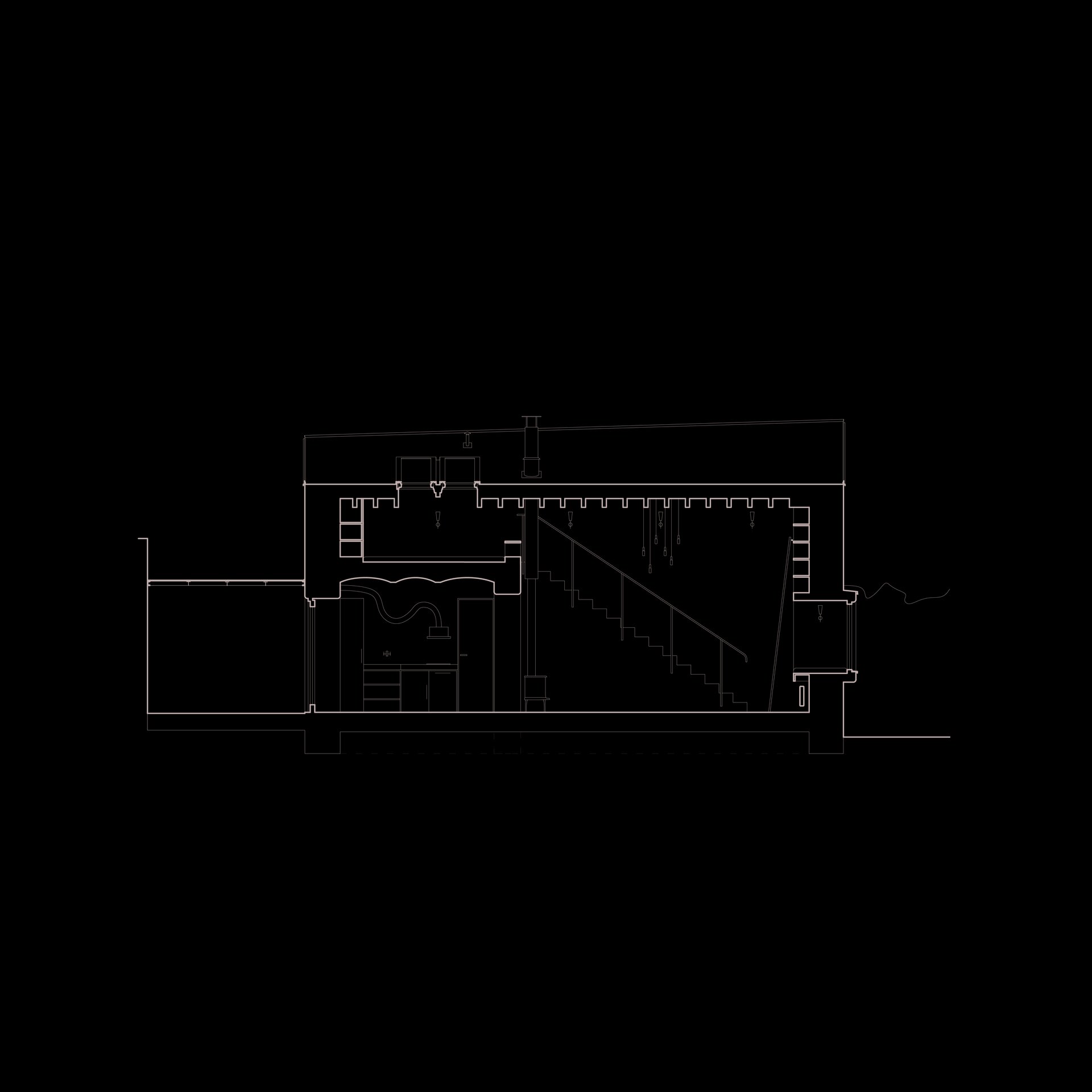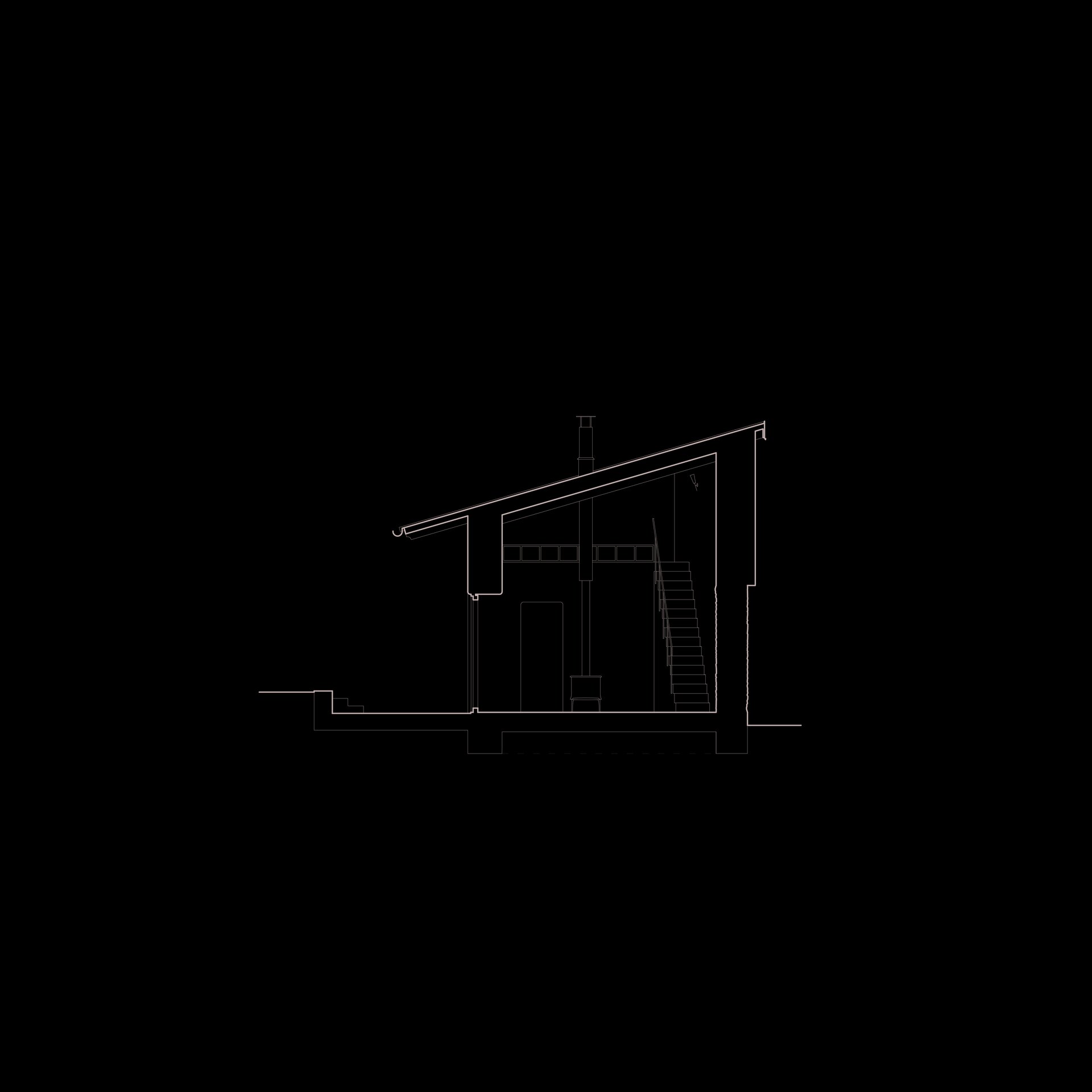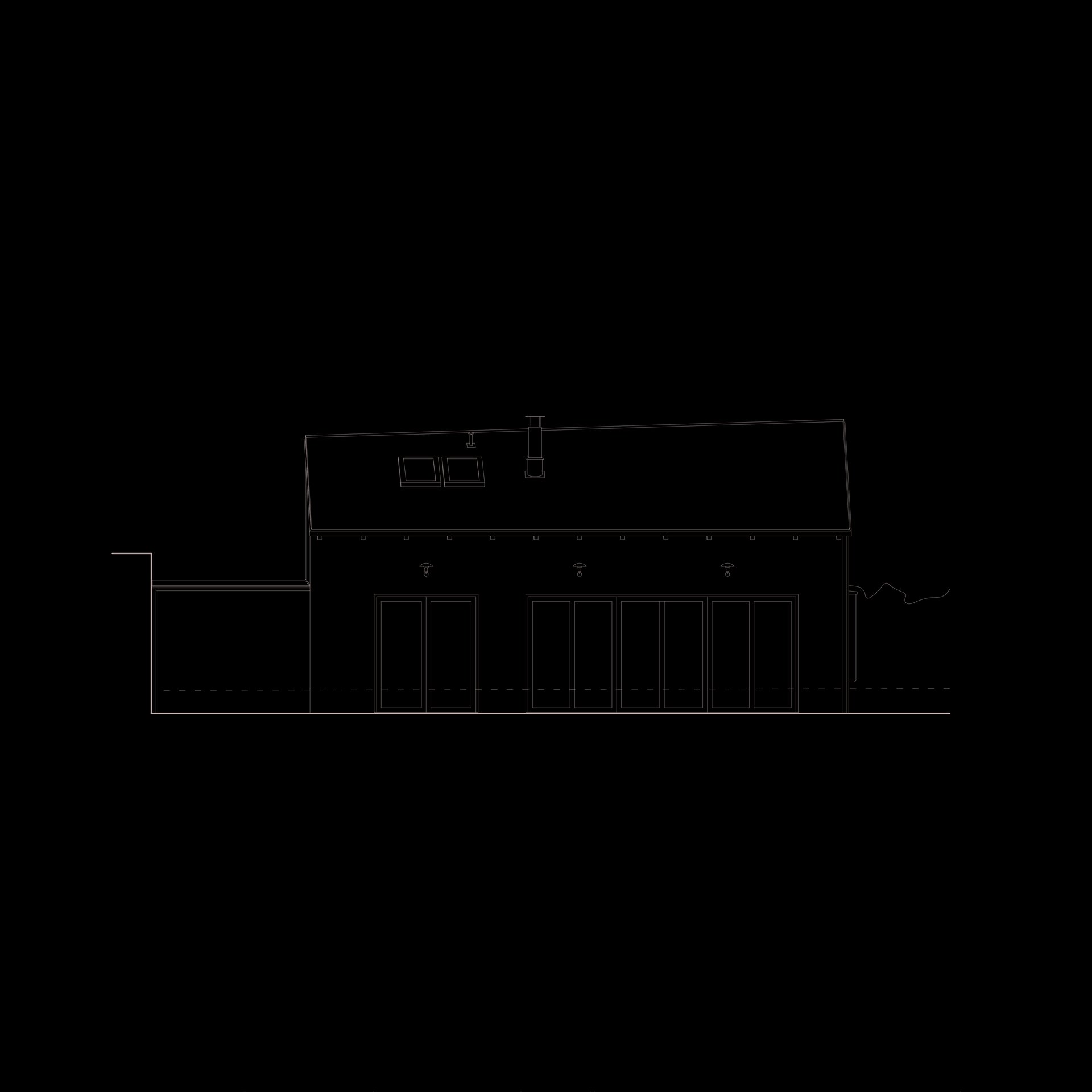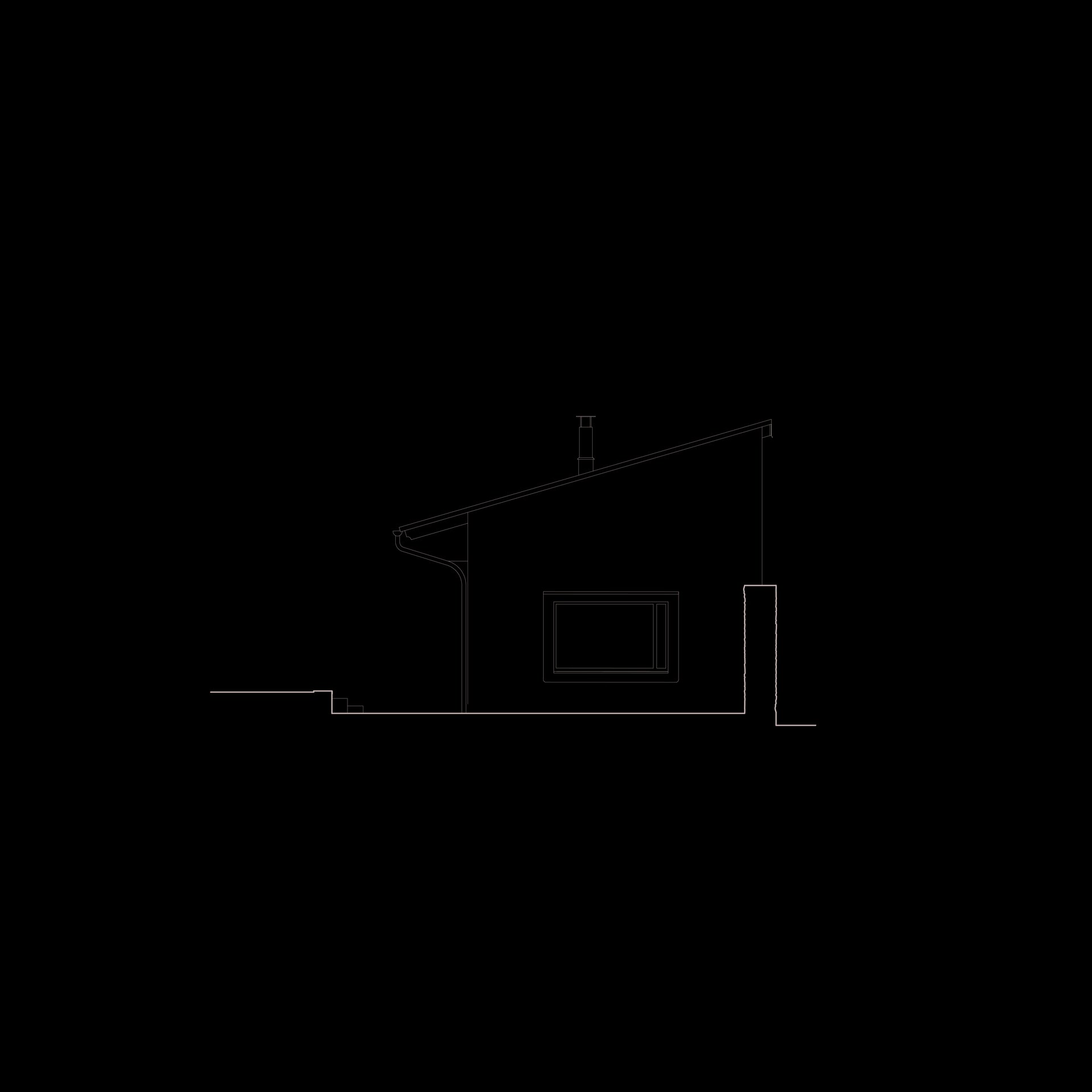 | | |
| --- | --- |
| Author | autor-MgA. Martin Kožnar, spolupráce- Ing.arch. Jaroslav Schwarz (DSP, DPS) |
| Studio | |
| Location | Vamberk |
| Investor | Hide in City, Vladimír Pešek |
| Supplier | - |
| Date of project approval | September 2020 |
| Fotograf | |
The house stands near the square, in an elongated courtyard. It is a common urban situation in the Czech context and is very strong. The view from this edge of the valley, to the factories and beyond to the distant horizon of the landscape is great.
My friend Vladimír decided to reconstruct the house for weekend stays and cultivate the desolate place. The house is about 120 years old, served as a warehouse. The backyard is intimate, quiet, so the house is connected to it by large windows and a terrace. Another reason was their orientation to the sun, as the house has only two facades - east and north.
We demolished a few vaults and opened the space to the roof. One common, living and sleeping space was created. To breathe more, we raised the roof by 75 cm. A place has arisen where one perceives Being more, and where the desire to rest comes. The northern reclining window set into the library towards the ruin is a vivid, romantic painting that confirms the genius loci of the place.
The kitchen with a dining room in the entrance is minimal, a bit technical, purposeful. A sink by the great architect Michel de Klerk is inserted into it. The bathroom is even smaller, lined with local sandstone with a beautiful interior design.

The interior has a plaster plaster, the facades have smooth plaster. All in natural shades of white. Almost all corners are rounded to make it flow more smoothly. We admitted in the interior a marl wall to which the house is glued and which runs through the entire plot. The old Vamberk houses and walls are literally blinded by marl and sandstone. We gently licked the wooden elements with white glaze. The windows are larch in natural color. Metal elements are black or galvanized. Another of the artifacts is an old cast iron "cat" forming a chandelier. An important element is fire. The house is dominated by a large terrace. When the sliding window opens, the two spaces are connected and are one.
Green building
Environmental certification
| | |
| --- | --- |
| Type and level of certificate | - |
Water management
| | |
| --- | --- |
| Is rainwater used for irrigation? | |
| Is rainwater used for other purposes, e.g. toilet flushing ? | |
| Does the building have a green roof / facade ? | |
| Is reclaimed waste water used, e.g. from showers and sinks ? | |
The quality of the indoor environment
| | |
| --- | --- |
| Is clean air supply automated ? | |
| Is comfortable temperature during summer and winter automated? | |
| Is natural lighting guaranteed in all living areas? | |
| Is artificial lighting automated? | |
| Is acoustic comfort, specifically reverberation time, guaranteed? | |
| Does the layout solution include zoning and ergonomics elements? | |
Principles of circular economics
| | |
| --- | --- |
| Does the project use recycled materials? | |
| Does the project use recyclable materials? | |
| Are materials with a documented Environmental Product Declaration (EPD) promoted in the project? | |
| Are other sustainability certifications used for materials and elements? | |
Energy efficiency
| | |
| --- | --- |
| Energy performance class of the building according to the Energy Performance Certificate of the building | A |
| Is efficient energy management (measurement and regular analysis of consumption data) considered? | |
| Are renewable sources of energy used, e.g. solar system, photovoltaics? | |
Interconnection with surroundings
| | |
| --- | --- |
| Does the project enable the easy use of public transport? | |
| Does the project support the use of alternative modes of transport, e.g cycling, walking etc. ? | |
| Is there access to recreational natural areas, e.g. parks, in the immediate vicinity of the building? | |